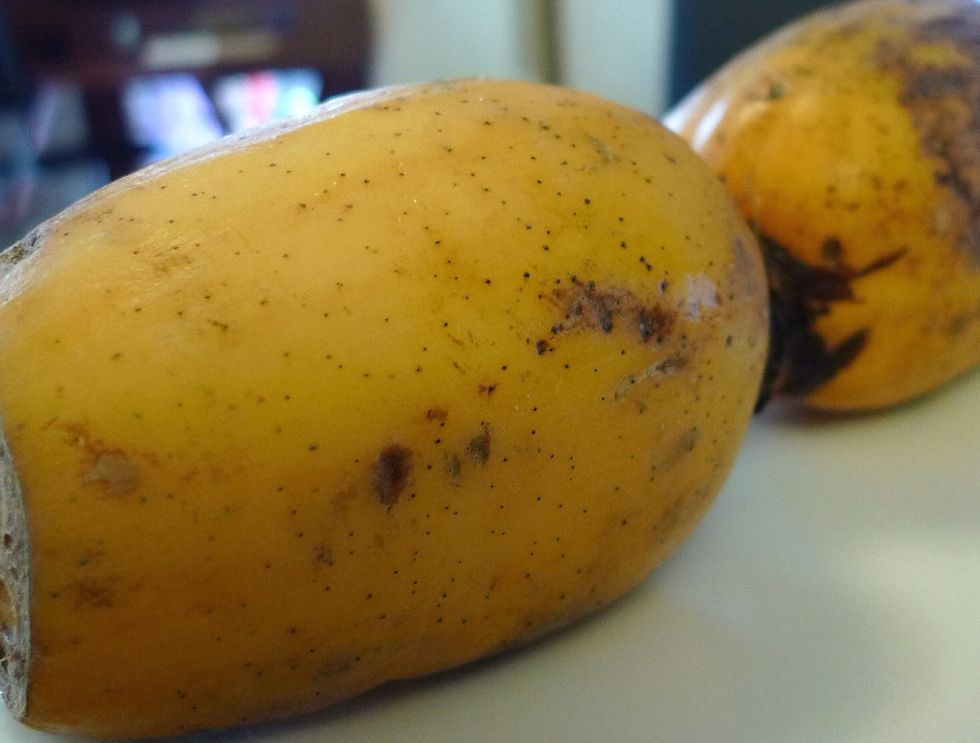 Lotus root, which is the star of this soup dish is a popular vegetable throughout Asia. It is full of fibre, vitamins and nutrients. A nice fresh lotus root is light orangey - brown in colour.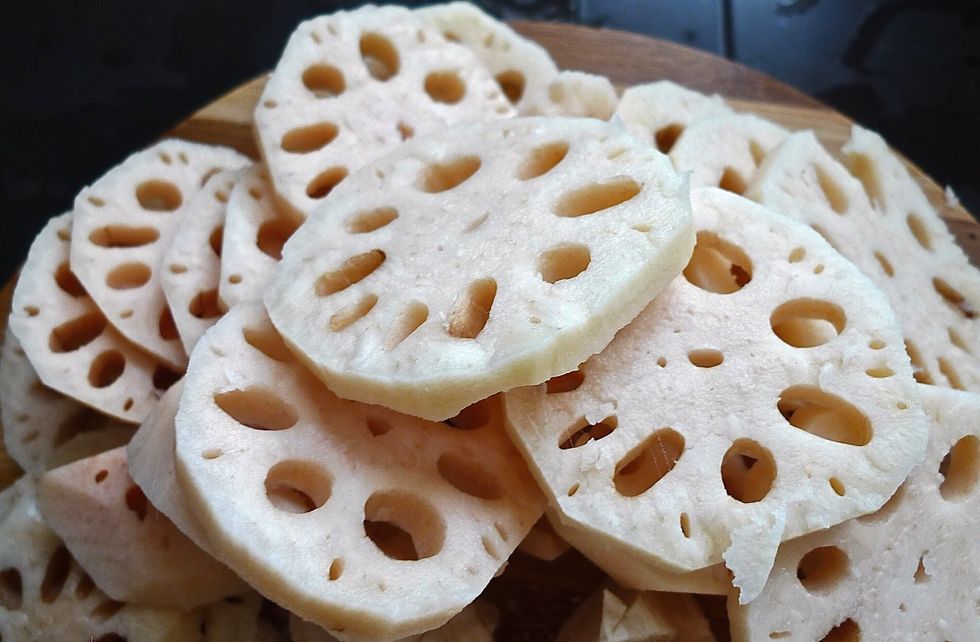 To cook this soup dish, the lotus root is first skinned and cut into pieces. Visually it's very appealing with all those little holes.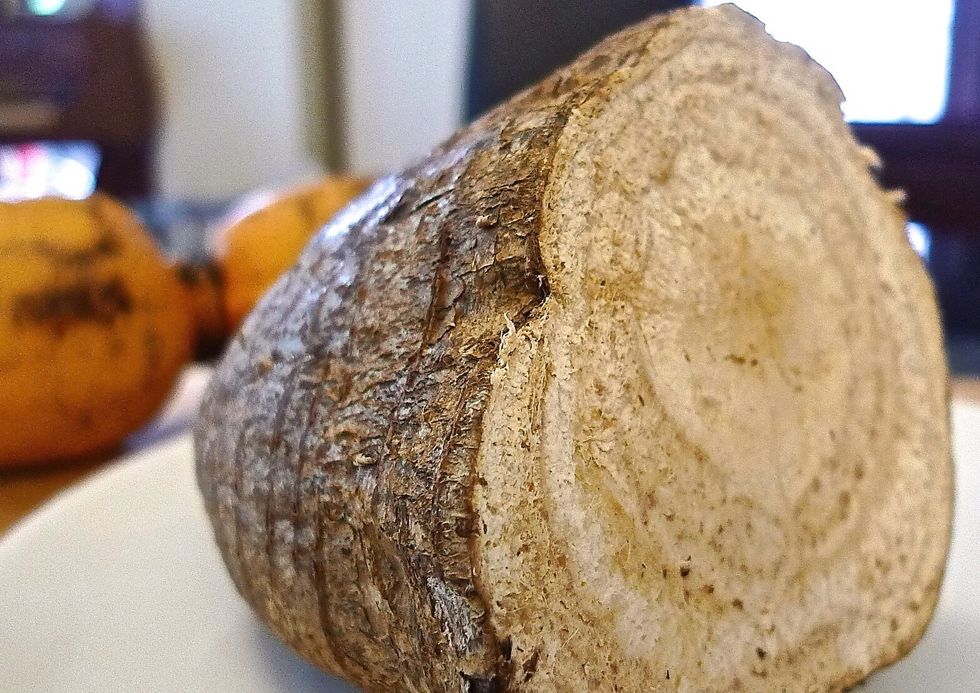 The other star of this dish is arrowroot. This is added for extra sweetness. It is a type of tuber roots in the yam and taro family.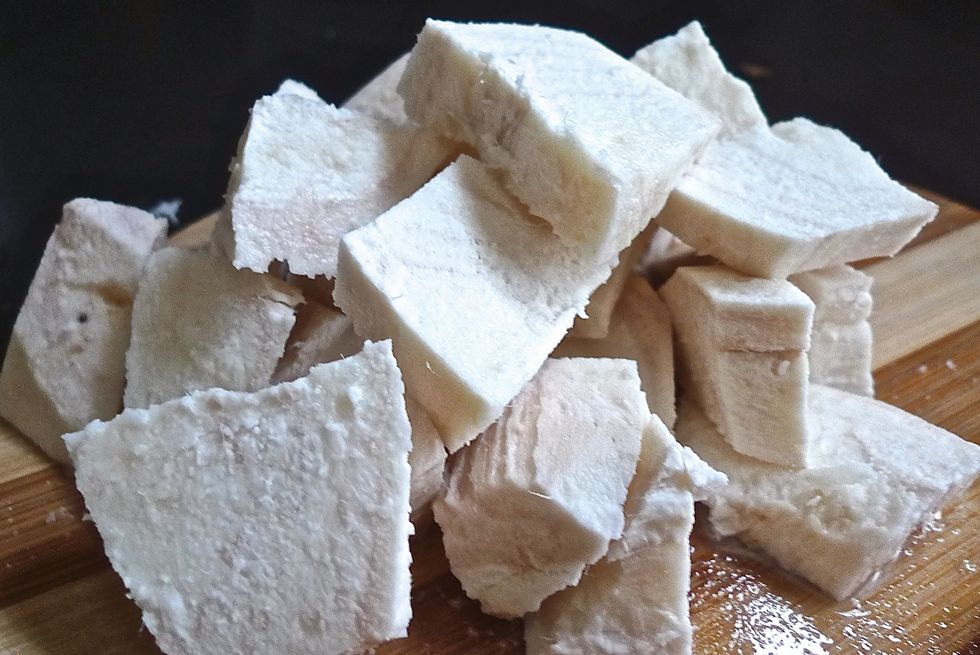 Arrowroot is skinned and cut into big chunks.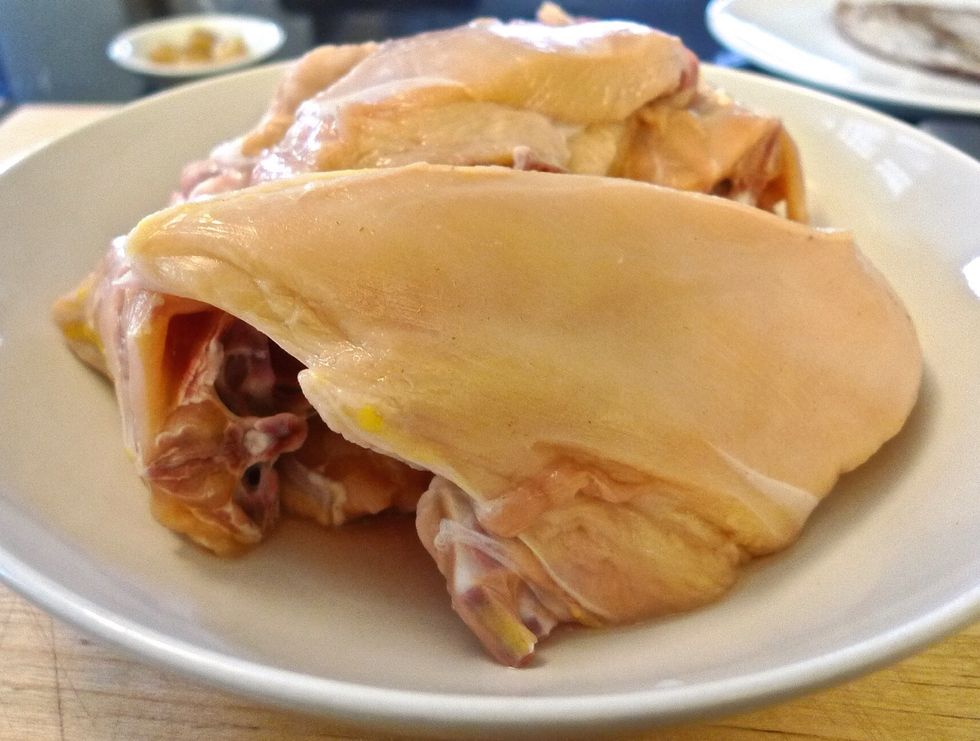 Next, free range chicken is cut into 4 big pieces for this soup.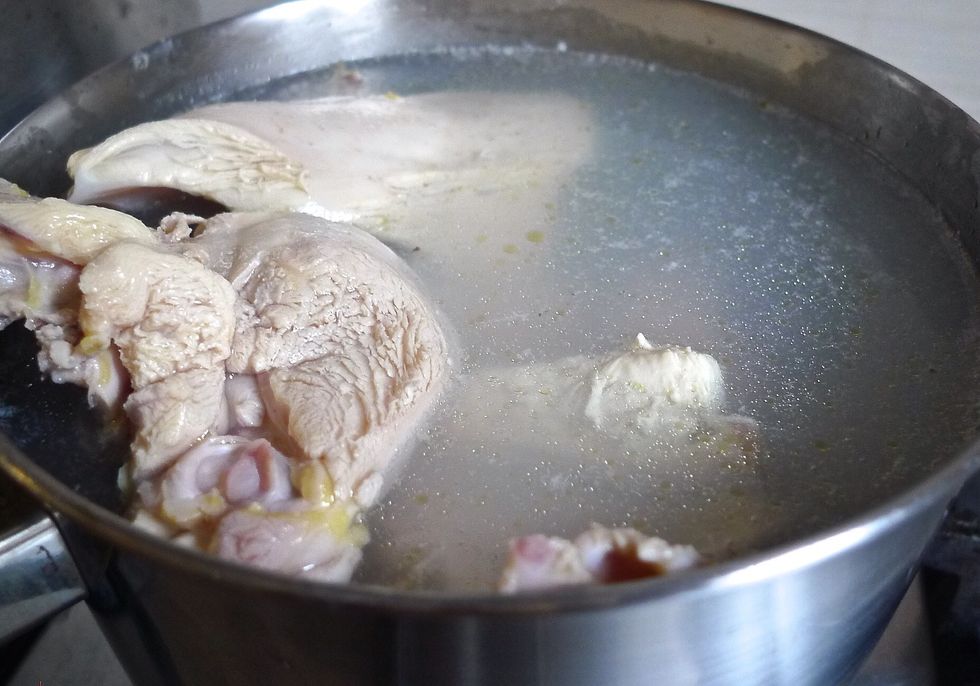 The chicken pieces are blanched in boiling water. Discard the water and set the chicken aside.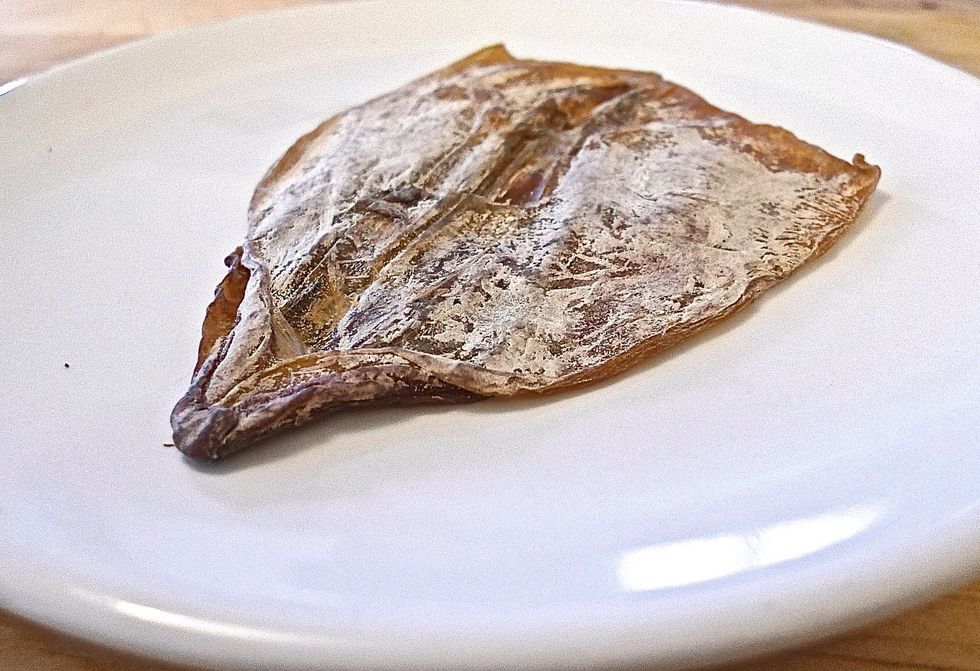 Next, prepare dried cuttlefish for extra flavour.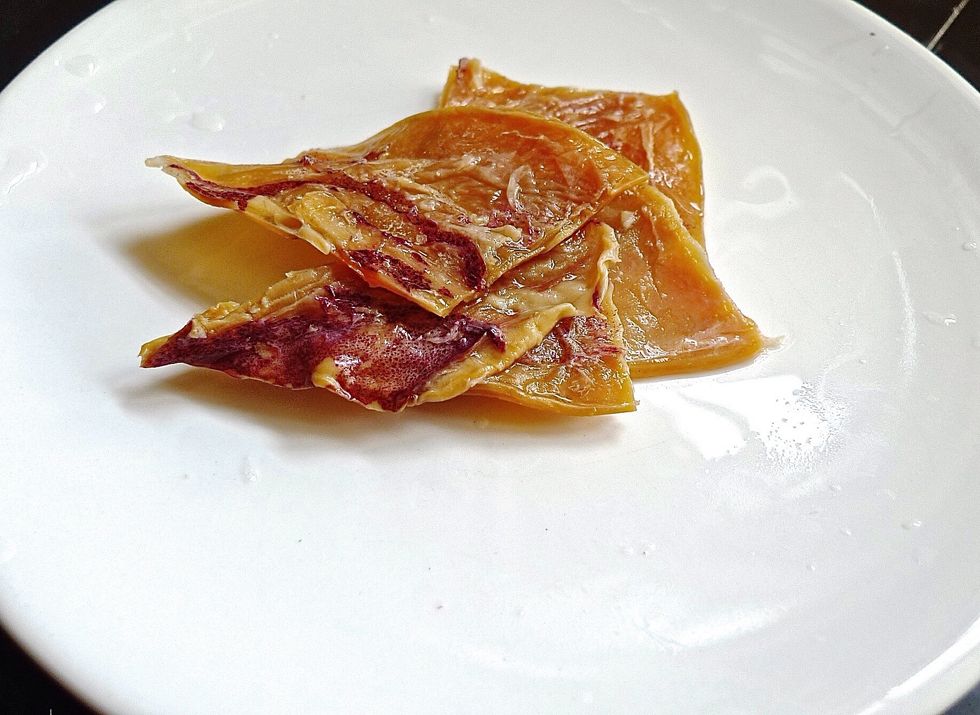 The cuttlefish is washed and thoroughly soaked in water for about 10 minutes and cut into strips before adding into the soup.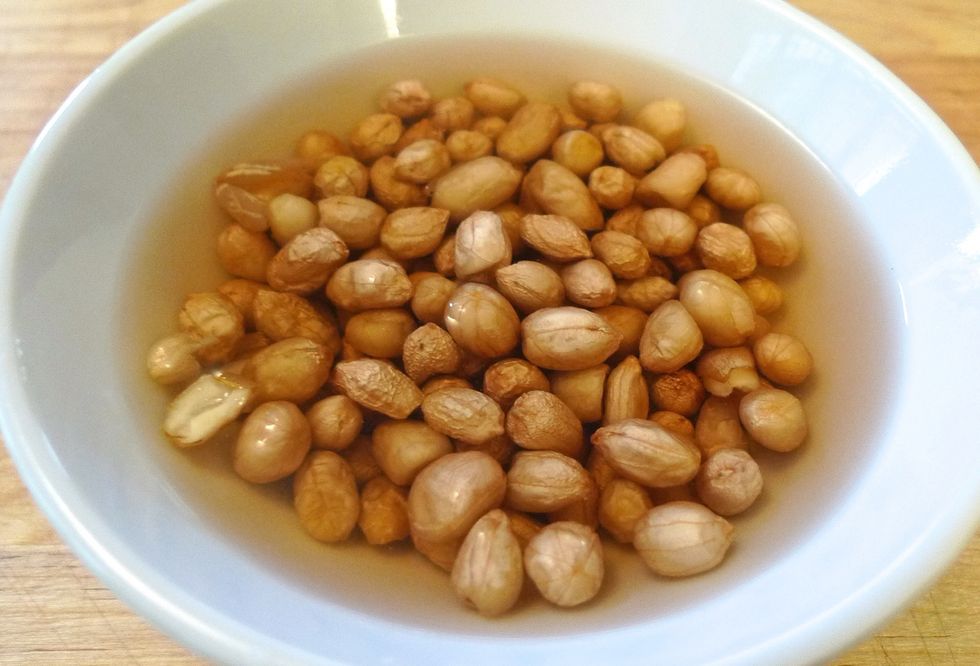 Lotus root with peanuts is a great pairing for this soup. Soak the peanuts in warm water before adding into the soup. This will ensure a clear broth.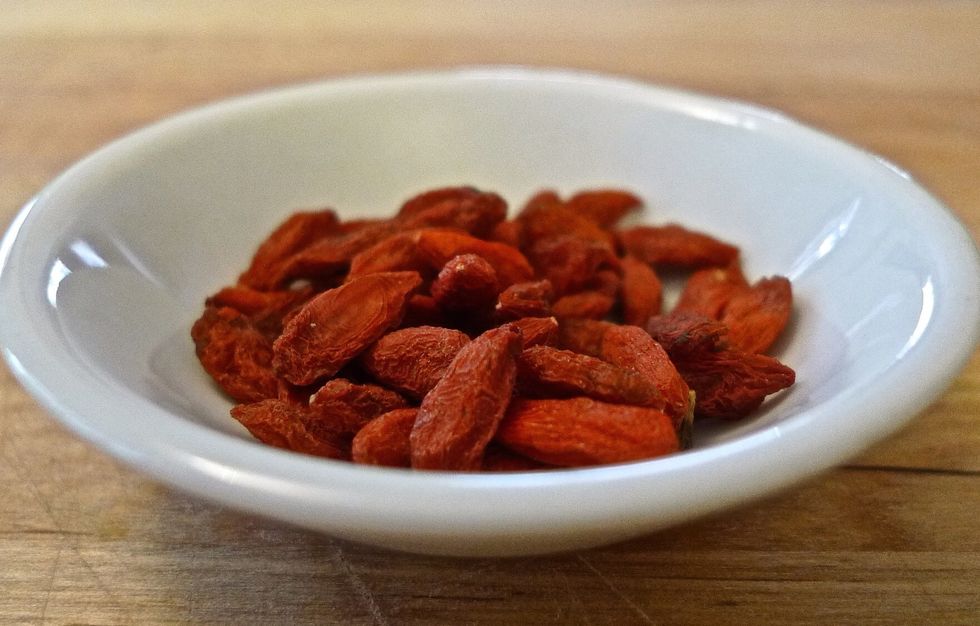 Wolfberries / Goji are soaked in water before adding into soup. They are loaded with minerals, vitamins and anti-oxidant. They have natural immune system boosting properties too.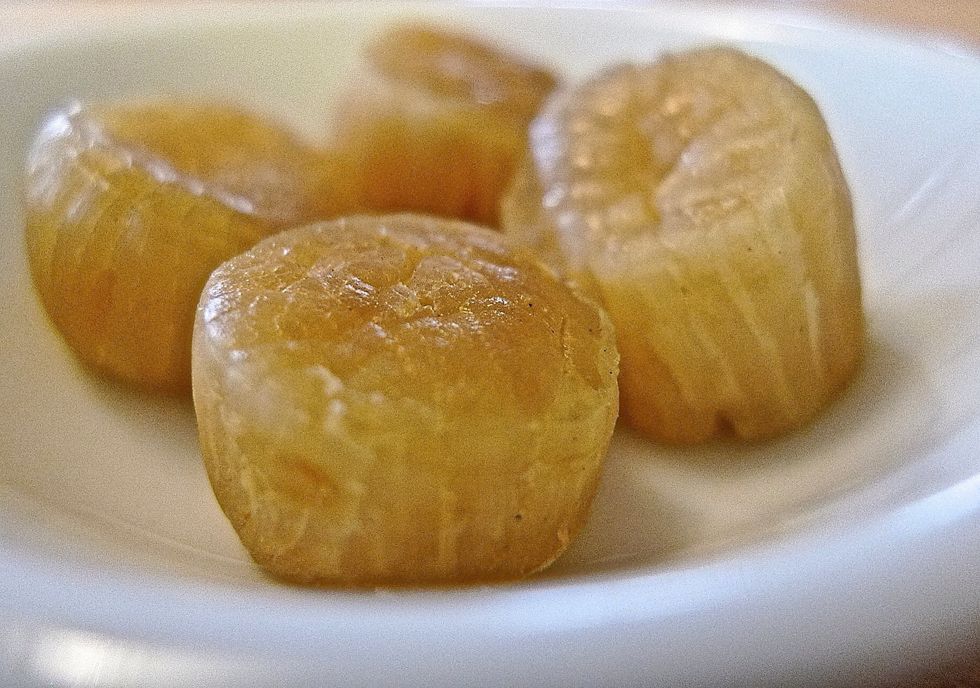 Dried scallops are washed & soaked in cold water before use. By adding scallops to the soup, salt can be reduced as they produce enough flavour. It is believed they can replenish the kidneys.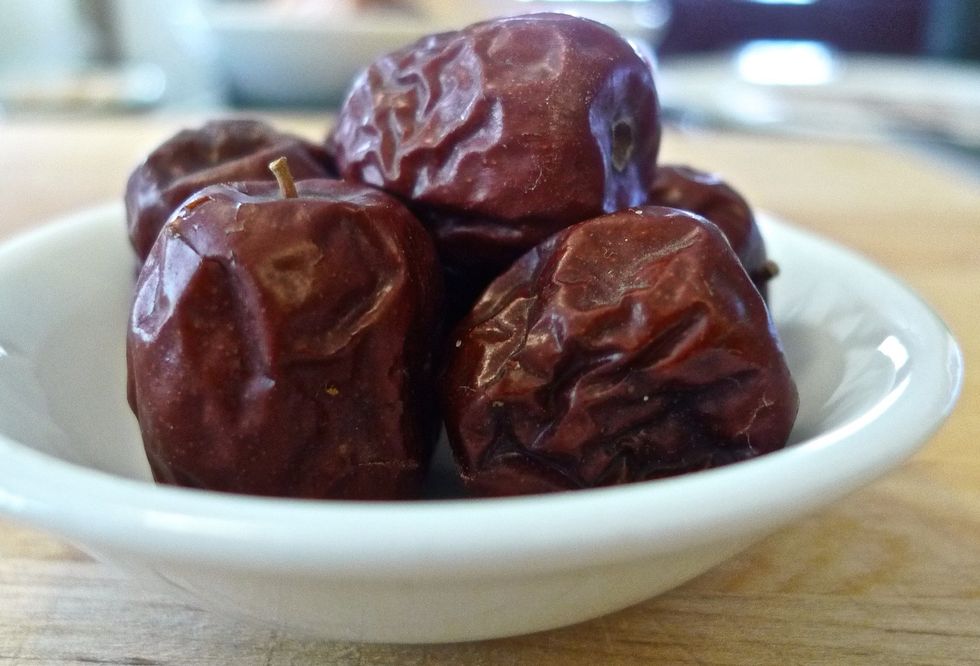 Red dates / jujubes are washed & soaked briefly in water before adding to the soup. This makes the soup sweeter. They are like the " living vitamin pill". It contains vitamins B,C,E, calcium and more.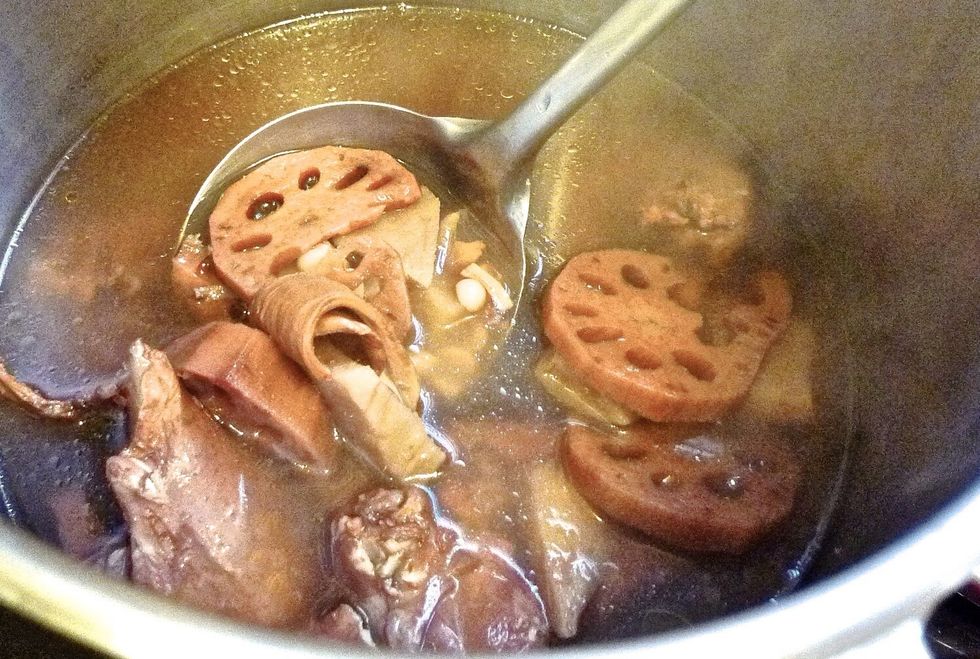 When all ingredients for the soup are ready, heat up a soup pot of water. Then add chicken and all the ingredients. Bring to a boil. Then reduce to medium heat.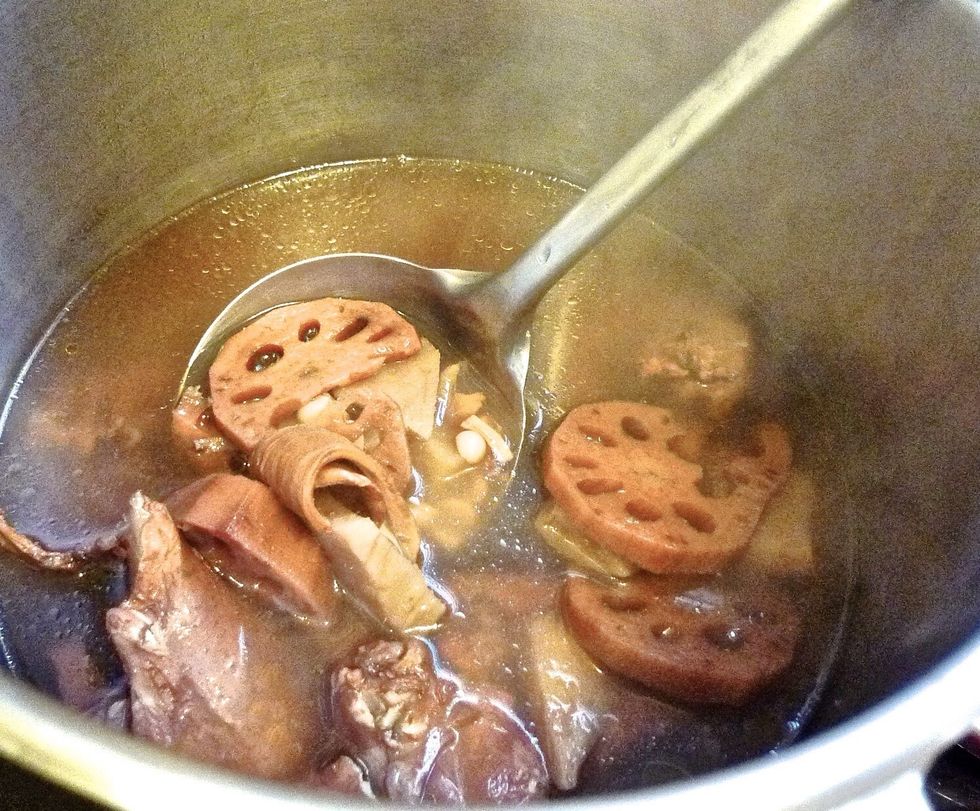 Simmer the soup over low heat for about 1 hour or until chicken is fully cooked, lotus roots and peanuts also become tender.
Stir and add salt to taste.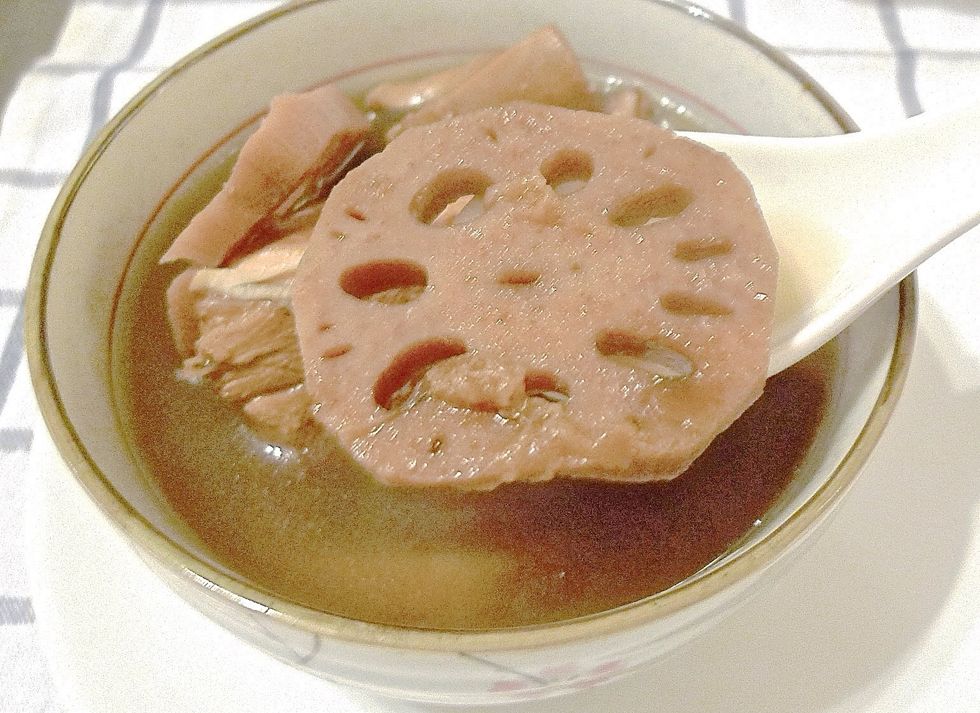 Certainly a simple, yet delicious and nutritious Chinese soup.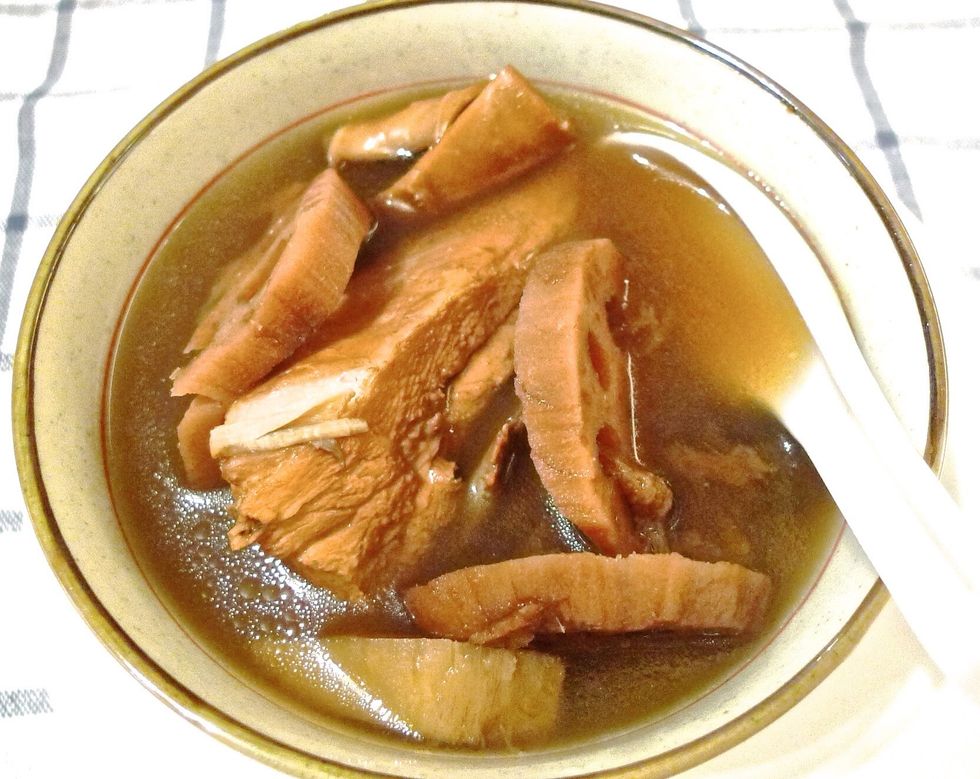 It may take a little time to prepare and to cook, but the results are DEFINITELY worth it.
600.0g Lotus root (clean, peeled and cut into 1 cm)
300.0g Arrowroots
500.0g Free range chicken (remove skin and cut into 4 pie
100.0g Peanuts (wash, soak in water, de-shell and drain)
1.0 Cuttlefish (snipped into pieces)
4.0 Dry scallops (softened)
6.0 Pitted red dates (wash and drain)
1.0Tbsp Wolfberries (soak in water, drain)
1.5l Water
1.0Tbsp Salt or to taste
Huang Kitchen
For more step-by-step recipes and cooking tips, visit my website at \nhttp://www.huangkitchen.com