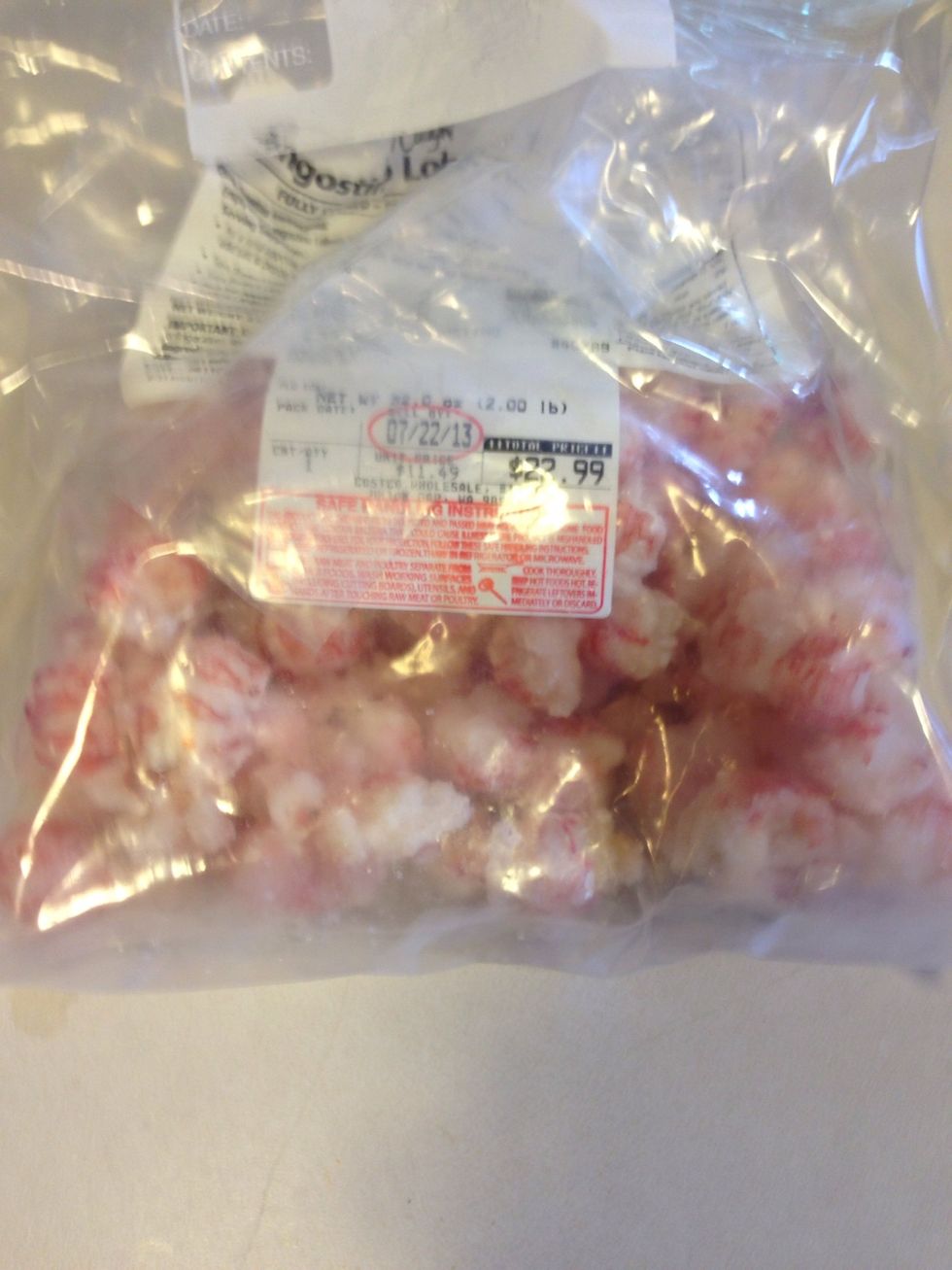 First, preheat steak cooking method of choice, I used my grill. About 375 degrees... Next get your lobster, this is a bag of langistino from Costco, but whatever you have is great! Fresh or frozen.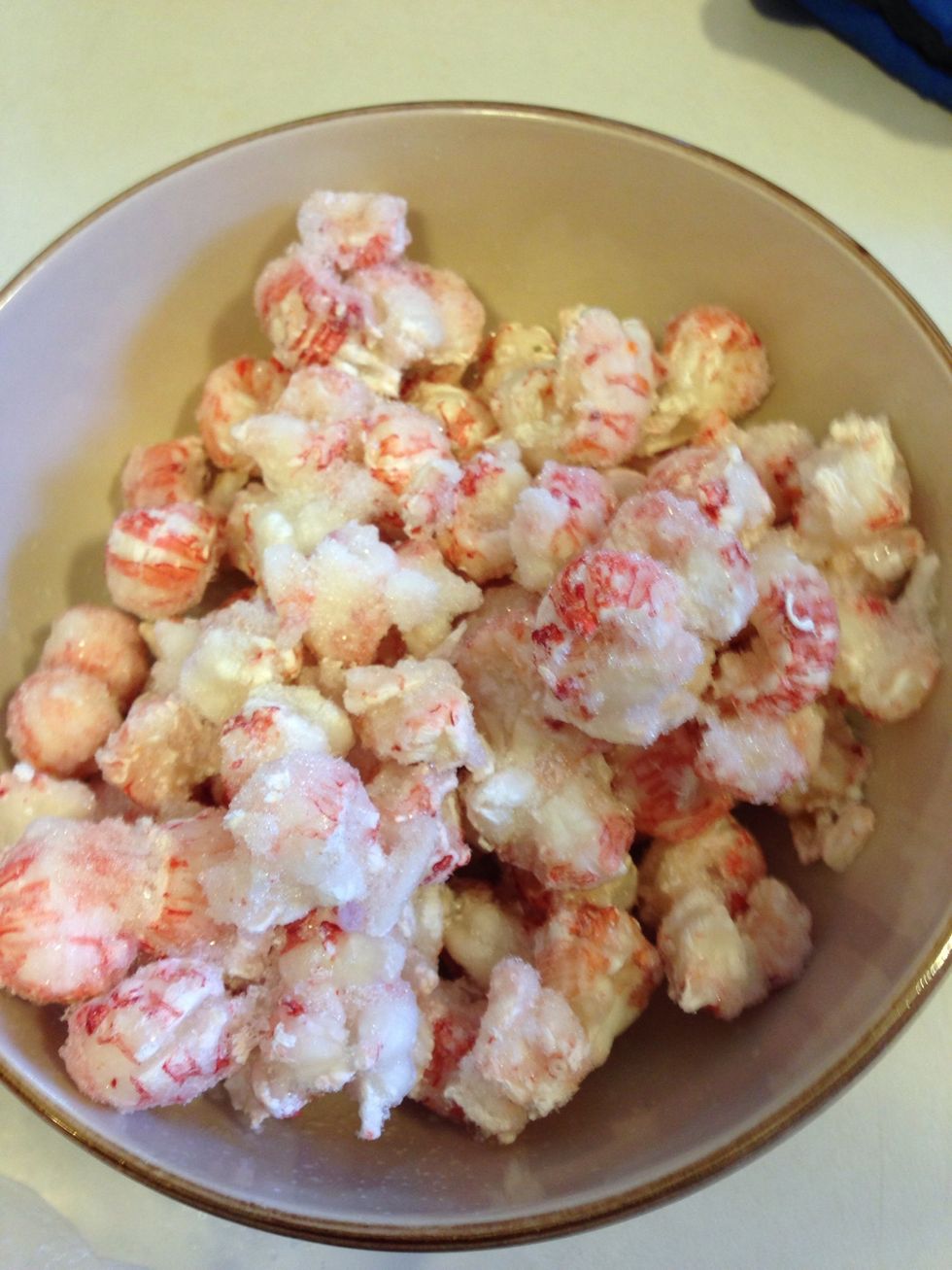 If frozen, add to a bowl and fill with cold water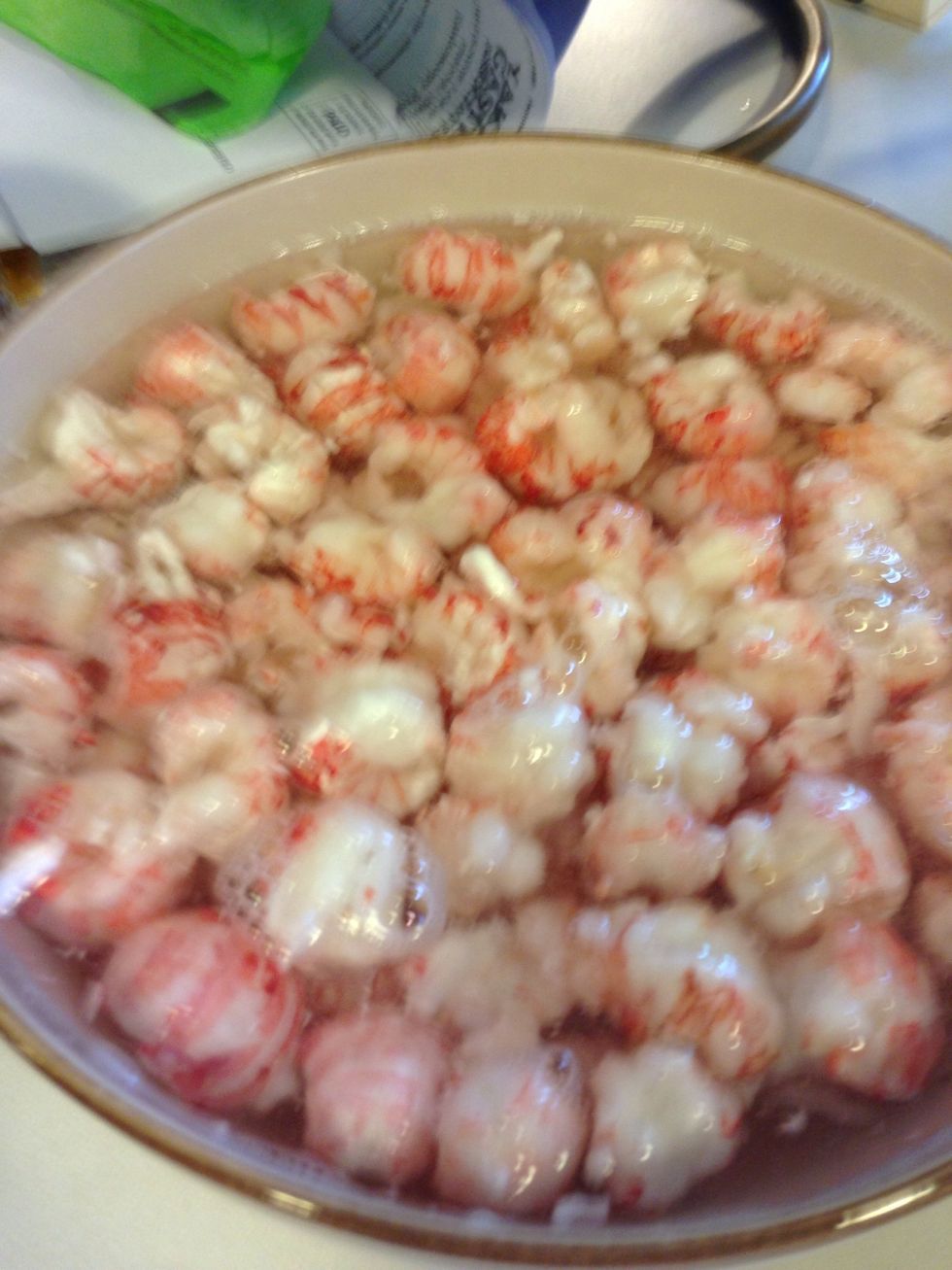 Like so, let it thaw 10-15 minutes and drain, then run the lobster in a strainer with water to finish the job.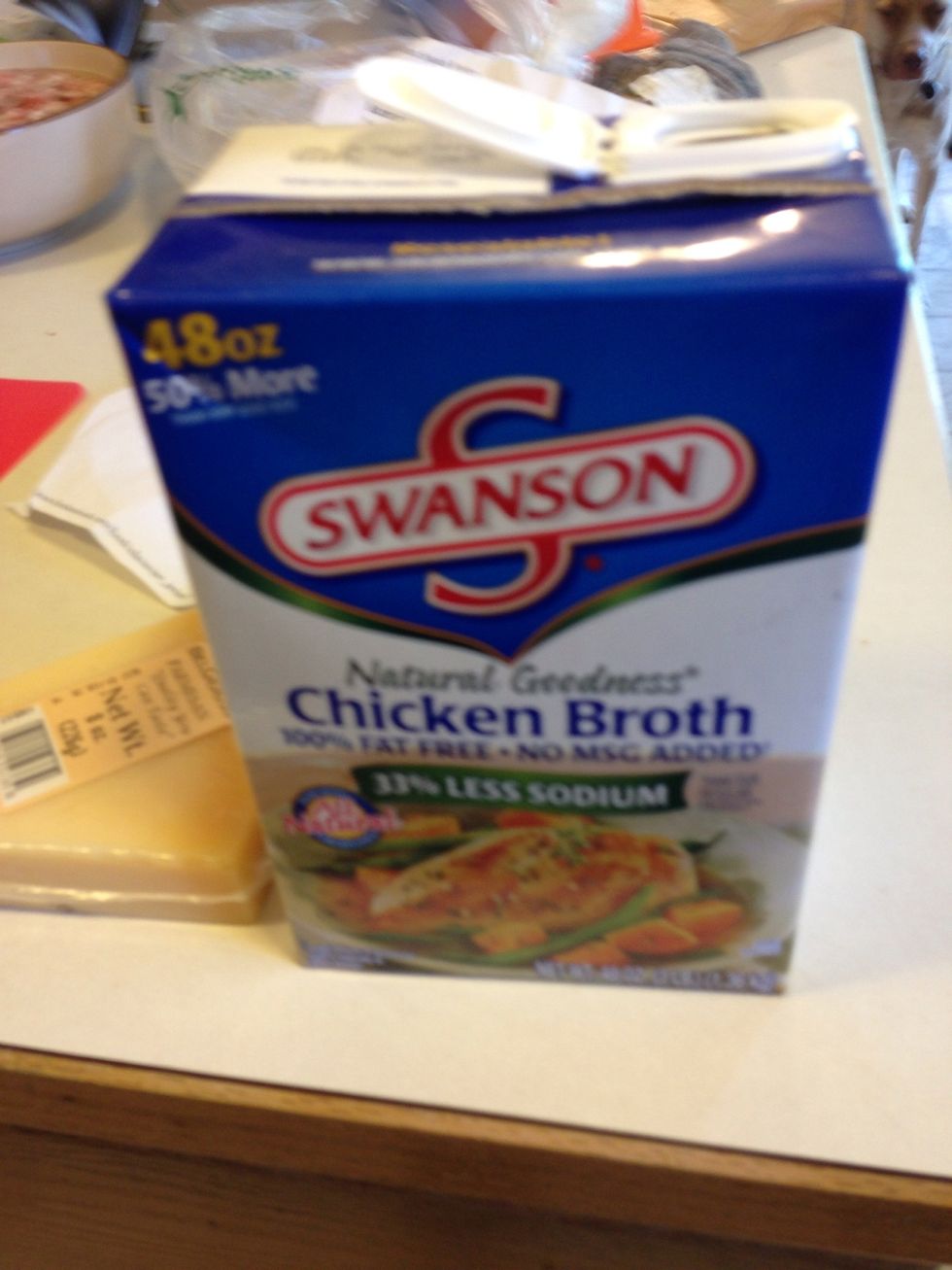 The amount of chicken stock will vary, really it can differ from one day to another. I used all 48 oz and another cup from another box... Total 56 oz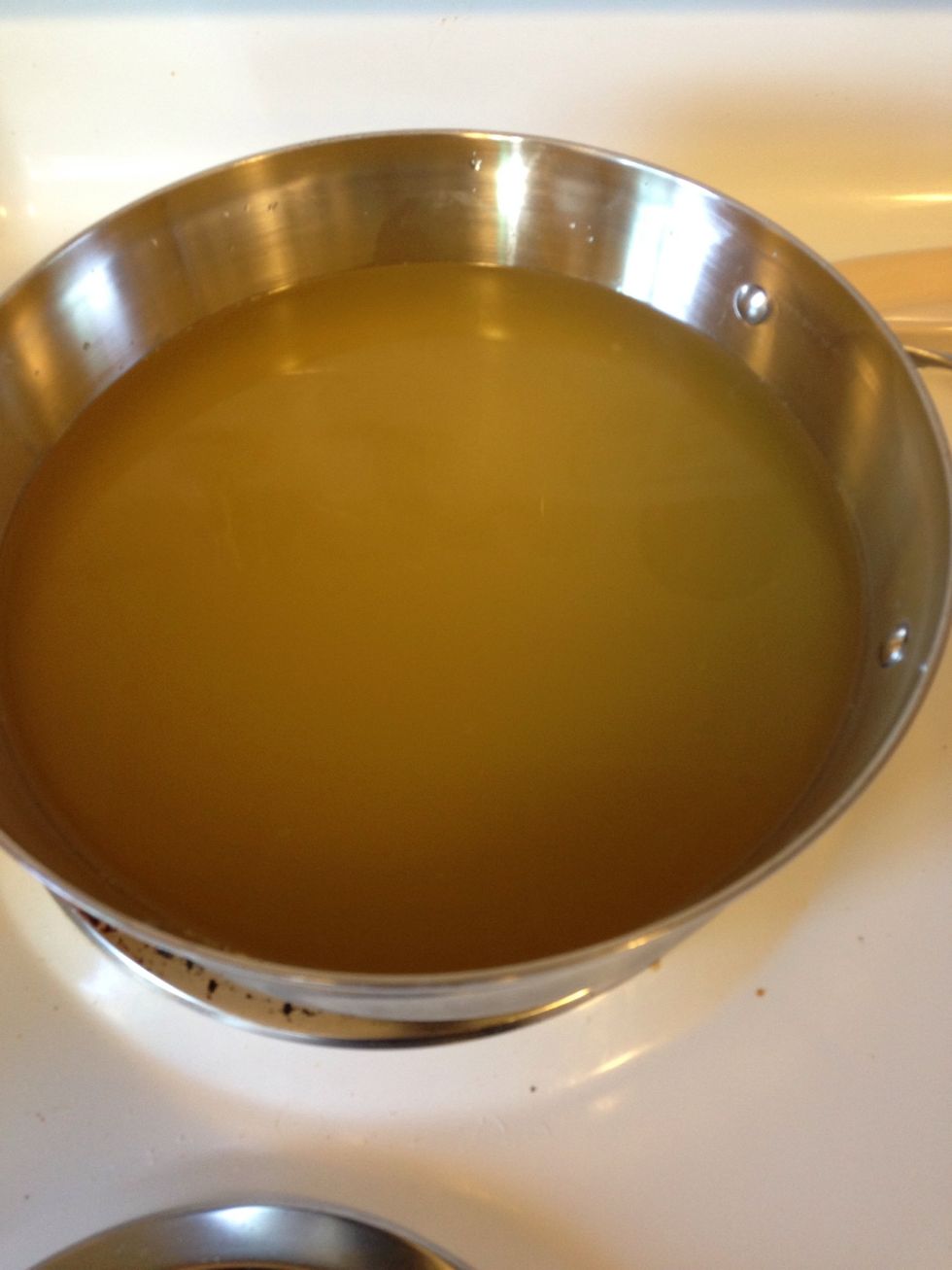 Add the stock to a pan, and heat to a summer, then reduce heat to low/med to keep warm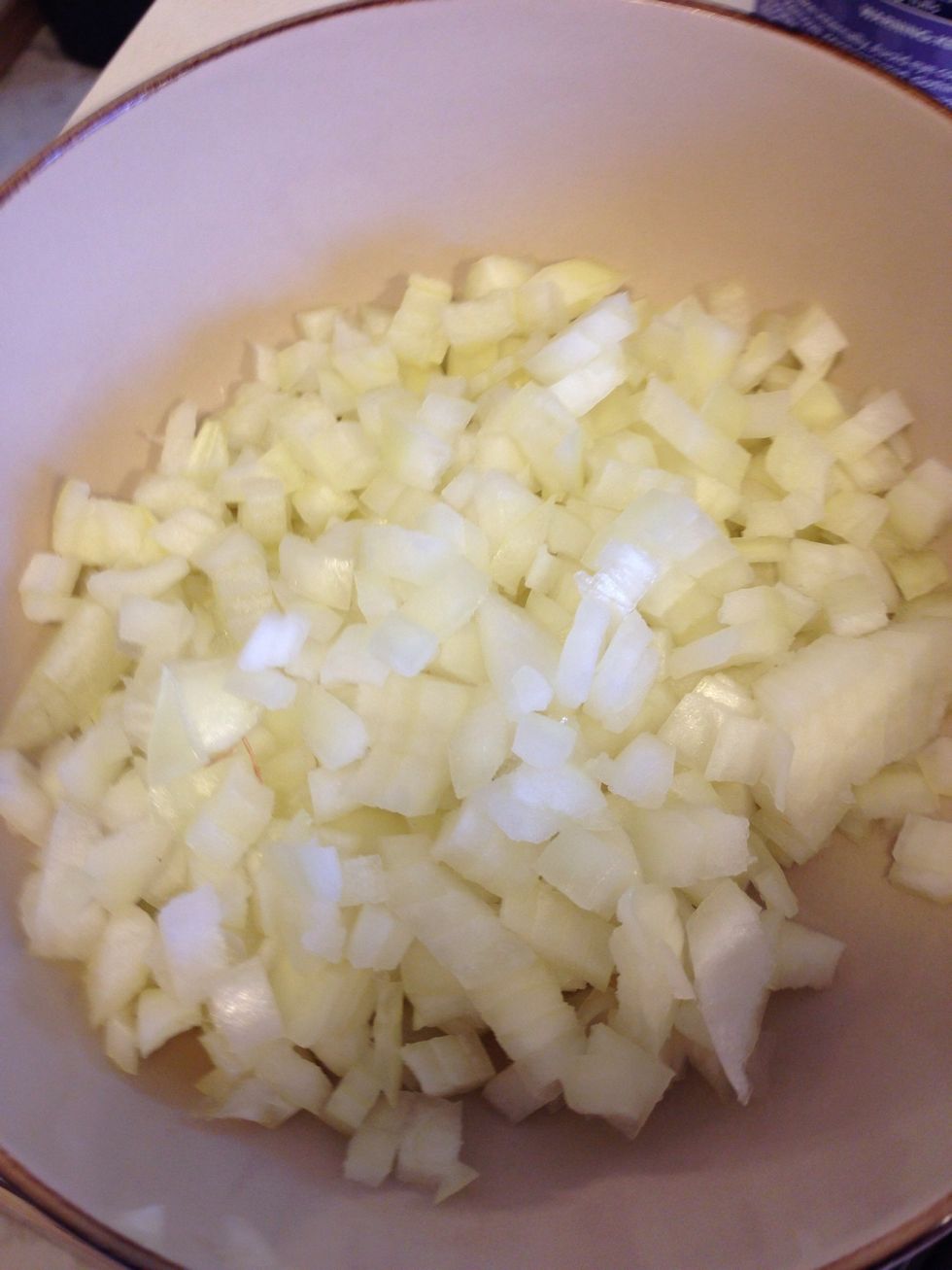 Chop your onion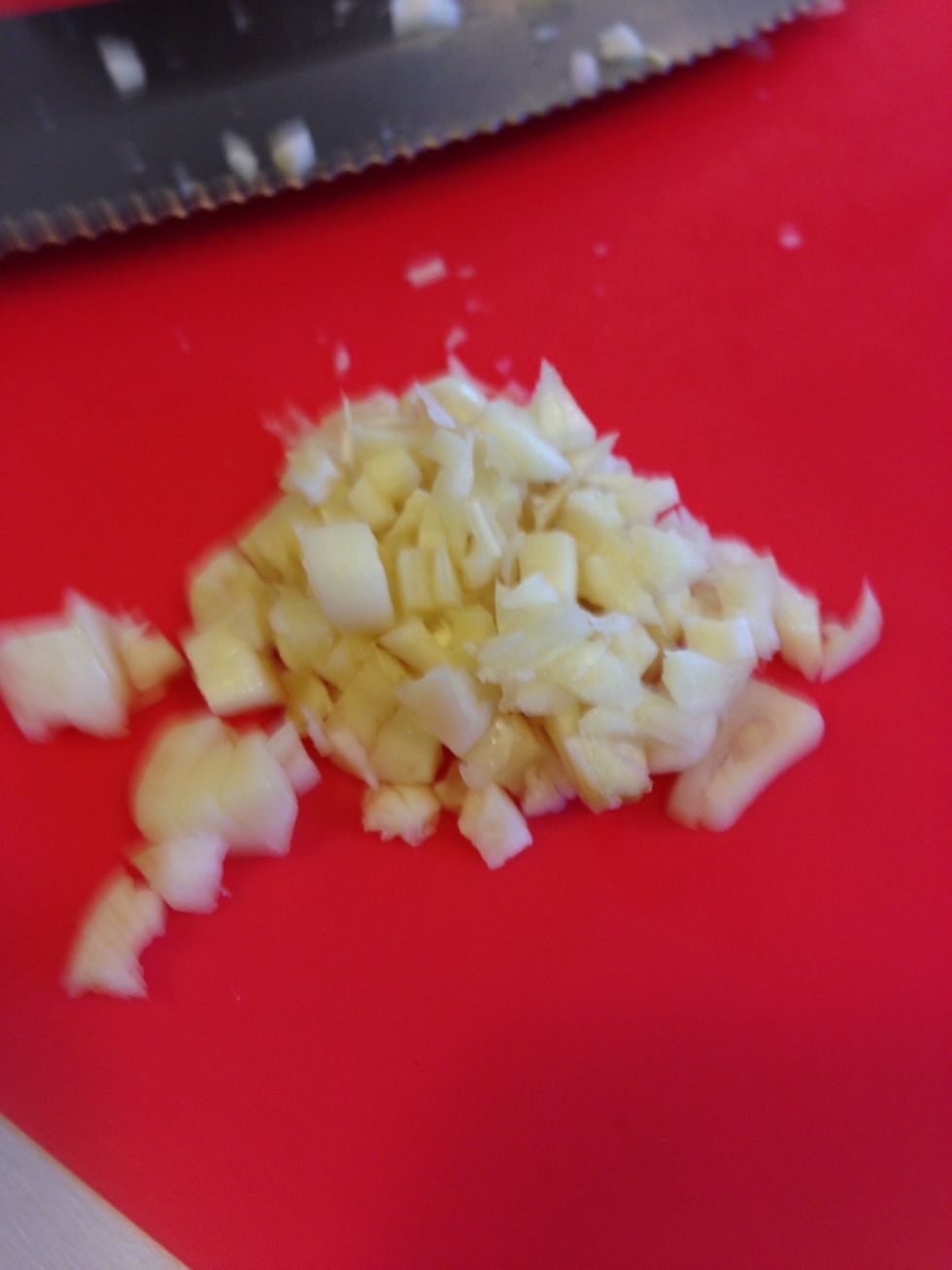 And your garlic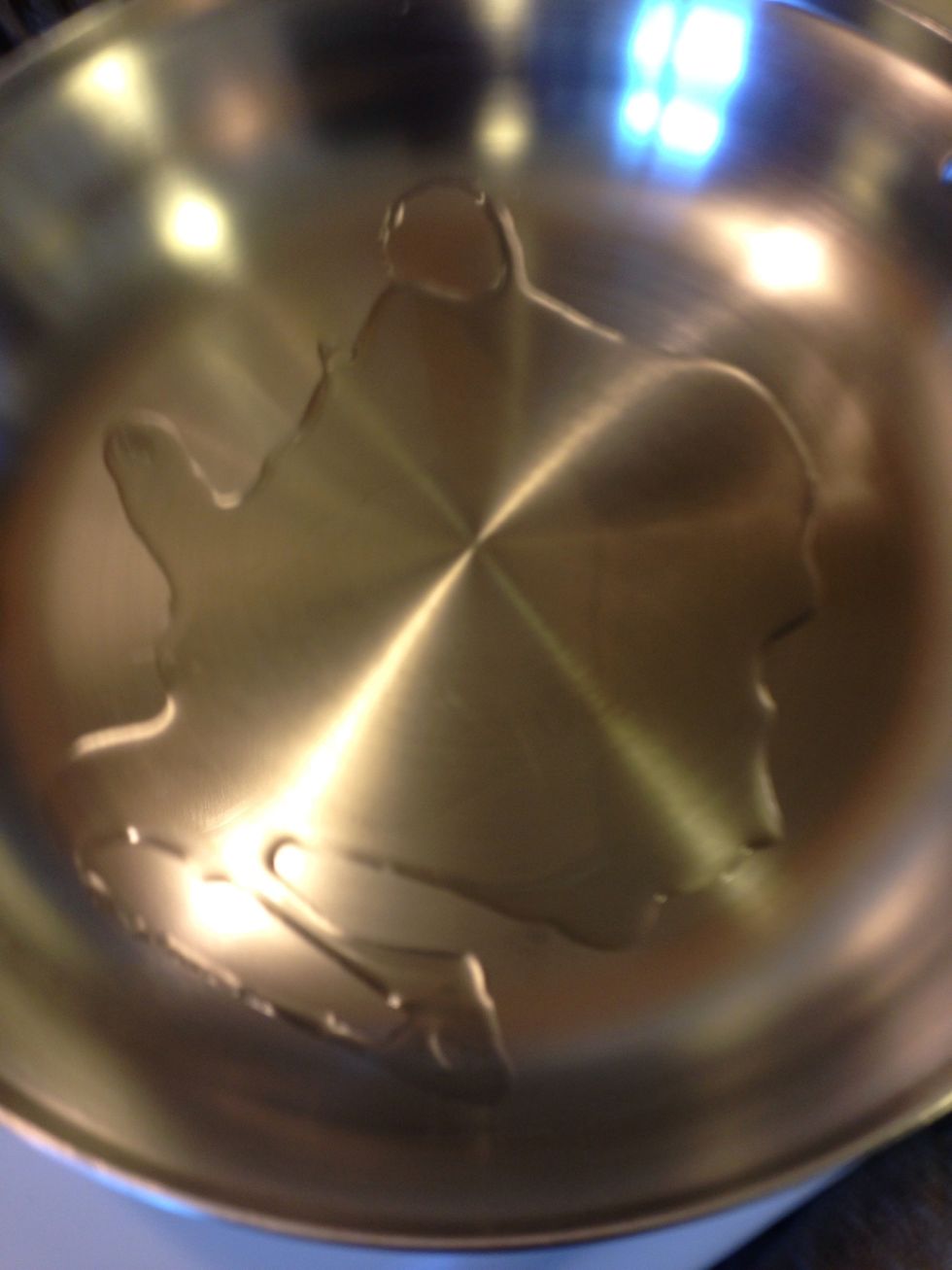 Get a couple tablespoons of oil nice and hot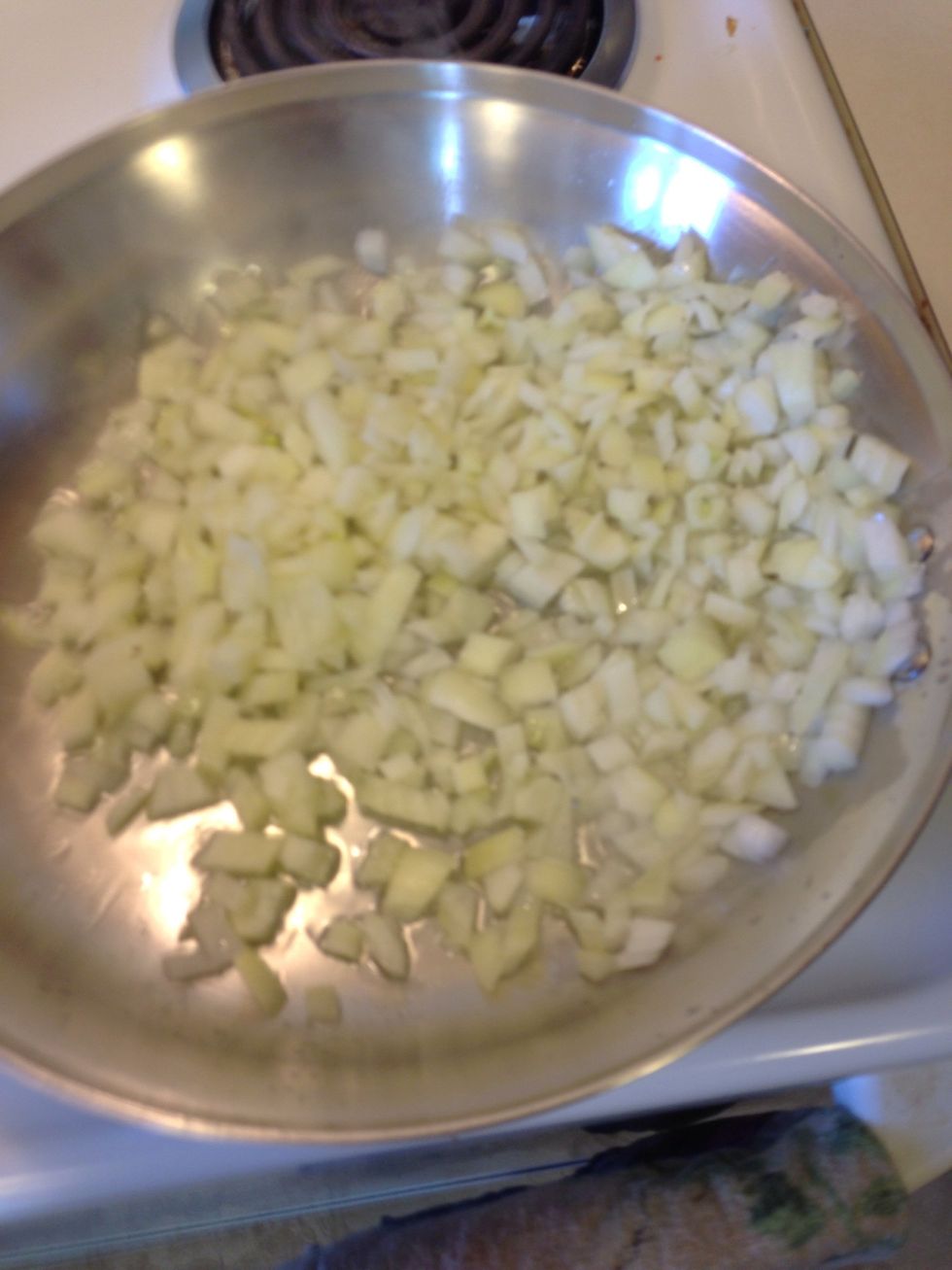 Add onion to oil and cook, 2-3 minutes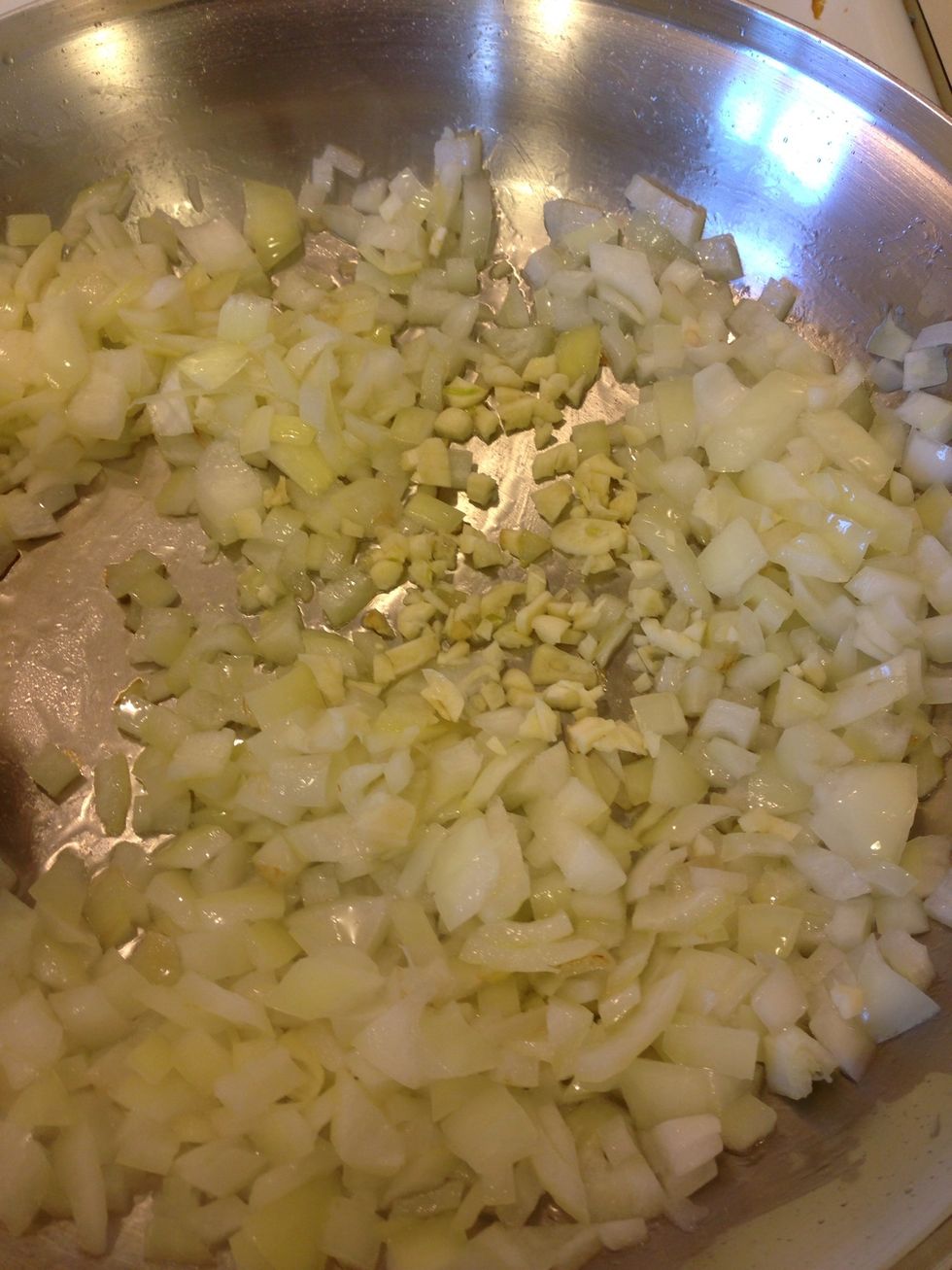 Add garlic and cook another 2-3 minutes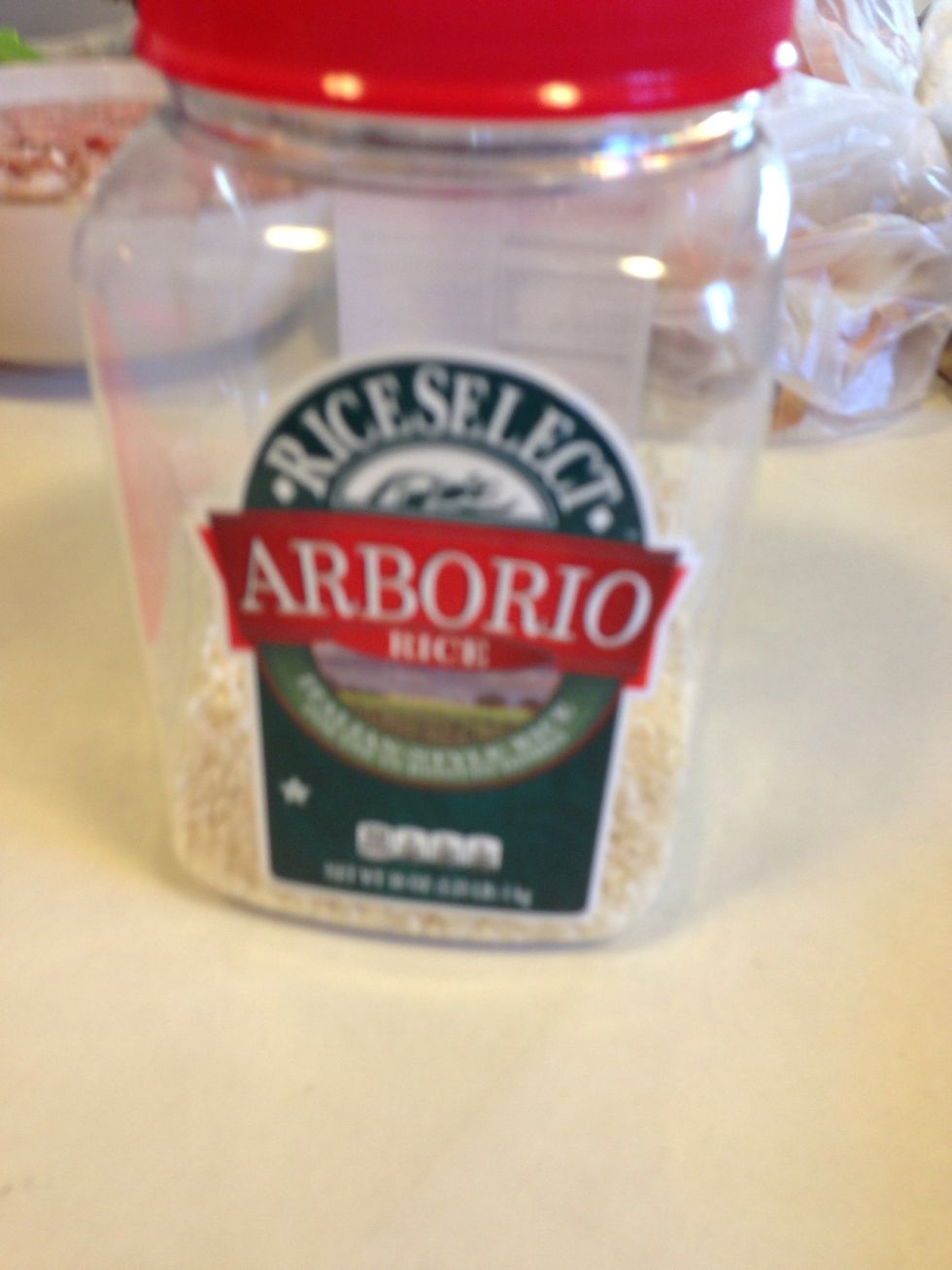 Get your rice, 2 cups ready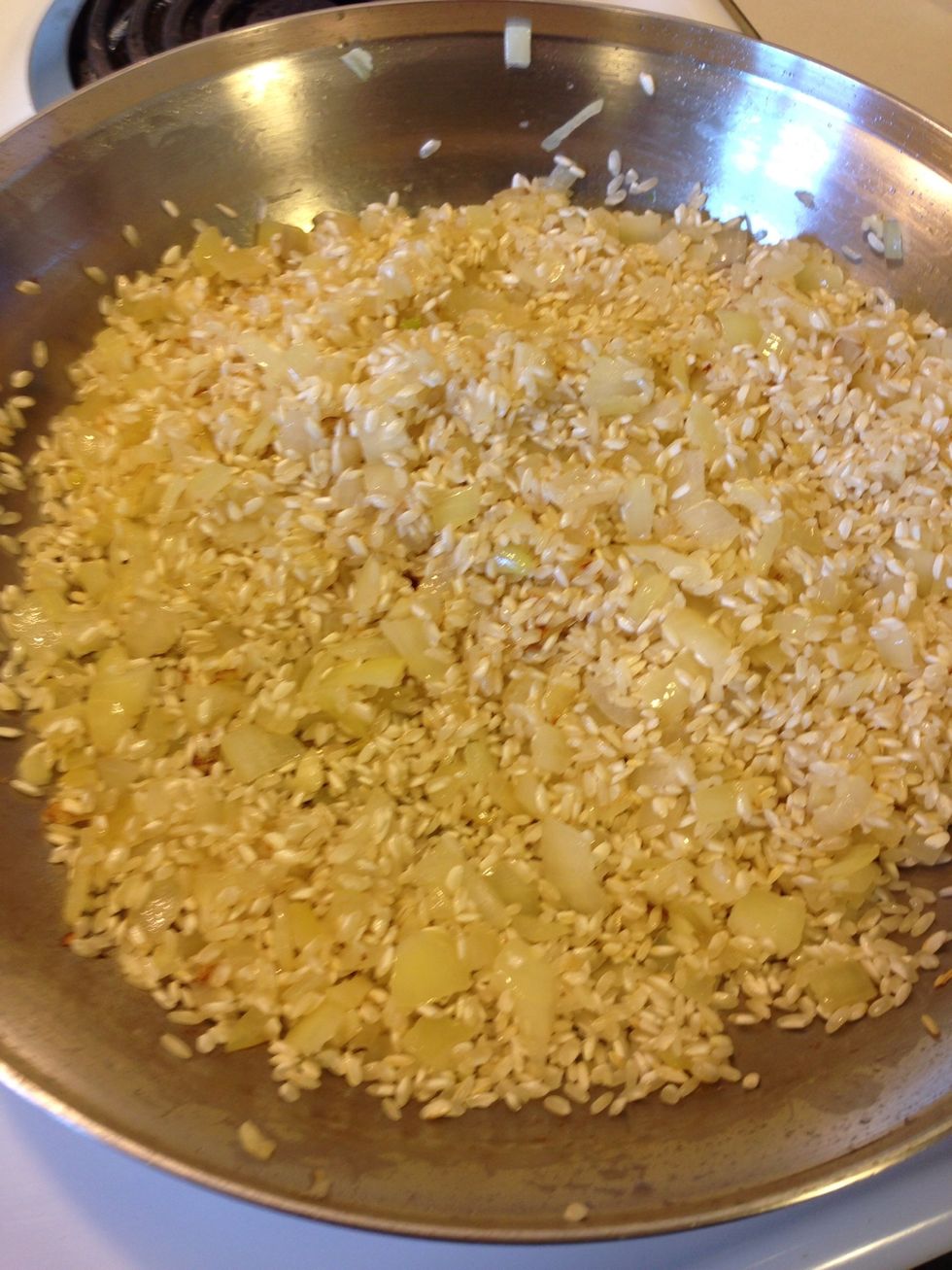 And toss it into the onion and garlic, stirring another 2-3 minutes.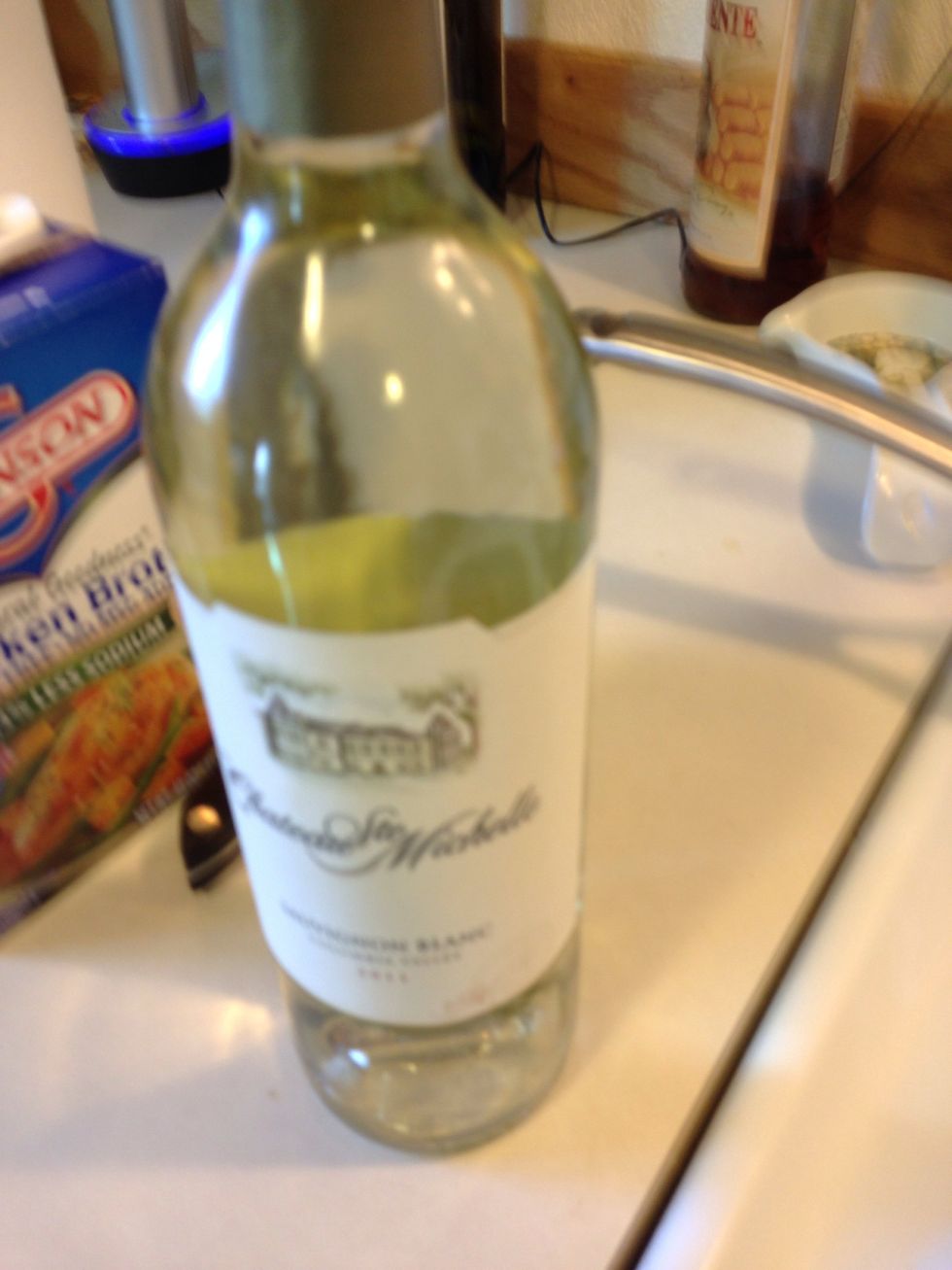 Take your wine! Add a cup to the rice, and refrigerate OR drink the rest!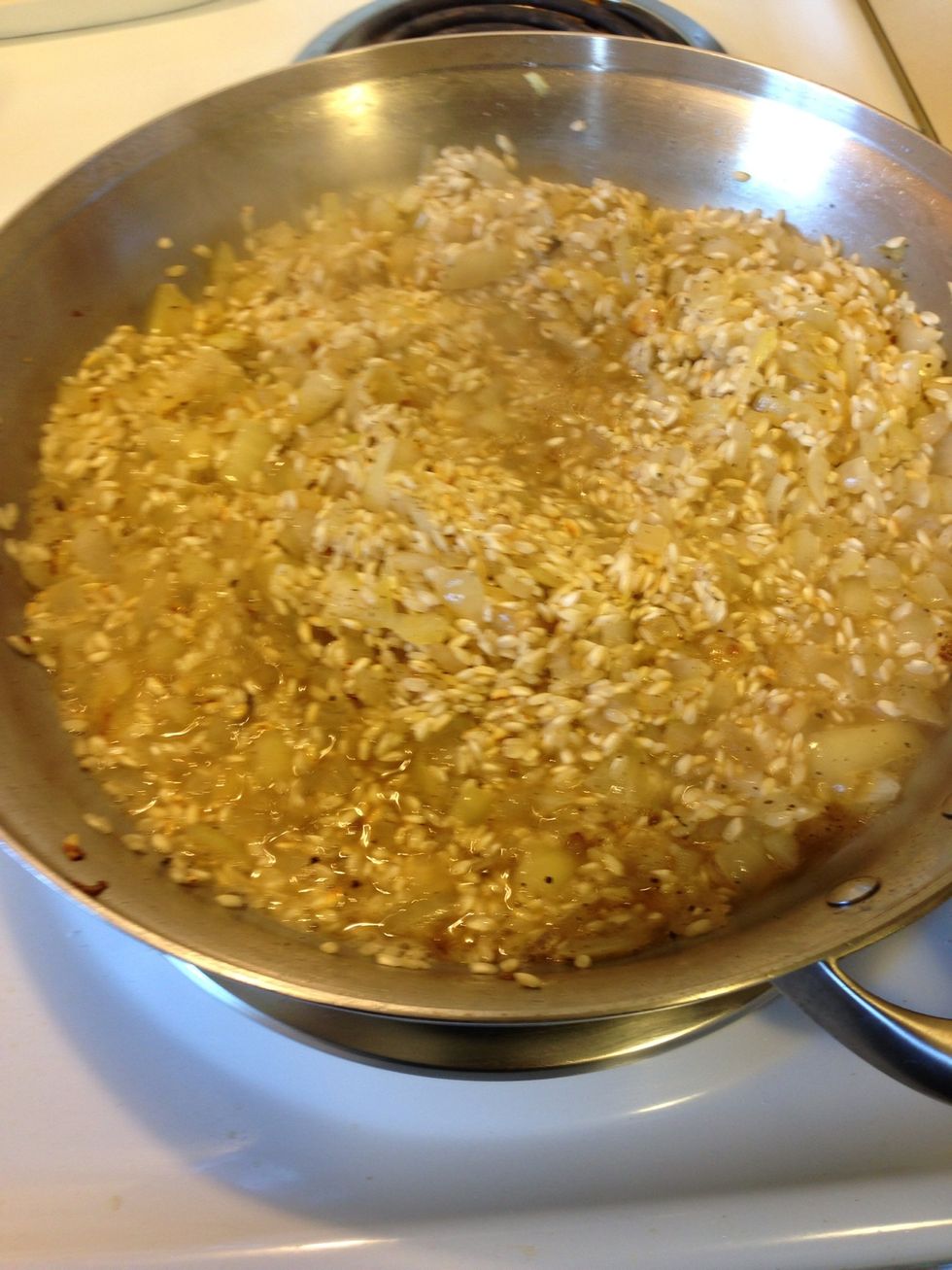 Stir the wine in and let it reduce until the wine is basically all gone I also added the measured salt and pepper as well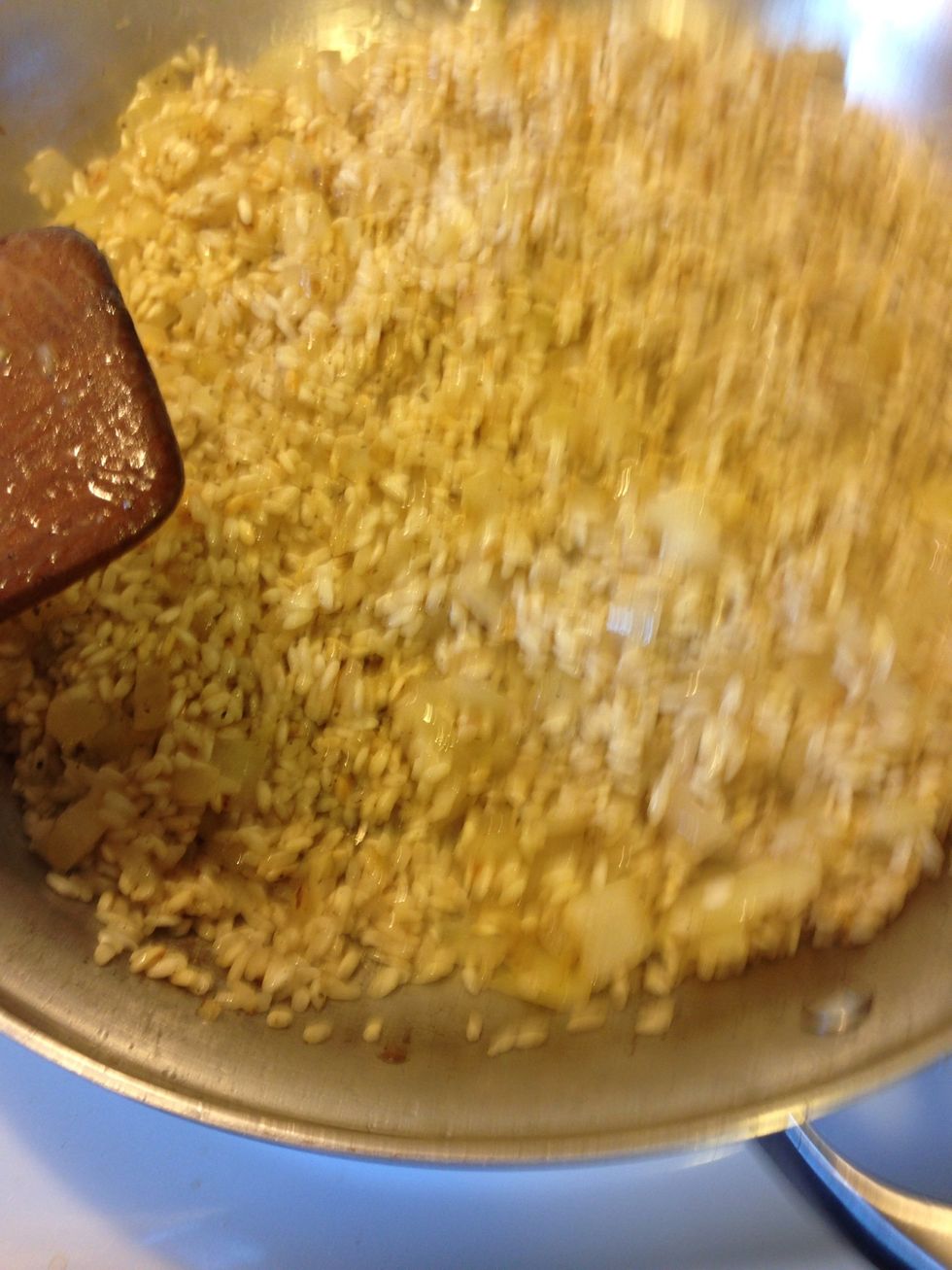 Like so, wine is all gone, alcohol burned off and only the great flavors of the wine! From here on out, don't worry if while cooking the rice sticks a bit to the pan, it will deglaze with the stock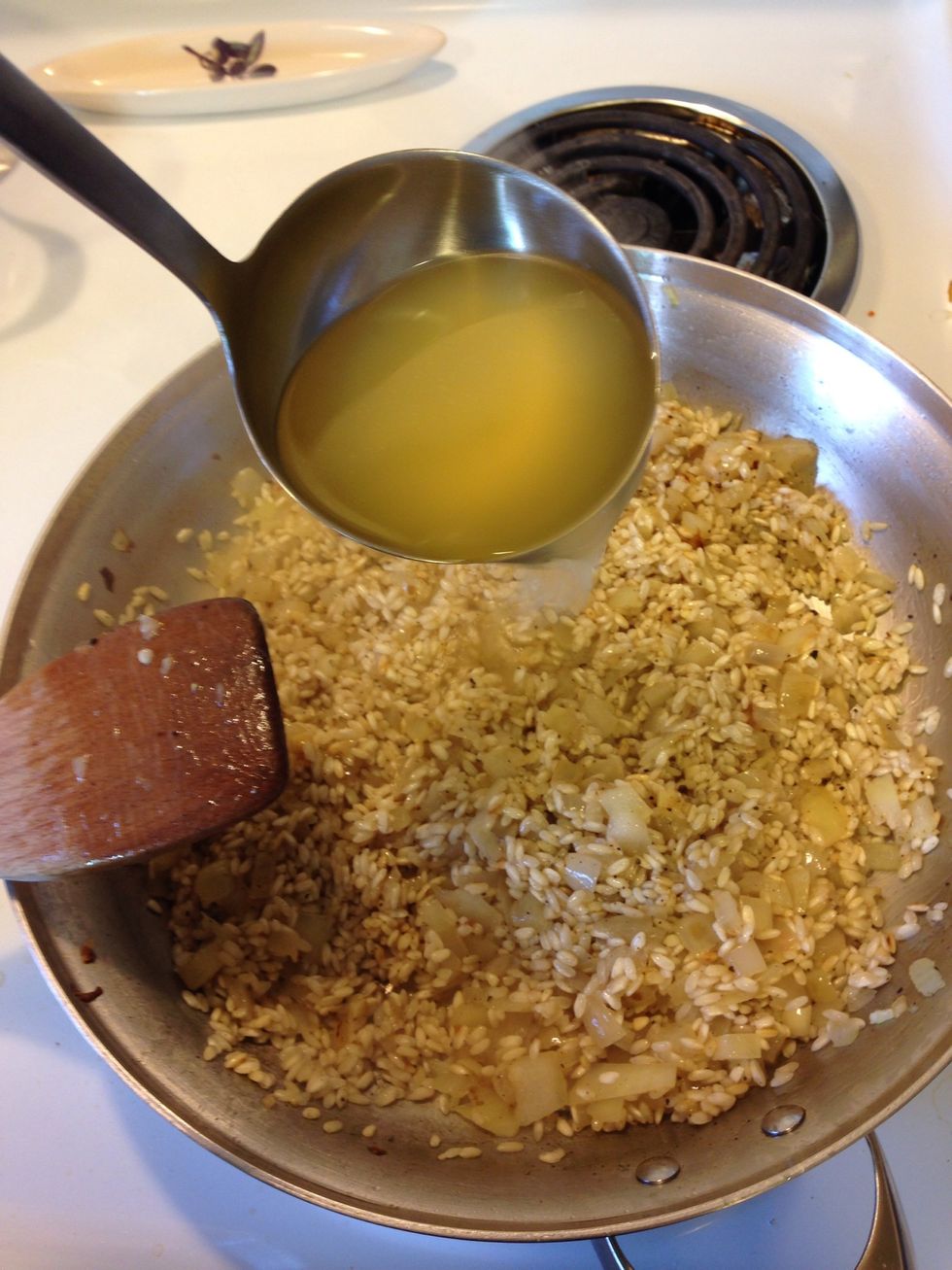 Add the stock, one ladle at a time and stir, and stir! Until the liquid absorbs then add another ladle full
Stir and stir! Repeat the process! Stock and stir!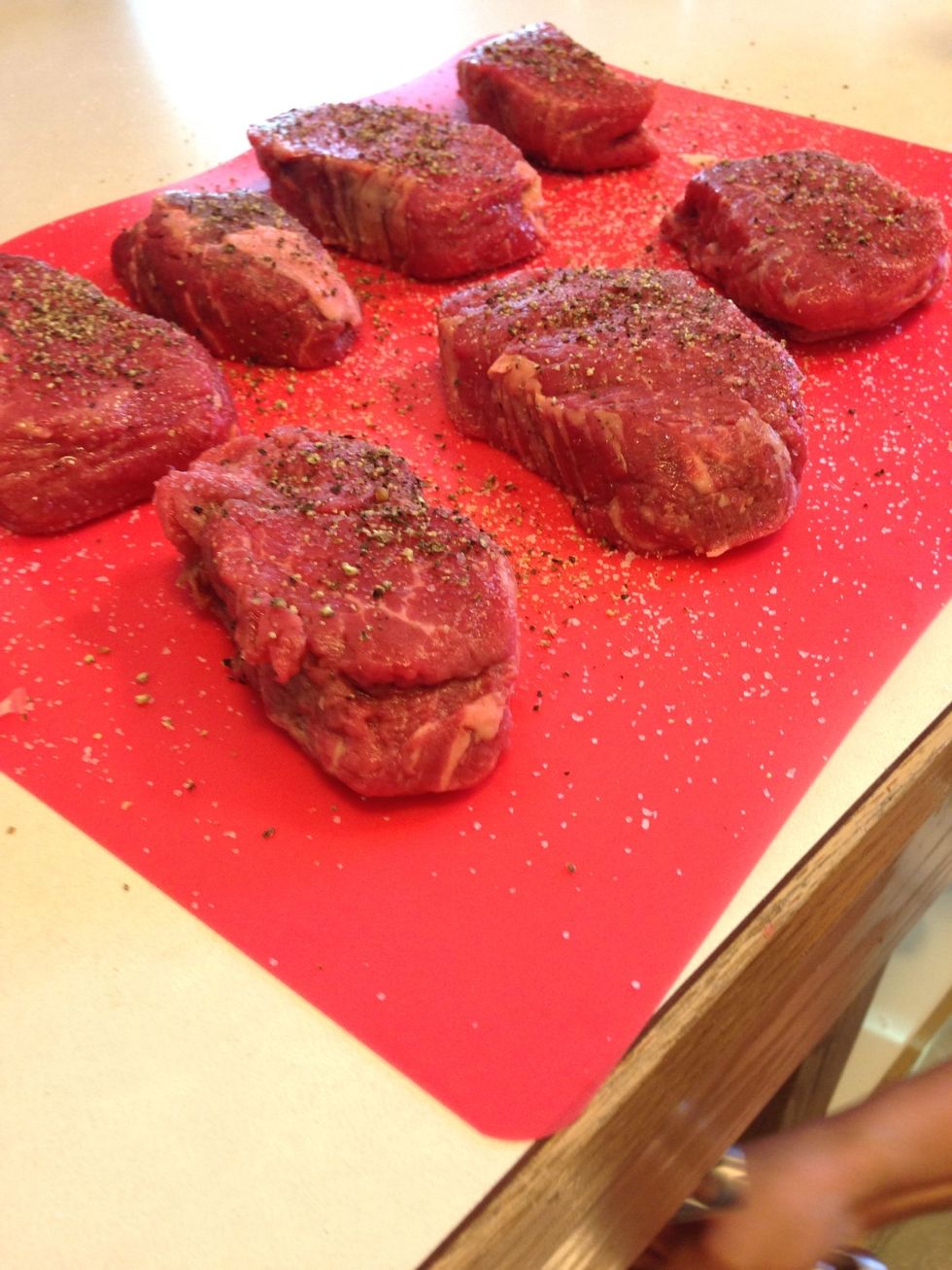 The steak is simple, salt and pepper both sides, all the flavor you need!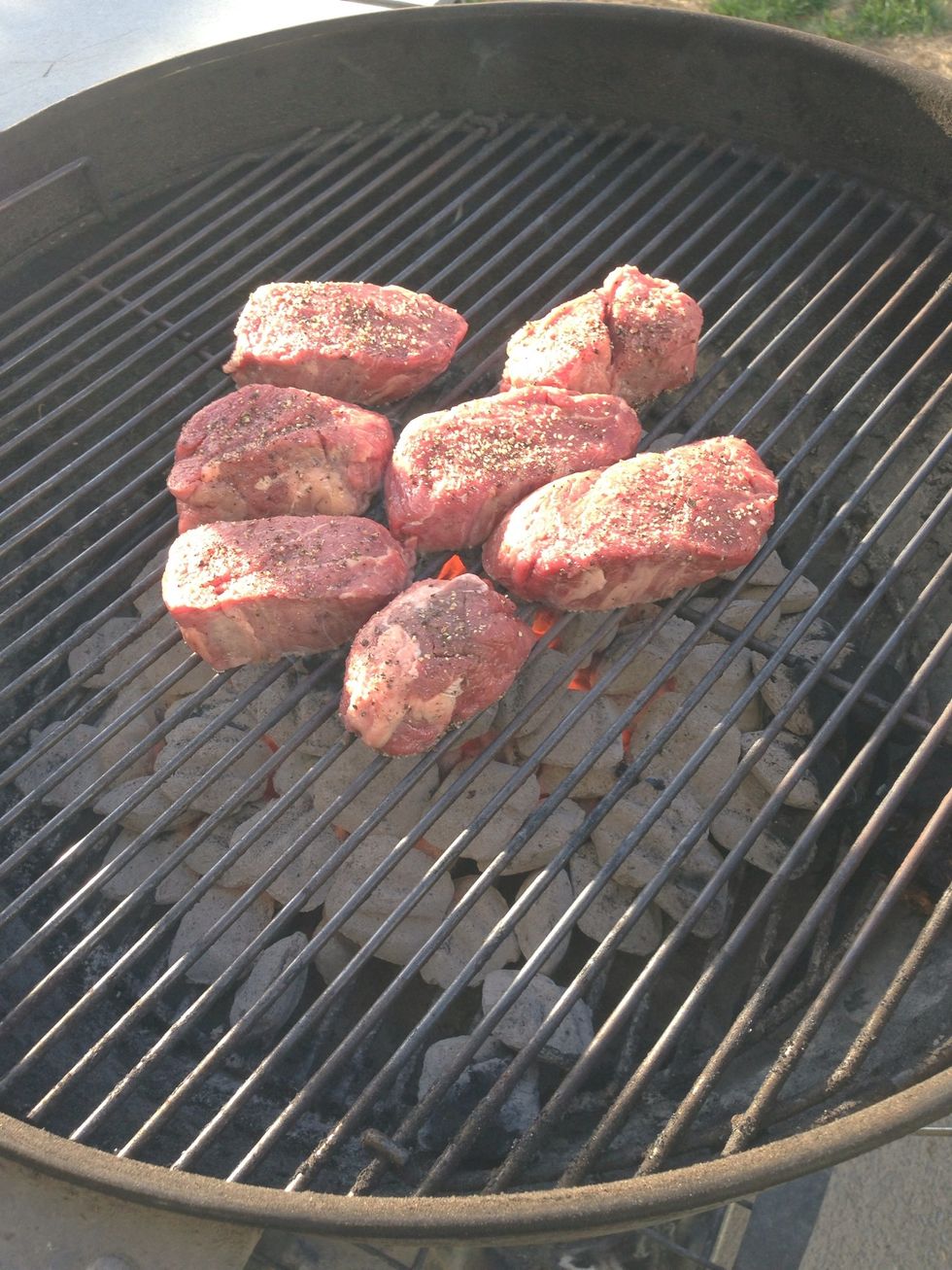 Put them on the grill or whatever your cooking method is. These guys went 3-4 minutes each side and came out medium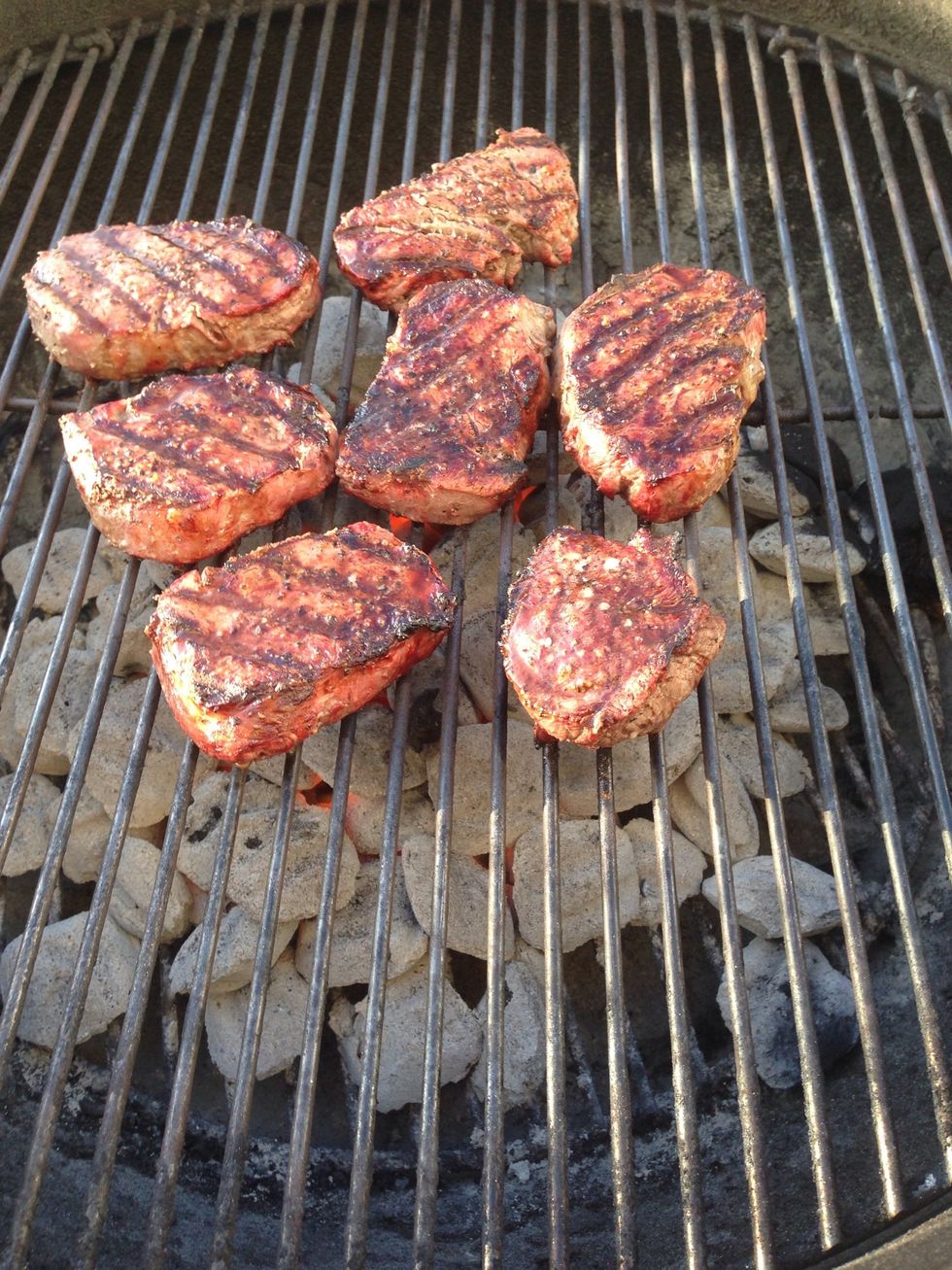 Please if grilling add meat, put the lid on, and leave it until you need to flip it, only flip it once put the lid back on and finish the last couple minutes, remove and let meat rest 5-10 min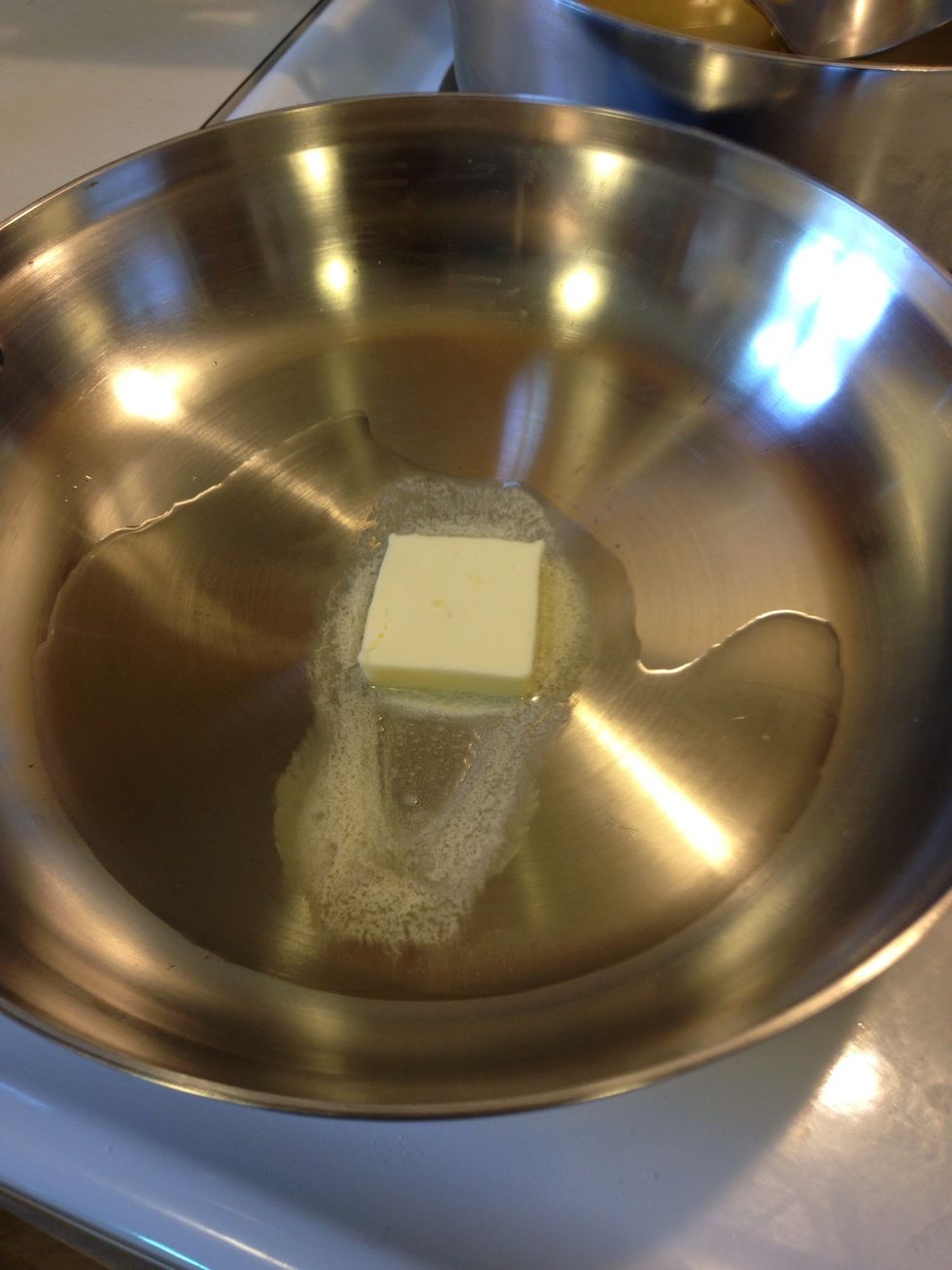 While the meat rests add a tablespoon of butter and a tablespoon or so of oil to a pan and get hot.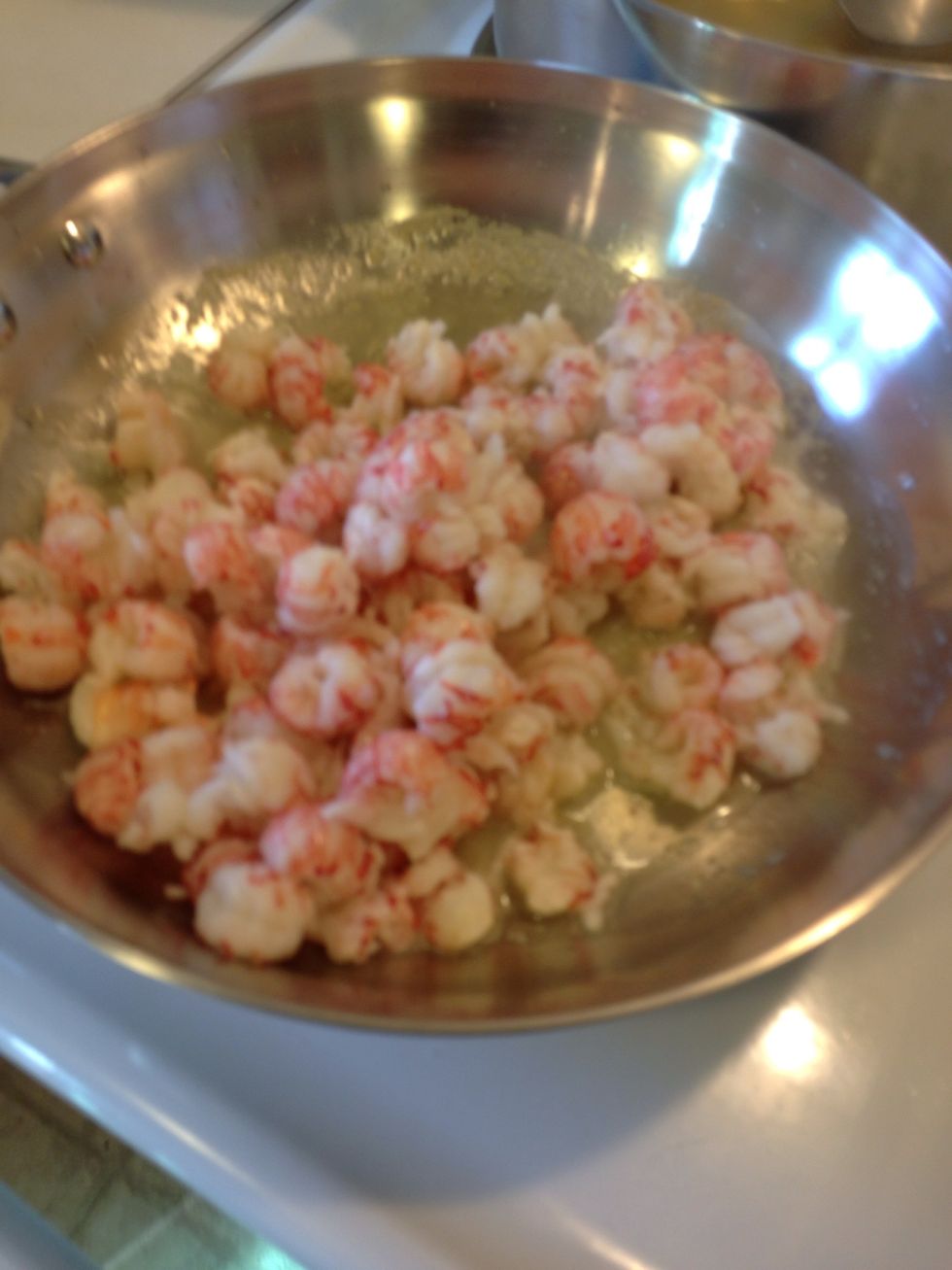 Add you lobster and heat through, it will release some water from within and have a nice sea flavor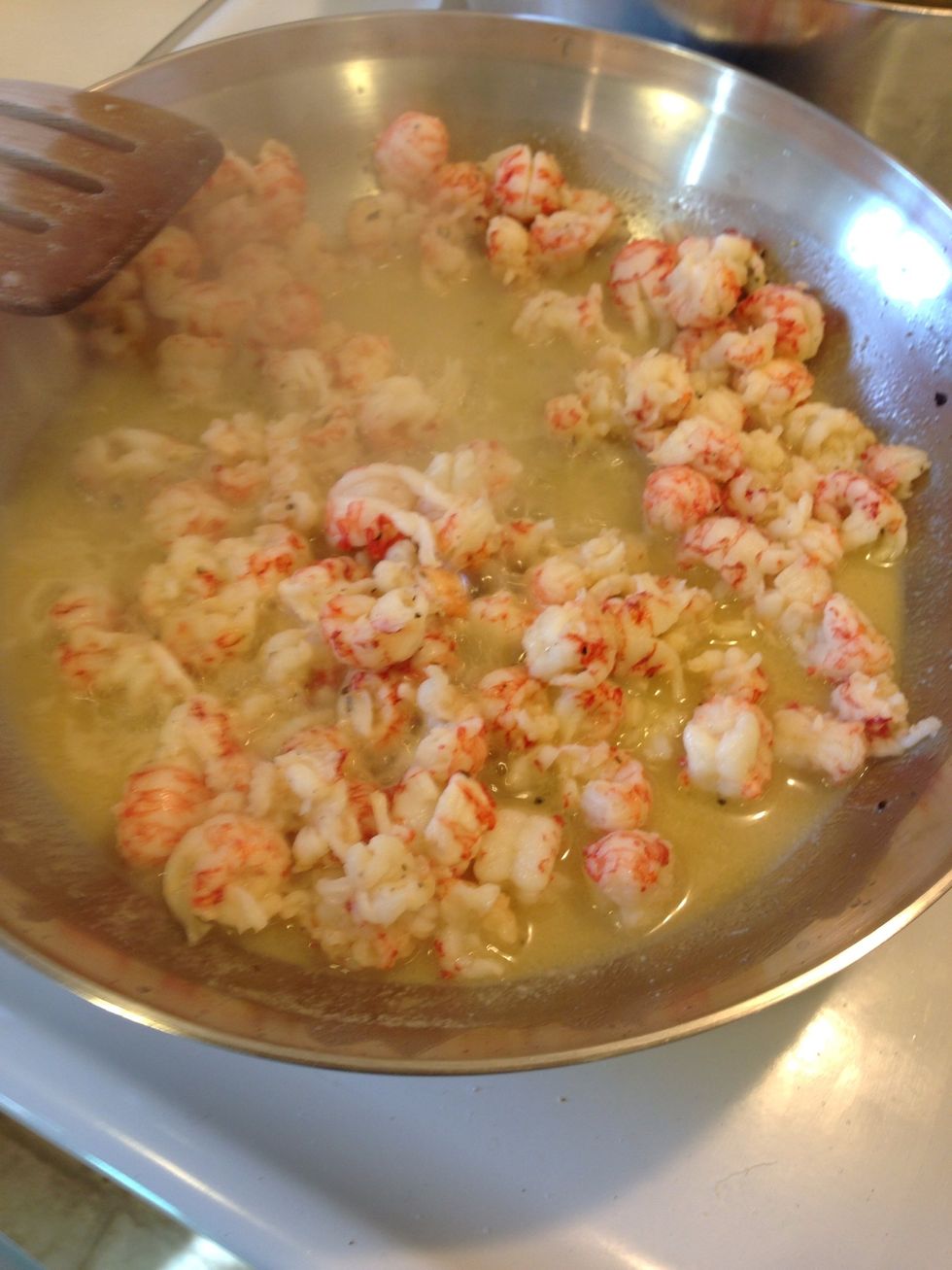 See the liquid has increased! Add it all to the risotto mixture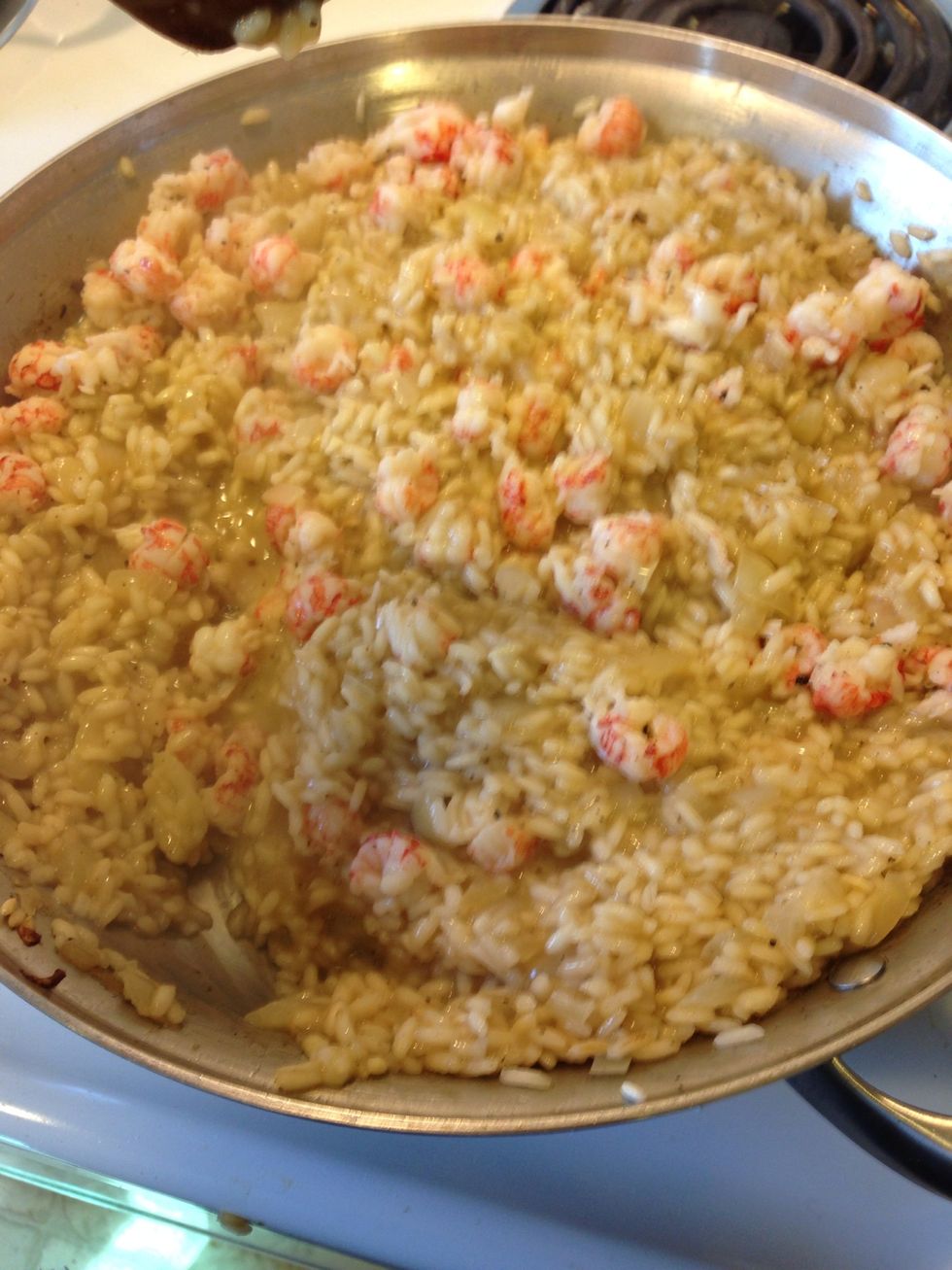 And stir also add in your dry herbs and mix well. At this point your risotto should be about done. You want it creamy and still a little firm, but not undercooked.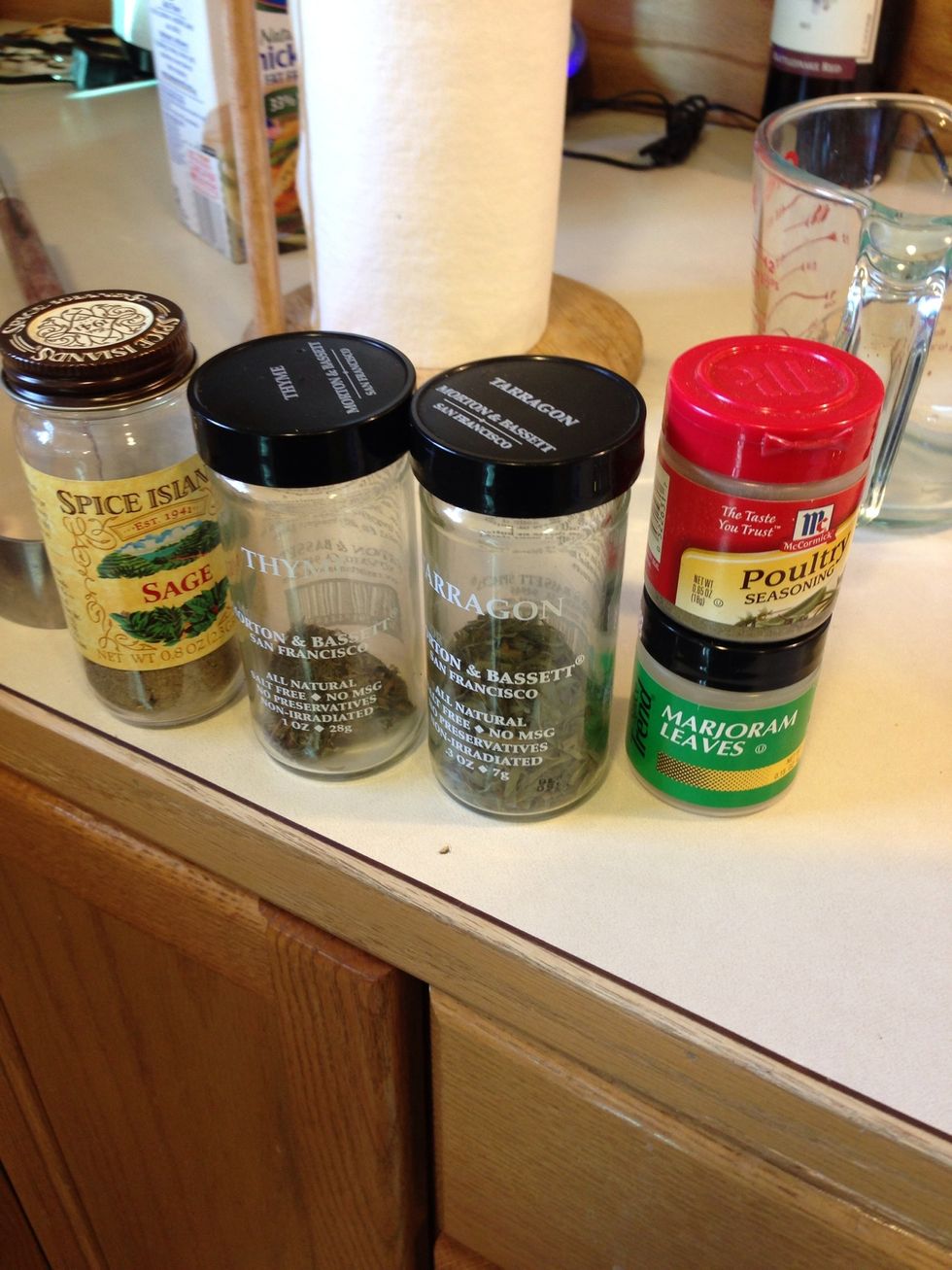 A look at the herbs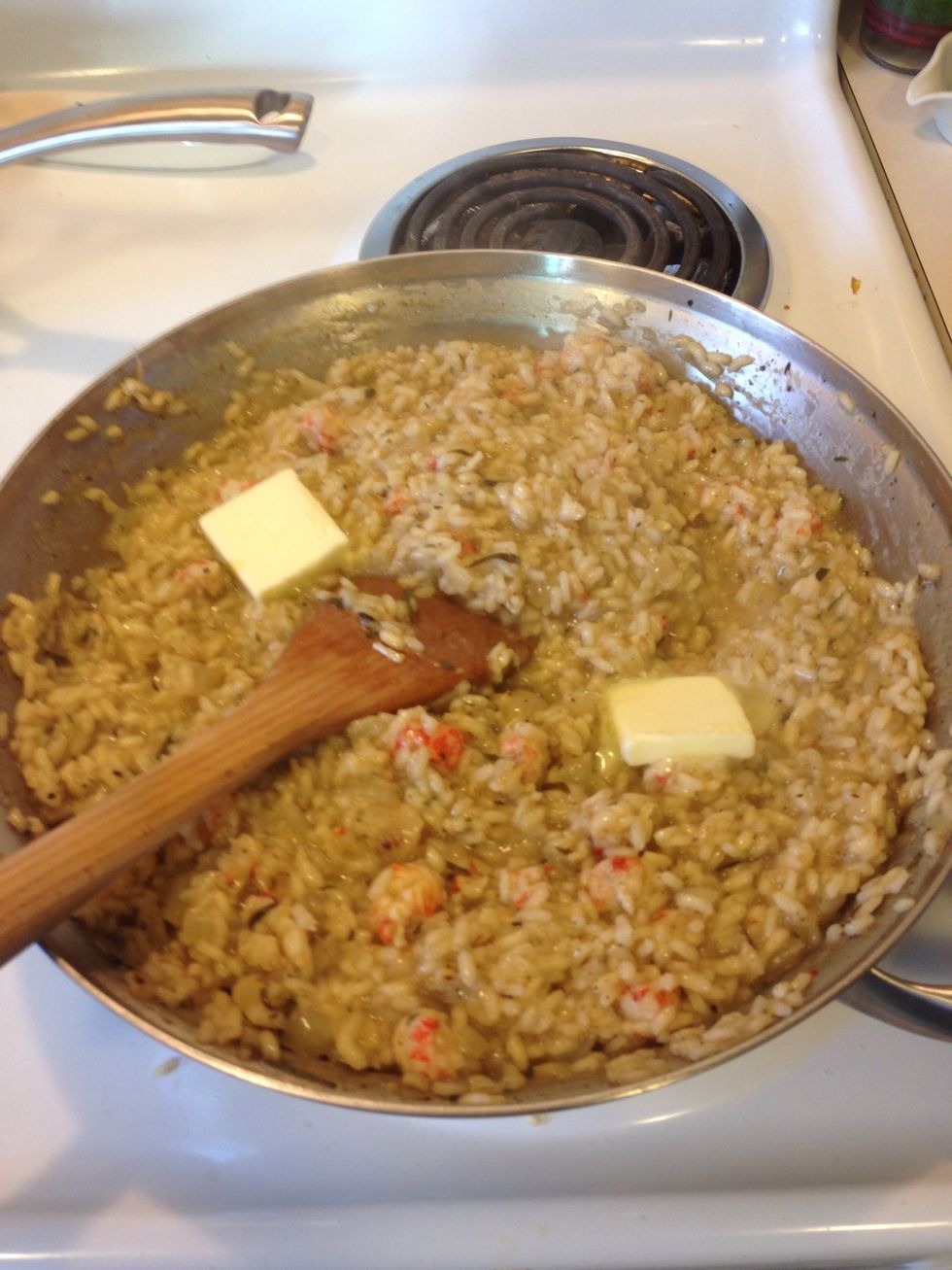 The risotto is cooked here, but you want to add 2 tablespoons of butter and mix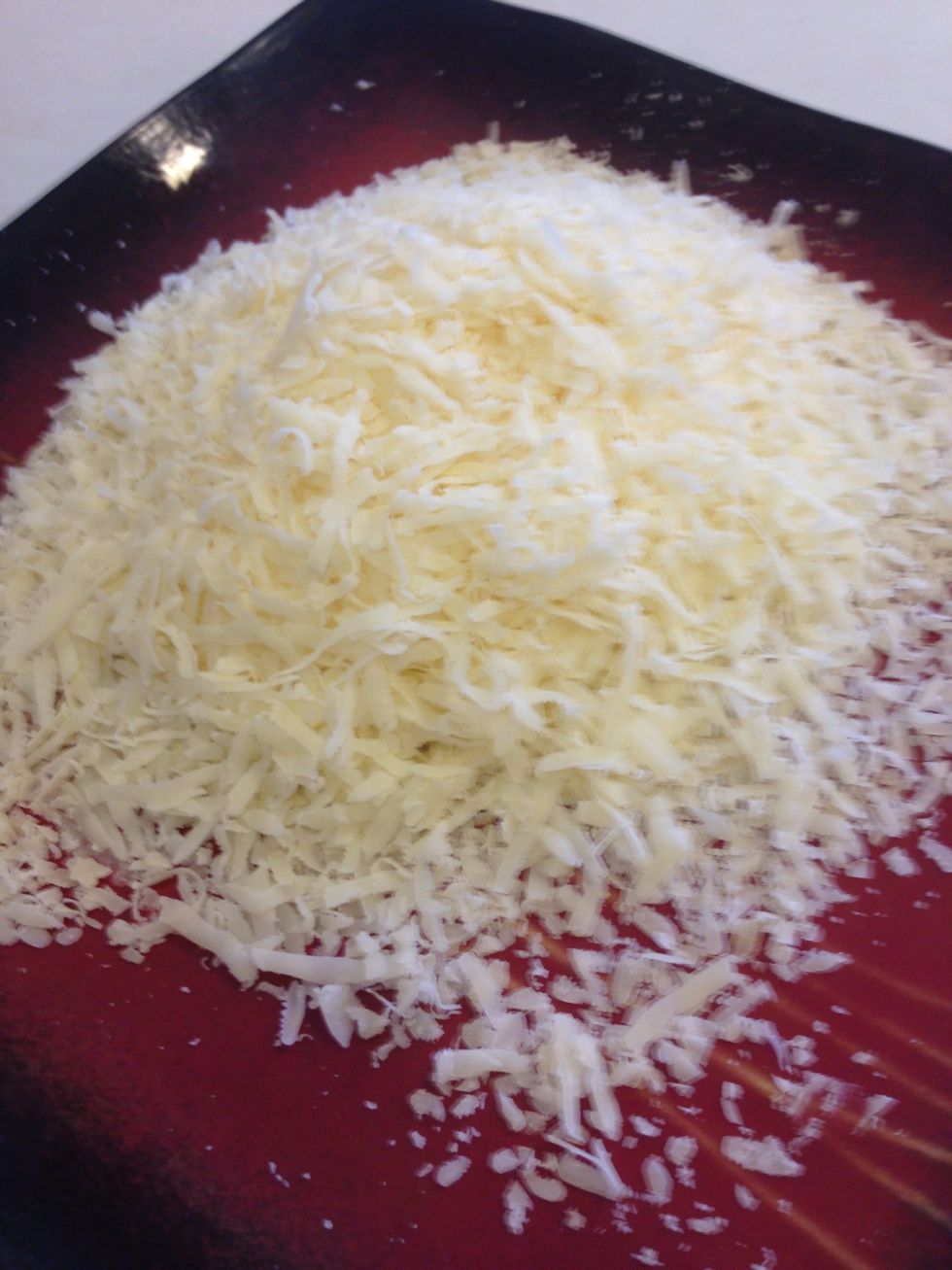 Add your cheese to the risotto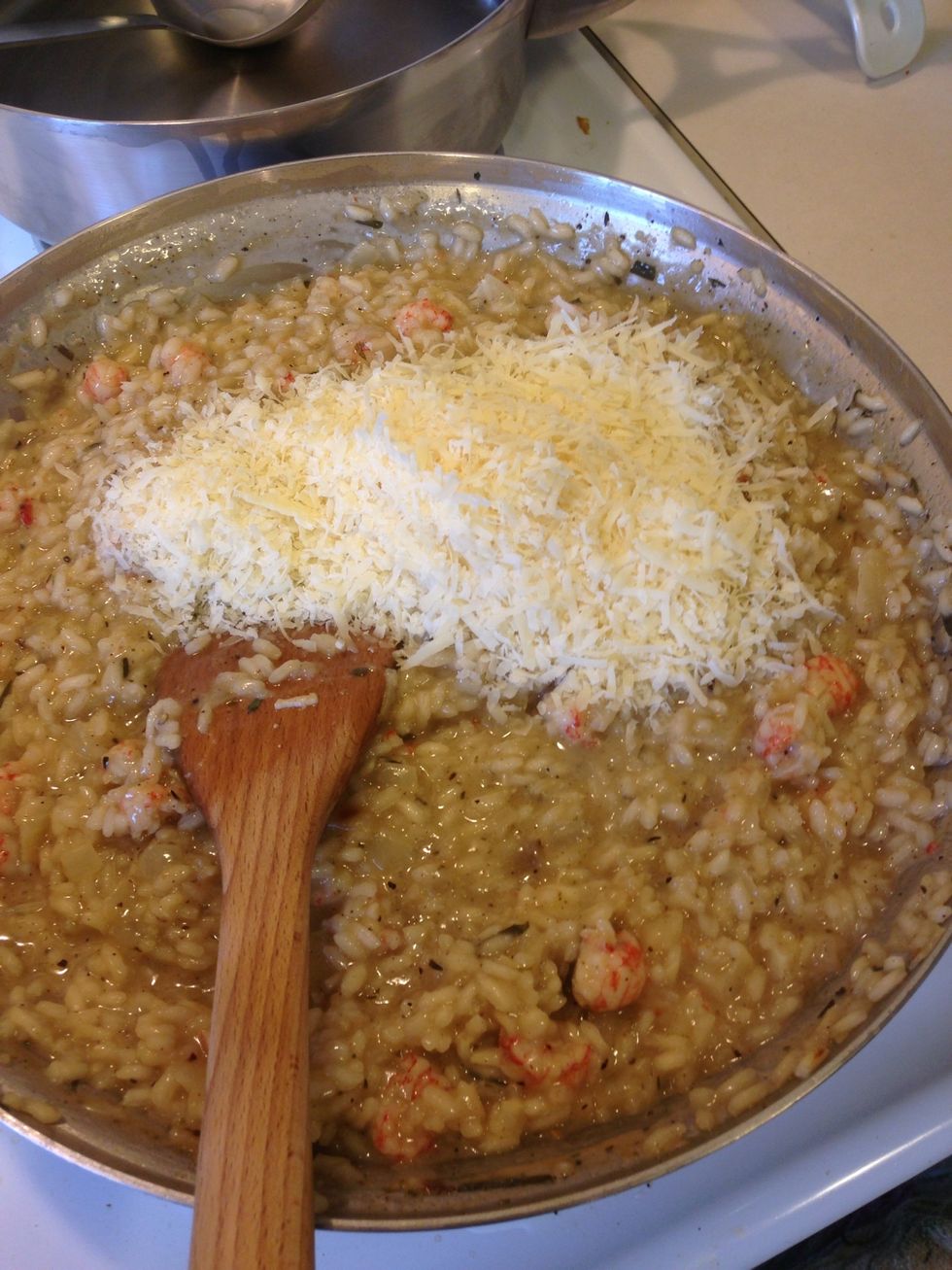 Like so and mix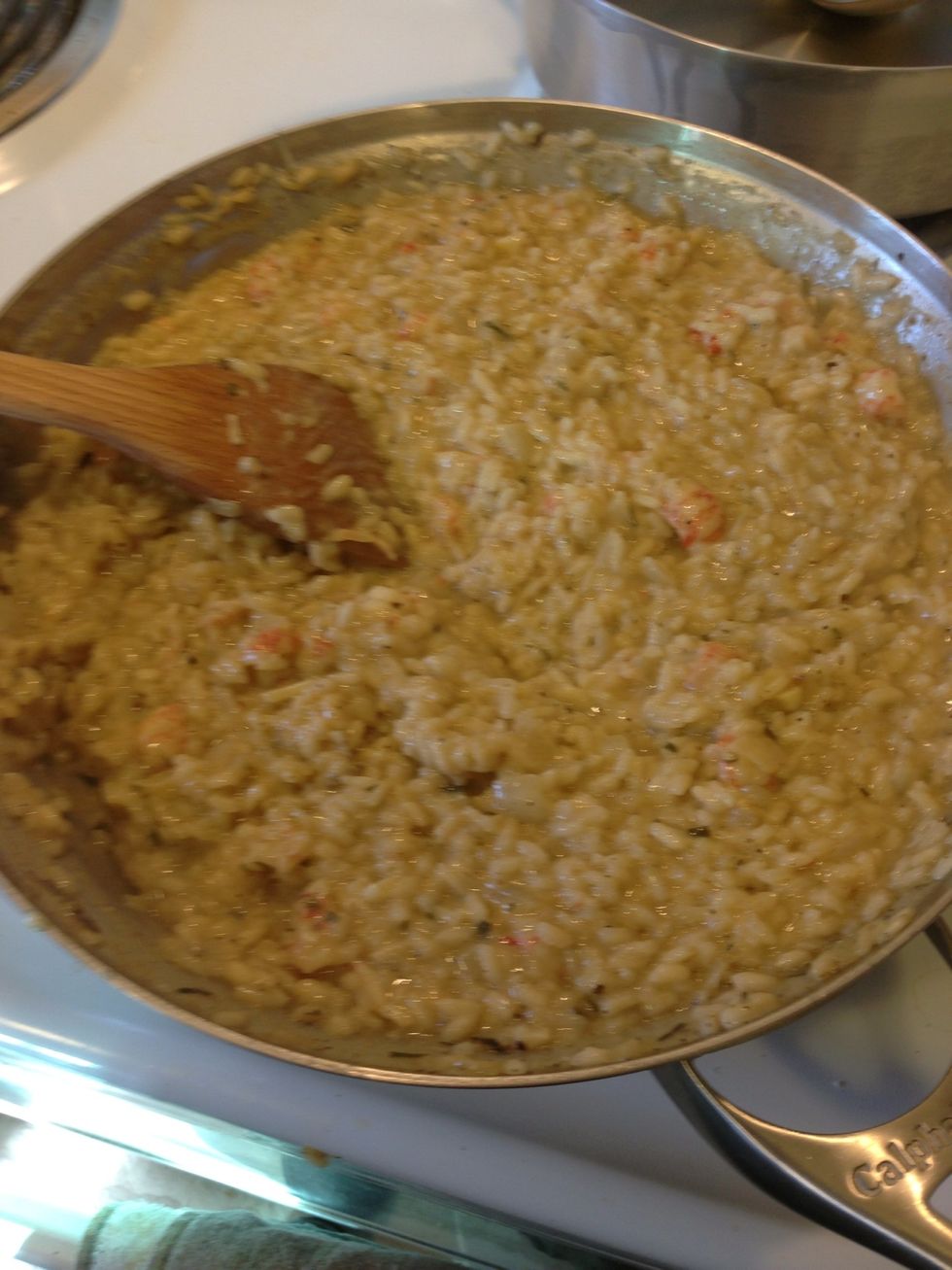 Here is a look at everything combined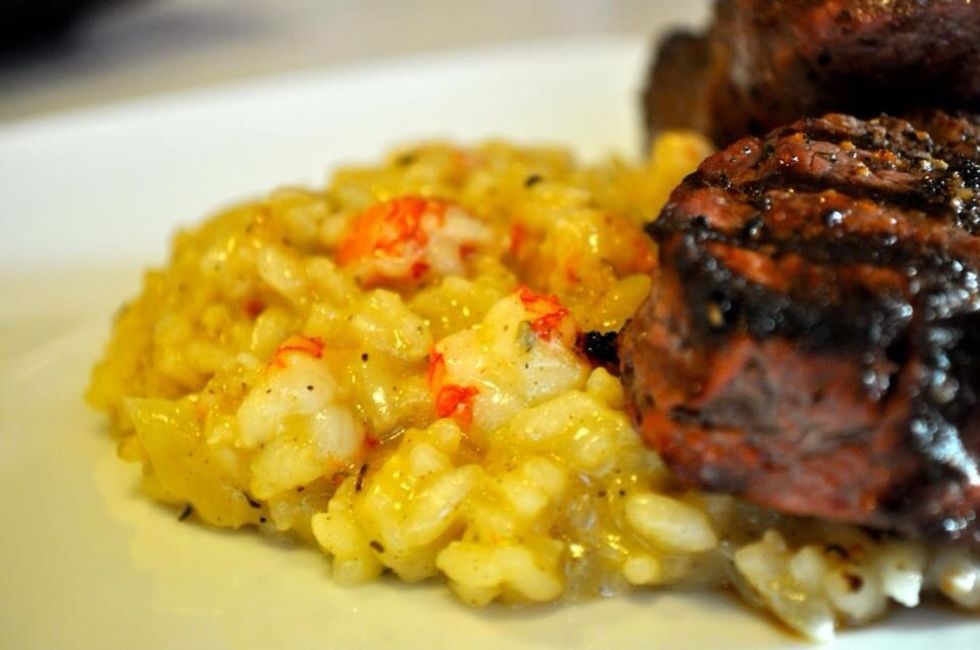 Plate and enjoy! Hope you liked it. Ask any questions. Check out my other guides and my Facebook page! Thanks! Theloveofculinarycreations
make sure you are keeping an eye on the risotto the whole time! It's really easy to make but a little tedious, which is why I chose steak, easy to cook while making this!
1-2 pounds lobster
2 cups arborio rice
8-10 cups chicken stock
1cup white wine
1 onion chopped
3 cloves garlic
Olive oil or truffle oil if you have it
1tsp marjoram
1tsp poultry seasoning
1tsp tarragon
1.5 tsp sage
1tsp thyme
1.5 tsp Salt and 2tsp pepper
1 cup parmasean cheese or asiago
3 tablespoons of butter, divided
Steaks of your choice, I used filets
Salt and pepper
Jerome Moss
I am in the U.S. Navy, and I love to cook, I plan on retiring and opening my own restaurant. Please Enjoy my guides and thanks to everyone who shares theirs!