How to cook liver for your dog
Liver is a wonderful and cheap way to extra nutrients into your furry four legged companion. I'm not a vet or an expert and recommend you do your own research on how much liver to feed your breed.
14839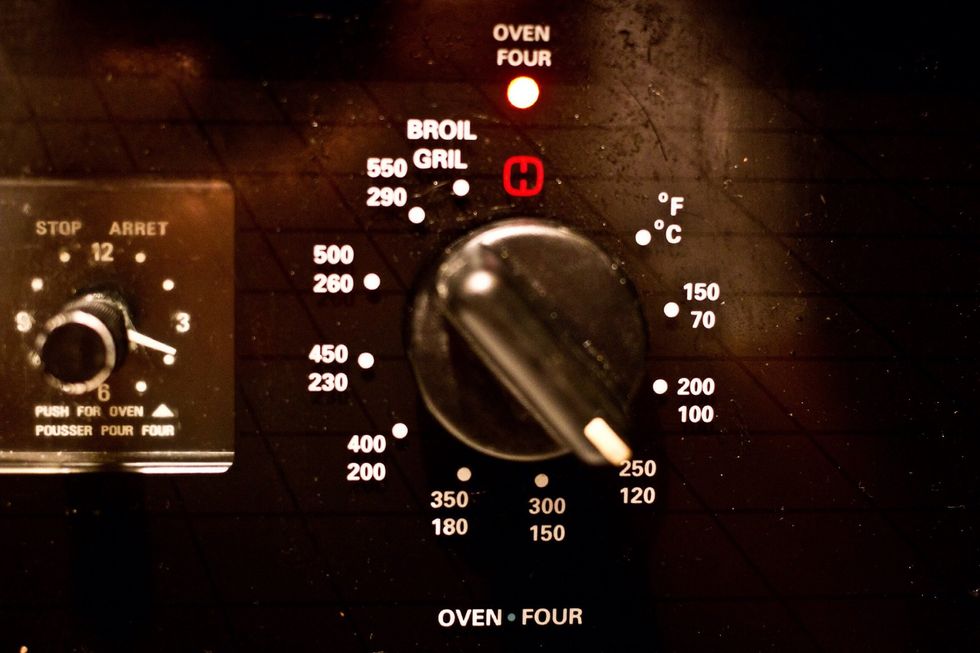 Oven at 250F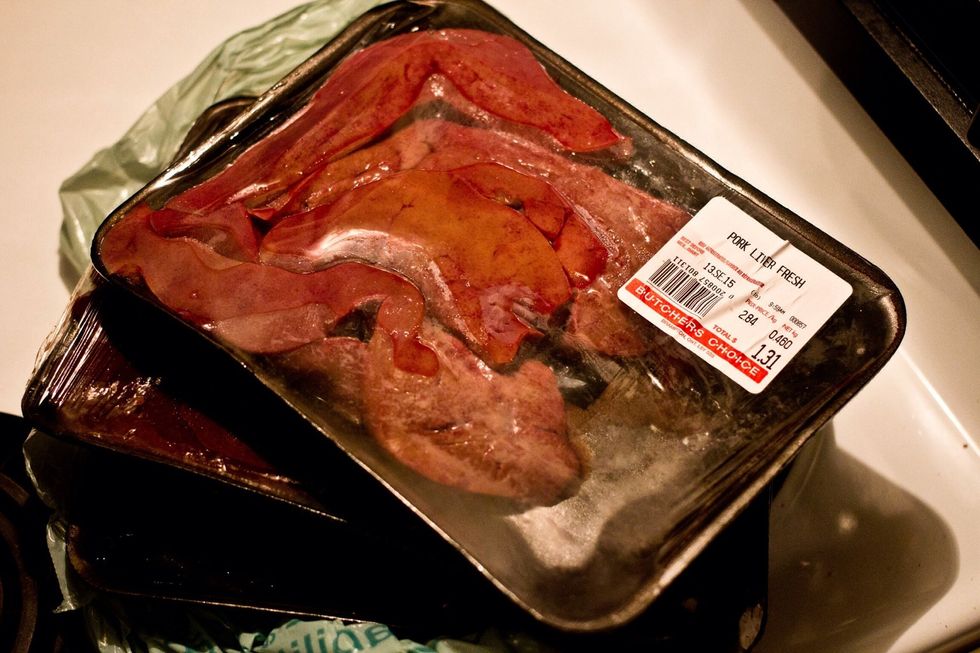 Liver is an excellent source of B vitamins, Vitamin A, and Vitamin K. It is also a great source of iron. Warning: Too much liver may be toxic to dogs because of its high vitamin A content.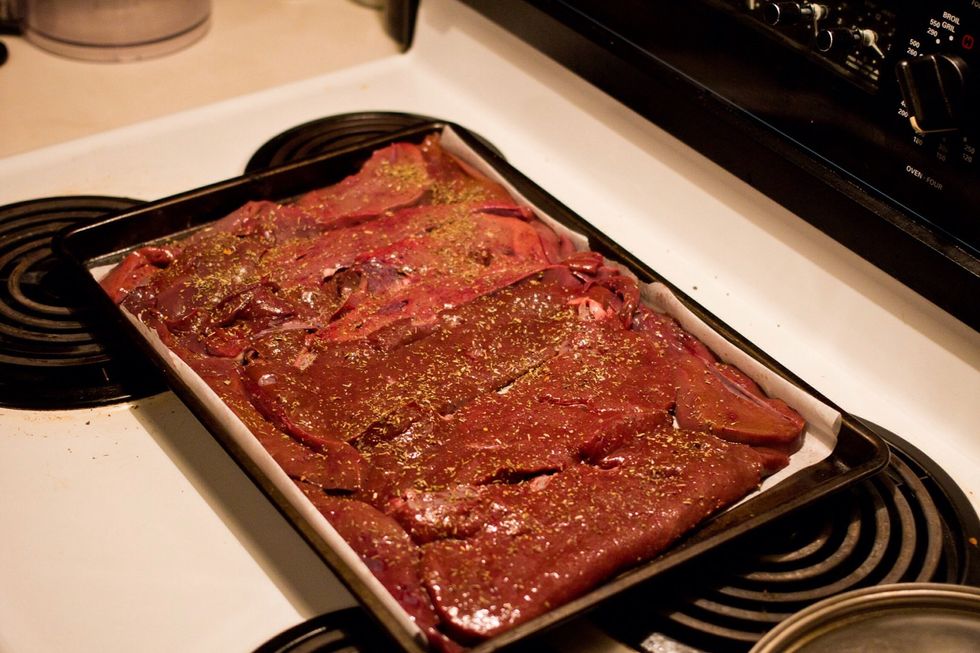 Place the liver in a parchment lined pan. I sprinkle it with some dry herbs because I just can't seem to cook food without adding spices to it.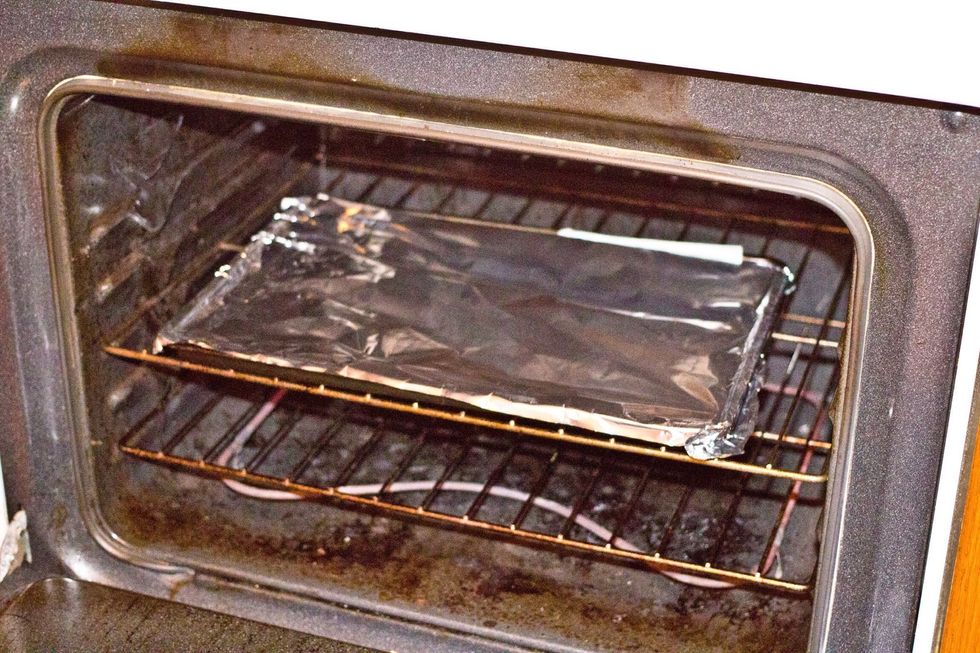 Cover with tinfoil and pop er in the oven. The tinfoil helps keep the liver from drying out too much and keeps a hard dry skin from forming
About 15 minutes in, remove the tinfoil and cook another 5-10 minutes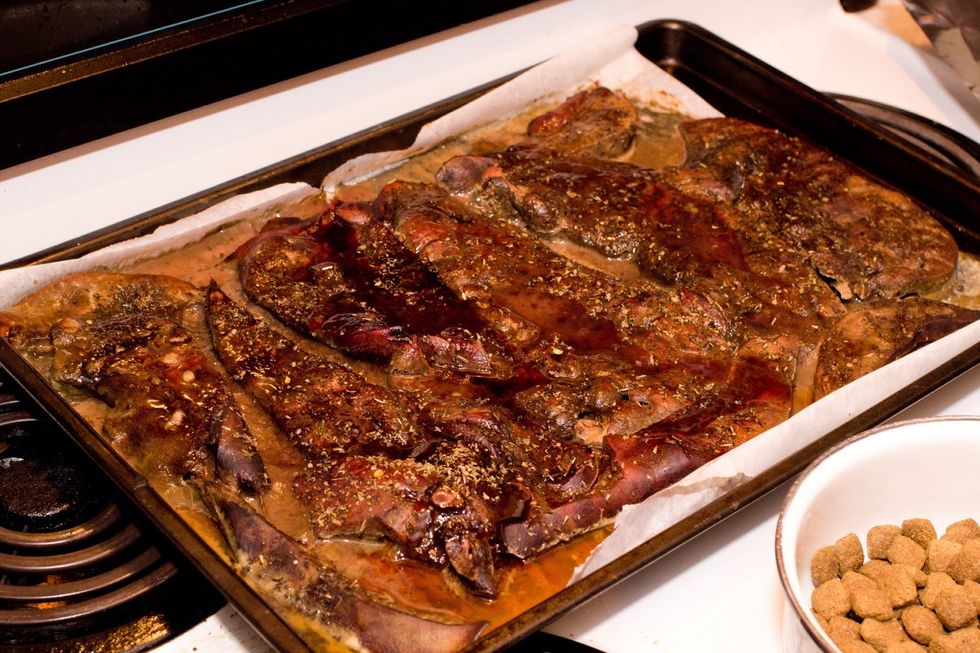 All cooked up. If your weird like me then you may even find this mildly appetizing and might cut yourself a sample or two.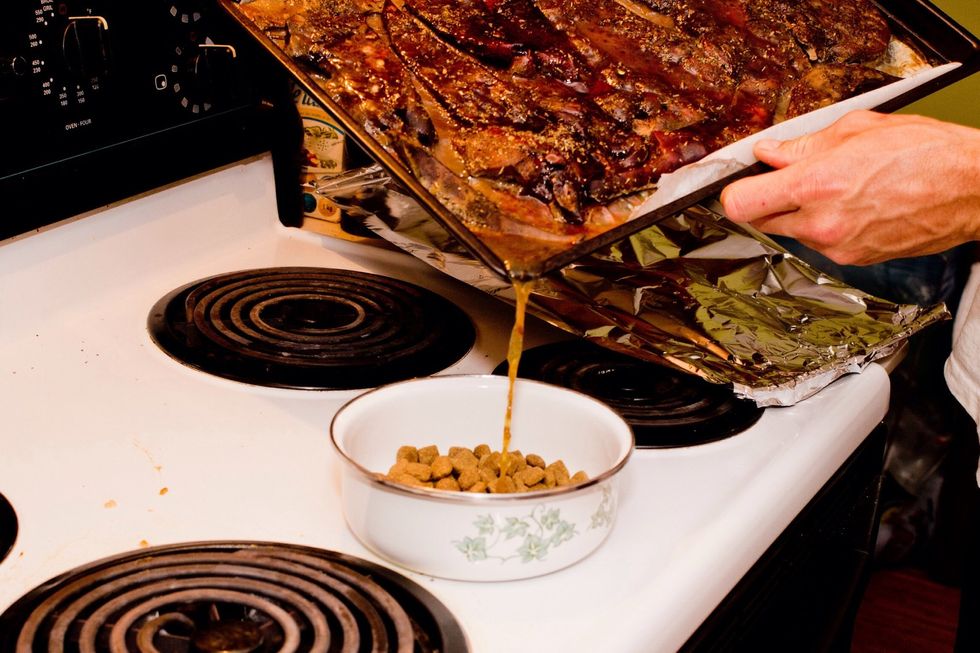 Pour the juices over some of your dogs favorite dry food for a delicious bowl of doggy cereal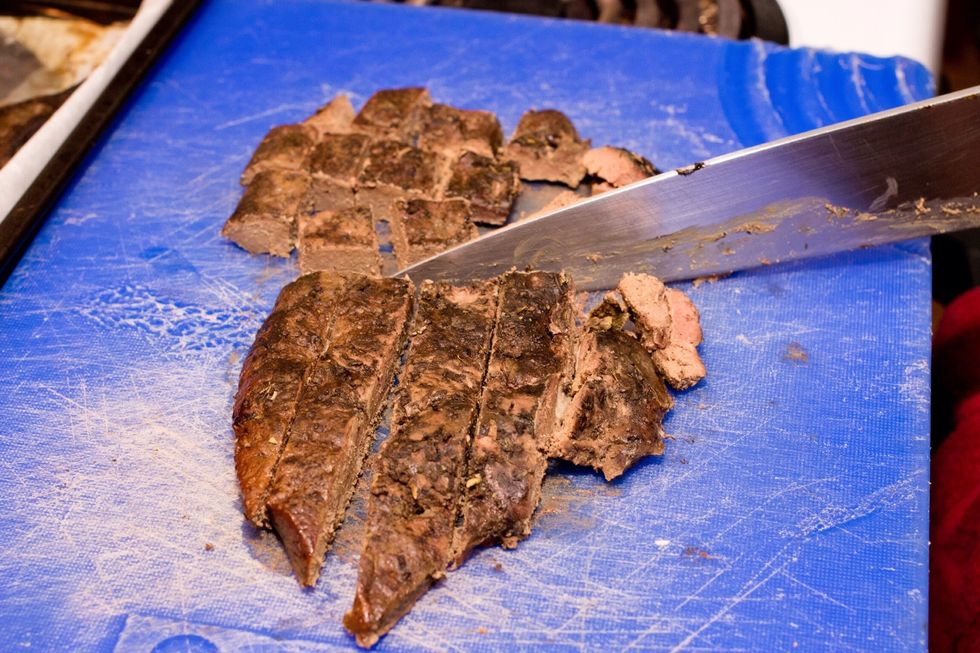 After the liver has cooled down, you can cube it up. If you cut it while it still warm, I find that it gets quite gummy and sticky.
My dog, Enya, loves to show off her food before getting down to business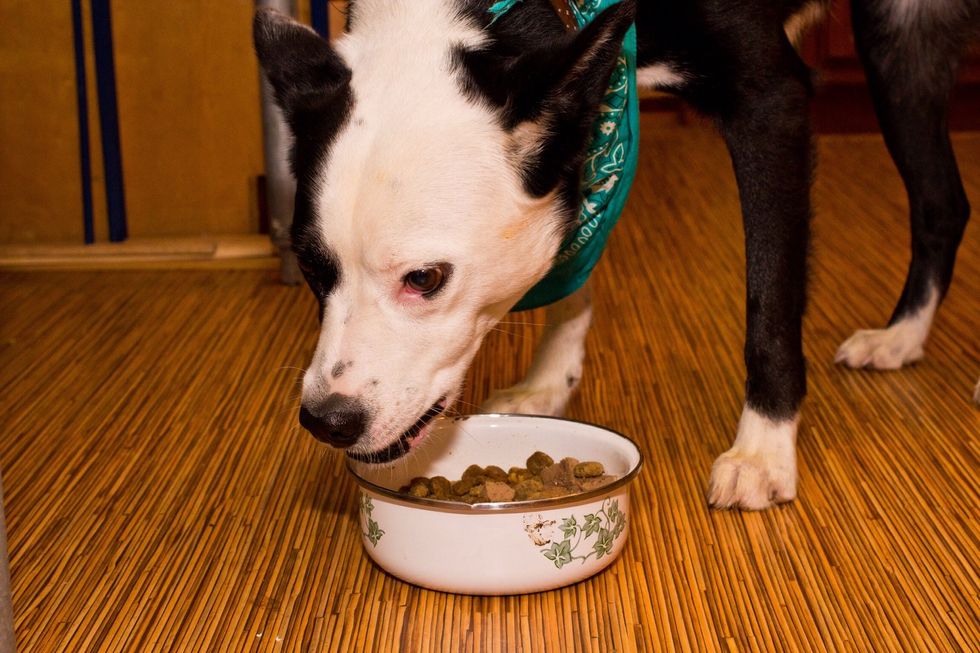 It is best to limit the amount of liver fed to your dog to not more than 1 g of fresh liver/Kg body weight per day. - See more at: http://moderndogmagazine.com/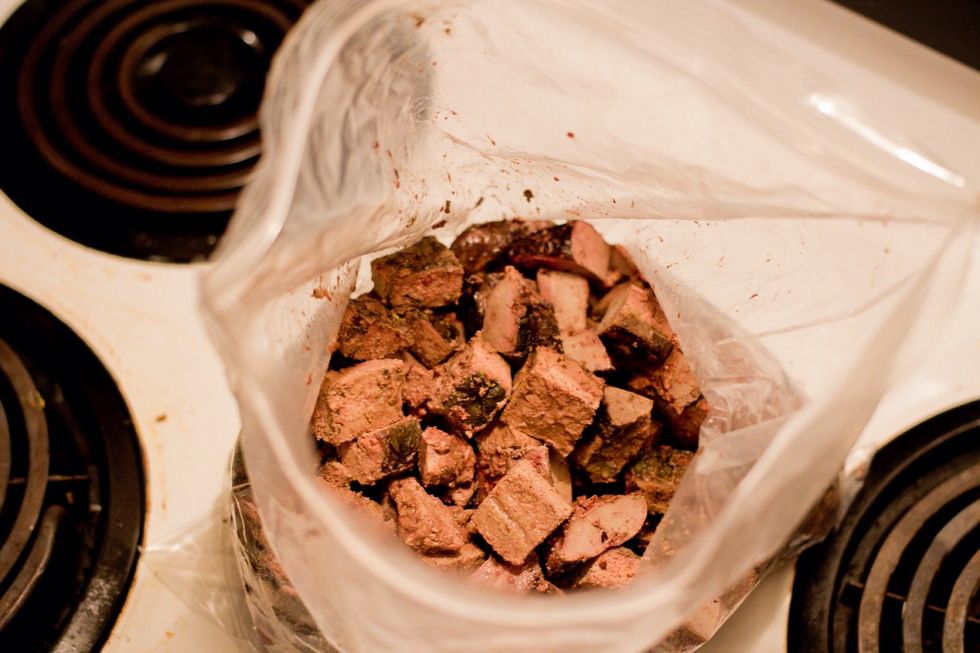 I stick it all into a ziplock bag ans into the fridge or freezer. Just add a few pieces to your dogs regular meals. You'll be thanked by lovely smelling soggy doggy kisses.
Thanks for checking out this guide! Show some love by clicking the "❤" and FOLLOW me to stay informed on future guides. Your support feeds my fuel to keep building these guides. THANK YOU! cheers
Liver (pork or beef or chicken or any really)
Jody Wagstaff
Chef turned cable guy, feeding his lust for cooking by sharing tips and tricks on the interweb. The rest of my time is spent djing, ultimate and fatherhood