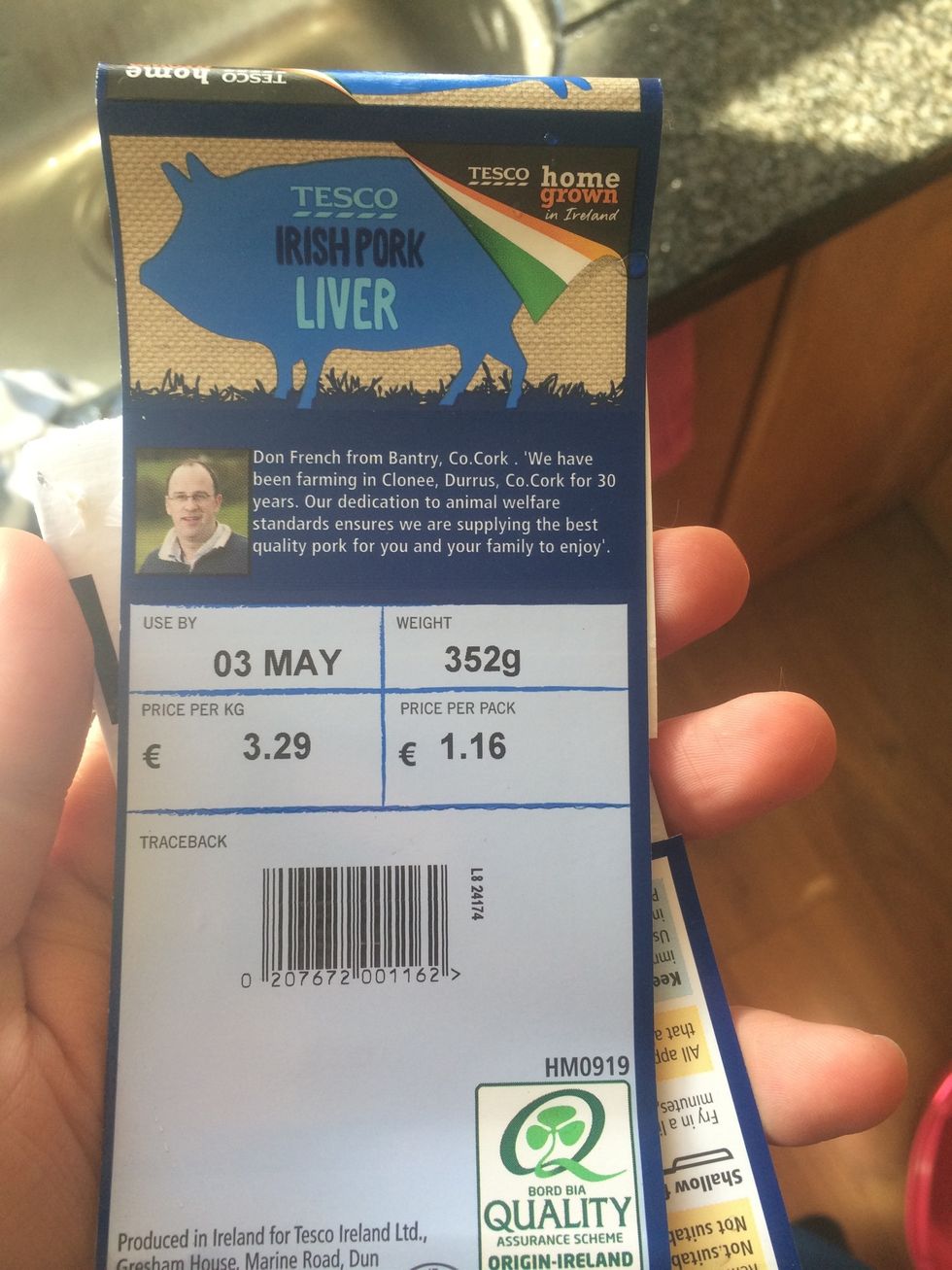 Select the type of liver you want. I used pork as my dog loves it. I used 4 packs as it's cheap and the treats can be frozen.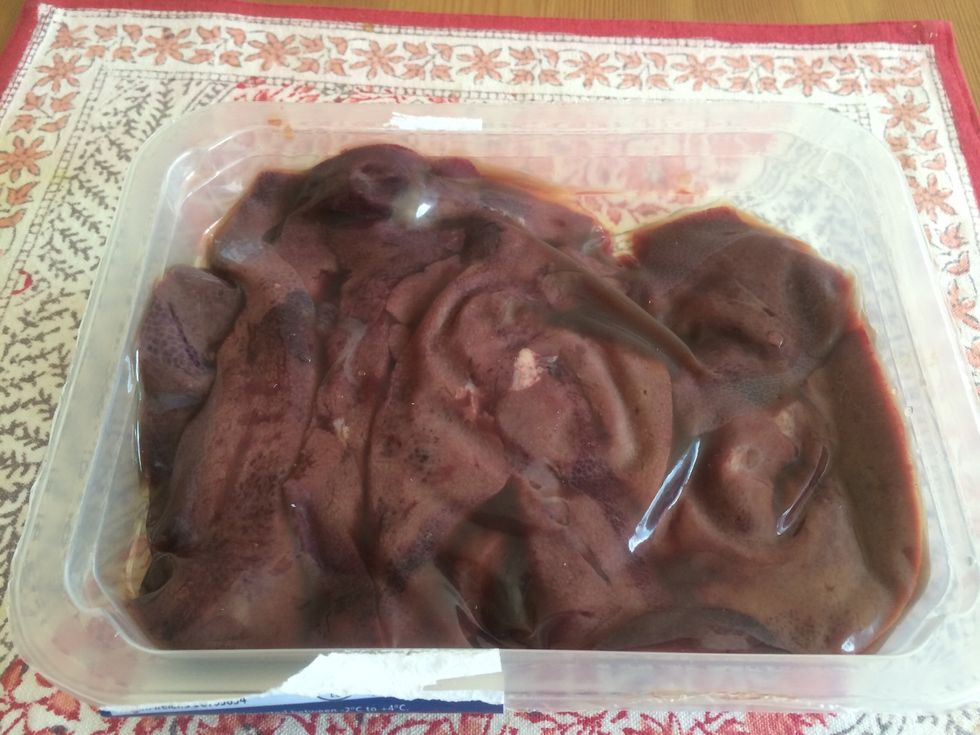 Open the pack which is probably sealed.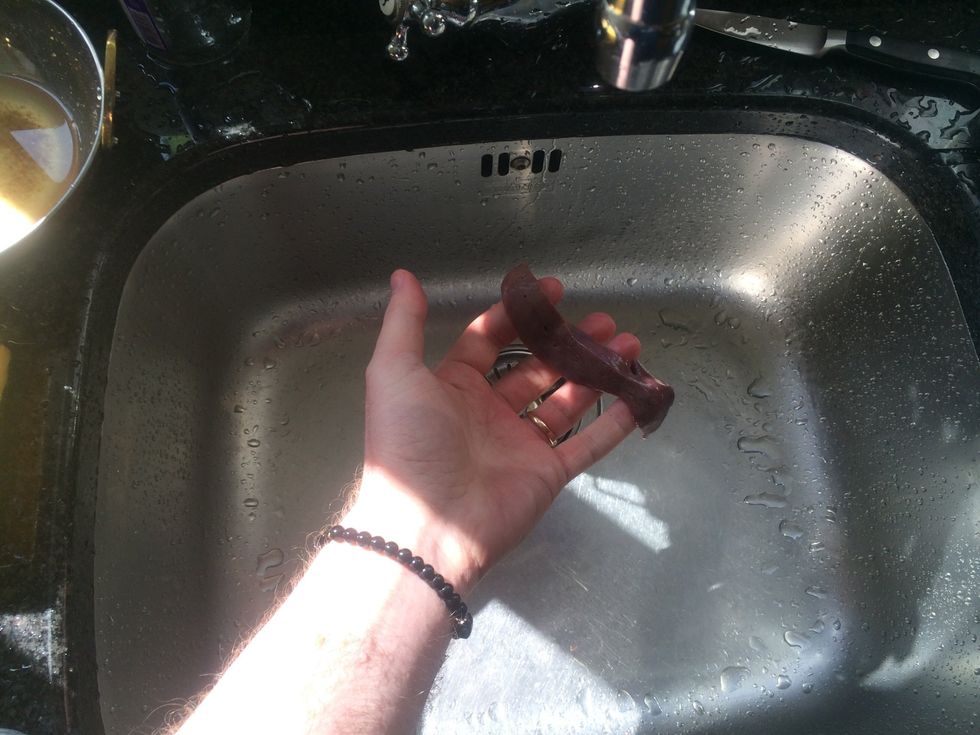 Rinse the liver under cold water to wash.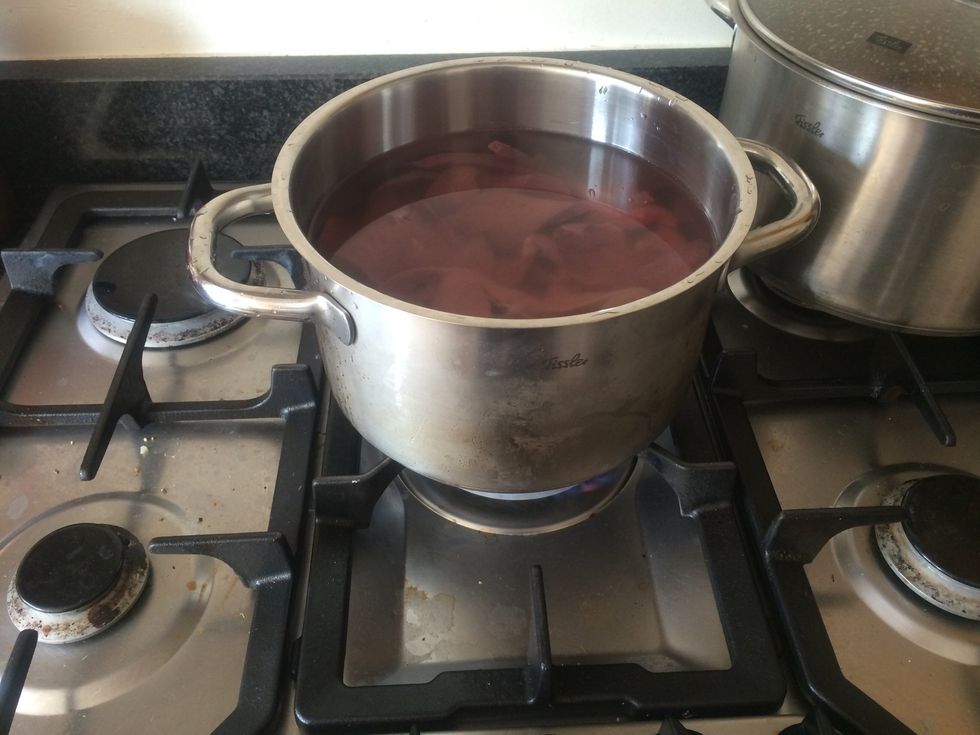 Put it in a saucepan, cover with water and boil. It won't take too long and you will know when it's done as it will change colour.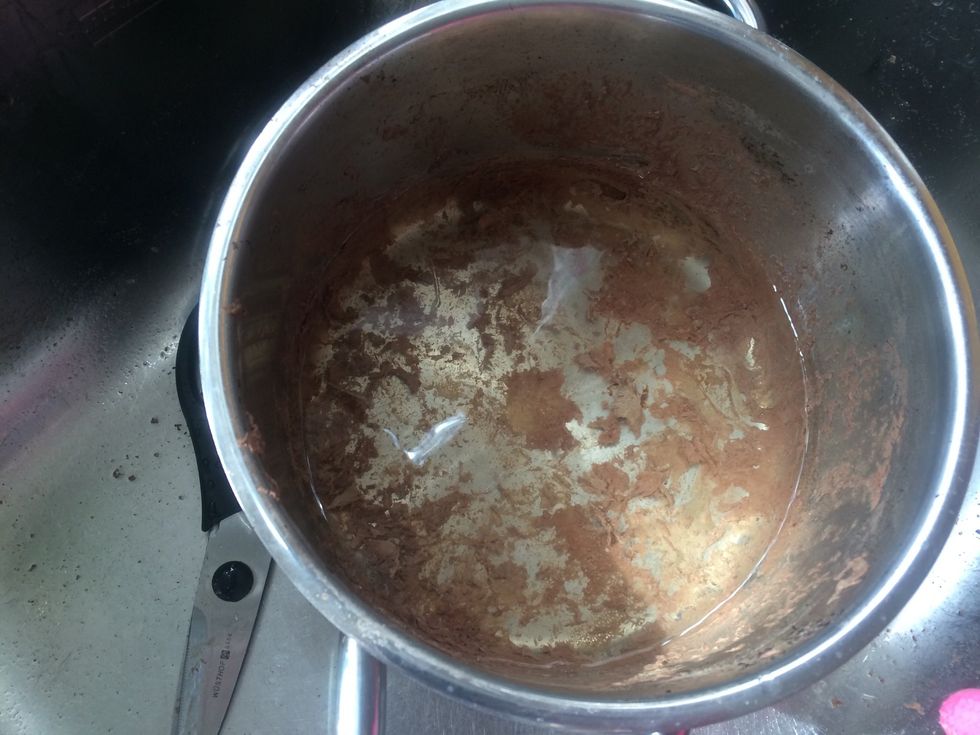 Wash the liver under cold water again and wipe away the cooked blood on it.
Cut it into strips and put on a baking tray.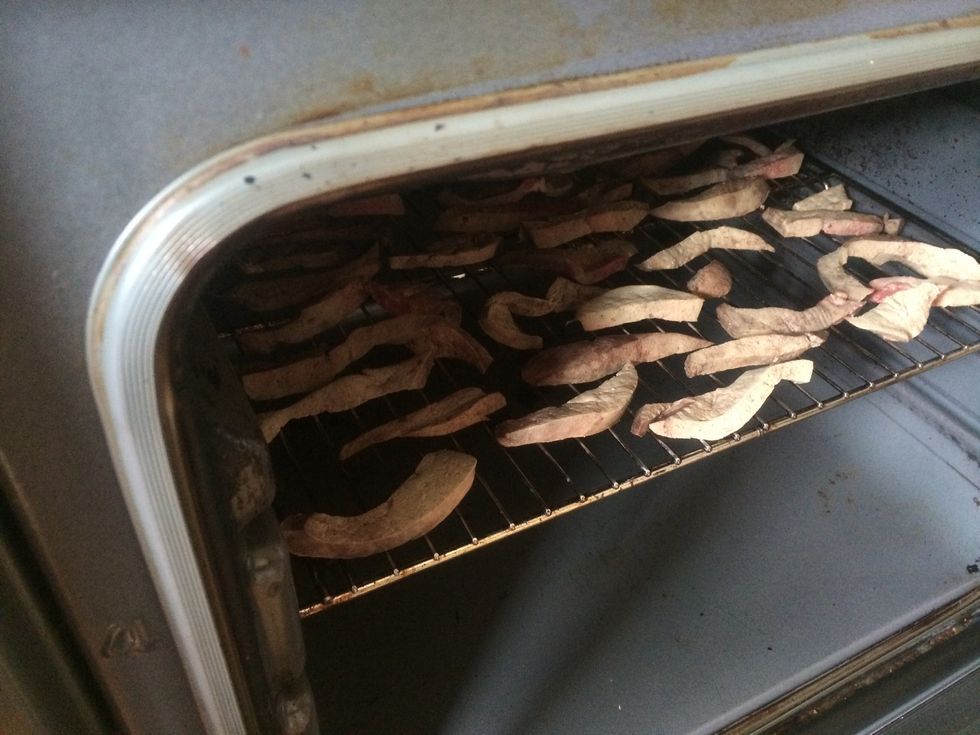 Put the tray in the oven. The idea here is to dry the liver. It's cooked already so if you or your dog is hungry, eat some :-)
Cook at about 100 / 110 degrees celcius to dry it for about 15 minutes. If still not dry then leave for another while checking every so often.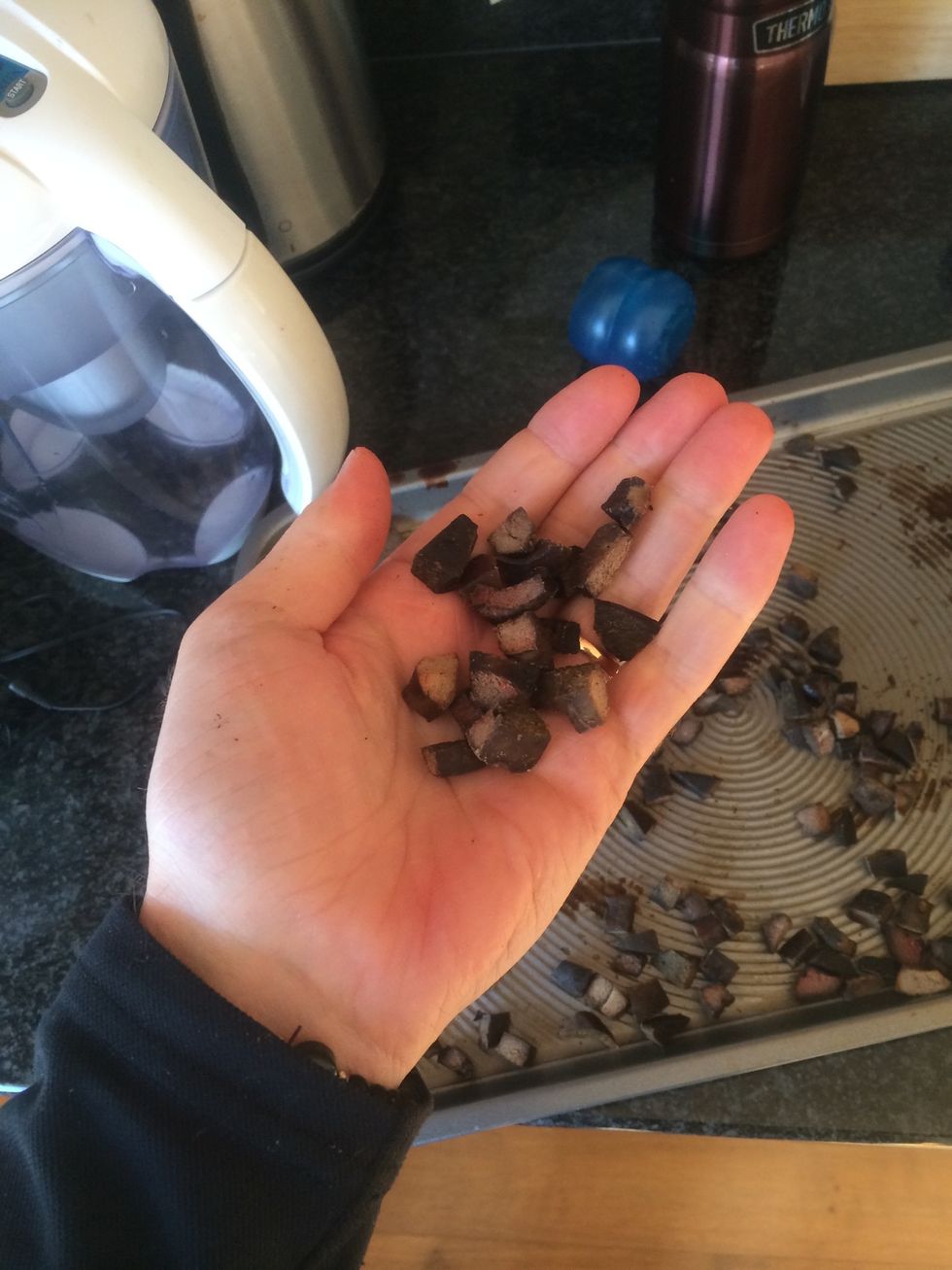 Finally cut it into the size treats you need for your dog. Store spares in freezer for when you need them.
Train your happy dog:-)