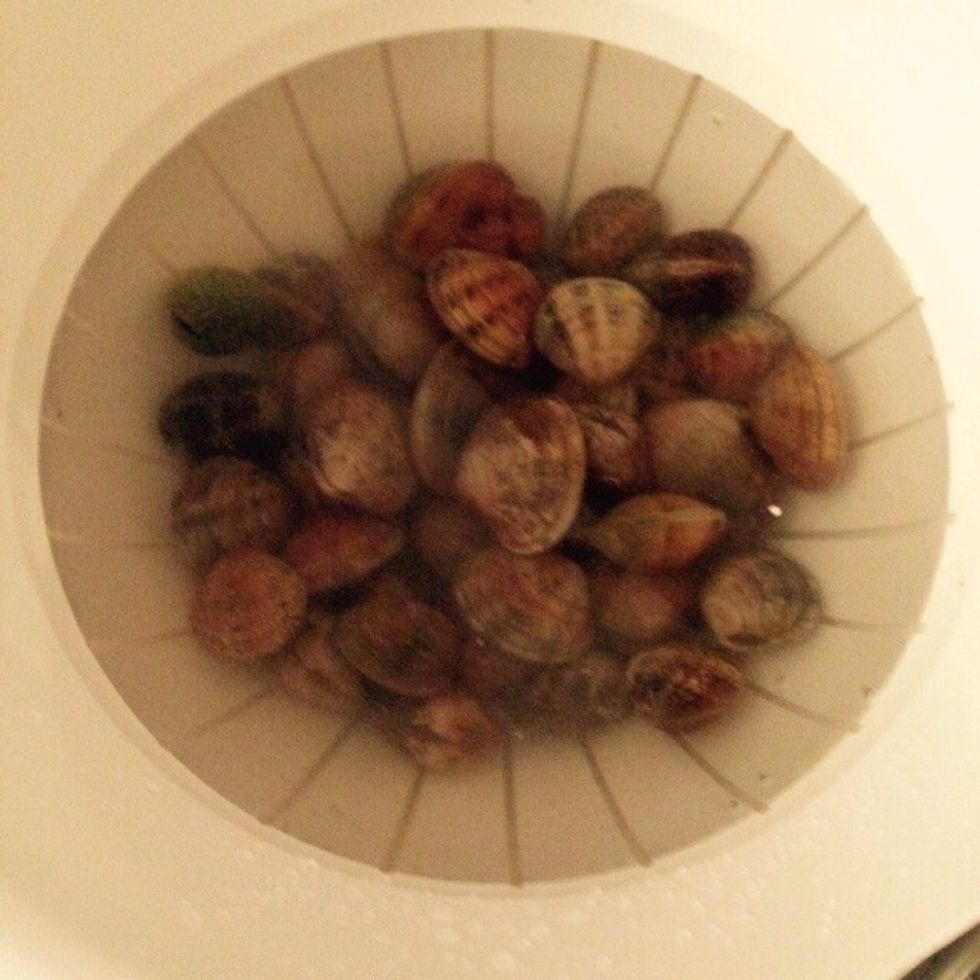 Soak the clams in salted cold water for 30min, this should help removing the sand they might have. Rinse a couple of times, remove any floating pr cracked ones, that means they are not fresh (dead)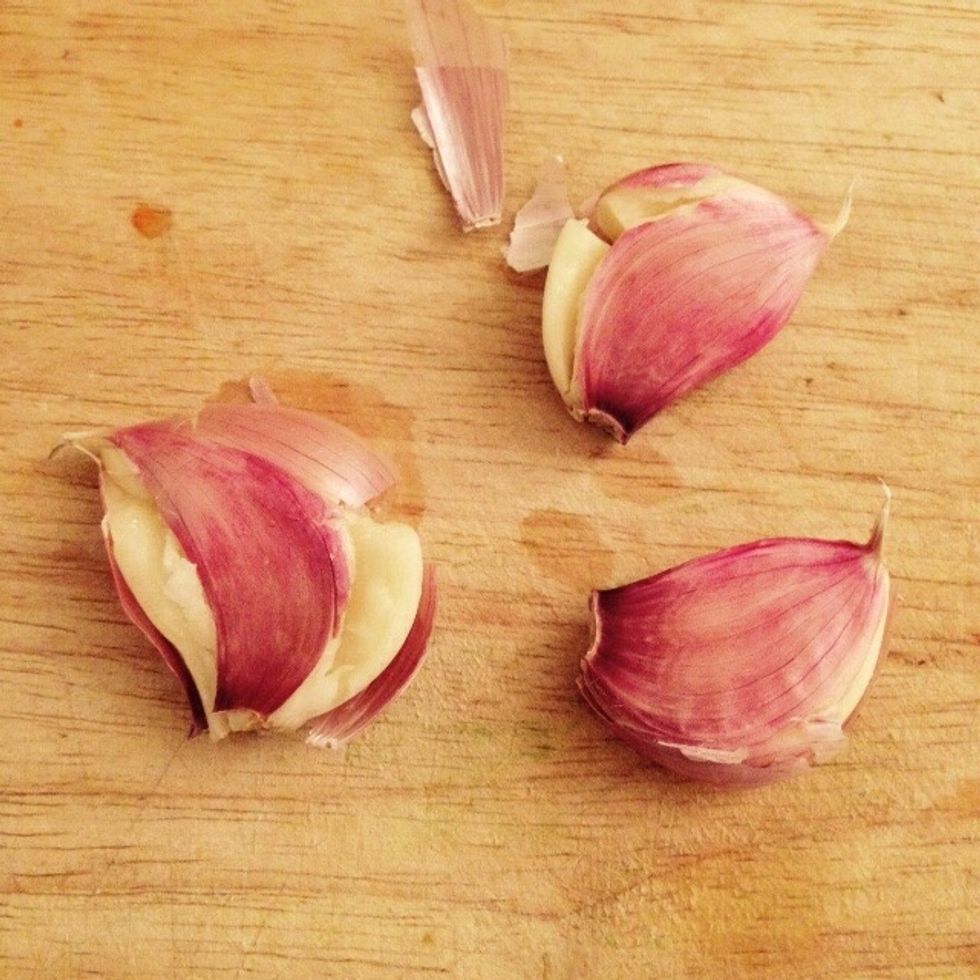 Crack the garlic cloves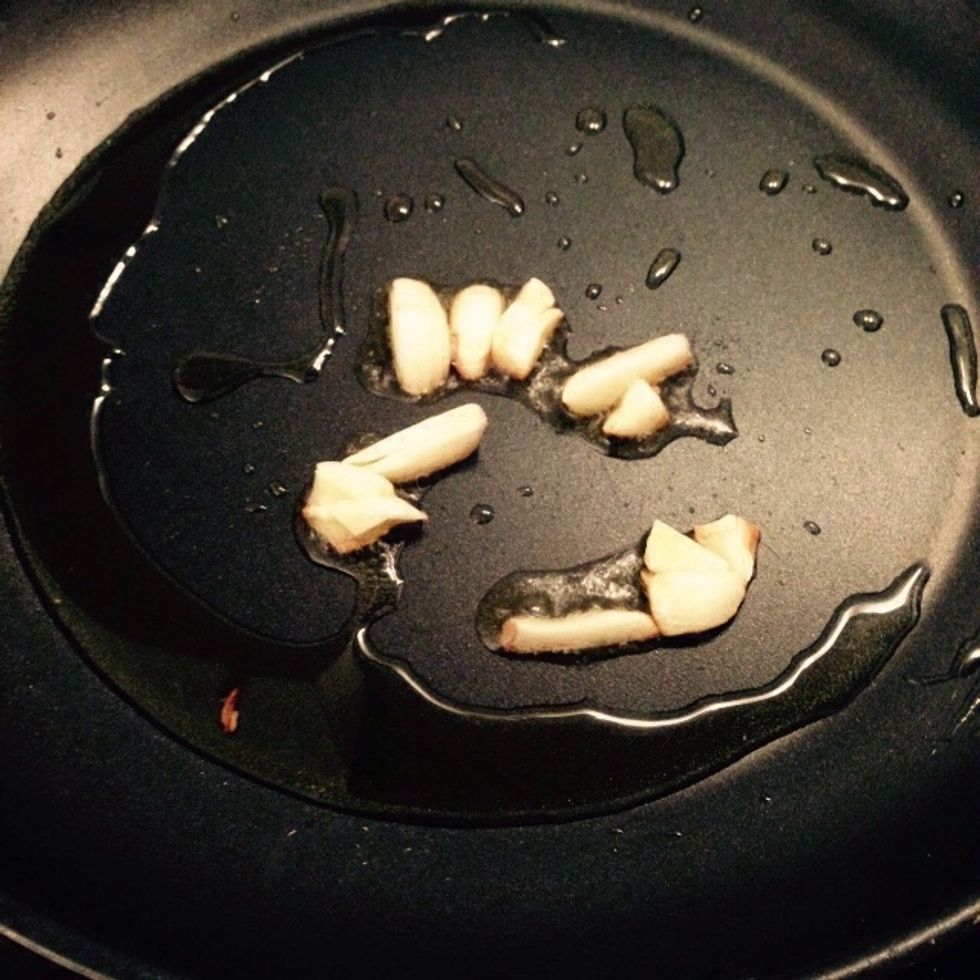 Add it to a large pan with some olive oil
Rinse the parsley and pick the leaves only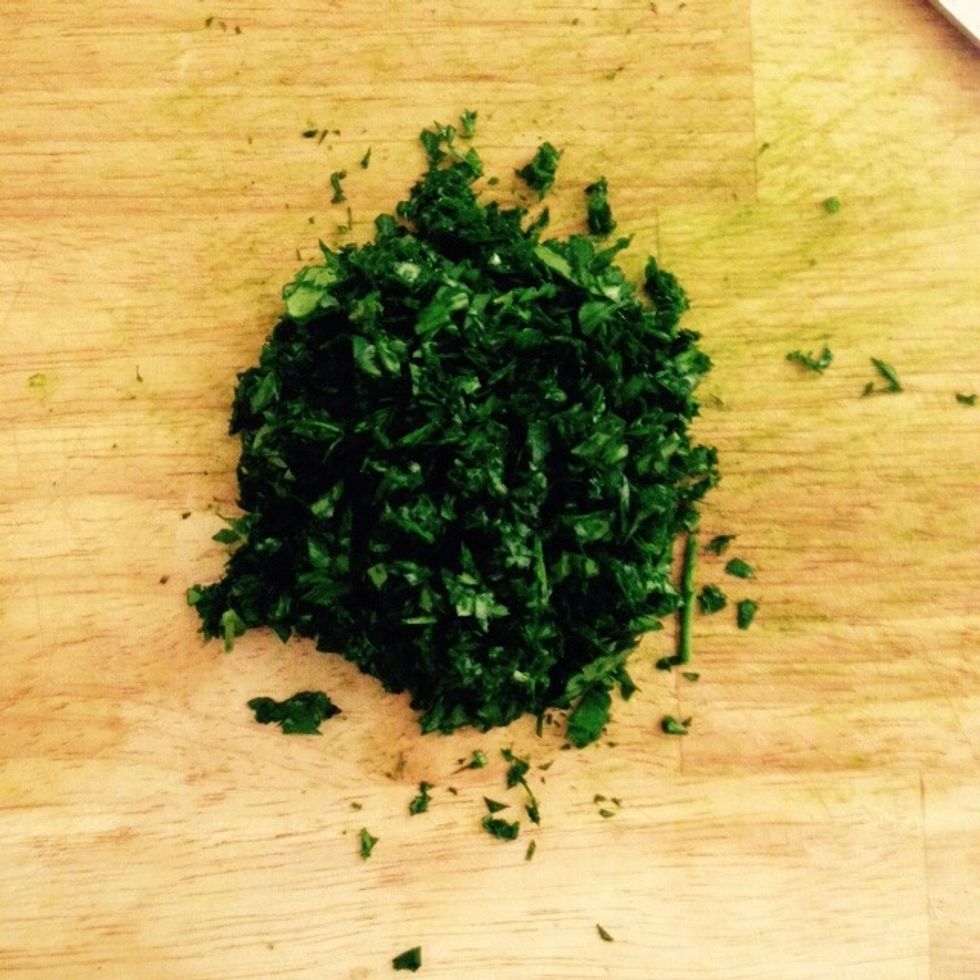 Chop the whole thing finely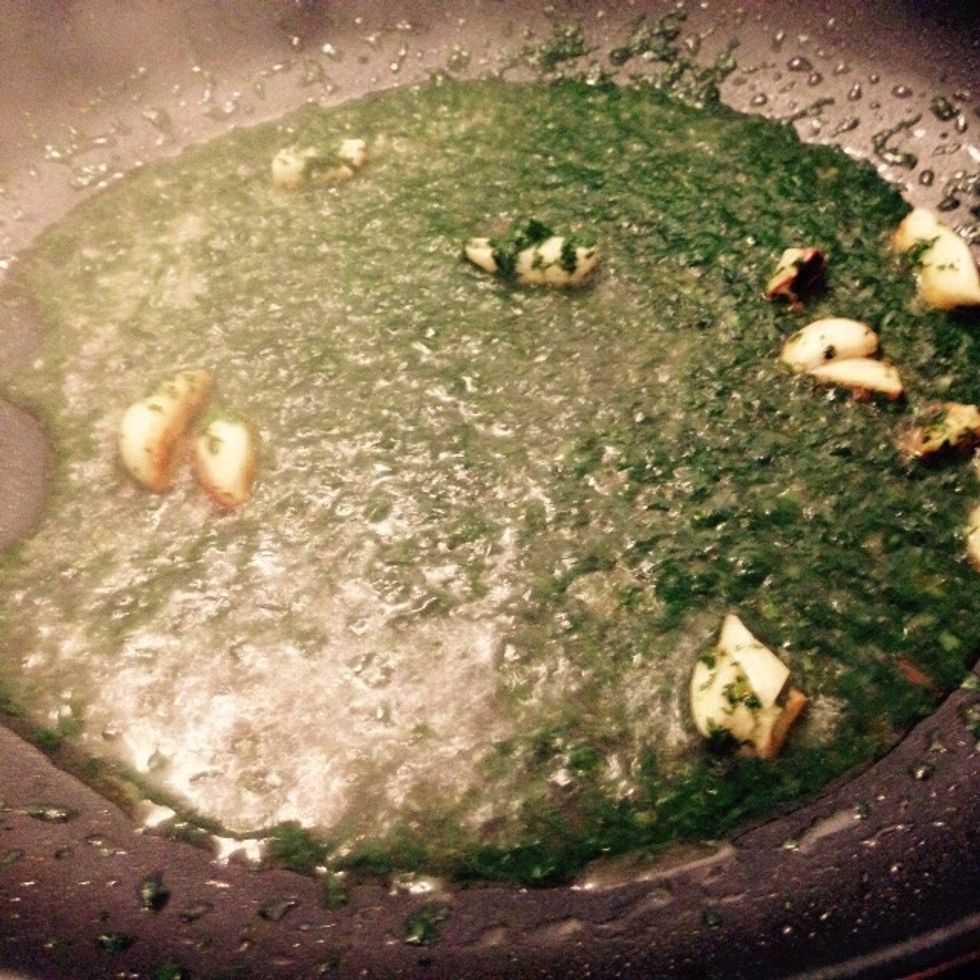 Add it to the pan, together with some water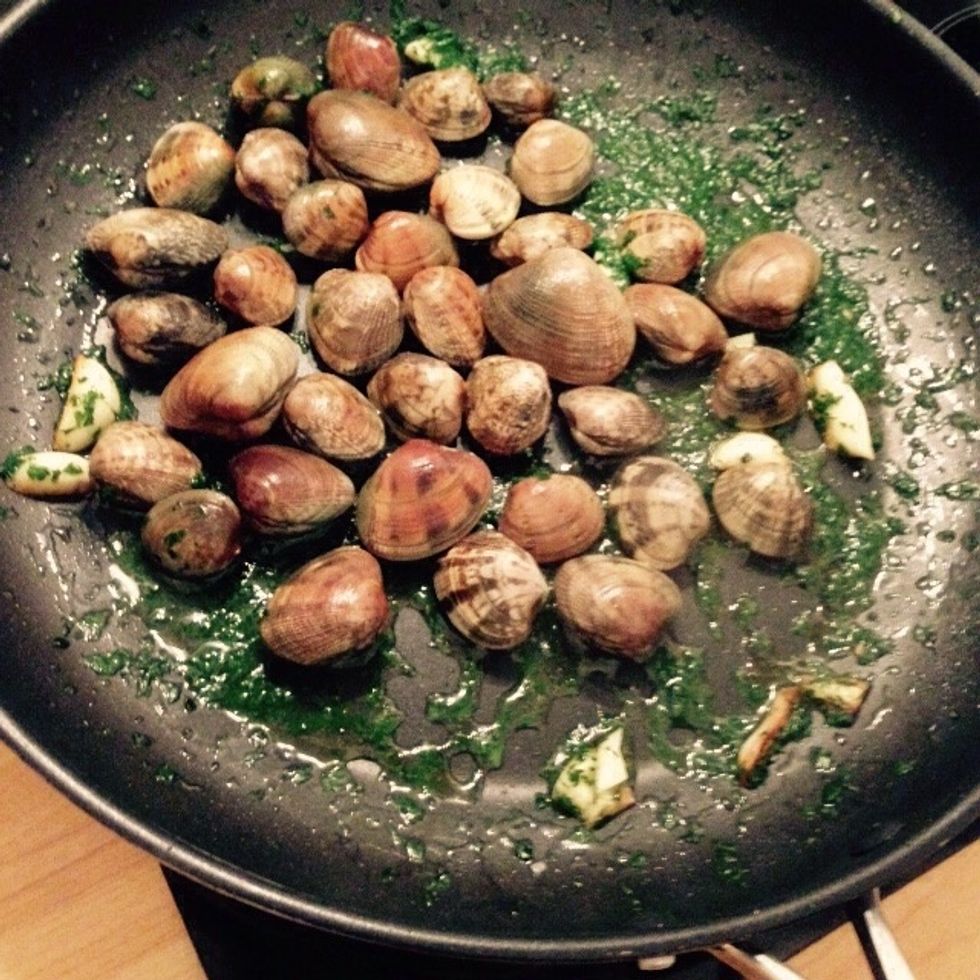 After a couple of minuter add the clams and set the heat on low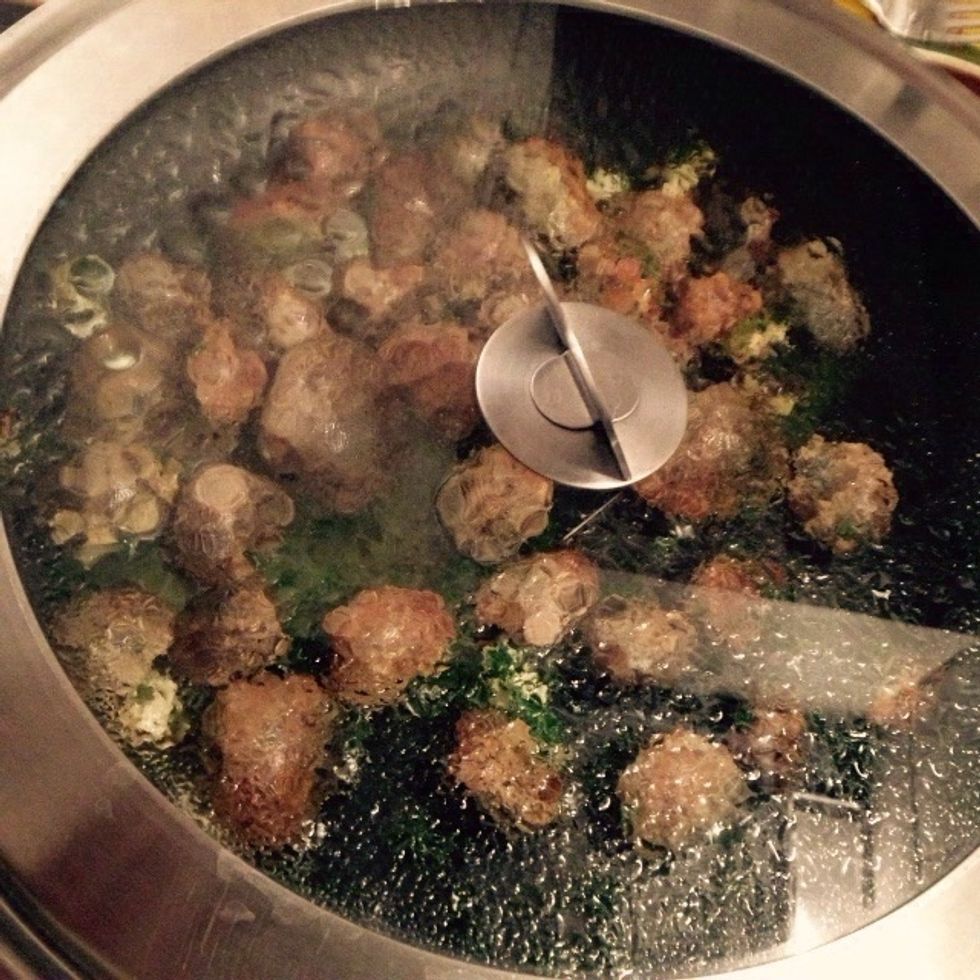 Cover with a lid and wait until all the clams are open, this means they will be cooked. If some of them are not open it means they were dead to begin with, you can throw them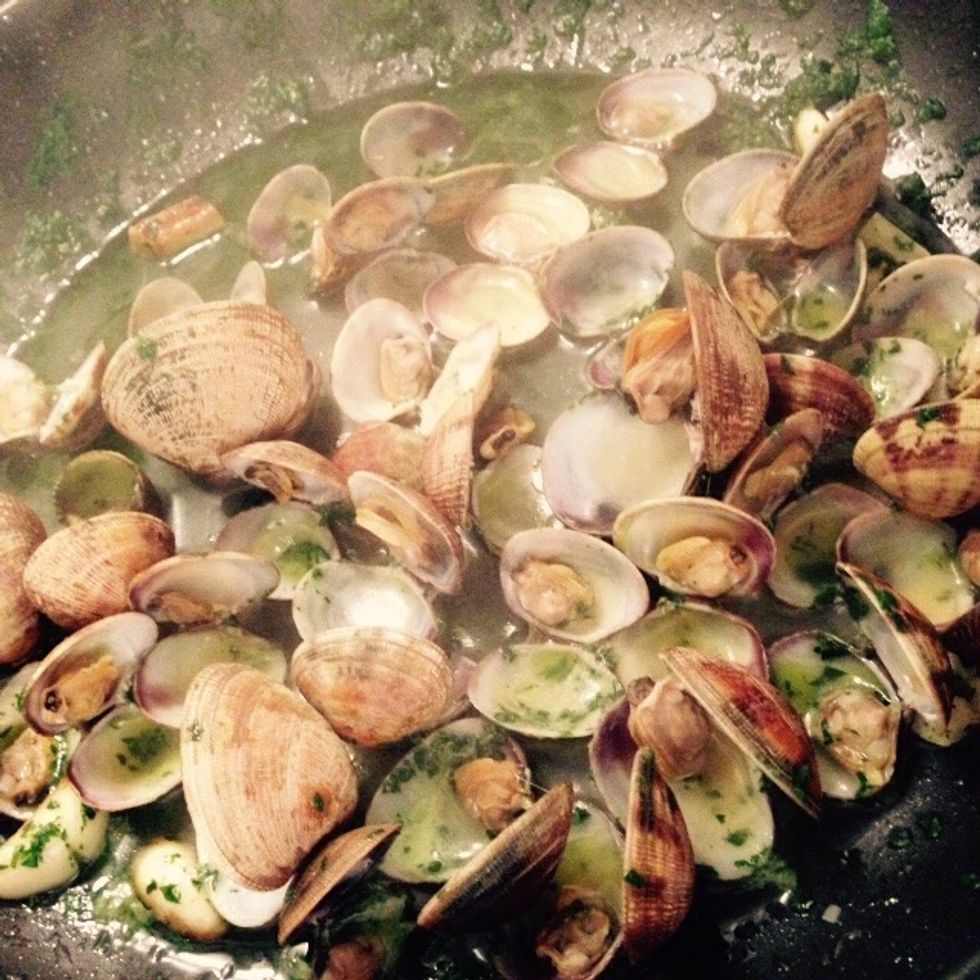 There they are, with all of their tasty juice. Turn up the heat and cook for other 4-5min, but don't dry them out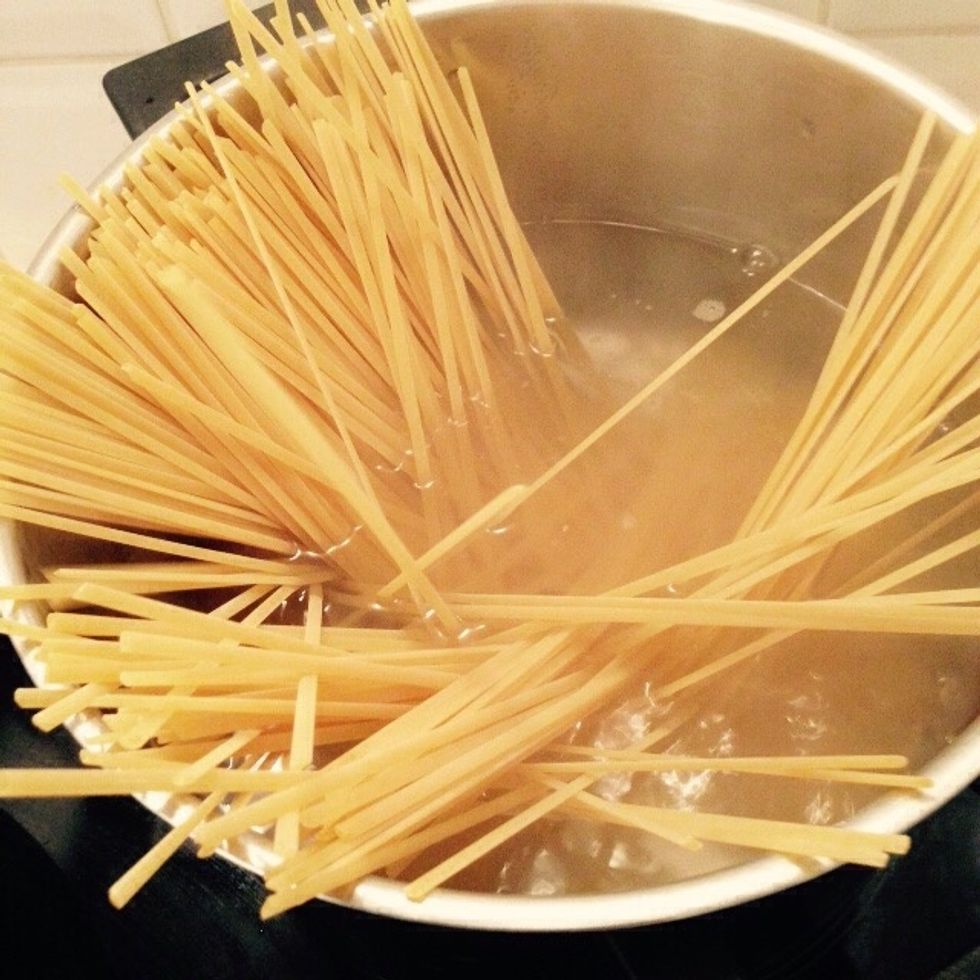 You can cook the pasta in the meantime.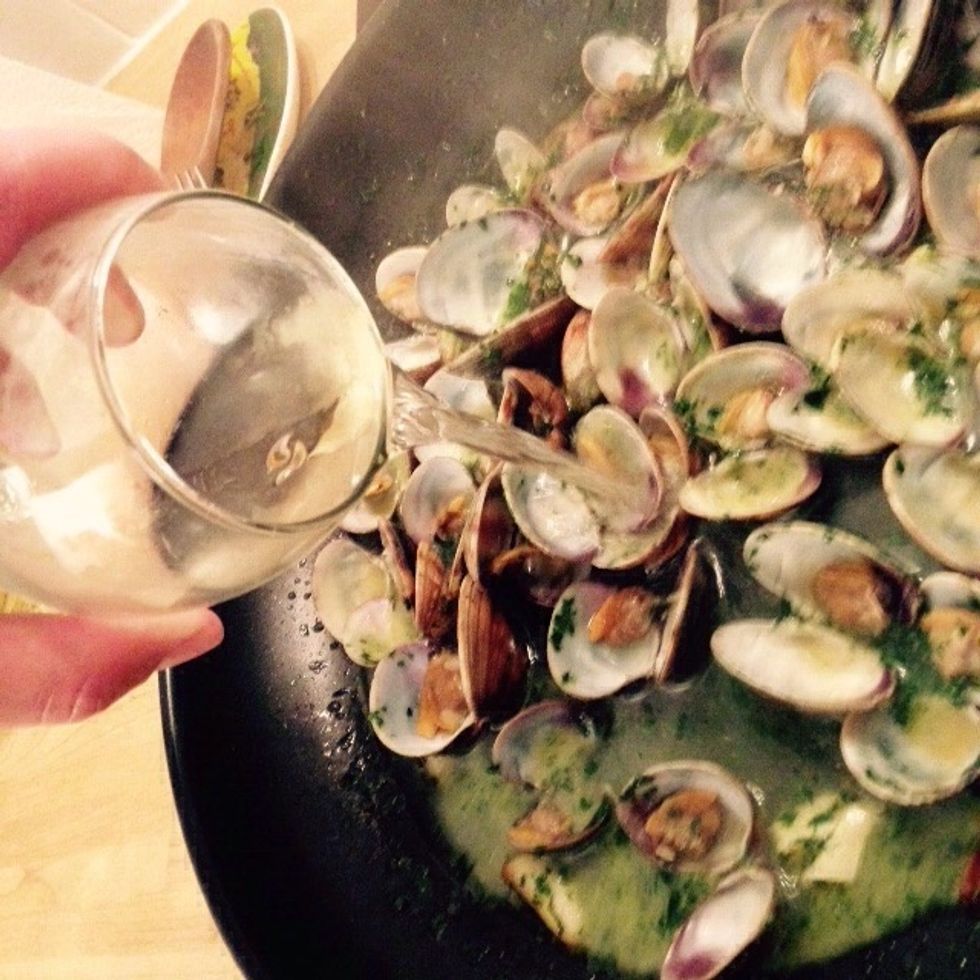 Pour the wine into the clams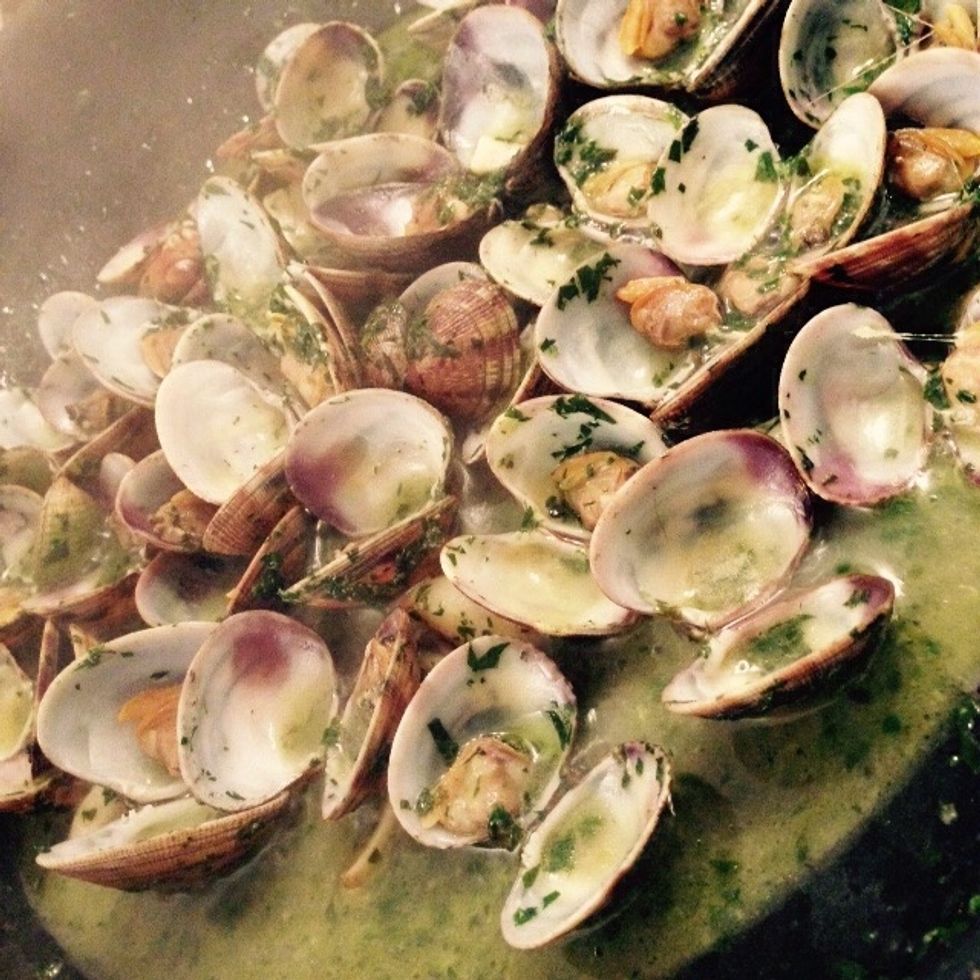 Simmer for another 5 min on low heat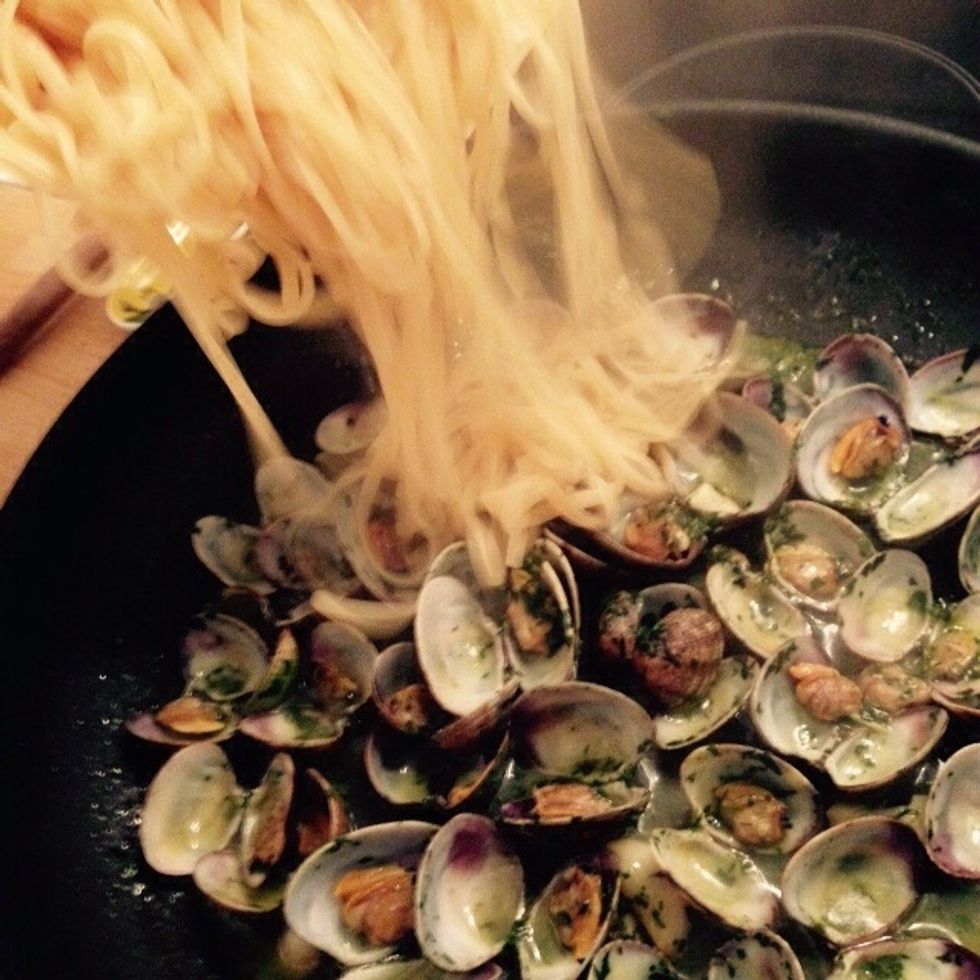 Drain the pasta and pour it in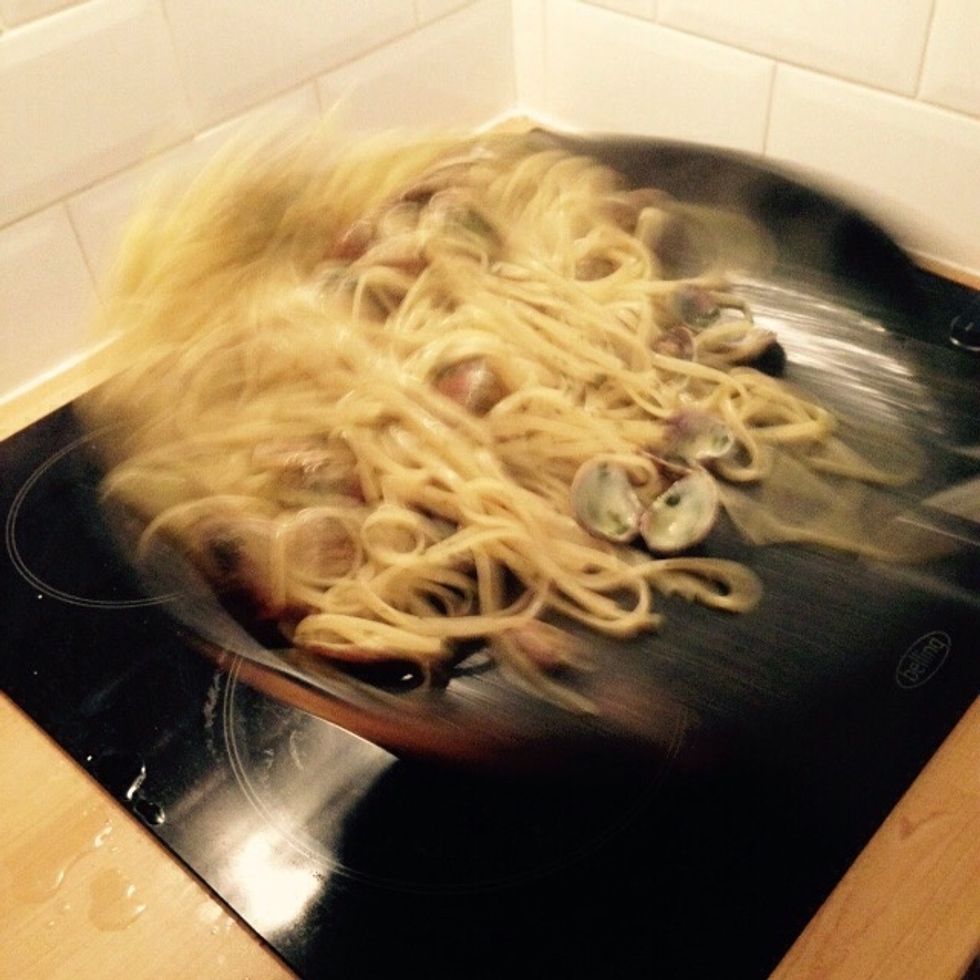 Add some fresh olive oil and sauté the whole thing to mix sauce and pasta evenly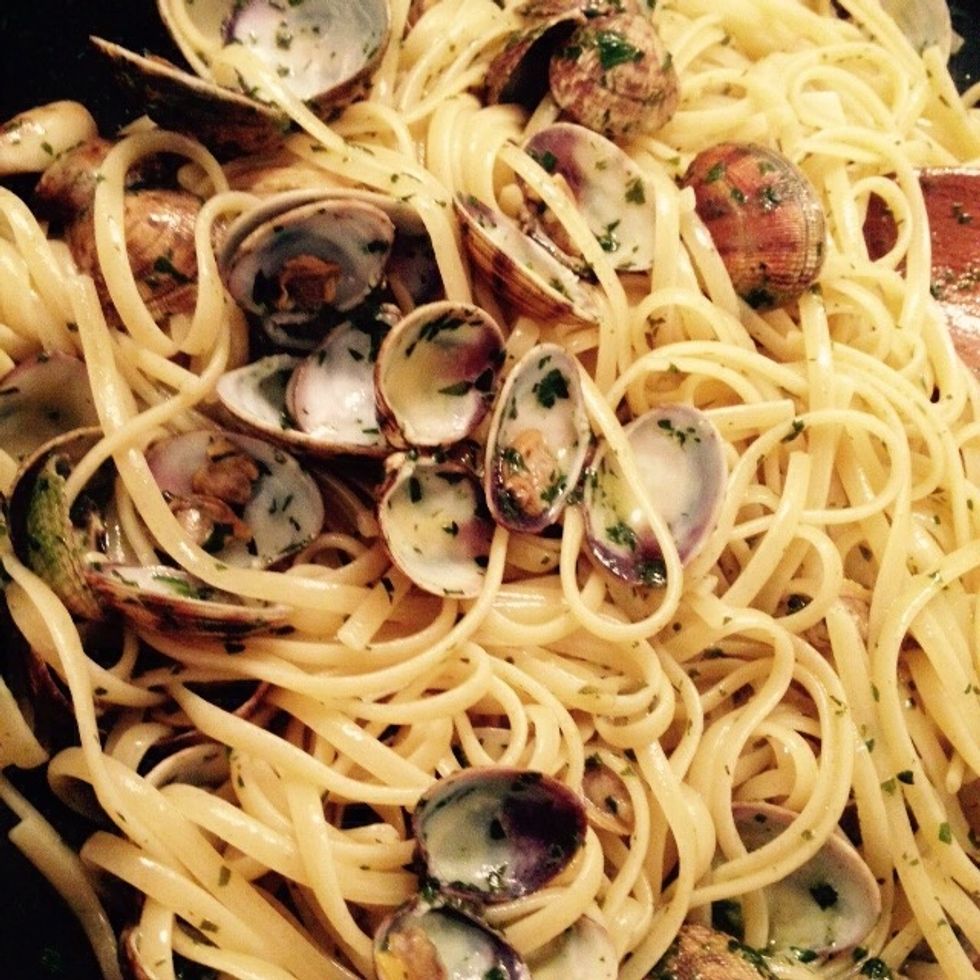 That's the stuff!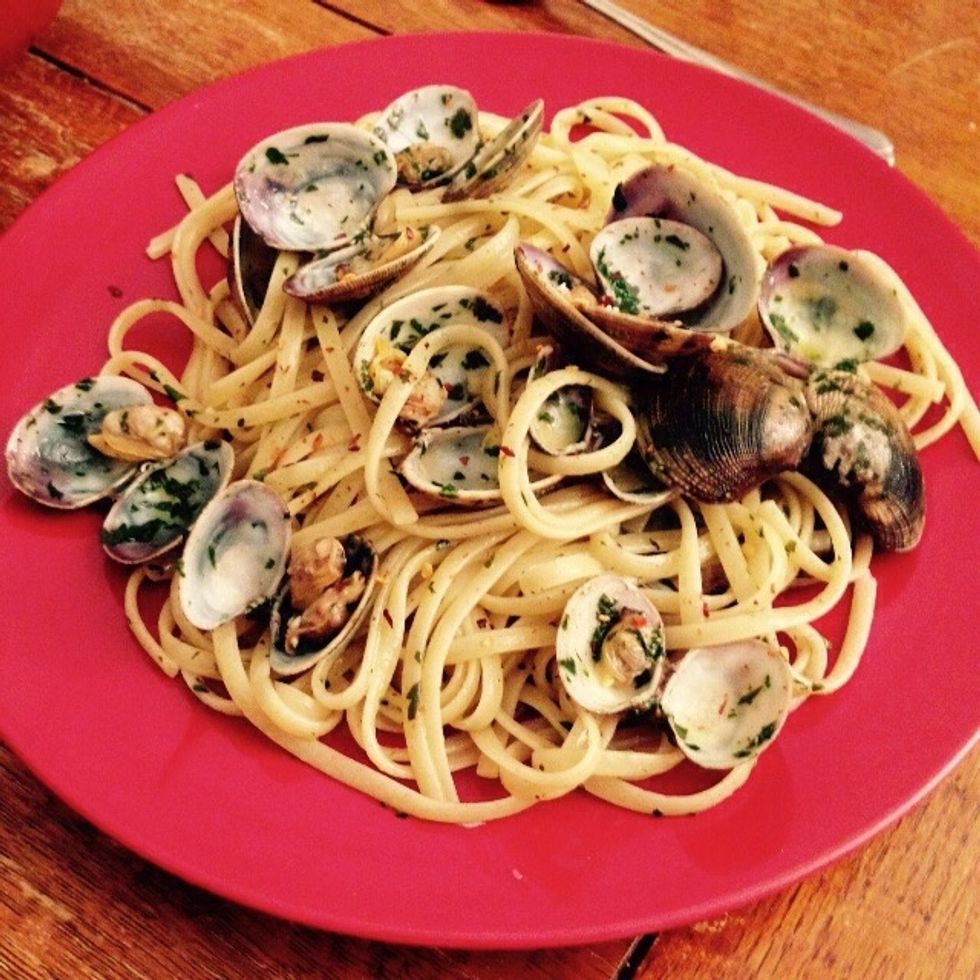 Crack some dry chili on top if you like it. Enjoy!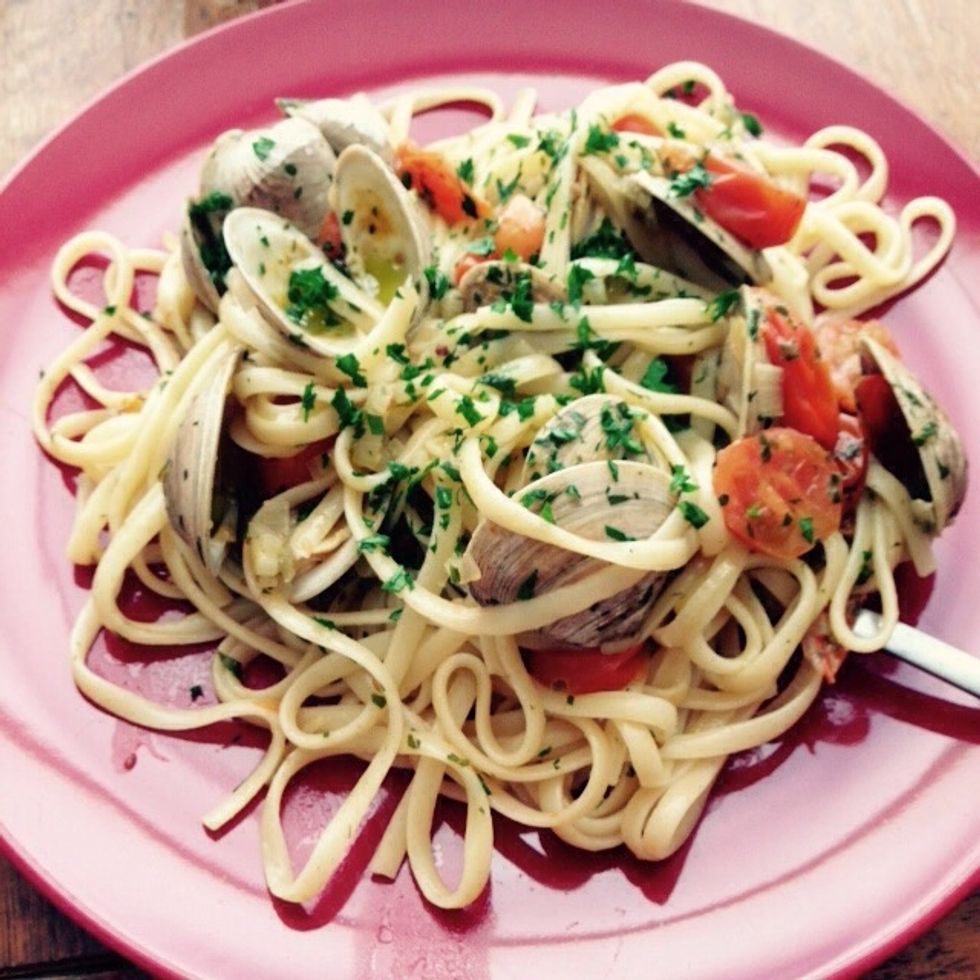 Edit: if you want to add a little more color, you can add a shallot to the garlic in the soffritto, and the toss in halved cherry tomatoes as soon as the clams start opening. Enjoy!
250.0g Linguine
600.0g Fresh Clams
3.0 Garlic cloves
1.0bnch Parsley
200.0ml White wine (dry)
Olive oil
Cracked chili
Gioele Nunziatini
Italian born and raised, I moved abroad to pursue a career in engineering. Cooking is what brings me back to my origins, to the flavors of my parents' farm.