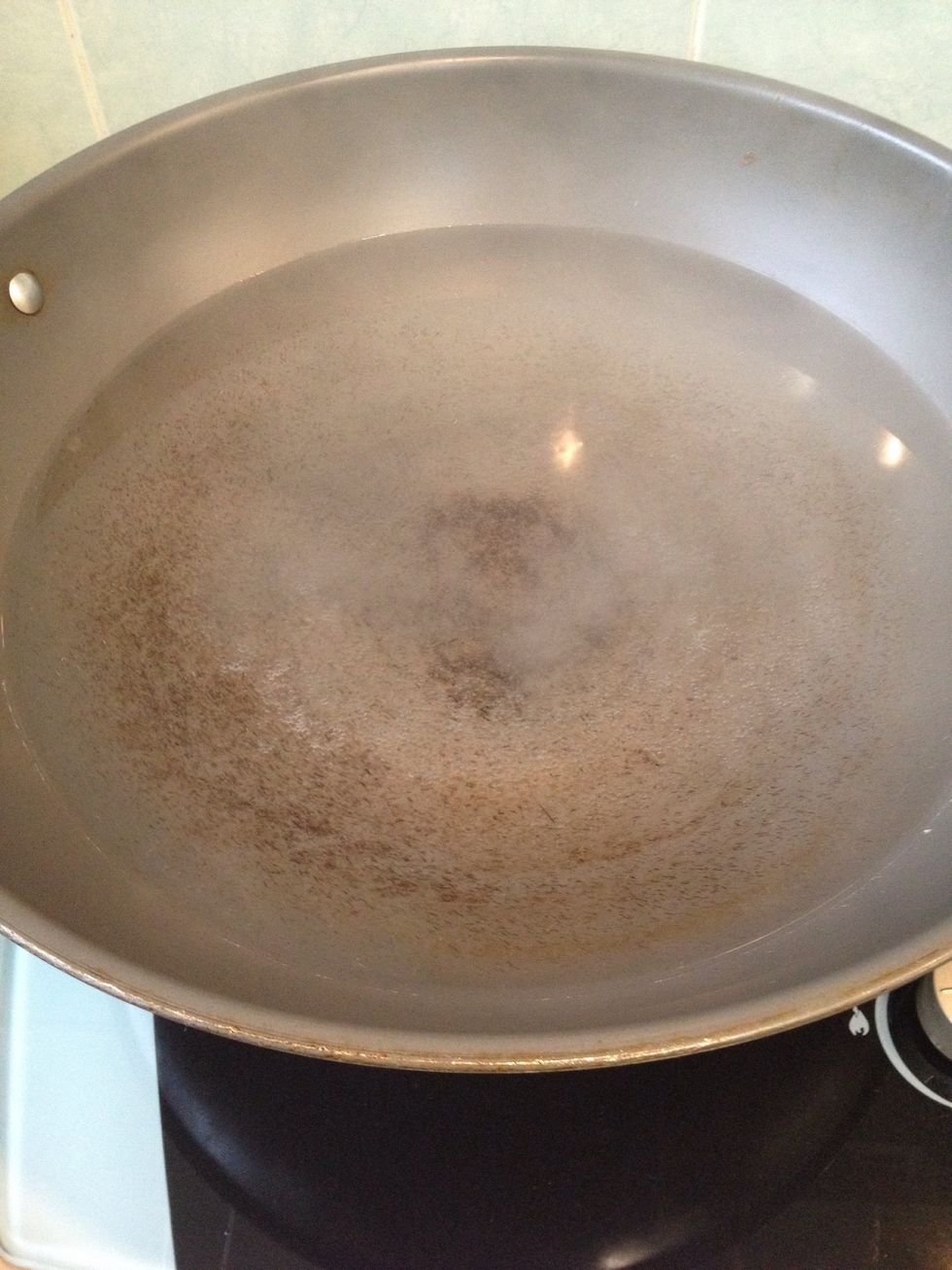 Bring a pot of water to boil and add in a hefty amount of salt.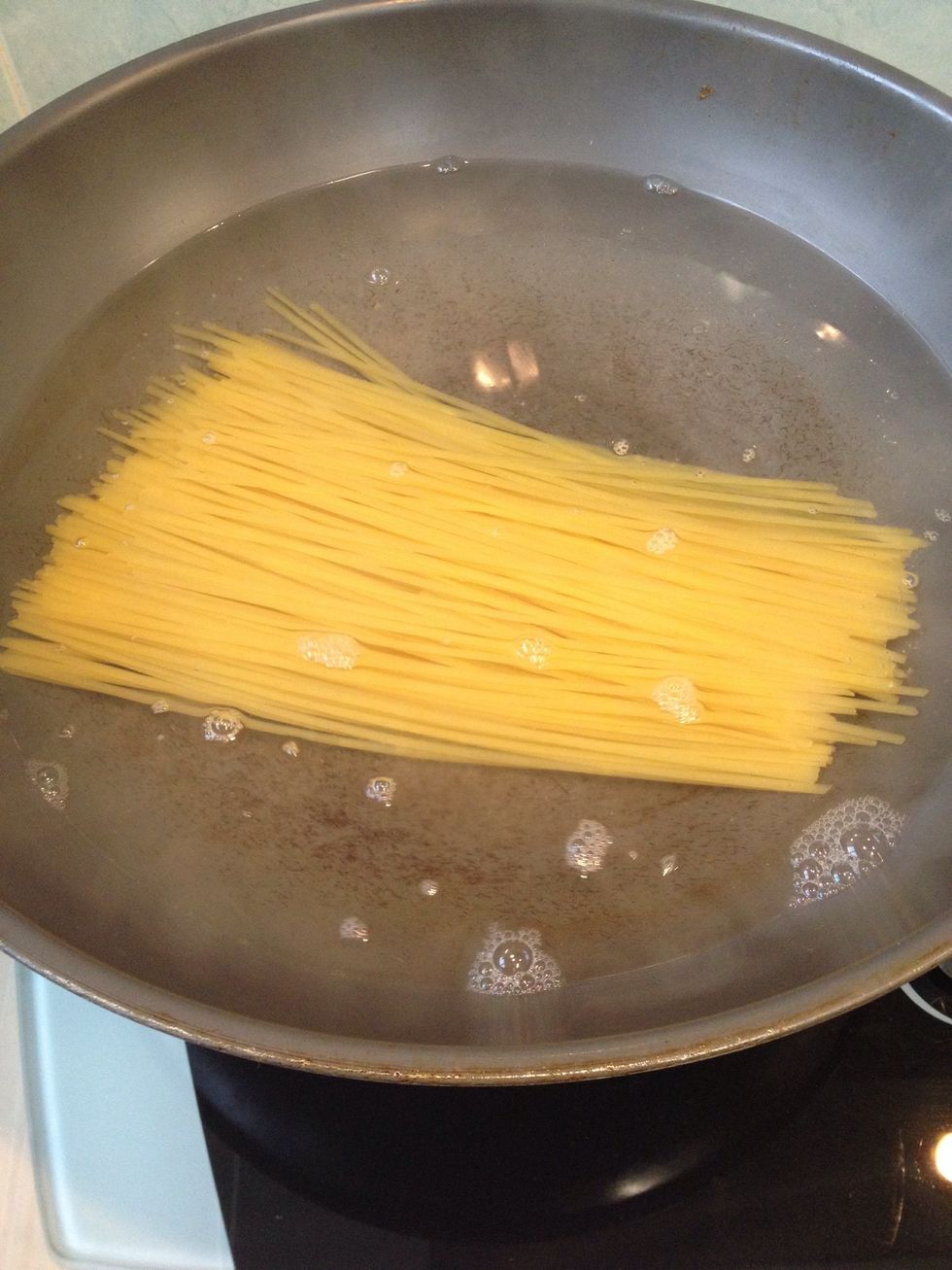 Cooked the pasta till al-dente and set aside. I used linguine here. You can use any pasta you like.
Prepare your vegetable. I sliced my ingredients here. You can prepare it anyway you like.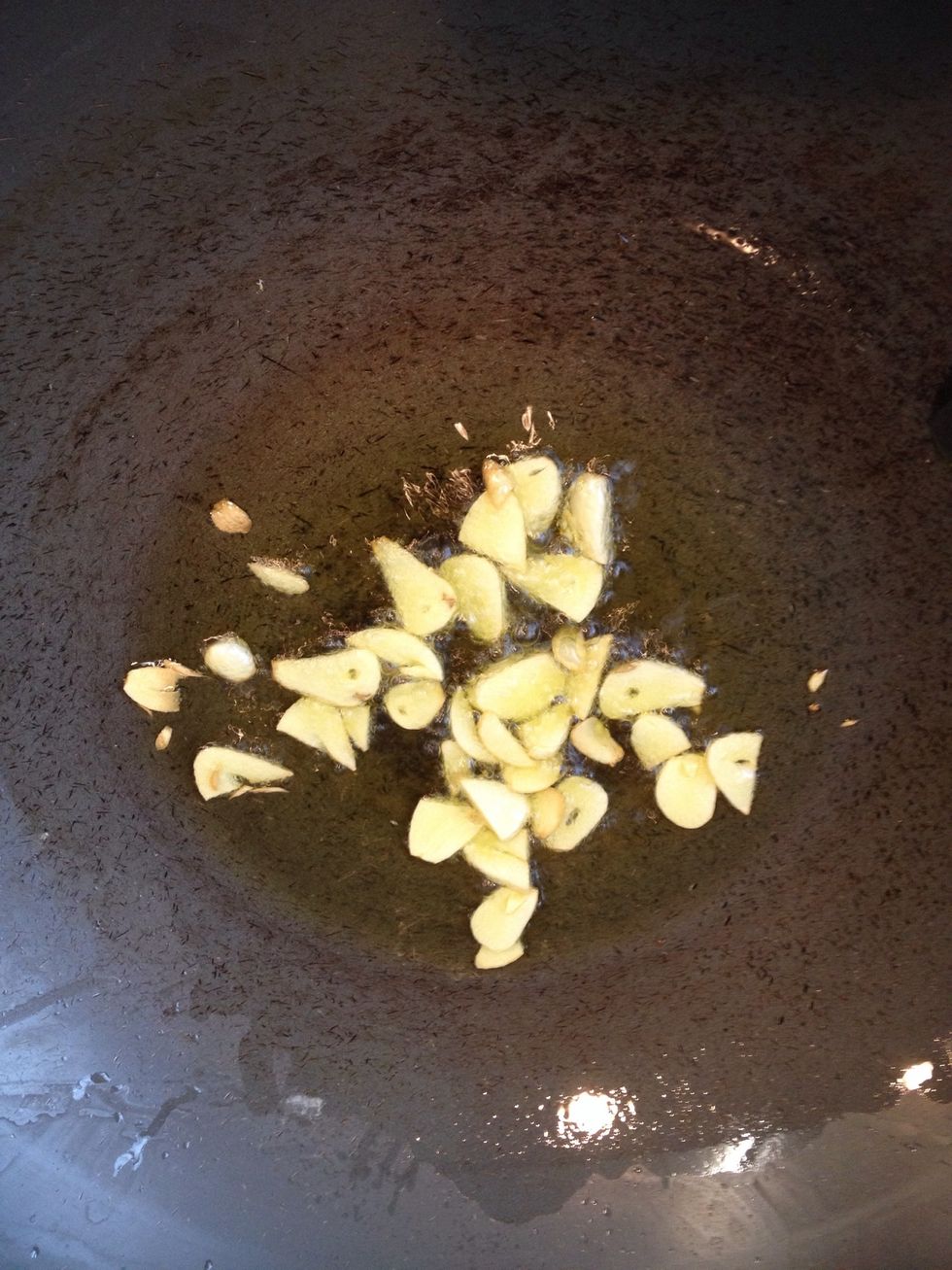 Heat the pan with olive oil and lightly fry the garlic until slightly browned.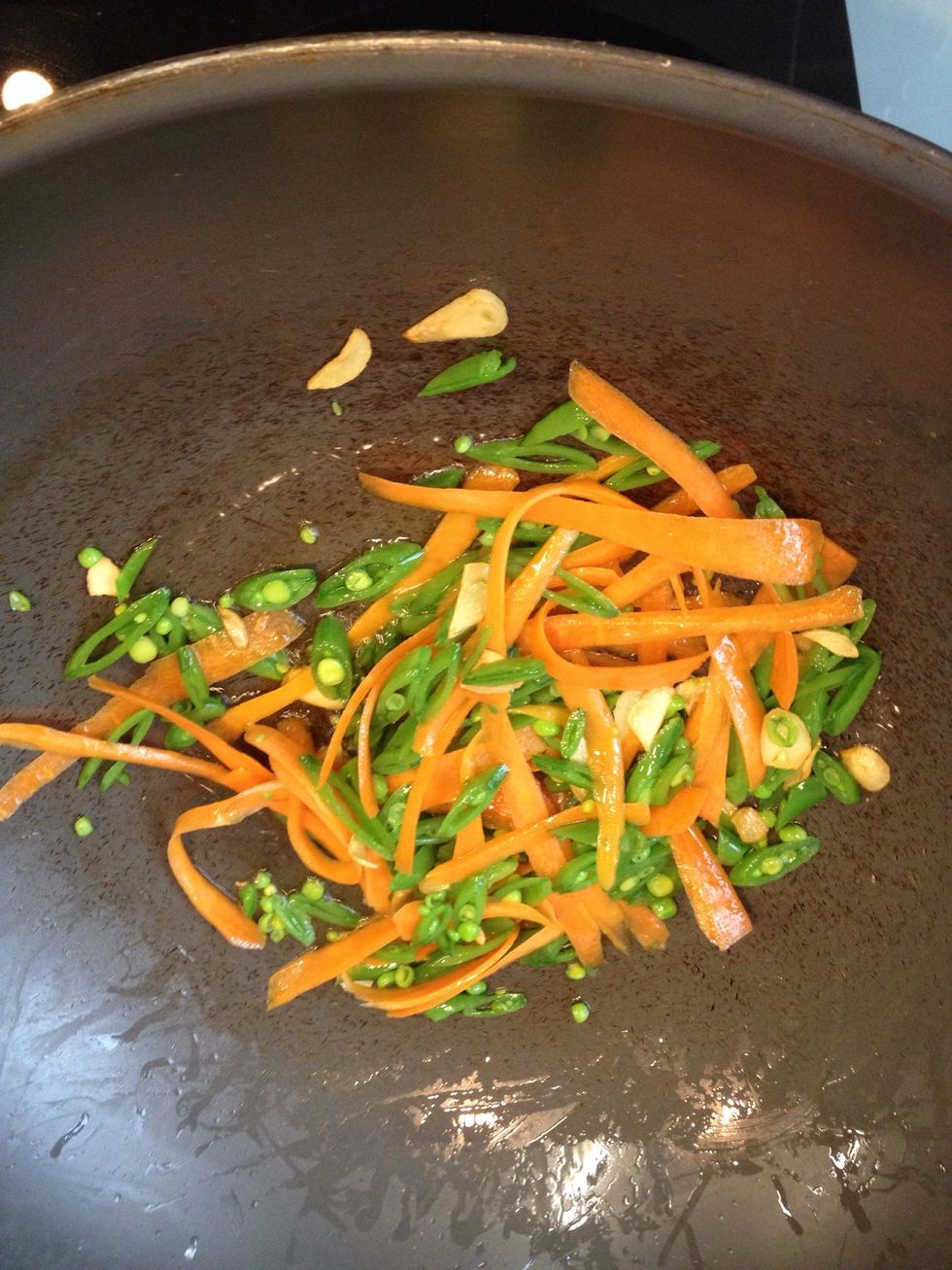 Add in the rest if the vegetable and continue frying.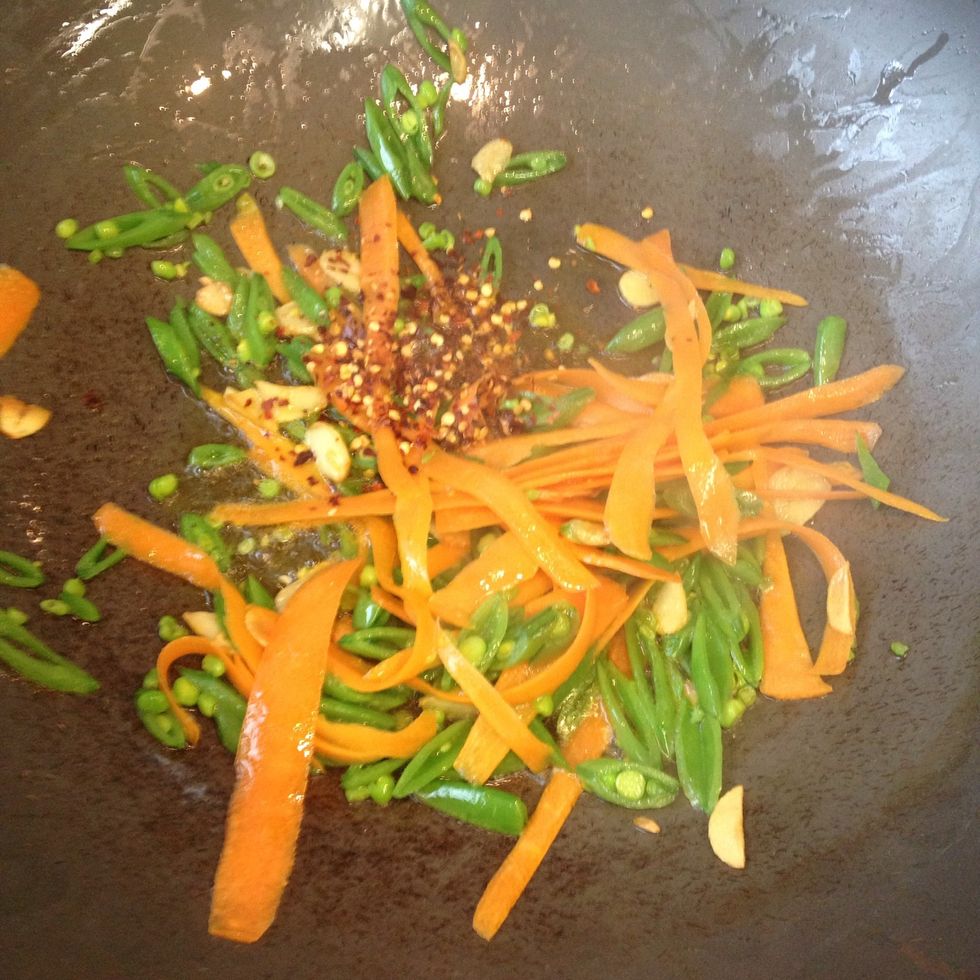 Once all the vege are tender, add in the chilli flakes, salt & pepper. You may add in more chilli flakes if you like it to be spicier.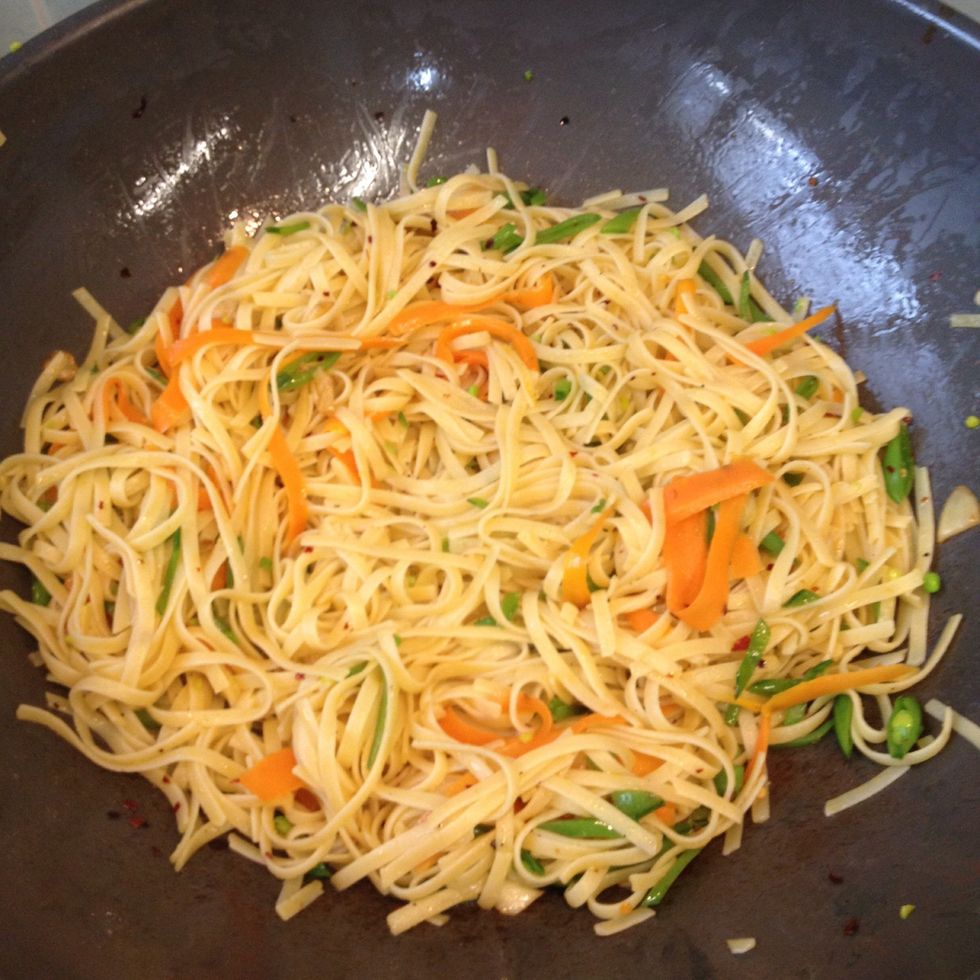 Lastly, toss in the cooked pasta and taste. You may need to add more salt or pepper at this point. Just taste it first before adding.
And here you go.. Simple aglio olio ready just in a couple of minutes.. You can use any vegetable you desire, you can even add in some bacon bits. Basically just use what you have in the fridge :)
1.0 Stick of carrot
1.0 Packet of snow peas
3.0 Cloves of garlic
Chilli flakes
5.0Tbsp Olive oil
Salt & Pepper to taste
1.0Tbsp Packet of Pasta