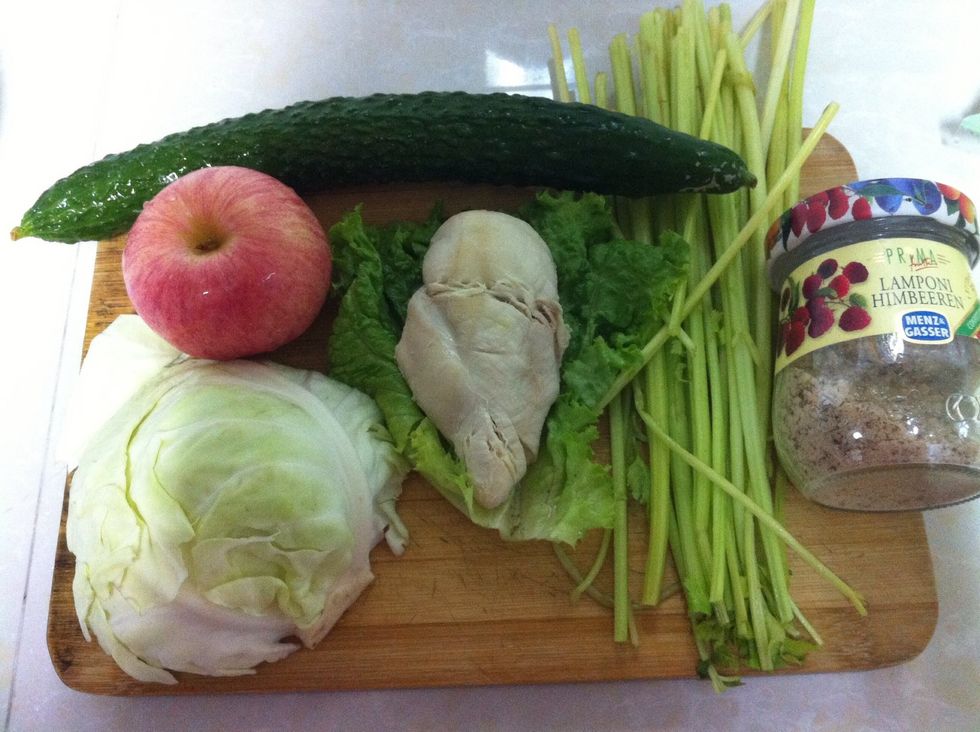 Ingridients. I don't mention the quantity as it's up to you how much spices you want to add.
Wash salad leaves and cut them.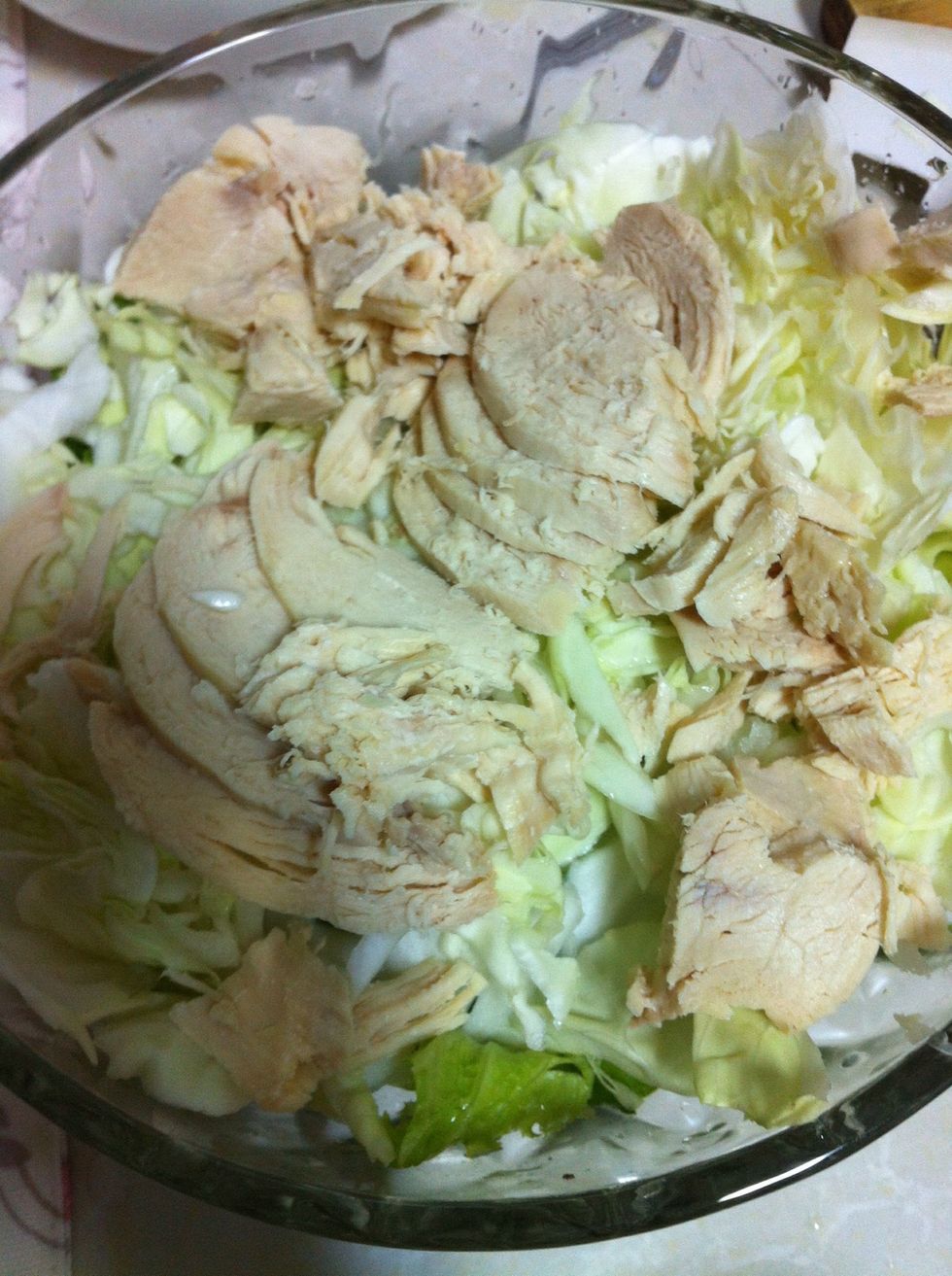 Cut cooked chicken breasts and cabbage, add to salad leaves.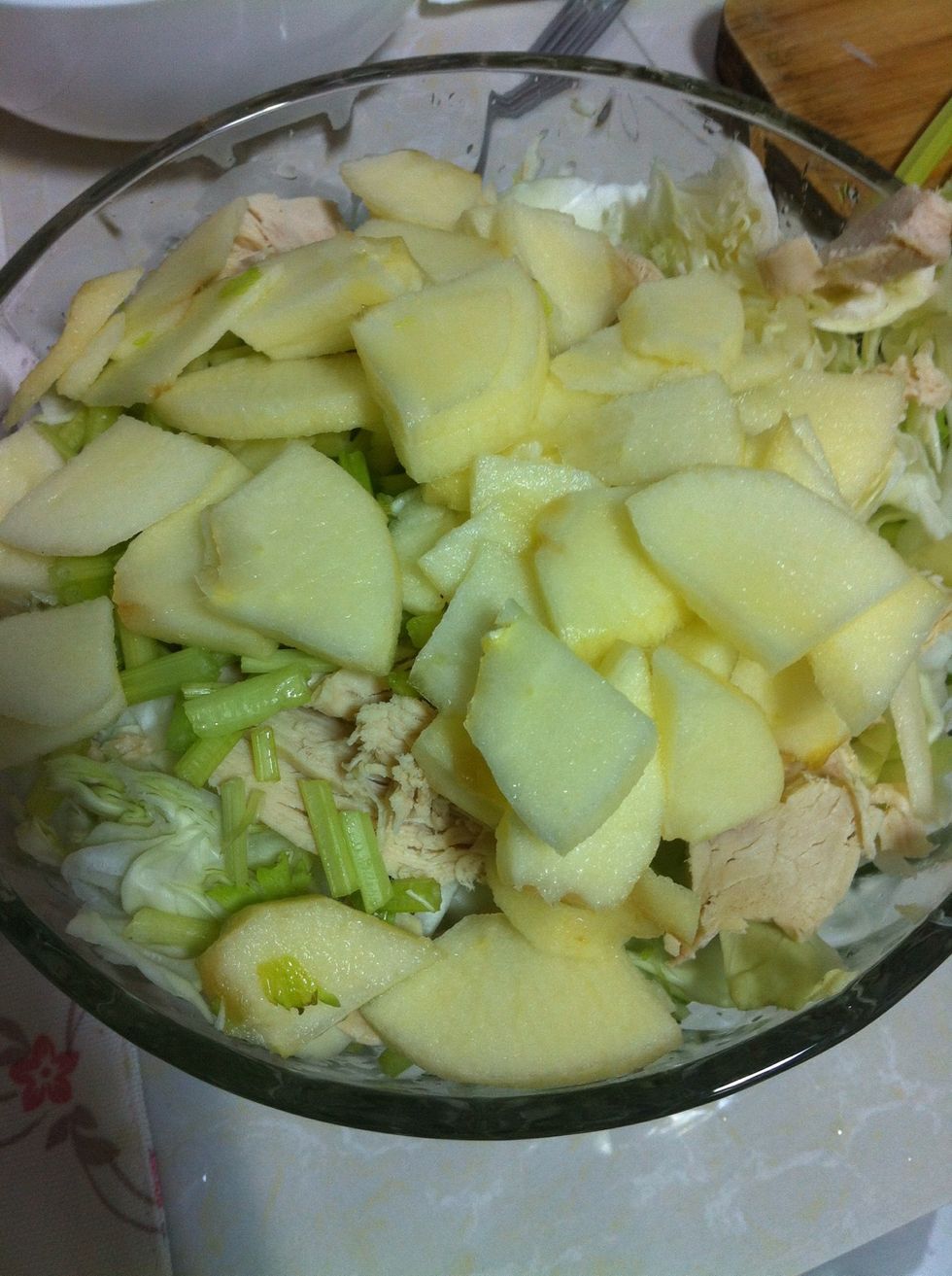 Add celery and apples. Sprinkle with lemon juice.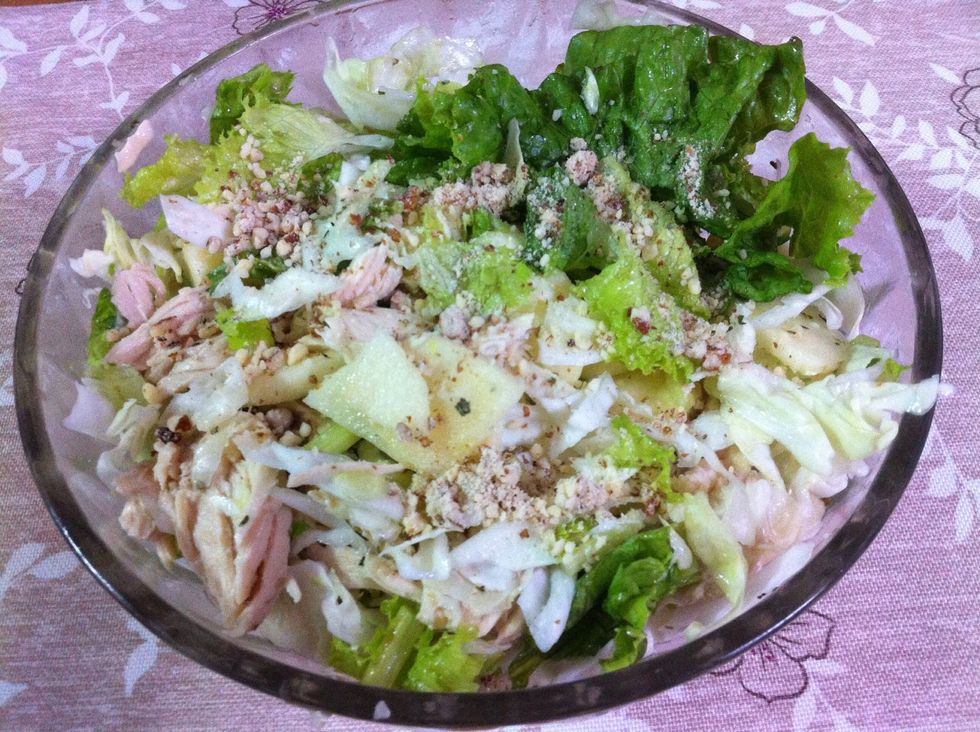 Season with salt, pepper, italian herbs, almonds. Add olive oil and lemon juice. I use apple vinegar. Mix all together.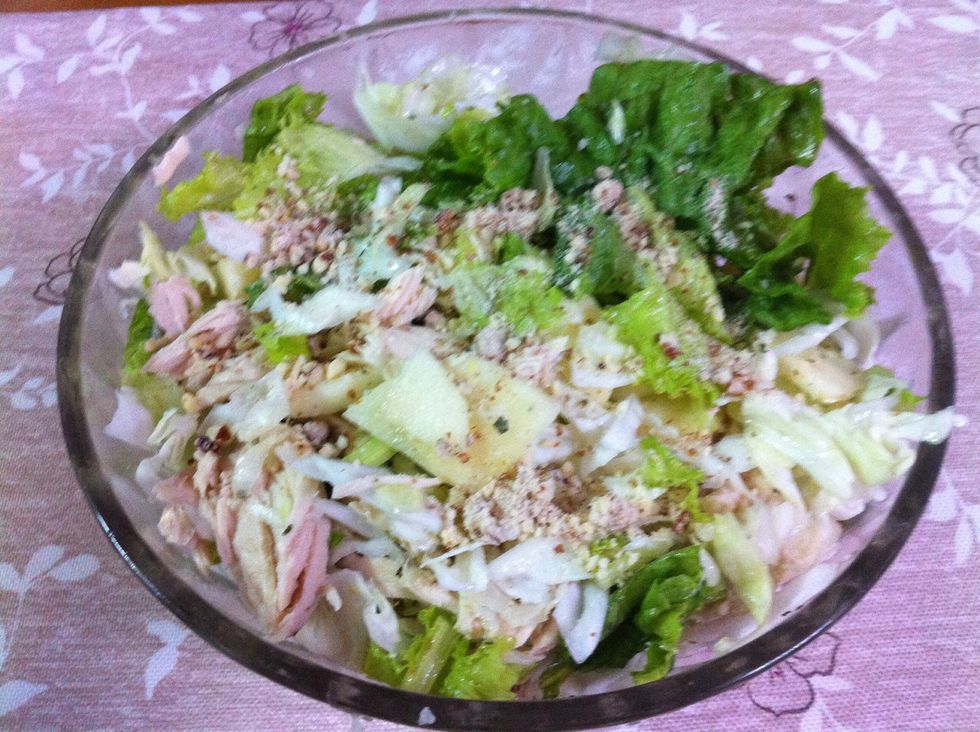 Now you can enjoy healthy and light salad! Bon appetit!
Cooked chicken breasts
Apple
Cabbage
Celery
Olive oil
Almonds or other nuts
Salt, papper, italian herbs
Cucumber