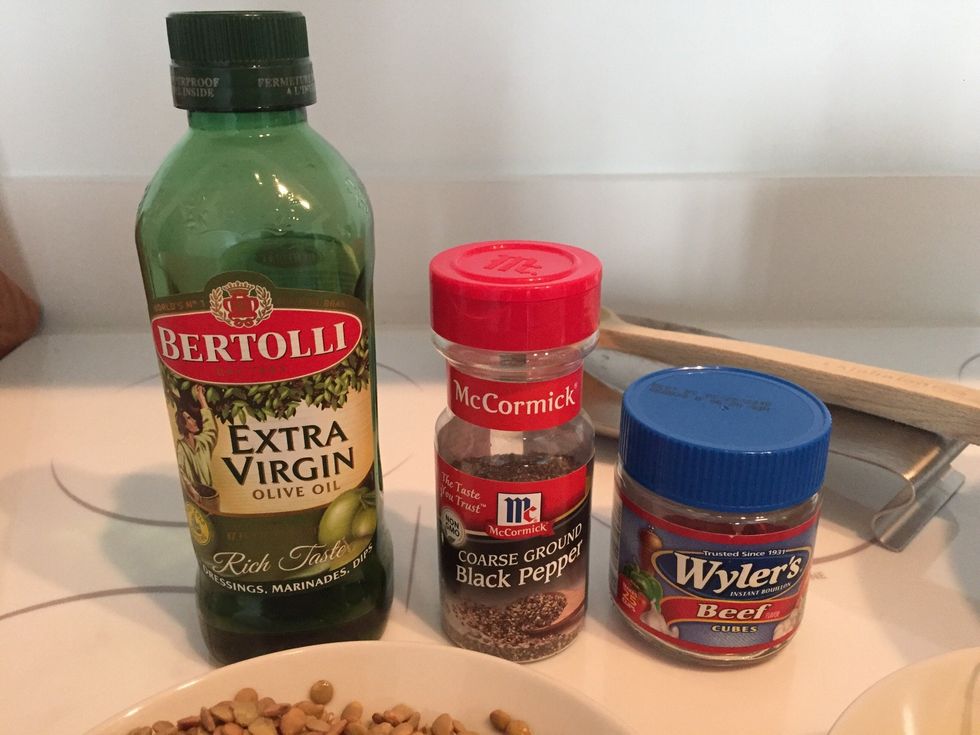 What I use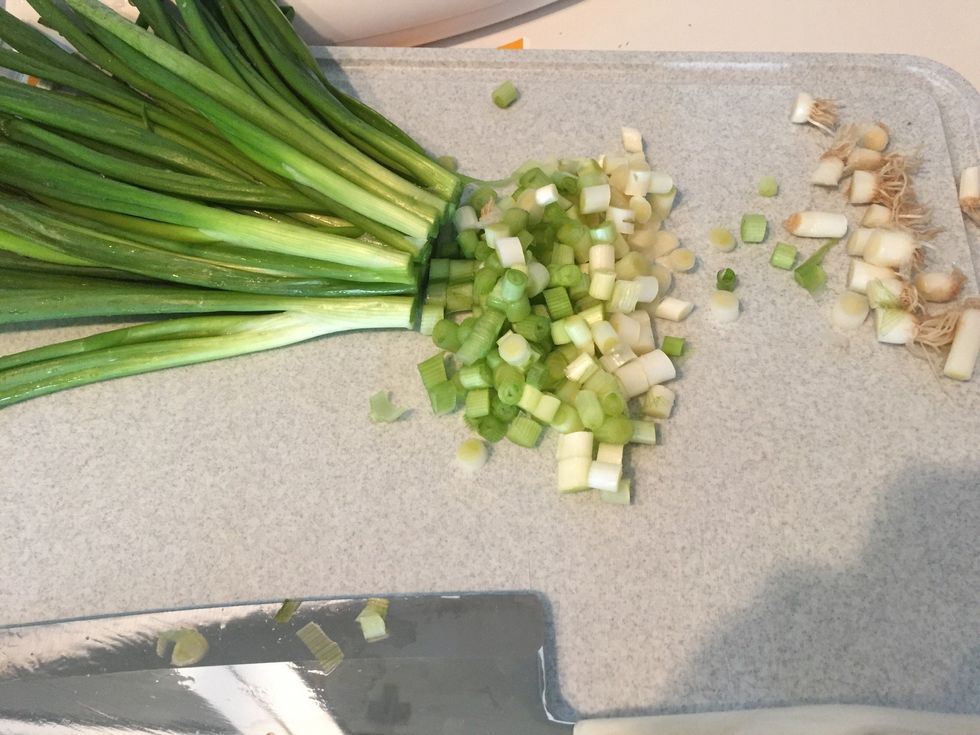 Chop green onions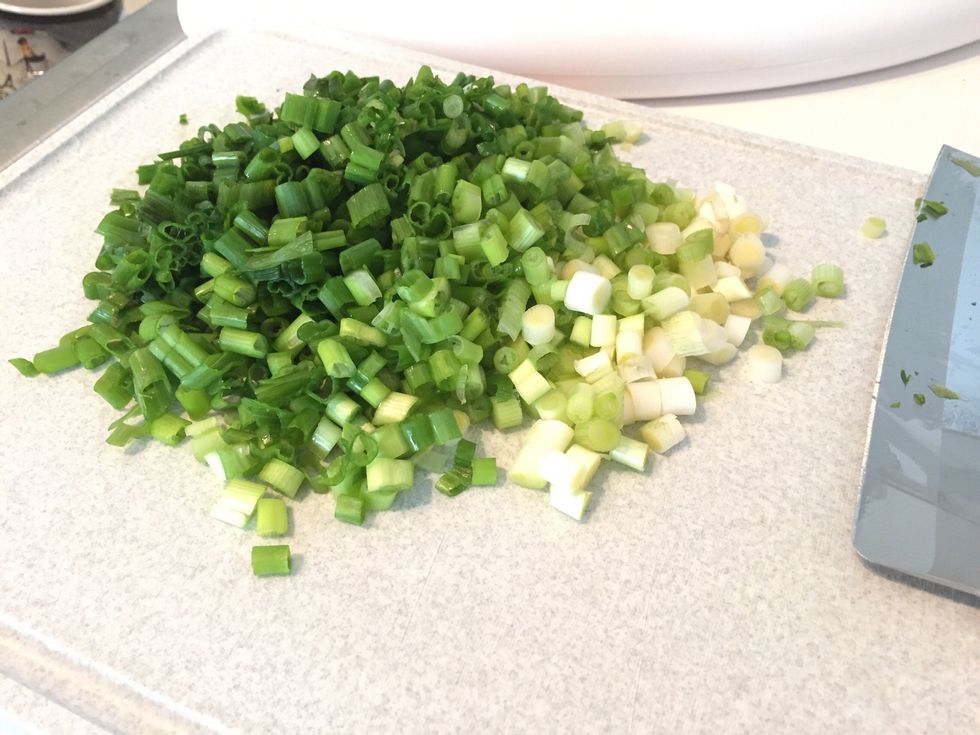 Done! Put in Bowl #1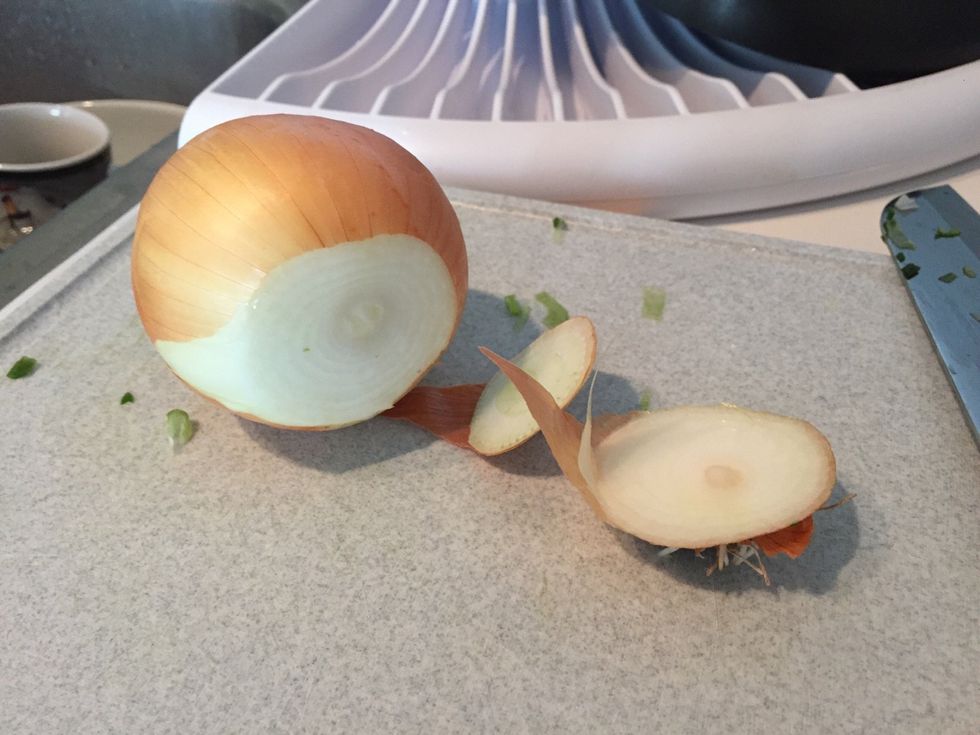 Chop the ends off the sweet onions
Peel off the exterior layer plus 1 extra layer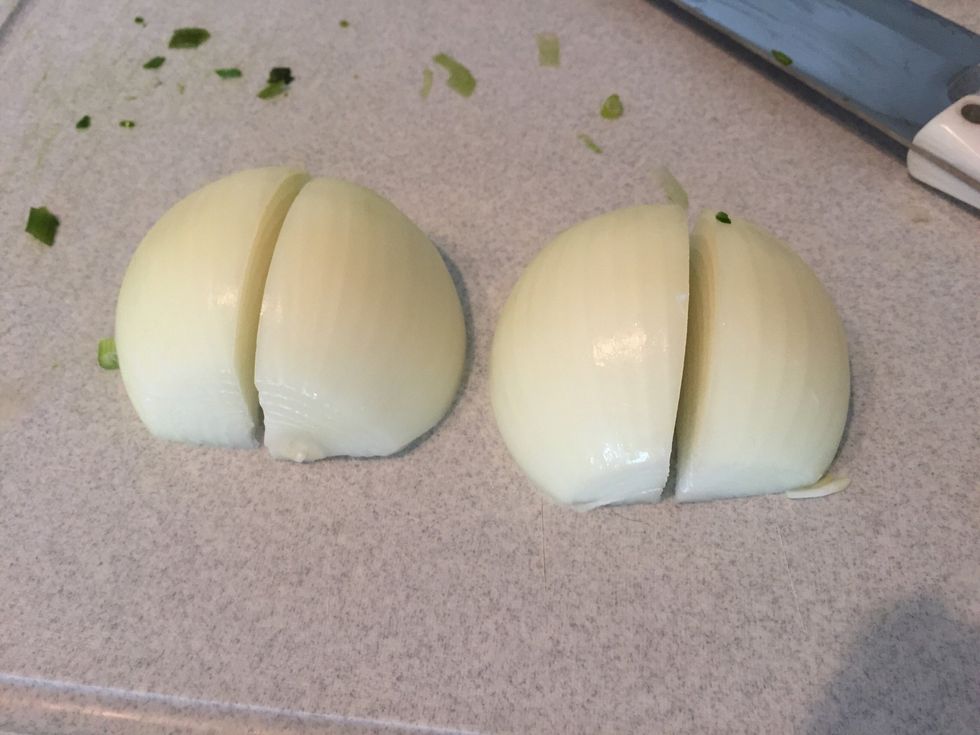 Slice into fourths
Chop up with the chopper or dice with your chef knife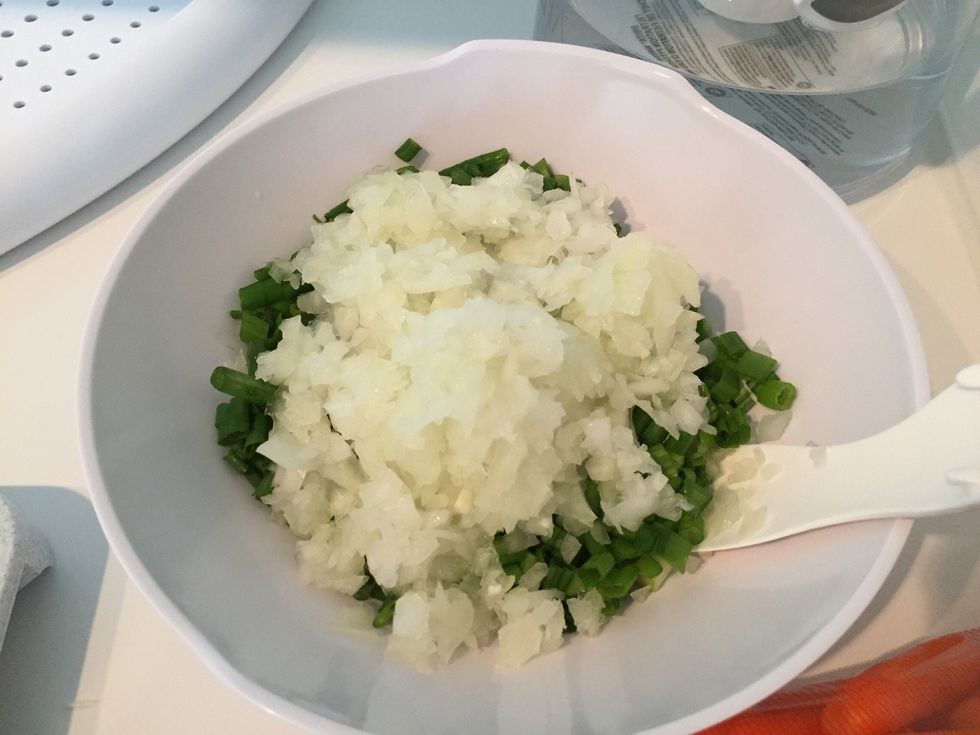 Put in Bowl #1 with the green onions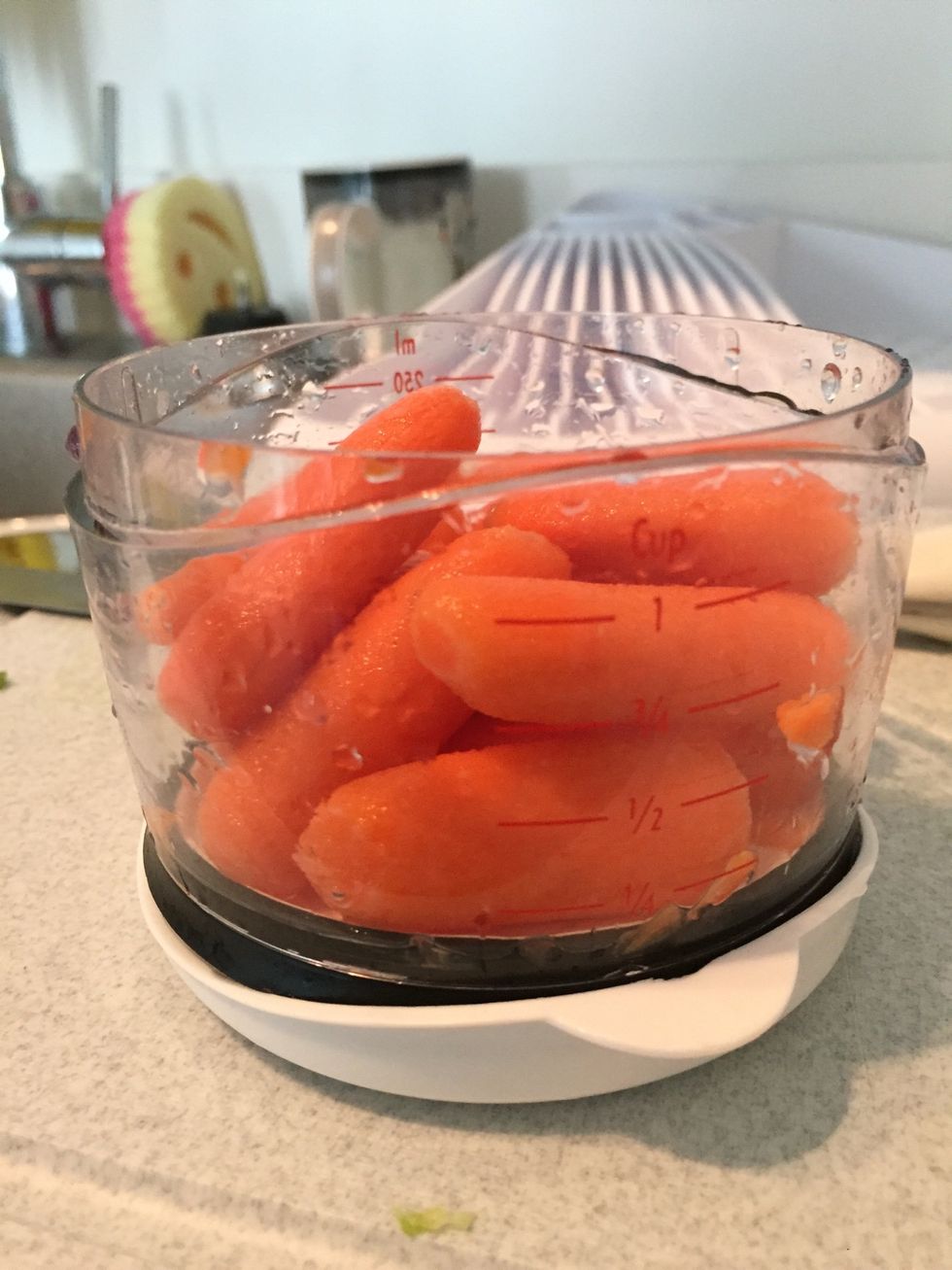 Chop up some carrots (I used baby carrots - normal ones work just fine)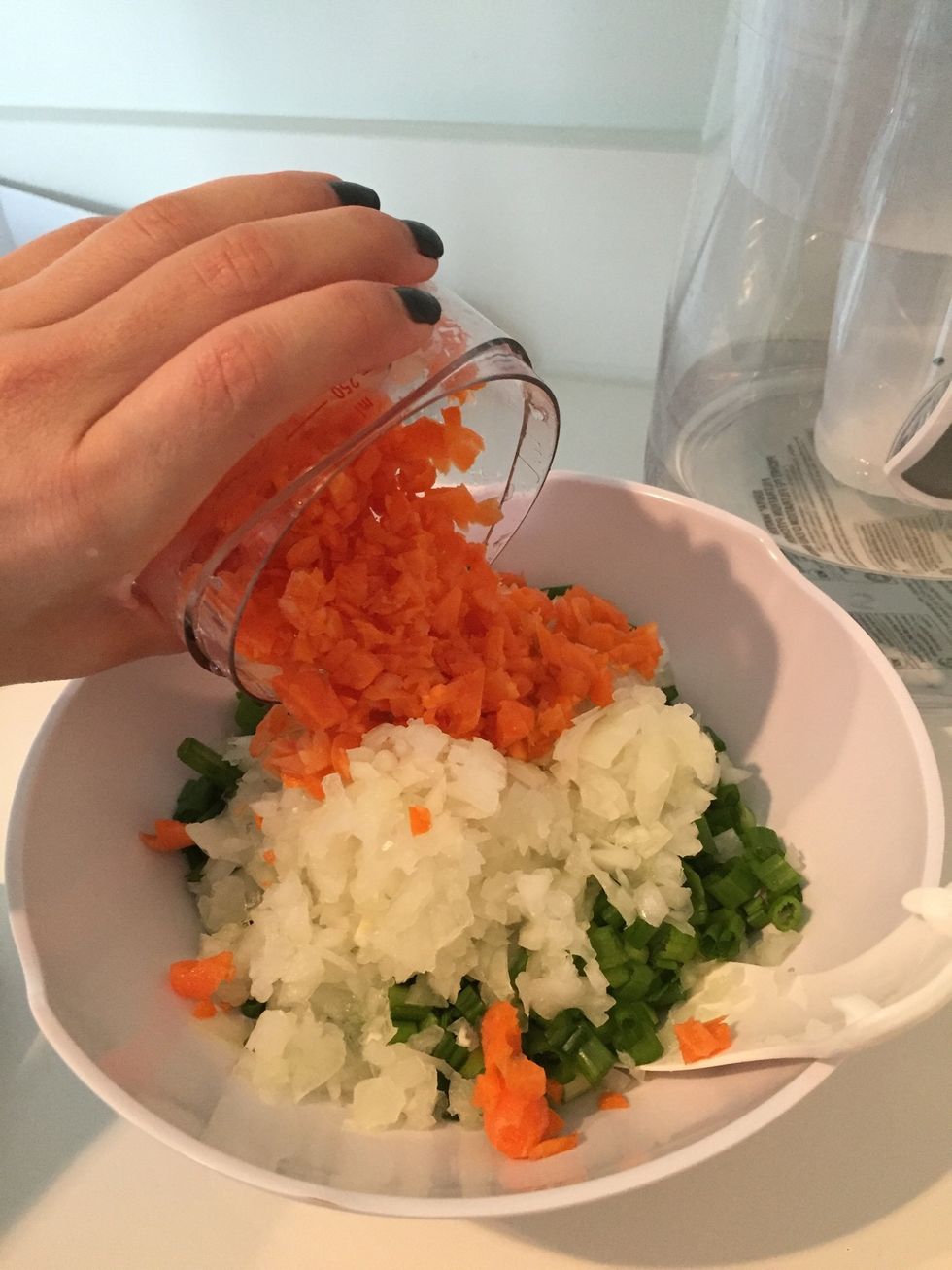 Add to Bowl #1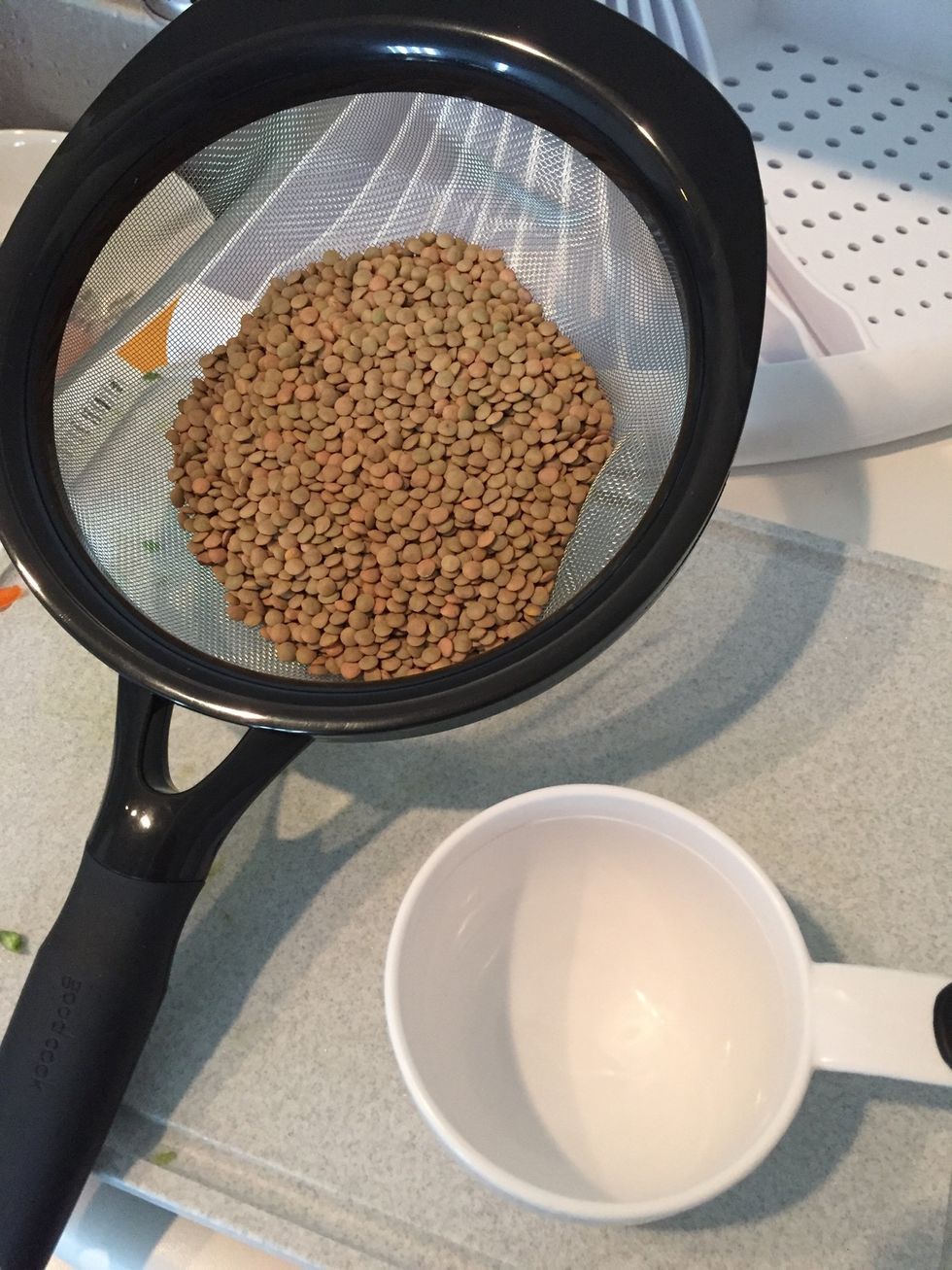 Measure out Lentils - (I typically use 2 cups = 8-16 servings)
Rinse the lentils - put in Bowl #2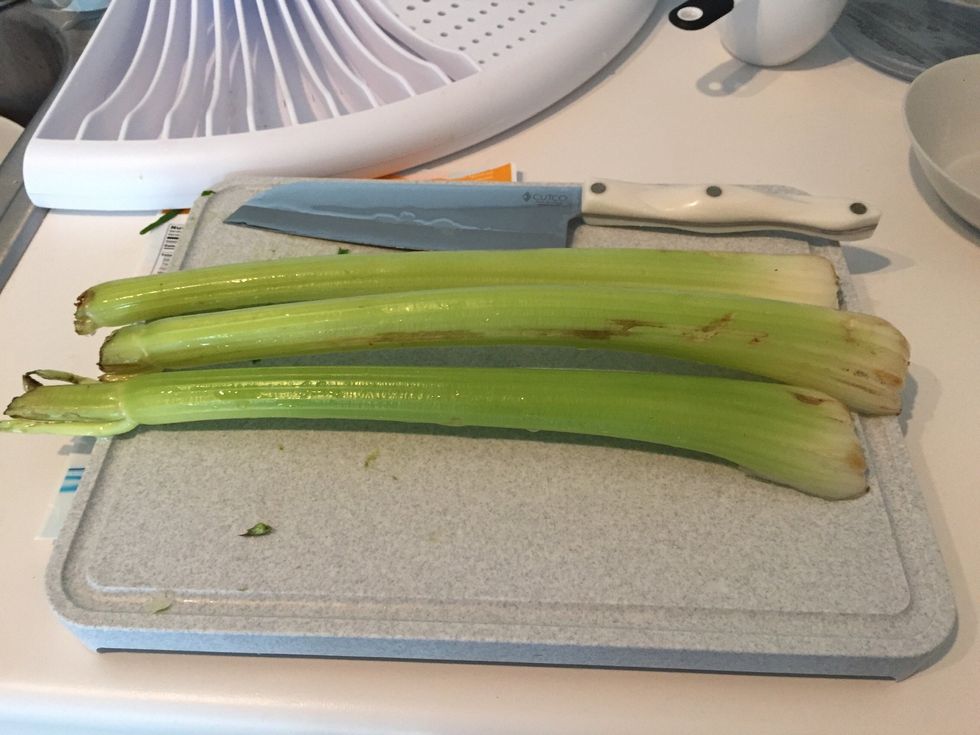 Wash your celery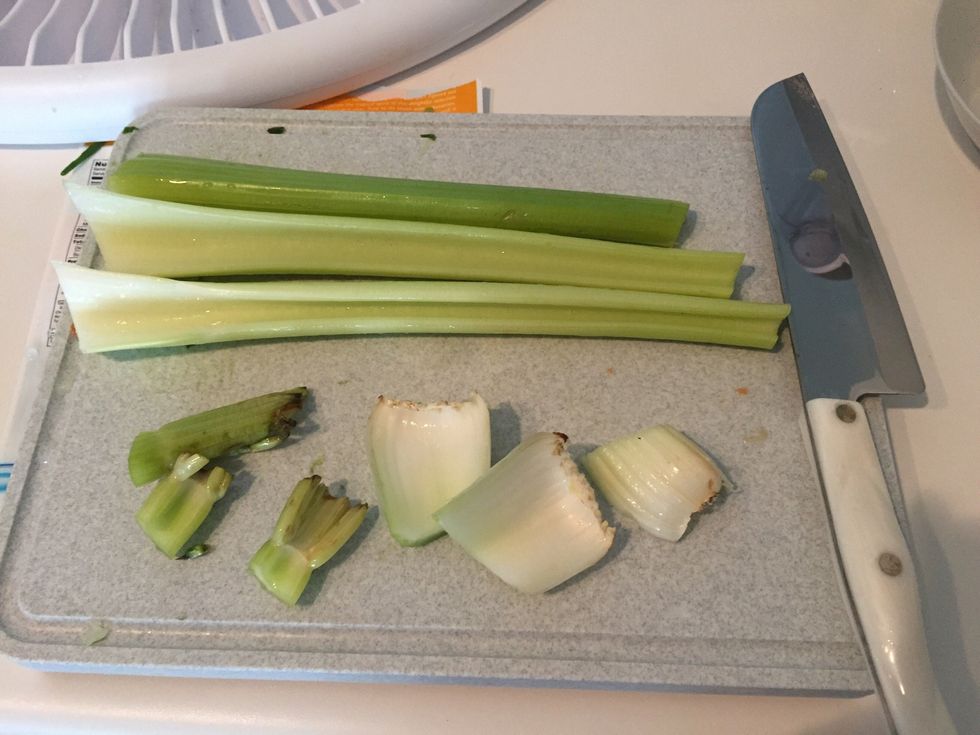 Chop the ends off of the celery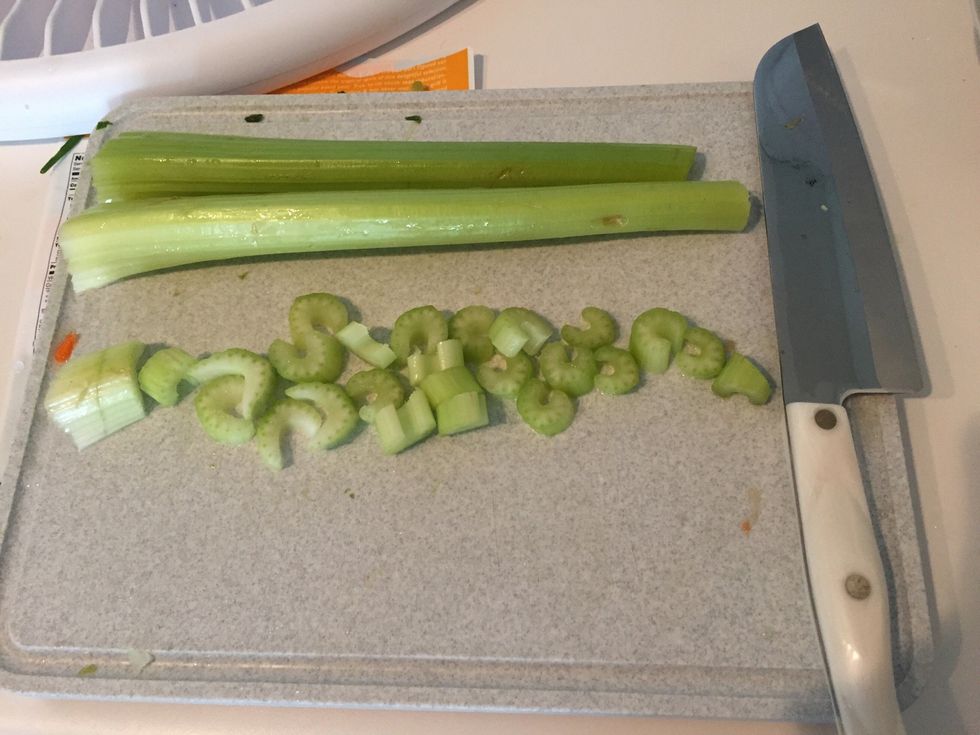 Chop each celery up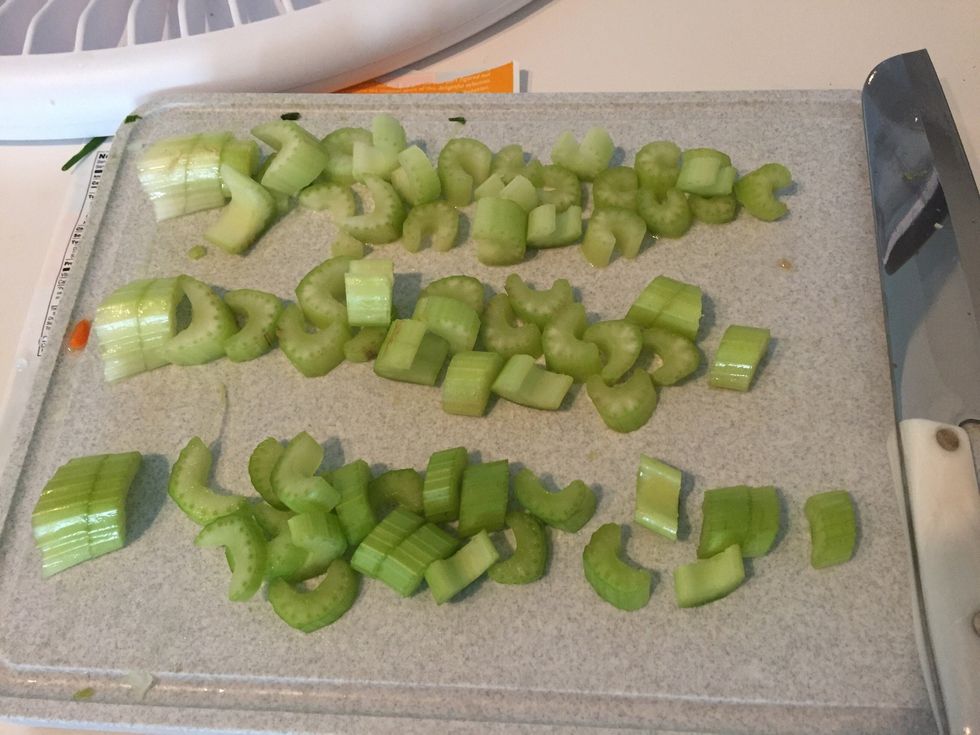 Add all to Bowl #3. You may also chop tomatoes, cauliflower, chorizo links cut into 1/2 pieces, and add here as well.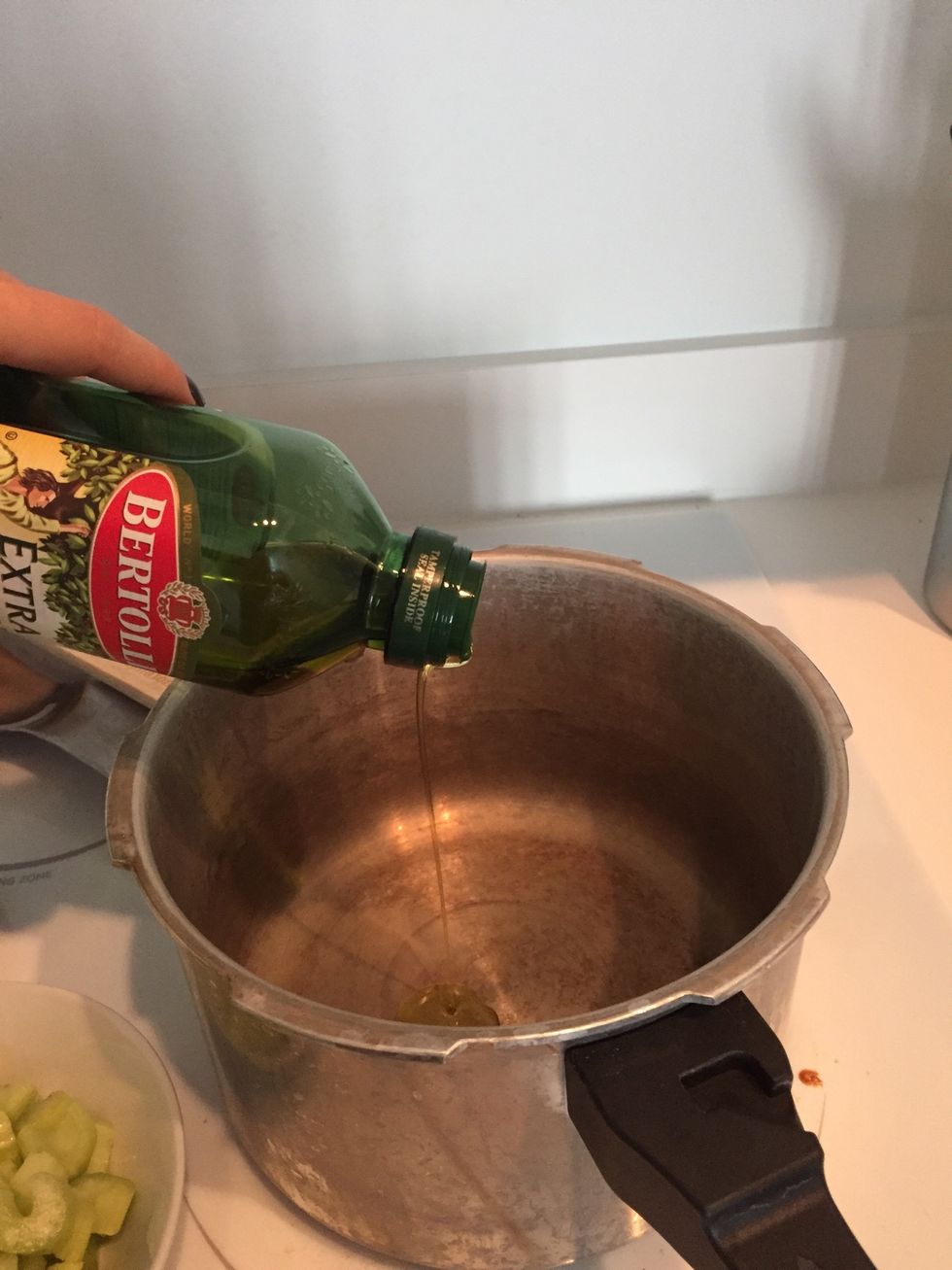 Add about 2 tablespoons of Olive Oil to the inside of the pressure cooker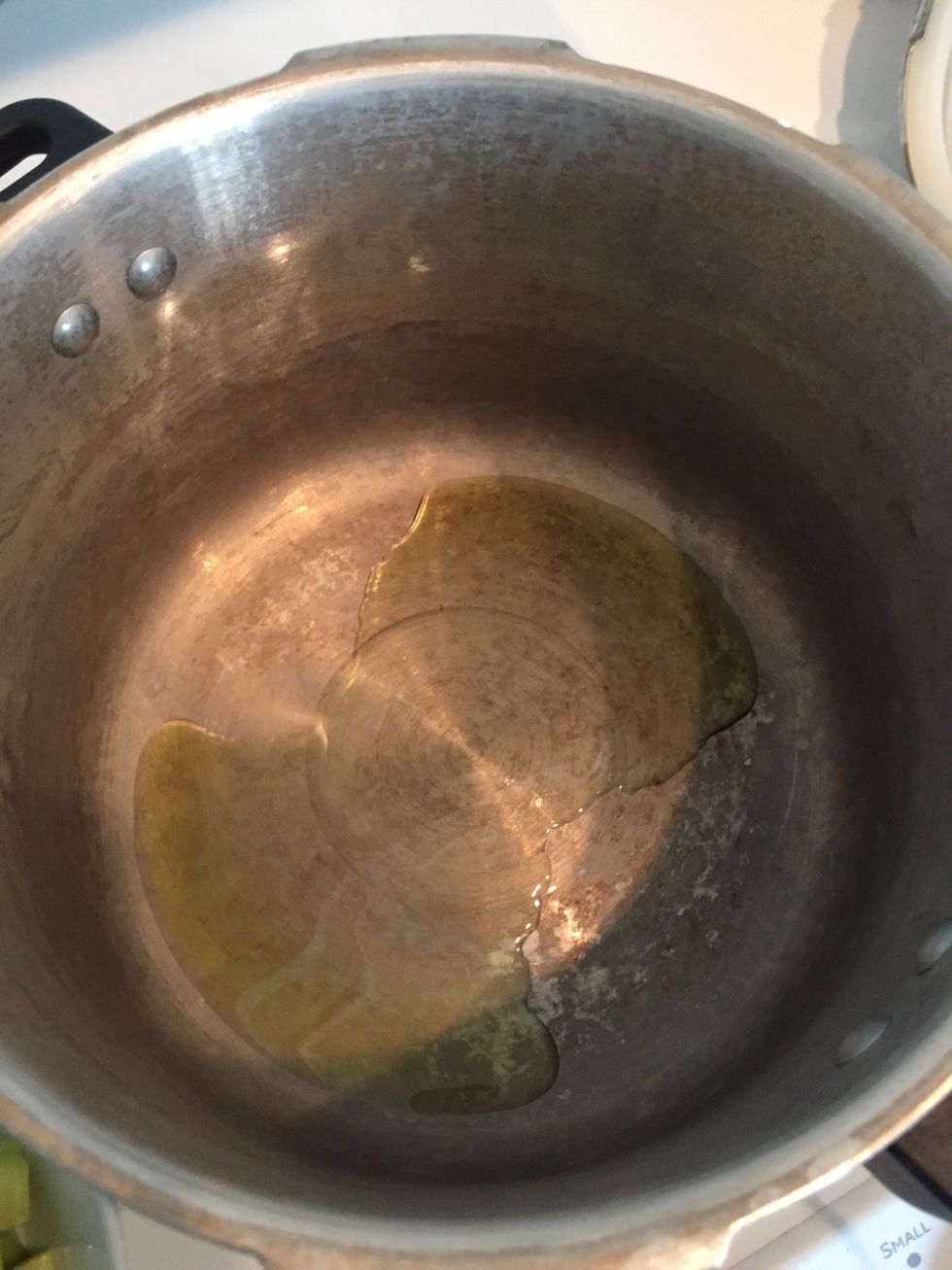 Enough to look like this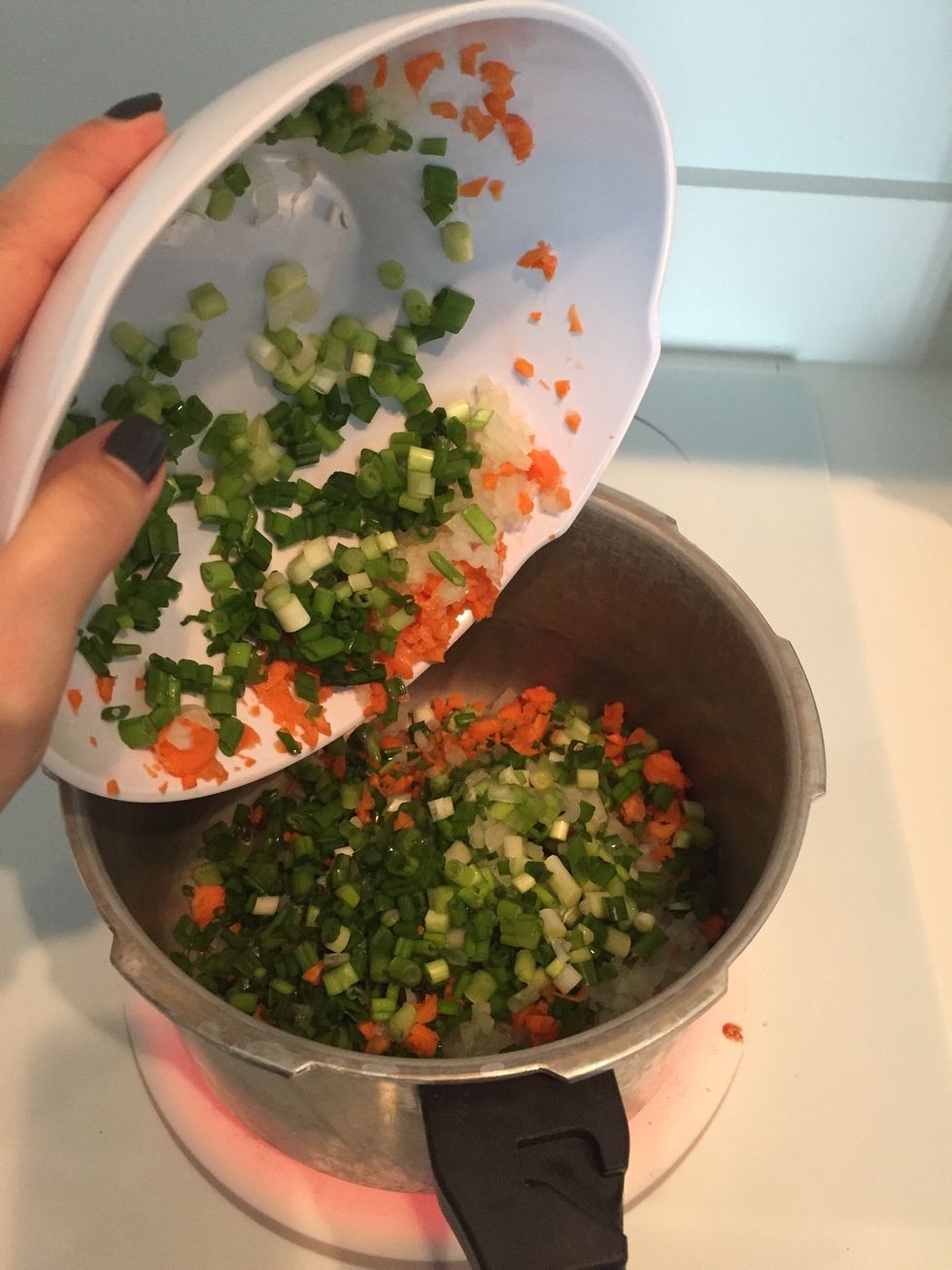 Add Bowl #1 (green onions, sweet onions, carrots) to the pressure cooker.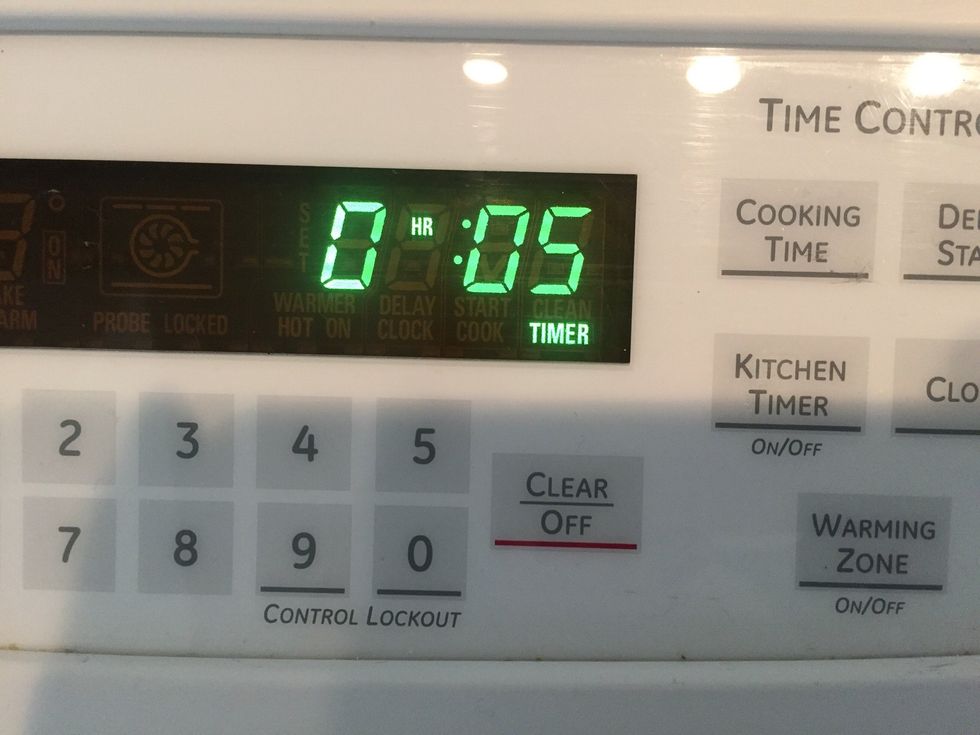 Put on High Heat and sauté Bowl #1 contents for 5 minutes stirring every so often
Sautéed and ready!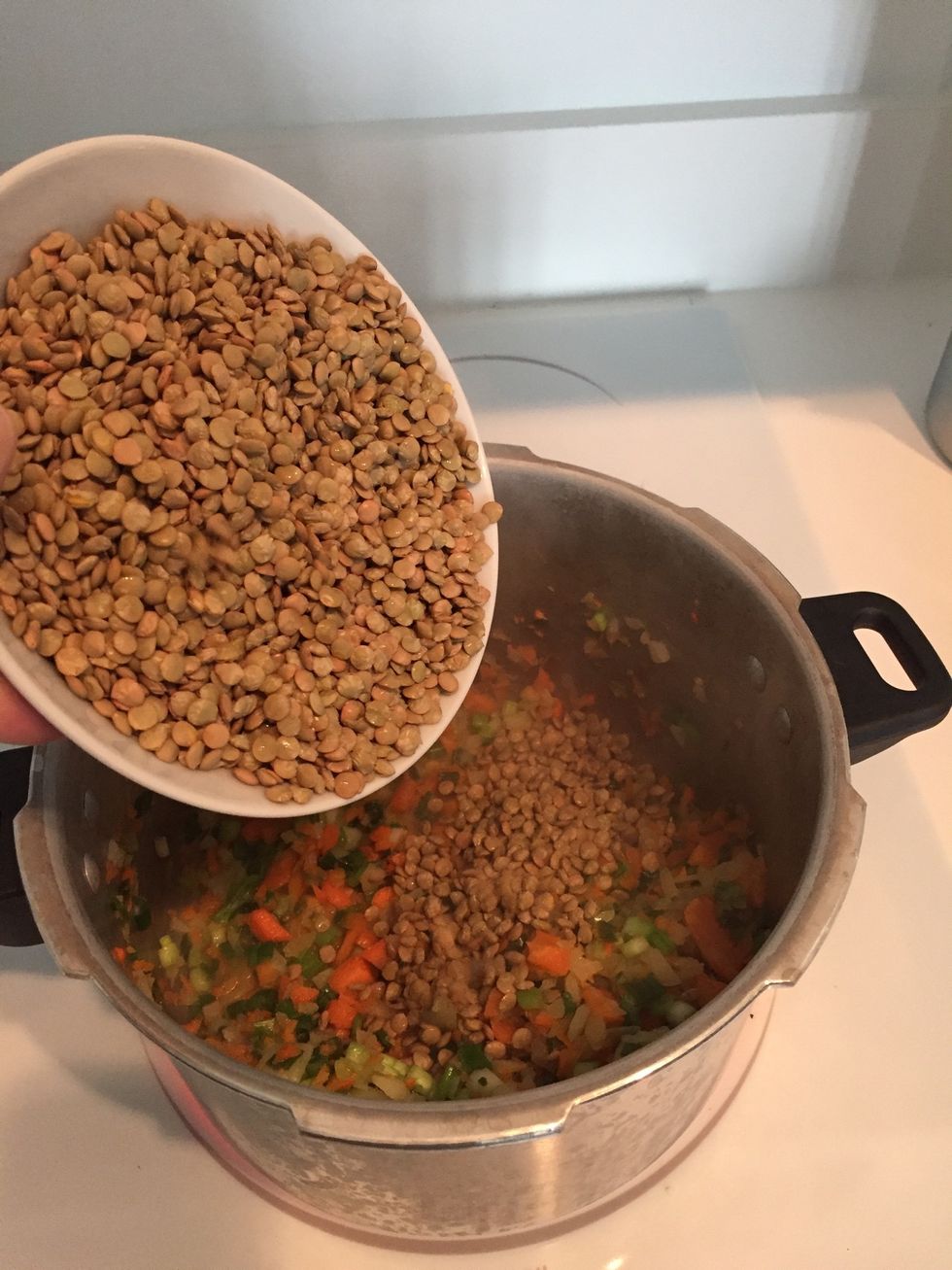 Add lentils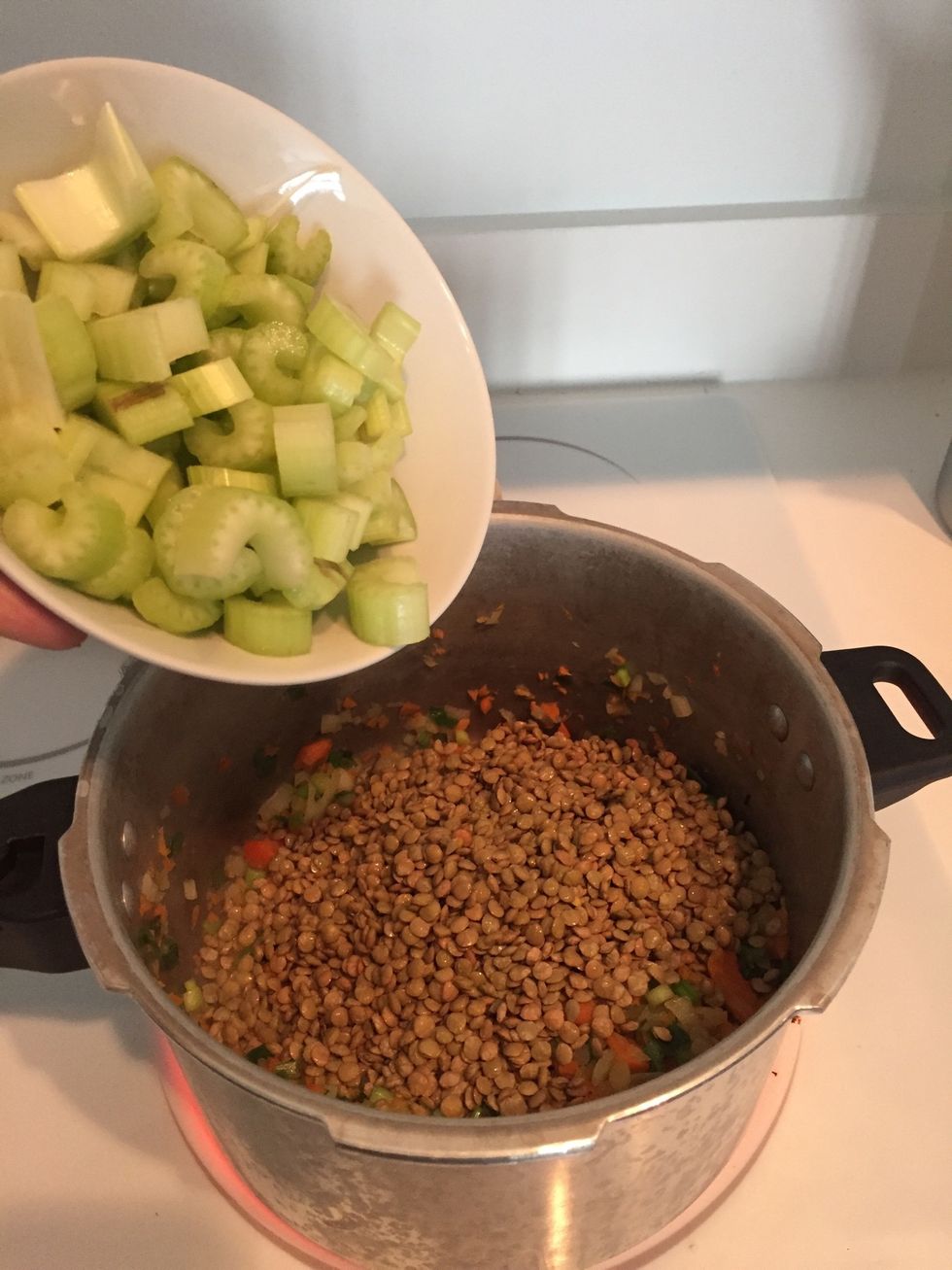 Add celery plus any other veggies or additions you'd like to add. Also add the bay leaf here for flavoring.
Add hot water from the faucet - enough to cover everything plus an extra inch. Usually comes out to about 6 cups.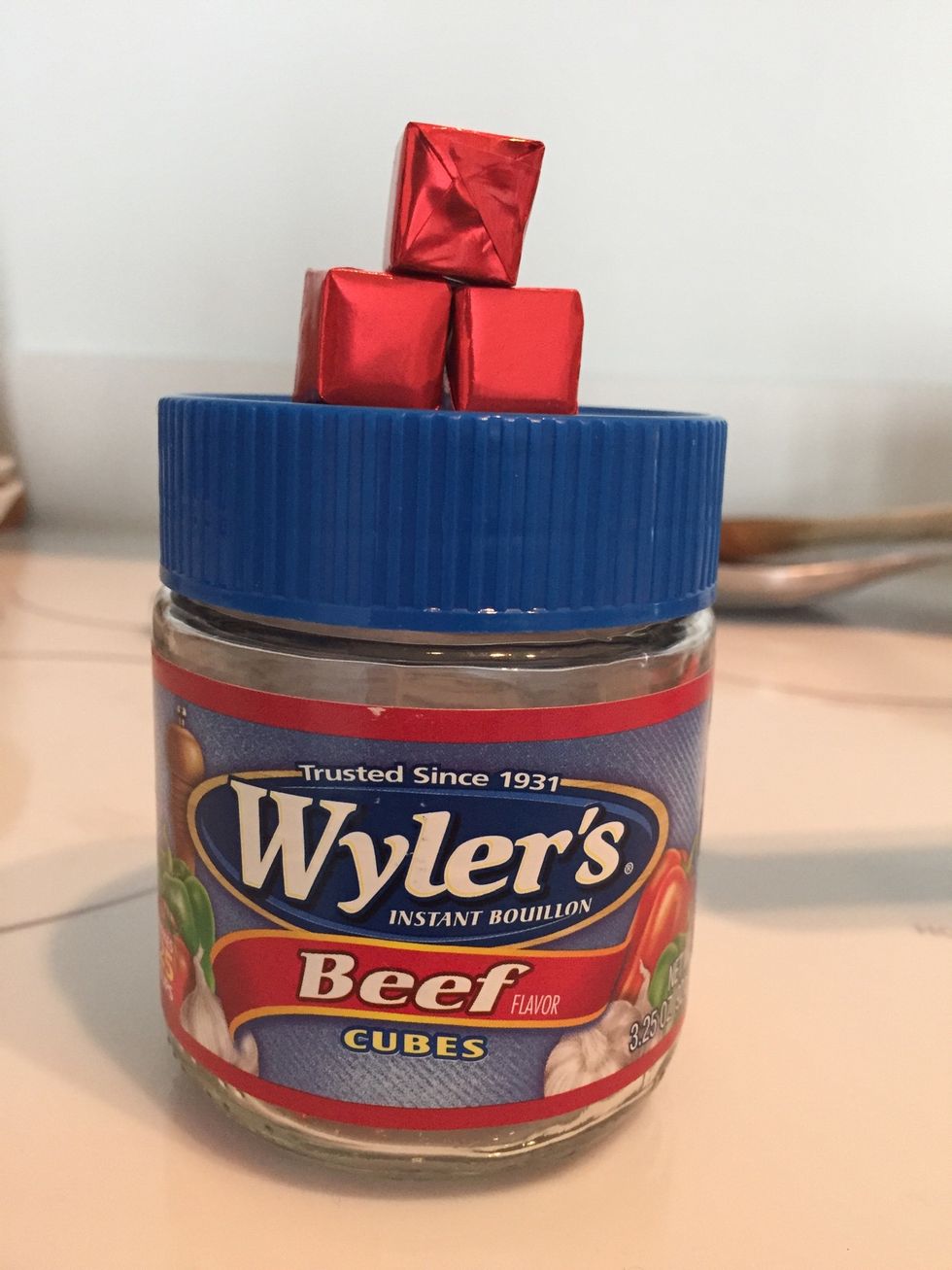 Add beef cubes or other meat cubes if desired. Or use chicken stock instead of water for the meat flavor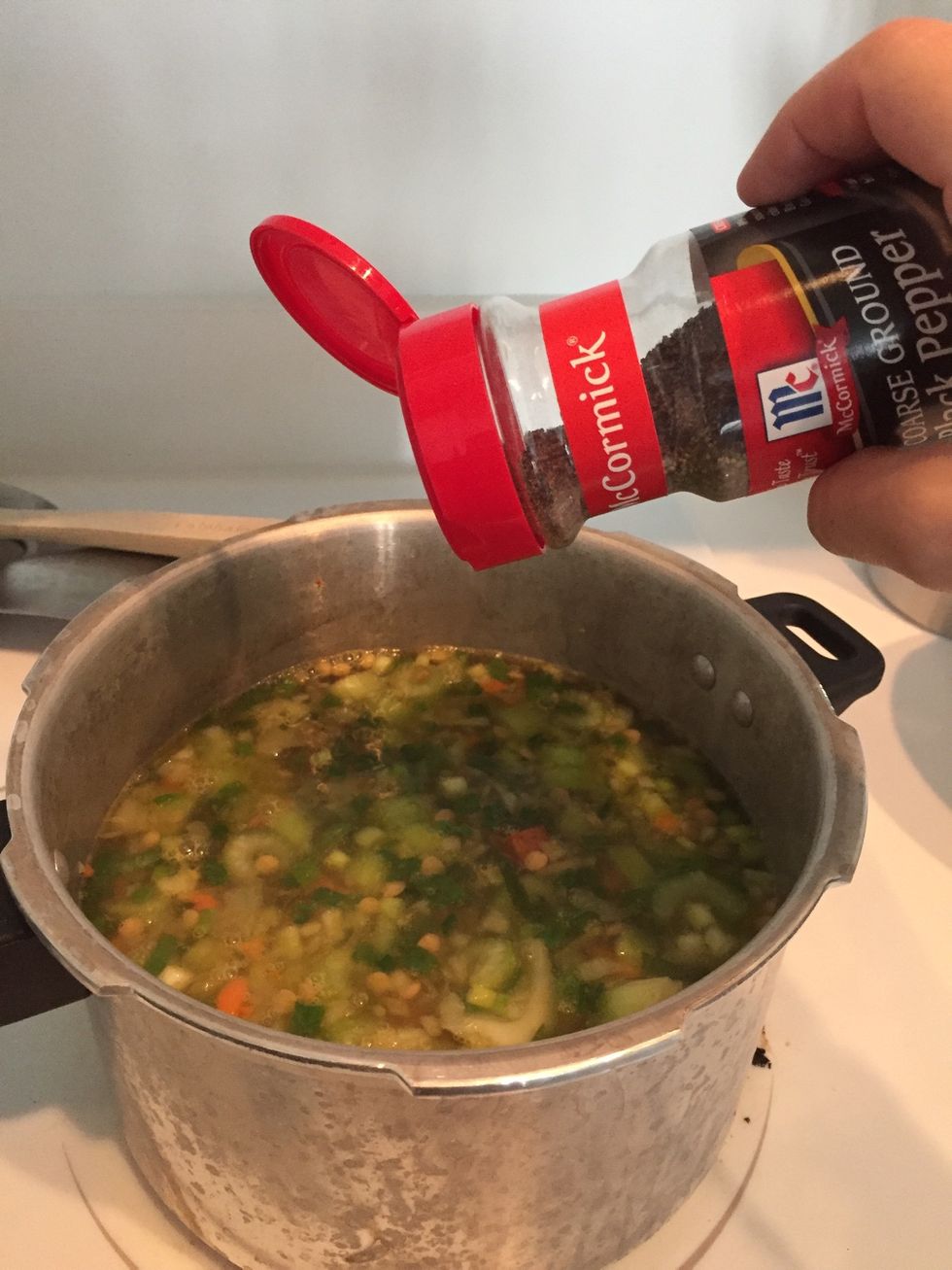 Add some pepper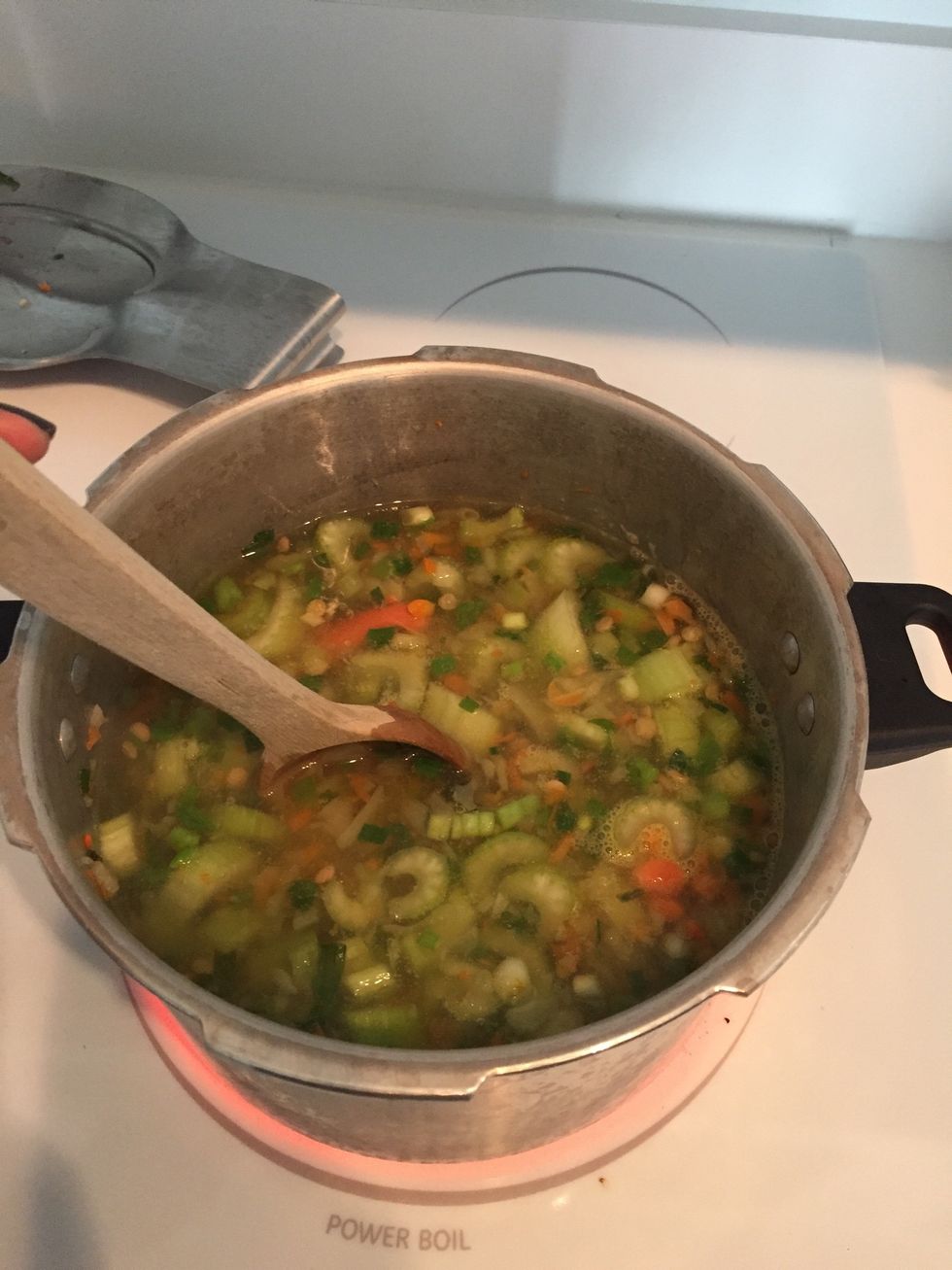 Stir once
Cover the pressure cooker and bring to high heat.
When the orange pressure regulator pops up, lower the heat to medium and let cook under pressure for about 8 minutes.
Turn off the heat after 8-10 minutes. If you want it to be less soupy, can cook for 10-15 minutes.
Using a wooden spatula, gently press on the pressure control valve (on the center of the lid) to allow all of the steam/pressure to escape until the orange pressure regulator goes back down.
Open pressure cooker lid (careful with the steam! It burns!) and let rest for 5 minutes before serving.
Serve with rice, other veggies, and some fish or meat. Bom appetite!
1.0bnch Pressure cooker
2.0c Goya Lentils
1.0 Sweet onion
2.0bnch Green onions
1.0bnch Celery
2.0bnch Carrots
1.0 Bay leaf
2.0Tbsp Olive oil
1.0 Black pepper
4.0 Meat cubes
1.0 Cutting board
1.0 Chef knife
1.0 Wooden spatula/spoon
6.0c Water
3.0 Bowls