Found this from Rasa Malaysia site, this recipe is a simple delicious Laotian dinner. It is good serve with mango salad so I probably try it next time!
9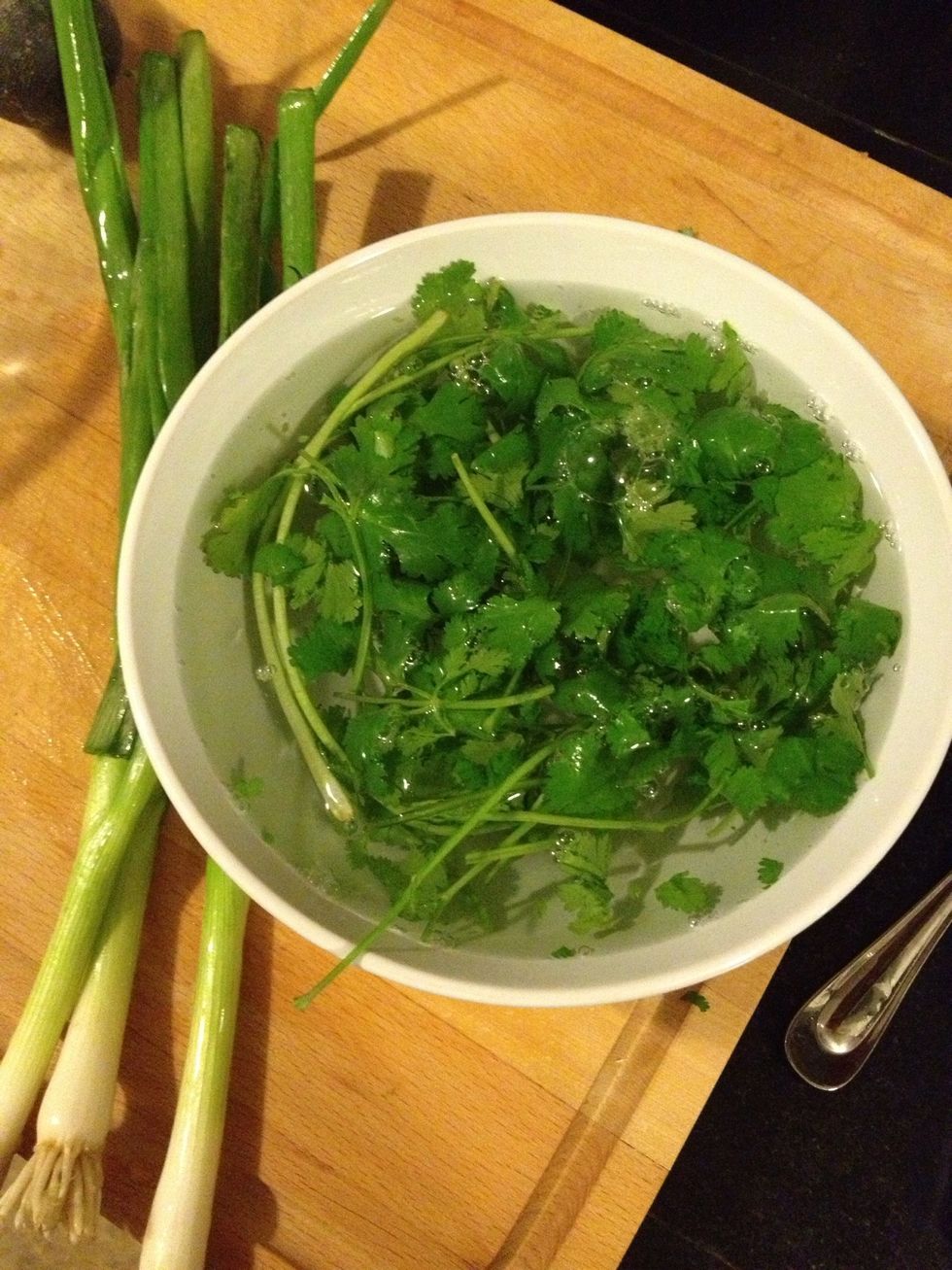 Combine the ingredients for the Marinade in a shallow dish.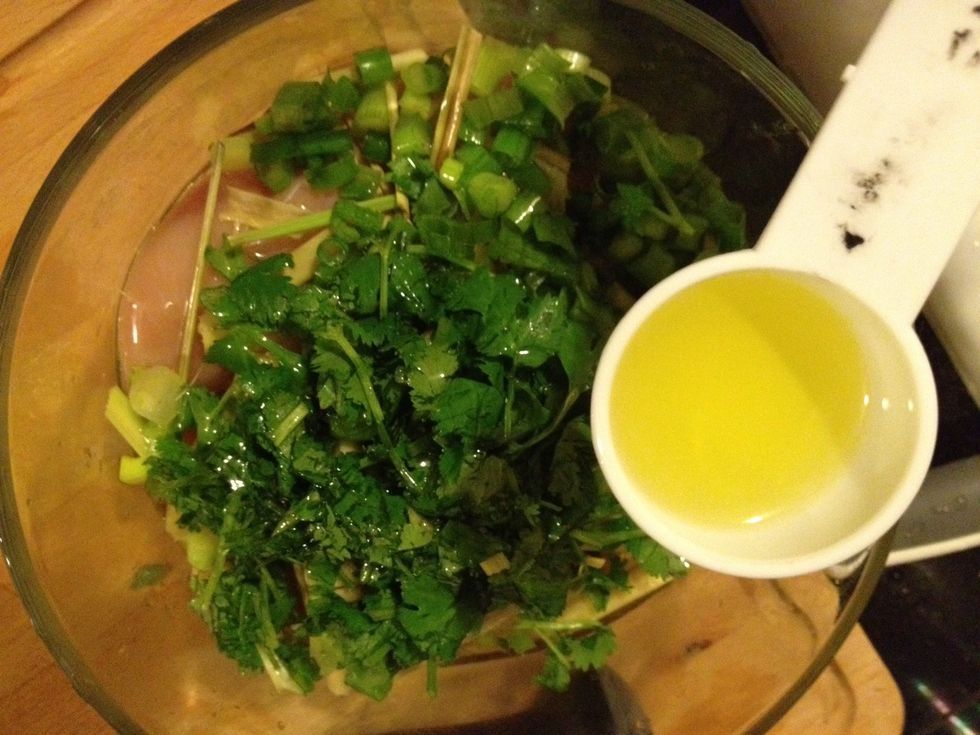 Add 8 tbsp of olive oil, cilantro, shallots, lemon grass. Transfer the chicken into the dish and coat well with the Marinade. Cover the dish and marinate overnight.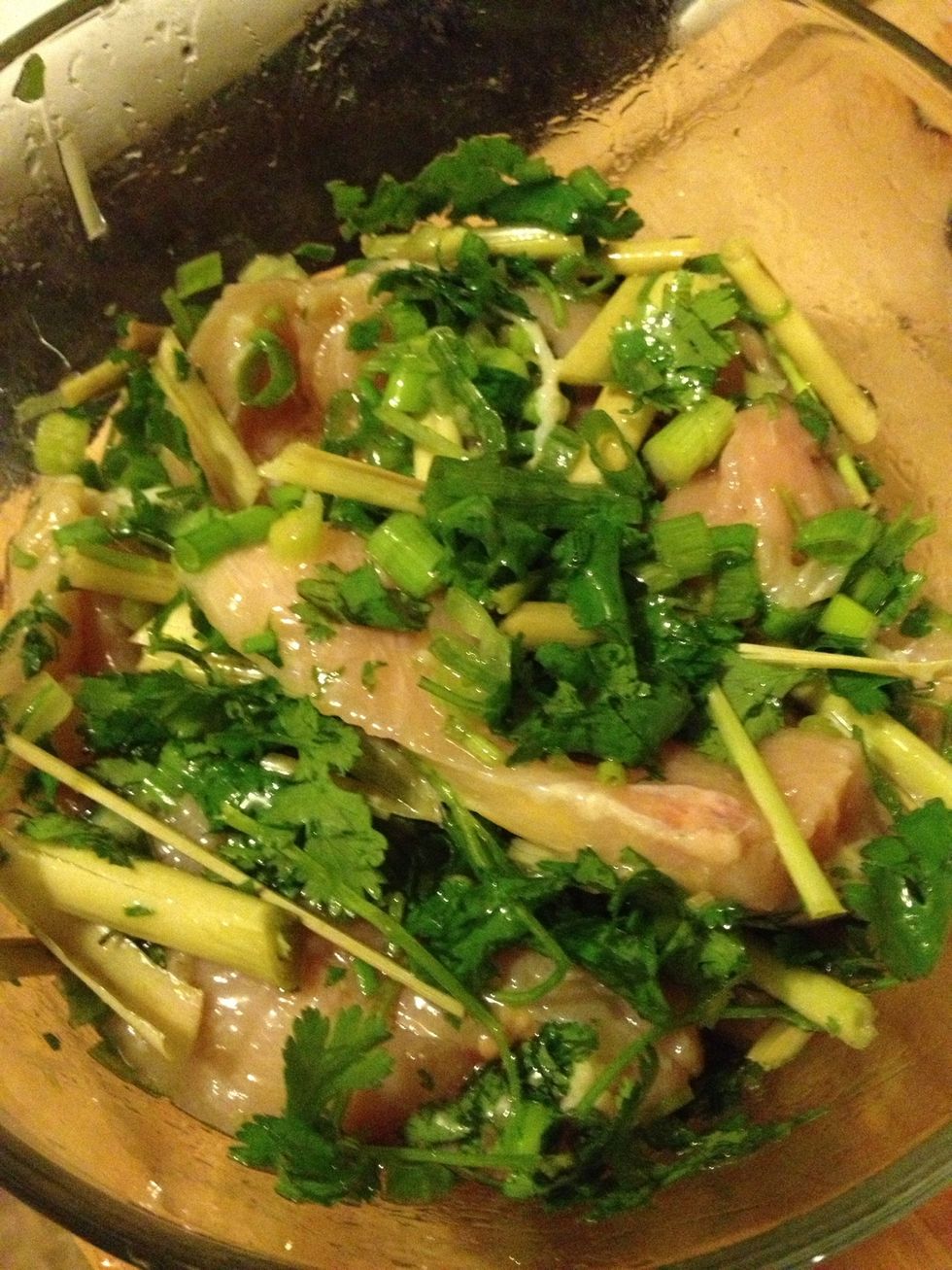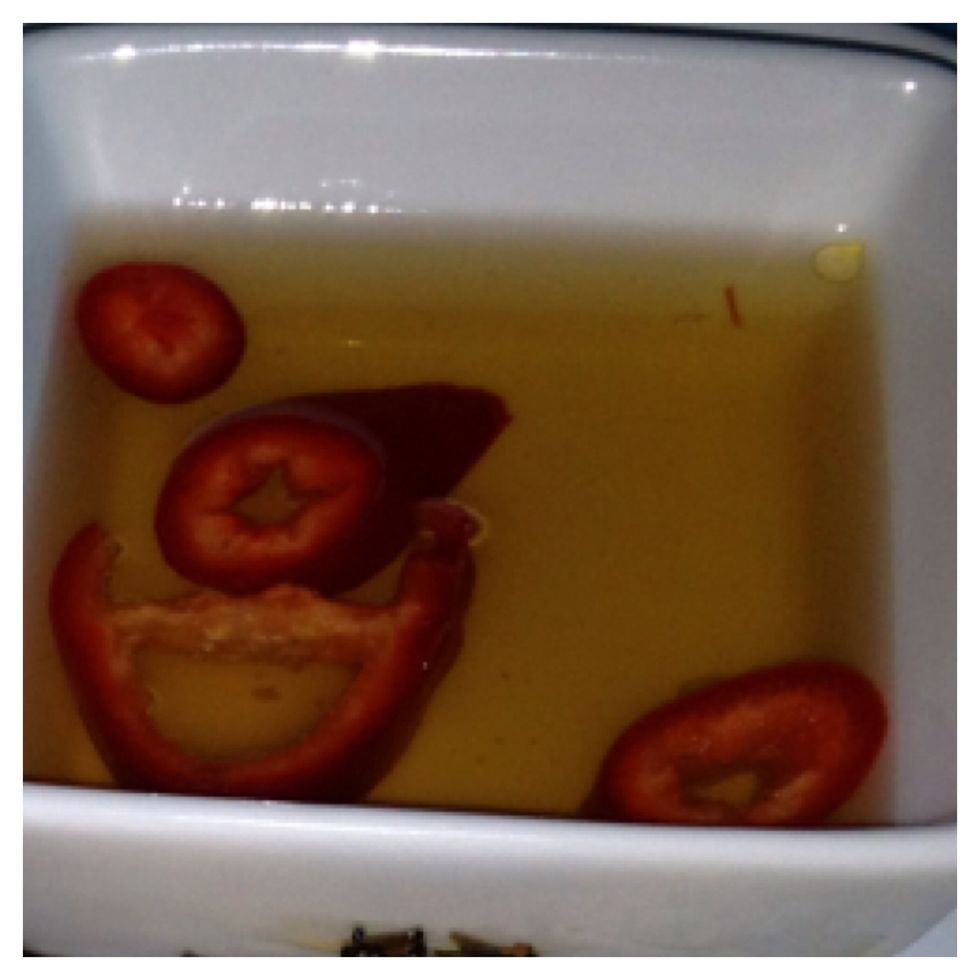 Prepare the H.D.Sauce by combining the water, sugar and honey in a small saucepan and heat it over medium heat. Stir until sugar dissolved. Pour out in a bowl, add the crushed red pepper.
Let it cool to room temperature before adding the white vinegar and fish sauce. Add salt and freshly ground black pepper to taste. Refrigerate until use.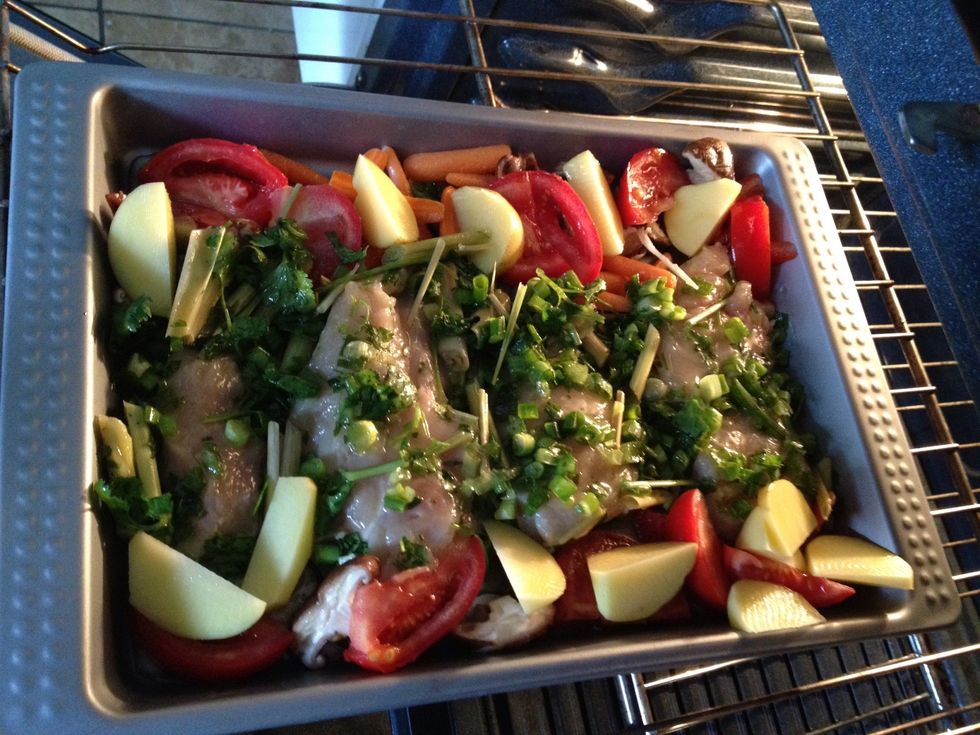 I added tomatoes and potato too, optional. Pre heat 375 degree, oven for 20 minutes.
If it for grill, scrape the marinade off the chicken breast. Season the chicken with salt and freshly ground black pepper to taste. Then grill about 4 mins until the skin is lightly burned and crisp.
Reduce the heat or move the chicken to another part of the grill with lower heat. Let it cook for another 2 minutes. Turn the chicken over and cook until desire tenderness, about 4-5 minutes.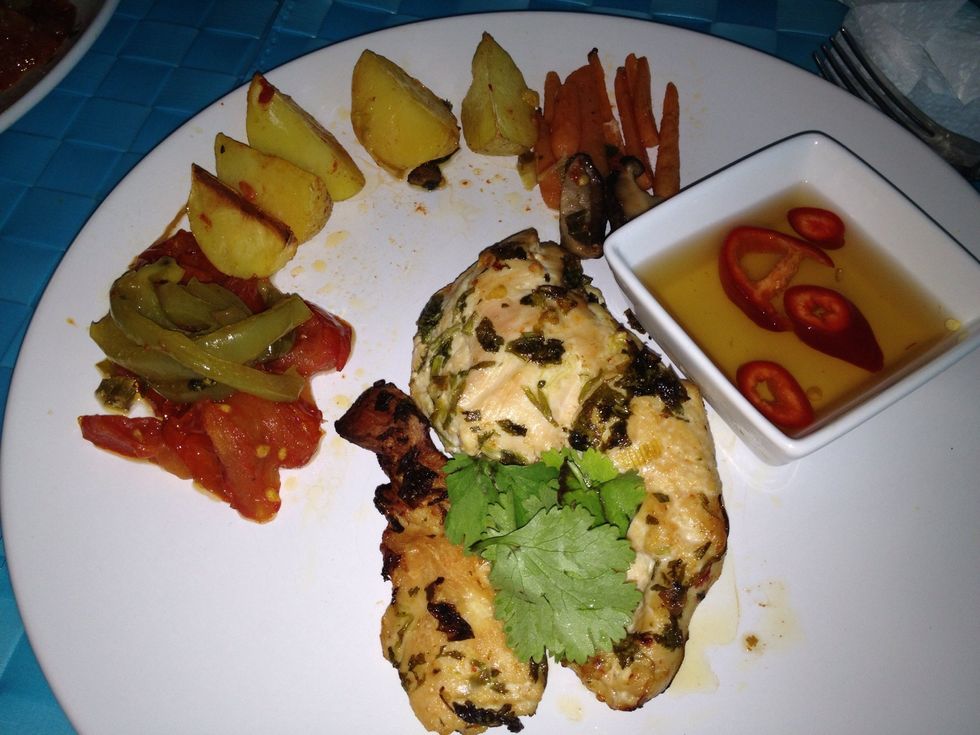 It's not bad with the baked version too! Will update my guide if I try the grill version.
2.0 Stalk of lemongrass (marinade)
3.0 Shallots, chopped (marinade)
1.0c Chopped cilantro (marinade)
8.0Tbsp Oliver oil (marinade)
2.0 Boneless chicken breast
5.0Tbsp Water 75ml, (sauce)
1/2tsp Sugar (sauce)
2.0tsp Honey (sauce)
1/4tsp Crushed red pepper (sauce)
1.0Tbsp White vinegar (sauce)
1.0Tbsp Fish Sauce (sauce)
Salt and freshly black pepper to taste
1.0c Small mint leaves for garnishing
1.0 Lime, sliced for garnising
Creative Traveler
I find recipe to cook for my family and turn the recipe to my visual cooking guide. Follow my guide or send me a request what to make next!