Brunch is my favorite meal. Wow your friends with something out of the ordinary! You could easily infuse scones with lavender for an even bigger wow factor!
23
Begin by slicing sticks of butter in half length wise.
Take the halved stick and slice again lengthwise. A sharp knife really helps with this task!
Begin dicing the butter into small cubes.
Gather the remaining ingredients for your scones.
Sift the dry mixture to remove any clumping.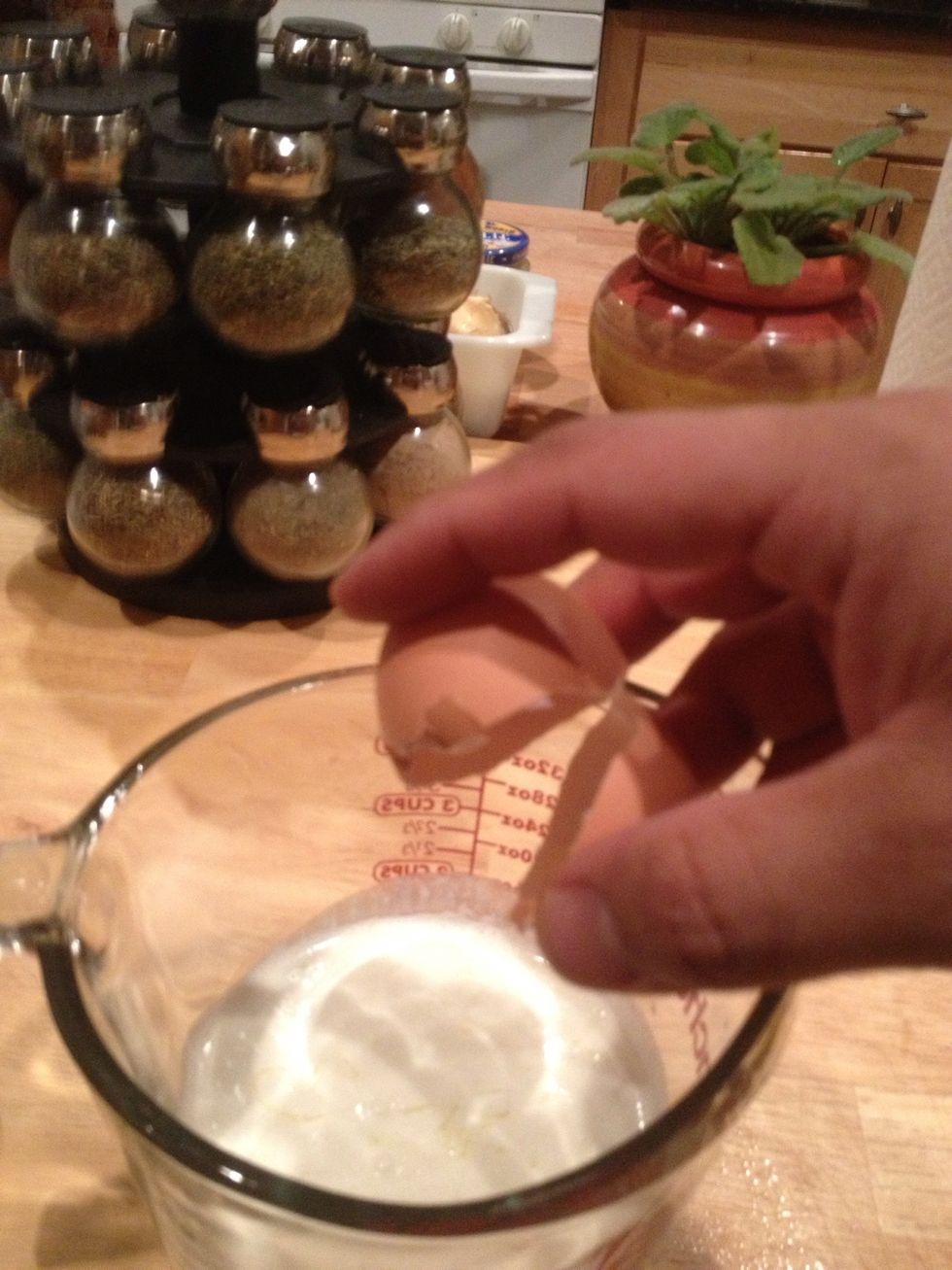 Crack the egg into the heavy cream.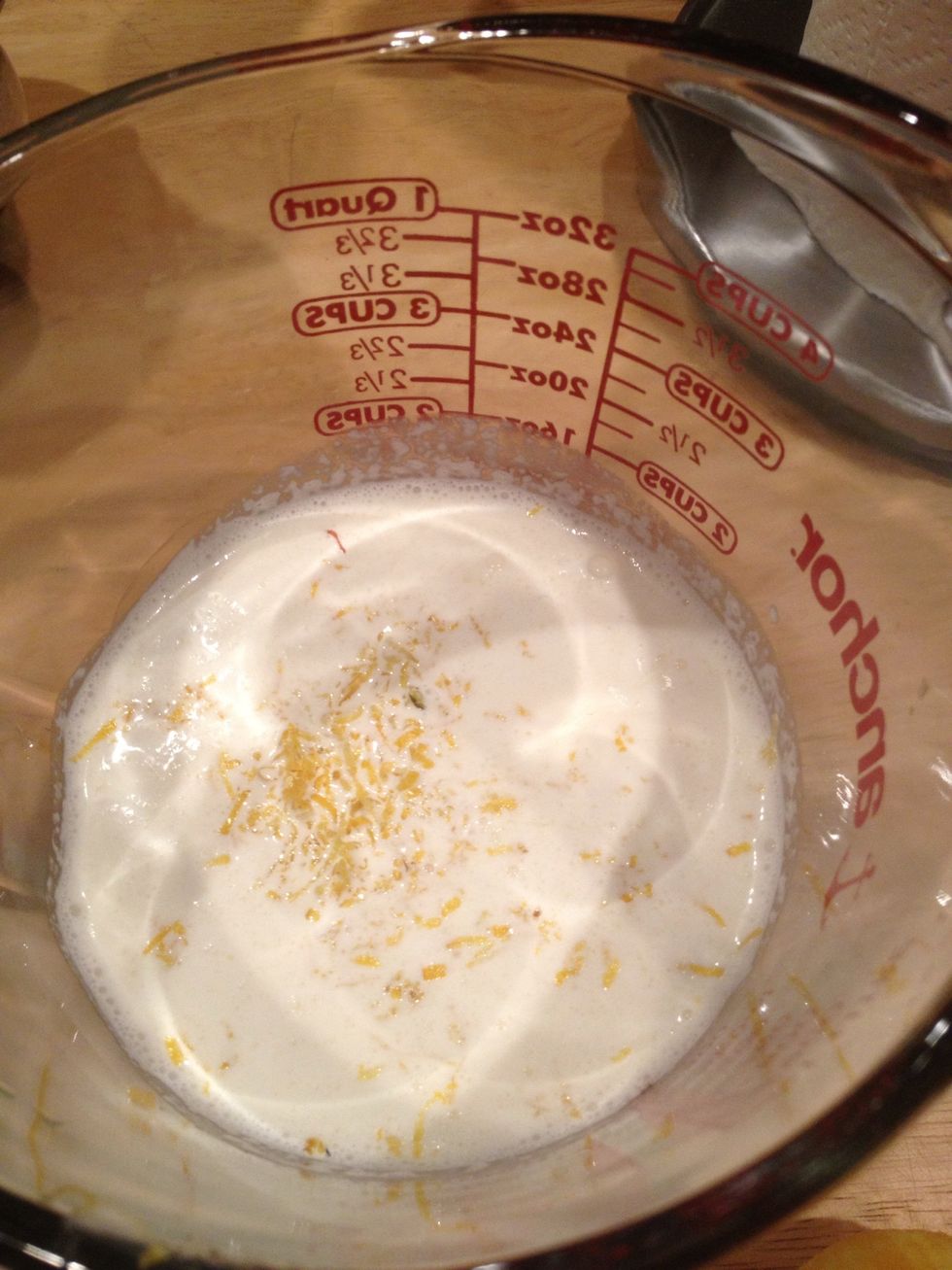 Zest!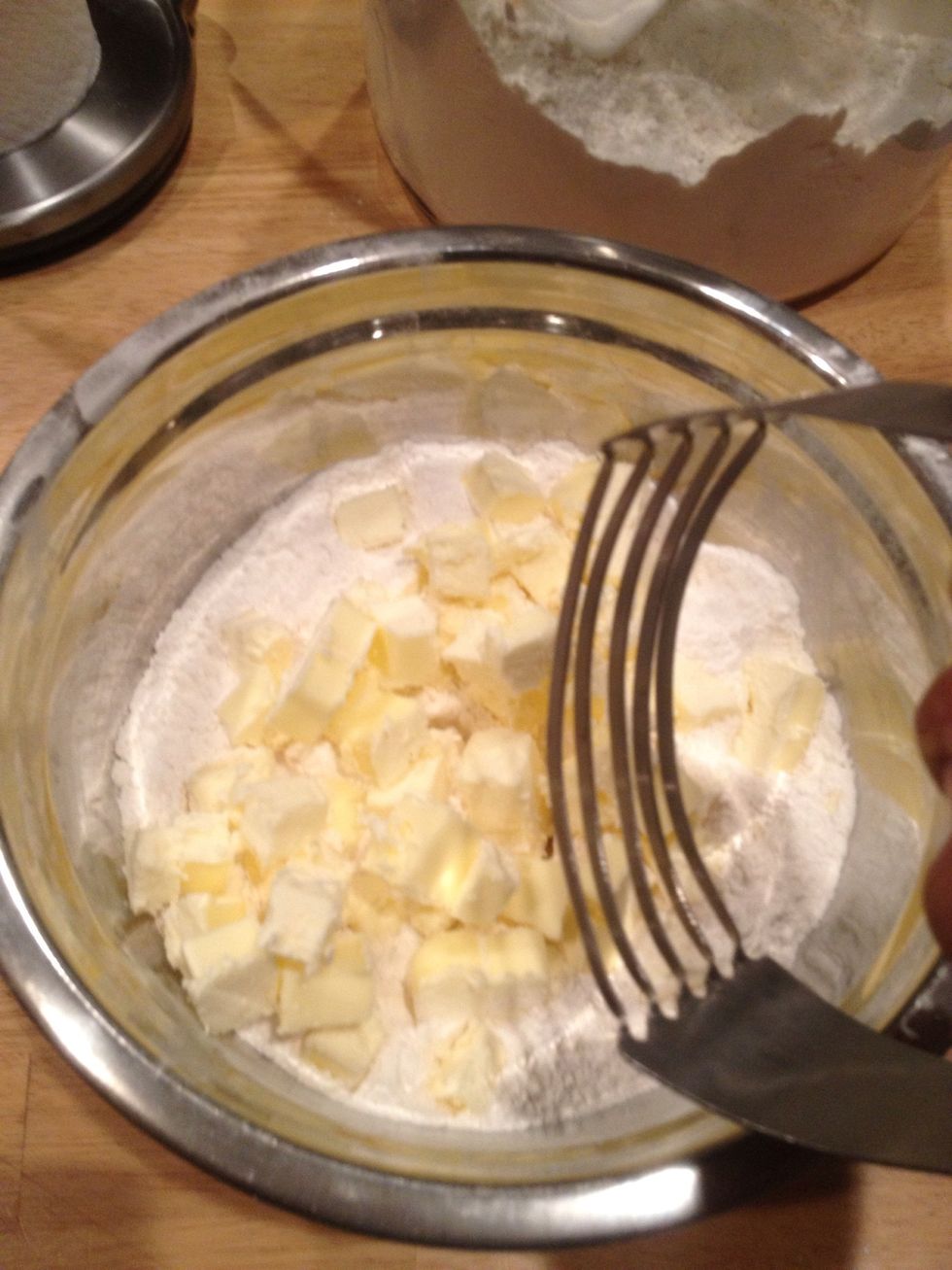 Using a pastry cutter begin cutting the cold butter into the sifted dry mixture.
This takes some serious muscle...a food processor could easily be used to simplify the task.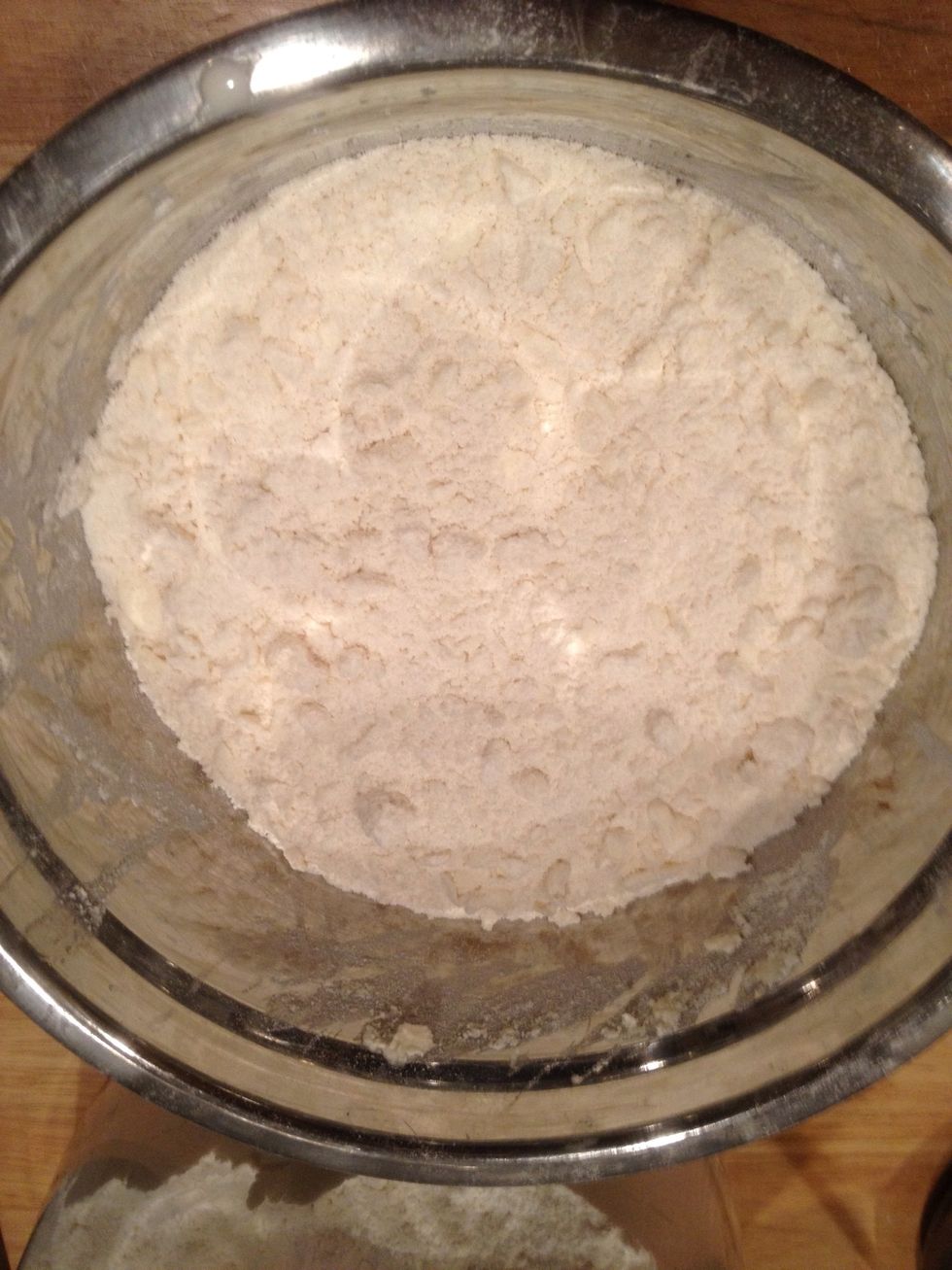 Finish the incorporation by hand. Pick up handfuls of the mixture, utilize your thumbs and the sides of your pointer fingers in a crushing motion to ensure butter pieces aren't larger than pea size.
Mix the egg and zest into the cream using a fork.. Add the wet into the dry using the same fork to combine. Do so in 2 intervals.
Keep stirring...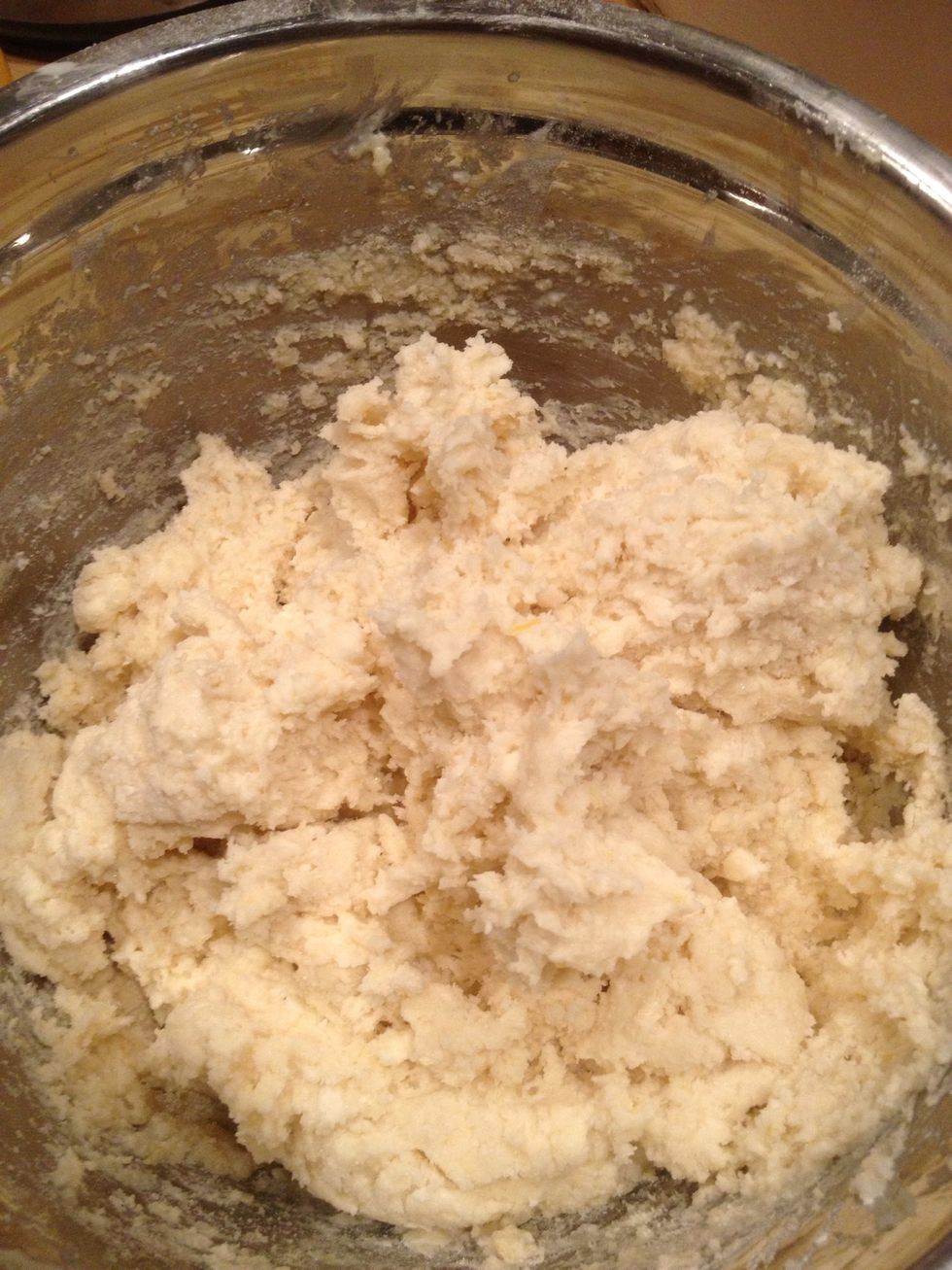 Be careful not to over mix, this is whats called a quick bread recipe. The consistency shown is perfect!
Flour surface to turn dough out onto.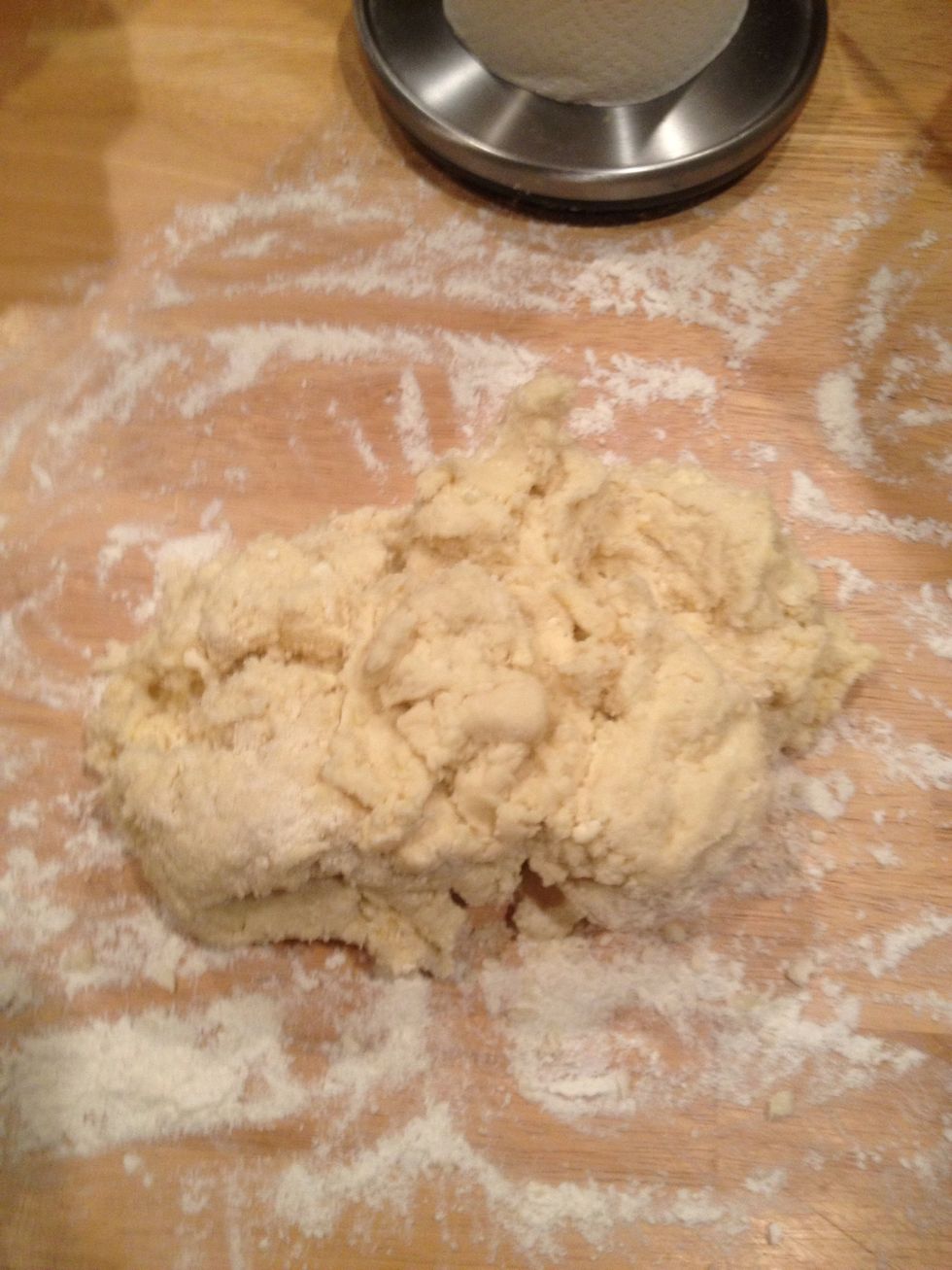 Turn dough out to begin shaping.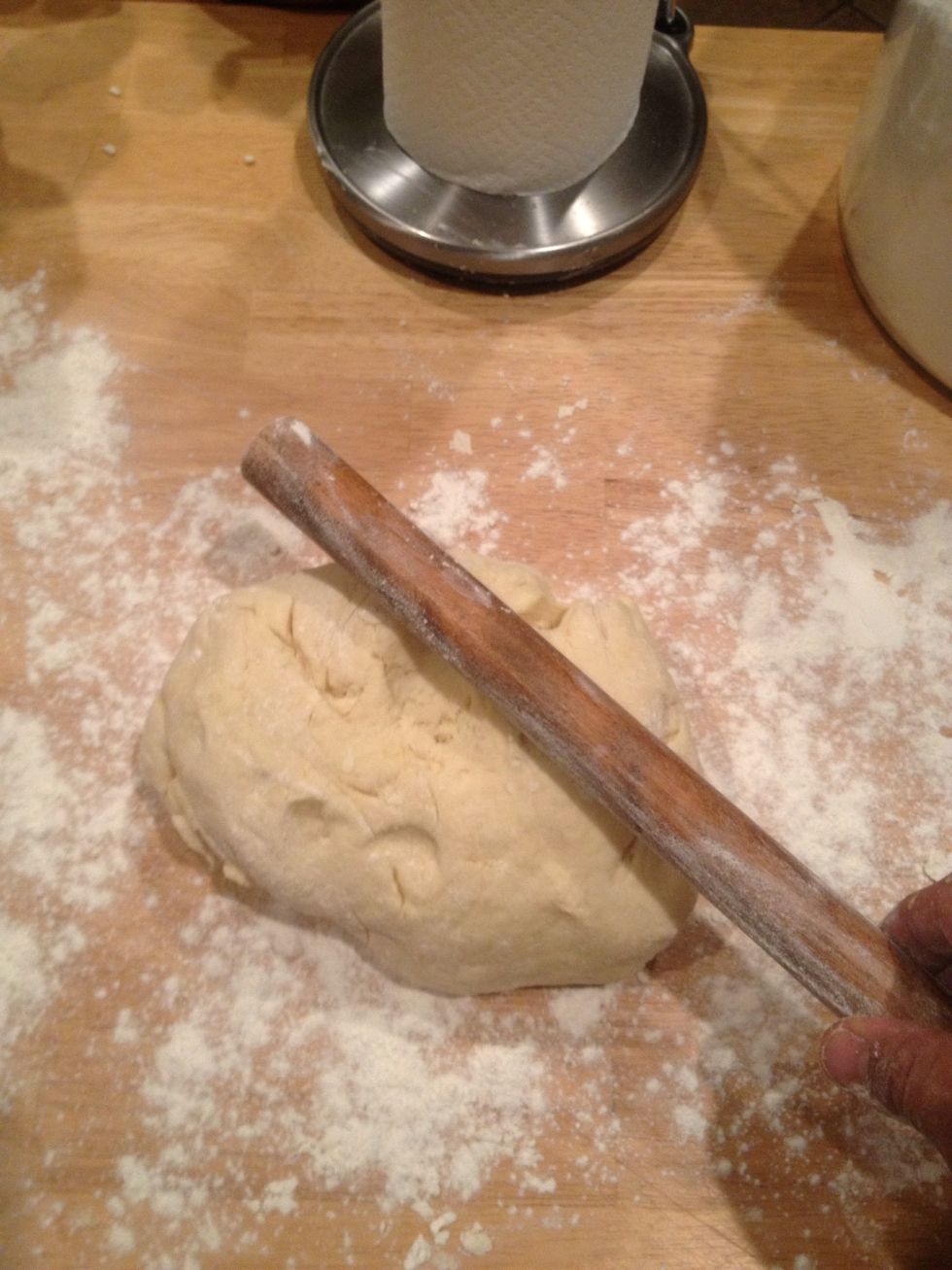 Pat dough out until it forms a ball. Be sure not to knead the dough.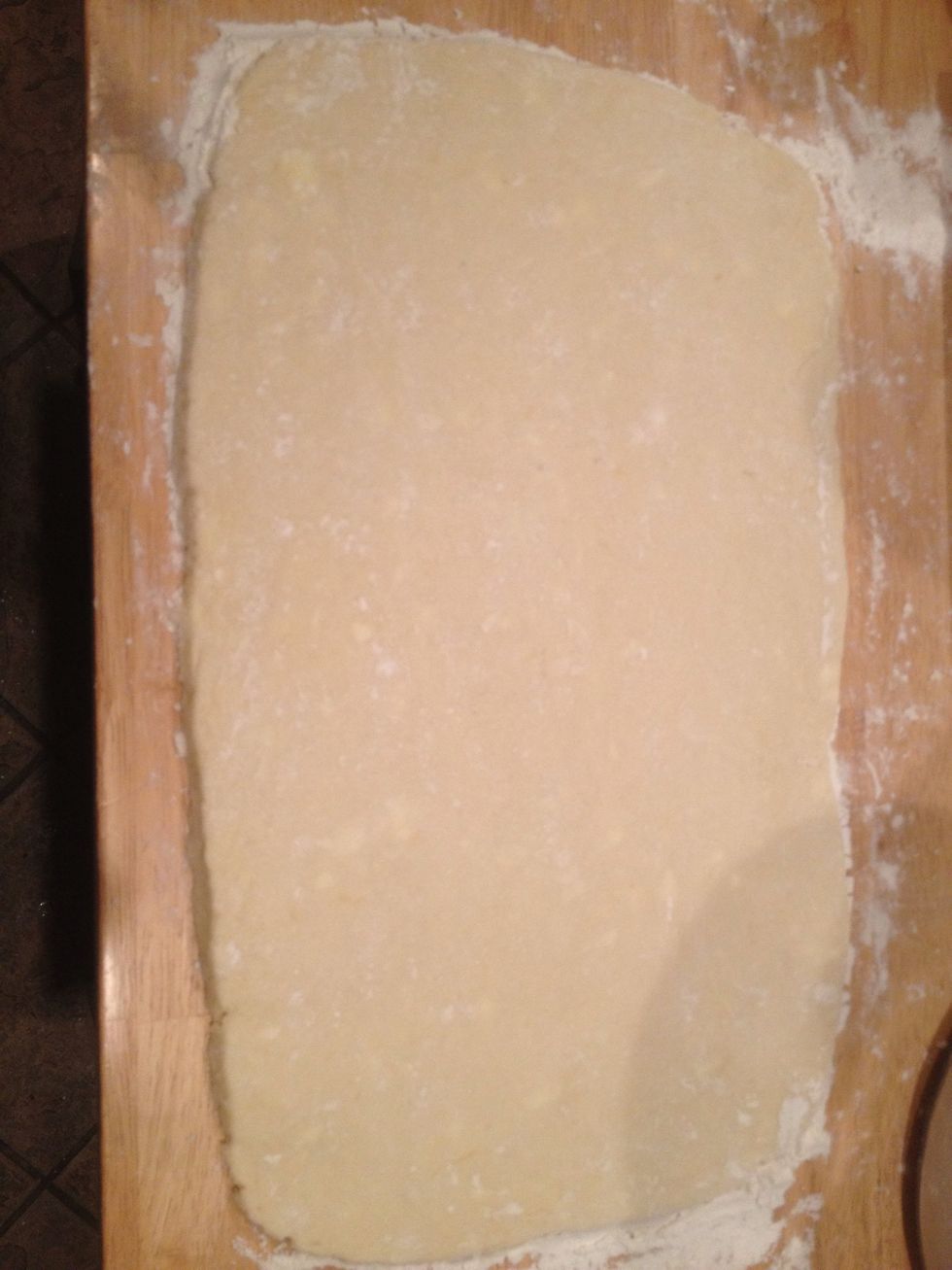 Roll dough out to be 18' x 10'. Trim the edges with a pizza cutter (wheel).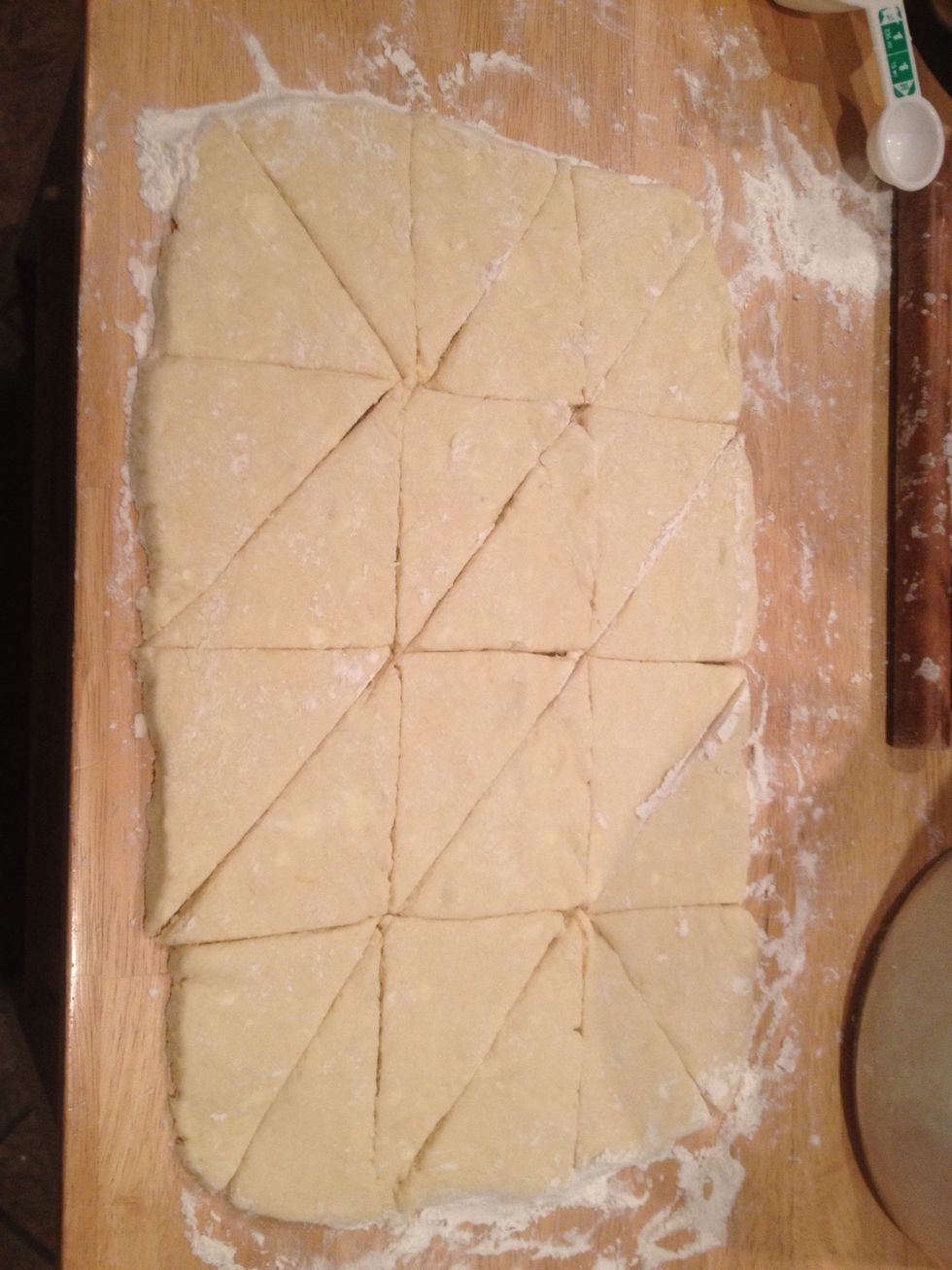 Cut into thirds width wise and quarter lengthwise. This will produce 12 symetrically even rectangles. Then, slice your squares diagonally in half.
Place scone triangles equally spaced on parchment lined baking sheet.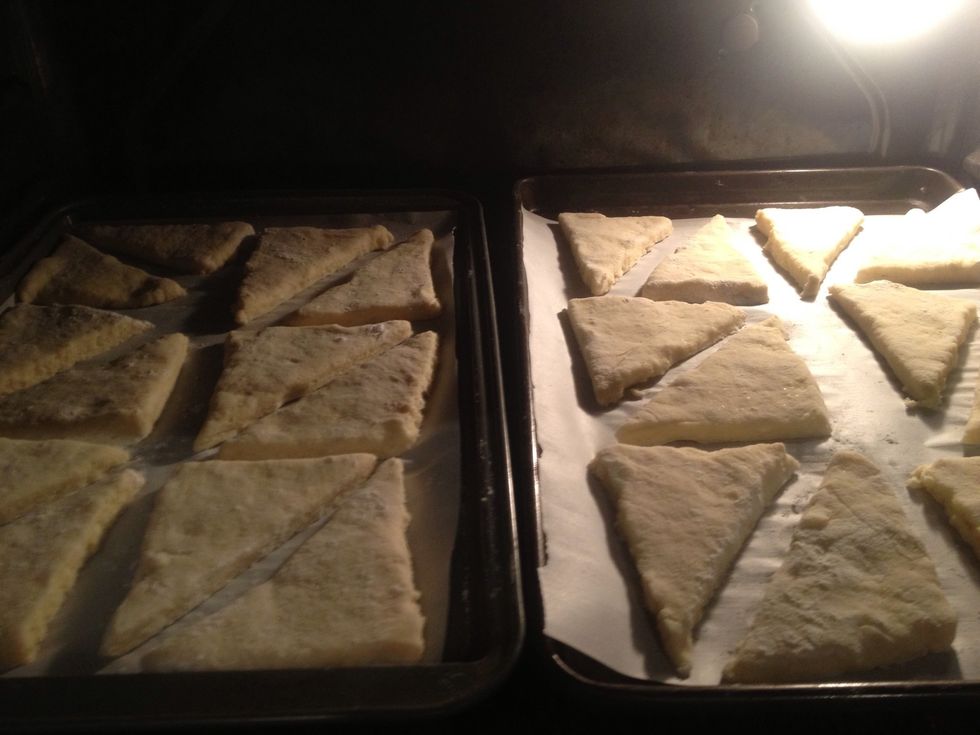 Bake at 325• for exactly 15 mins...these puppies burn real easy!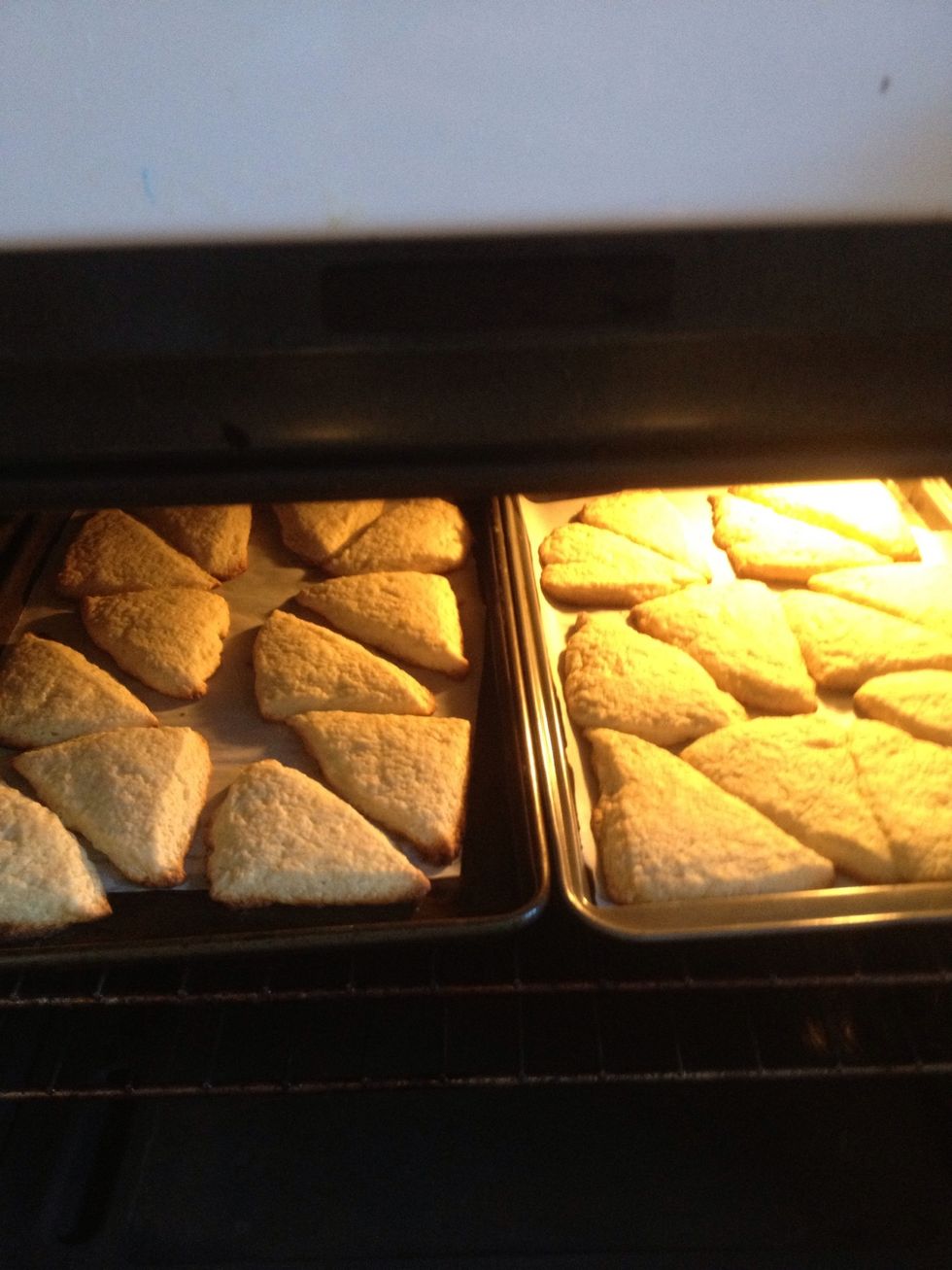 Yum!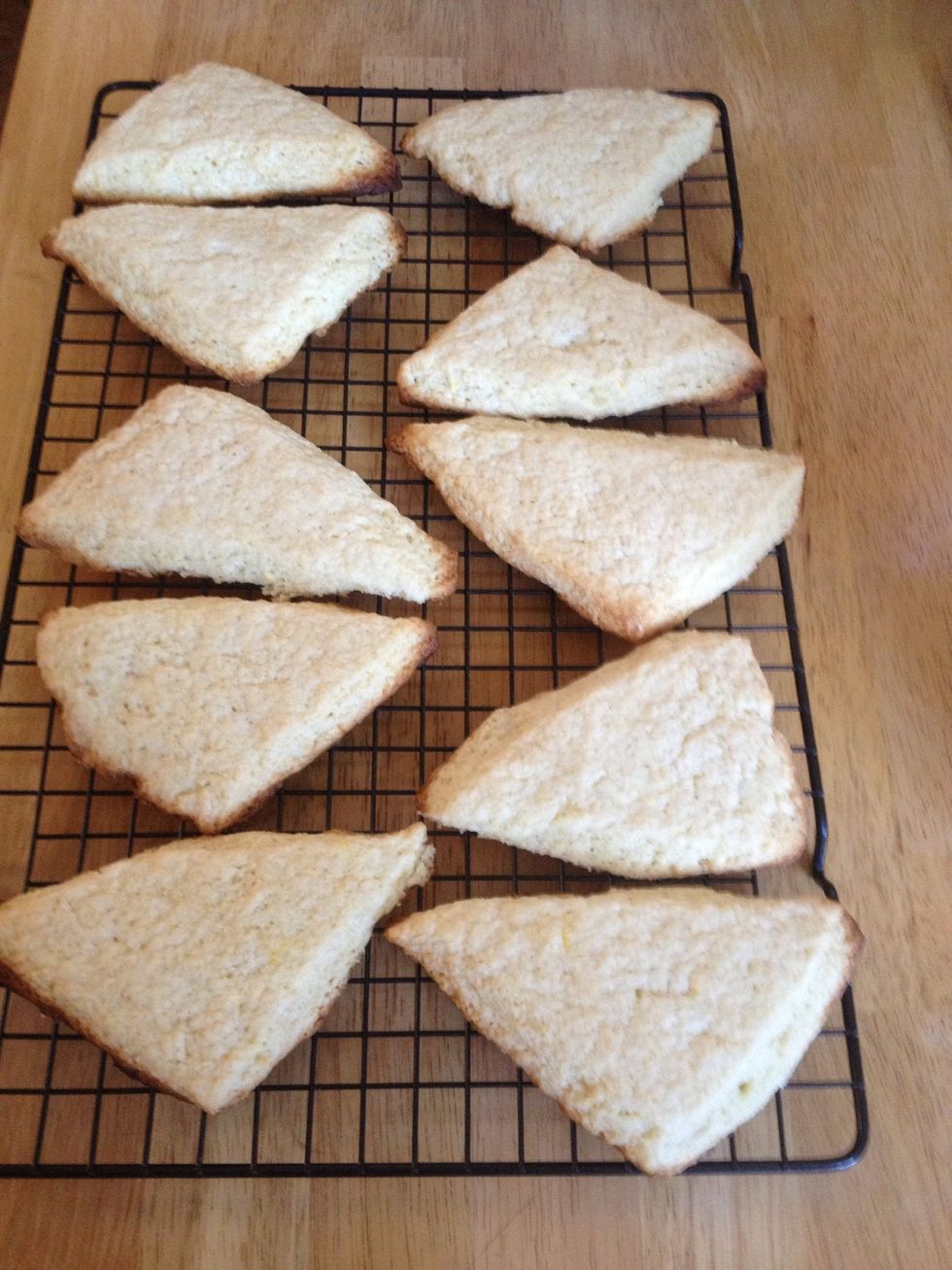 Allow to completely cool on a rack before icing.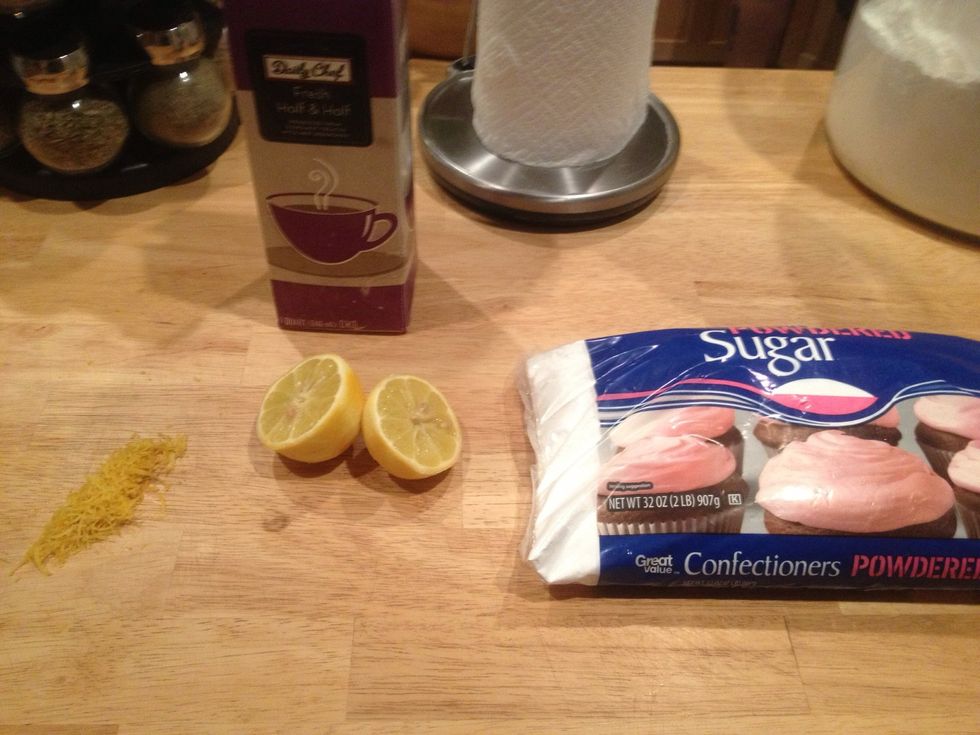 Gather your ingredients for the lemon icing. This can be done while the scones are cooling for timing purposes.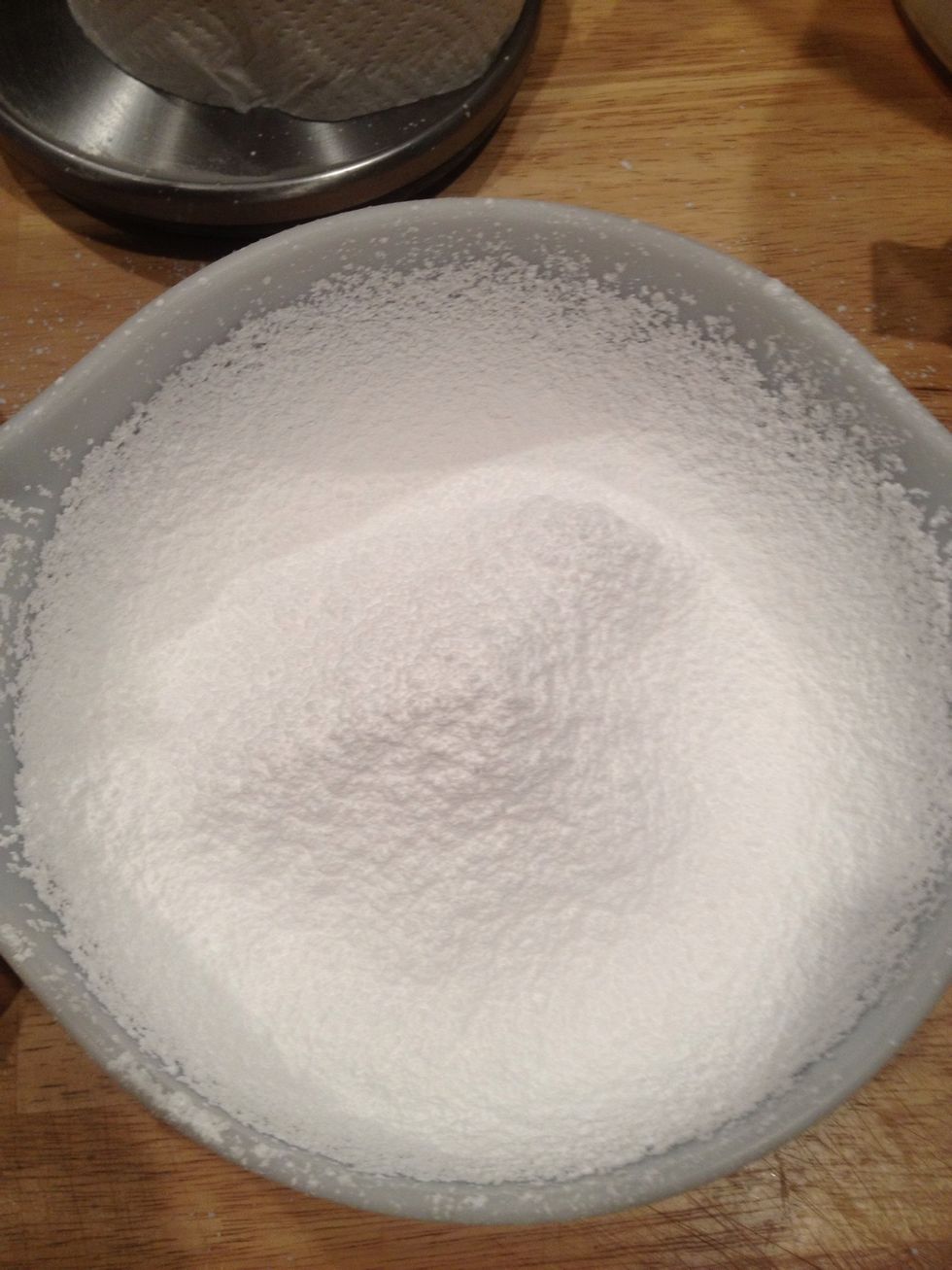 Sift powdered sugar and dash of salt.
Add lemon zest and juice.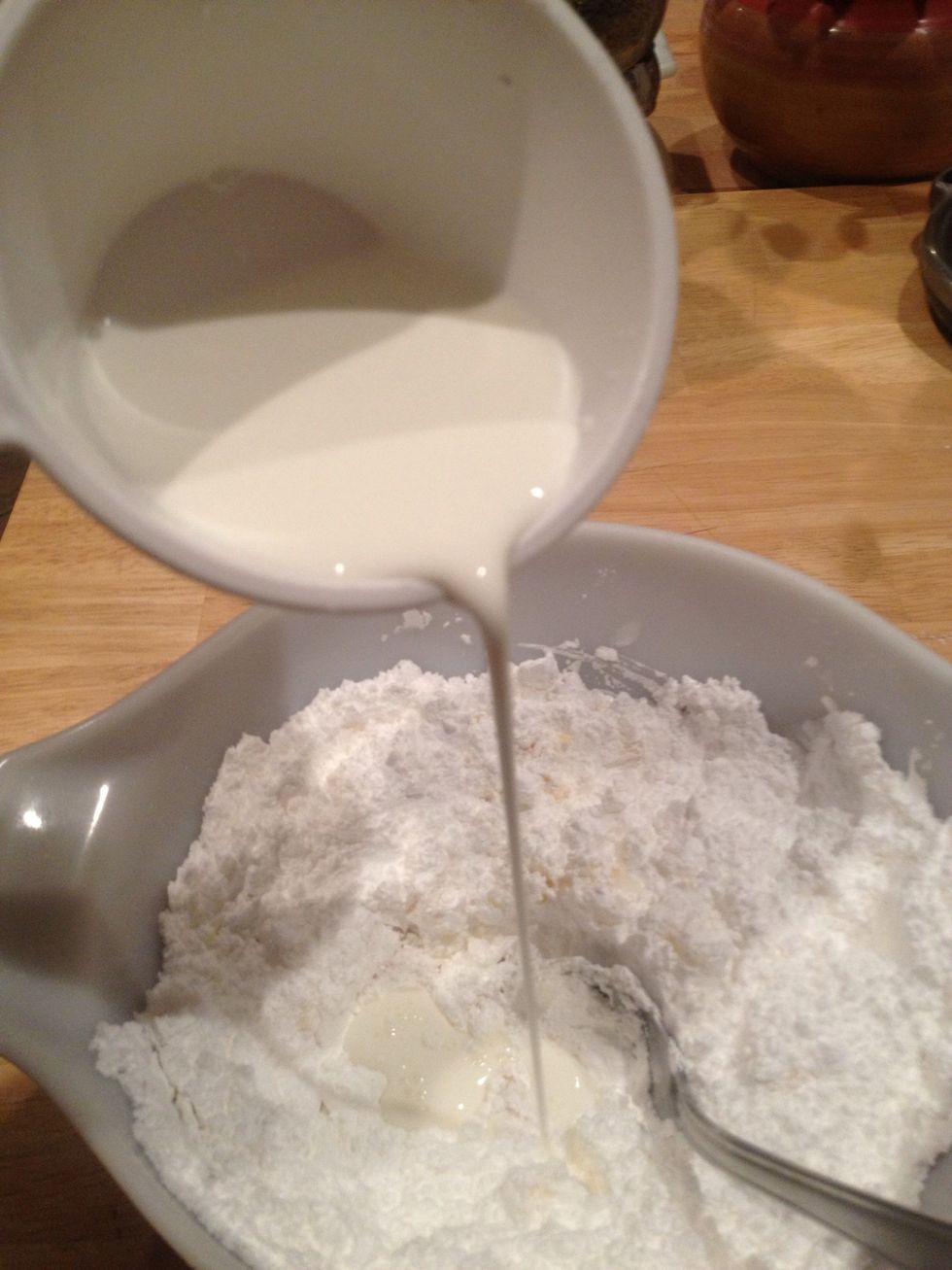 Pour in 1/2 & 1/2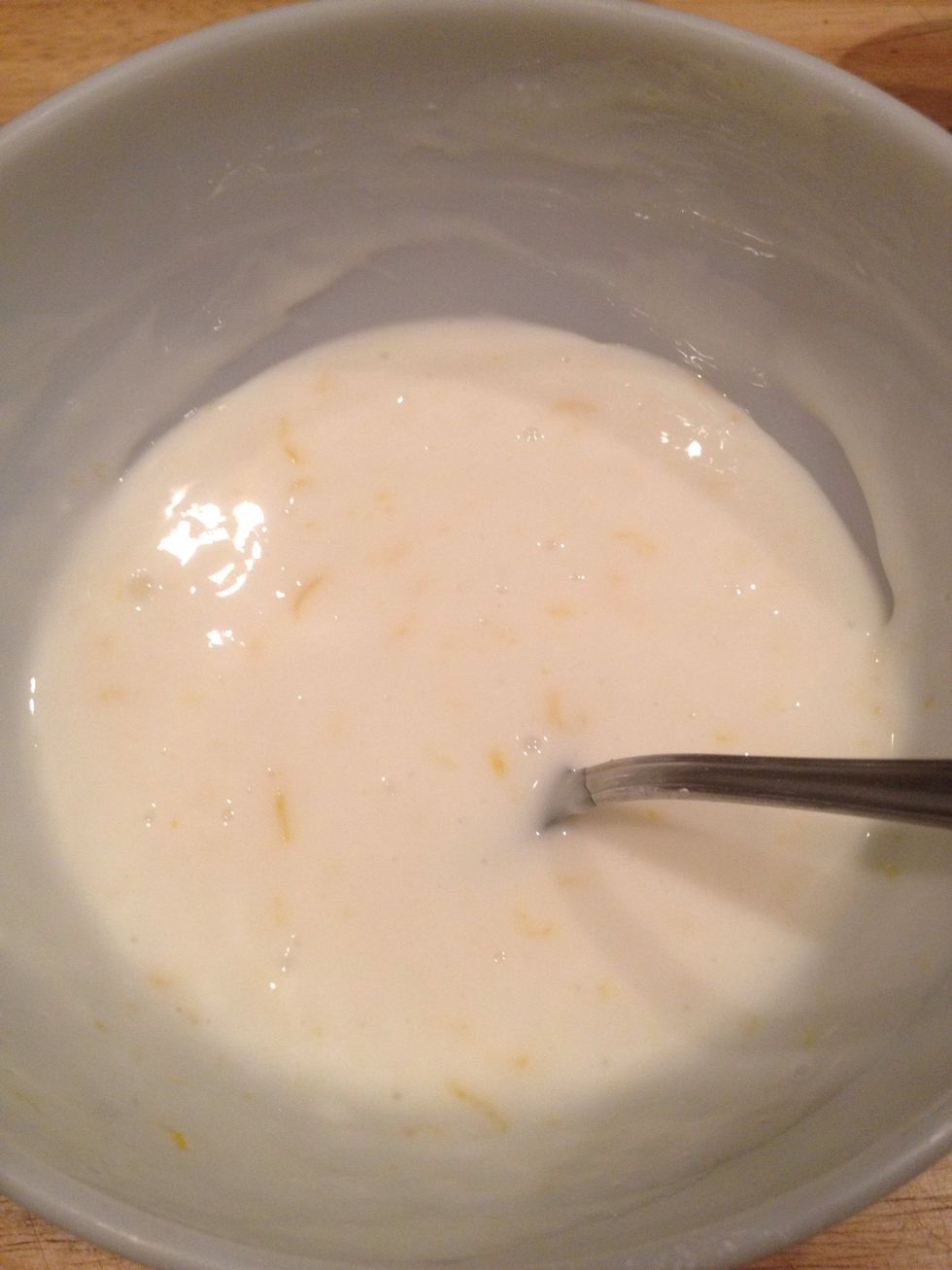 Stir until well blended.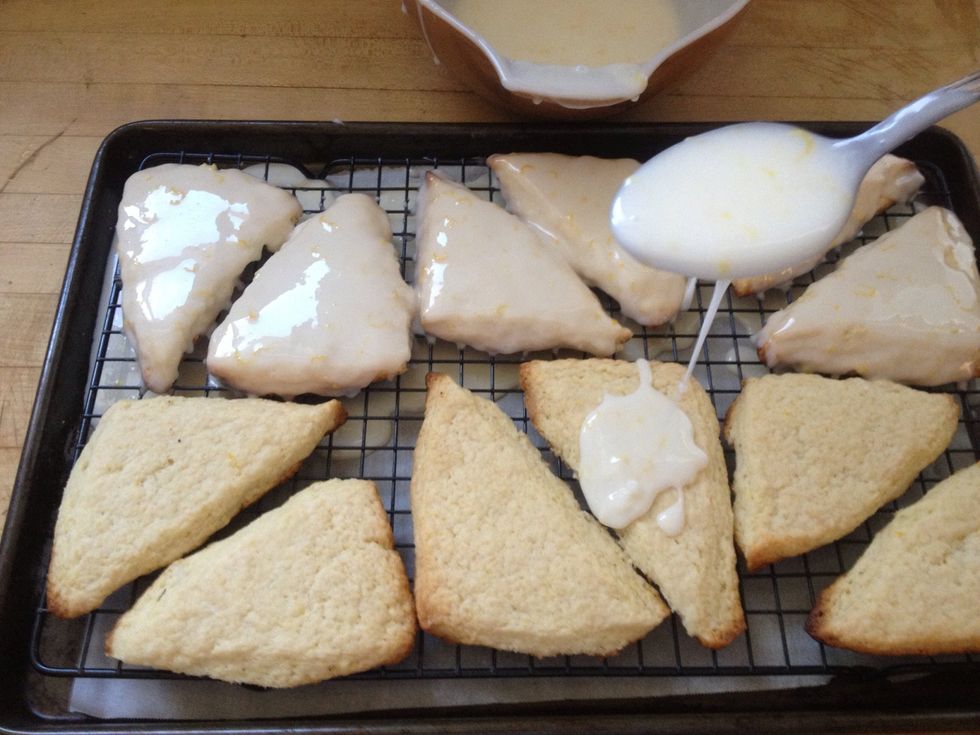 Ice scones once completely cooled using a tablespoon. The dipping method works just as well. Allow the icing to harden before serving, about an hours time.
Voila!
3.0c All Purpose Flour
2/3c Sugar
5.0tsp Baking Powder
1/4tsp Salt
2.0 Sticks of Butter
1.0 Large Egg
1.0c Heavy Cream
1.0 Lemon Zested
5.0c Powdered Sugar
1/2c Half and Half
1.0 Lemon Juiced and Zested
Dash of Salt
Michael Gallegos
I love the art of food...I am a gastronome and a bit of an irreverent chef! Please do not leave rude and inappropriate comments on my page. Find someone else...