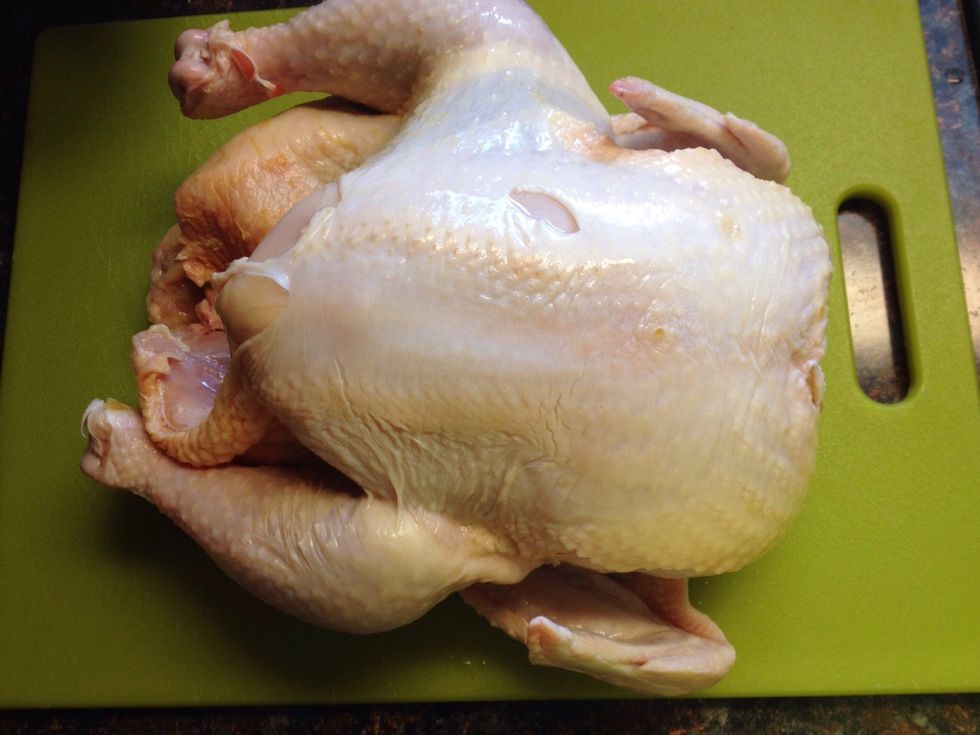 Butcher your chicken into quarters. I used sheers along with a knife to cut through the bones
Rinse your chicken and let it sit to dry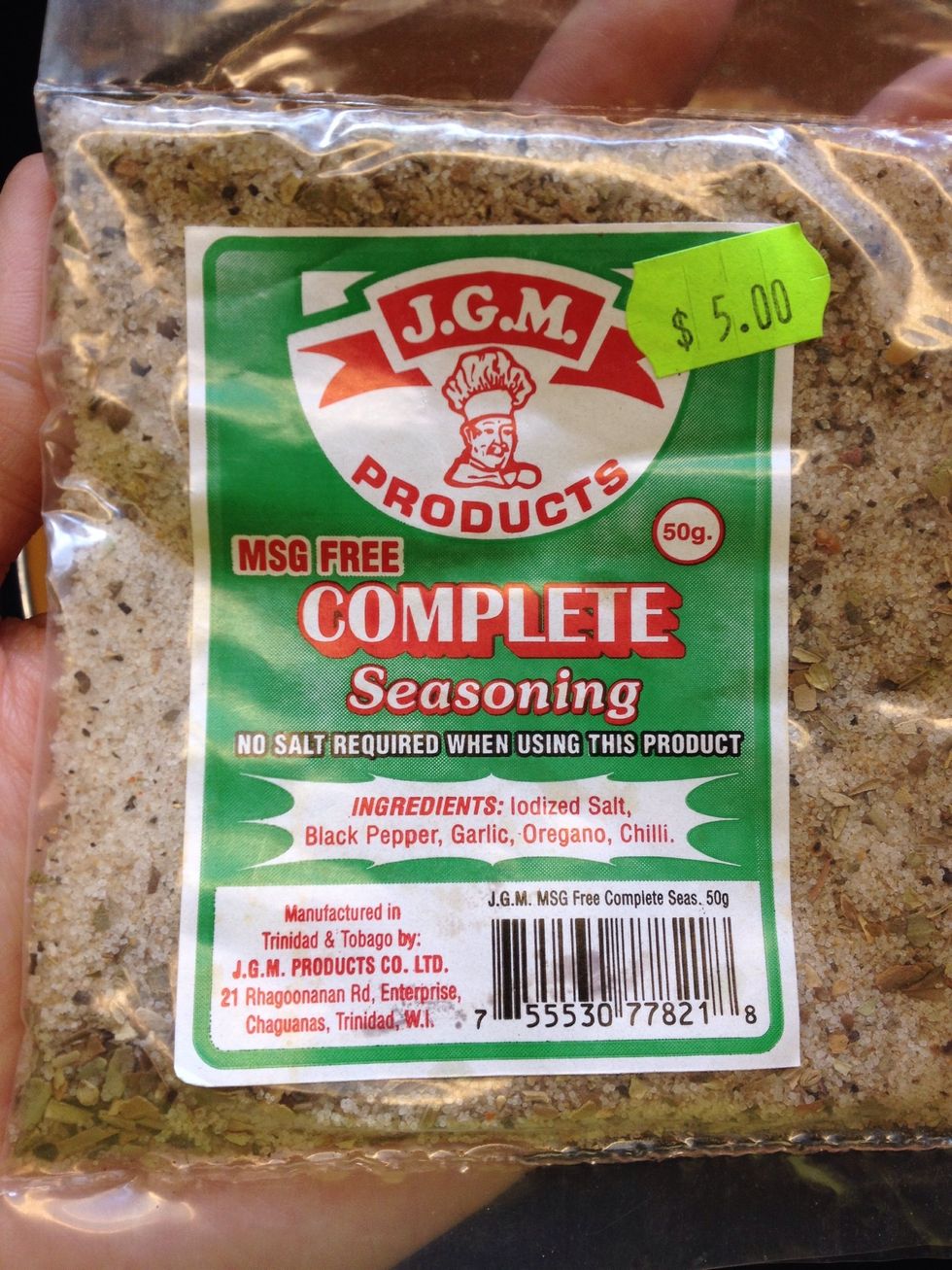 I have this seasoning that I picked up when I was traveling to Trinidad. Use any common seasoning such as salt, pepper, oregano, thyme, etc.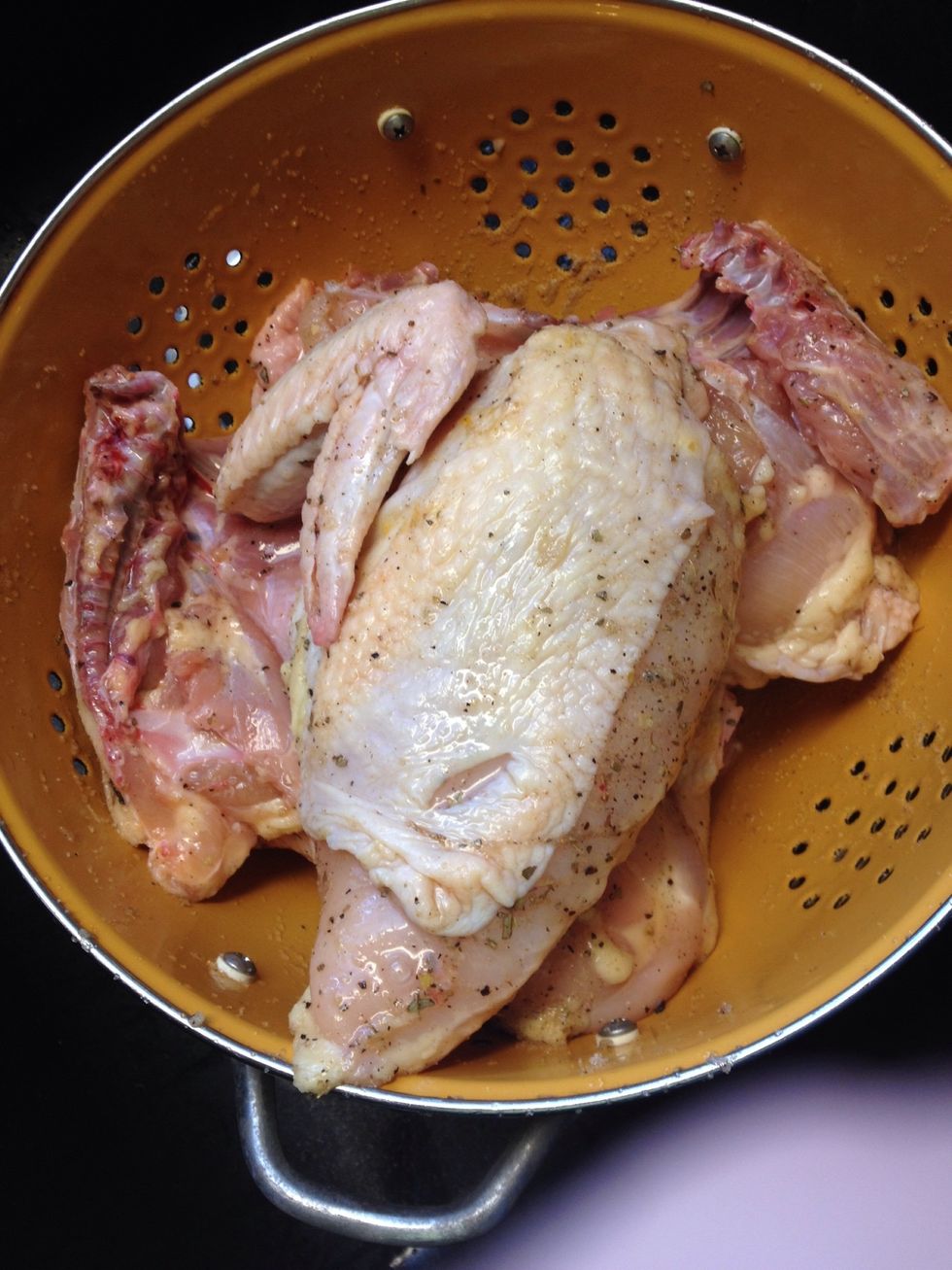 Season your chicken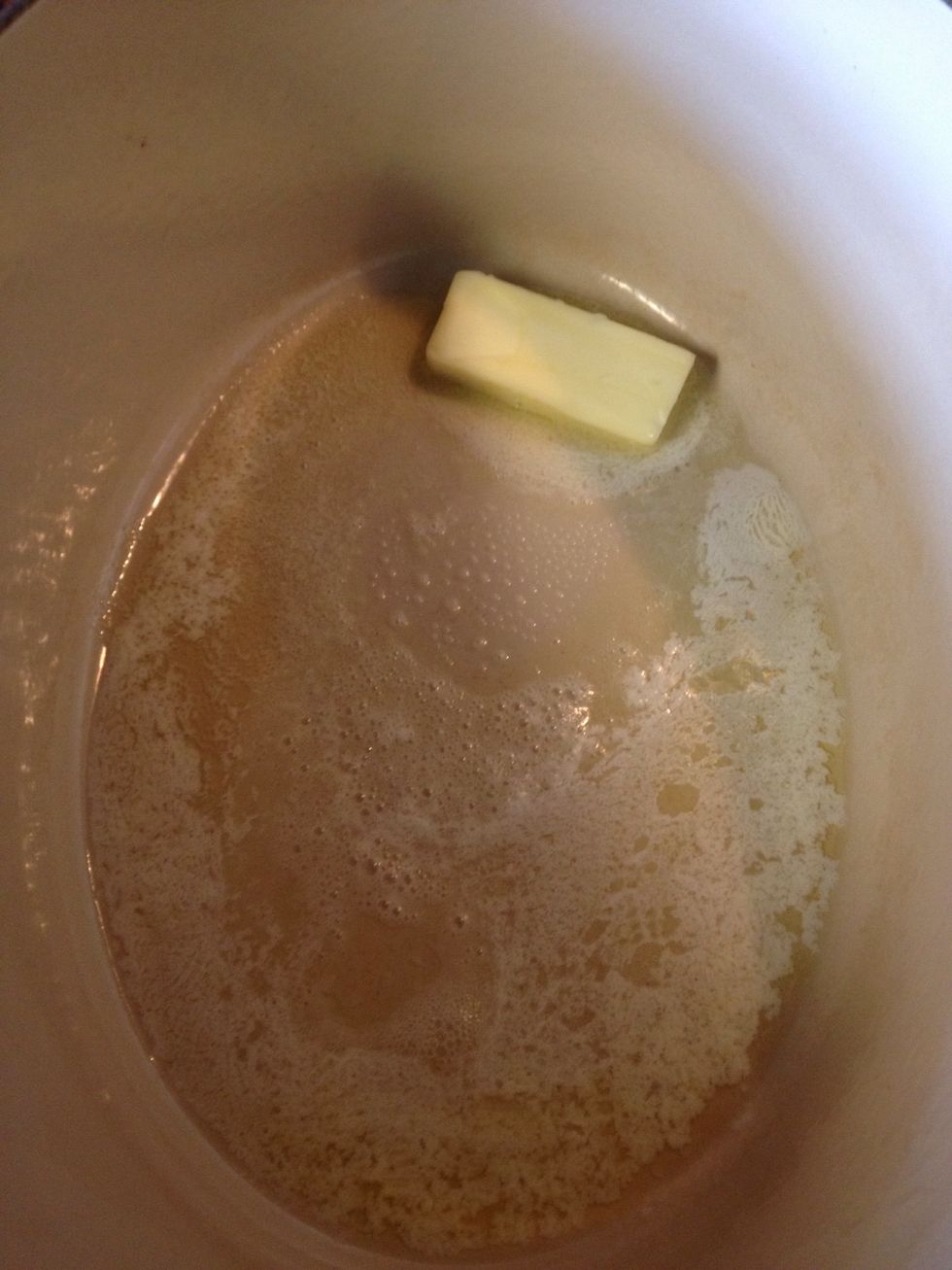 In the Dutch oven, melt your butter in high heat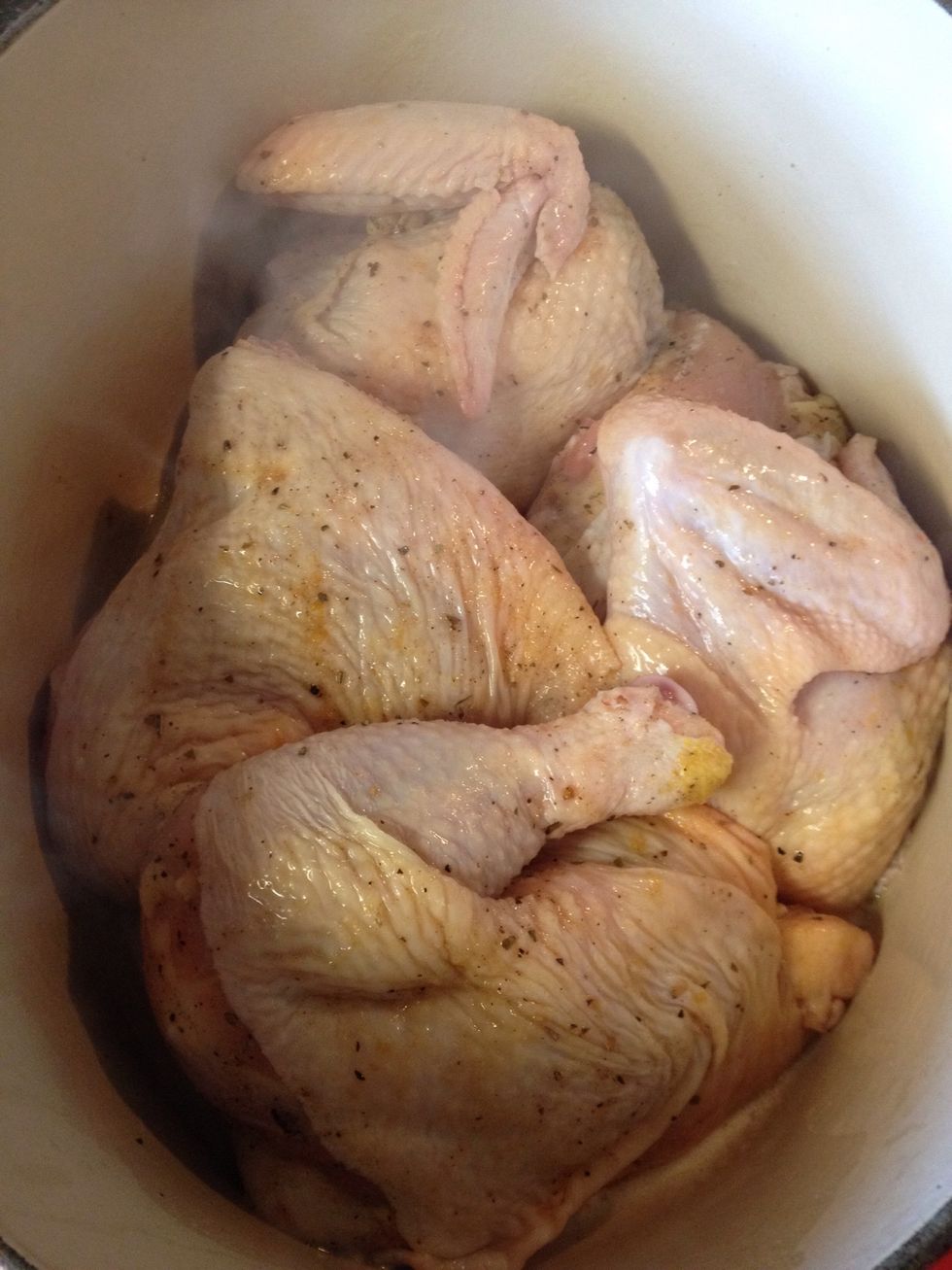 Place your chicken into the Dutch oven and add minced garlic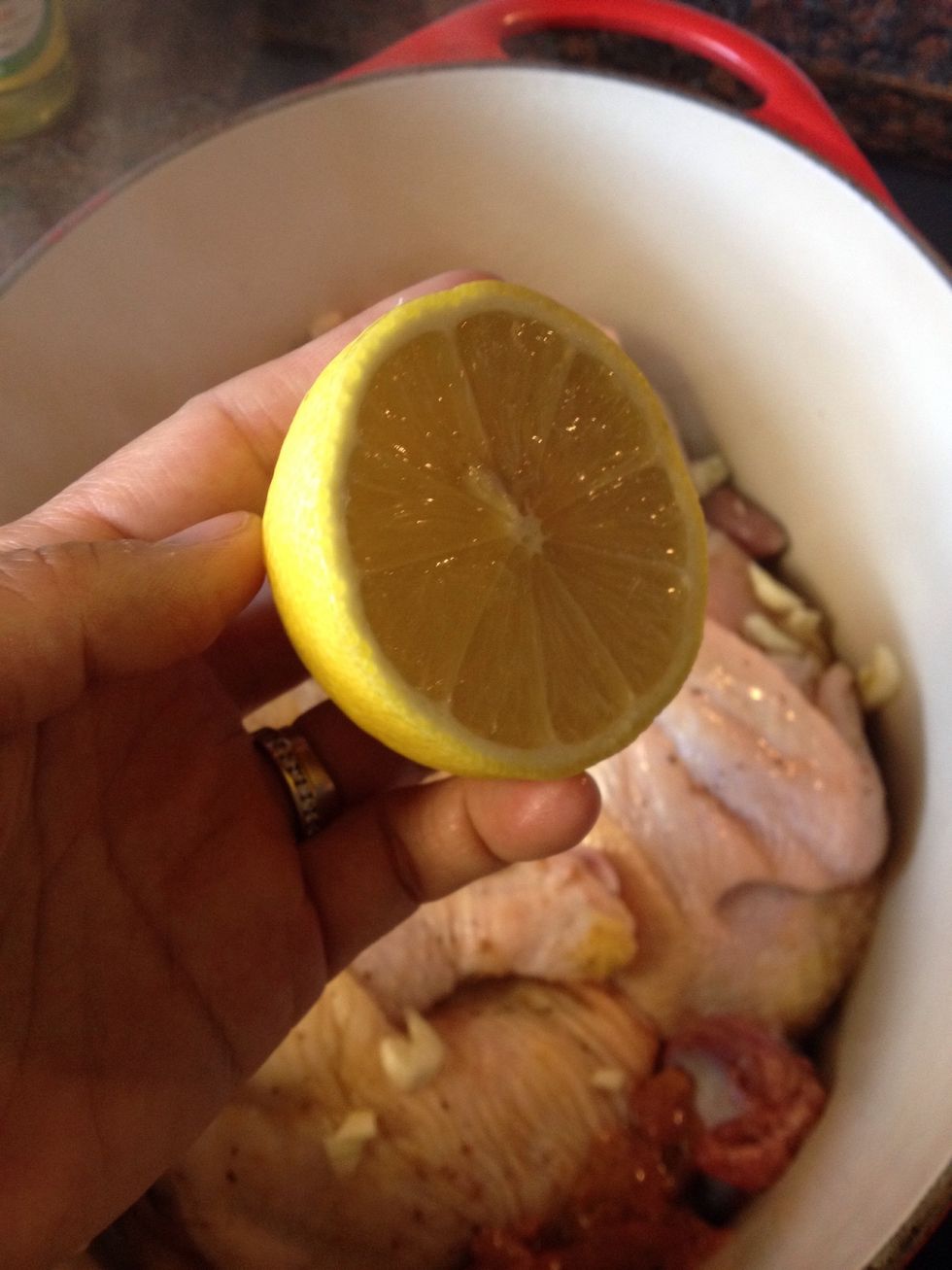 Use the juice of 1/2 a lemon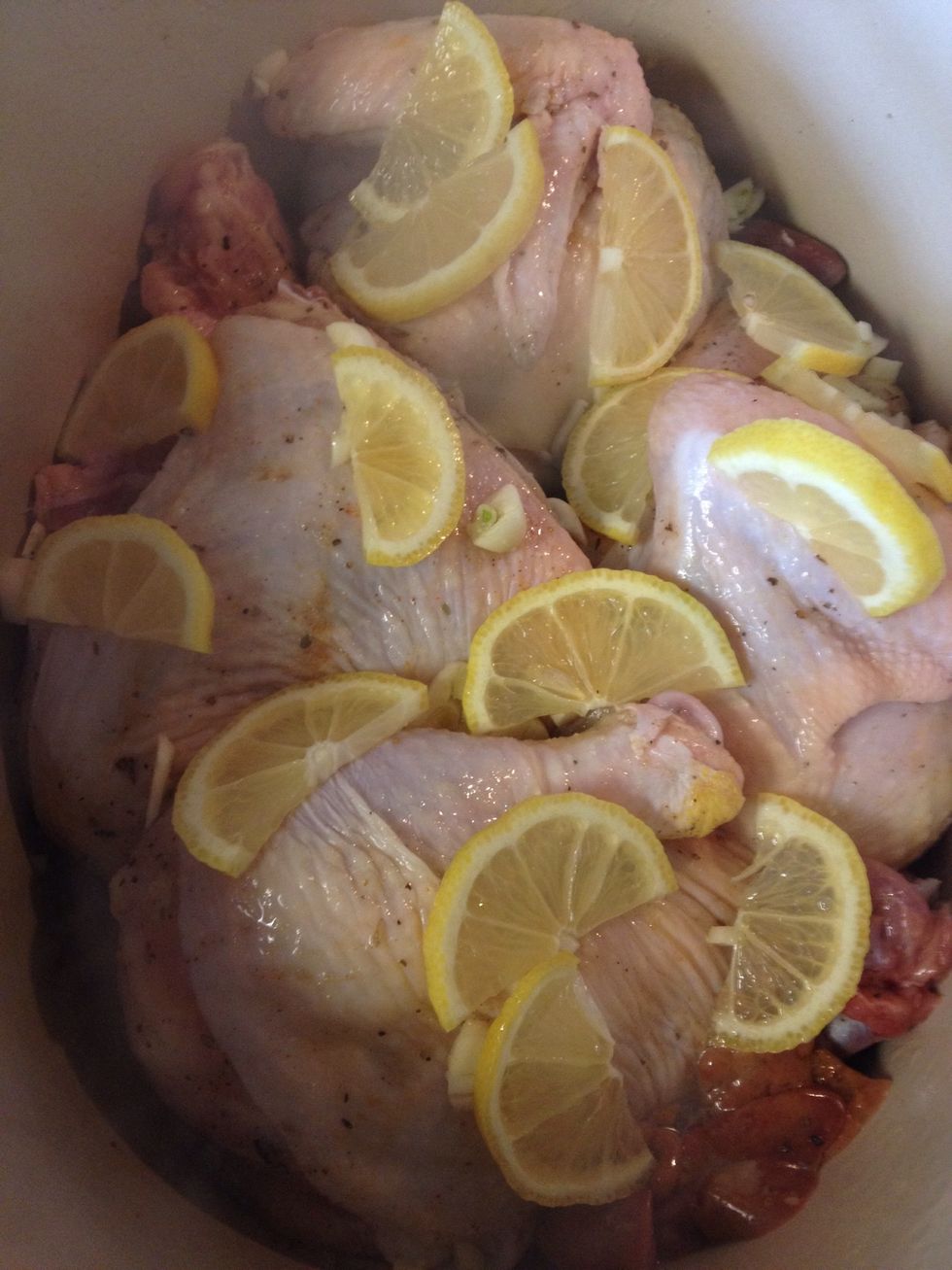 Sliced the other 1/2 and place it on top.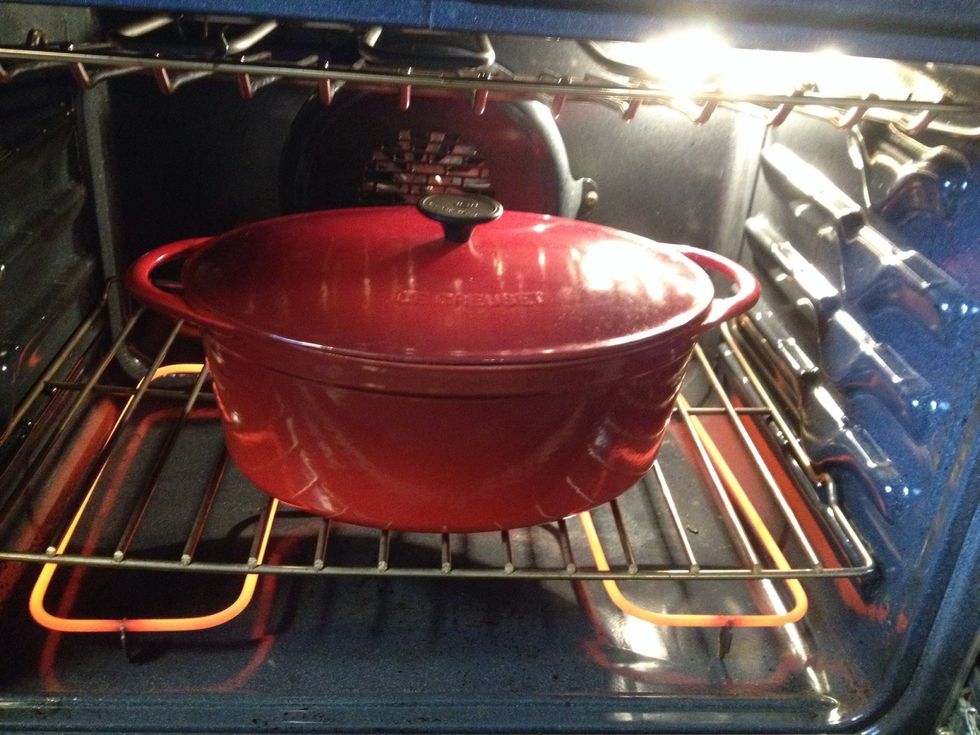 Cover and roast for 20 min at 425 degrees.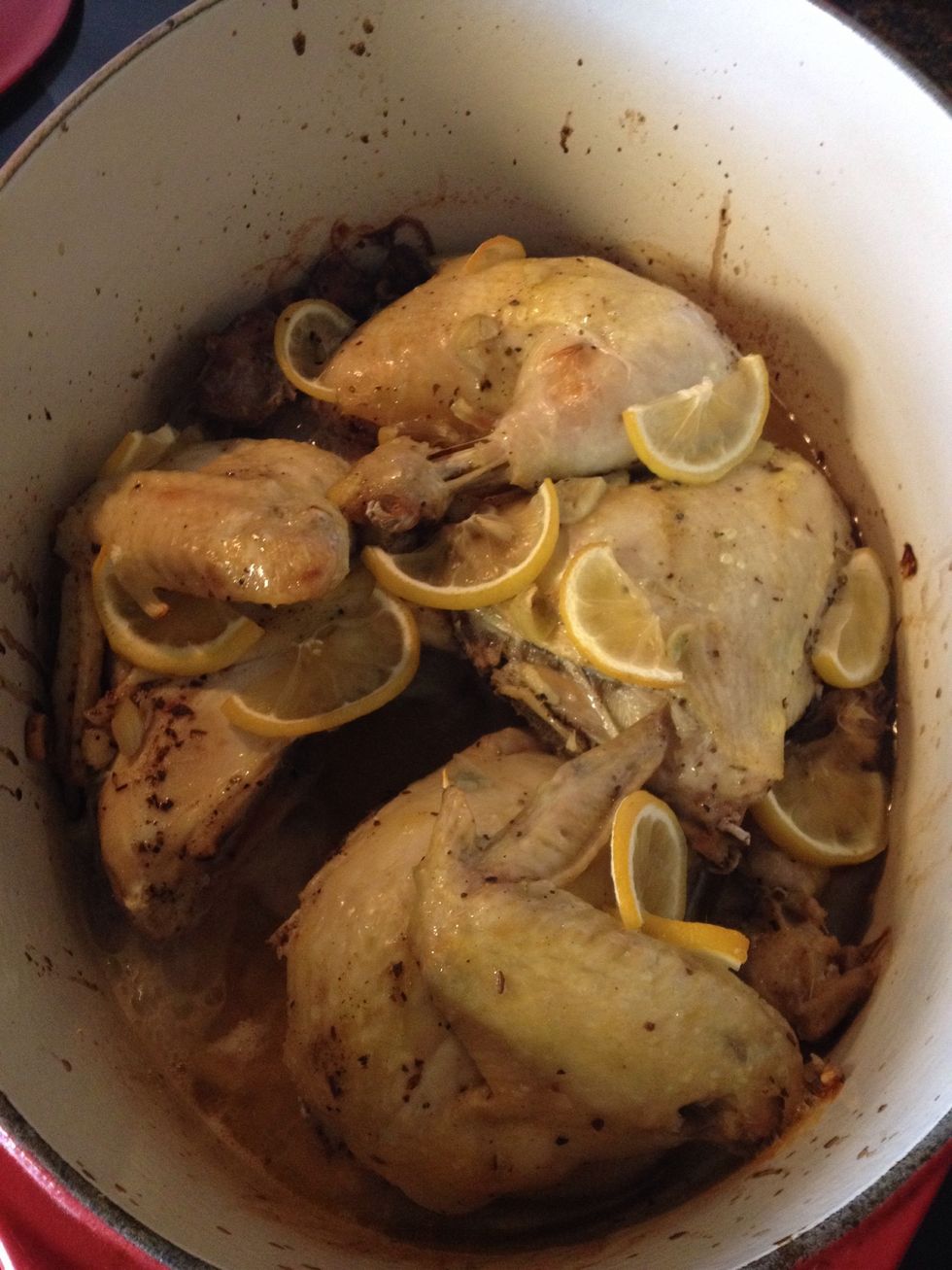 Remove cover and cook for 15 mins
Serve and enjoy
1.0 Chicken
1.0 Lemon
1.0 Package of seasoning
3.0 Cloves of garlic
1.0 Stick of butter