Most delicious Leg of Lamb roast made with few ingredients and Tessemae's Zesty Ranch Marinade.
48
Gather ingredients. Call friends to come over for an unforgettable meal.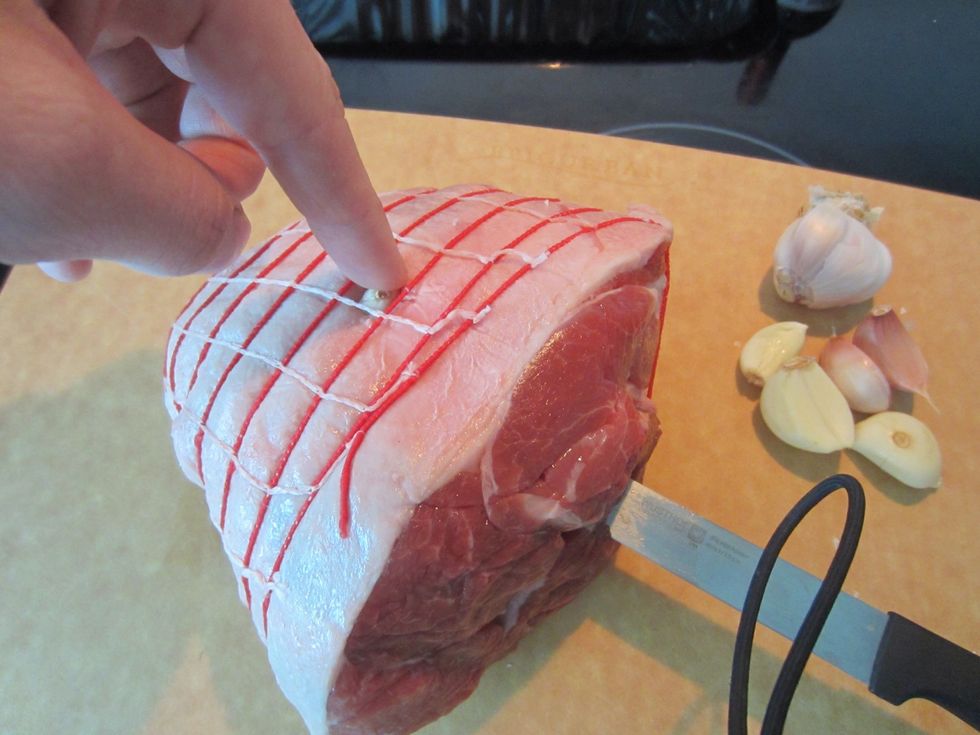 I bought a portion big enough for 3, de boned and strung up by the butcher in whole foods. Poke holes in several different spots through out the cut. Poke in full cloves of garlic towards the middle.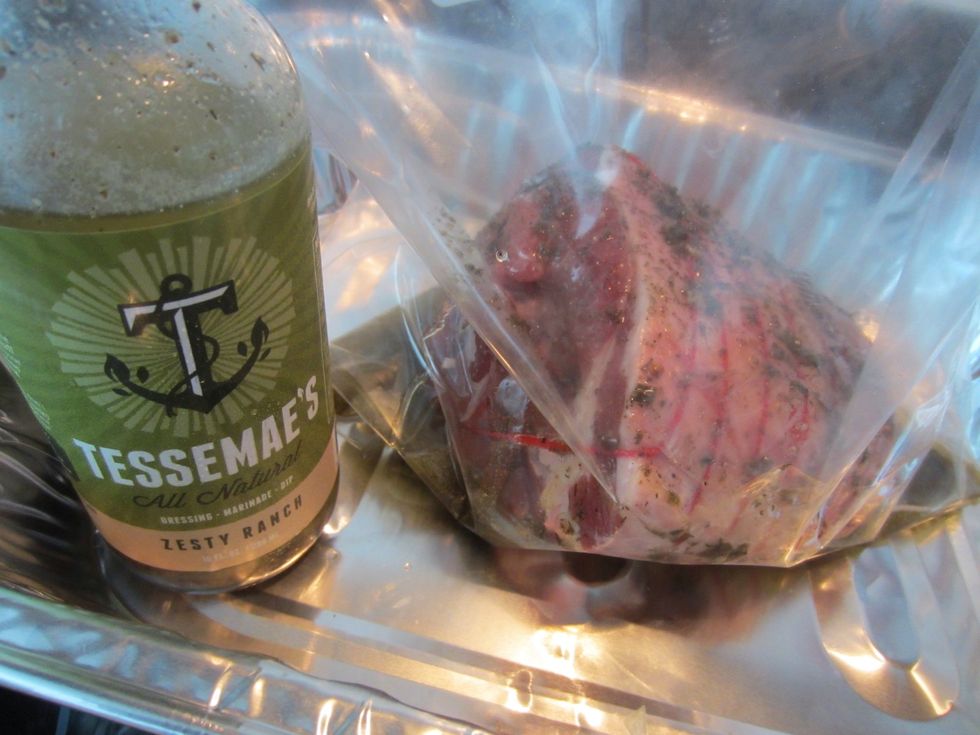 Place leg in zip lock bag and loosely pour in the Zesty Ranch. This has all the seasonings you will need. No need to add any other spices. Place in fridge the night before or morning of.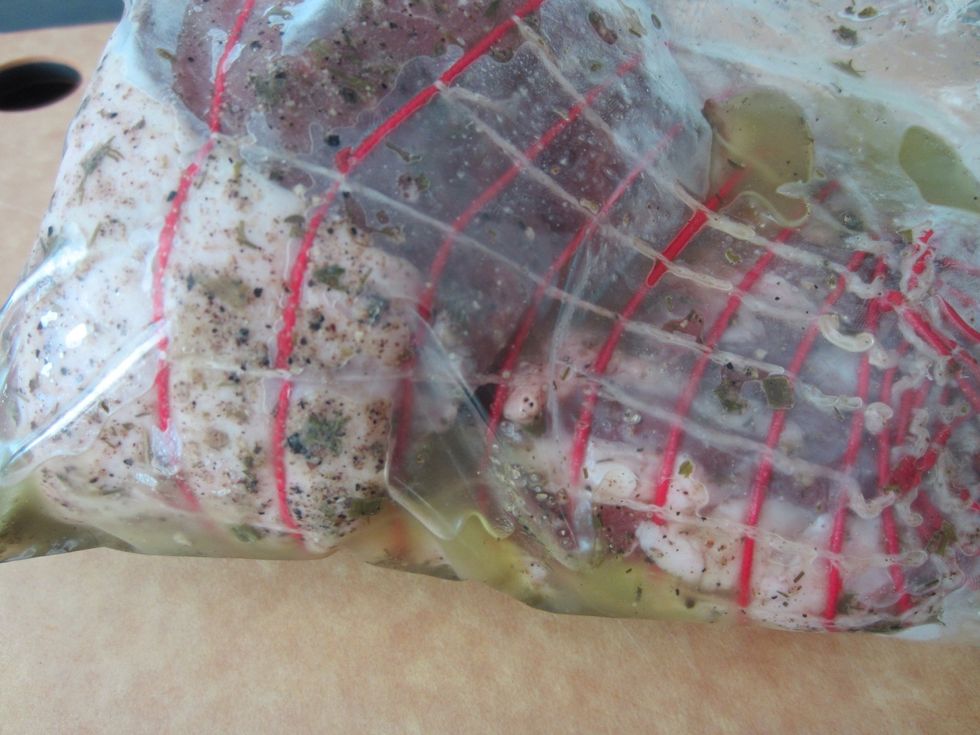 Before cooking take out leg out of fridge long enough to reach room temp. This will help cooking the leg evenly throughout the cut. Set oven to 475 degrees
Chop up veggies into bite size pieces and pour on a little Zesty Ranch dressing. Mix together and toss into roasting pan.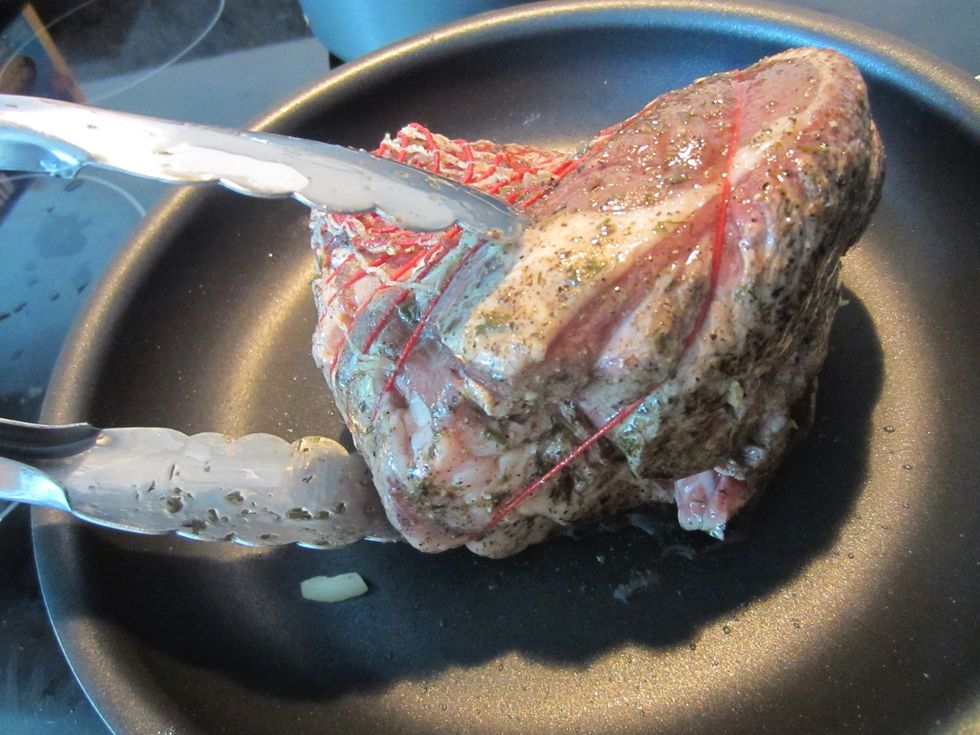 In a frying pan quickly sear the outside of leg on high heat. Optional step but good trick that locks in flavors.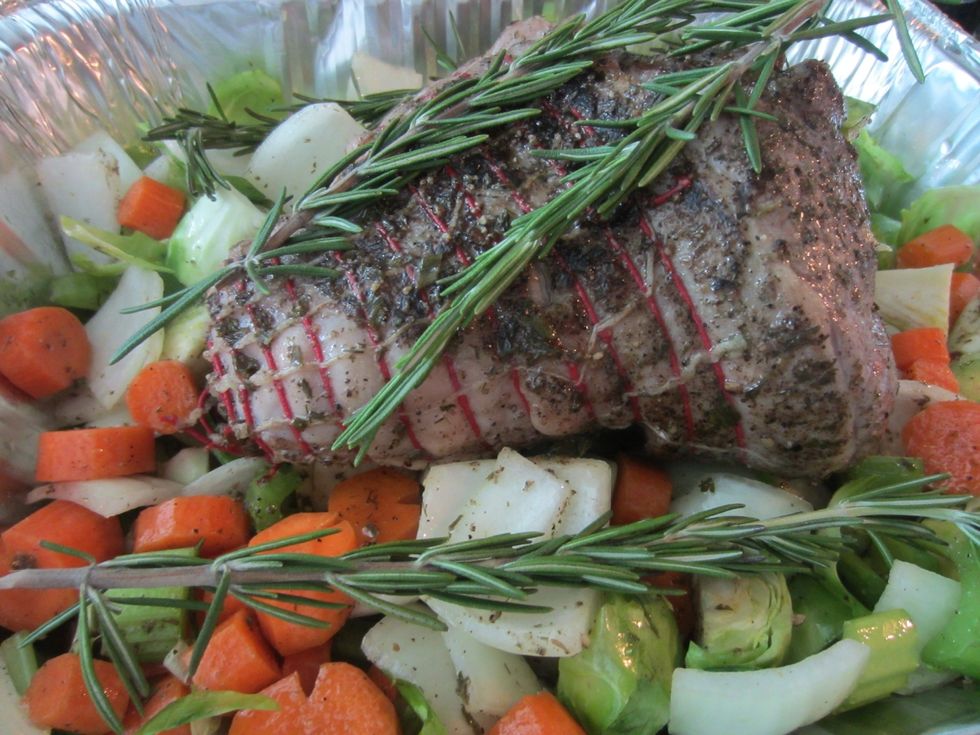 Place leg in roasting pan making sure it is resting on top of veggies and not pan. Don't want to cook the leg onto The pan. Add some rosemary if you would like.
Cover with foil and cook for 15-20 minutes. Take off foil and add 3/4 cups of vegetable broth. Reduce heat to 375. Keep foil off and Cook for another 75-80 minutes.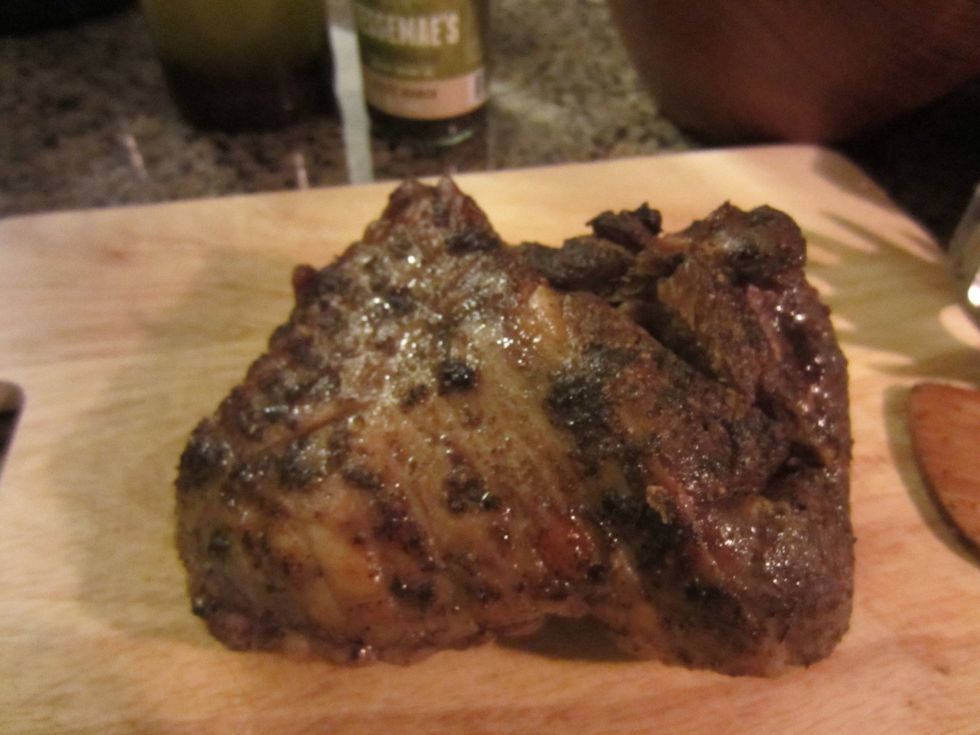 Take out of oven and let the lamb sit for another 15 minutes. This will allow all the juices to settle into lamb before you cut. Remember the lamb will continue to cook even out of the oven.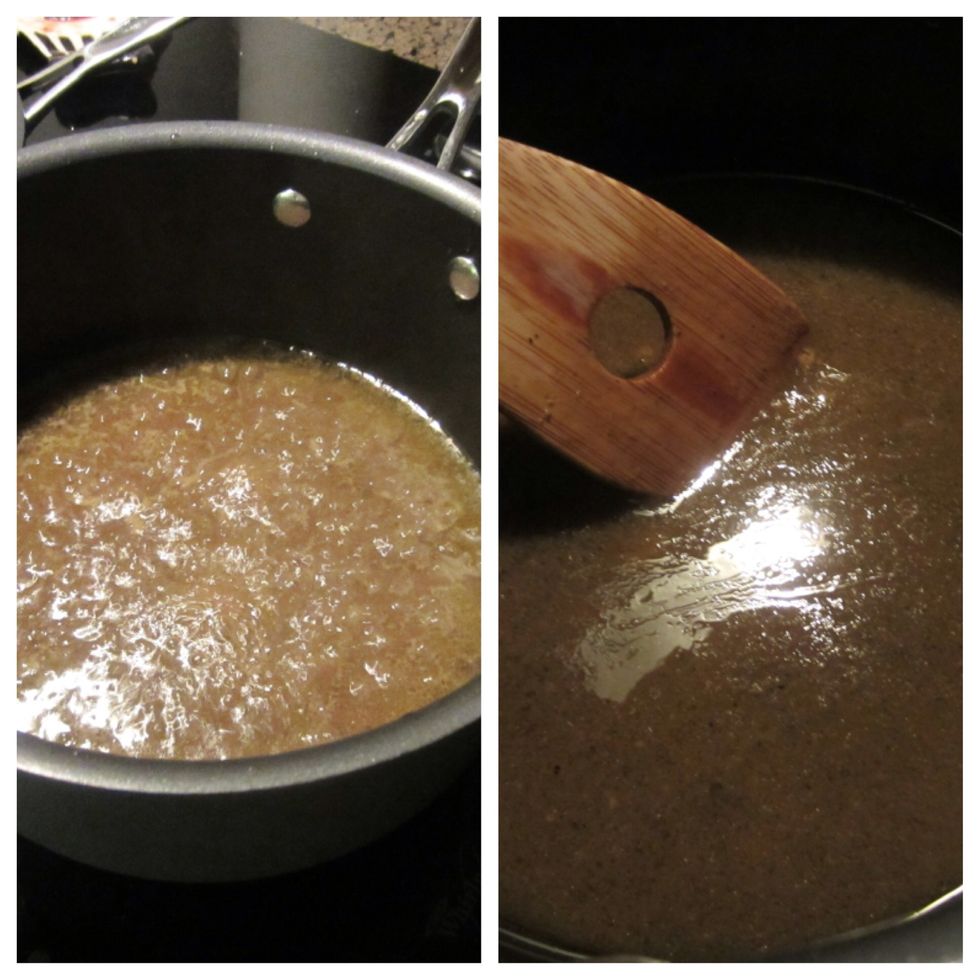 While the lamb is sitting strain out the extra liquid from baking pan and place in pot. Add the rest of the stock and a couple drops of red wine. Cook on medium high to reduce gravy down.
Carve your masterpiece and enjoy! Serve with veggies and whatever else floats your boat.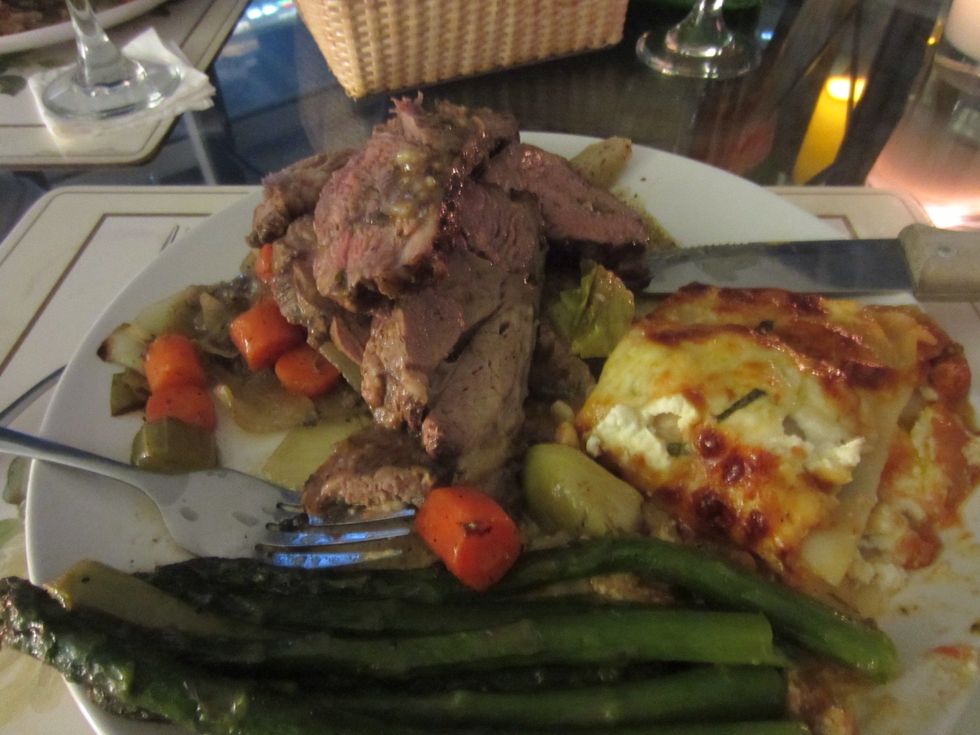 I wouldn't recommend eating this much even though its hard to resist.
Leg of lamb , without bone
Onion
Tessemae's Zesty Ranch Dressing
Carrots
Celery
Brussels sprouts
1 cup of vegetable broth
Rosemary
Lemon
Red wine
Garlic
That's all it takes to make this delicious dish