Leeks are like young sexy onions, less intense. But sexy. Most people who do not like onions (what???) often enjoy leek soup. Adding a creamy potato element makes the soup kind of chowdery and great.
10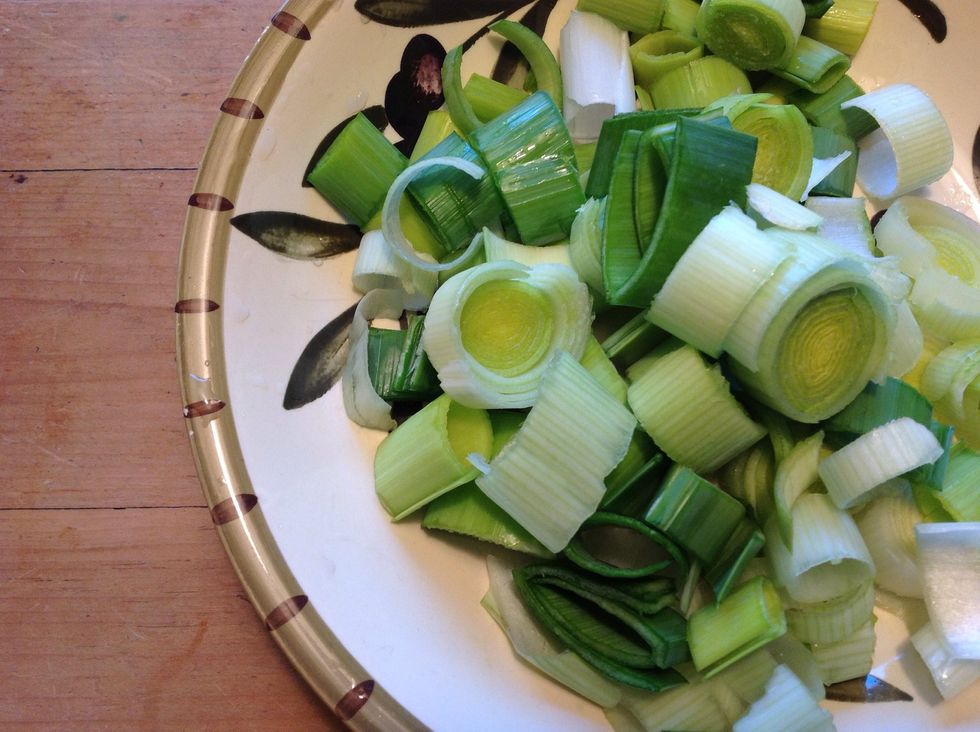 Wash leeks well, good ones tend to still have a bit of mud in the green area. Cut leek into pieces as big or small as you want.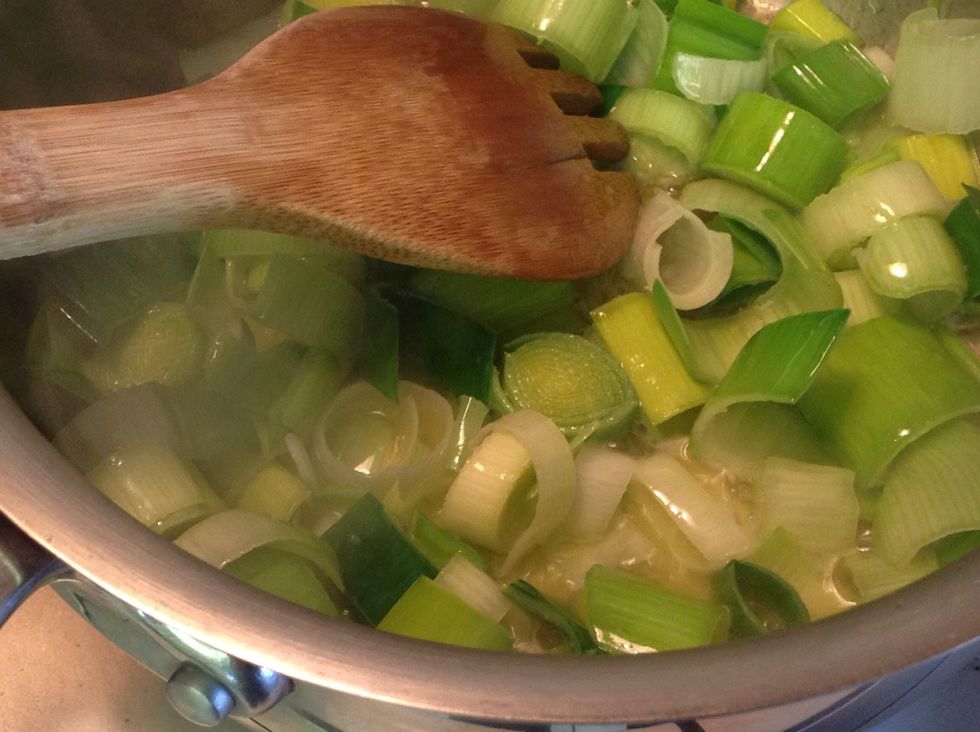 Cook in olive oil and butter as long as you like.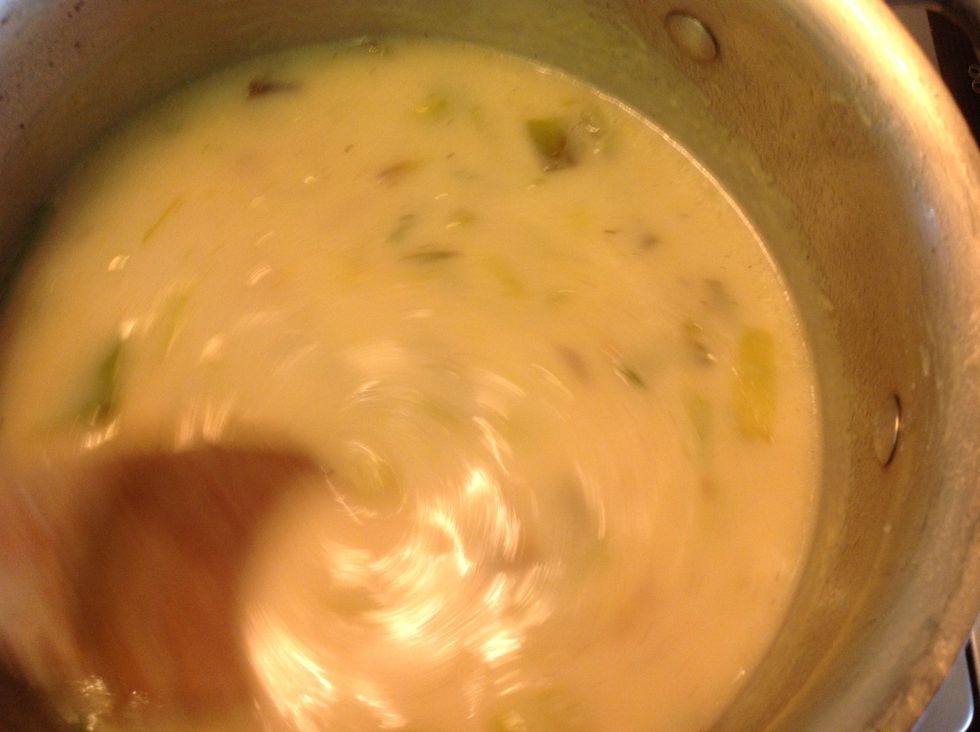 Add chicken broth and bring to a simmer. Then add in the white wine and stir. Have some wine yourself. Then add the milk or cream and stir. At this point you can blend it for a creamy soup. Not me.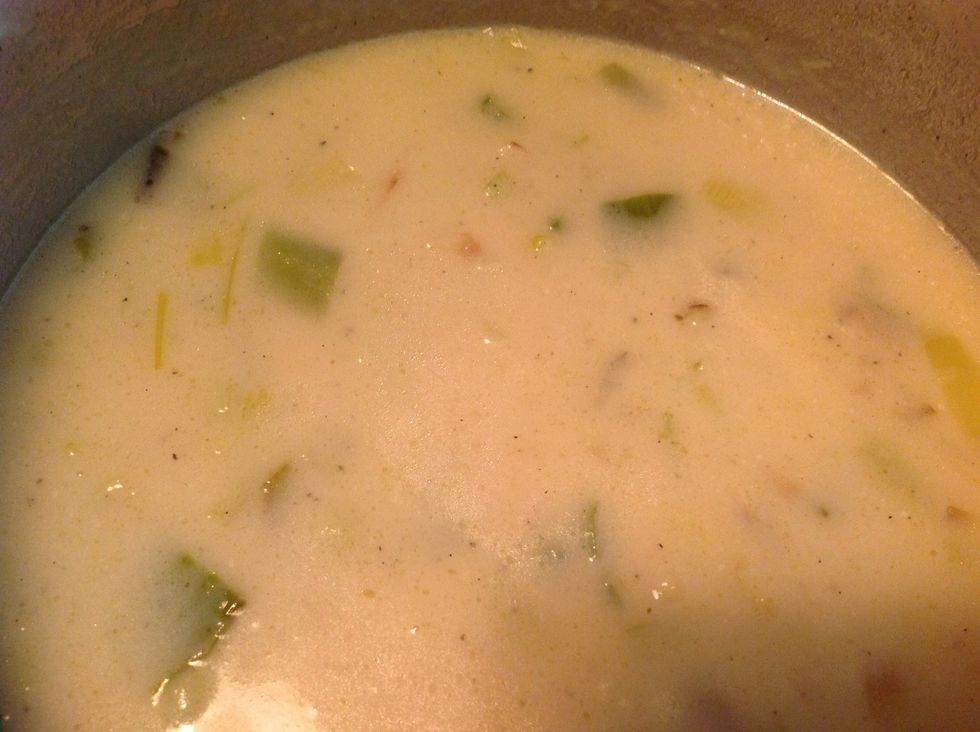 Slowly stir in the instant mashed potatoes until you reach the consistency you want. Add less than you think, as it gets thick. Salt and pepper to taste now, just in case the potatoes are a bit salty.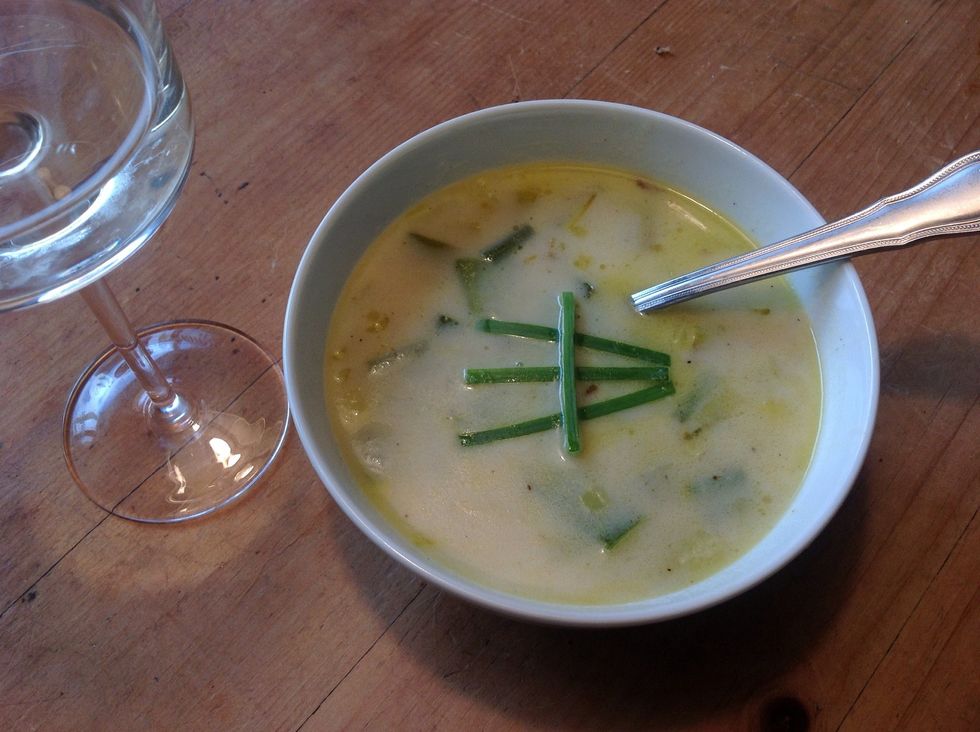 And we're done!
1.0 Leek
1.0 Instant Mashed Potatoes
3.0Tbsp Olive Oil
2.0Tbsp Butter
32.0oz Chicken Broth
Salt & Pepper
1/2c Milk or Cream
1/2c White Wine