Cook Leek, Cauliflower,and Potato Gluten-Free Soup
4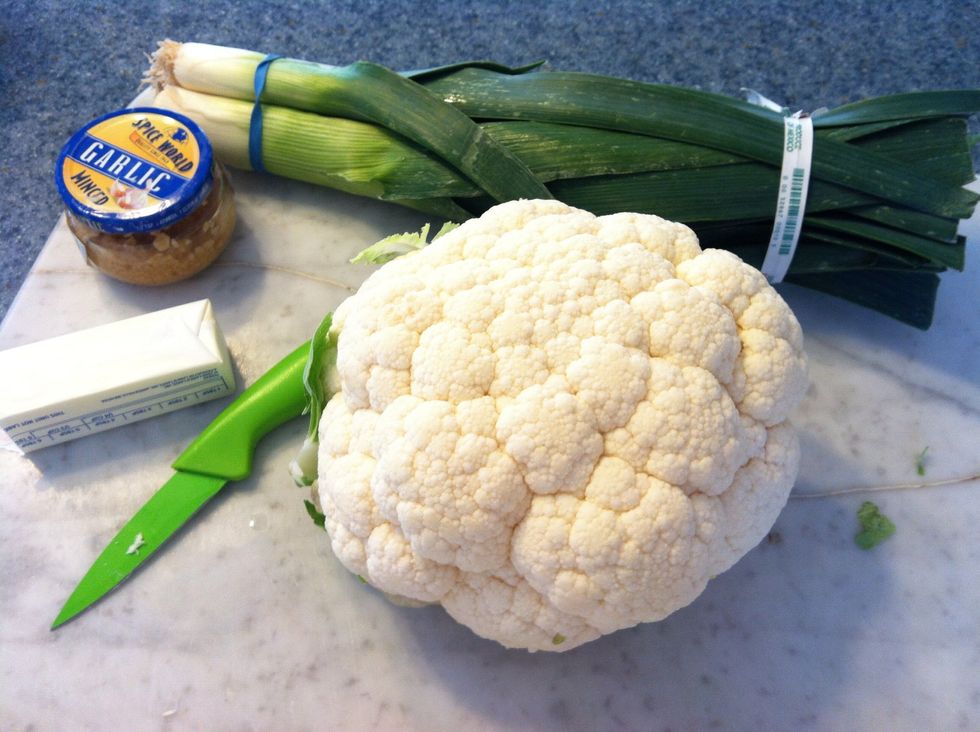 Gather your ingredients....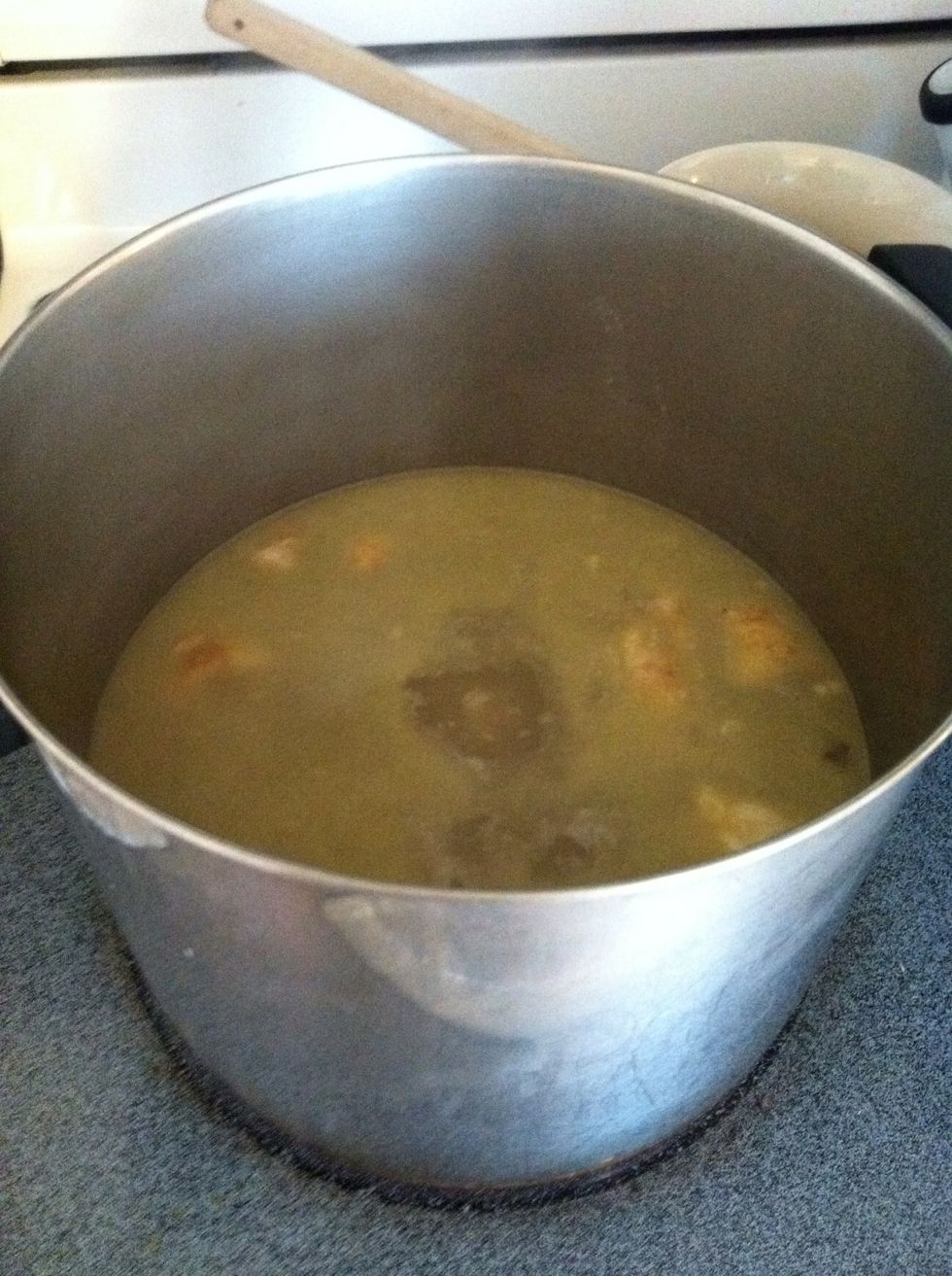 I started with making my own chicken broth-boiling bones with garlic, s+p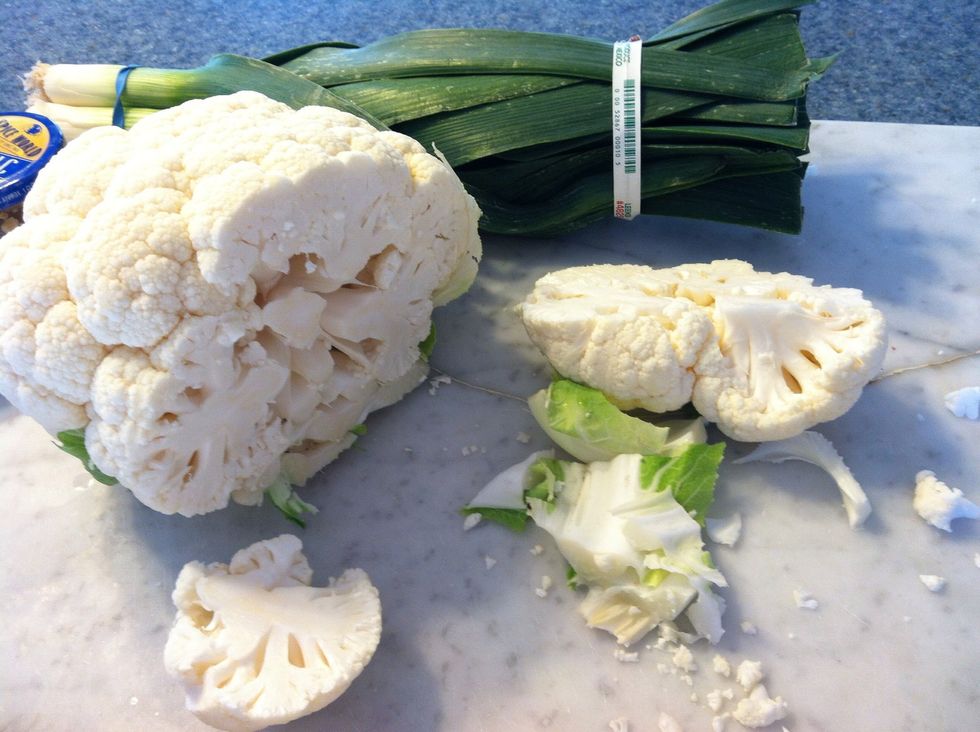 Chop cauliflower florets first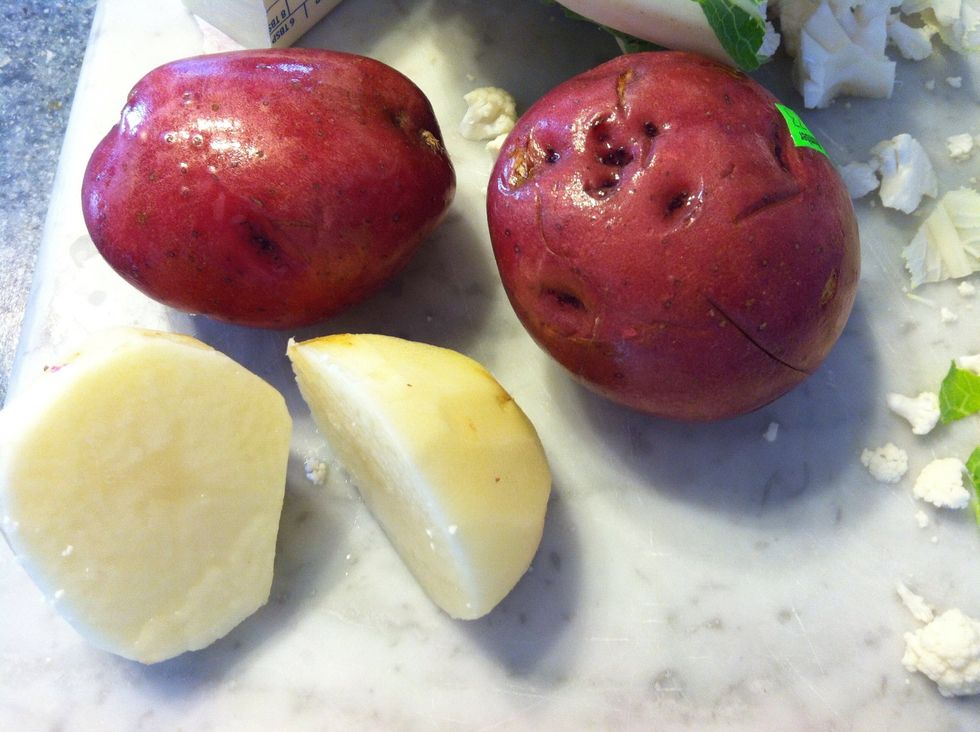 Peel and chop potatoes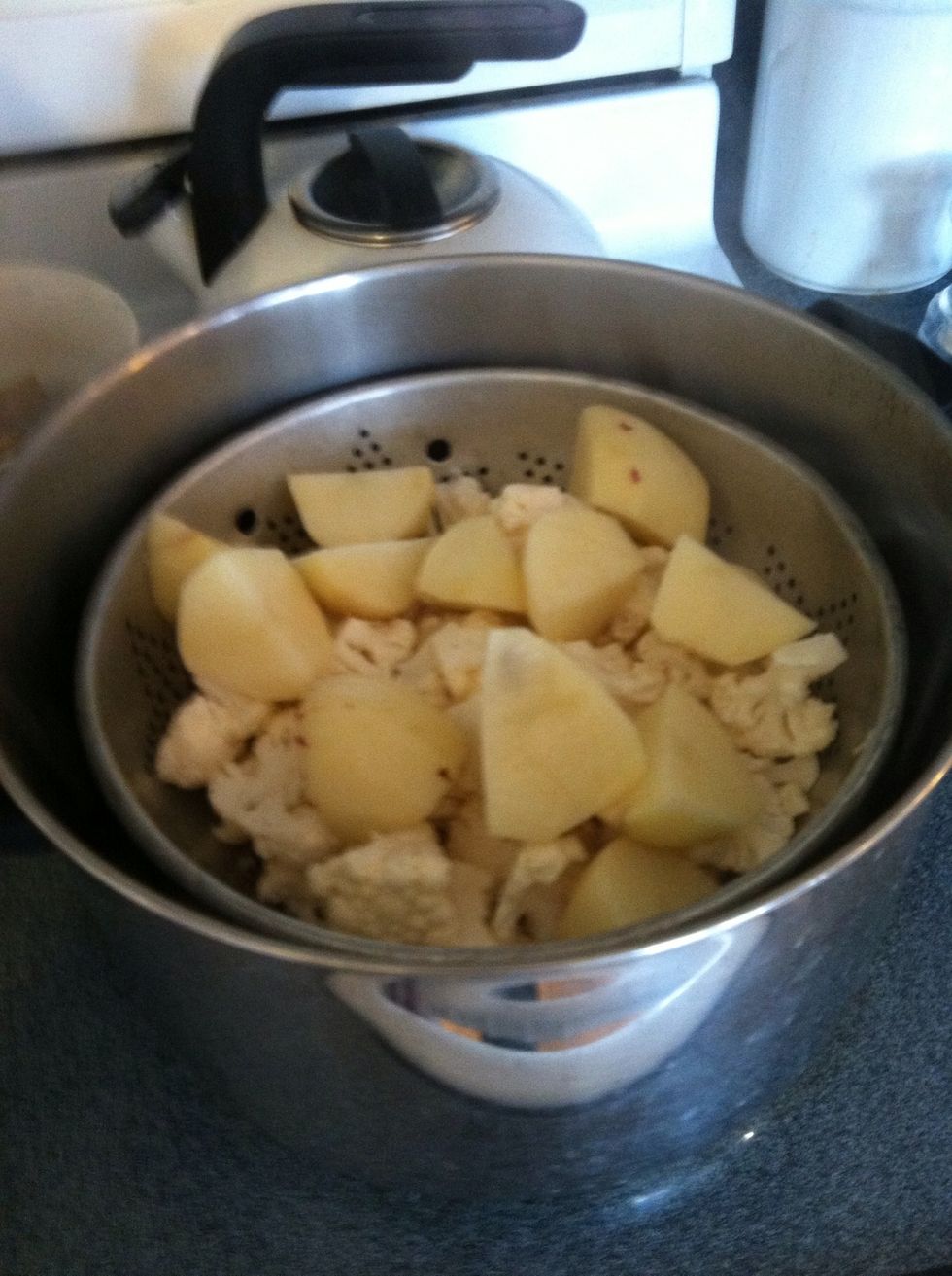 Steam the cauliflower and potatoes until soft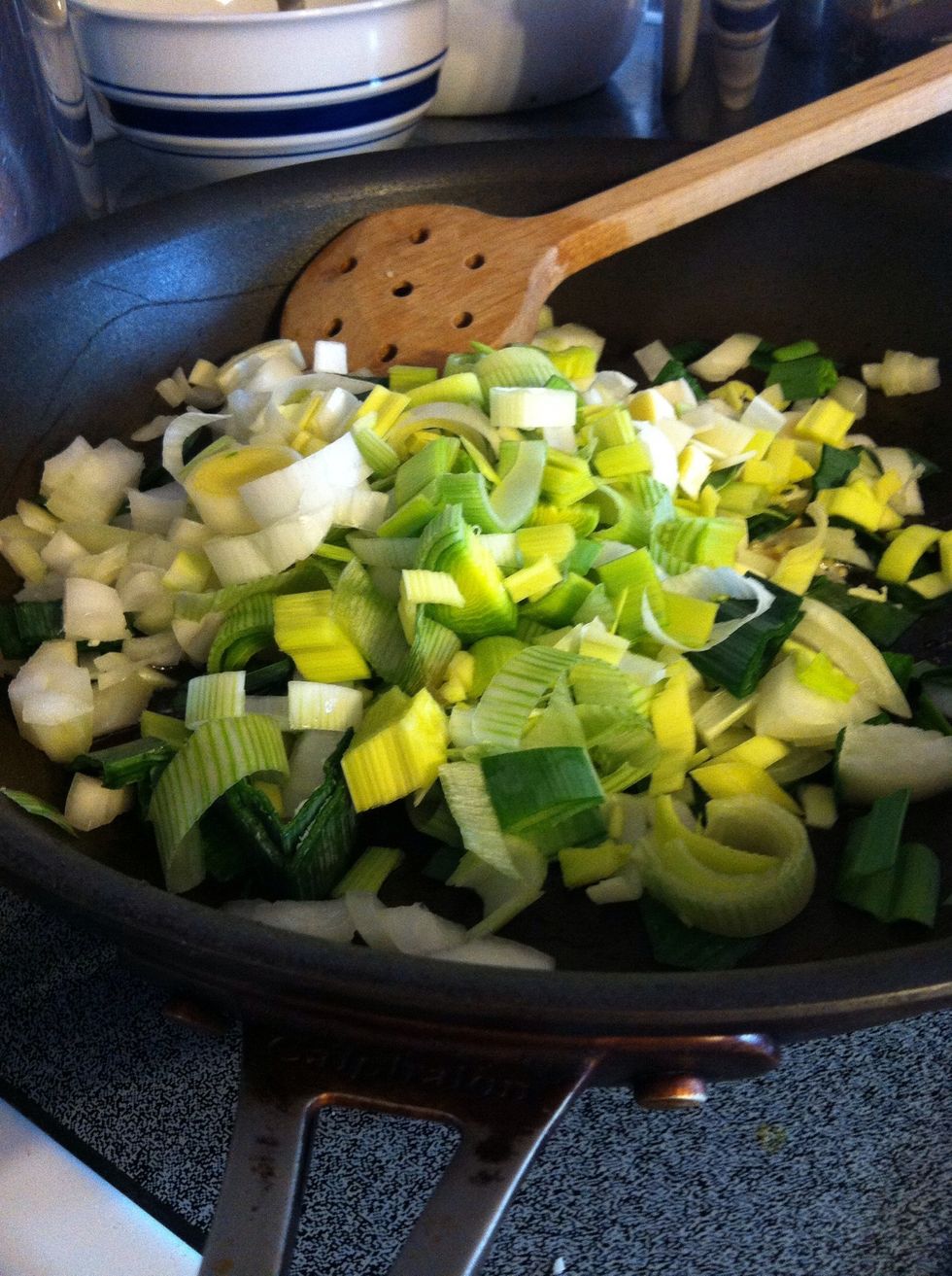 Sauté with butter or oil-chopped onion, leeks, and garlic until softened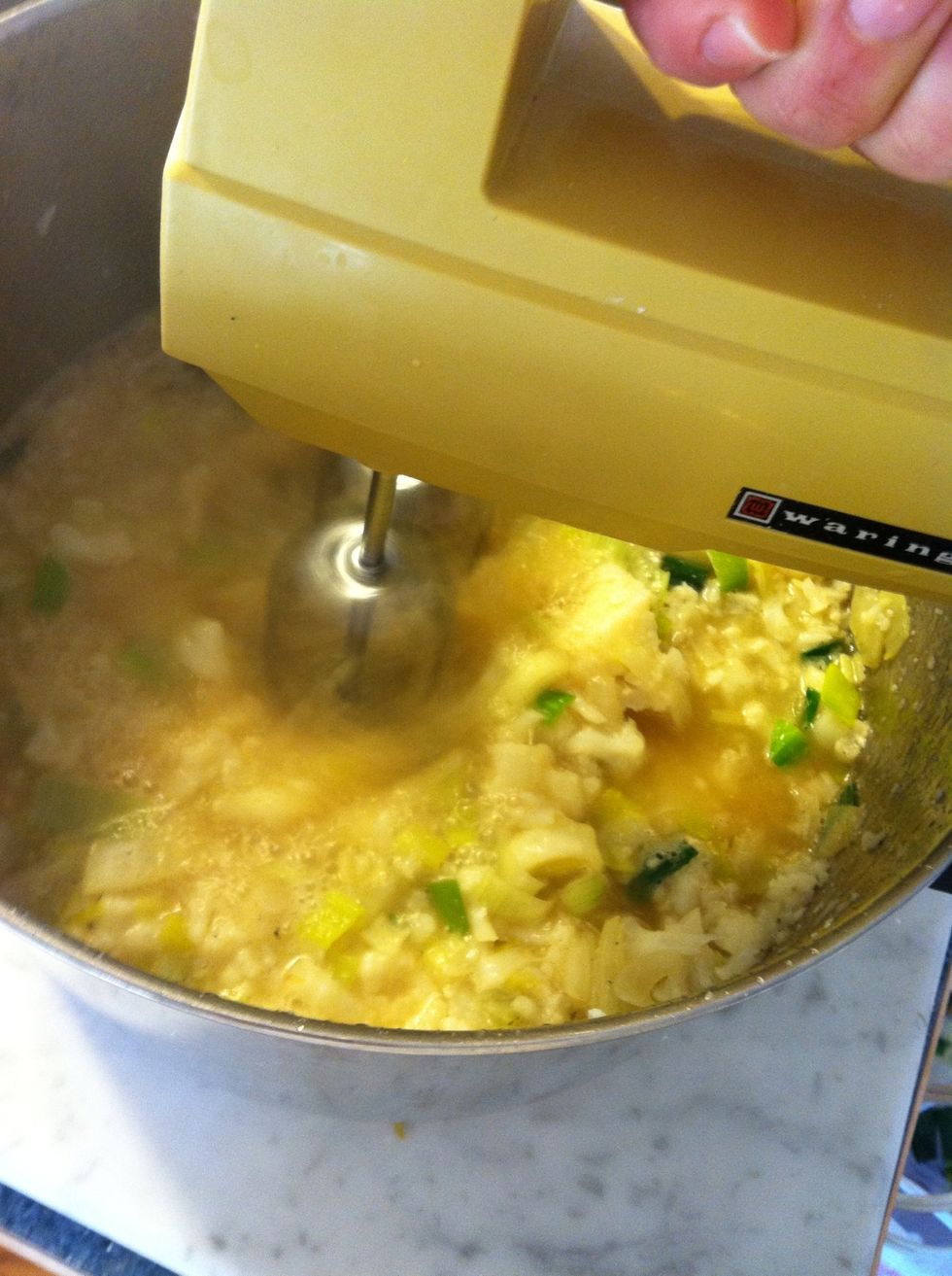 Cook all ingredients together and mix with a mixer to bind.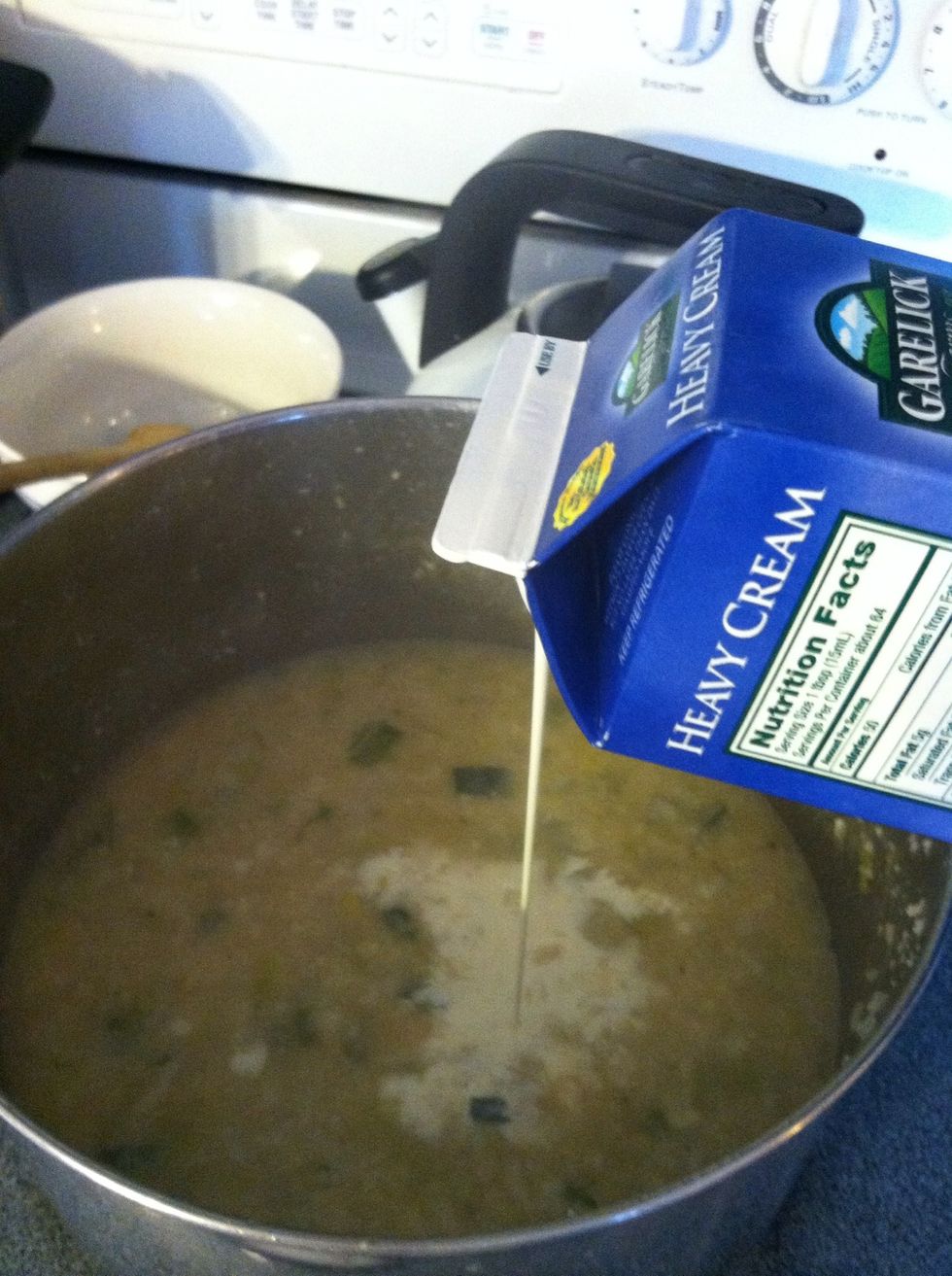 Add nutmeg, rosemary, parsley flakes and salt and pepper with desired amount of cream at end.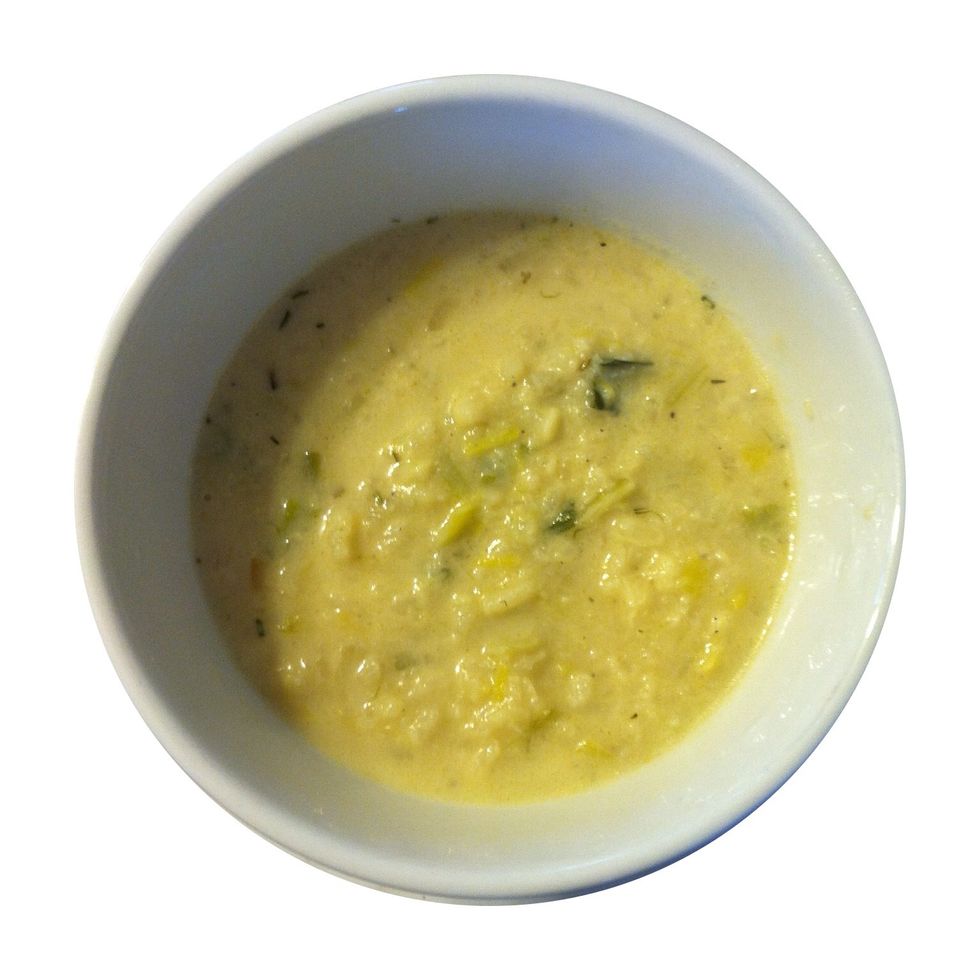 Enjoy! 🍴
1.0bnch Leeks
1.0 Onion
Rosemary, parsley, nutmeg, and garlic I
Salt and pepper
3.0 Potato
1.0bnch Cauliflower
Chicken broth
Heavy cream