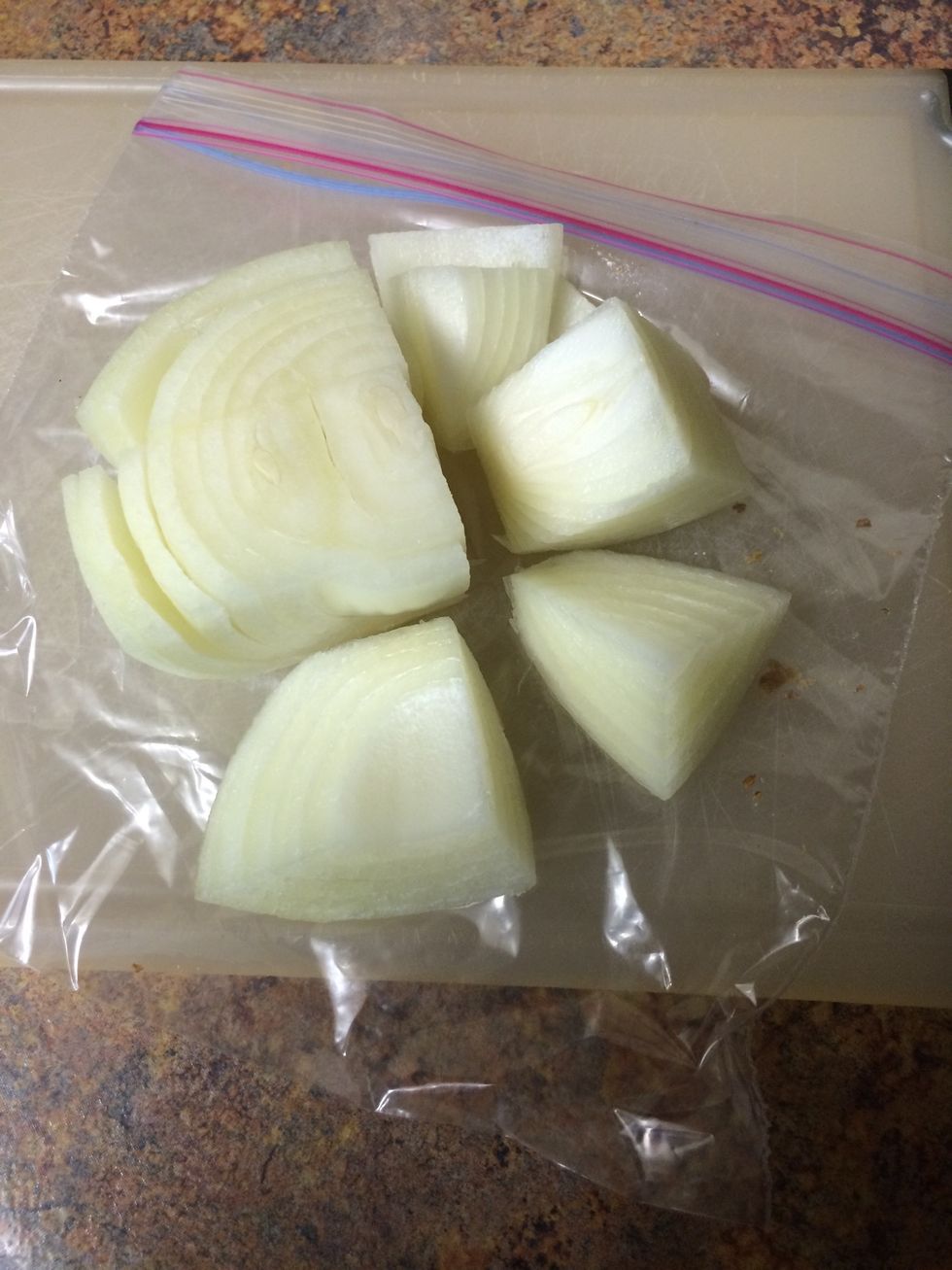 You may corder the onion to put it in a chopper or, if you do not have a chopper just start chopping up the onion.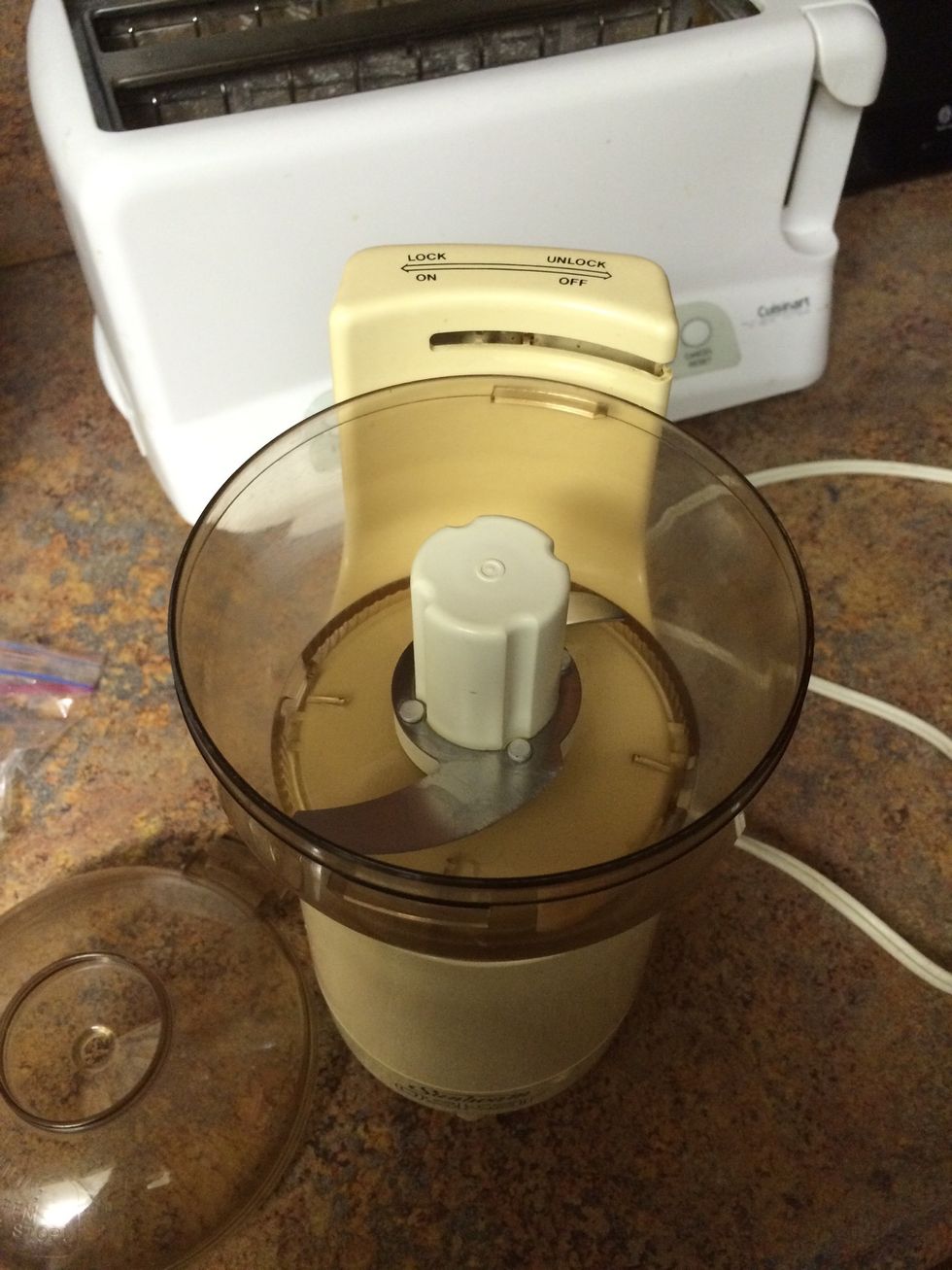 A chopper make things easier but, it's not necessary
Coat the bottom of the skillet with oil and then turn the heat on medium. (I used extra-virgin olive oil)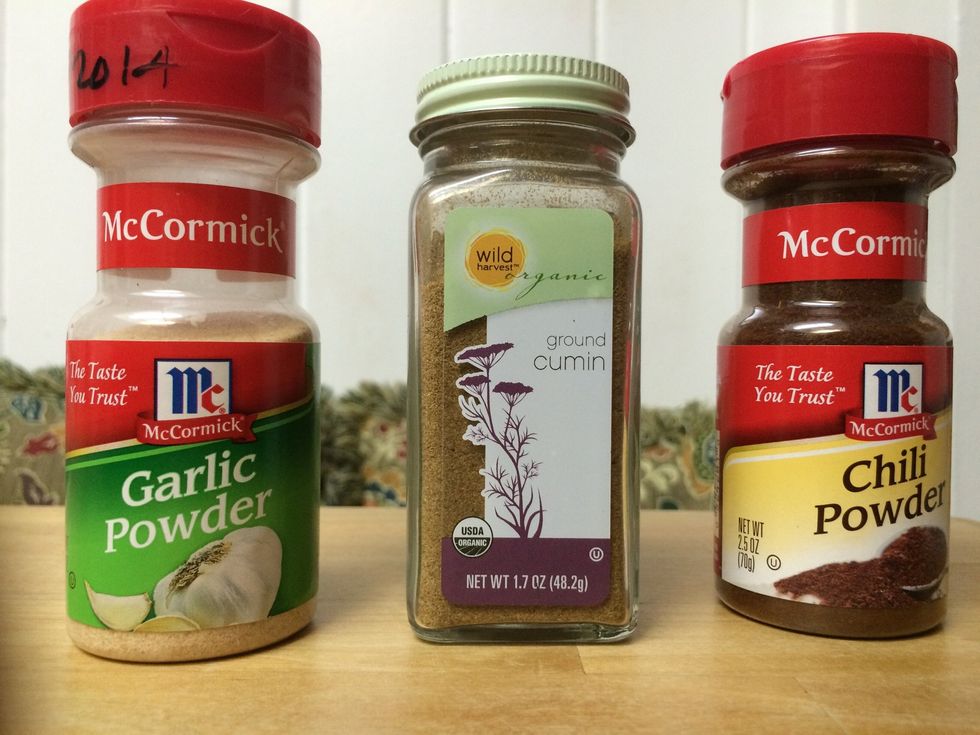 You will need to season the meat and onions to your preference. I decided to use chili powder, garlic powder, and cumin.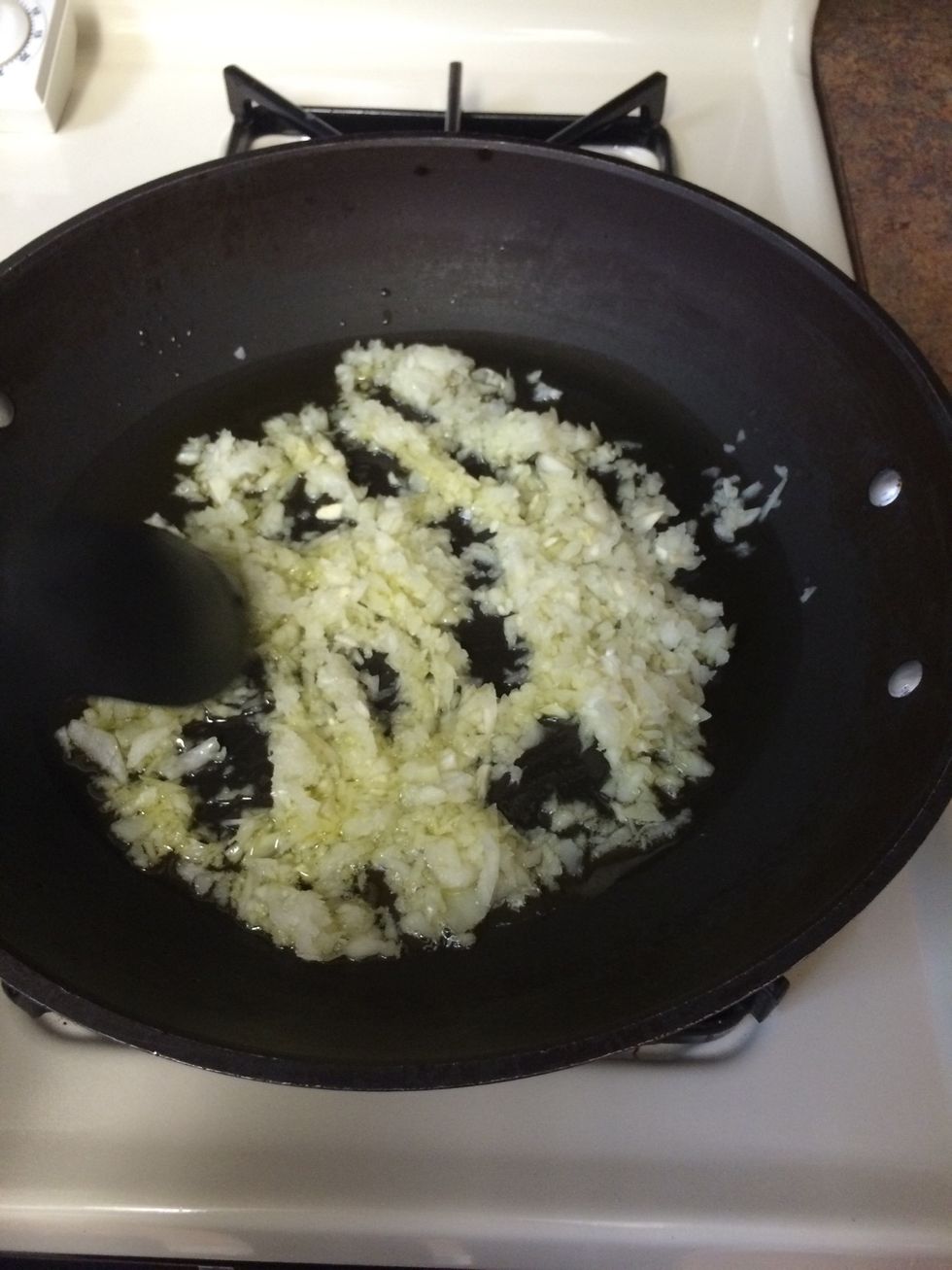 Once the oil is heated floor in the onion and let it brown.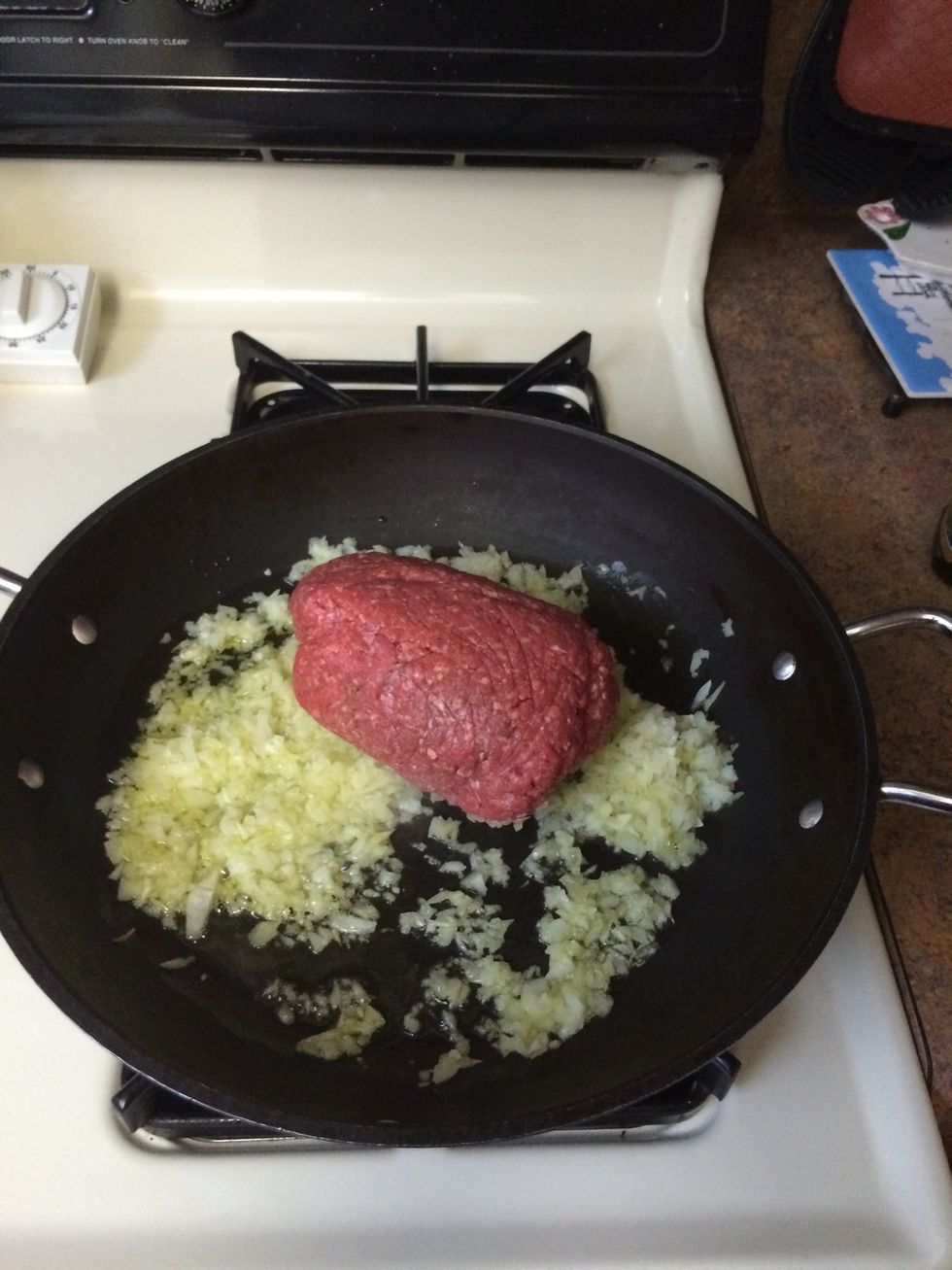 Next, add the ground beef, break it up and let it brown as well.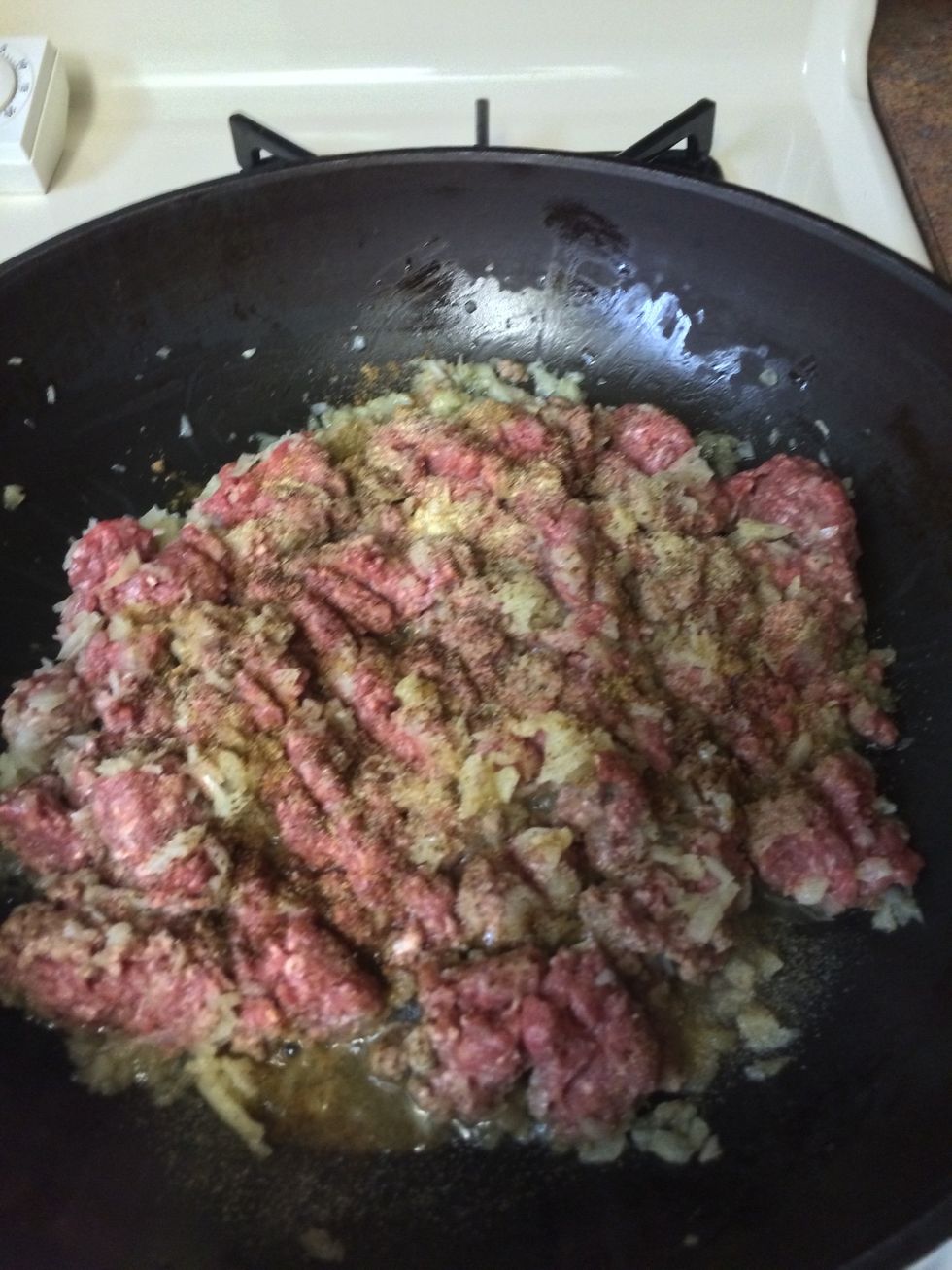 Once you have it mixed with the onion and ground beef brown after it has browned add your preference of seasoning.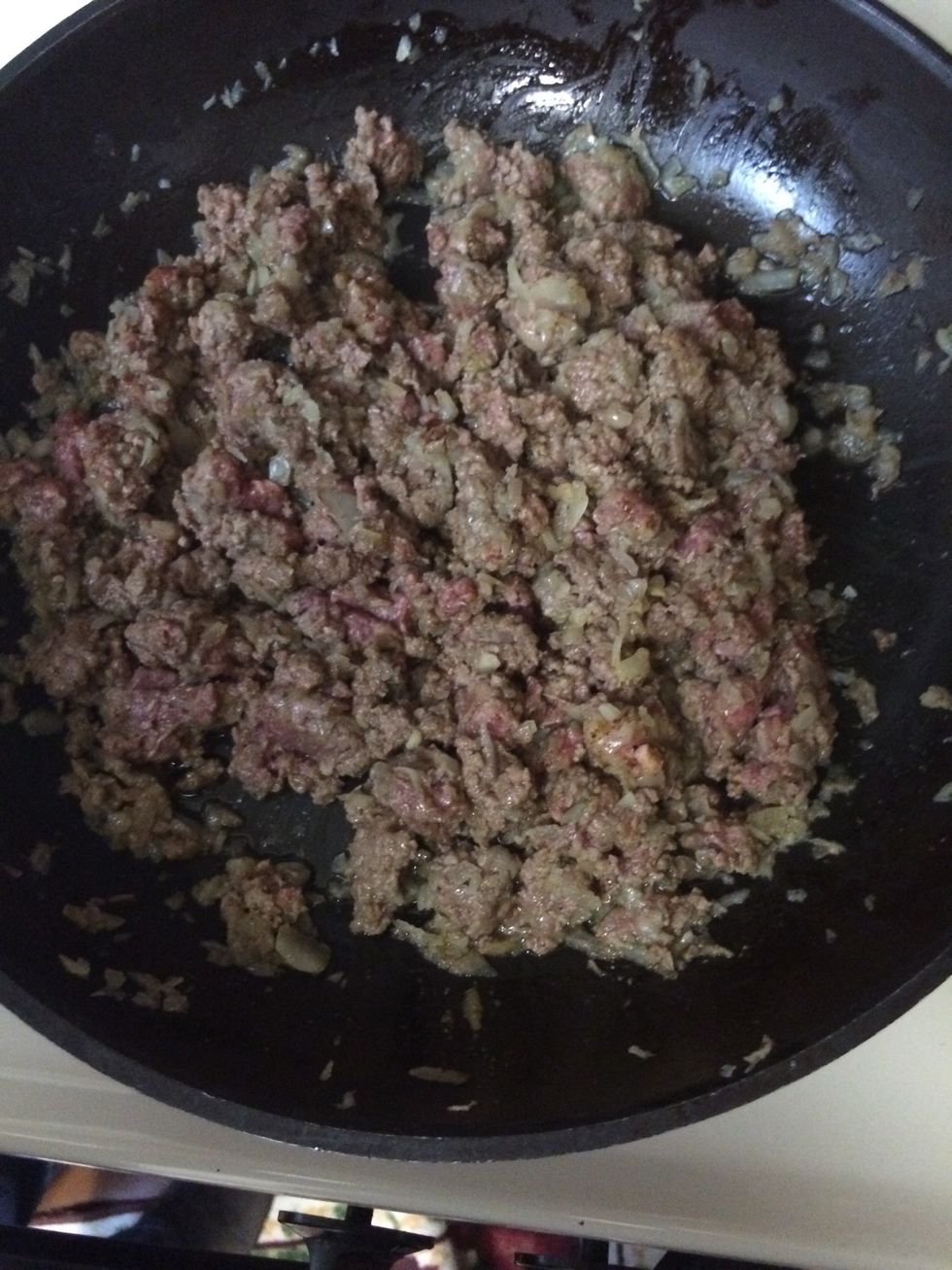 Mix the seasoning into the meat and onions so that it cannot be seen.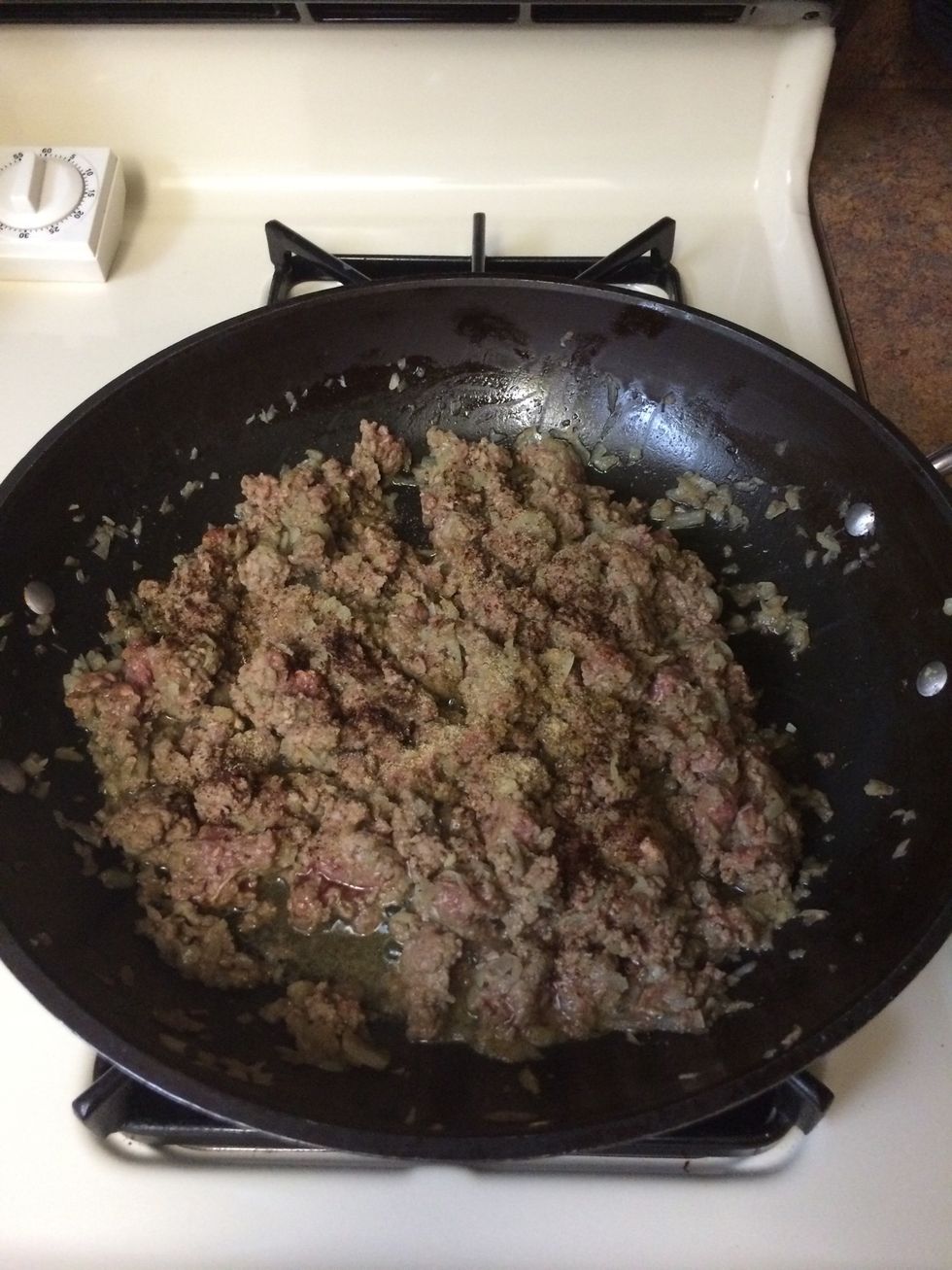 Once you're finished mixing it in the add more seasoning if necessary.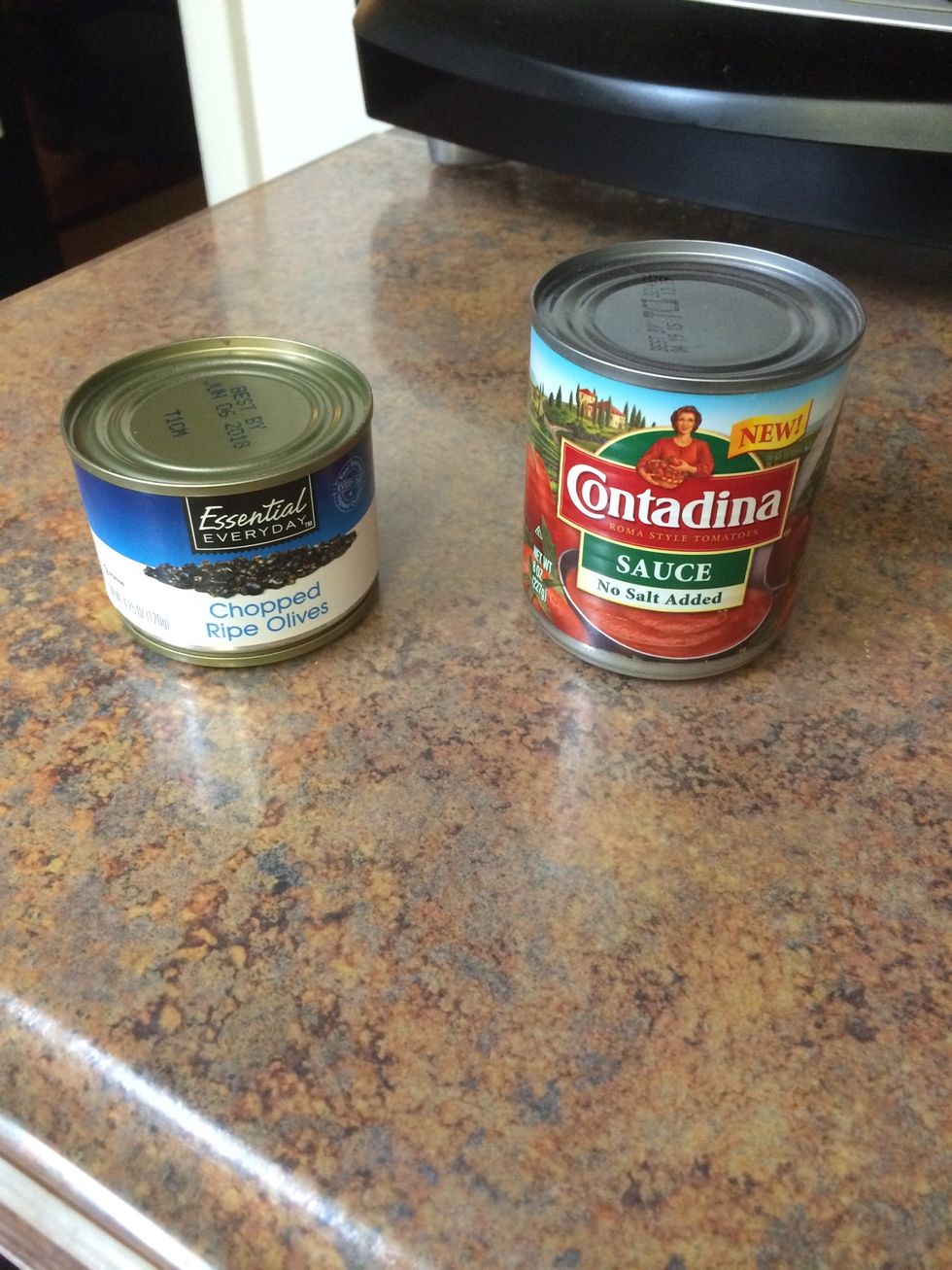 Now you can add the tomato sauce and olives. And set the heat to low.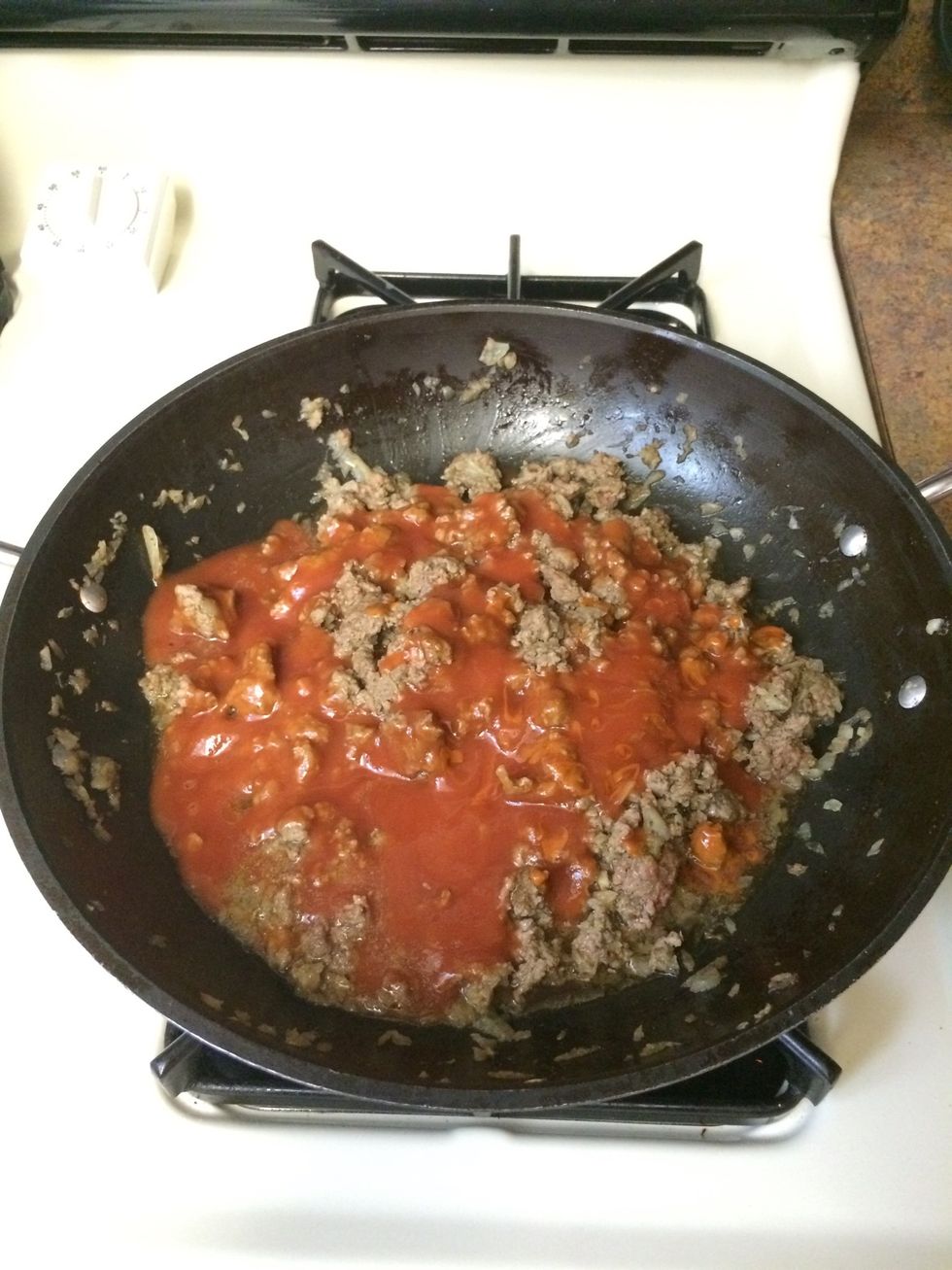 For the tomato sauce and first and stir it into the meat.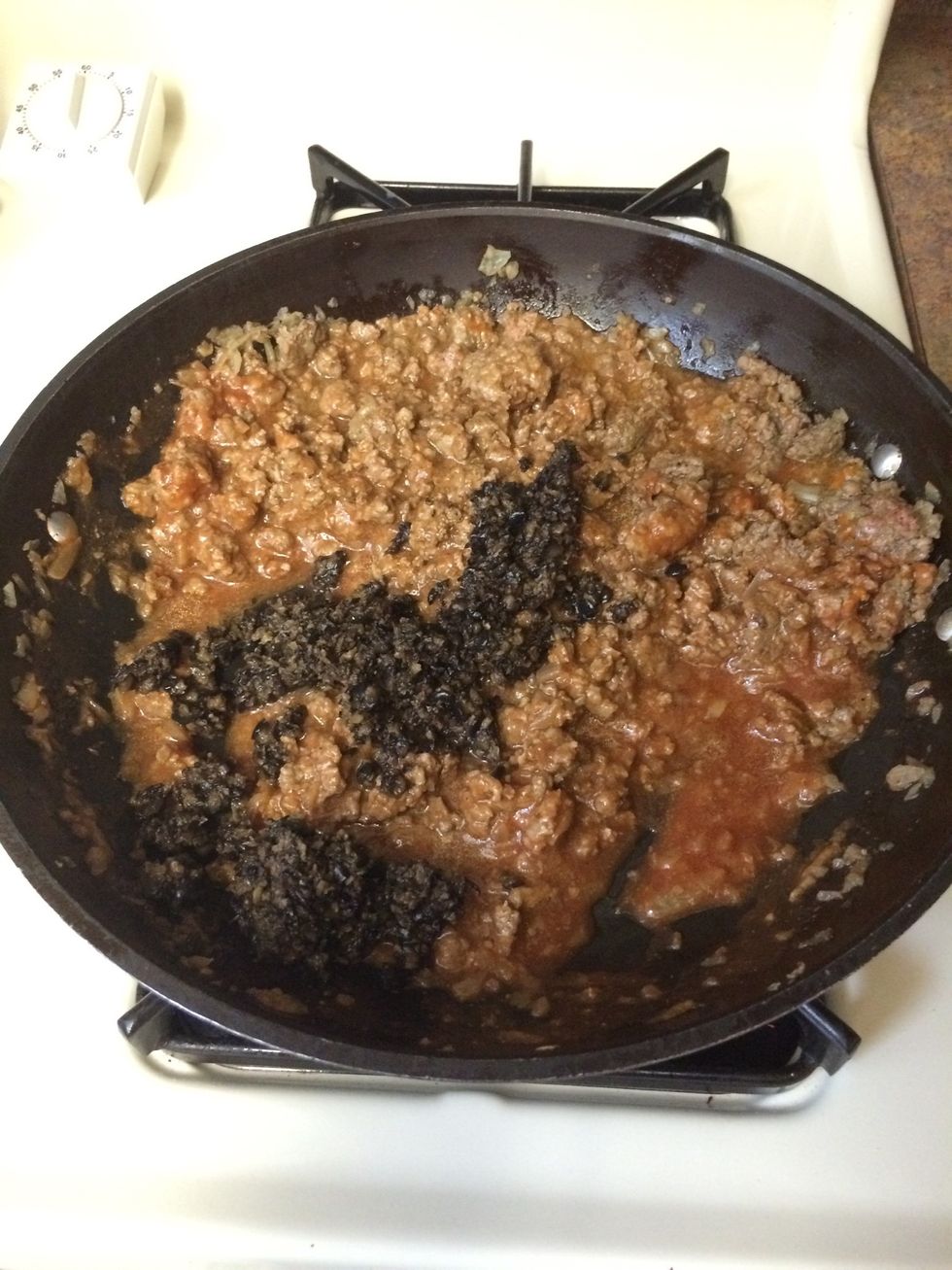 Then add your olives and stir that in as well.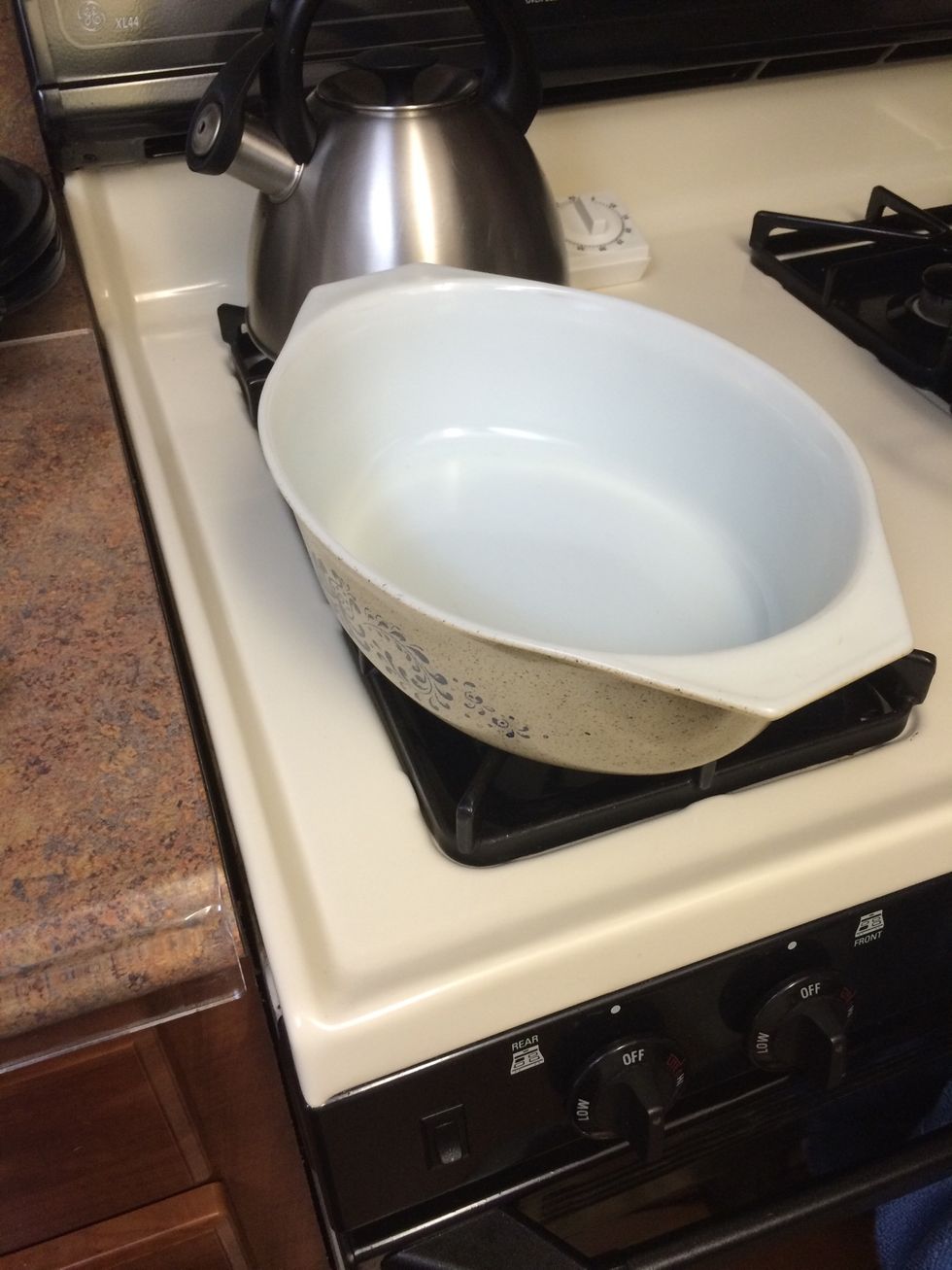 Now it is time to prepare the 2 quart casserole dish by lightly greasing it.
I chose to use unsalted butter.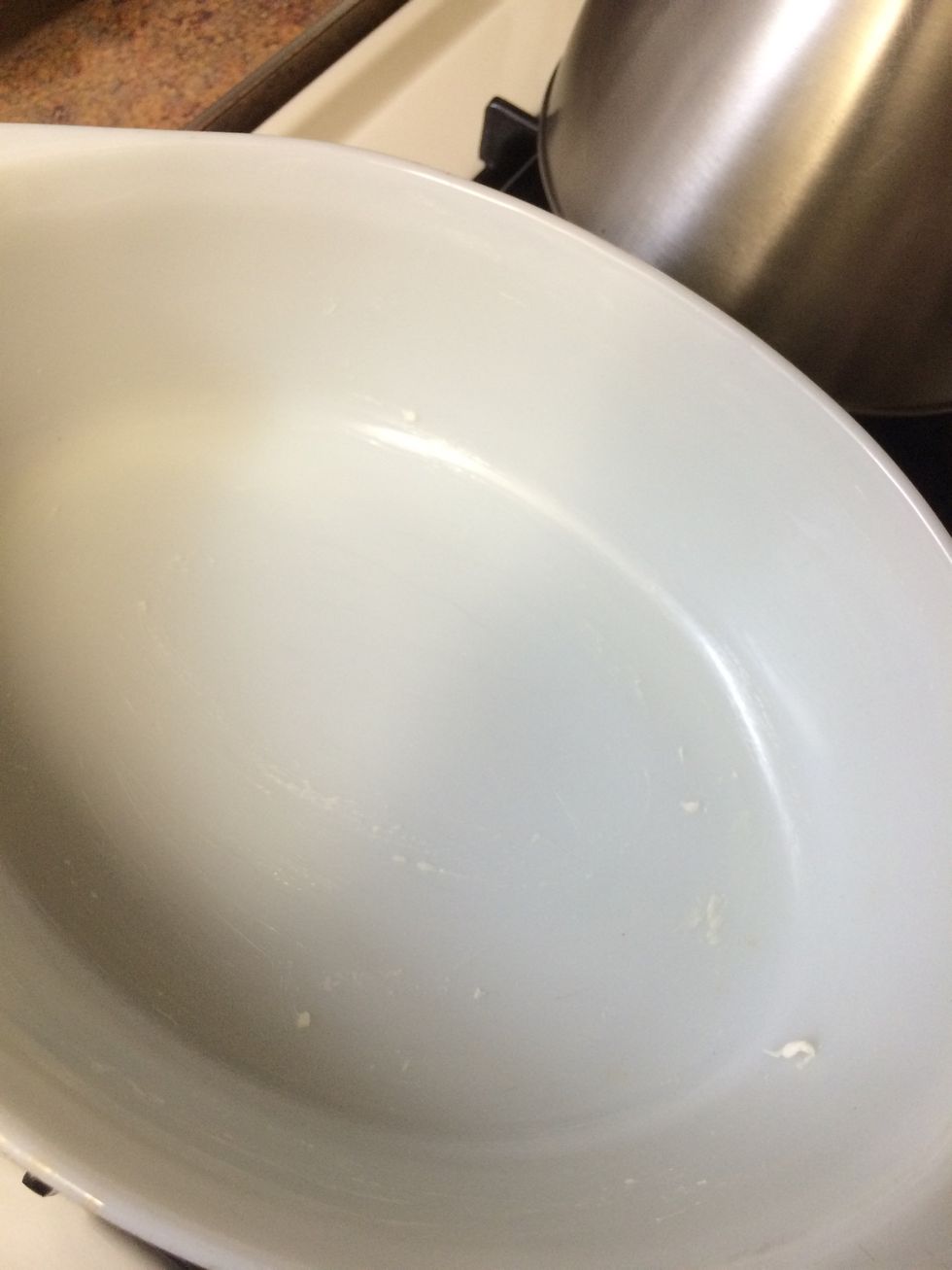 Make sure that you grease the bottom and sides of the dish.
First put in two lightly buttered corn tortillas.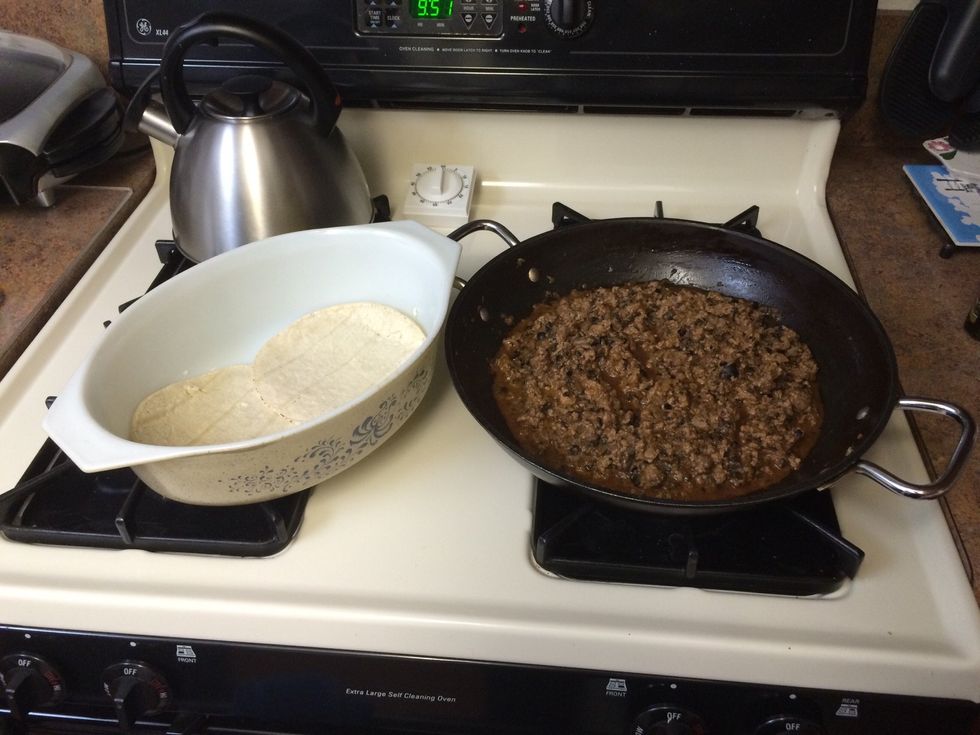 Then add a layer of meat sauce then 3/4 cup of cheese.
Then repeat two tortillas, meat sauce, and 3/4 cup of cheese.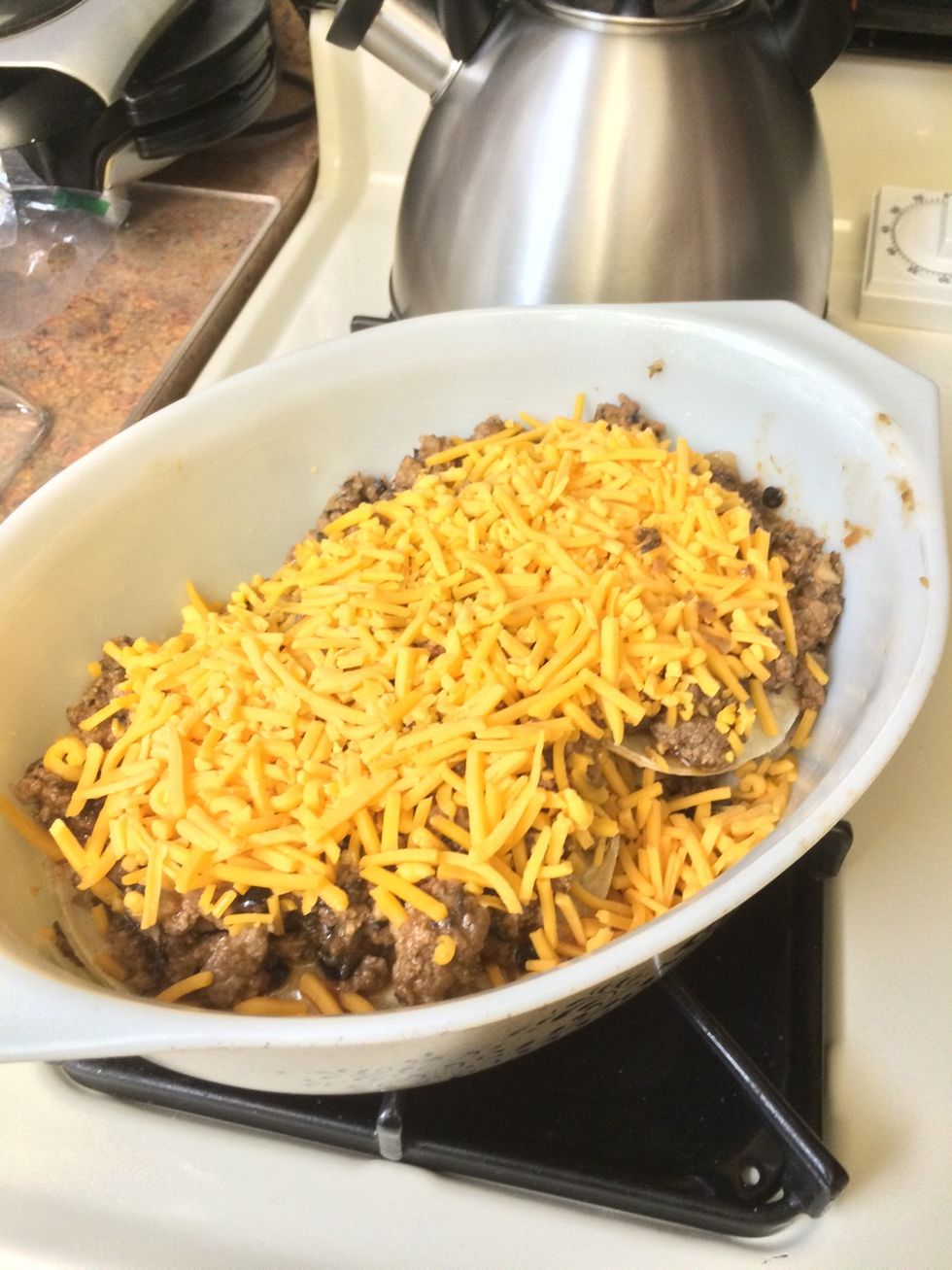 For the last layer add two tortillas the rest of the meat and a half cup of cheese. Then pour 2/3 cups of water all over.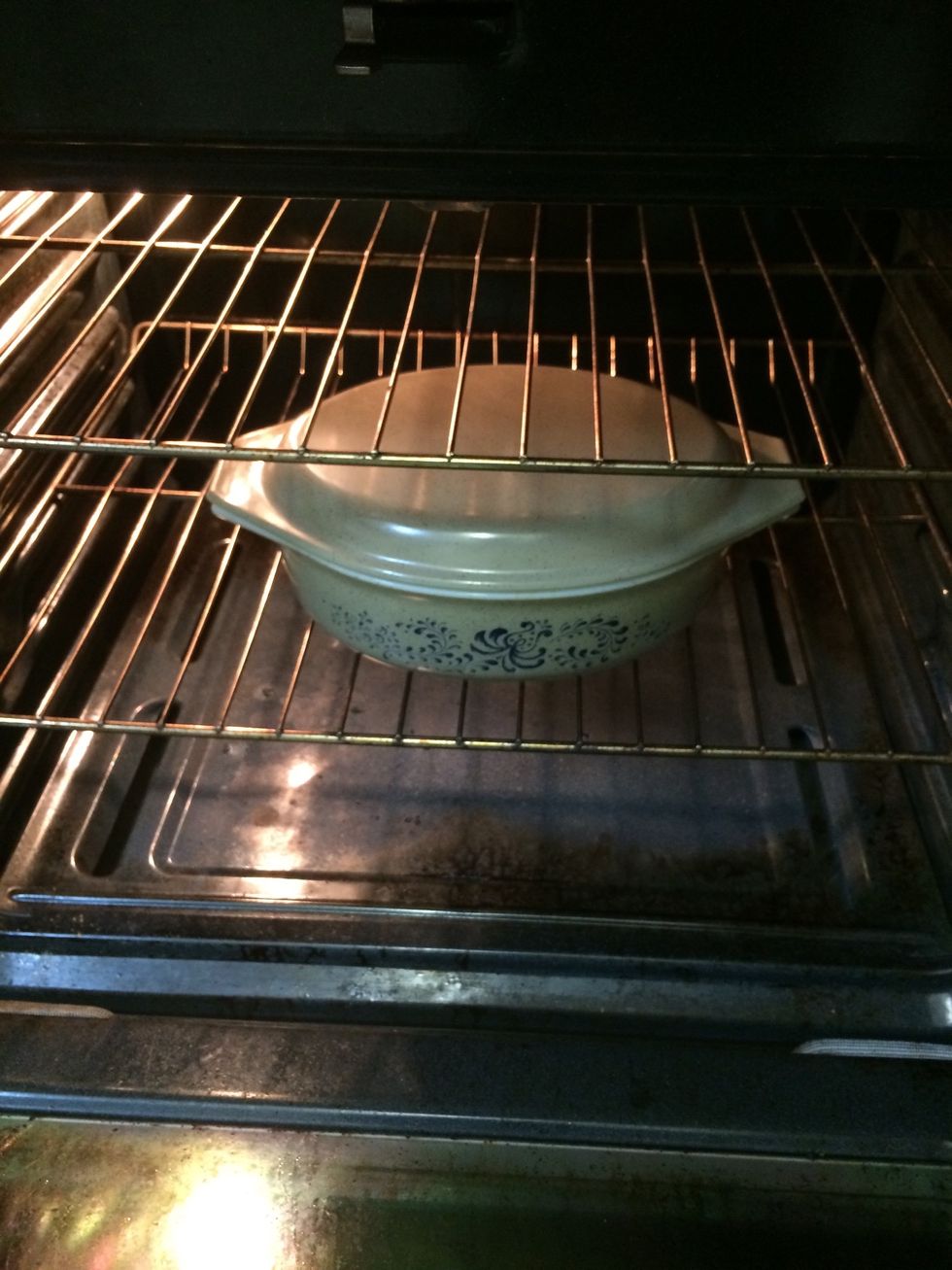 Cover the dish and bake in the oven at 400° for about 40 minutes.
And enjoy!
1.0lb Ground beef
1.0 Onion, chopped
1/2oz Can chopped ripe olive
8.0oz Can tomato sauce
6.0 Corn tortillas lightly buttered
2.0c Grated cheddar cheese
2/3c Water