How to cook langue de chat chocolate mousse
French named dessert similar to this usually sells for $7-8/piece, we're gonna make a whole slab (12 slices) for under $14. Glad to be back with you all again. Enjoy! The chocolate lover's dream!
95
I certainly have missed making guides. It's really been too long. So as usual formalities: Did you miss me? Do you even remember me? And most important DID YOU WASH YOUR HANDS! :) I'm back ;)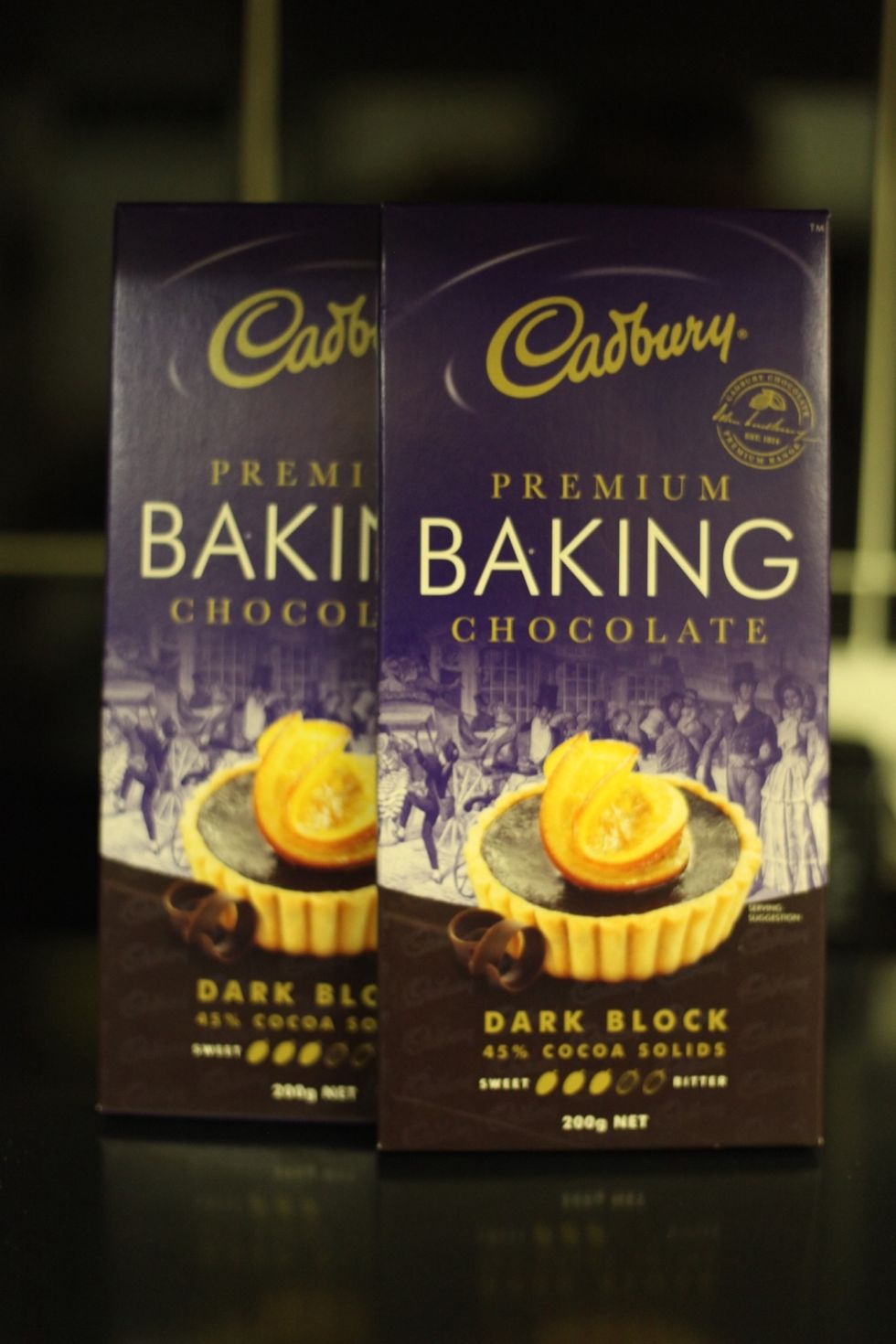 500 grams of your favourite baking chocolate. You can use any brand you like. This was on sale so I bought 10 packets. Smart shopper here despite the calories!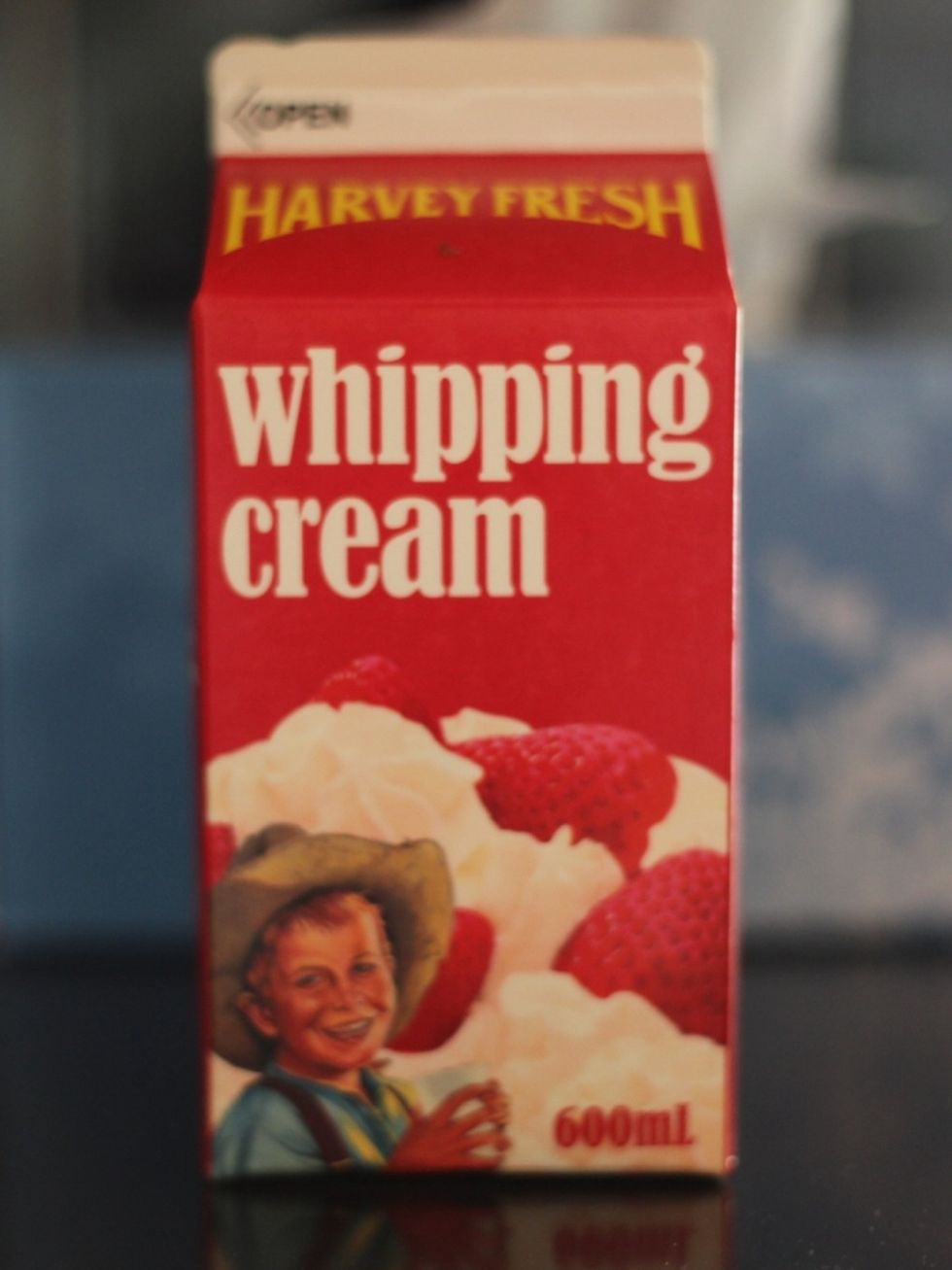 600 ml of whipping cream to really make sure we don't lose any weight.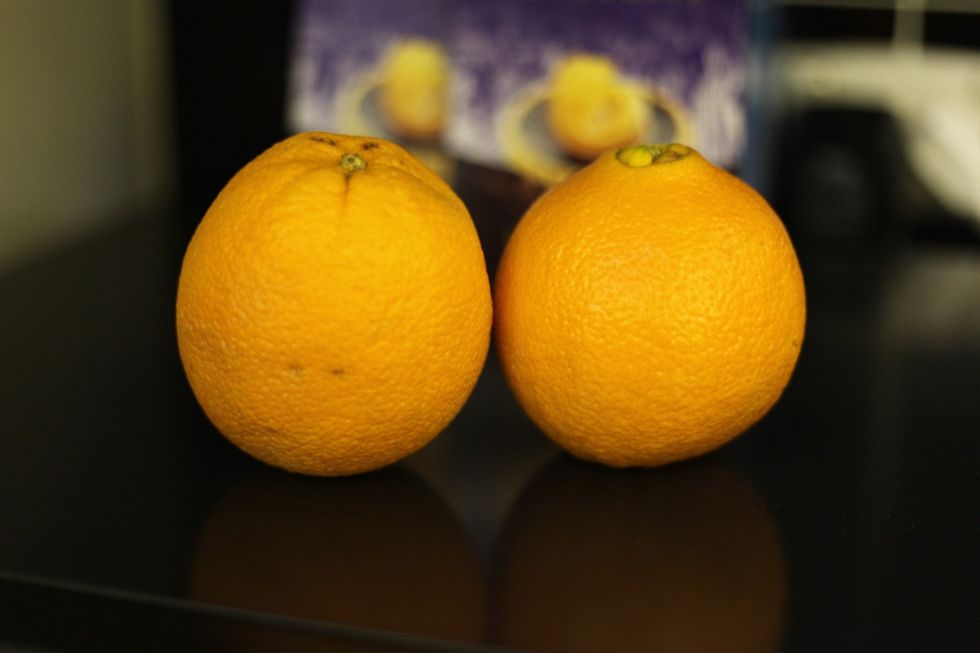 2 fresh oranges. You can use the supply guide and actually use 4 but the juice is just for dipping the sponge fingers in, so you can choose. In my case it's 2.
100 grams of unsalted butter for that real good artery blocking feeling.
Extract the juice from the oranges.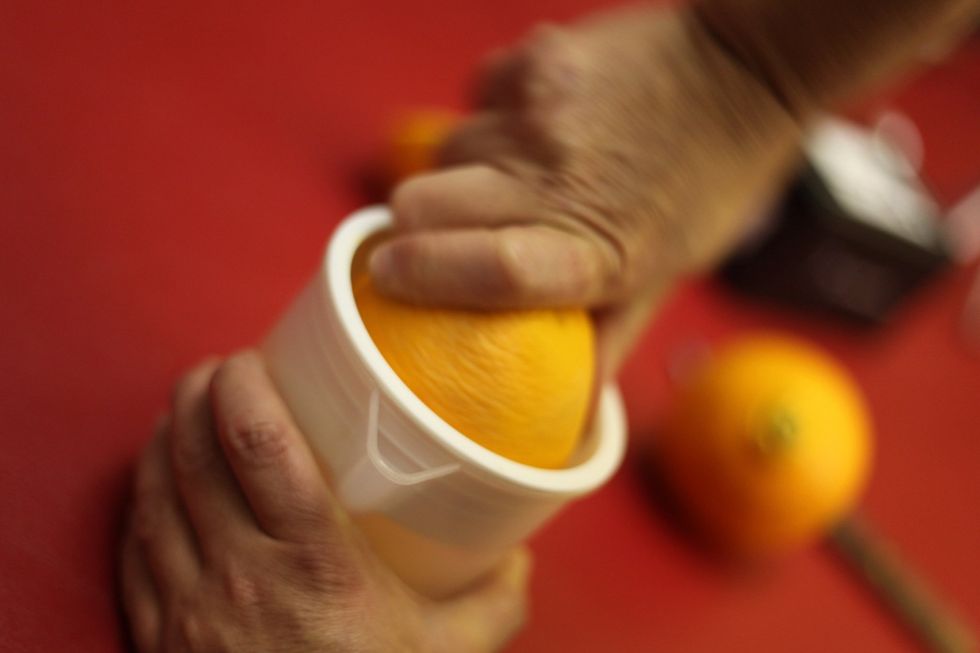 We still use prehistoric manual juicers in our house. So for those who don't know how to use one, you push and spin and twist..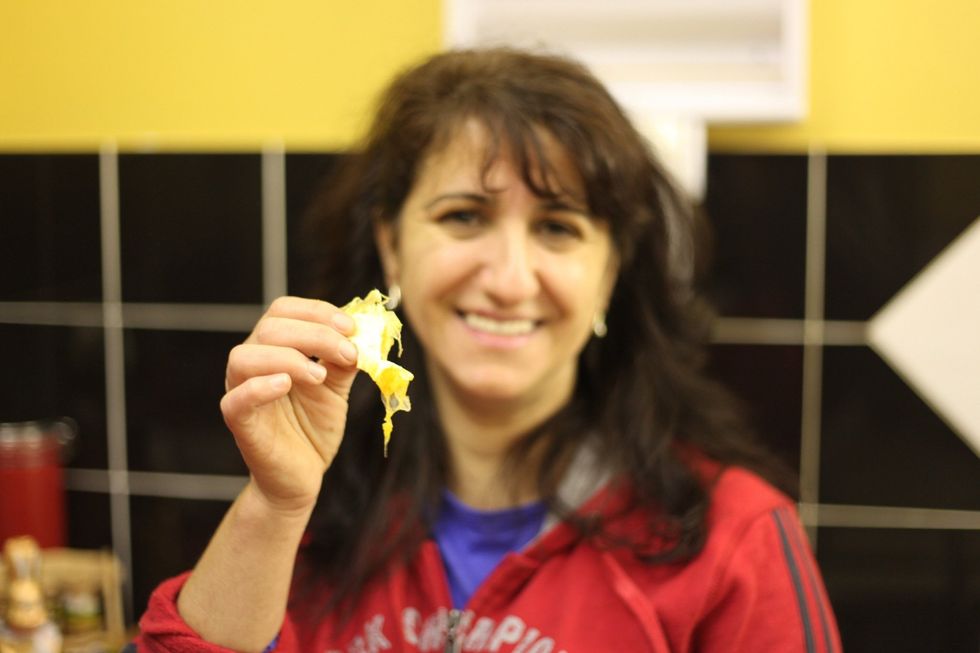 And nothing goes to waste in this house when my sister helps out with our recipes. If you have a sister like mine, you might want to use 8 oranges as she juices half and eats half.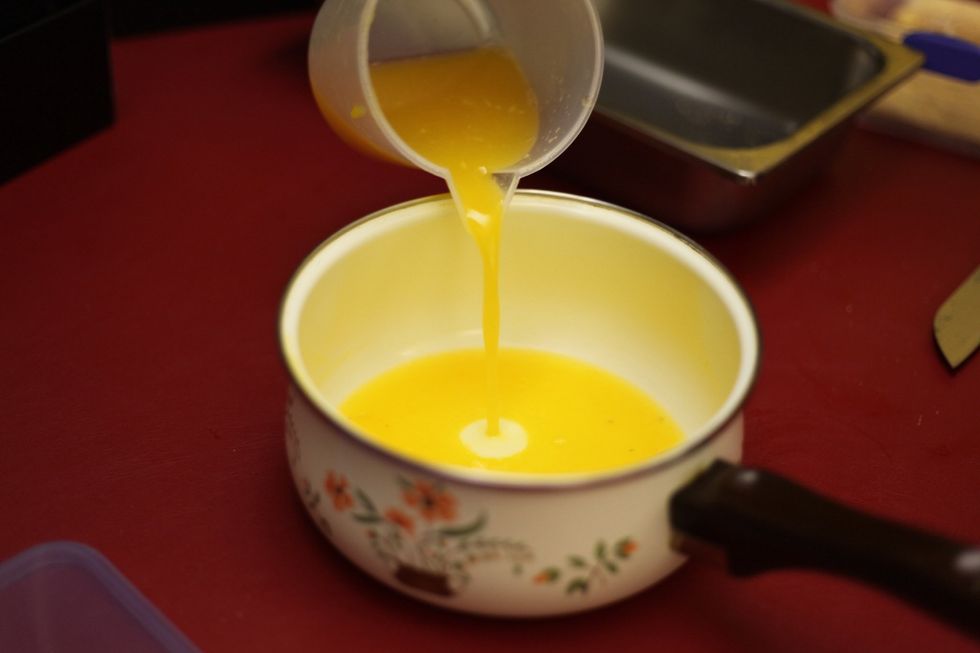 Pour both fresh juice and packet orange juice into a saucepan add the 3- 4 tablespoons of sugar and heat it up so the sugar dissolves completely. The amount of sugar depends on the sweetness you like.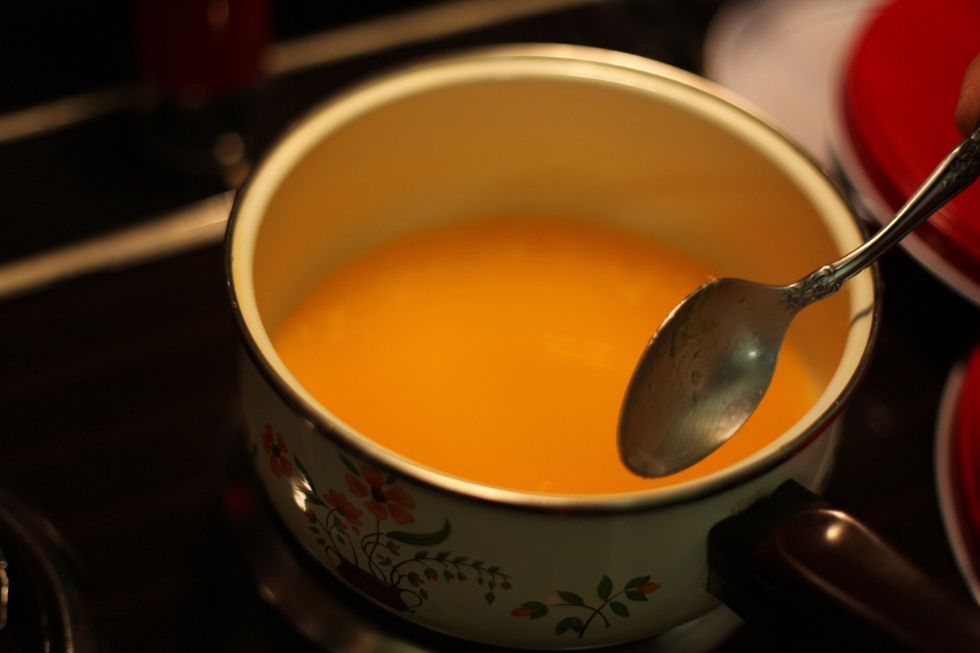 Leave the juice to cool right down, while we get the chocolate ready. It's harder to work with hot juice!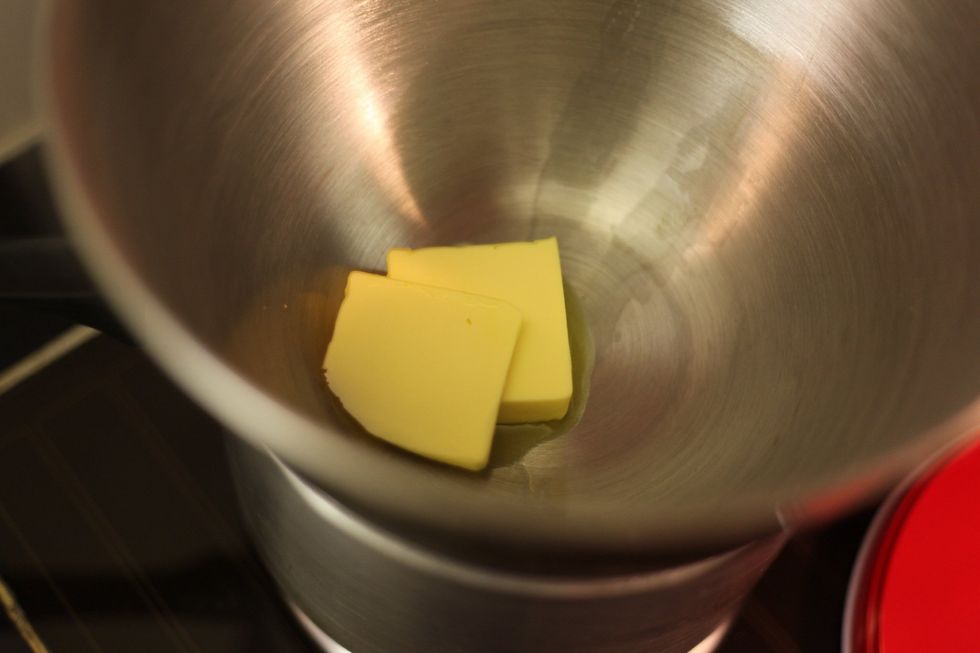 Using a stainless steel bowl over gently boiling water, melt the butter first. Add 1/4 cup of milk just to help the chocolate melt without splitting and burning.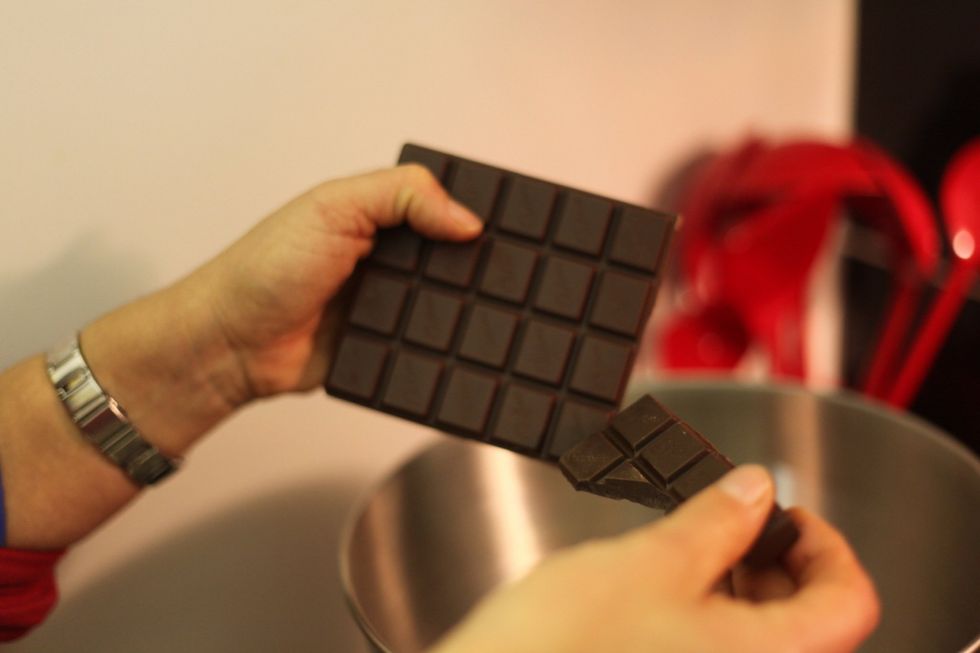 Piece by piece add the chocolate and stir gently. Please don't burn the chocolate. Even with the double boiler method, you can still burn chocolate. So reduce the boiling temperature to low.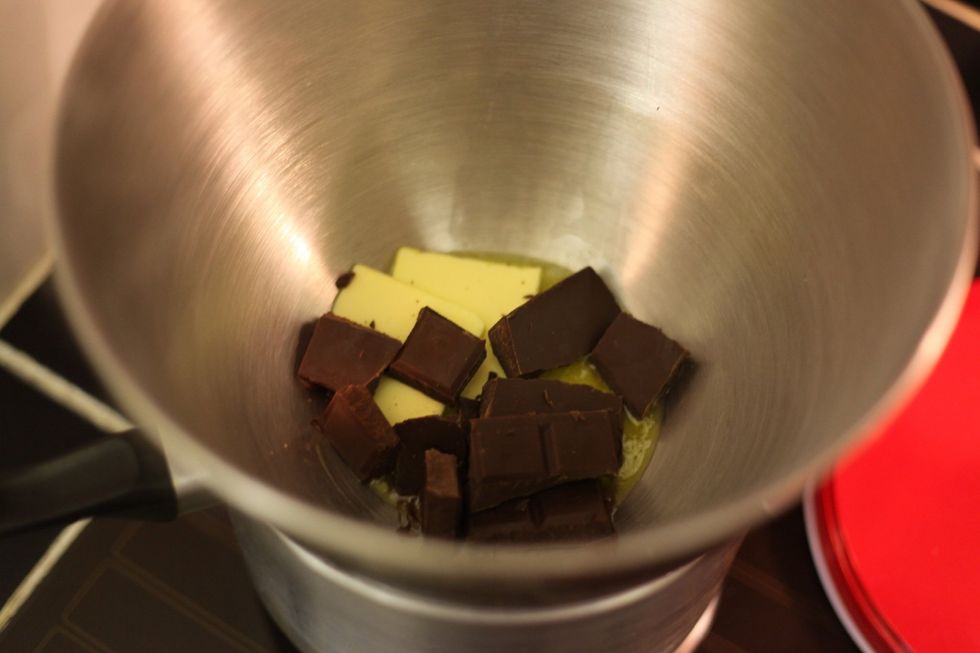 Someone forgot to stir..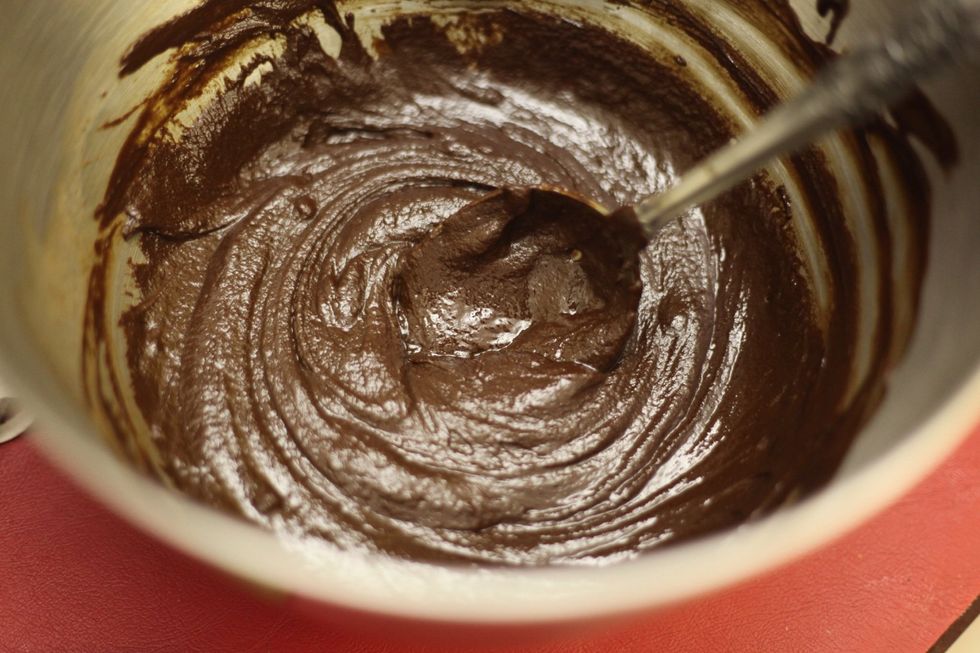 Melted chocolate! Don't worry about the little gritty lumpy bits. That's what happens when you turn on the fire too high and you don't add enough milk at the beginning of the melting process.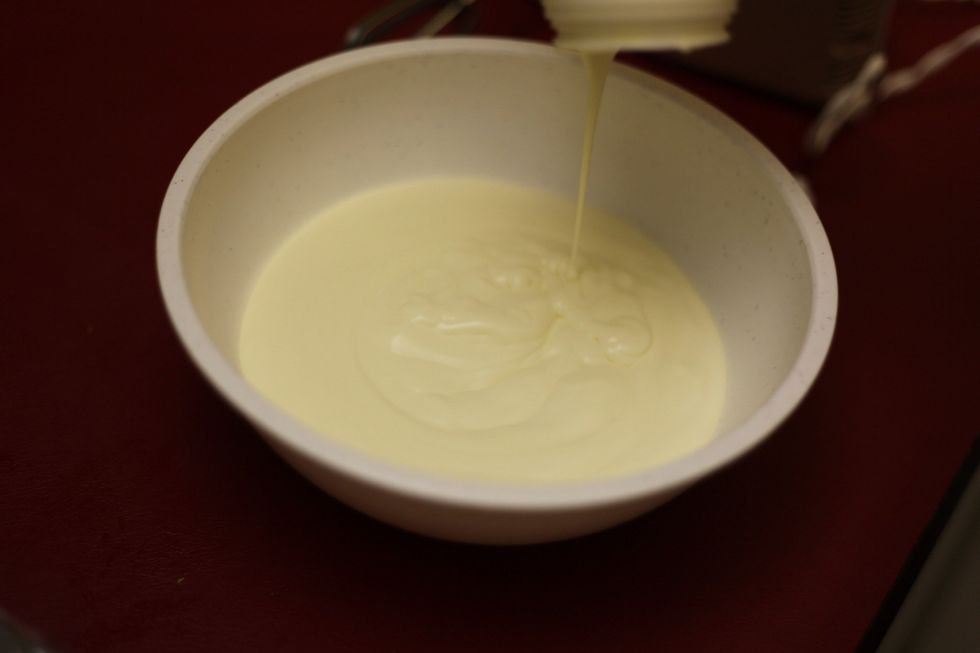 Onto the cream. Lightly whip the 600 ml of cream with the beater. We don't want it firm.. Firm cream reduces the bubbles ... Bubbles??? So about 2 minutes or until soft peaks form.
Beat beat beat! For me chocolate mousse should have LOTS of bubbles. With this recipe, if you take away the sponge fingers you end up with the best mousse ever!!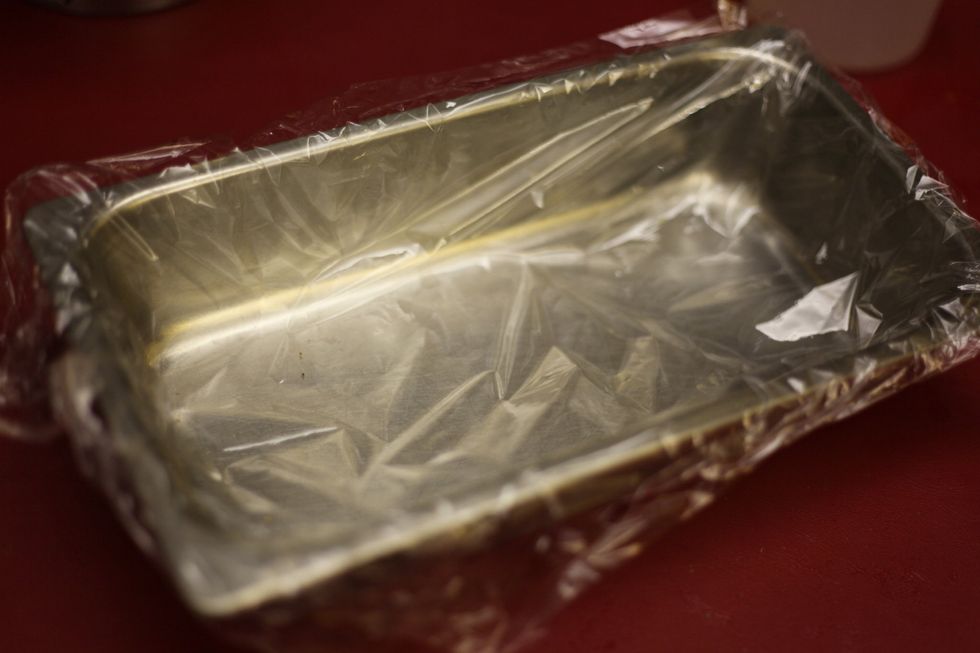 In a square tin, place enough plastic wrap to cover the entire inside of the container. It needs to hang over the edges also so you can pull the cake out when it's firm.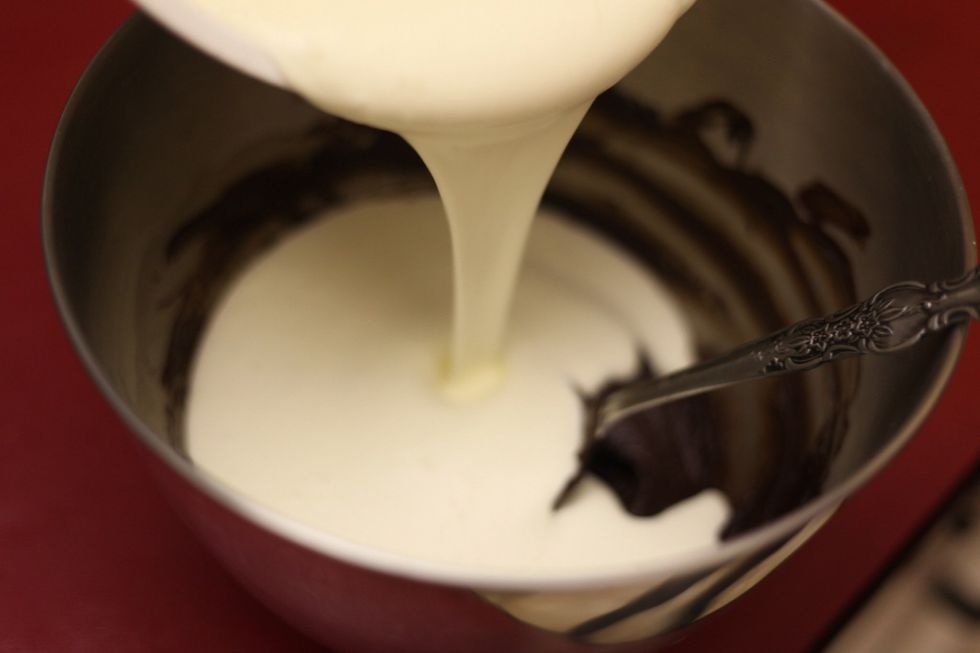 Pour the whipped cream into the chocolate. You're gonna love this part!! This is where you get to lick the chocolate. Just to taste ;)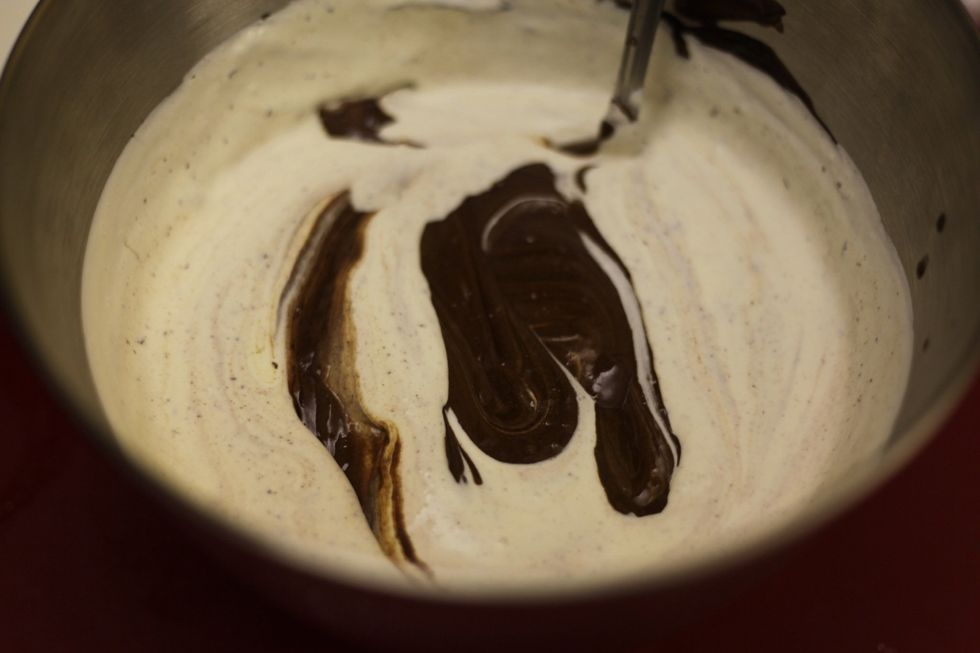 Mix / stir by folding first. Then you can go all out with the spoon.
Keep going... Mix mix mix ... Sing a song ...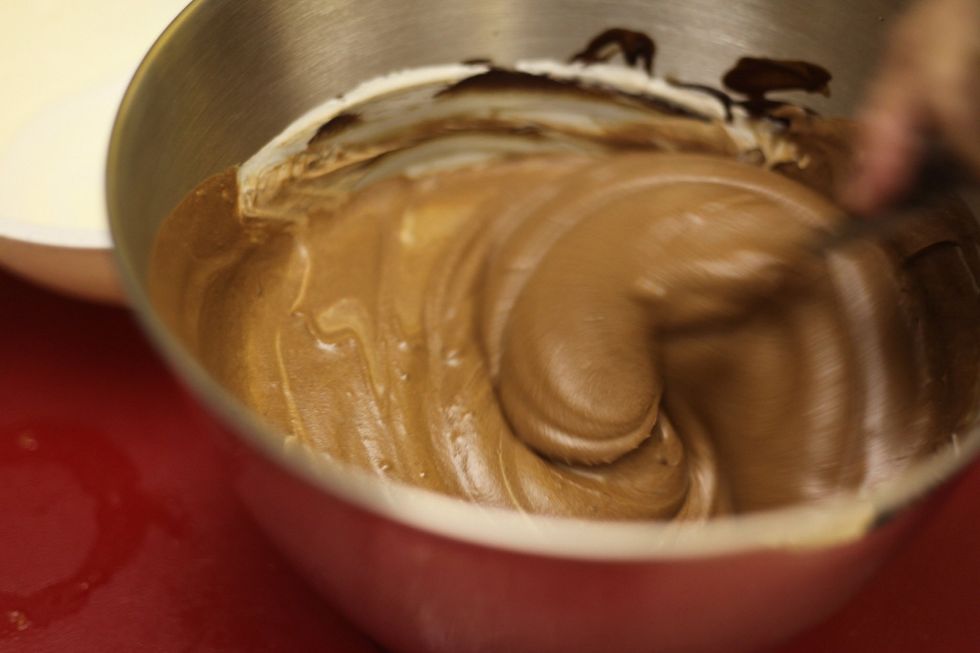 Make sure you get all the chocolate from the bottom of the bowl too. Keep stirring until it's all the same colour.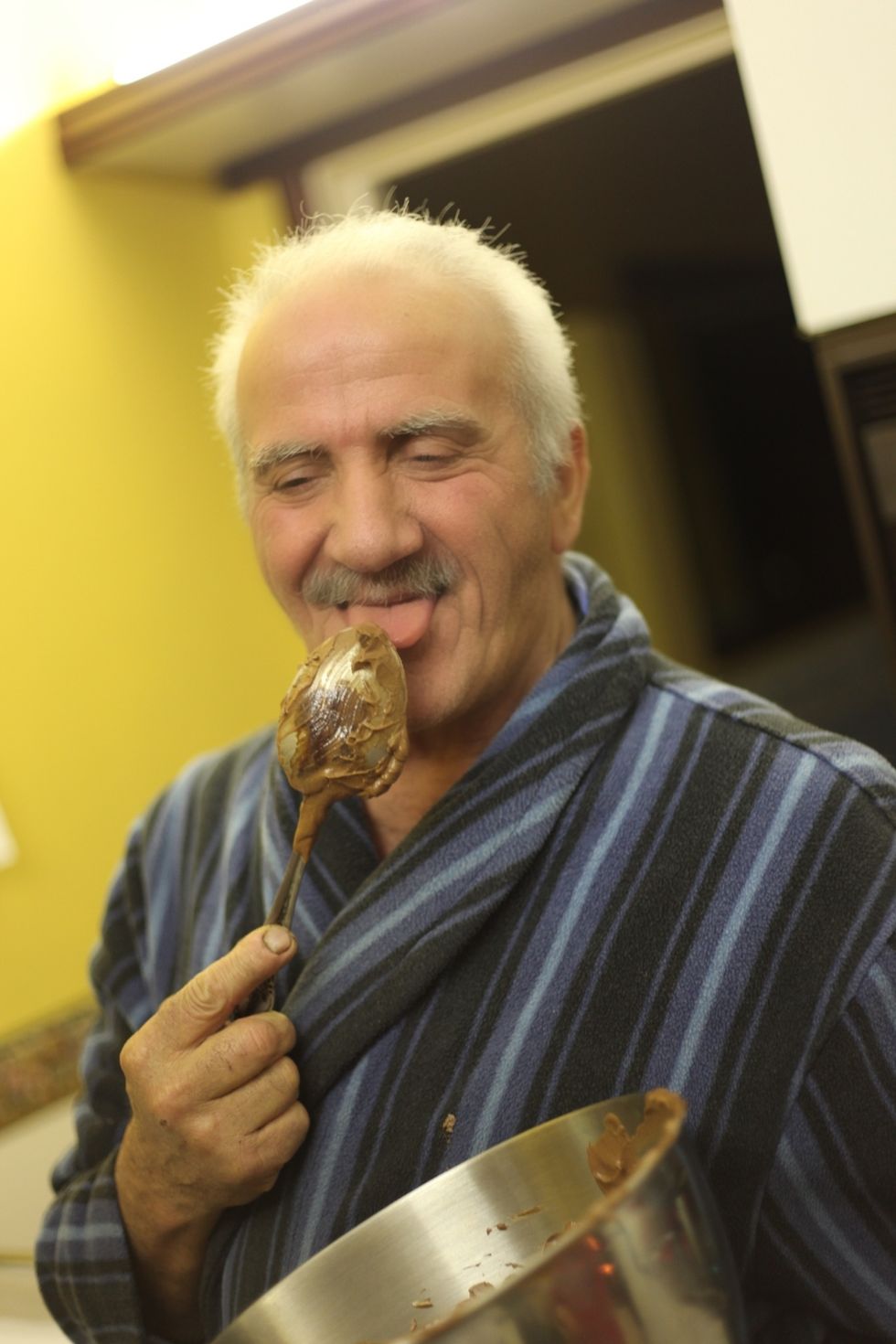 See! Even 71 year old children still enjoy a lick of the spoon when I'm making chocolate cake or mousse .. Let's get back to bathing the biscuits in heavenly citrus!
Dip the sponge biscuits into the cooled down orange juice..don't drown the biscuit or it will break. A little soak will do.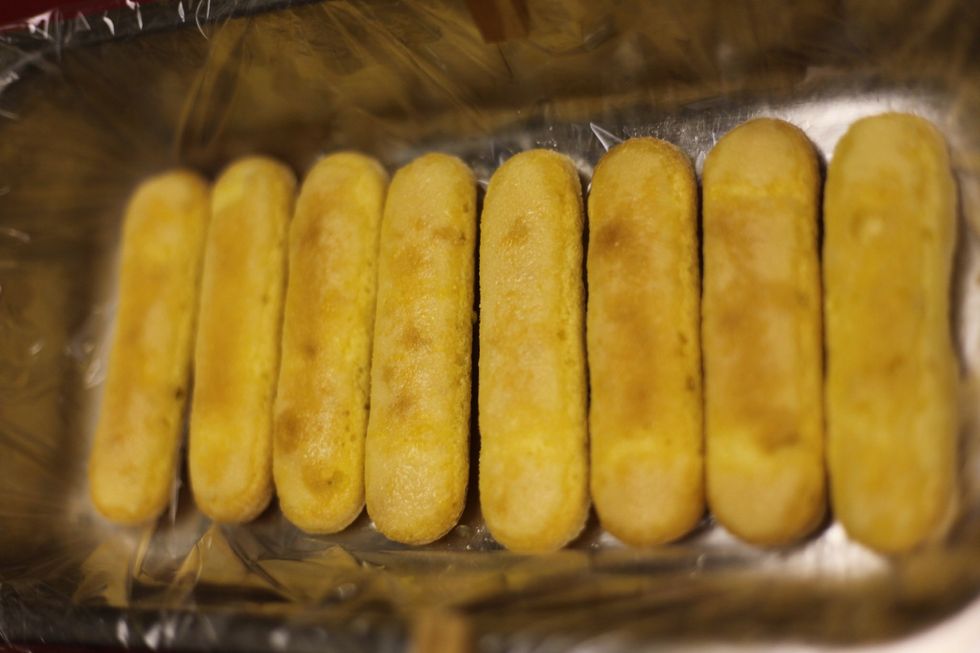 Start laying them to rest side by side in your square tin.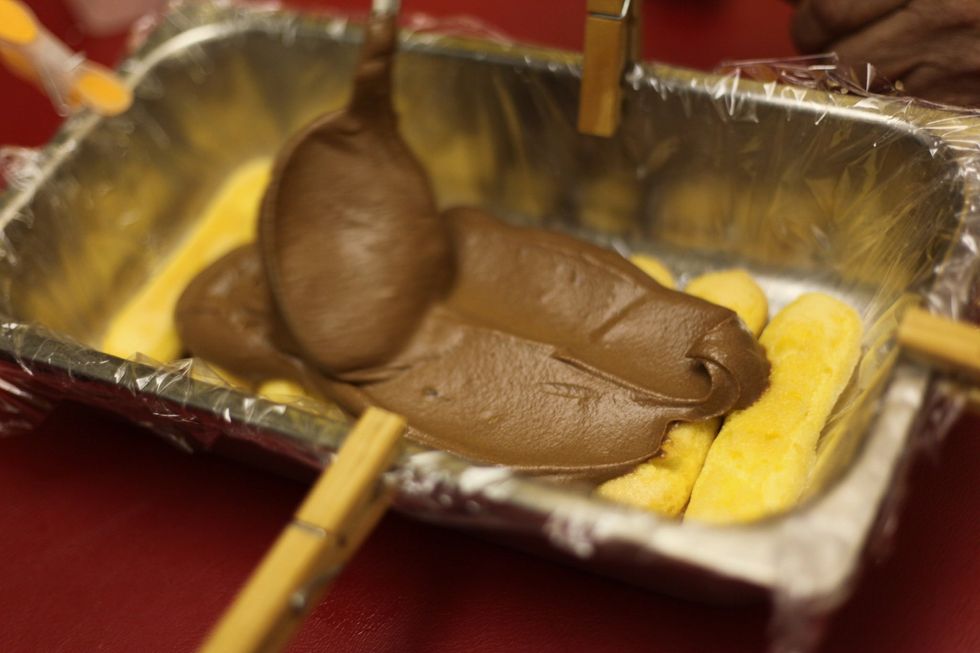 Cover with chocolate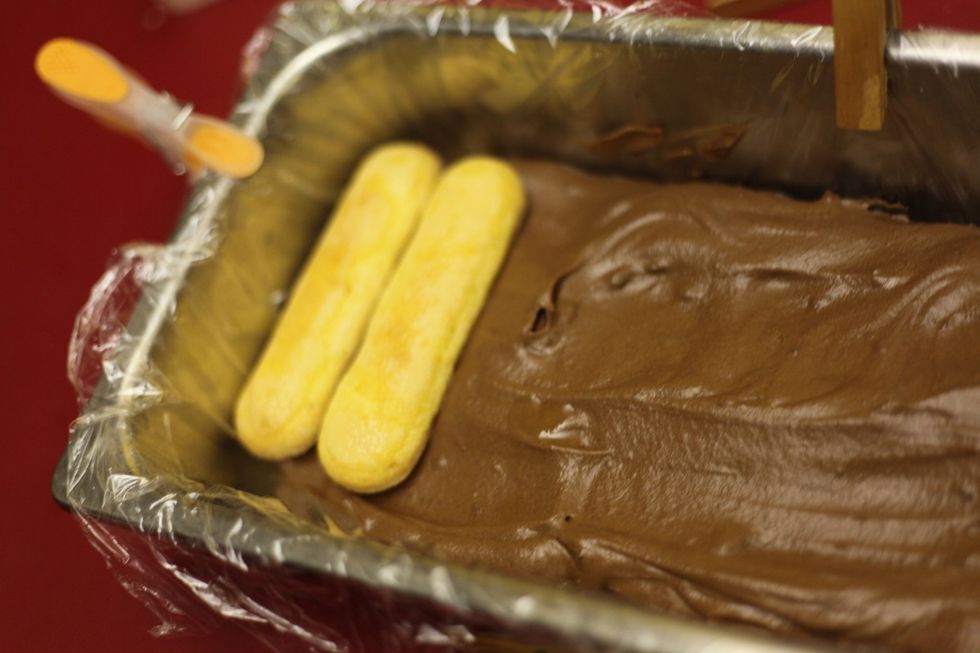 Add more layers of biscuit .. Don't you remember how much we love layers?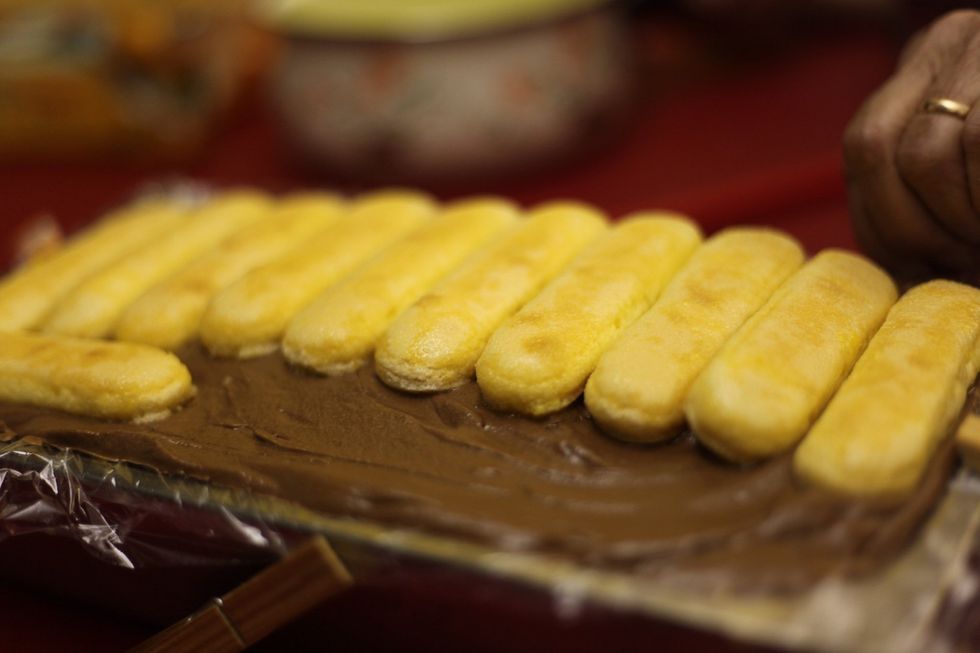 More biscuit...
More chocolate ... More biscuit .... And your top layer must be biscuit. They will be the platform for when you turn it over. Put it in the fridge overnight and .... Enjoy!!!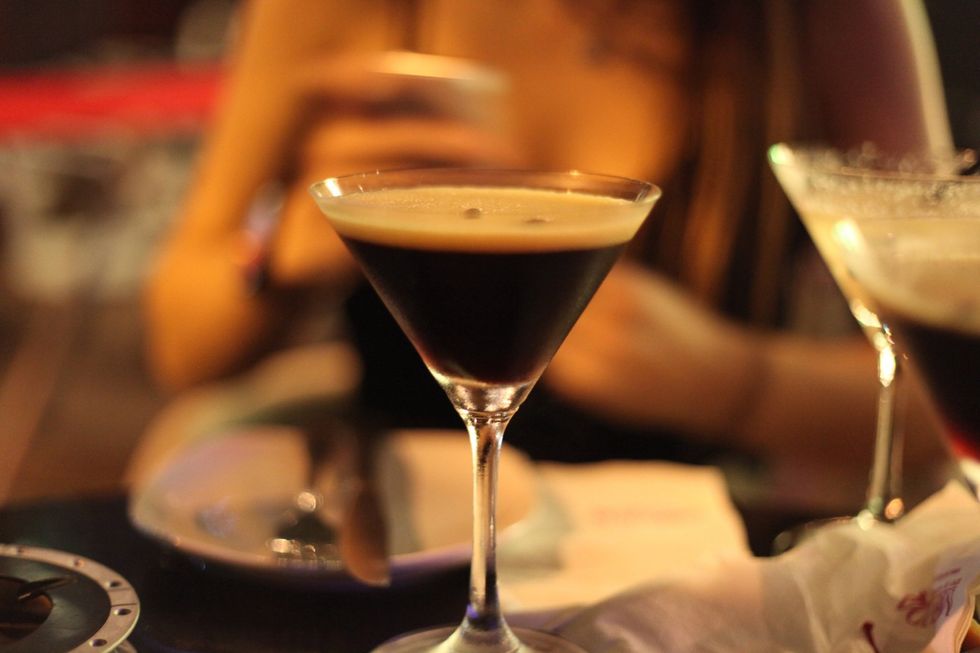 Please share with me what you've all been up to since my brief absence? Espresso Martini anyone? Dear non alcohol drinking followers, I can offer you an espresso without the martini!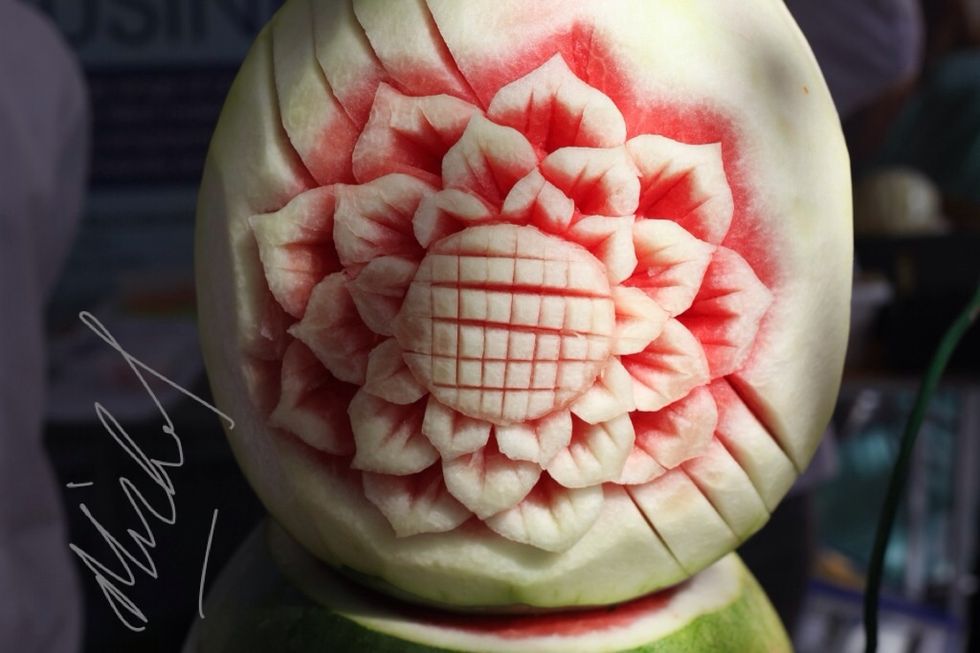 Although we have been a little absent from guide making, we haven't forgotten you and we really appreciate your support and continued messaging and emails.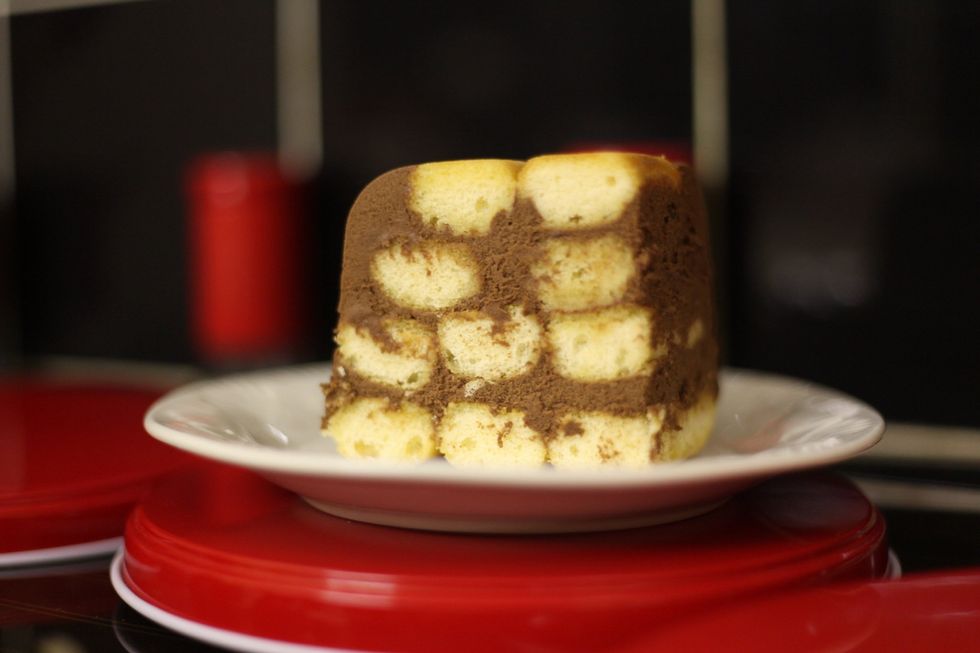 My sister named this and was trying to teach me the name of this dessert and I just keep forgetting it! so, I'm going to just call this recipe "cat's tongue mousse!! Hugs from us!
2.0 Packets Italian sponge fingers
100.0g Unsalted Butter
500.0g Premium dark chocolate
4.0 Fresh oranges
600.0ml Fresh whipping cream
600.0ml Processed Orange juice
2.0Tbsp Sugar
1/4c Milk
Michel Daher
Micho here. Amateur experimental chef and lover of food. Thanks for all your support. Join my Food Journey www.naturallygoodfood.com