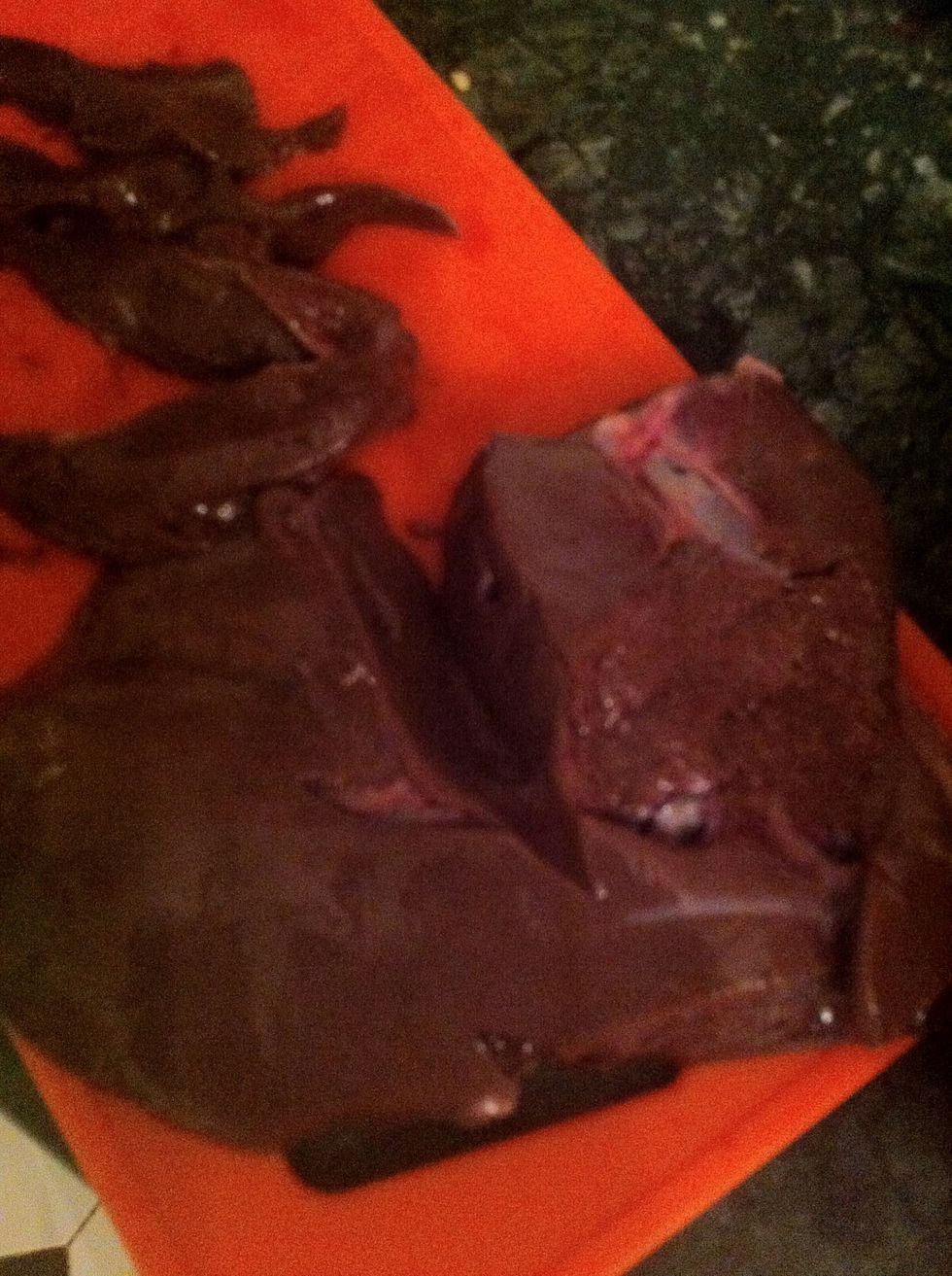 Fresh lamb's liver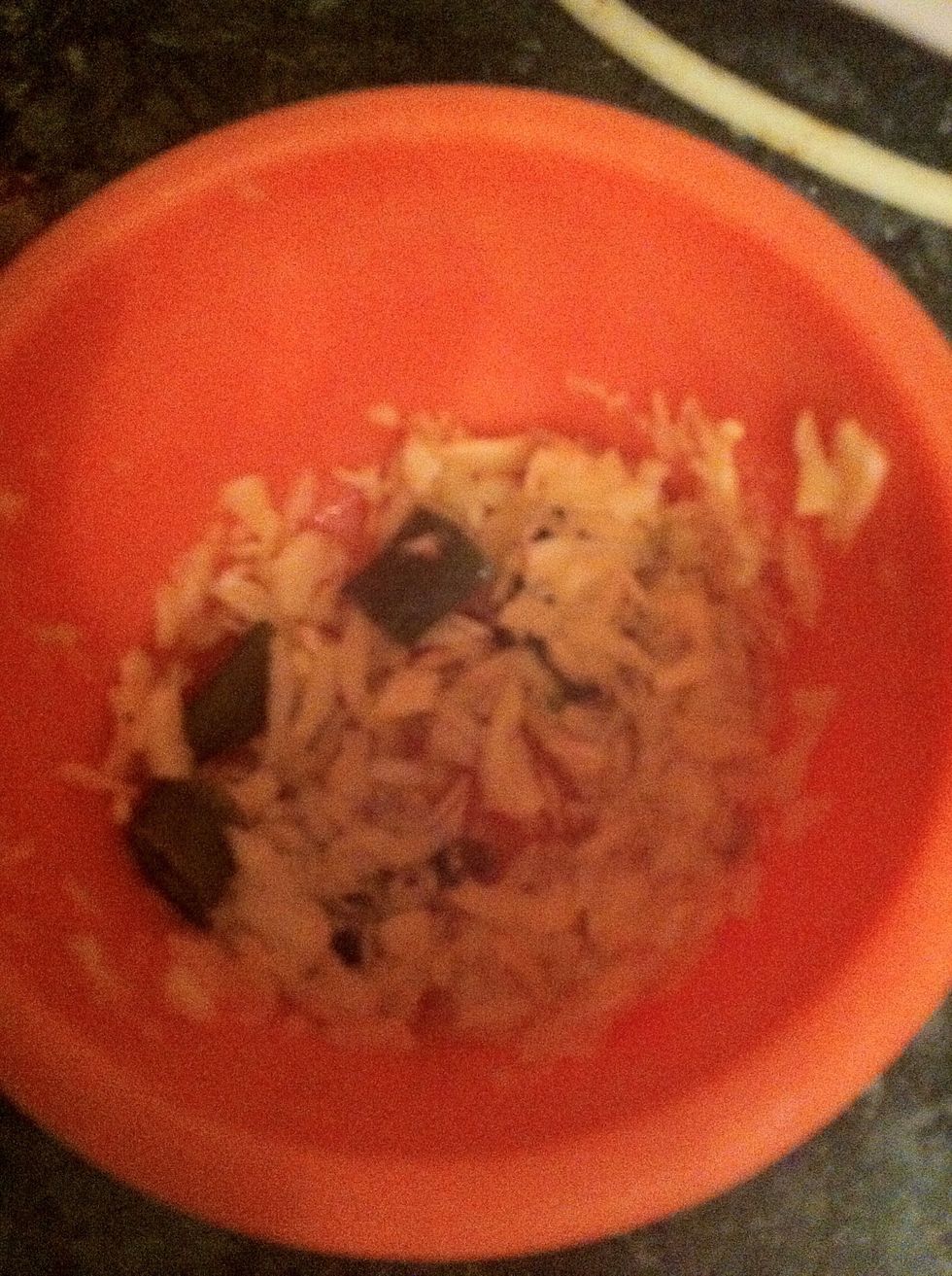 Minced garlic together with chopped green hot chilli.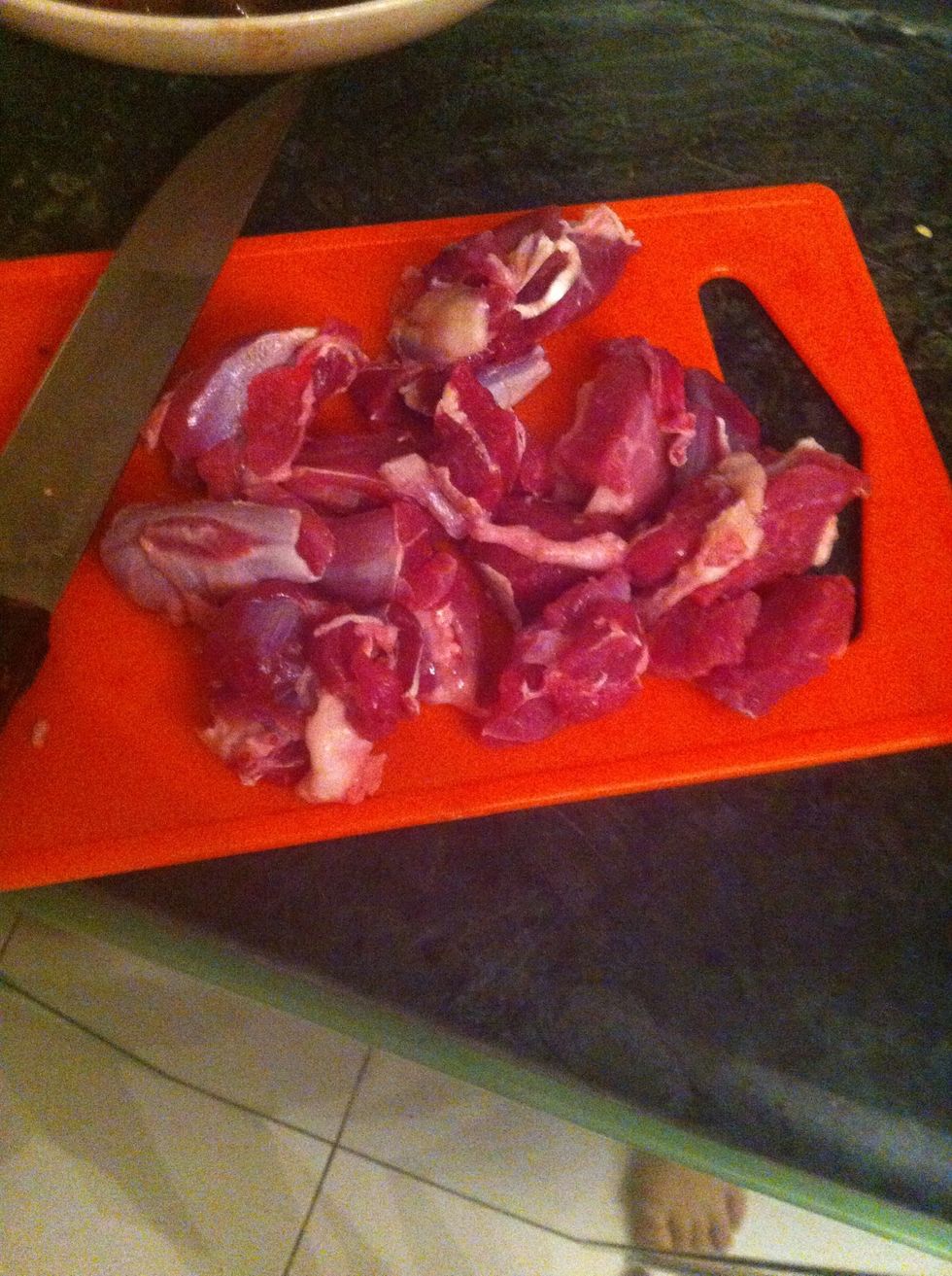 Fresh lamb's meat .
Chop the liver into small pieces.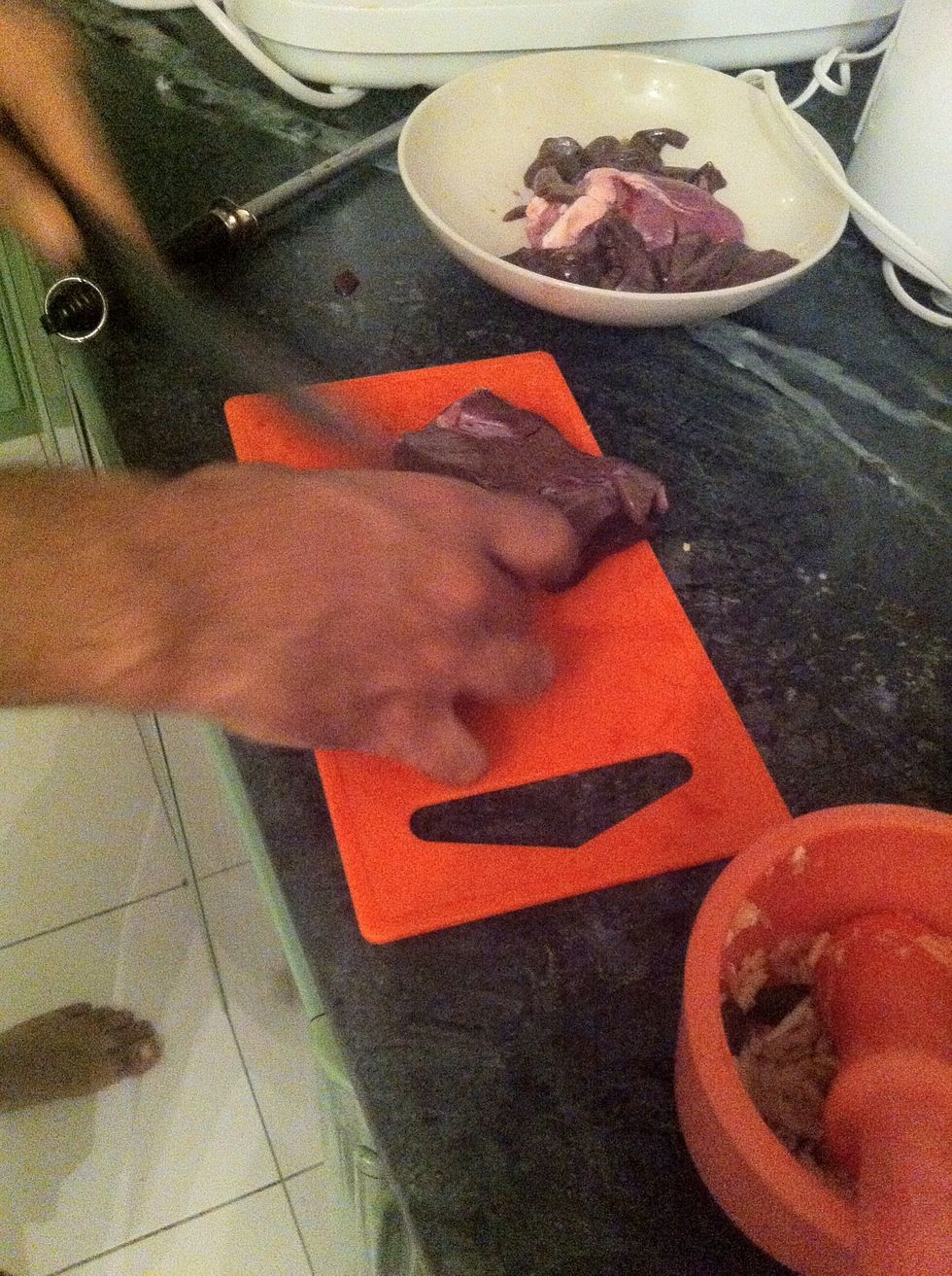 The same thing with the meat .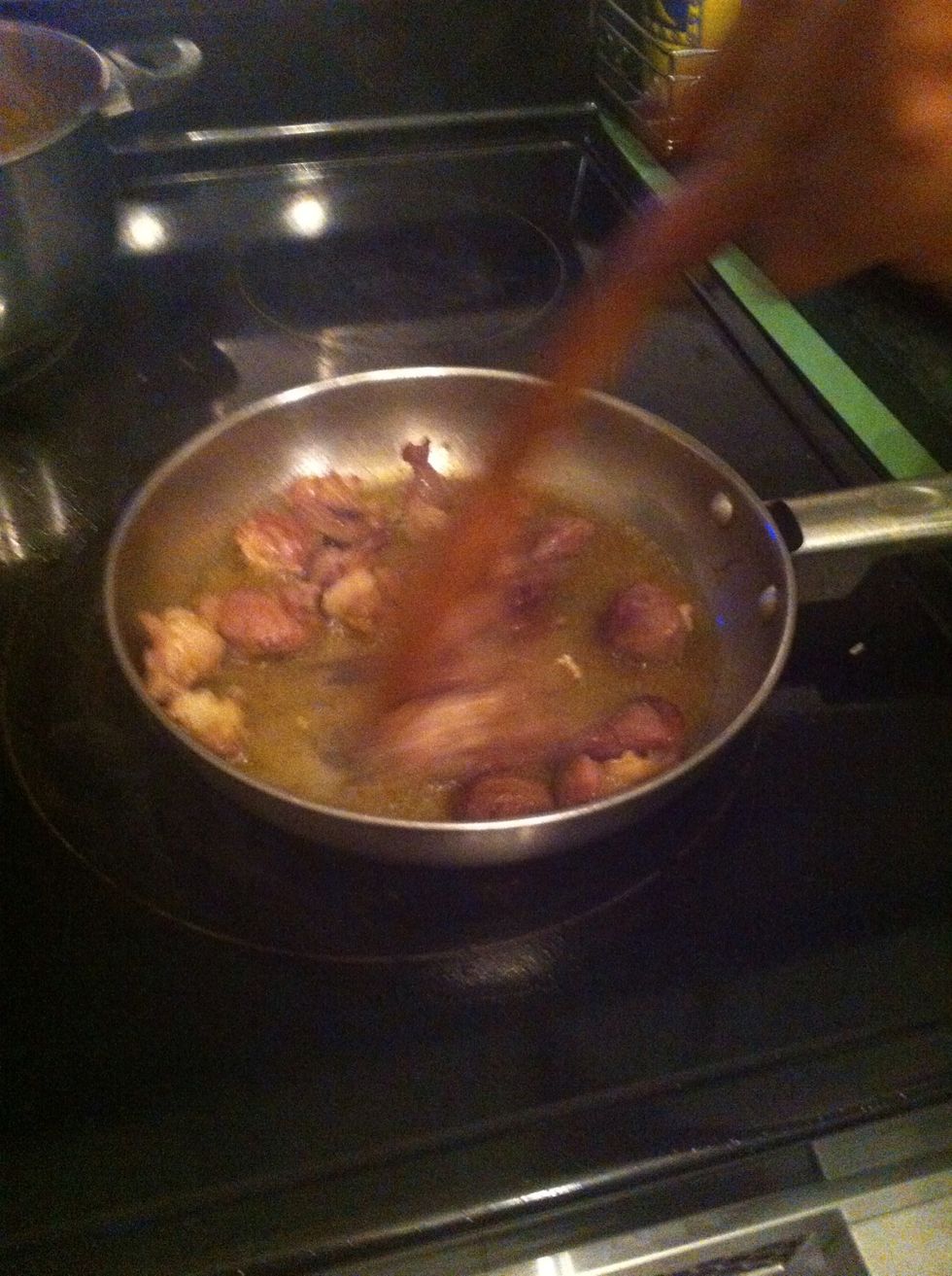 Put 2 table spoon olive oil in the saucepan and add the meat , stir on medium heat till it fully cooked and then add the liver , stir till it is fully cooked. Salt and pepper to your taste.
In small bowl put your minced garlic together with green hot chilli and add 3 table spoon of black (sugarcan )vinegar to and salt , pepper to your taste. Sorry i missed to snap shot this step .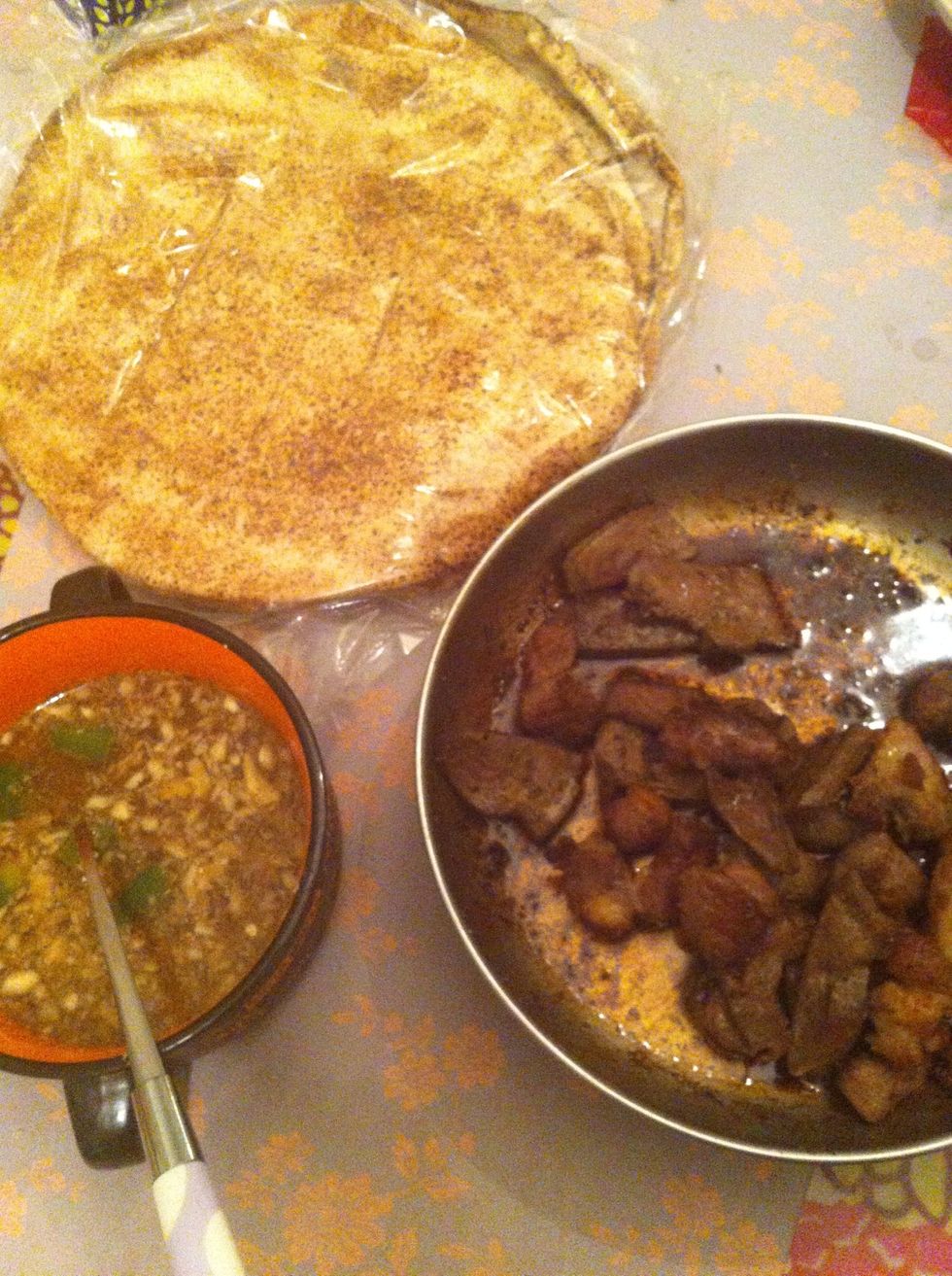 You can serve it with garlic dip and bread , Bon appetit.
This is close snap shot ......so yummy . Thanx
Lamb's Liver
Lamb Meat
Salt And pepper
Olive Oil
6 cloves of Garlic
Green Hot chilli
Saucepan
Sugarcan vinegar