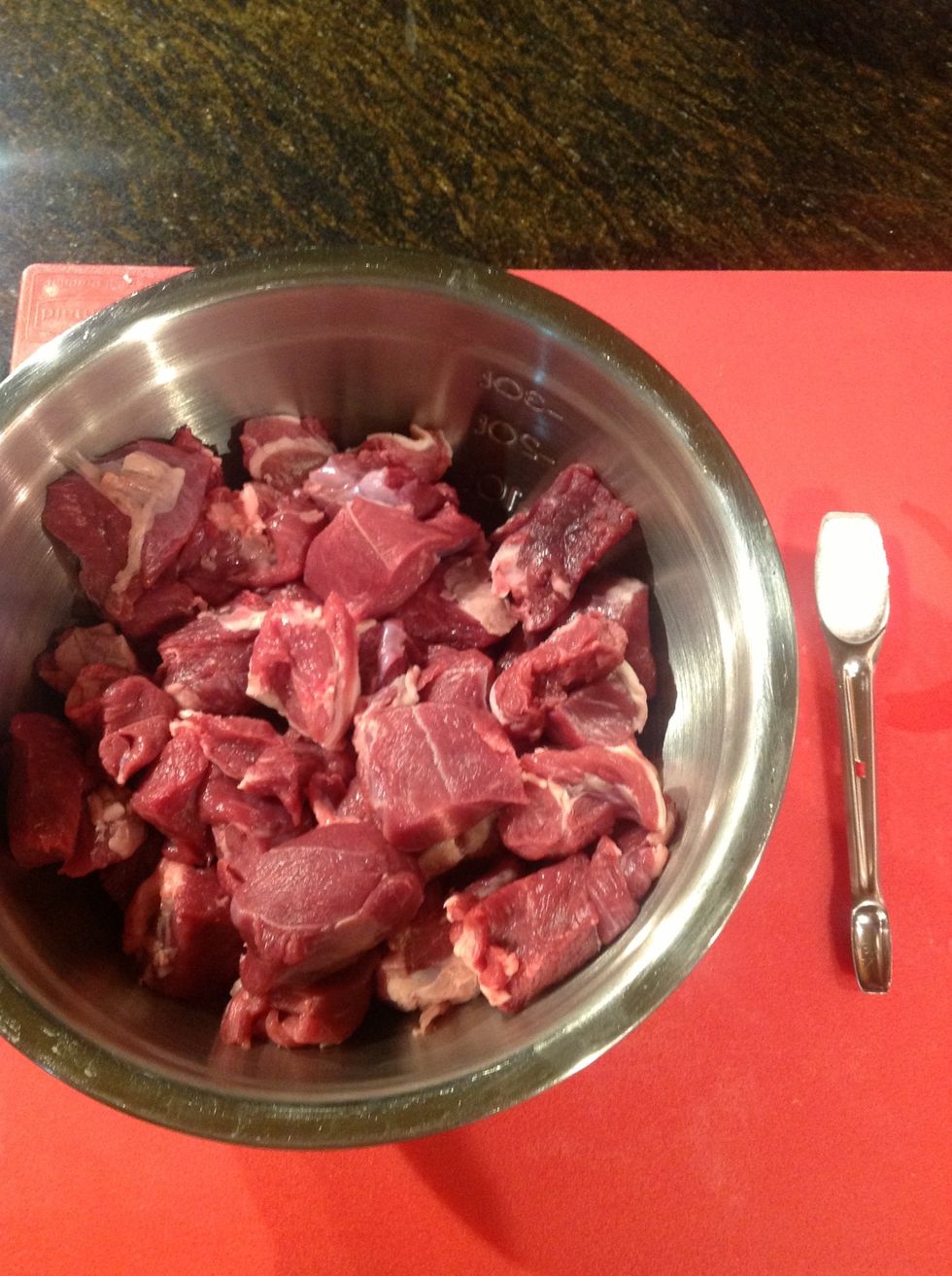 Trim and cut lamb into cubes toss with kosher salt.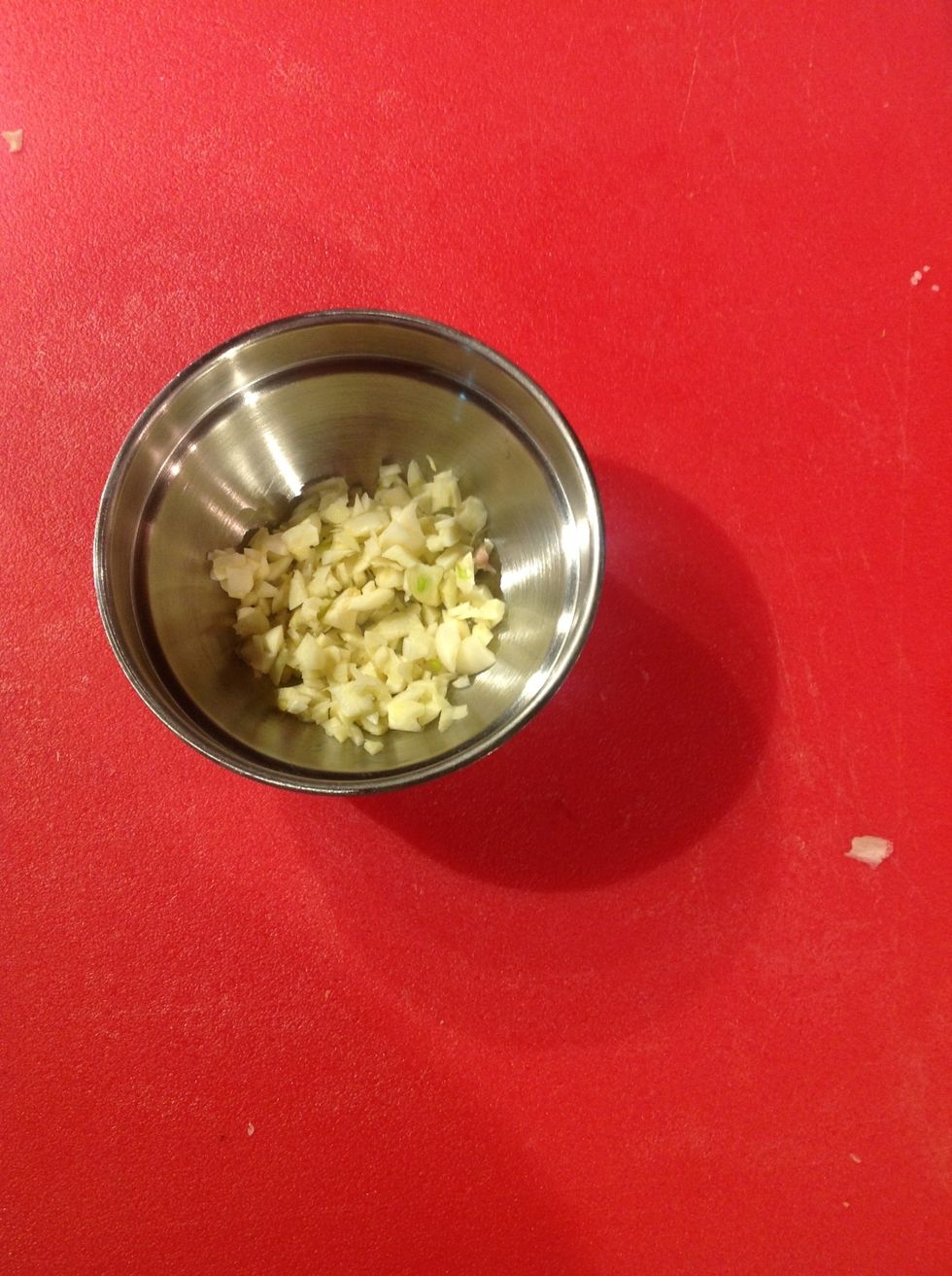 Lamb loves garlic. Coarsely chop garlic (about 1 tbls + 1/2 tsp) and set aside.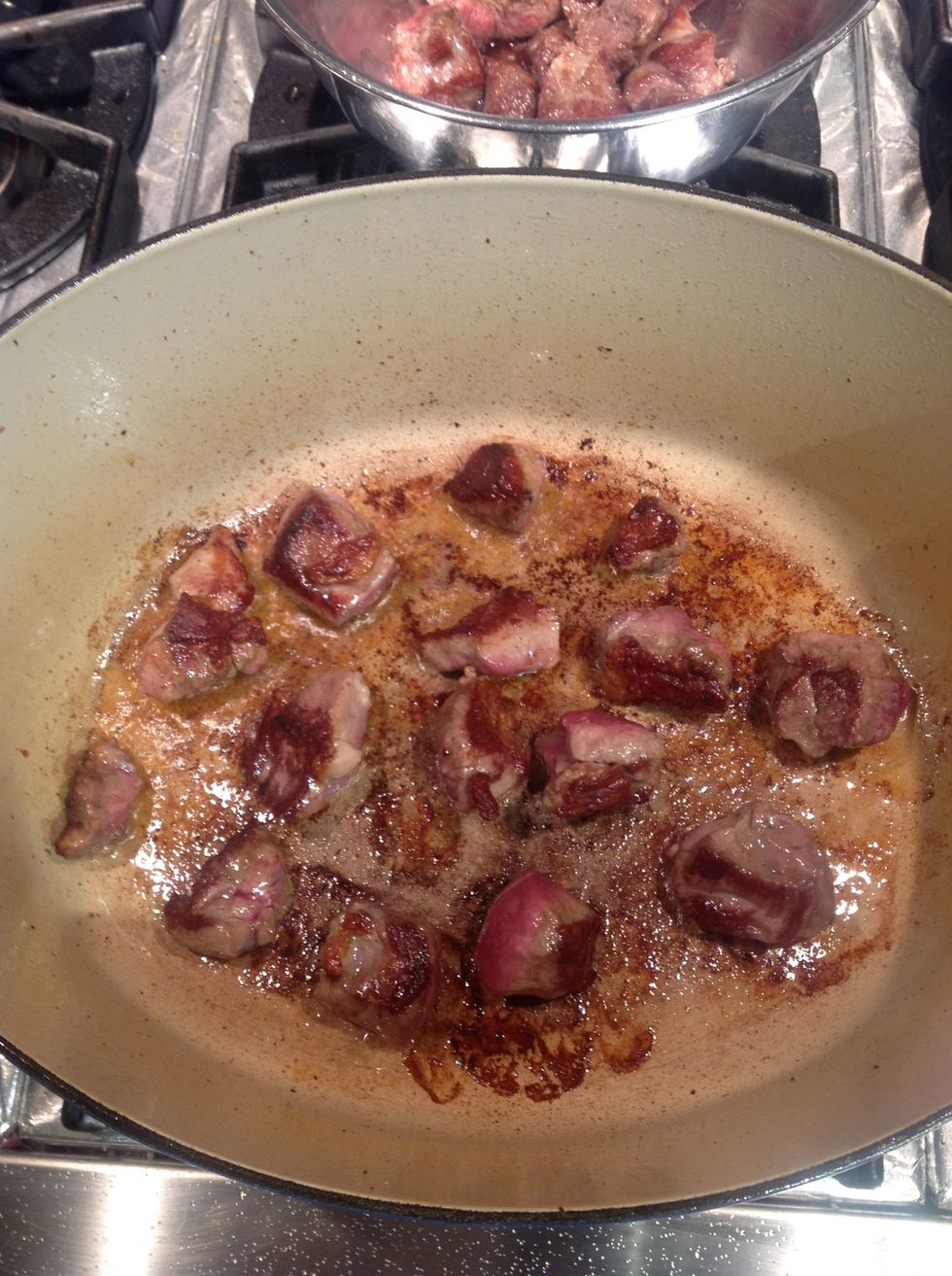 In 7 qt stew pot brown small batches of lamb in the Grapeseed oil. Transfer browned lamb into a bowl until all of the lamb has been browned.
Combine Herbes de Provence, Bouquet Garni, Fines Herbes, Pepper corns, Juniper berries, rosemary & lemon thyme an put in spice satchel or a tie up in a bit of cheese cloth.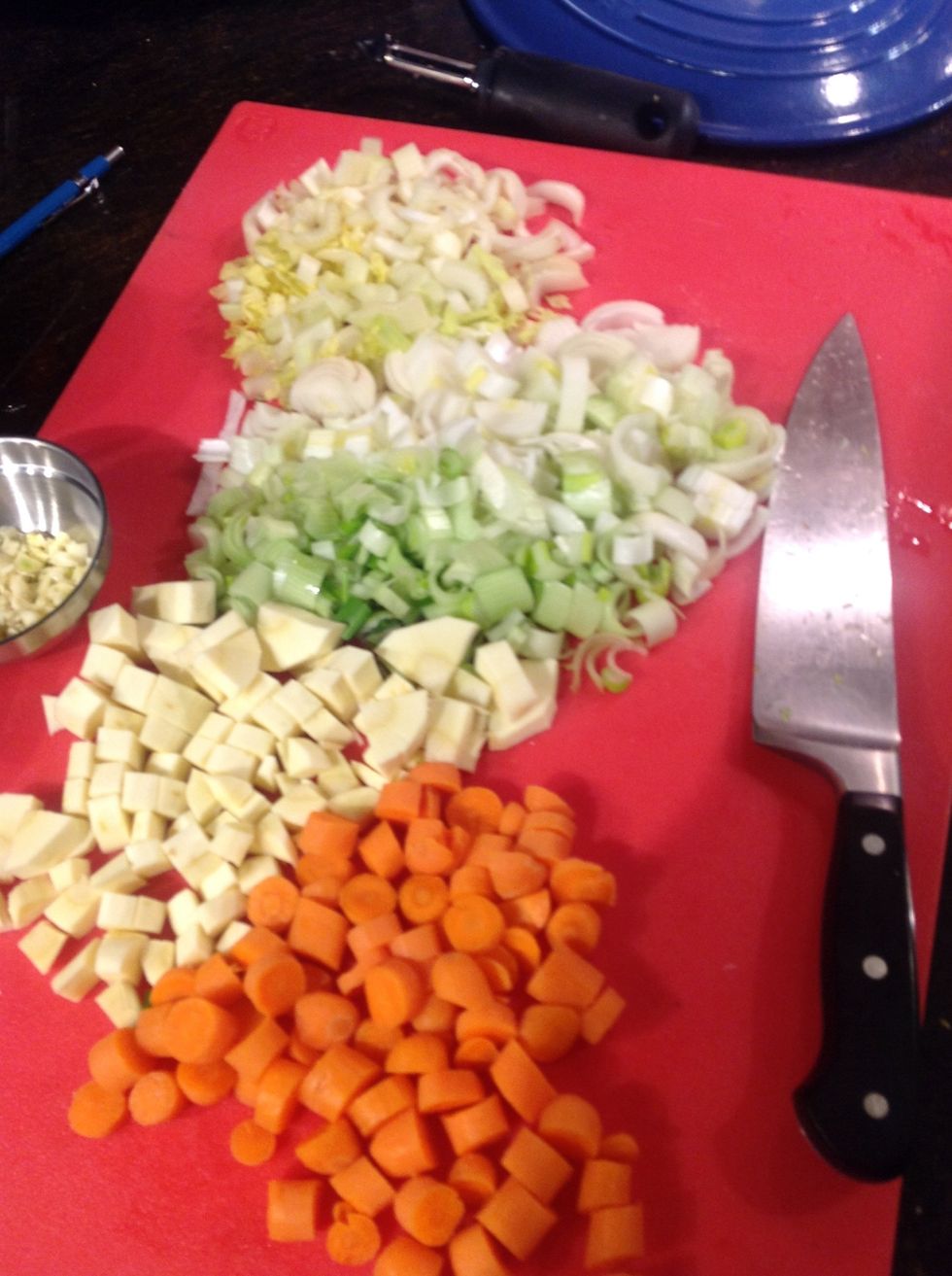 Coarsely chop celery heart, sweet onion bulbs, parsnip and portion of carrot (about 1 heaping cup) and sauté in pot with lamb fond at medium heat.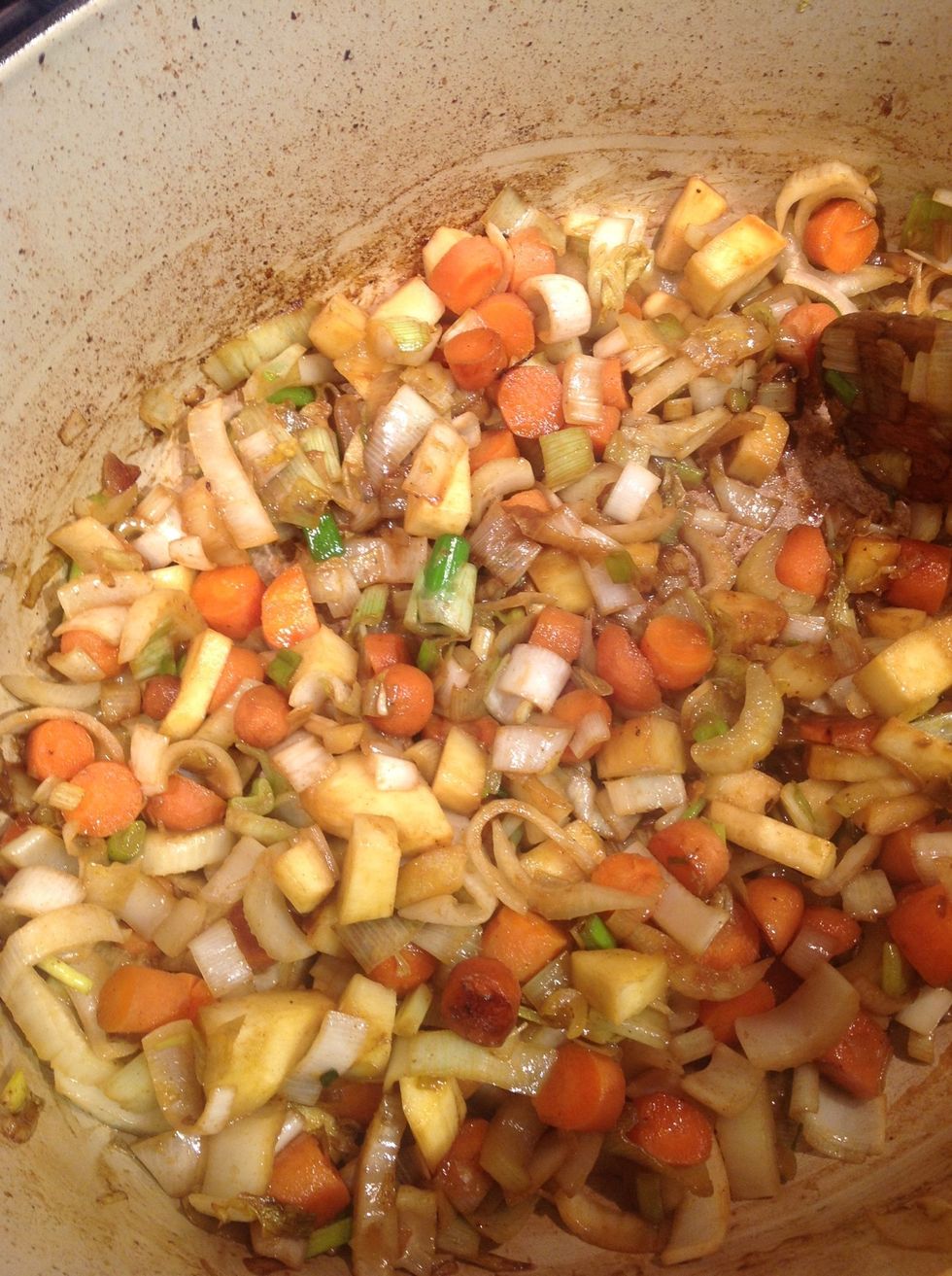 stirring frequently sauté chopped vegetables until parsnip and onion are soft. Add chopped garlic and sauté about another 90 seconds transfer to a bowl and set aside.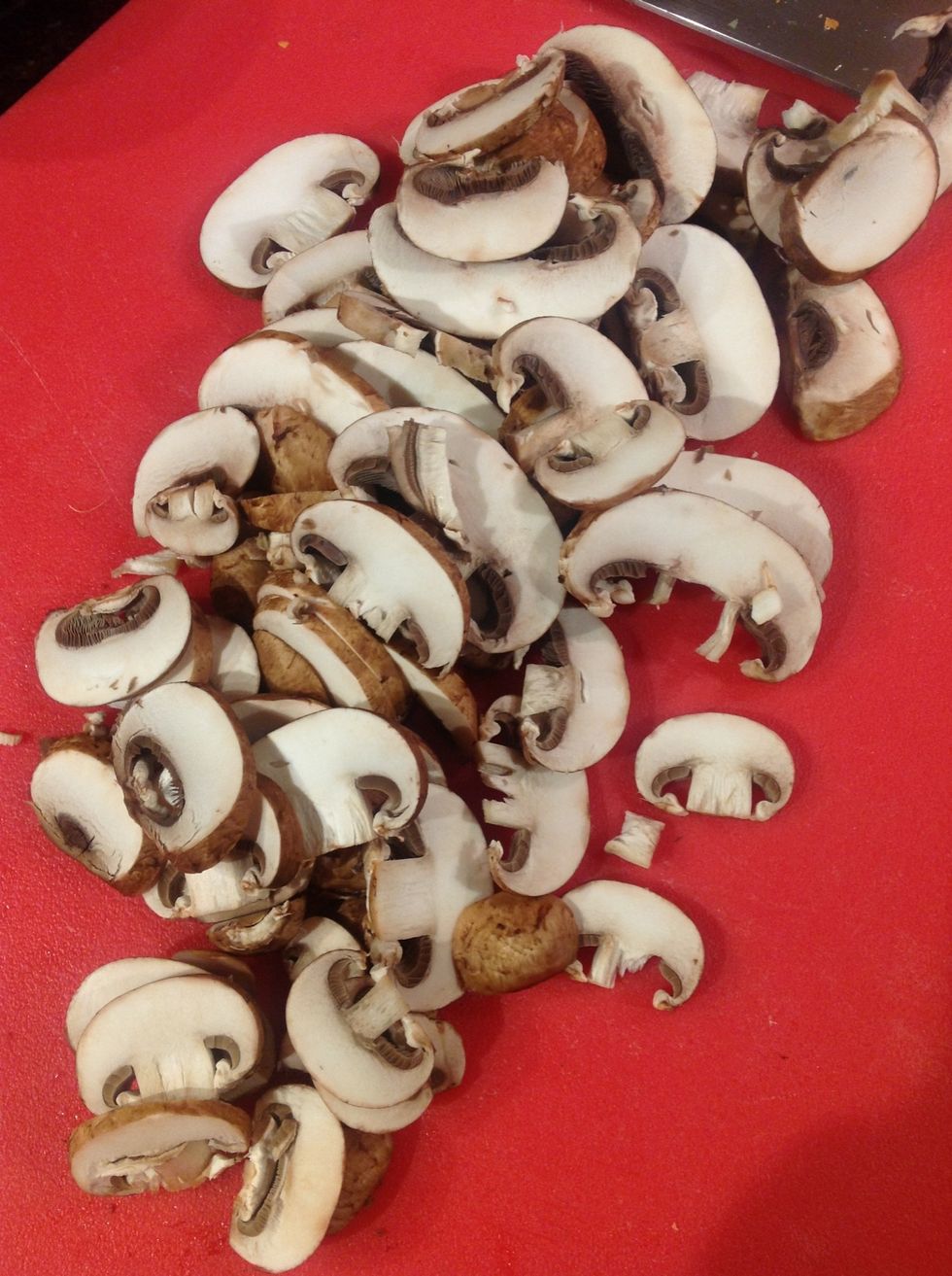 Stem and slice mushrooms add butter to pot and sauté med-high heat until the begin to brown.
Combine lamb, sautéed vegetables, remaining carrots, potatoes, spice satchel, bay leaf and tomato paste. Add water to cover contents, cover bring to boil reduce heat to med-low and simmer 1 hour.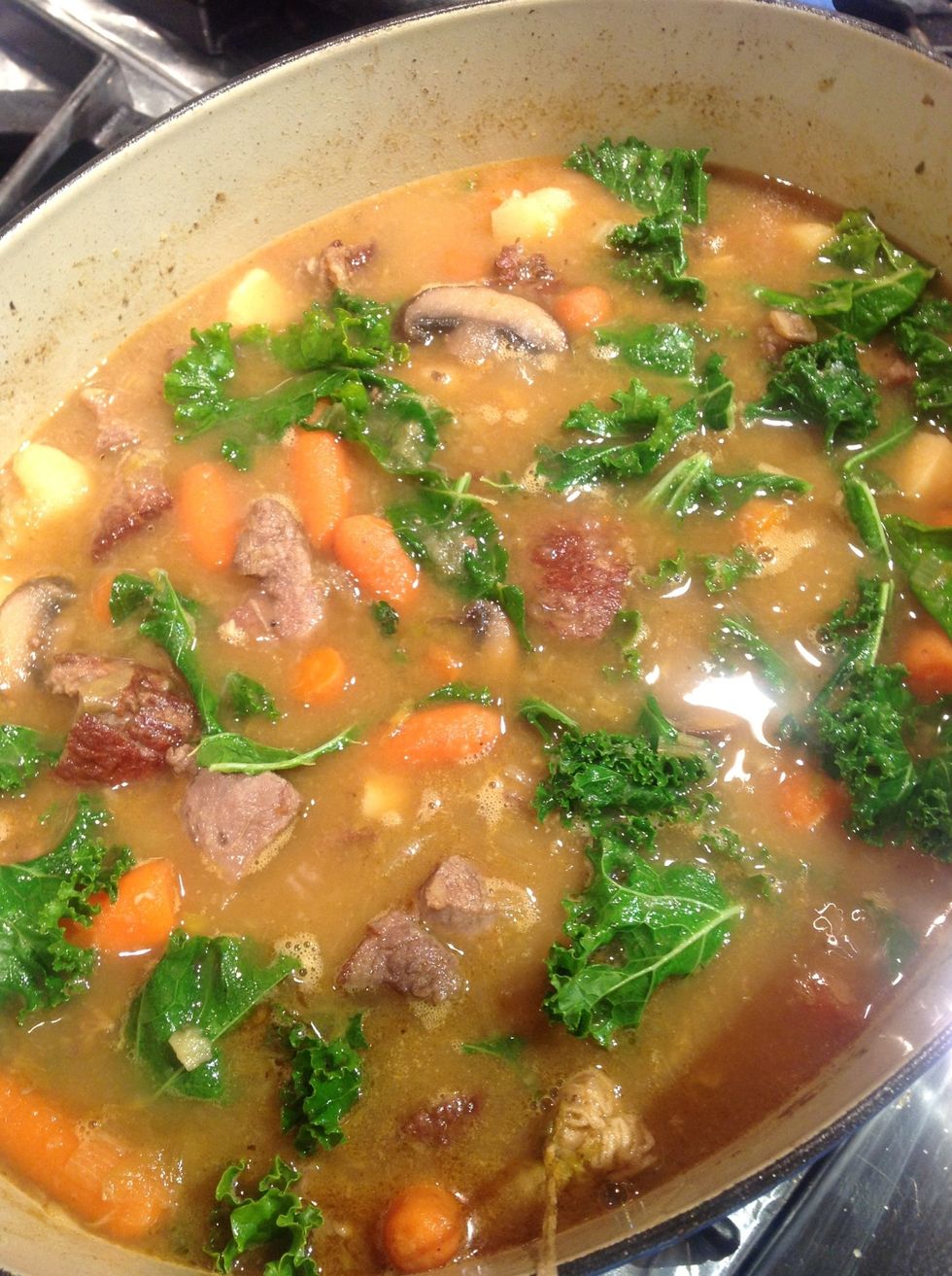 Add kale in the final 20 minutes of cooking.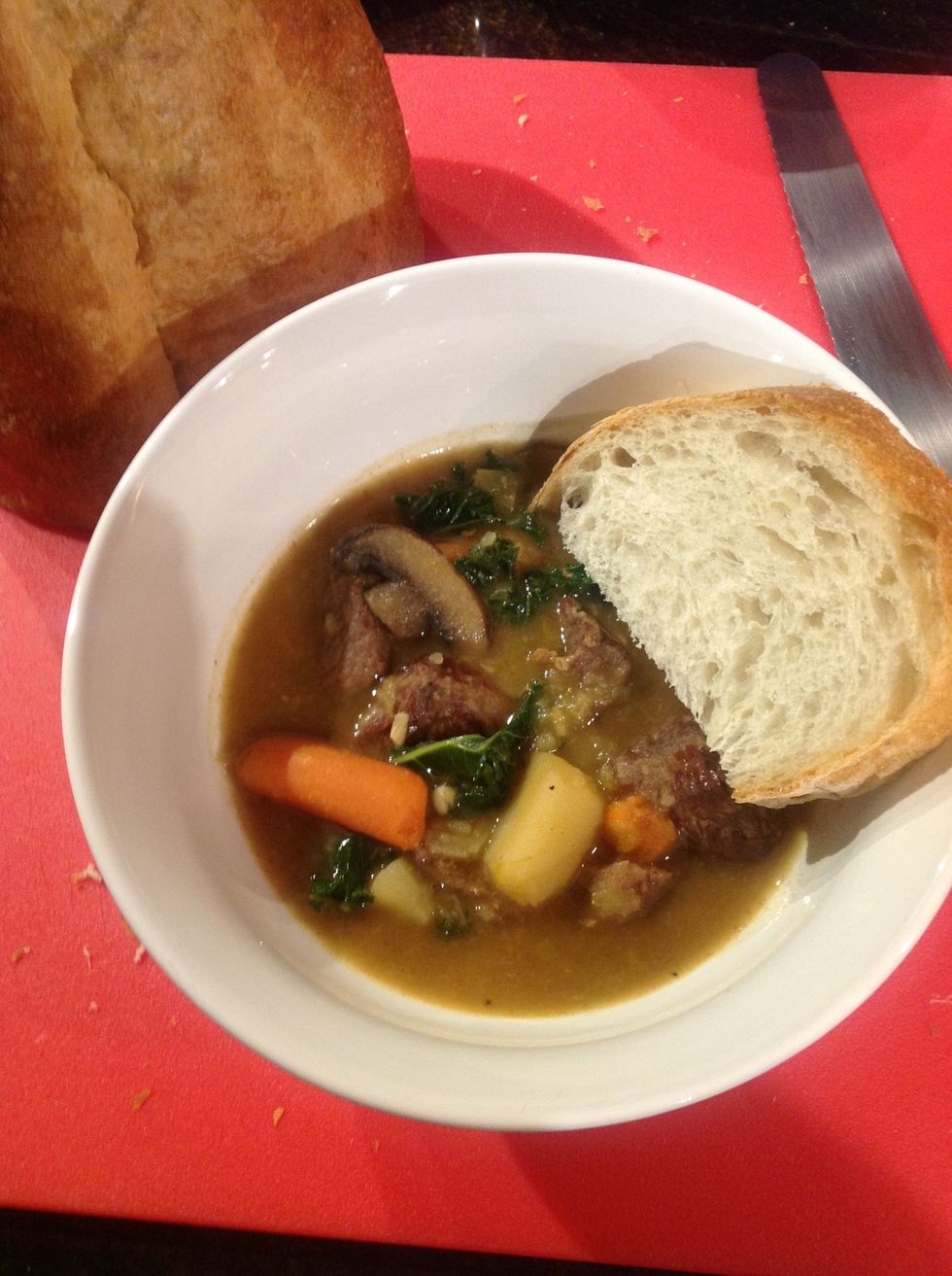 Serve with thick slices of french bread. Enjoy!
1/2lb boneless leg of lamb
2.0tsp kosher salt
2.0Tbsp Grapeseed Oil
3.0 garlic cloves (more wouldn't hurt)
1.0 Empty spice sachet
1.0tsp Bouquet Garni
1.0tsp Herbes de Provence
1/2tsp whole rosemary leaves
3.0 Juniper berries flattened
12.0 Green peppercorns (cracked)
1/2tsp Fines Herbes
1/2c celery heart small chopped with leaves
3.0 Vidalia onions bulbs chopped
1.0 large parsnip chopped
1.0c Organic cut & peeled carrots chopped
8.0oz Organic cut & peeled carrots whole
10.0oz crimini mushroom (baby portabello) sliced
4.0 Russet potatoes cut in 8ths
1.0Tbsp Concentrated tomato paste
2.0Tbsp unsalted butter
1.0bnch Organic Kale washed and torn
John The Basque
Native Seattleite, world traveler & geek, dedicated to bringing cultures together with food.