How to cook lamb shanks moroccan style
I used lamb shanks from my own pastured lamb. I adapted a recipe from the Good Meat book.
14
I thawed two lamb shanks by soaking them in water. This seemed to make them easy in a few hours.
Add the spices in a bowl and then mix them together to create a rub.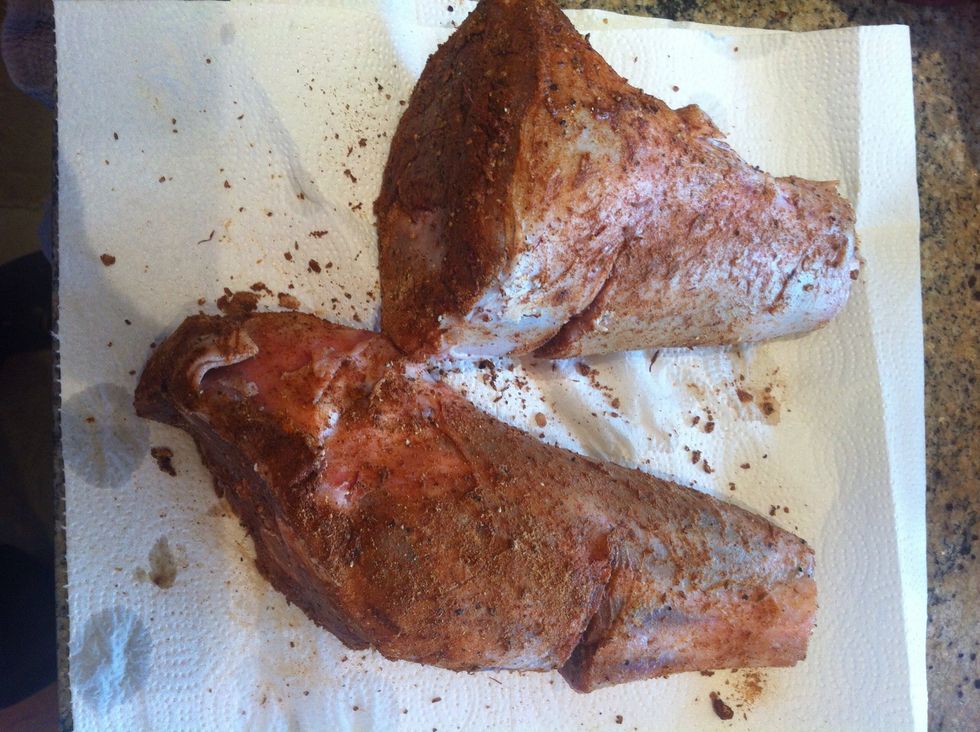 After drying off the lamb, apply the rub thoroughly.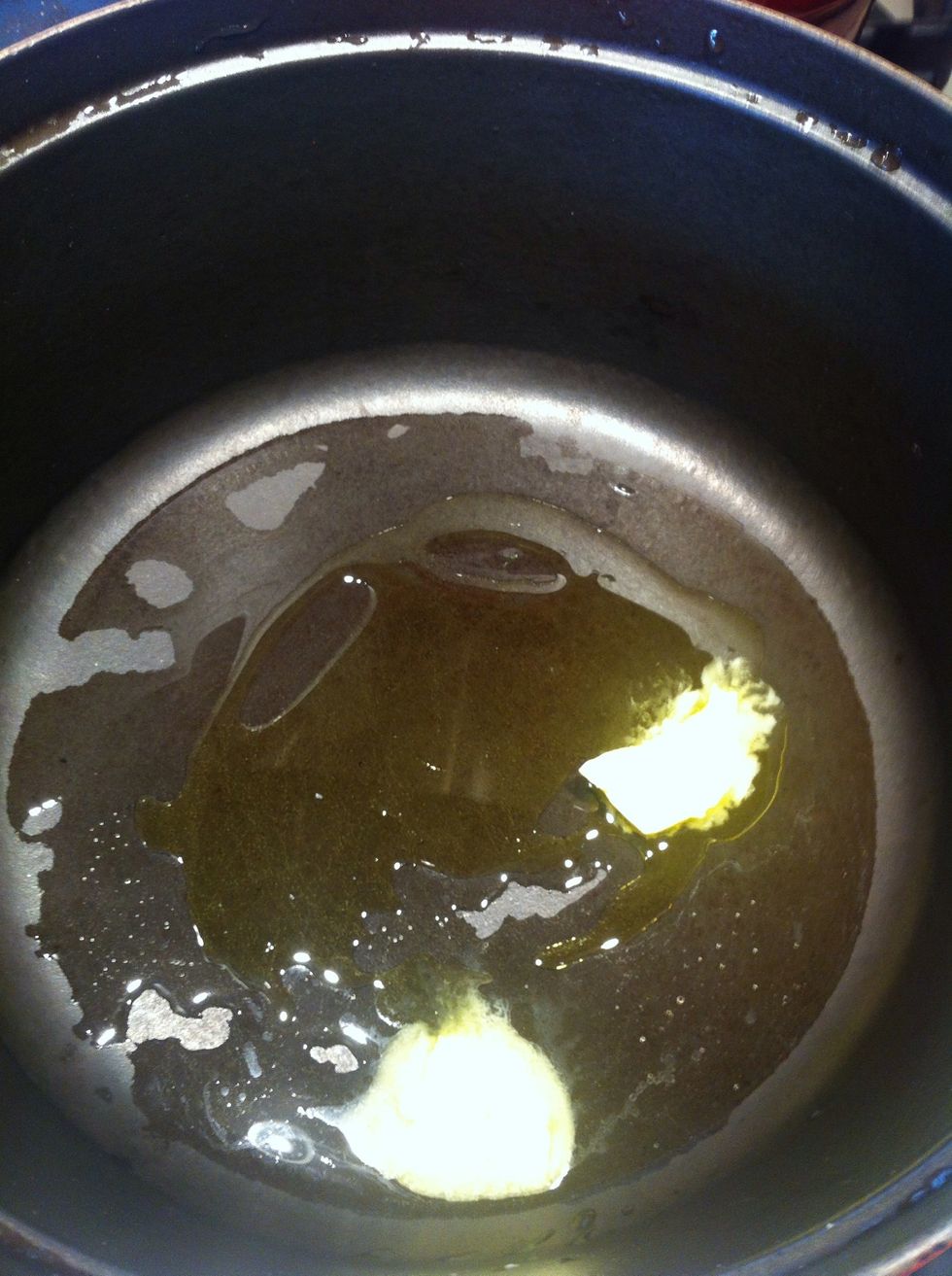 Melt two tablespoons of olive oil and a tablespoon of butter in a Dutch oven.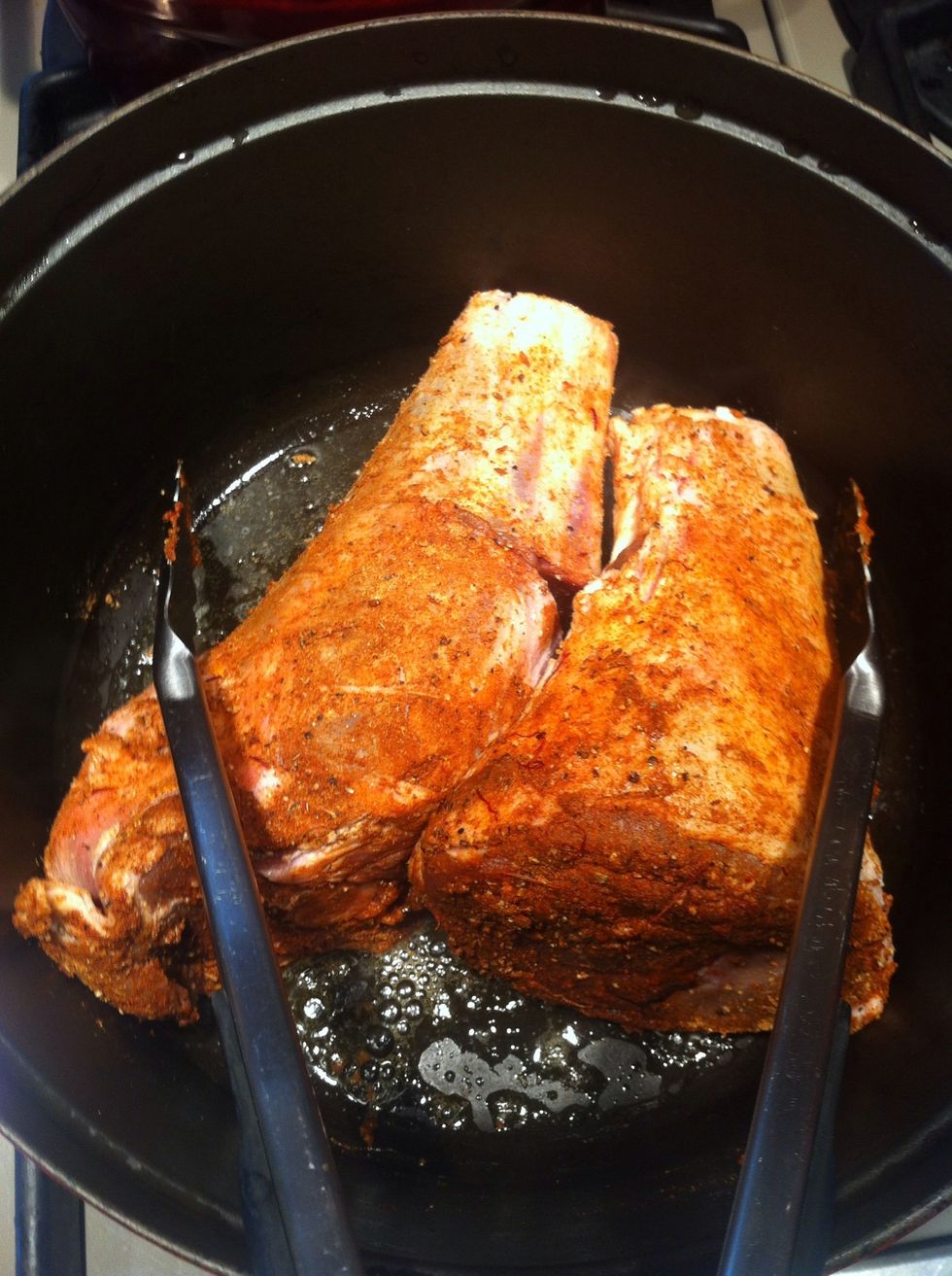 Brown the lamb shanks over medium heat.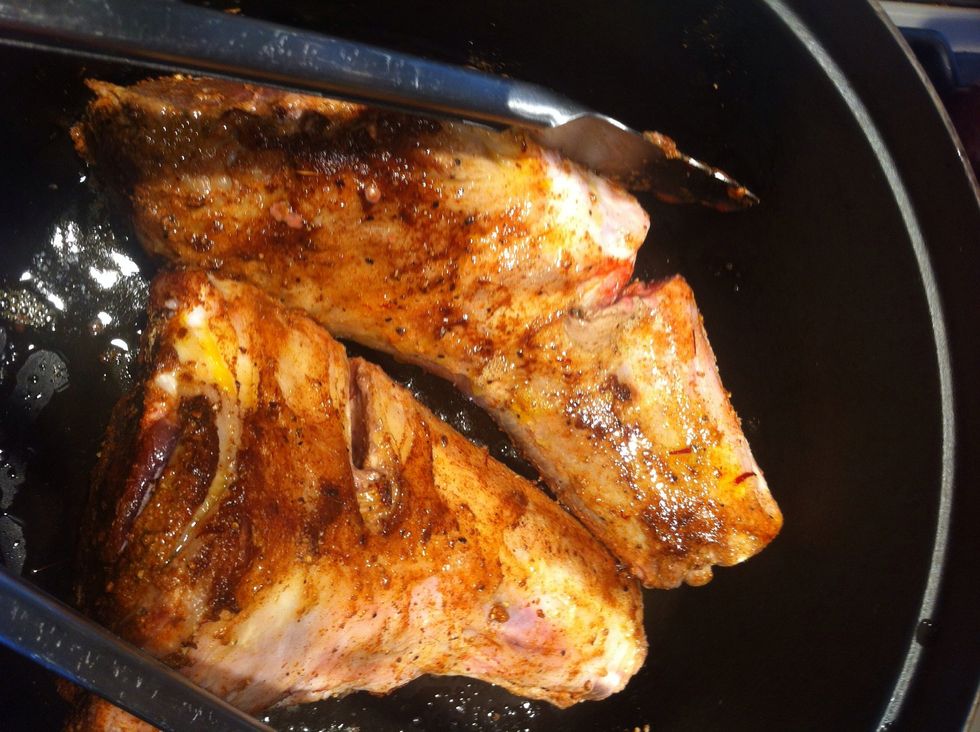 Brown both sides then remove from the Dutch oven.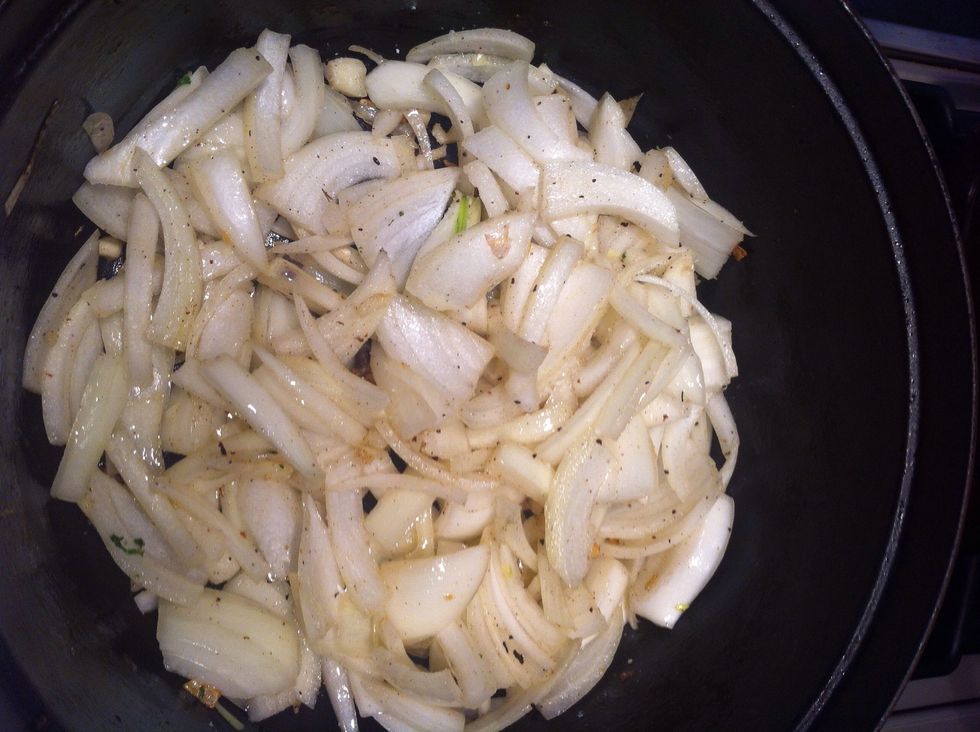 Sauté in the Dutch oven a whole chopped onion and four chopped garlic cloves.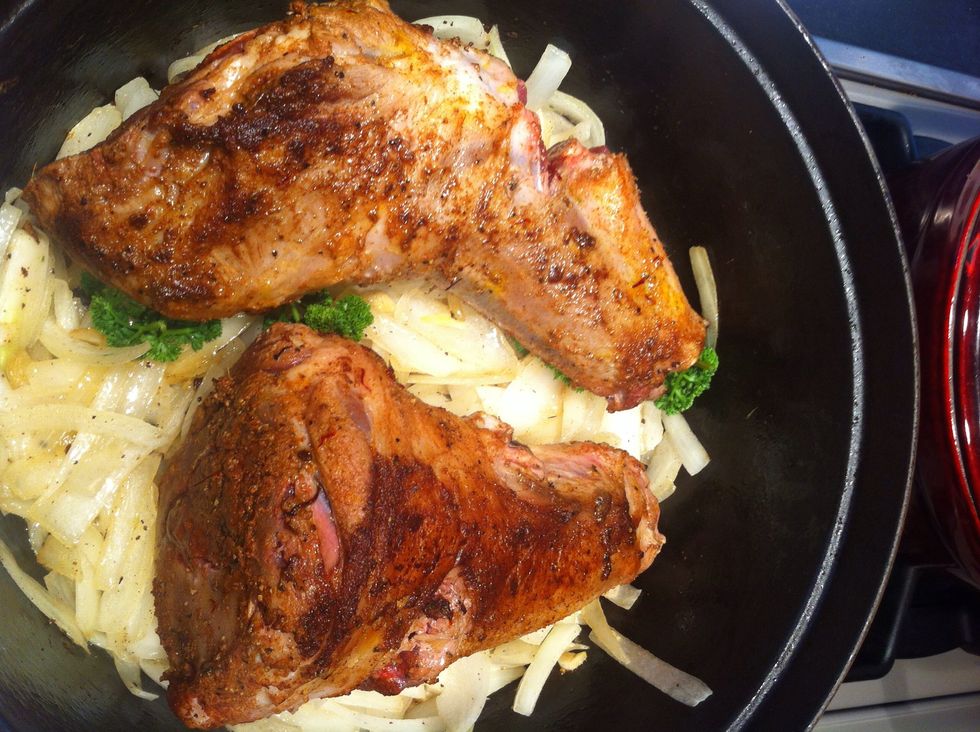 Place the lamb on top of the cooked onions.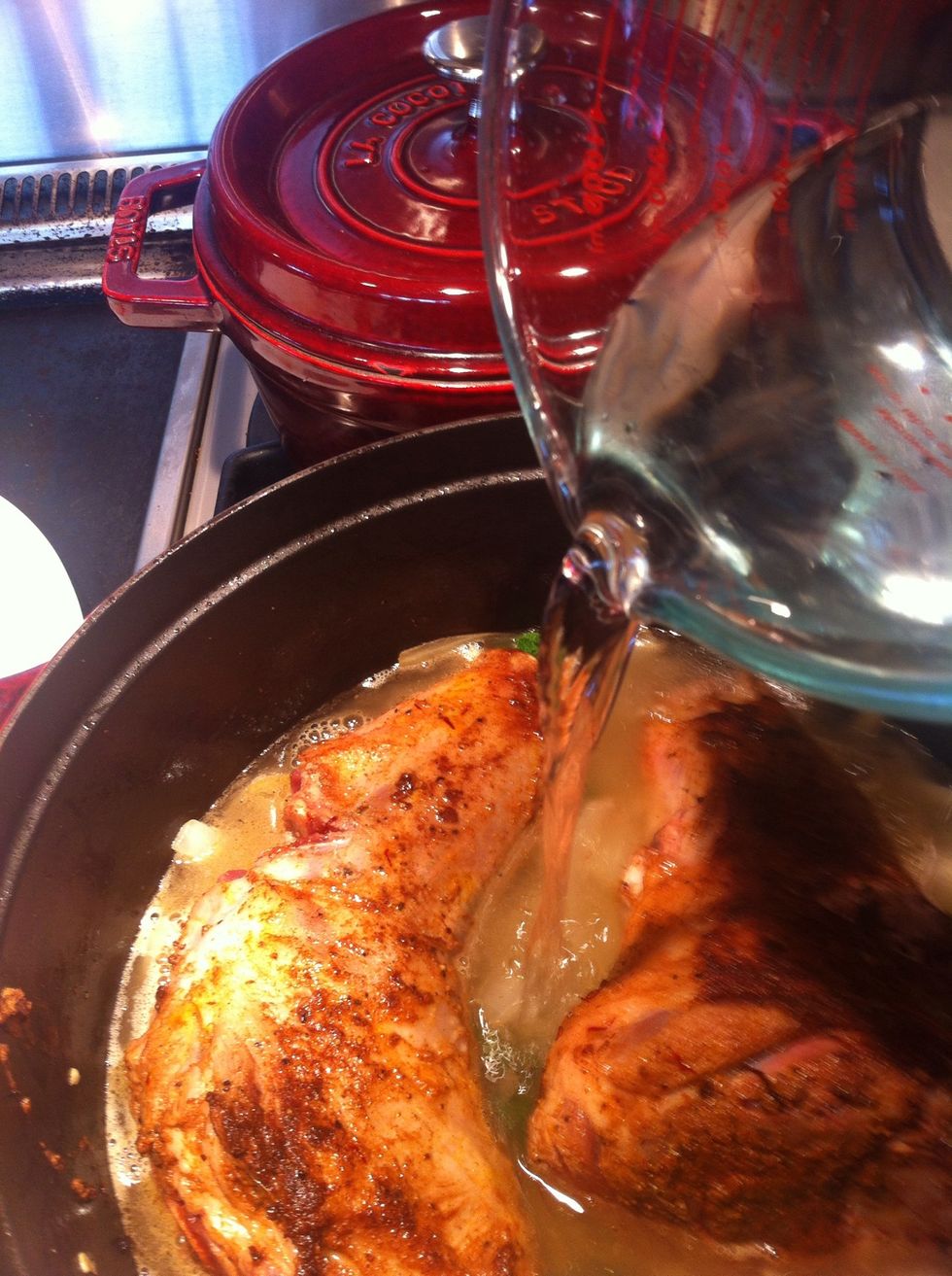 Add three cups of water.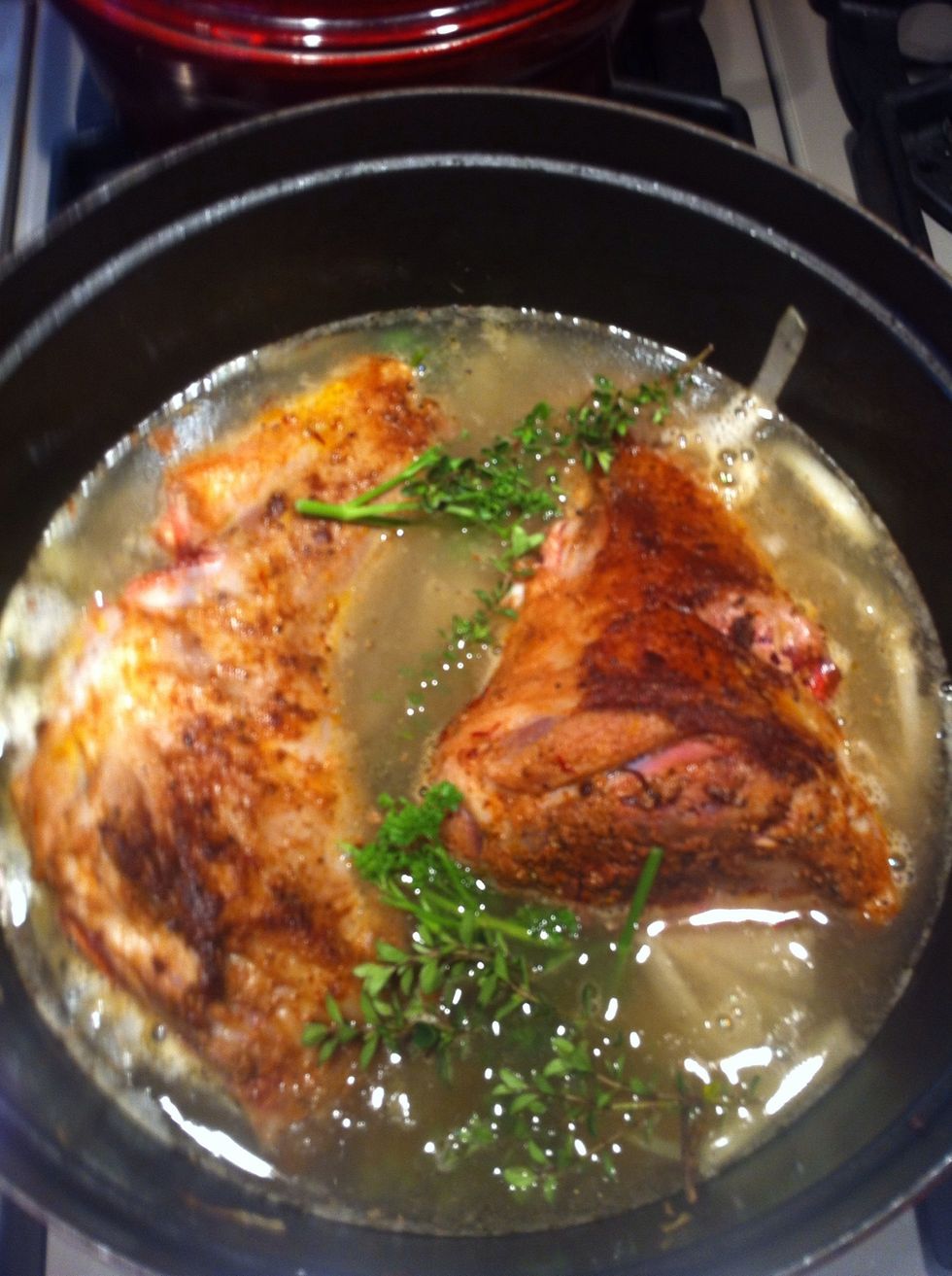 Add the parsley and thyme. Then cook covered for two hours, turning the meat during that time.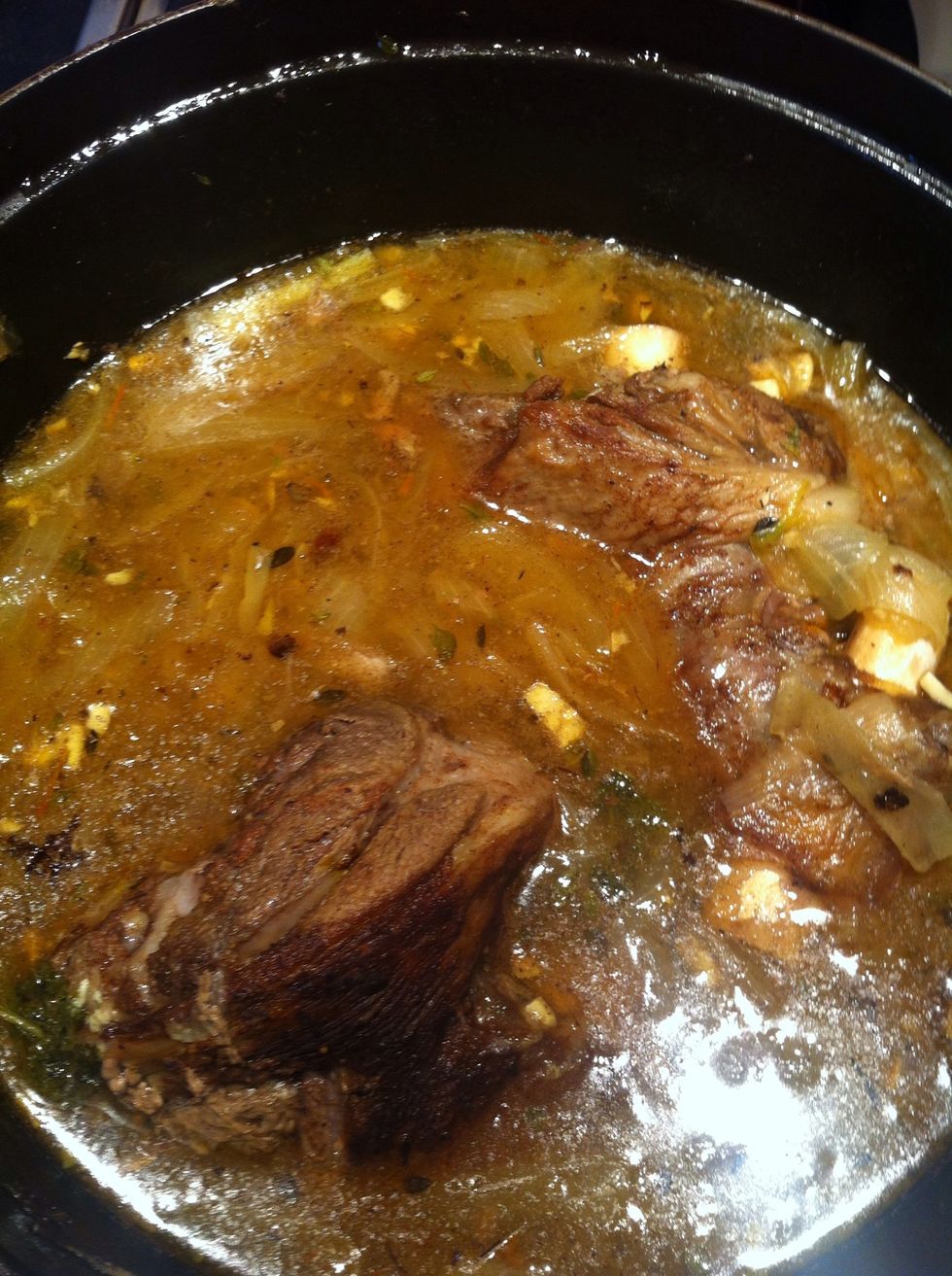 Add the lemon juice and marmalade. If you have time, put the dish in the refrigerator for several hours to separate and remove the fat.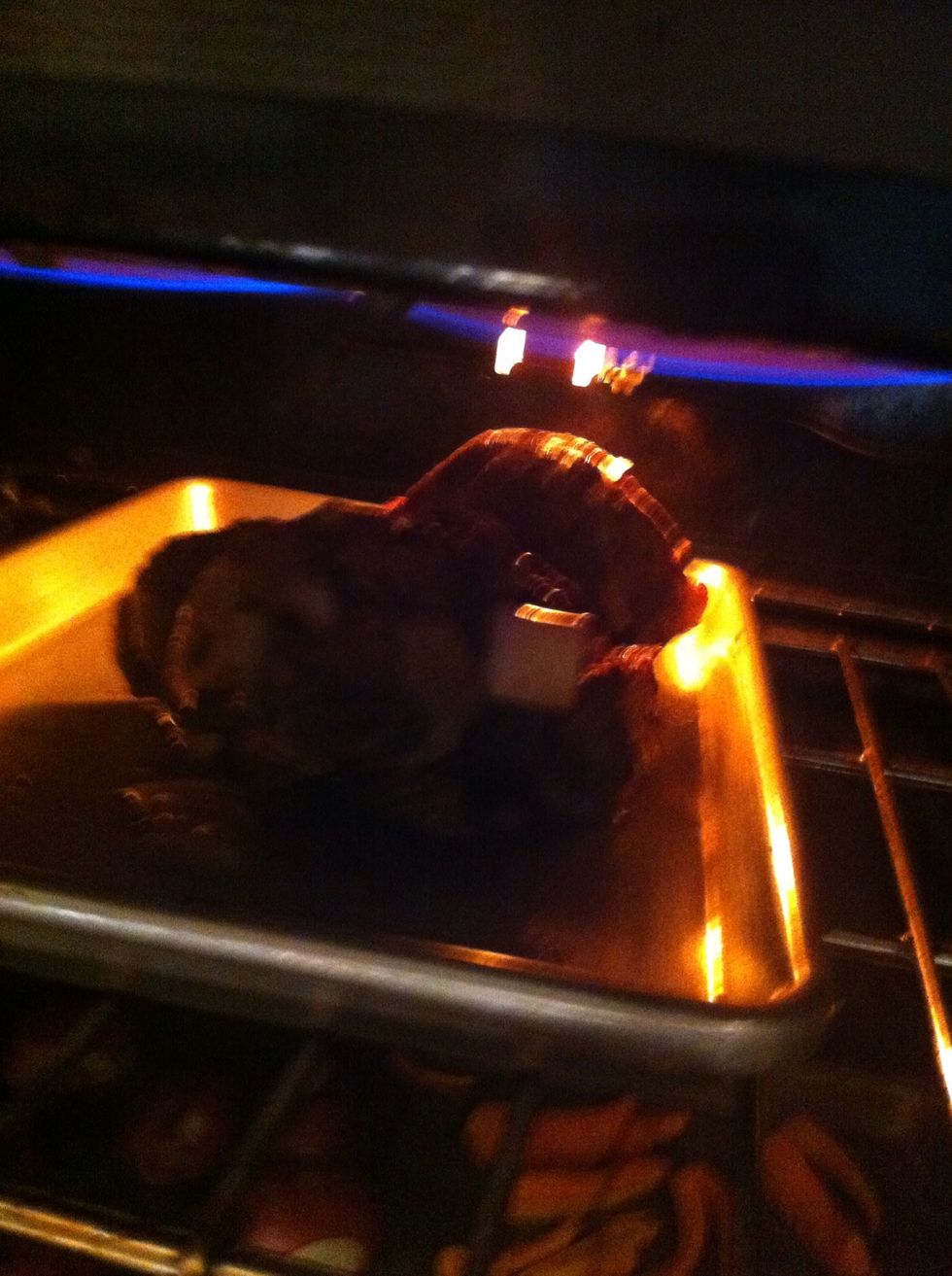 Place the lamb on a sheet underneath a broiler for about four minutes each side, until the meat begins to char.
While broiling the meat, reduce the liquid in the pan without boiling.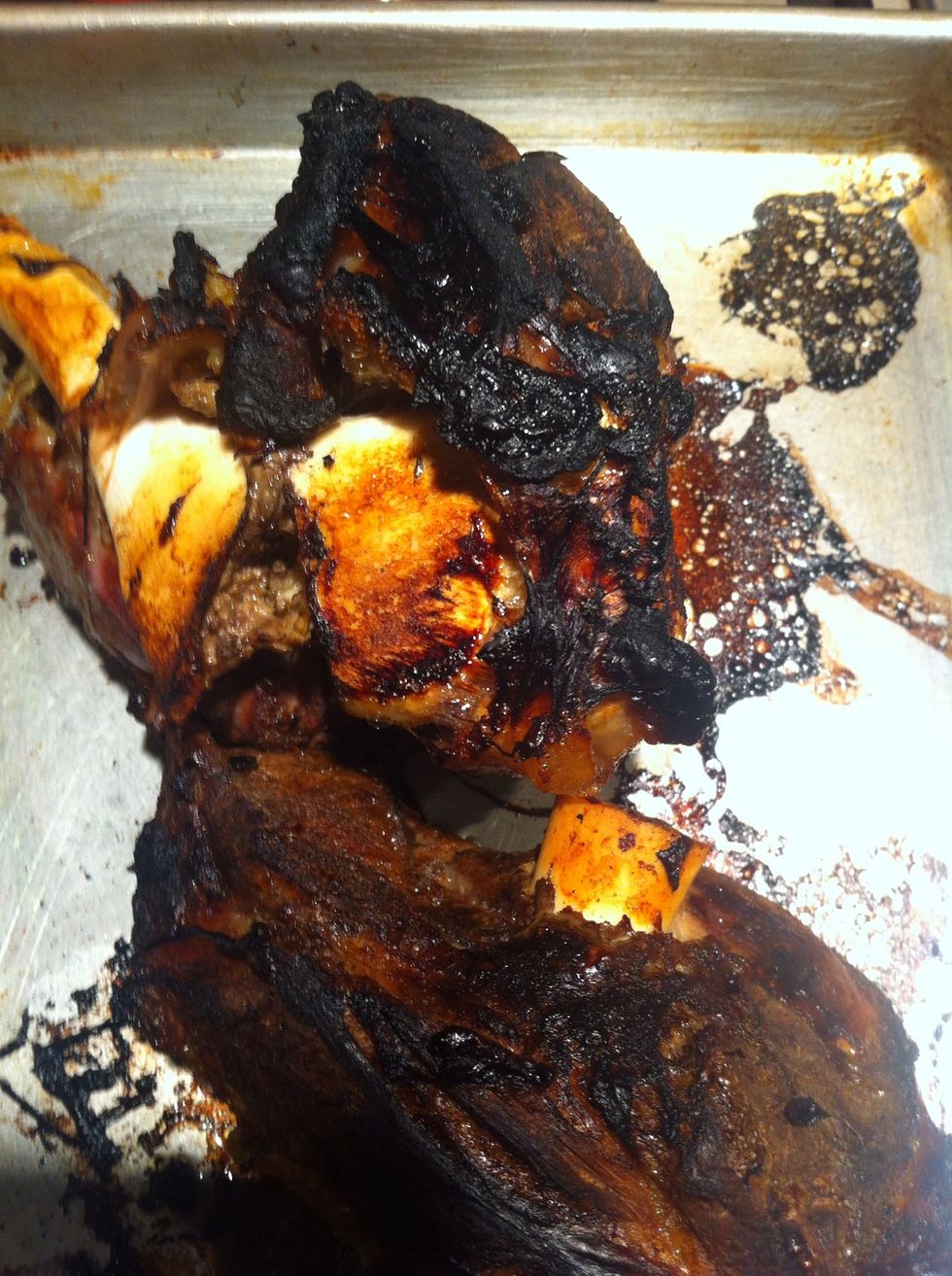 The lamb shanks after broiling.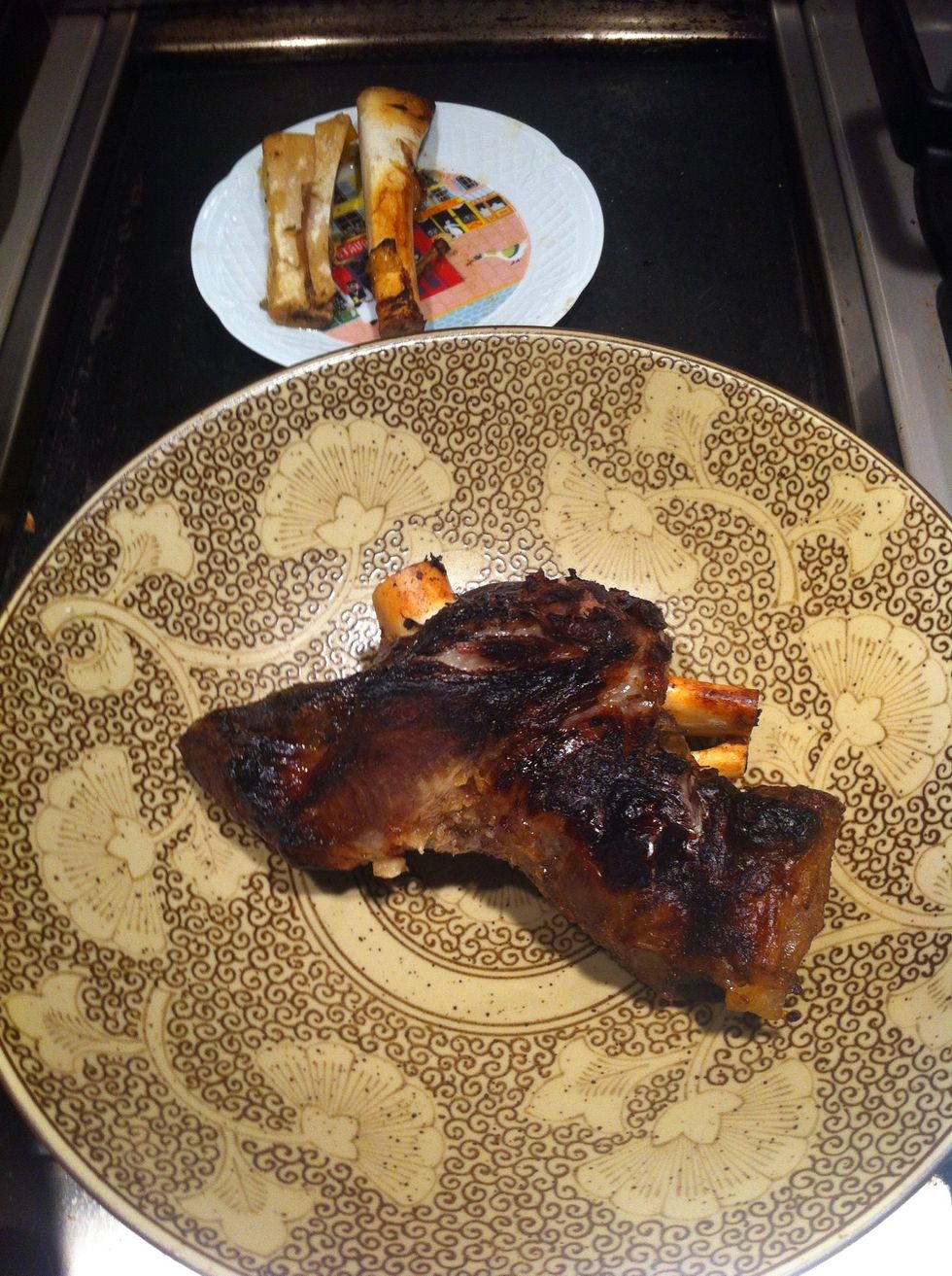 The lamb placed in a bowl.
Ladle the sauce over the lamb.
Close up of the dish.
I served it with roasted potatoes and carrots along with peas on the side.
And there was enough meat for leftovers.
2.0 Lamb shanks
1/2tsp Cinnamon
1/2tsp Cumin
1/2tsp Ginger
1/4tsp Saffron threads
1/2tsp Paprika
2.0Tbsp Lemon ginger marmalade
1/2 Lemon
3.0c Water
1.0Tbsp Parsley, Thyme
1.0 Onion
4.0 Garlic, cloves
2.0Tbsp Olive oil
1.0Tbsp Butter