So I've read many guides Here and decided its my turn! Enjoy! Now I know this is normally made with veal shanks but I had some lamb and thought, what the hell lets go for it! Osso - bone Bucco - hole
Ok I know osso bucco is normally a tomato base... I went my own route but if you want throw a 15 oz can of crushed tomatoes into the veg mix.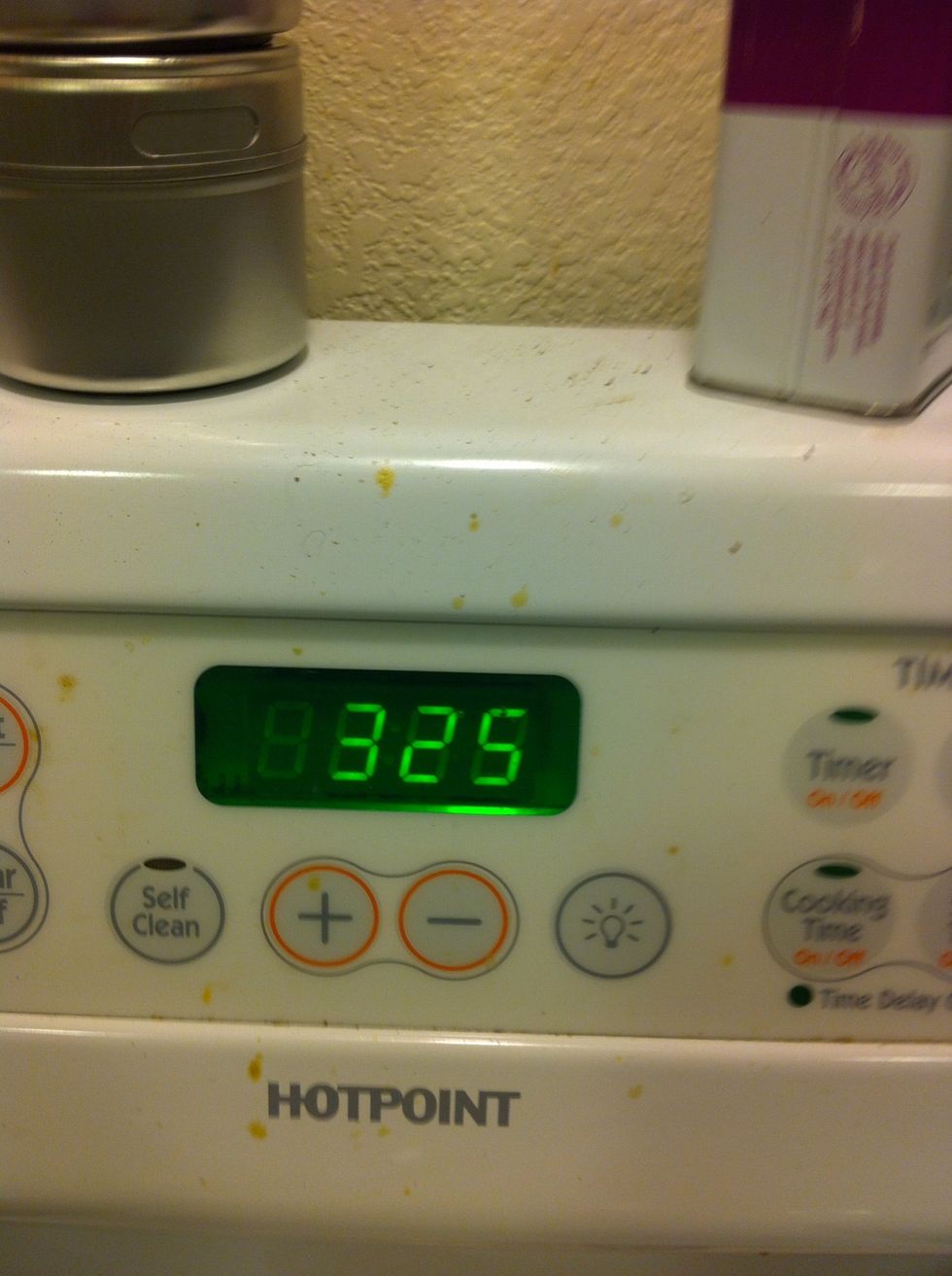 Step one, preheat the oven to 325 degrees F ( excuse my dirty stove, I cook a lot!)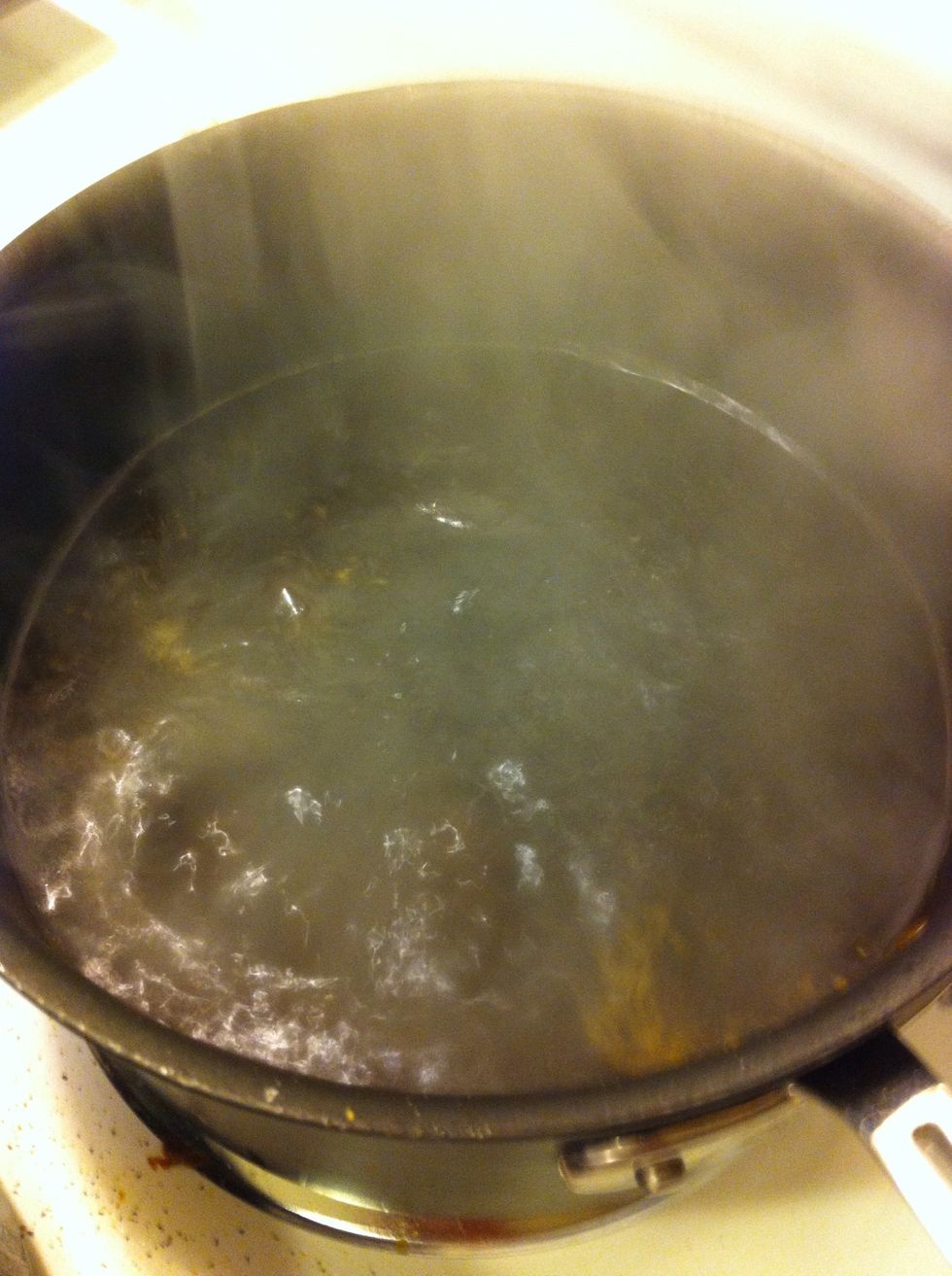 reduce the beef stock over medium high heat You want to reduce the 4 quarts to about one quart.. This will intensify the flavor of the stock and give you a rich delicious taste...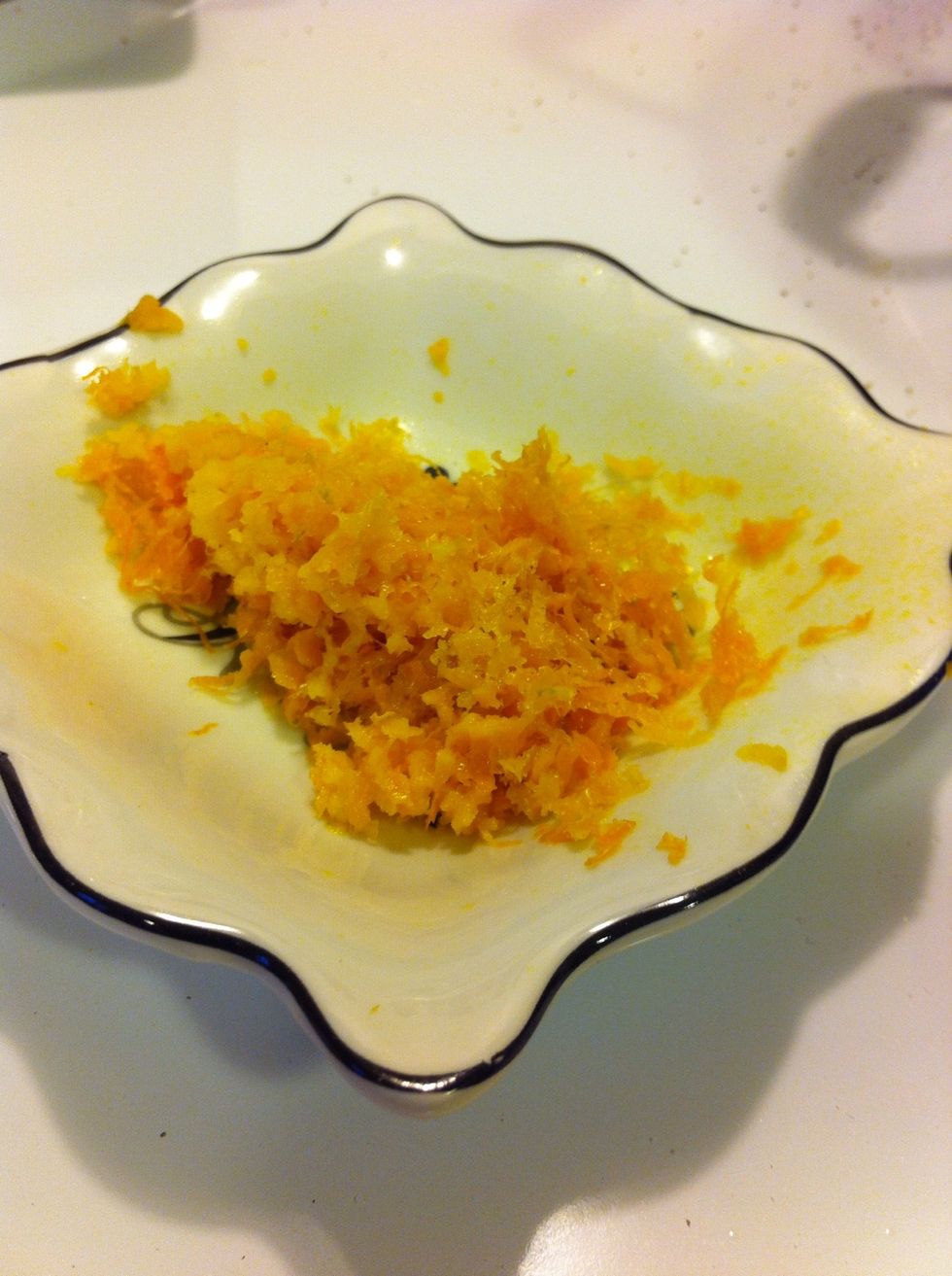 Need something to do while the stock reduces! Lets prep!!!!! Here is the orange zest. You can use a microplane, a zester or just cut the orange into a very small dice
Our carrots and celery!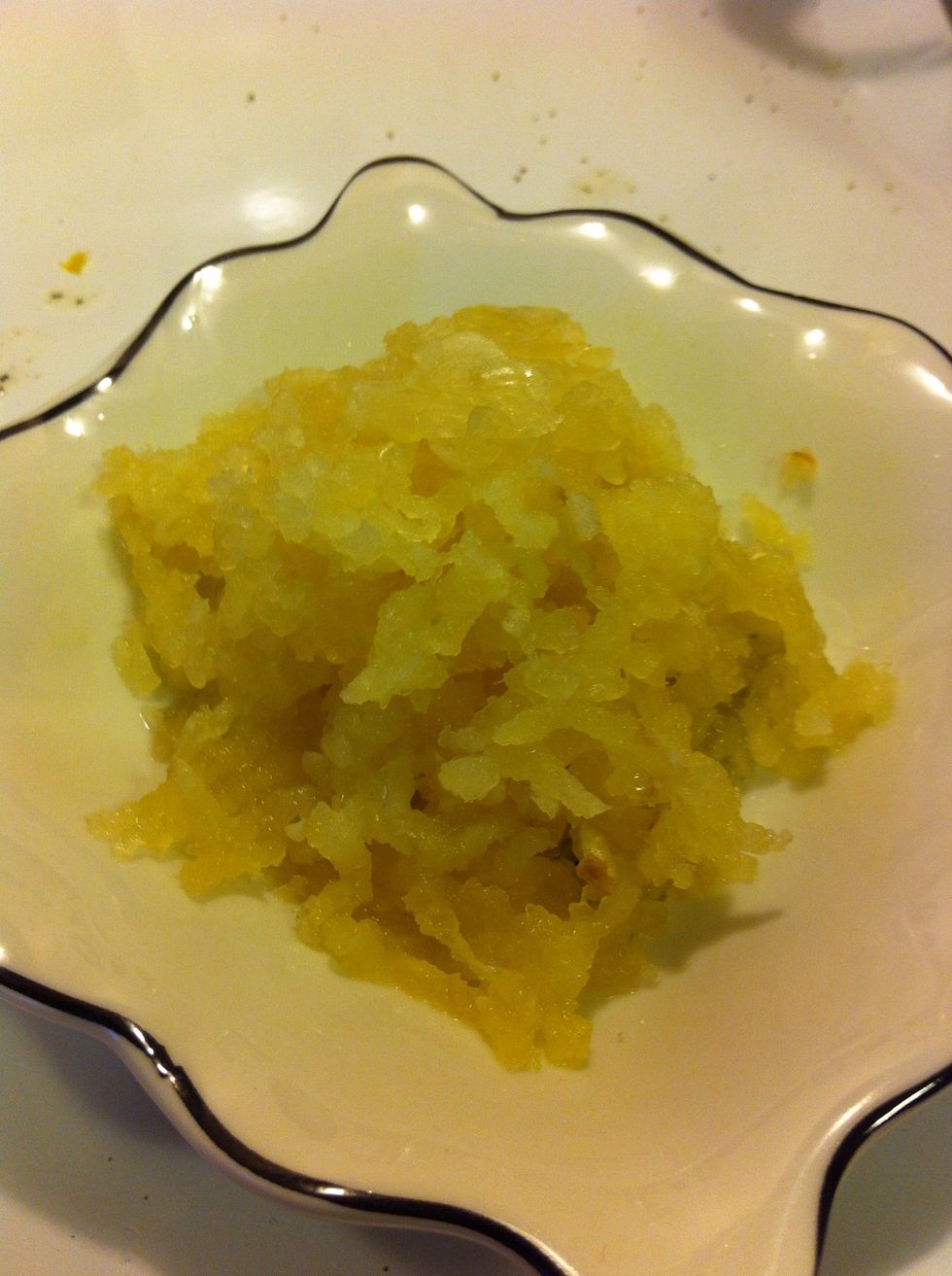 Our 10 garlic cloves, pressed! I know I know you think it's a LOT of garlic, it's ok, the beauty of slow cooking is you can mild those flavors out!!!!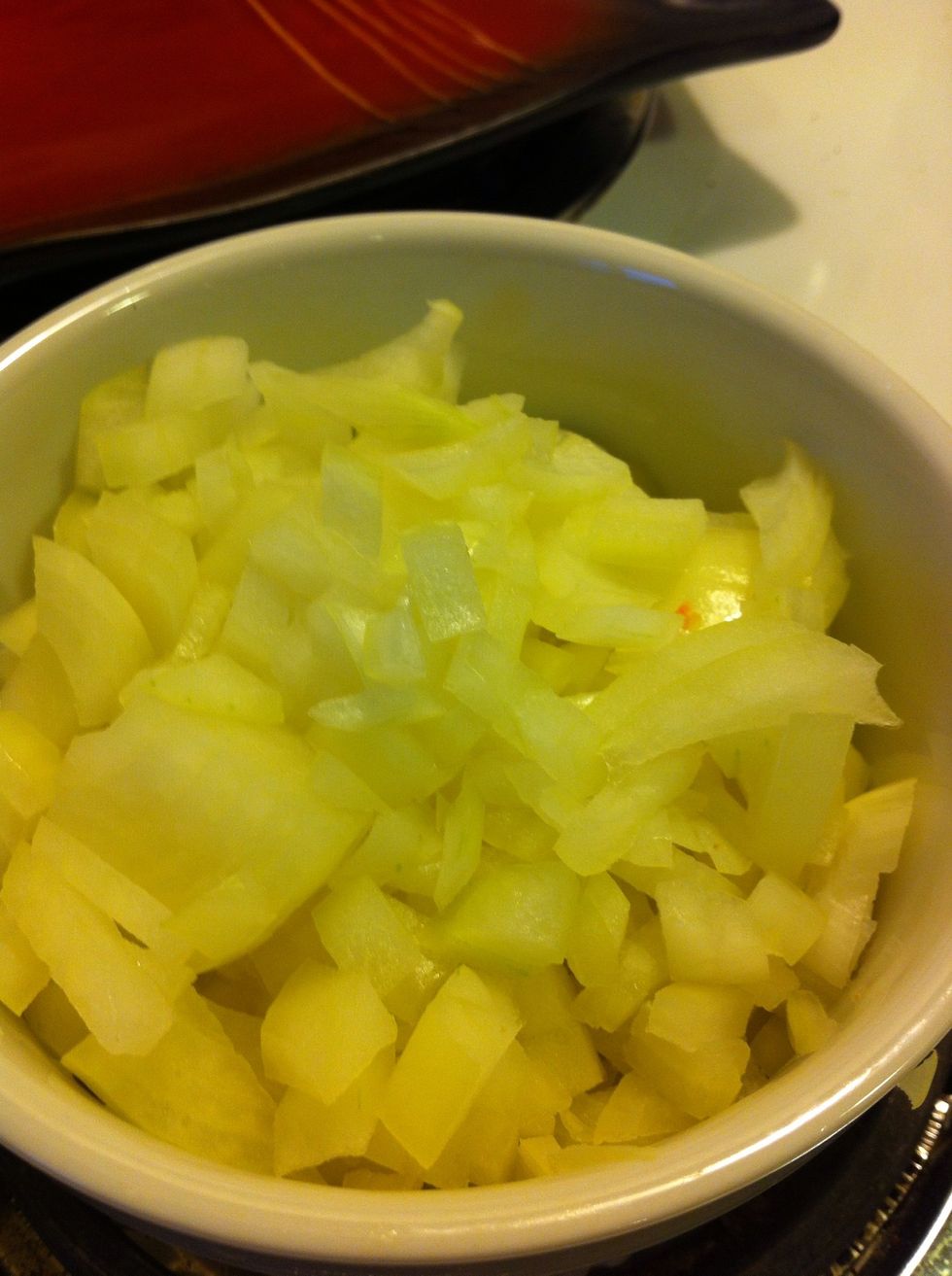 Our two onions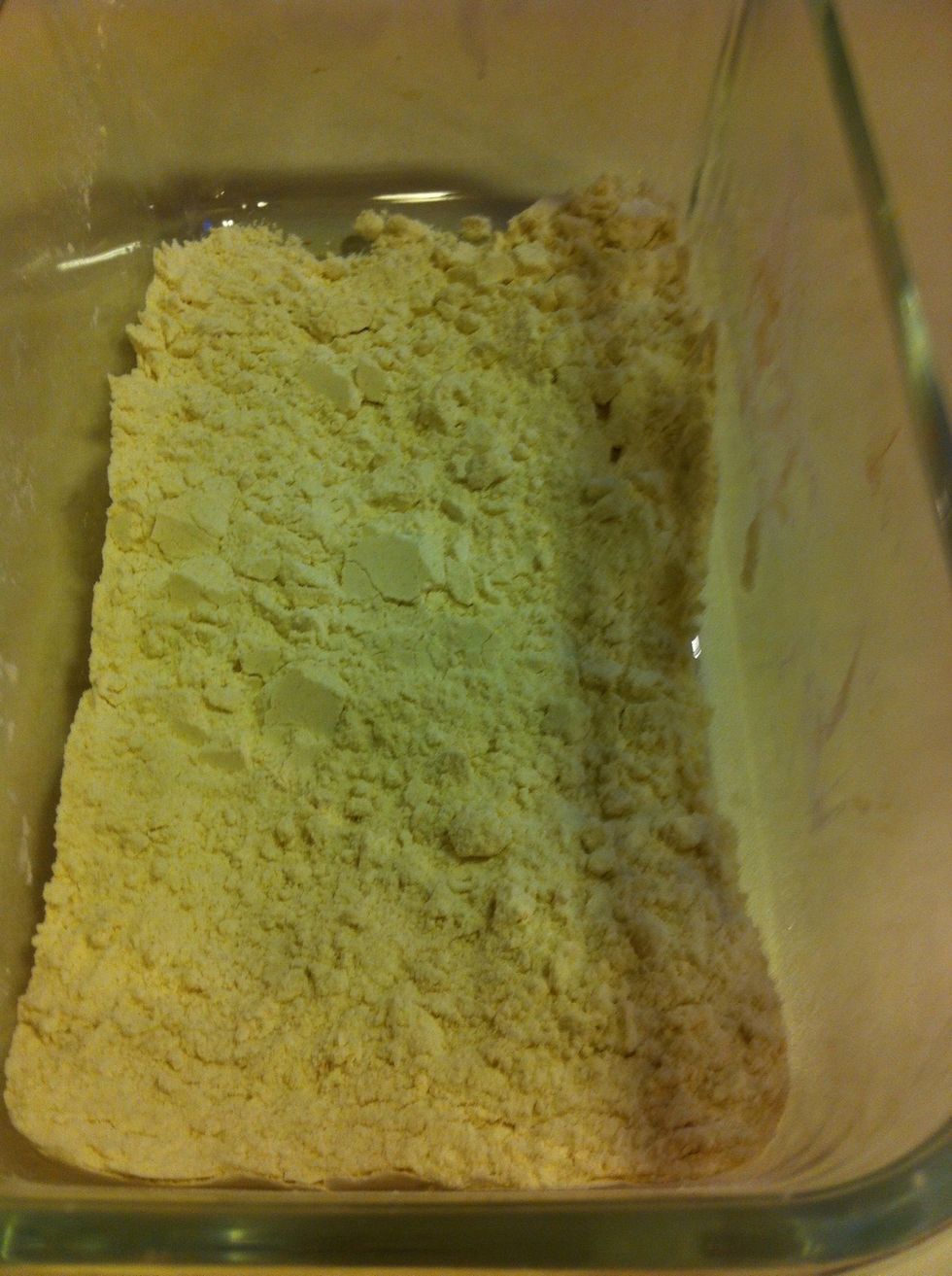 Put some flour in a container dust the shanks, and salt and pepper them. Simple yet amazing, I promise!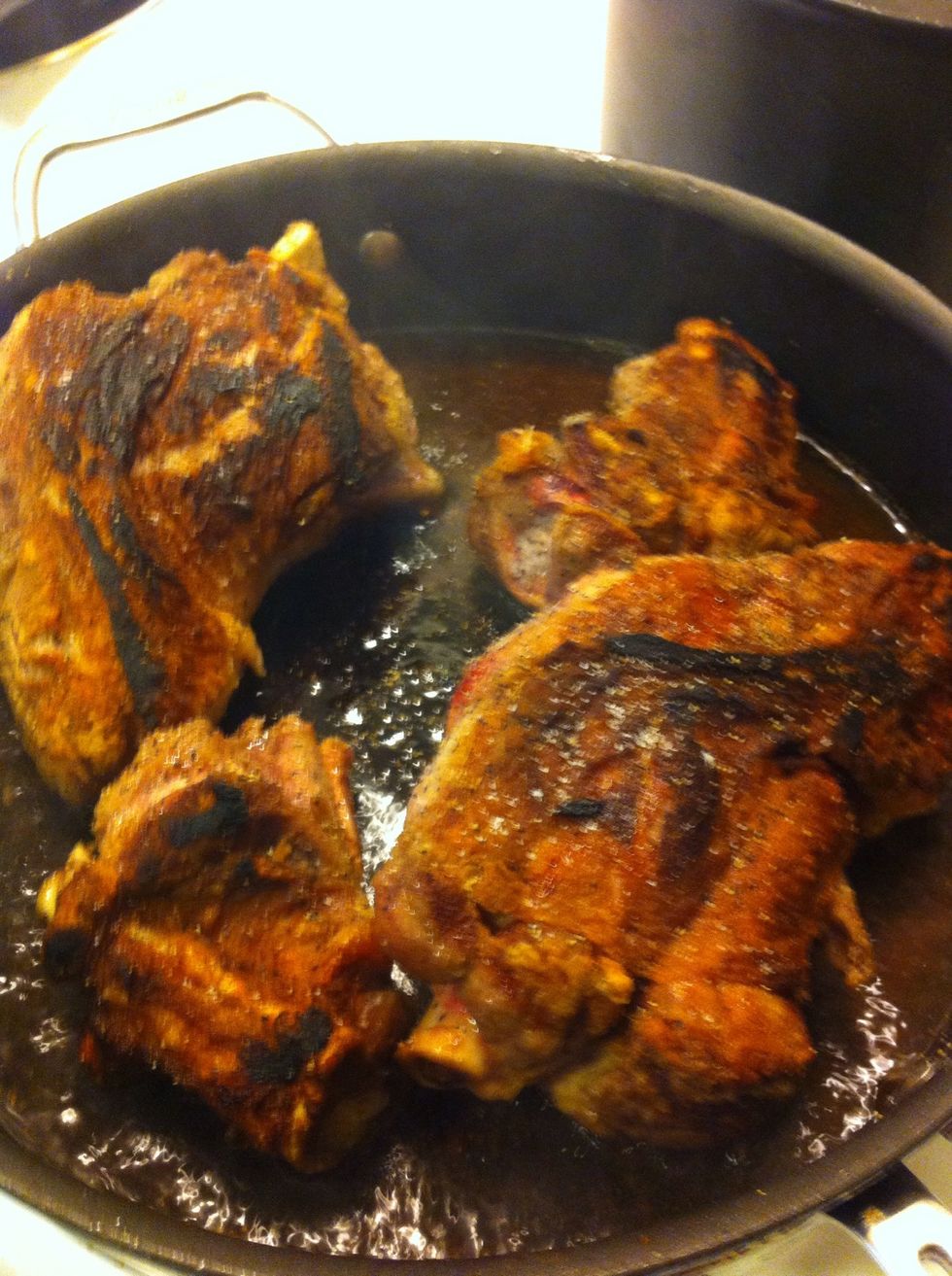 Get 1/4C olive oil HOT, medium high heat and brown shanks On all sides!!! Should take about 10-12 minutes total You want this hot, that is going to caramelize the fat/ flour and give you great flavor
I forgot to take a picture putting the veggies in the oil after pulling the shanks out, but do that now (just set the shanks on a cutting board/ plate whatever while you cook the veg!)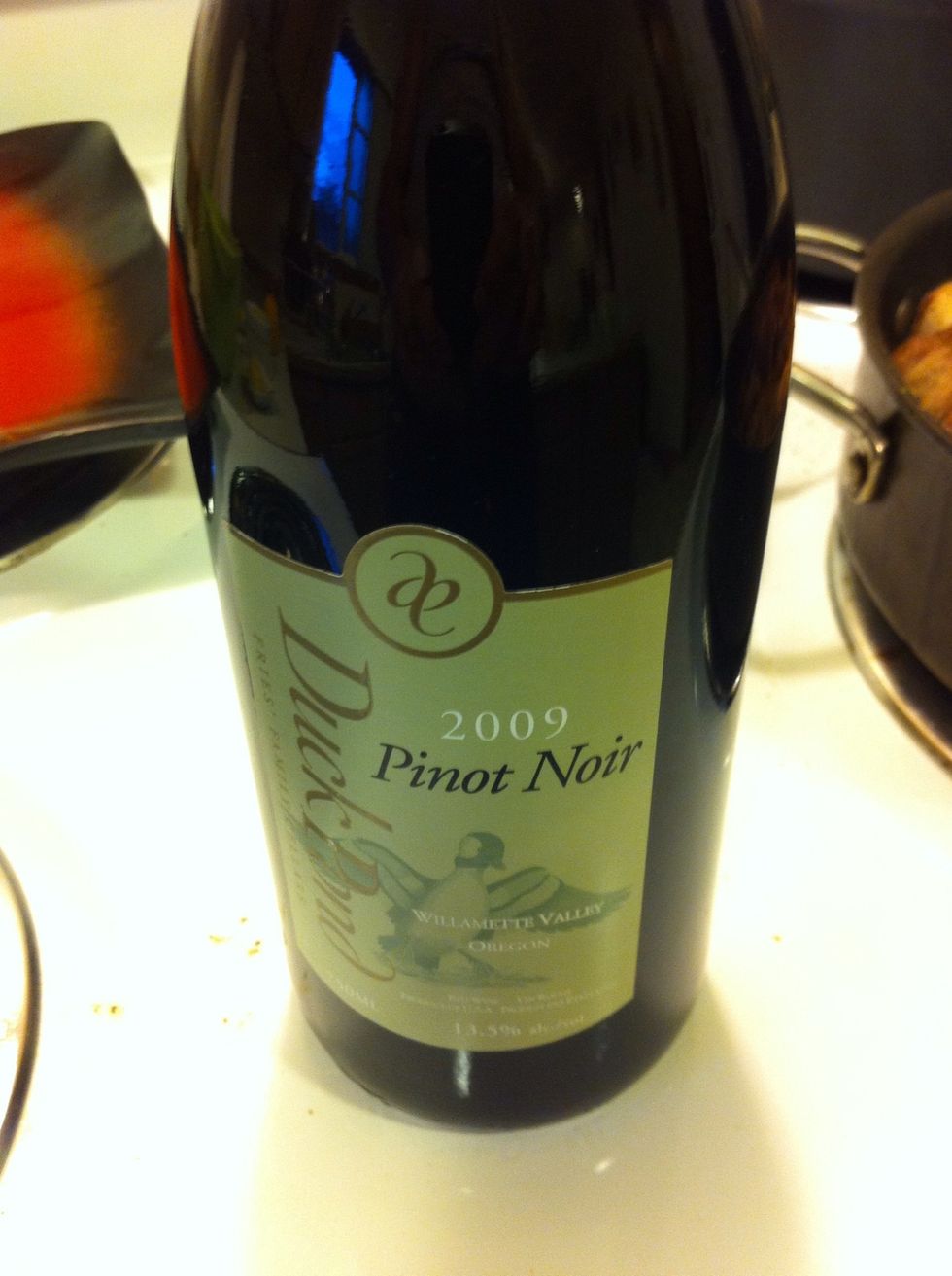 After About 10 minutes, take that awesome red wine and pour it into the veggies to deglaze! (Get all those bits stuck in the pan up!)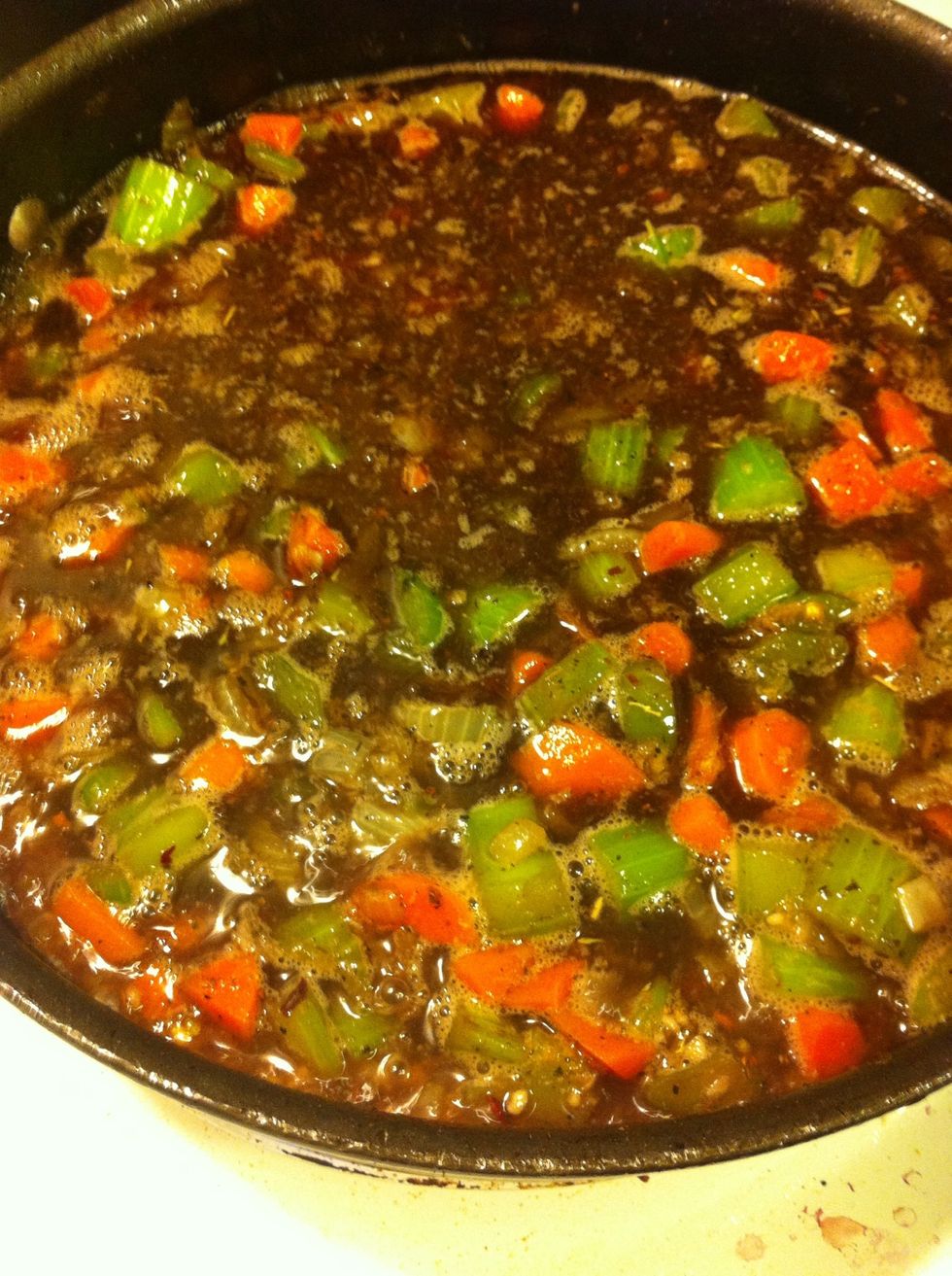 This is what it should look like with the wine! I used about a half bottle here now just let it reduce and do the work. When I say reduce I mean reduce...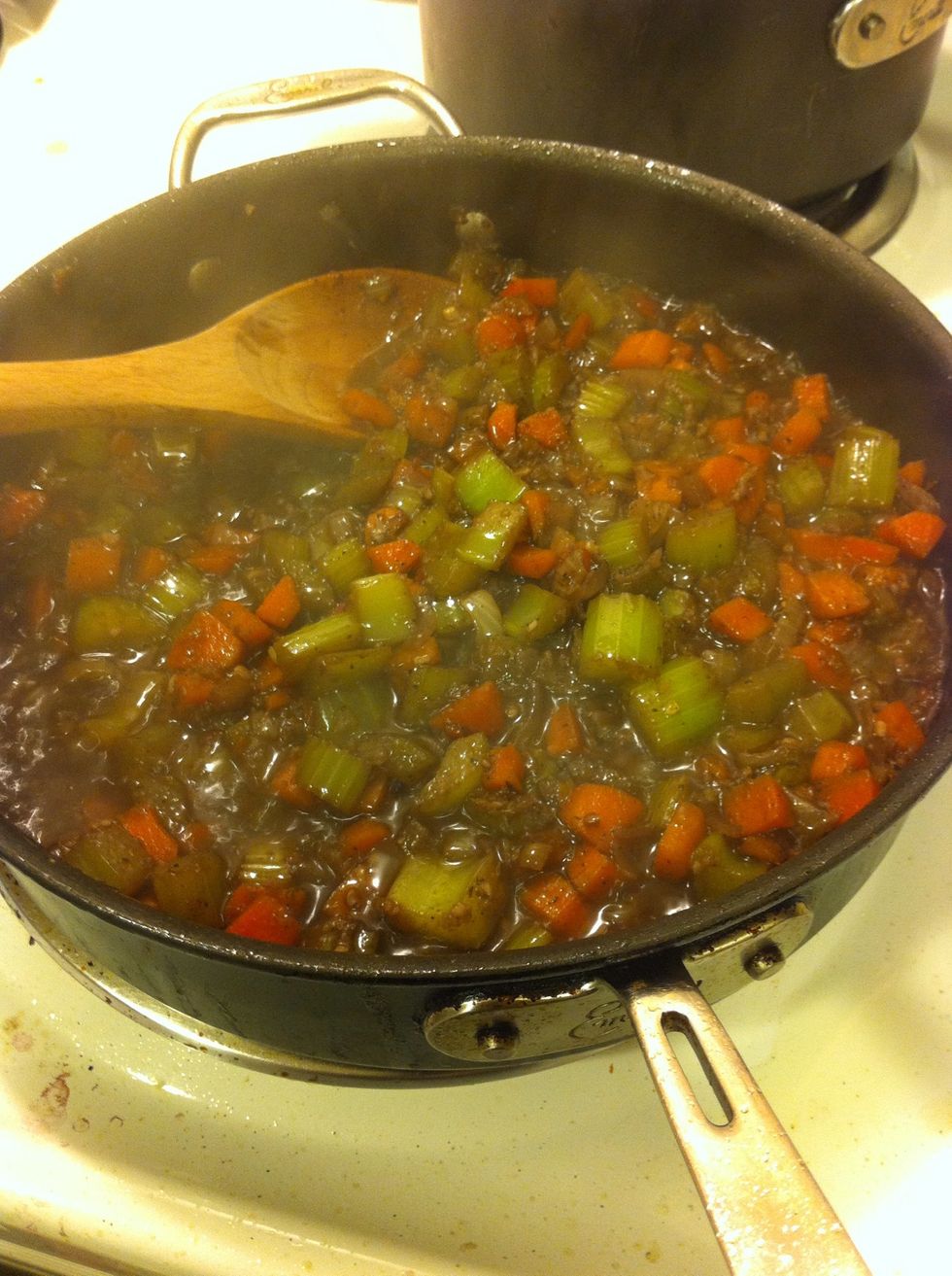 And wow! It's reduced! The alcohol has burned off and it's just full of flavor... Now...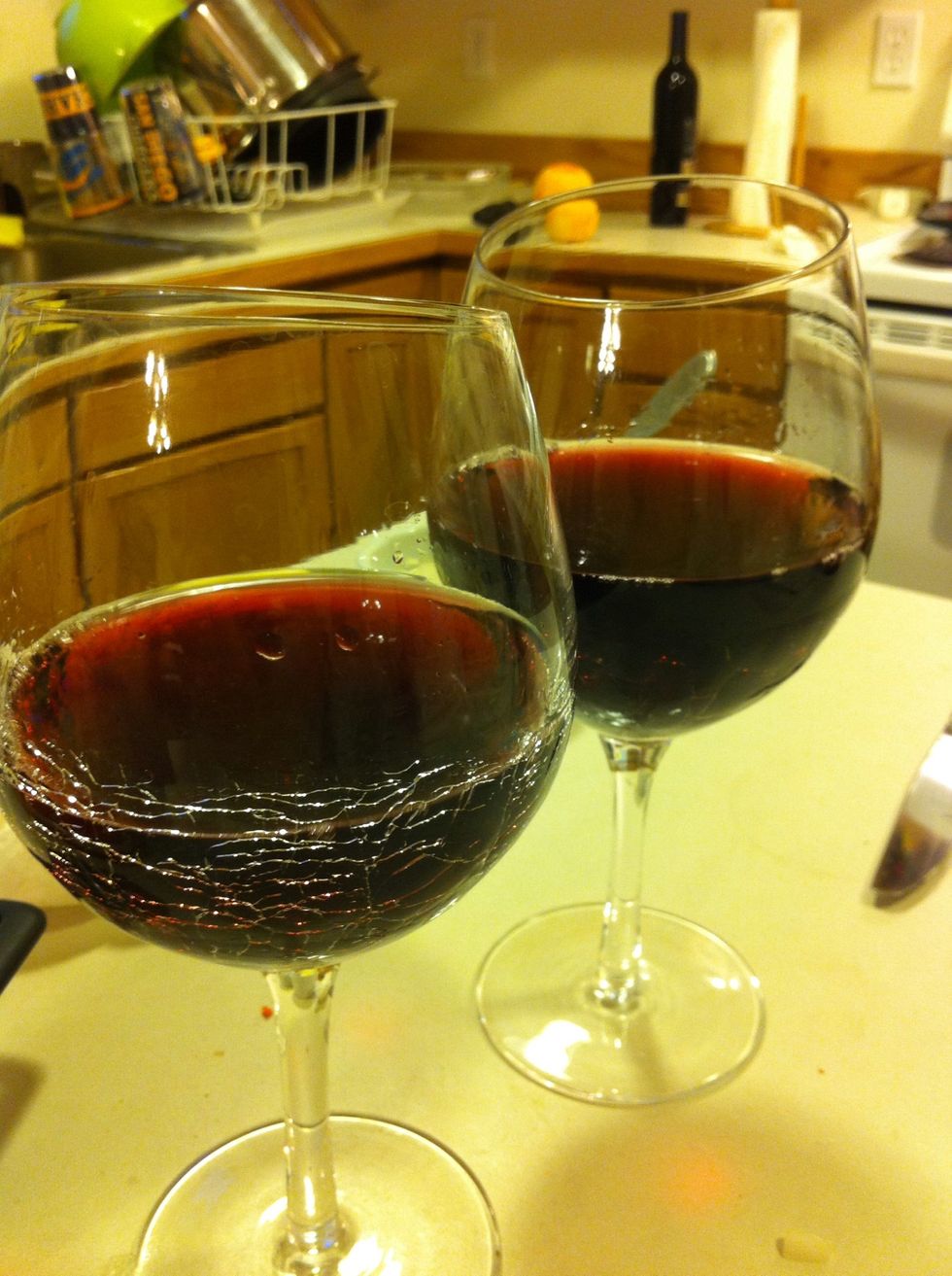 What to do with the rest of the wine!!! Let have a drink shall we!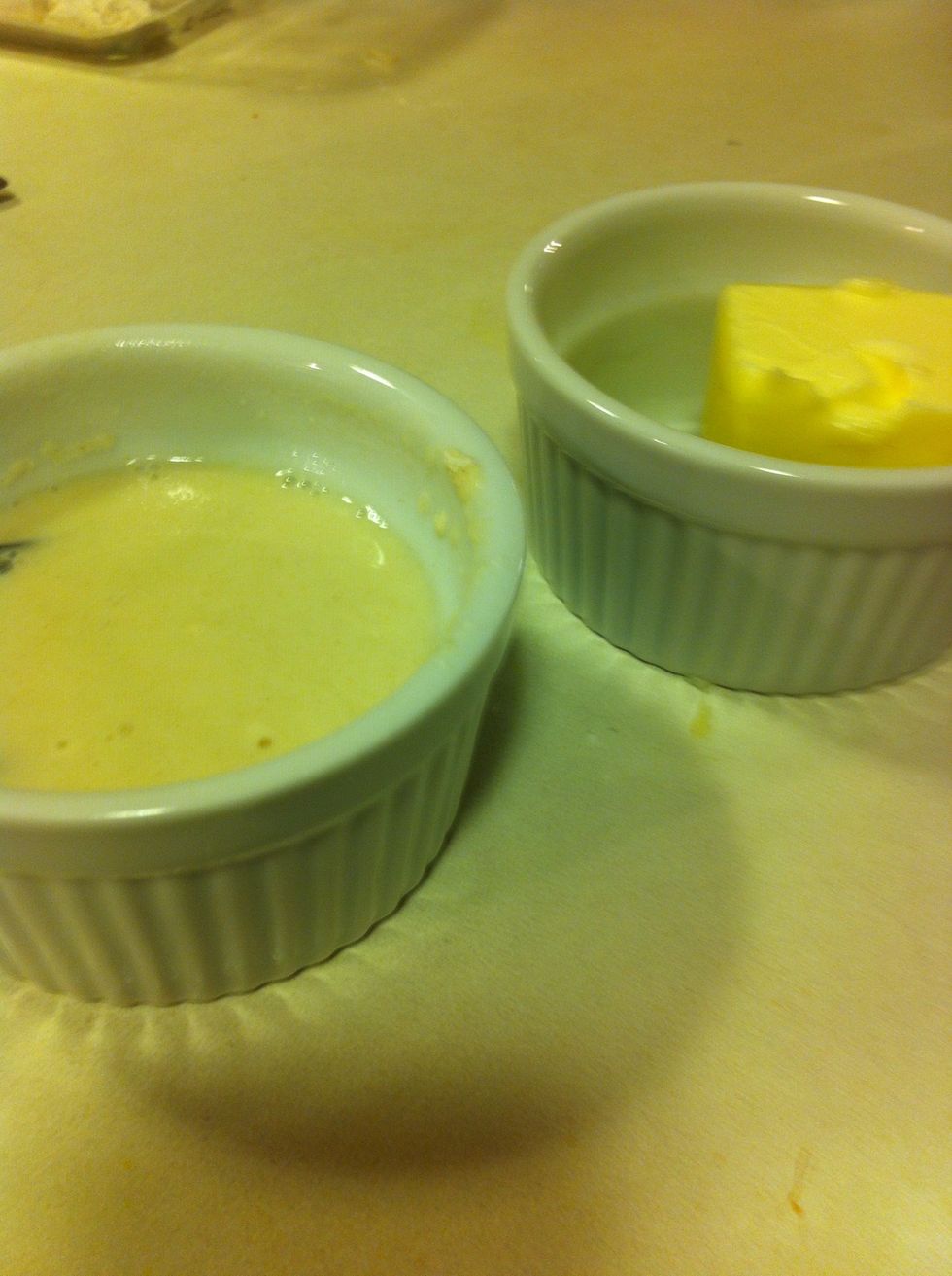 You remember that stock we were reducing? Well once you get it reduced to about a quart add the 3TBL of butter as the 2TBL of flour mixed with water (COLD water[this is a slurry])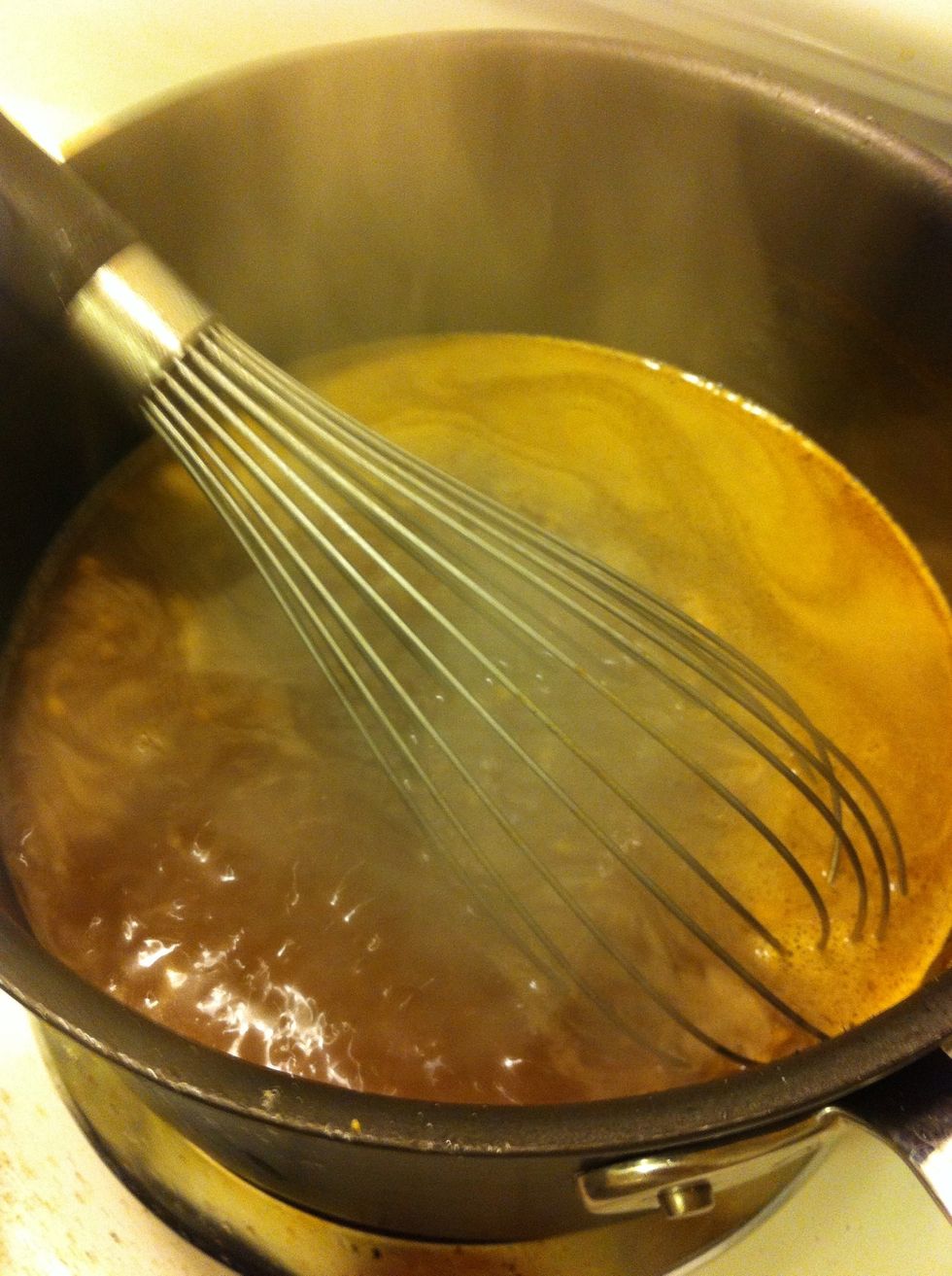 Ahhh add those into the stock and stir stir stir! And we do we have folks!! A Demi glacé! Simple right?!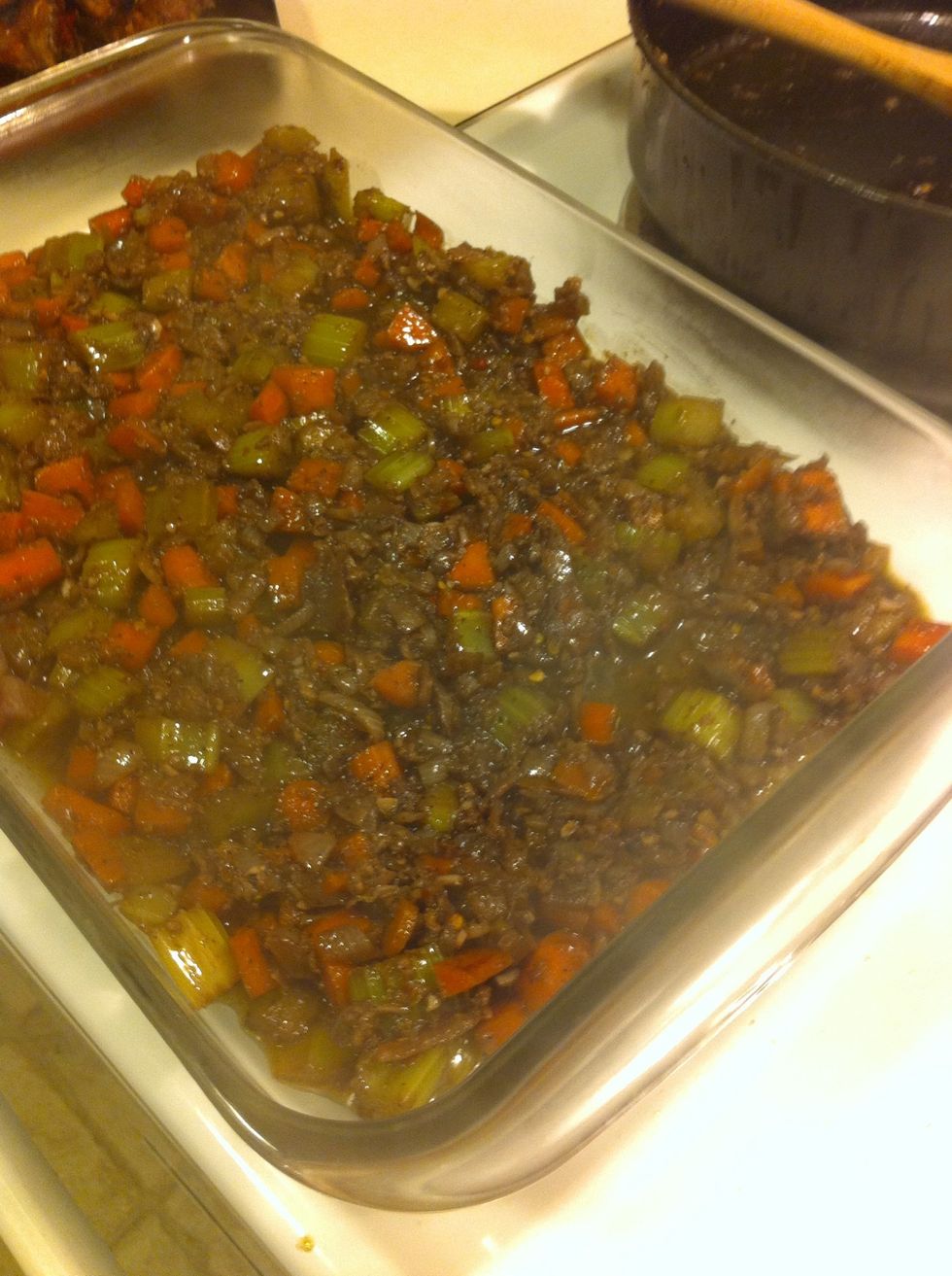 Pour the veggie mixture into the bottom of a roasting dish... We have it on the bottom so the meat doesn't stick to the pan and burn!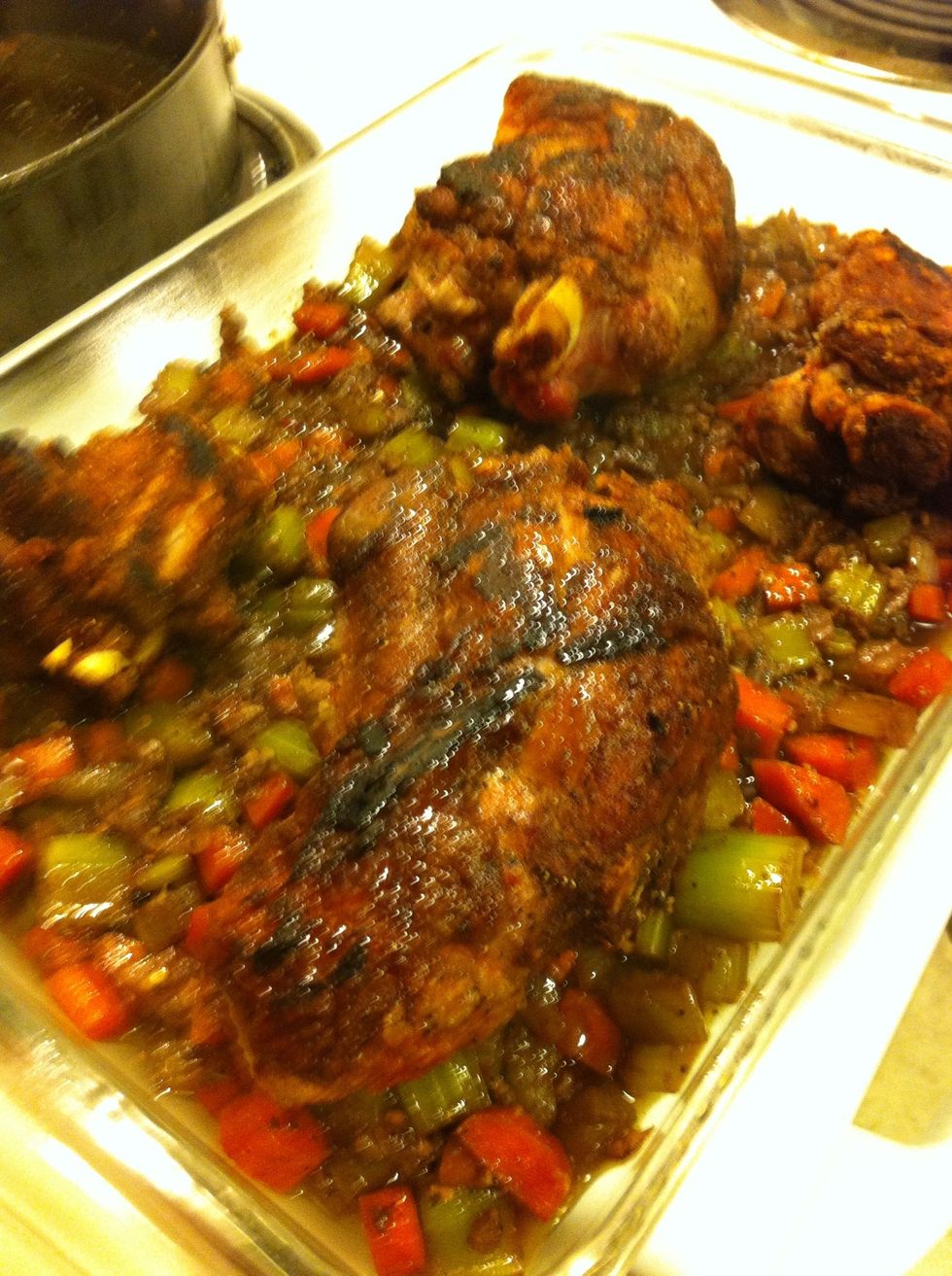 Add those beautiful shanks on top!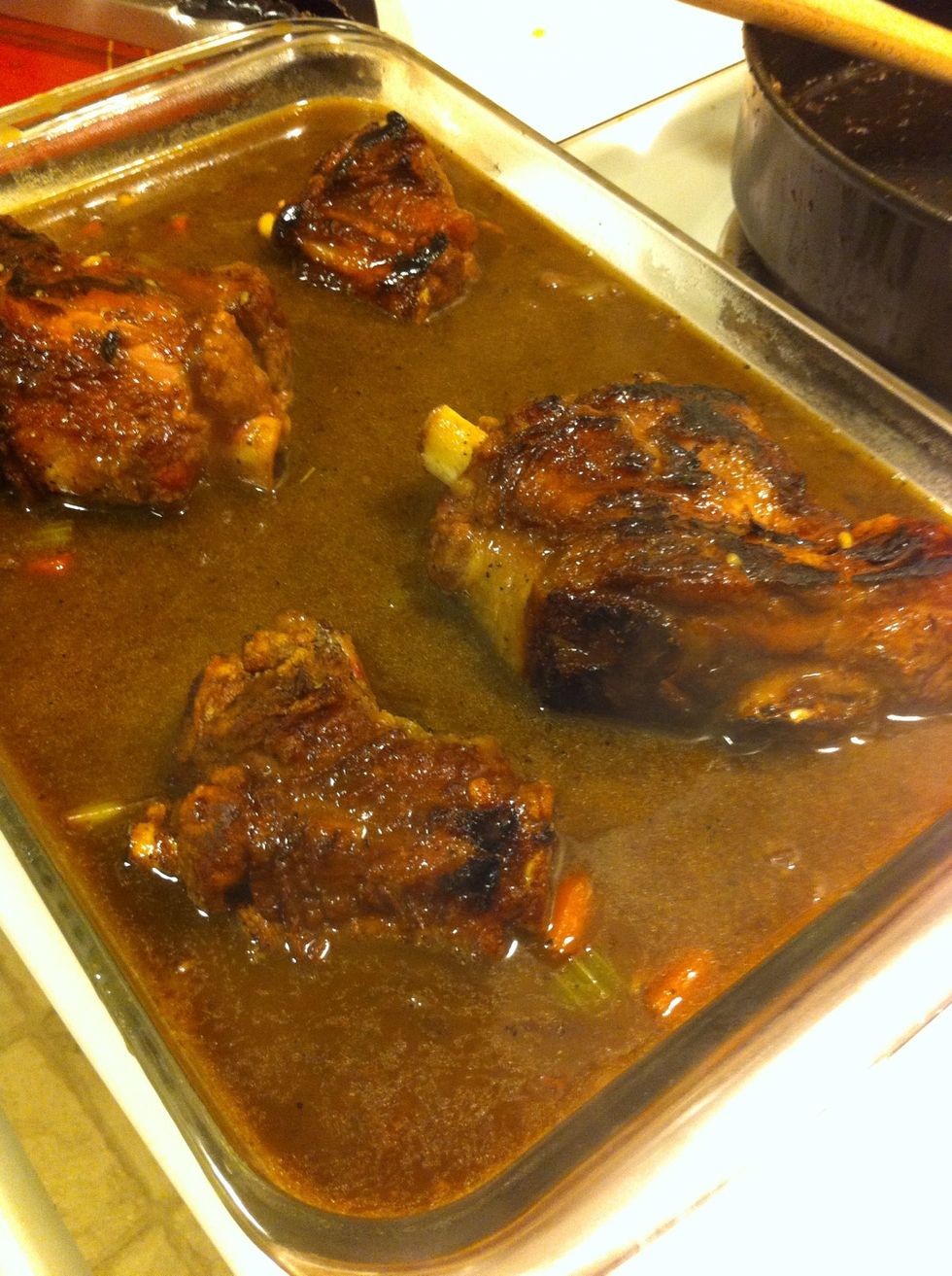 Cover with the now, Demi glacé!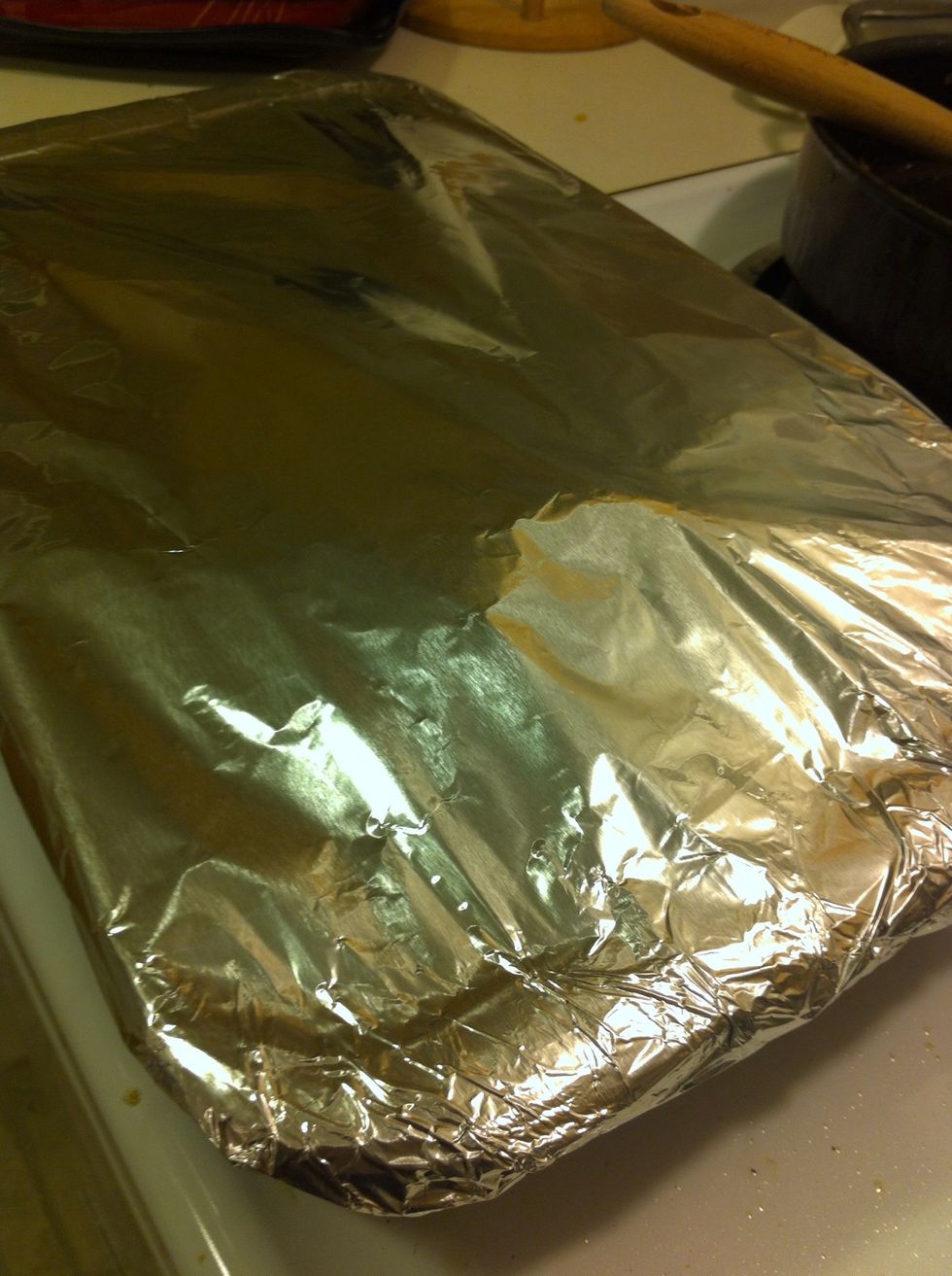 Cover tightly with foil, I mean tight you want to keep all that steam and heat in so that meat gets SPOON tender!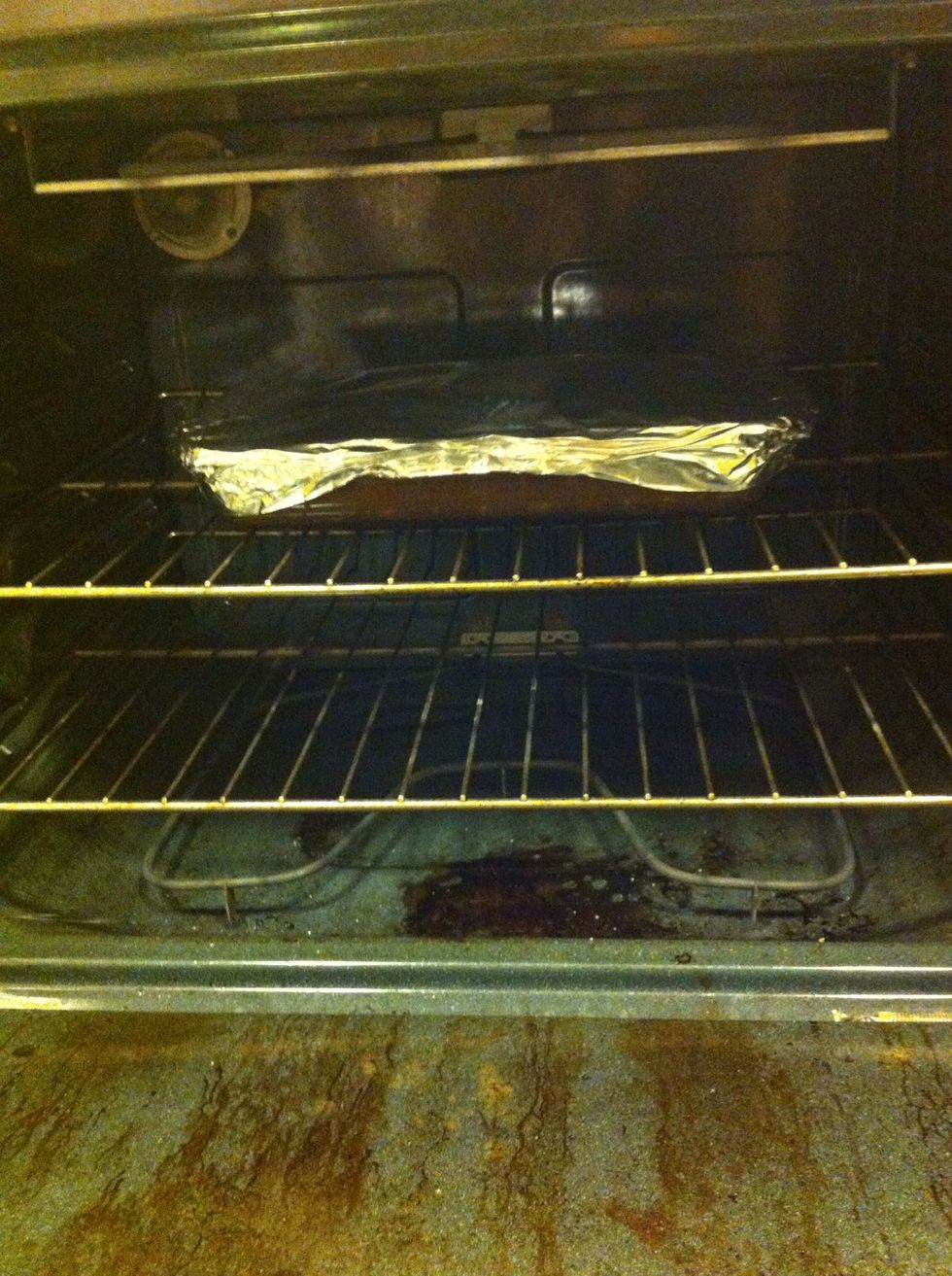 In the oven we go!!! Wow it's dirty time to clean!.... Leave this is here for 2 hours and 30 minutes... Don't peek don't open... Just let it do what it does!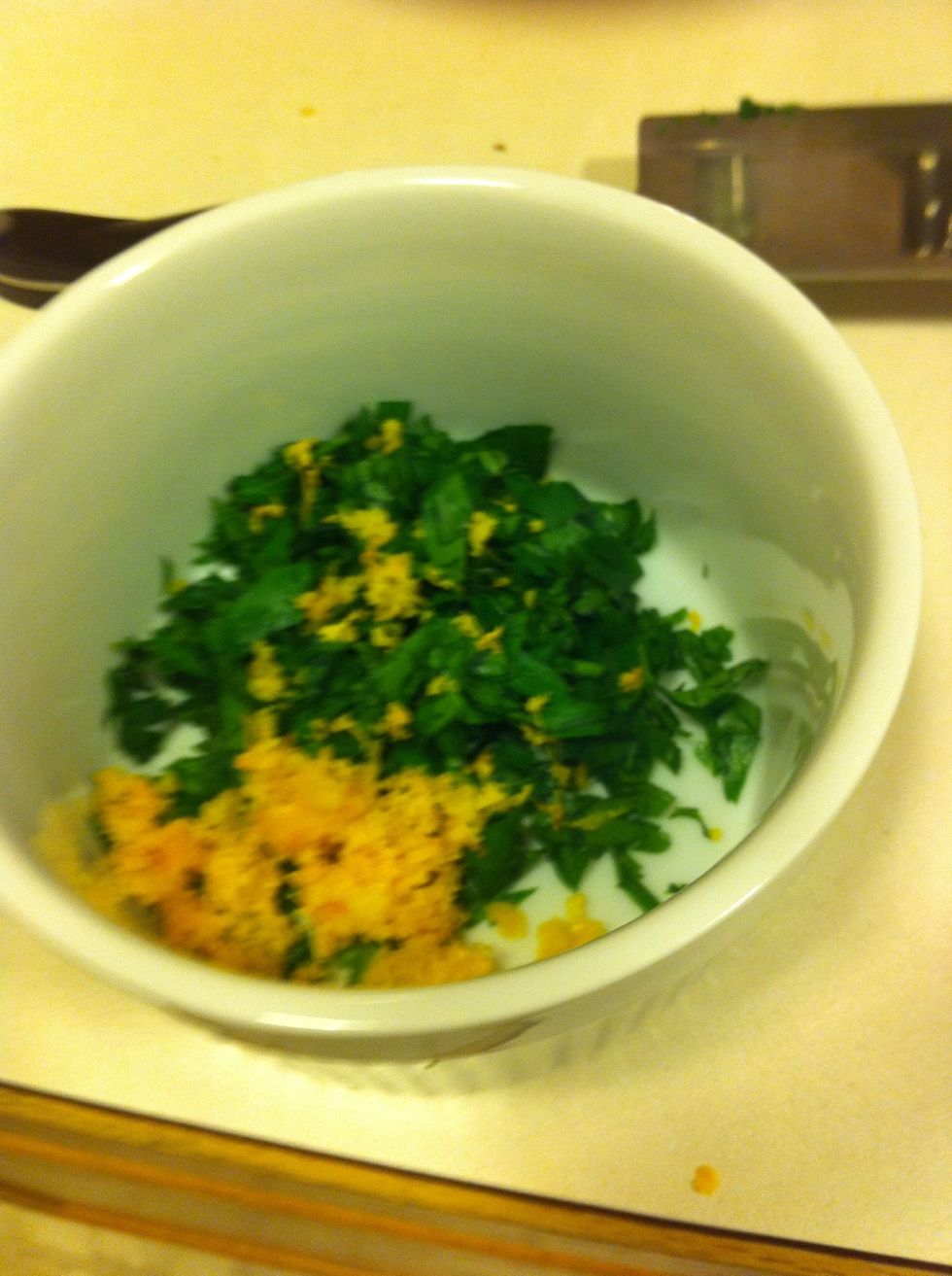 While it cooks, get your garnish ready! Remember that parsley you have? Well chip up about a 1/4 cup fairly fine and add that 1 part of orange zest and stir it up to mix
our final product! Remember plate up! I started with a base of my blue cheese cauliflower purée(my next guide!) then one piece of lamb shank... Careful it'll fall apart, top with orange parsley mix!
I hope you enjoy, please feel free to comment and try this, you will love it... Never had lamb? This is a great dish to try it in! I literally "cut" this with a spoon when done
Please share and enjoy, check out my Facebook page for recipes and ideas, it's a great place to talk about food Facebook - the love of culinary creations
2 lamb shanks(approx. 1.25 points each)
4 carrots peeled and diced
4 celery stalks diced
2 medium yellow onion diced
Bottle red wine ( i used Pinot noir)
1 gal (4qt) beef Stock
3 tablespoons butter
2 tablespoons flour (and water [slurry])
Orange zest (separated 3 to 1)
Italian Parsley (eye ball amount)
Garlic (10 gloves, crushed)
Italian seasoning, or any seasoning you like
Jerome Moss
I am in the U.S. Navy, and I love to cook, I plan on retiring and opening my own restaurant. Please Enjoy my guides and thanks to everyone who shares theirs!