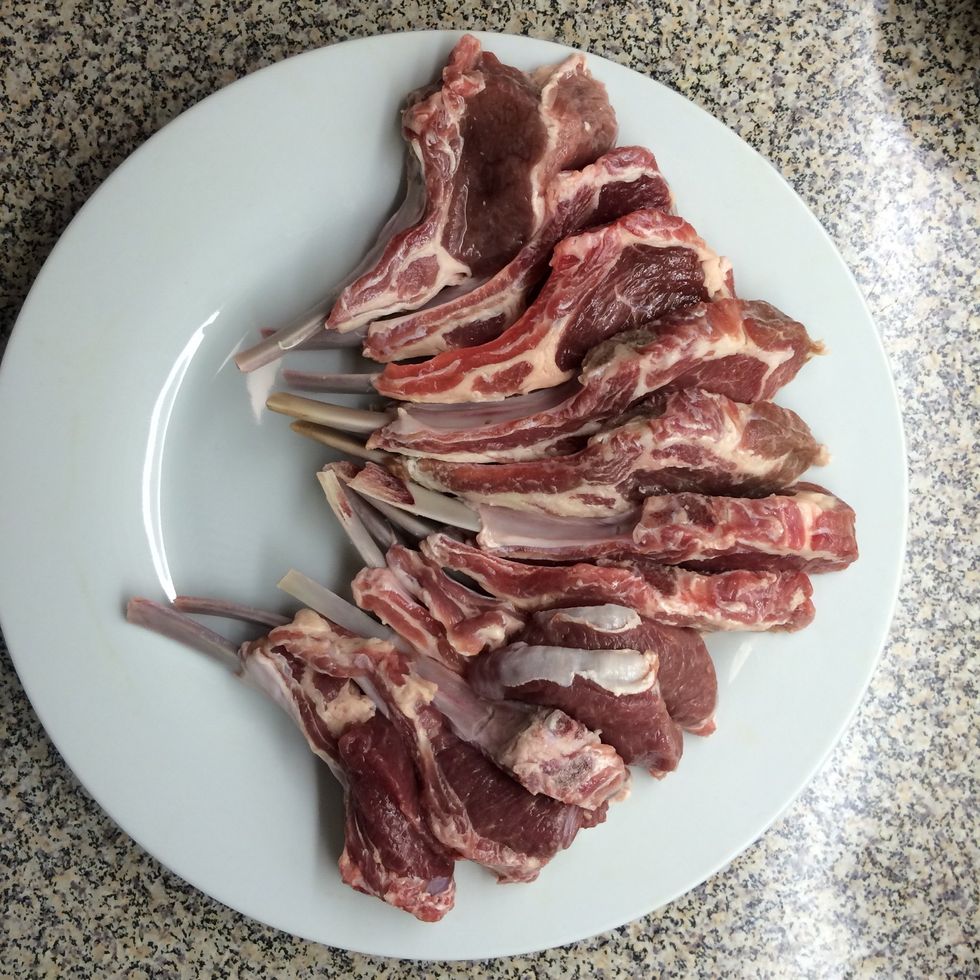 Clean the lamp chops and set aside.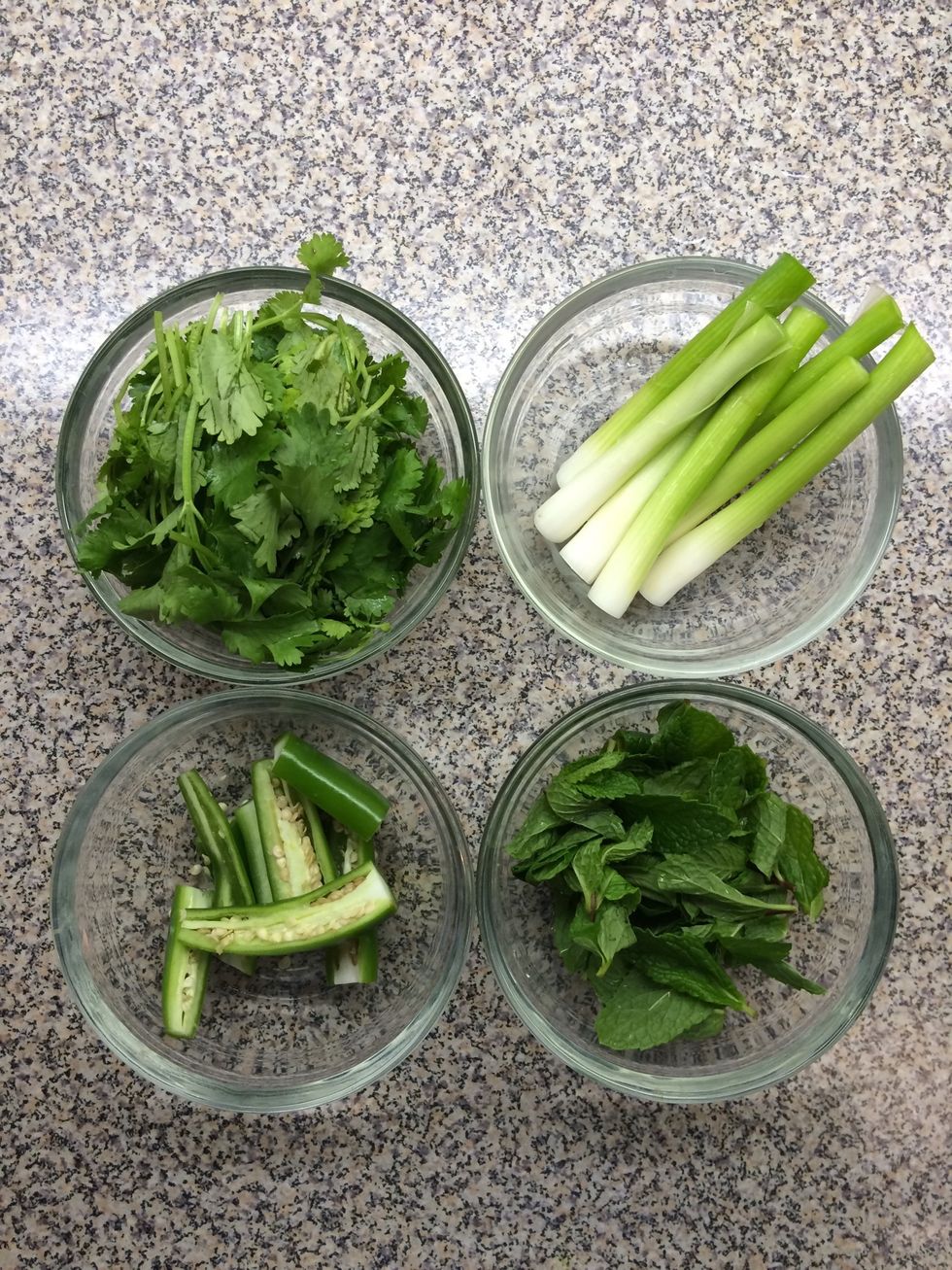 Clean the cilantro, mint and green onions. Chop the serrano chili peppers into halves.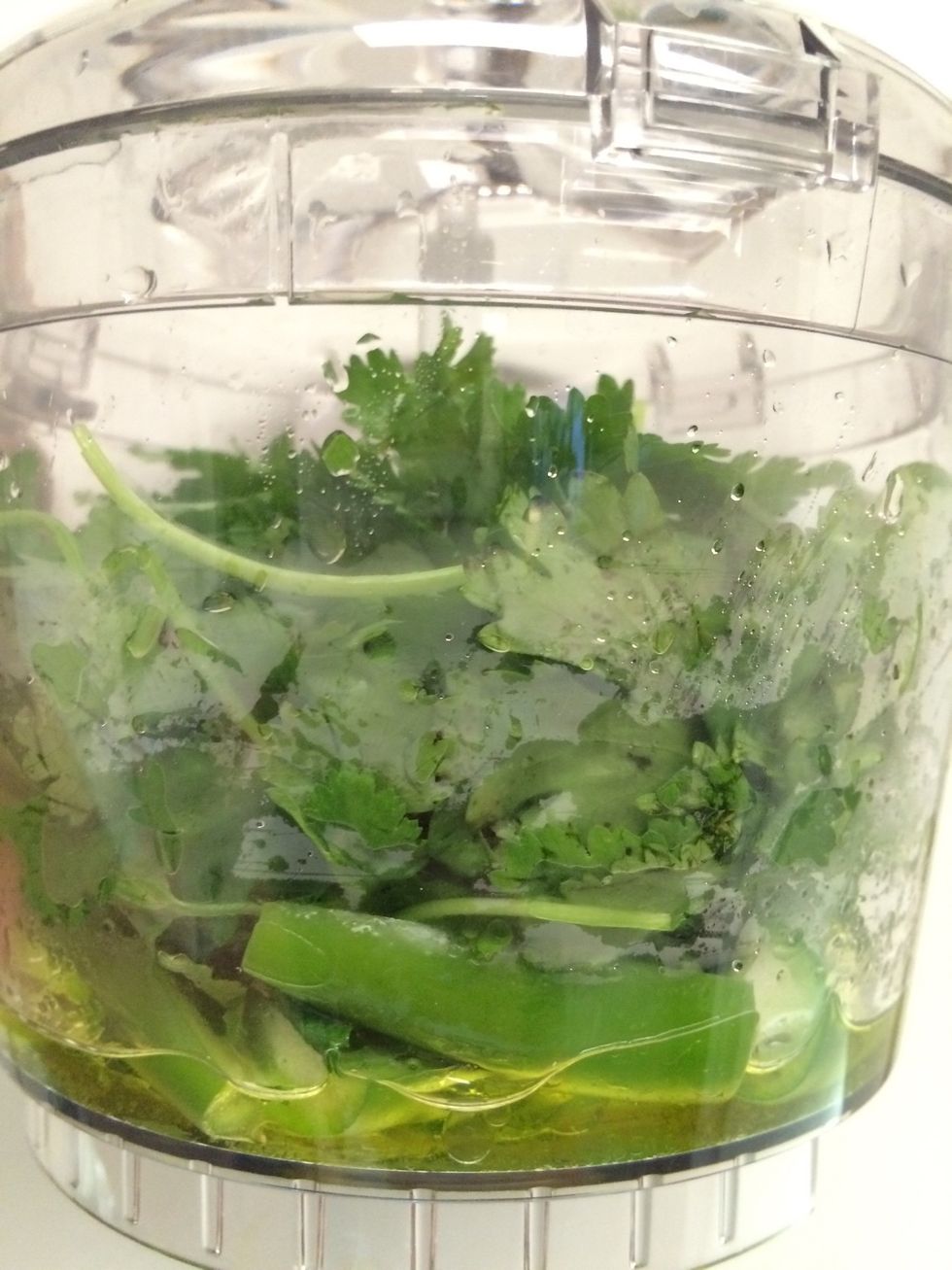 In a small food processor, pour 1/4 cup of garlic olive oil, cilantro, mint leaves and serrano chili peppers. Grind these to a paste.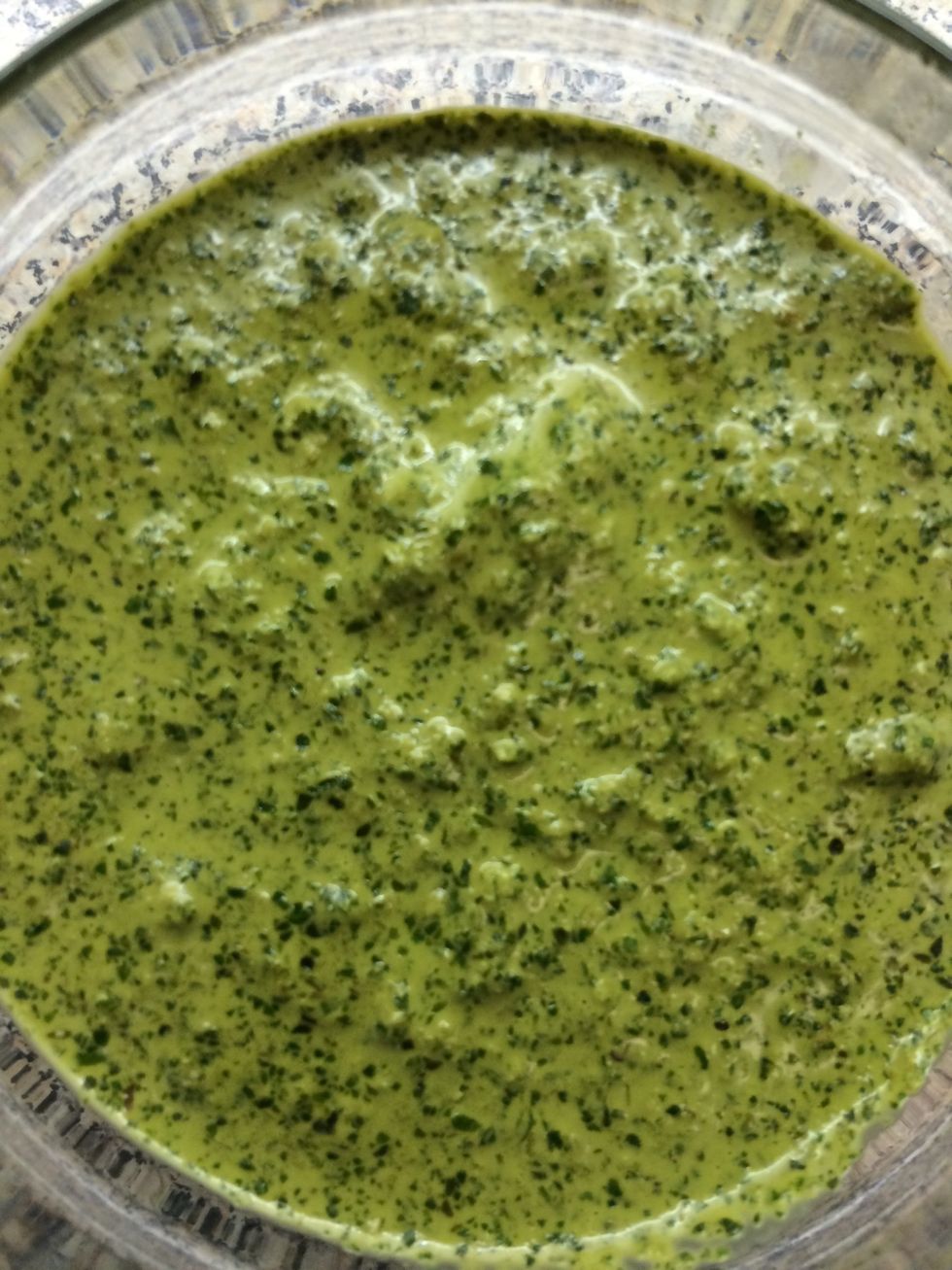 The green paste should have a smooth texture. Keep aside for now.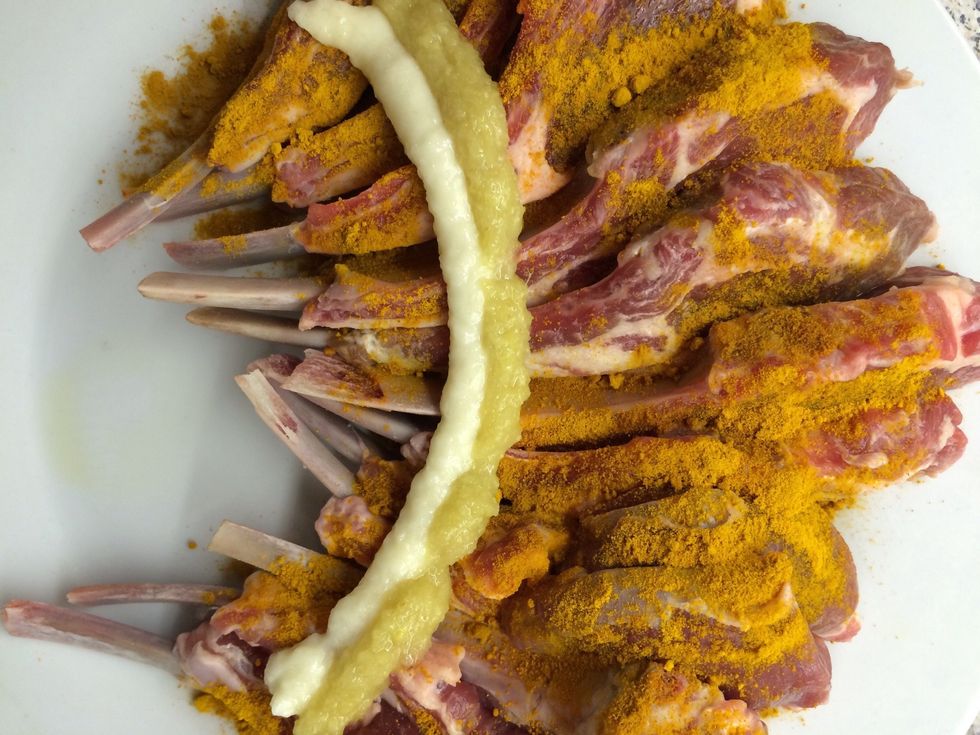 Marinate the lamb chops with turmeric, salt, ginger and garlic pastes. Set aside for 10-15 minutes.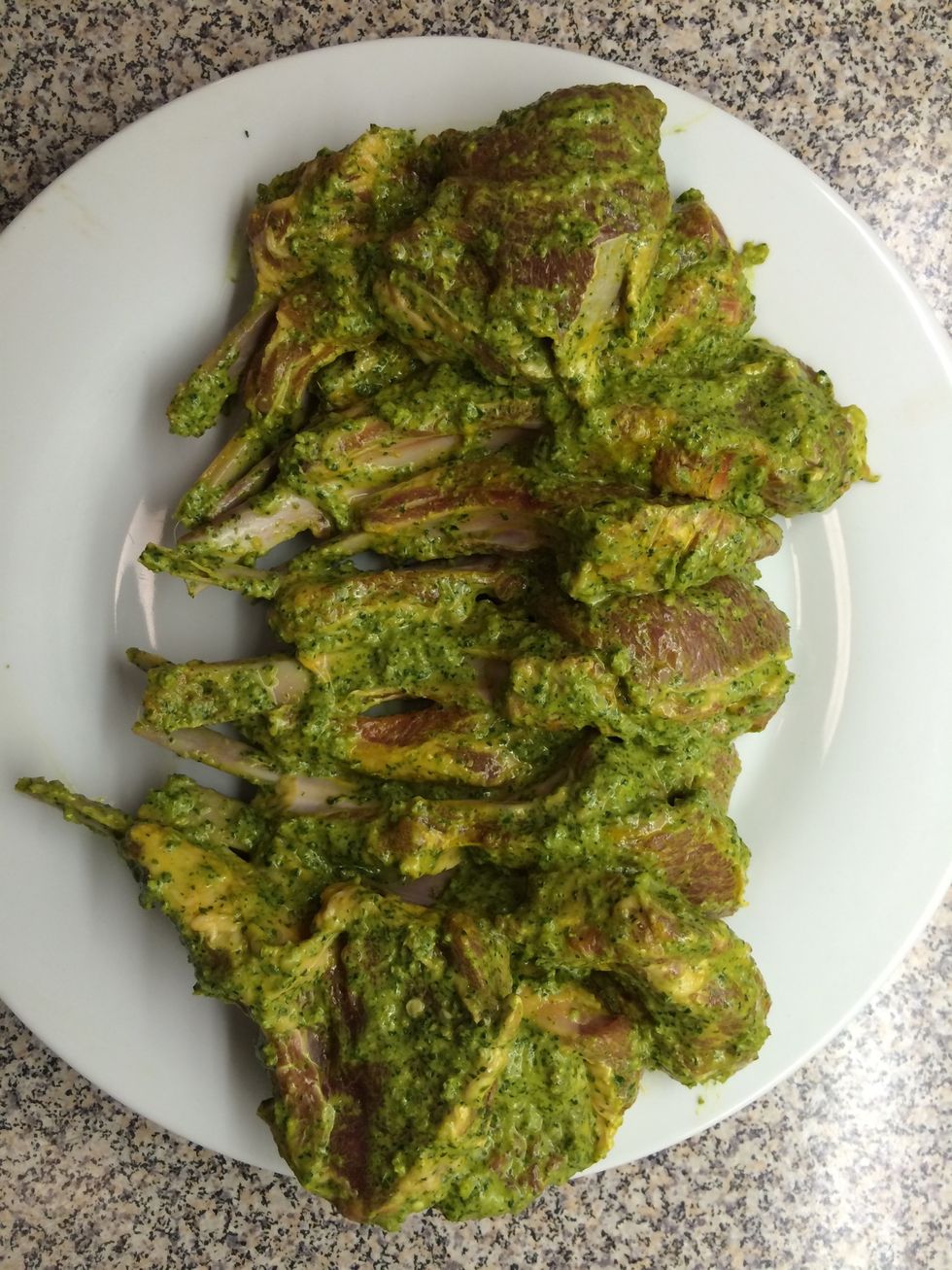 Now further marinate the lamb chops with the green paste created in step 4 and set aside for 10-15 minutes.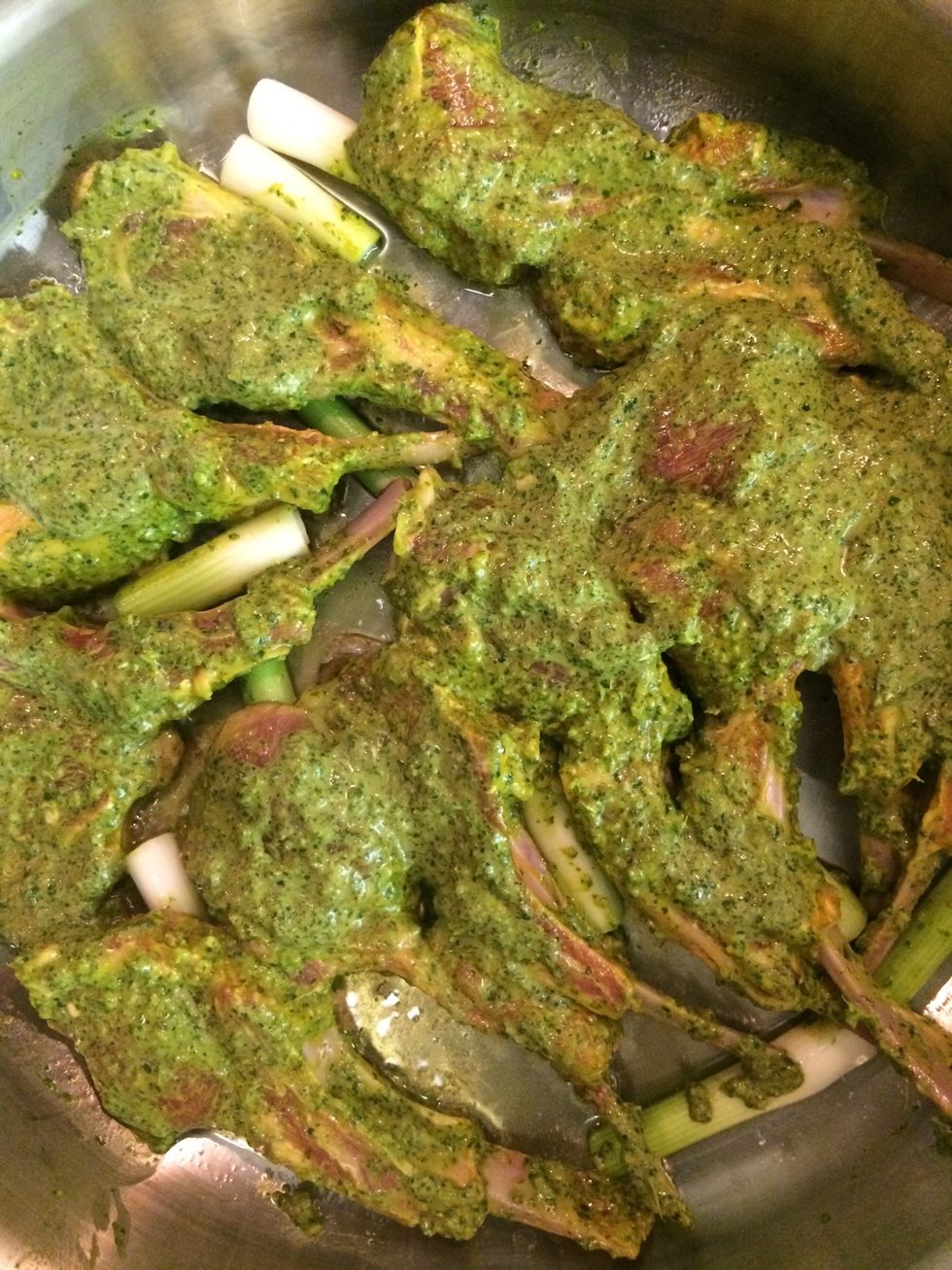 In a shallow pan over medium heat, add 1/4 cup garlic olive oil, green onions and the marinated lamb chops. Sear both sides for about 3-5 minutes.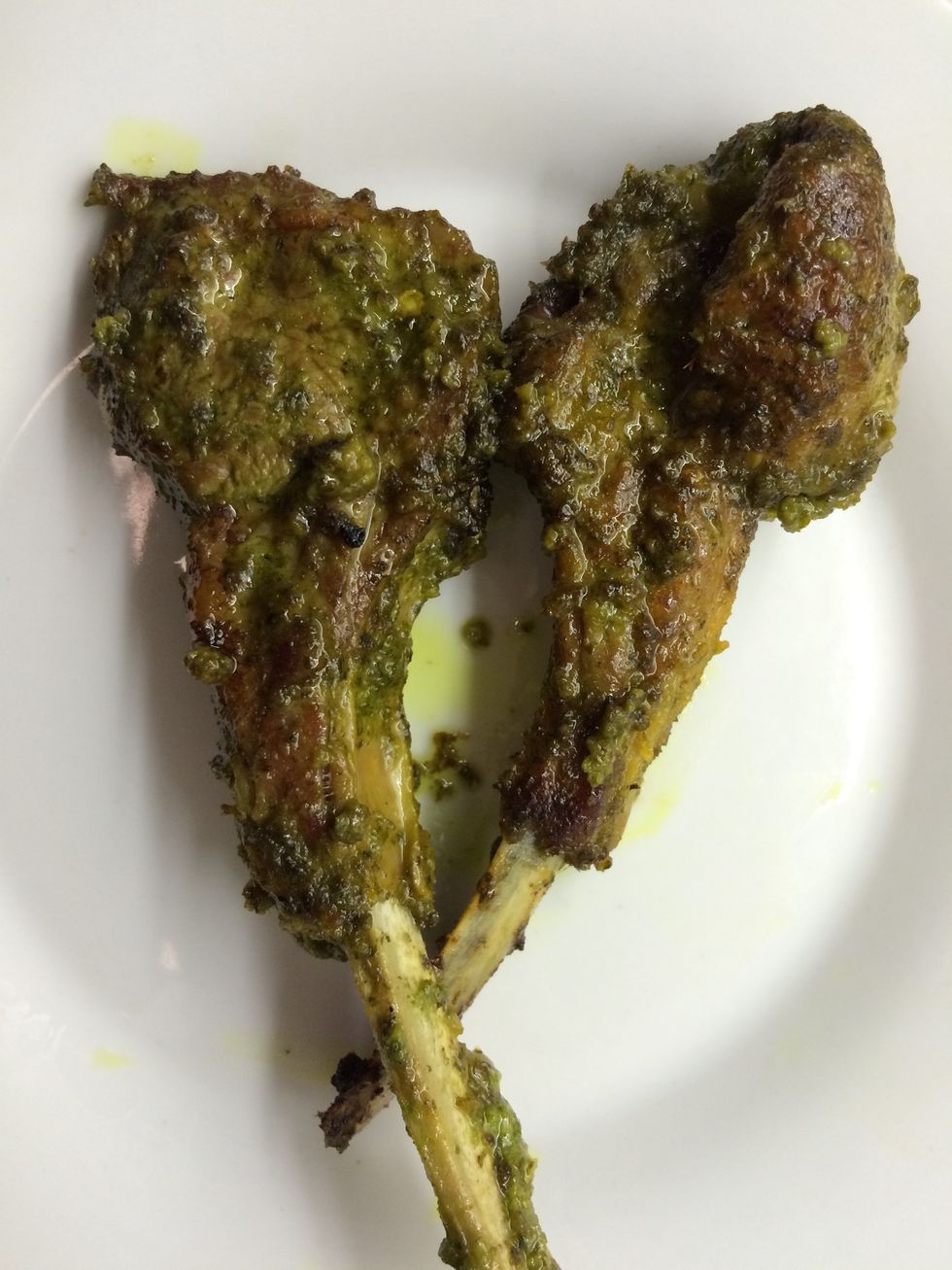 In a pre-heated oven at 375 deg F, keep the shallow pan for the chops to bake for about 25-30 minutes. The meat should fall off the bone once done. Serve as an appetizer.
1/2lb New Zealand Lamb Chops
1.0bnch Cilantro Leaves
1/2bnch Mint Leaves
3.0 Serrano Chili Peppers
6.0 Green Onions
1/2c Garlic Olive Oil
1.0tsp Turmeric Powder
1.0tsp Ginger Paste
1.0tsp Garlic Paste
1.0tsp Salt