How to cook laksa laksa
laksa laksa or bean noodle with vegetables is a popular tagalog dish not to be confused with malaysian or singaporean laksa. best partnered with steamed rice and fried fish.
1273
in a large skillet, toast 1/4 kilo of cubed pork in 2 tablespoons of oil. and garlic and onions and wait until brown and clear. add shrimp.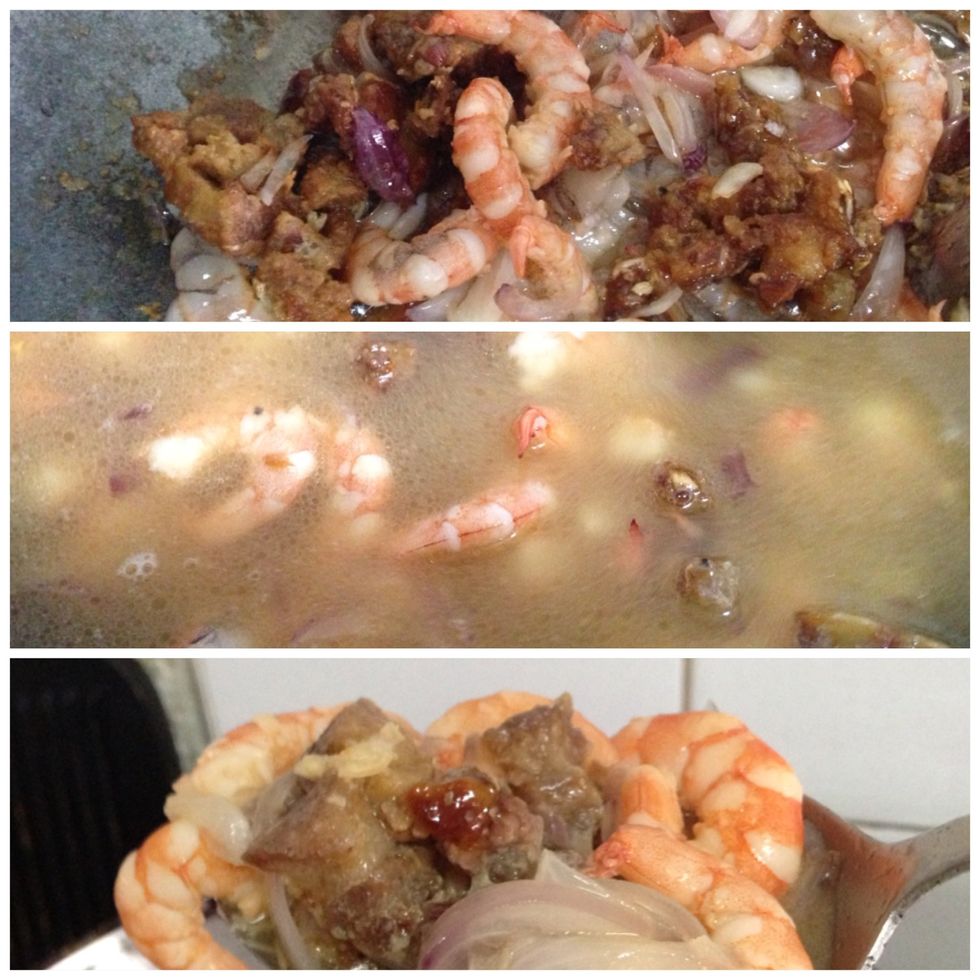 when shrimp turns orange add in water and wait for it to boil. add salt and pepper to taste.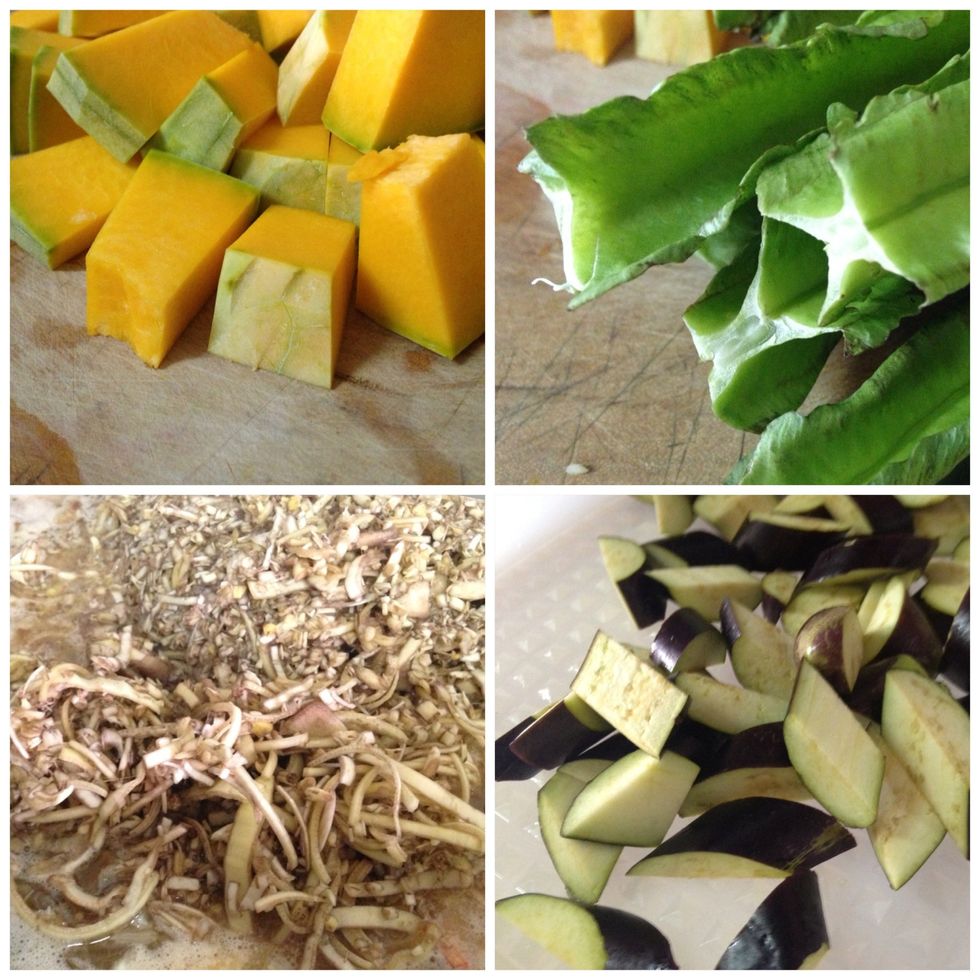 add chopped banana heart and close pan. after 2 minutes, add in squash and wait for 2 minutes. add eggplant and winged beans last and close lid for 2 more minutes.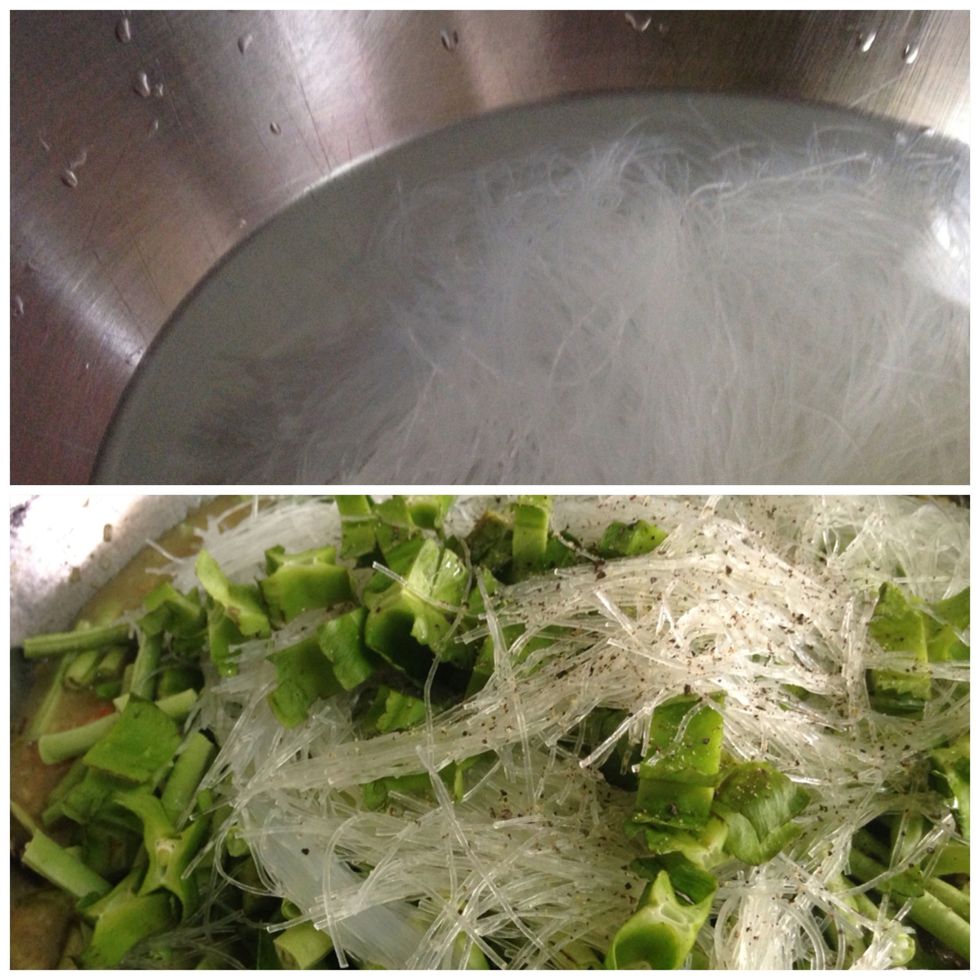 while sauteing the garlic and onion, let the bean or vermicelli noodles stretch in a pan of water. it should be soft by the time you are adding the vegetables. mix in after all the vegetables.
let stay for about 5 minutes until all vegetables are soft and most of the water is absorbed by the noodles. serve and enjoy!
1.0bnch Bean Noodles or Vermicelli
1.0 Onion
1.0 Garlic
1.0 Puso ng Saging (Banana Heart)
1.0bnch Sigarilyas (Winged Beans)
2.0 Eggplants
1/2 Squash
1/4km Pork
1/4kg Shrimp
1.0l Water