How to cook lactose free bacon veggie frittata
This recipe is adjusted for lactose intolerance, but you can use a variety of milks, butters, and cheese. I used cheese aged for 10+ months which decreases if not eliminates the lactose content.
13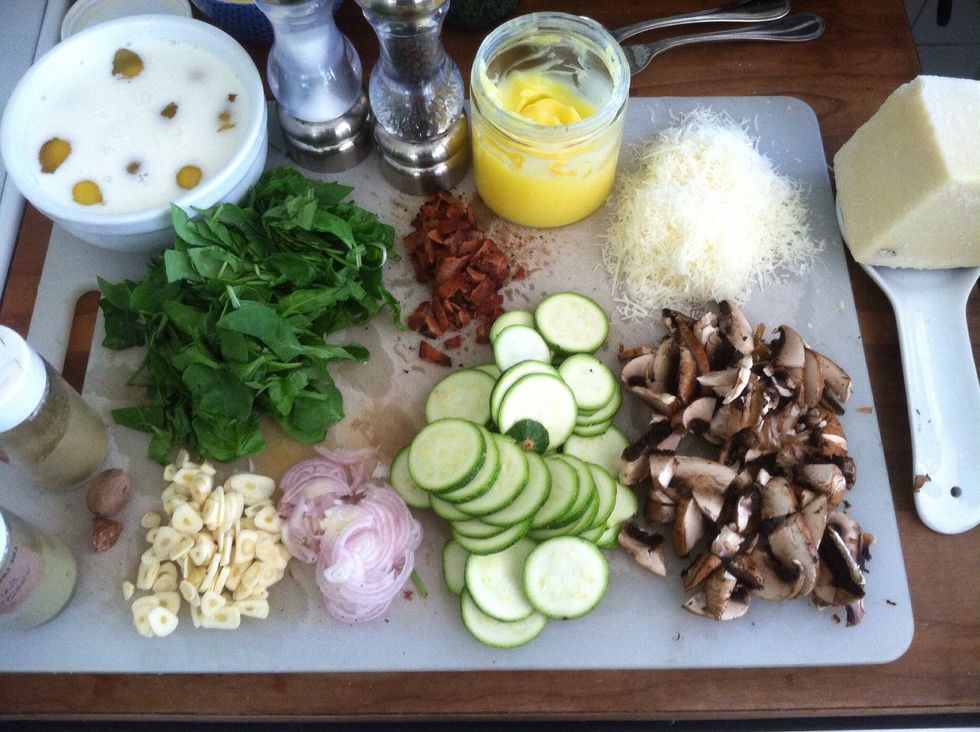 I like to prep all my ingredients: sliver garlic, slice shallot, dice mushroom, chop spinach, crack eggs, pour milk, grate cheese...ect. Sing it like a song!)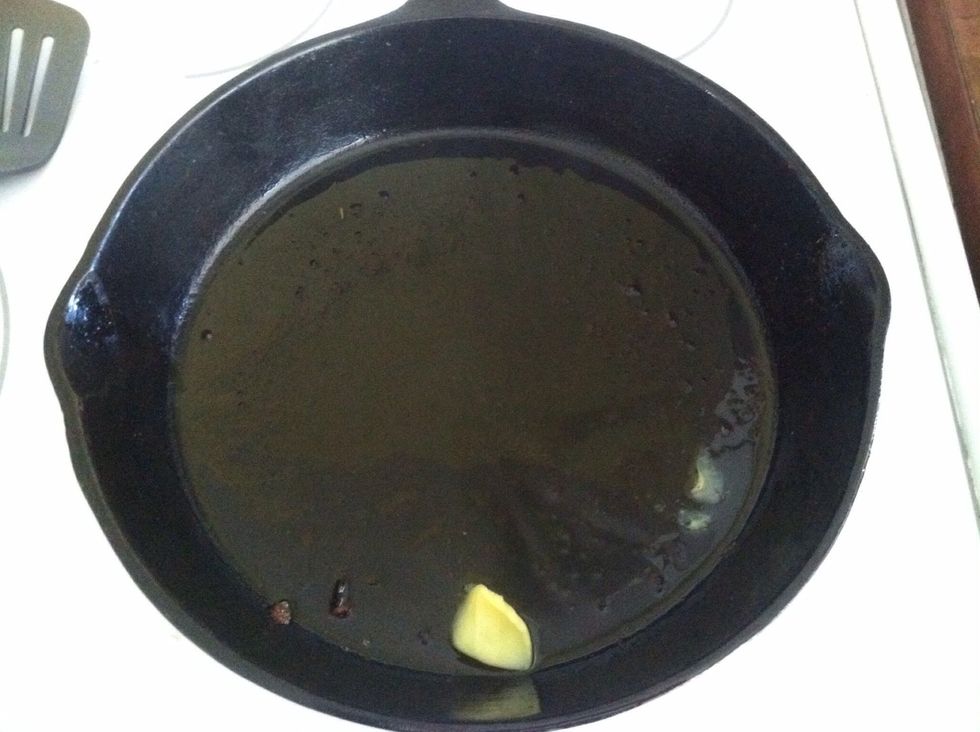 I cooked bacon in this griddle. I leave some of that devious bacon grease in the pan! But...you can use any oil or butter here. I added a little ghee for sautéing the veggies.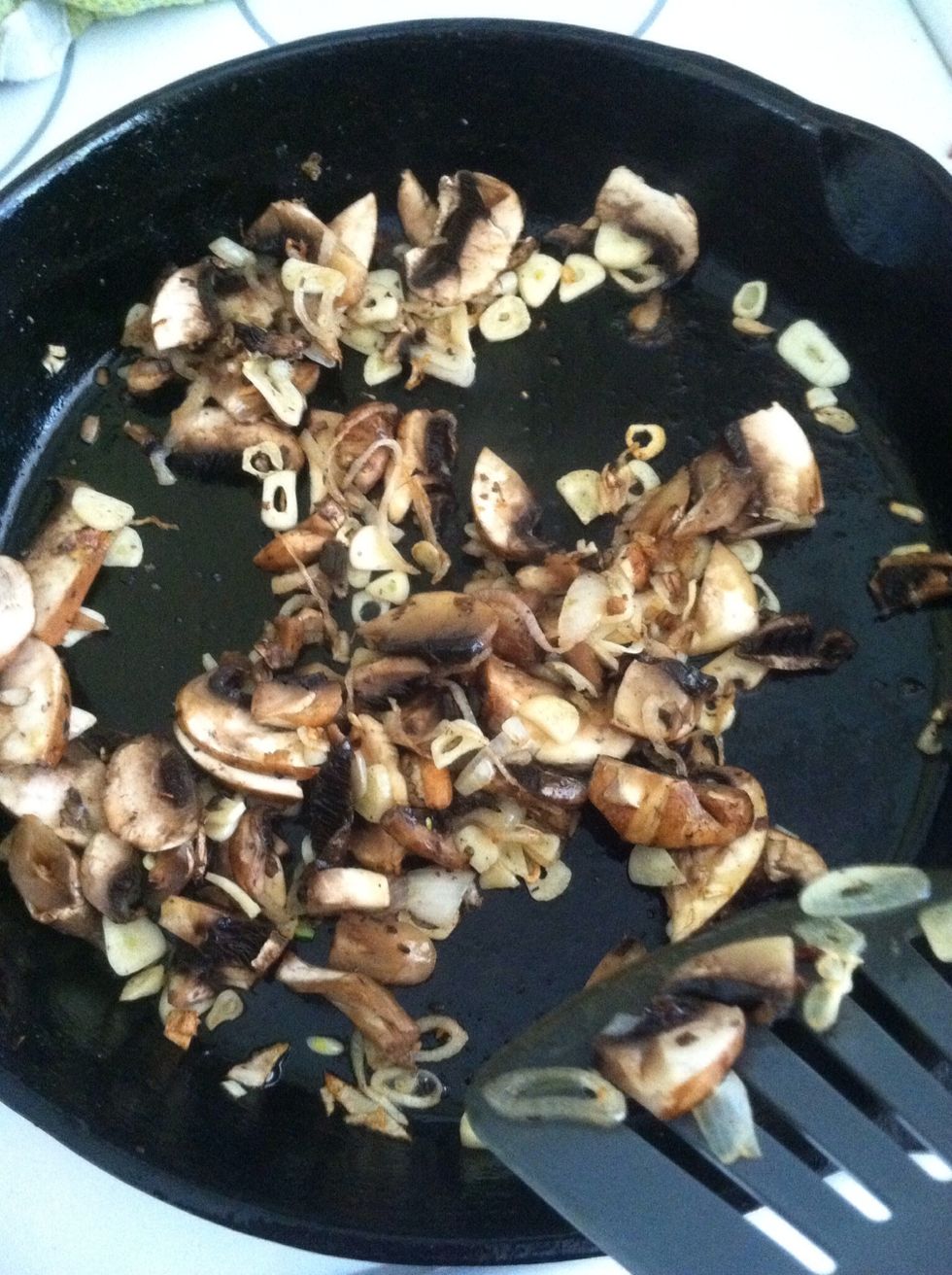 Simmer your shallots on med-low heat and then add garlic slivers. When the aroma starts to open then add your mushrooms.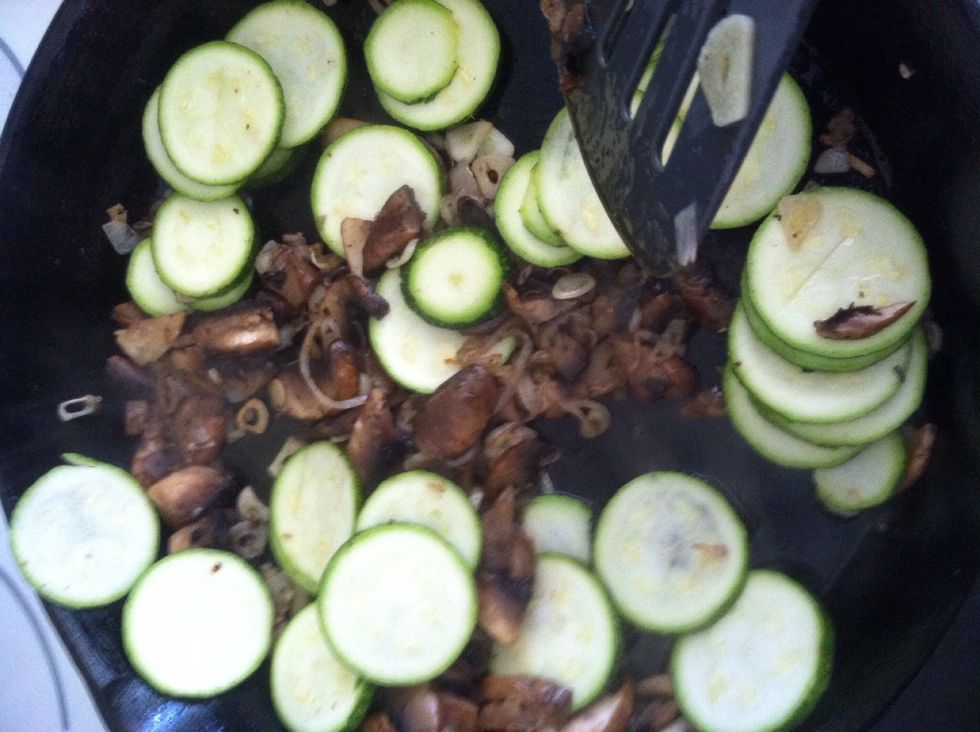 Add your zucchini once the mushrooms begin to soften. Watch the zucchini until it begins to get a slight sheen, not mushy. Sometimes I under cook to have them crispy in the final product.
Add chopped spinach.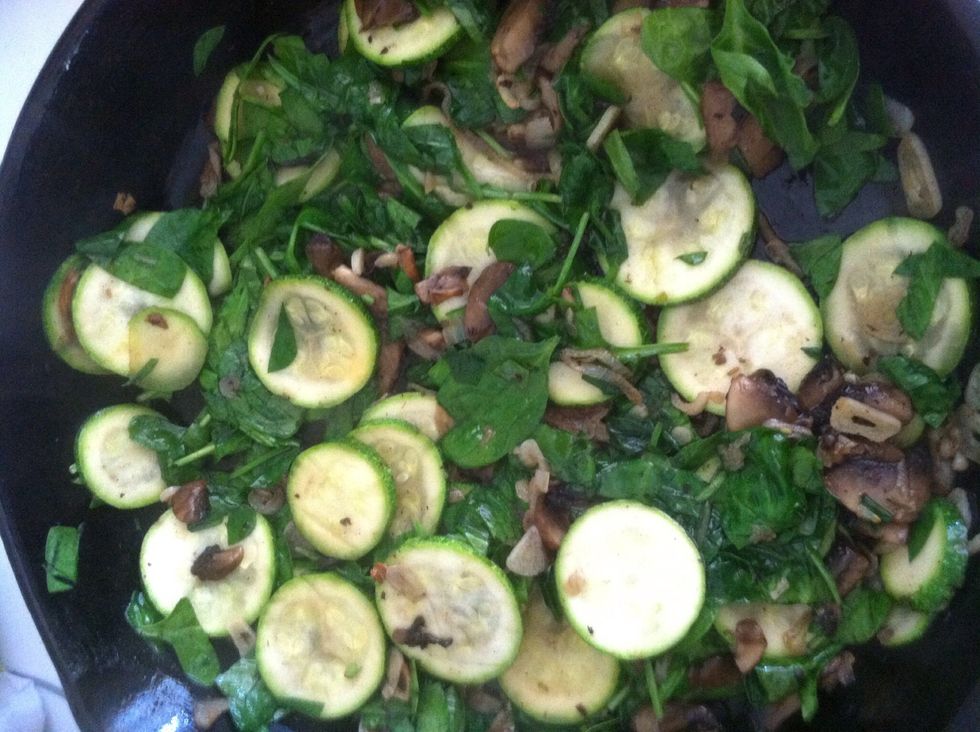 When your veggies look like this we are ready for final ingredients.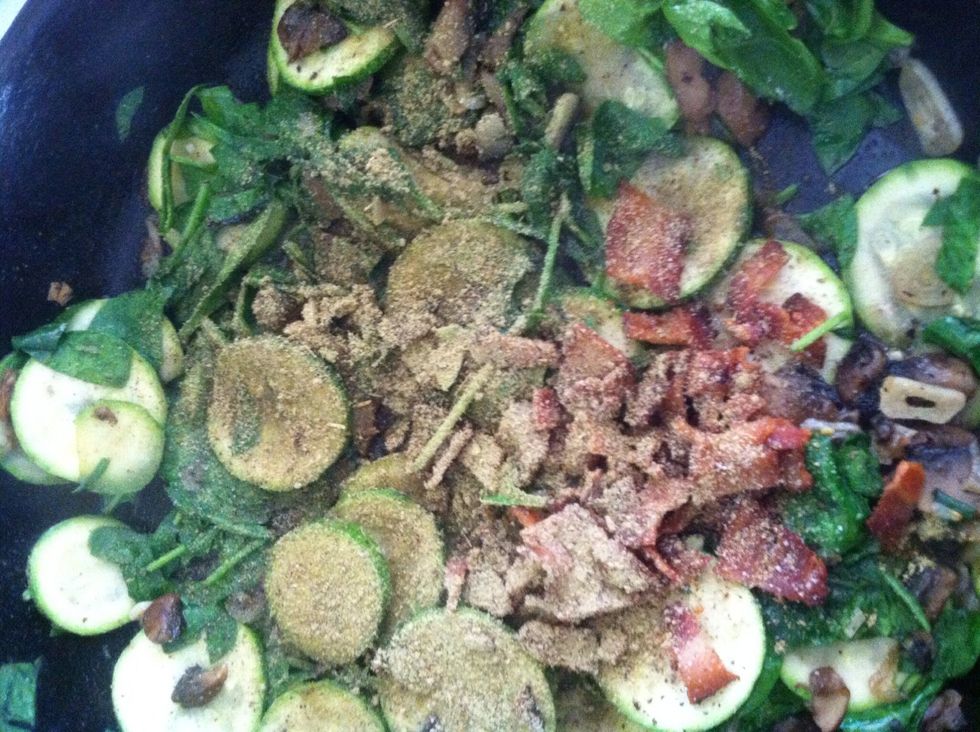 Add bacon, sage, rosemary, salt, pepper, and mix removing it from the heat element.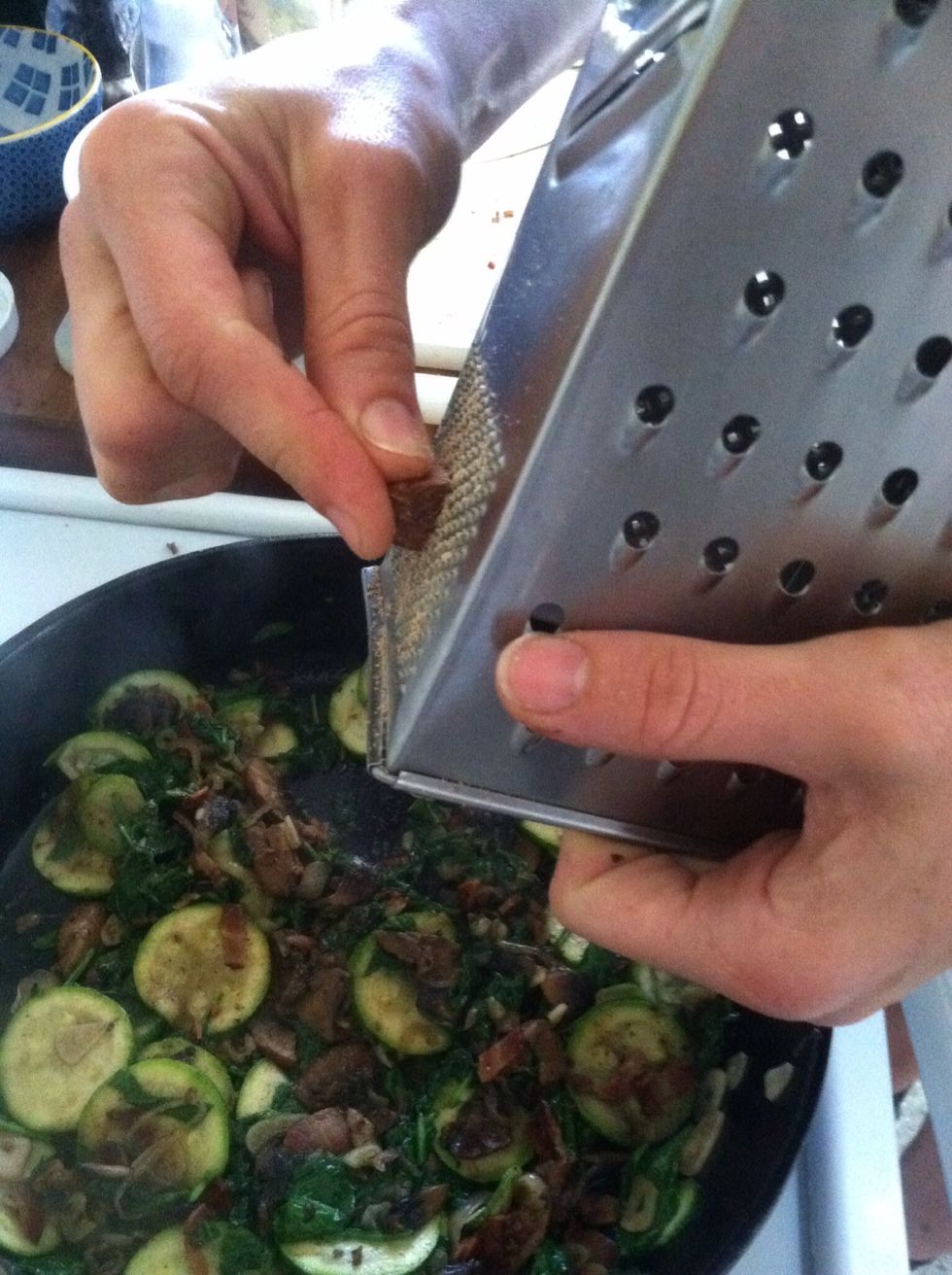 Don't forget to add a smash of freshly grated nutmeg!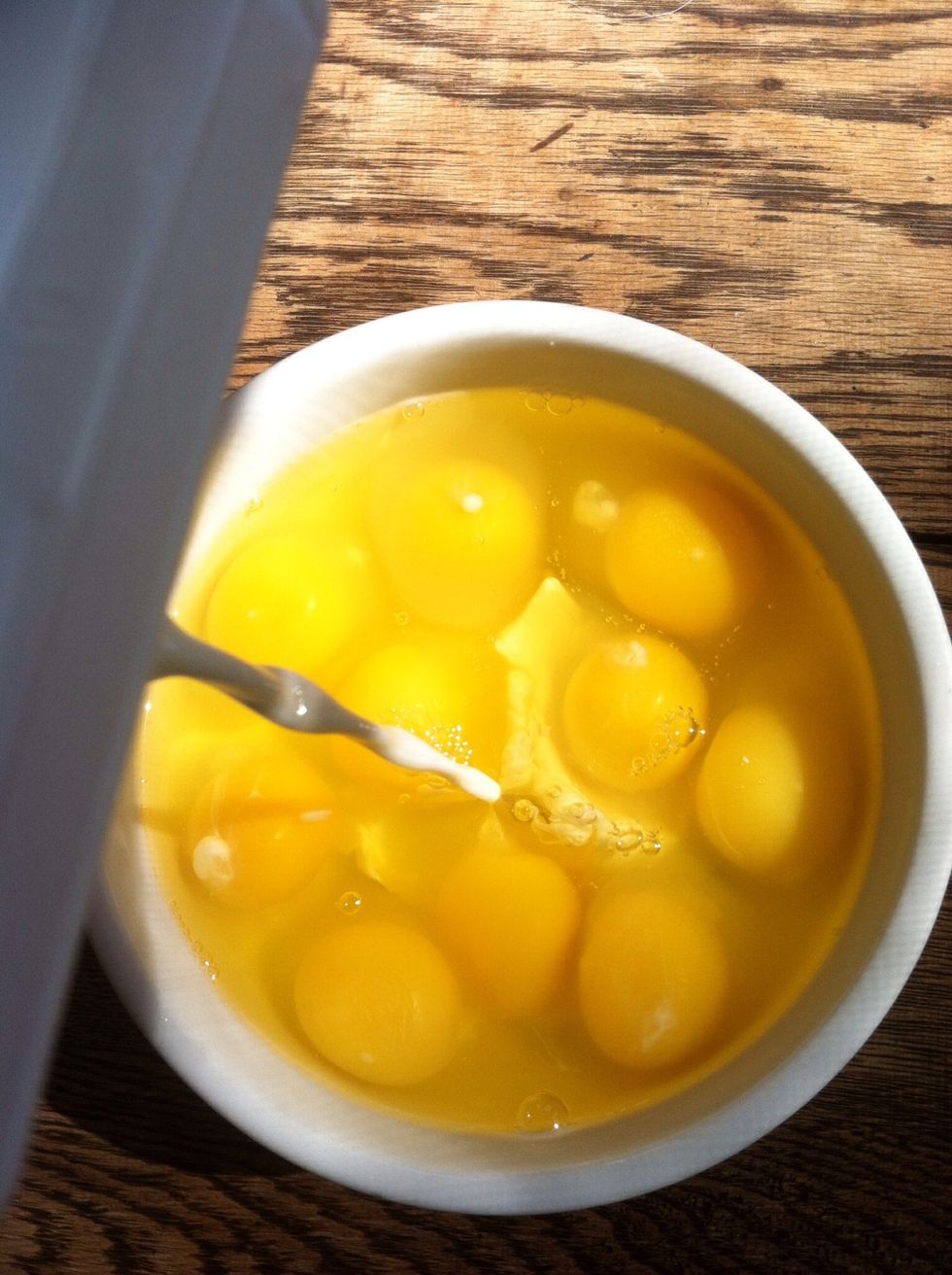 Whisk those eggs n milk. You can use more than 10 eggs, that's just what I had.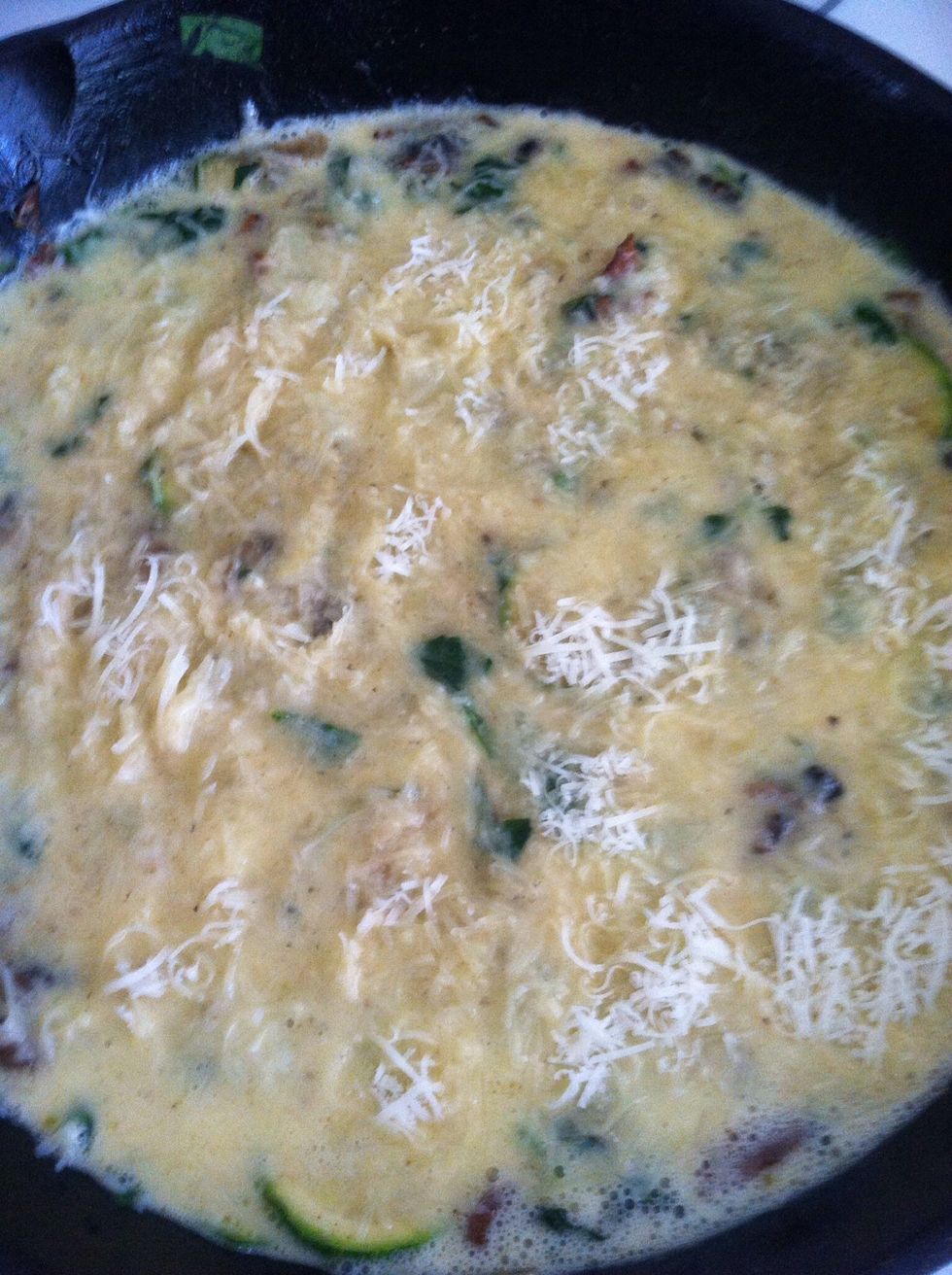 Pour eggs into the griddle, stirring slightly to coat the ingredients and create layers. Add you grated manchego cheese.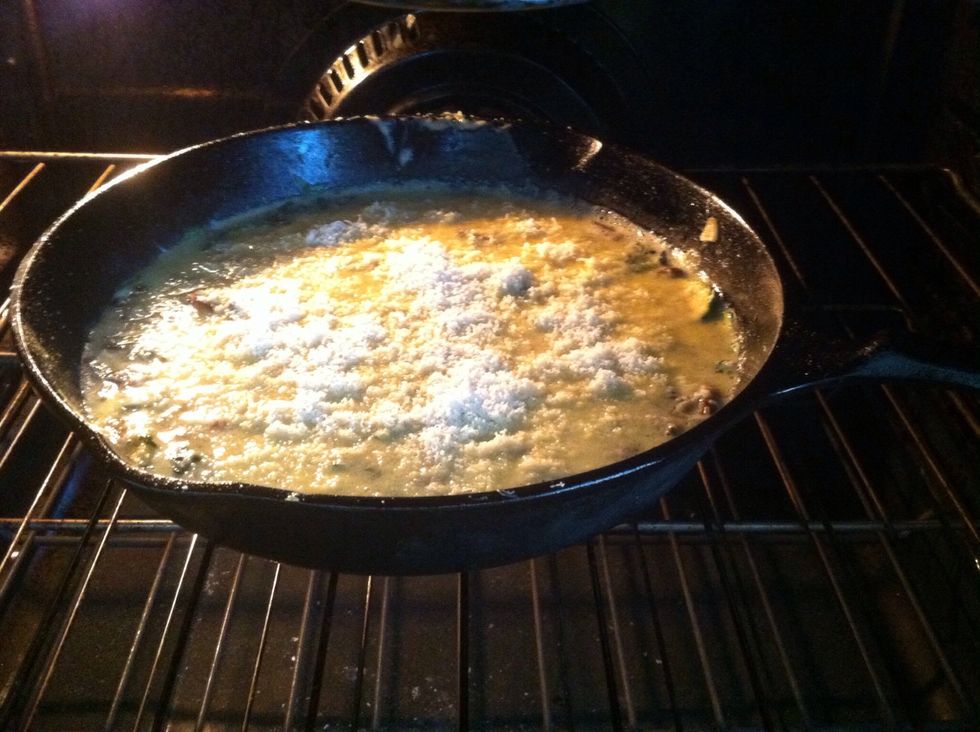 Pop it in the oven at 350F for 20-25 min, or until fork comes clean out of center.
Bling bling sparkle Mmmmmmm! Grate some of the asiago cheese on top and.....Done and done! Slice n serve.
4.0 Pieces of Bacon
Ghee (a lactose free alt to butter)
1.0 Shallot
8.0 Cloves of Garlic
1.0 Zucchini
3.0 Baby Portobello Mushrooms
10.0 Eggs (can use more)
Milk (I use whole lactose free )
Manchego Sheep Cheese
Asiago Cheese
Fresh Grated Nutmeg
Ground Rosemary
Ground Sage
Salt & Pepper