Cook Korean Style Shrimp Toast Pancake
17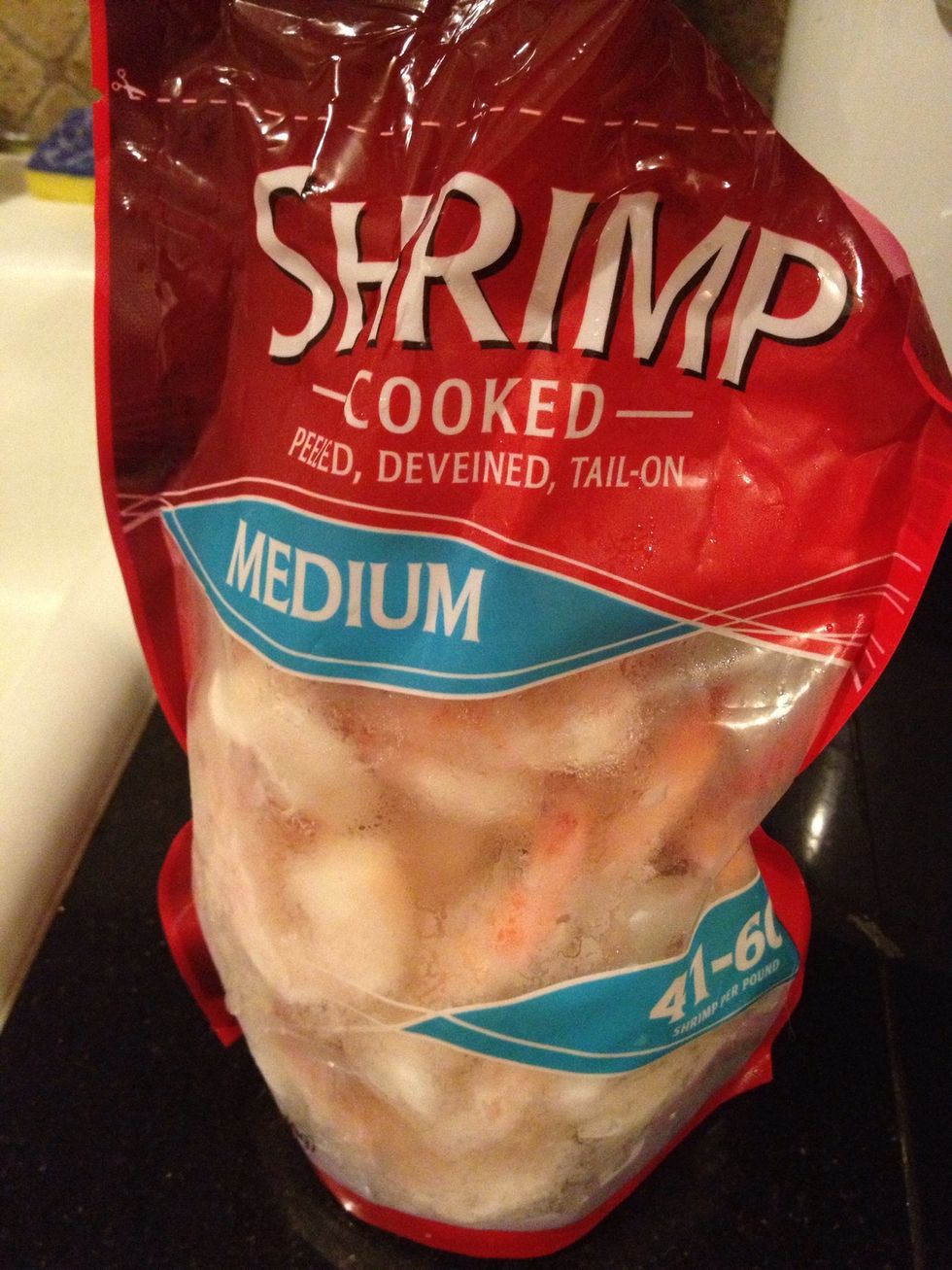 The shrimp boil boiled over cold water; cut into sections.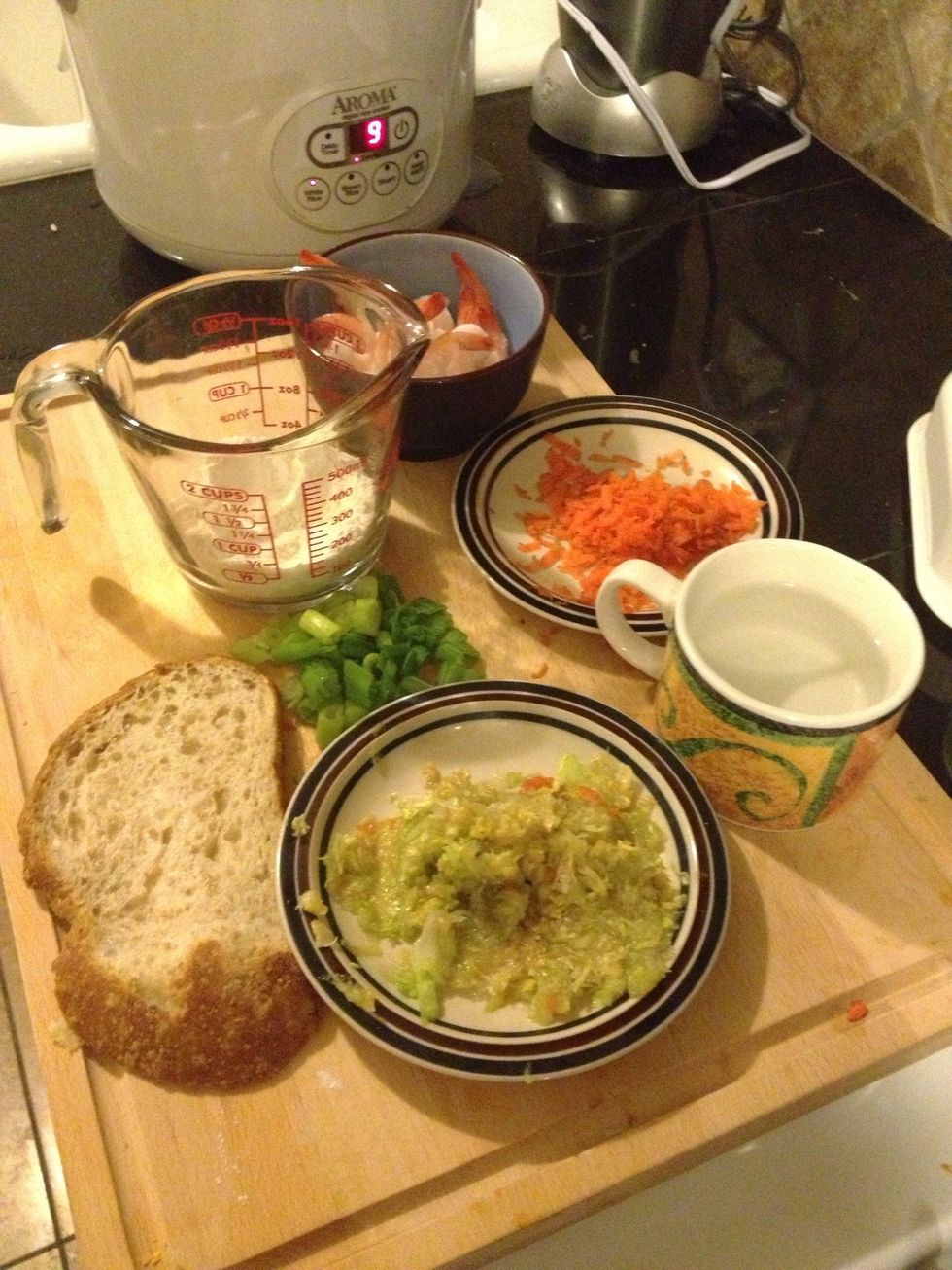 Minced carrot, cabbage and shred toast.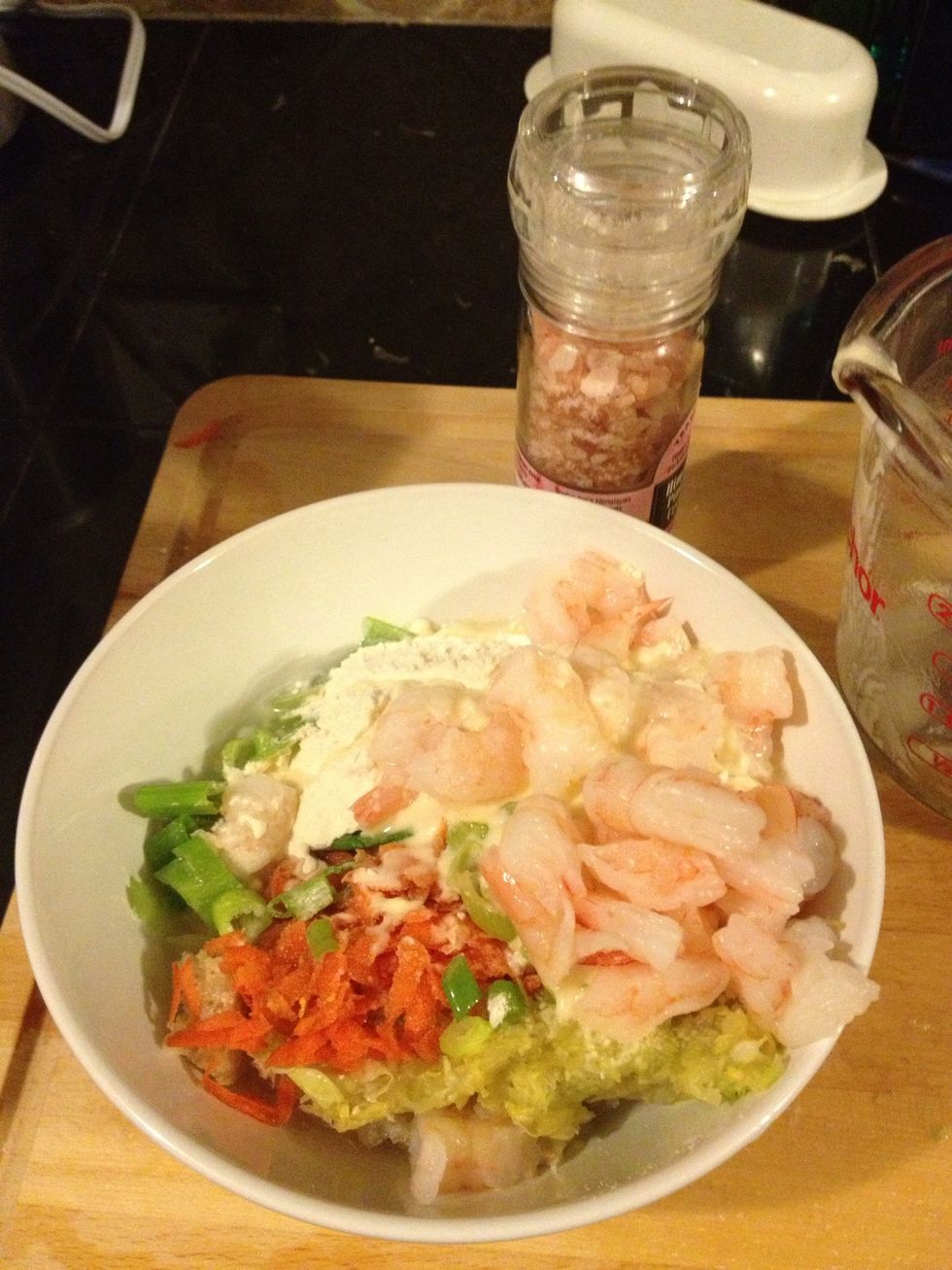 Mix green onion, shredded carrot, cabbage, all purpose flour and salt , then add water and mix well.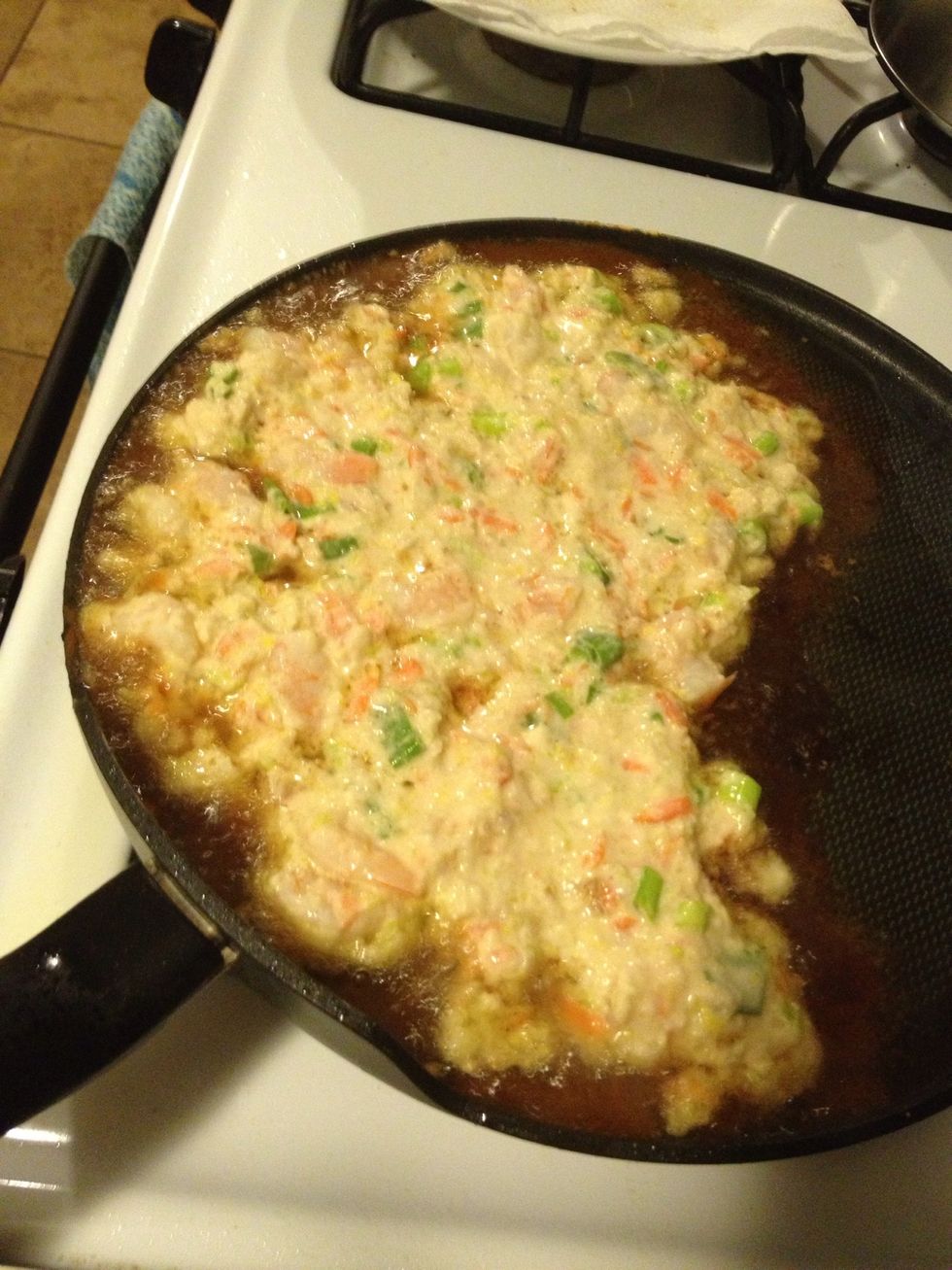 Heat the pan and put it the mixed ingredient, with small heat gently cook for 2 minutes, turn over and mash it.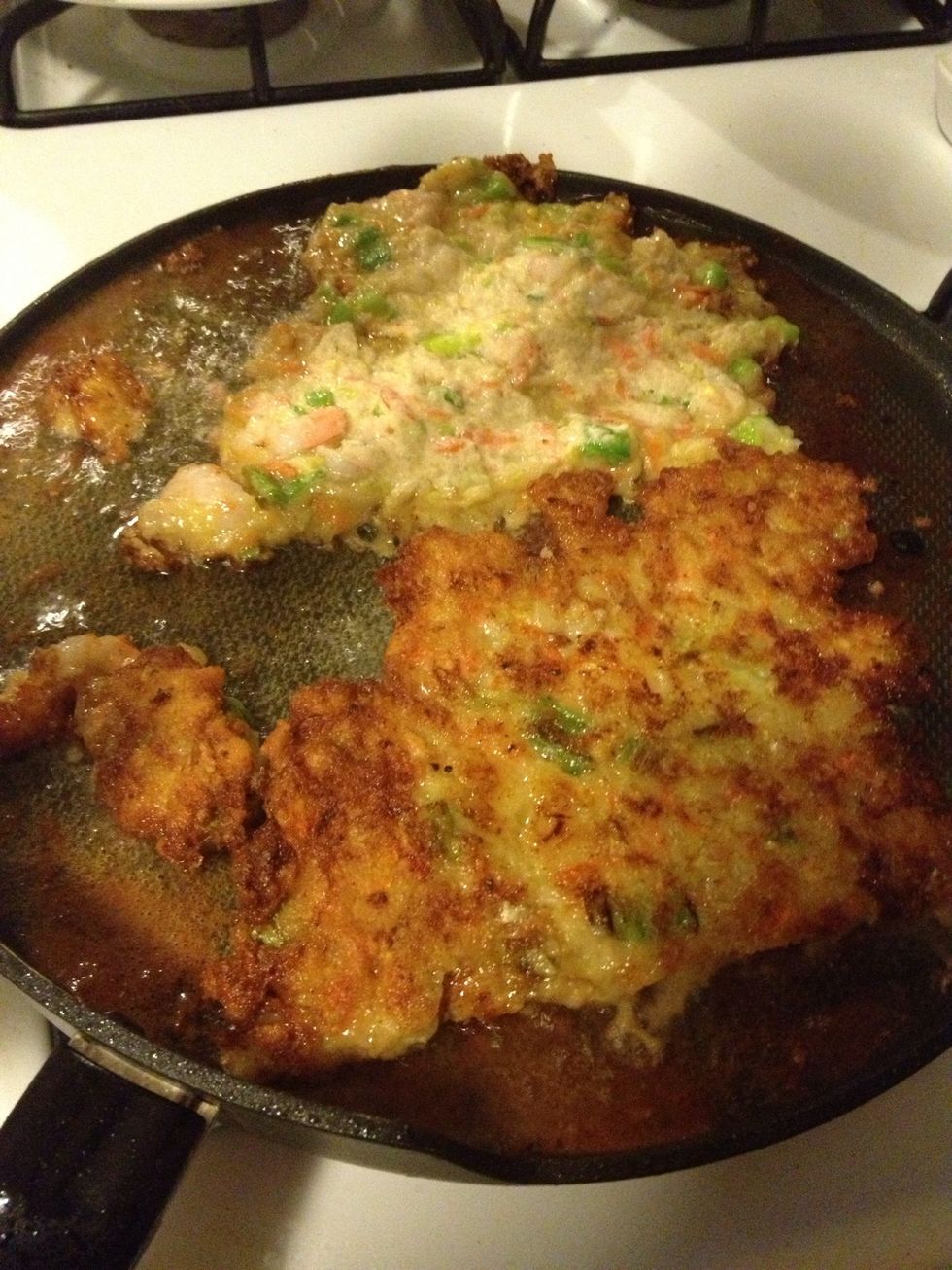 Continued until both sides looks crispy.
Cut into small piece and ready to go, this dish is taste really good with kimchi.
1.0pch Toast
100.0g All purpose flour
10.0 Shrimp
1.0 Green onion or leek
50.0g Cabbage
20.0g Carrot
150.0g Water
1.0pch Salt
1.0c Kimchi
Creative Traveler
I find recipe to cook for my family and turn the recipe to my visual cooking guide. Follow my guide or send me a request what to make next!