A Persian herb and egg dish similar to a frittata, loaded to the brim with all sorts of sabzi (fresh herbs) and is typically served with rice and fish on Nowruz (Spring Equinox)
102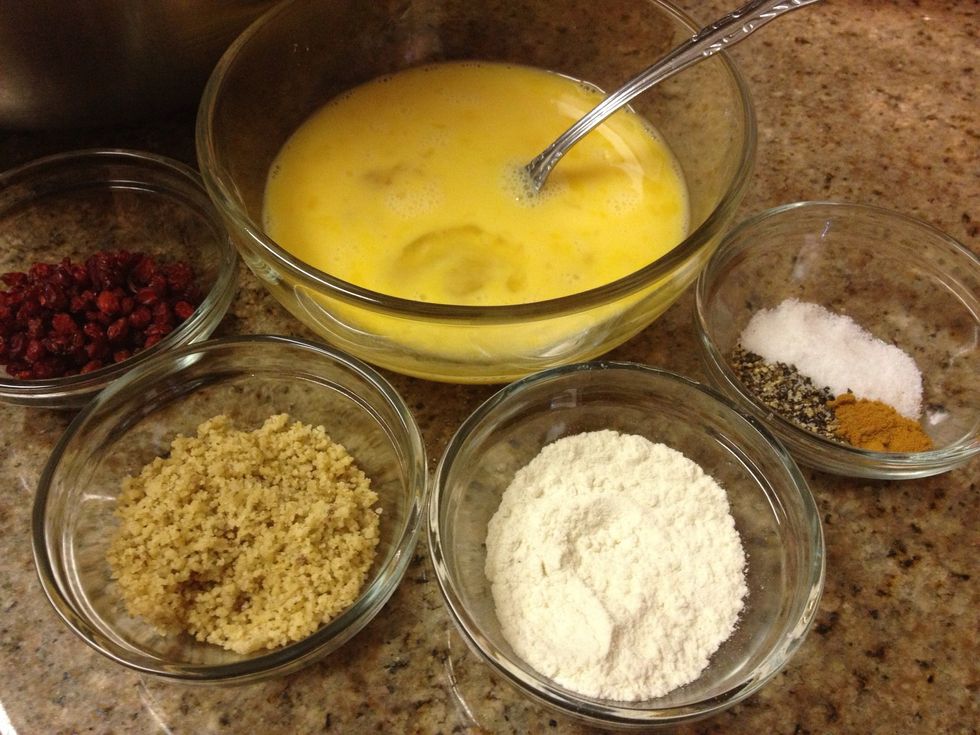 Beat eggs and gather other ingredients. The red berries are called "zereshk" and are barberries, they're tart and sweet, if unavailable you can sub dried cranberries for them.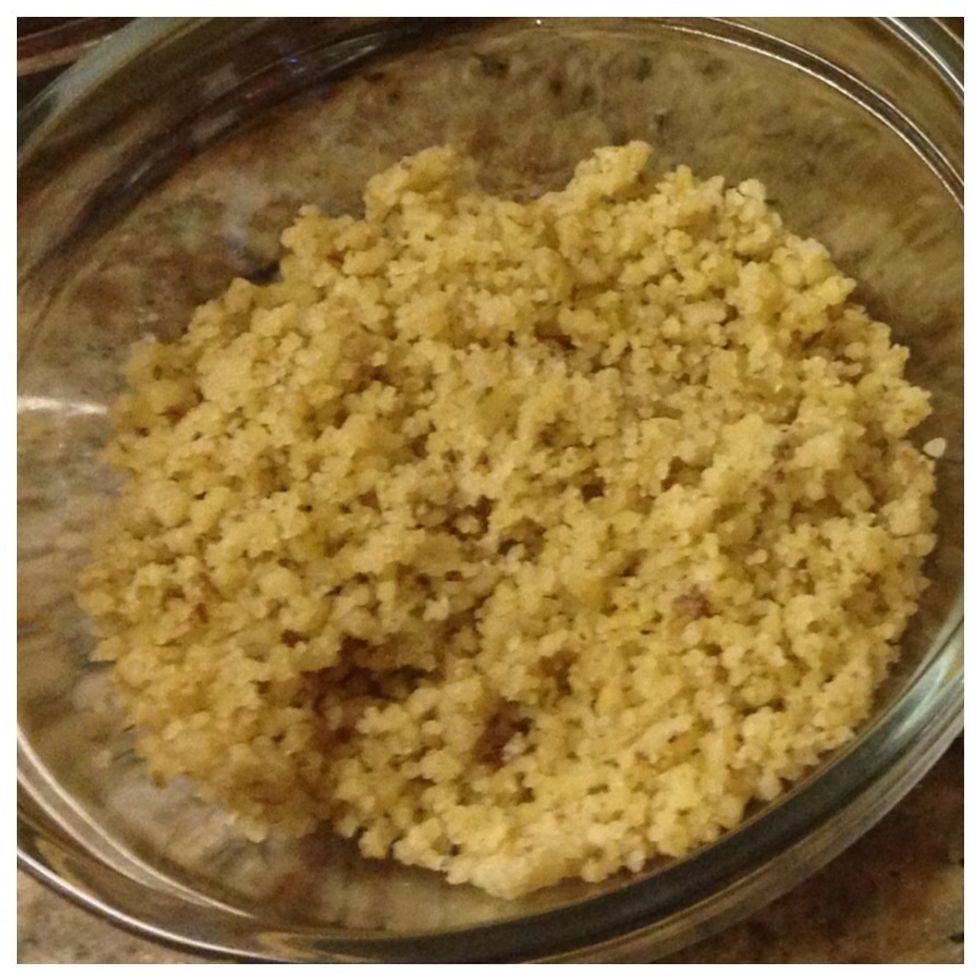 Ground walnut- it's traditional and adds flavor, optional but highly recommended.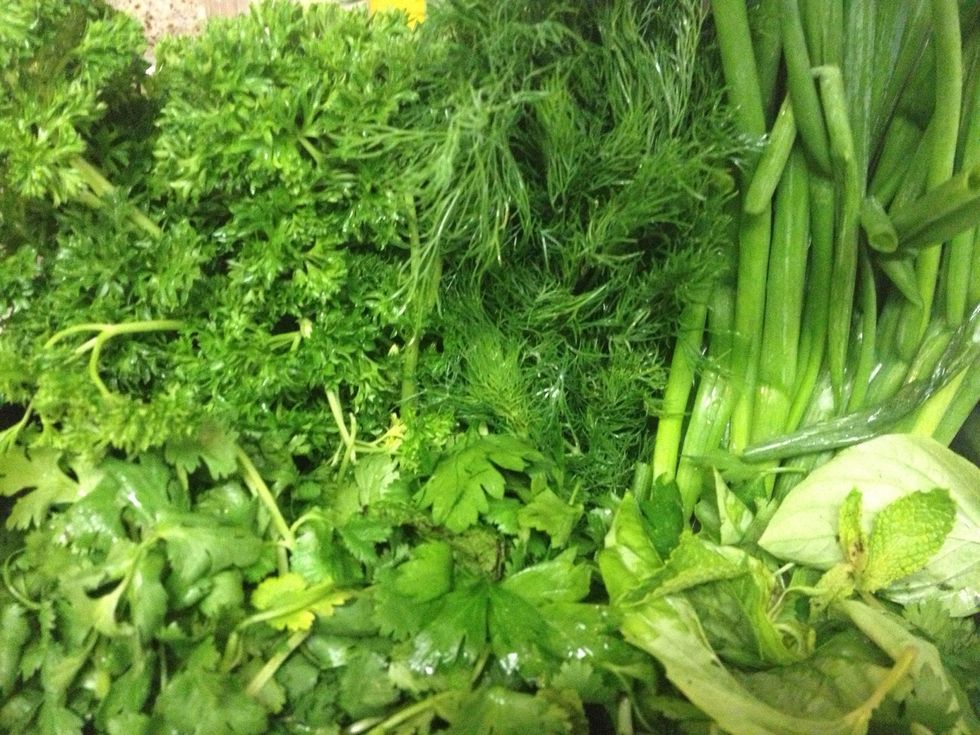 Wash and dry all your herbs. I like to soak them in water with 1/4 cup white vinegar for 30 minutes then rinse and dry.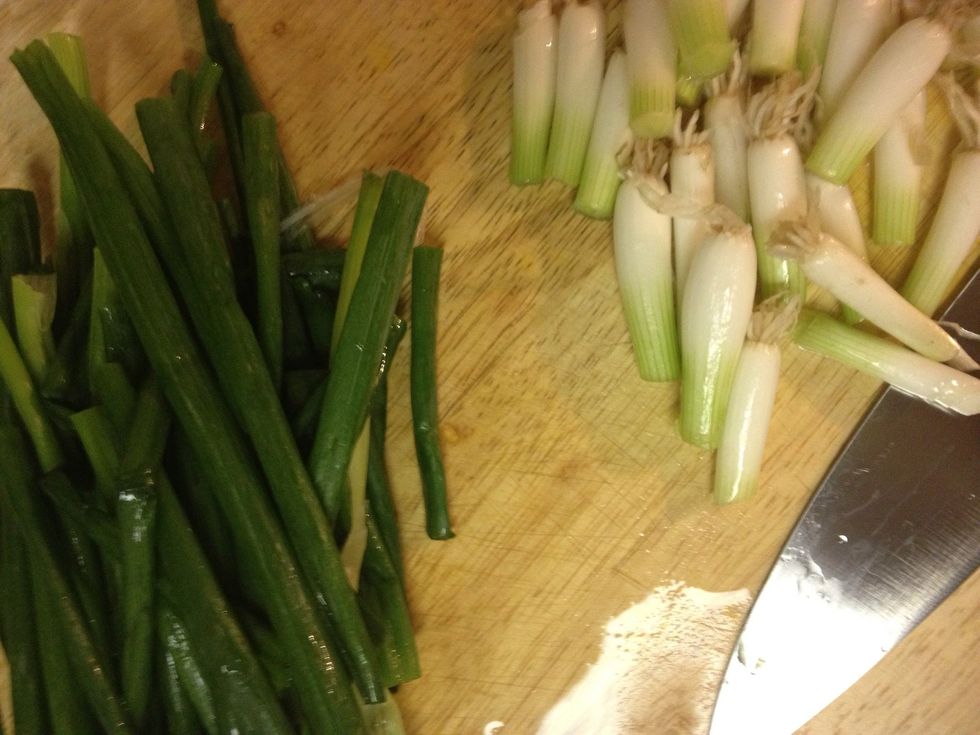 Save the green onion bulbs for another endeavor were just using the tops today.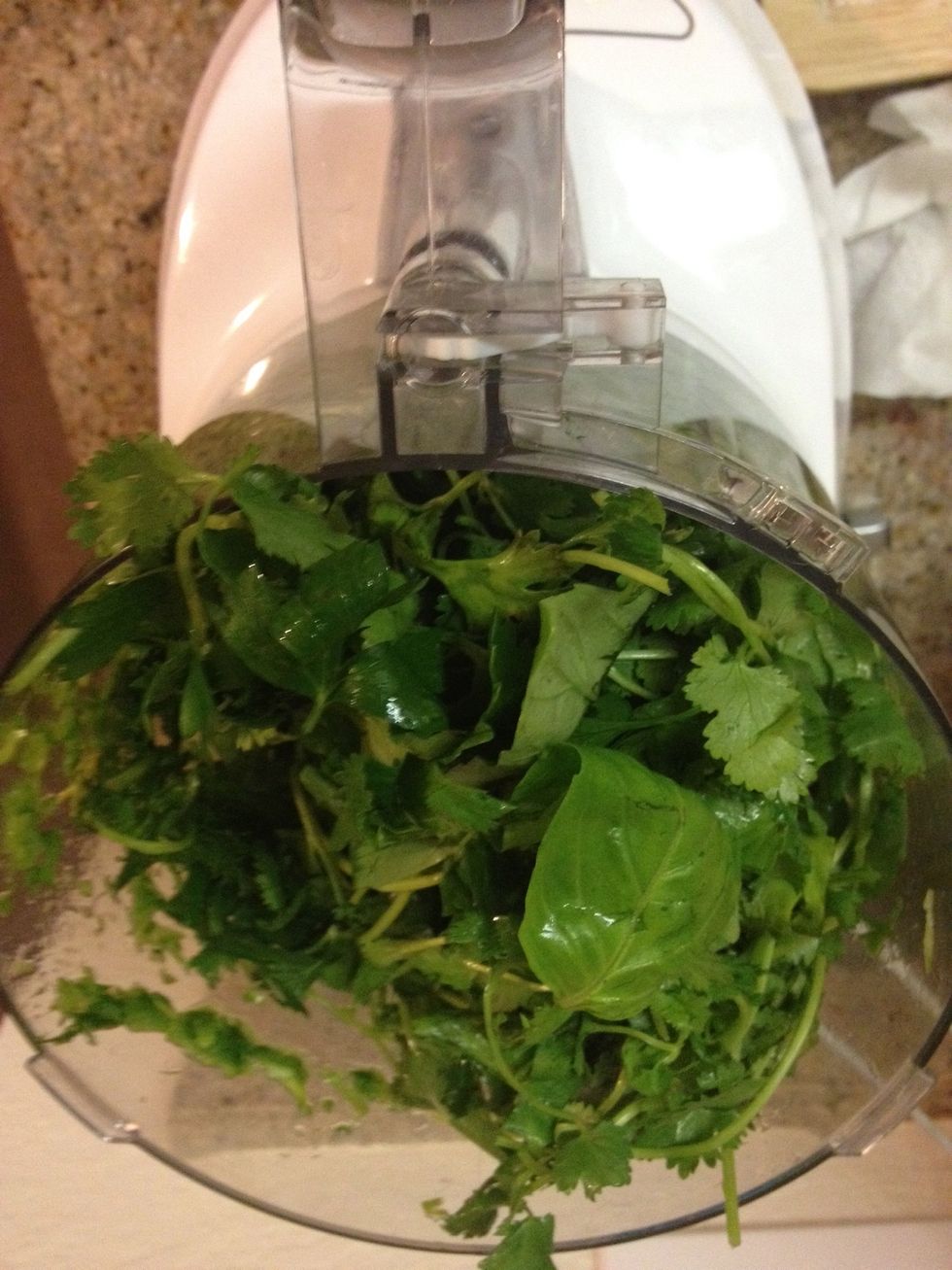 Process herbs in batches until finely chopped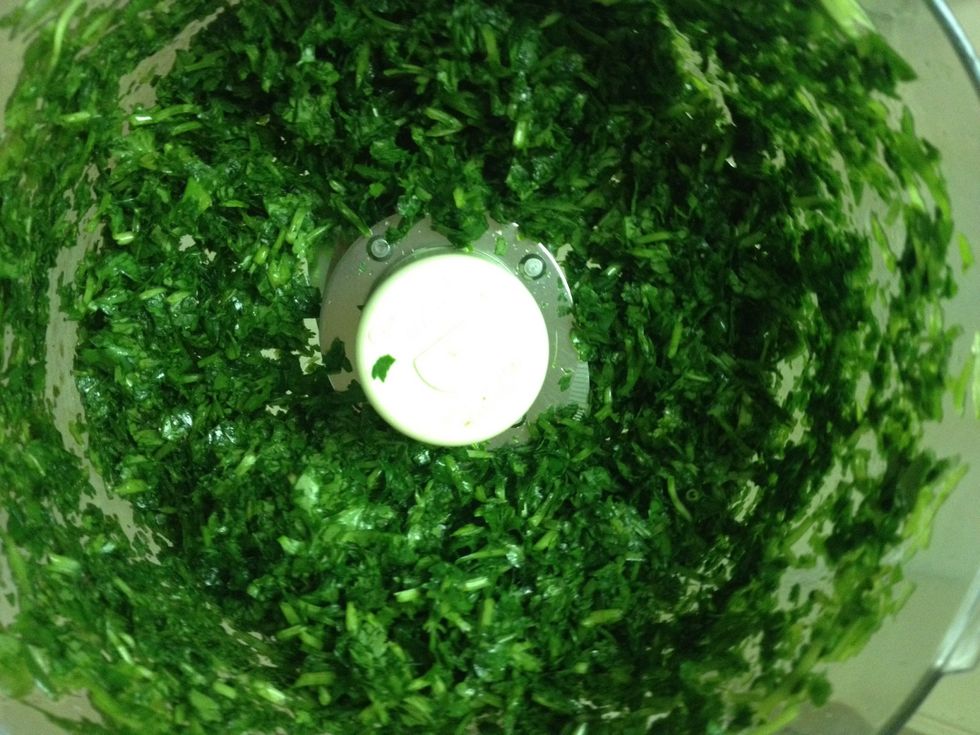 Like so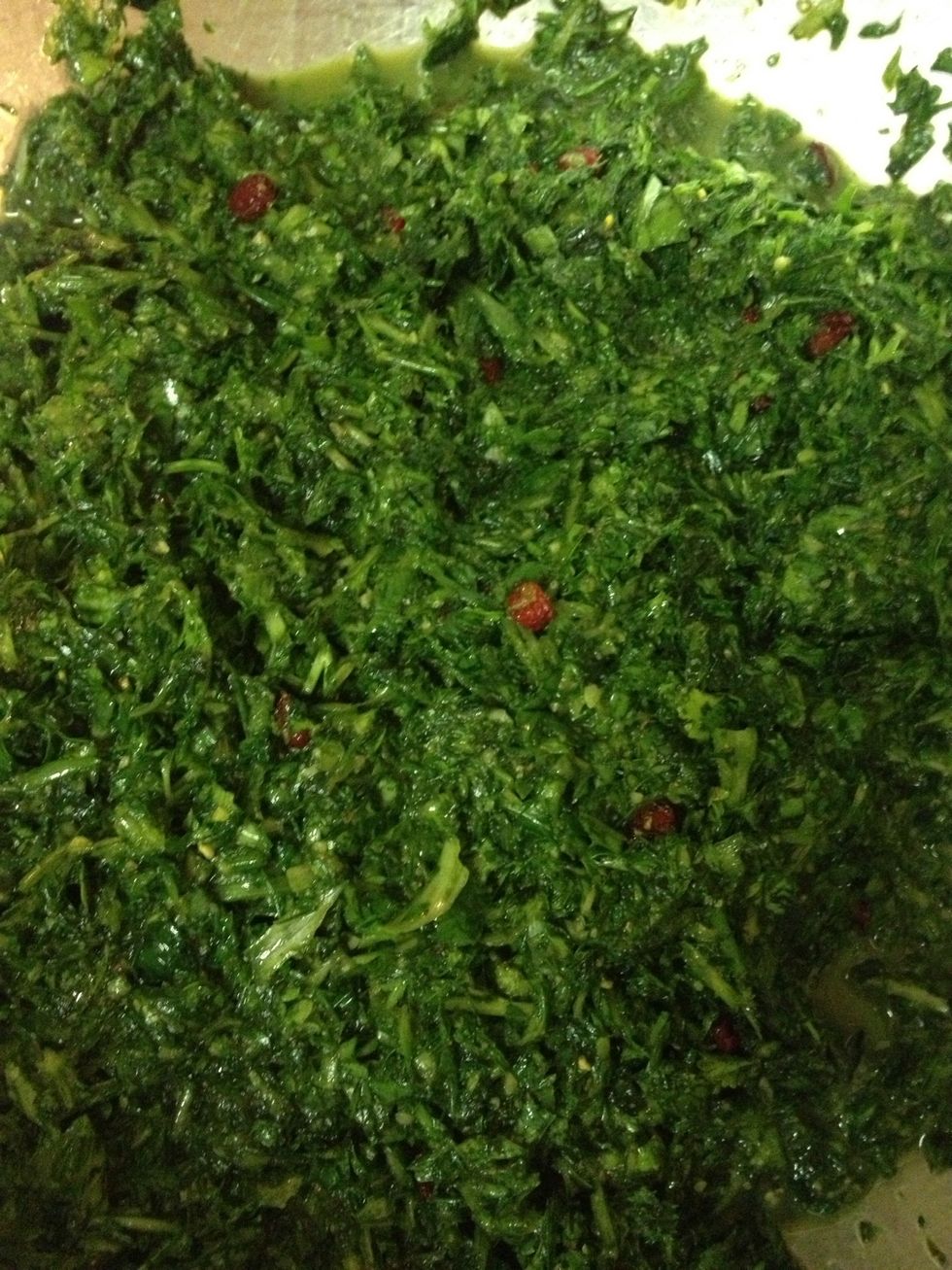 Mix in everything thoroughly except the oil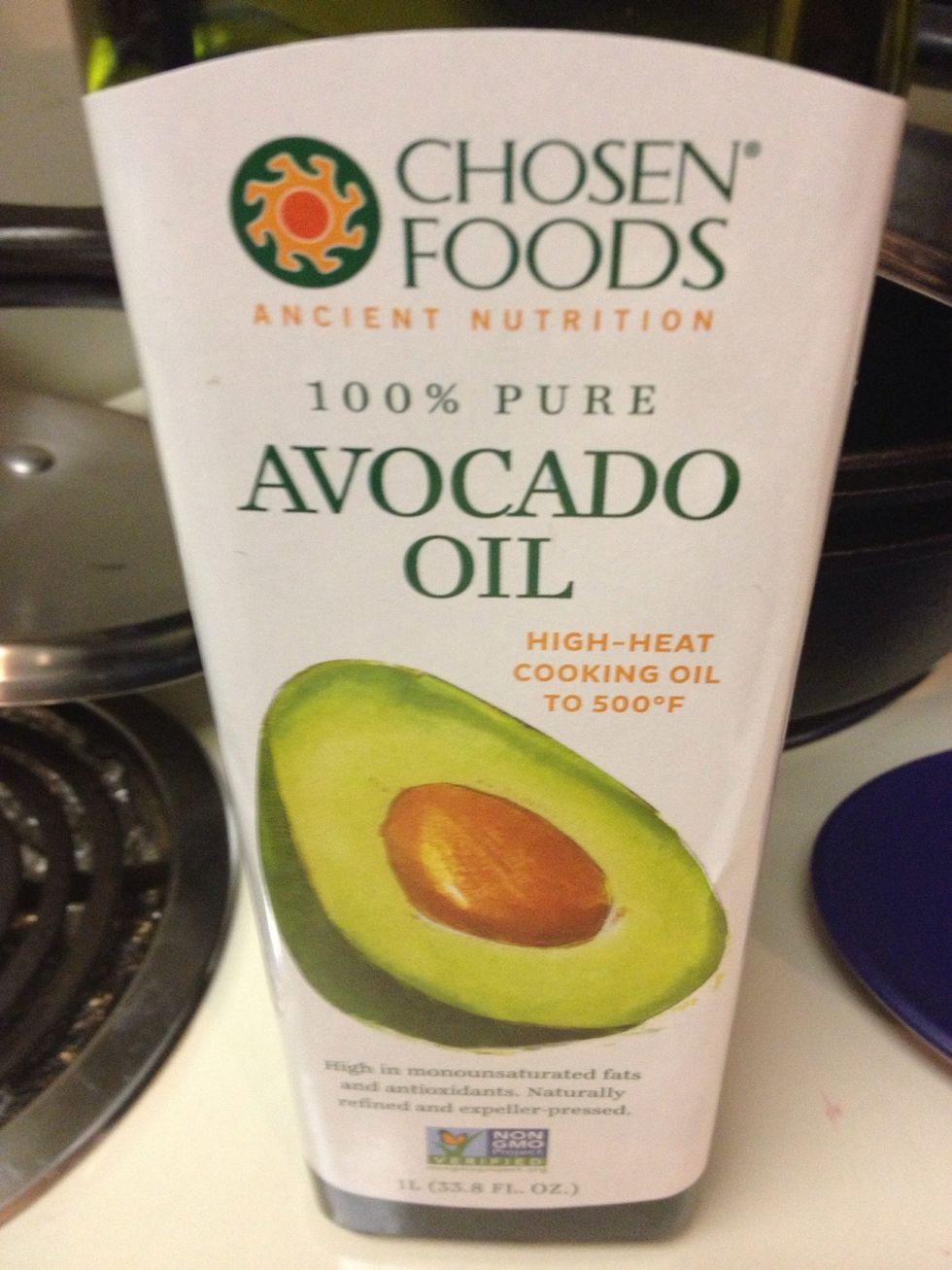 I'm using avocado oil to pan fry the kookoo, ghee or any high heat oil will work. Heat a wide skillet on high heat and add oil. You can cut back on the oil and bake for 40 min at 350F instead.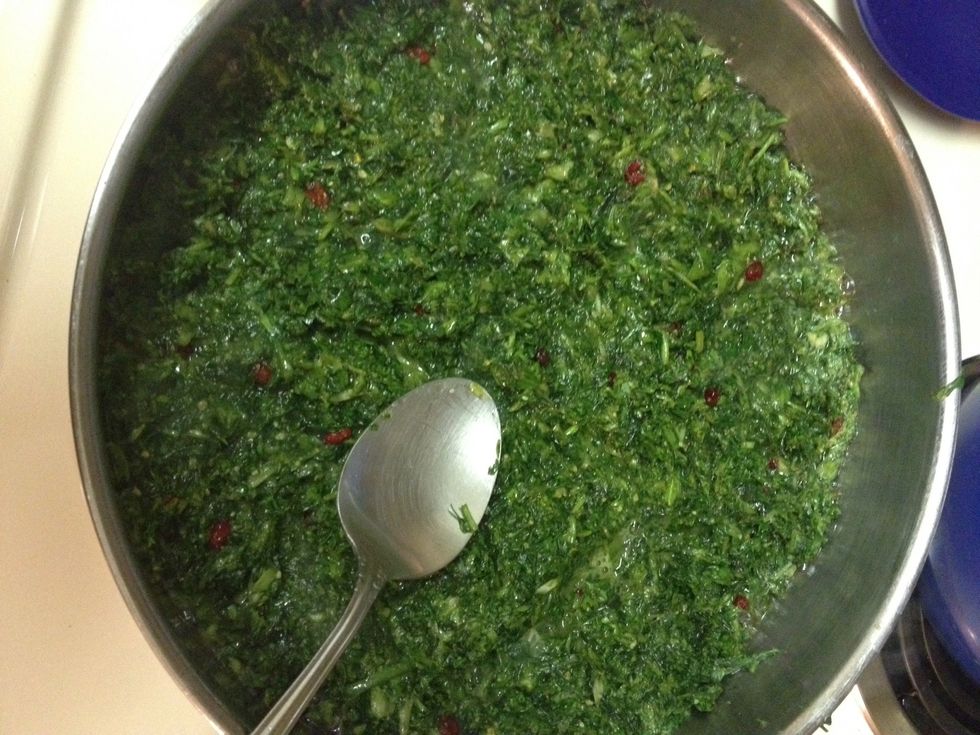 I like the taste of fried kookoo better and wanted to test out the avo oil. Add sabzi mix into a uniform layer about an inch thick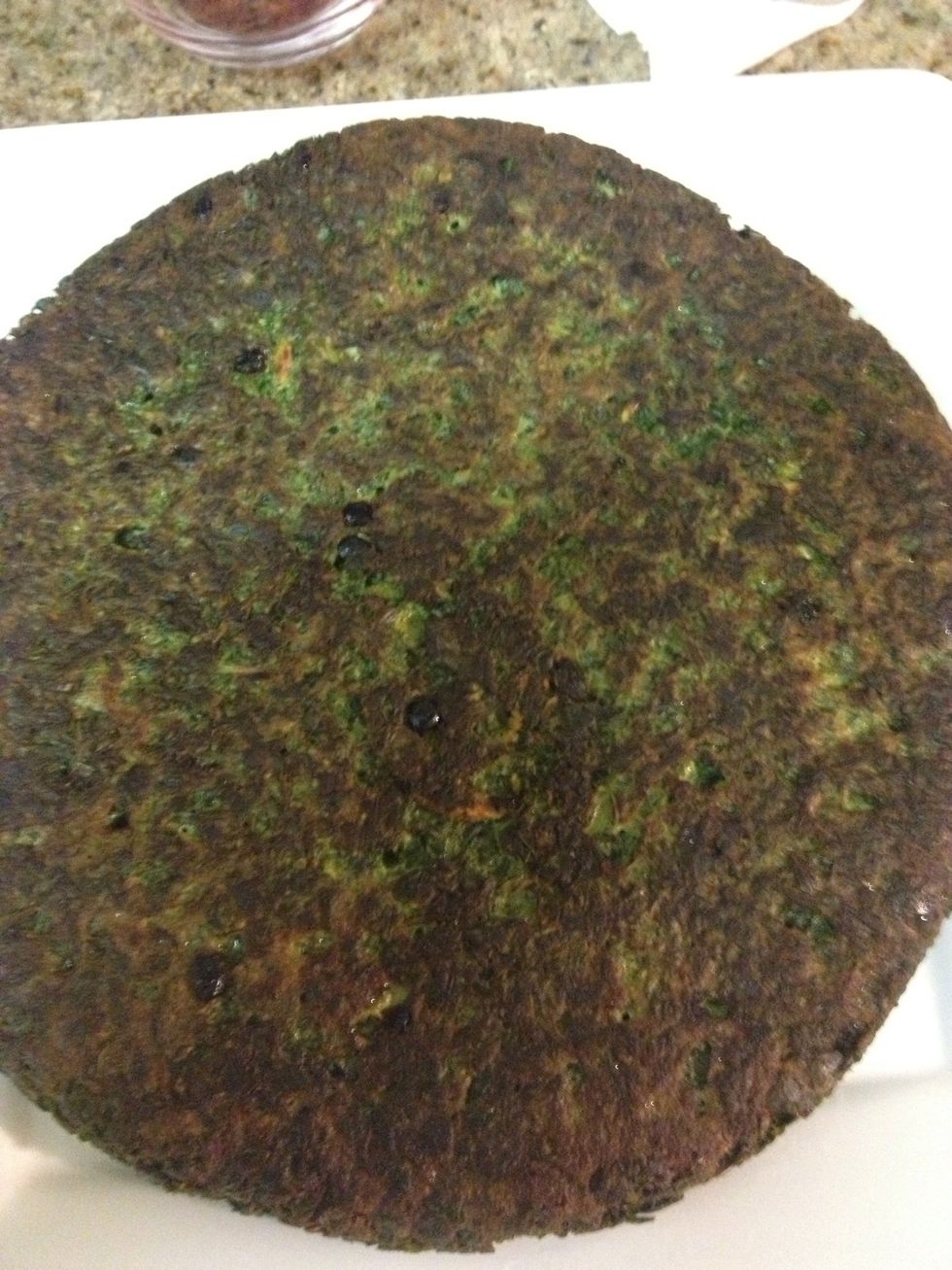 After 2-3 min on high heat turn to low and cover for 15 min, then hold the lid securely to the pan and flip the pan over, if fully cooked the kookoo will separate clean, cook the other side for 10 min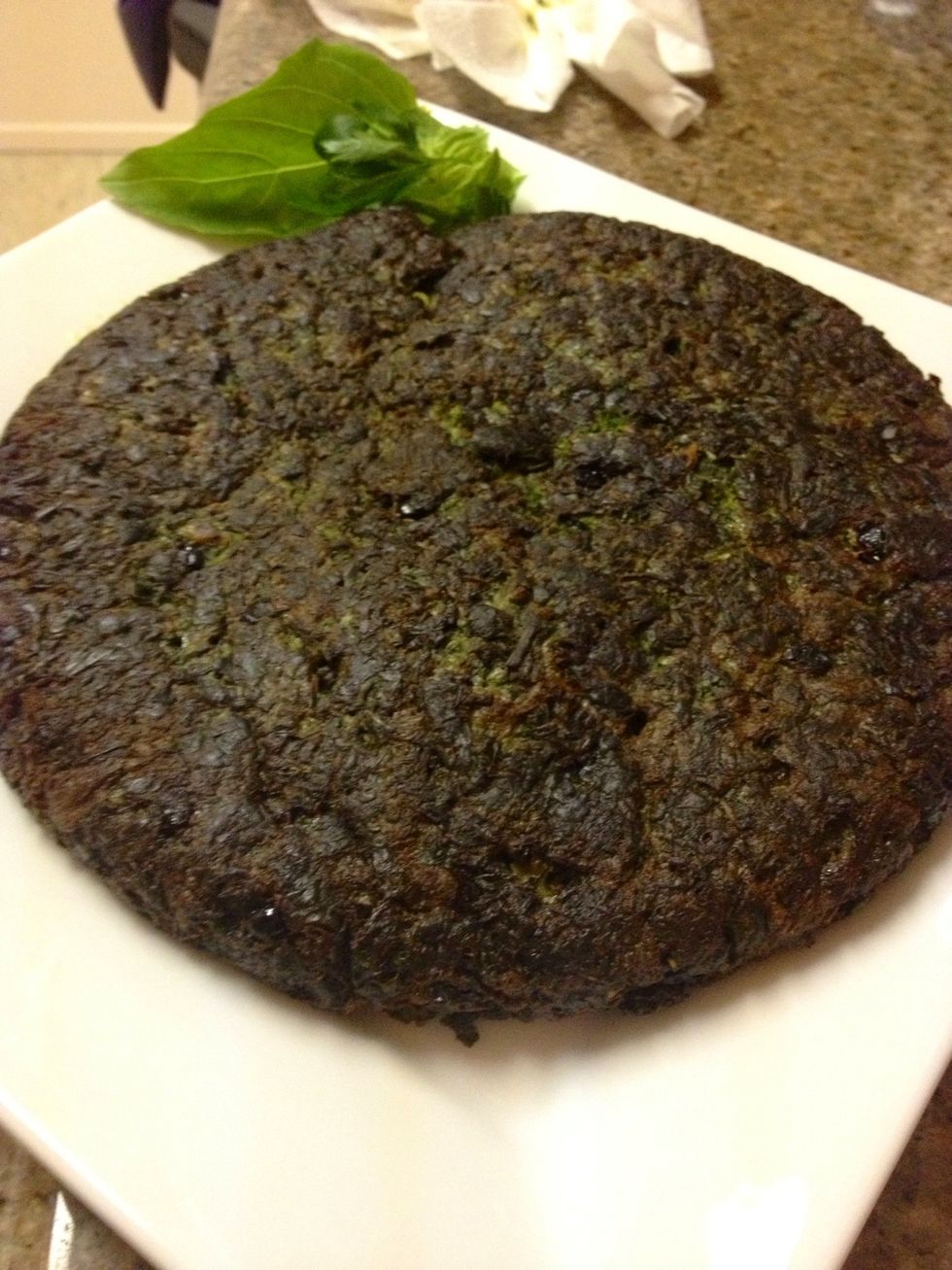 This came out a little dark but still tasted great
Befarma'id!
2.0c Parsley
2.0c Cilantro
1/4c Dill
3.0bnch Green onion
1/2c Basil
1/4c Mint
3/4tsp Salt
1/2tsp Pepper
1/2tsp Tumeric
2.0Tbsp Flour
3.0 Cloves garlic
5.0 Eggs
1/4c High heat oil
1/4c Barberries
1/4c Ground walnut