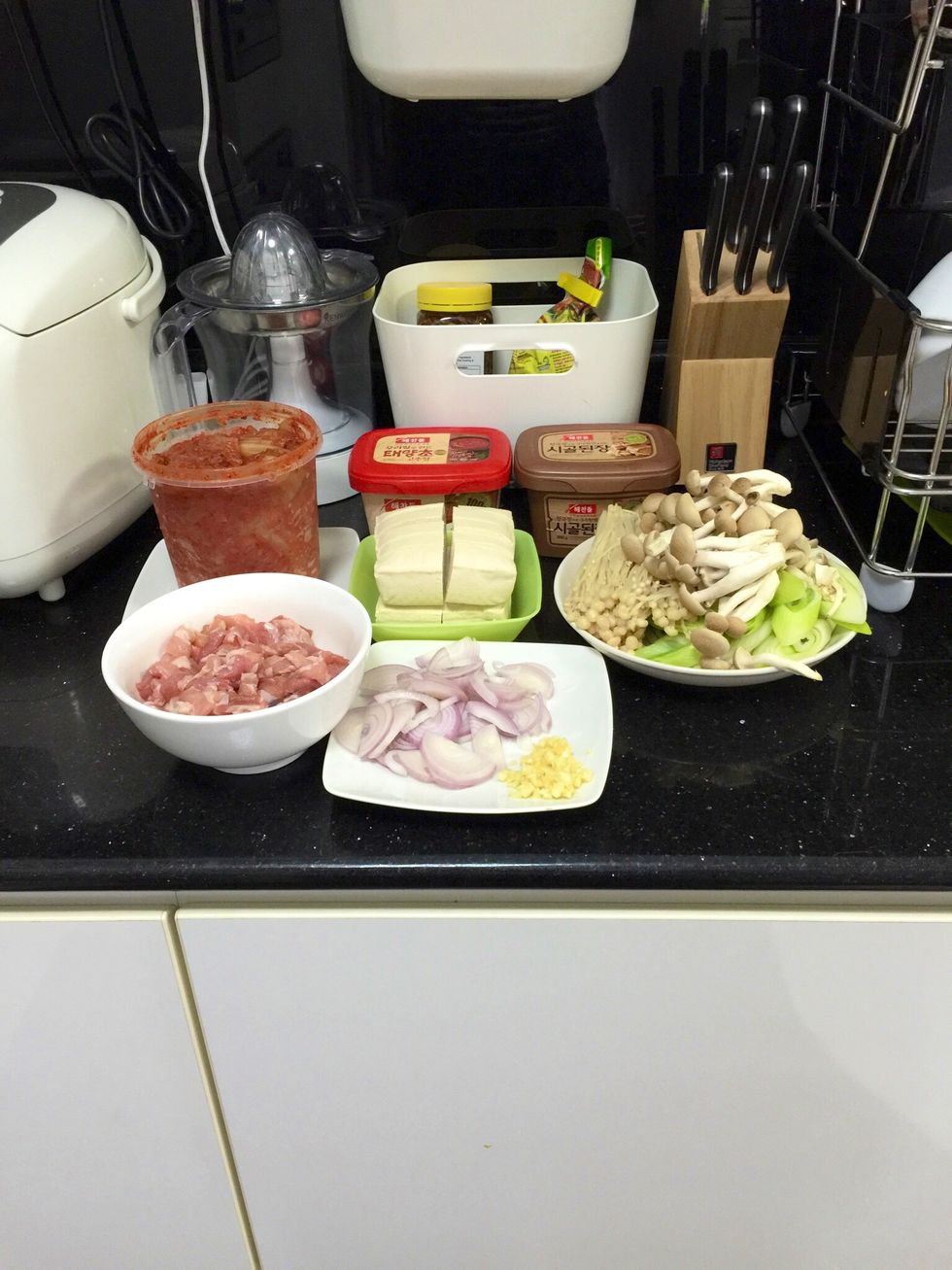 Prepare all the ingredients and set aside.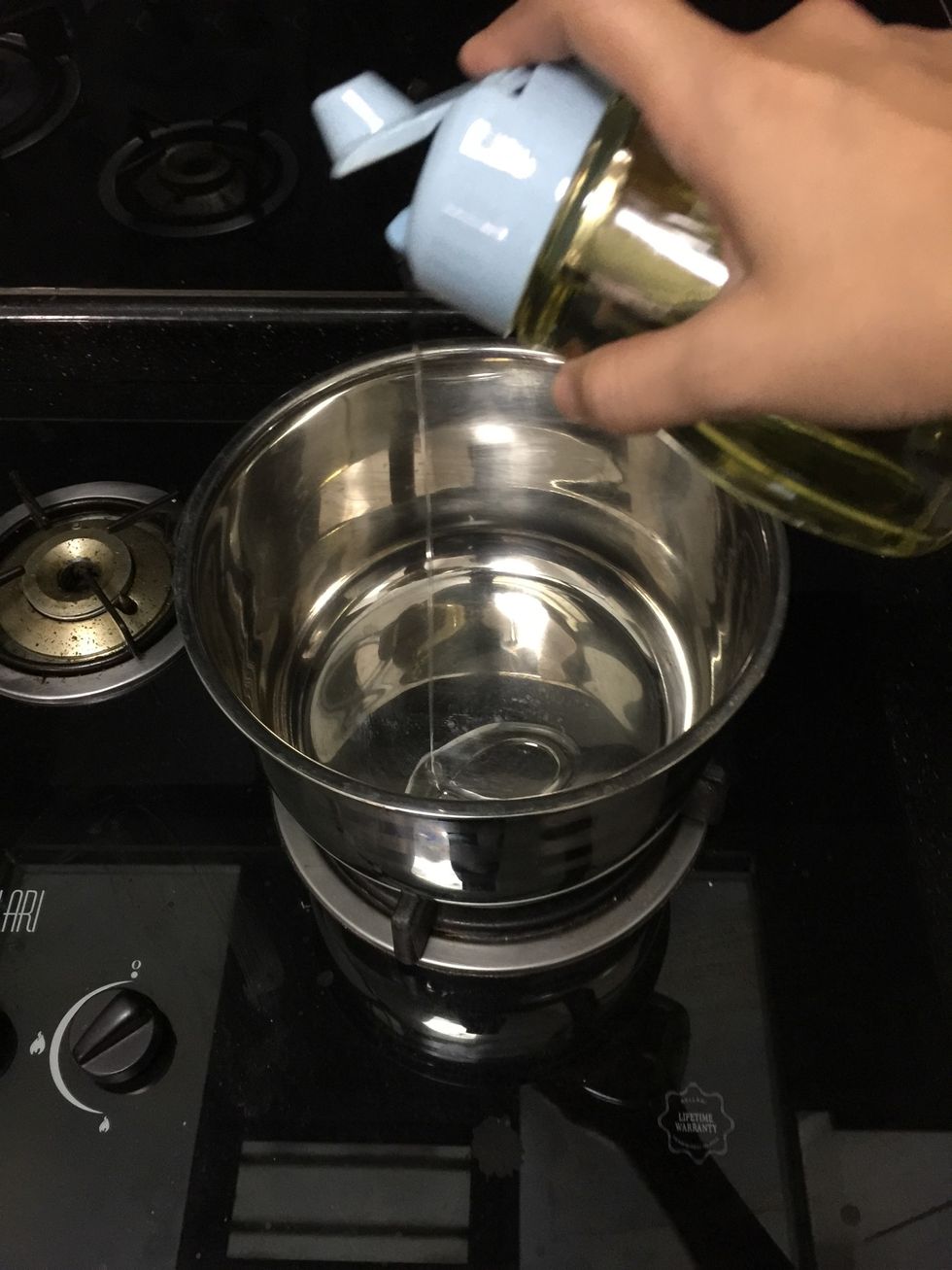 Drizzle little bit of oil in your soup pot.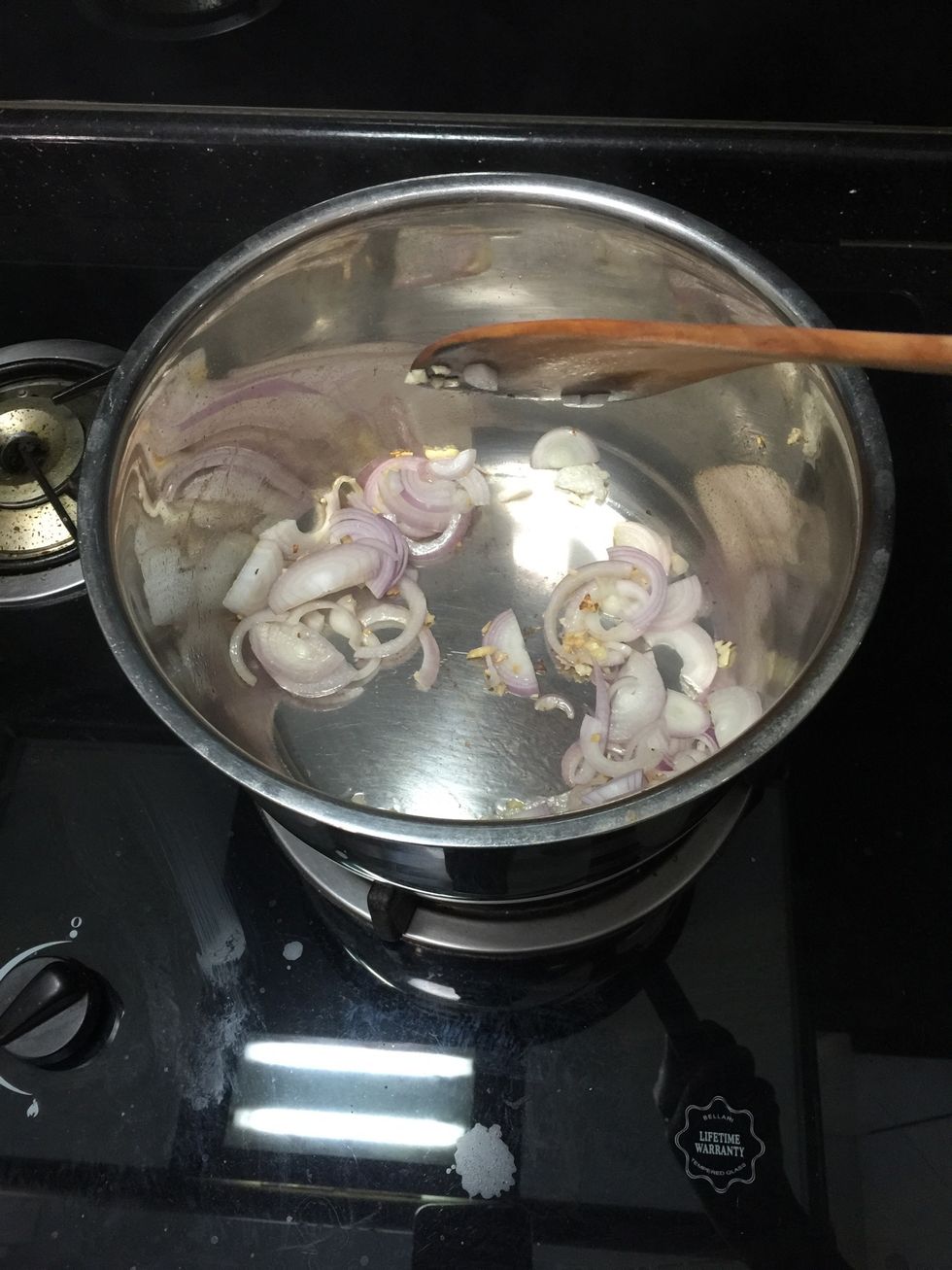 Add chopped garlic and sliced onions. Stir fry until fragrance.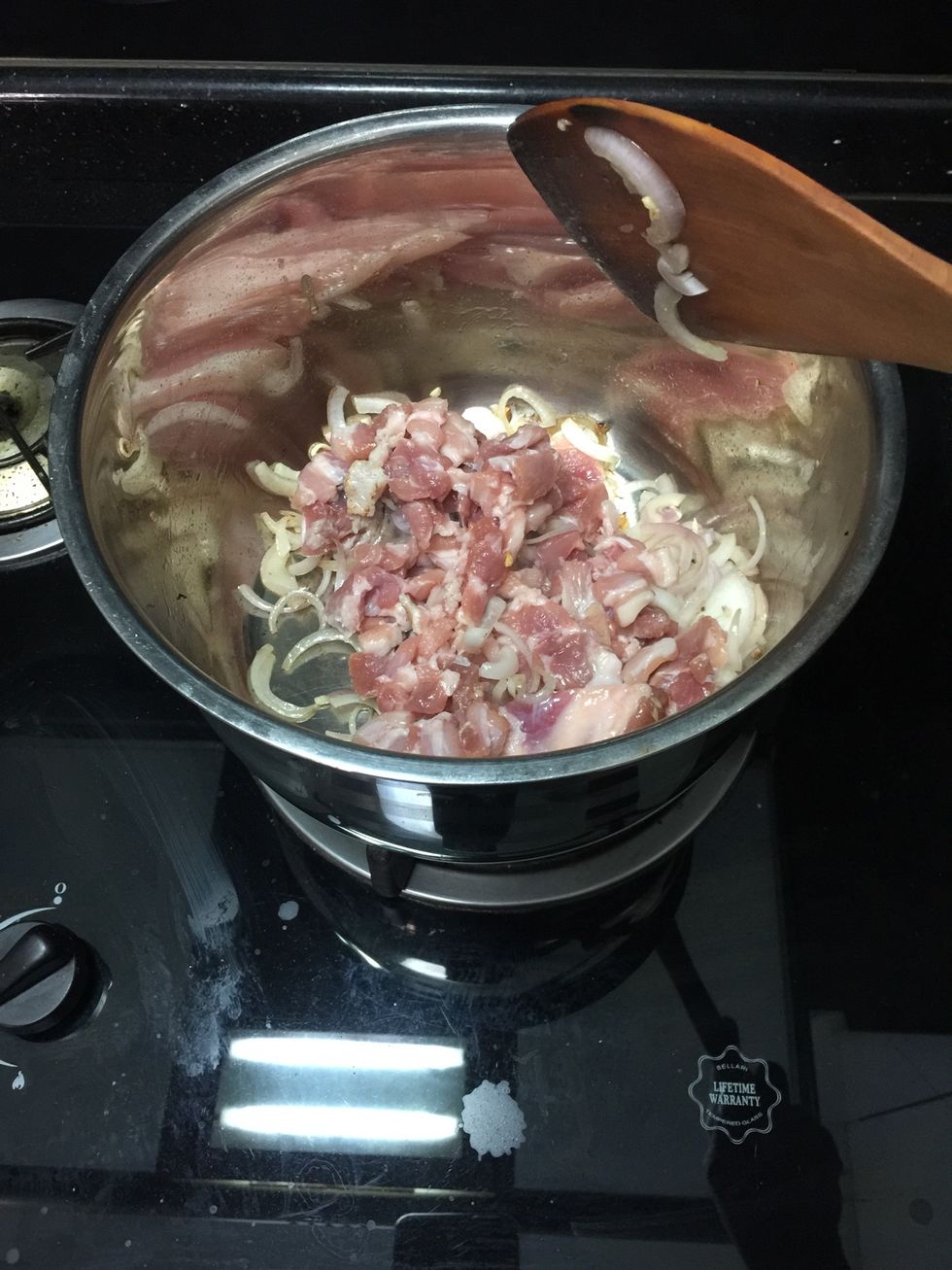 Add the thinly sliced pork belly. Stir fry for about 2-3 minutes until the meat turn brownish.
Add your aged kimchi.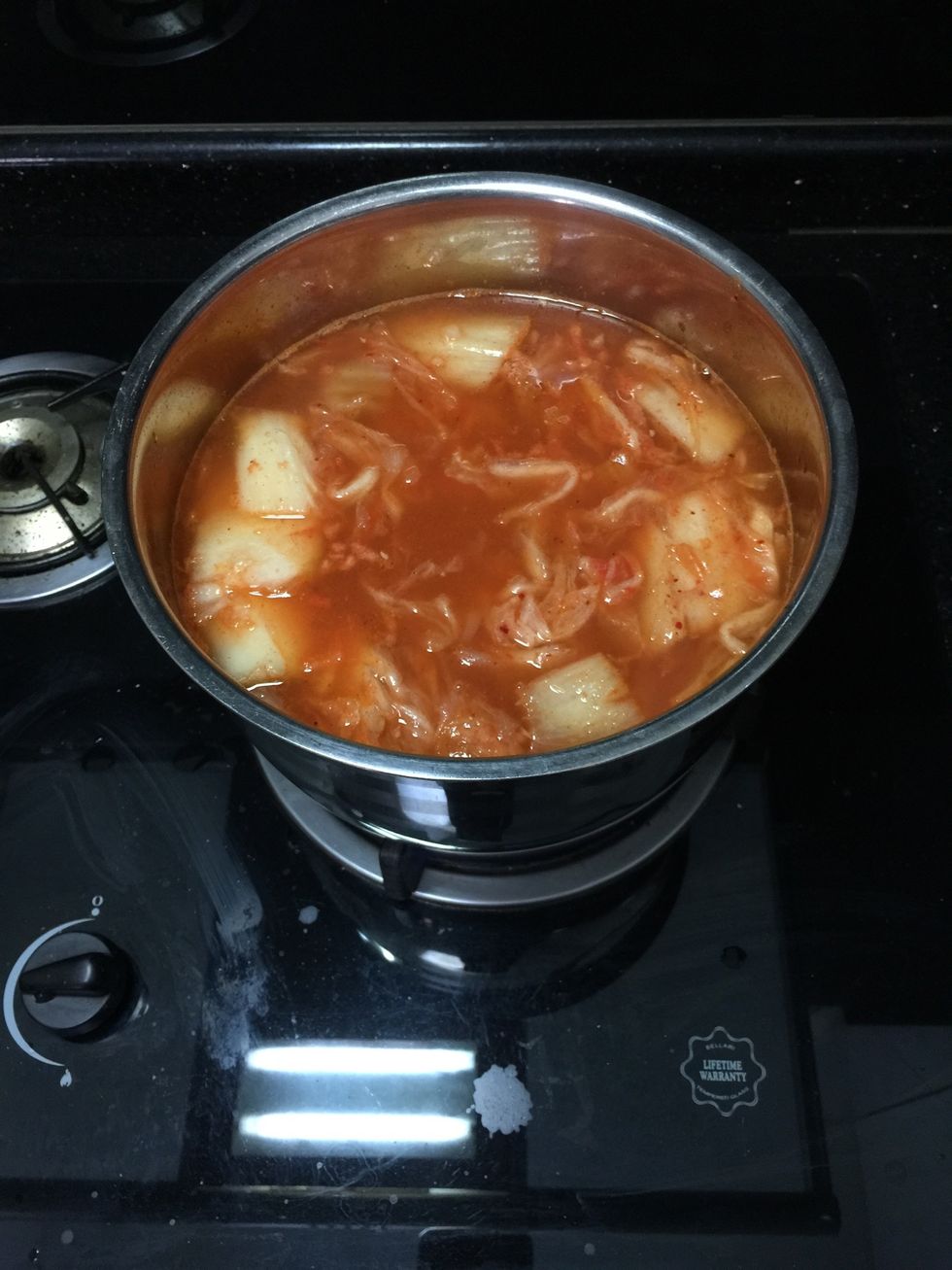 Add 3 cups of water and bring to boil in medium heat for about 10 minutes until kimchi soften.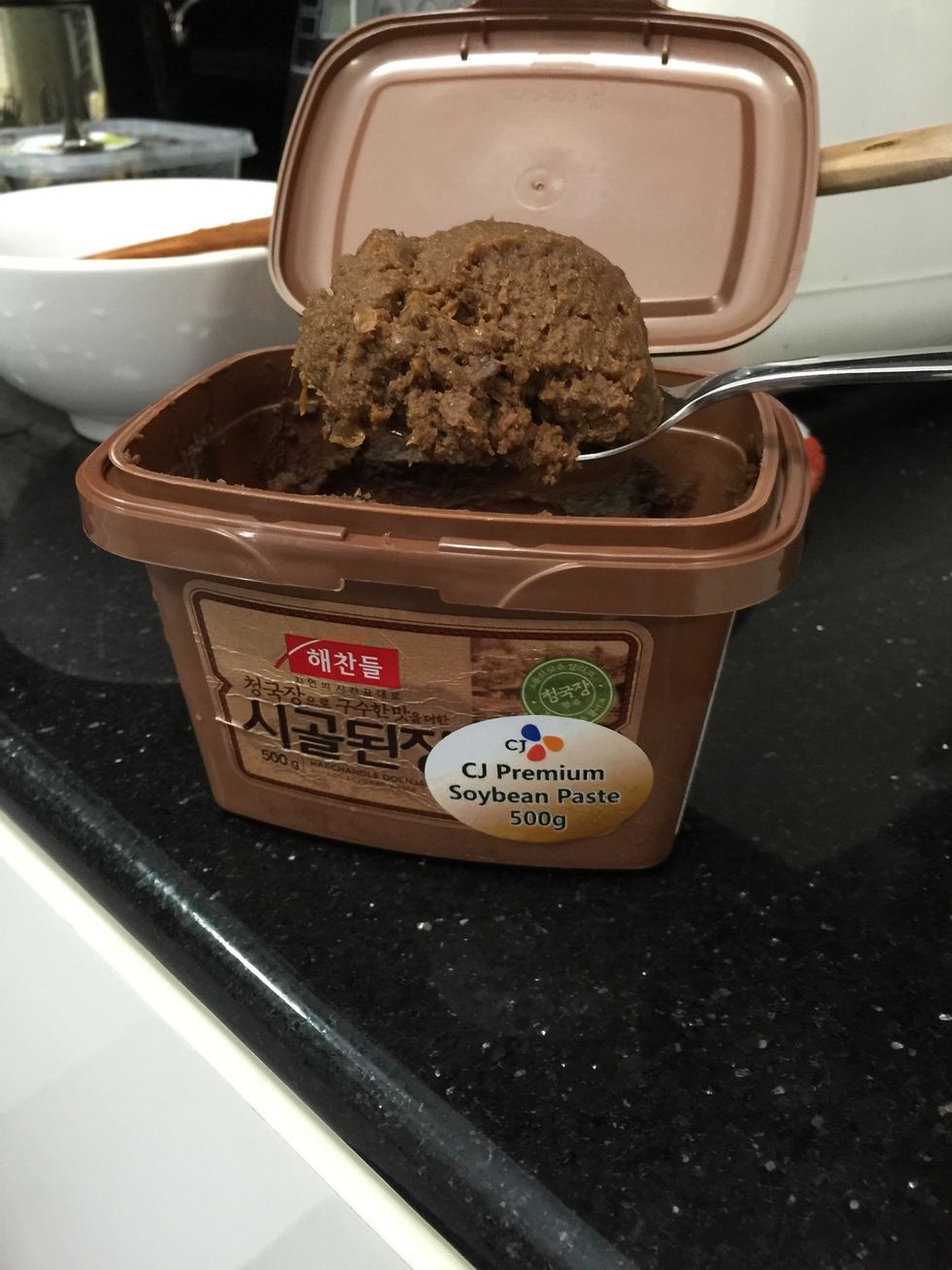 Add a tablespoon of Korean soybean paste (doenjang). Taste and adjust the saltiness per your preferences.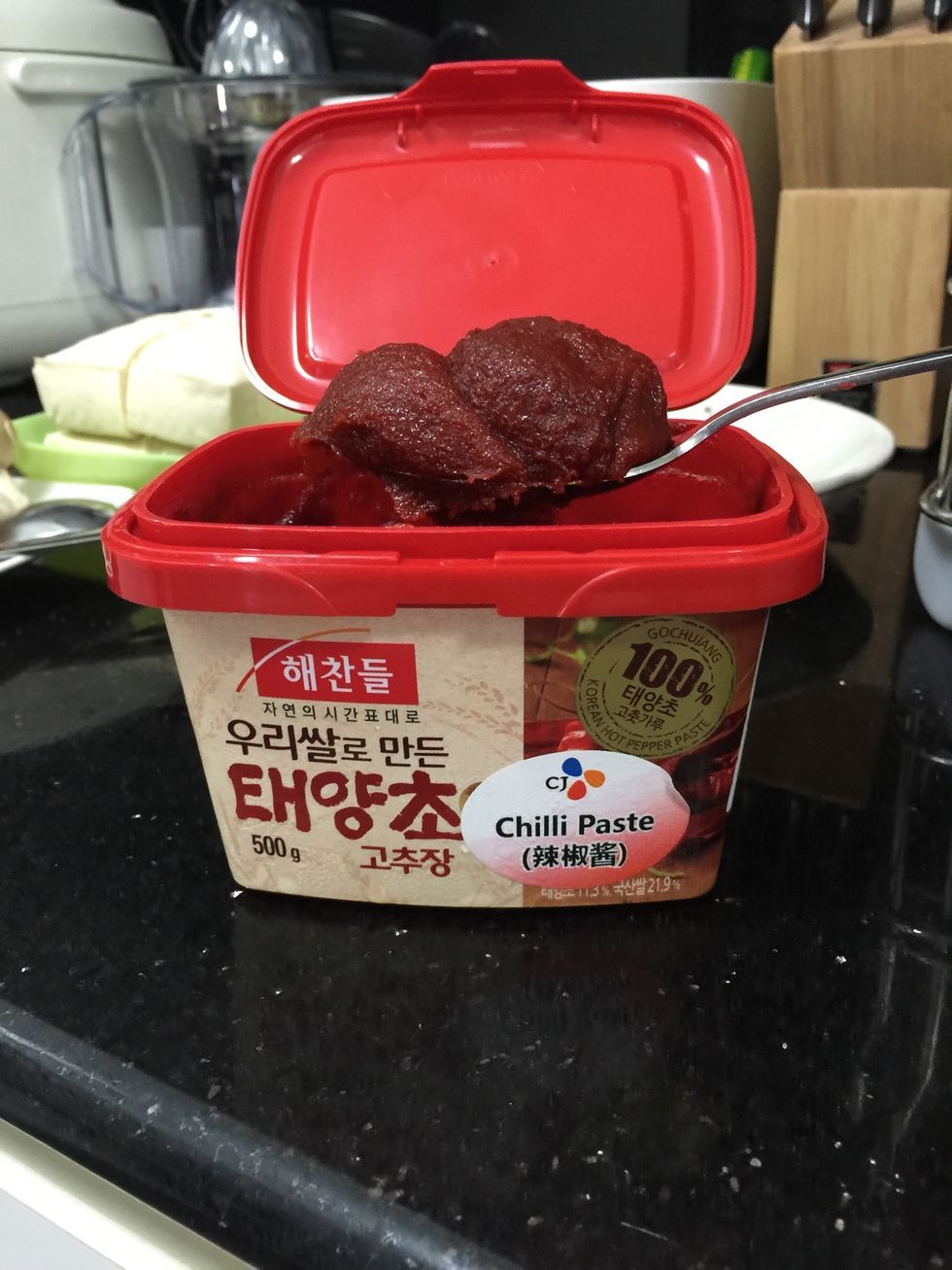 Add a tablespoon of Korean Chili paste (gochujang). Taste and adjust according to your spiciness preferences.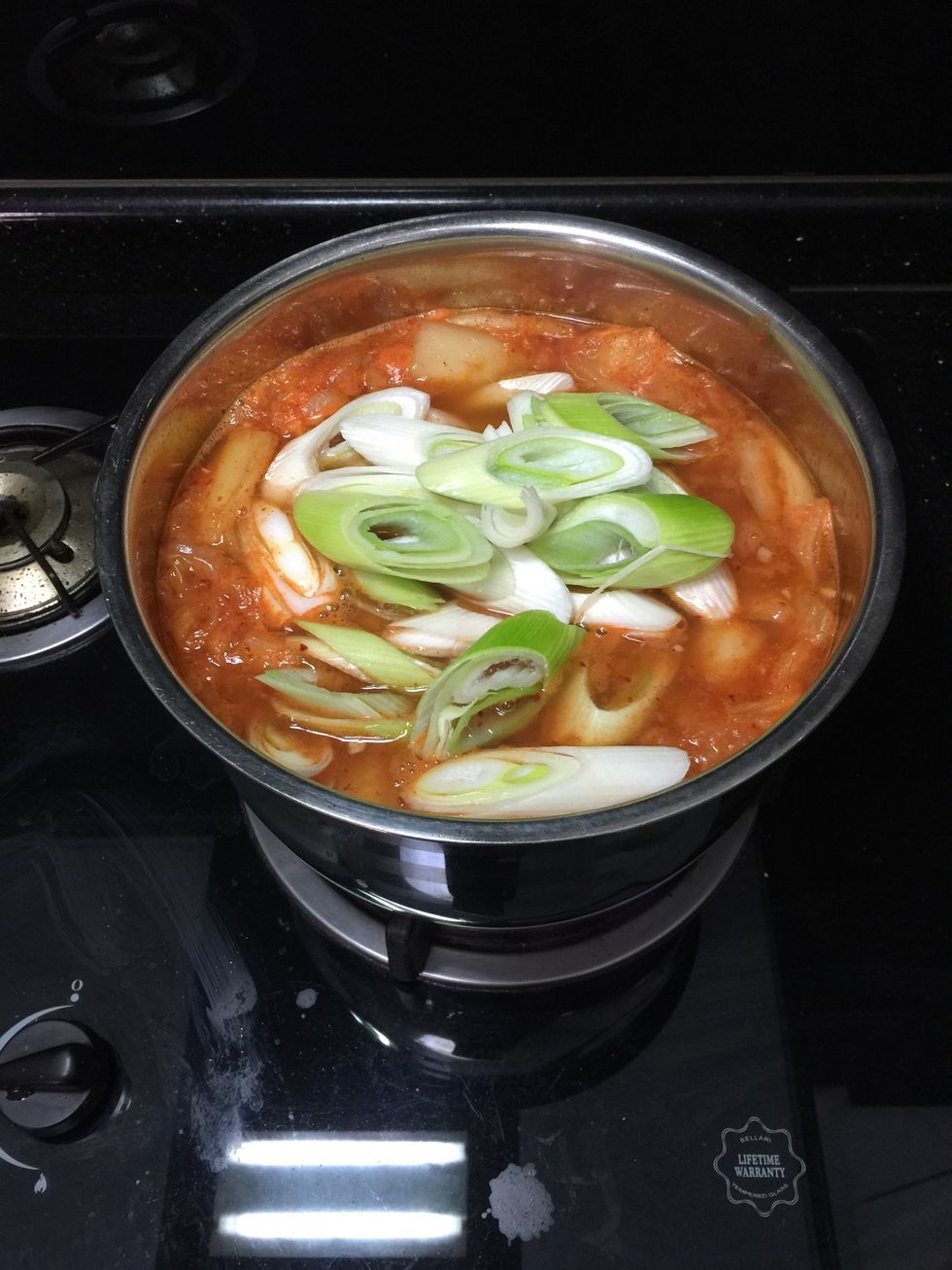 Once you okay with the soup taste, add leeks and let it simmer for another 5 minutes or until it soften. Depends how soft you like.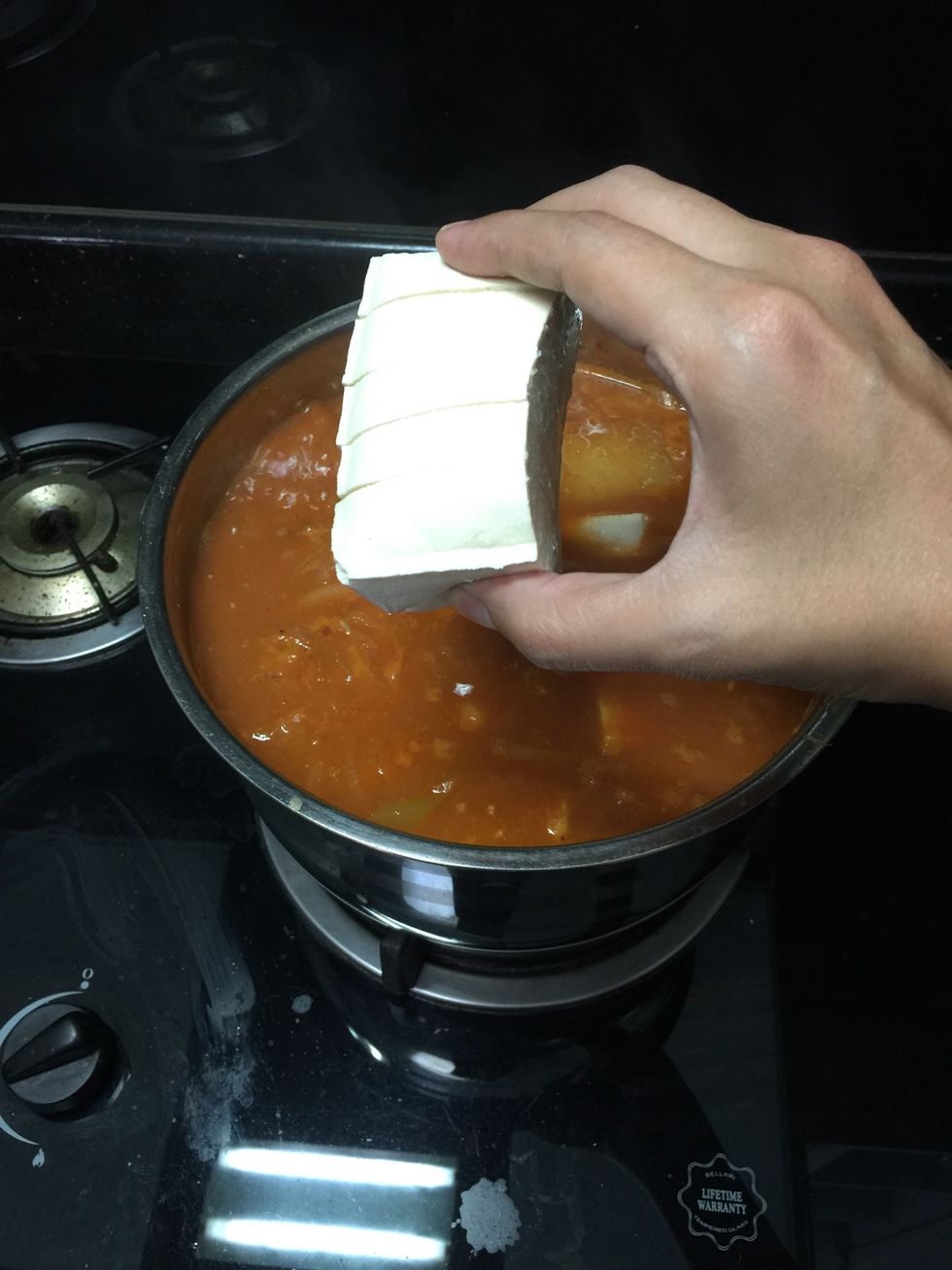 Add tofu.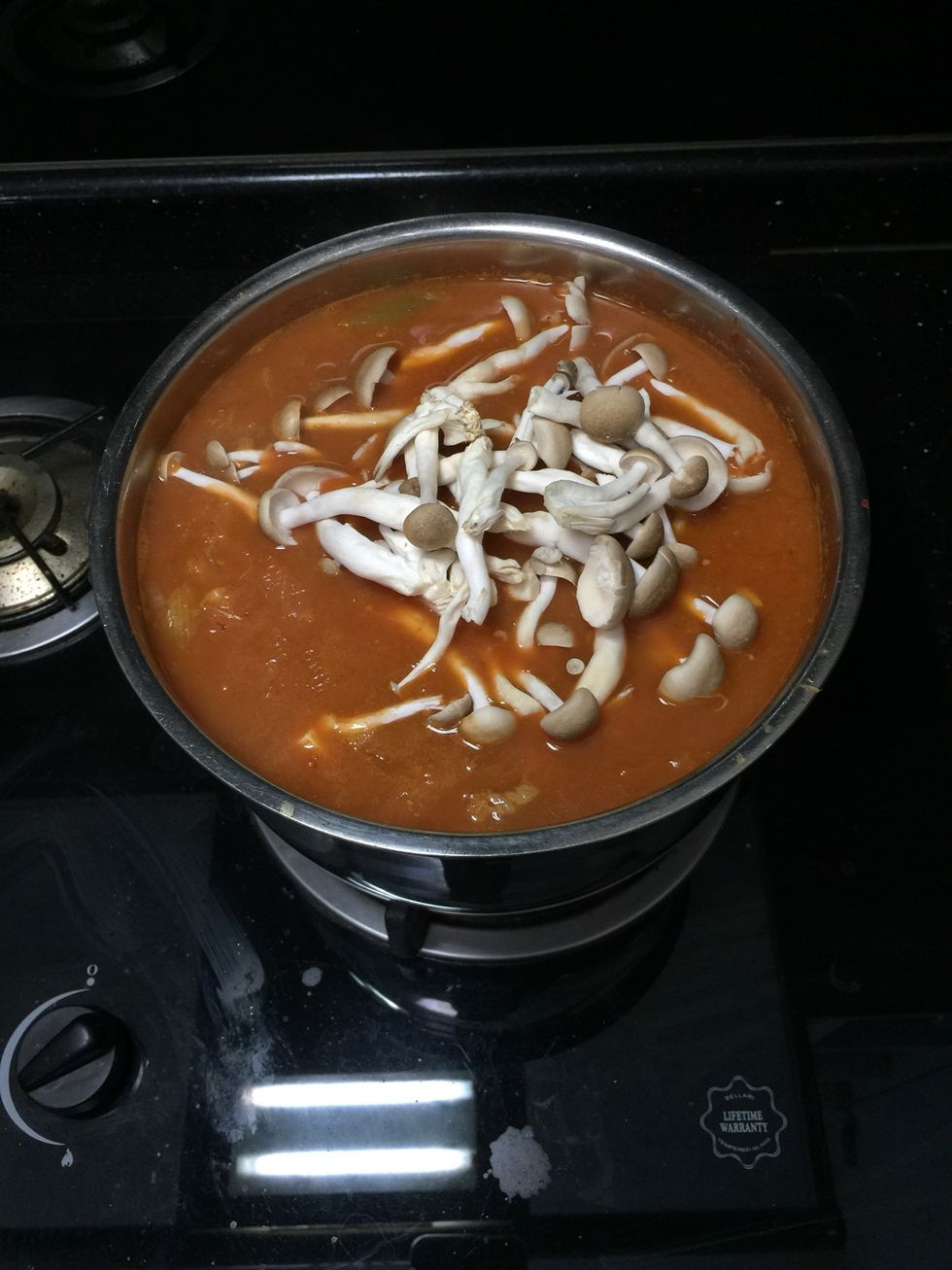 Add Shimeiji mushroom.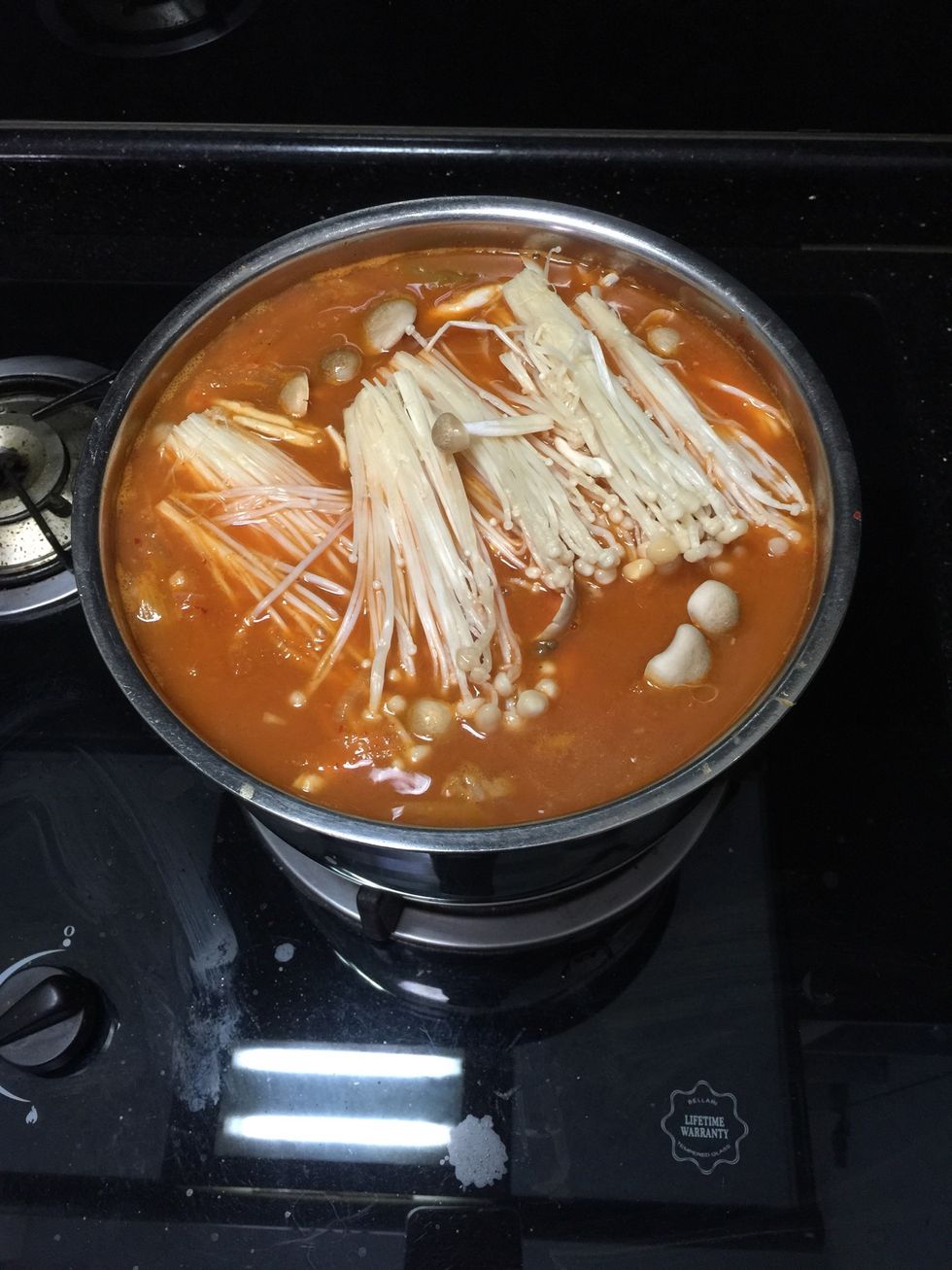 Add enoki mushroom.
You can use any instant ramen.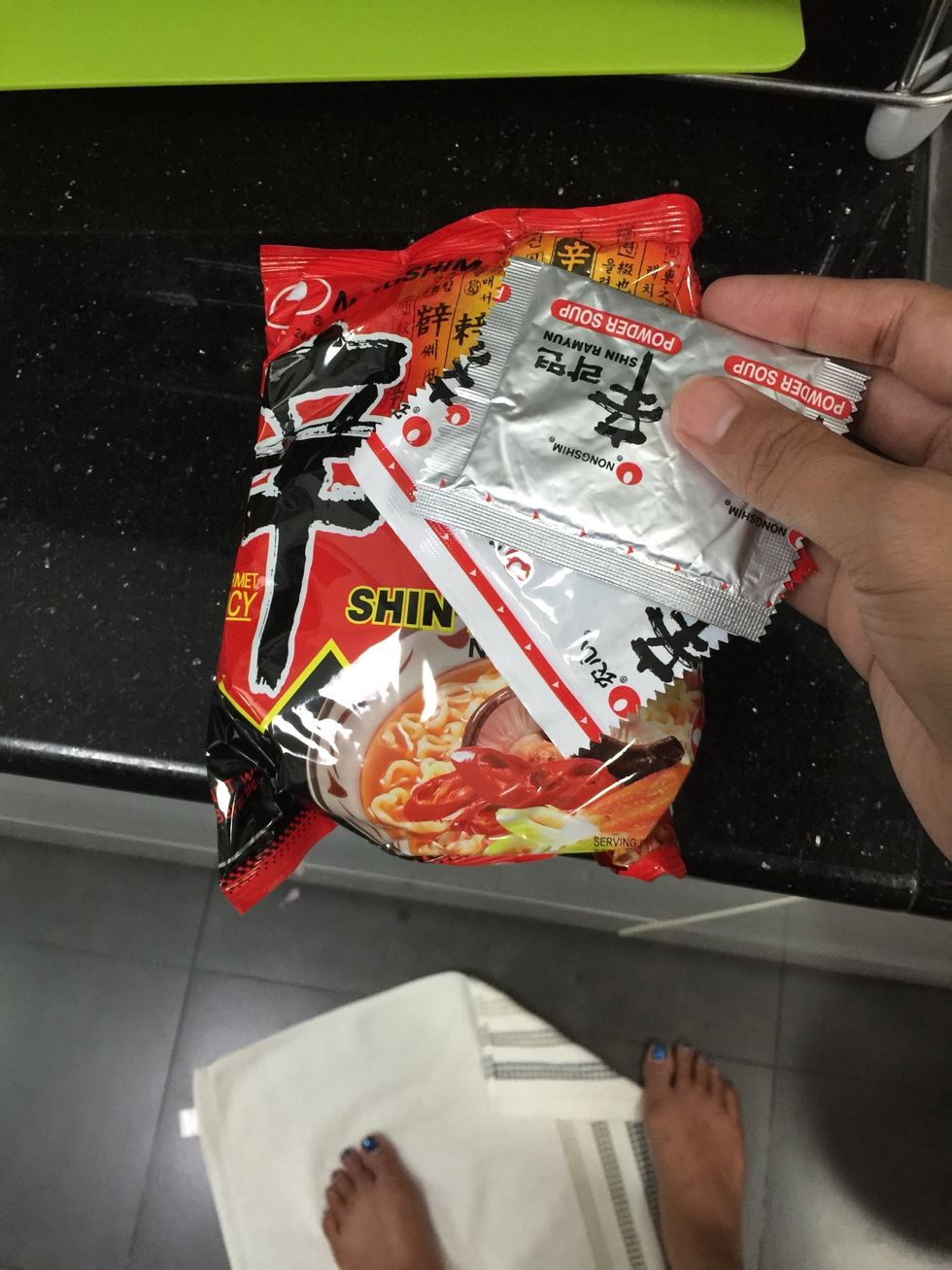 Discard the seasonings.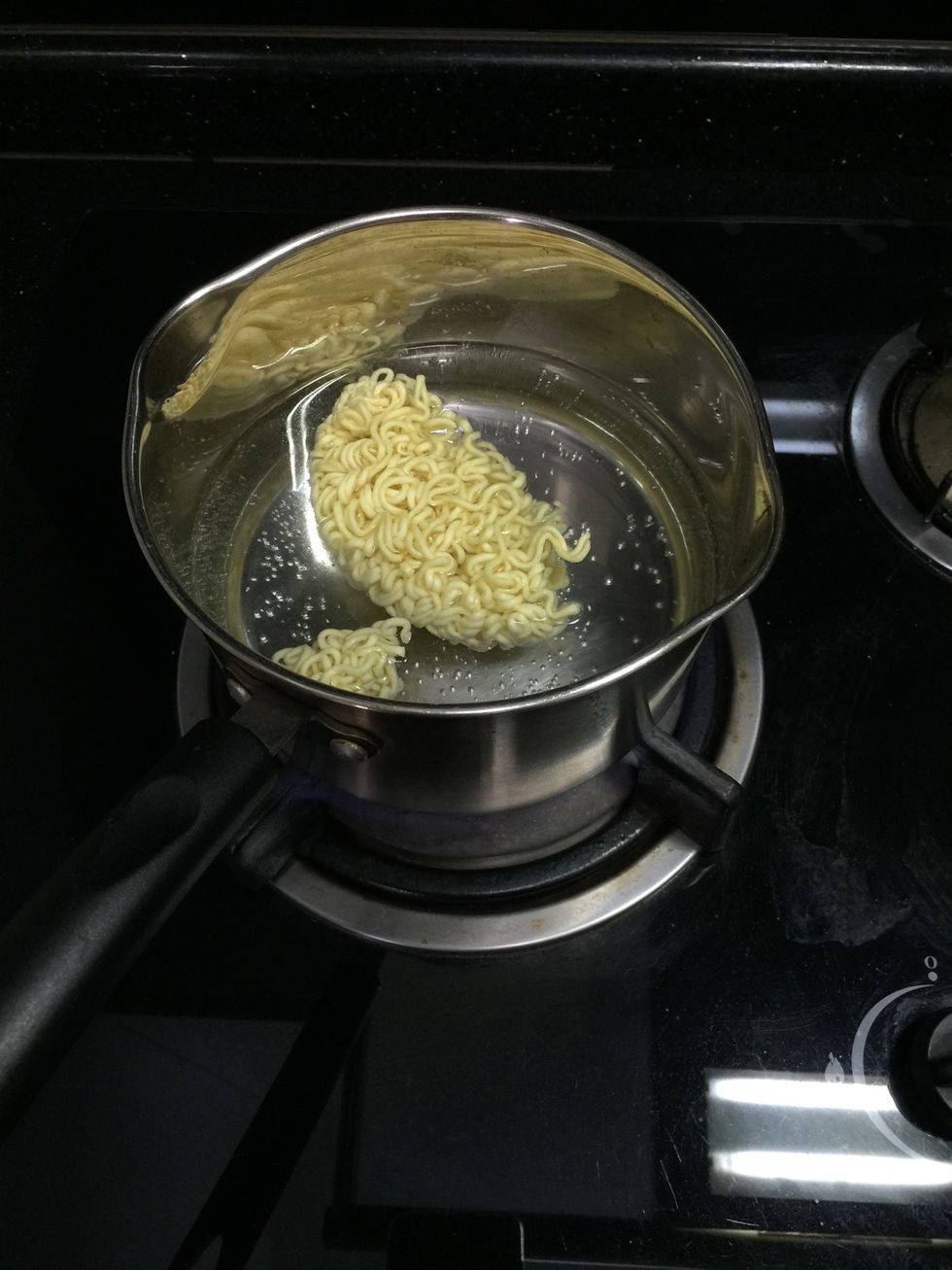 In a separate pot, cook the instant noodle.
Cook until your preferred noodle tendency.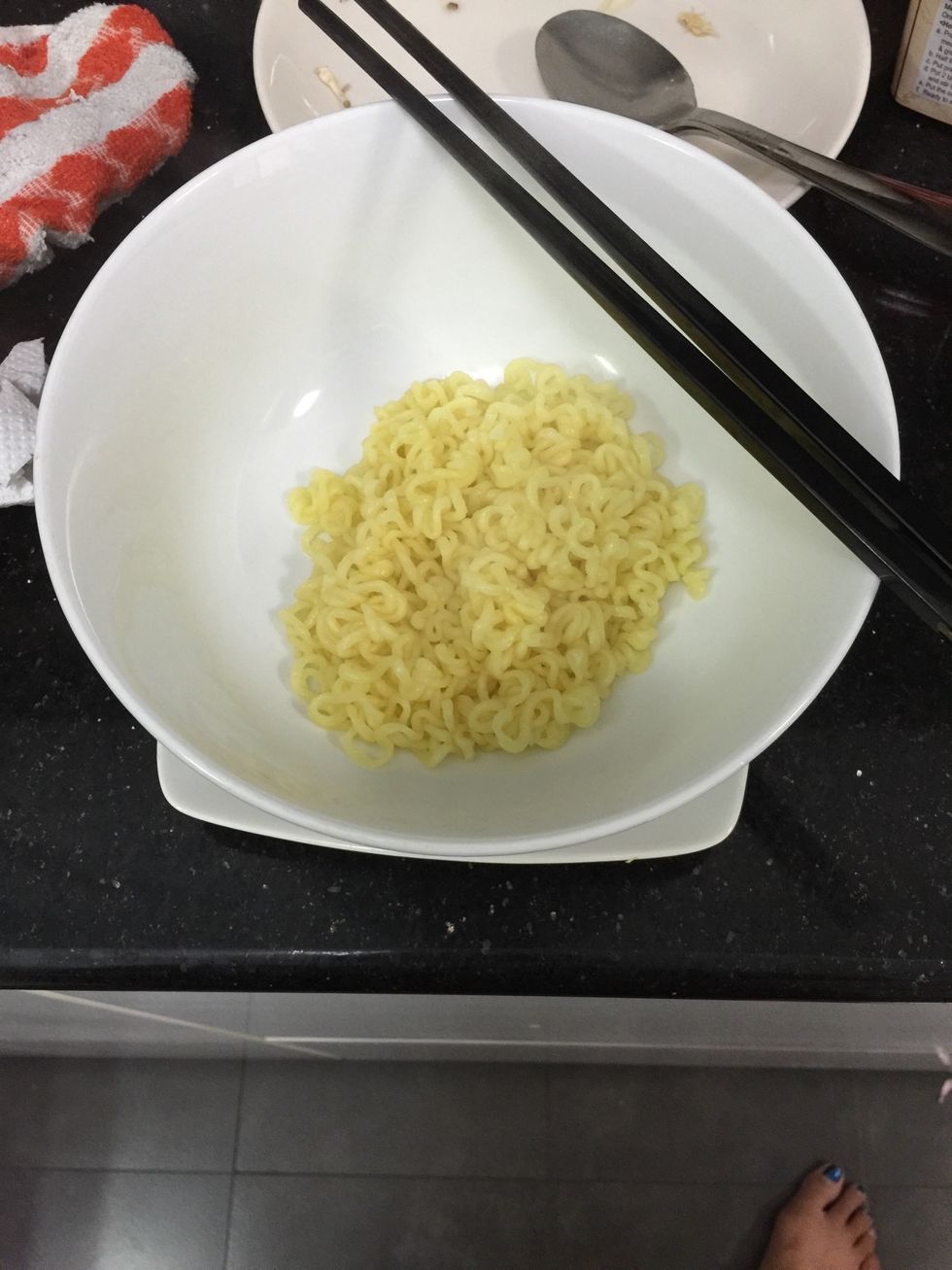 Discard the water and put the noodle into your soup bowl.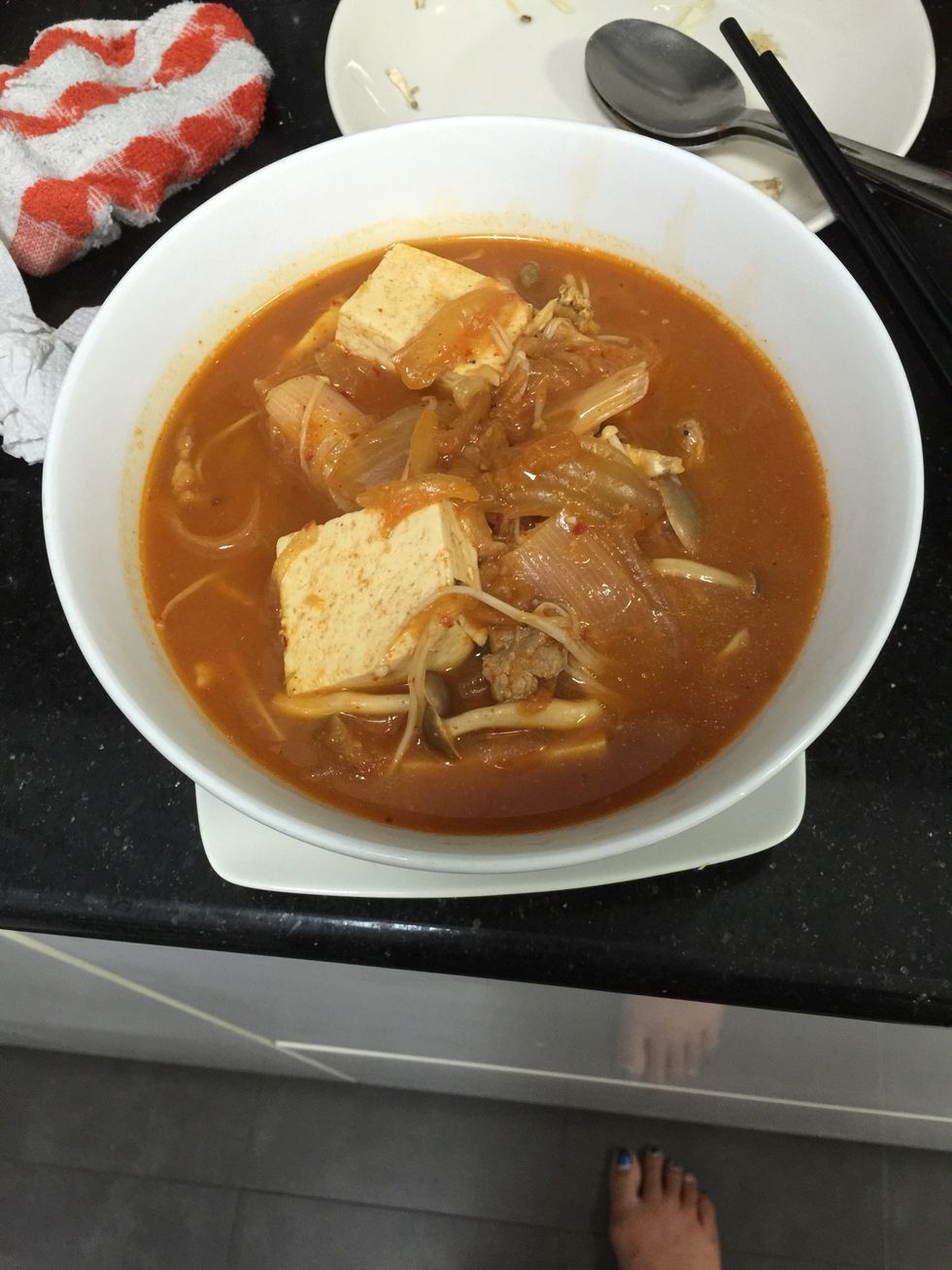 Add your yummy kimchi soup into the bowl with the cooked noodles.
Ready to serve. Enjoy! 😍
300.0g Pork belly
1.0c Kimchi
2.0 Leeks
2.0 Tofu
1.0bnch Enoki mushroom (optional)
1.0bnch Shimeiji mushroom (optional)
1.0Tbsp Korean soybean paste (Doenjang)
1.0Tbsp Korean chili paste (Gochujang)
1/2 Instant ramen (per person)