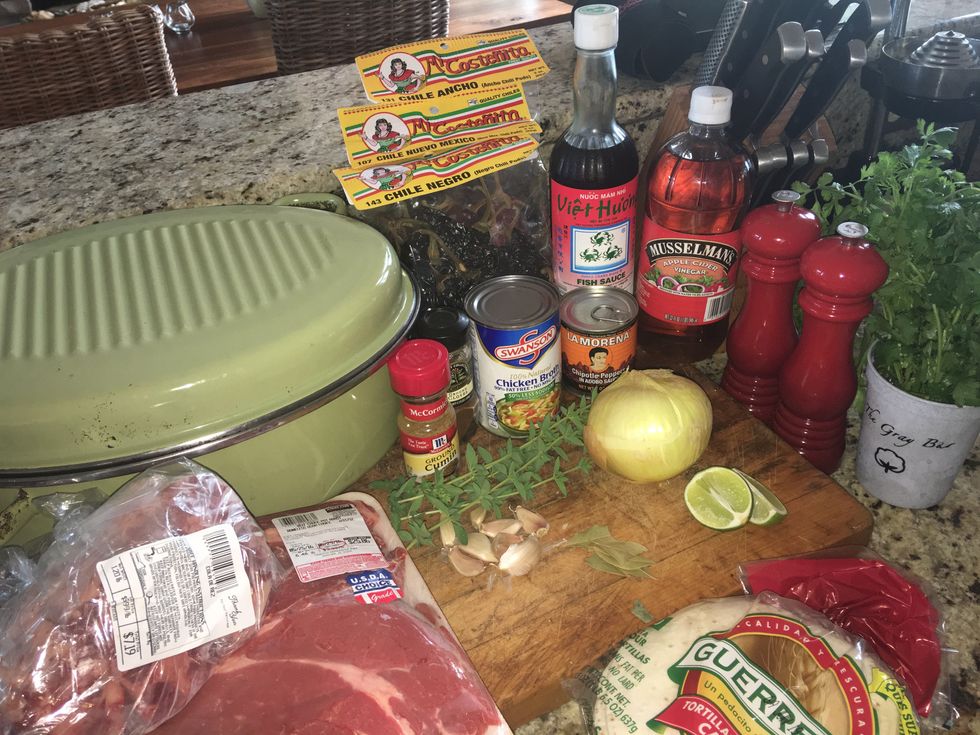 Gather your ingredients and get ready for some good eating. The peppers can be found at a local mercado.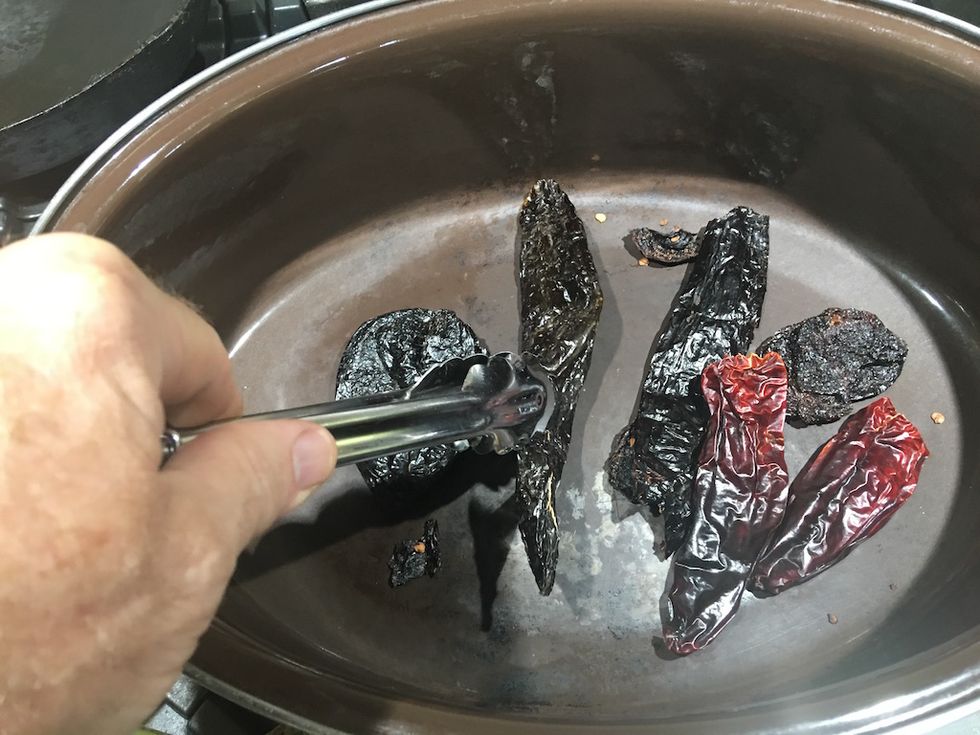 Place chilis in bottom of a large Dutch oven and heat over high heat. Cook, turning chilis with tongs occasionally until fragrant and toasted, about 3 minutes.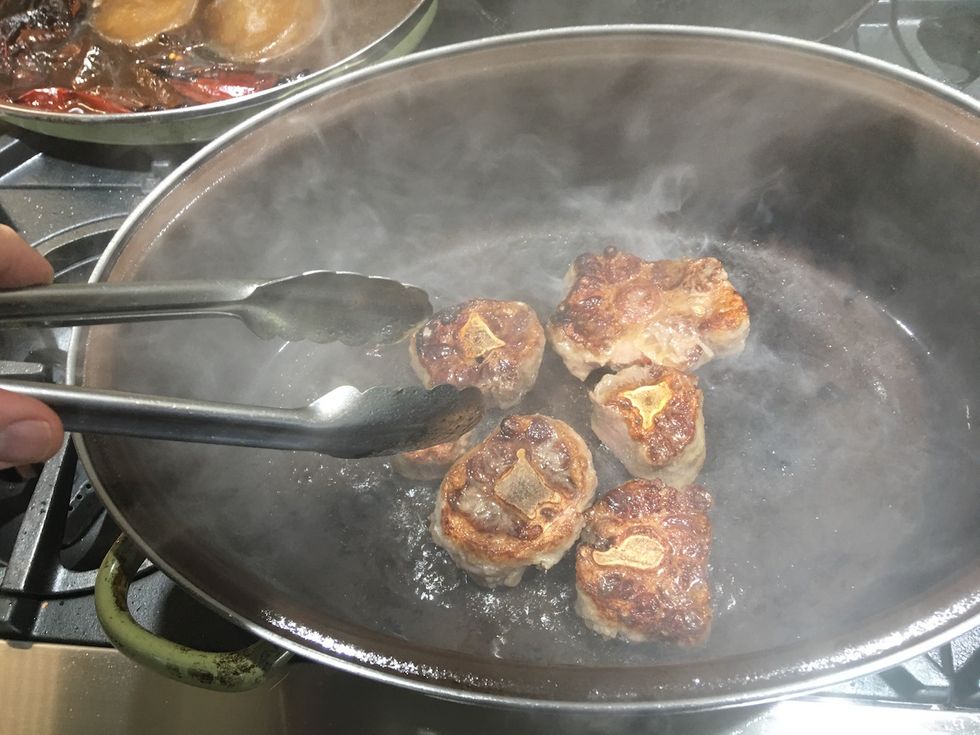 Heat 1 tablespoon oil in empty Dutch oven over high heat until shimmering. Cook oxtails until well-browned on all sides, about 8 minutes total. Remove oxtails and set aside. Reduce heat to medium.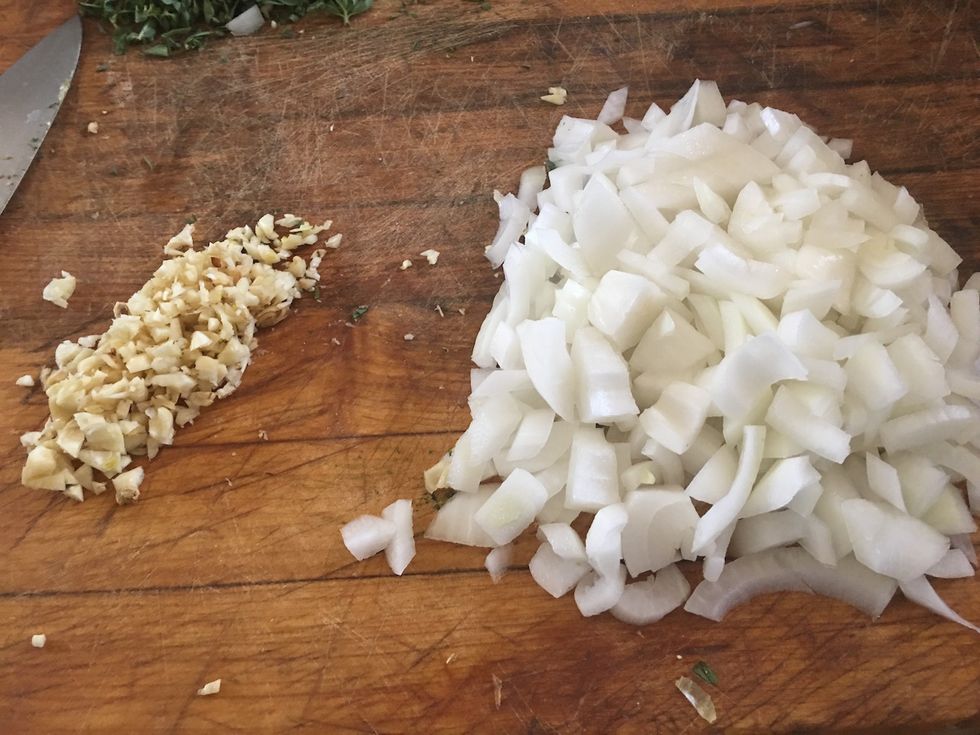 Add remaining two tablespoons oil and heat along with onions and garlic and cook, stirring frequently, until deep brown and just starting to burn, about 10 minutes.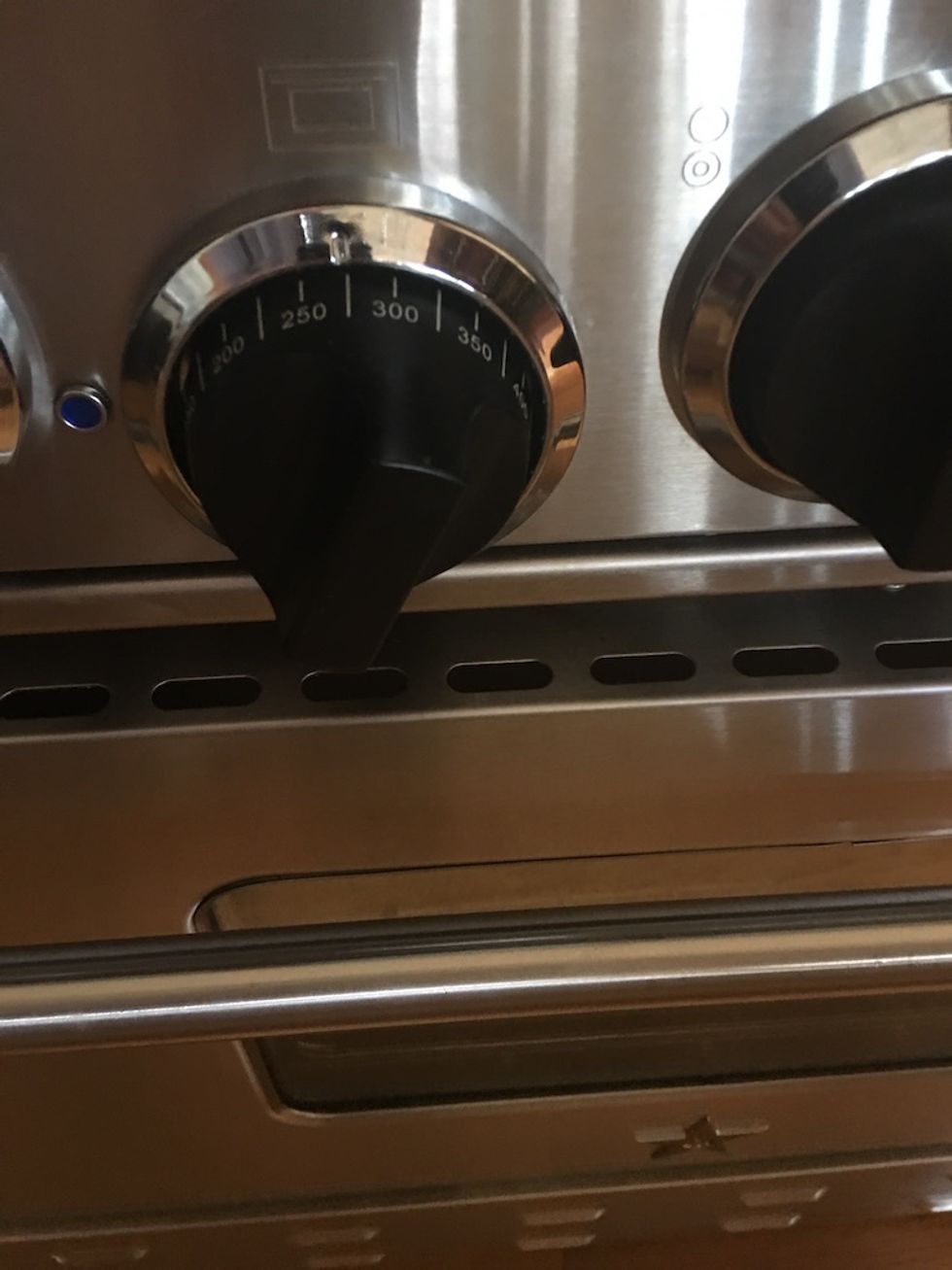 Preheat oven to 275 degrees F
Add cumin, cloves, and oregano stirring until fragrant, 30 seconds. Add chipotle chilis, vinegar, and remaining chicken broth. Scrape up browned bits from pan, simmer until reduced by about half.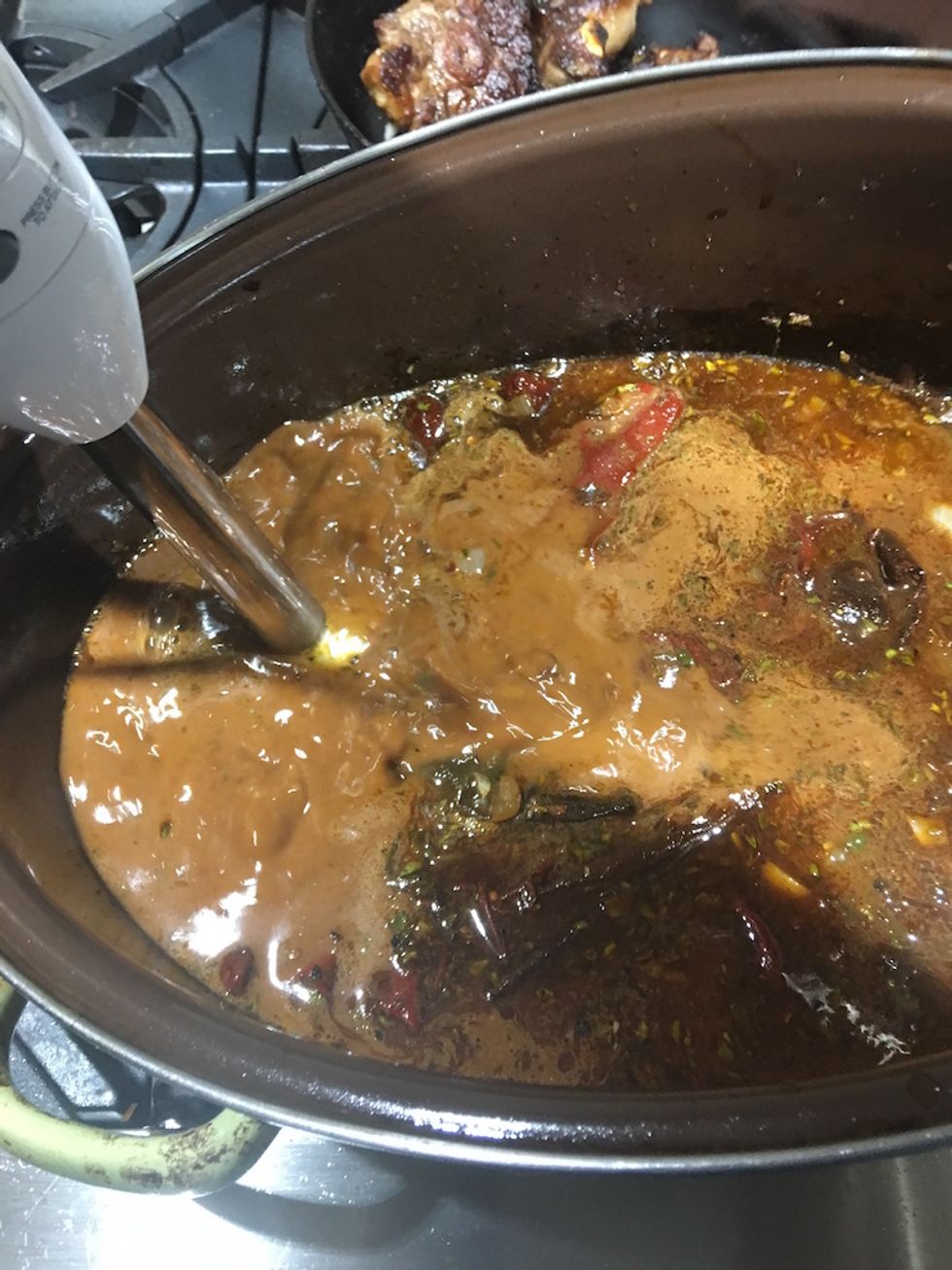 Add soaked chilis and their liquid to the dutch oven along with fish sauce. Use a hand blender (or blender) on low and slowly increase speed to high. Puree until smooth, about 1 minute. Set aside.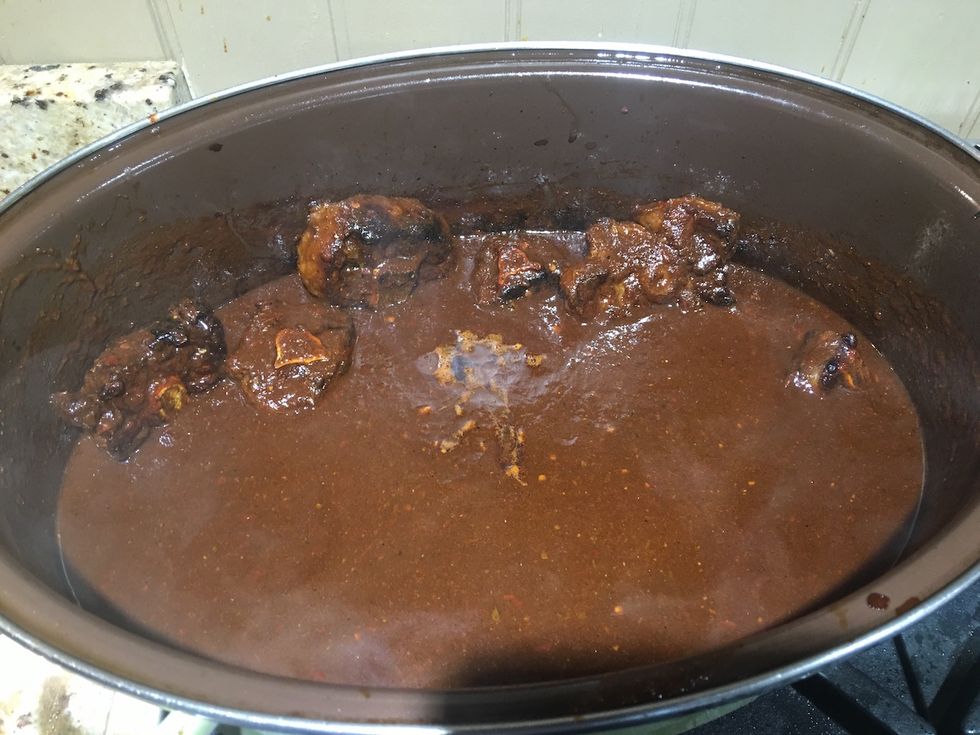 Add oxtails, bay leaves, and sauce.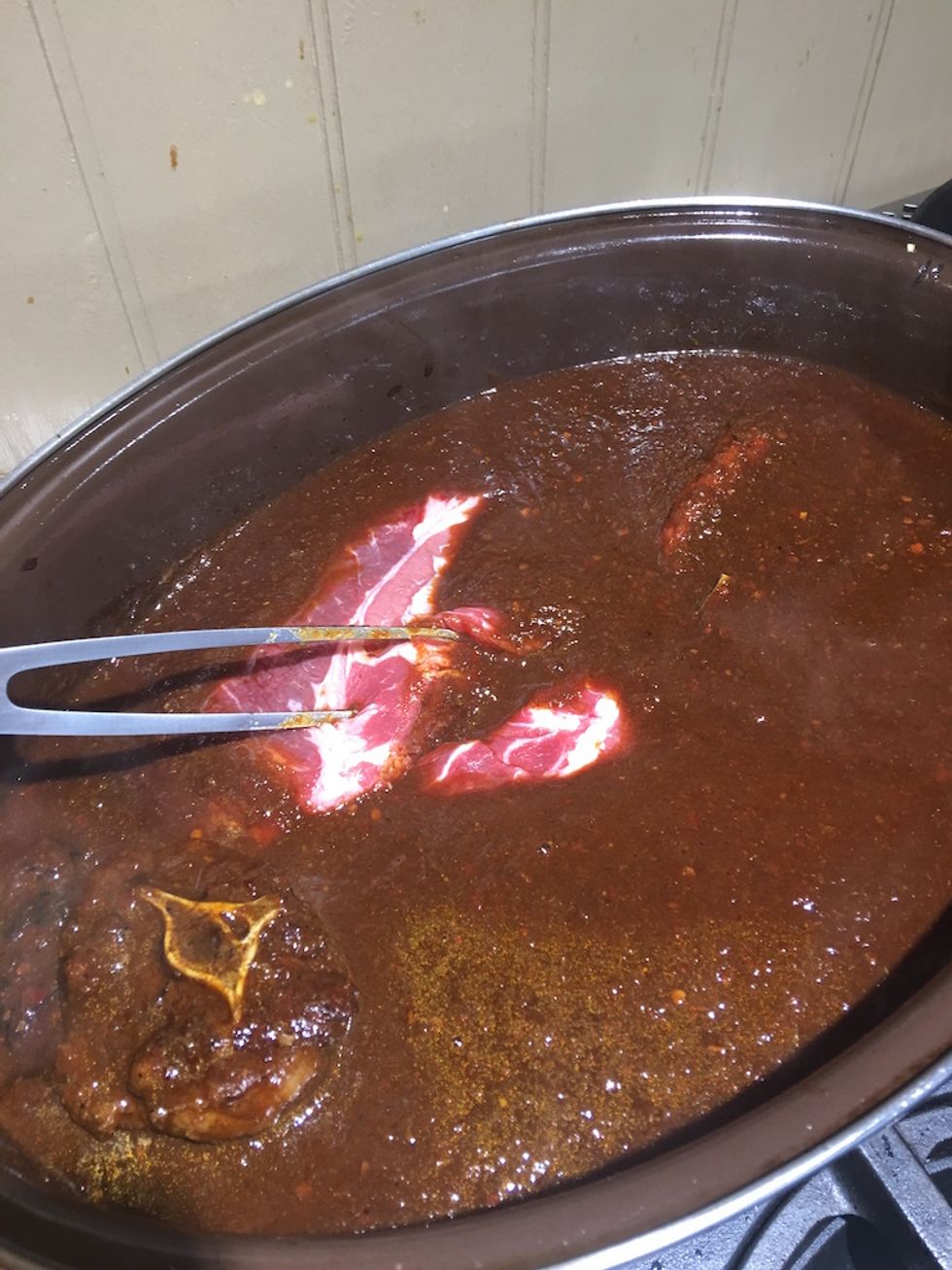 Add chuck roast and bring to a boil over high heat. Cover and place on center rack, turning beef occasionally, until completely tender about 4 hours.
2.0 dried chile negro stems and seeds removed1
2.0 dried chili ancho stems and seeds removed
2.0 dried chili new mexico stems and seeds removed
12.0 cloves of garlic smashed
2.0qt chicken stock
1.0 sm can chipotle peppers in adobo
1.0lb oxtails
3.0Tbsp vegetable oil
1.0 large onion finely sliced
4.0tsp ground cumin
1.0tsp ground cloves
4.0tsp dried oregano
1/2c apple cider vinegar
4.0tsp fish sauce
4.0lb chuck roast
kosher salt, freshly ground black pepper
4.0 whole bay leaves
tortillas, cilantro, limes, salsa as condiments