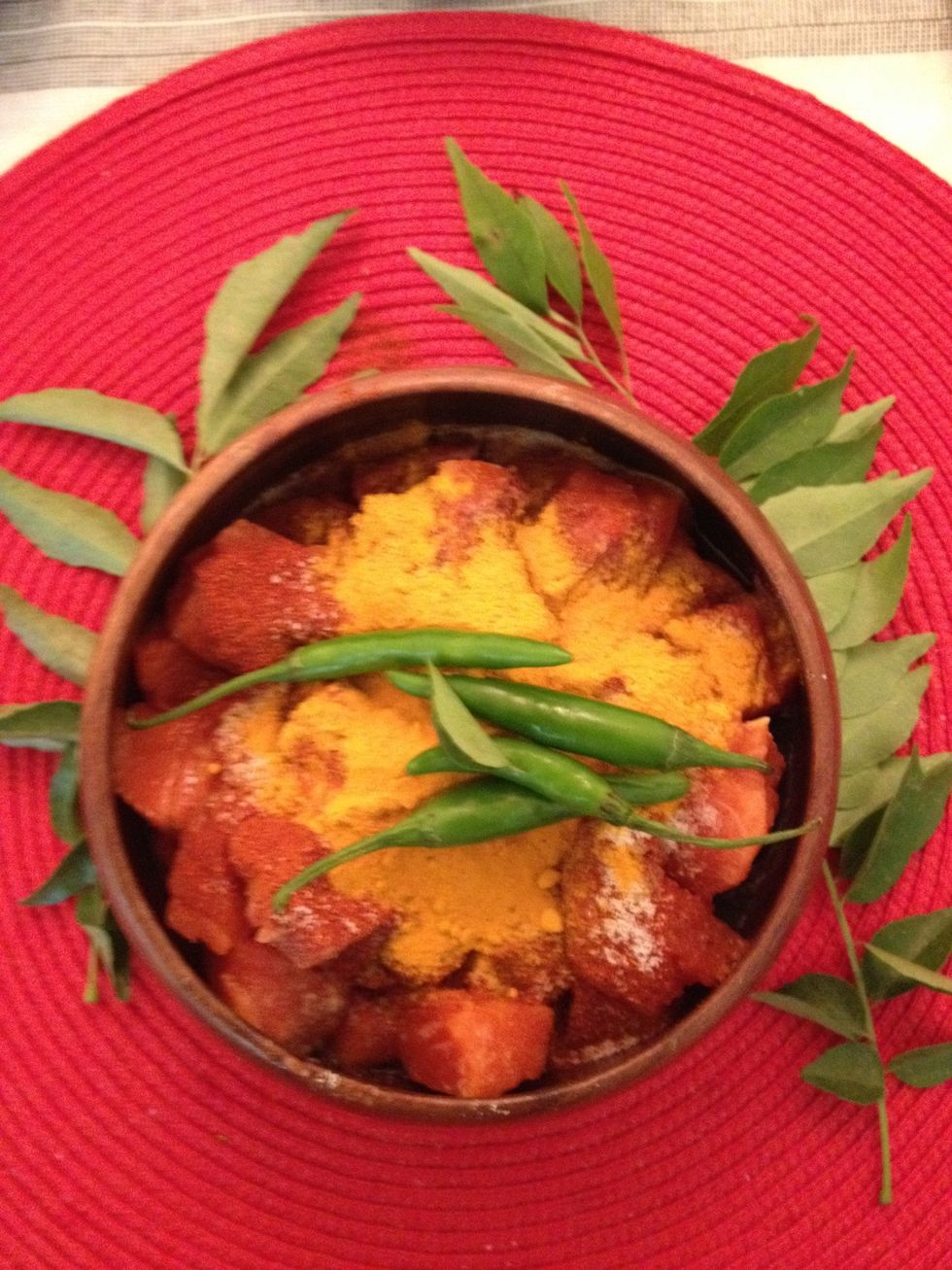 Marinate the fish cubes with vinegar , turmeric powder, salt and red Chilli powder for 30 minutes!!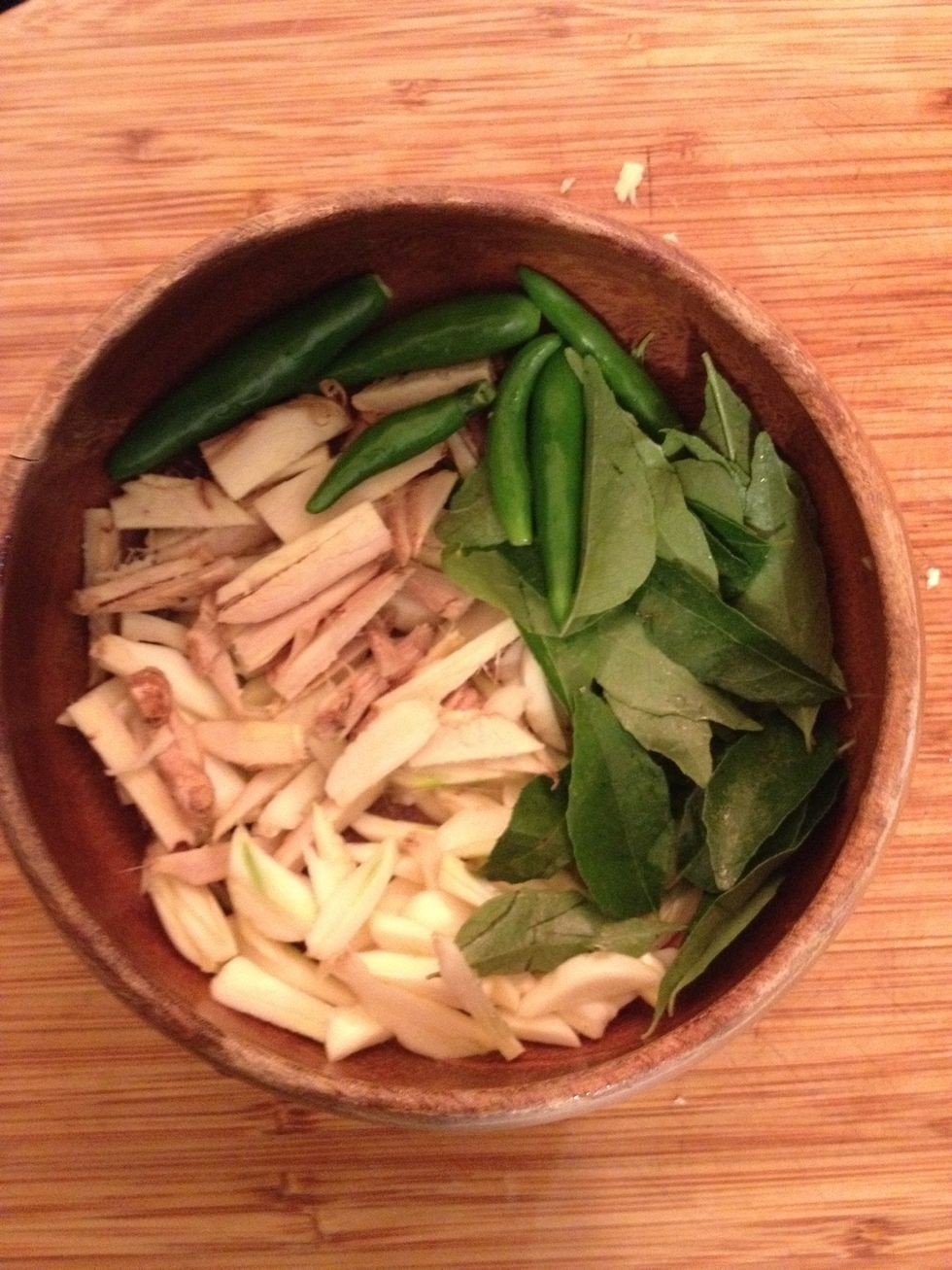 Chop ginger and garlic, wash the green chilli and the curry leaves... All set!
Pan fry the marinated fish with cooking oil..I used 1/3 a cup, once brown and cooked keep it aside!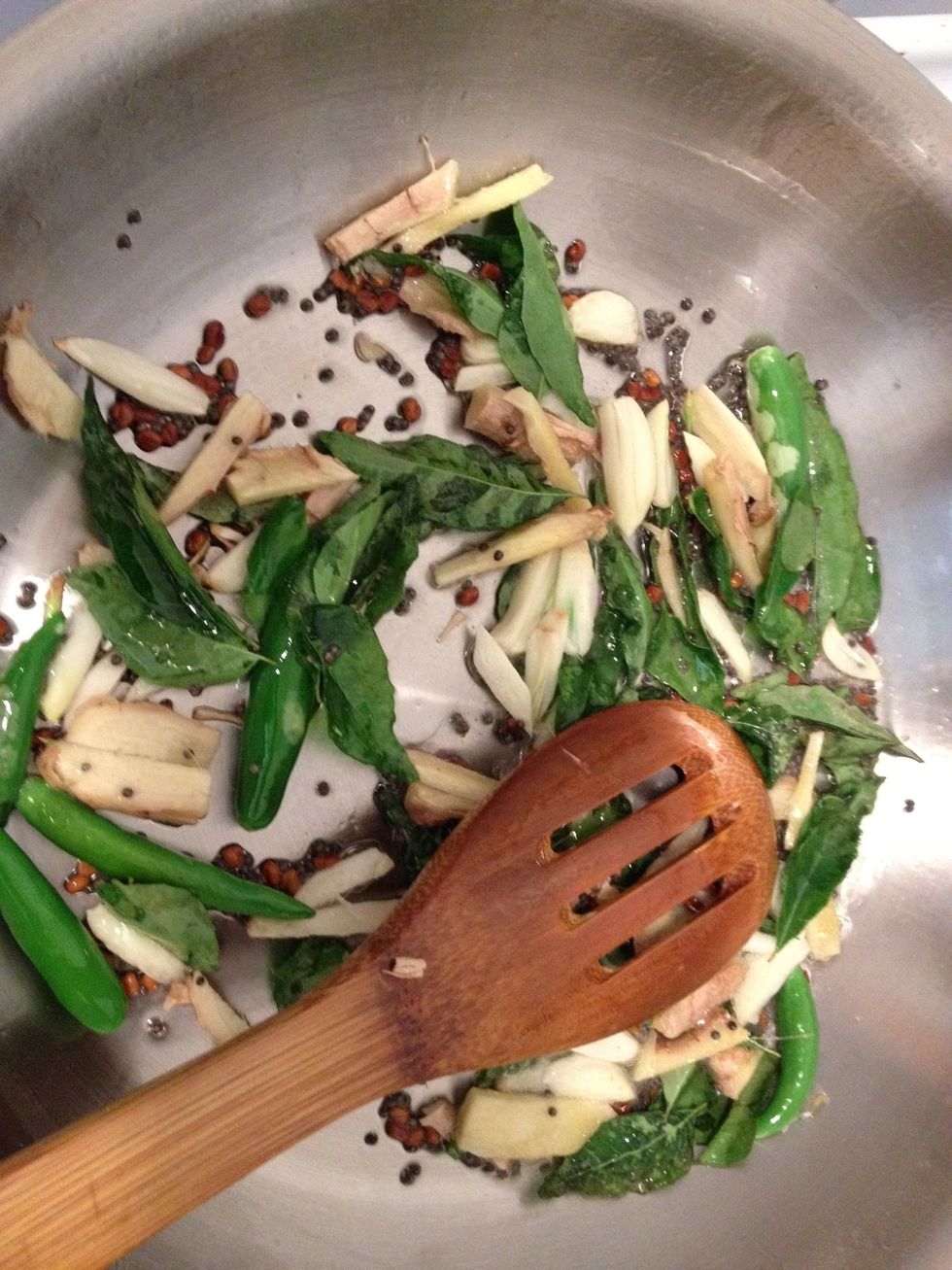 Sauté the mustard seed, fenugreek seed and once they pop add the chopped green chilli, garlic and ginger!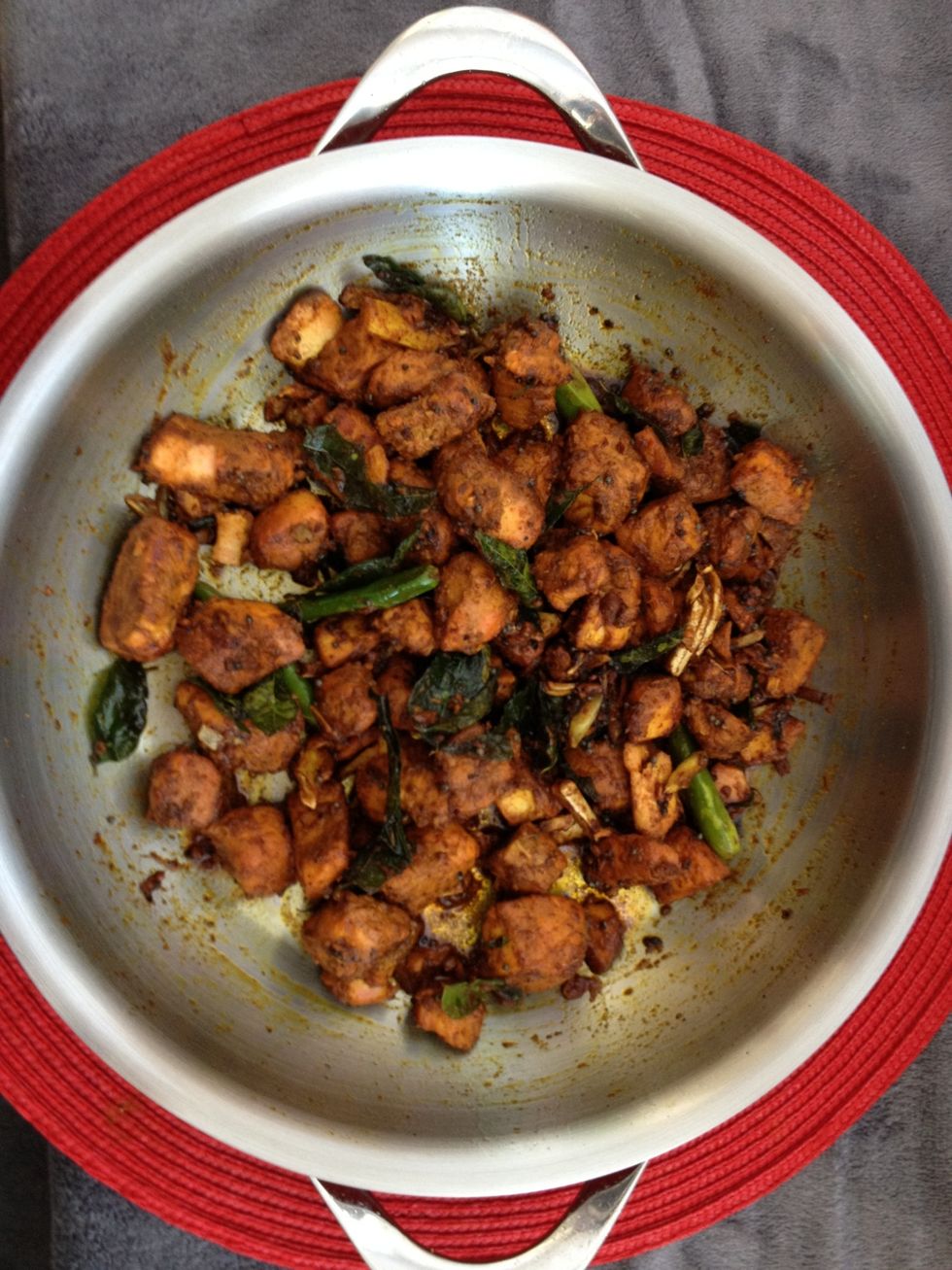 Now, add the pan fried fish cubes to the pond of garlic, ginger , green chilli,fenugreek+mustard seed! Mix them well before putting them all in the jar!!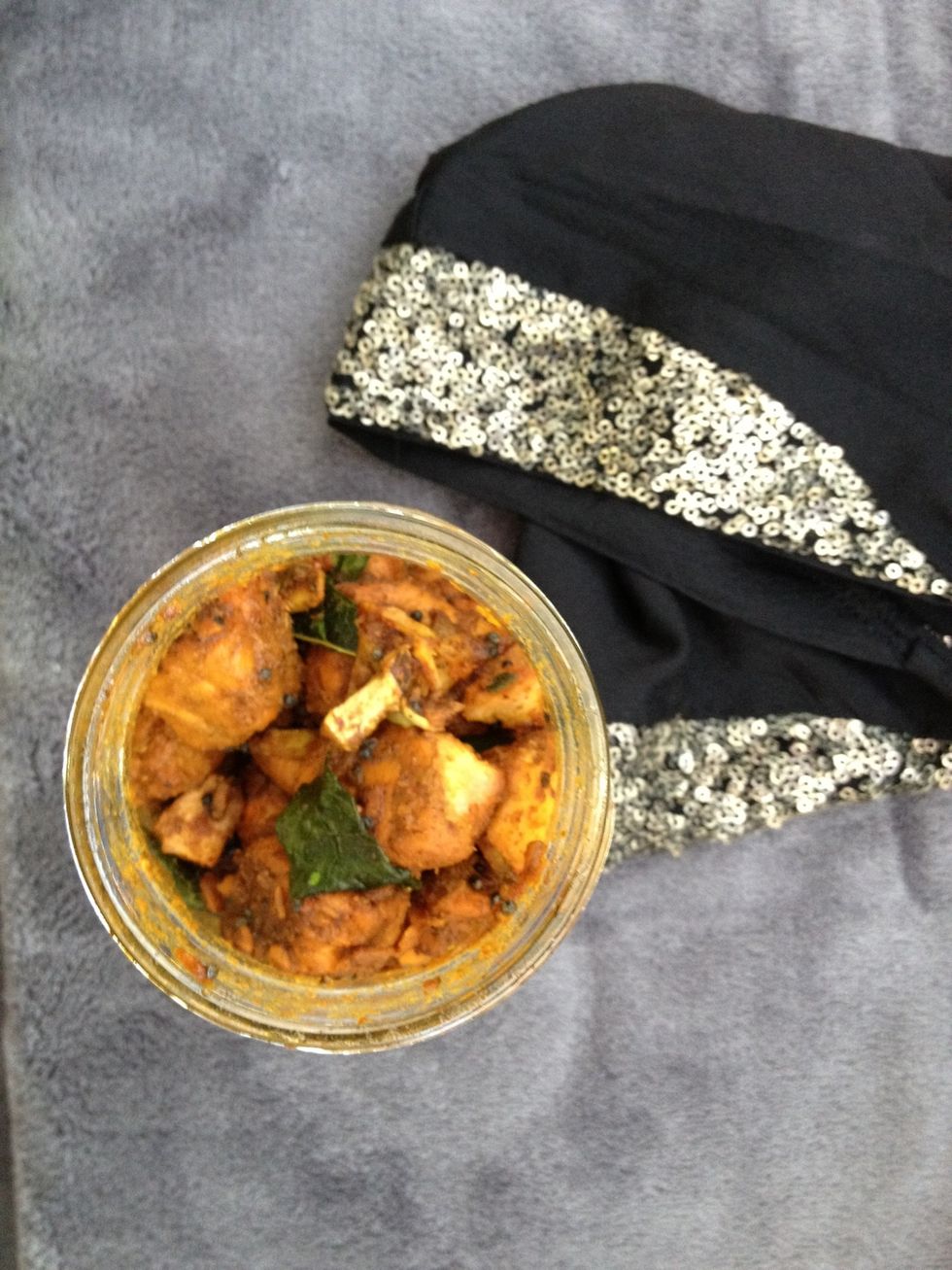 My spiced jarred fish is ready, you should have oil hanging in the jar , it preserves the fish for months , if you were stingy with oil store them in the fridge!!
1 pound Salmon in cubes
15 gloves of garlic
2 inches long Ginger
2 tea spoon fenugreek seed and mustard seed
10 Curry leaves
5 green Indian chillies
3 tablespoon red chilli powder and turmeric powder
Cooking oil enough to cook and not disappear
Vinegar to marinate 1/2 cup
Salt to taste
San Francisco, California