How to cook kale, mushroom & mozzarella raviolis
Cook Kale, Mushroom & Mozzarella Raviolis
70
In a bowl put flour (1 cup flour to one egg) and mix in salt (mine has dried herbs in the flour),stir in oil and mix together. Knead until soft and a manageable ball. Let sit for 15 mins.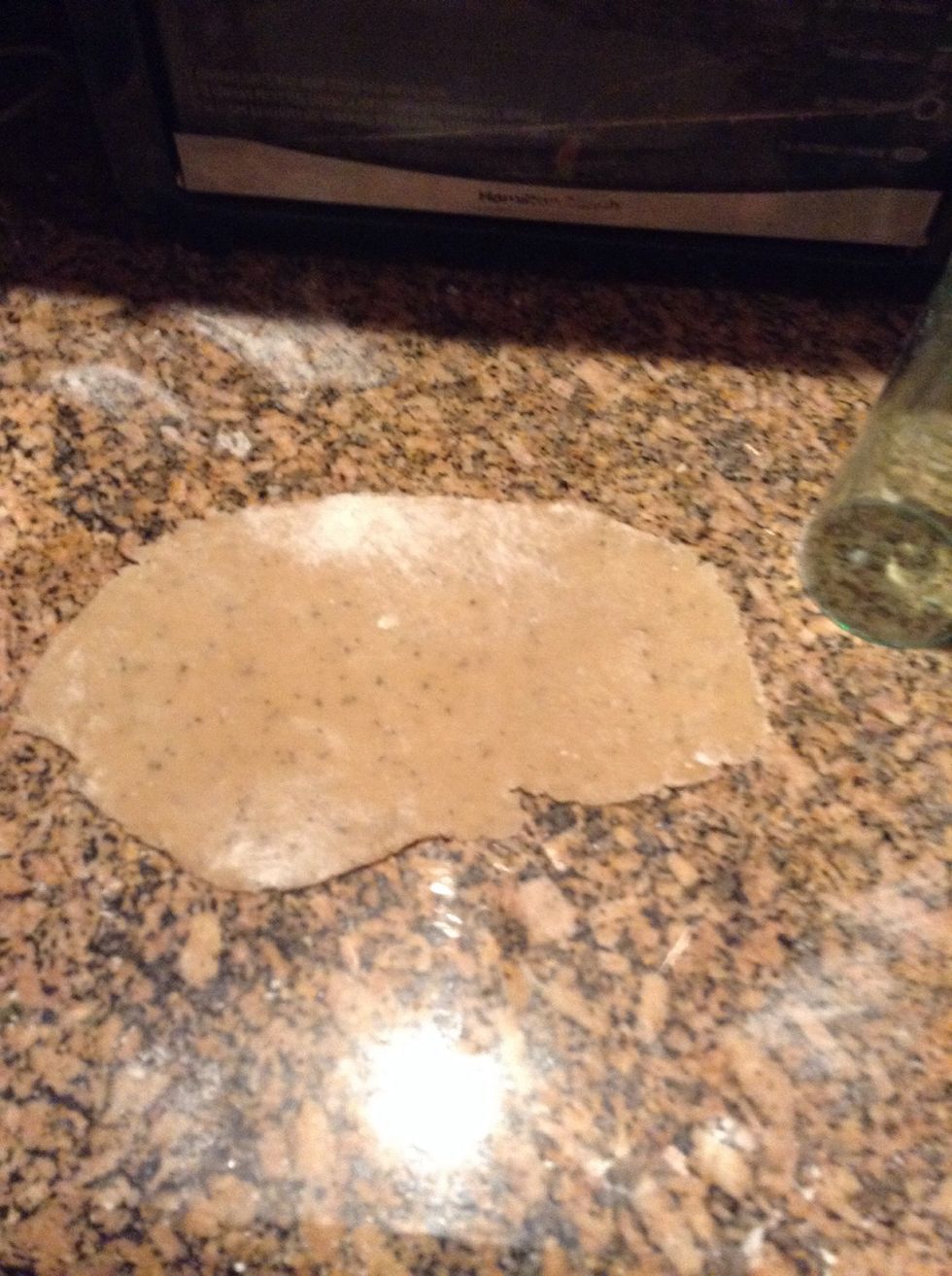 Once it has rested use rolling pin or pasta machine to roll out. Until thickness desired (not too thin or it will fall apart when stuffing.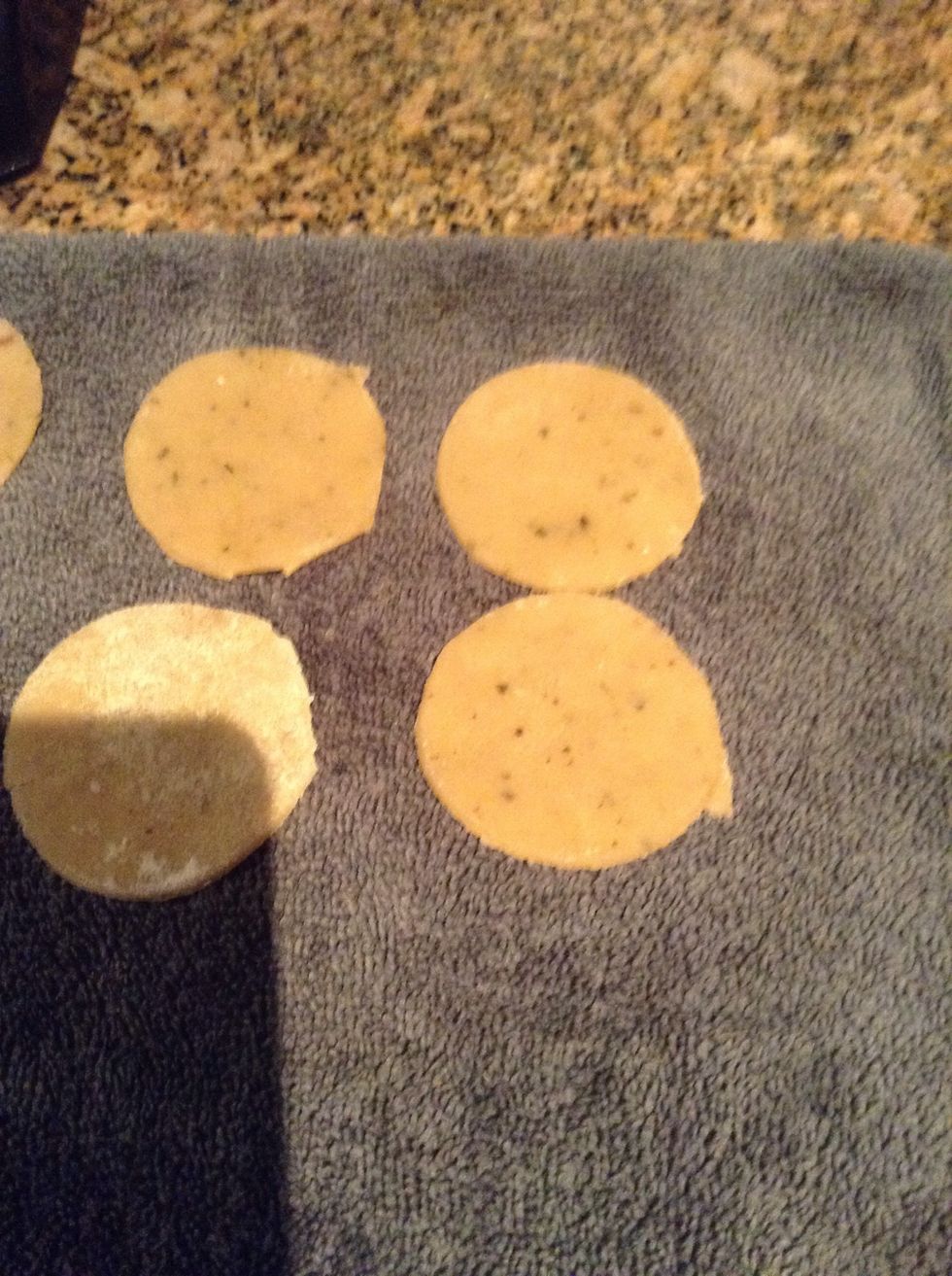 Cut out into desired shape and let them rest on a dish towel to aid drying.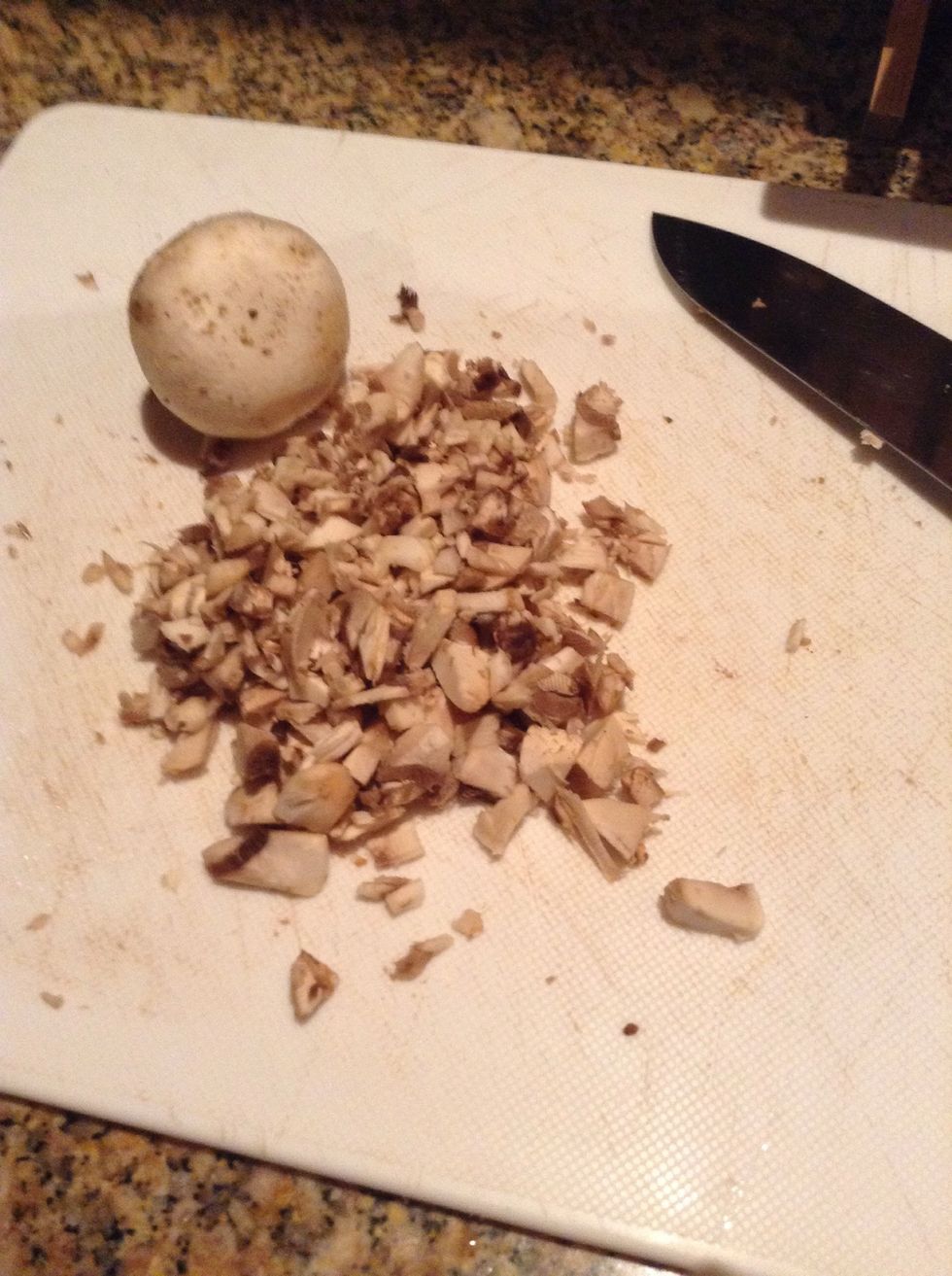 Dice mushrooms, onion & garlic.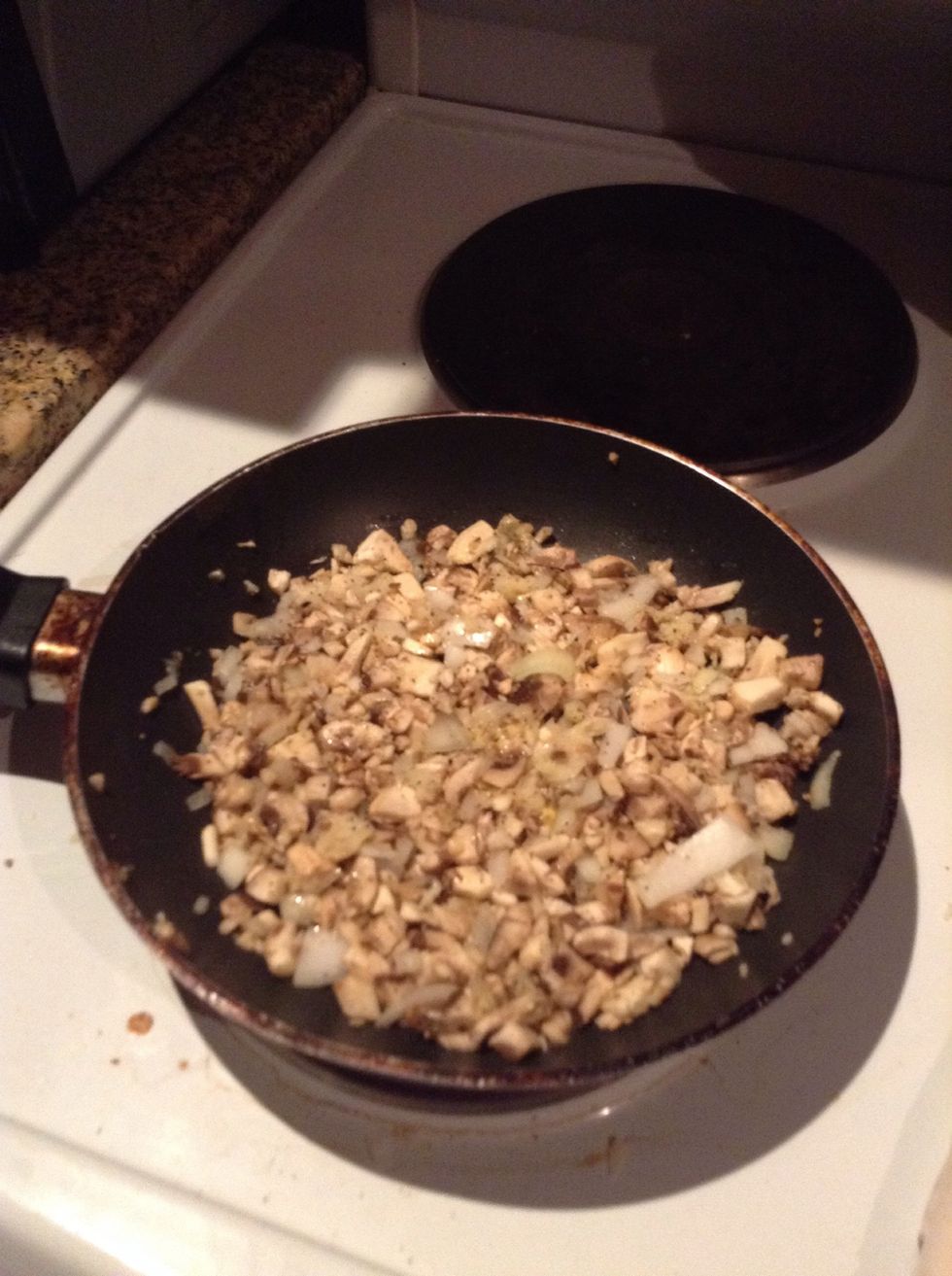 Place in a frying pan with butter and sauté it with salt and pepper. This is the filling for the Raviolis.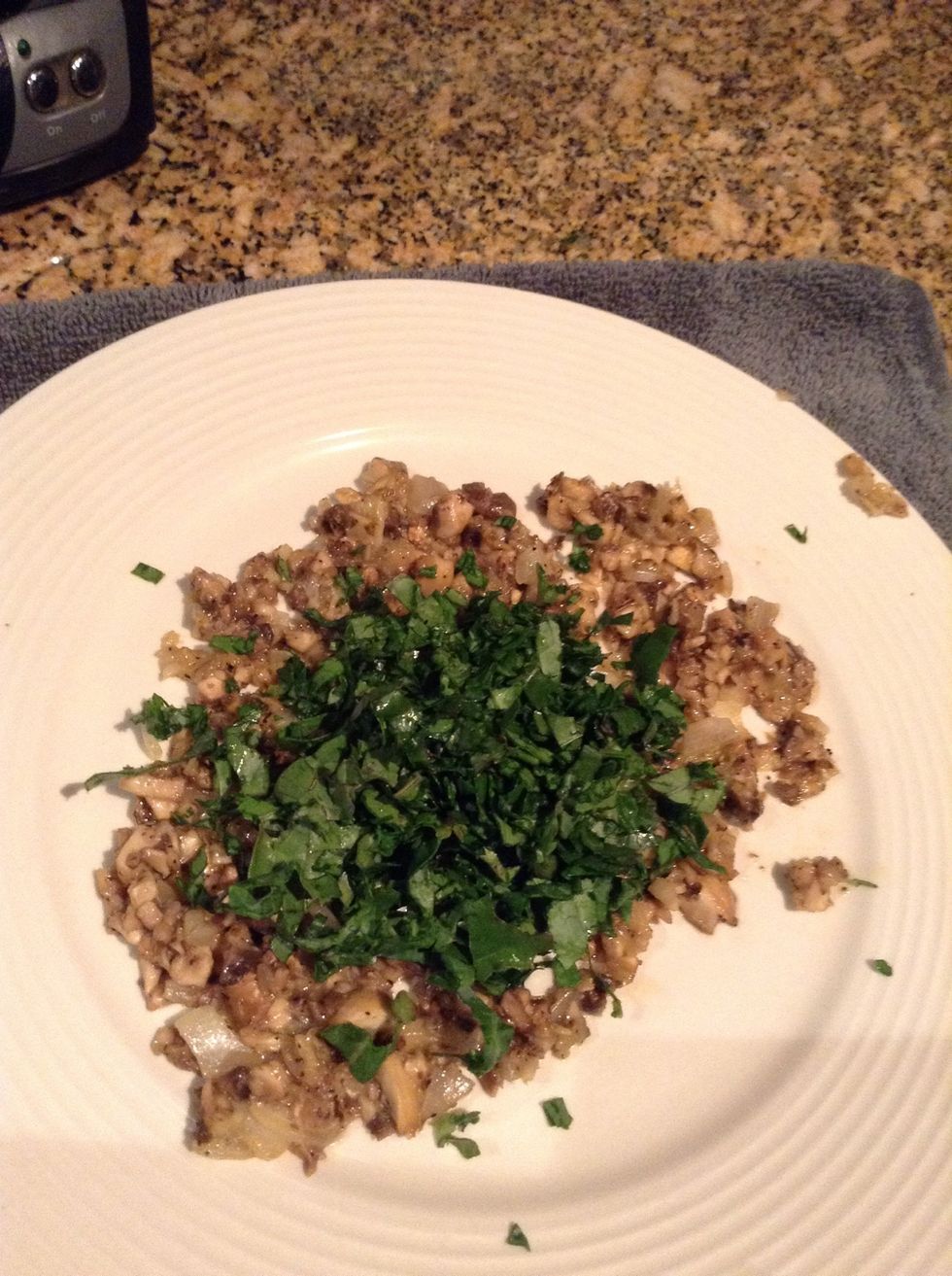 Dice kale and mix in with the mushroom mix (make sure it is cooled).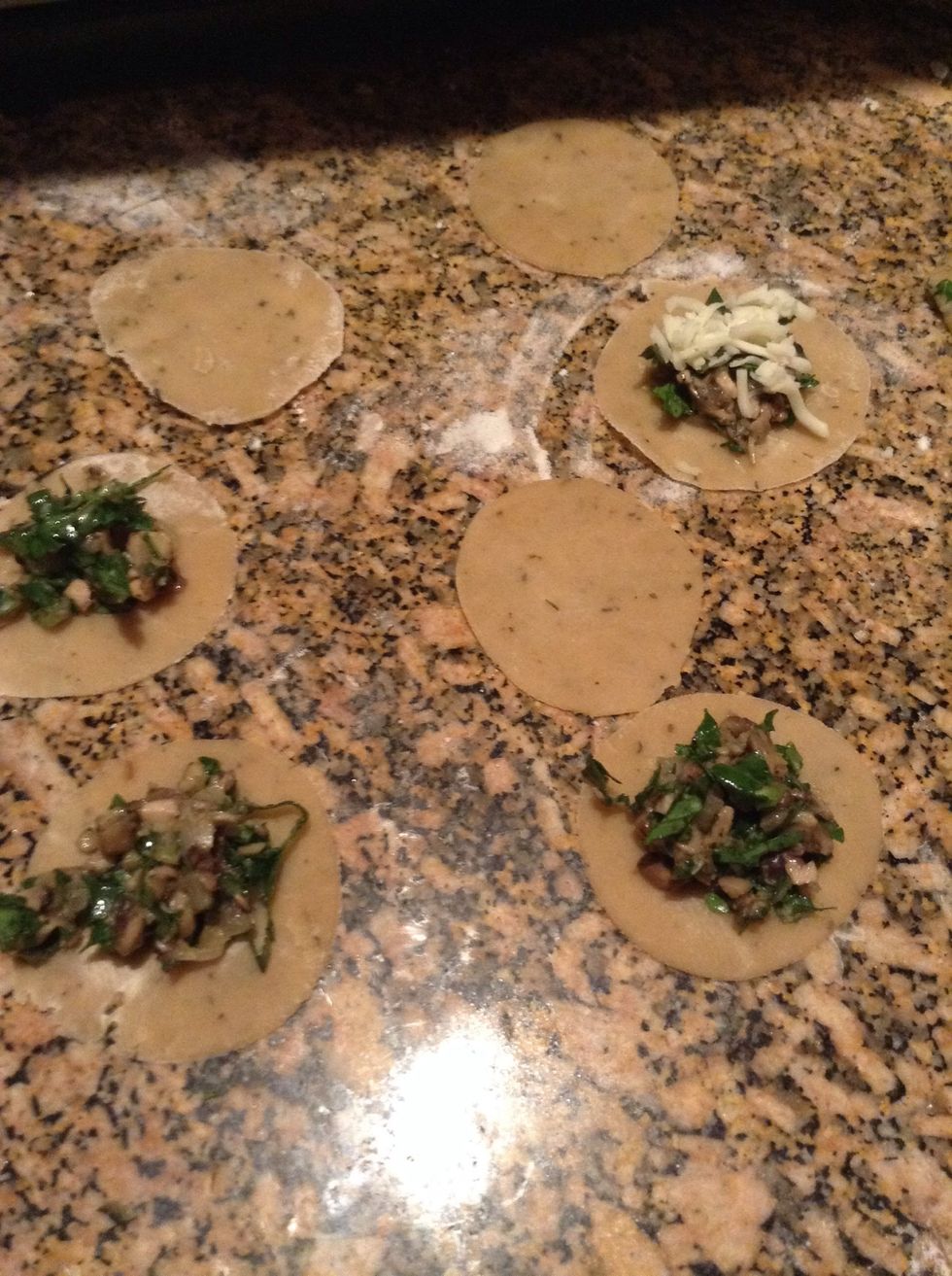 Place about a tsp (this will vary according to the side of the shapes you have cut out. Sprinkle a bit of shredded cheese on the top and carful,y compact the mixture in the center.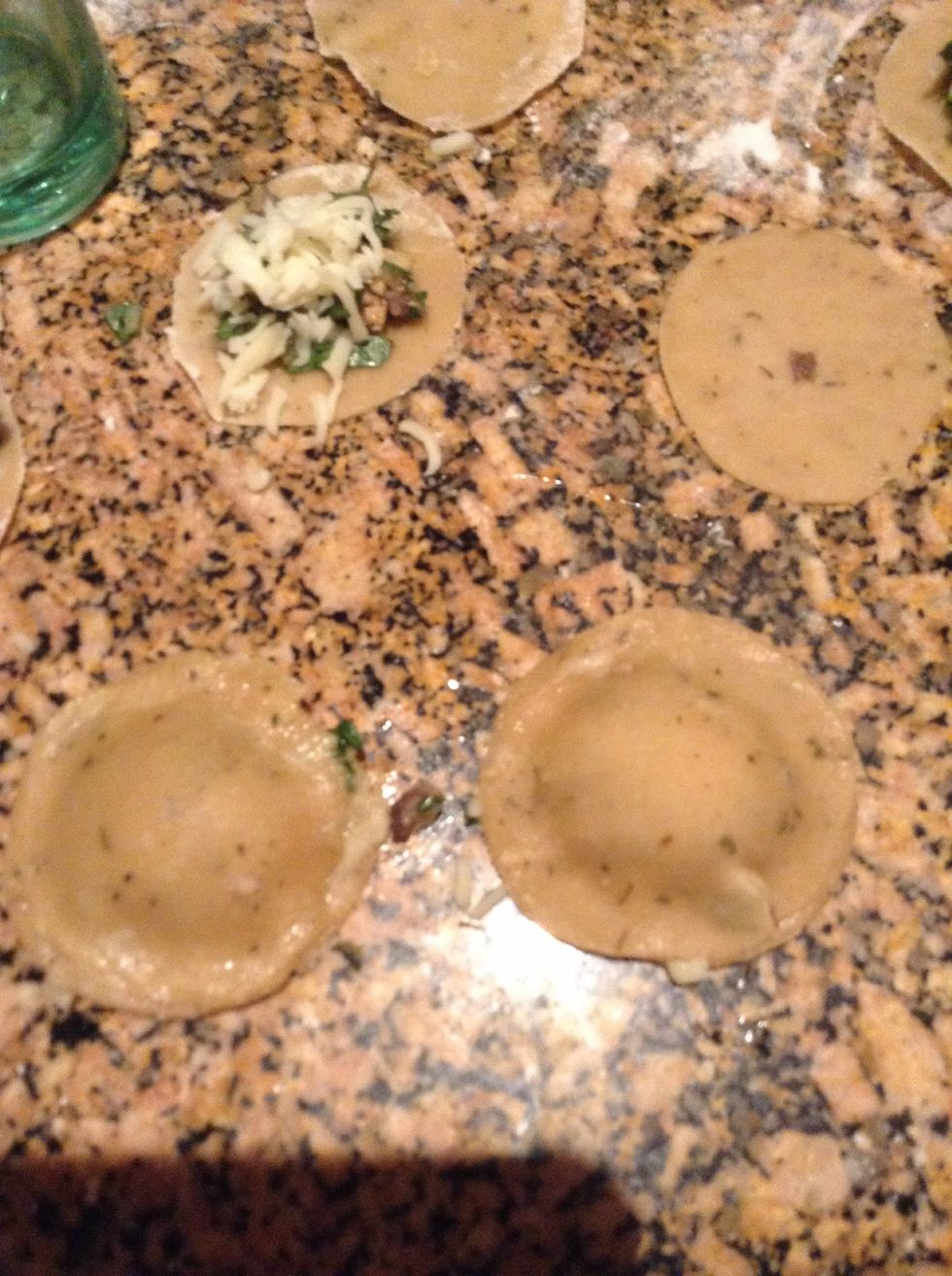 Whip and egg and line the borders with this mixture to help the two sides stick together. Firmly press the two sides together to seal them and lightly brush the whole thing with egg and set to dry.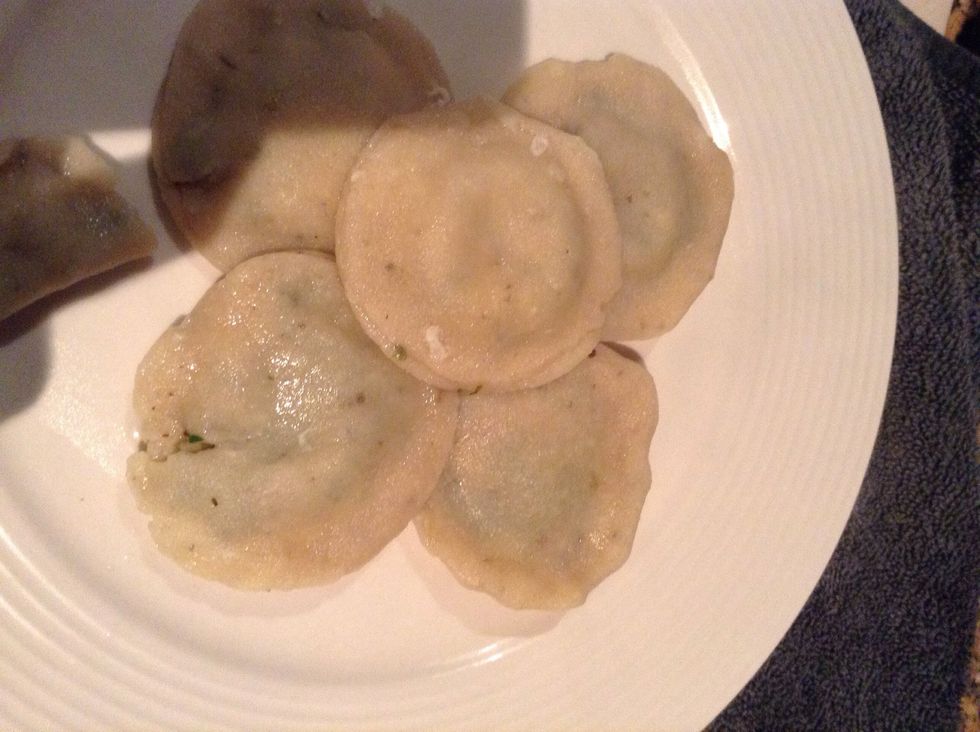 Once the dough is dry boil water and cook like regular pasta for 7-10 min. It is better to make them hours ahead for them to dry properly. Add hour favorite sauce and voila!
Egg
Flour
Olive oil
Salt
Herbs
Mushroom
Kale
Mozzarella
Onion
Garlic
Butter
Pepper