How to cook kale 🇮🇹 italian style
It is an an extremely simple recipe. You can have it as a side dish or toss in a pasta dish.
31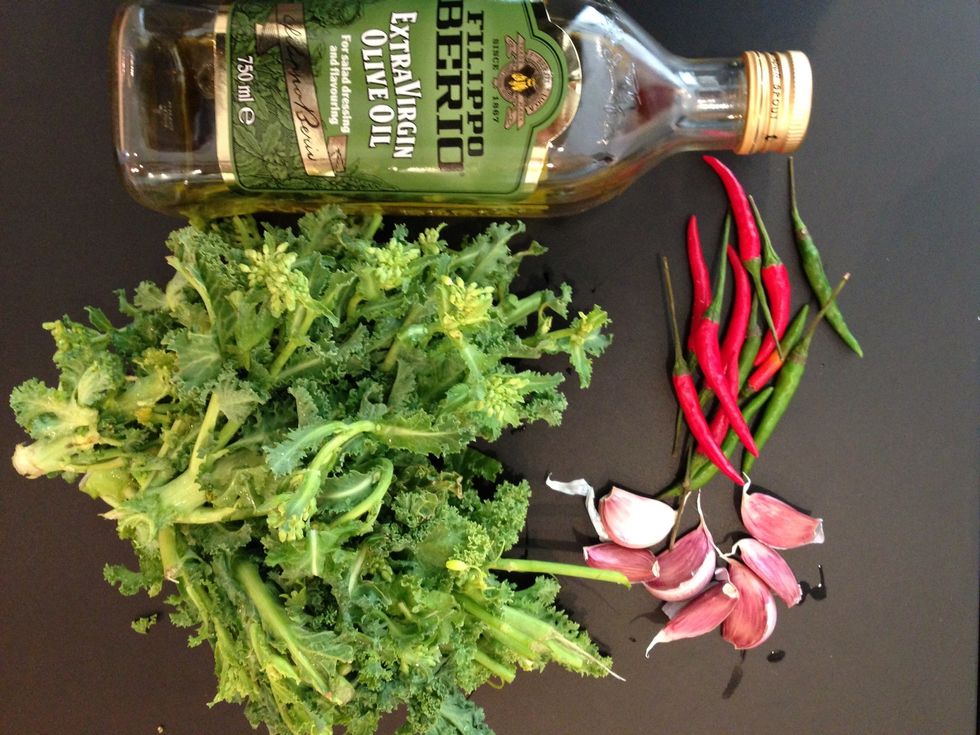 Ingredients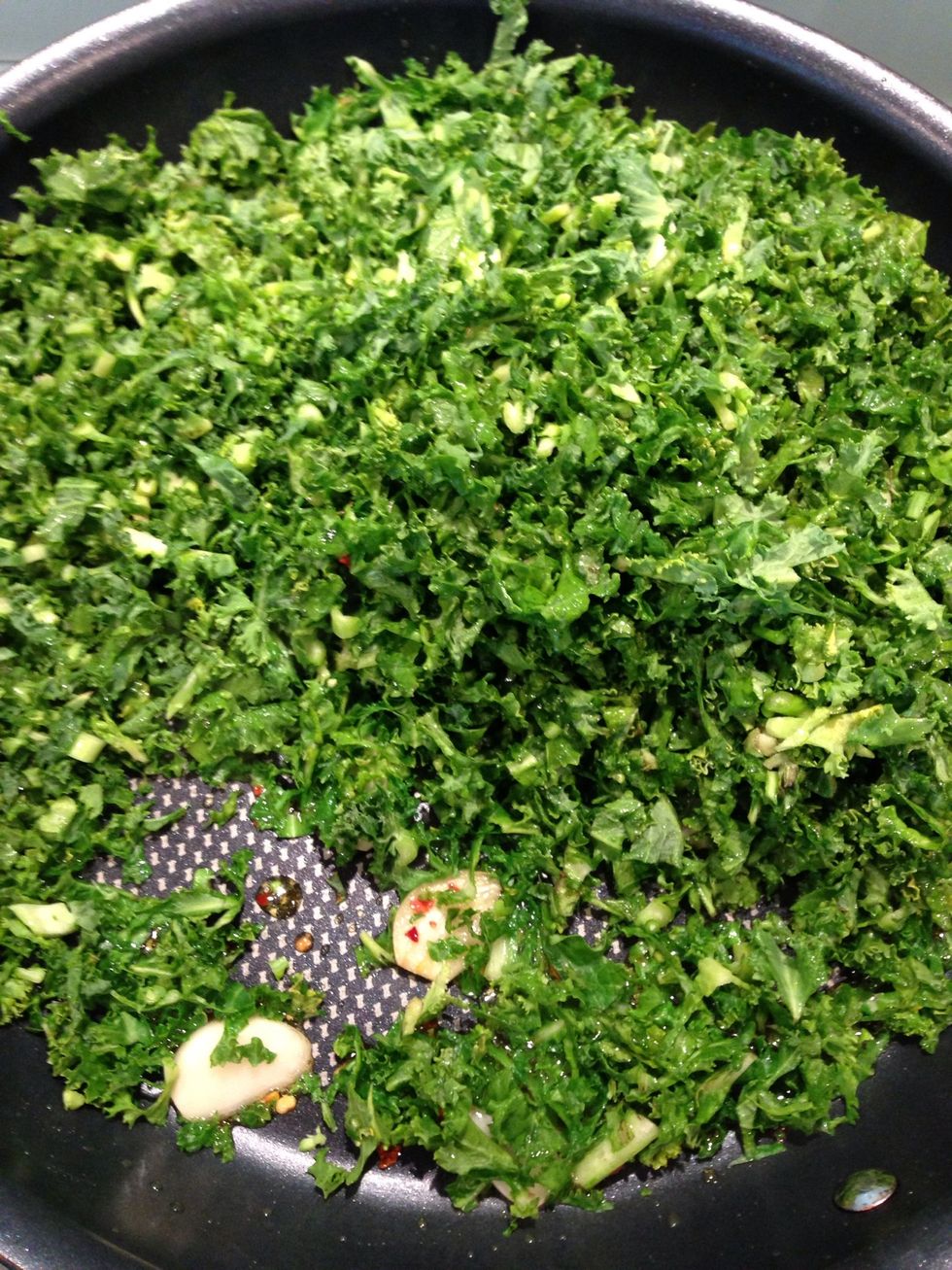 Put In a deep skillet put 2TBsp olive oil+ 2 pepperoncini 2-4 garlic cut in haves( u can discard later) on medium heat. & leave aside to get z flavor. cut kale and add. Cover and cook on low 15 mins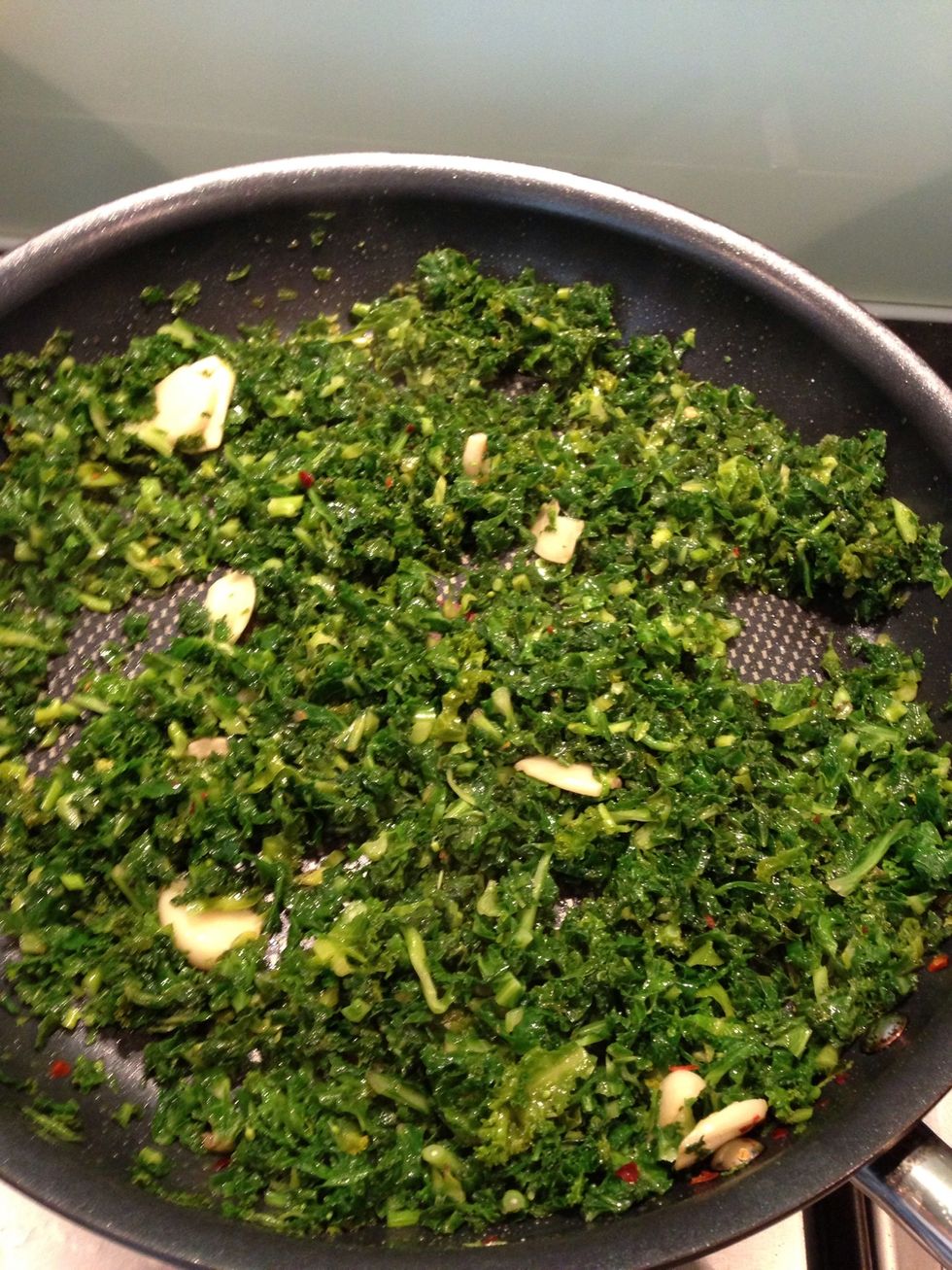 After 15 mins they reduced to almost half. They are cooked but remained crunchy ( al dente) . If u want cook them more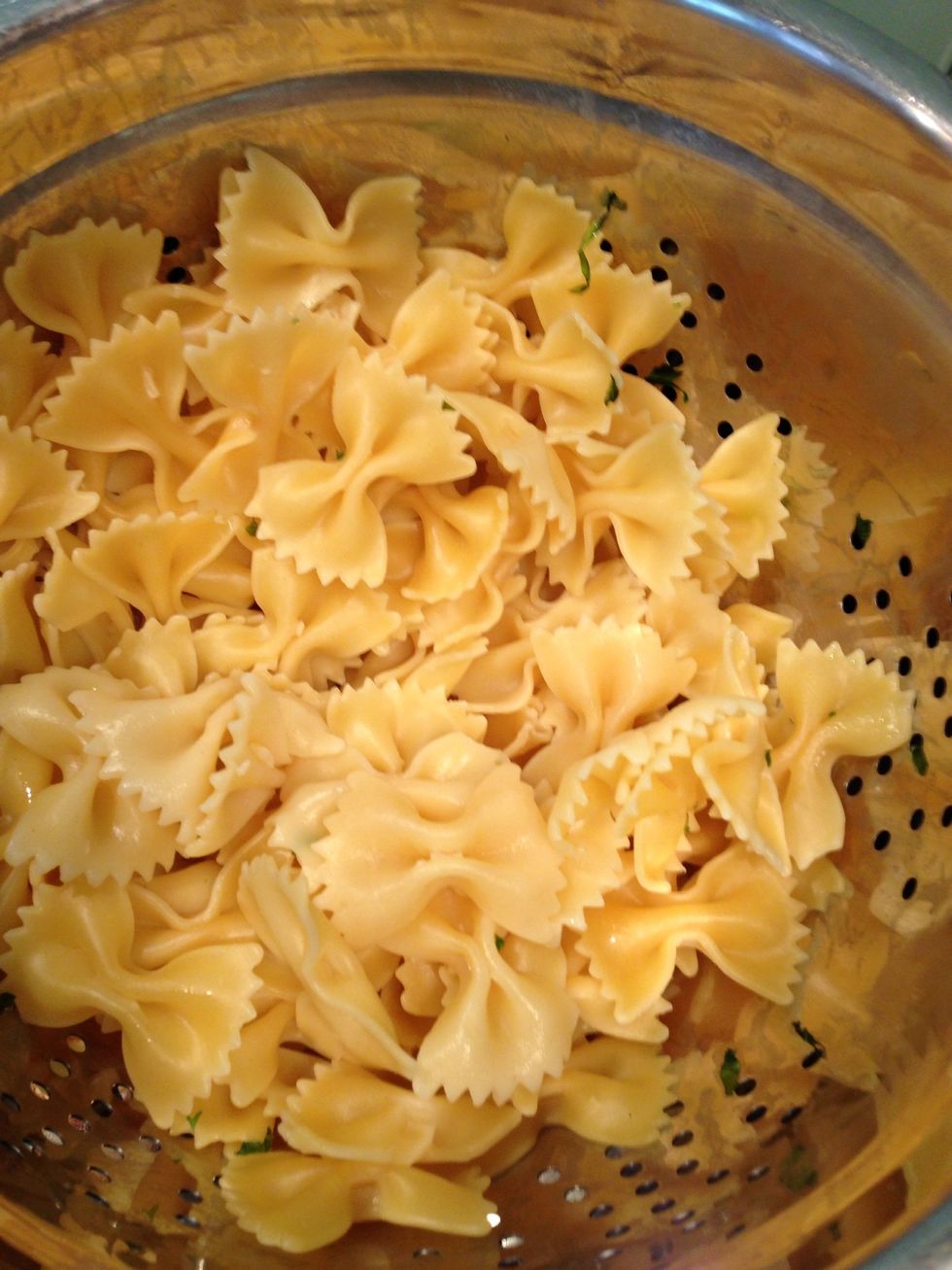 Cooked farfalle al dente or to your liking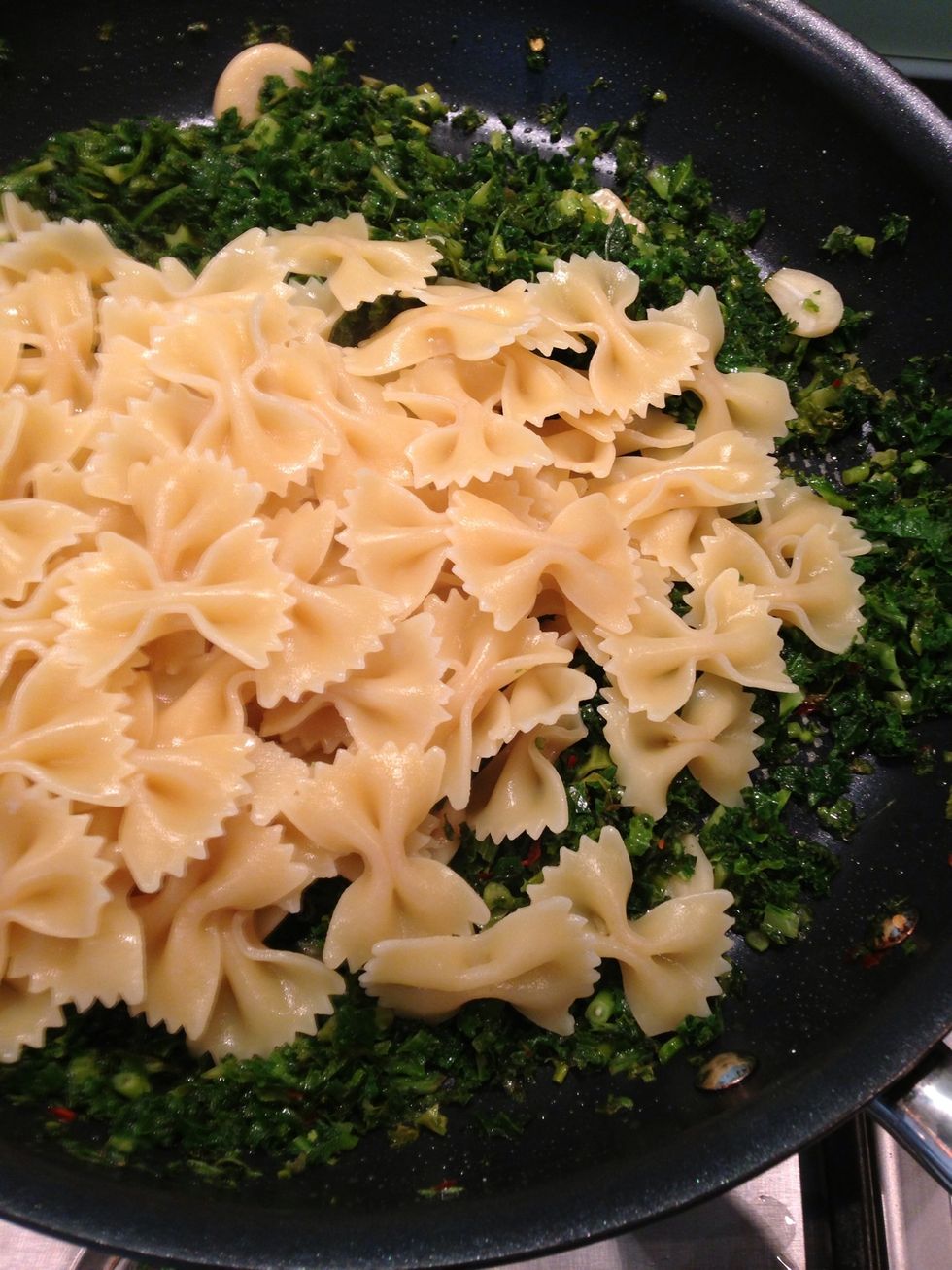 Add to the skillet. Add some more olive oil and stir over low fire.
Done. Add Parmesan cheese grated or slices
Mix or serve as such or. Mix and serve
1/2kg Kale finely cut
4.0Tbsp Olive oil
4.0Tbsp Garlic
3.0Tbsp Pepperoncini
500.0g Farfalloni