Use one bunch of fresh organic kale. Wash thoroughly, especially if purchased at a farmers market.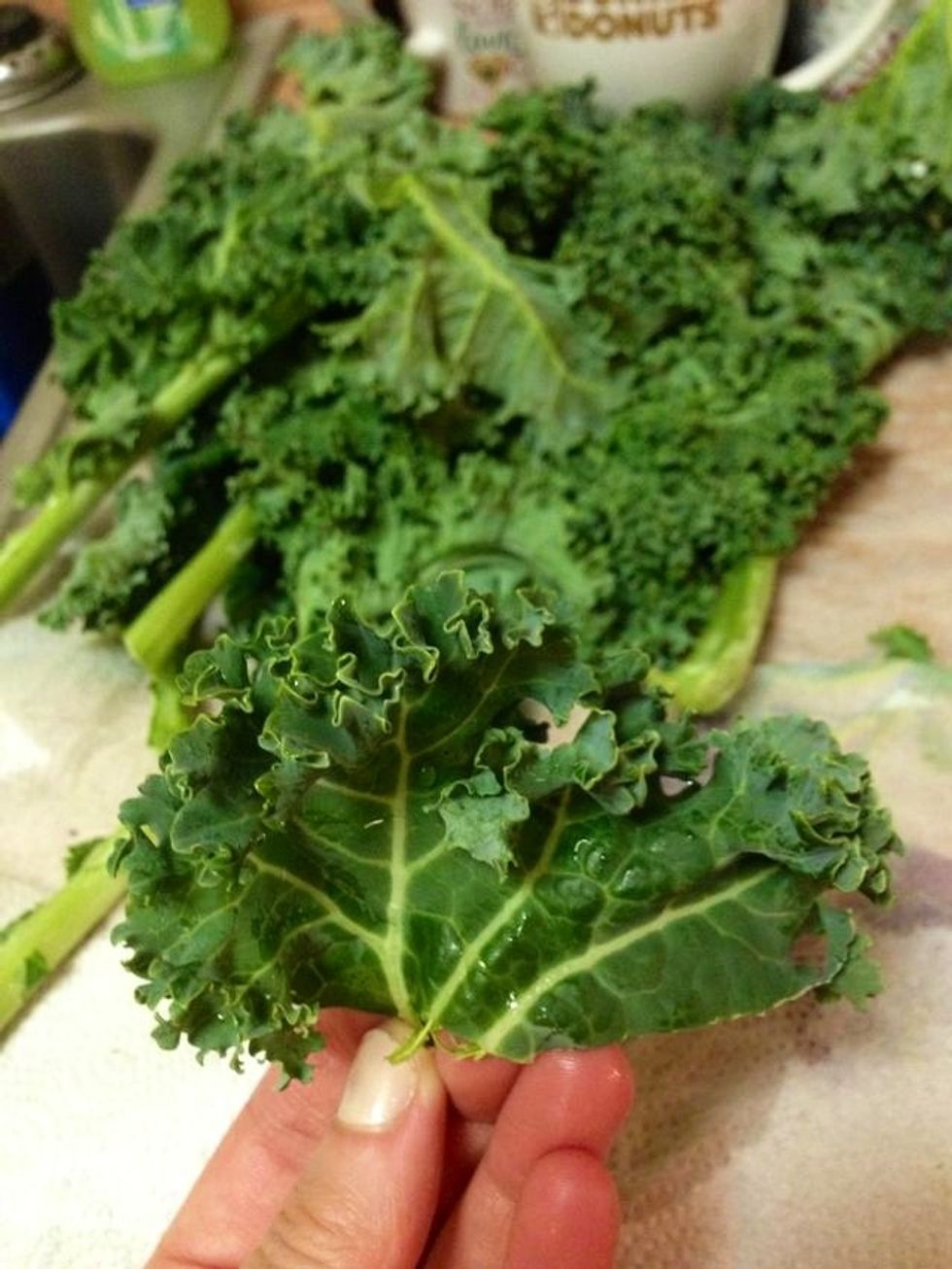 Rip off bite size pieces. Note, these will shrink a lot when they bake, so the bigger the better.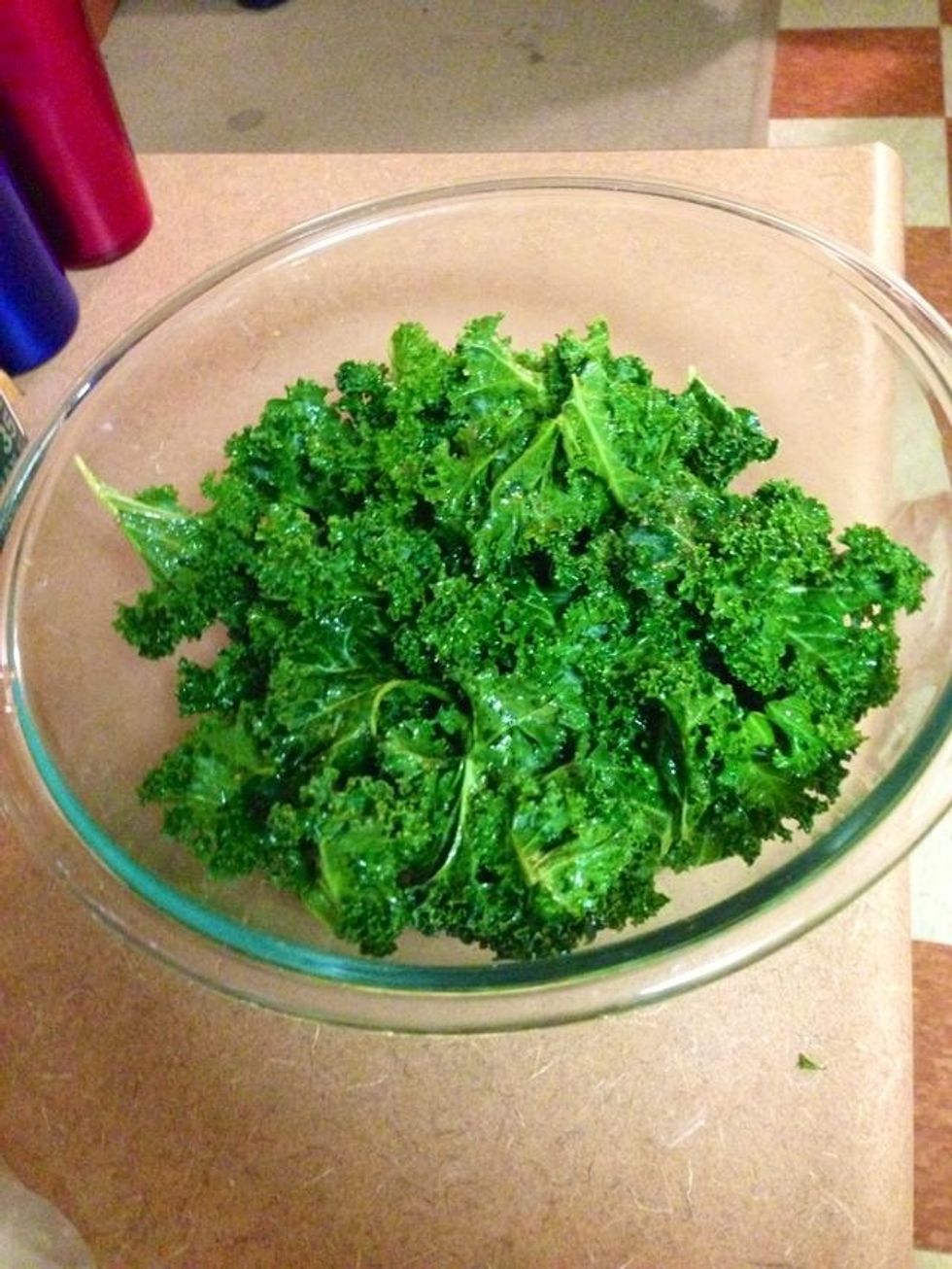 Throw all of your kale pieces into a mixing bowl.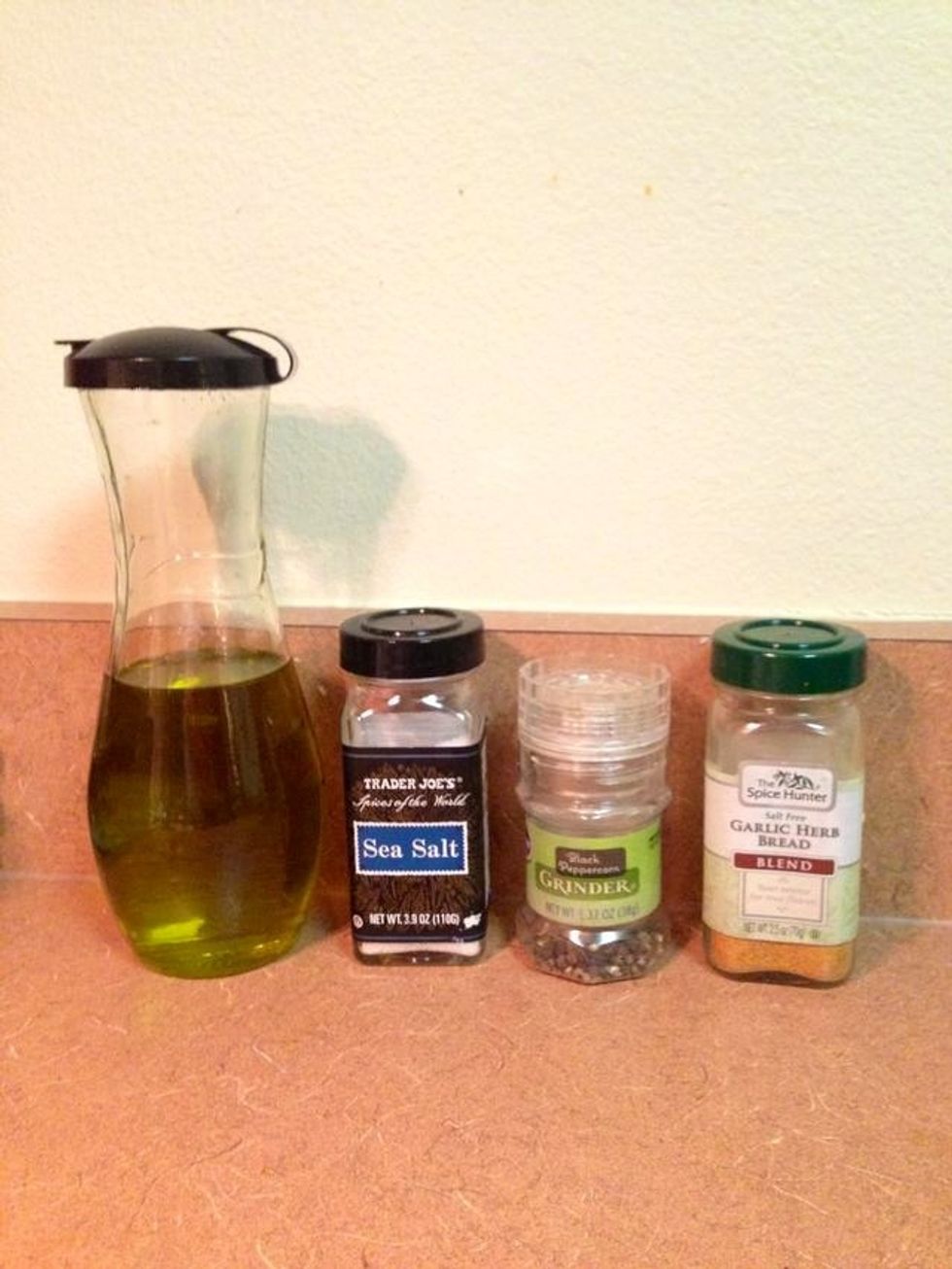 Add oil, and your seasonings of choice. I recommend The Spice Hunter - Garlic Herb Bread, and salt and pepper. Mix around well until fully coated with oil, and desired seasoning is reached.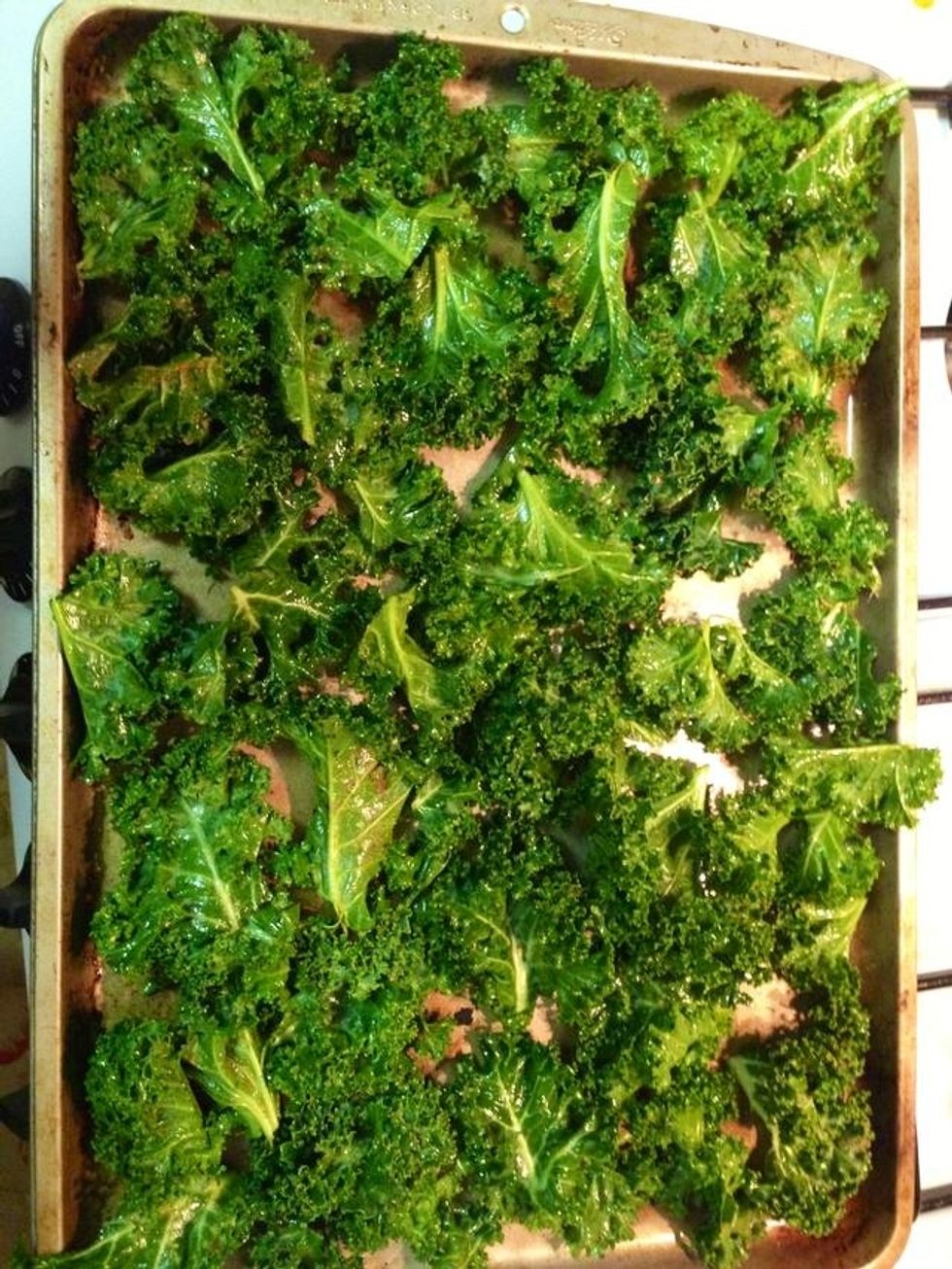 Lay out kale on a baking sheet. Be careful not to pile pieces on top of each other, or they will not get crispy. Usually I use two baking pans per bunch of kale.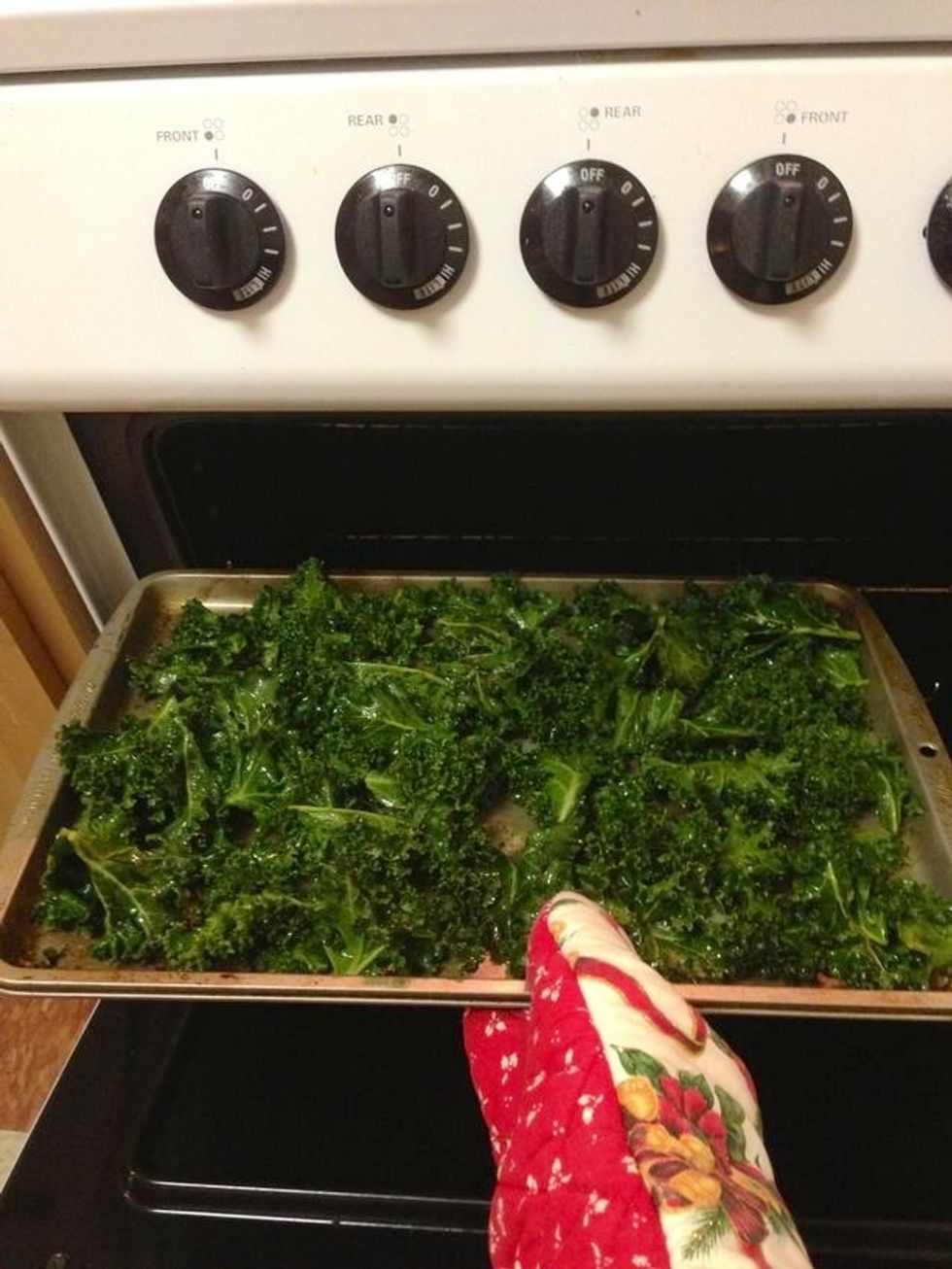 Bake at 325 for about 10 minutes. This will differ based on the oven! Check every 4 or 5 minutes to make sure kale isn't burning.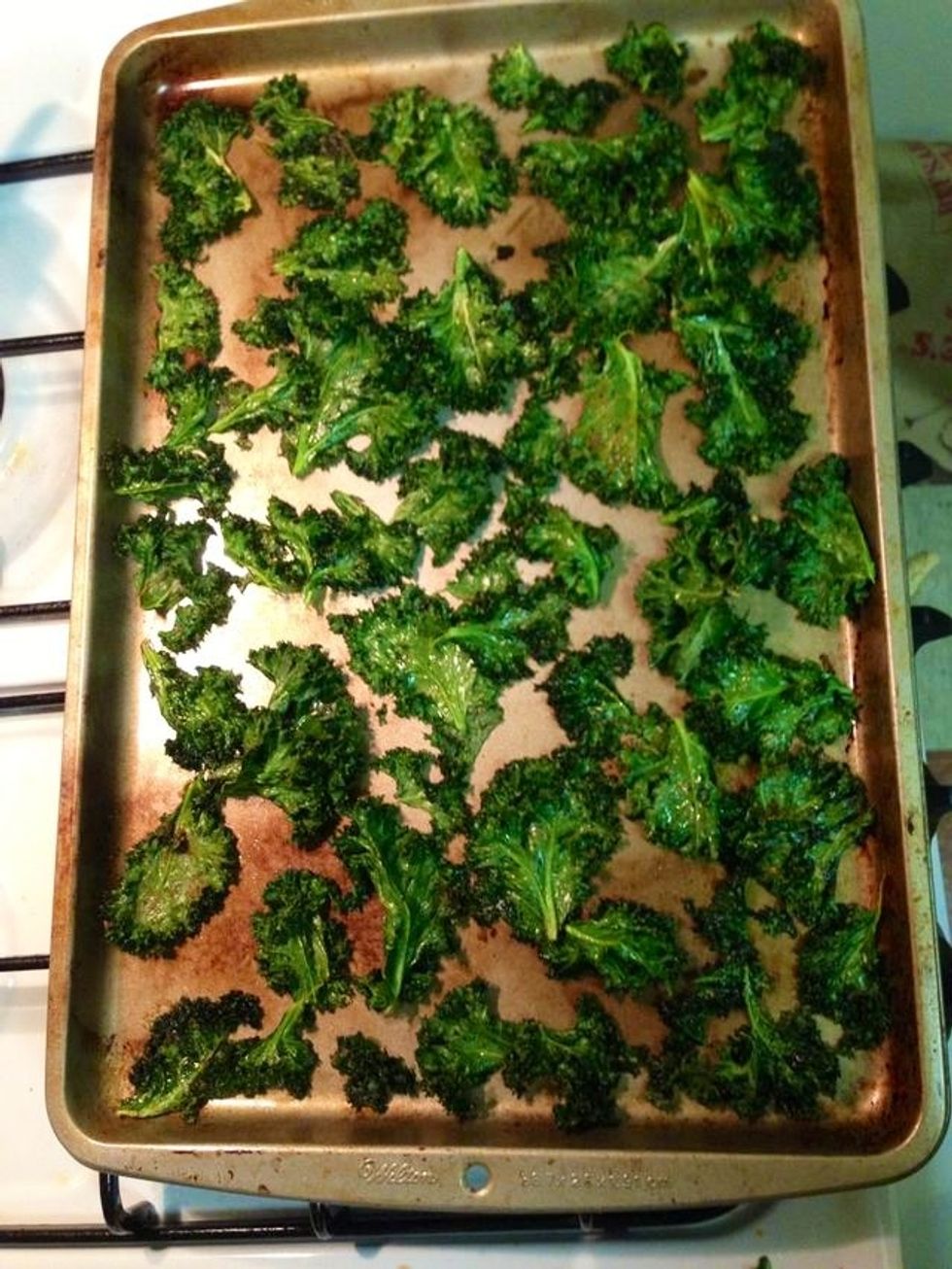 Once the kale has shrunken a bit and starts to slightly crisp (usually ~10 min), take out of the oven. Move the chips around a bit to loosen them up.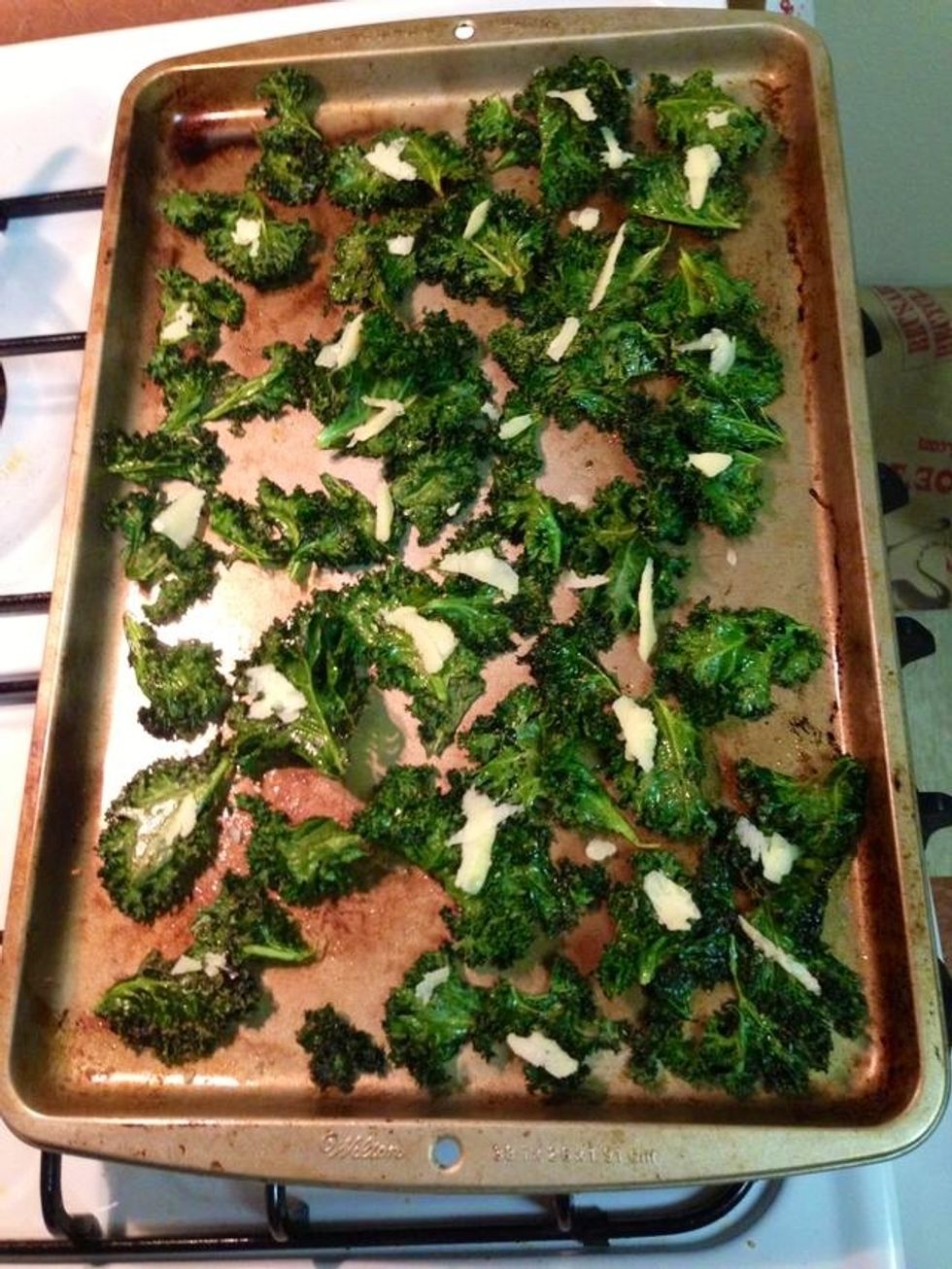 Add small pieces of cheese to the chips (optional). Here, I use Trader Joe's Parmesan Gouda Melange, but any cheese will do. Cook for another ~5 minutes until crispy.
When the kale chips are ready, they will be crispy and fragile to touch. Some may be slightly browned. Be careful not to overcook, as once they start to turn golden brown, they burn very quickly.
They cool down almost immediately once you take them out or the oven. Throw into a bowl and enjoy!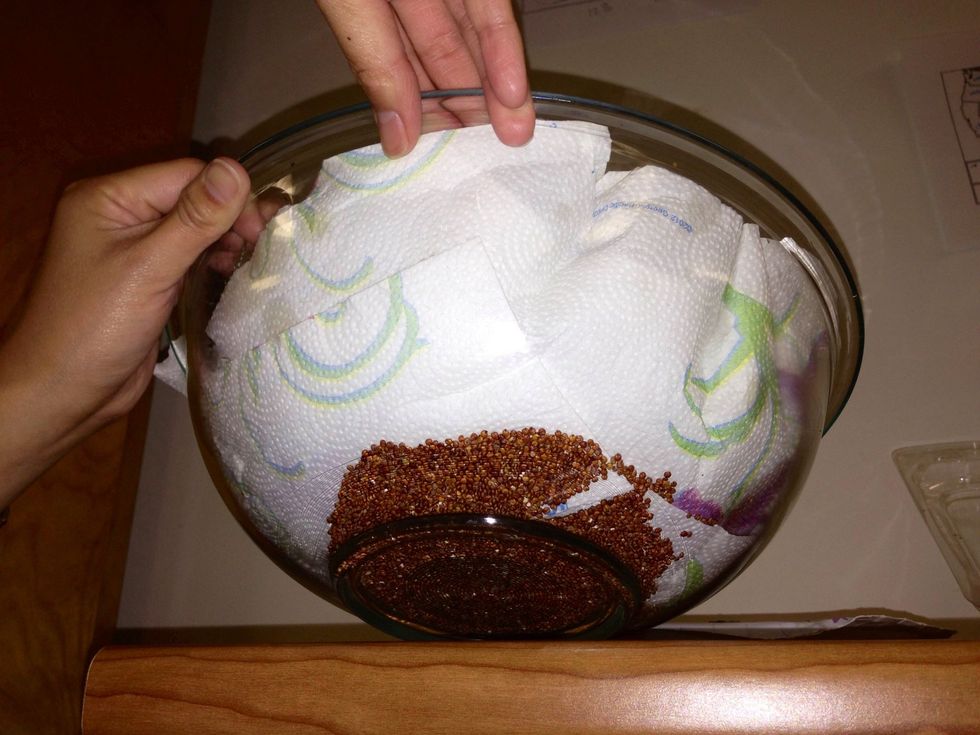 The chips tend to lose their crispness overnight. I recommend putting them in an air tight container with rice at the bottom to soak up the moisture to keep them fresh.
1 bunch of kale, (best if fresh, not prepackaged)
Olive oil
Garlic herb bread seasoning
Salt
Pepper
Parmesan cheese (optional)