Take a 250 GMs of lamb add turmeric powder, salt, cardamom, cloves and cinnamon stick and cook for 5 whistles.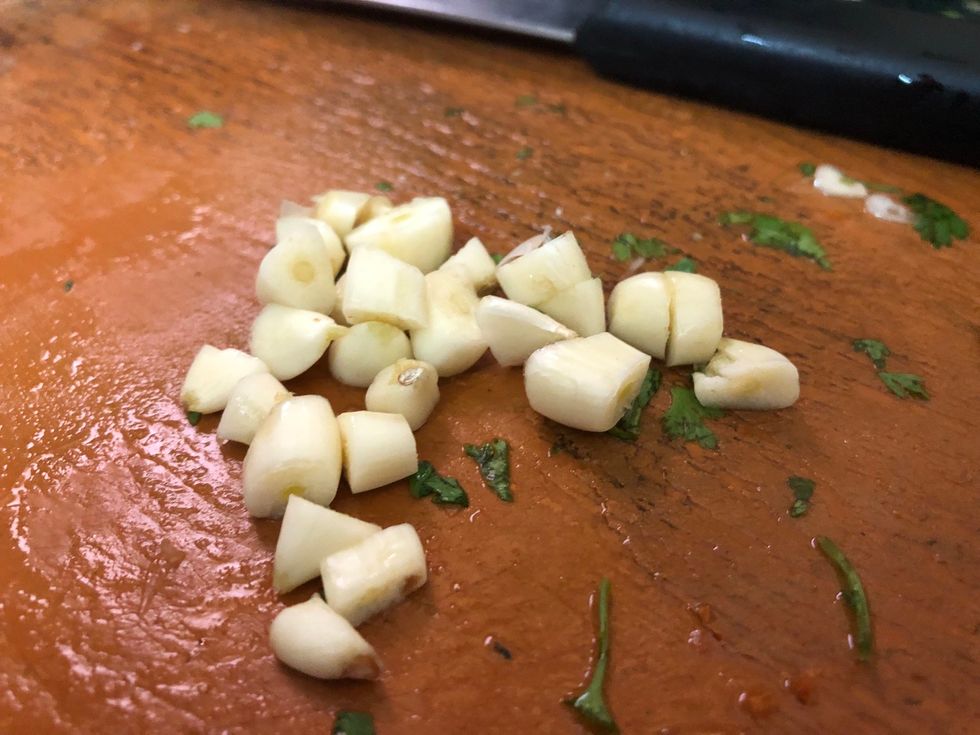 5 garlic pieces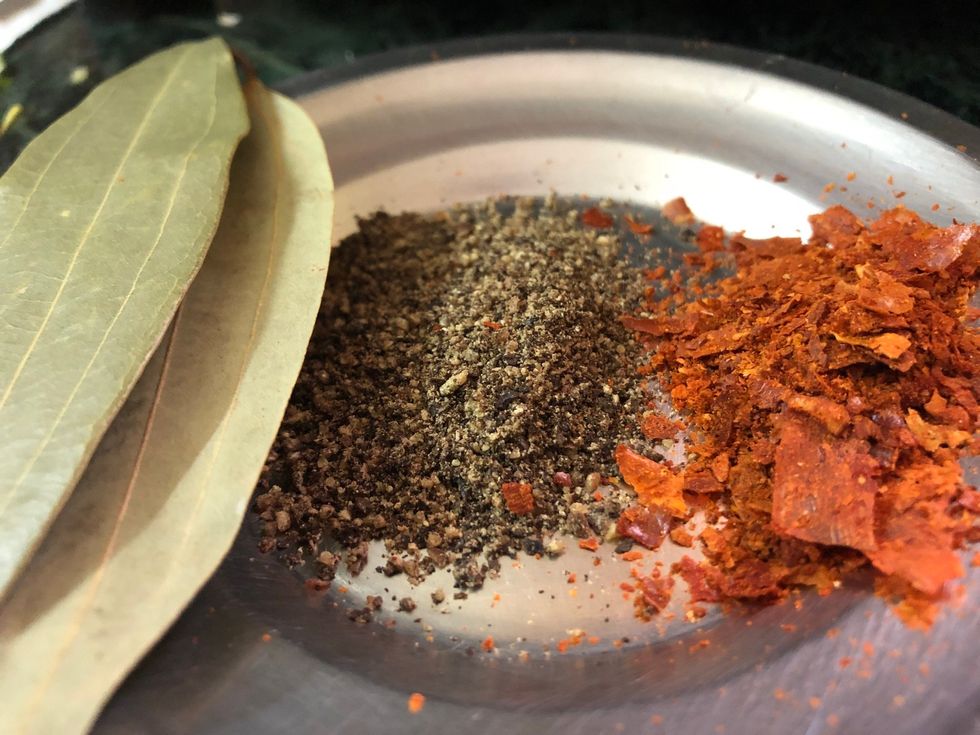 Bay leaf, black pepper powder, red chilli flakes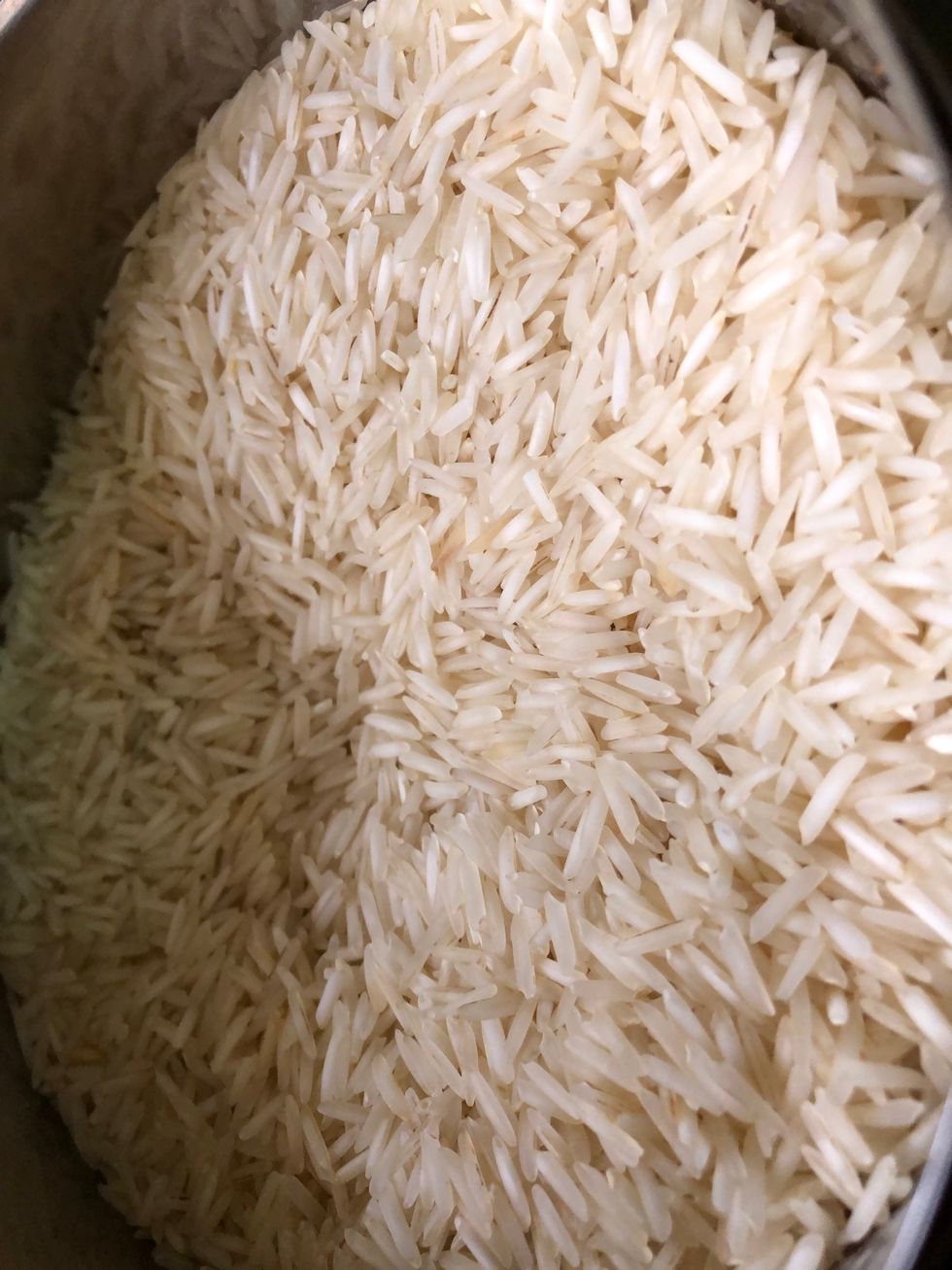 Basmati Rice 1.5 cup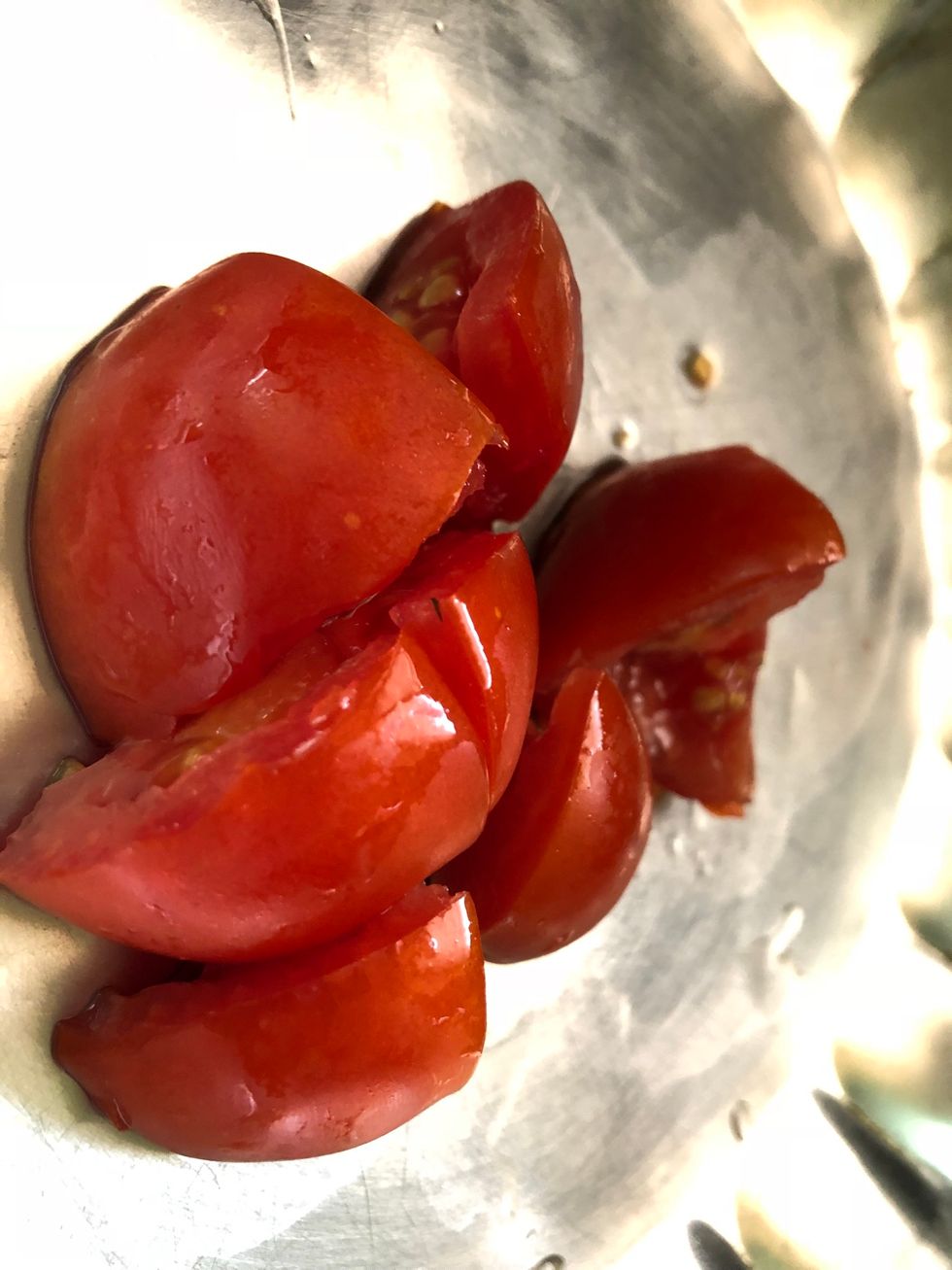 Tomato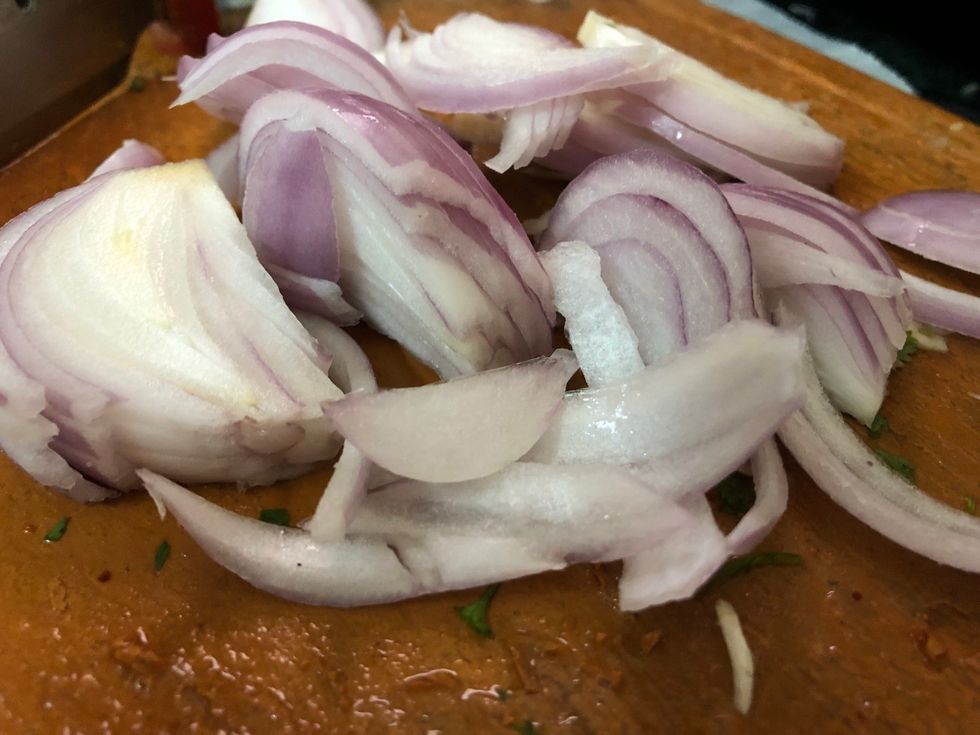 Chopped onions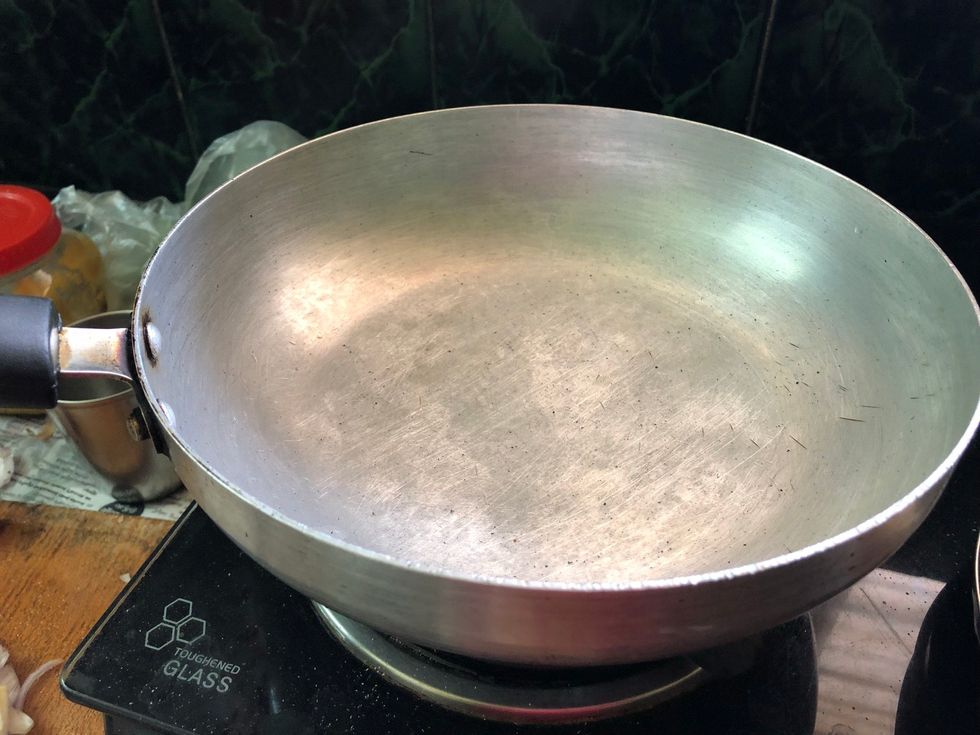 Take a pan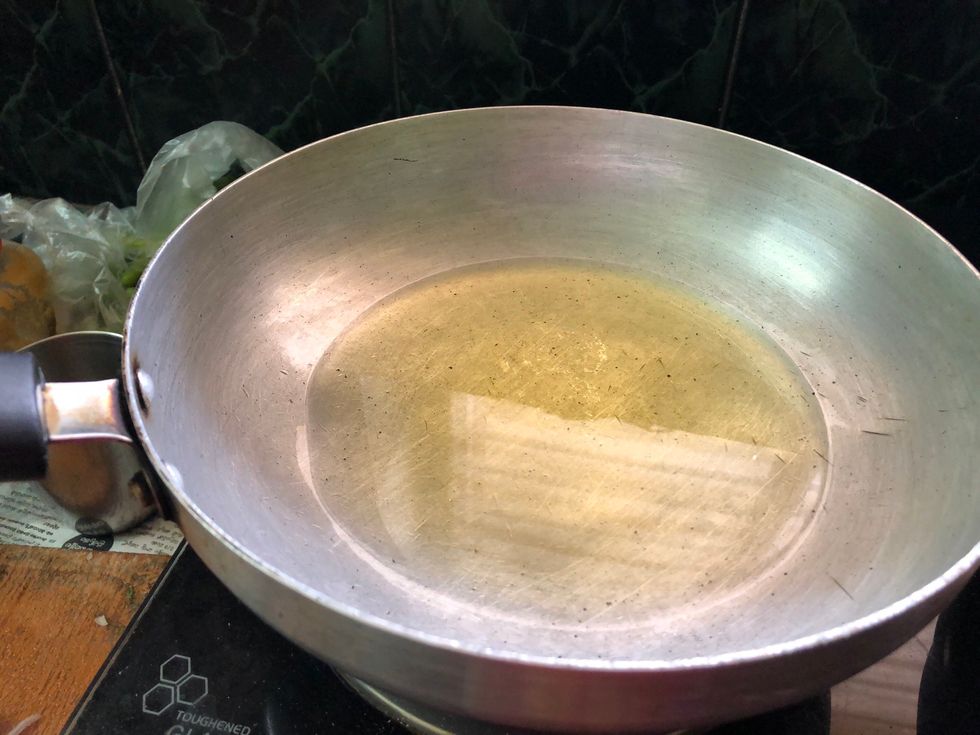 Heat the oil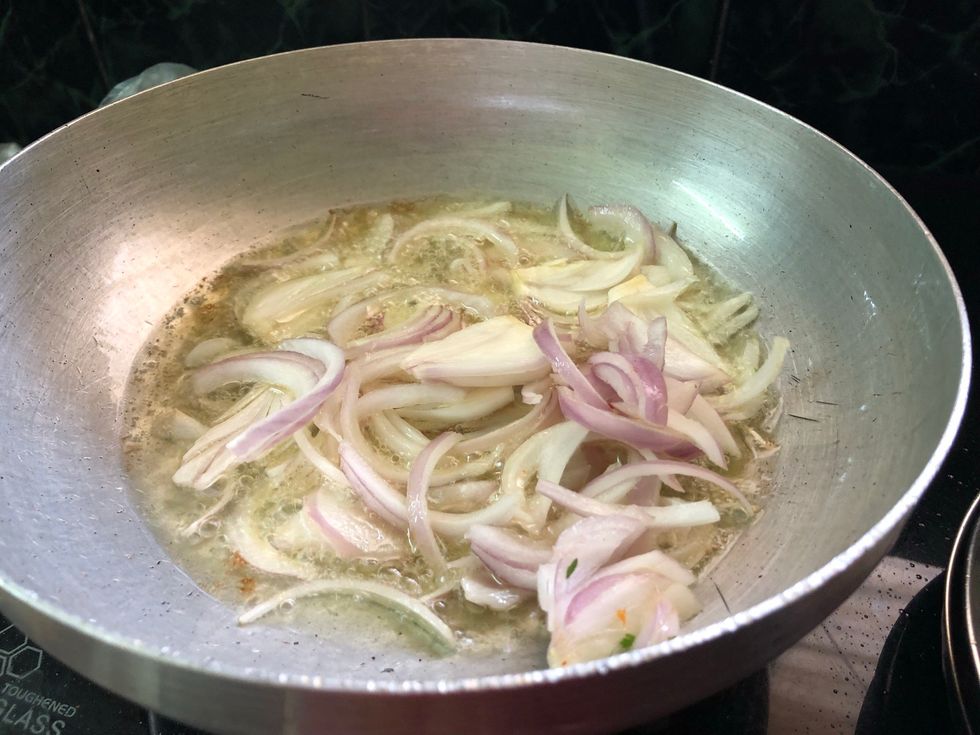 Fry the onions
Add chopped garlic, bay leafs, pepper powder and red chilli flakes..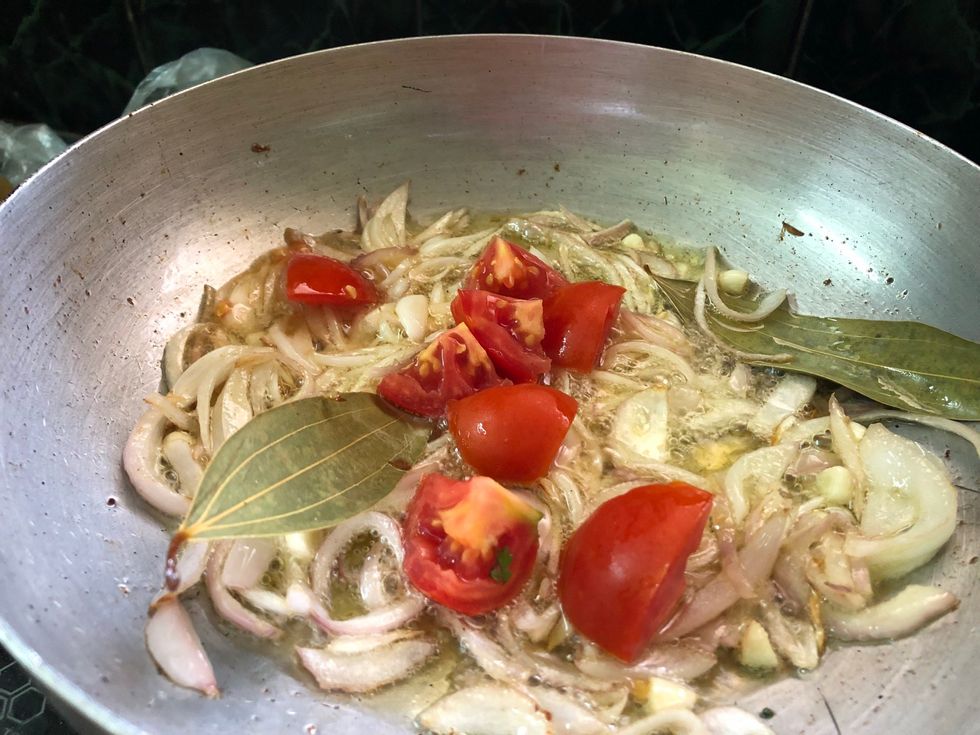 Add chopped tomoto and cook for 5 min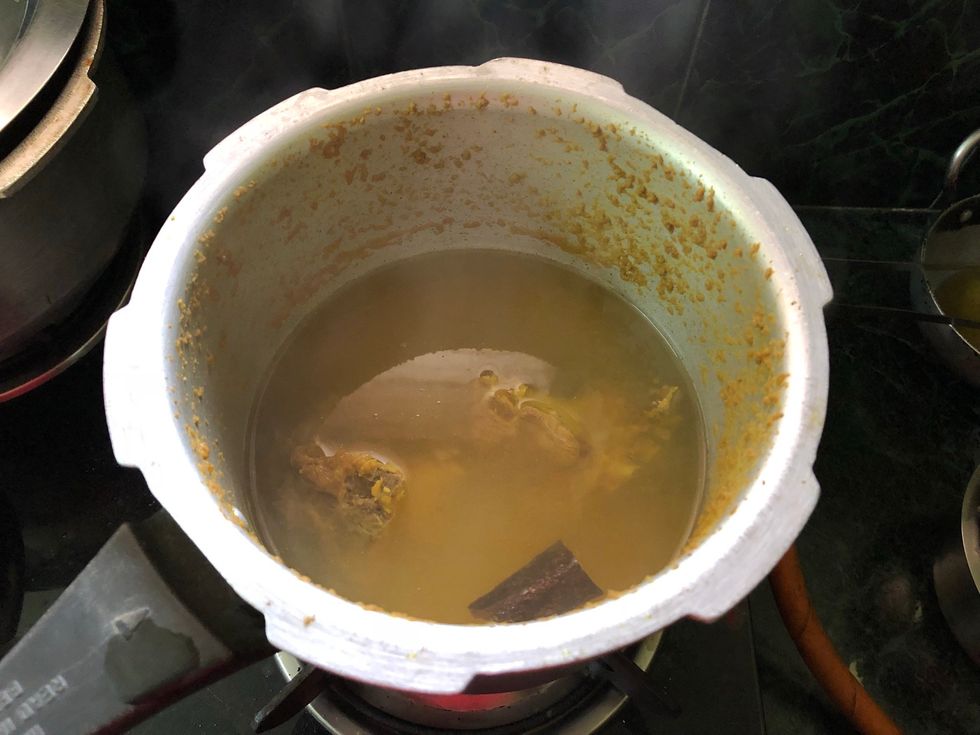 Keep the stock a side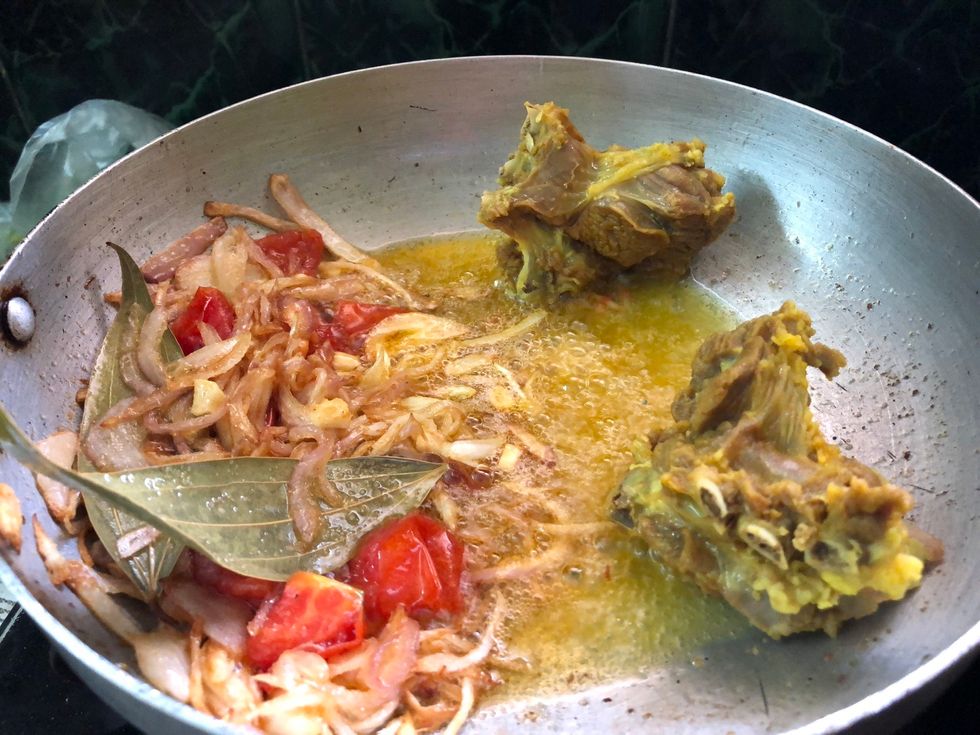 Add the boiled lamb pieces and shallow fry them in the pan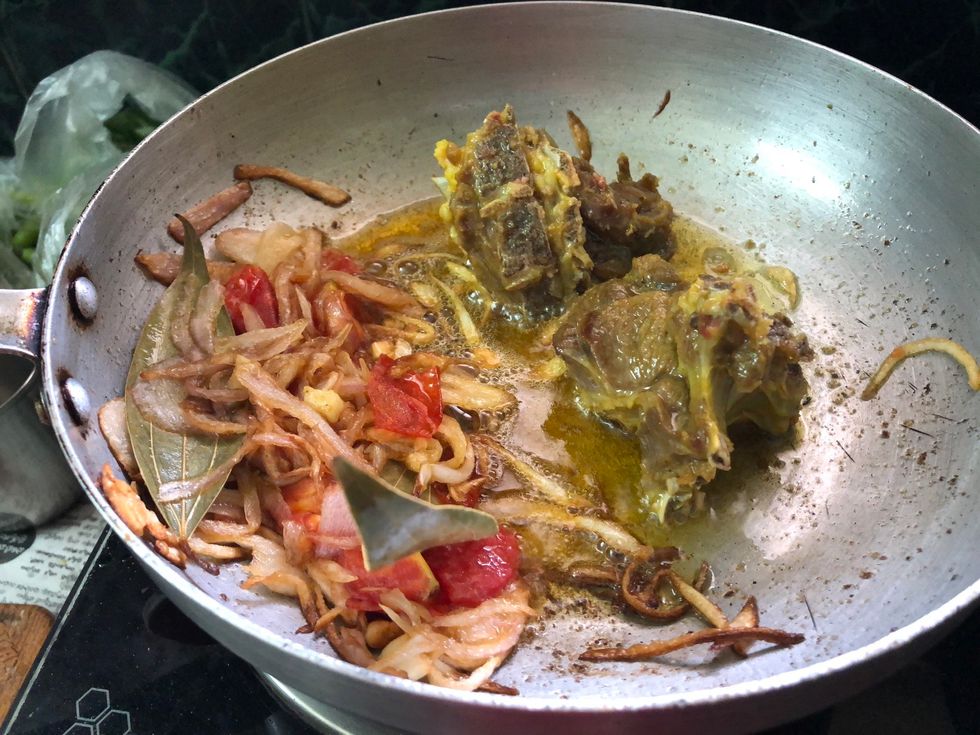 Cook for 5 min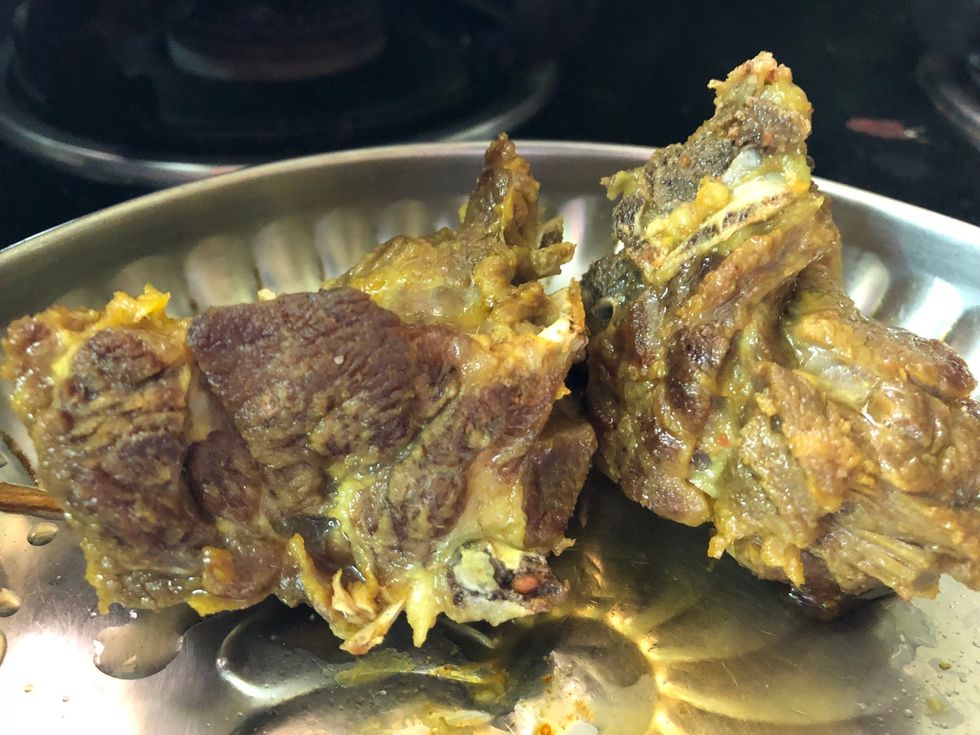 Then take off the lamb pieces aside.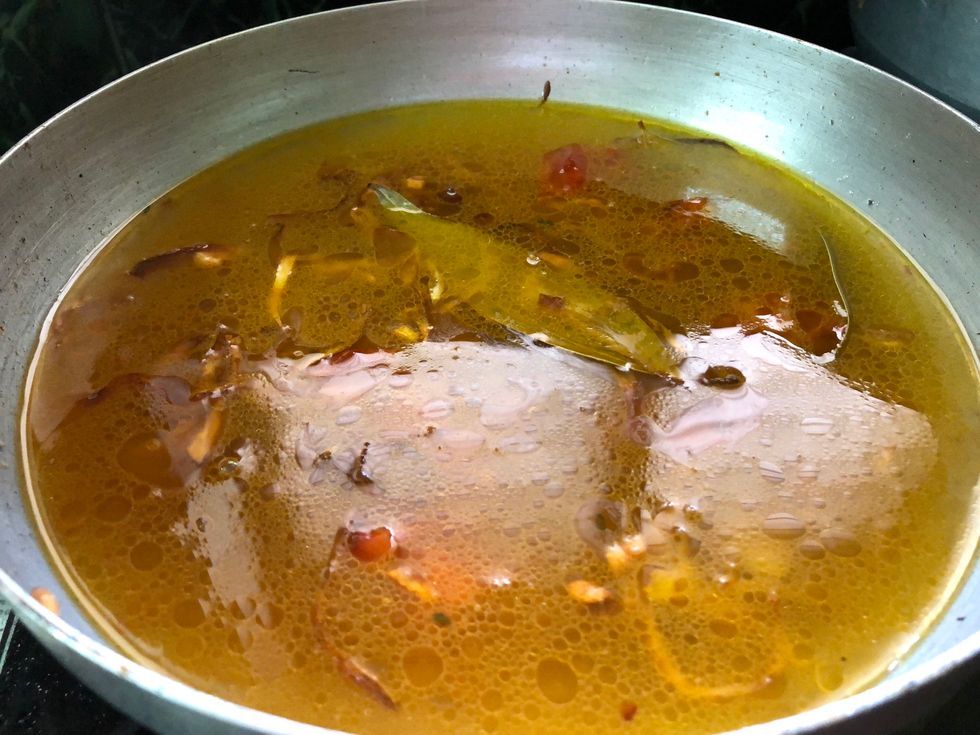 Then add the stock to the fried ingredients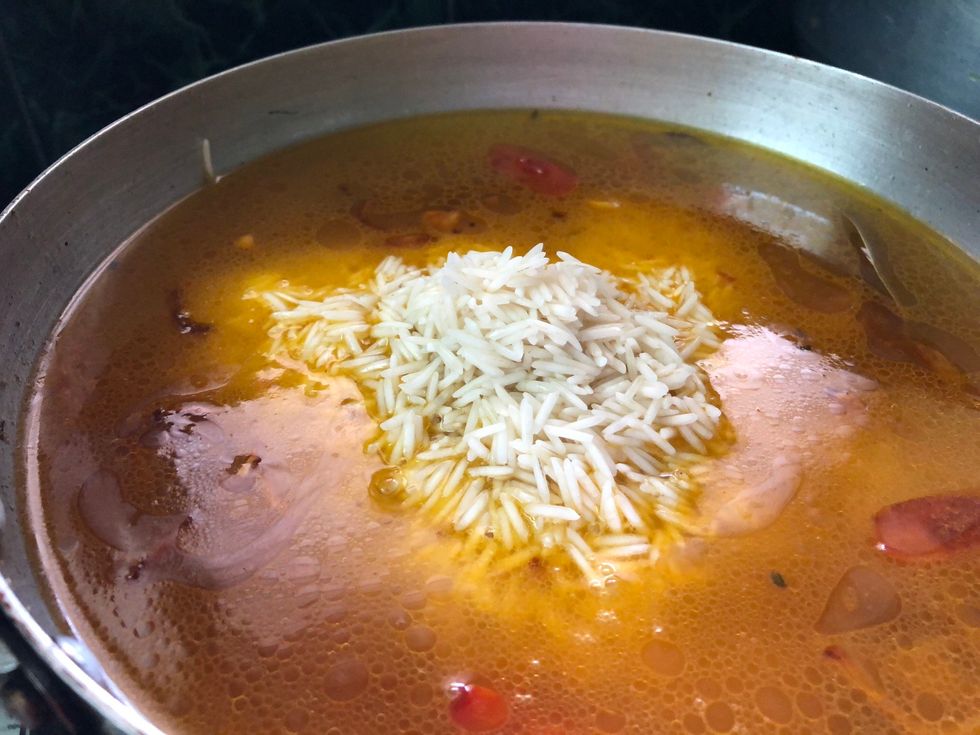 Then add basmati rice to it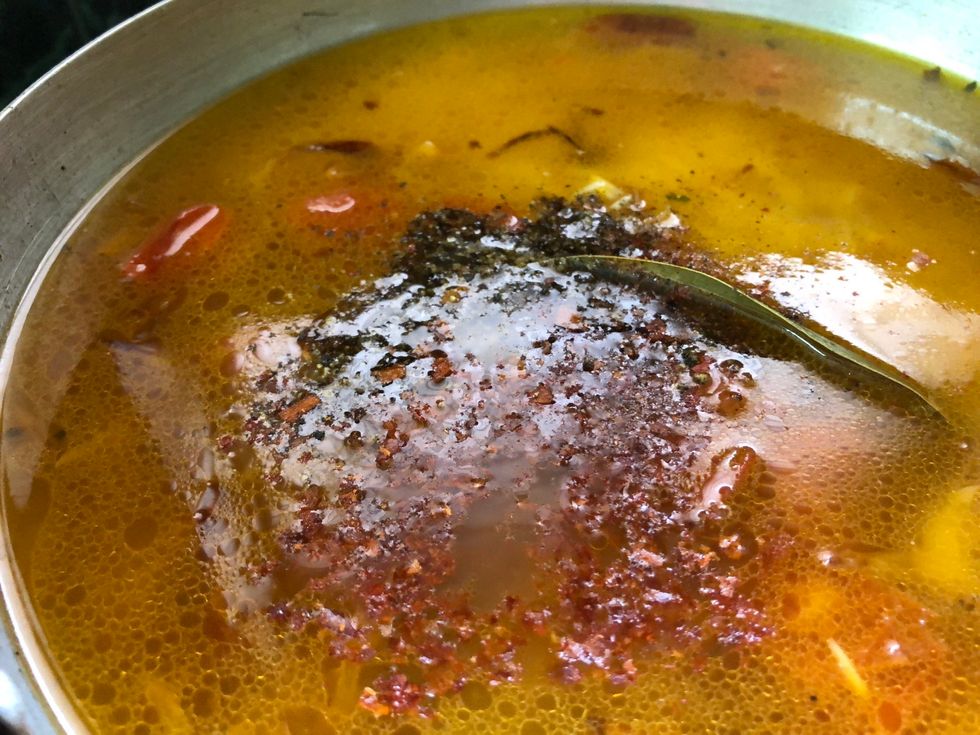 Then add pepper powder and red chilli flakes to it...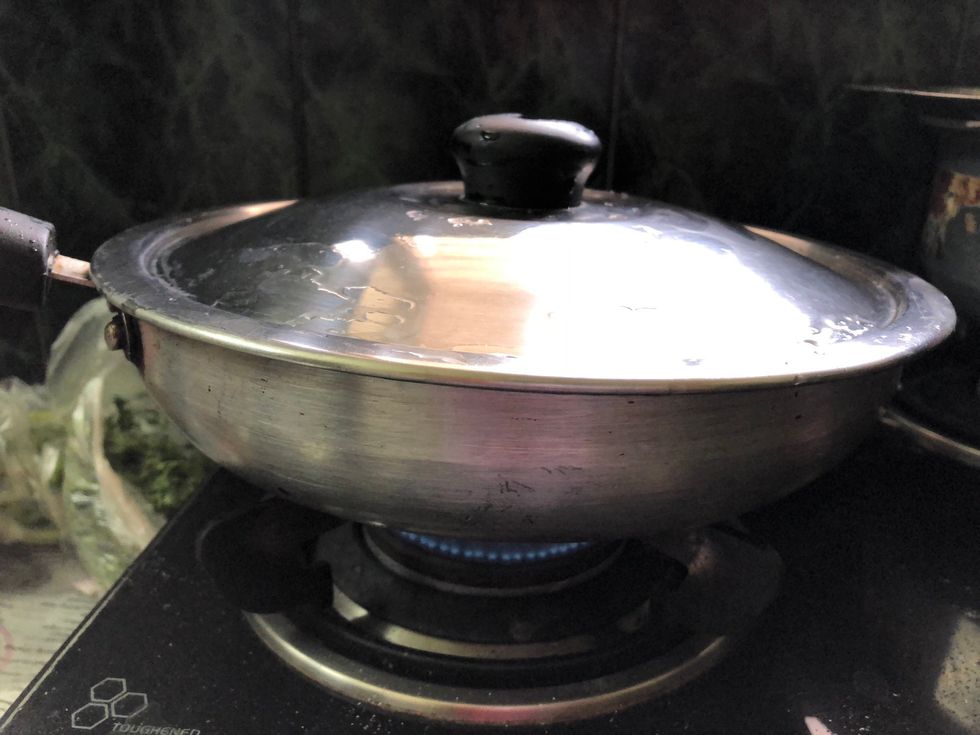 Cook for 5-10 min on medium flame till the rice cooks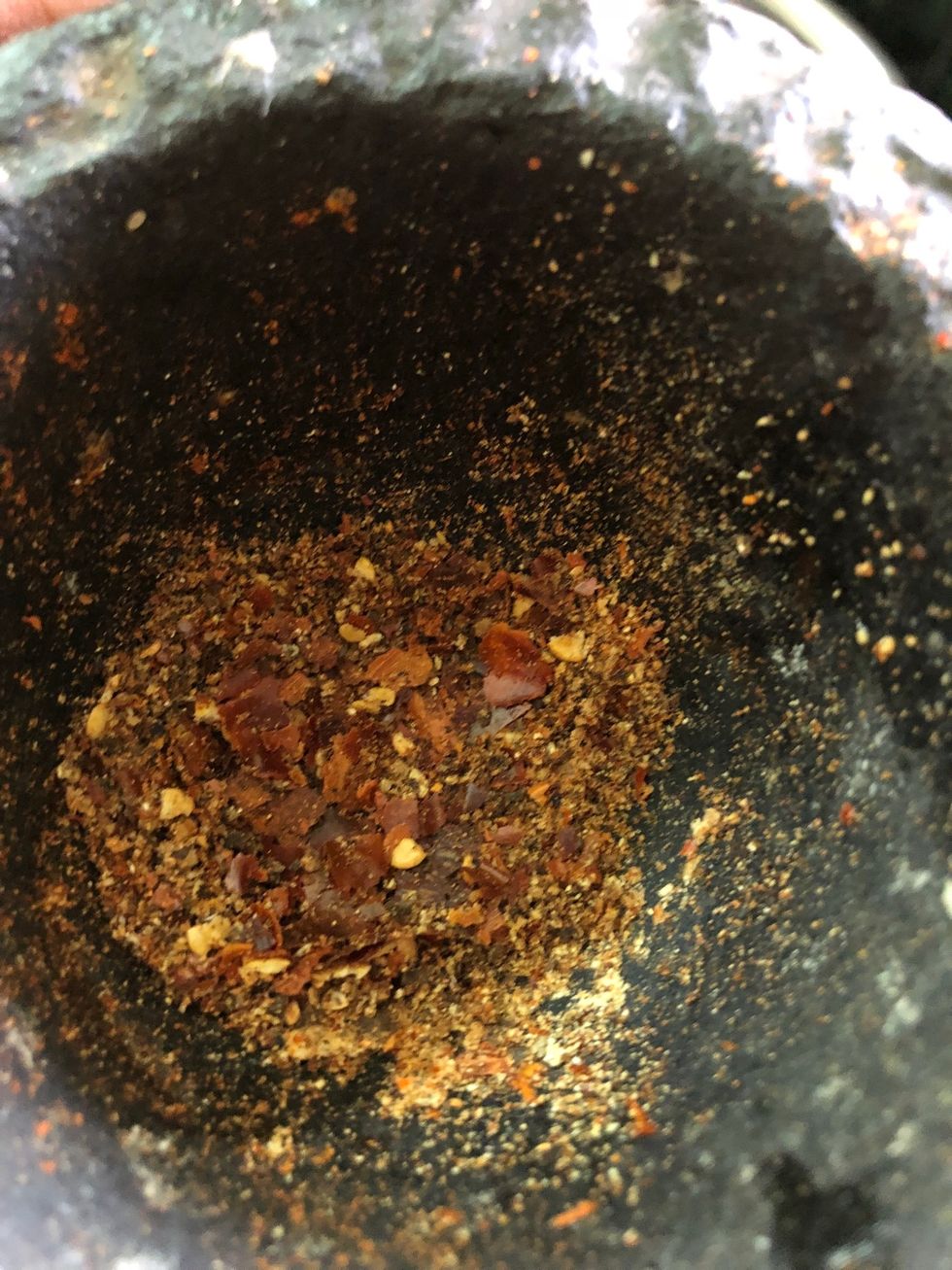 Now make the powder of red chilli flakes and pepper
Add the lamb pieces and top it the flakes and pepper powder on it..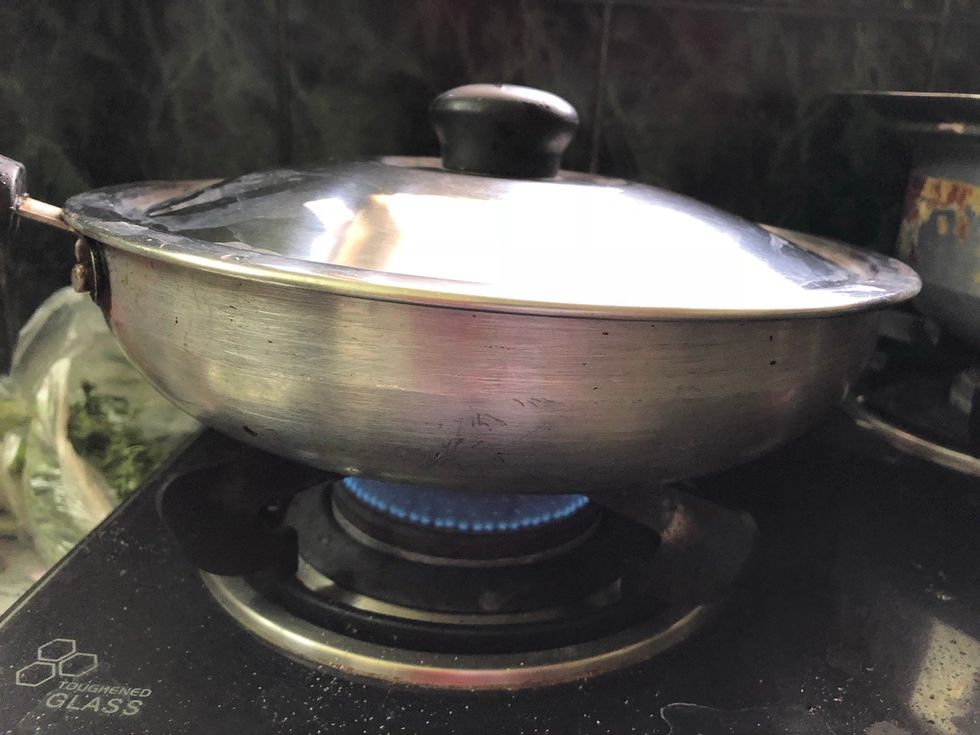 Then cook till the rice cooks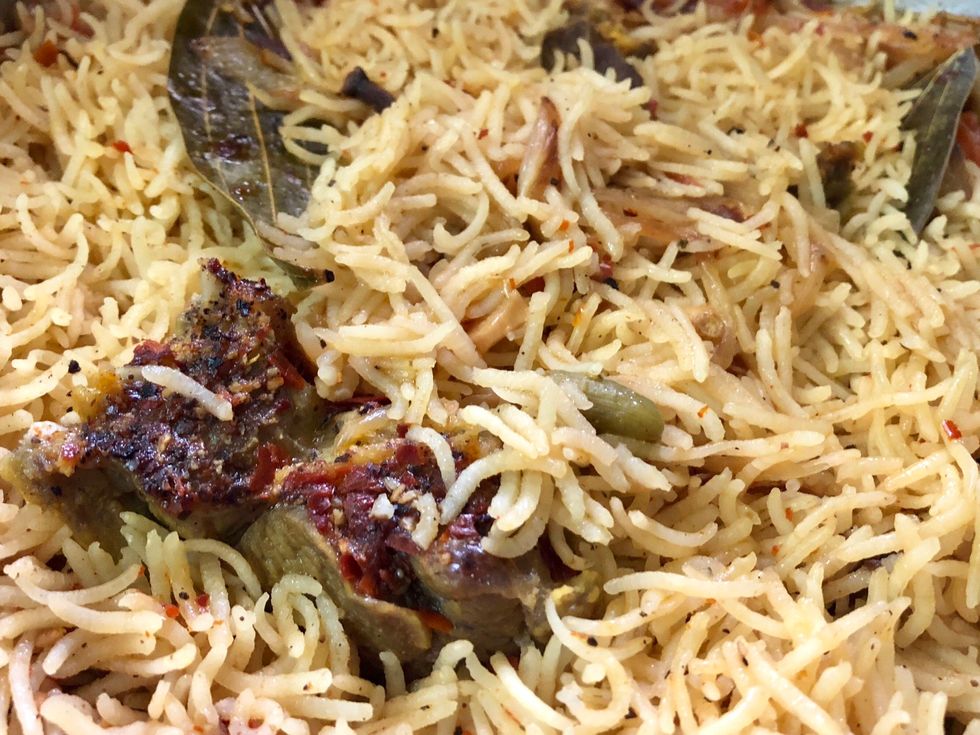 After the rice cooks it looks like this... delicious and aroma is astonishing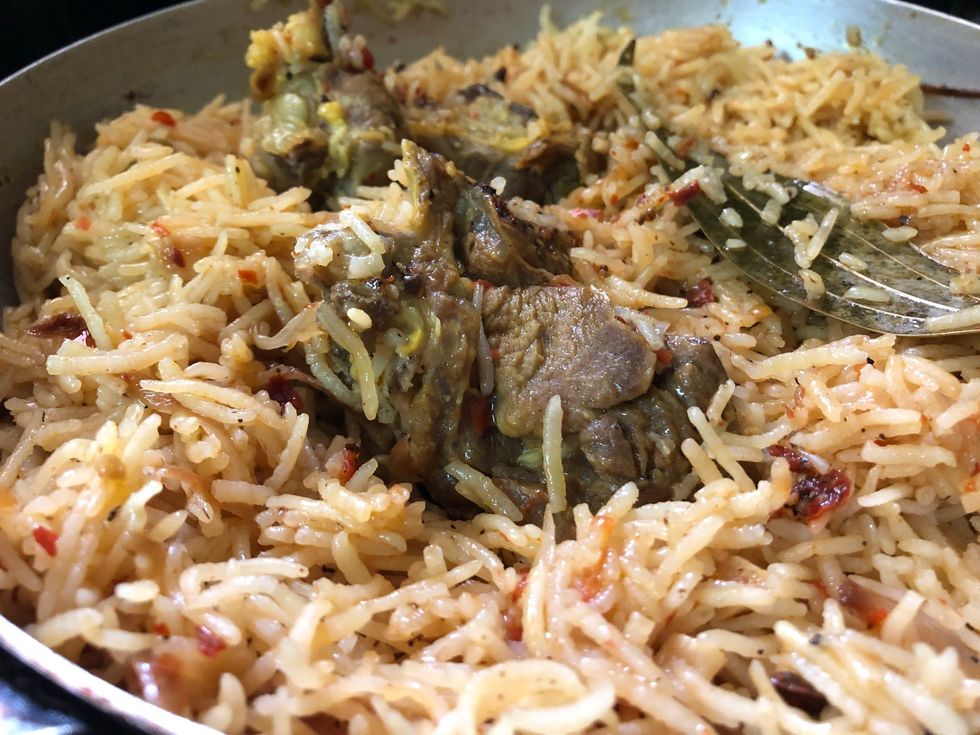 Beautiful kabsa laham is done...
Take that!!! Kabsa Saudi Biryani is ready to serve... 🐐🐐🐐
250.0g Lamb Ribs
1.0g Tomato
1.0g Onions
Black pepper powder
Red chilli flakes
2.0g Cardamom
1.0g Cinnamon stick
1/5c Oil
Salt
1.0tsp Turmeric powder
2.0tsp Cloves
2.0 Bay leaf