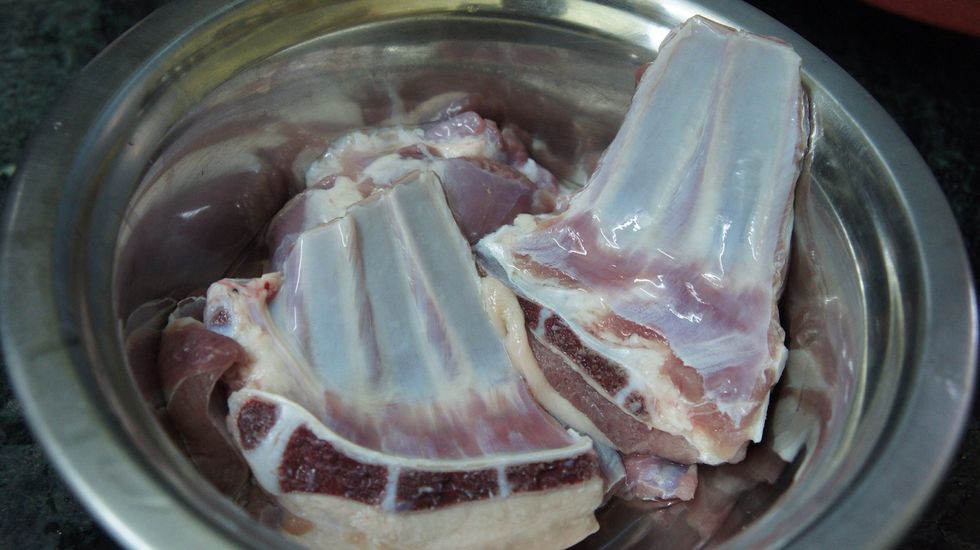 500 gms Lamb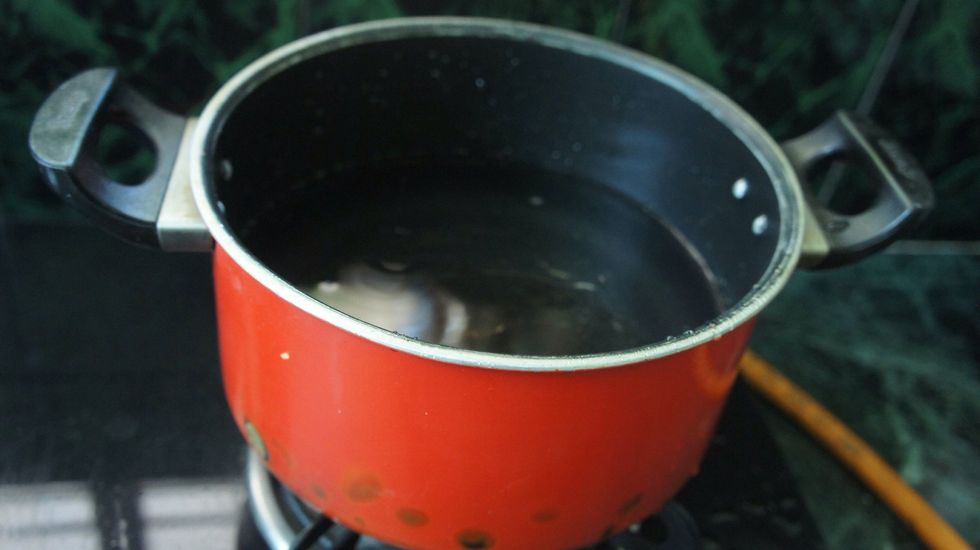 5 cups of water for boiling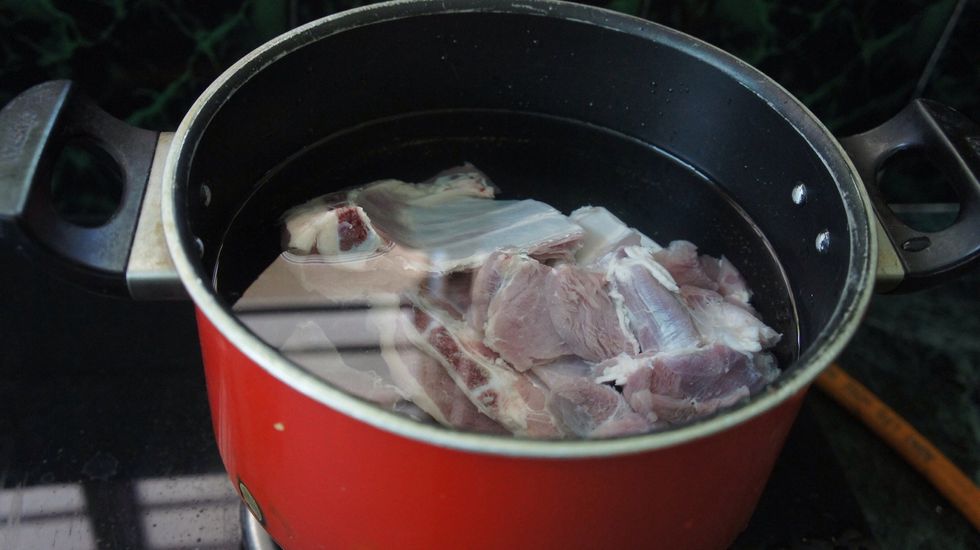 Add the meat into the water and boil it for an hour in simmer.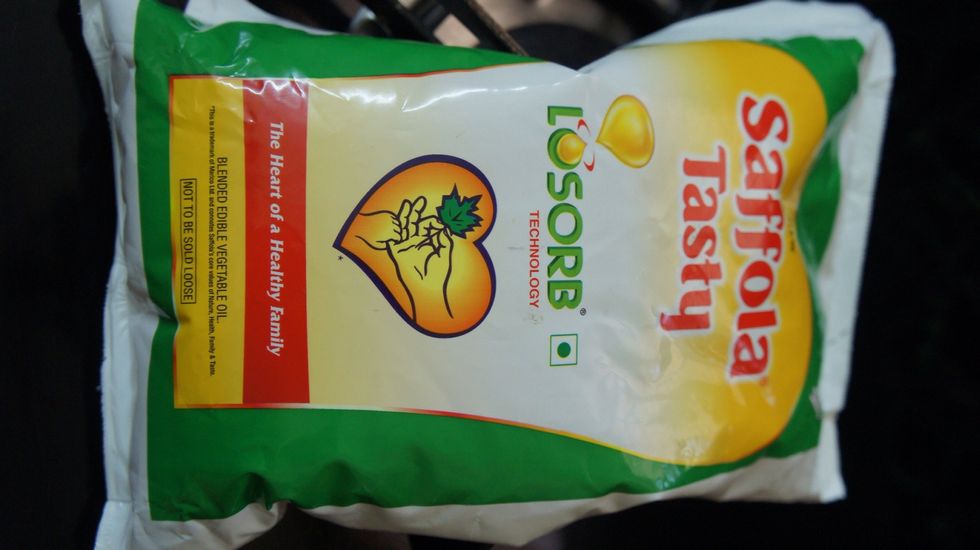 Vegetable oil for cooking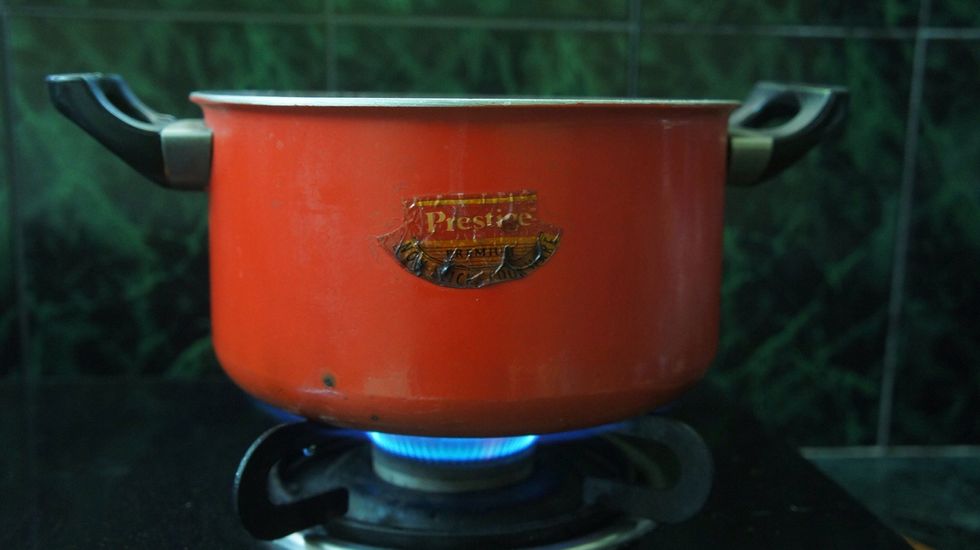 Now boil the meat in high flame for 2 min then low flame for an hour.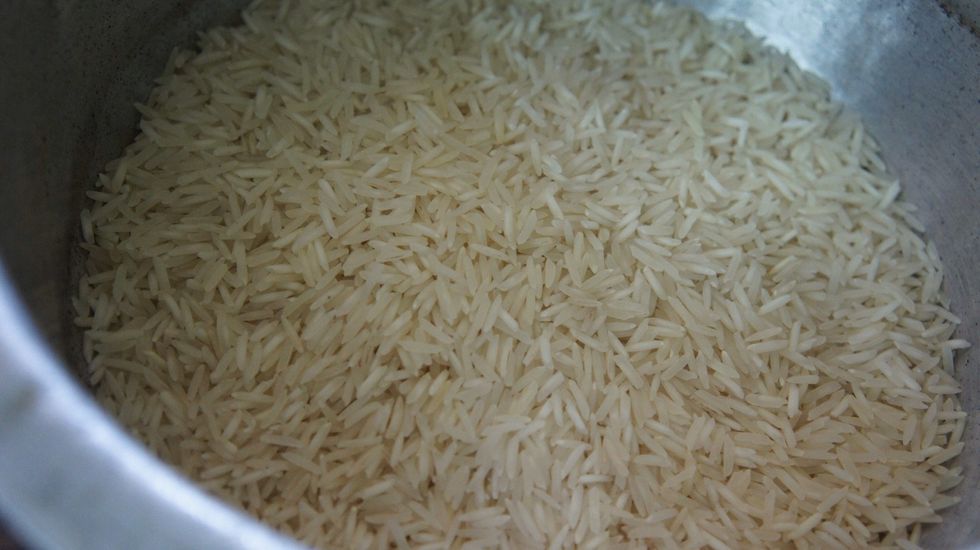 Basmati rice 2.5 cups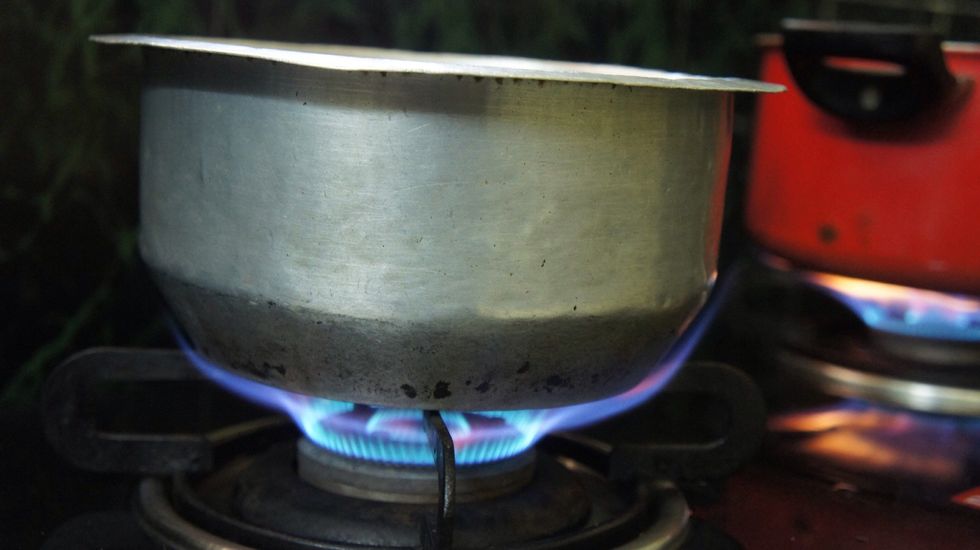 Half boil the basmati rice. Measurements: for 2.5 cups you need to take 5 cups of water.
Stir the boiled meat..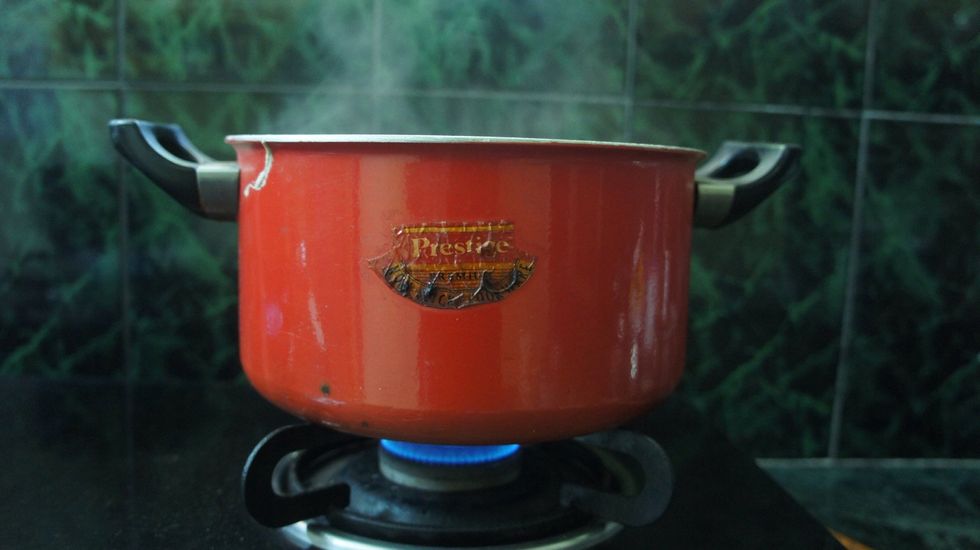 Cook for few more min in low flame till clock ticks an hour.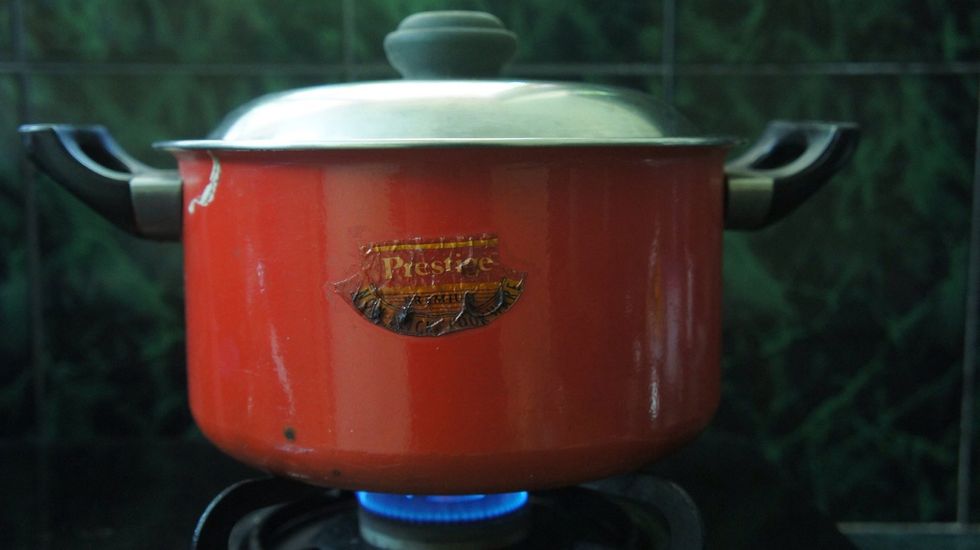 When you boil the meat keep the lid closed.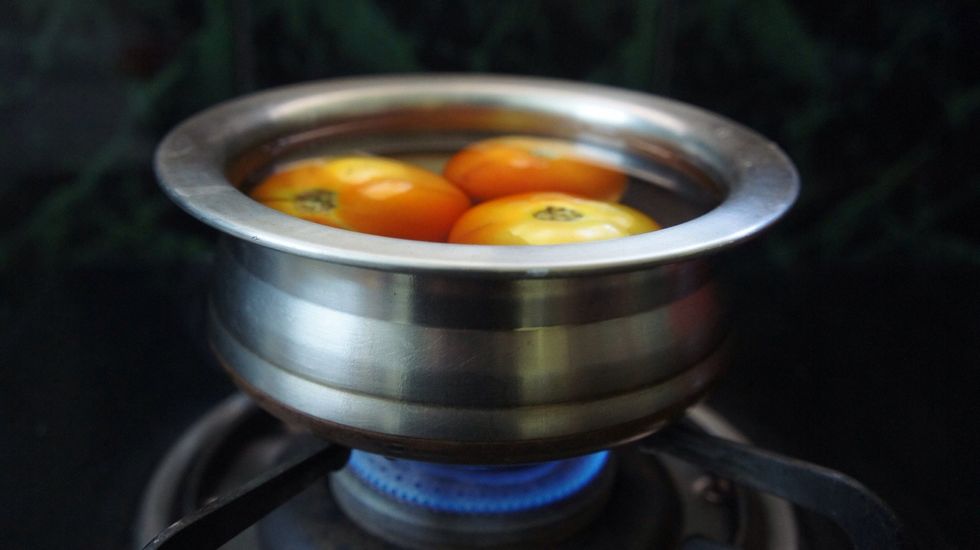 Take 3 medium sized tomatoes, 1 for purée and another 2 for chopping. Boil for 2-3 min.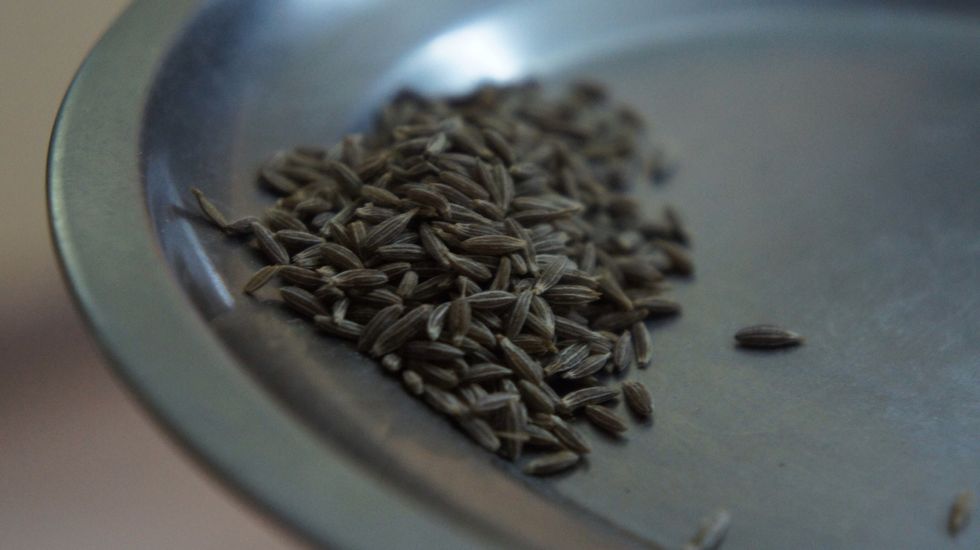 Cumin seeds.
Cardamon pods and black pepper.
Now take the half boiled rice and drain it... Sprinkle some cold water on it otherwise ye rice will break..
Peel off the tomatoes..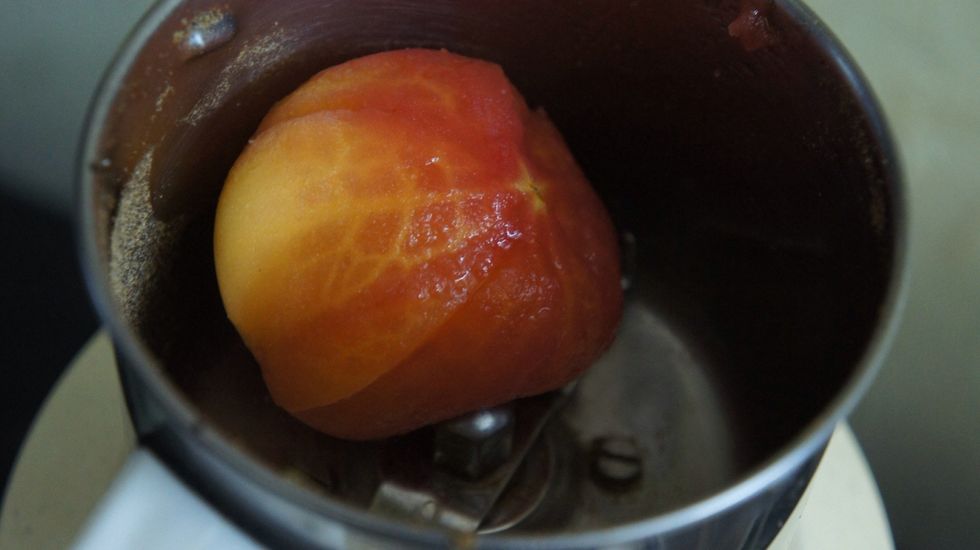 Then for purée take 1 peel off tomato and grind it.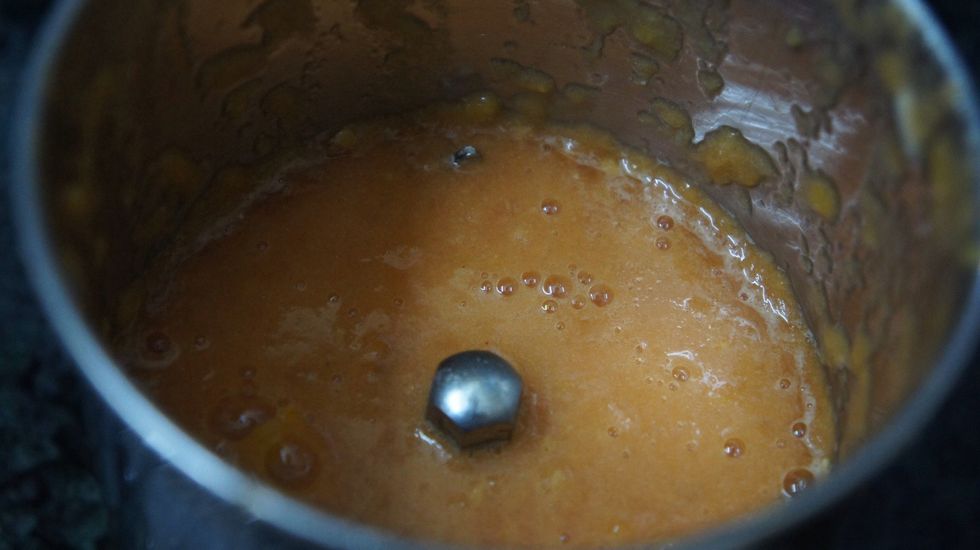 That's purée..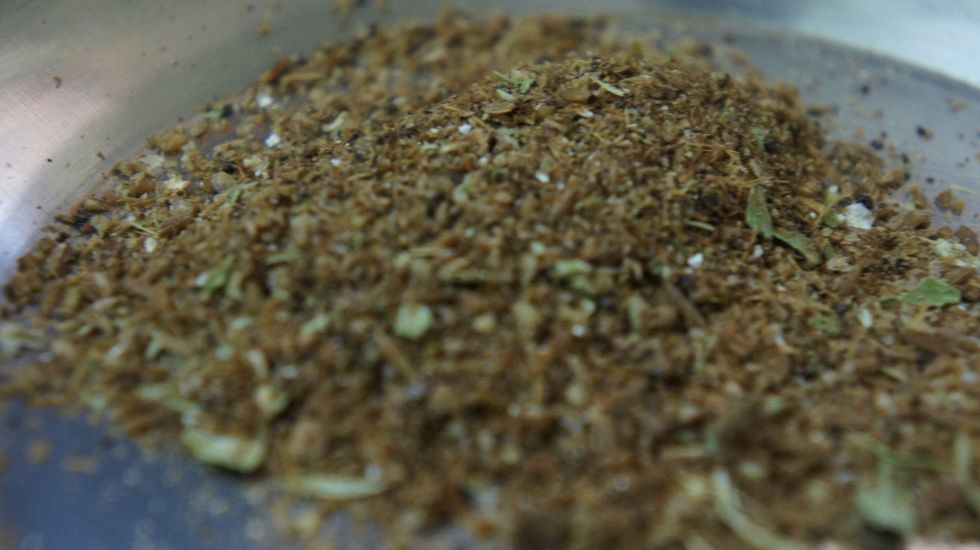 This is a powdered mixture of cumin seeds, cardamom pods and black pepper.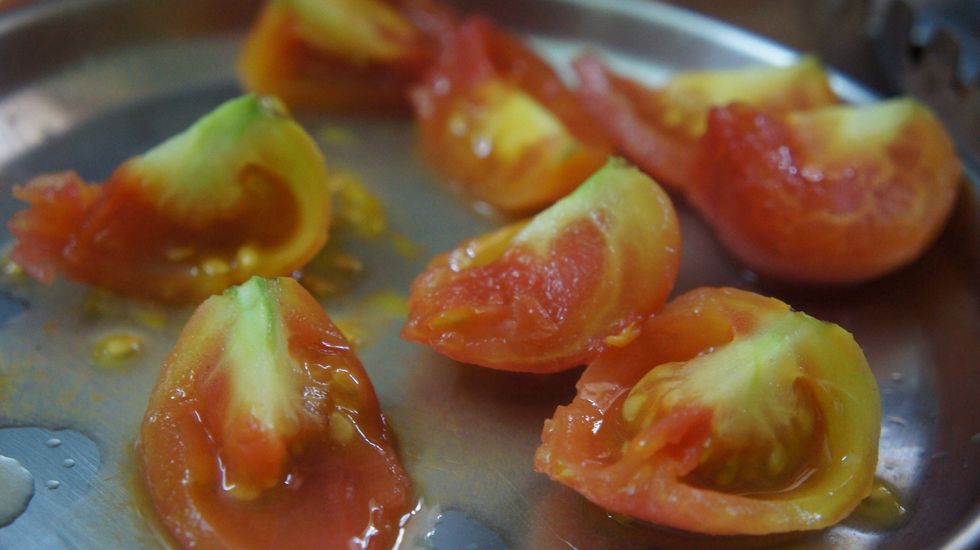 Peeled off tomatoes needs to be chopped.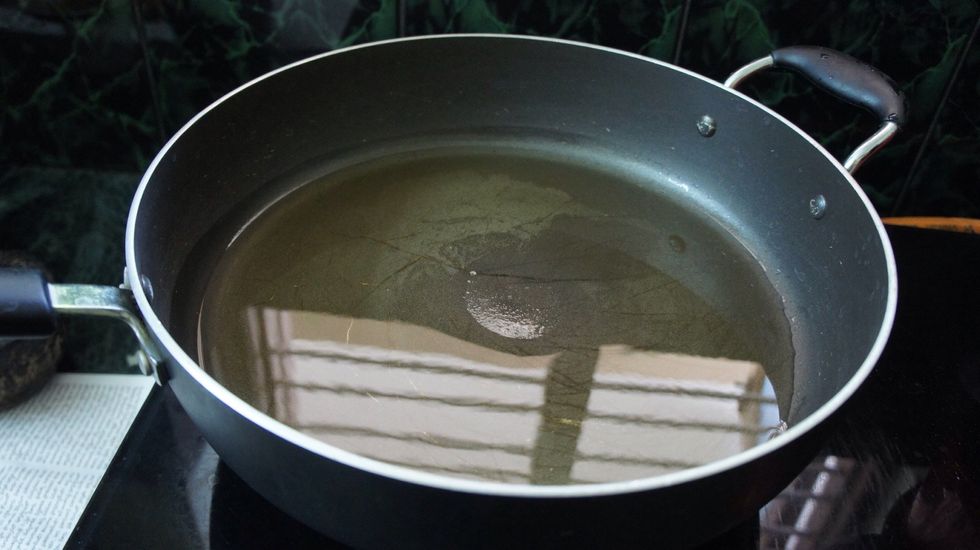 Take a big pan and heat the vegetable oil.
Cinnamon stick.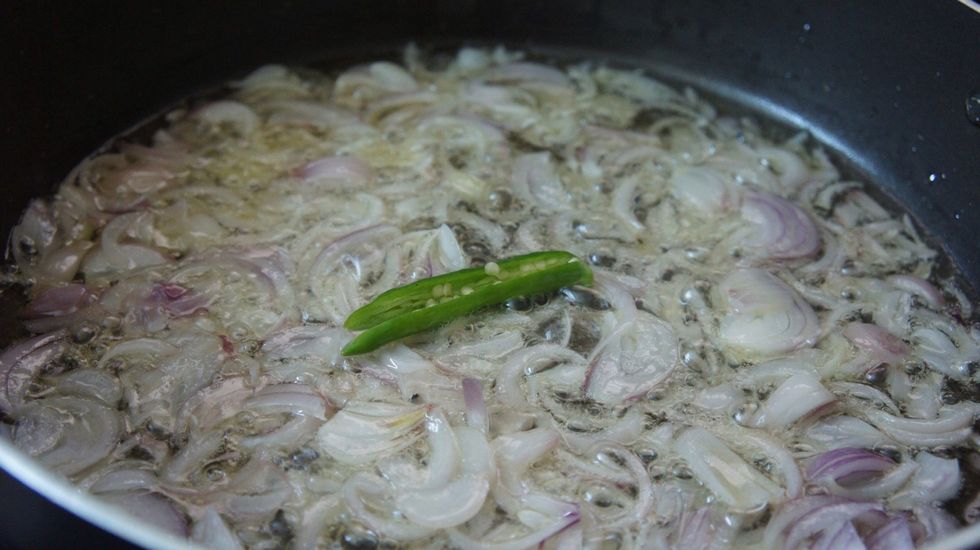 Now add the chopped onions and a split green chilli..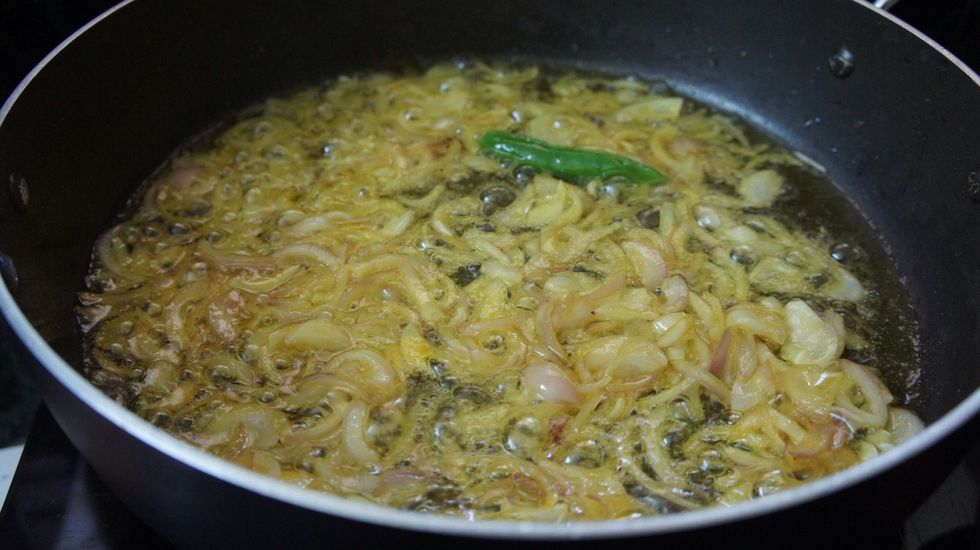 Now cook for 4-5 min in low..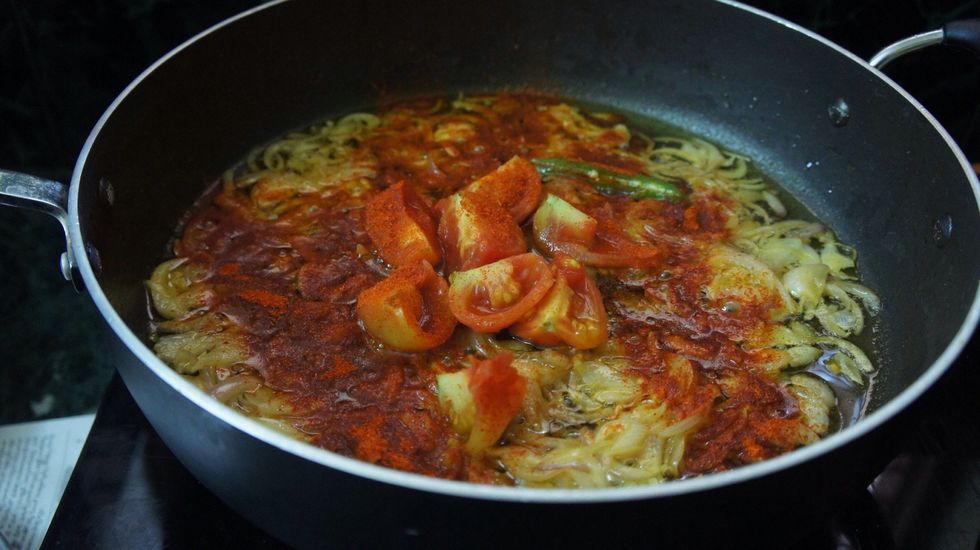 Then add peeled off tomato, red chilli powder, salt and powdered mixture..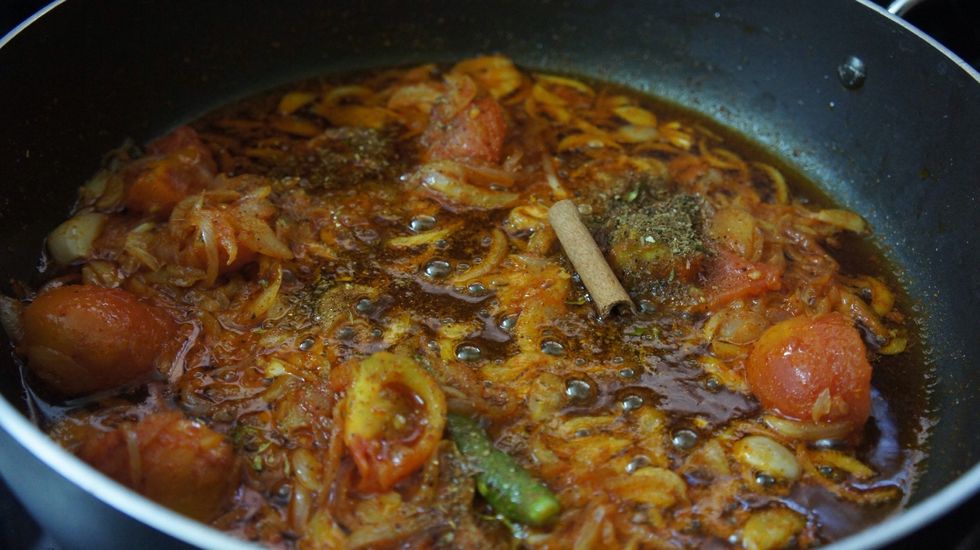 Add cinnamon stick..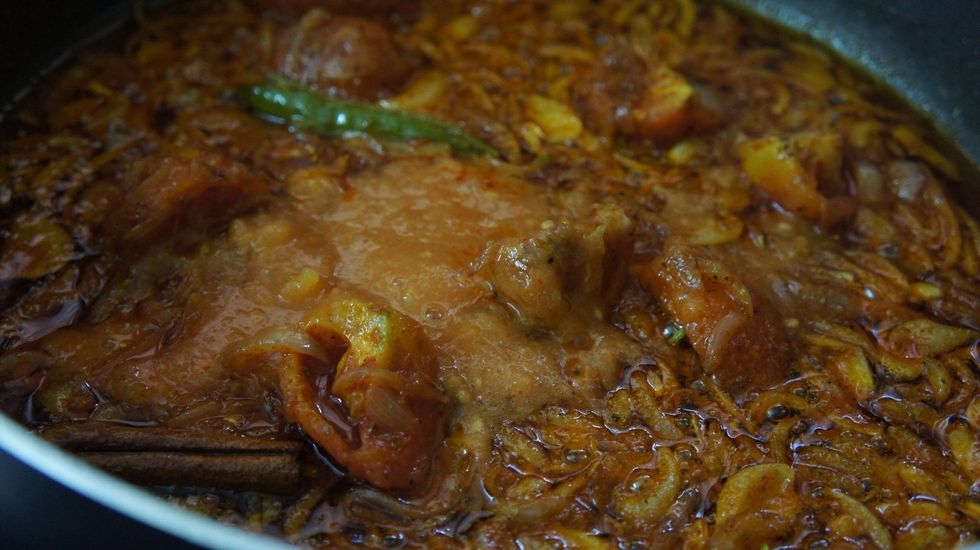 Then add purée..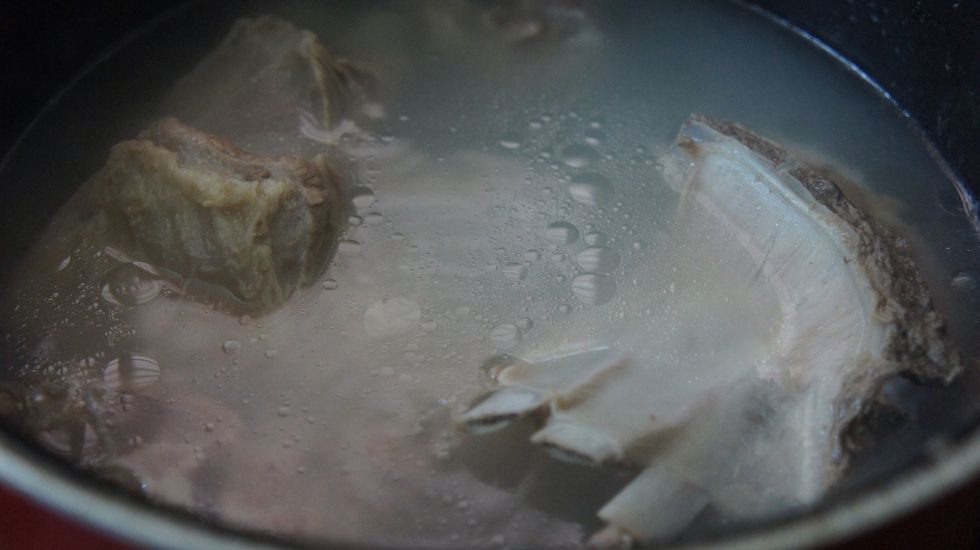 After an hour take the boiled meat...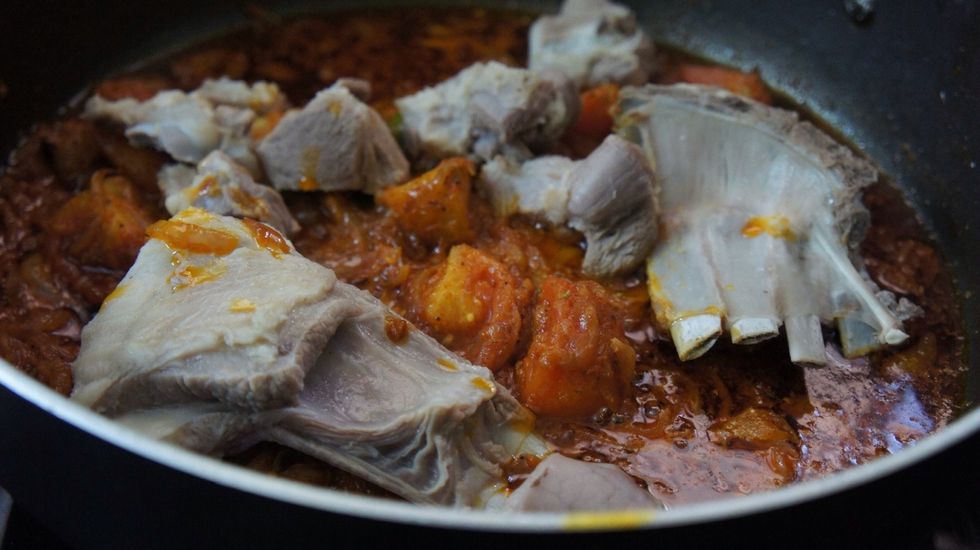 Then add the boiled meat to the mixture..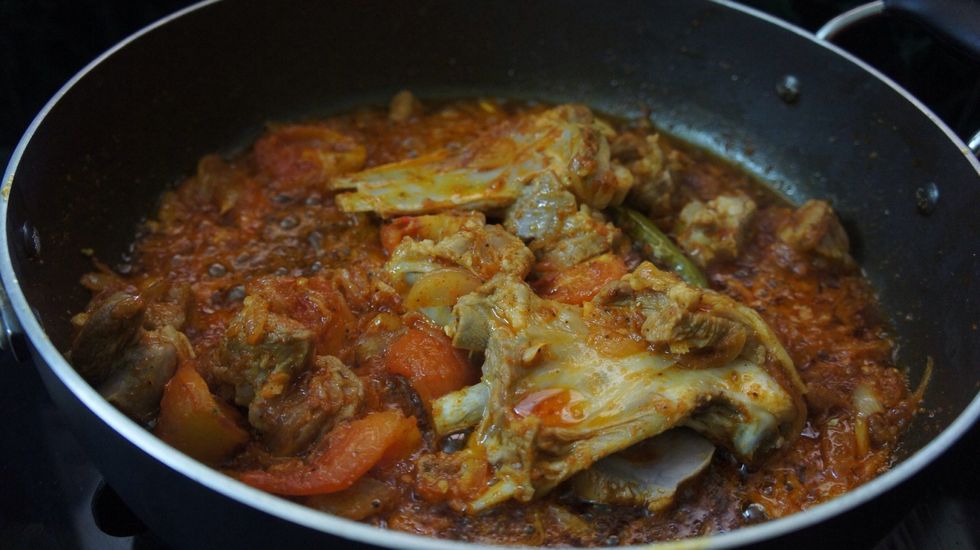 Now stir and cook for 2-3 min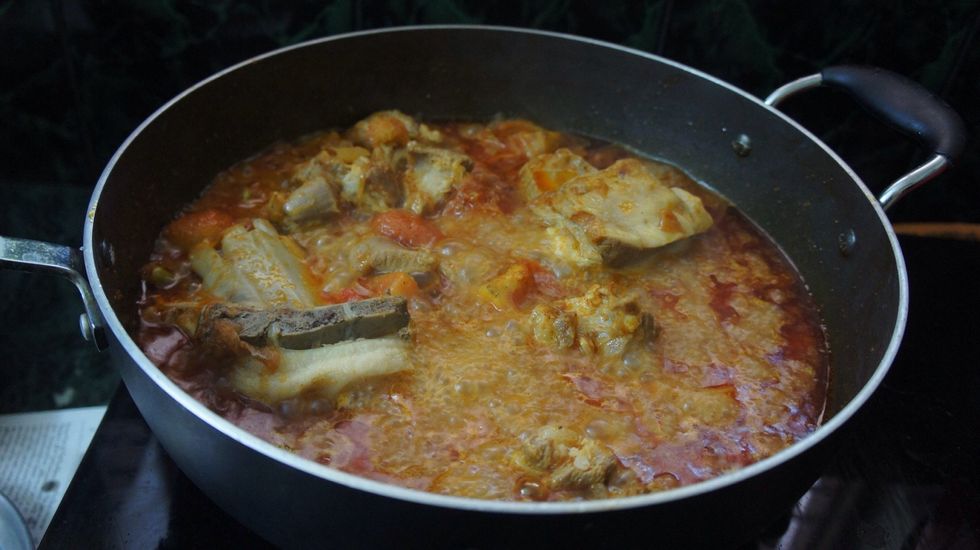 Add some lamb stock..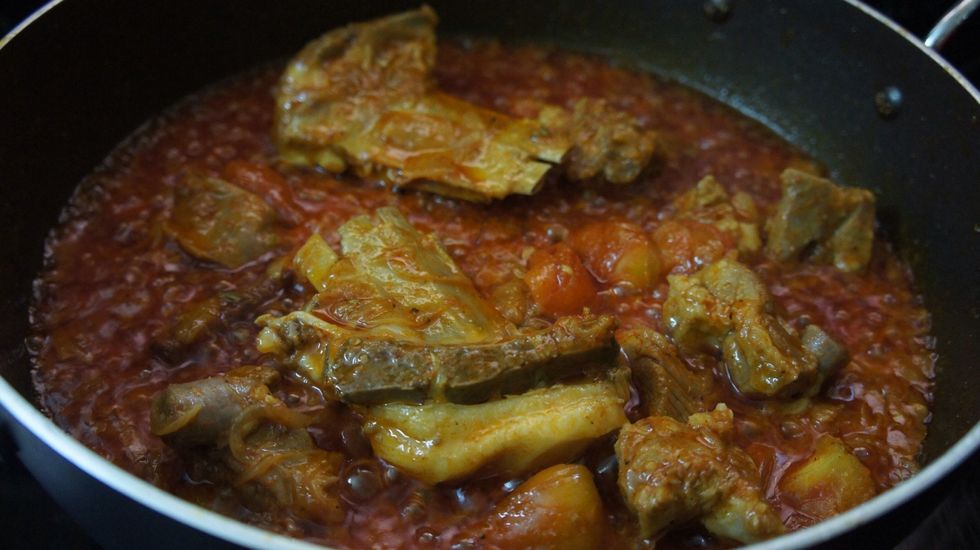 Now cook for at least 5-10 min in medium...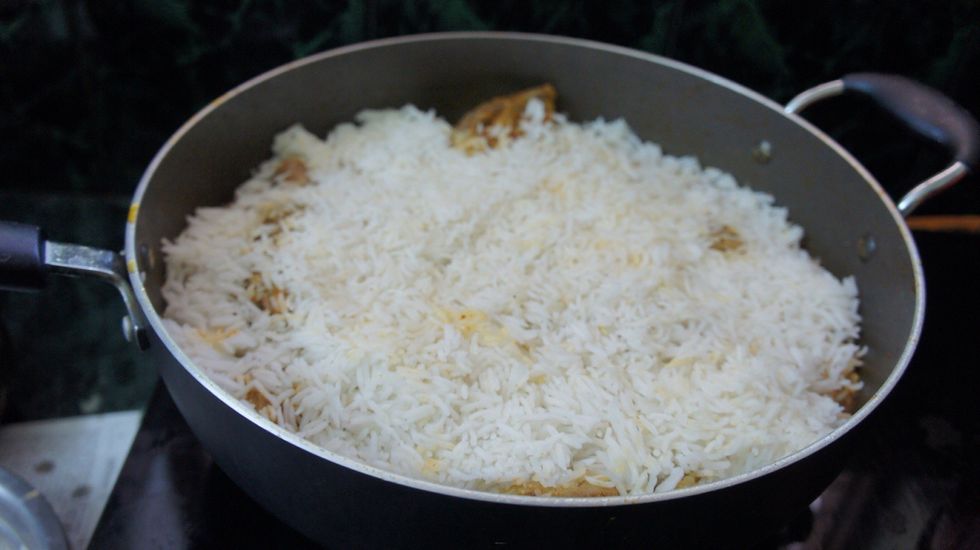 Then add the half boiled basmati rice on top of the mixture...
Since the rice is half boiled we need to cook for 5-10 min in low flame with Lid-On.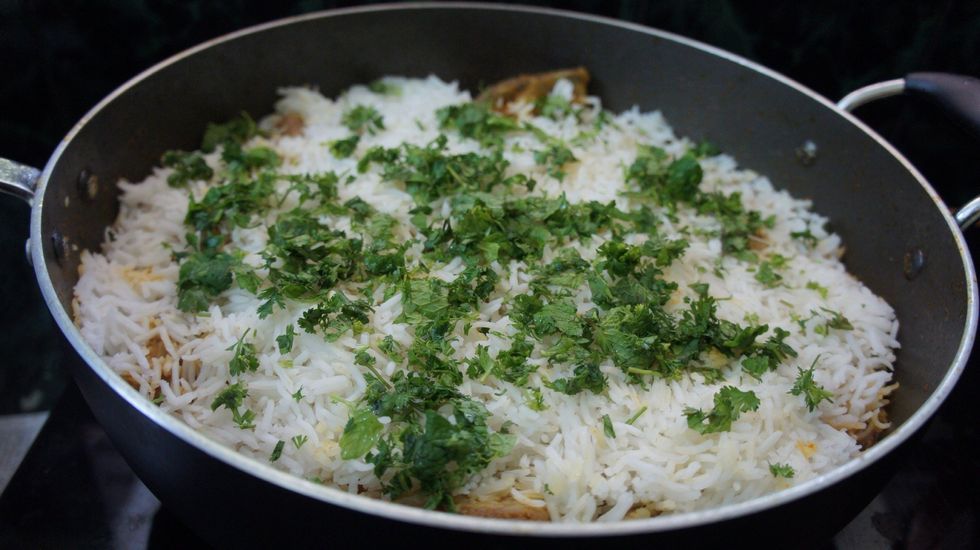 After 5-10 min put some chopped herbs like mint leaves and coriander leaves...
Mix the rice with boiled lamb meat and the whole gram mixture..That's it one of the tastiest and high content of protein food is ready!!! Yeah it's "Kabsa Laham!!!" ♨️♨️♨️
5.0c Water
500.0g Lamb cut into rib pieces and cubes
3.0Tbsp Vegetable oil
2.0Tbsp Medium onions
2.0 Tomatoes peeled and chopped
1.0 Green chilli
2.0tsp Ground Cumin
4.0 Cardamom pods
3/4Tbsp Black pepper
1.0 Stick cinnamon
1.0Tbsp Tomato paste
1/2c Basmati rice