"Carefully done, and perfectly flavored, it is certainly one of the most delicious beef dishes concocted by man" Child, Julia. "Mastering the Art of French Cooking"
This dish is a bit of work, but it will definitely be worth it.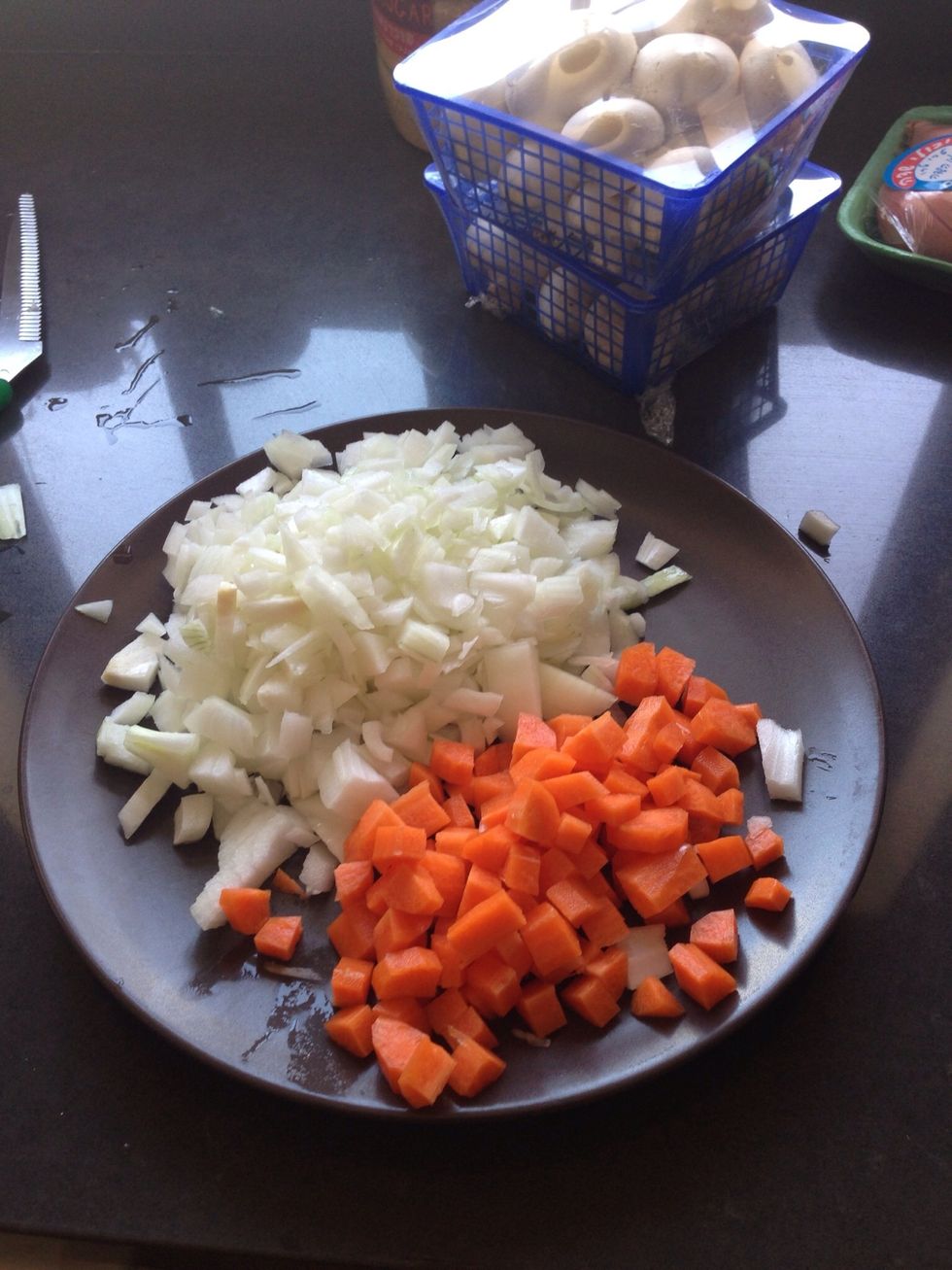 Start by dicing up the carrot and onion.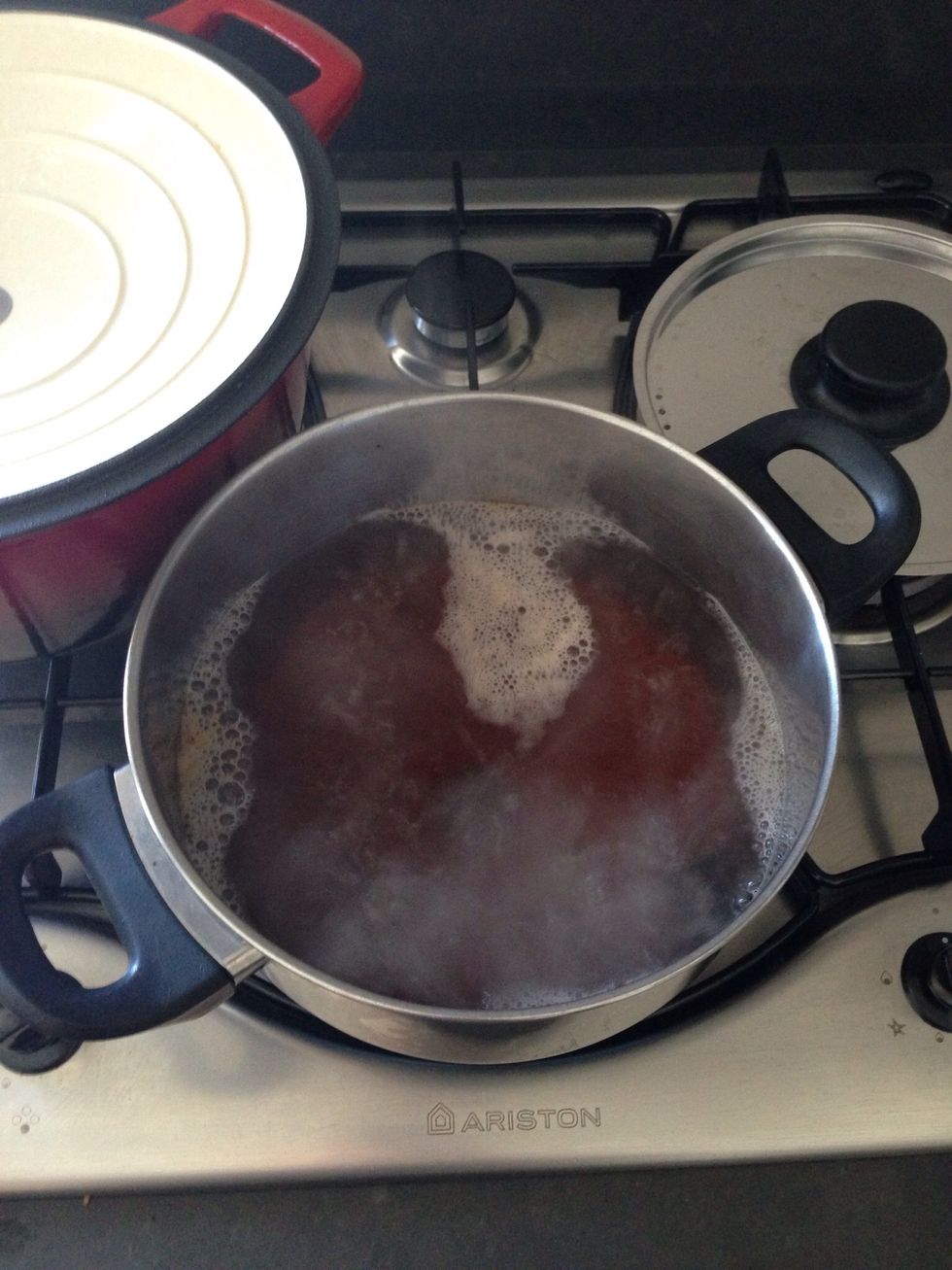 Prep your beef stock. I used 2 beef stock cubes.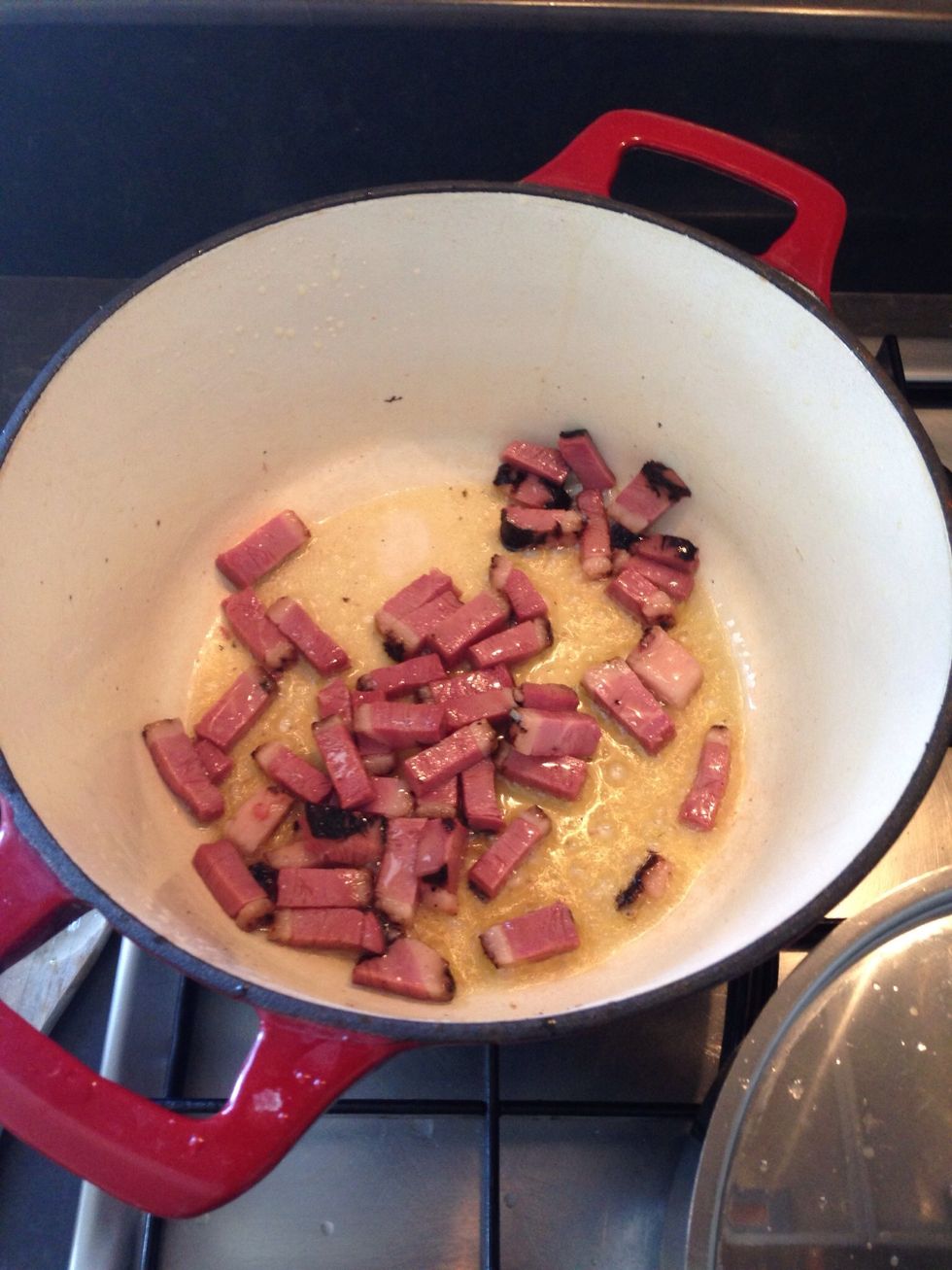 Put some olive oil in the casserole and add in the bacon chopped in to small sticks. (I used goose breast because my family doesn't eat pork)
At this stage your kitchen should start to smell like a 5 star French restaurant!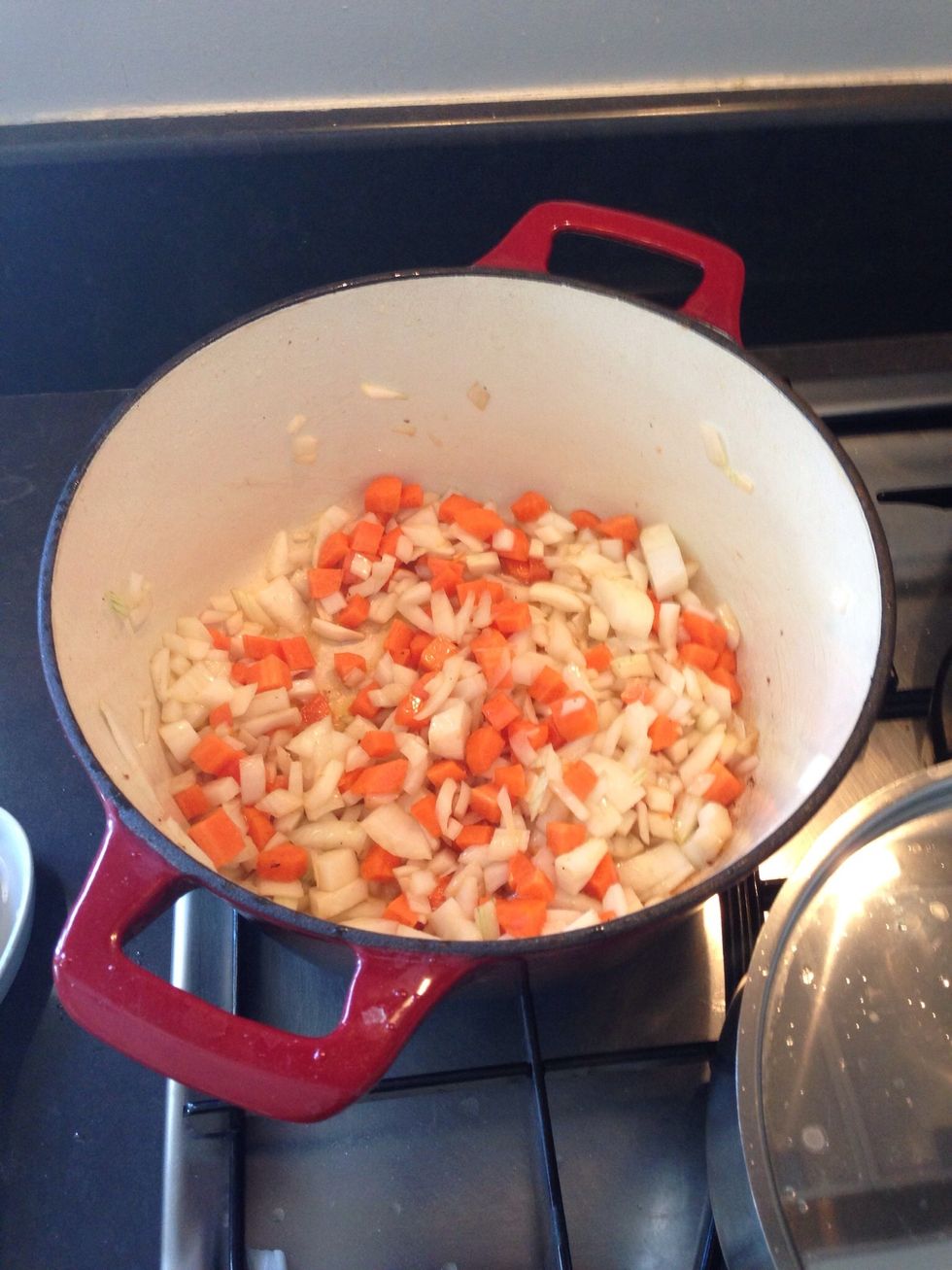 Remove the bacon aside and add in the vegetables using the bacon fat left in the casserole and olive oil.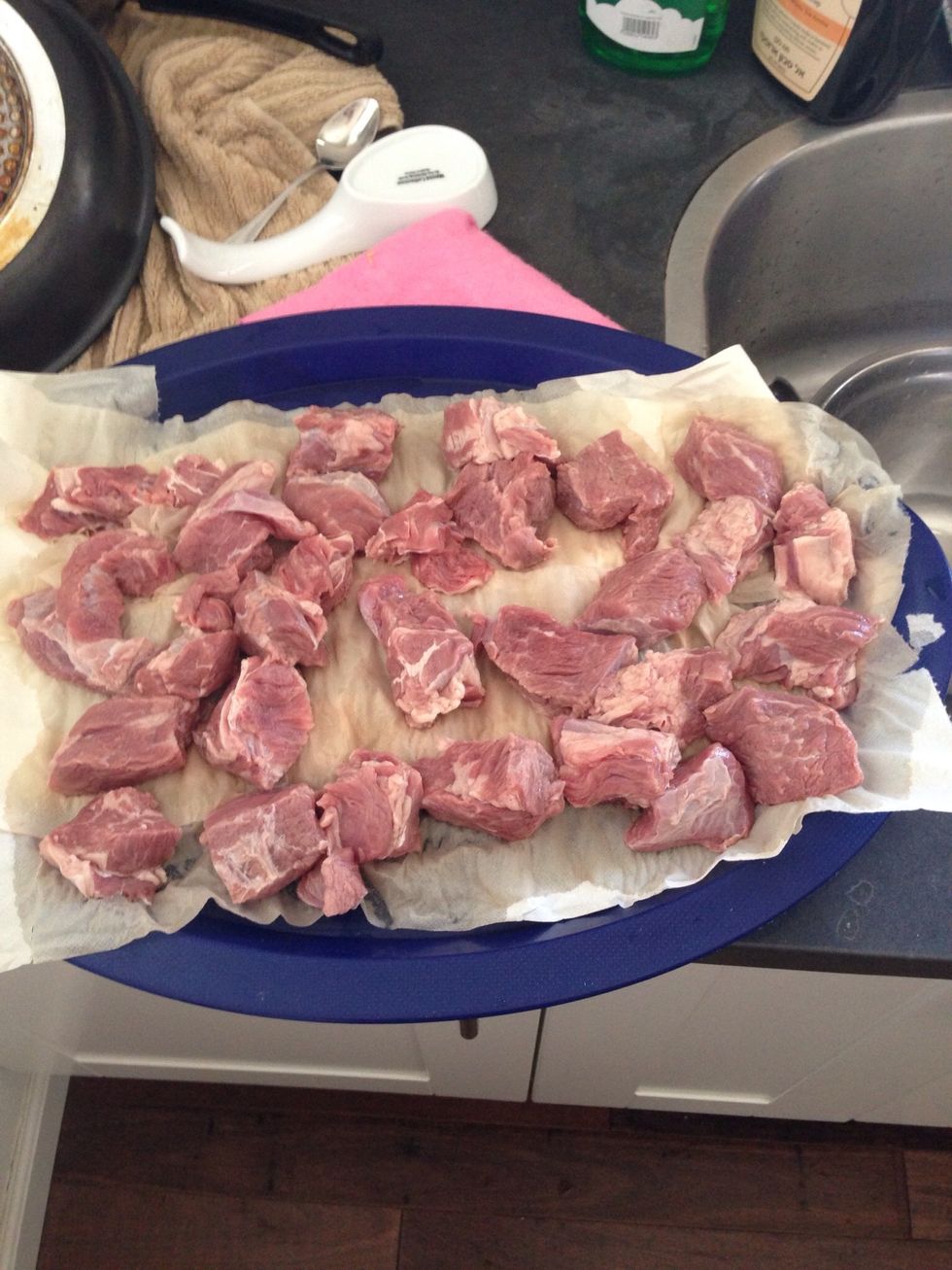 Dry the meat in paper towels. Damp meat doesn't brown well.
I use the shoulder meat personally. Julia recommends rump, sirloin tip or top round.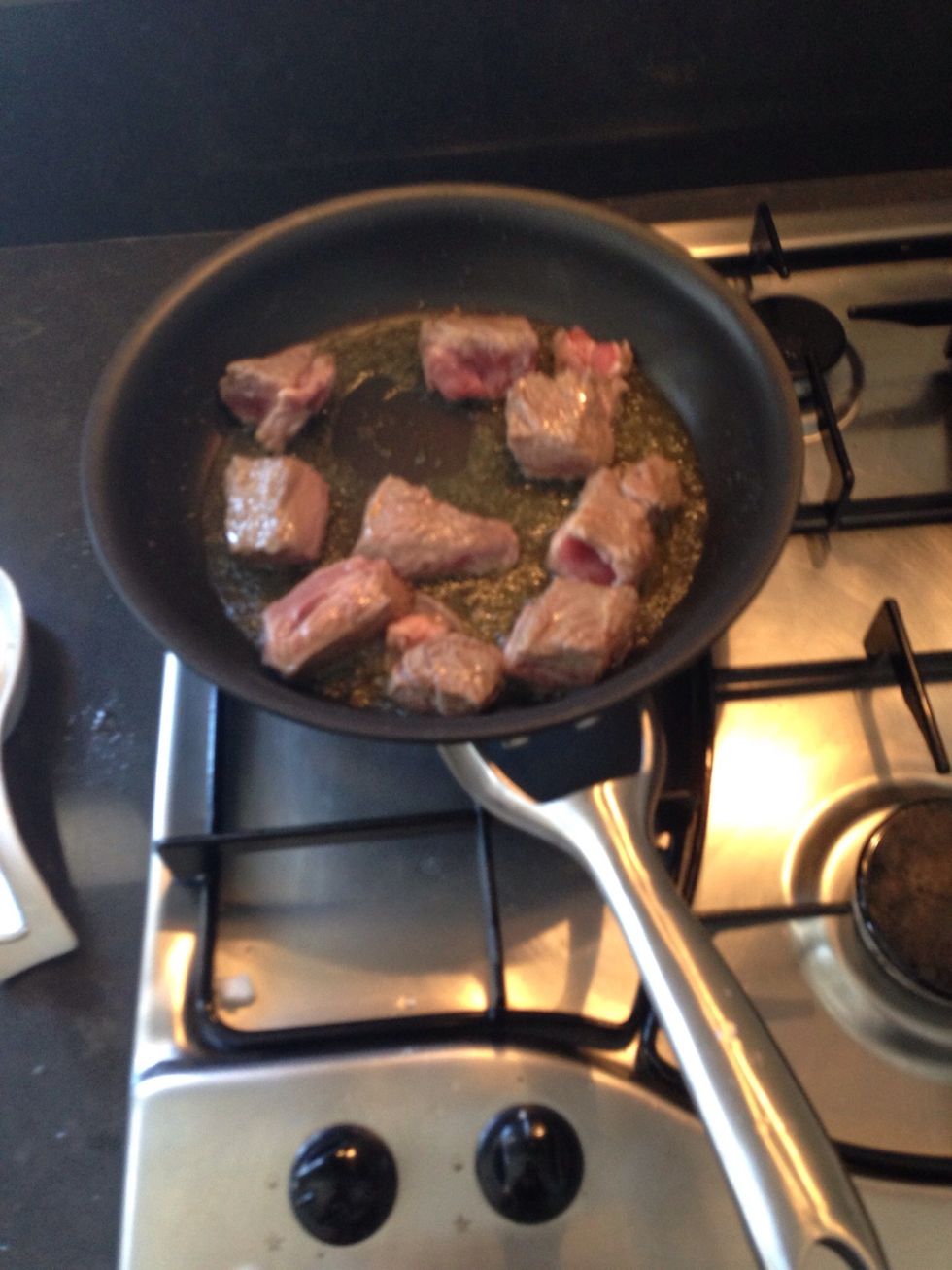 Fry the meat in olive oil lightly. A few cubes at a time, don't over crowd the pan. Set aside when done.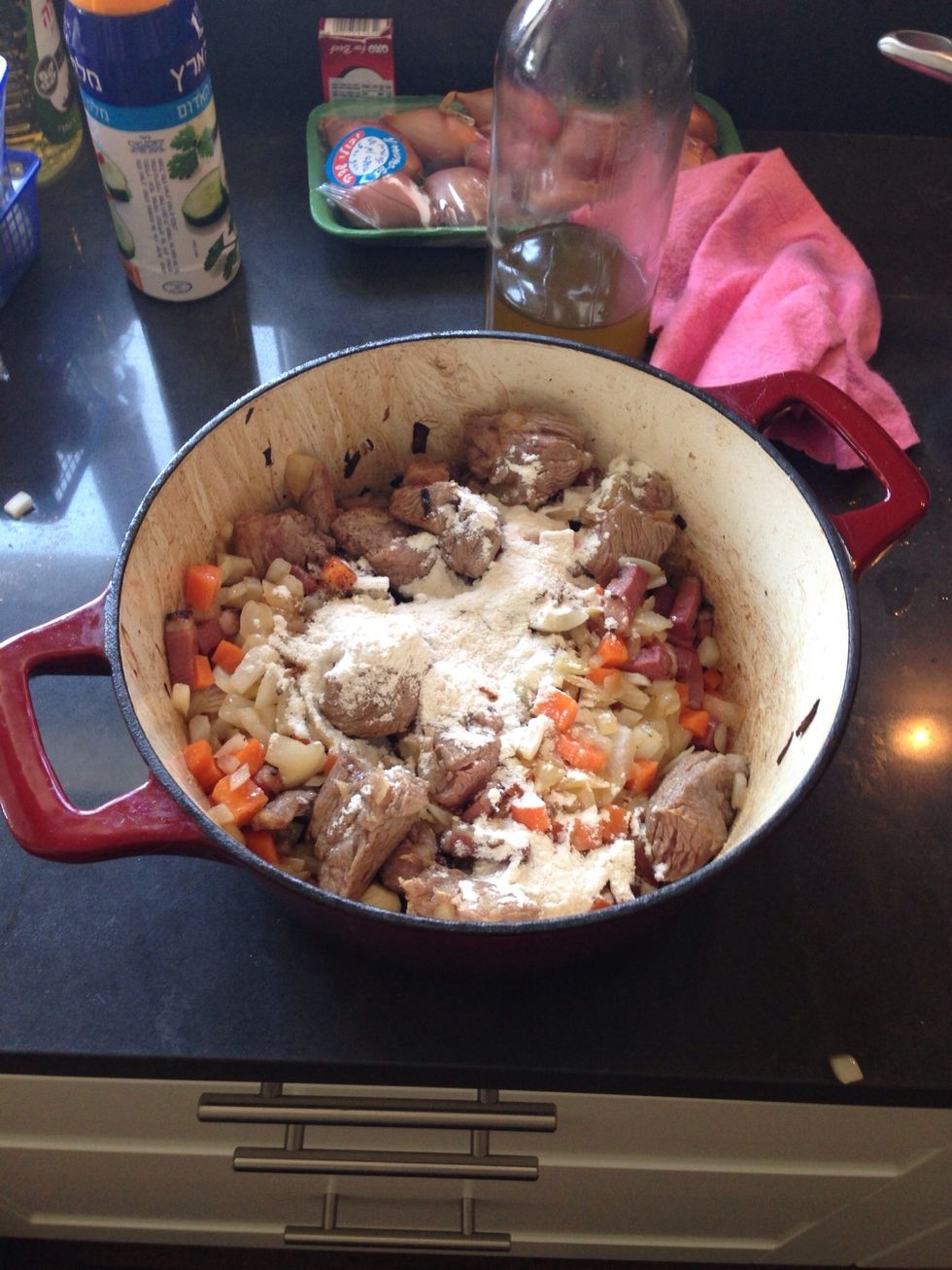 Add in the meat and bacon in to the casserole. Add flour, salt and pepper and mix.
Adding flour to the meat gives it the perfect glaze after a few minutes in the oven just before adding in everything else.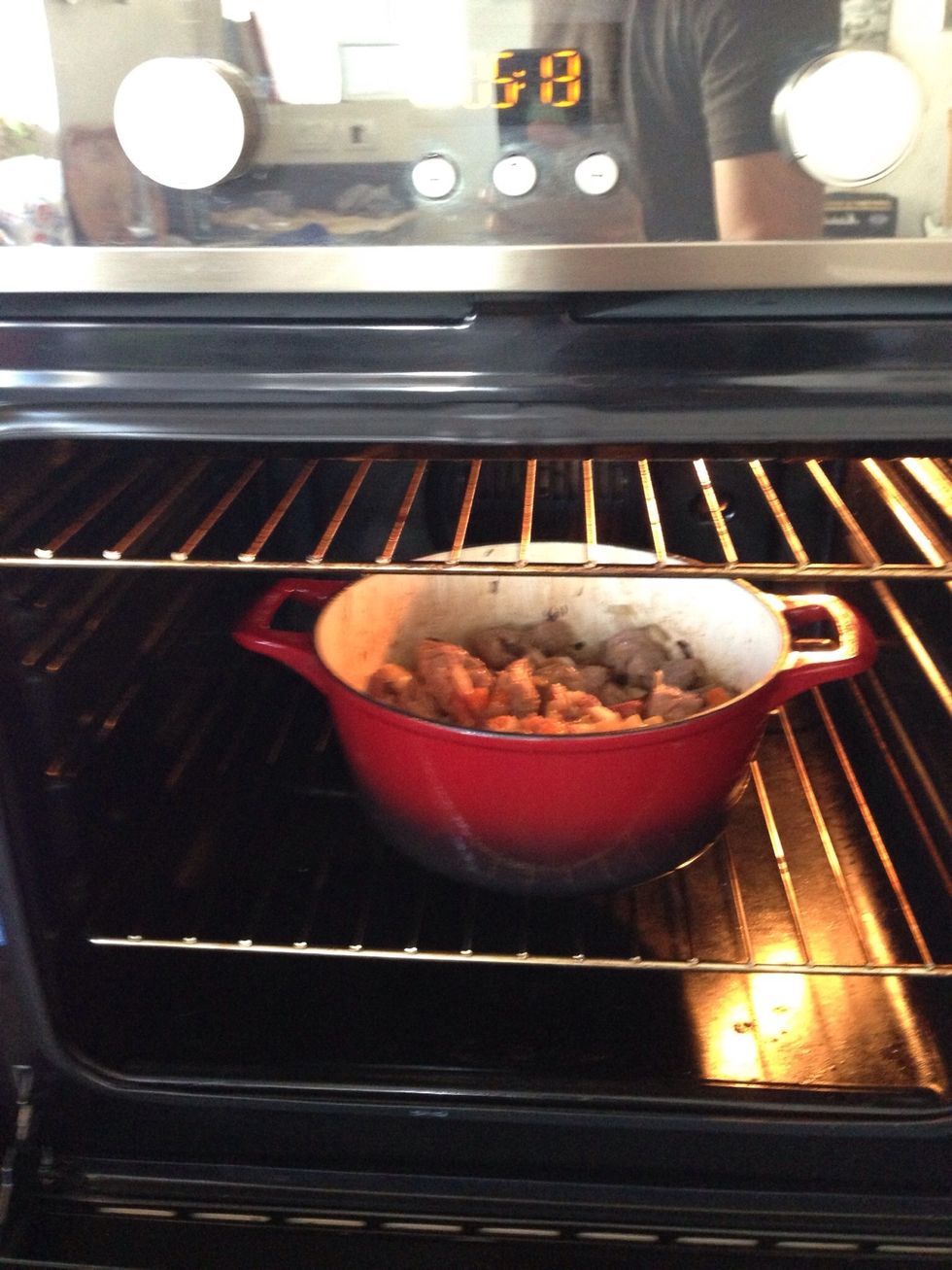 Put the casserole in the oven with no lid for 4 minutes at 450 degrees.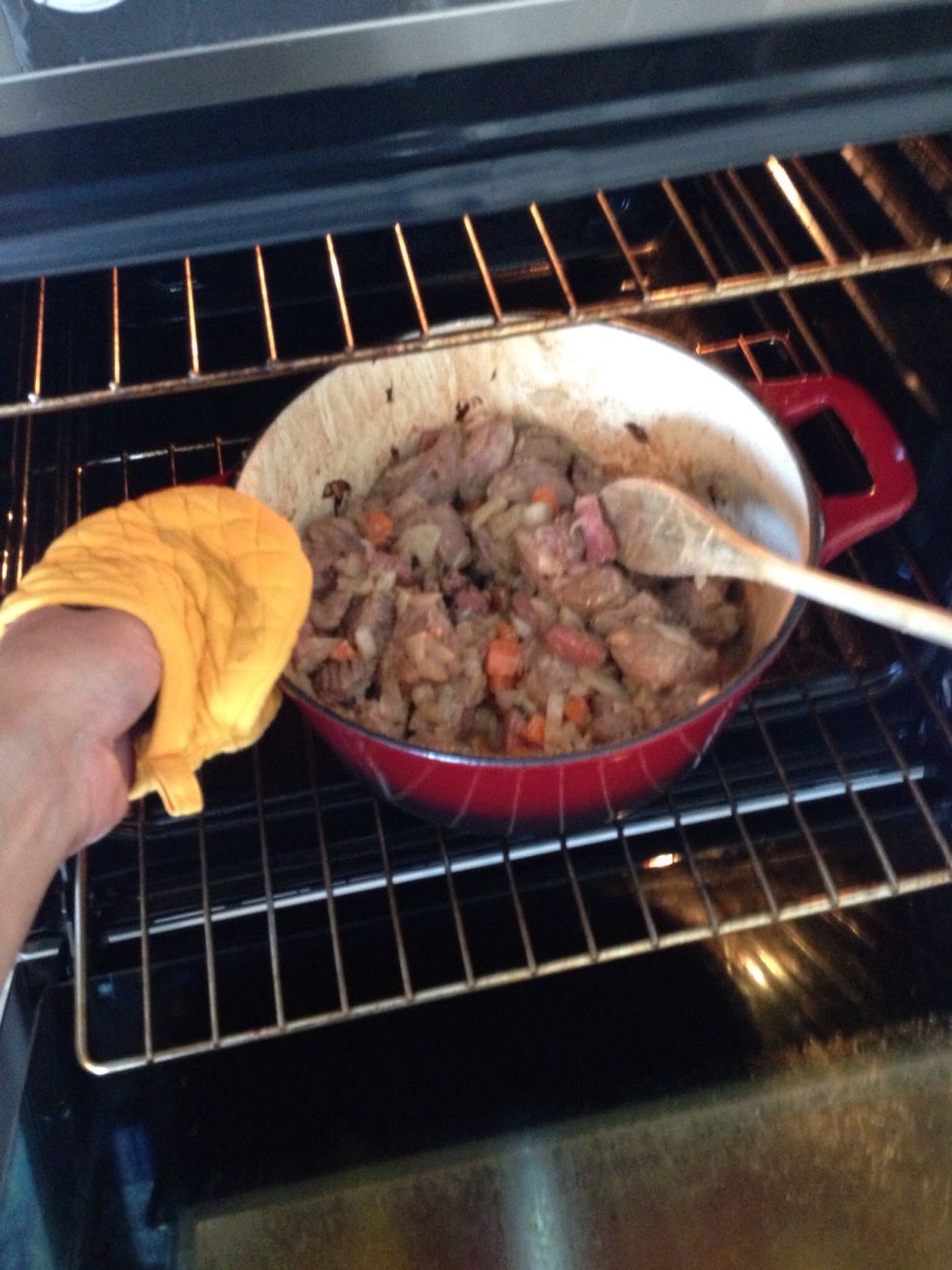 Toss the meat and leave in for another few minutes.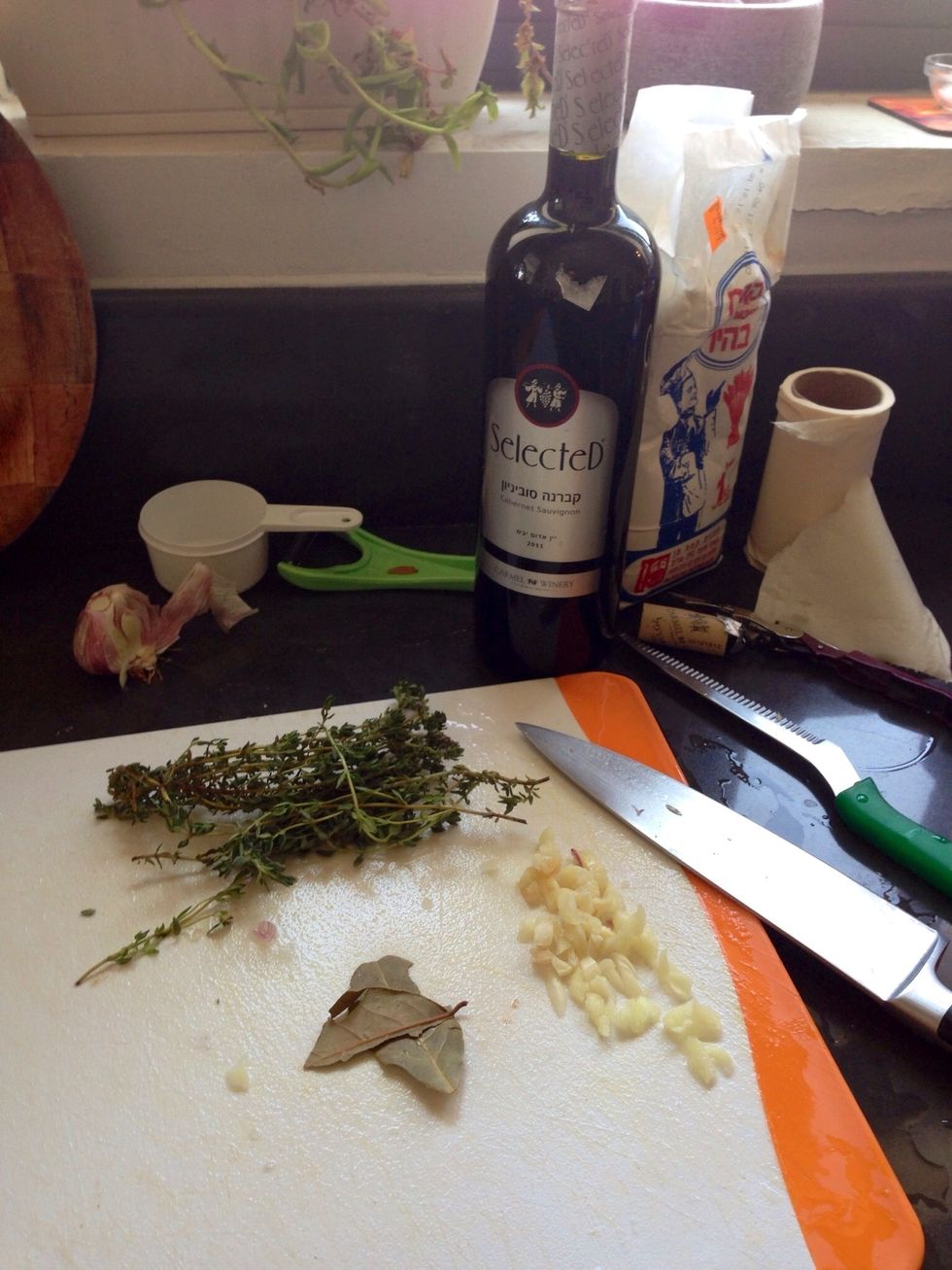 Chop some garlic, thyme and bay leaves.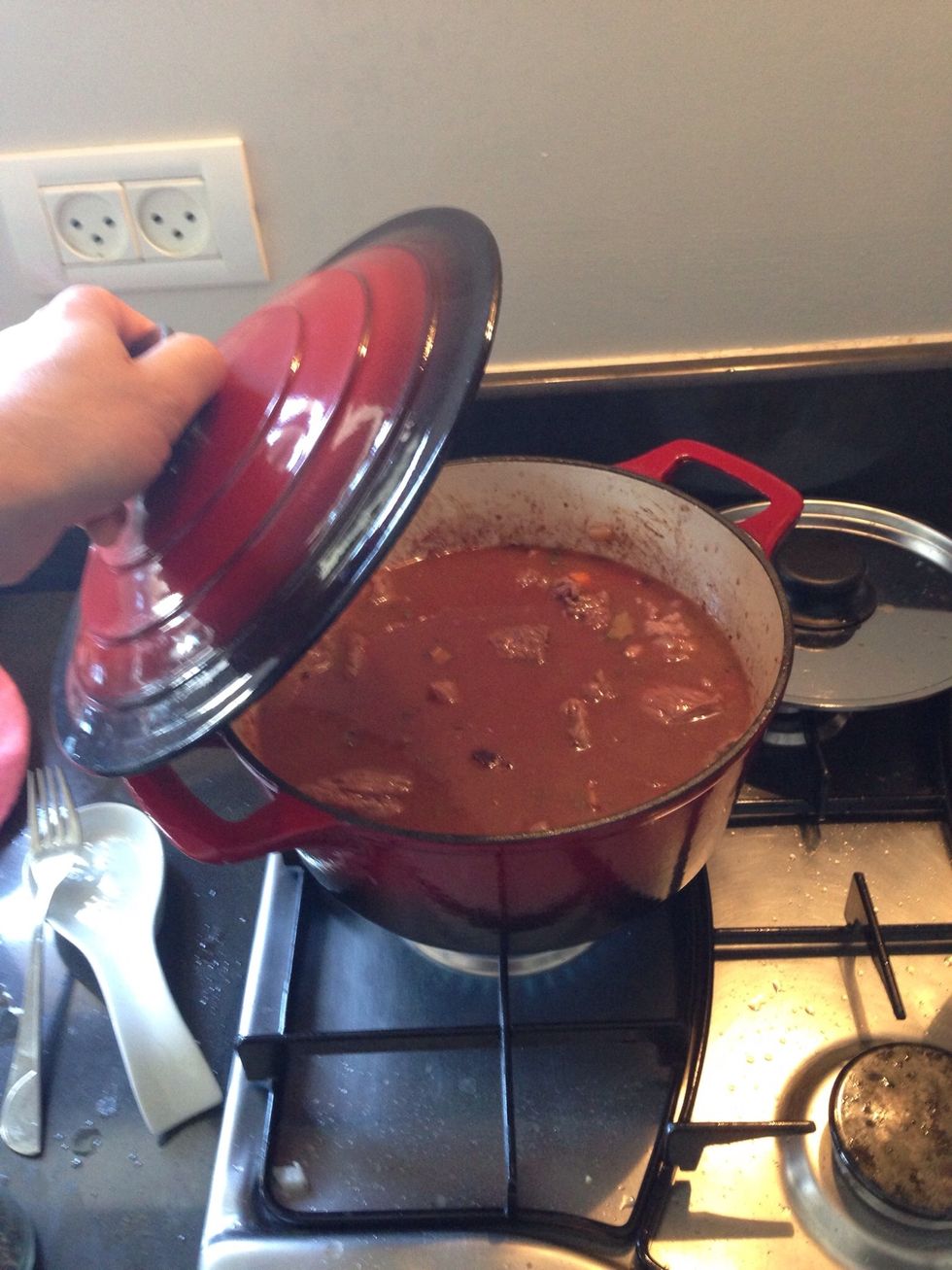 Add the vegetables, wine, beef stock, garlic, thyme, bay leaves and tomato paste and bring to boil on stove.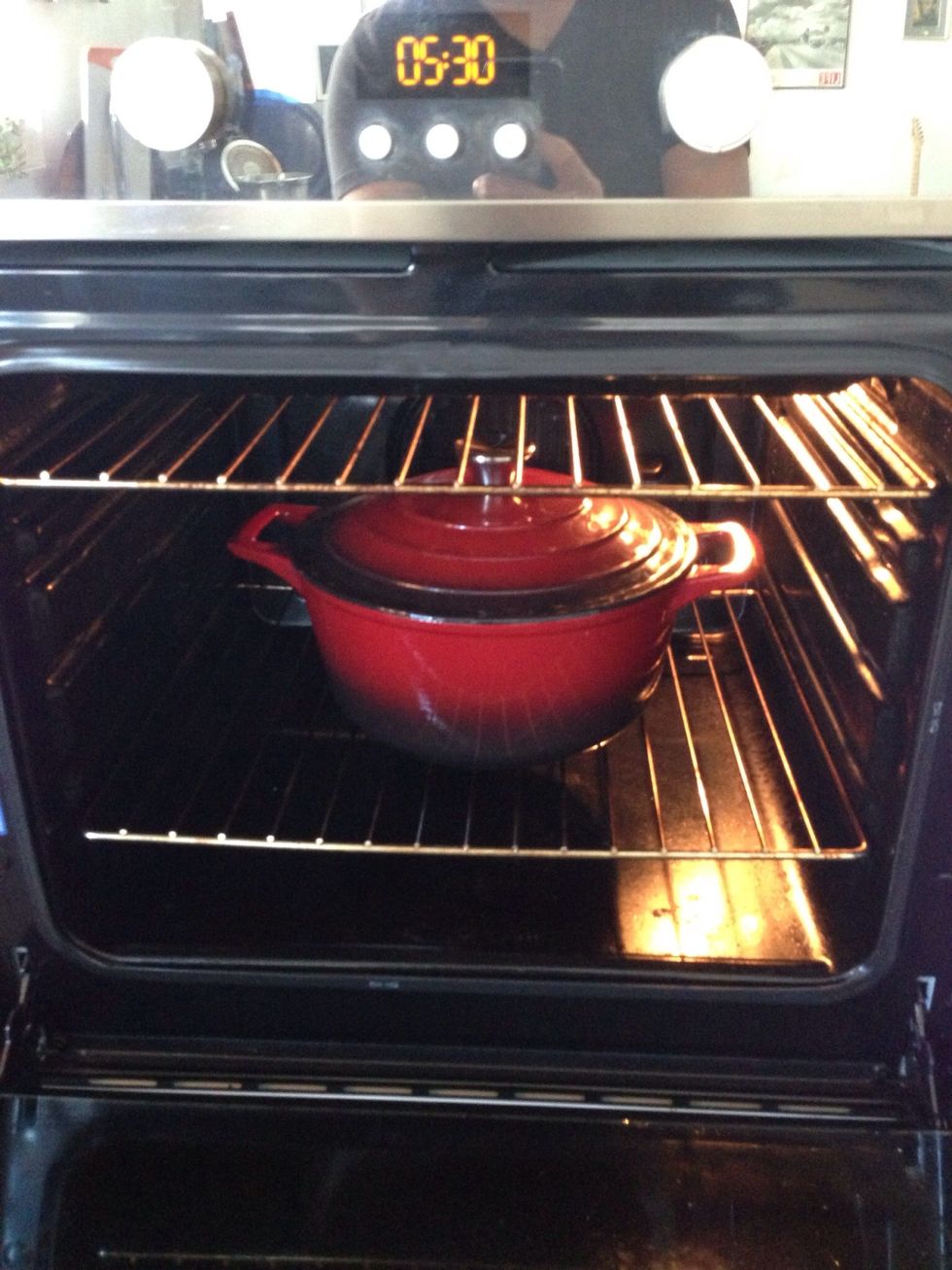 After boil, place in the oven at 325 degrees for 2.5-3 hours.
You're done with the casserole for now...on to the braised onions and sautéed mushrooms!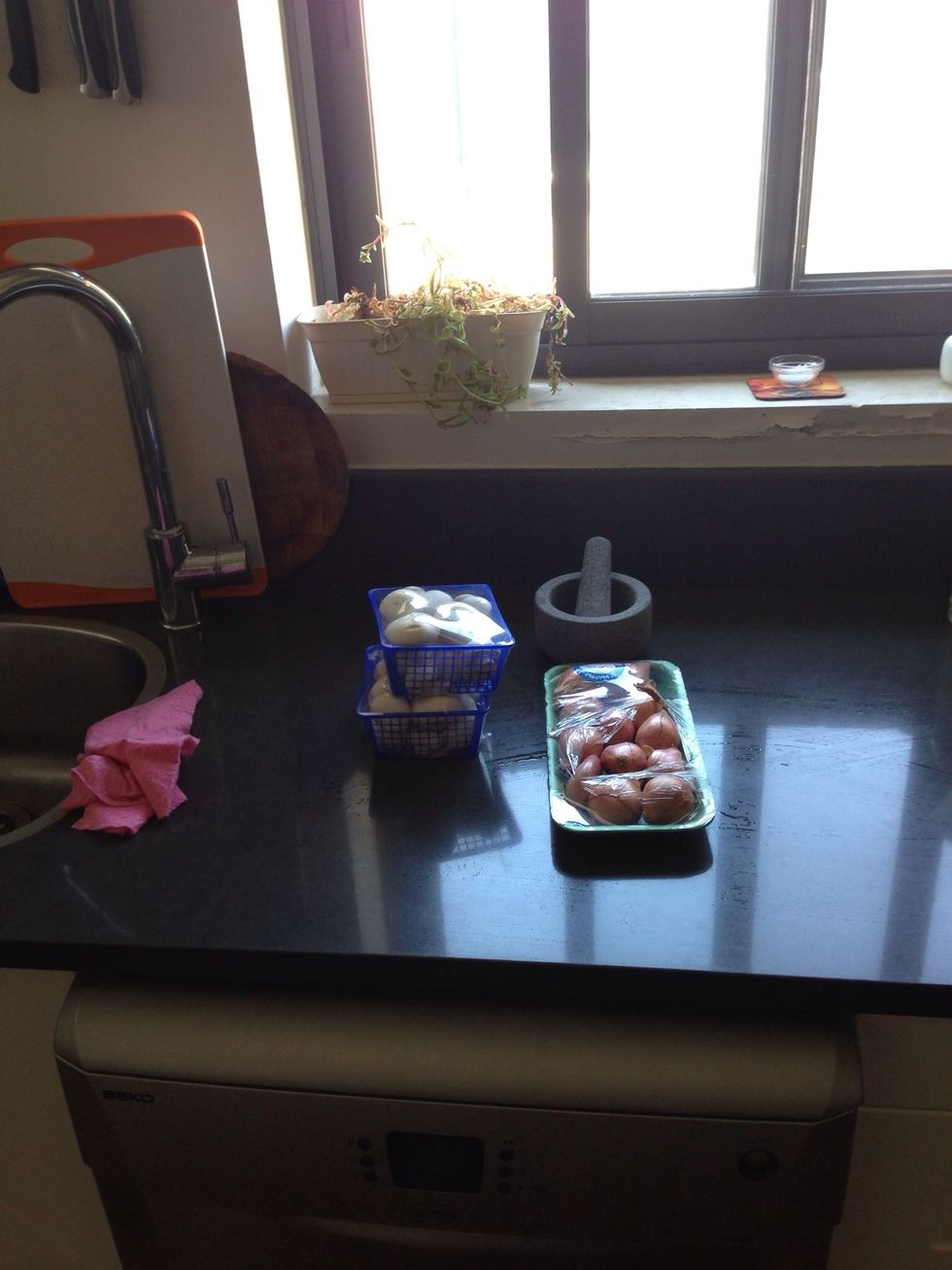 Clean the kitchen up a bit and prep the shallots and mushrooms.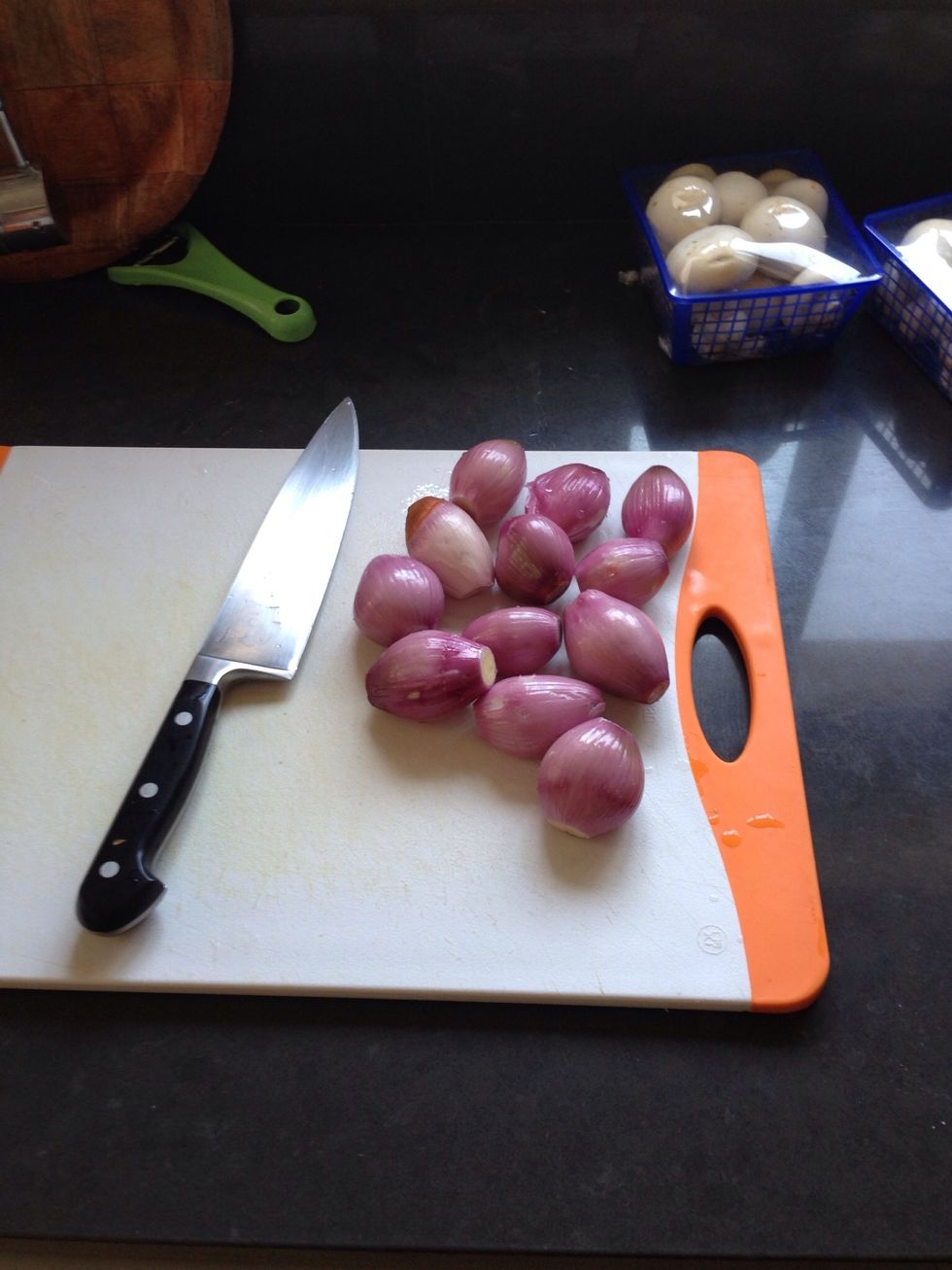 Clean the skin off the shallots..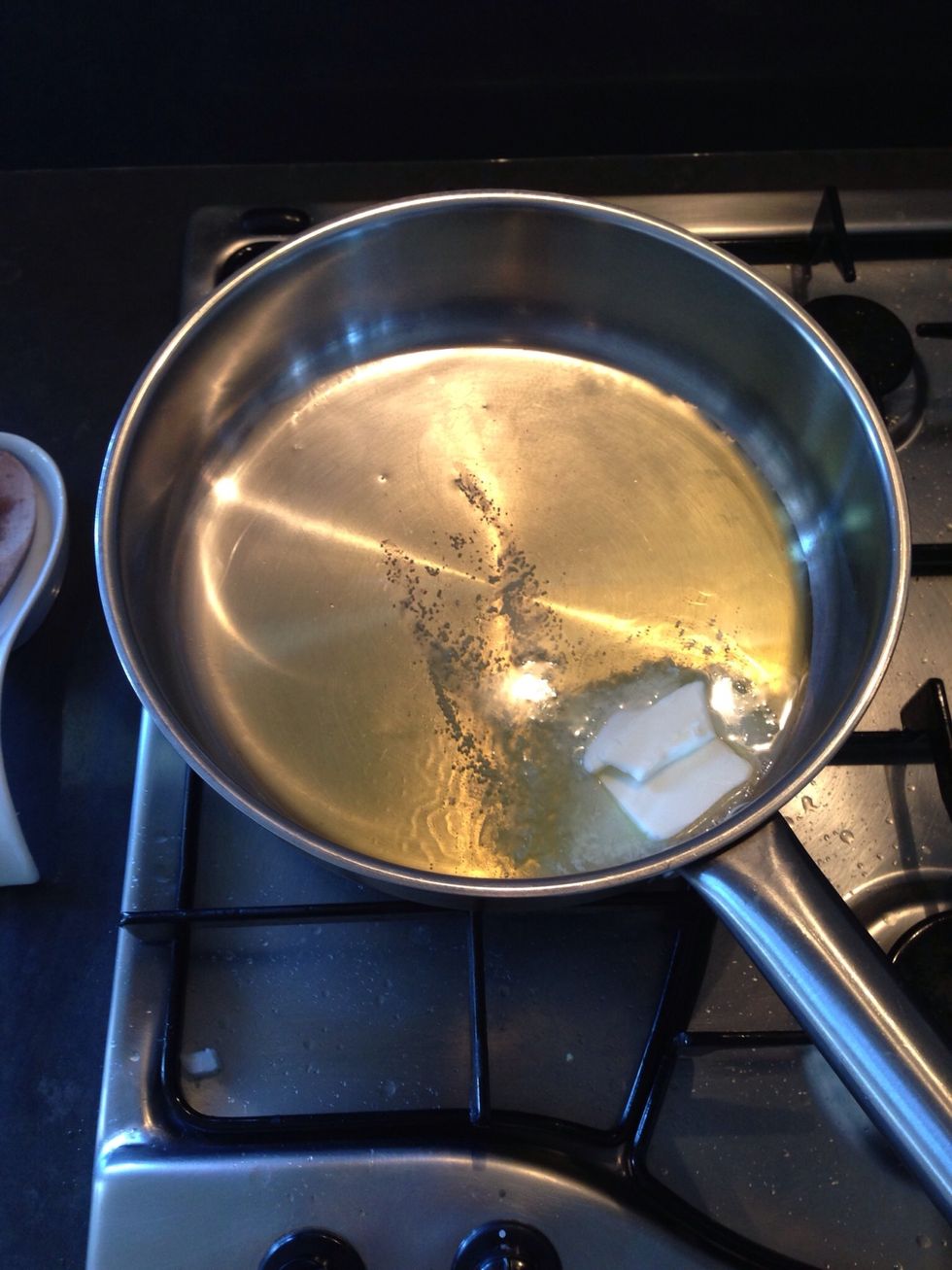 Olive oil and butter in to a deeper pan.
After tossing the onions in the oil and butter, add beef stock and some herbs (parsley, thyme) and simmer for 30 minutes until the onions are soft and tasty.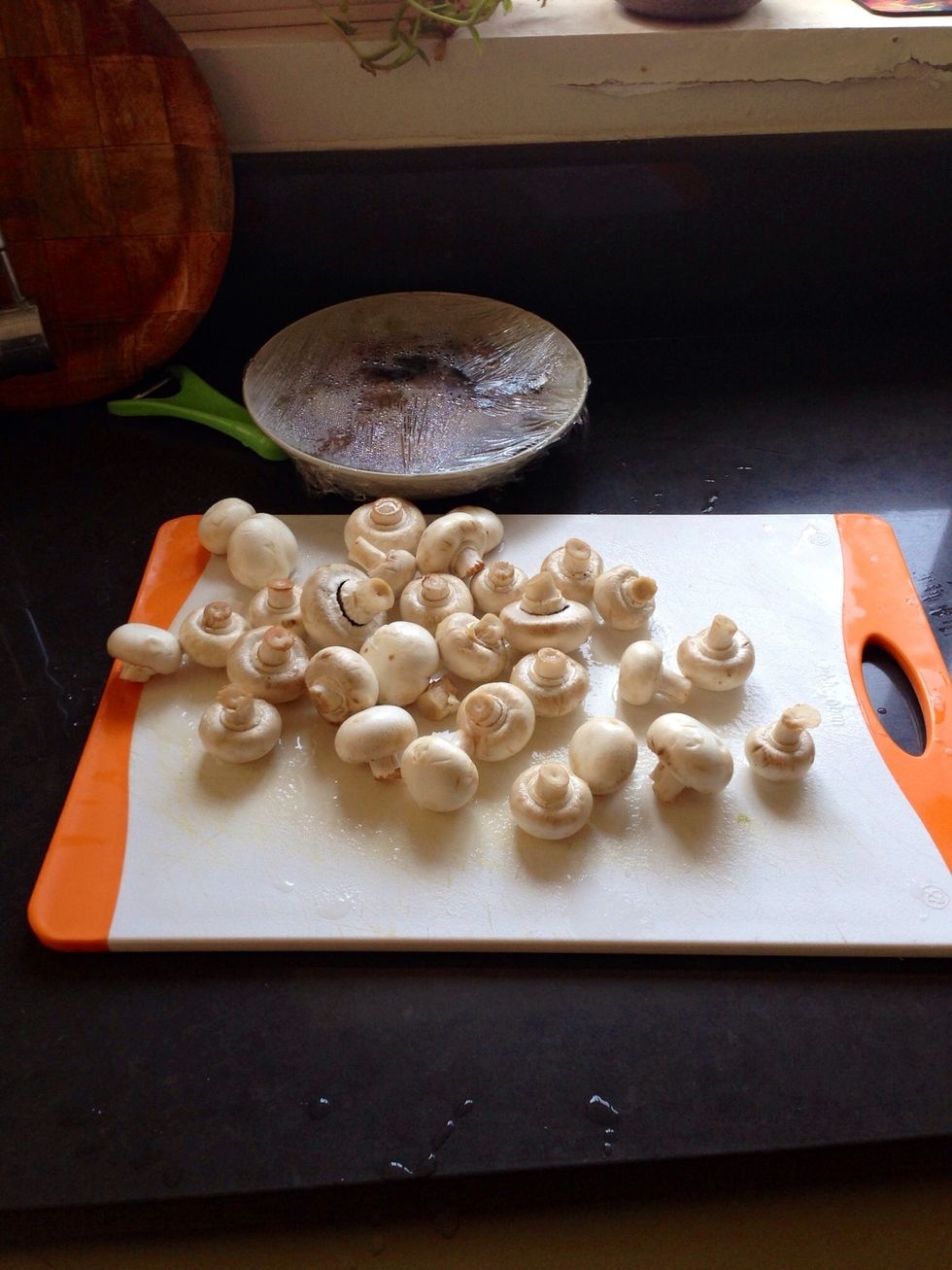 Onions aside. Mushroom time.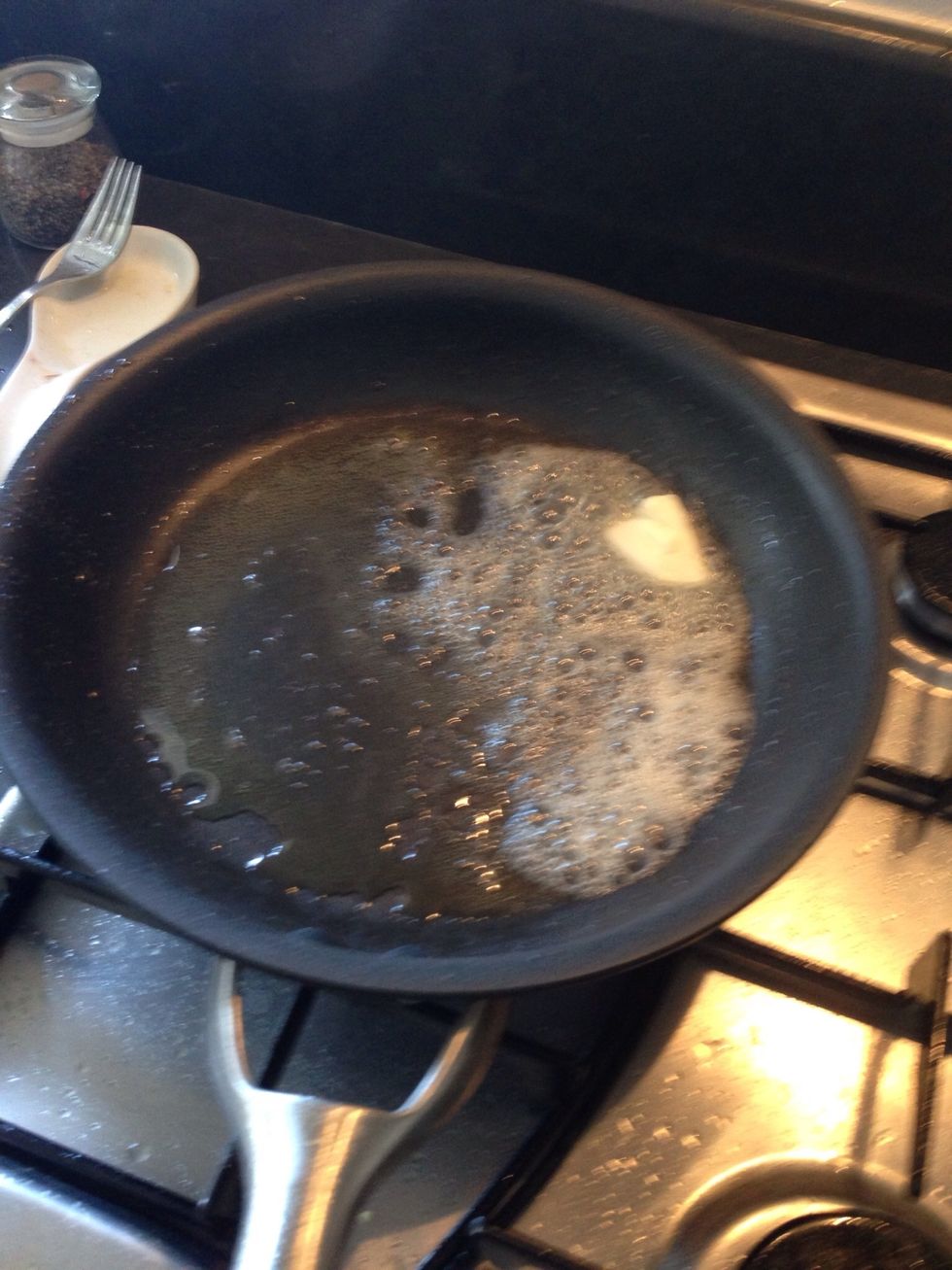 Sautéing the mushrooms in oil and butter is very delicate. Make sure the butter stops bubbling before tossing the mushrooms in.
Don't over crowd. A few minutes in the butter will soften the mushrooms and make it perfect!
After three hours in the oven, mix in the onions and mushrooms in the casserole and you're all done!
Make some mashed potatoes or rice and serve. Good luck!
6.0oz Bacon
Olive oil
Butter
1.0 Onion
1.0 Carrot
1/2Tbsp Thyme
2.0 Garlic clove
3.0lb Beef (shoulder, rump)
2.0Tbsp Flour
Salt
Pepper
4.0c Beef stock
3.0c Red wine
1.0Tbsp Tomato paste
1.0 Bay leaf
20.0 Shallots
1.0lb Mushrooms