How to cook juicy chicken pockets with feta and zucchini
Cook Juicy Chicken Pockets With Feta and Zucchini
25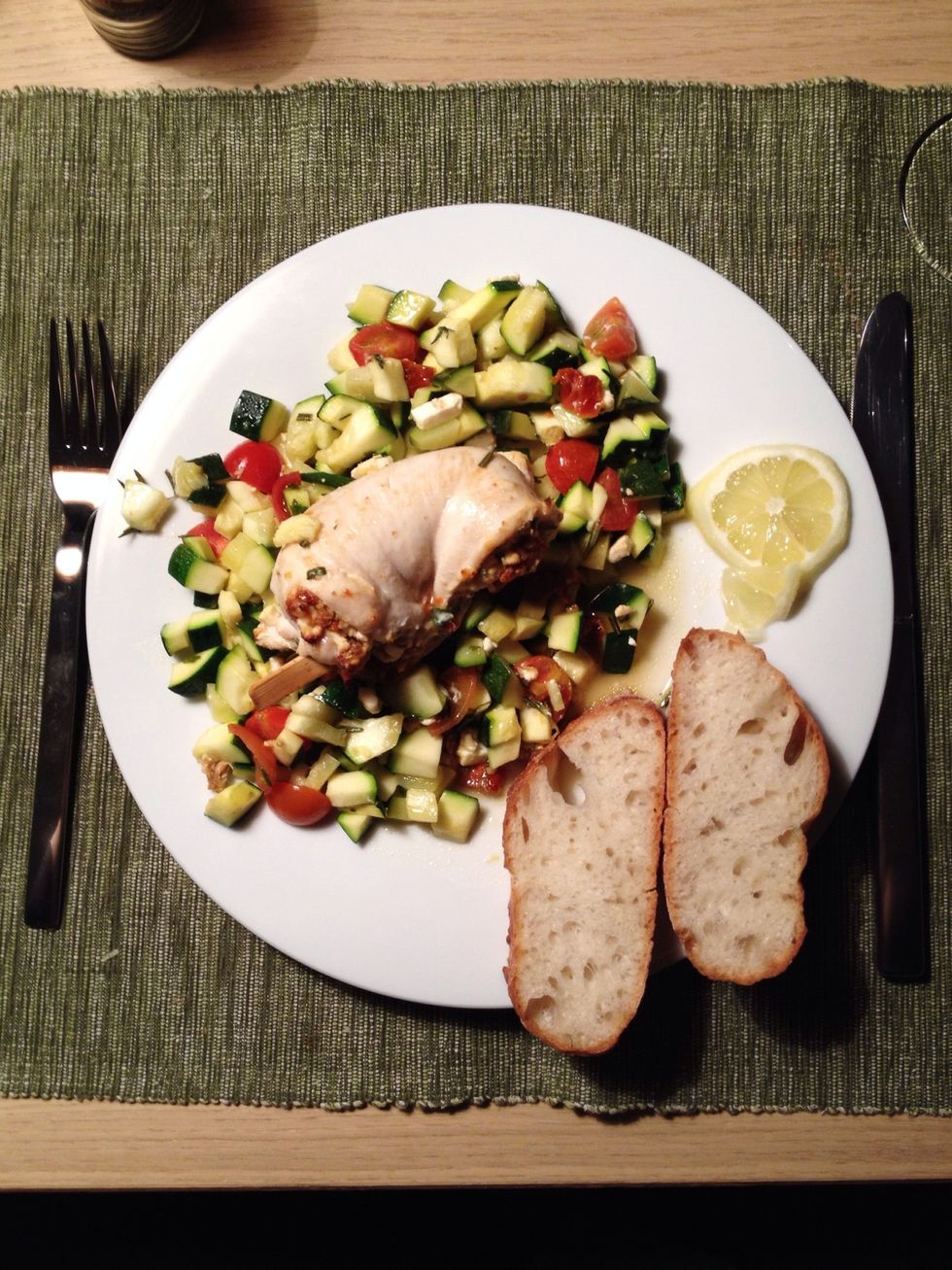 This is what we're cooking. There are two main parts- the filling for the chicken, and the bed on which it is served. First we'll make the filling.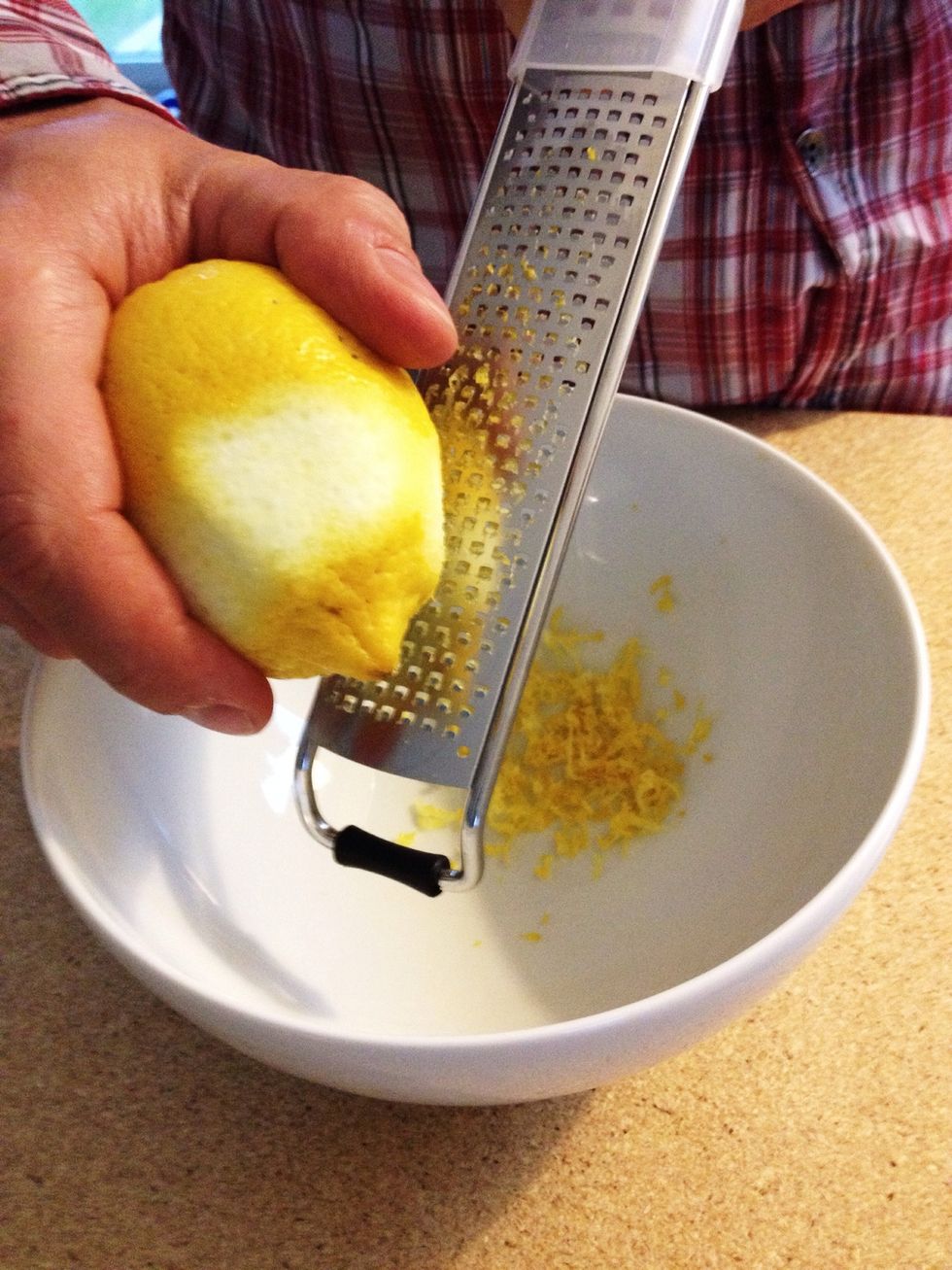 Get the zest from one lemon. Be sure to use an organic, uncoated lemon and wash it well first. (This is the bowl we'll use for the filling.)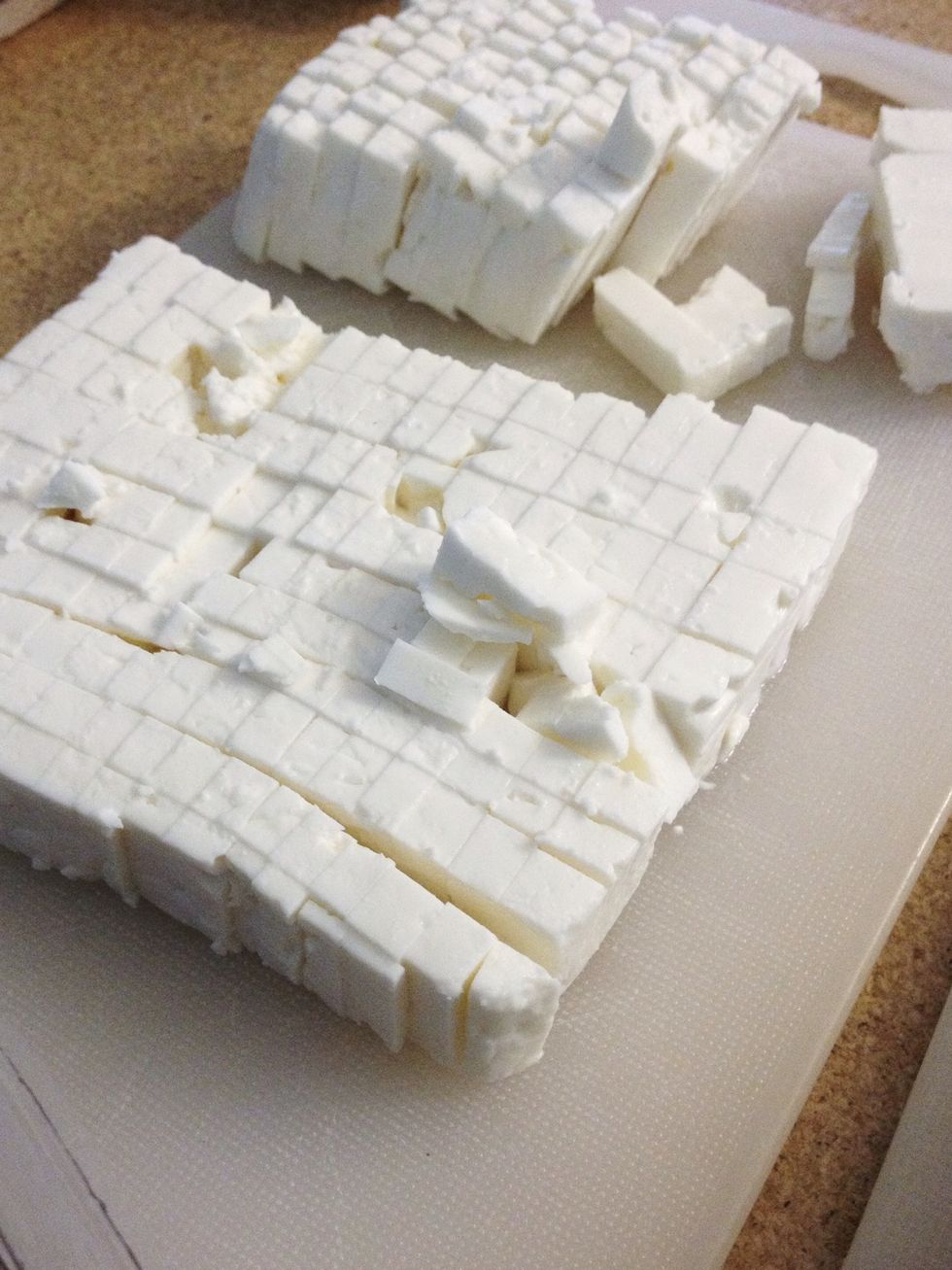 Finely dice the feta cheese (250g)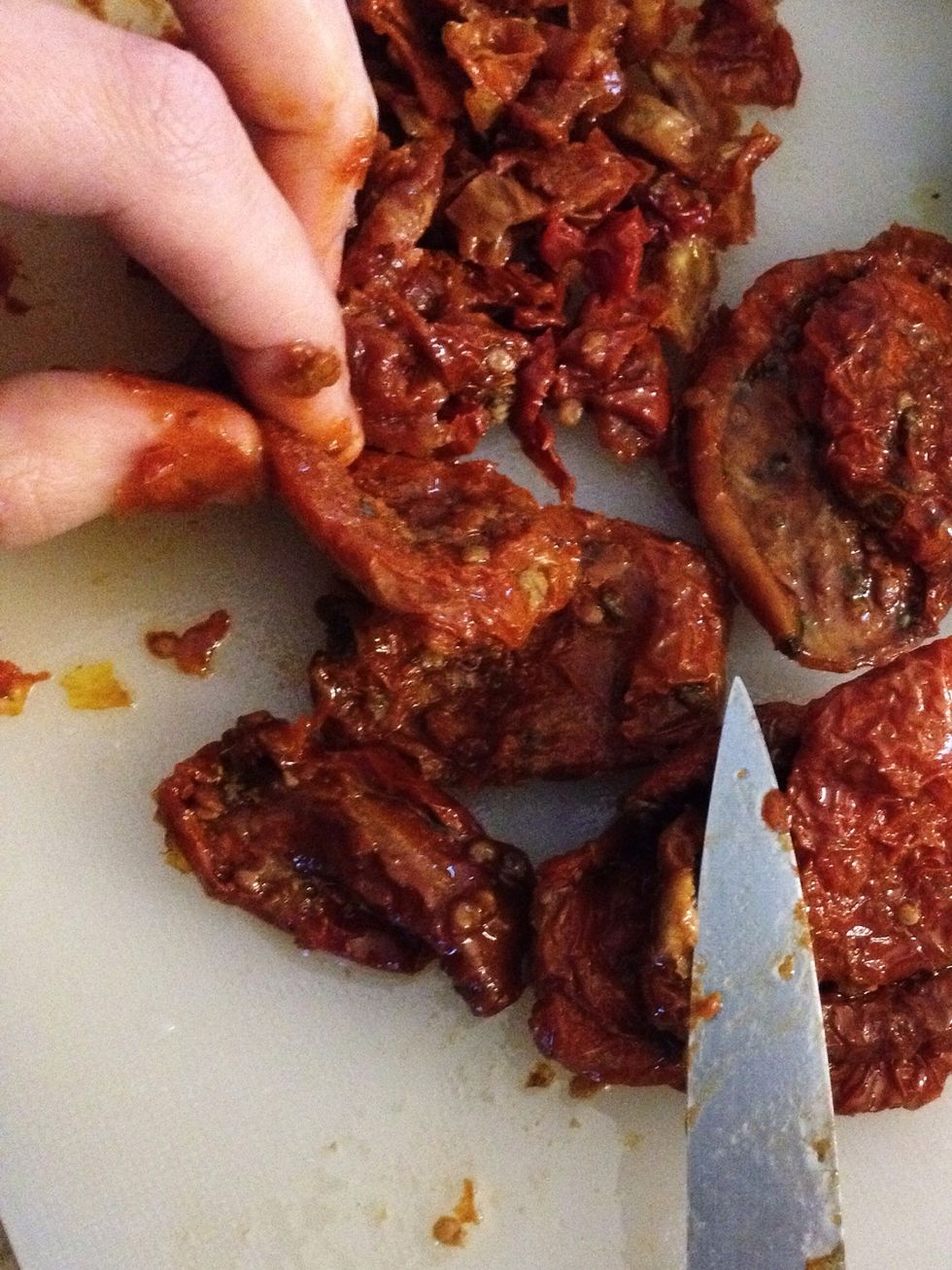 Finely slice the sun dried tomatoes (100g). The ones soaked in olive oil are best, if you can only find dry ones, soak them in olive oil the day before if you can.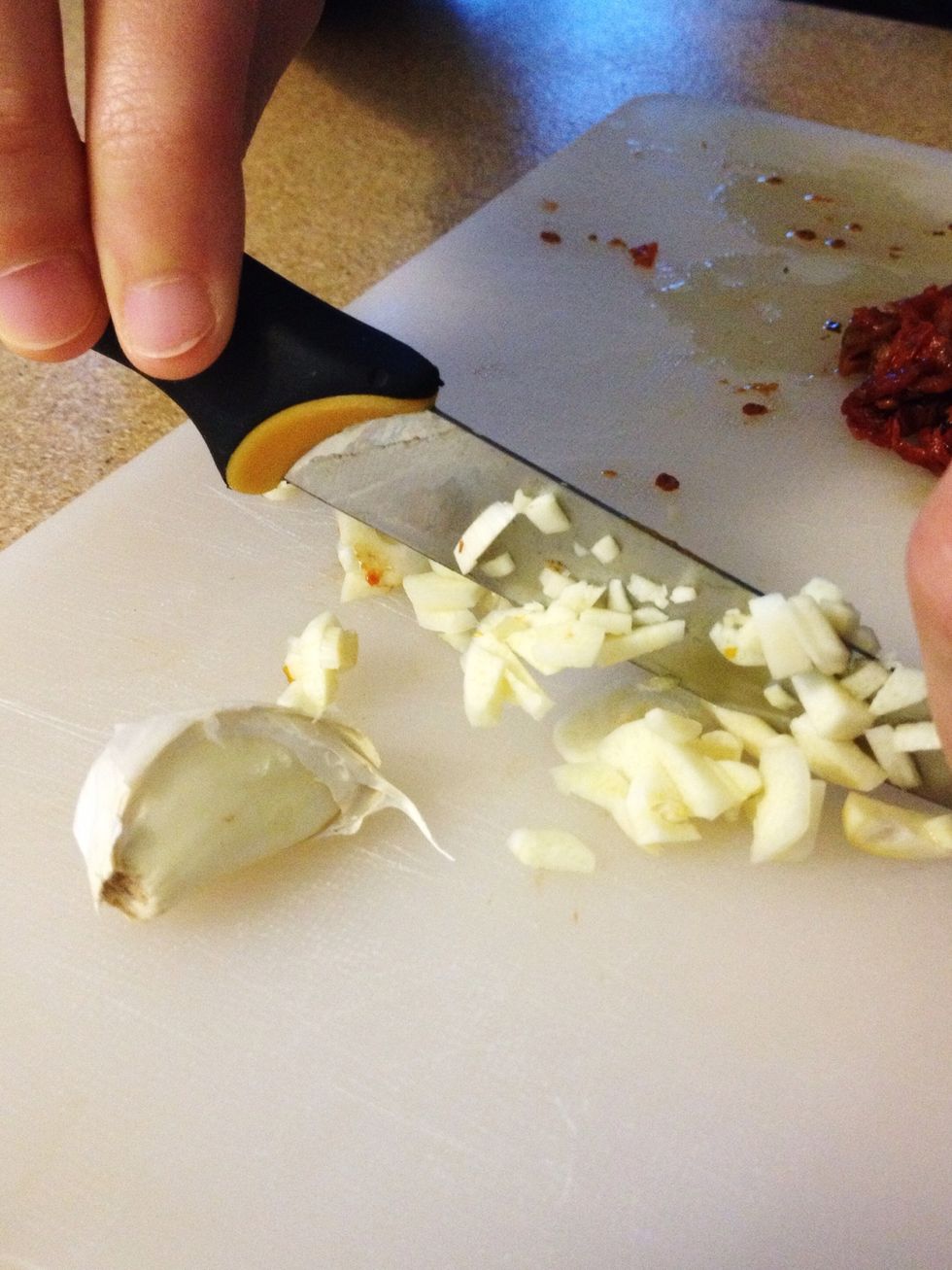 Chop the two garlic cloves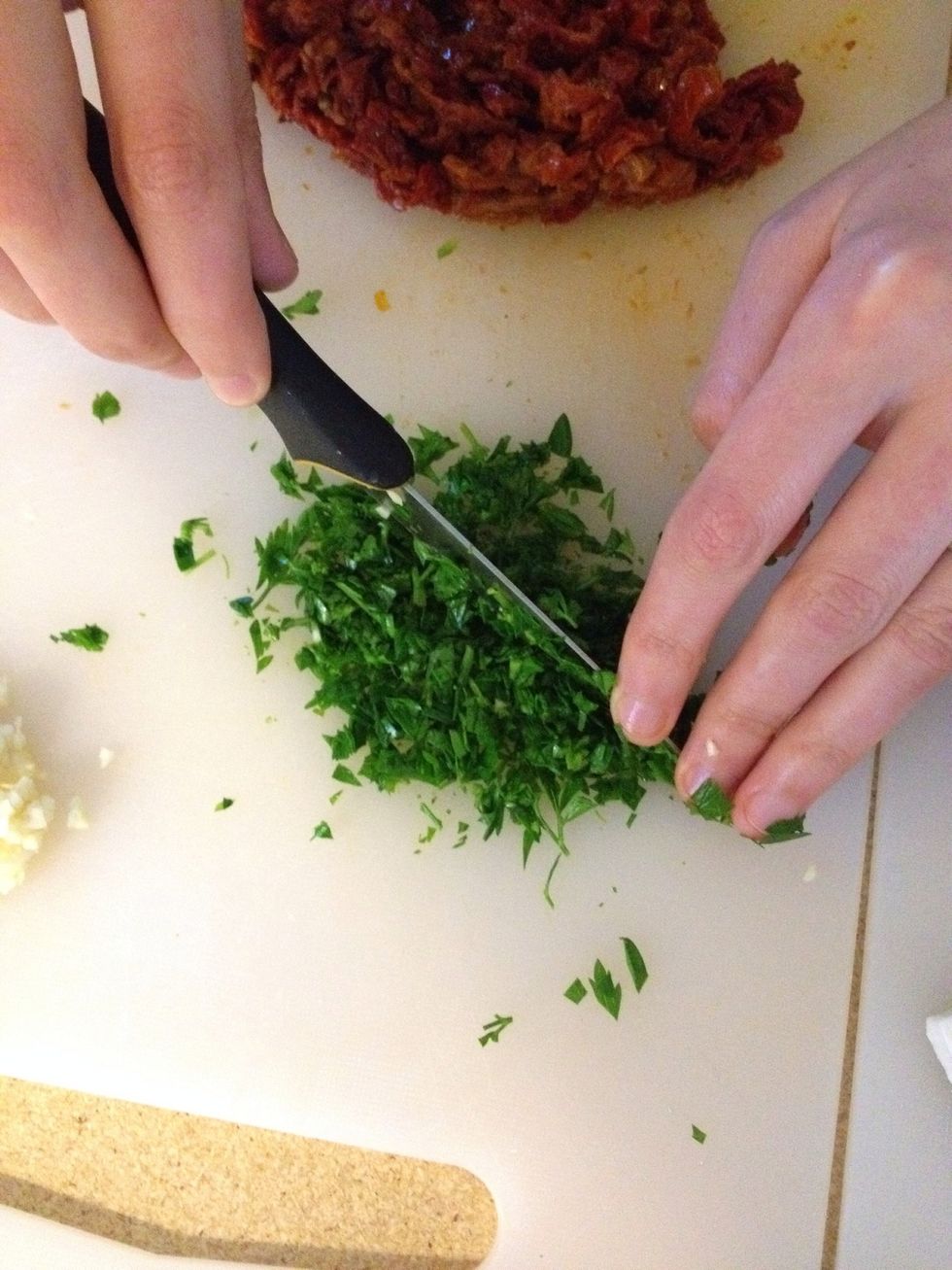 Same for the parsley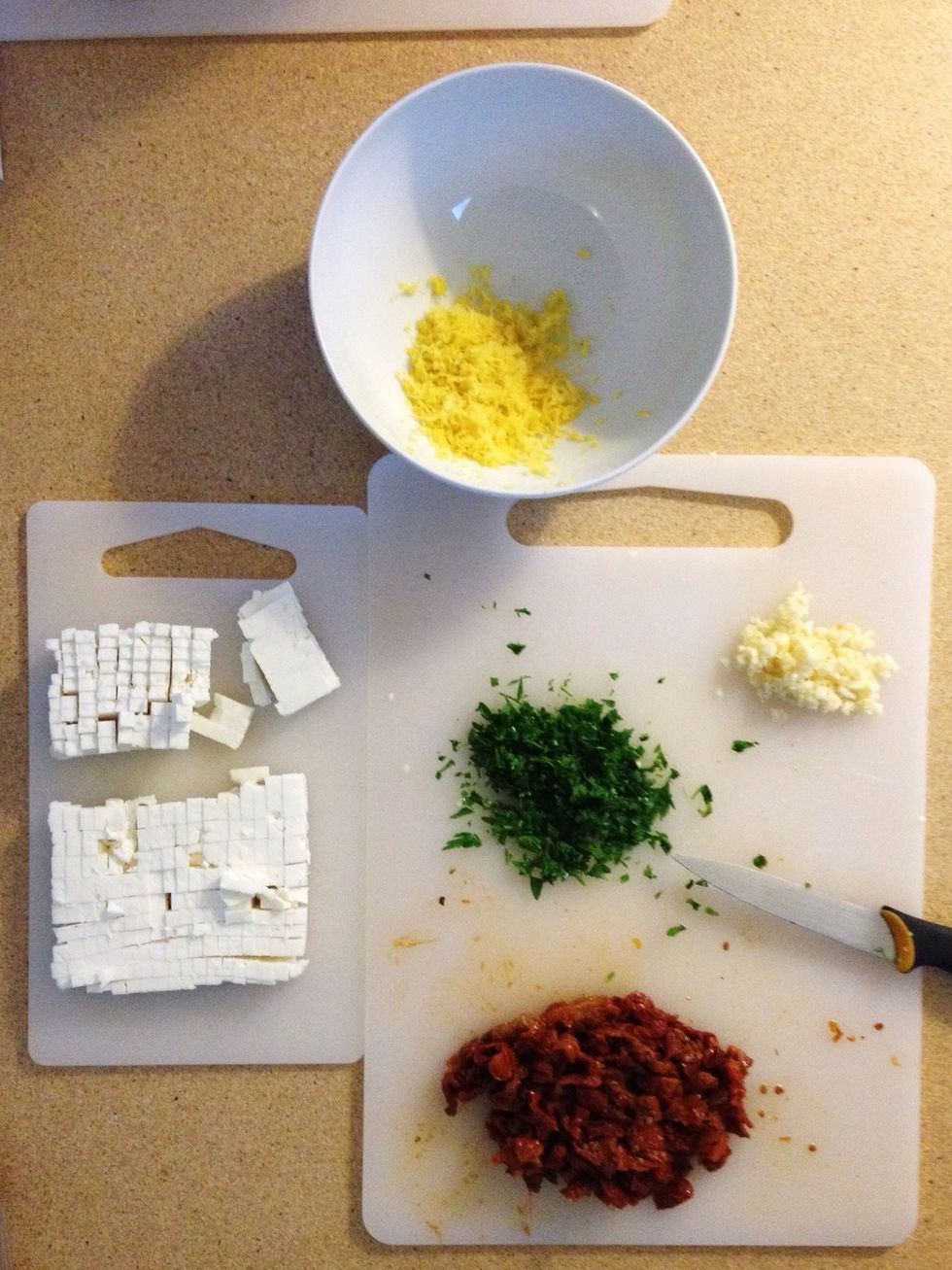 All chopped? Throw it all in the bowl, but save half of the garlic and parsley for later (see step 16)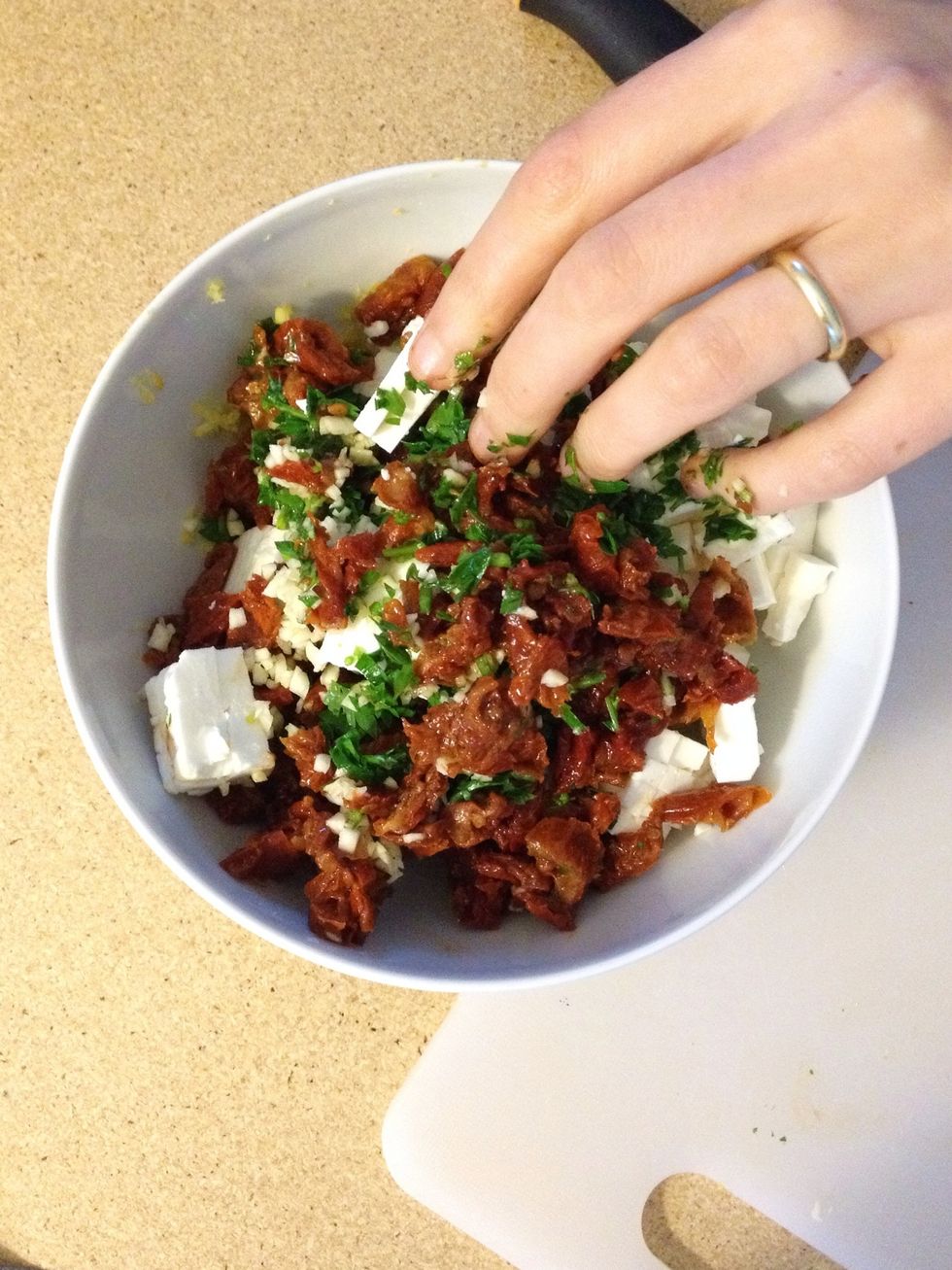 Mix well
Preheat the oven so it'll be hot when we need it. Set to 200°C, or 180°C if using a convection/fan oven (390°F/355°F)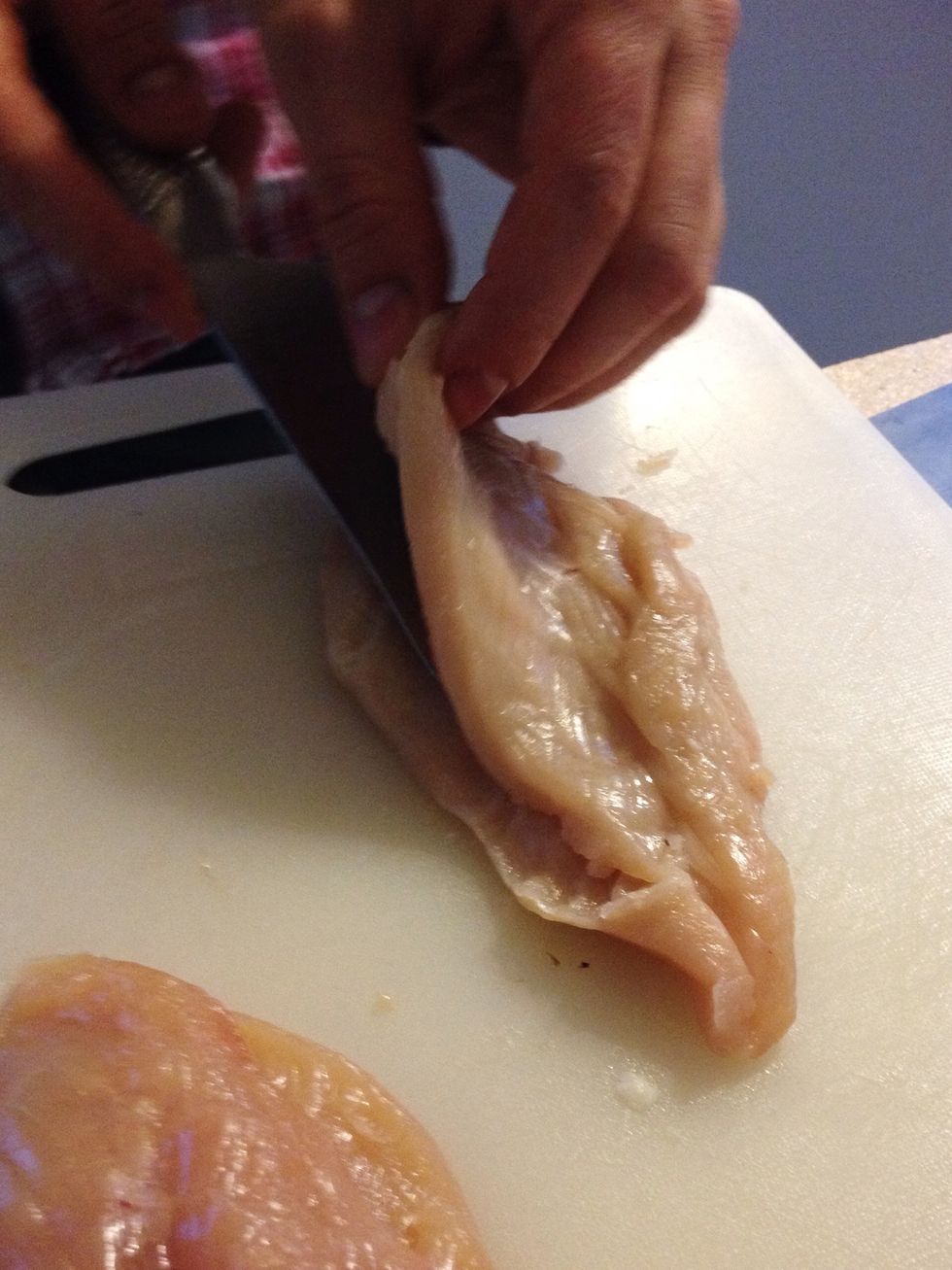 Cut pockets into the chicken breasts. You'll need a sharp knife. Ideally try to buy large chicken breasts so they're easier to fill.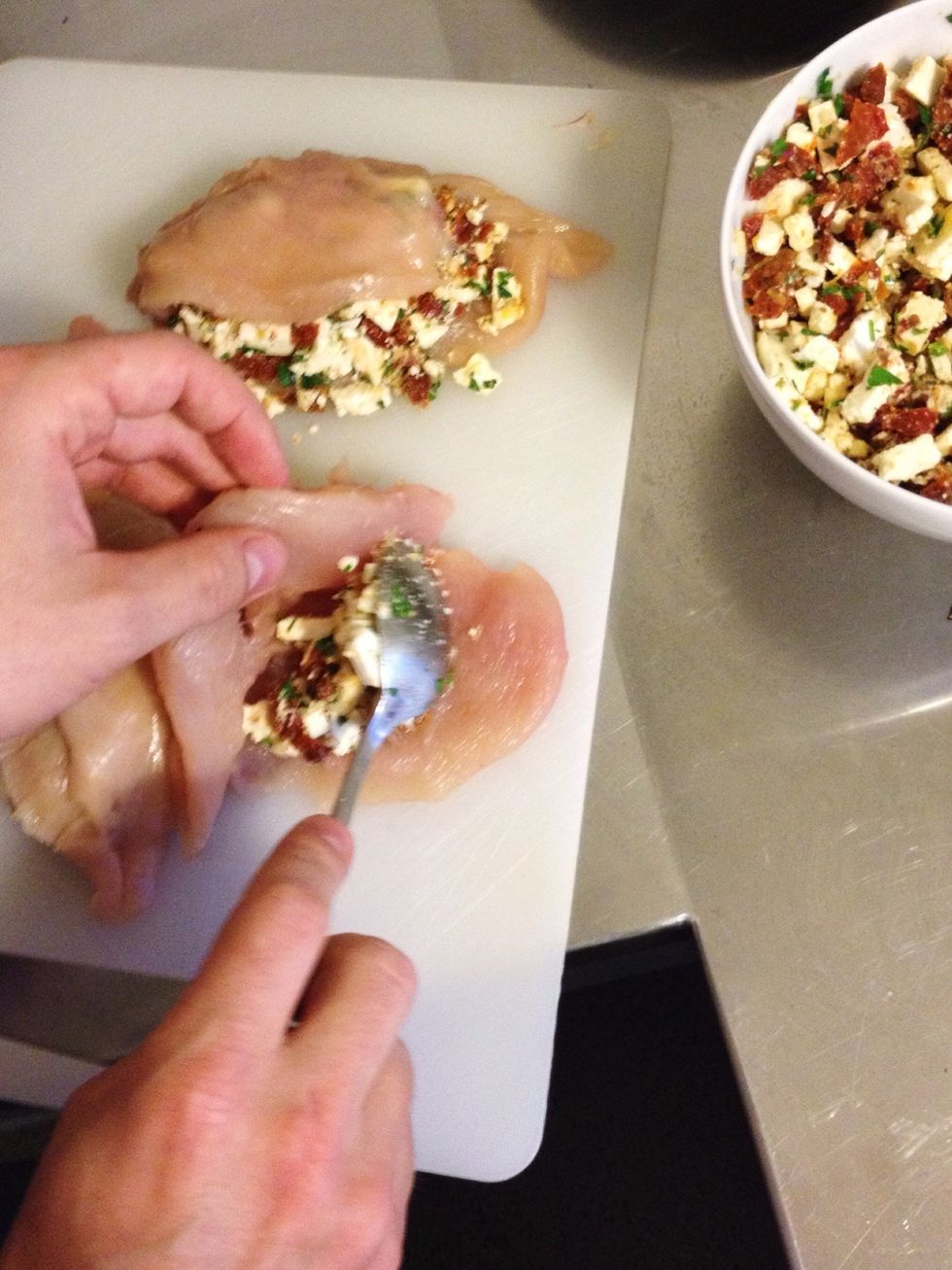 Fill the chicken and don't worry if it overflows.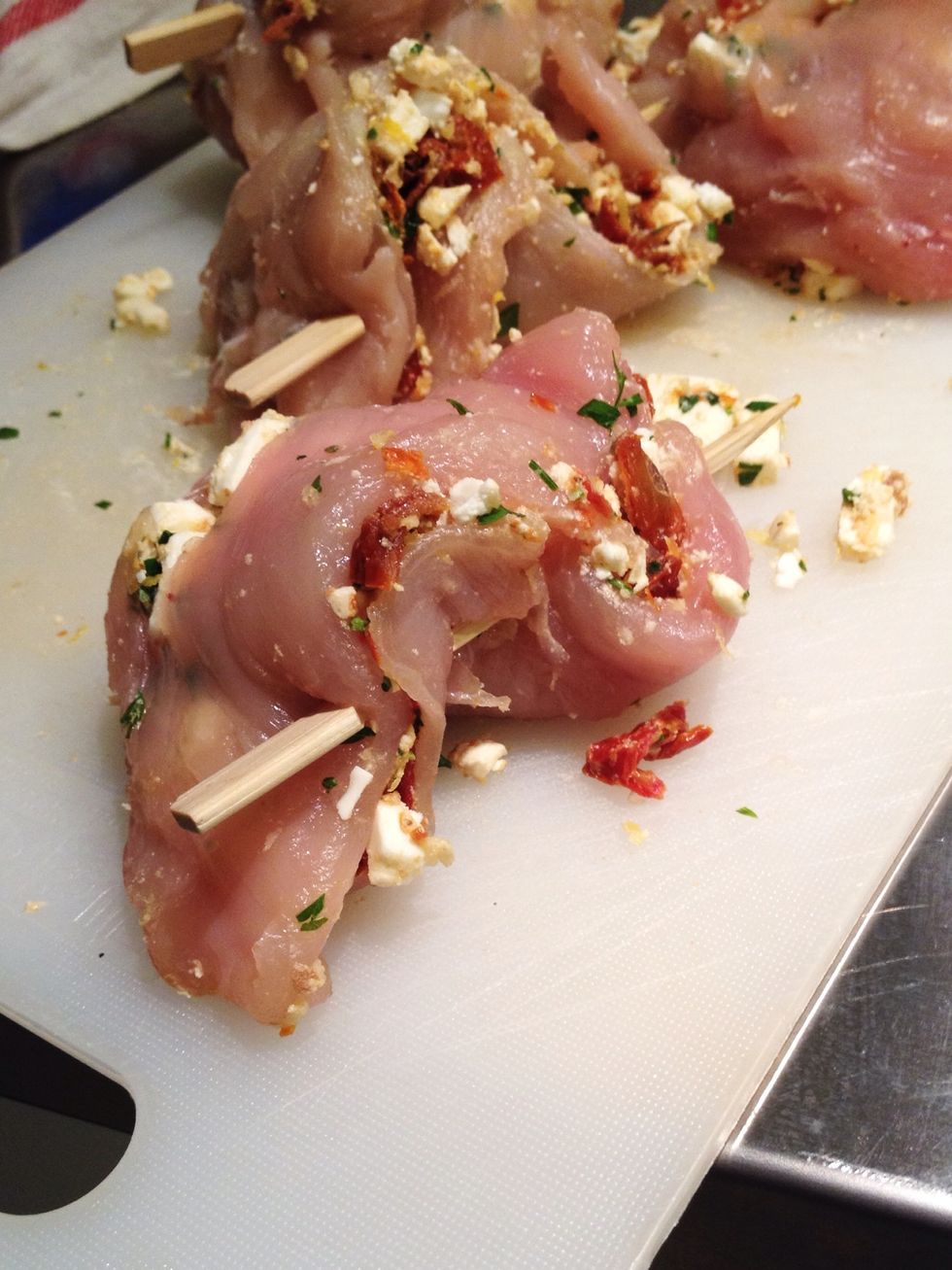 Use the skewers to seal it so the filling doesn't fall out as easily.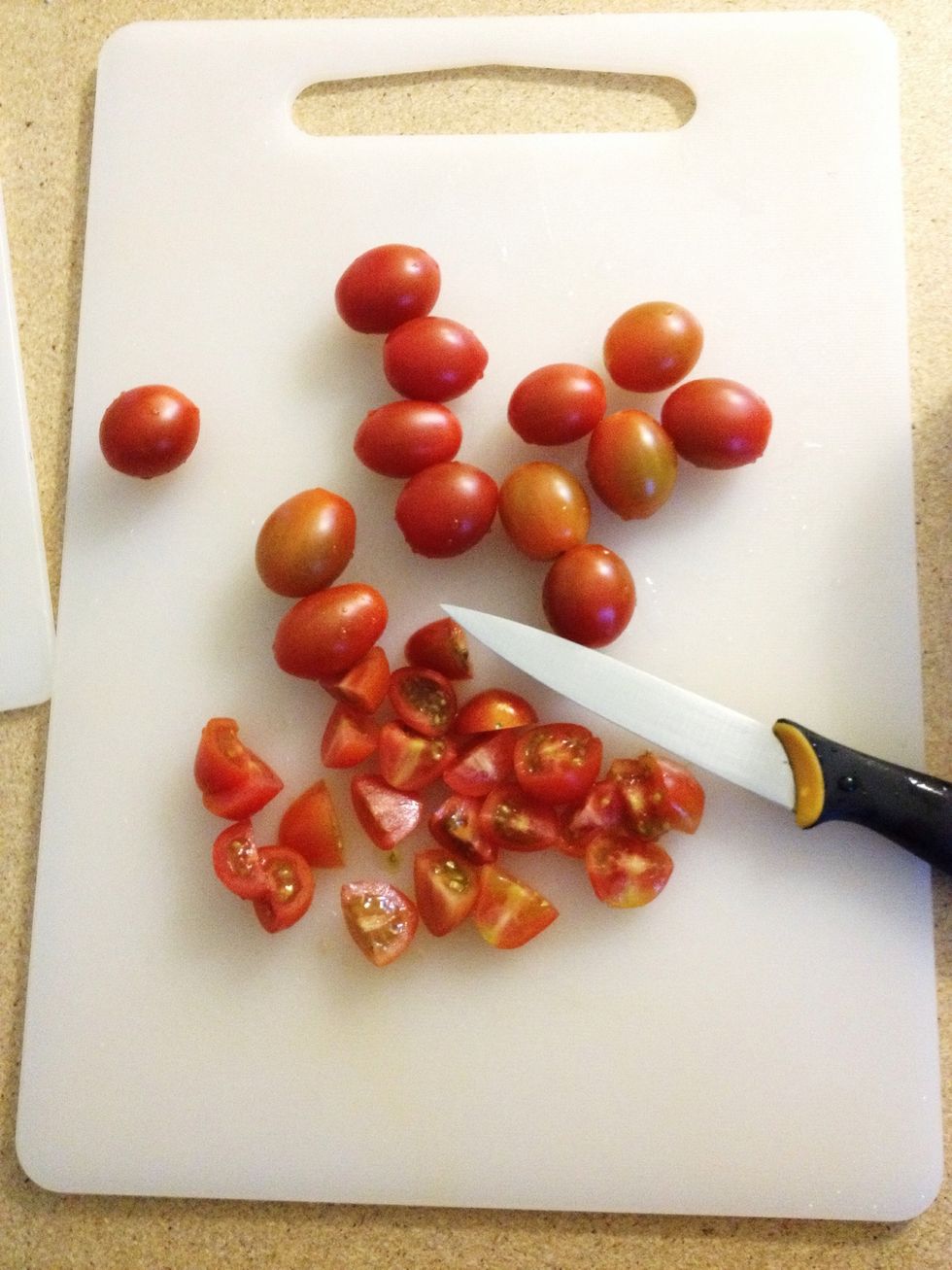 Ok leave the chicken, wash your hands and let's make the bed 😜 Quarter the cherry tomatoes.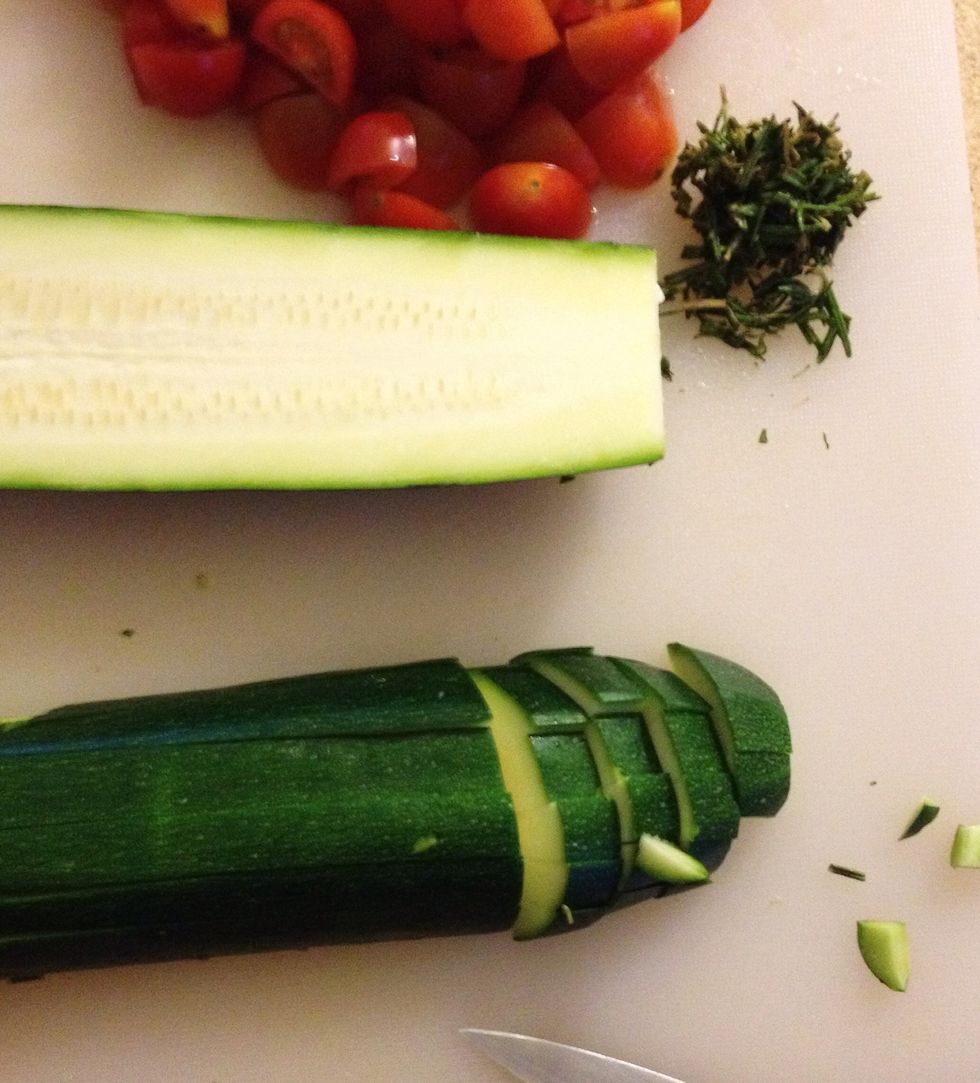 Chop the rosemary and dice the 3 zucchinis. You could also add thyme or other herbs you like.
Throw it all in a baking tray along with the rest of the garlic and parsley you saved from step 8. Add salt and pepper to taste. Mix well.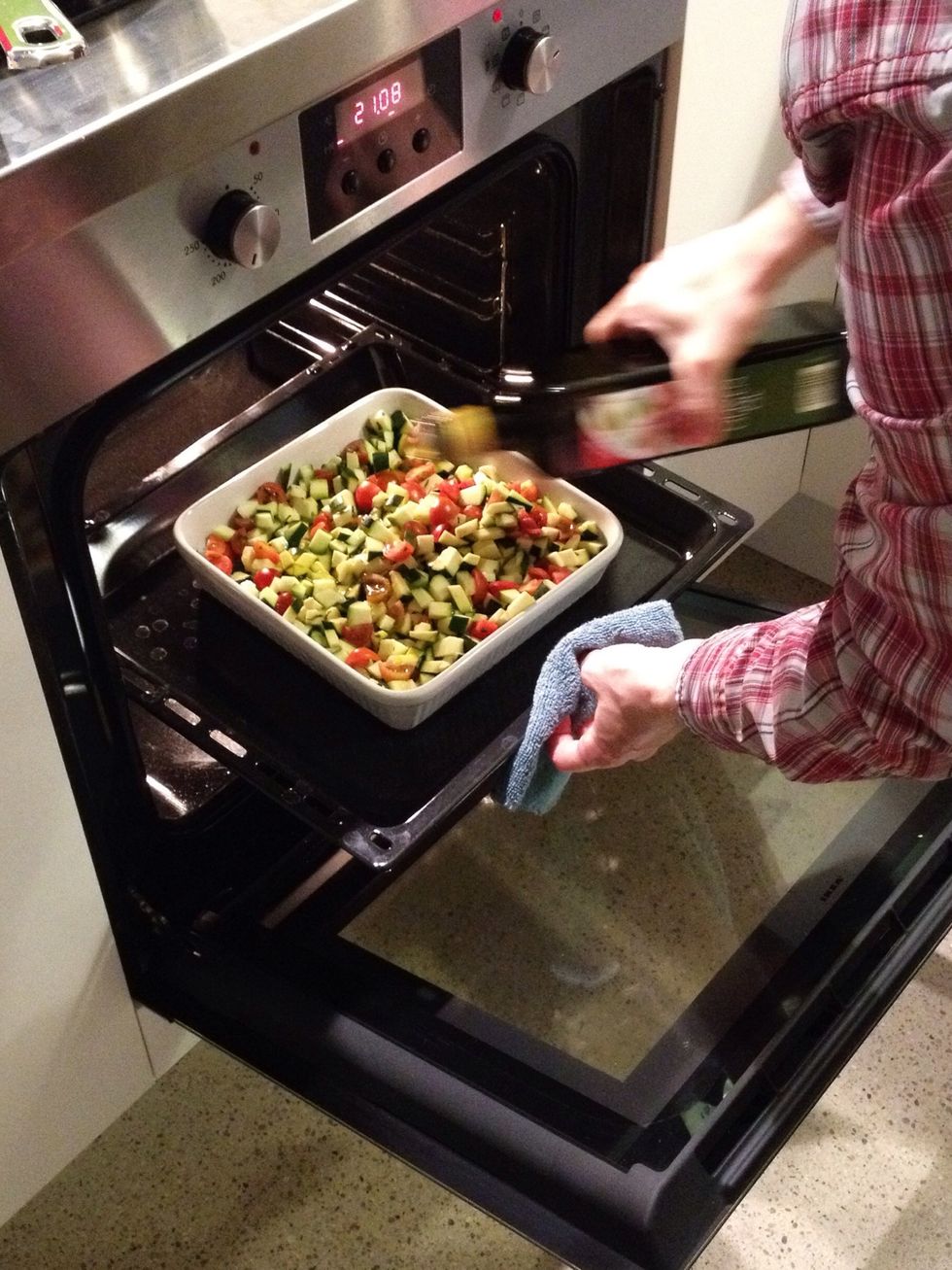 Drizzle with olive oil and put in the oven while you do the next step (so it'll be in the oven for about 5 minutes)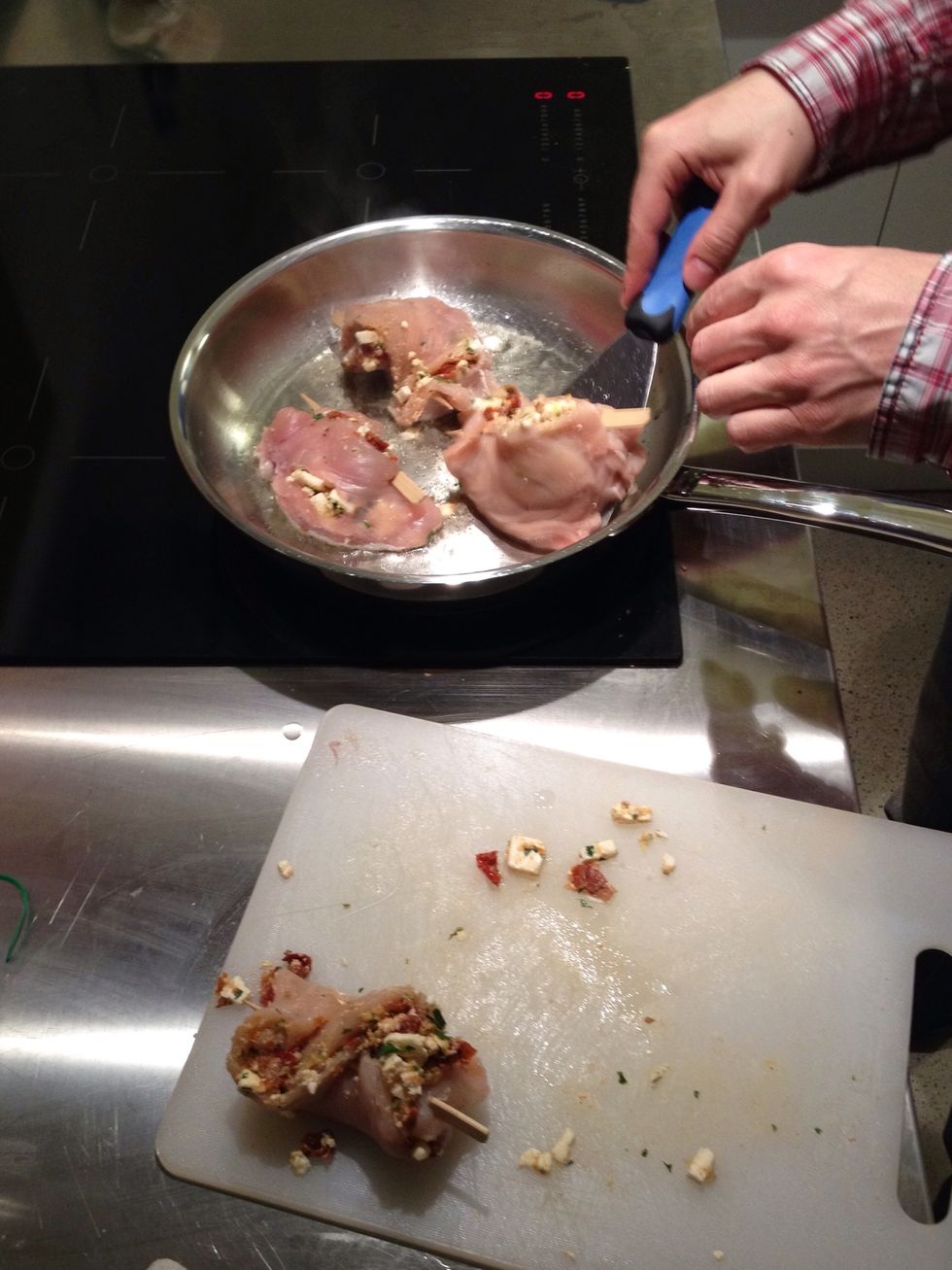 Heat up some oil in a pan (ideally rape seed oil as it withstands higher temperatures) and fry the chicken for 2 minutes on each side.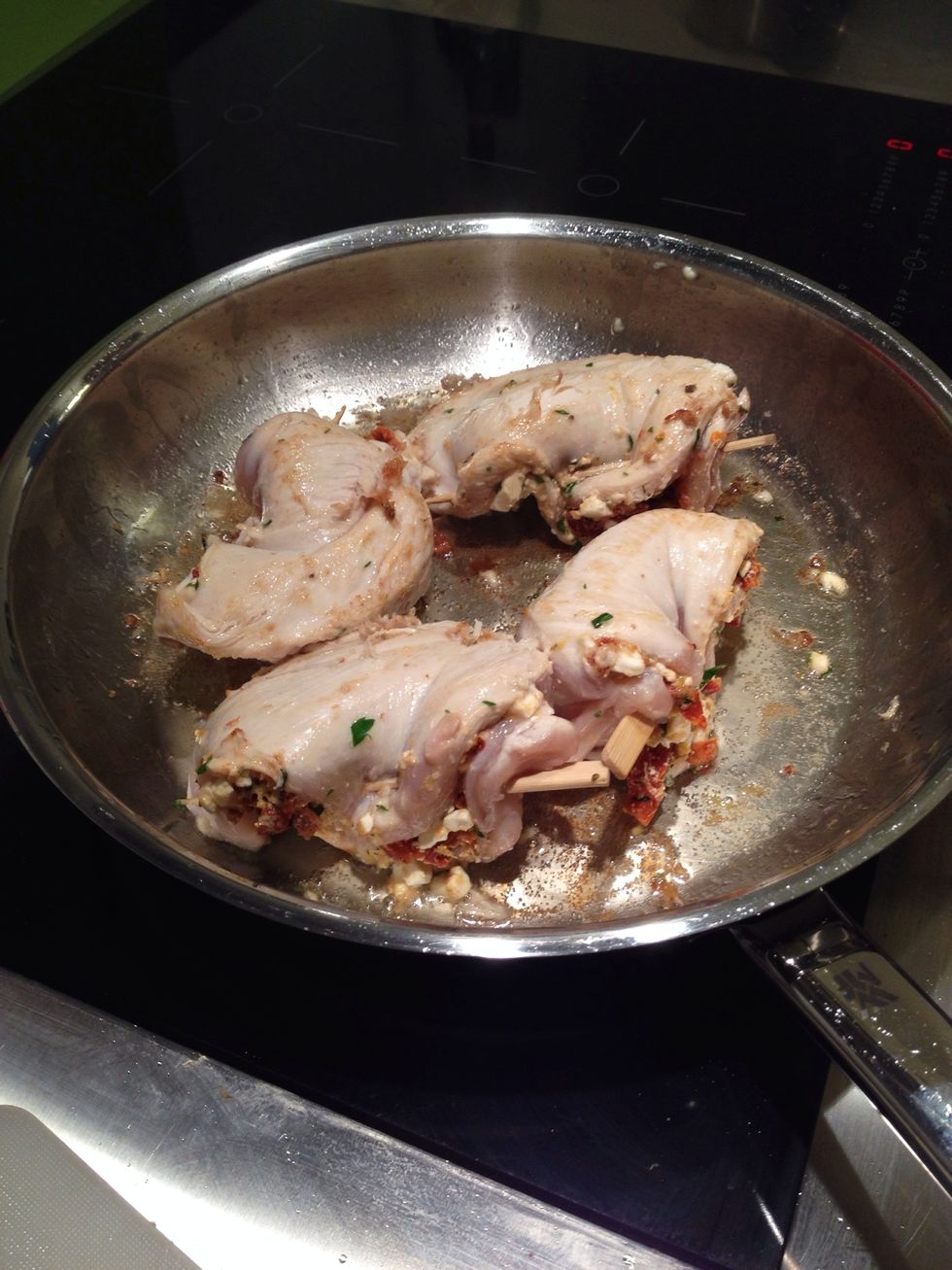 It'll be done on the surface and still raw in the middle.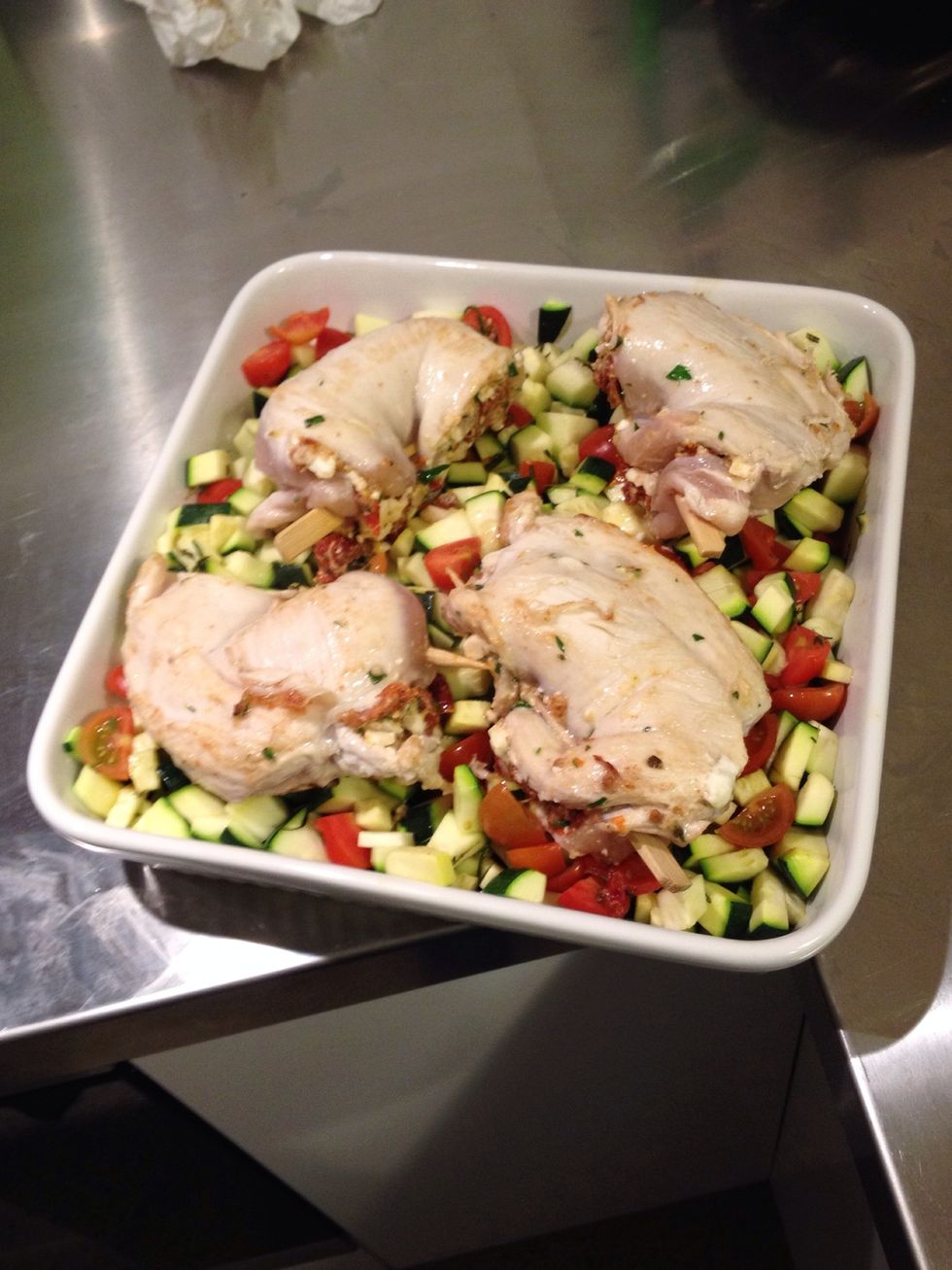 Take the tray out of the oven and put the chicken on top.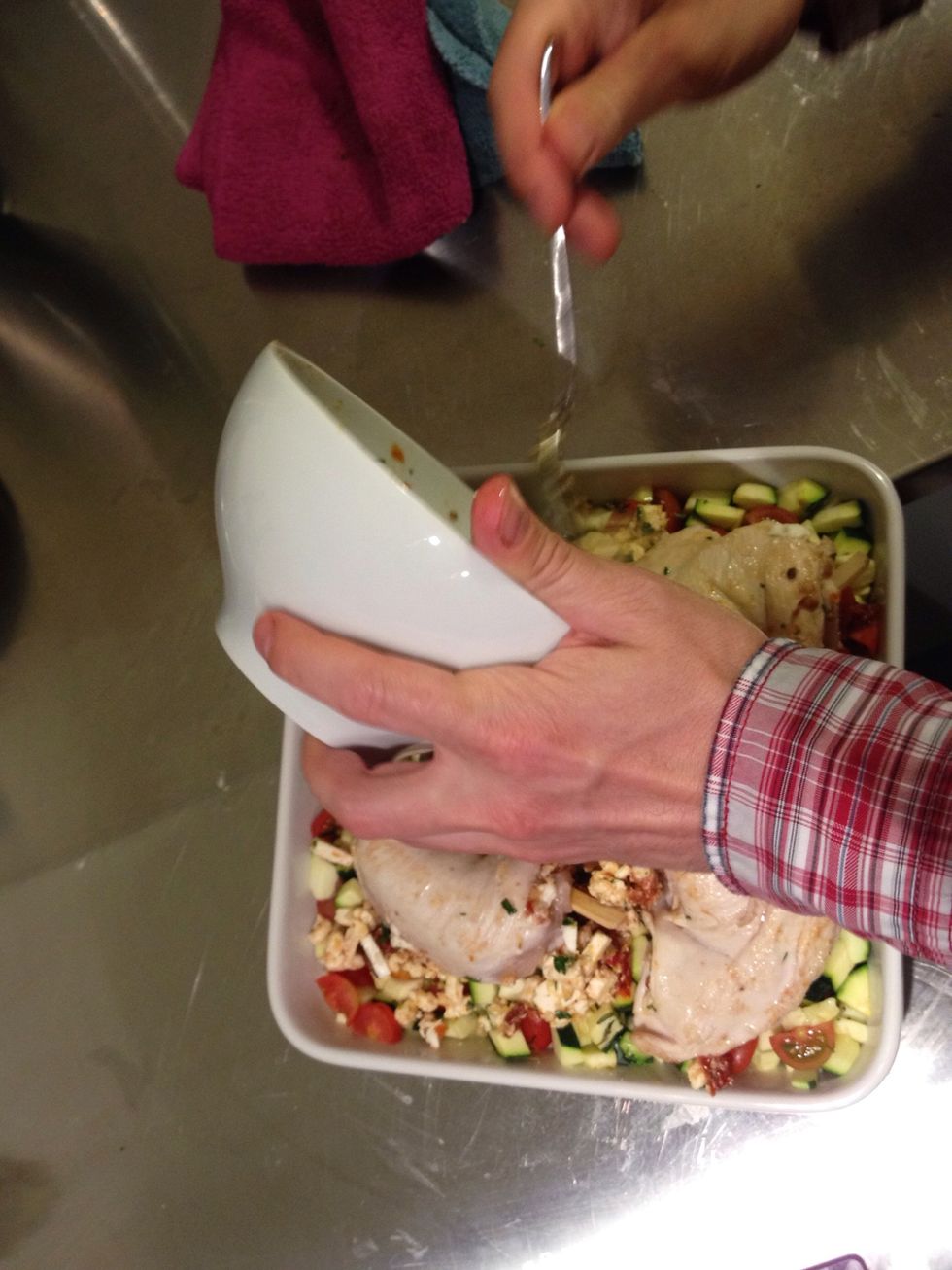 Add any leftover filling onto the bed.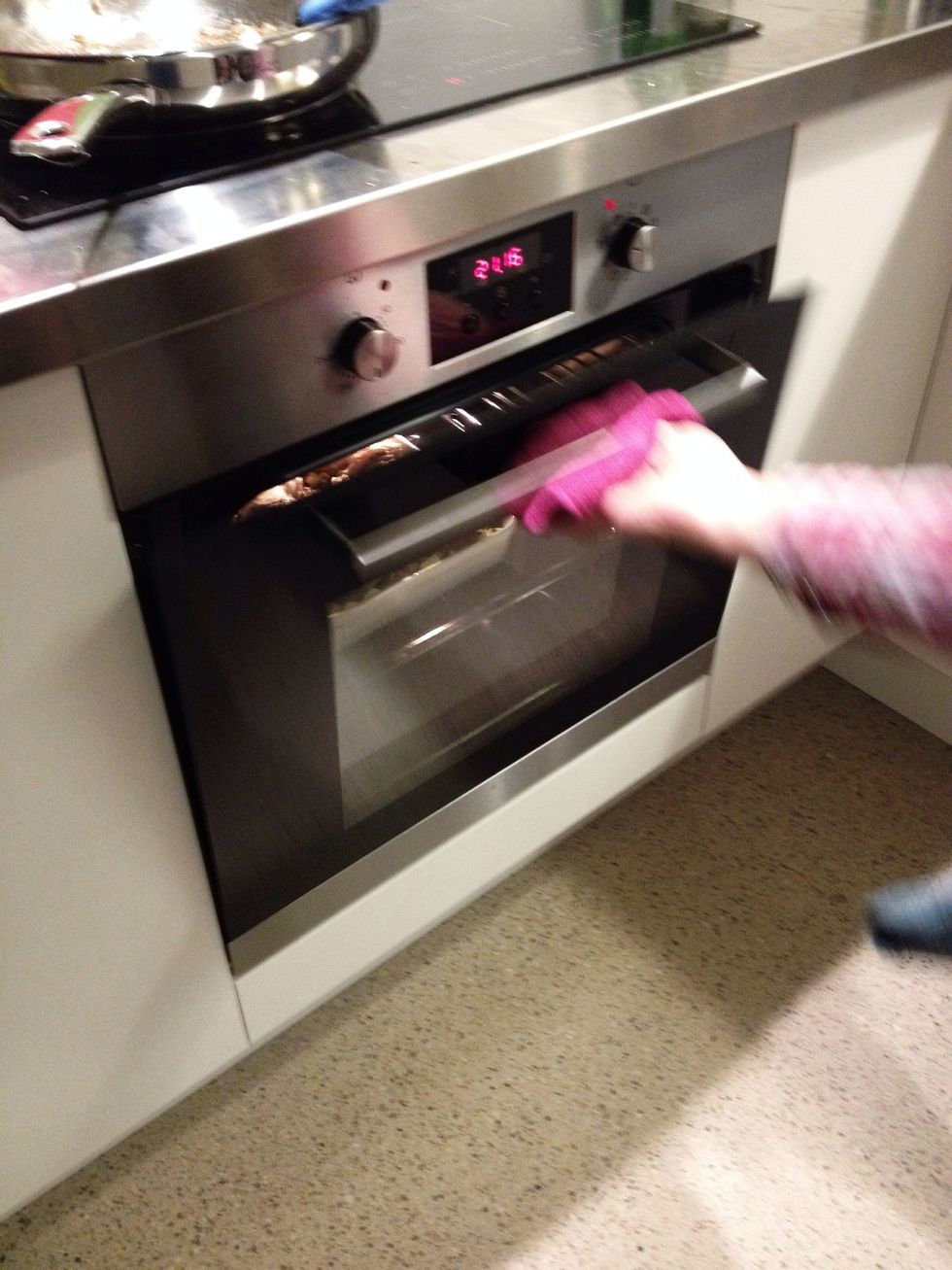 Put in the preheated oven for 15-20 minutes. 200°C, or 180°C if using a convection/fan oven (390°F/355°F)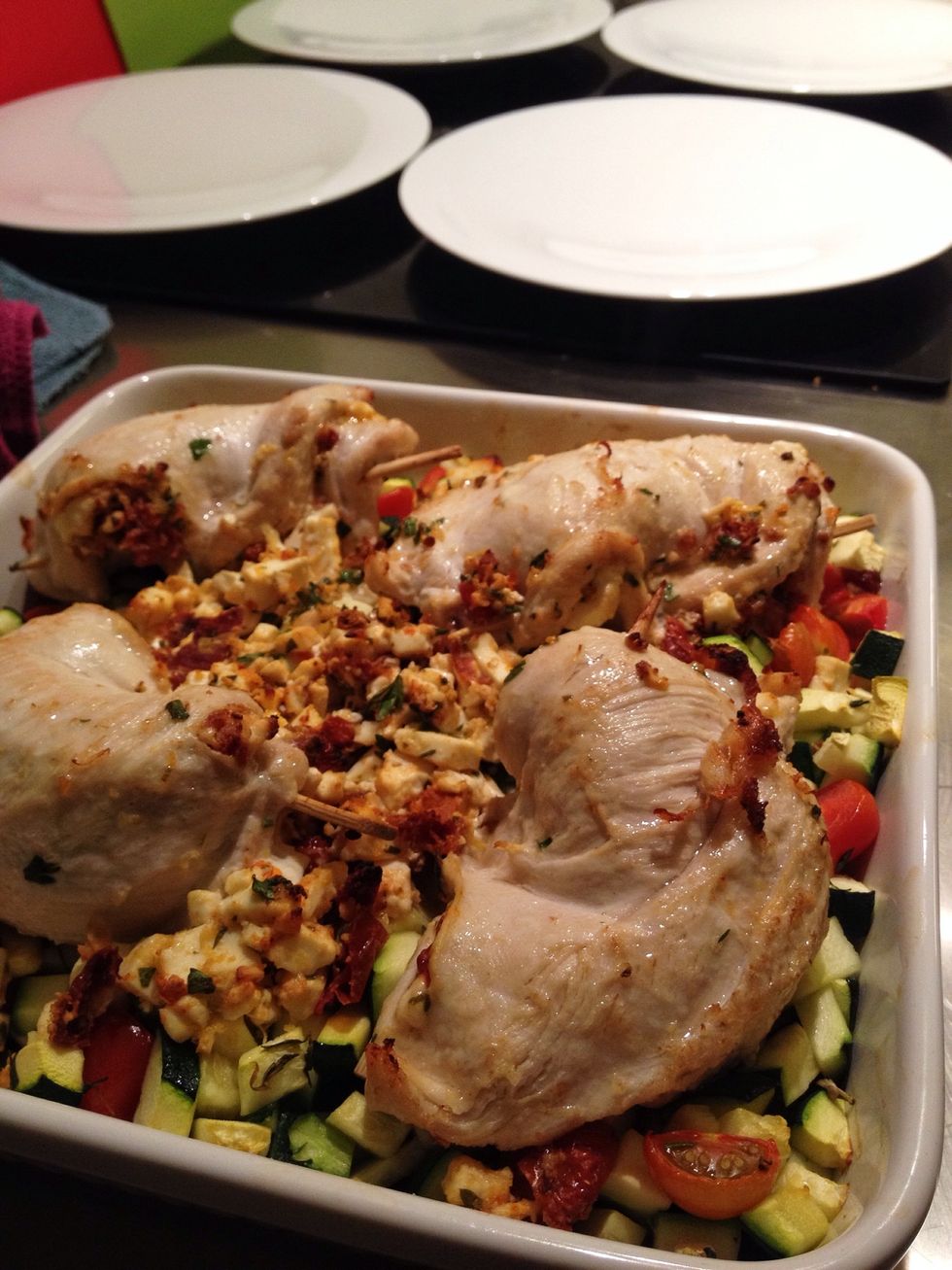 Mmmm
Spoon out the zucchini/tomato bed, put the chicken on top and serve with a slice of the lemon and some bread.
Take out the skewer and cut through the thickest part to make sure the chicken is done. Enjoy the juicy, zesty, healthy goodness! ☺️
1.0 Organic lemon
250.0g Feta cheese
100.0g Sun Dried Tomatoes
2.0 Garlic cloves
10.0g Parsley
4.0 Chicken breasts
4.0 Skewers
20.0 Cherry tomatoes
3.0 Zucchinis
1.0bnch Rosemary
Salt and pepper
Olive oil
Rape seed oil
Bread