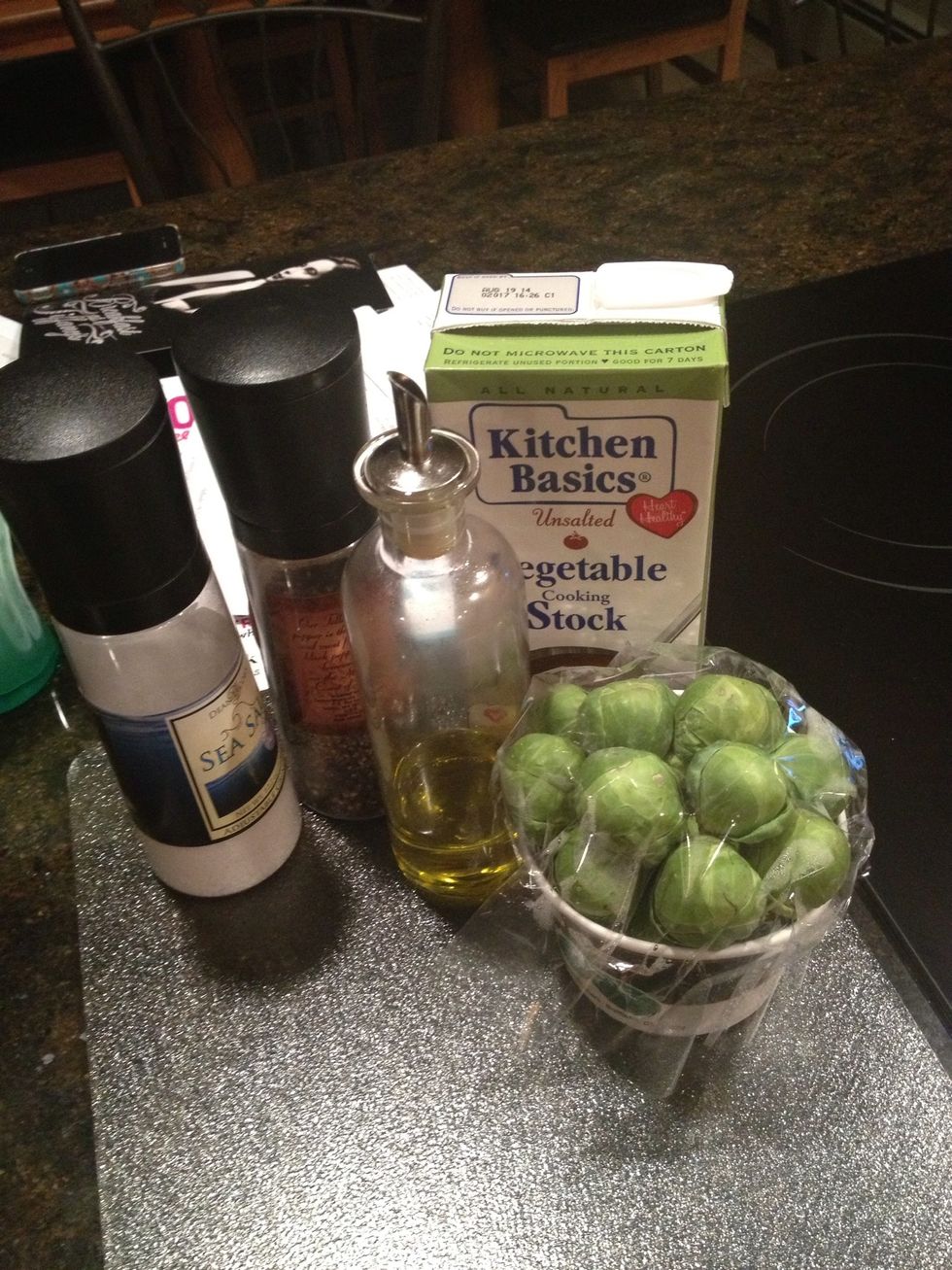 I like to use vegetable broth because it is more Paleo friendly but chicken broth works well too.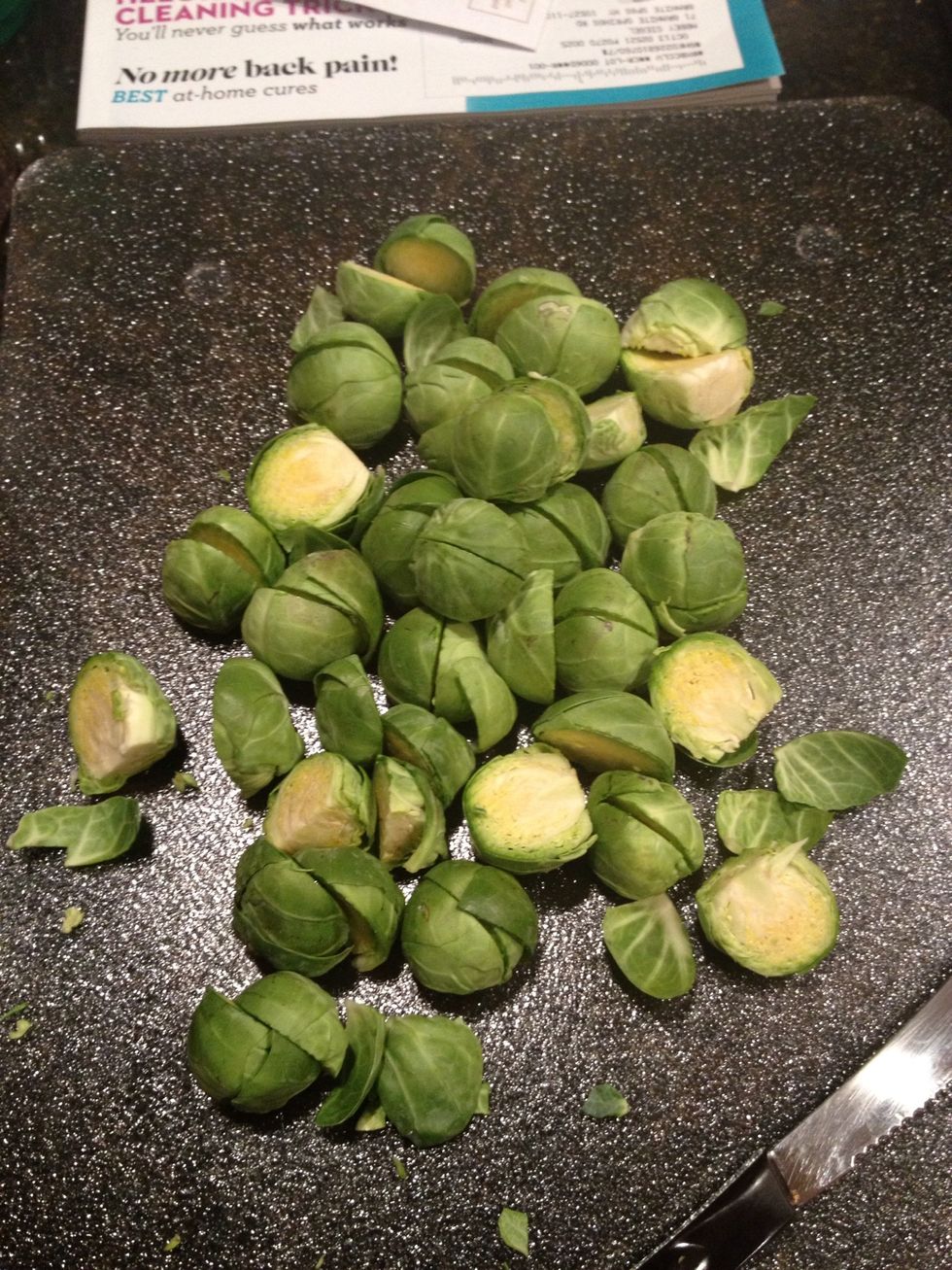 Cut the 'stems' off and cut the sprouts in half.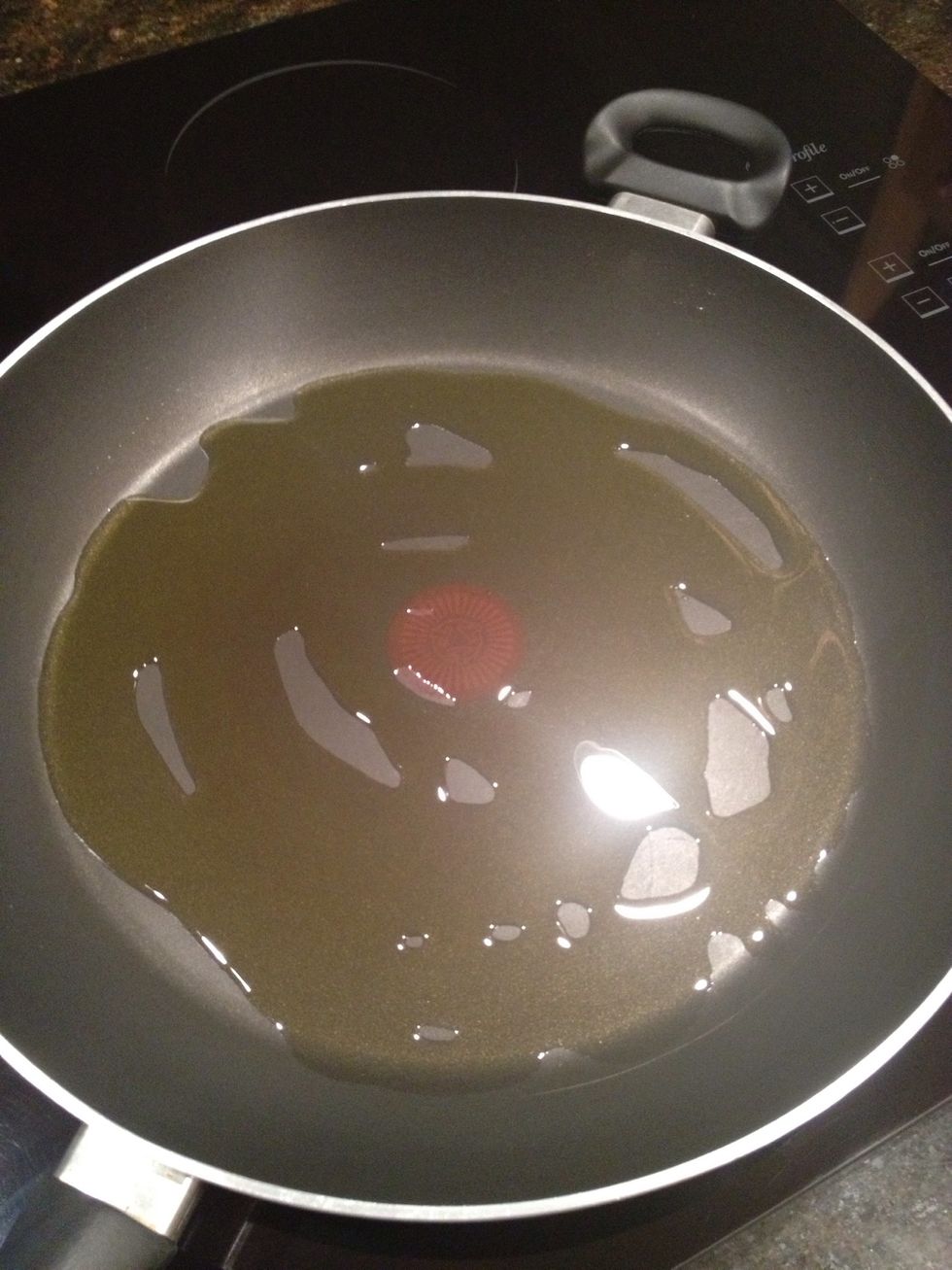 Cover the bottom of a frying pan with olive oil, 2-3 Tablespoons is usually enough to cover any pan.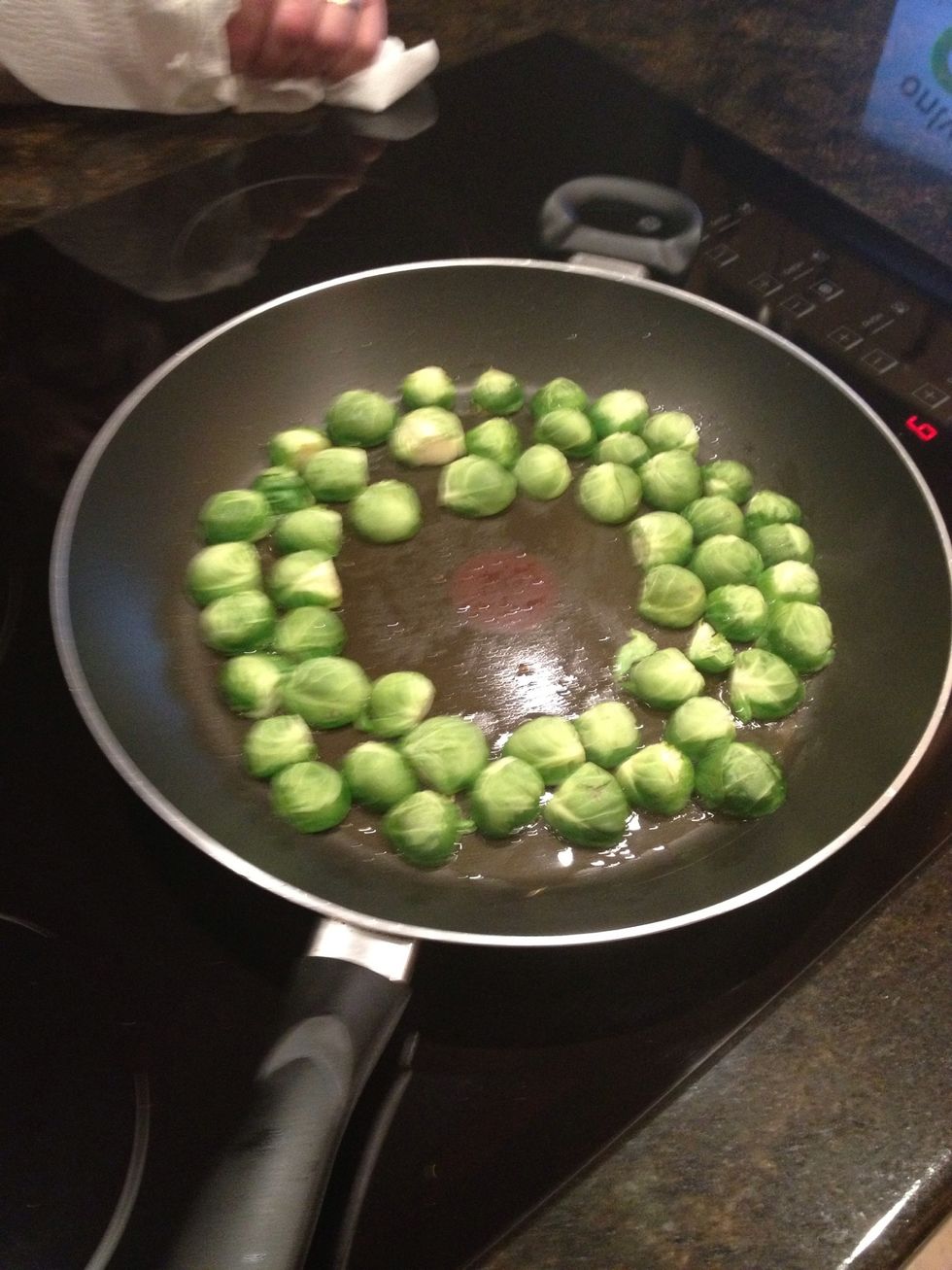 Place sprouts face down and cook until under side is golden brown, then flip and let cook another 5 minutes.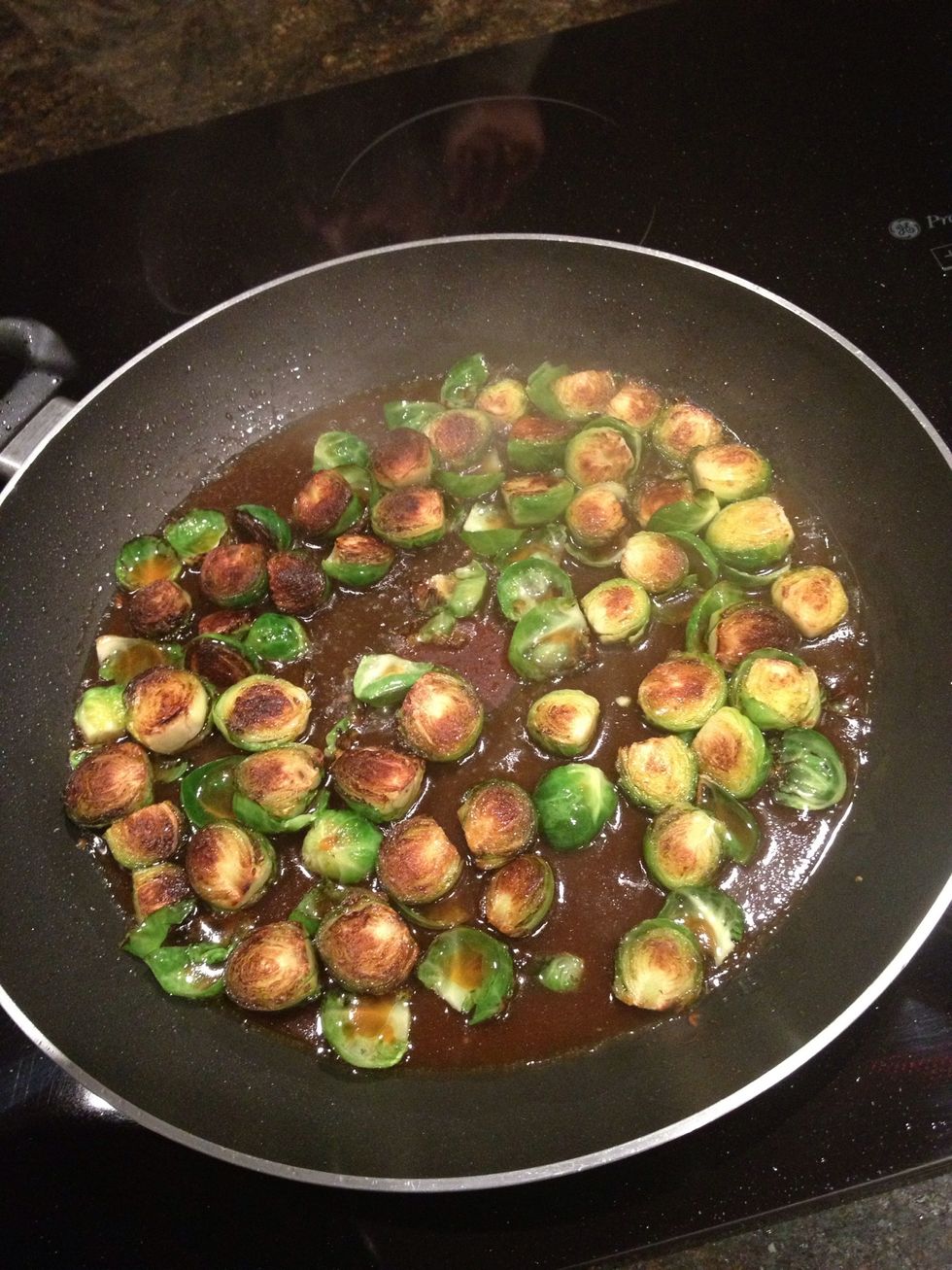 Add enough broth to cover the bottom of the pan. (I had left some of my sprouts face down too long hence why the upper left corner ones are a little blacker)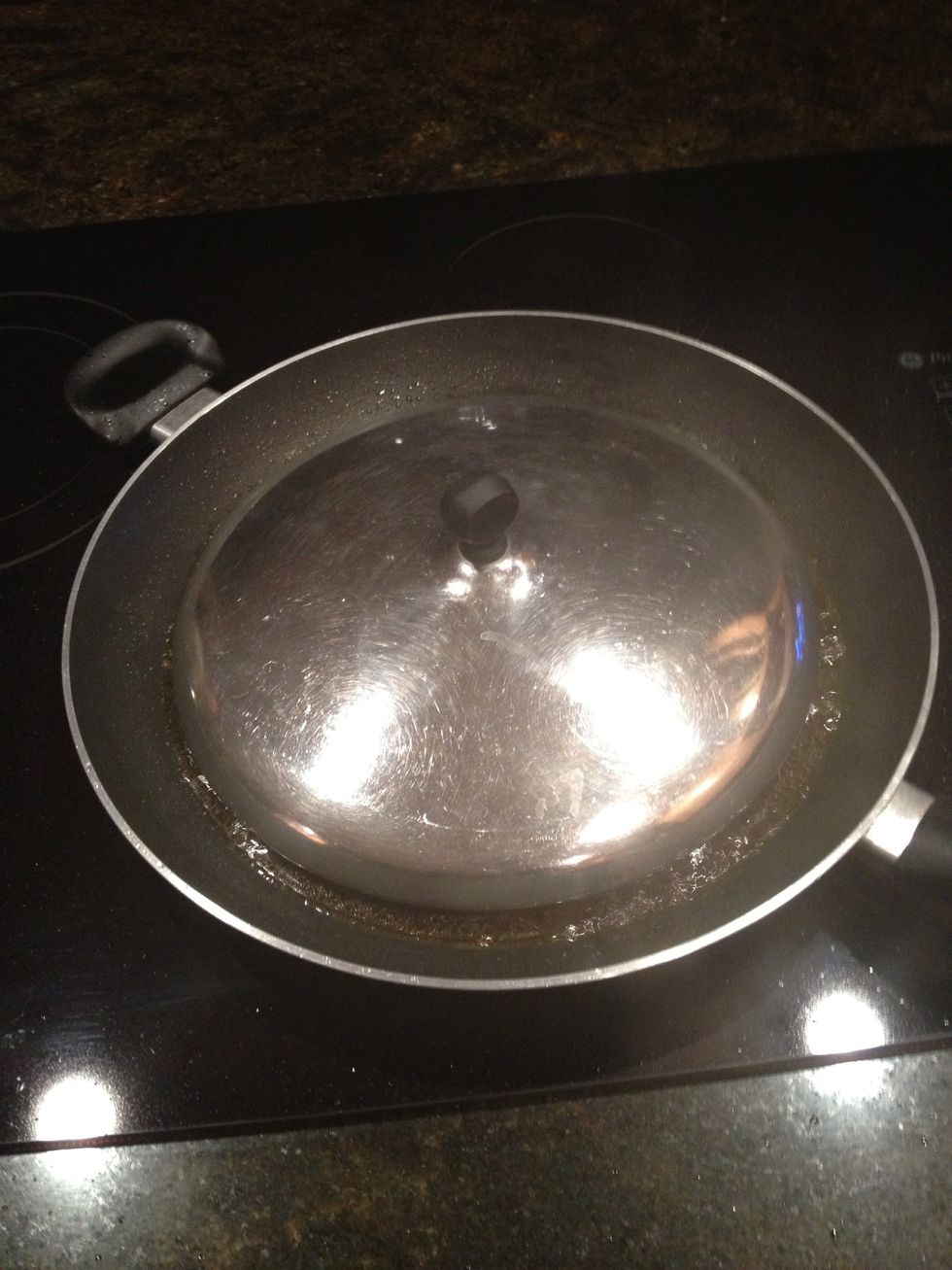 I usually place a pot top over them for a few minutes to steam them a bit but this step is optional. Cook uncovered until soft enough to put a fork through.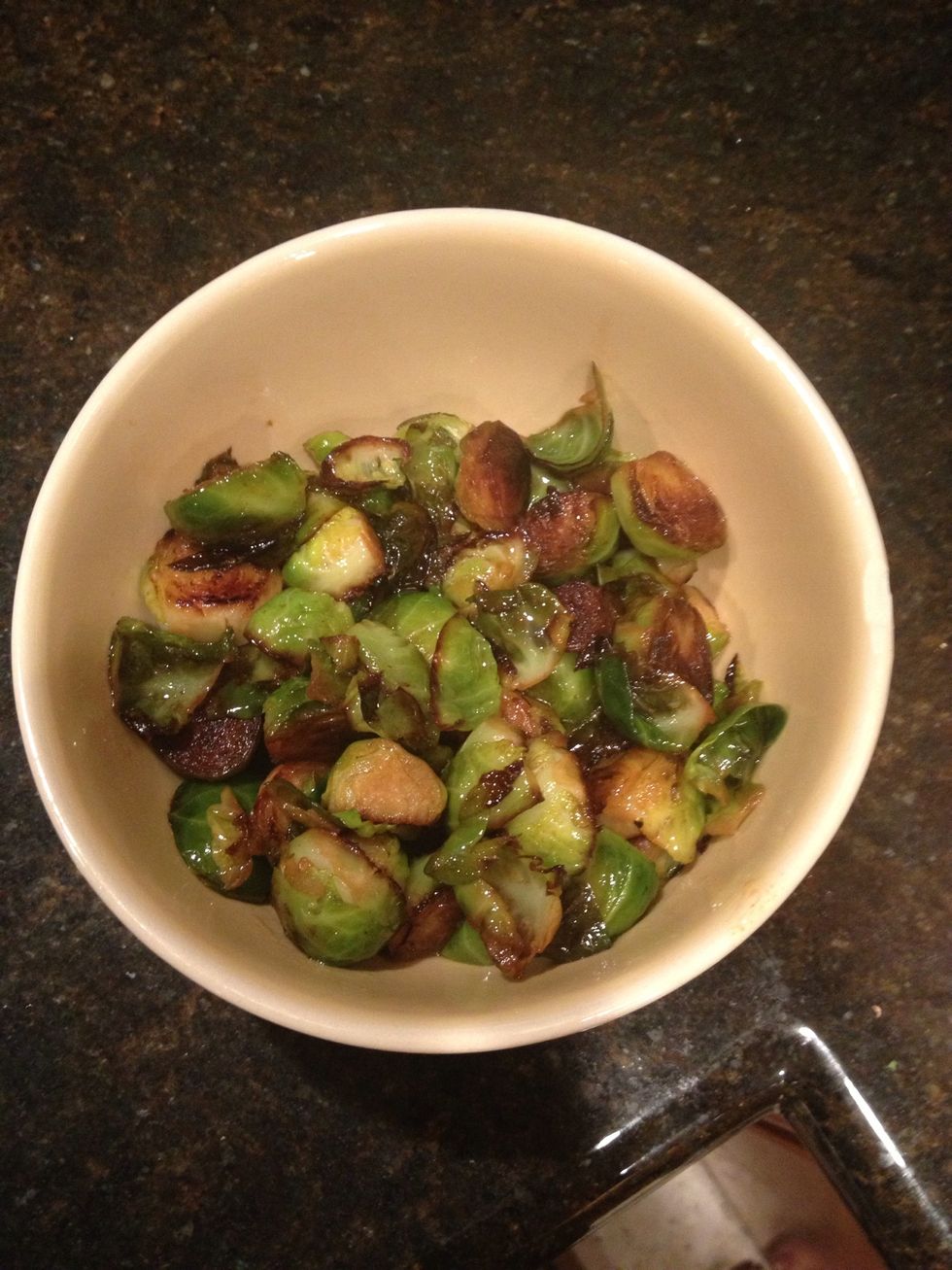 Voila!
The creator of this guide has not included ingredients