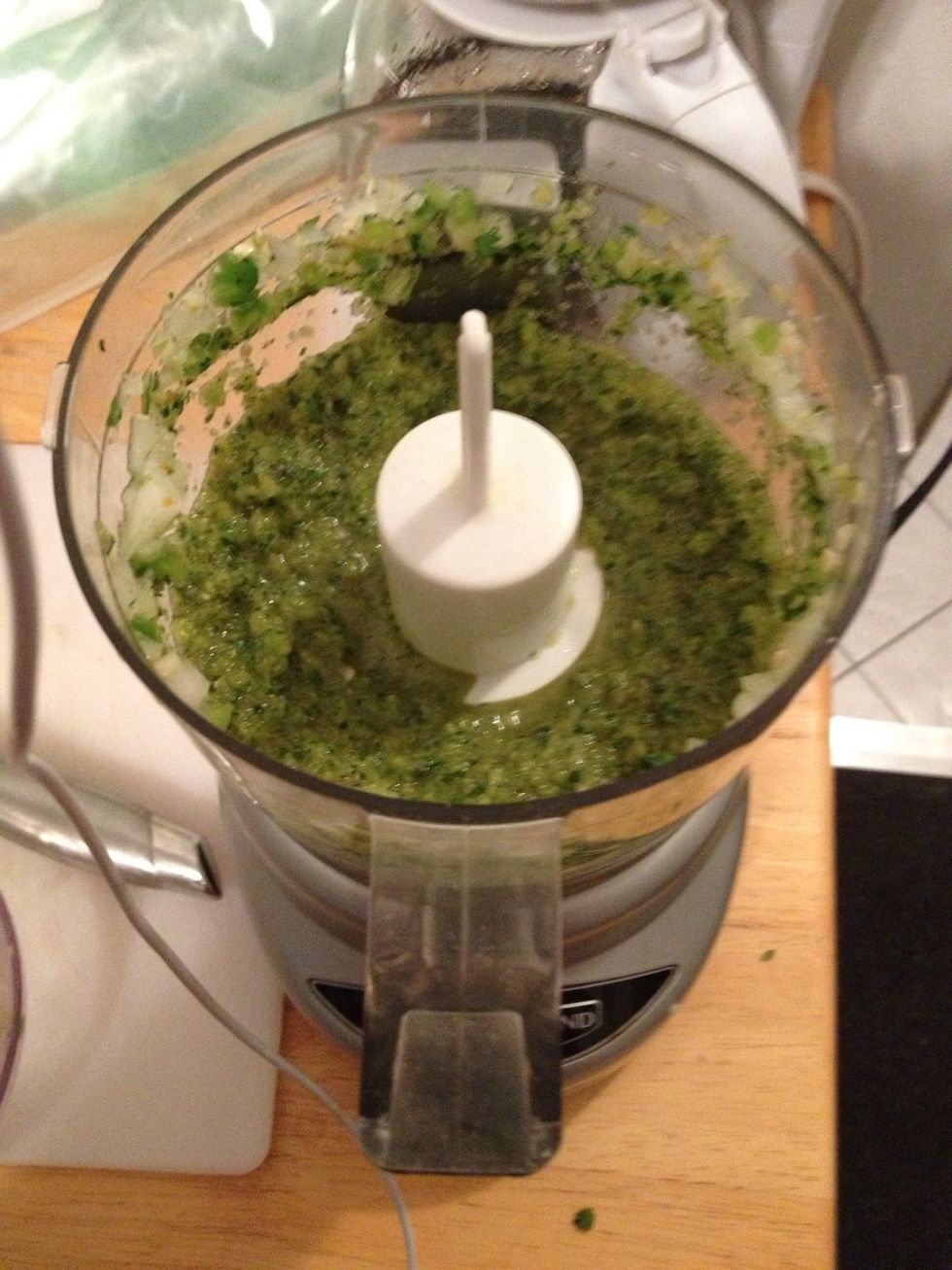 Chop and drop all seasonings ,and vegetables with olive oils in 3 cup food processor. Blend till chopped fine . (any left over mix place on ziplock bag and freeze great on chicken and fish as well.)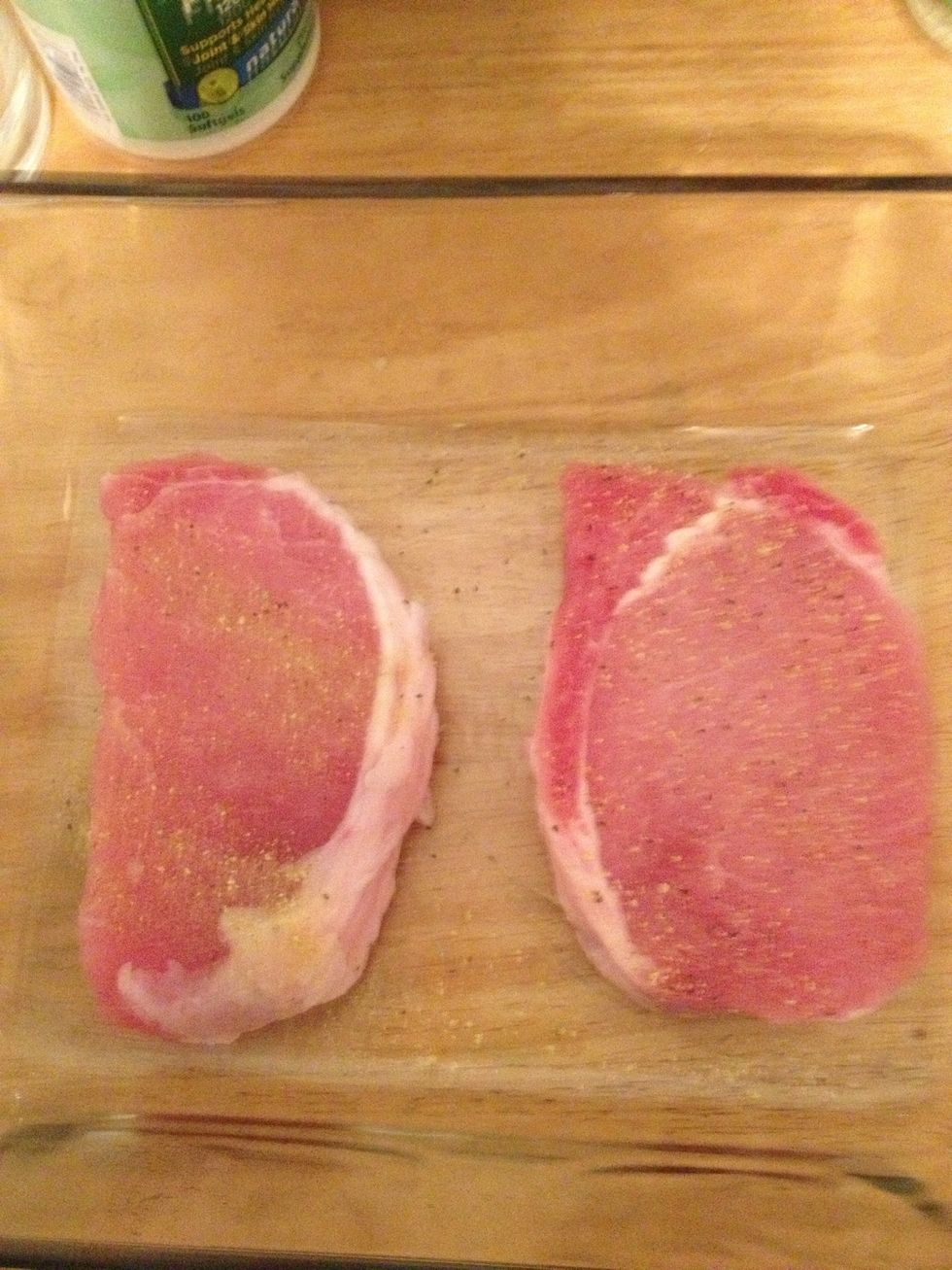 Season pork chop lightly with salt pepper and cumin.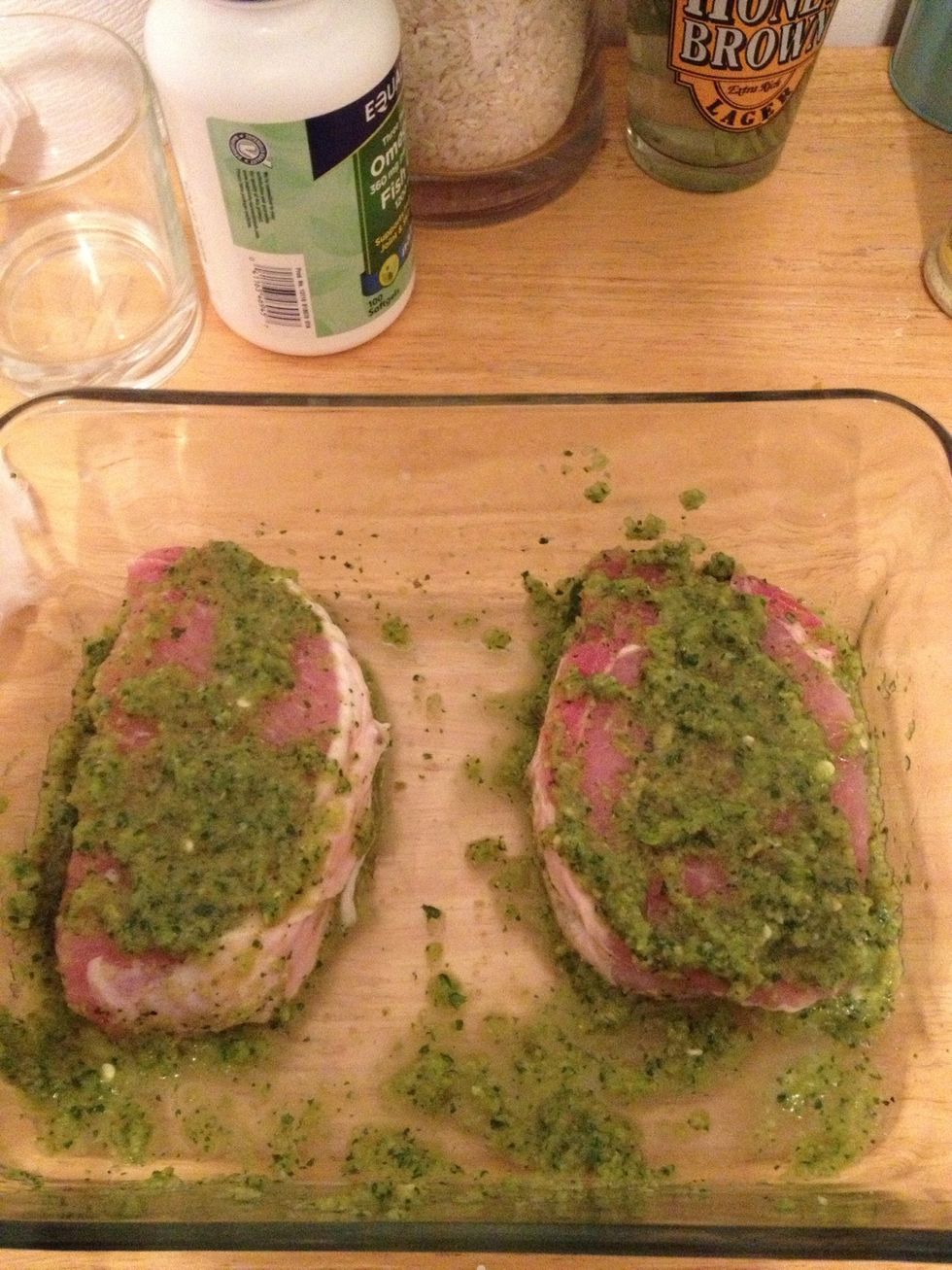 Add mixture over chops. Bake them for 30 to 45 min at 350 degrees. depending on thickness and bone or thick cut will take longer .
Done enjoy
1/2 onion
1/2 green pepper
1 jalapeño
3 cloves garlic
1/2 a cup cilantro
1 teaspoon salt
1 teaspoon black pepper
1 teaspoon cumin
1 table spoon Sarracha sauce
3 tablespoons olive oil
2 pork chops
Food processor
1 Glass or aluminum pan