Cook Japanese Influenced Beef Udon Noodle Soup
181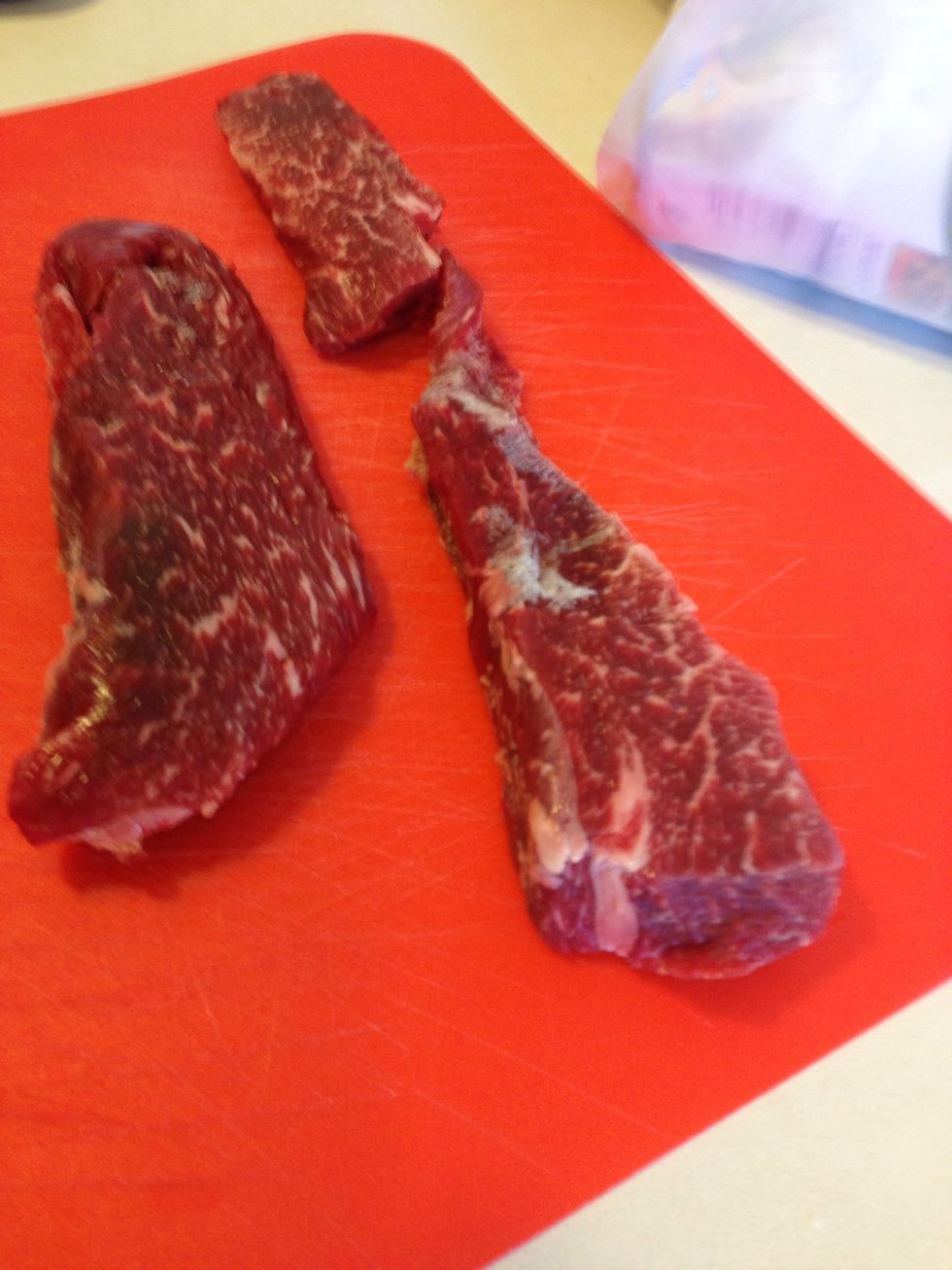 Easiest way to cut the meat thin. Freeze it the night before and pull it out and let it defrost about an hour. Then you can easily slice it thin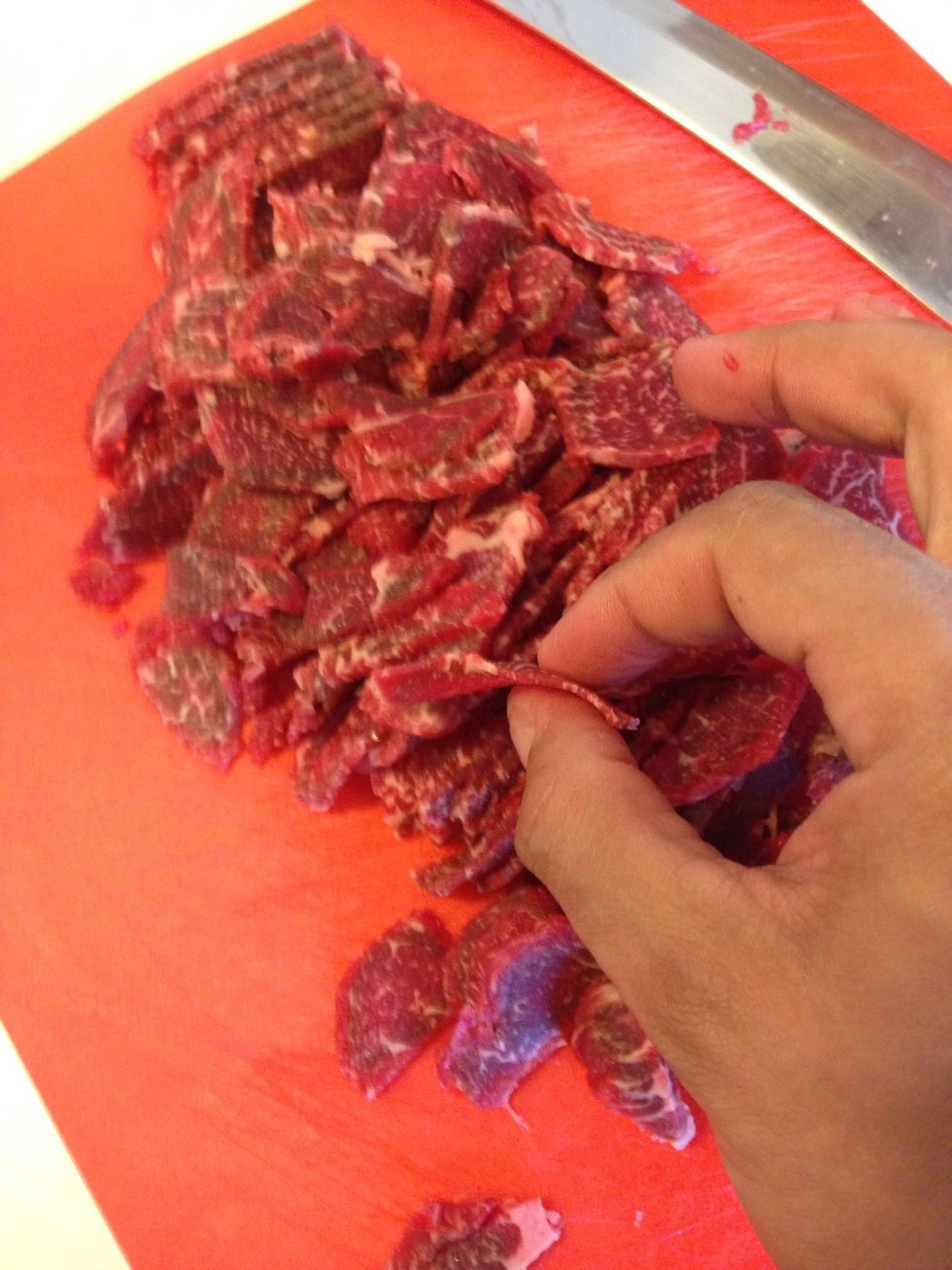 Like so, very thin, and cooks fast. Slice it all up and put it in the fridge until ready to cook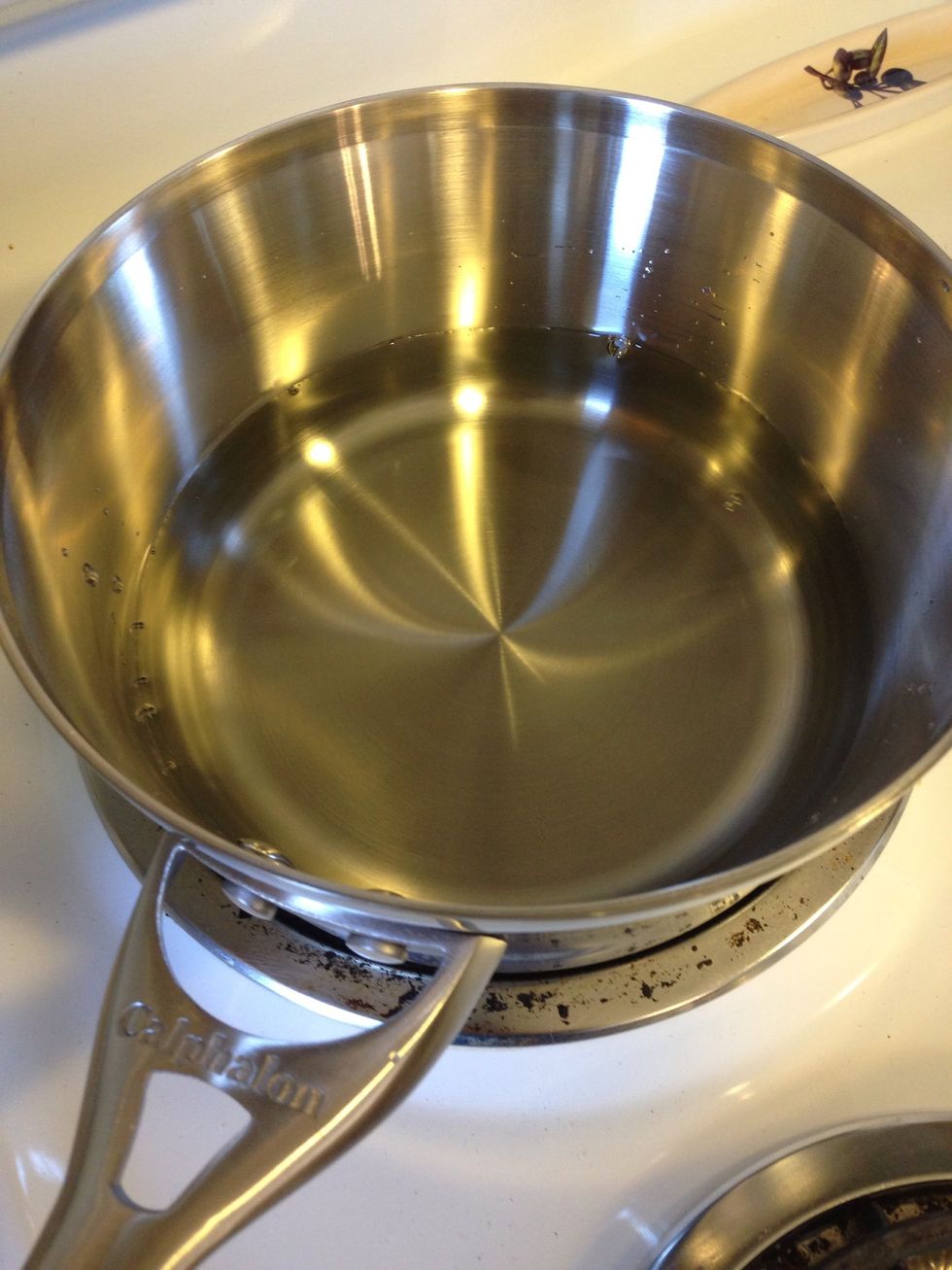 Take a pot and add 3 cups of hot water.
Take seaweed out and add to the hot water to steep about 15 minutes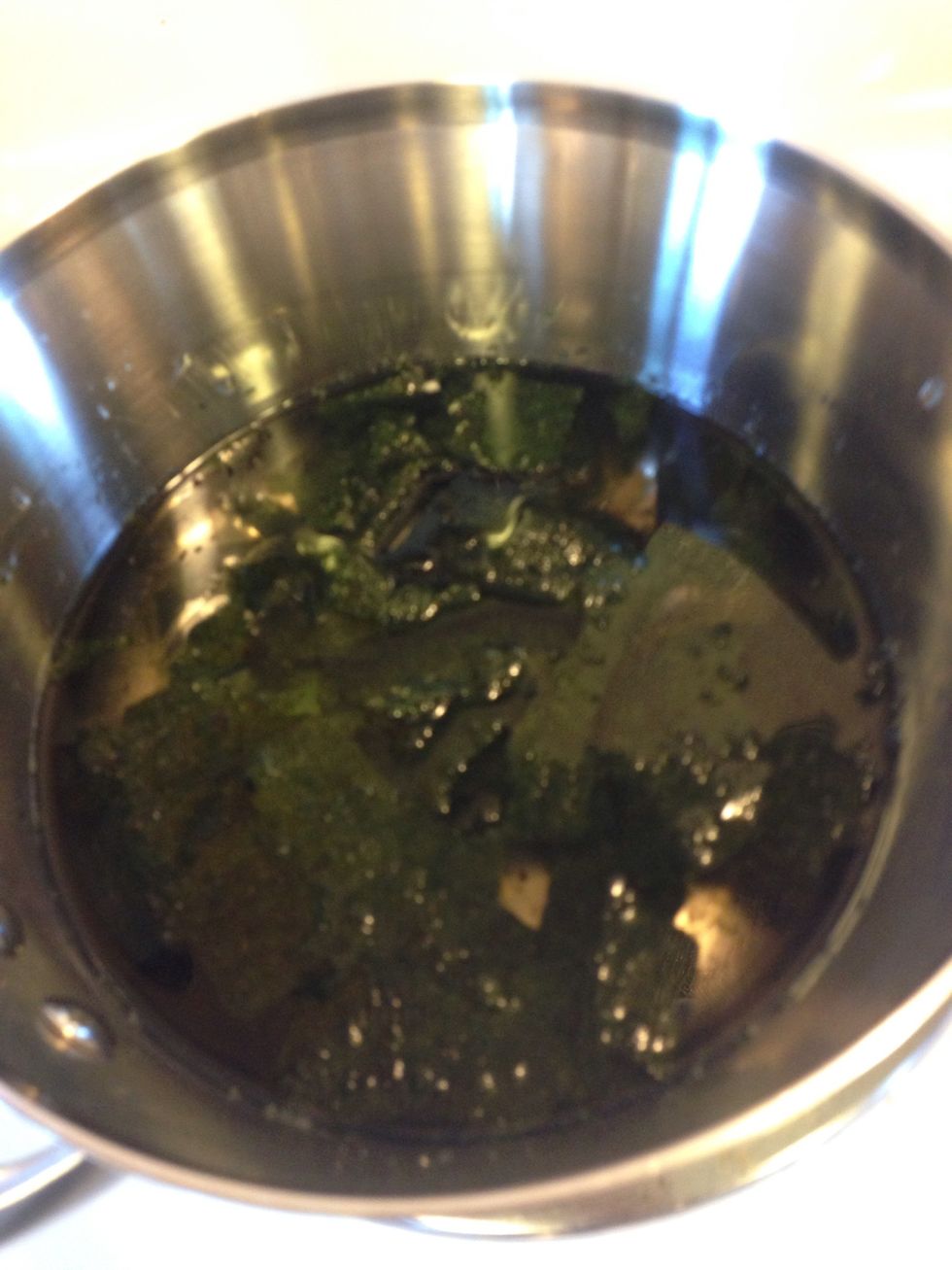 Like so! We are making a seafood type stock. I wanted to do a traditional dashi with bonito flakes, but can't find them locally. So that's why I'm using the dried shrimp. Still, it came out fantastic!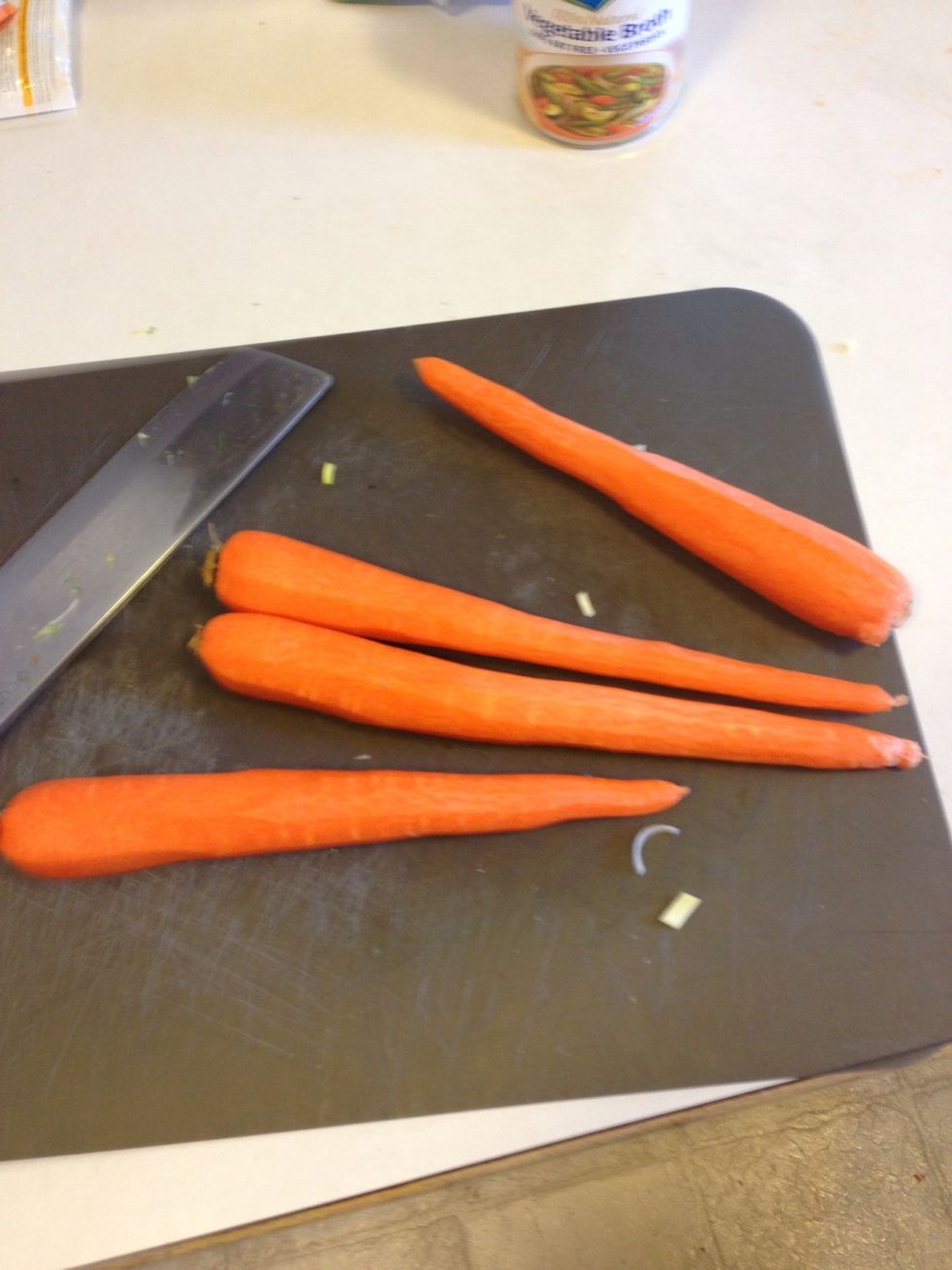 Peel carrots. I only used 3 and ate the other we will prep the veggies while the seaweed steeps!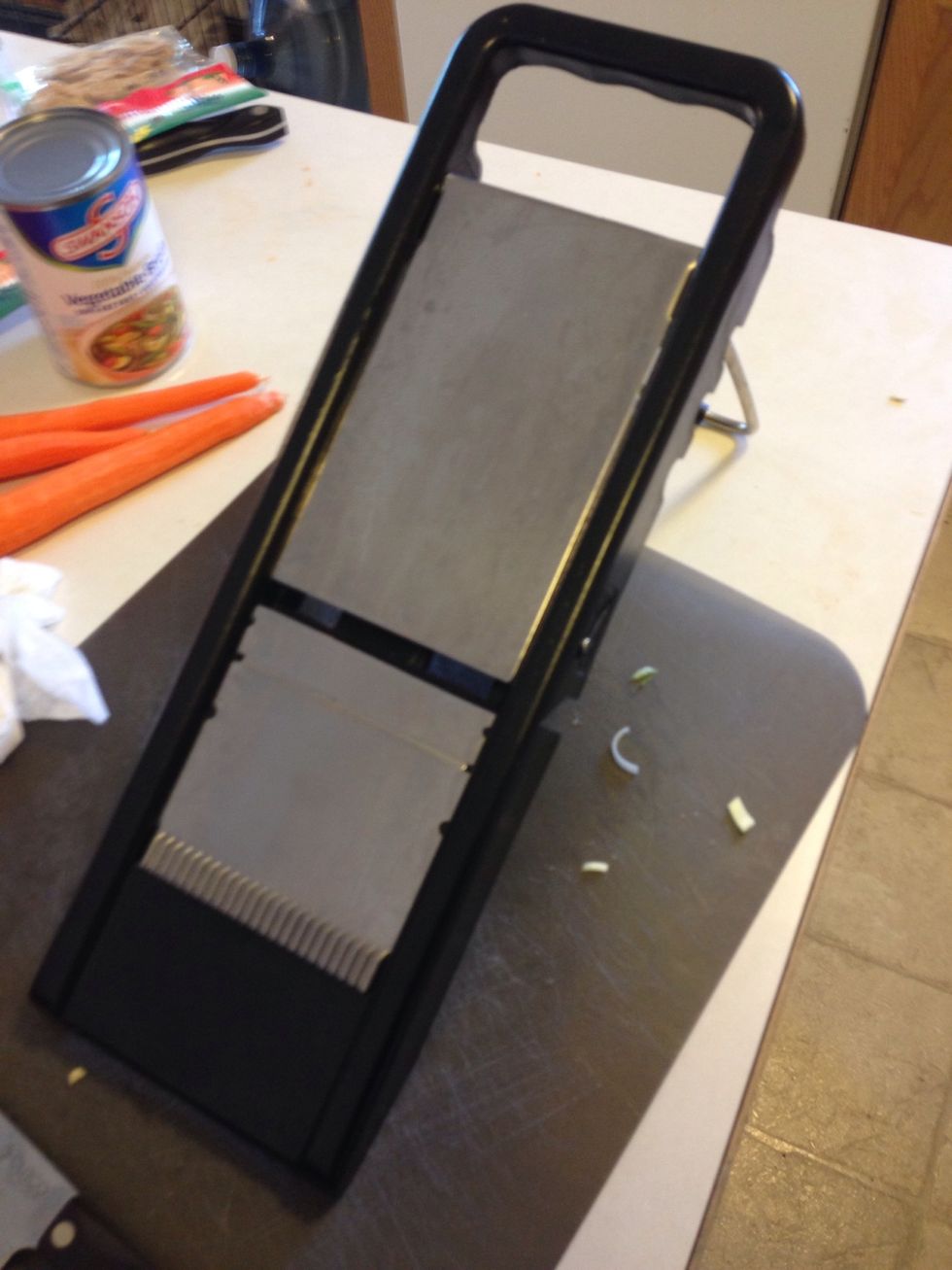 Then I used a mandolin to slice the carrots very thin. You can do it by hand if you like, but this made it easy and fast!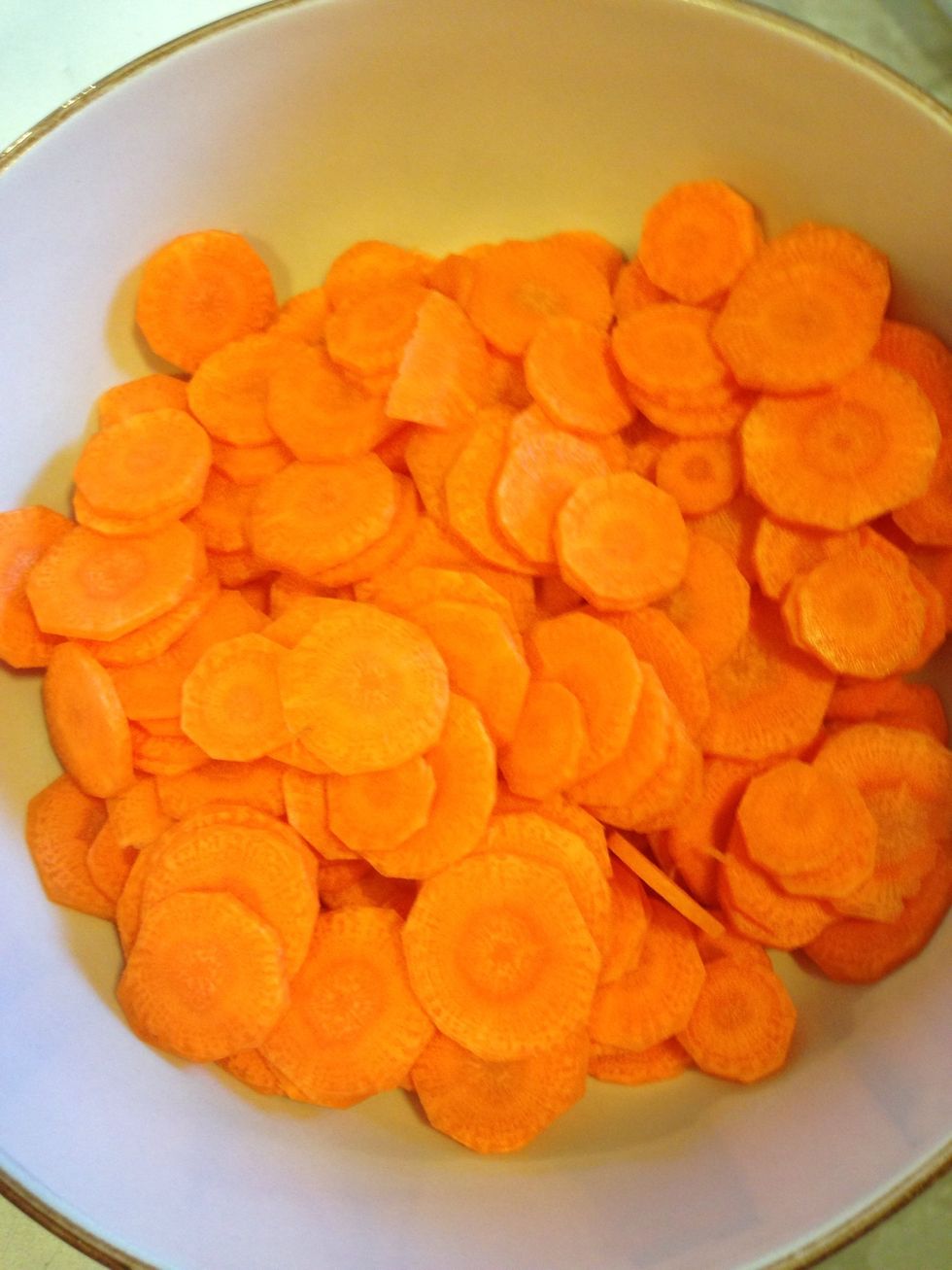 Like so!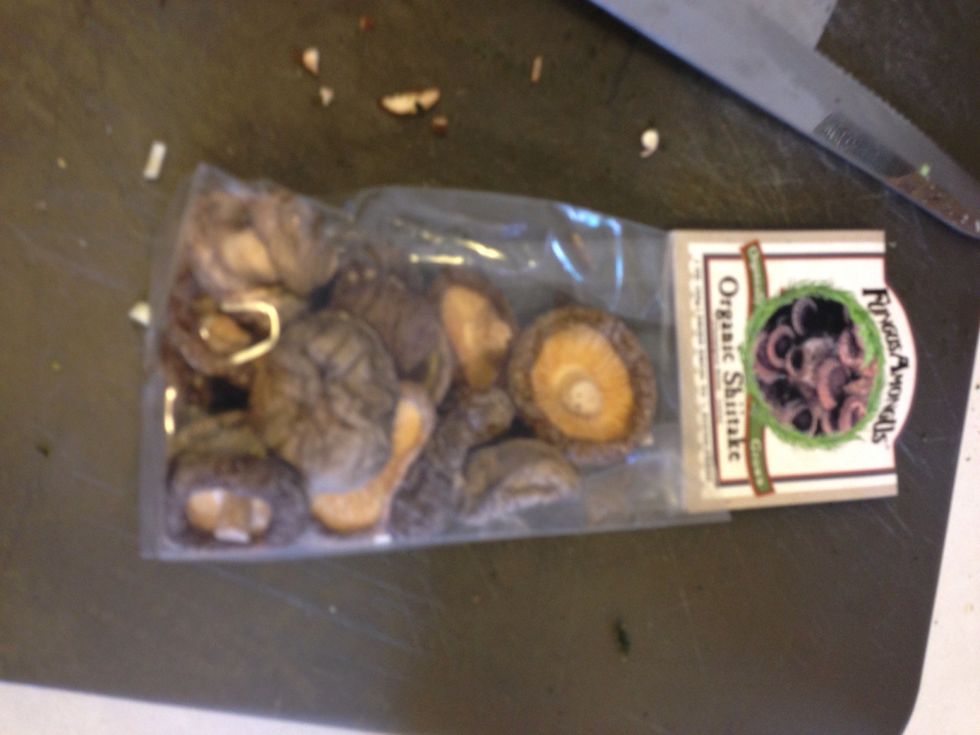 Open your dry mushroom if you don't have fresh and soak them in hot water, 30 minutes atleast. These are shiitakes.
I also had some random mushrooms I threw in, oyster mushrooms, more shiitake and creminis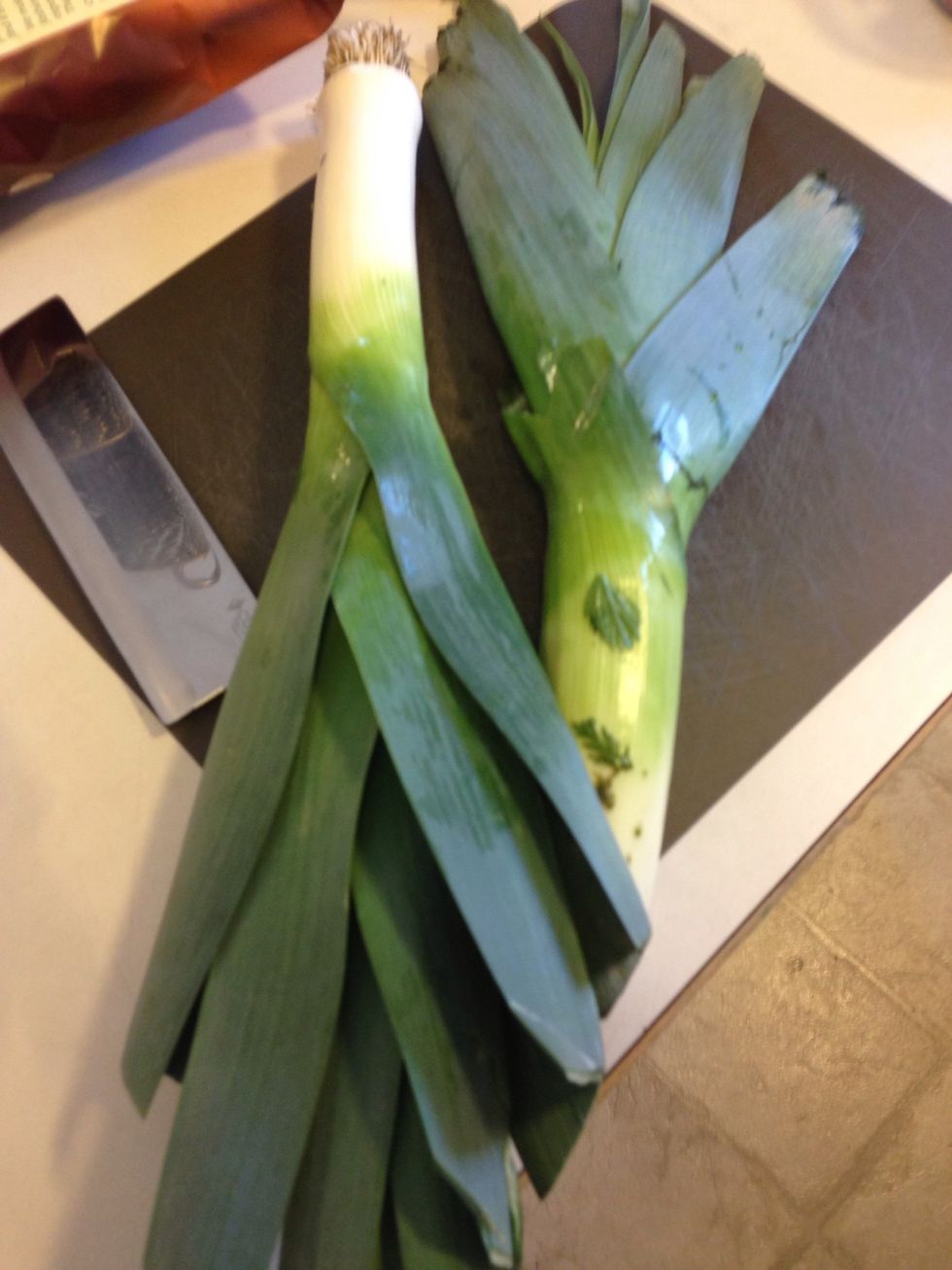 Ok these are huge leeks! I only used one. And the white and light green part only. Cut the tips off and save for another use. Slice the whites in half and then slice into half circles
Like so.... Then add it all to a bowl of water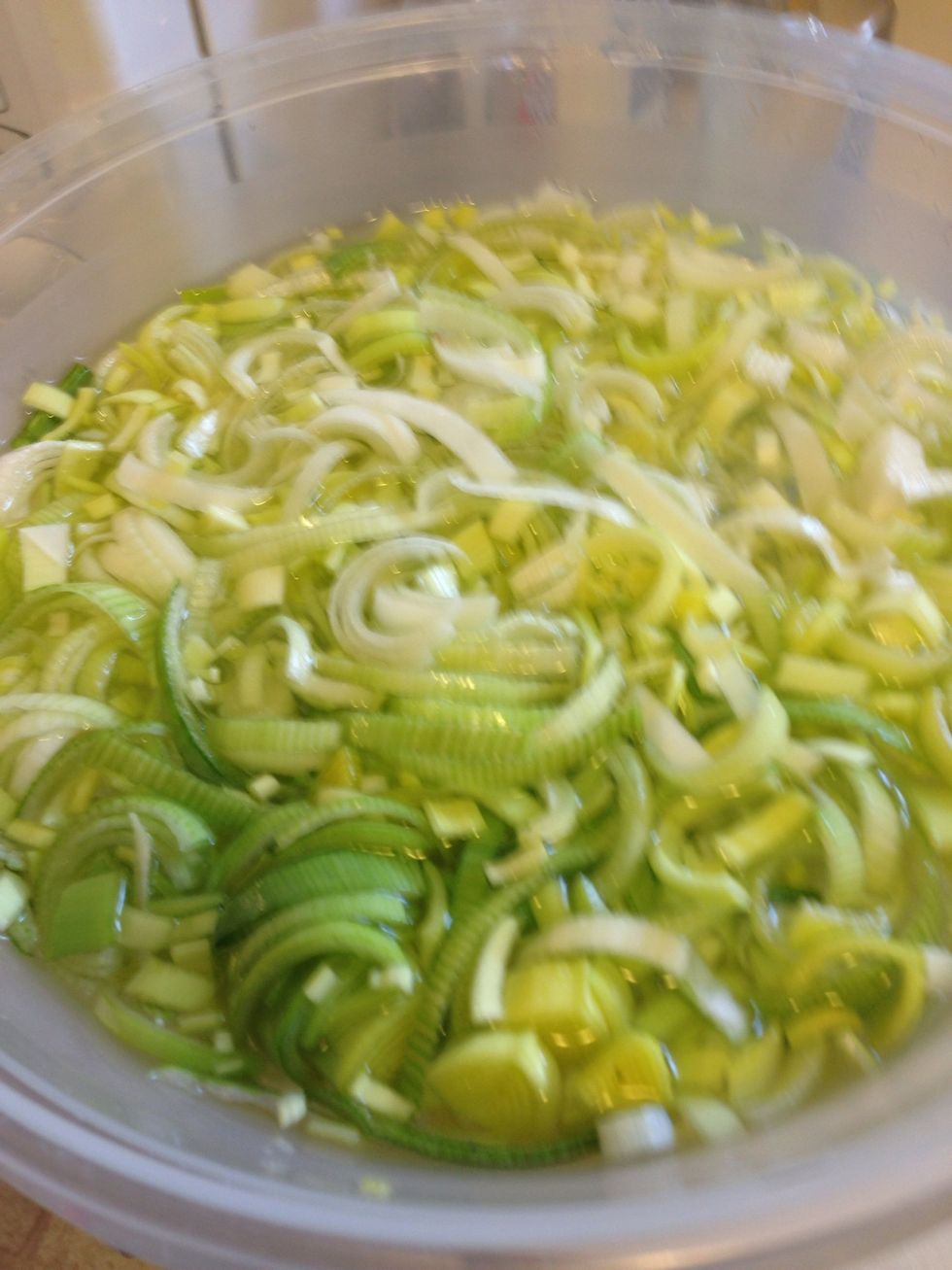 Like this, reason is. The way leeks grow, dirt and grit get stuck in the layers. Soaking in water lets the dirt fall to the bottom.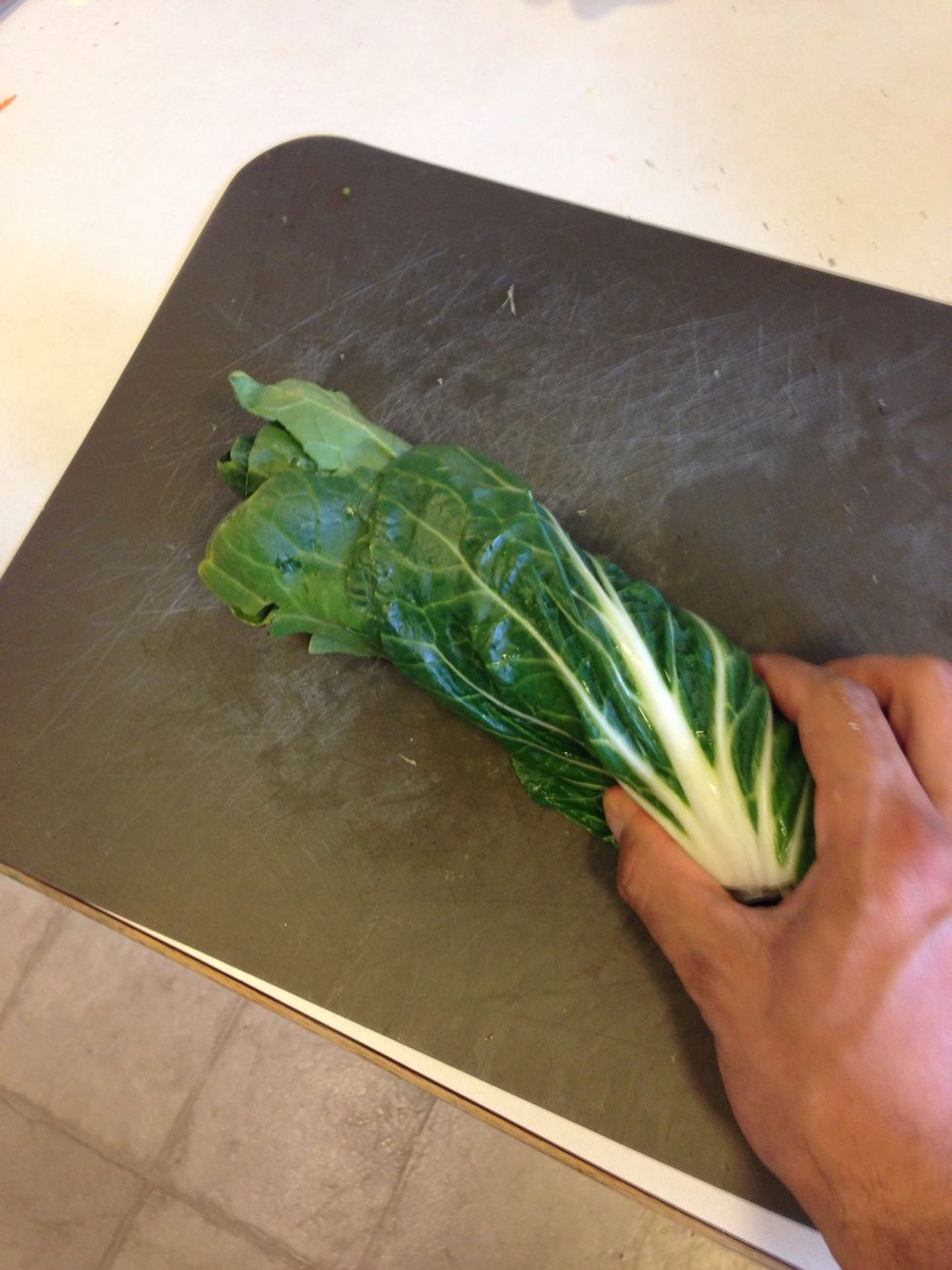 Take your bok choy and slice slice them. You can use the green leafy parts and white ribs. Easy way to slice, layer the leads and roll them together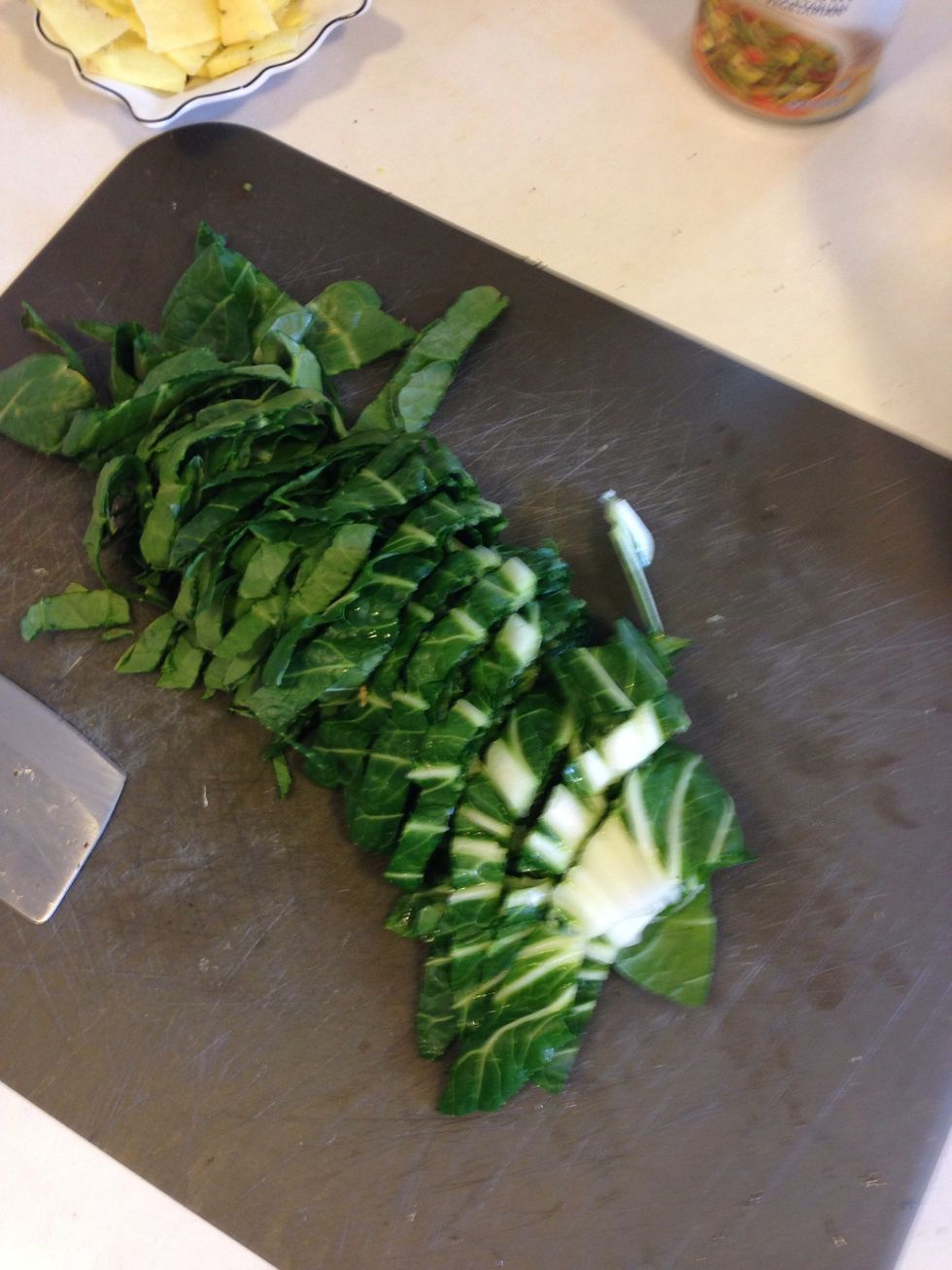 And slice, like so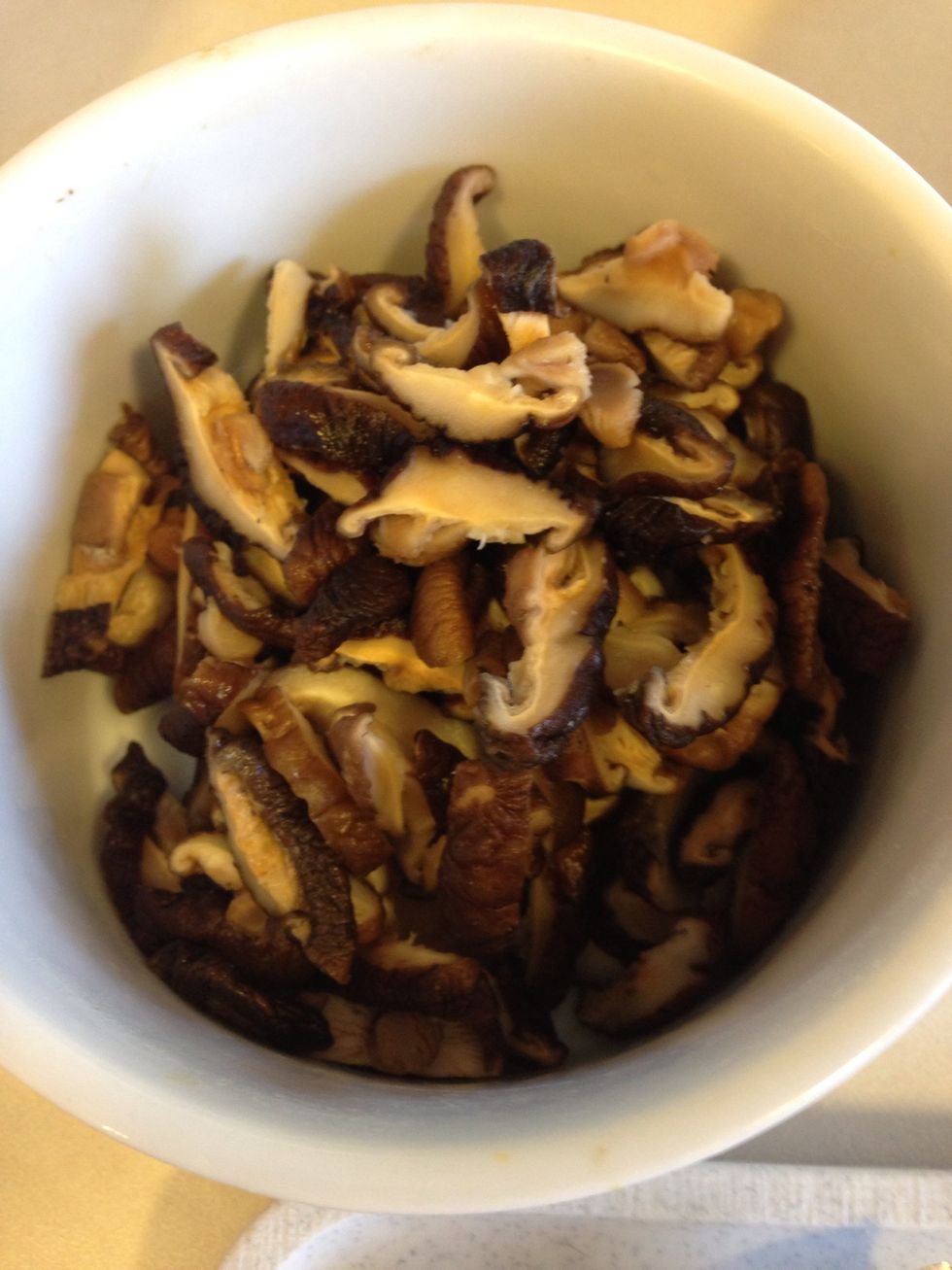 Just a look, after you rehydrate the dry mushrooms, slice them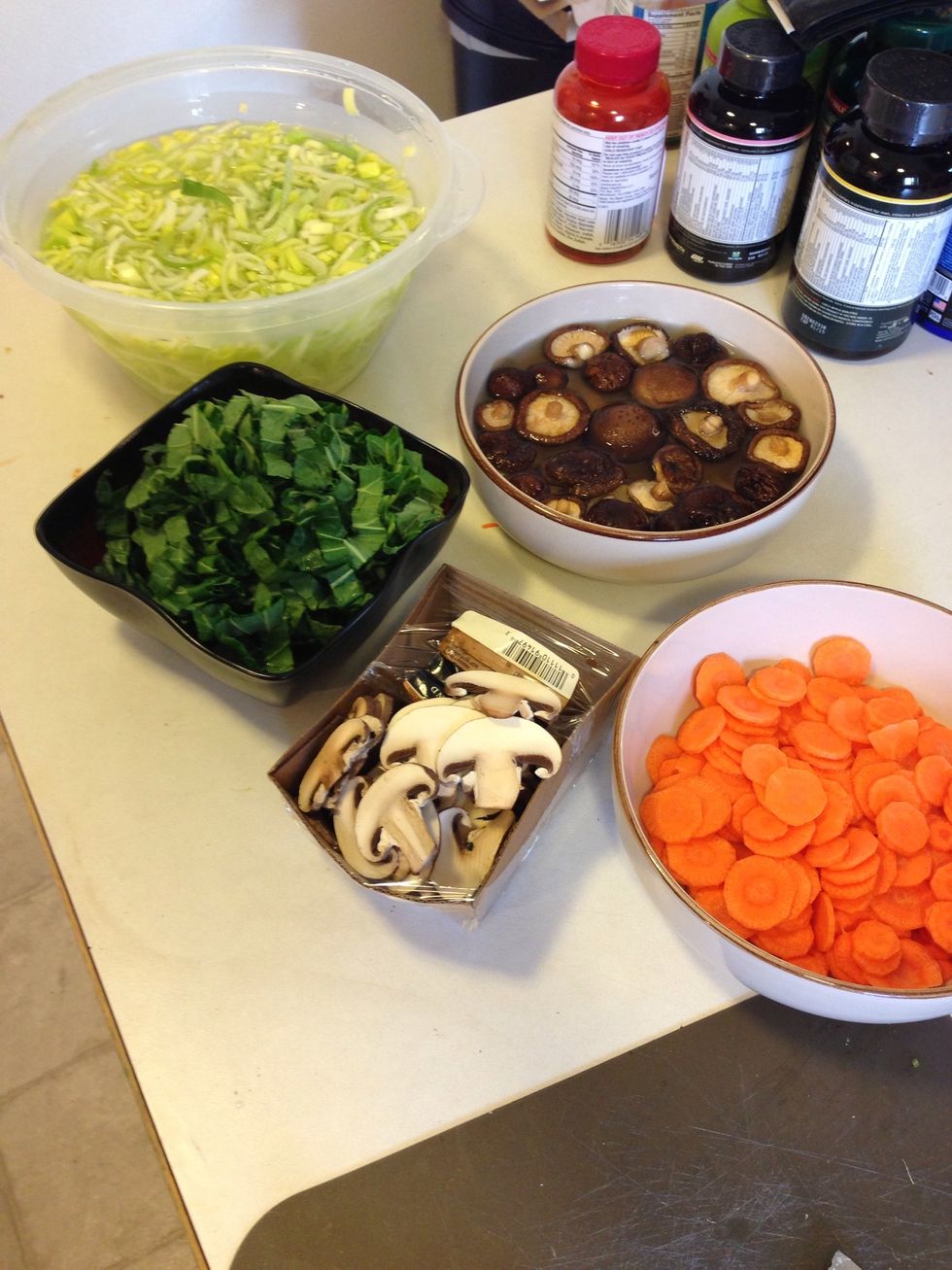 All the veg prettying ready to go. Makes dinner easy!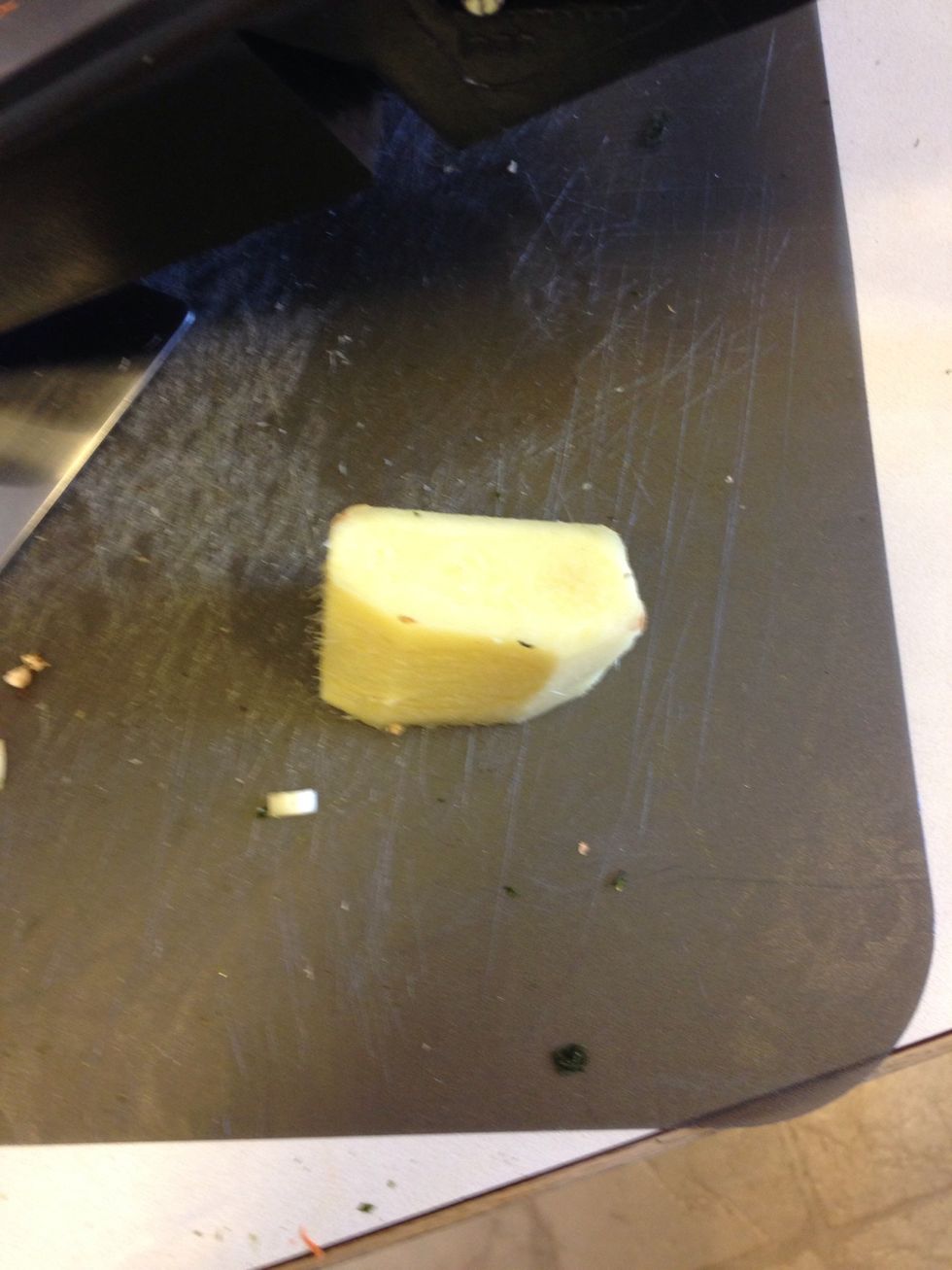 Peel ginger and slice it
Like so!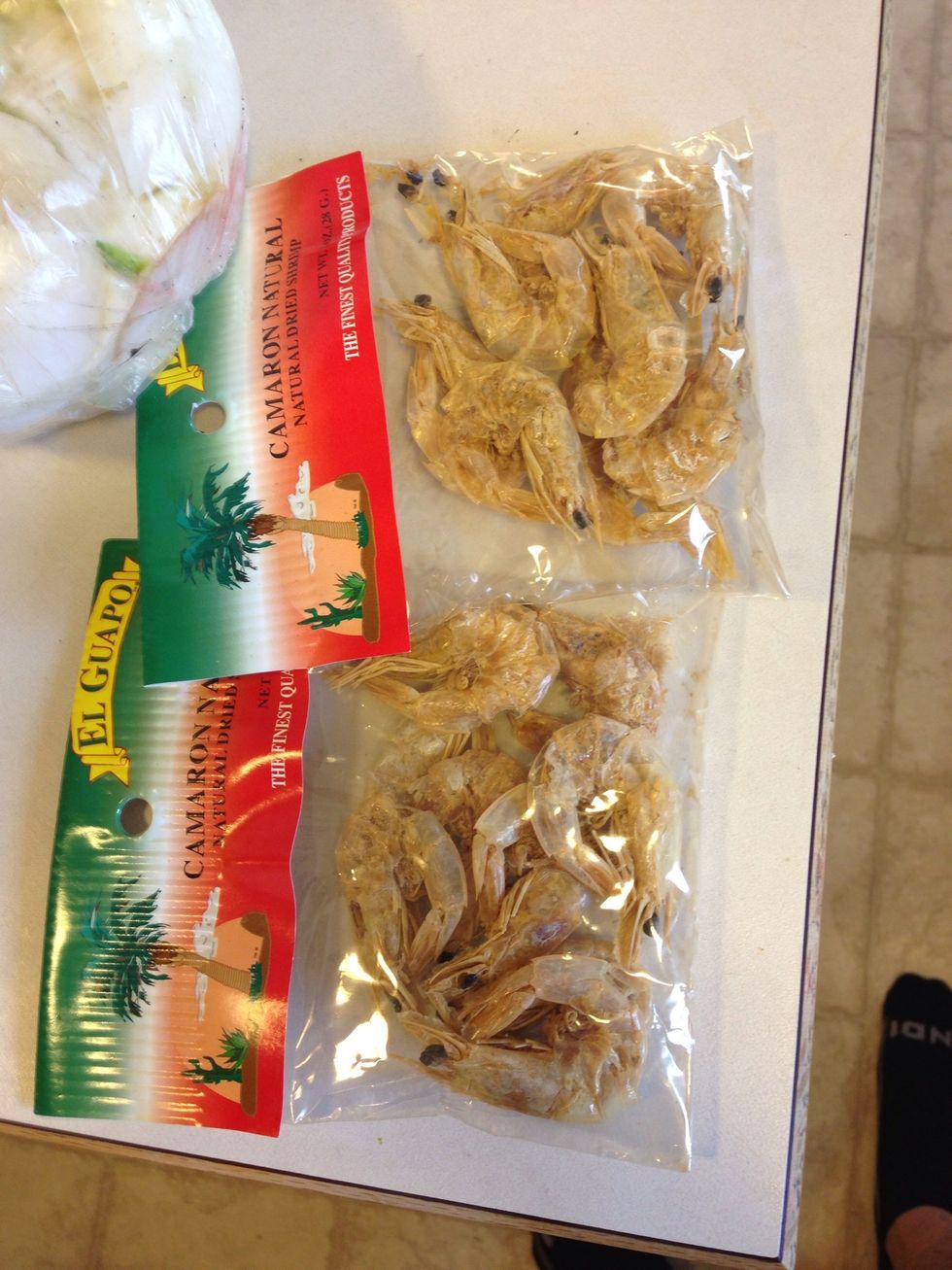 After the 15 minutes of steeping the seaweed, add your dry shrimp and ginger to the stock!
Like so, turn it on medium heat and bring it to just below boil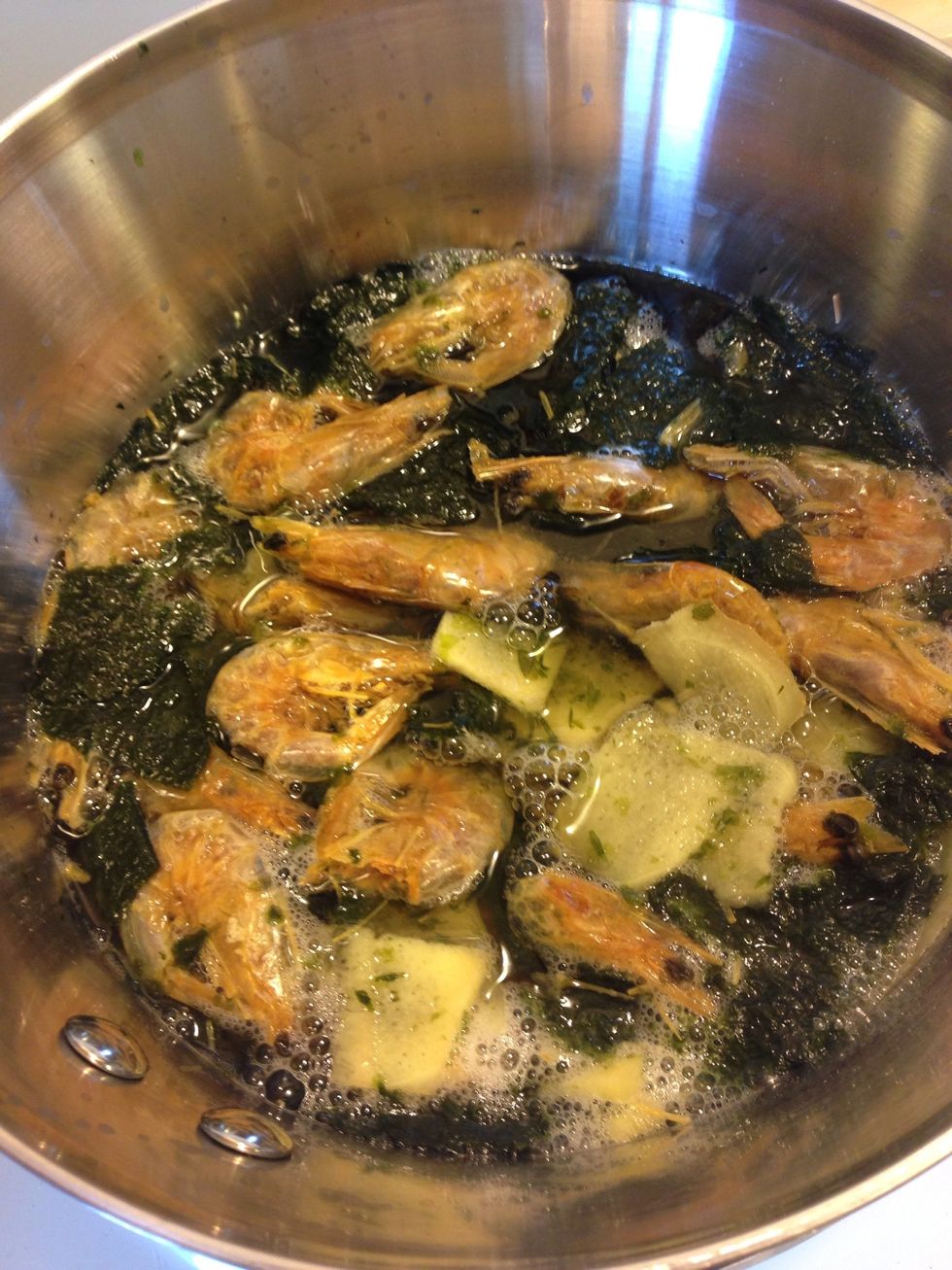 Look like this, starting to bubble a bit. Rove from heat and let steep another 15 minutes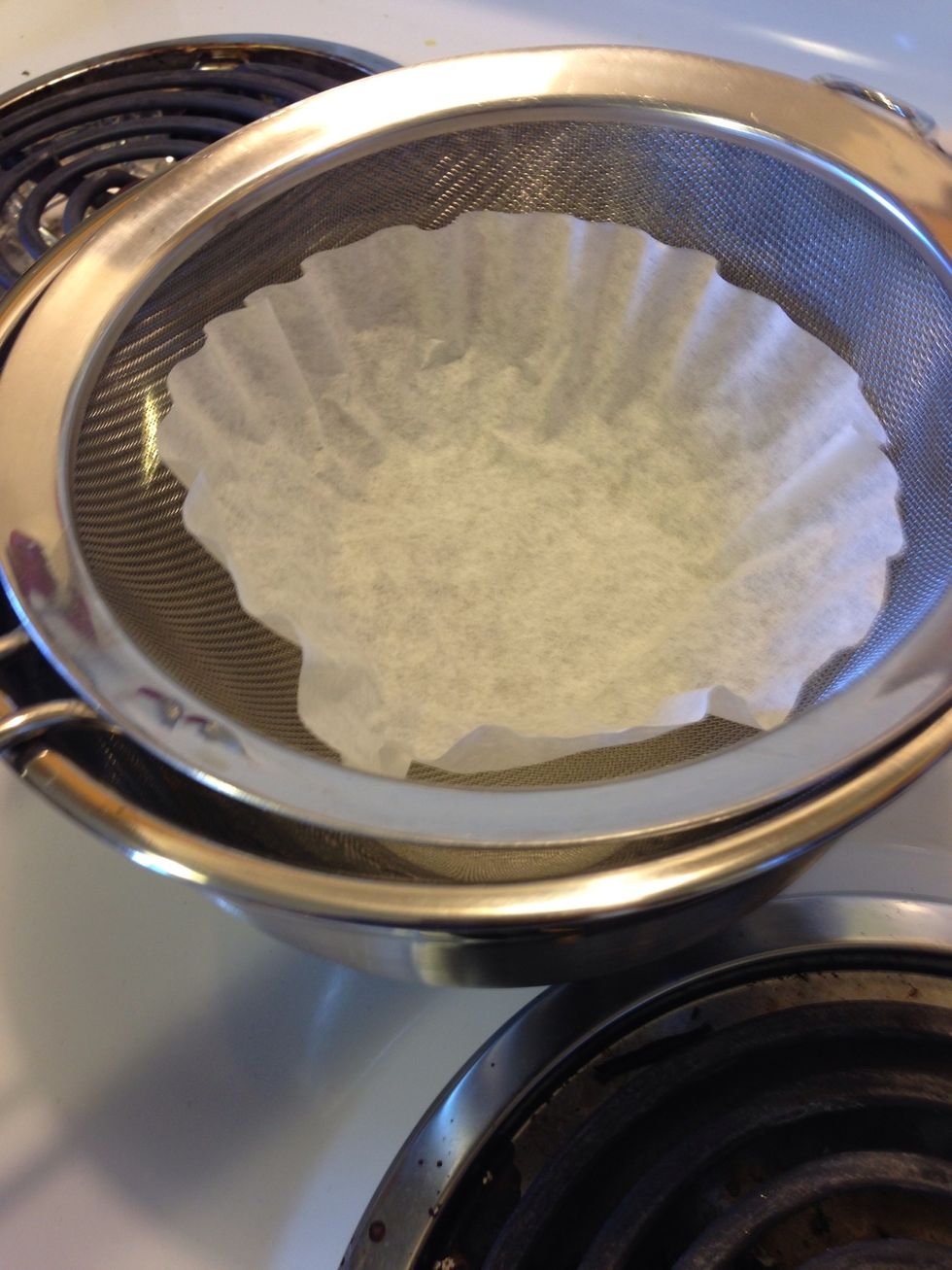 After 15 minutes get your mesh strainer out and out a coffee filter or cheesecloth in it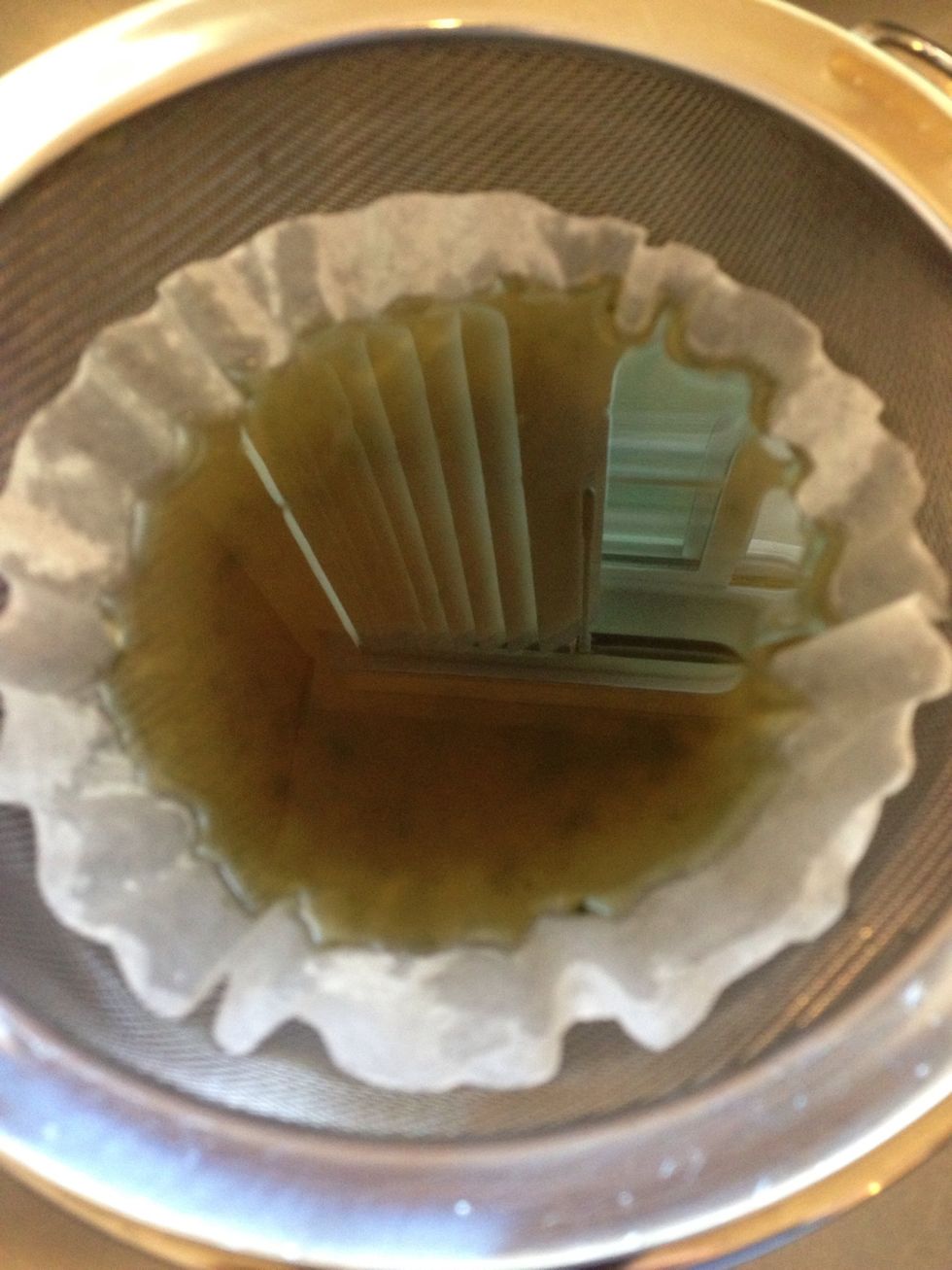 And strain your stock.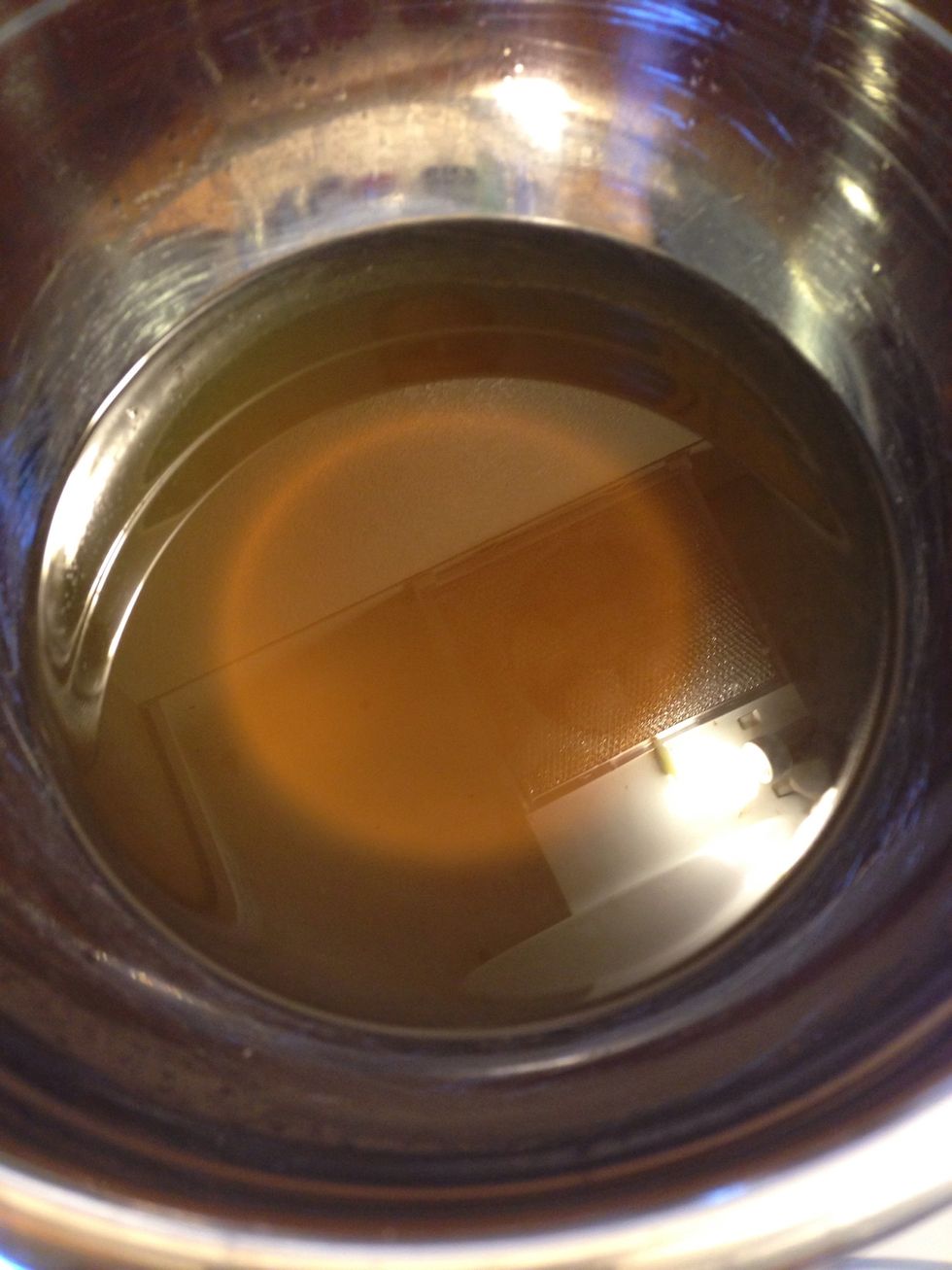 Nice and clear! Smells great and awesome flavor. This is really concentrated and the 3 cups reduced to 2.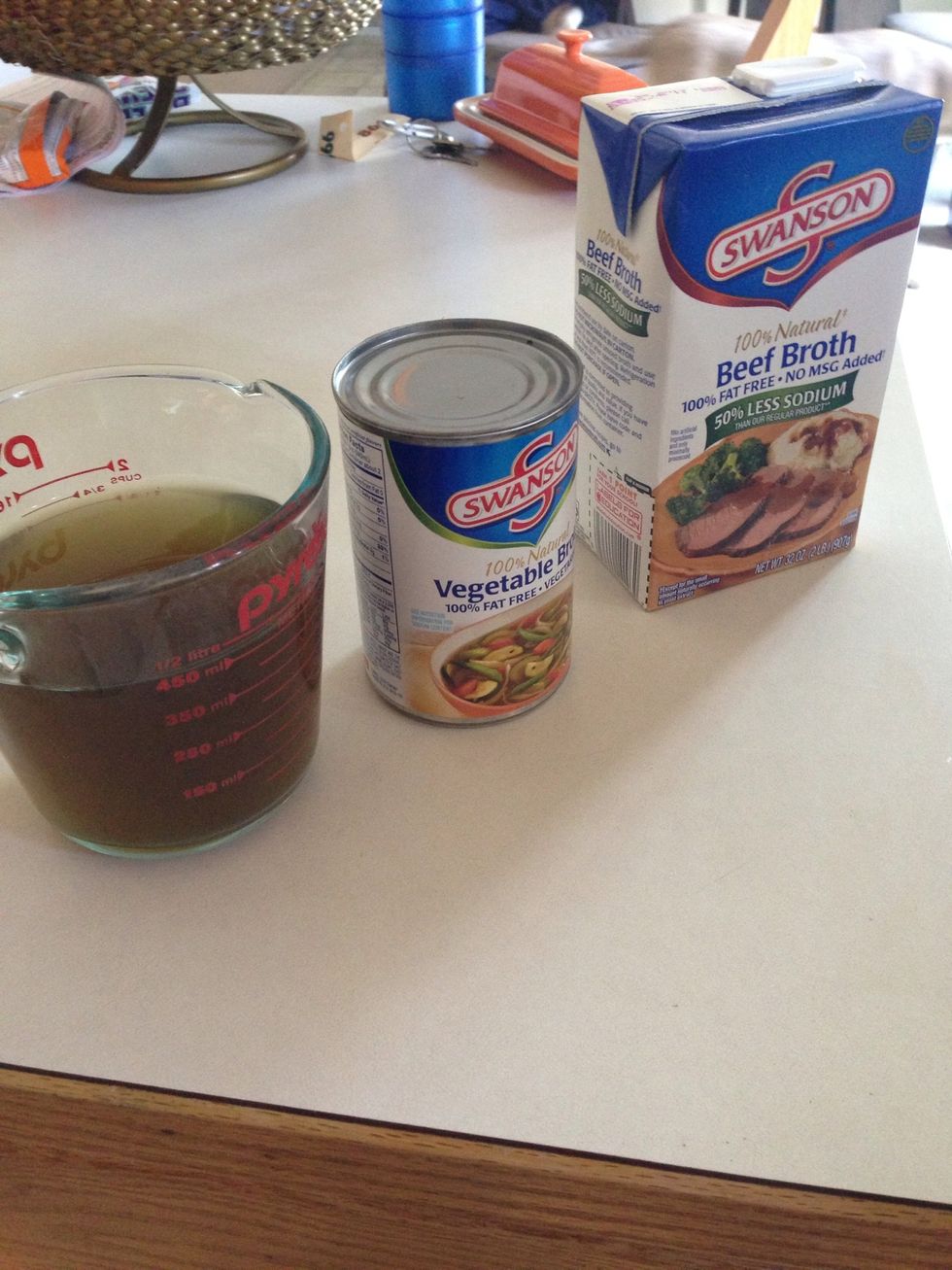 Now add all your broths together. I wanted to use both veggie and beef stock to re-enforce the other flavors in the dish
All the stocks in the pot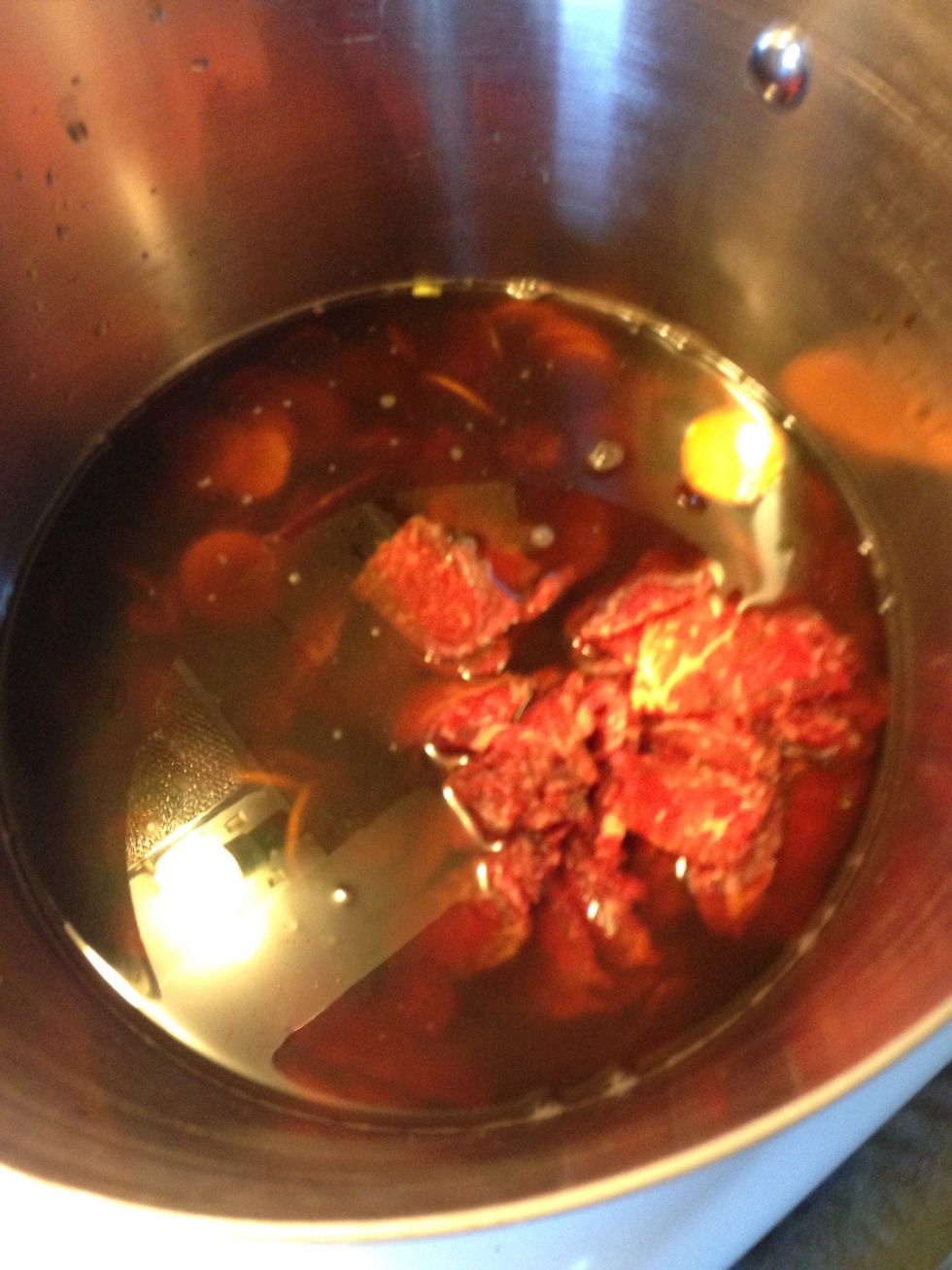 Add beef, carrots, sugar, mirin, and soy sauce, bring to a boil for 5-7 minutes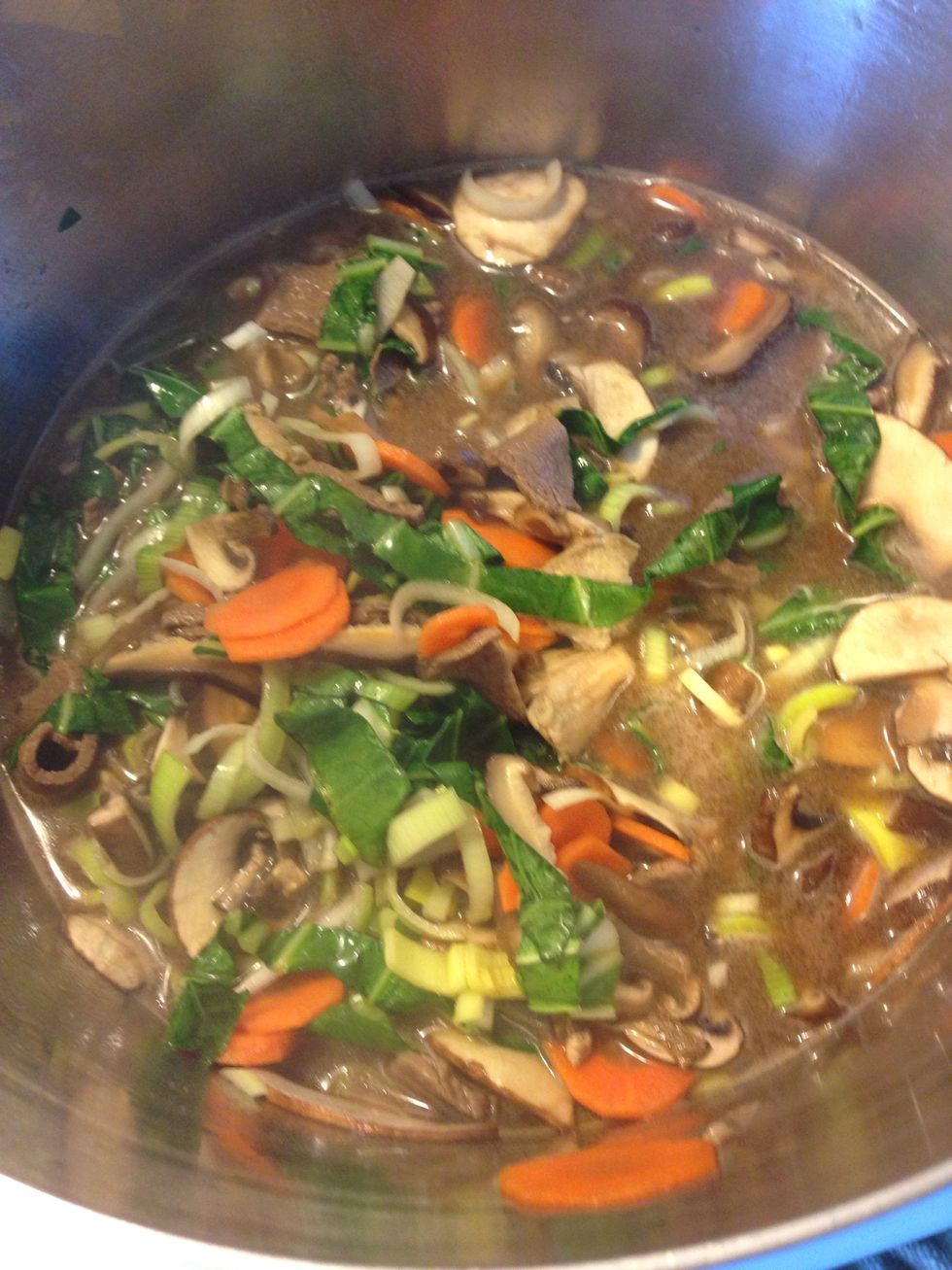 Then add the mushrooms, leeks and bok choy and cook another 5 minutes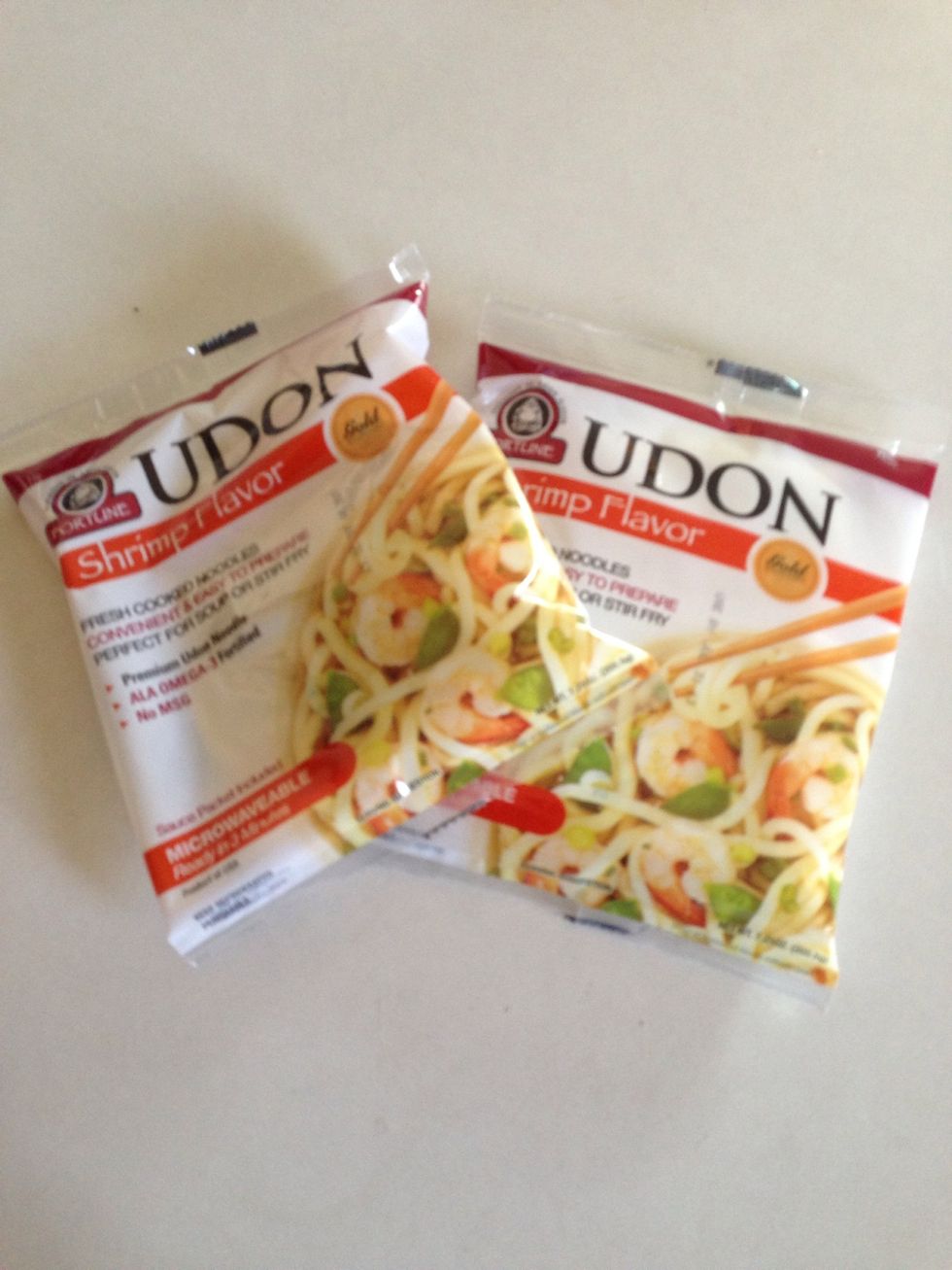 Take your udon noodles... If you're like me I could only find these premade ones with flavor packet... Toss flavor packet! And cook according to instructions in water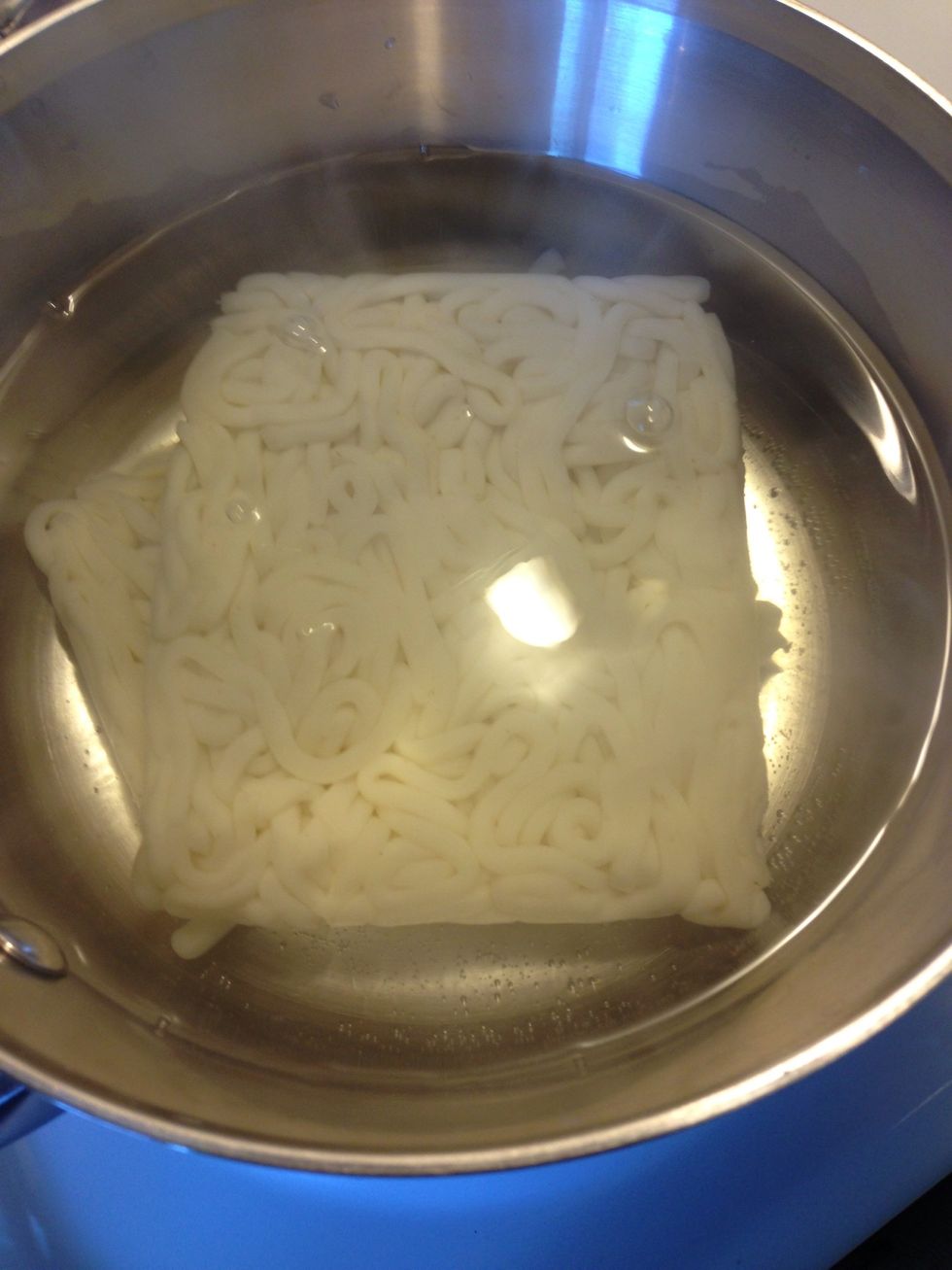 About 2-3 minutes
All cooked! Remove from heat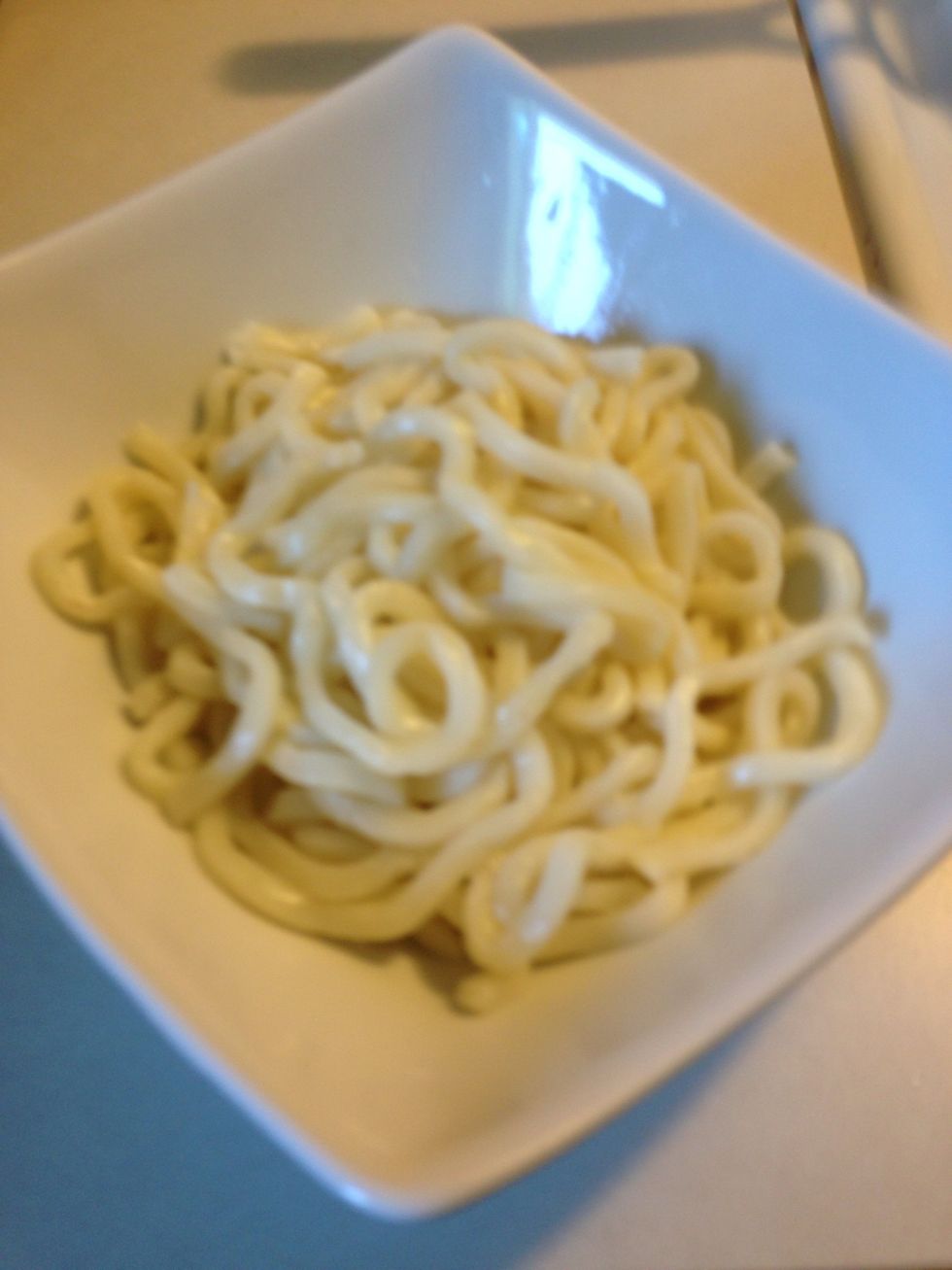 Add some noodles to a bowl and then...
Add some broth and beef/veggies serve. For some heat I topped with my favorite Sriracha! I hope you enjoy Please like my guide, check out my others and my Facebook page Theloveofculinarycreations
2-3 pounds steak of your choice. I used tri tip
3 carrots sliced
Head of bok choy, sliced
1 large leek or 2-3 small leeks
1/4 - 1/2 pound mushrooms dried/fresh
2 sheets dried seaweed
2 packages dried shrimp (not sure size)
About a 2 inch piece ginger sliced
3 cups water
14.5 oz veggie stock
2 cups beef stock
1 teaspoon sugar
3 tablespoons mirin
1/3 cup soy sauce
2 packages
Udon noodles
Jerome Moss
I am in the U.S. Navy, and I love to cook, I plan on retiring and opening my own restaurant. Please Enjoy my guides and thanks to everyone who shares theirs!