This recipe can be made with jam, mincemeat Nutella, lemon curd...pretty much anything will work so adapt to your taste. This time I'm using mincemeat rather than plain jam.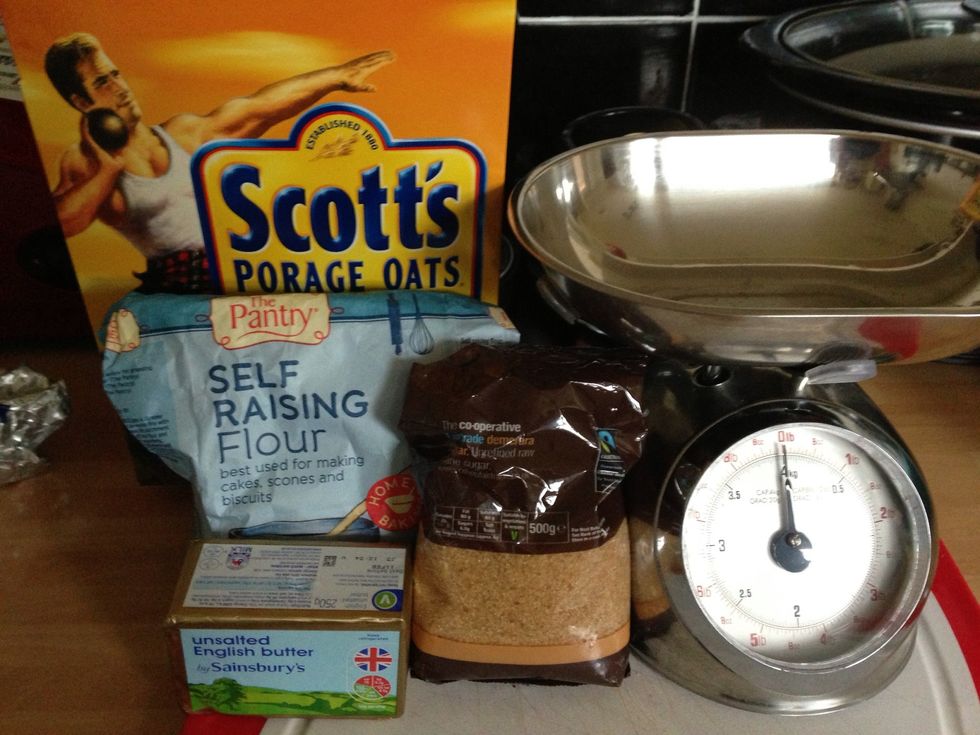 Gather your ingredients and pre-heat the oven to 200c/400f/gas 6.
Choose your filling....mincemeat to use up the christmas glut.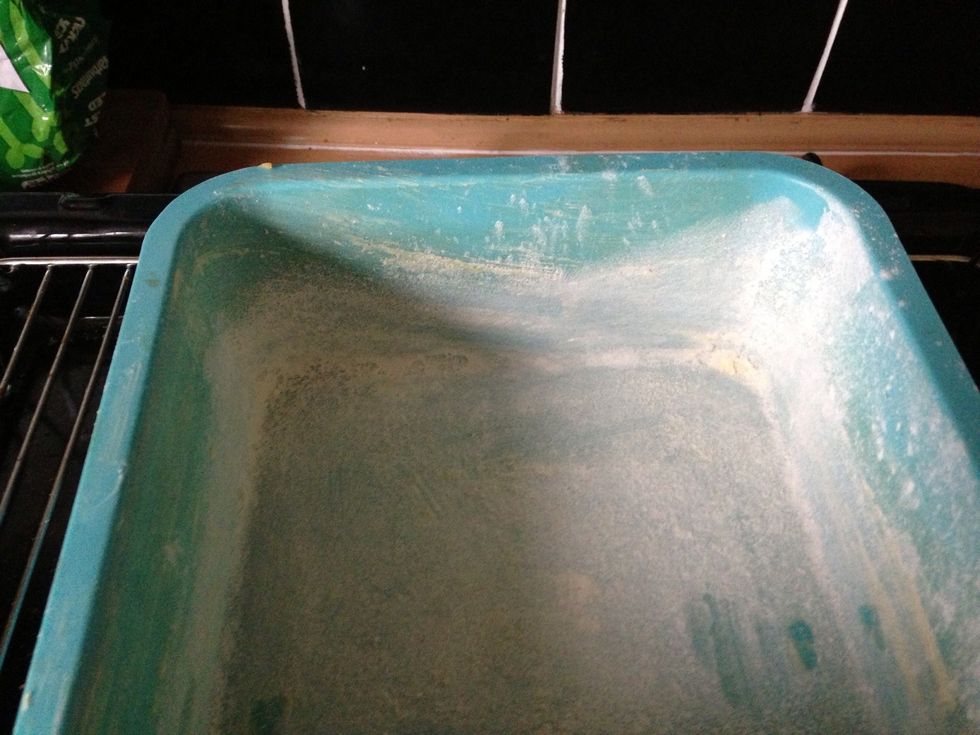 Grease and line your baking tray, or use a silicone case as I am. It's greased and then dusted with a little flour to prevent sticking.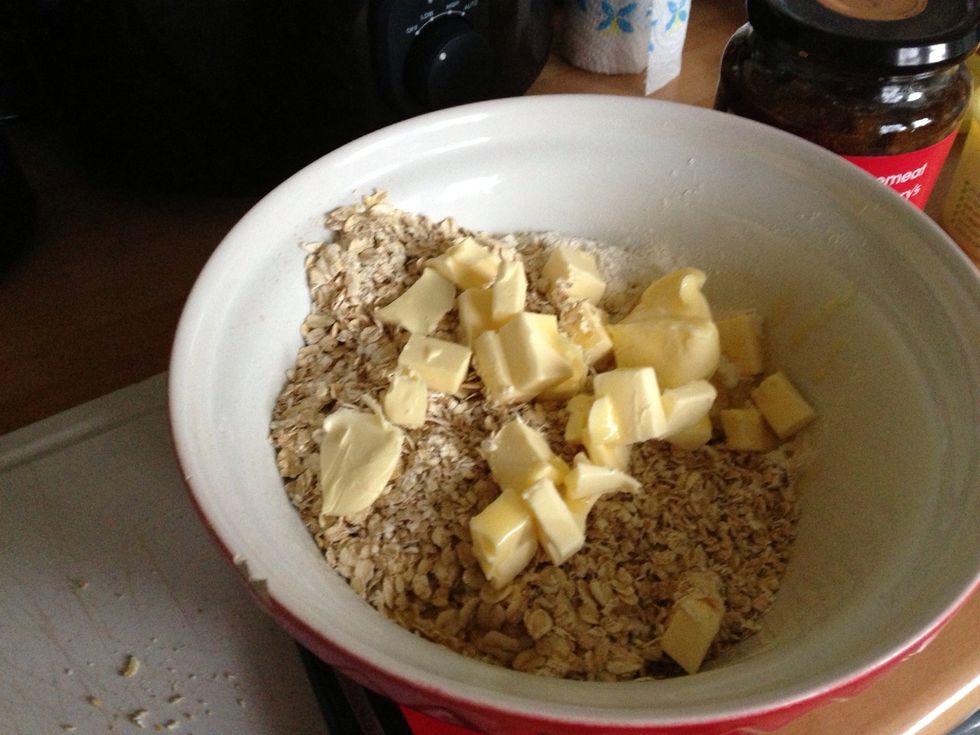 Mix the sugar flour and oats. Rub in the butter.
It will look like crumble roping at this stage when the butter is well rubbed in.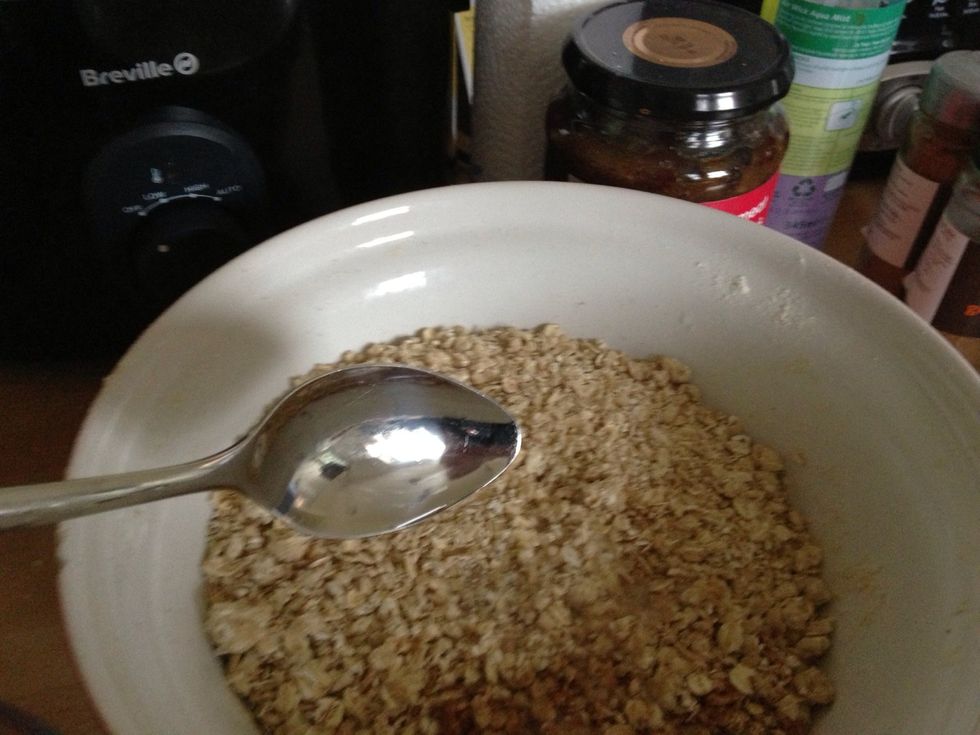 Stir in 2 tbsp cold water. It may require a little more depending on your oats.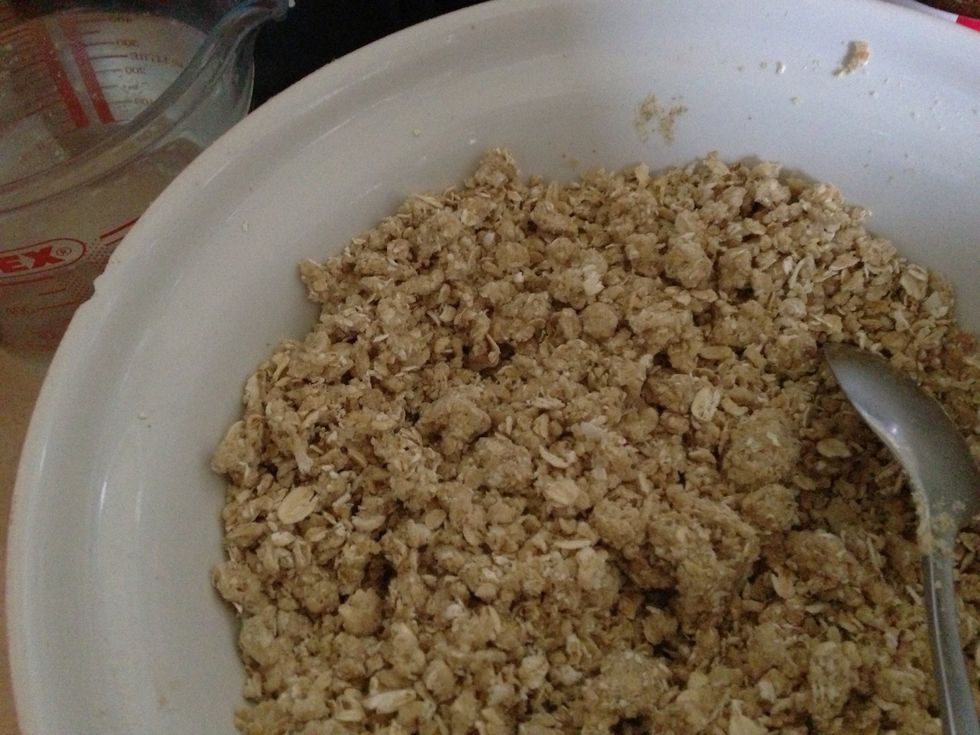 It should look like this...still looks quite dry.
Press just over half of the doughy mixture into you tray/pan. Really pack it down with the back of a spoon.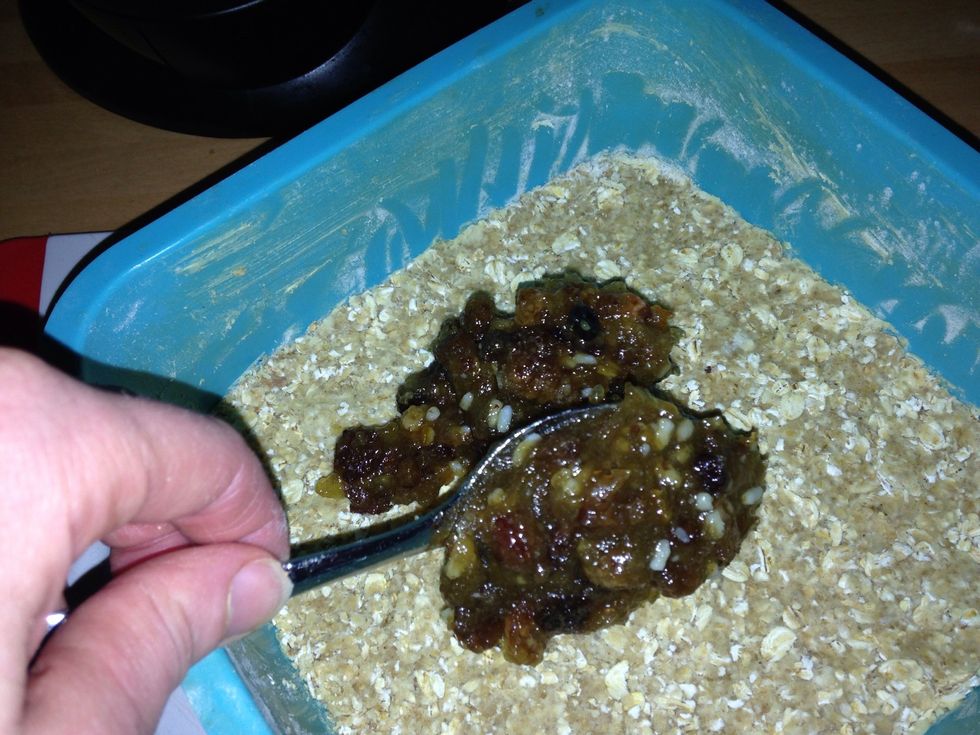 Spread with you jam or mincemeat...or what you have chosen.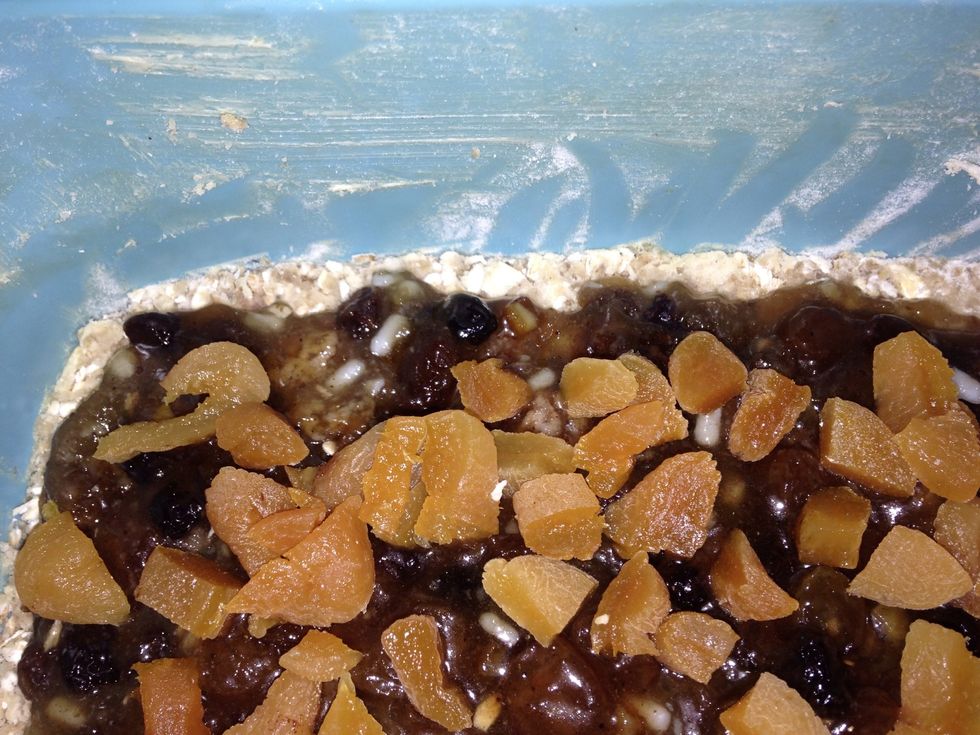 Leave a half centimetre gap around the edge to prevent the filling oozing out. I've chopped some extra apricots on the mincemeat to make it extra fruity .
Scatter the rest of the mixture over the top and lightly press down.
Bake in the oven 25 minutes until golden.
Leave to cool then cut into slices. Enjoy cold or hot with ice cream. Yum!!
3oz/85g soft brown sugar
5oz/140g self-rising flour
8oz/225g porridge oats
4oz/115g Butter
7oz/200g jam