How to cook jambalaya in a crockpot
This is an easy and delicious meal. Serve with a salad and French bread.
126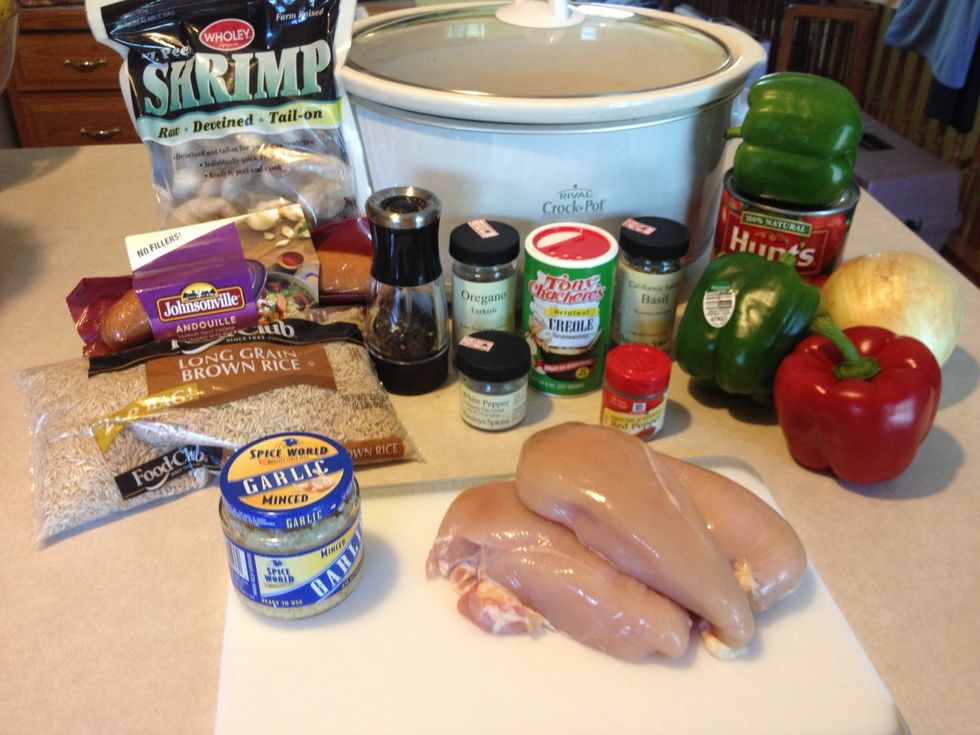 Gather ingredients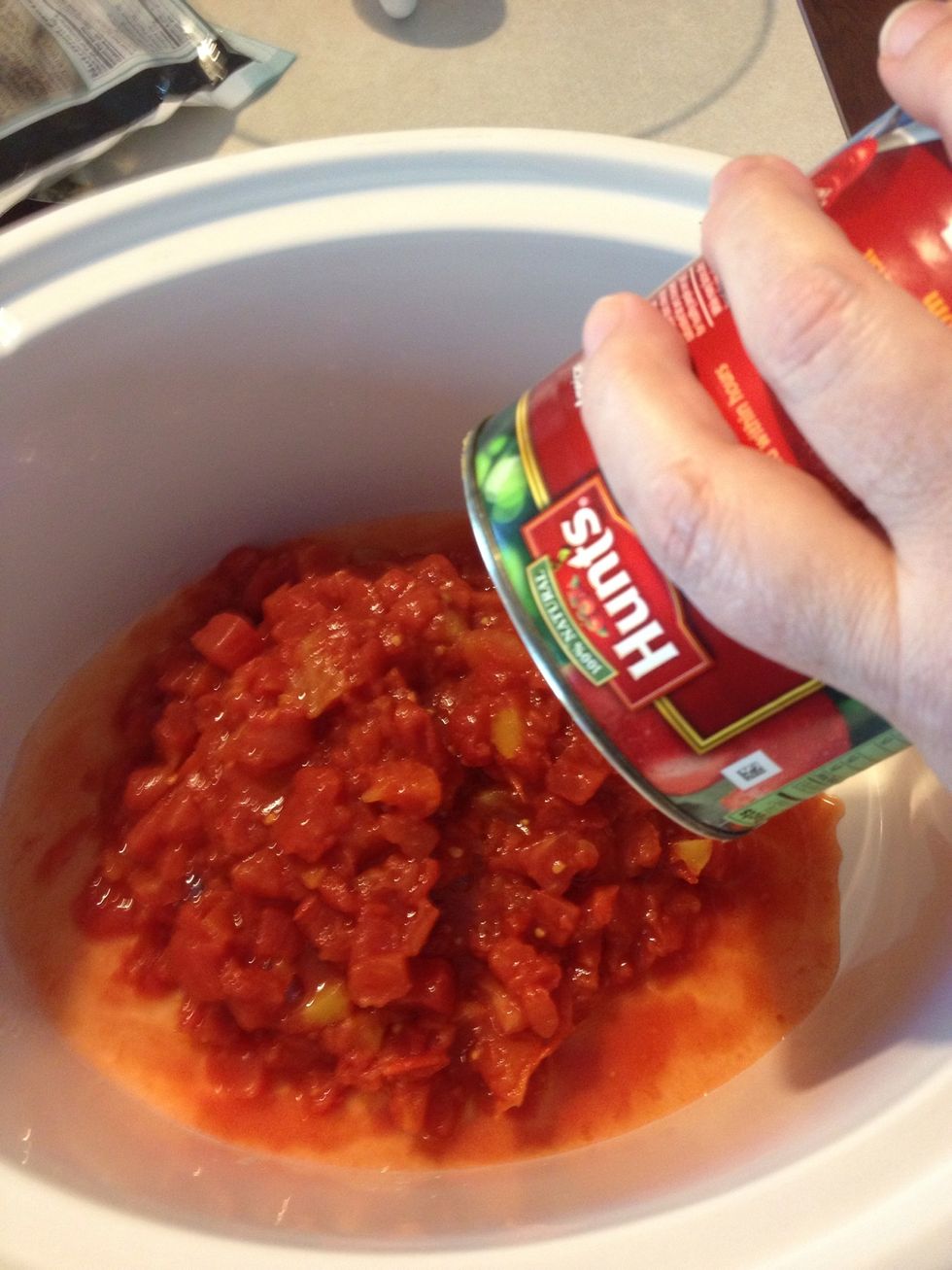 Pour 28oz can of diced tomatoes with the juice into the crockpot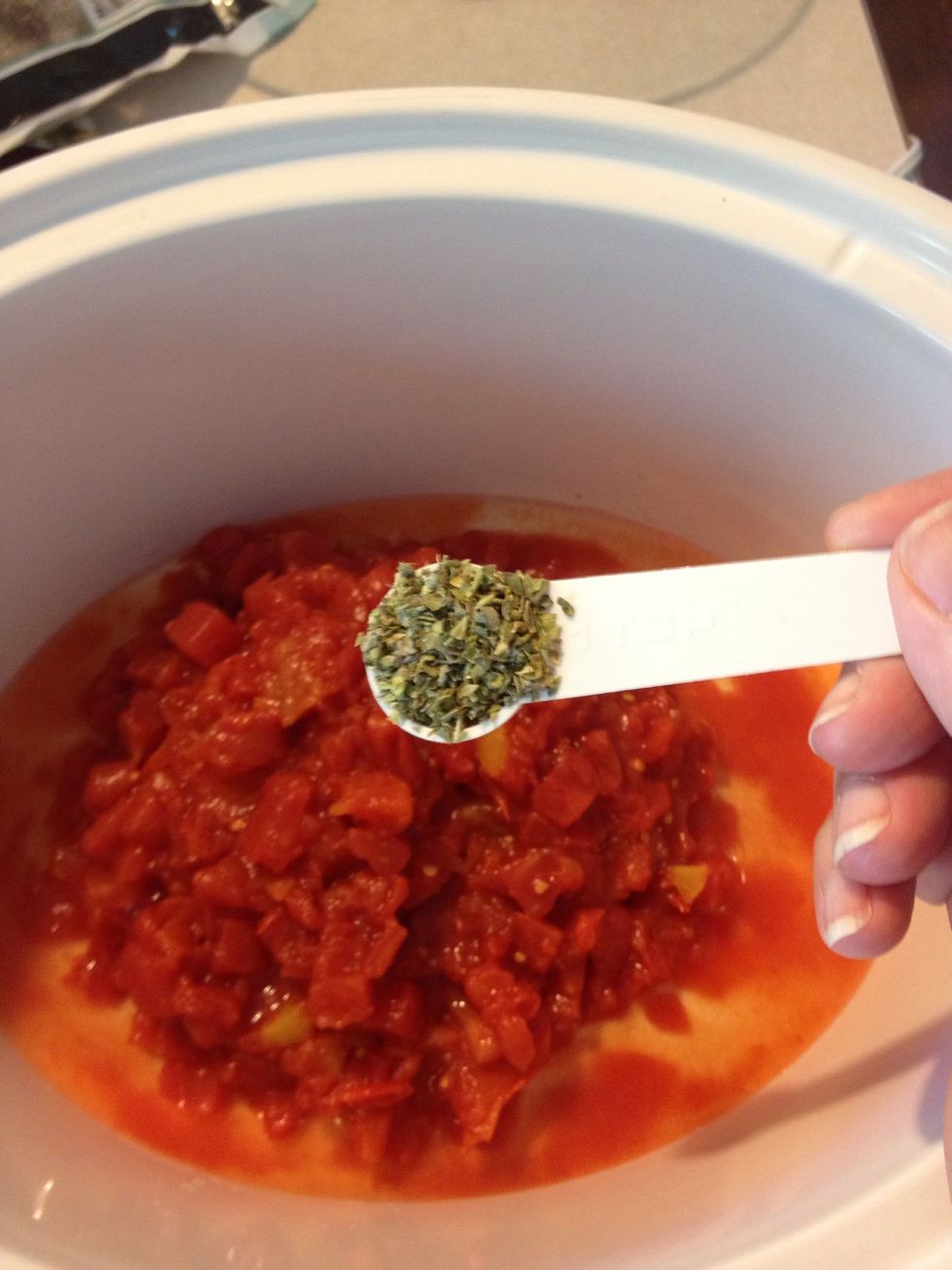 Add 1 tsp crushed oregano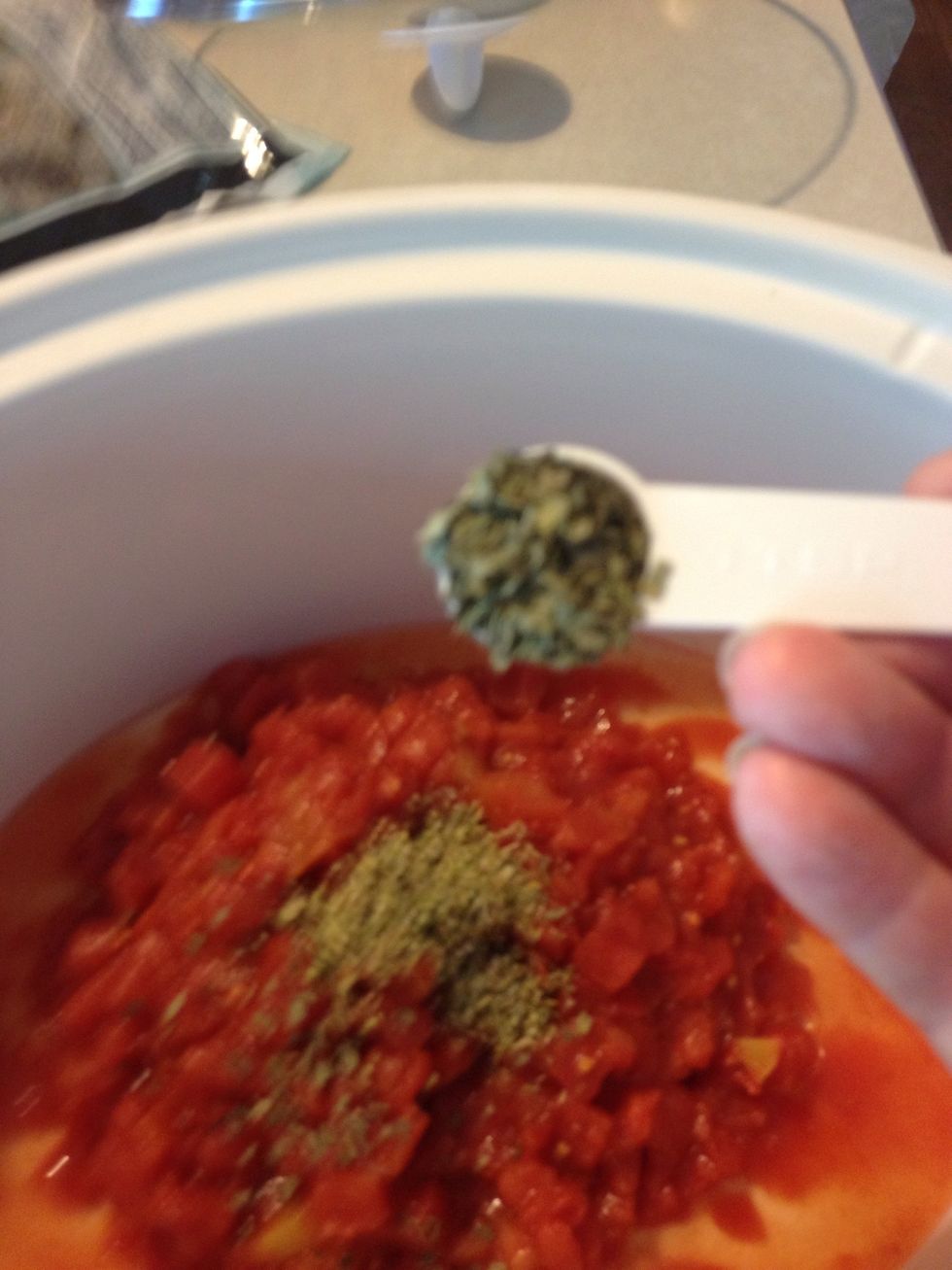 Add 1 tsp crushed basil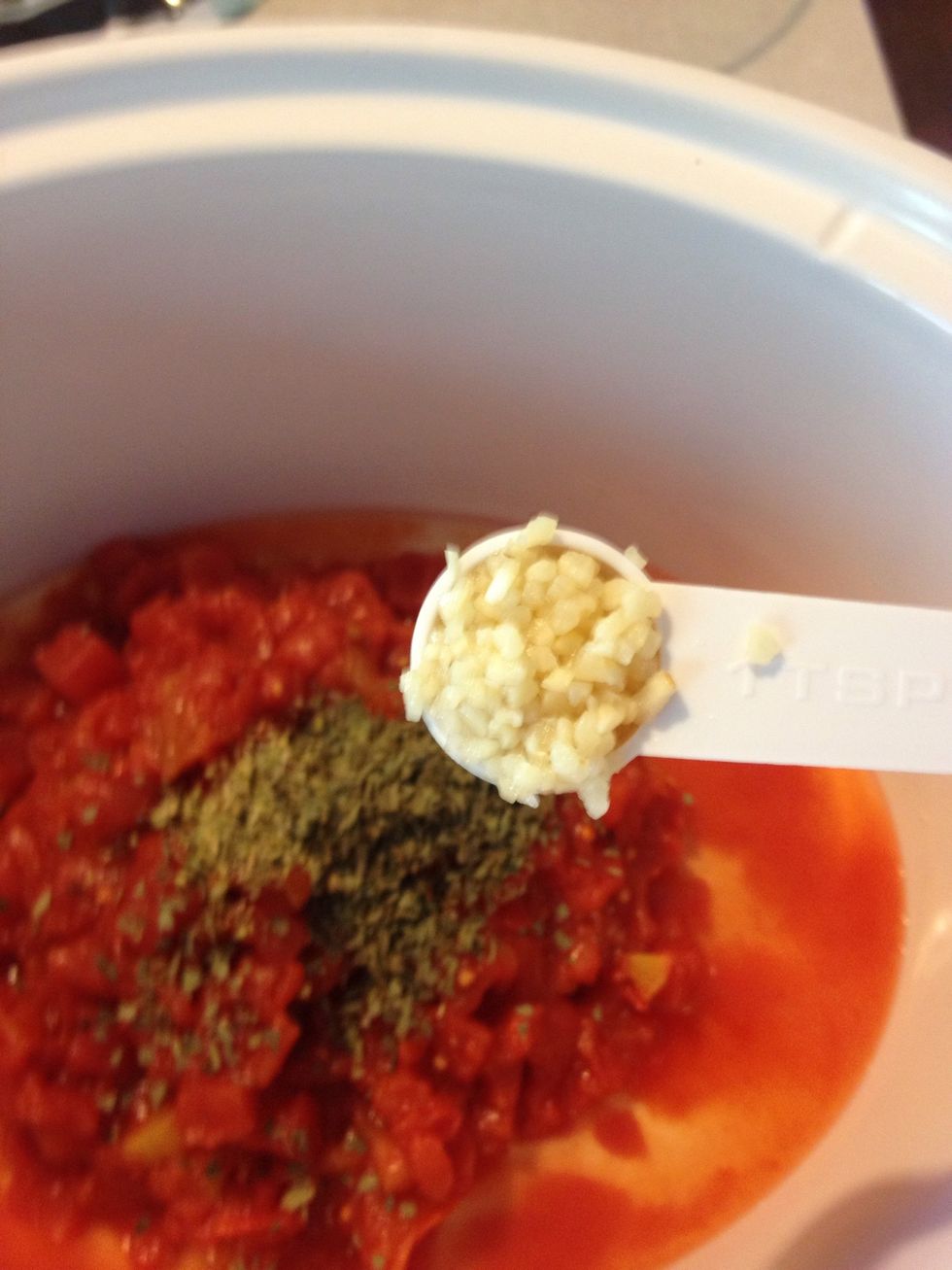 Add 2 tsp minced garlic
Mix tomatoes and spices together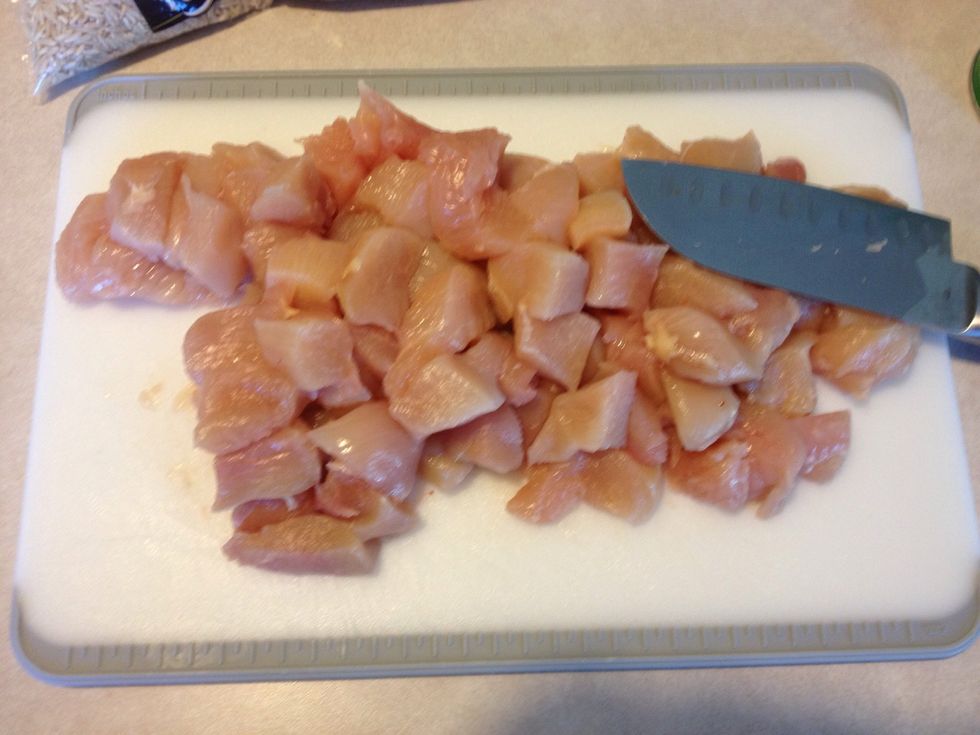 Dice chicken breast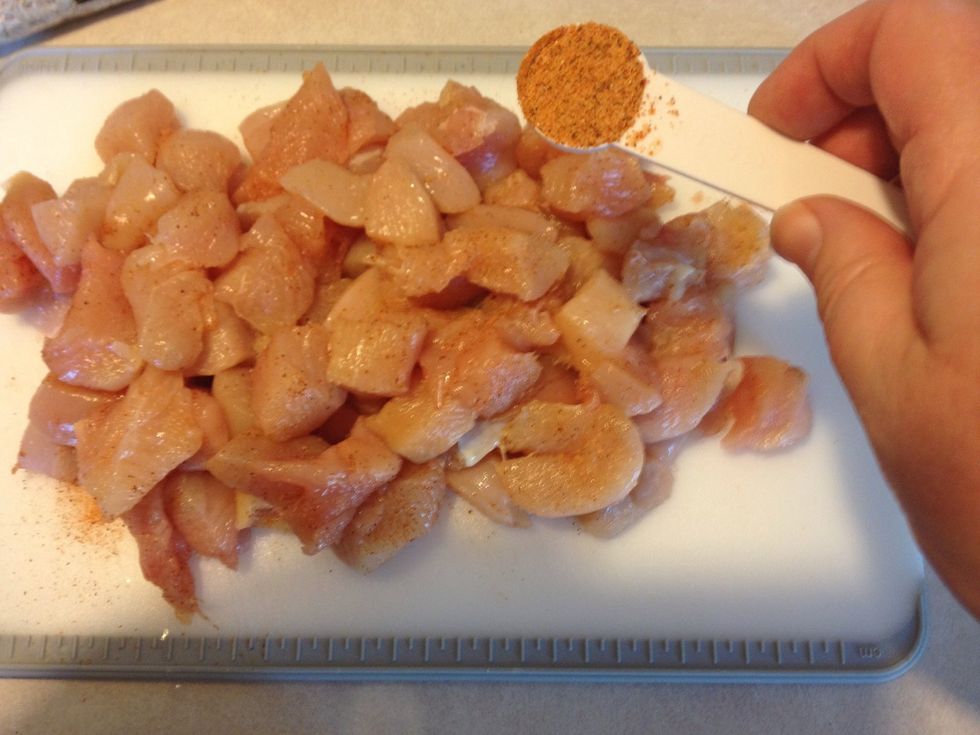 Sprinkle Creole Seasoning over chicken and rub in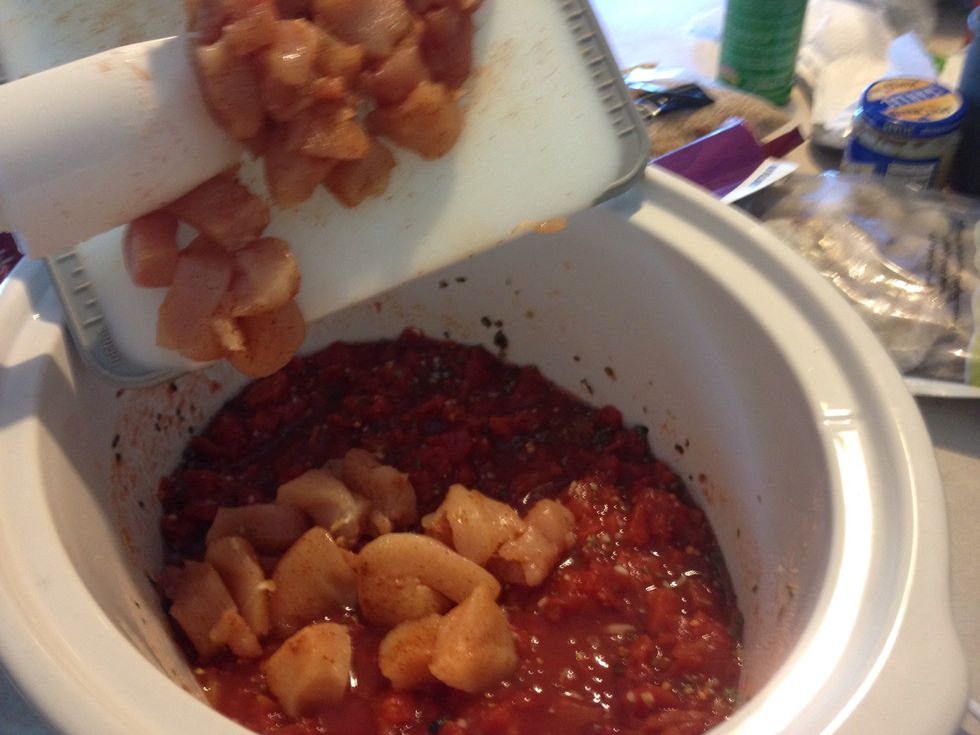 Add seasoned chicken to the tomato and spice mixture. Mix together thoroughly.
Add 3 tbsp butter. Set crockpot to high, cover with lid and cook for 2 hours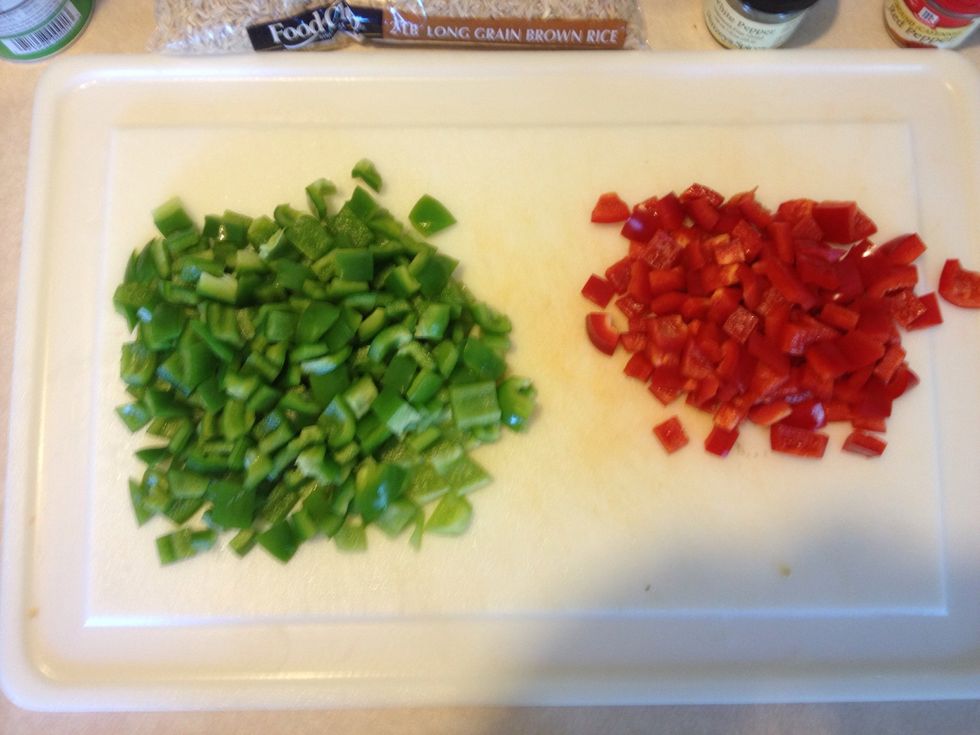 While the chicken is cooking, dice peppers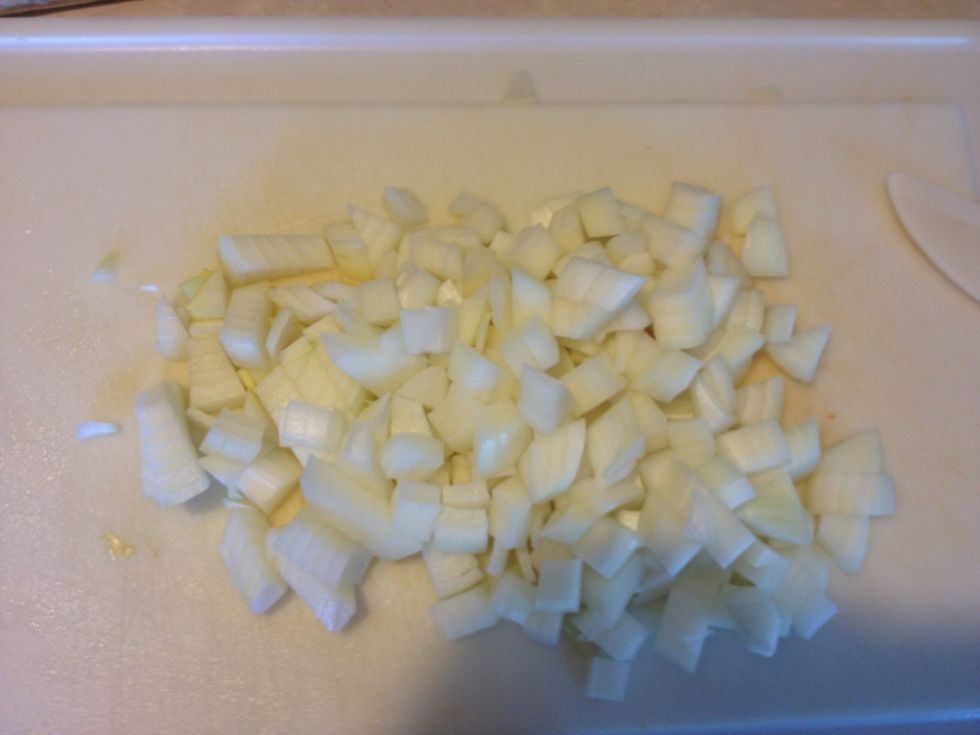 Dice onions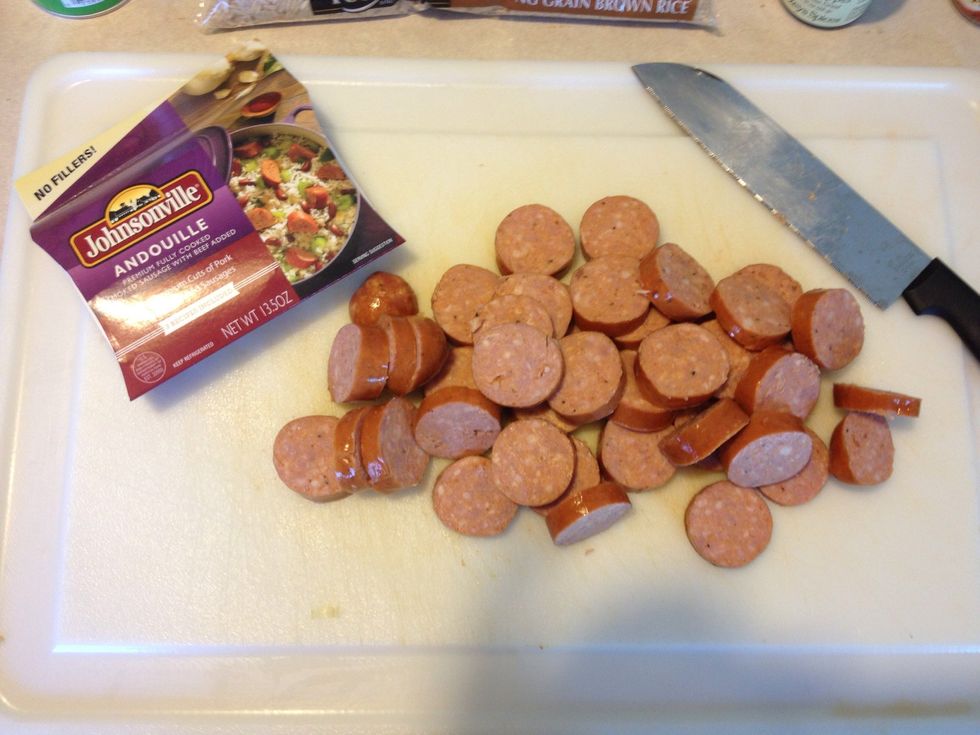 Slice sausage. If you can't locate Andouille sausage, pick a spicy substitute.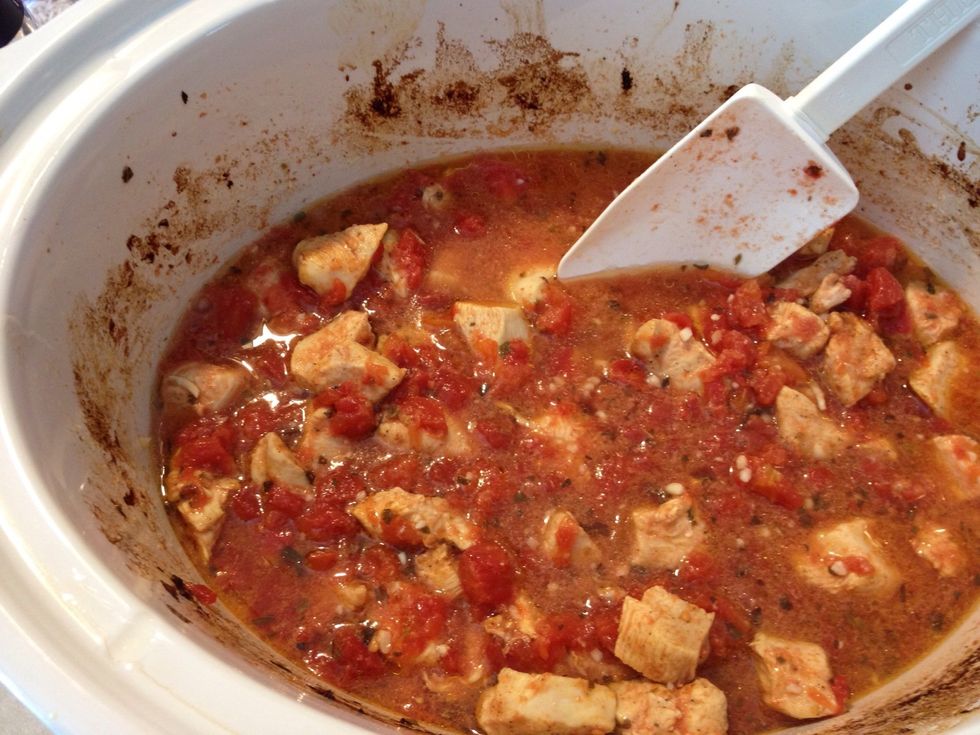 After 2 hours, uncover and stir. The mixture will be quite juicy which is good. Add shrimp at this time if you are using them.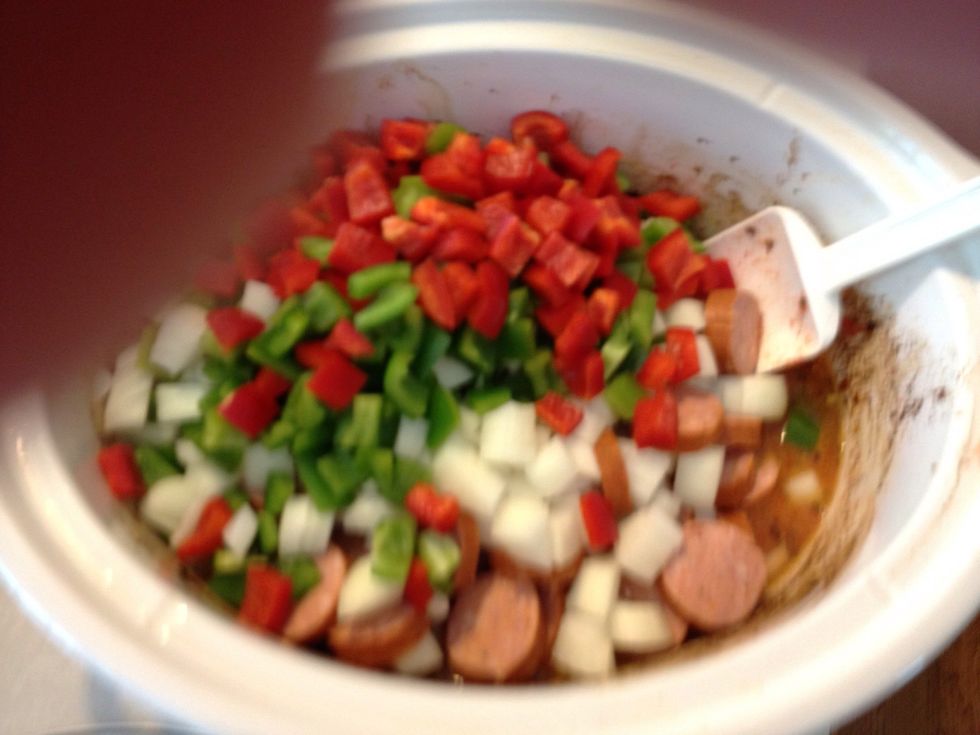 Add in peppers, onions and sausage.
Add 1/4 tsp ground red pepper if you want it extra spicy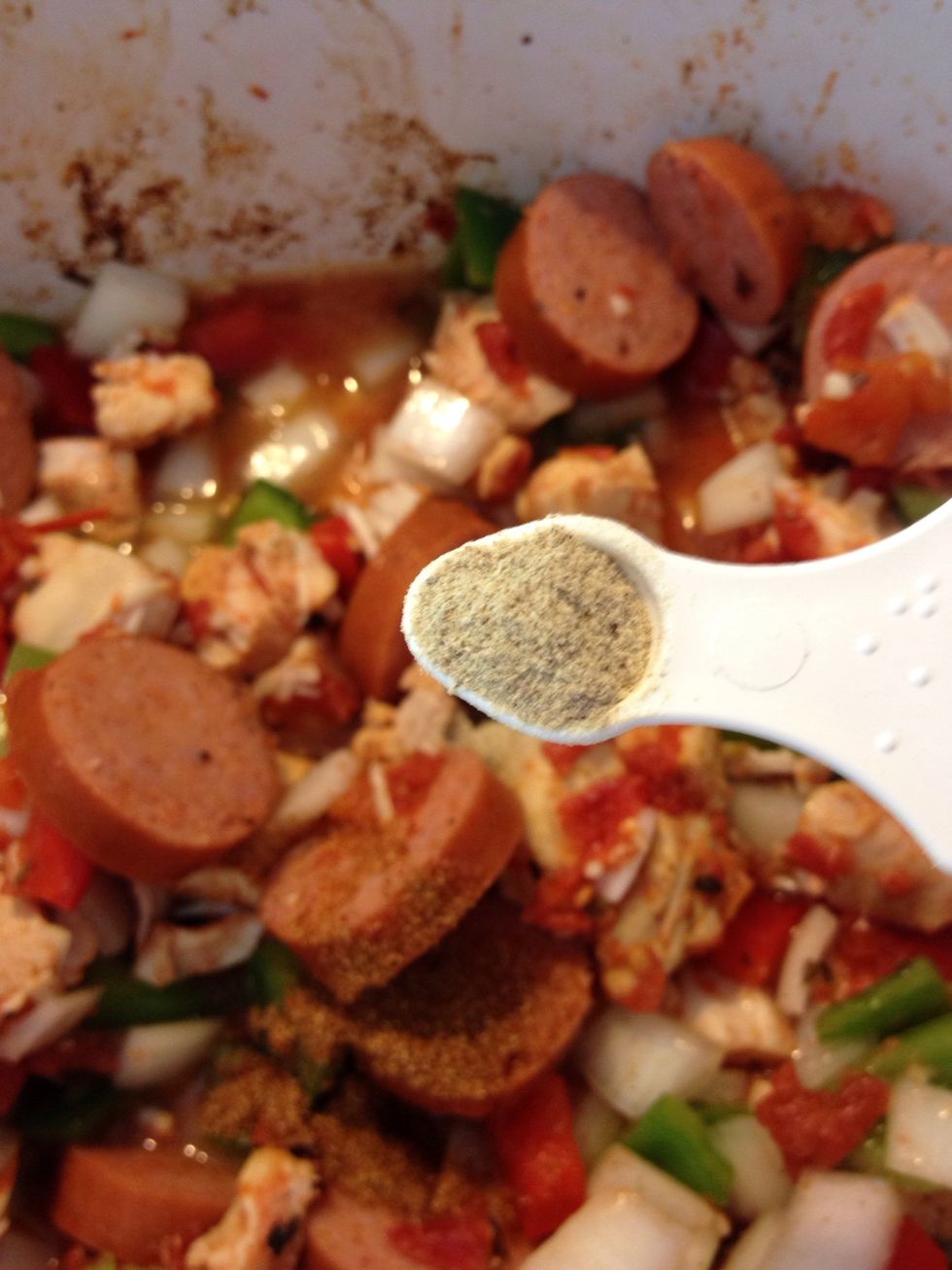 Add 1/8 tsp ground white pepper if you want it extra spicy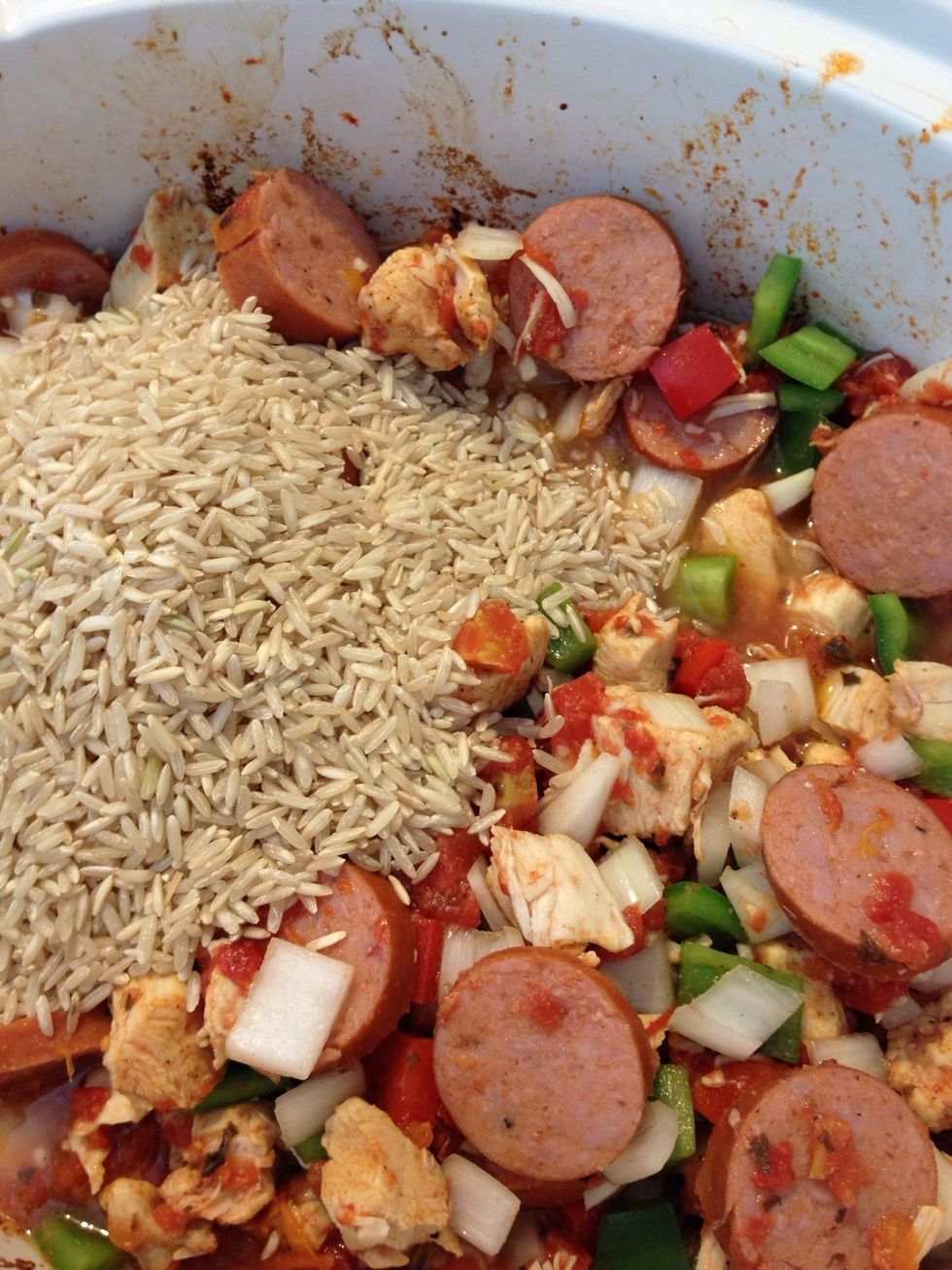 Add 1 1/2 cups rice and 1/2 cup water. I used brown rice but white rice is what is normally used.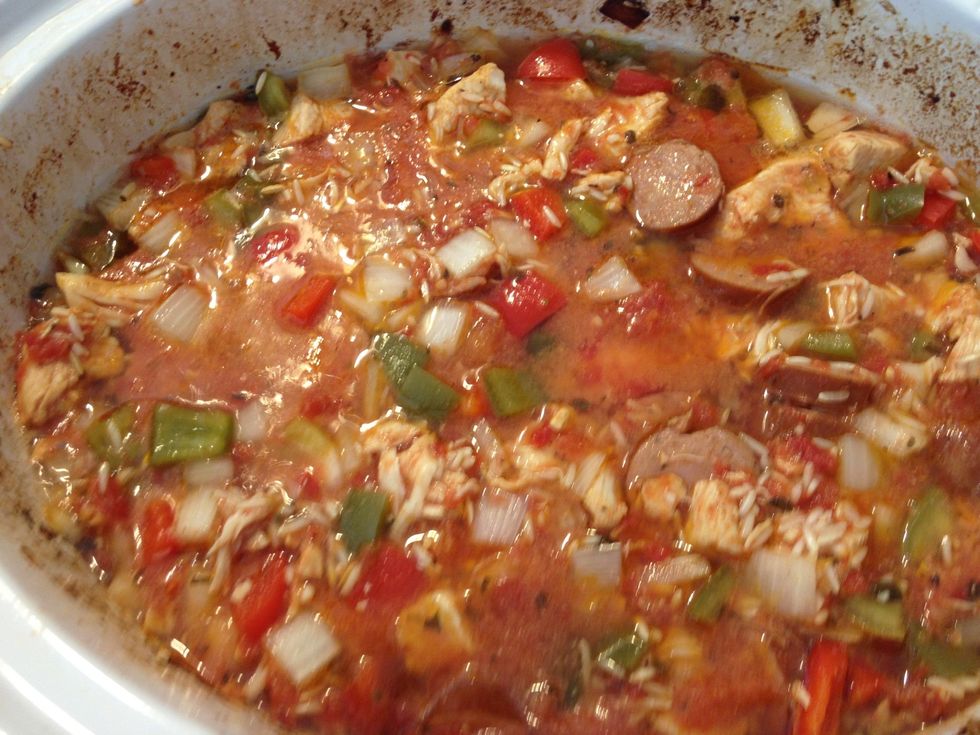 Add black pepper and salt to taste. Stir together thoroughly; cover with lid and cook another hour
Serve with salad and bread
2.0lb Boneless/skinless chicken breast
1.0lb Andouille sausage
1.0 Large onion
2.0 Green peppers
1.0 Red pepper
28.0oz Diced tomatoes
3.0tsp Garlic
3.0Tbsp Butter
1.0tsp Oregano
1.0tsp Basil
2.0tsp Tony Chachere's Original Creole Seasoning
1/2c Rice
1/4tsp Ground Red Pepper (optional)
1/8tsp Ground White Pepper (optional)
1/2c Water
1.0lb Shrimp (optional)