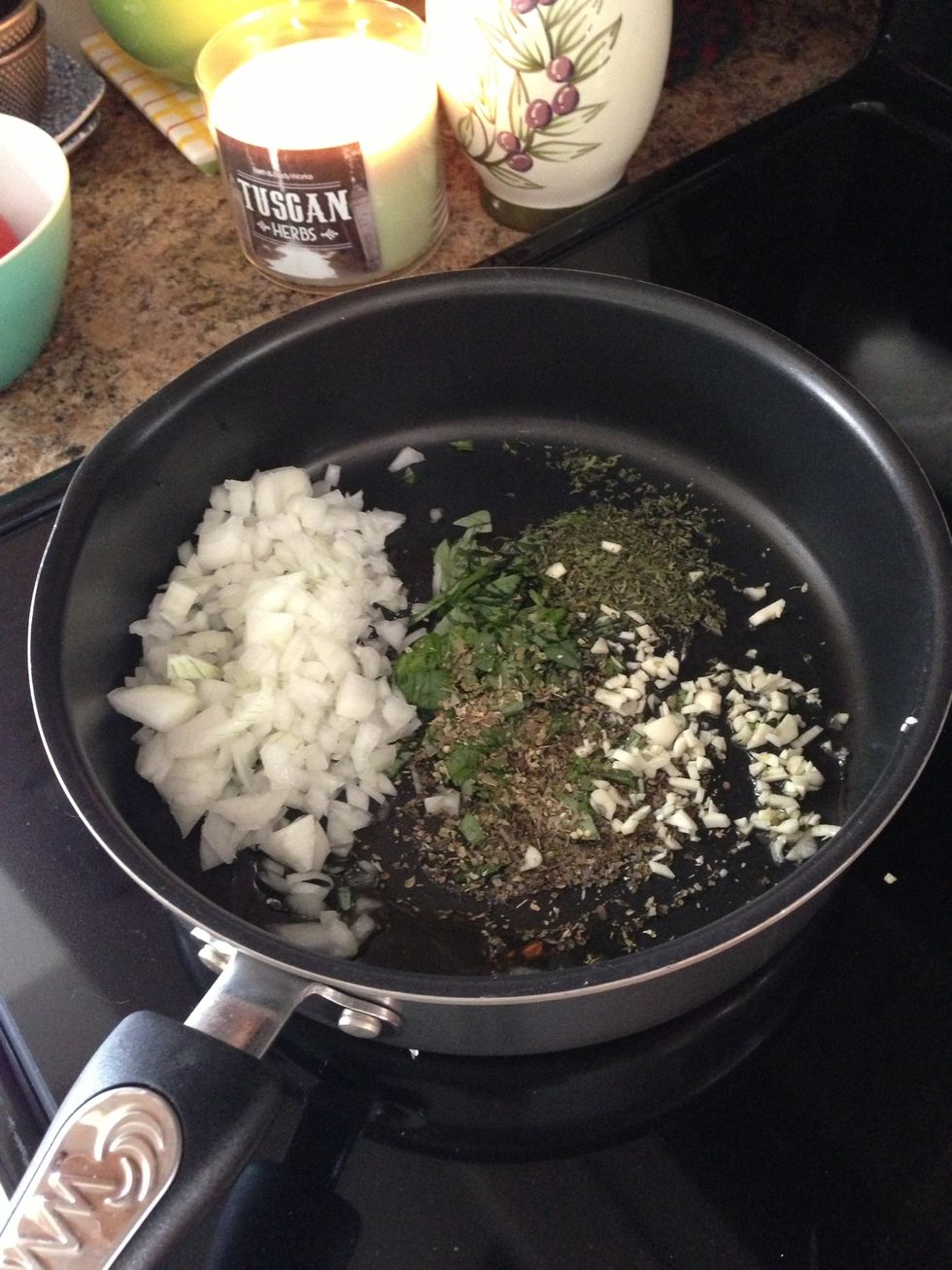 Coat bottom of pan with olive oil. Add basil, oregano,parsley, onions, garlic & salt.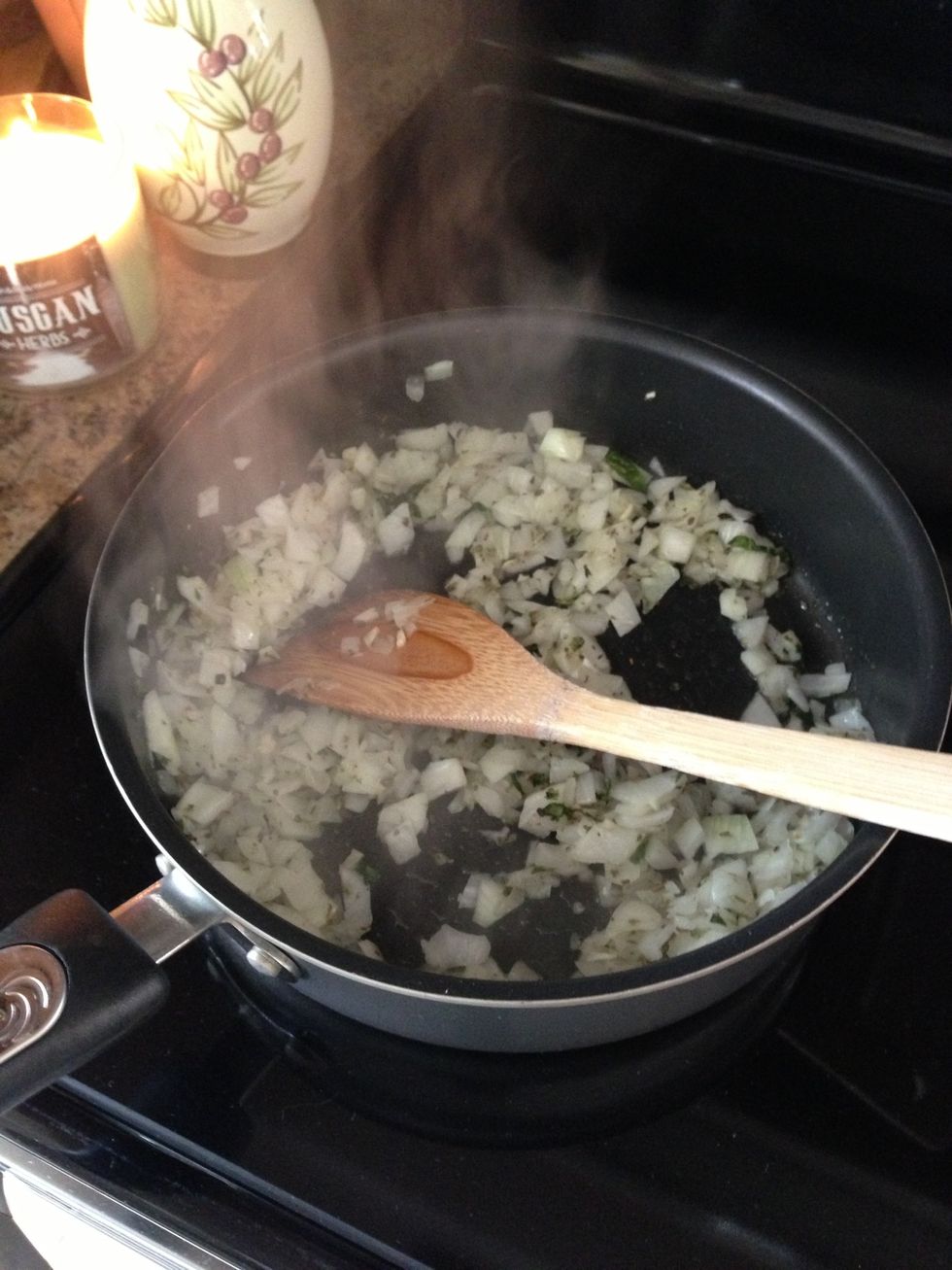 Sauté just until onions are tender.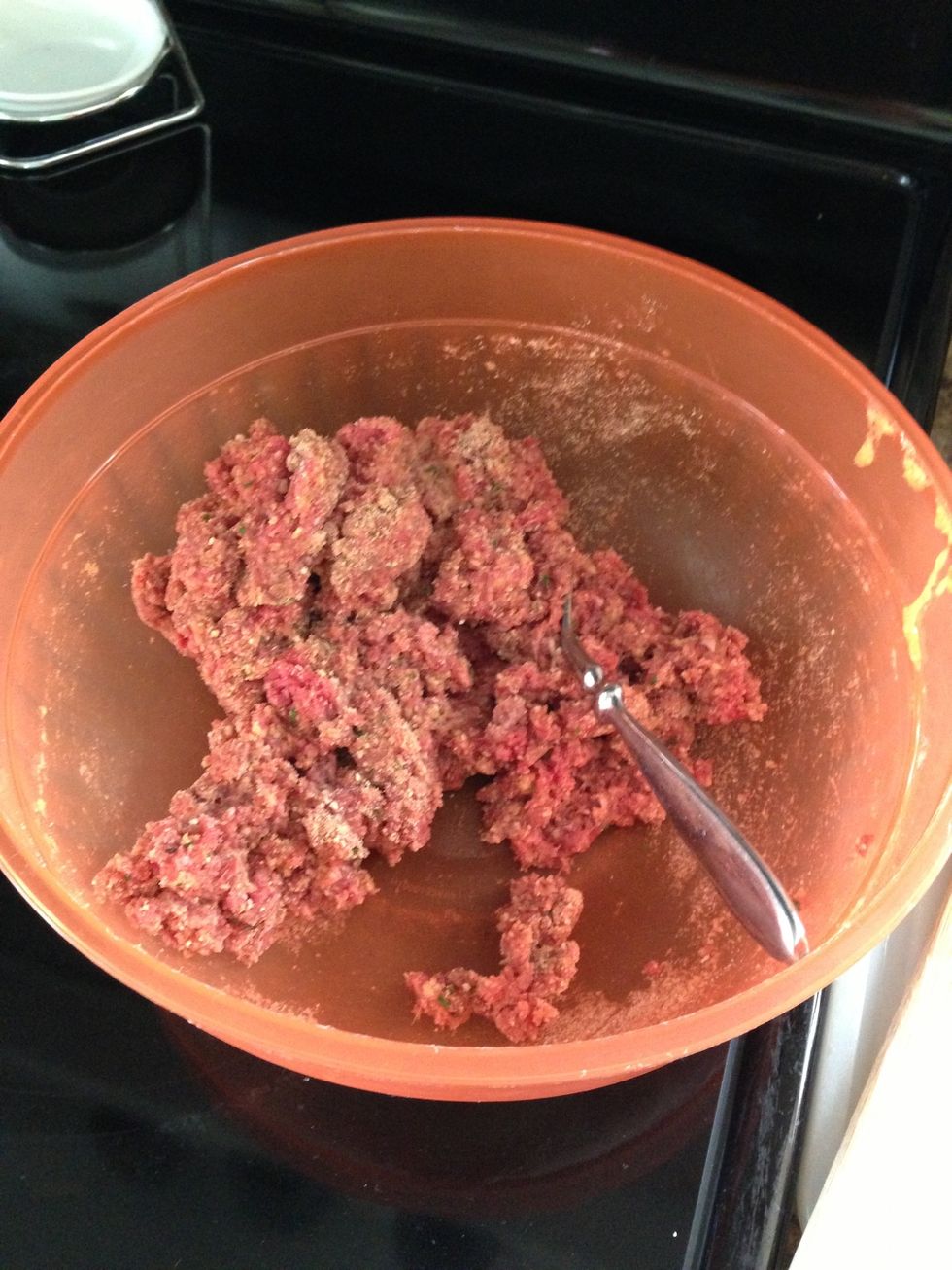 Prepare meat with breadcrumbs, parmesan cheese & eggs. Roll into 1/2"-3/4" balls.
Add meatballs to the pan. Brown evenly.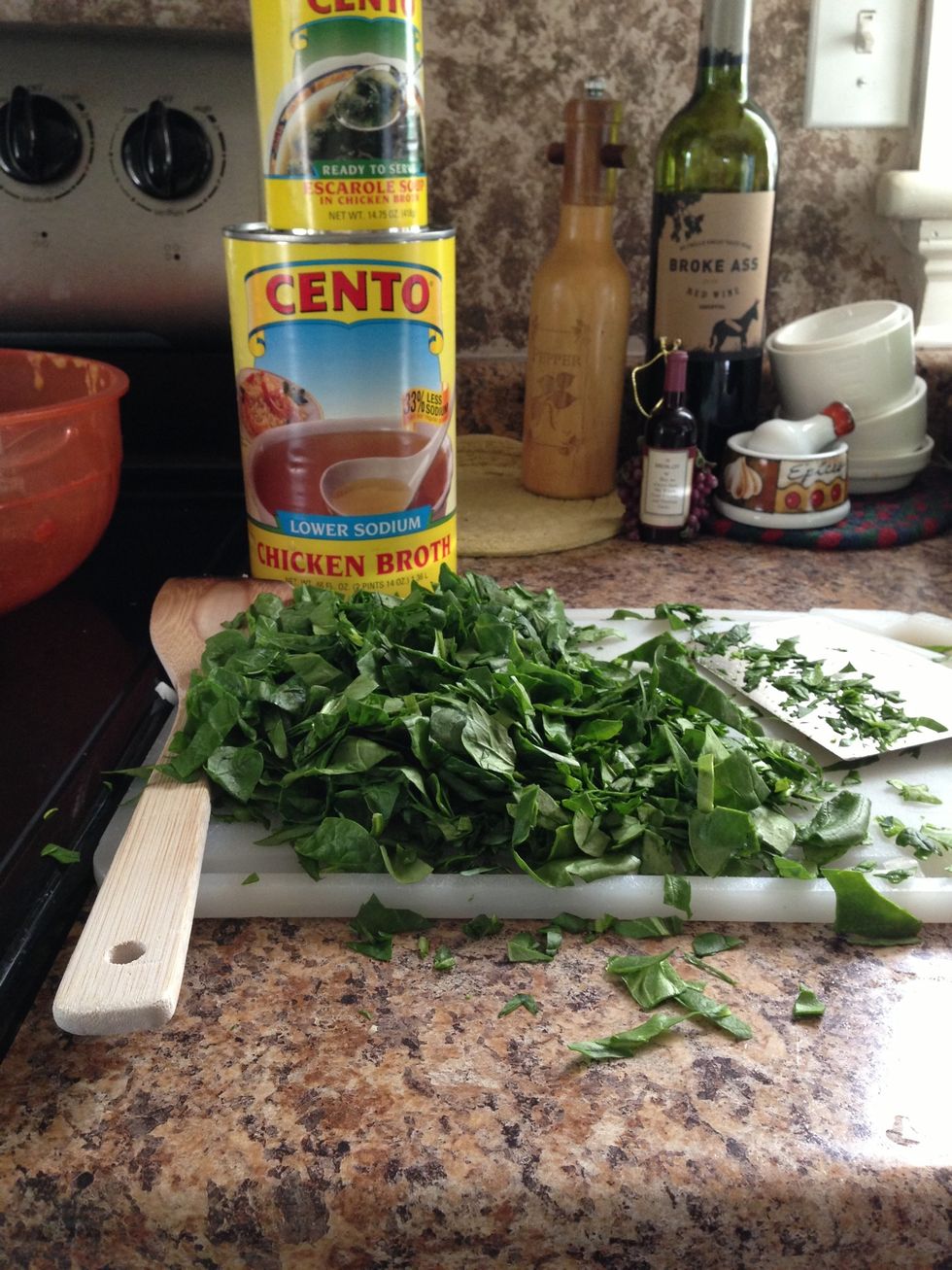 While meatballs are browning, chop fresh spinach and carrots.
Sauté spinach with carrots and any remaining meatballs.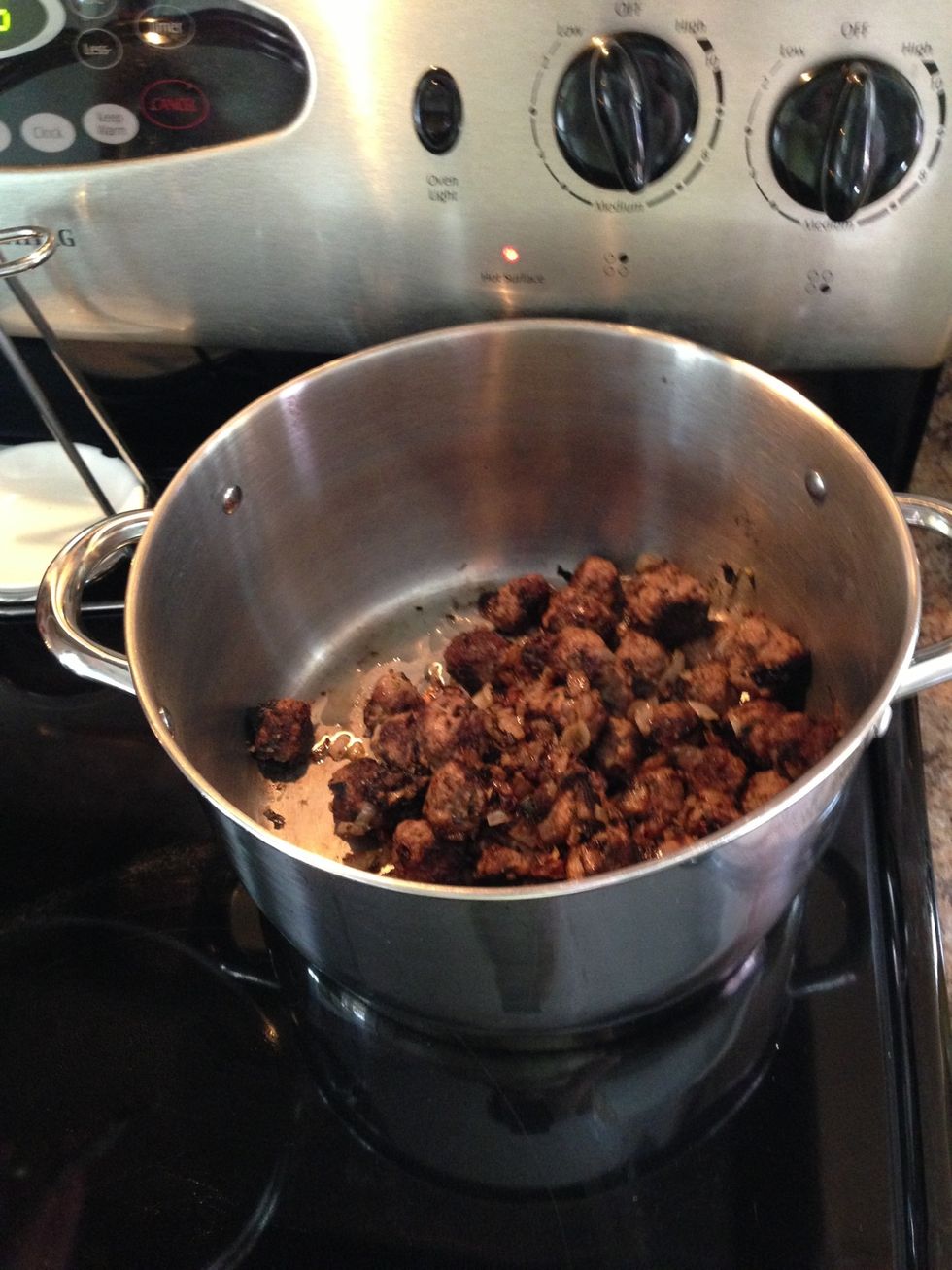 Once meatballs are browned, transfer to large pot.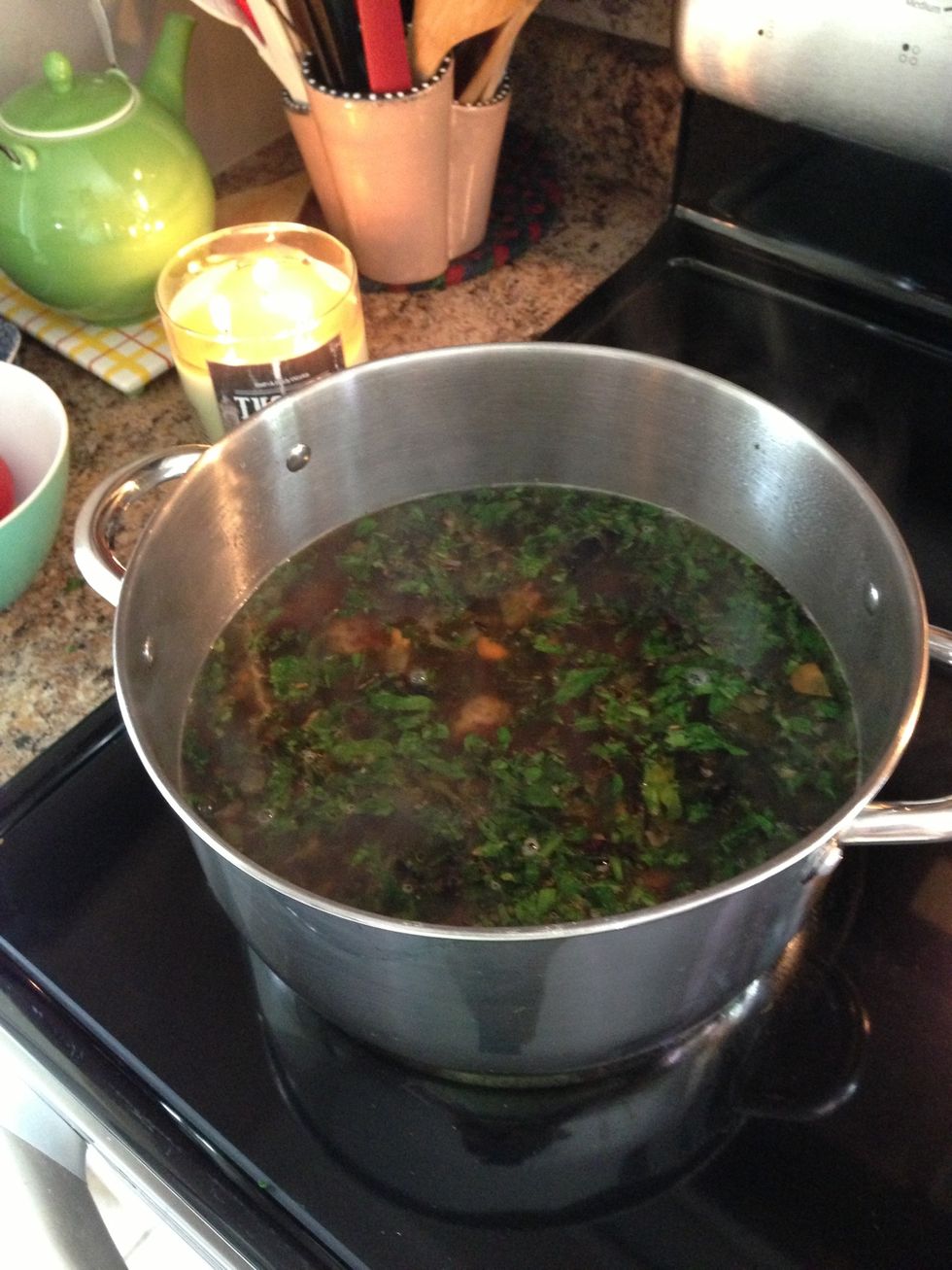 Add all broth and escarole into pot. Bring to boil and reduce to simmer. Stir occasionally. Cook for 1-2 hours on low.
Add pasta. Bring to boil and cook 10 minutes.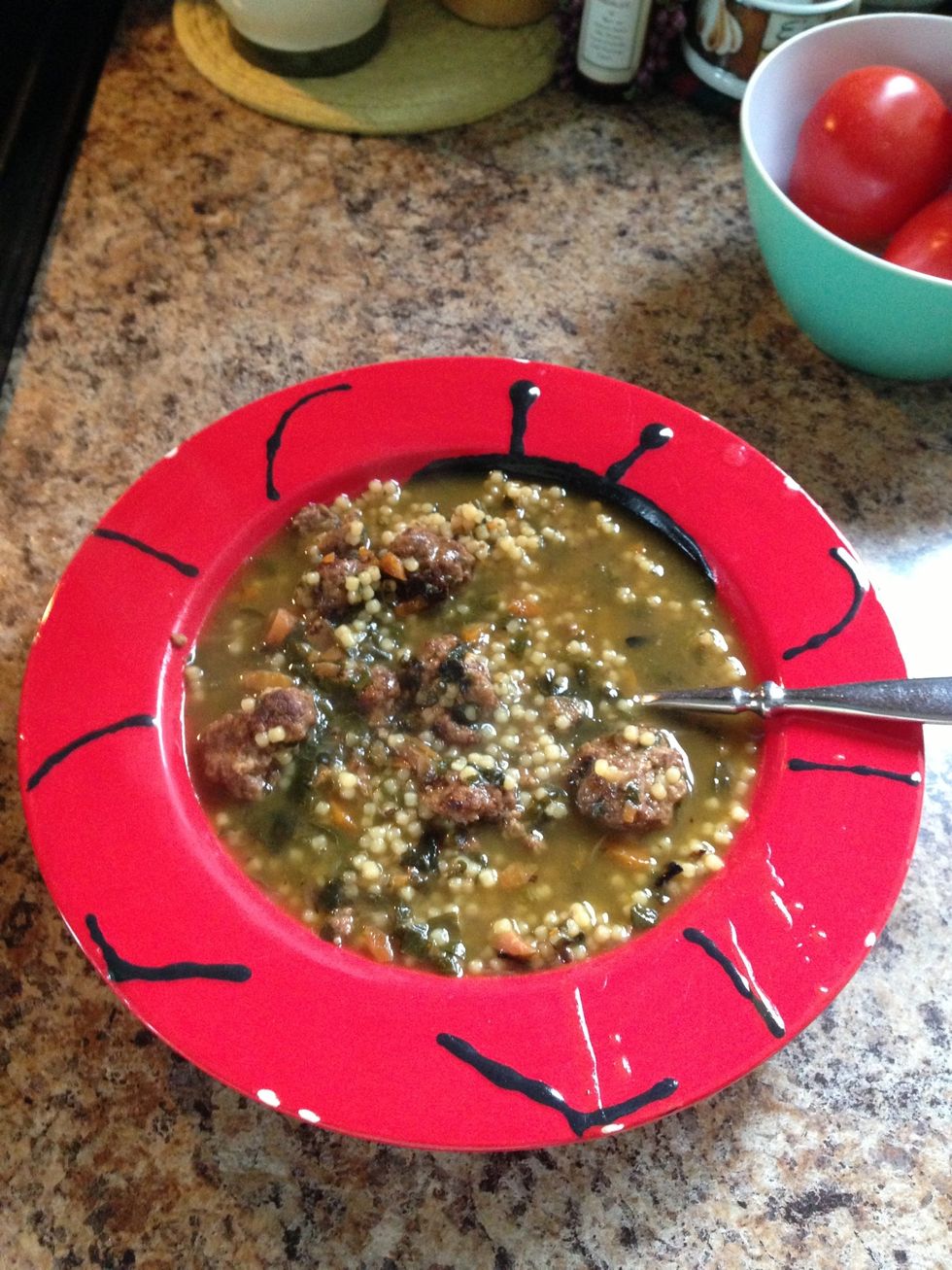 Serve and enjoy :)
1.0lb Lean ground beef
1.0 Onion ... Minced
3.0 Cloves garlic. Thinly sliced
6.0 Fresh leaves Basil, chopped
2.0tsp Oregano
2.0tsp Parsley
1.0tsp Salt
1/2tsp Ground pepper
1.0 Carrot, chopped
2.0c Fresh spinach, chopped
3.0pt Low sodium chicken broth
14.0oz Escarole
1/2c Breadcrumbs
1/4c Parmesan cheese
2.0c Eggs
1.0lb Pepe pasta or other small pasta of choice