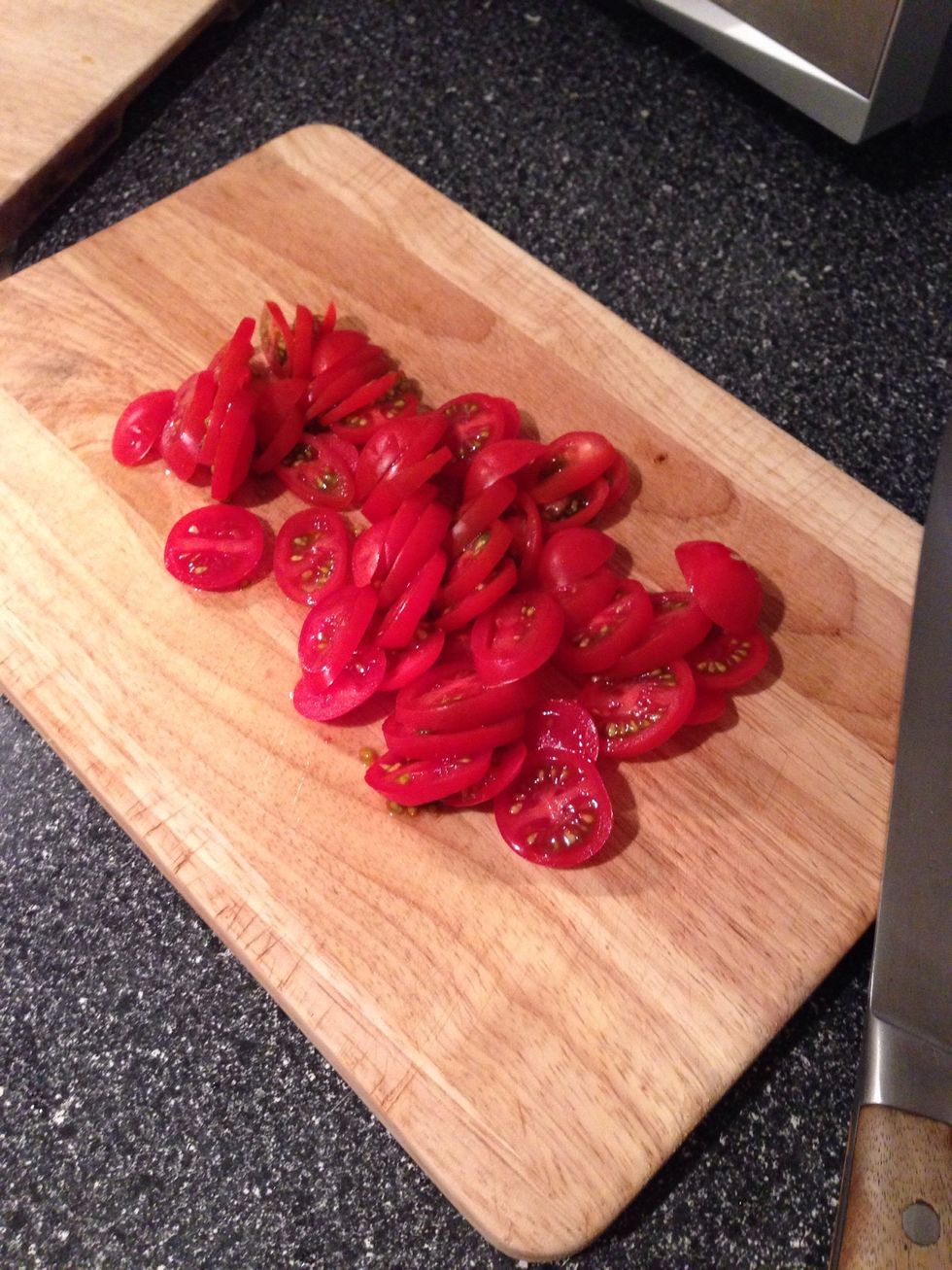 Slice the cherry tomatoes in 4/5mm thick slices - watch your fingers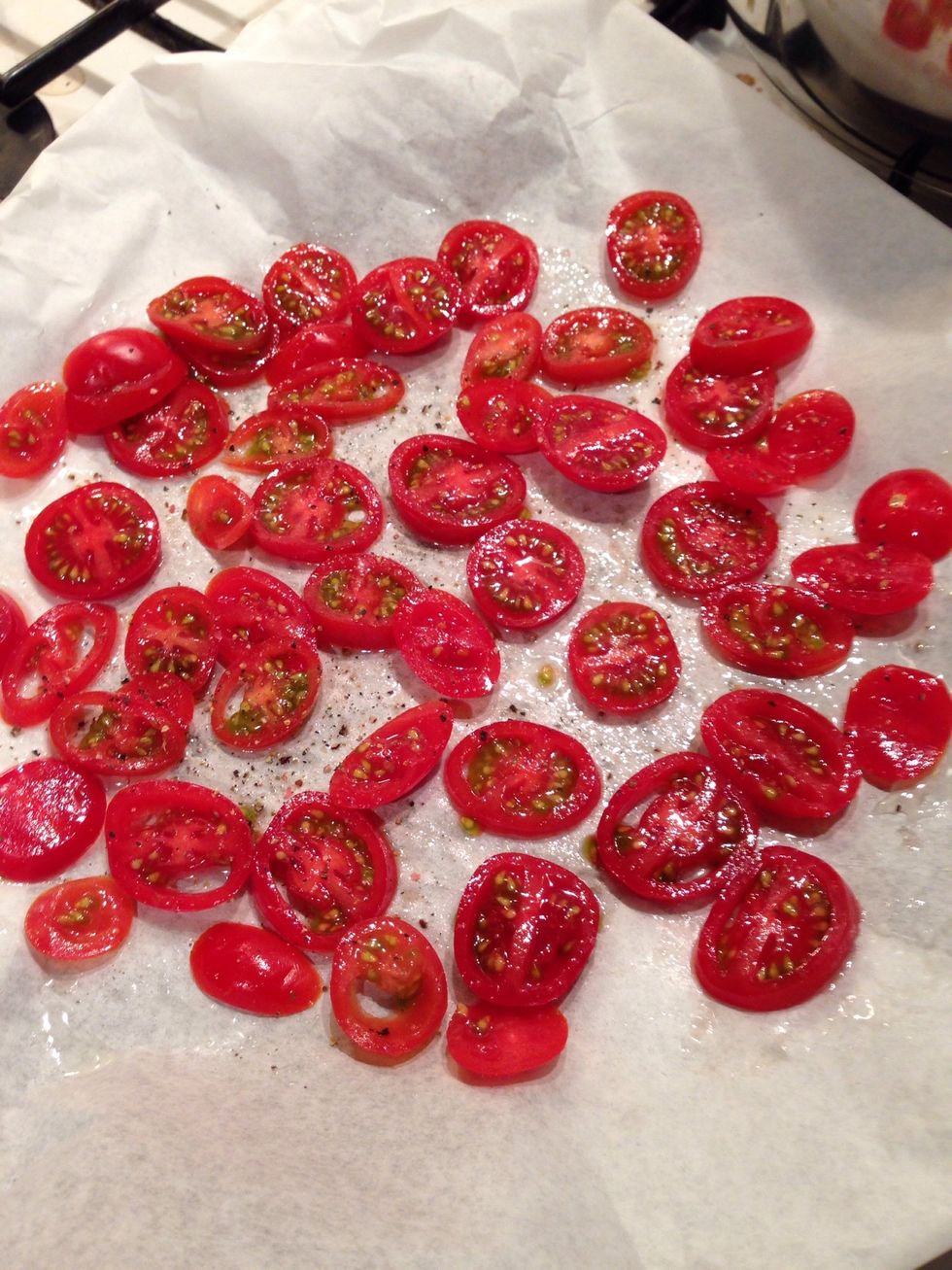 Line a baking sheet with grease proof paper. Cover with a little amount of sunflower seed oil and put the tomatoes slices on top. Season with salt and pepper. Bake in a 200C preheated oven for 20min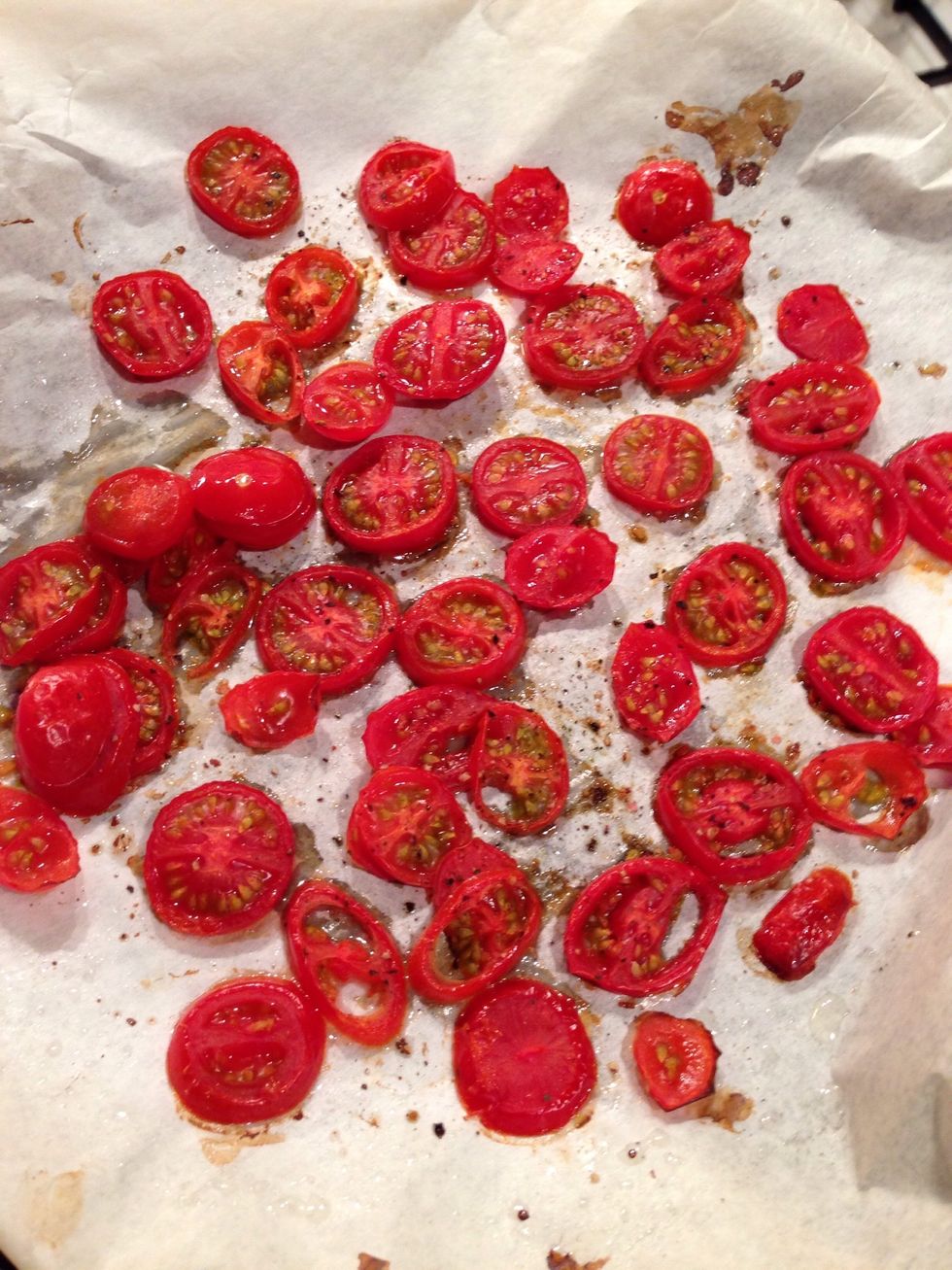 Should look like these. Set aside to cool.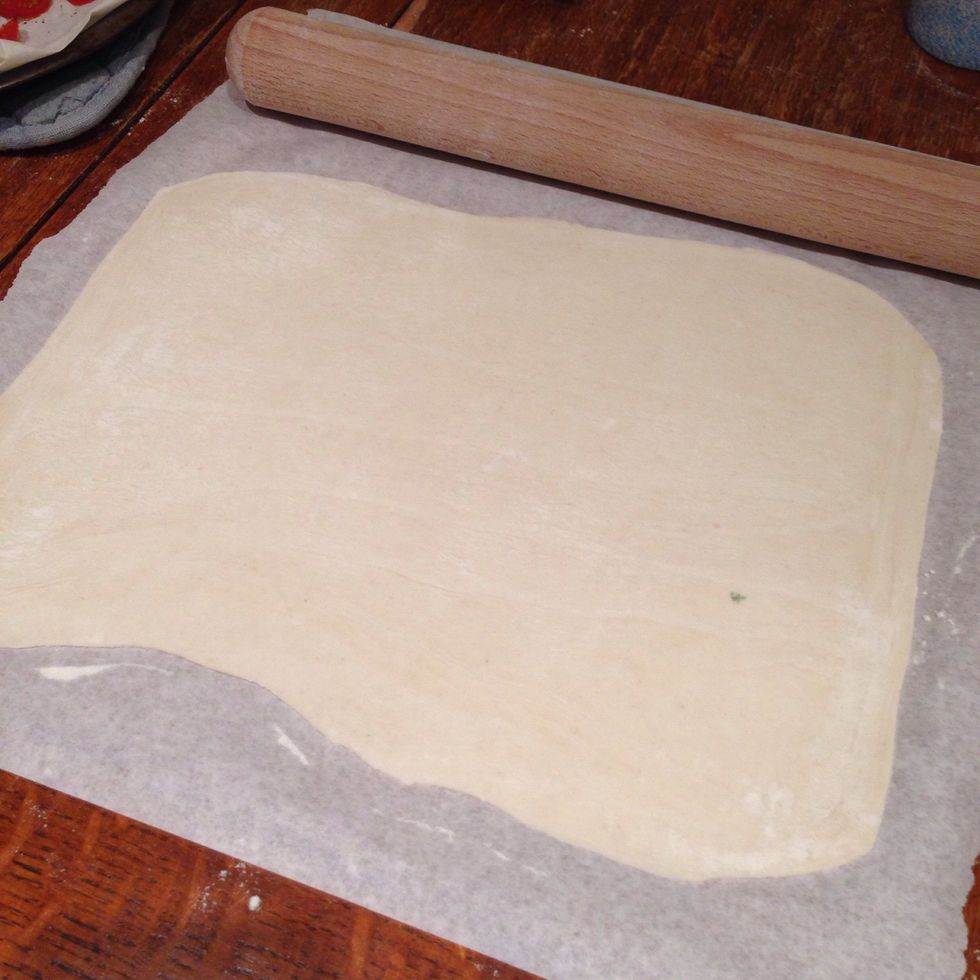 Roll out the phillo sheet and using a rolling pin flatten it to about 1mm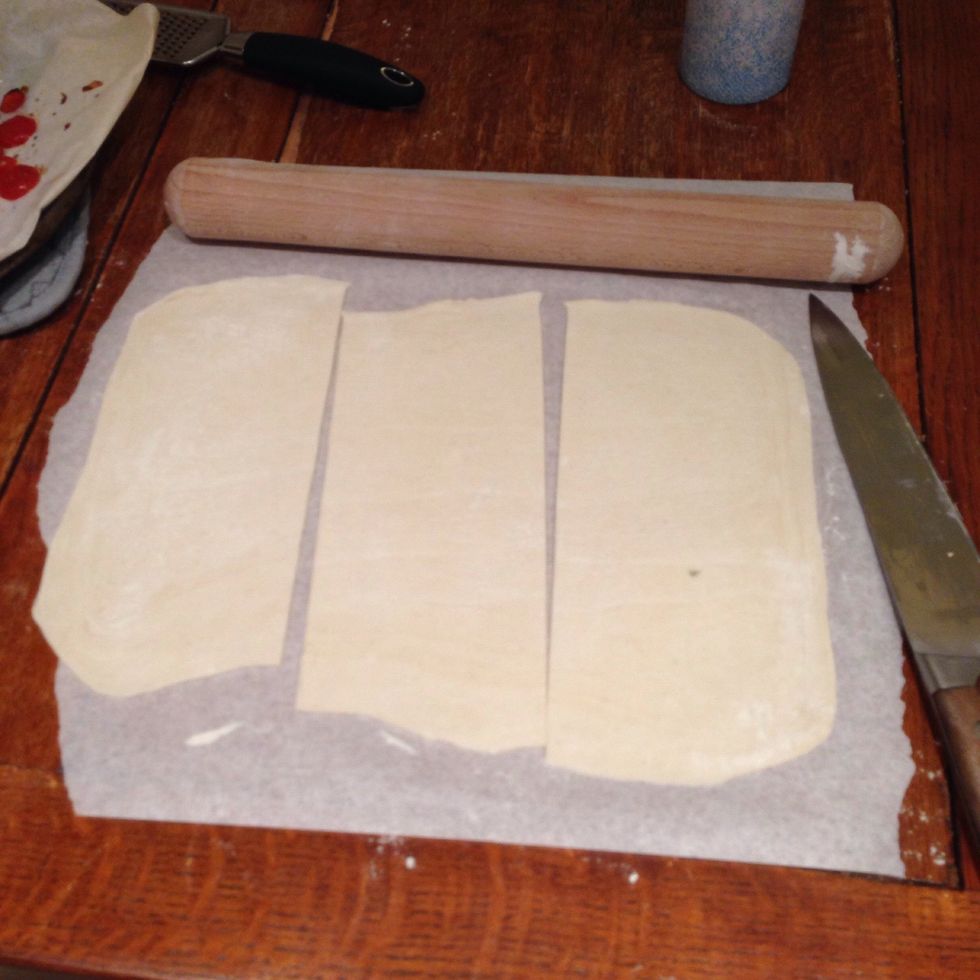 Cut 3 strips of equal width. The width of the strip will be the length of the twists.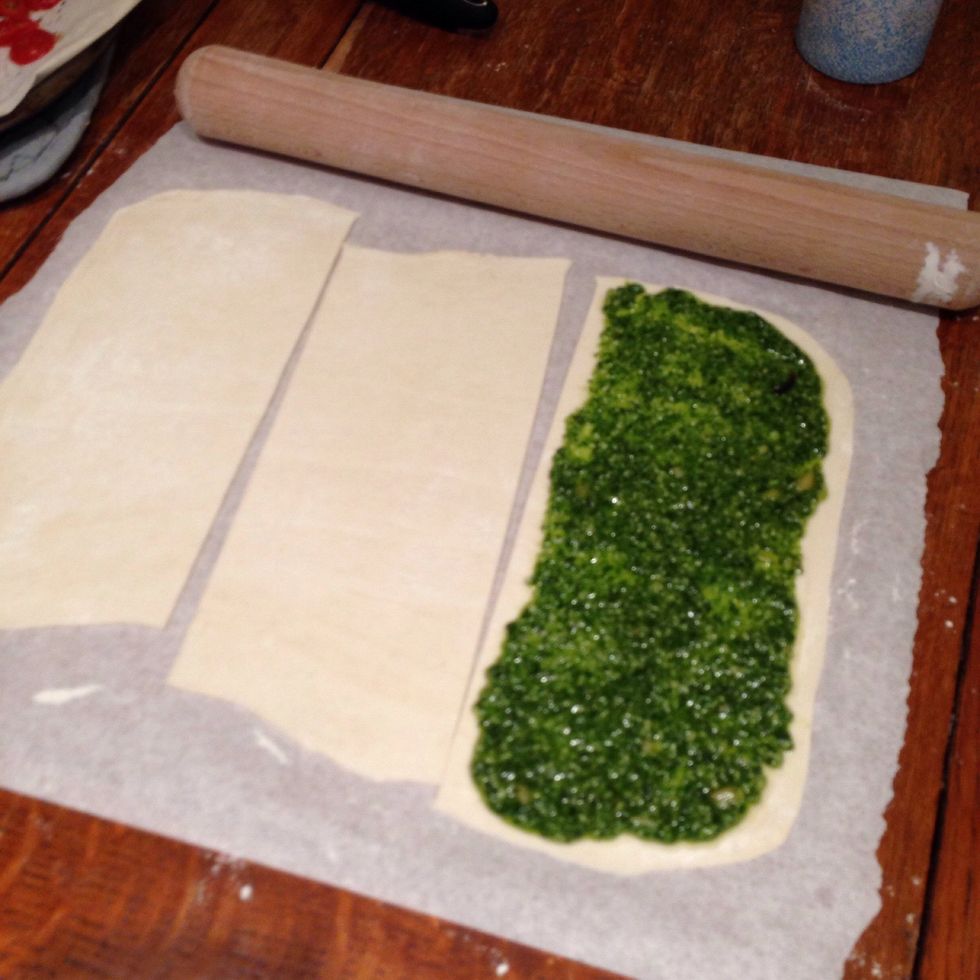 Spread the first one with pesto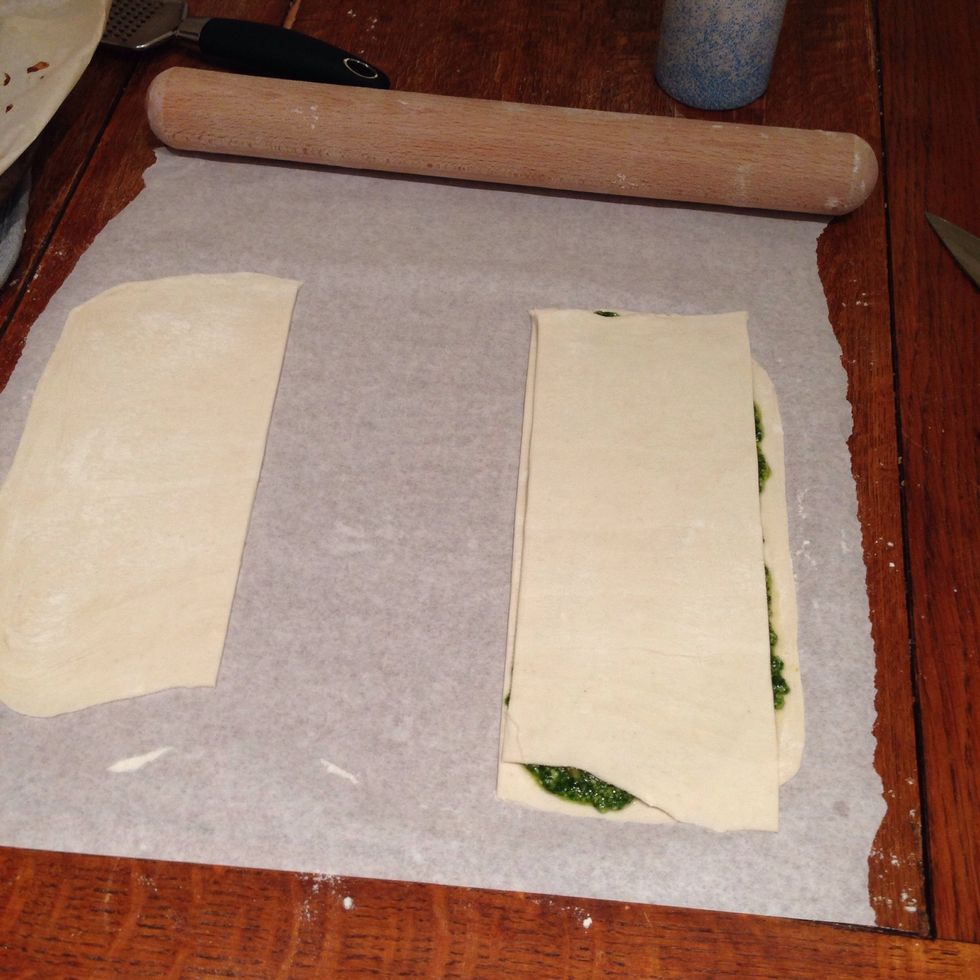 Cover with a second strip
Now put the cherry tomatoes on top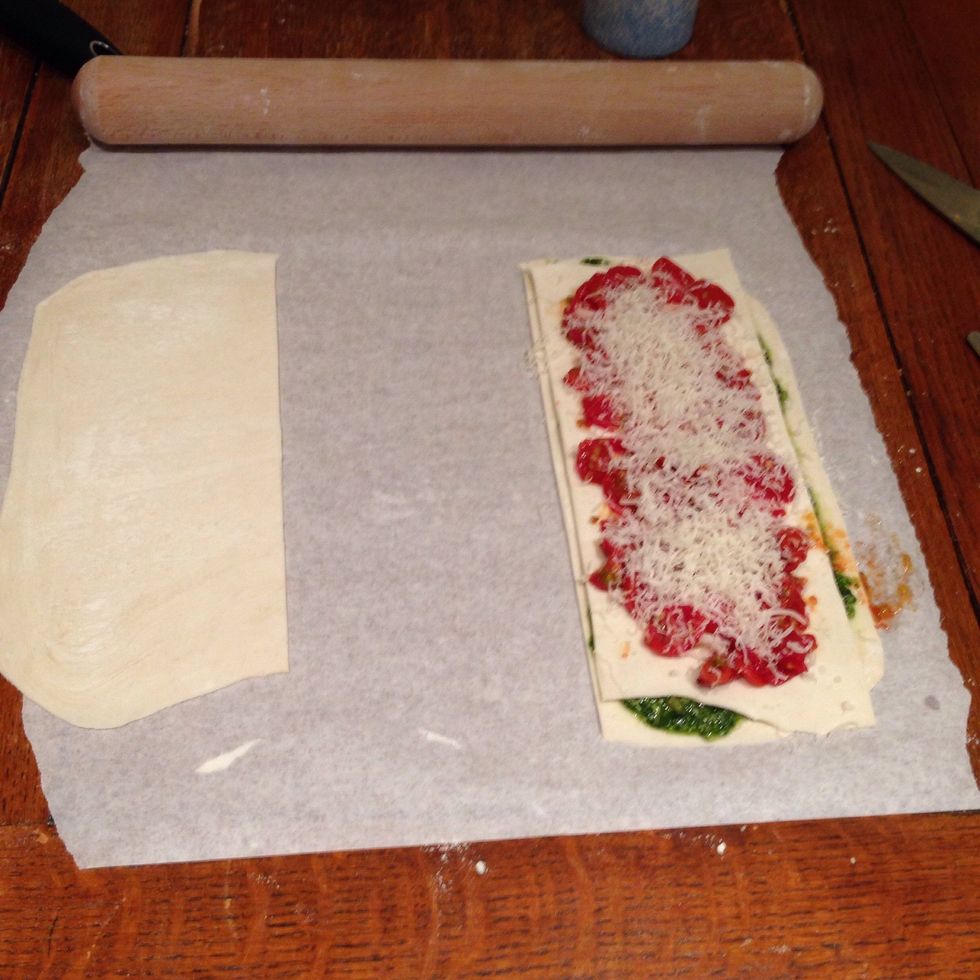 And add some freshly shaved parmesan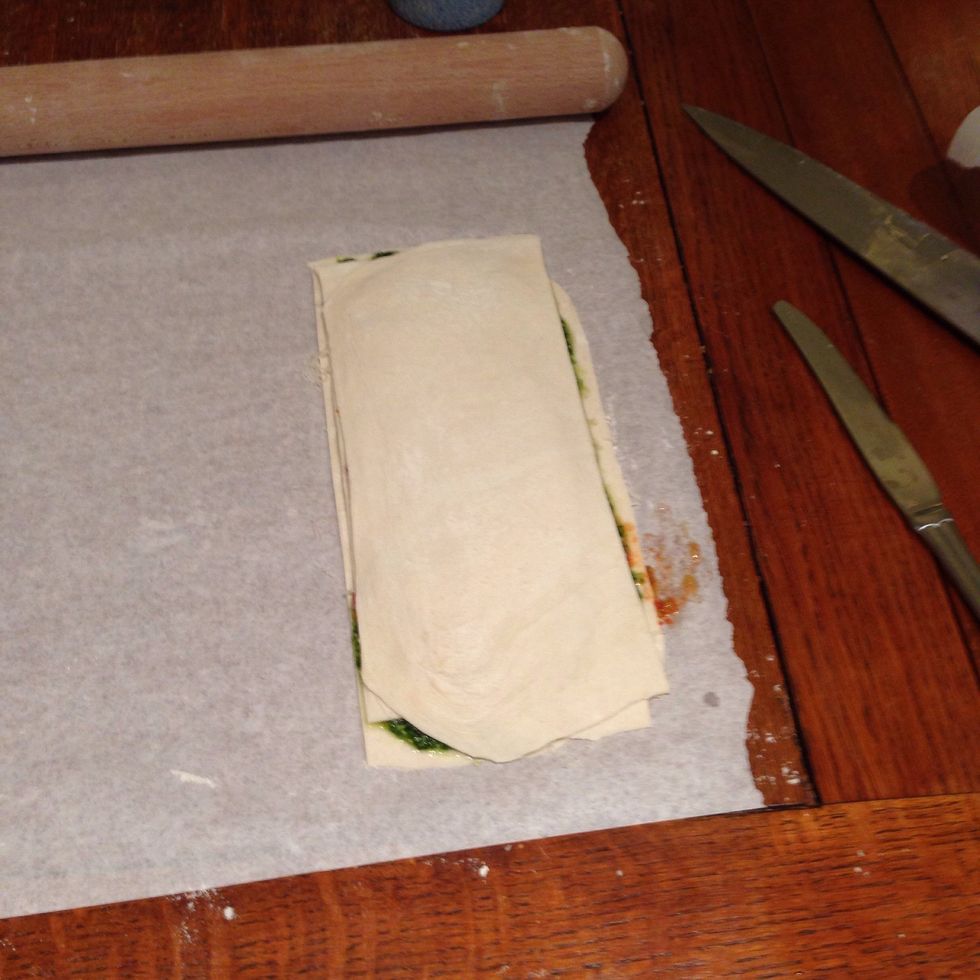 Cover with the third strip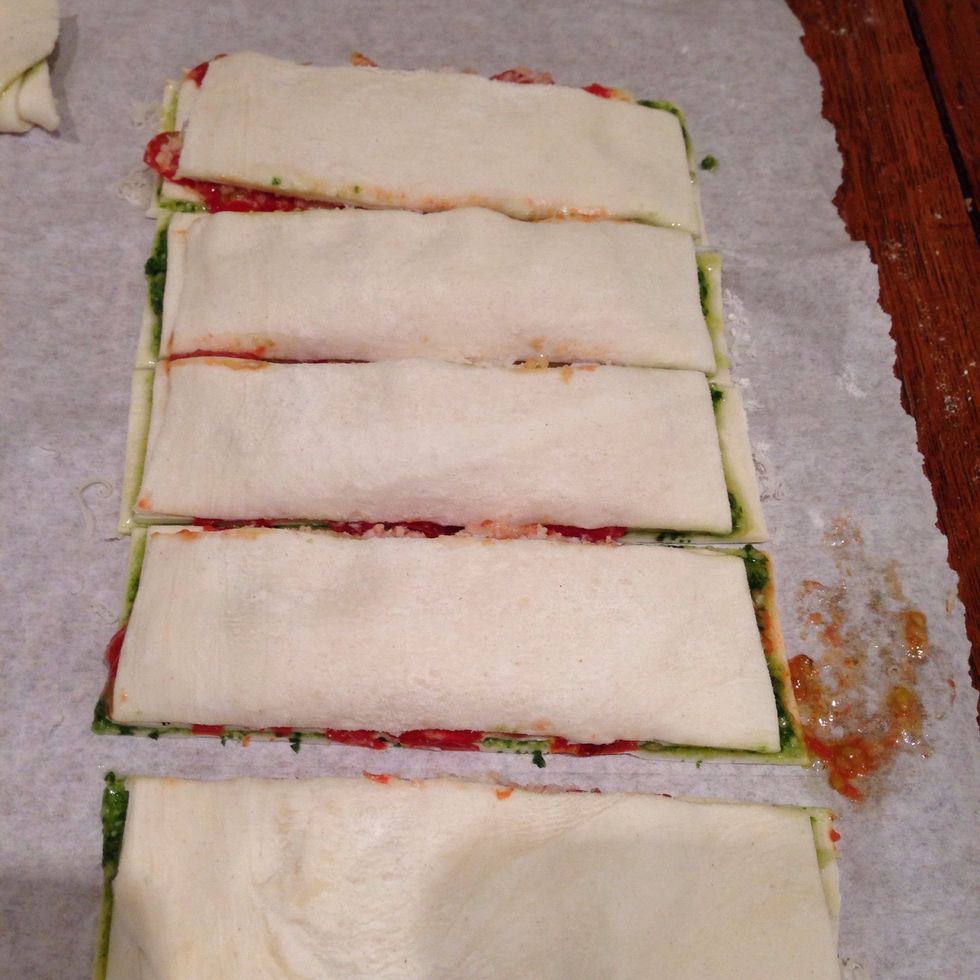 Cut the layered outcome in 3cm wide strip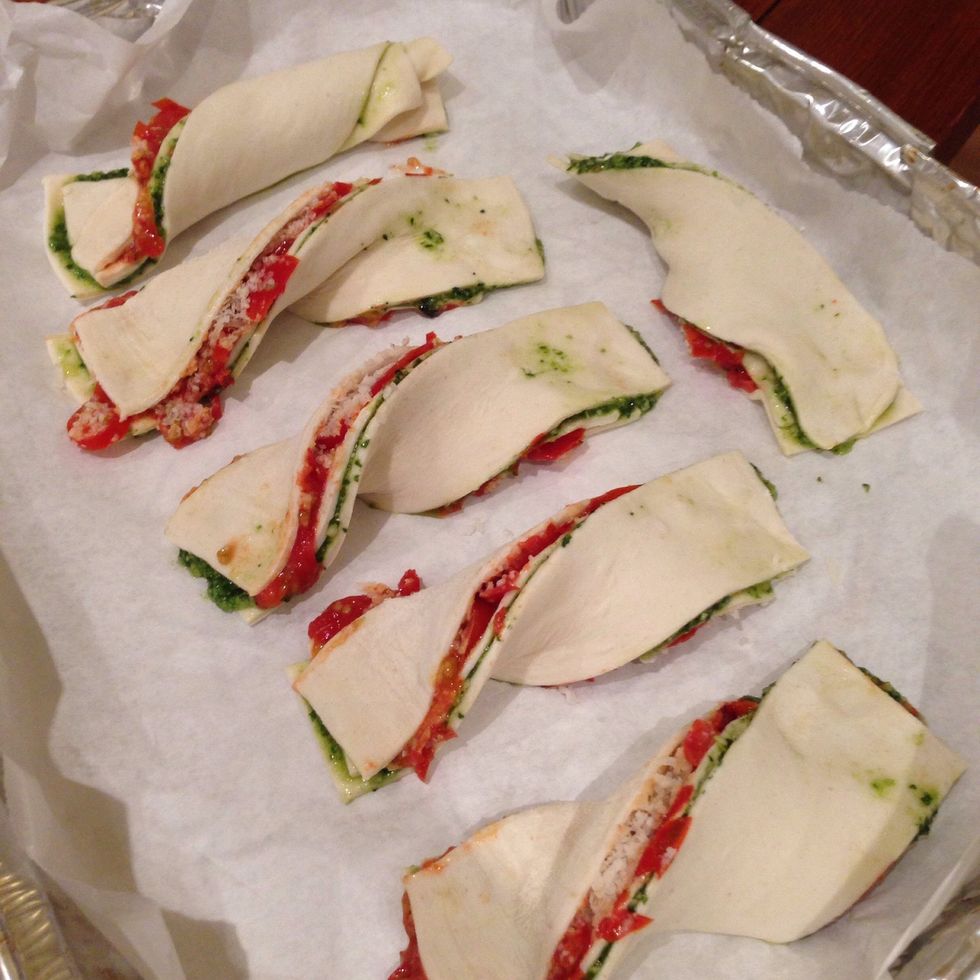 Twist each strip at least twice (more if they are longer) and press the ends flat. Lay the twists on a baking tray lined with grease proof paper leaving 2/3 cm between them. Bake until browned.
Let cool down slightly and enjoy!
1.0 Phillo sheet
8.0 Cherry tomatoes
50.0g Fresh pesto
Freshly grated Parmesan
Salt
Pepper
Sunflower seeds oil
Gioele Nunziatini
Italian born and raised, I moved abroad to pursue a career in engineering. Cooking is what brings me back to my origins, to the flavors of my parents' farm.