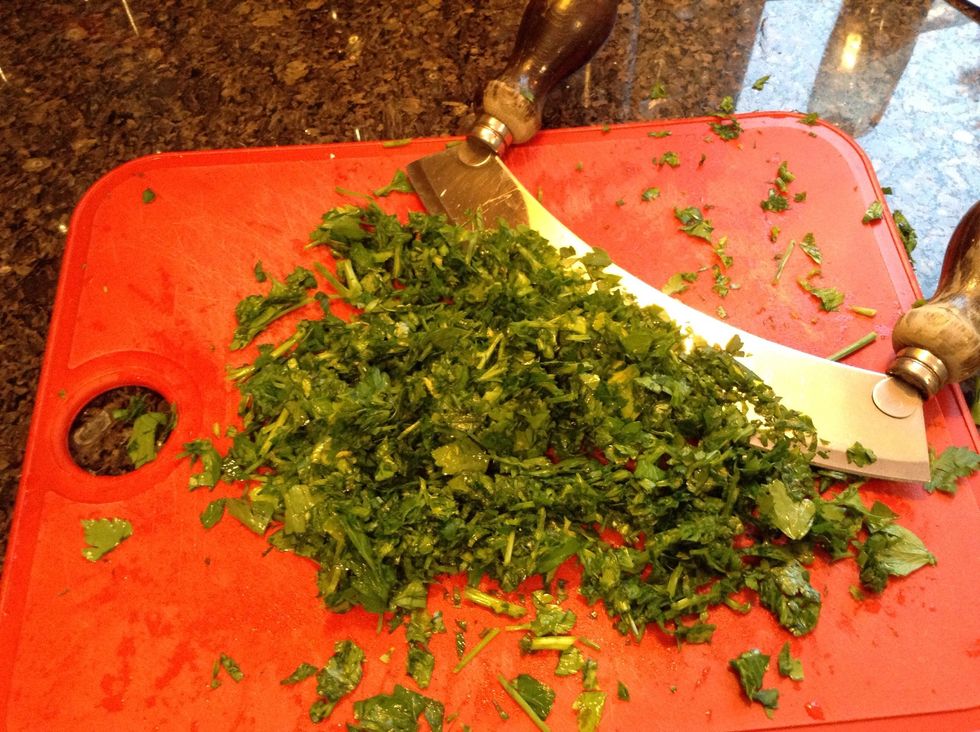 For prepping start off by washing the chicken thighs in cold water. Then begin by mincing the parsley using a mezza Luna if you wish as I have shown above.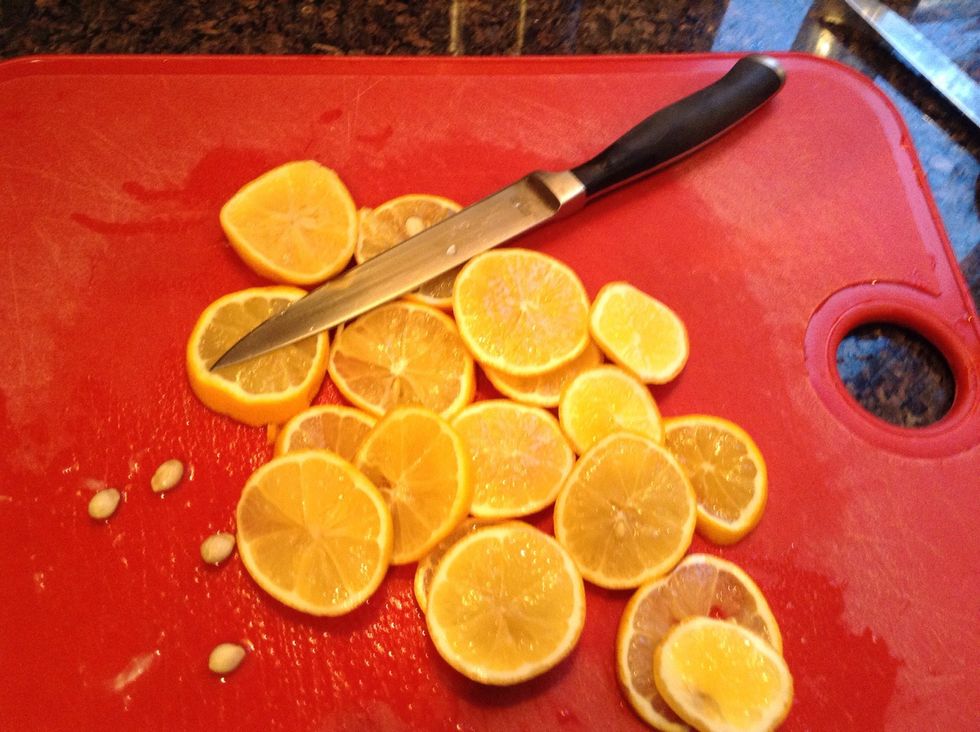 Next cut the Meyer Lemons into thin "coins" as I like to call them. Make sure you take the seeds out.
Put the chicken thighs into the pot on high heat. For 5 minutes fry the chicken in it's own fat to avoid using lots of oil.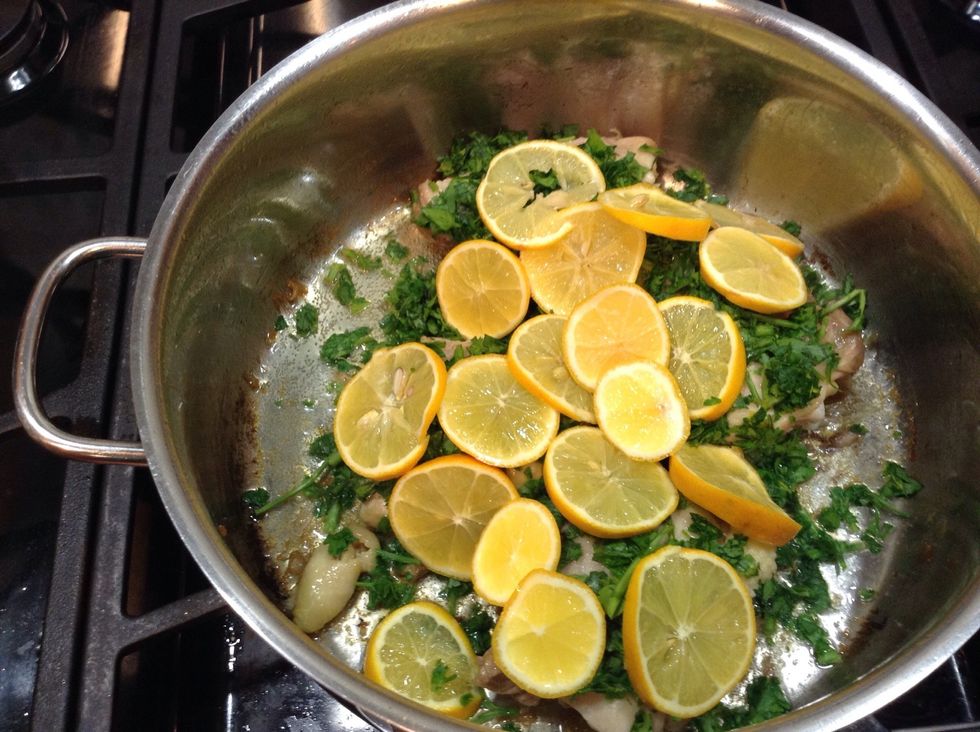 Next turn the heat down and drizzle the parsley over the chicken and also place the lemons so that they completely cover the chicken.
Immediately afterwards, pour the white wine around the chicken and season the dish with salt and pepper to taste.
Finally, put in the mushrooms and cover the pot with a lid and cook for 1 hour on low heat.
After one hour check if the chicken is to your liking and if the white wine has reduced to be a nice glaze sauce. Serve immediately and enjoy😄
4 chicken thighs
3 meyer lemons
1 cup minced parsley
1/2 cup mushrooms (any type)
1/2 cup white wine
Salt
Pepper
A large pot (around 15 inches wide)
Leia J.
7th grader who loves to cook and create recipes.Hope to become a chef one day!Follow me, I follow back