Cook Italian Pork Chops With Braised Fennel
24
Stir to combine lemon zest, garlic, 1.5 tbsp olive oil, salt, pepper, and rosemary.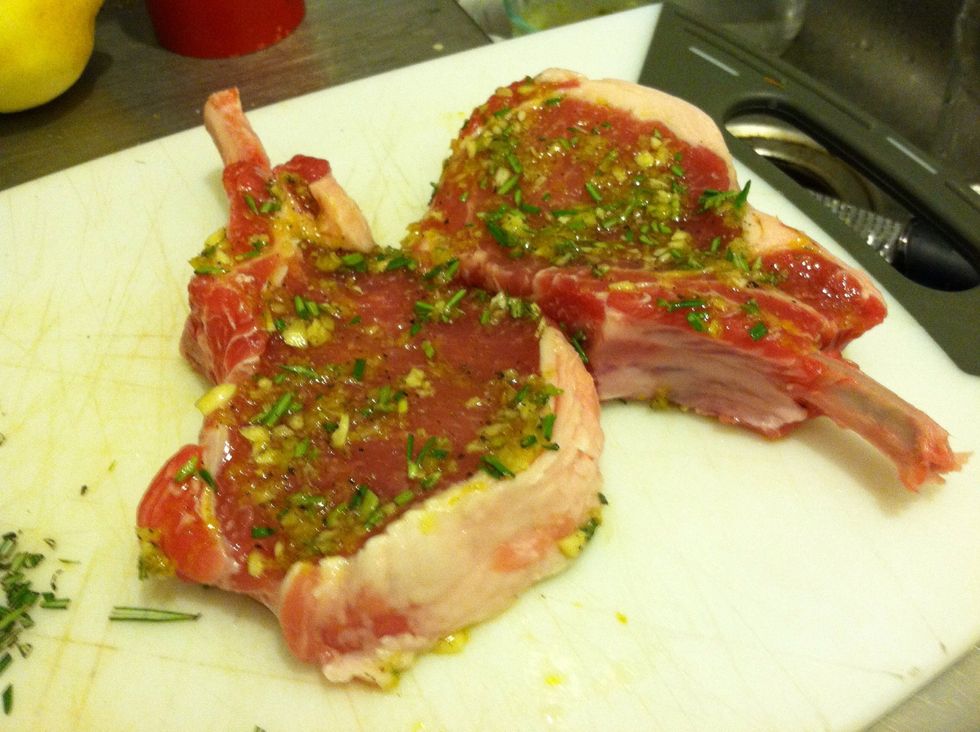 Rub the mixture over pork chops. Allow to stand at room temperature for half an hour.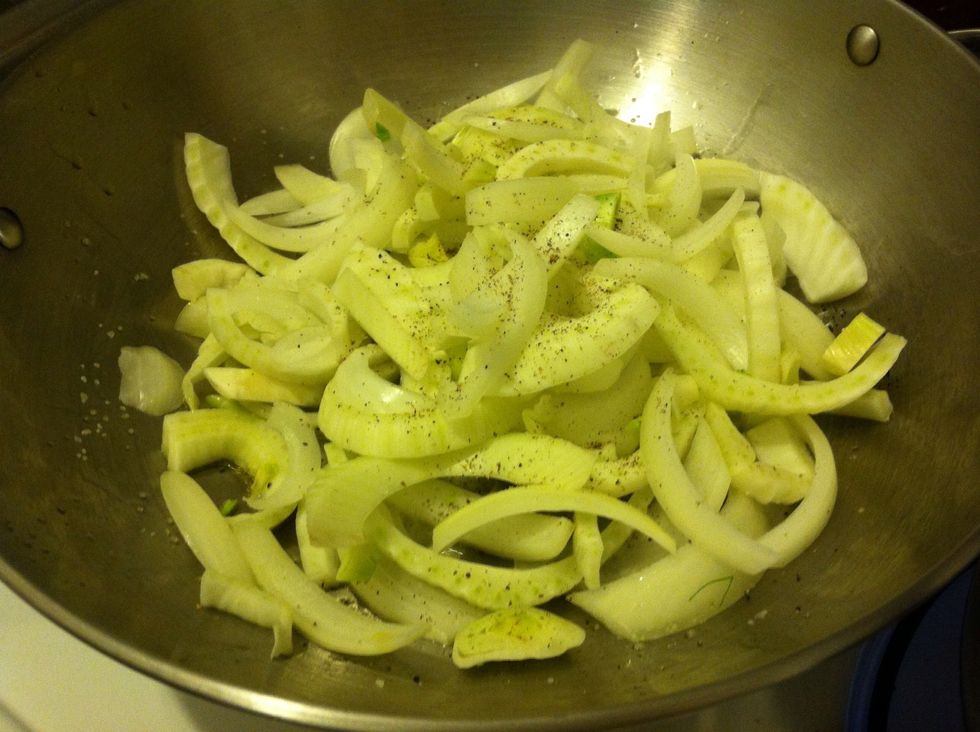 Heat 2 tbsp olive oil in a large wok or sauté pan over medium-high heat. Add onion and fennel. Season to taste with salt and pepper. Sauté until golden, stirring occasionally.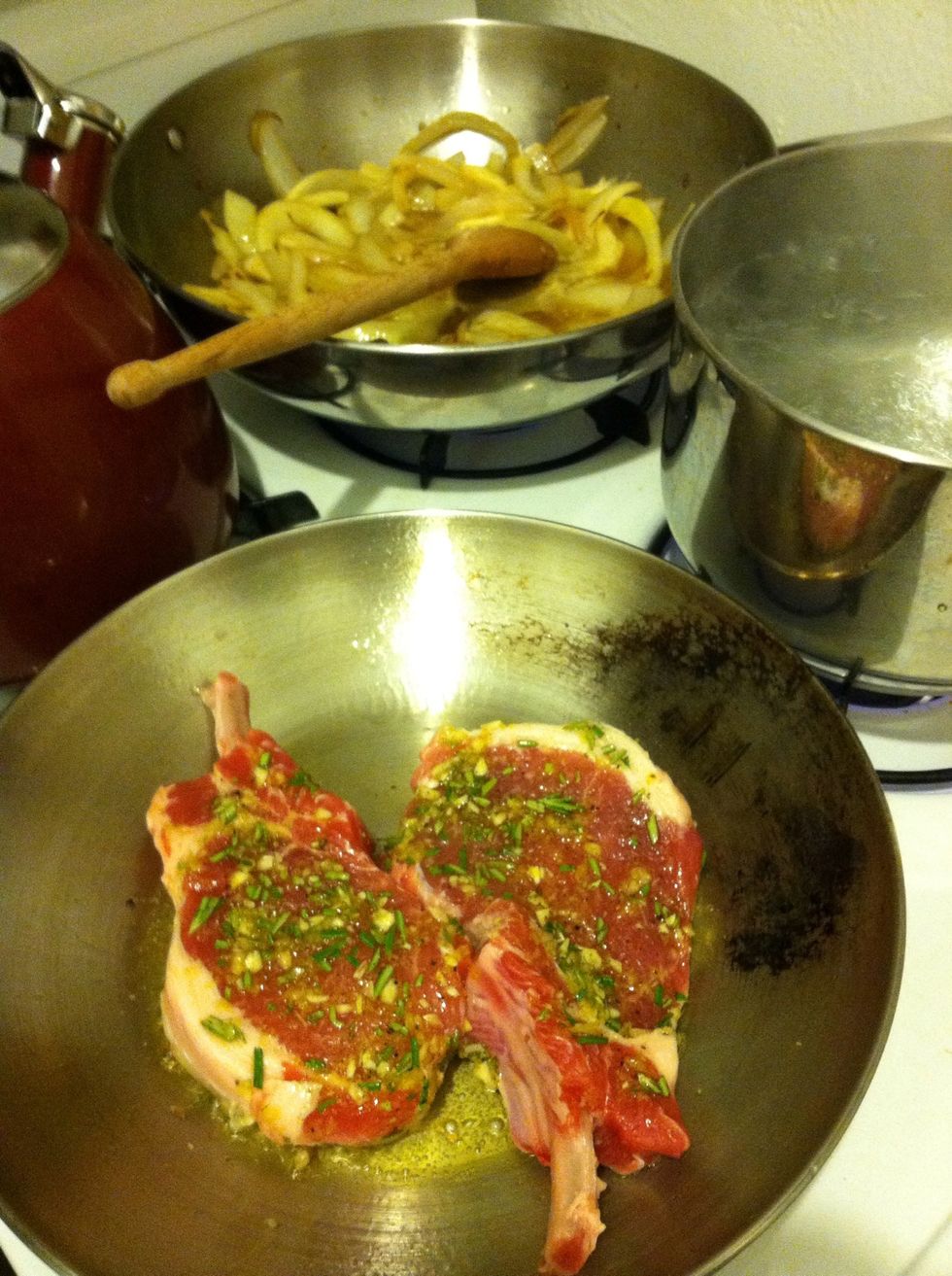 In a second pan, heat remaining olive oil over medium-high heat, and sear pork chops for 3 minutes per side.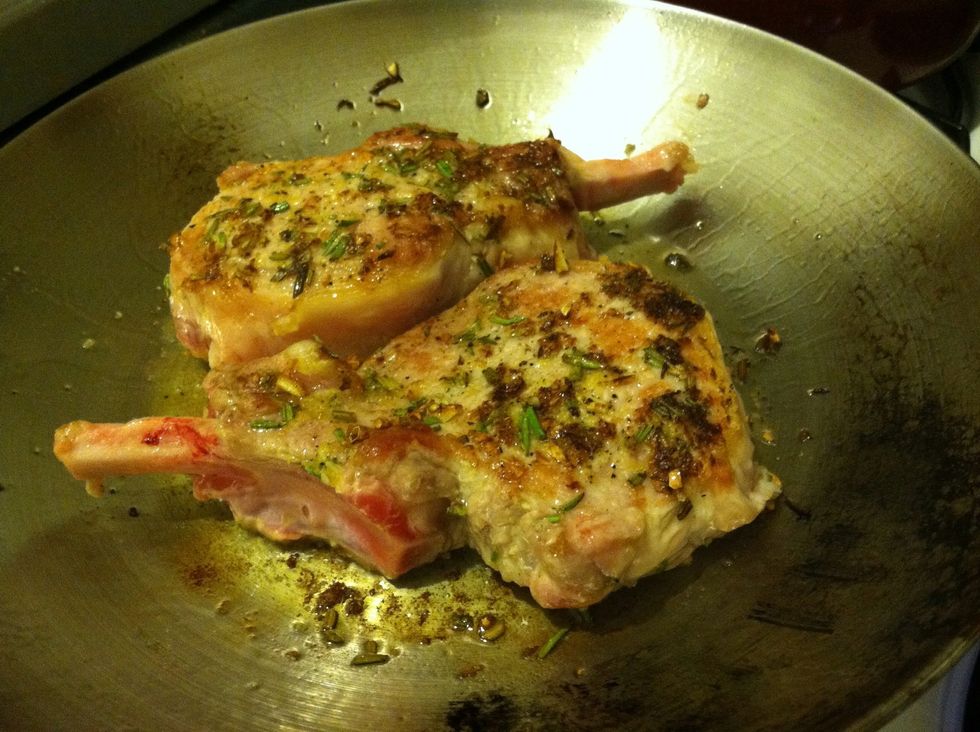 Add white wine, lemon juice, and saffron to fennel and onion. Bring to a simmer.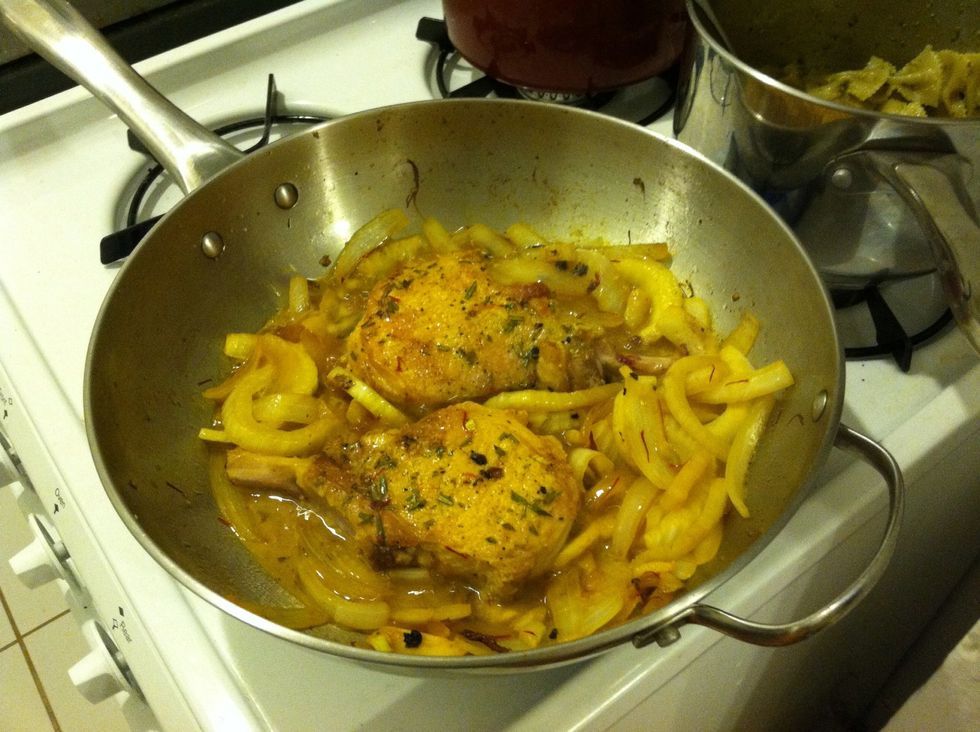 Nestle the seared chops in the fennel and onion. Put the whole pan in a 375 degree oven and cook for 15 minutes.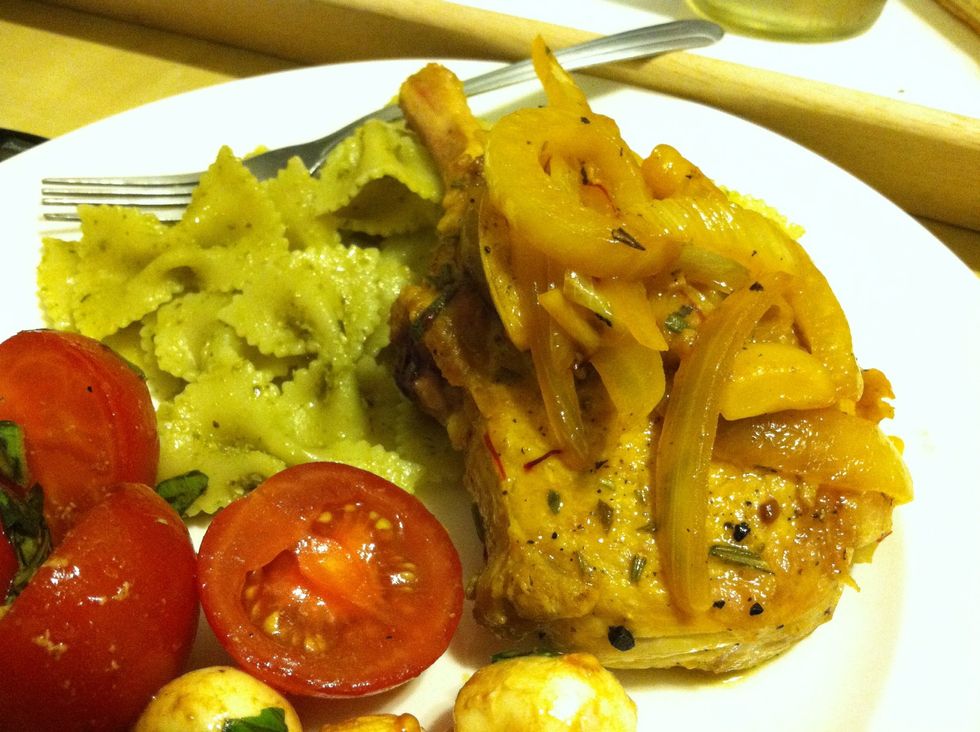 Remove pan from oven and return to low heat remove chops from pan and allow to rest, covered, for ten minutes. Serve with pasta and fresh vegetables.
2.0 Pork chops, bone-in
1.0 clove Garlic, crushed
Zest and juice of 1 Lemon
1.0Tbsp Rosemary, chopped
0.0tsp Salt
0.0tsp Ground black pepper
5.0Tbsp Olive oil, divided
1.0 bulb Fennel, chopped
0.0 Onion, sliced
Salt and pepper, to taste
1.0 Pinch saffron threads
1.0c White wine