Simply boil all the ingredients uncovered, medium flame, until it is thick and soft. Add water as it boils out, covering the peas just enough always.
Add the bananas only when you know it's practically ready, 15 mins to go. Add chives at the end and allow to cool uncovered 5 mins before adding any salt to taste.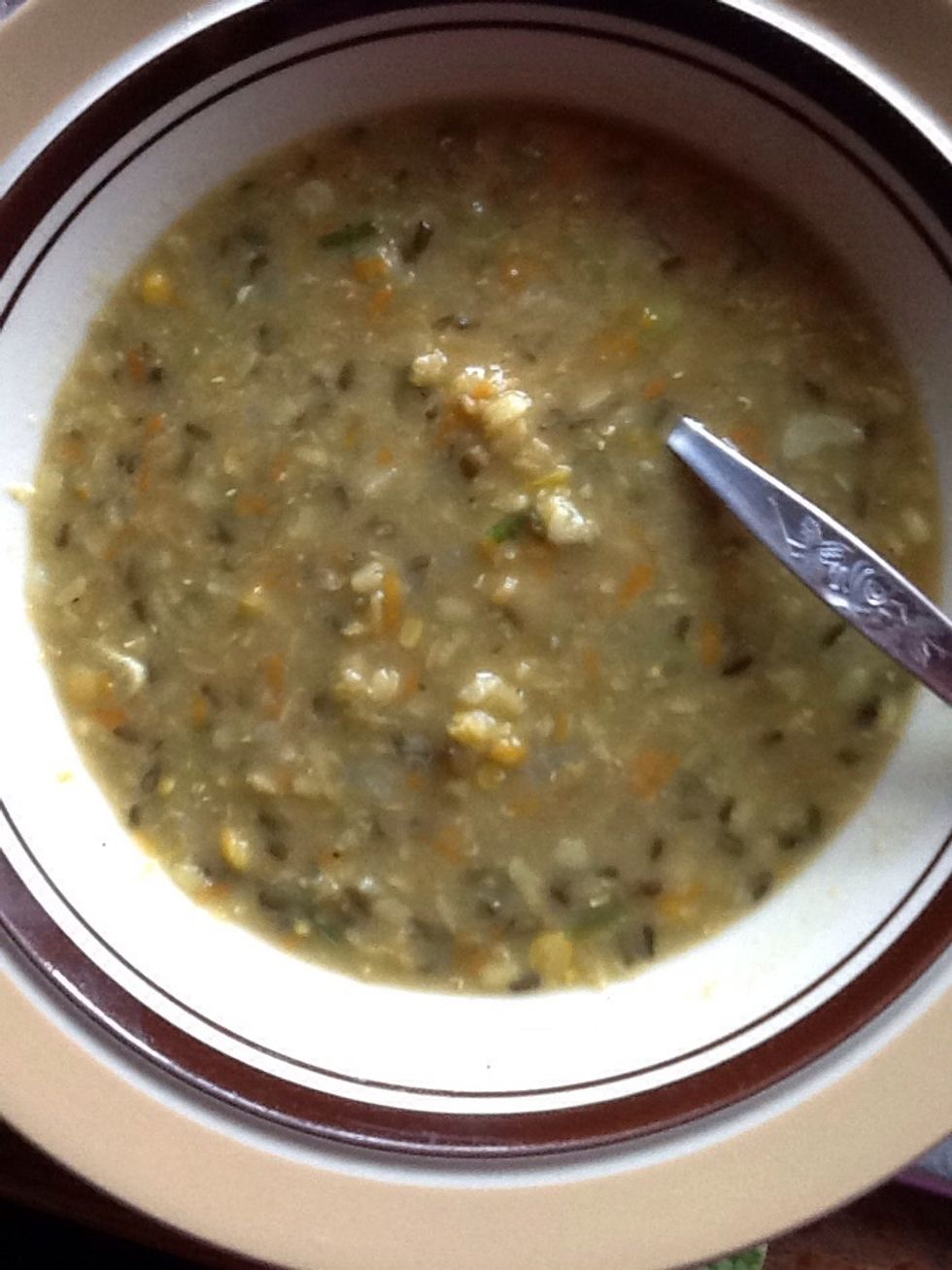 Pumpkin and zucchini will also add a nice touch, as well as a Dash of hot Bajan pepper sauce!
The little ones will love it too!
1.5c Chatak brand or other mixed Pulses, rinsed
1.0 Onion chopped
1.0bnch Chives chopped
2.0 Pimento chopped
6.0 Cloves of garlic chopped
6.0 Green banana skinned
1.0tsp Ground Cumin, turmeric, ginger, dried basil
1.0tsp Sea salt or to taste, optional
Water
1.0 Soup pot or medium pot deep enough
1.0 Grated carrot