How to cook indonesian style oxtail using slowcooker
Cook Indonesian Style Oxtail Using Slowcooker
266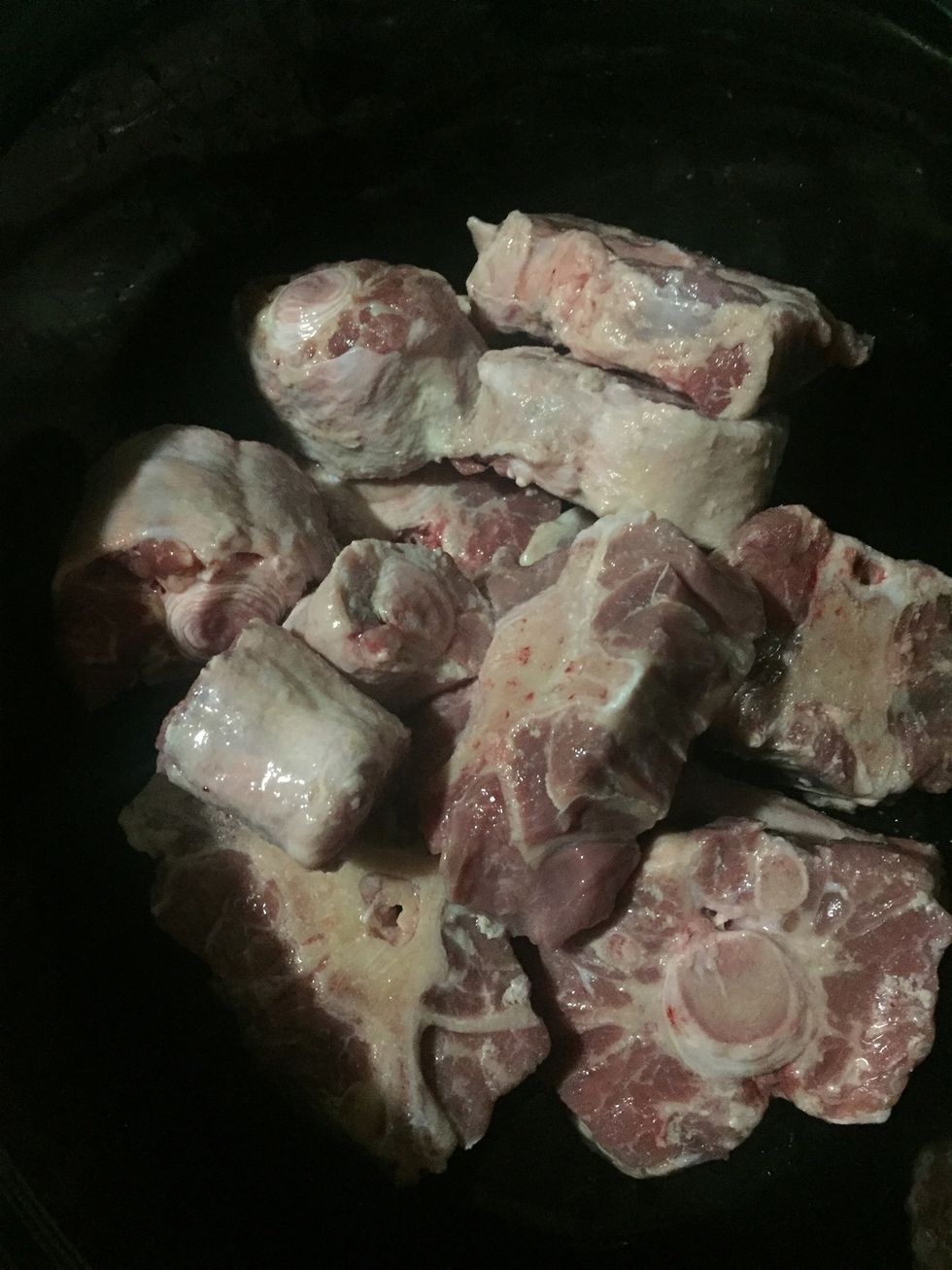 Wash oxtail and placed it in the slowcooker.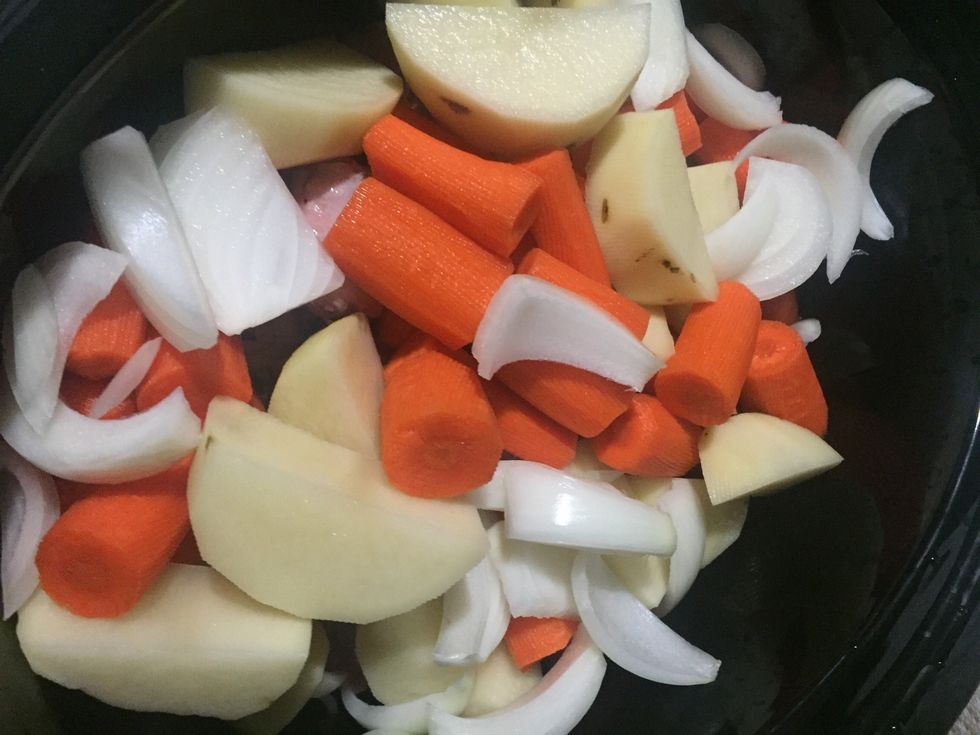 Add carrot, potatoes, and onion.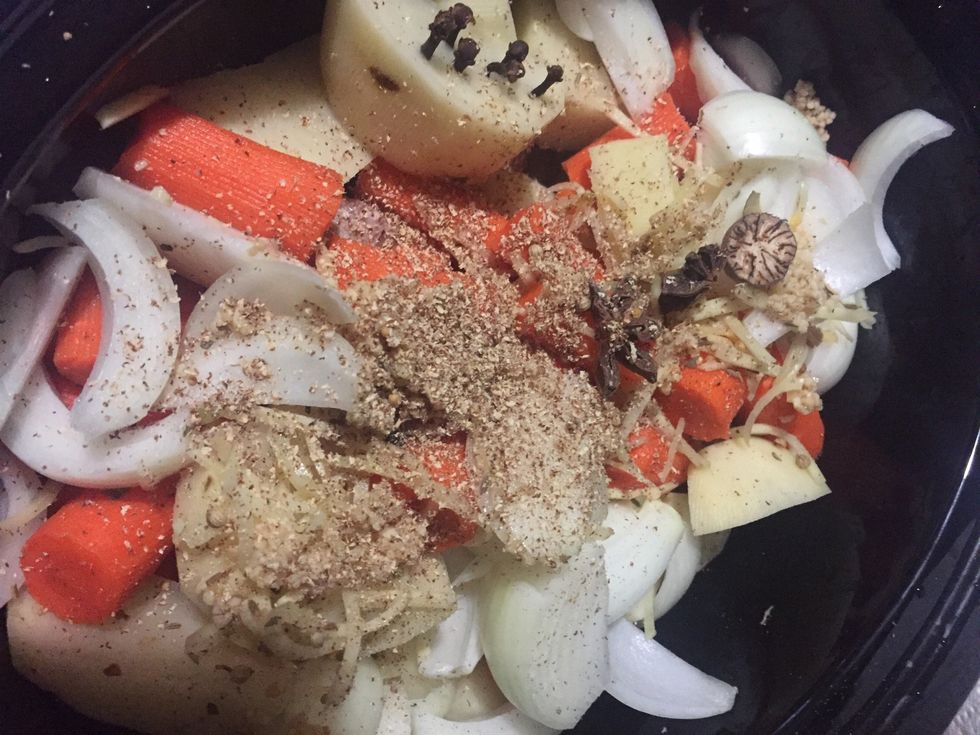 Add all you spices, salt & pepper, and beef broth. Set the slowcooker at 6 hour in high or 8 hr in low.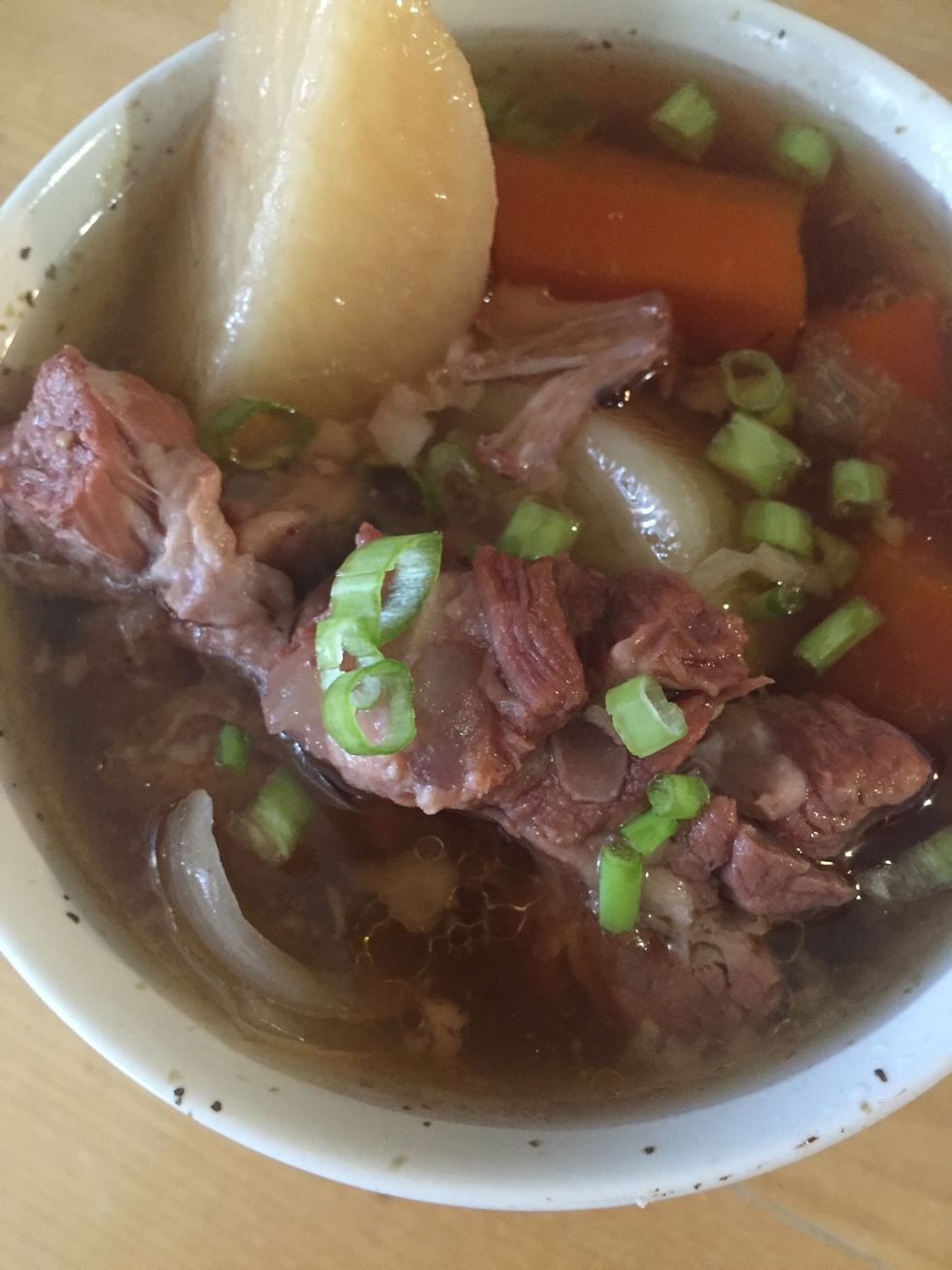 After 6 hr, the oxtail are ready to be served as soup. Garnish it with green onion or cilantro. Served it with a side of white rice. It taste great with a squeeze of lime too.
I take half of the oxtail to grill it. To make grilled oxtail: In a pan, mix oxtail and 2 tbs of sweet soy sauce and one tbs of oyster sauce in a medium heat. Let it cook until it all dry out.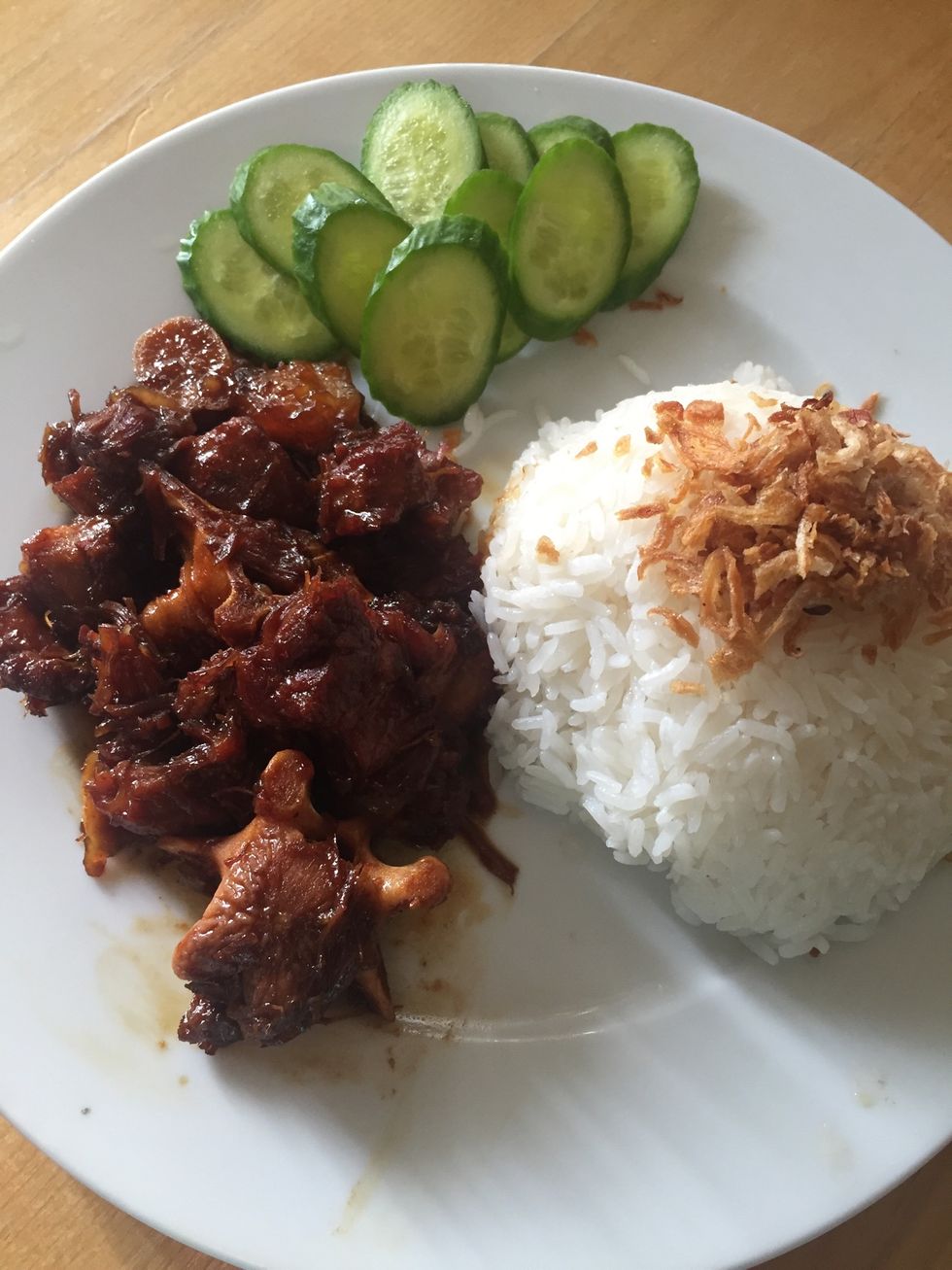 This how the grill oxtail will look like. It best to served this with white rice. Garnish it with fried shallot.
which oxtail do you prefer?
2.0lb Qxtail
1.0 Onion
4.0 Carrot
2.0 Russet Potatoes
2.0Tbsp Chopped Garlic
1.0Tbsp Julienned ginger
1.0tsp Nutmeg
5.0 Cloves
5.0c Beef Stock
Pinch of salt & pepper
4.0Tbsp sweet soy sauce
2.0Tbsp oyster sauce
4.0 sliced thai chillies
Optional: green onion/cilantro/fried shallot/lime
it best to served it with white rice