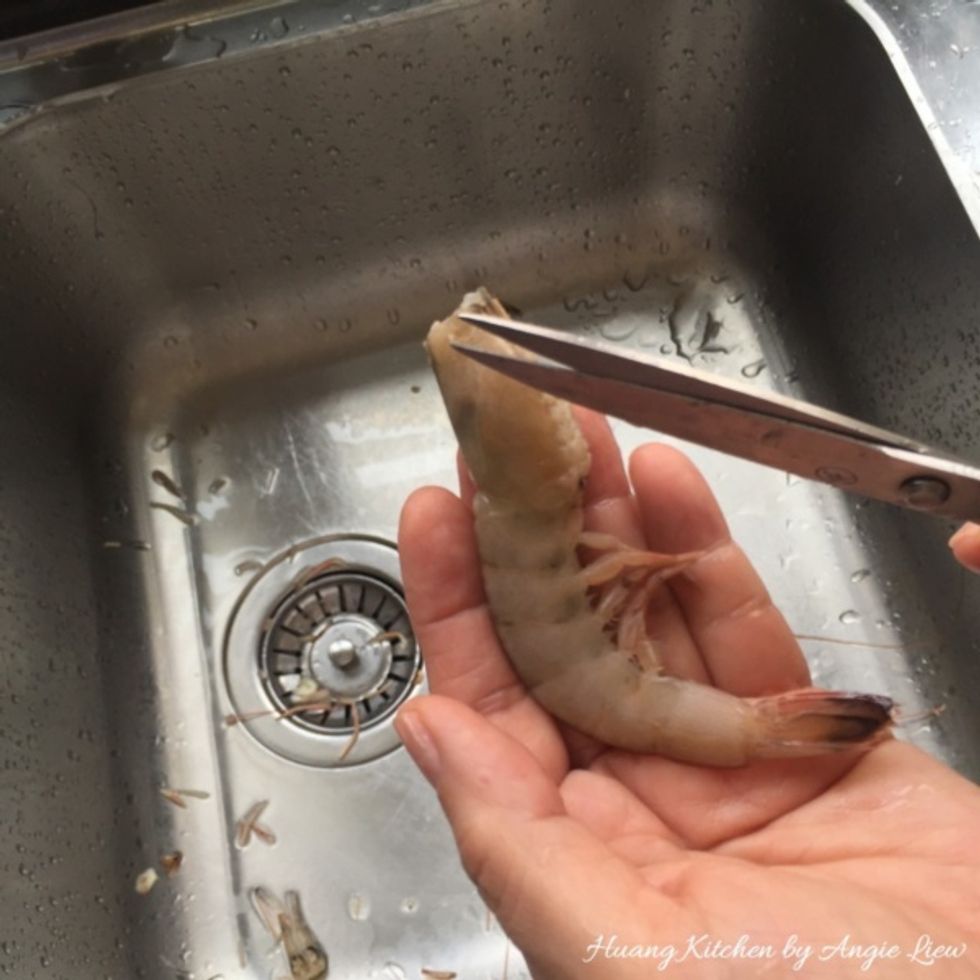 First, wash and clean prawns. Using a pair of scissors, trim off feelers from prawns.
Peel the skin and cut the spice ingredients into pieces.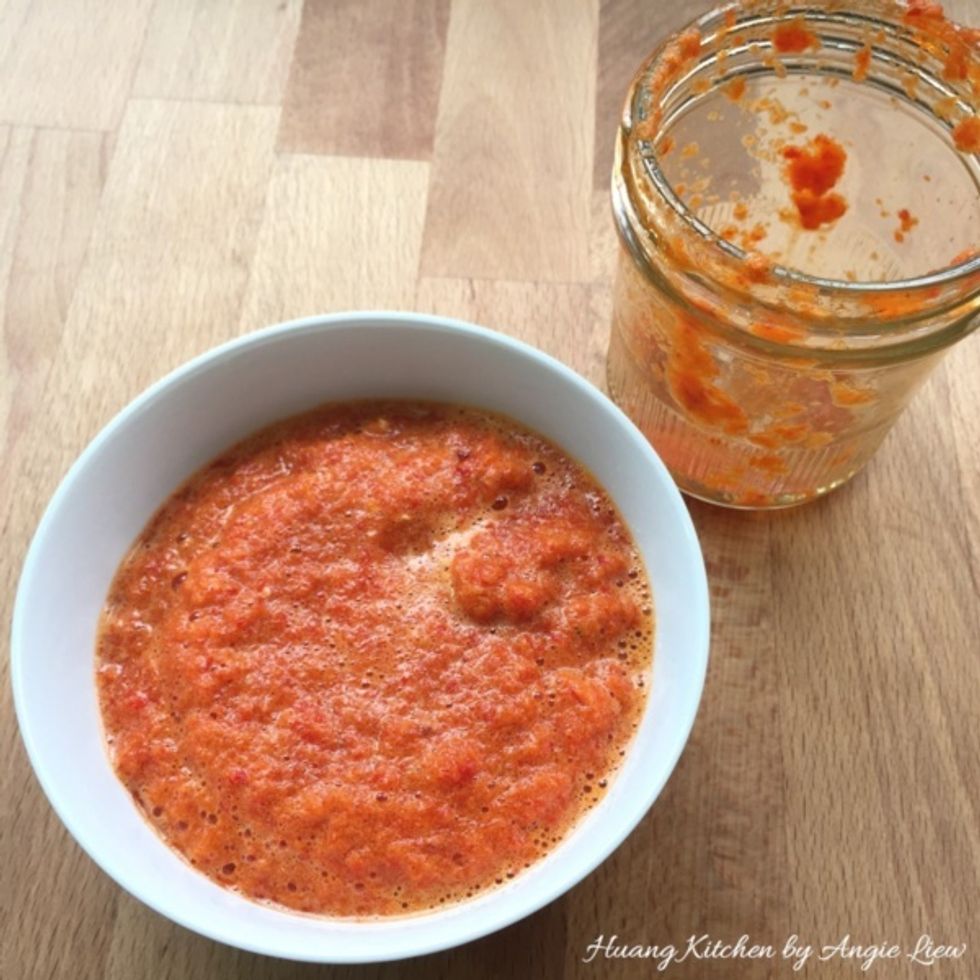 Ground the spice ingredients into a paste.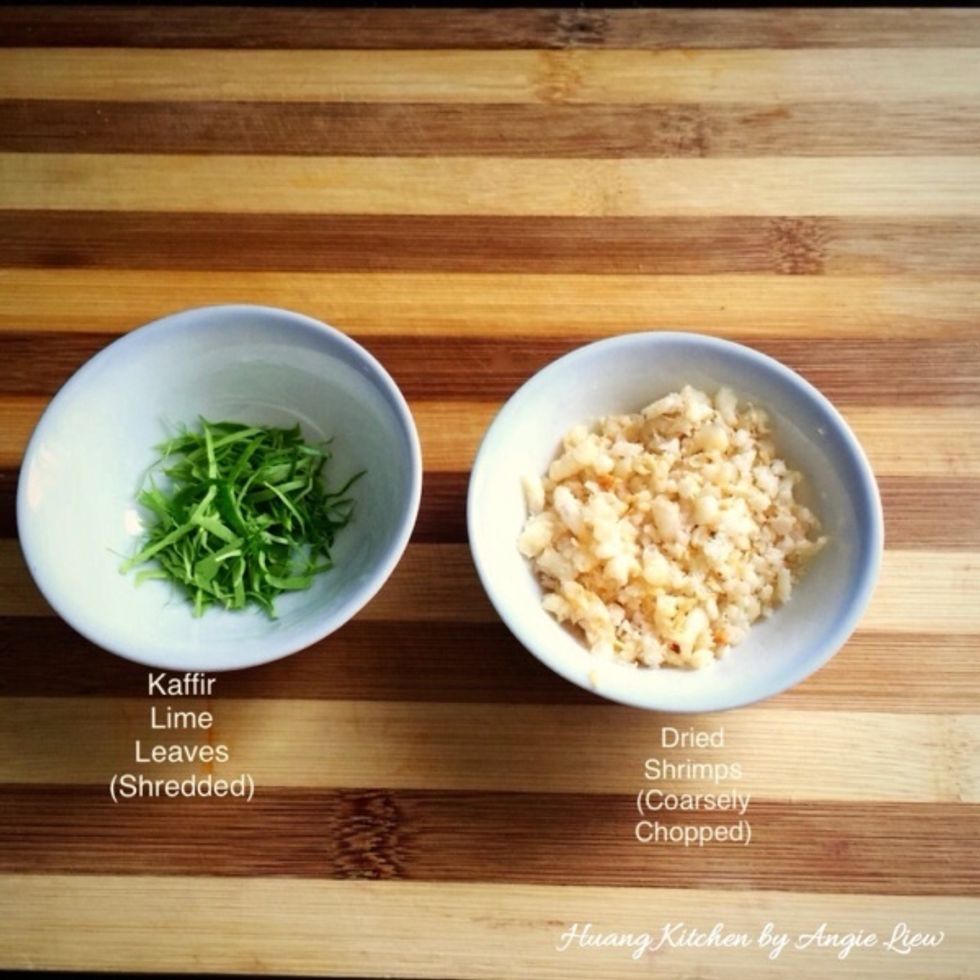 Soak, drain and coarsely chop dried prawns. Also shred some kaffir lime leaves. And we're ready to cook the dish!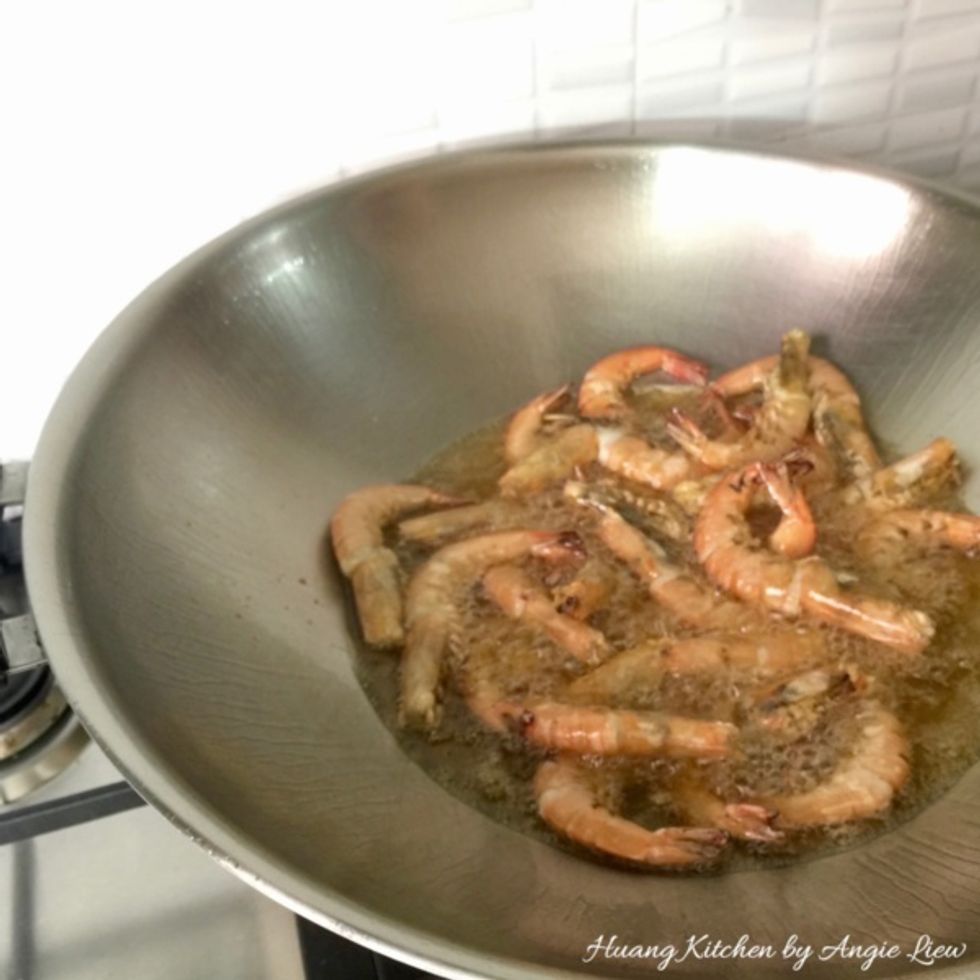 First, heat up oil in wok and fry prawns until just turn pink, about 1 minute. Then dish up from wok with a strainer and set aside to drain.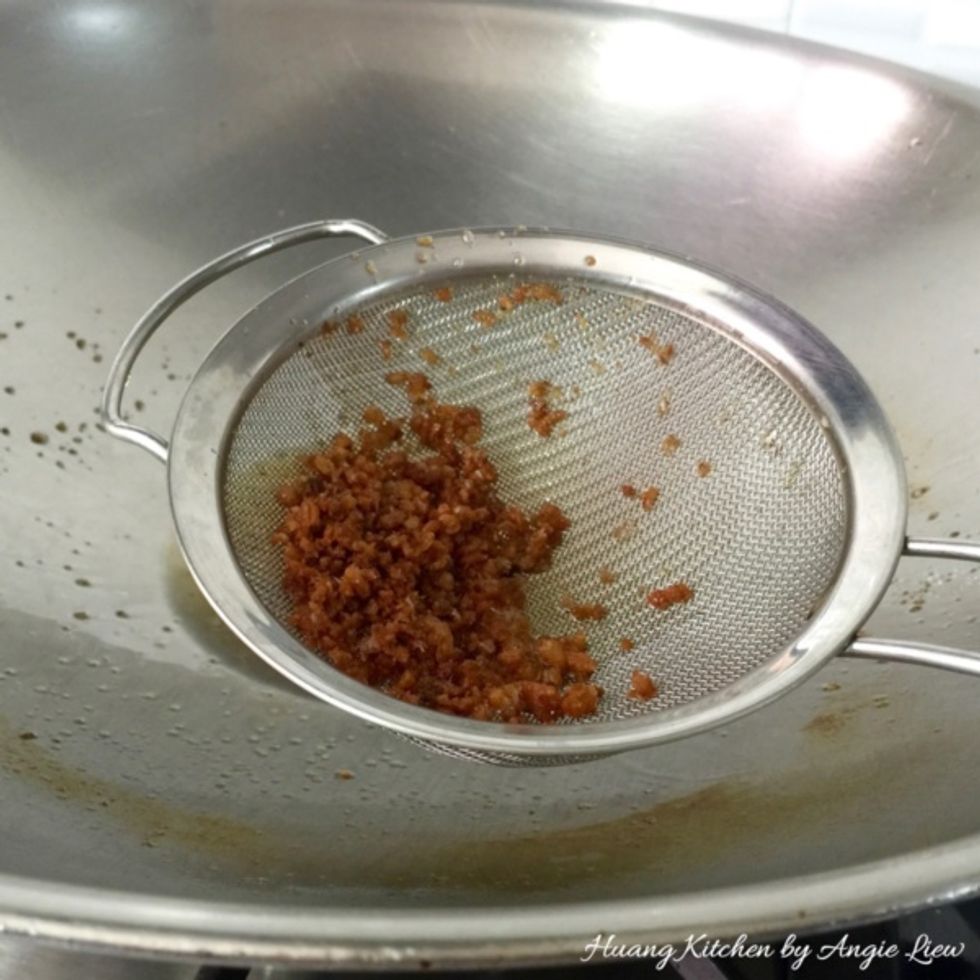 Leave about 2 tablespoons of oil in wok. Add in dried prawns and fry till fragrant, until golden brown. Drain and set aside for garnishing later.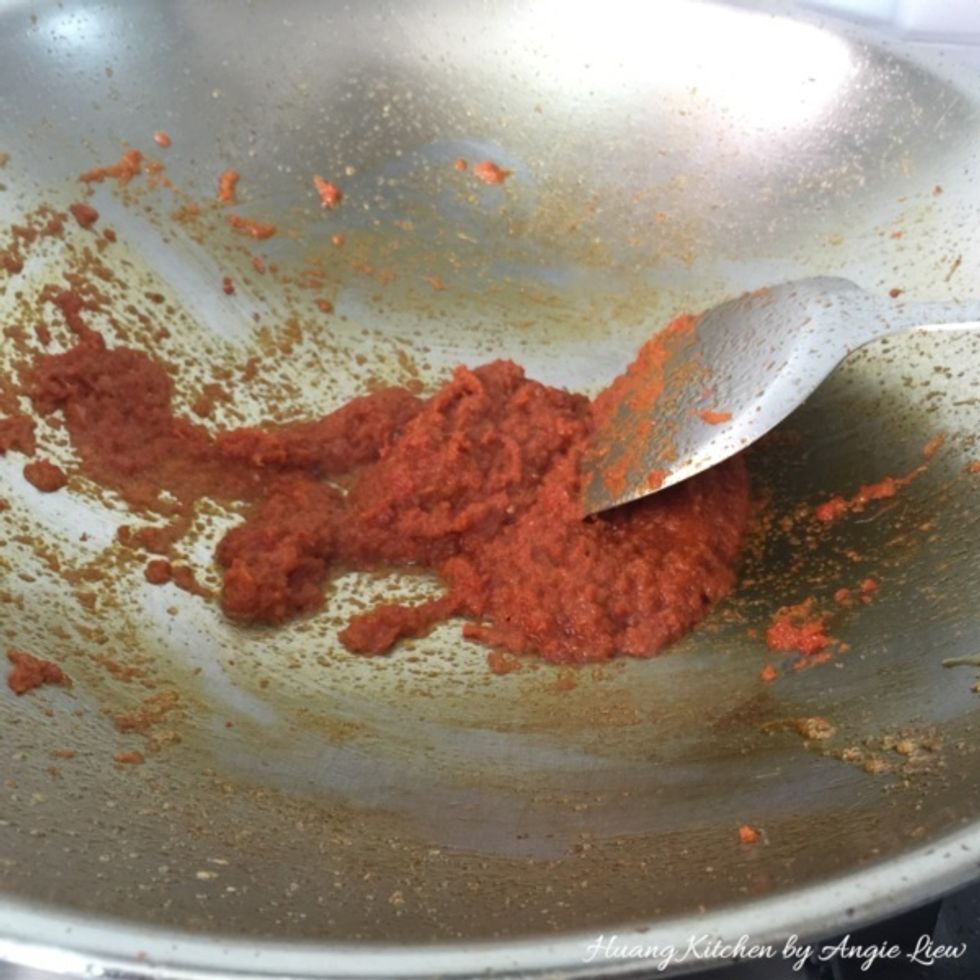 Using the same wok, heat up another 2 tablespoons oil and saute spice paste until aromatic and oil separates.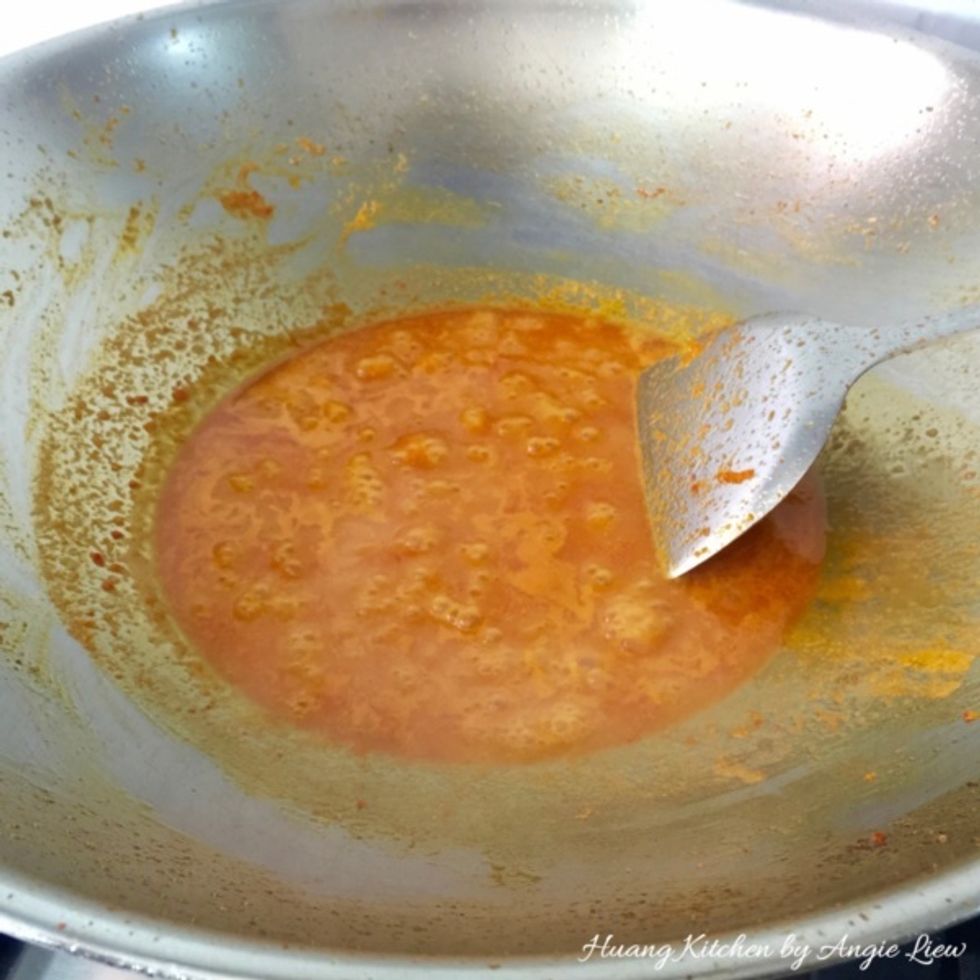 Then pour in thick coconut milk (santan), water or fresh milk and seasonings. Continue to cook until the sauce has thickened a little.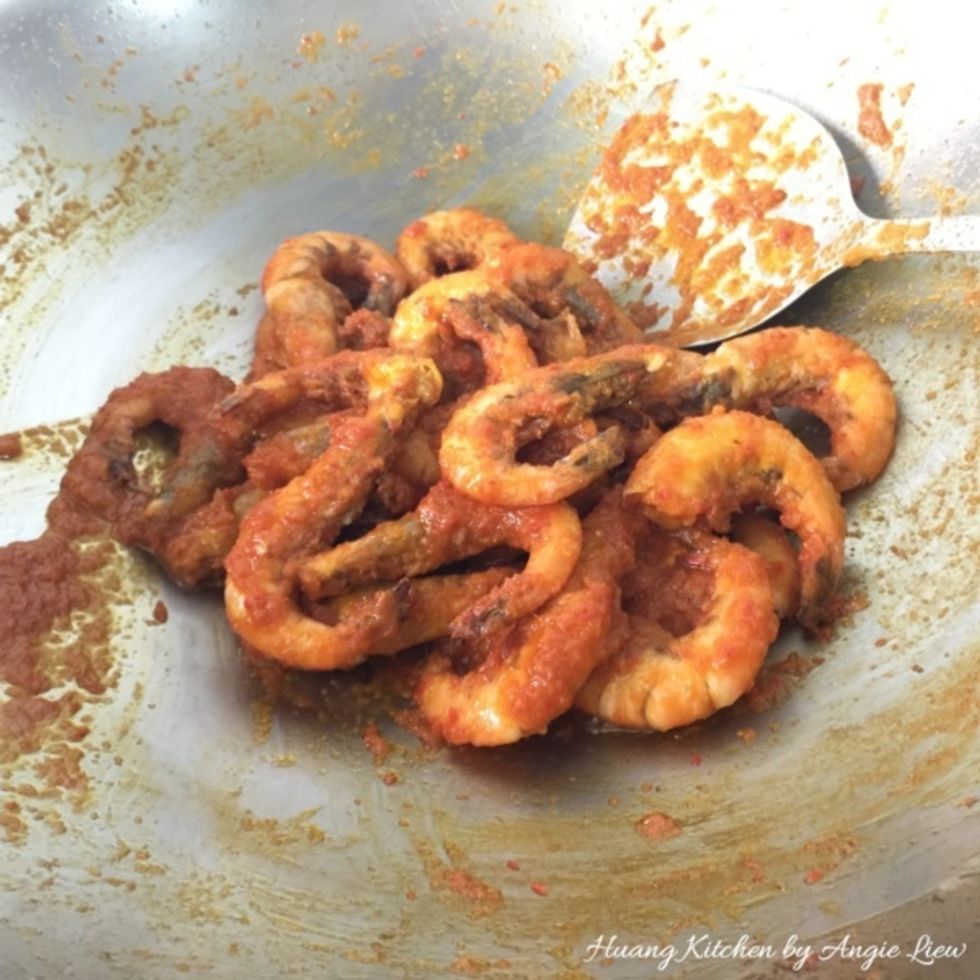 Add fried prawns and gently stir until the prawns are well coated with the sauce. Do not overcook the prawns. And we're done!
Garnish with dried shrimps and shredded kaffir lime leaves before serving and Enjoy! For more details, visit www.huangkitchen.com
600.0g prawns
1.0c vegetable oil
2.0 kaffir lime leaves
1/4c thick coconut milk
1.0c water
1/4c dried shrimps
5.0 shallots (ground spices)
2.0 garlic (ground spices)
6.0 red chillies (ground spices)
2.0 lemongrass (ground spices)
1.0tsp fish sauce (seasoning)
1.0tsp sugar (seasoning)
1/2tsp salt (seasoning)
Huang Kitchen
For more step-by-step recipes and cooking tips, visit my website at \nhttp://www.huangkitchen.com