This is a spicy South Indian dish goes well with hot rice and roti's.
970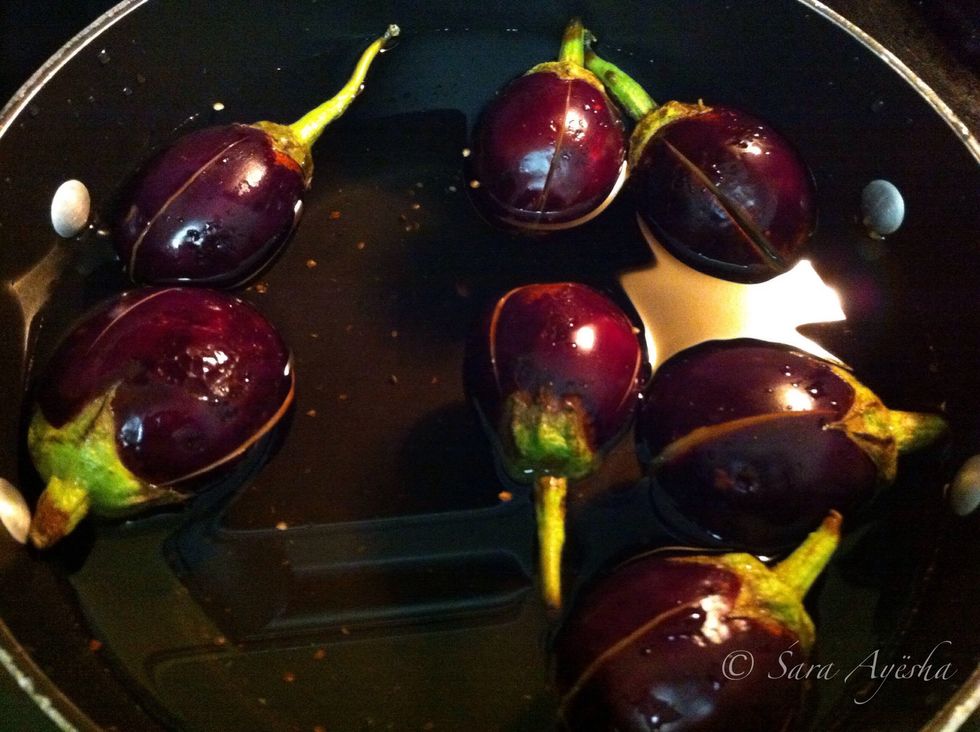 Wash the eggplants in salt water to get the bitterness out. Make slits in opposite directions on the bottom of the eggplant. Don't remove the crown it is needed.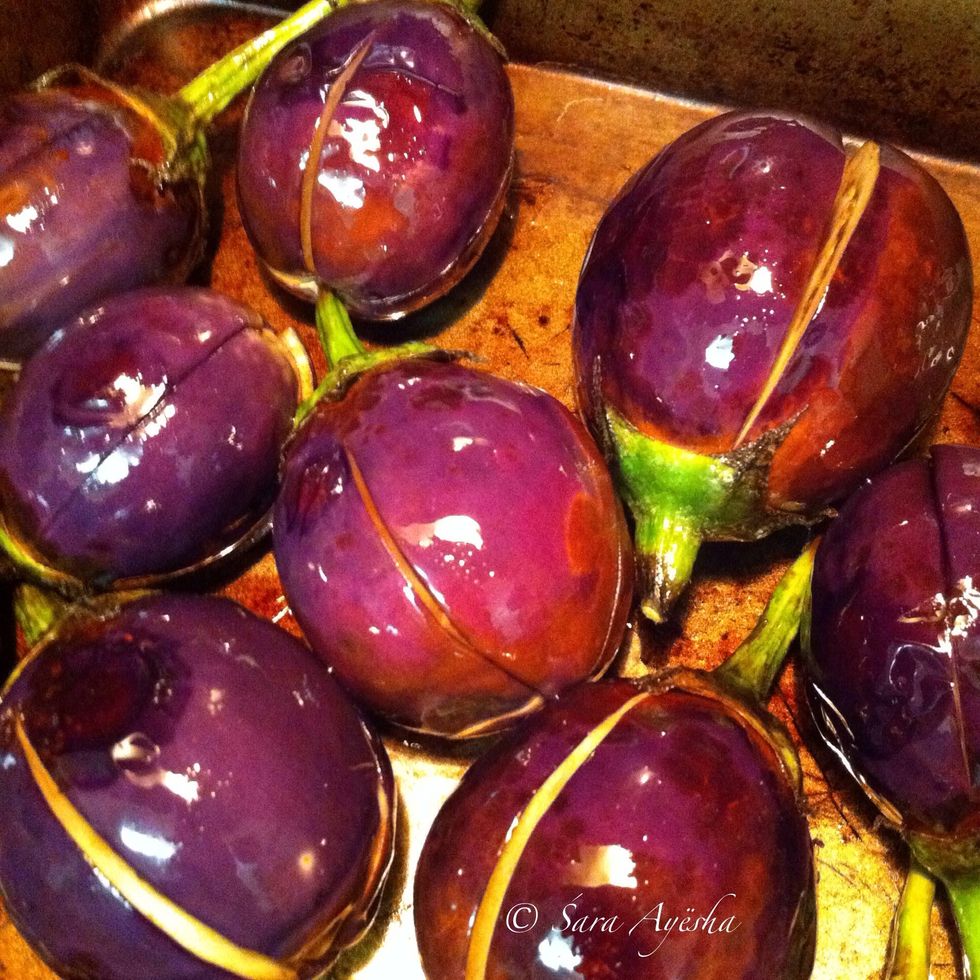 I fried the eggplants just for 30 seconds in oil to get them cooked faster as I can't stand too long waiting for them to be cooked. The eggplants will still be raw but the outer layer gives in a color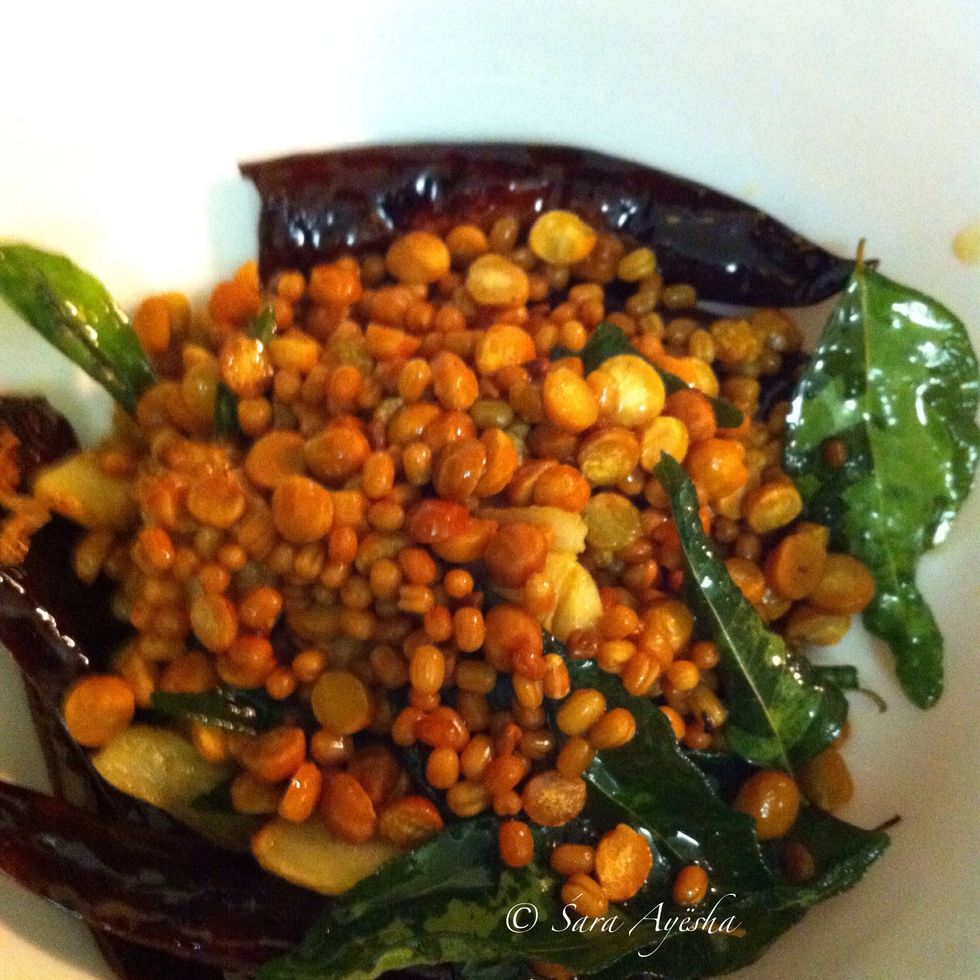 I have taken 2 tbps of oil and fried them in this order.. Dry chillies, chana dal, urad dal, cumin seeds, coriander seeds, fenugreek seeds,garlic,curry leaves.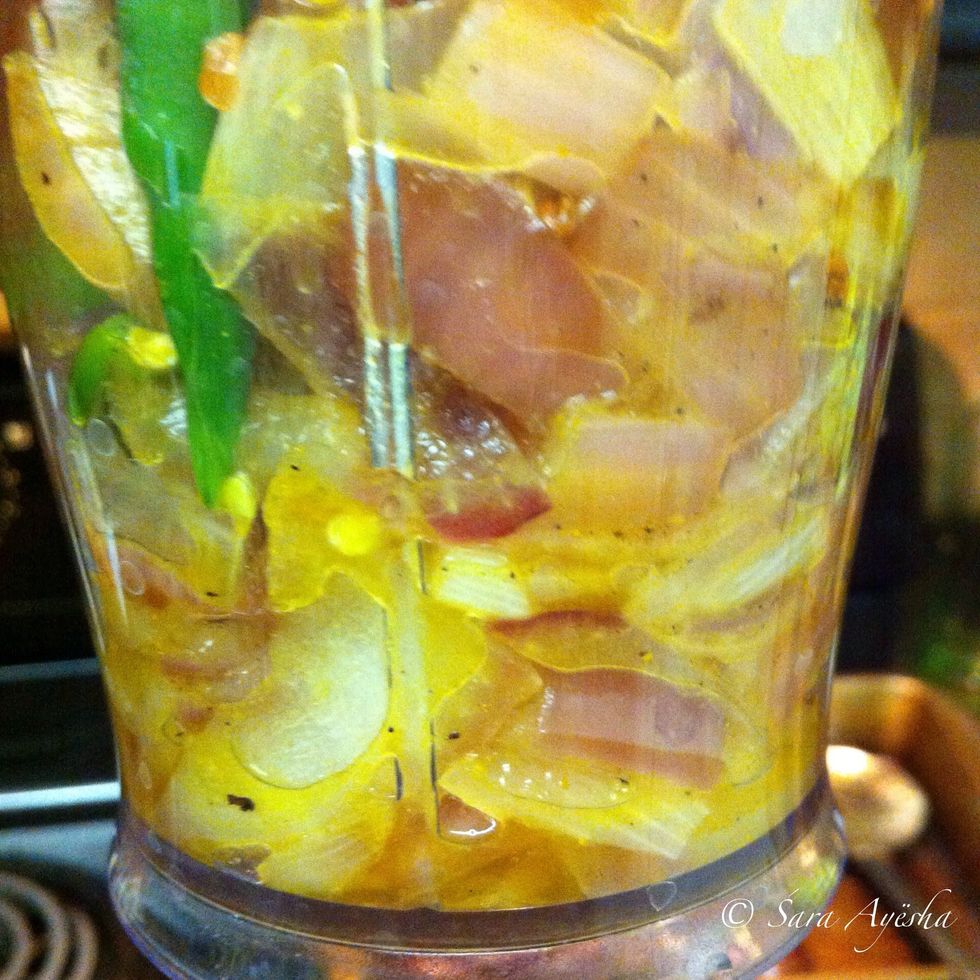 In another pan fried onions until translucent along with green chillies. If you don't like it spicy cut out on green chillies. Added turmeric powder to it.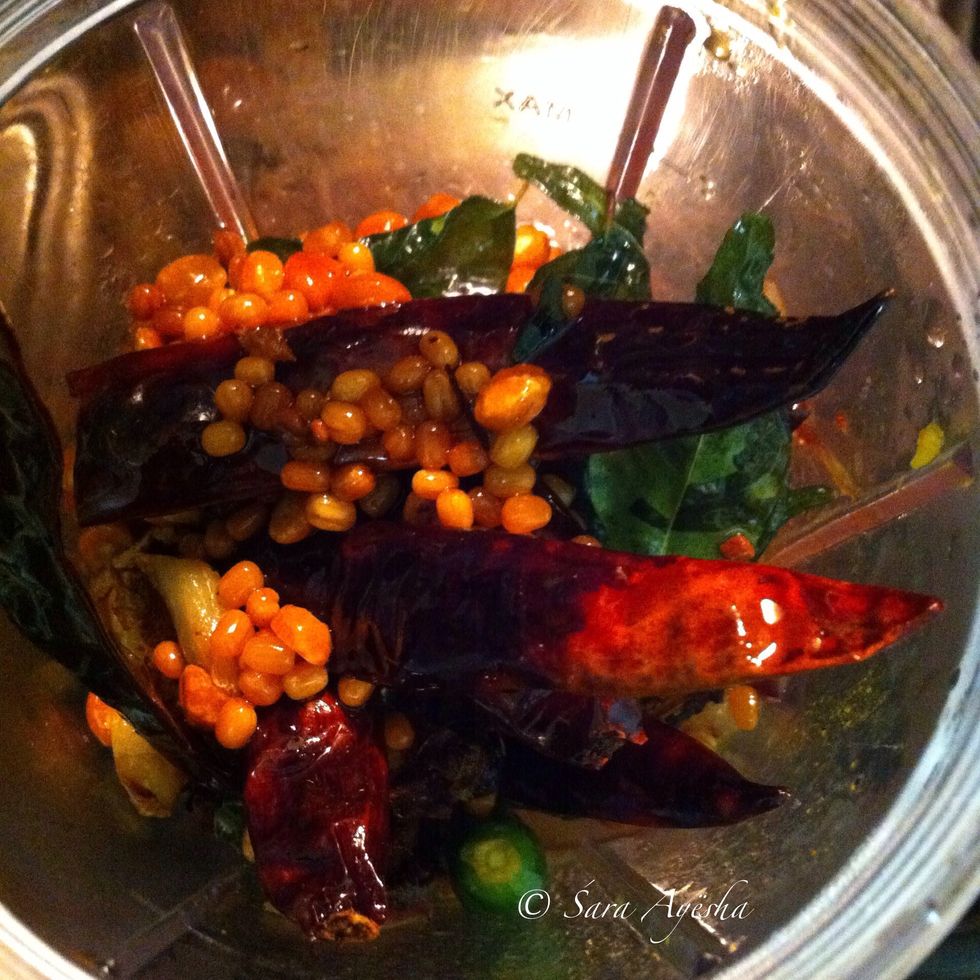 Took all the spices and onions into blender... Don't rush to add water as the paste will become liquidy. Blend it into fine paste add garam masala powder and salt.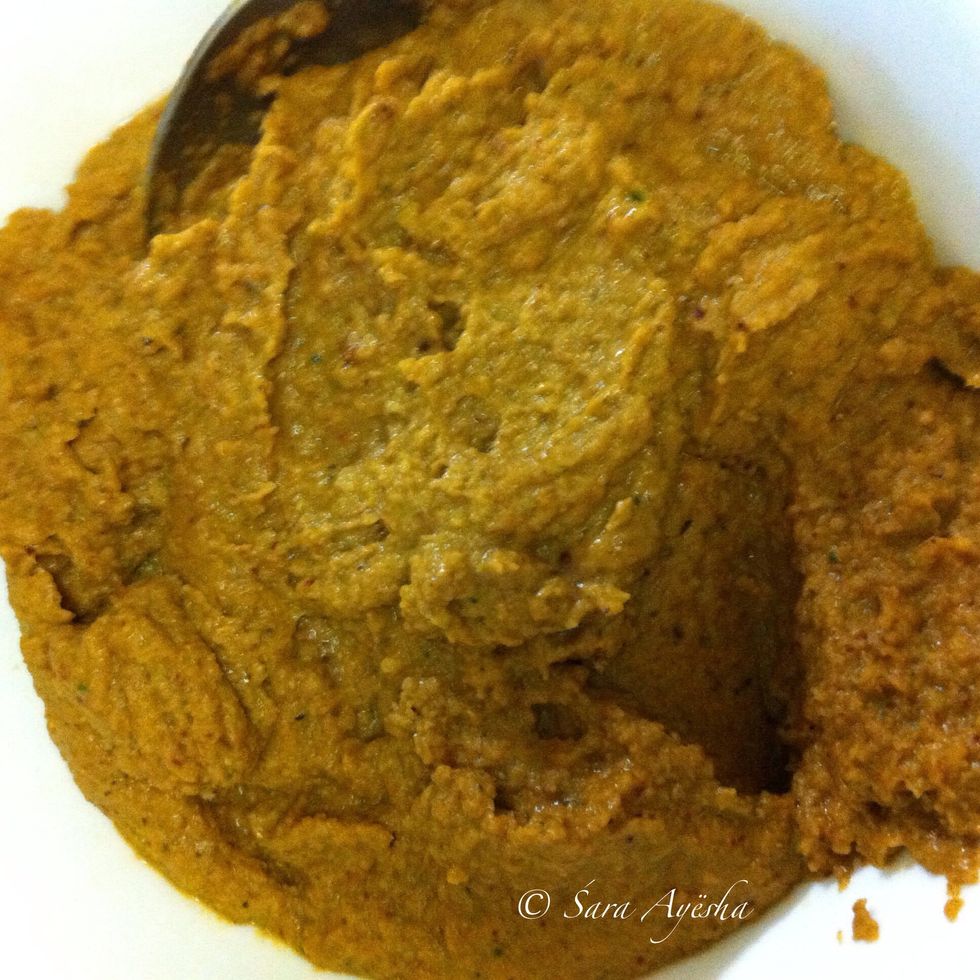 There you go the fine paste.
Stuffed it into the fried eggplants by slightly opening the slit without ripping apart. Tried taking video but was not fruitful. And arranged them in a pan with little olive oil.dump the extra paste.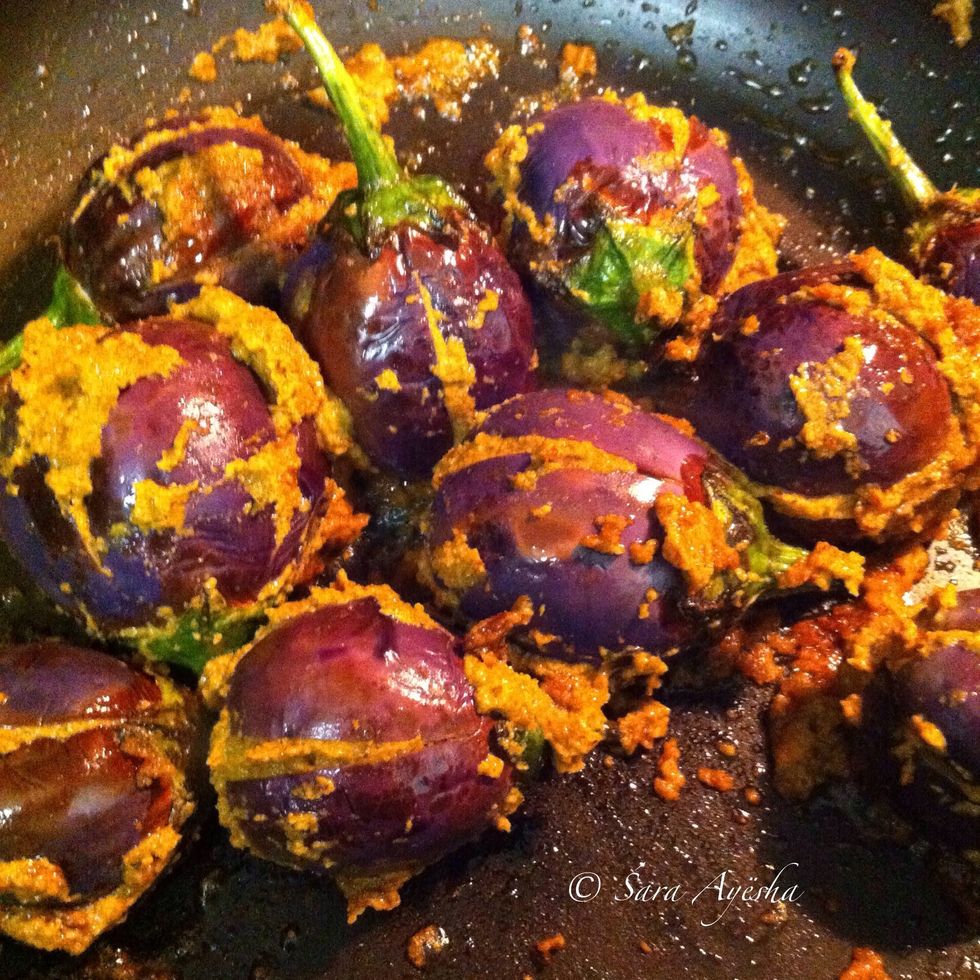 Fry lightly on medium flame. By covering so it doesn't splutter everywhere.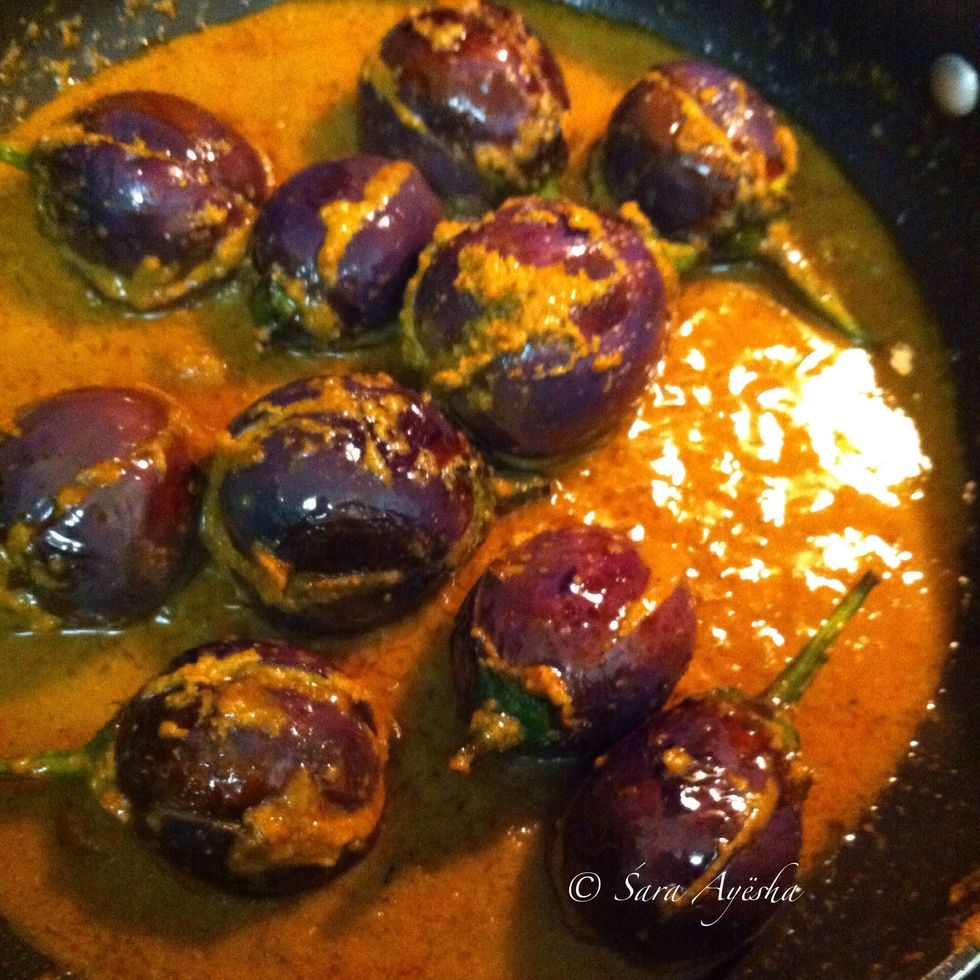 I took some water as I wanted the eggplant to cook little more. Have it on medium heat don't over cook it that the eggplant rips apart.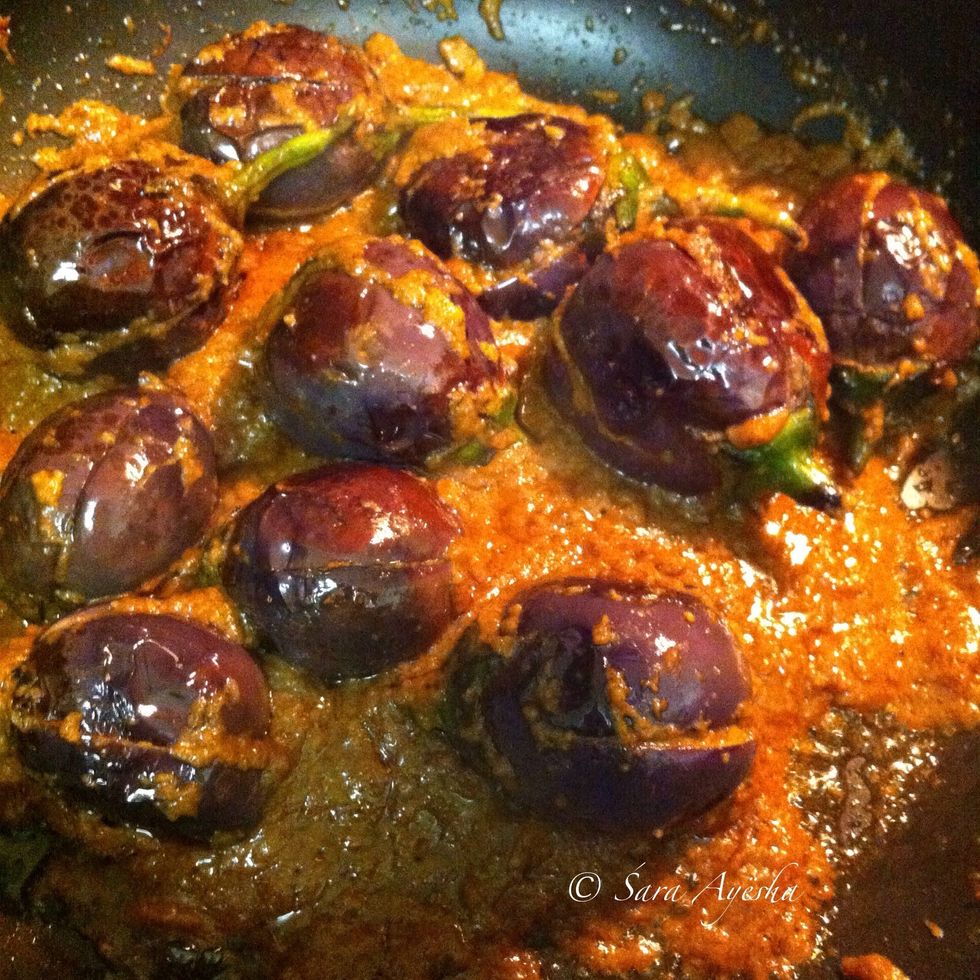 My finished dish. When you see the paste thickening and oil coming out it's done. If you want it dry fry little further.Garnish with cilantro, as I ran out of it.Goes well with hot rice and rotis too.
1.0 Onion
4.0 Green chillies
5.0 Dry red chillies
2.0Tbsp Chana dal
2.0Tbsp Urad dal
1.0pch Fenugreek seeds
1.0tsp Cumin seeds
1/2Tbsp Coriander seeds
1/2tsp Garam masala powder
7.0 Egg plant
2.0 Garlic cloves
5.0 Curry leaves
1/2tsp Turmeric powder
Salt
Olive oil
1/2bnch Cilantro