this is a pretty simple recipe that a delicious side dish (even for husbands that claim they don't like cauliflower). let's start off by preheating your oven to 450 F.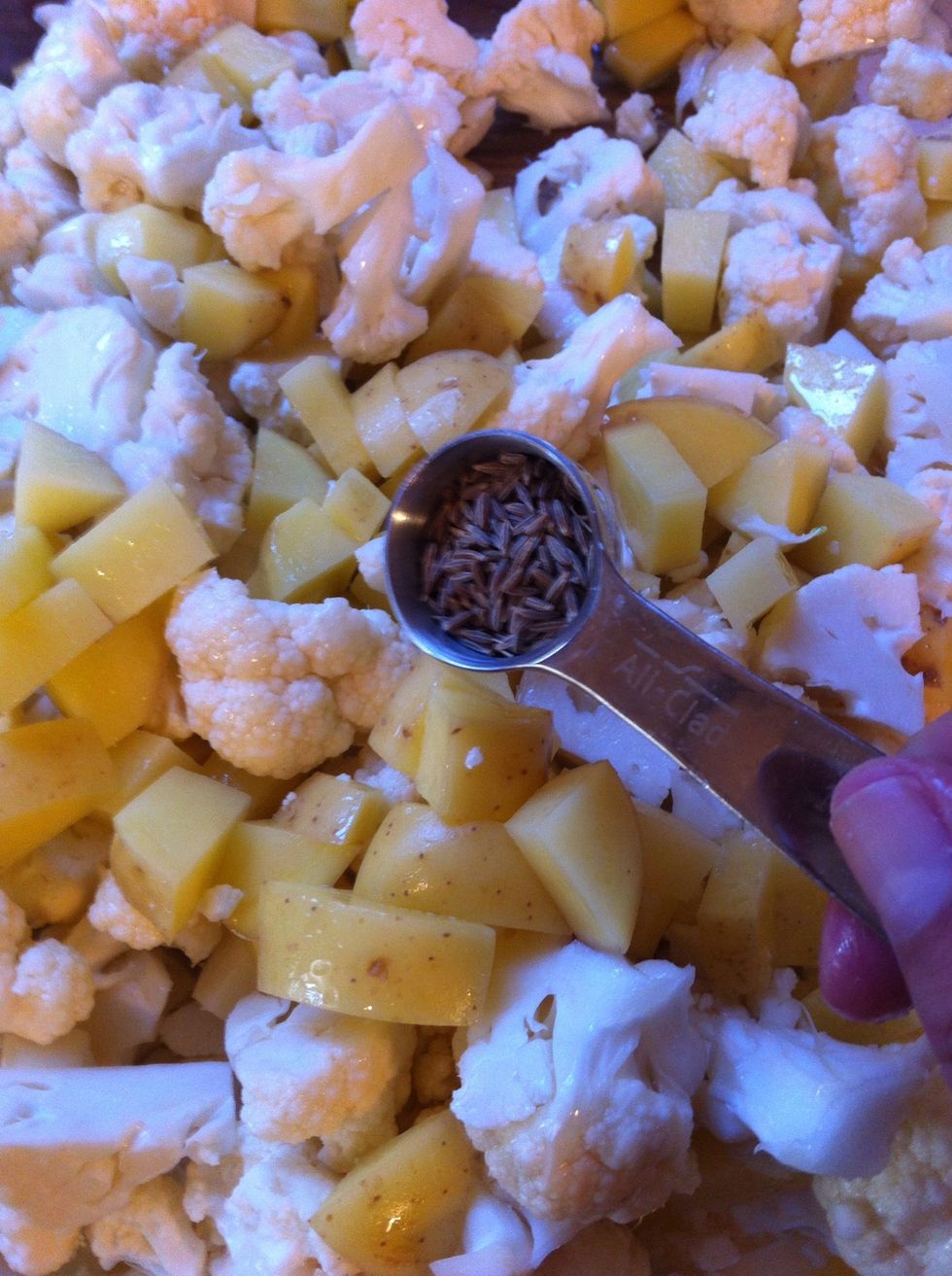 chop you potatoes (peeled or not) into 1/2 inch cubes and the cauliflower into 3/4 inch florets. and mix them together with 3T. of oil, cumin seeds, and 1/4 t. salt.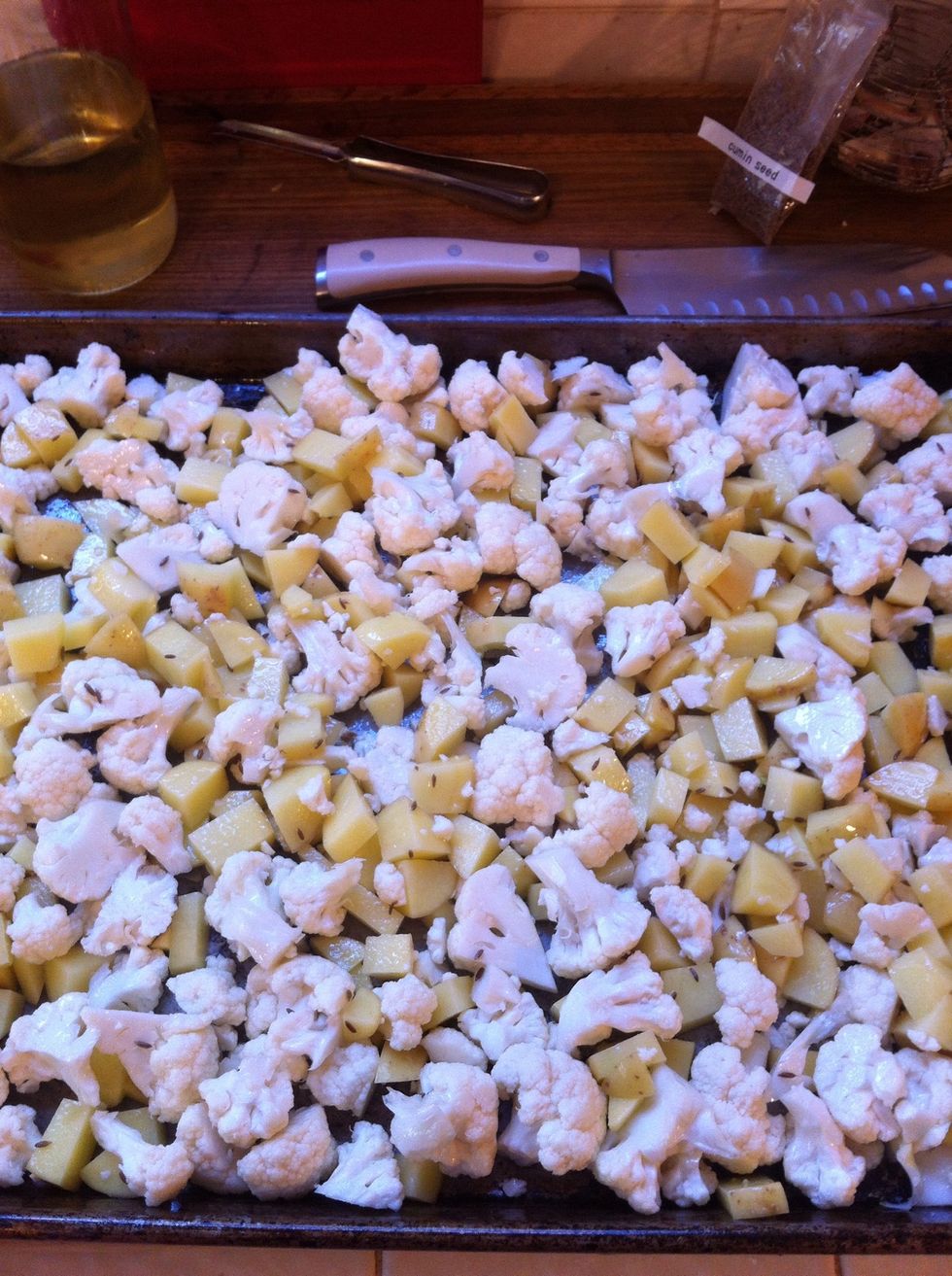 throw them onto a sheet pan. spread them evenly around into one layer. into the oven they go. for about 20-30 minutes. stirring occasionally and rotating pan once. until they are browned and tender.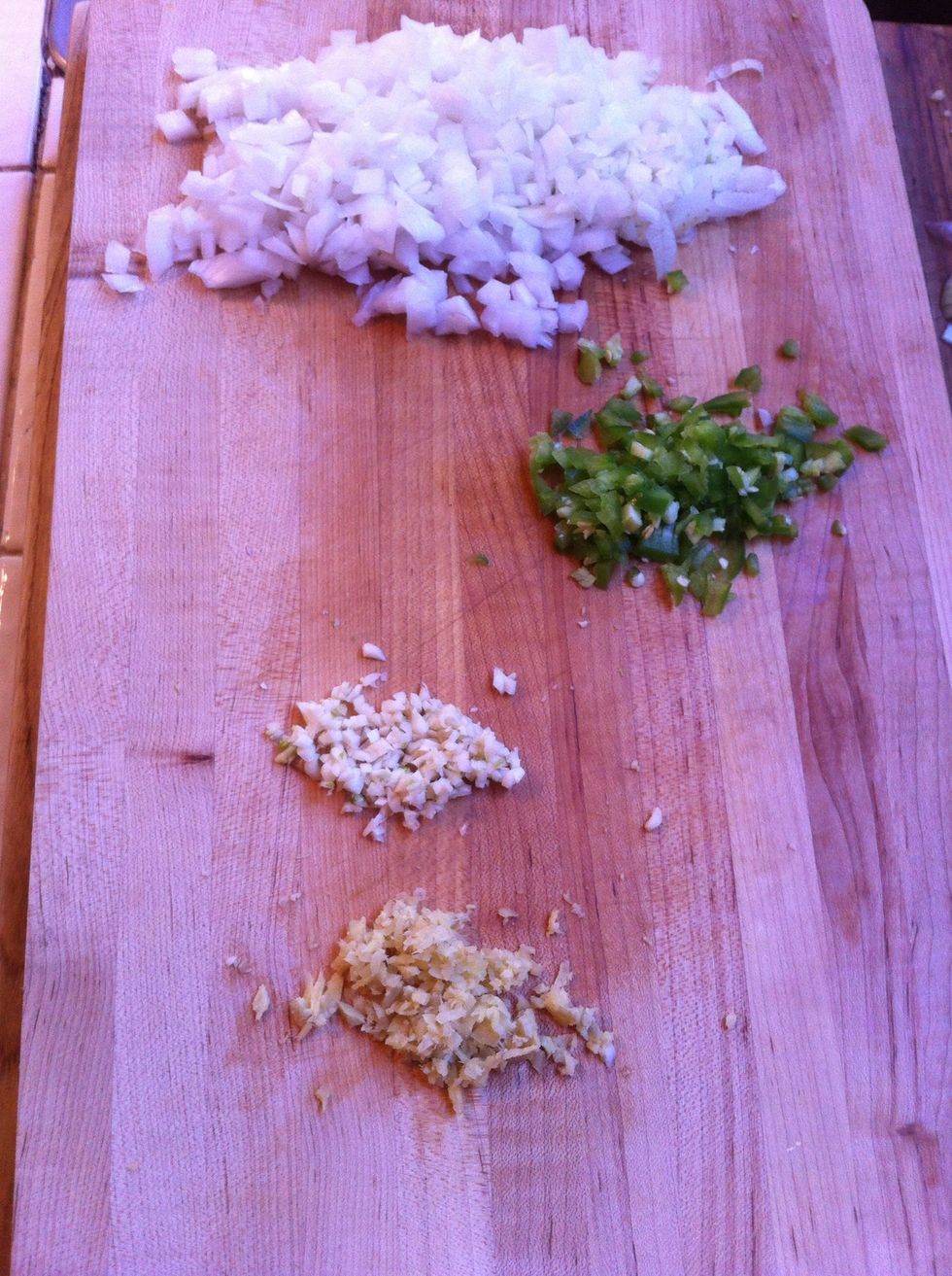 chop your onion, jalapeño, garlic, and ginger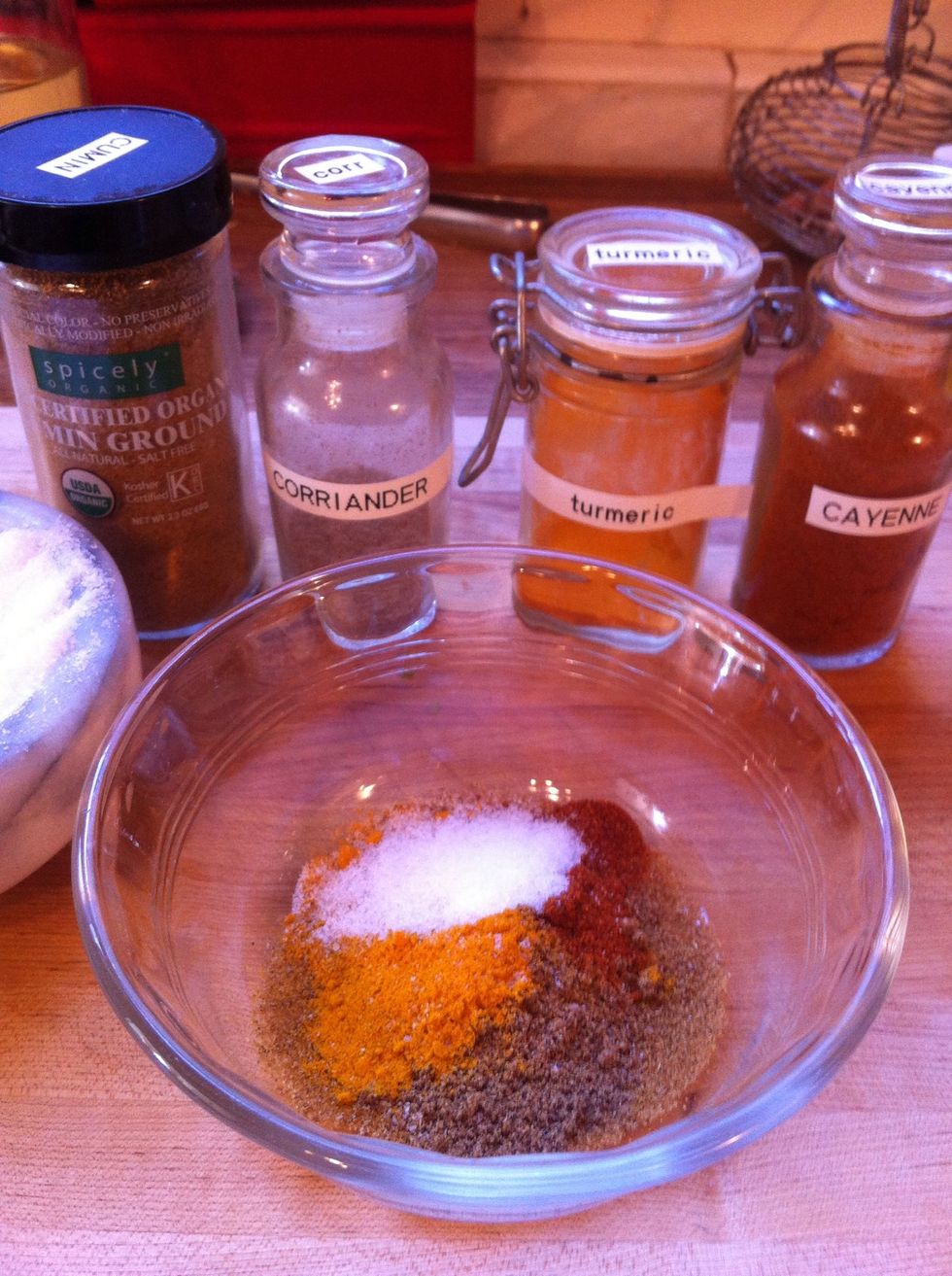 combine your spices into a prep bowl. (salt, cumin, coriander, turmeric, and cayenne.)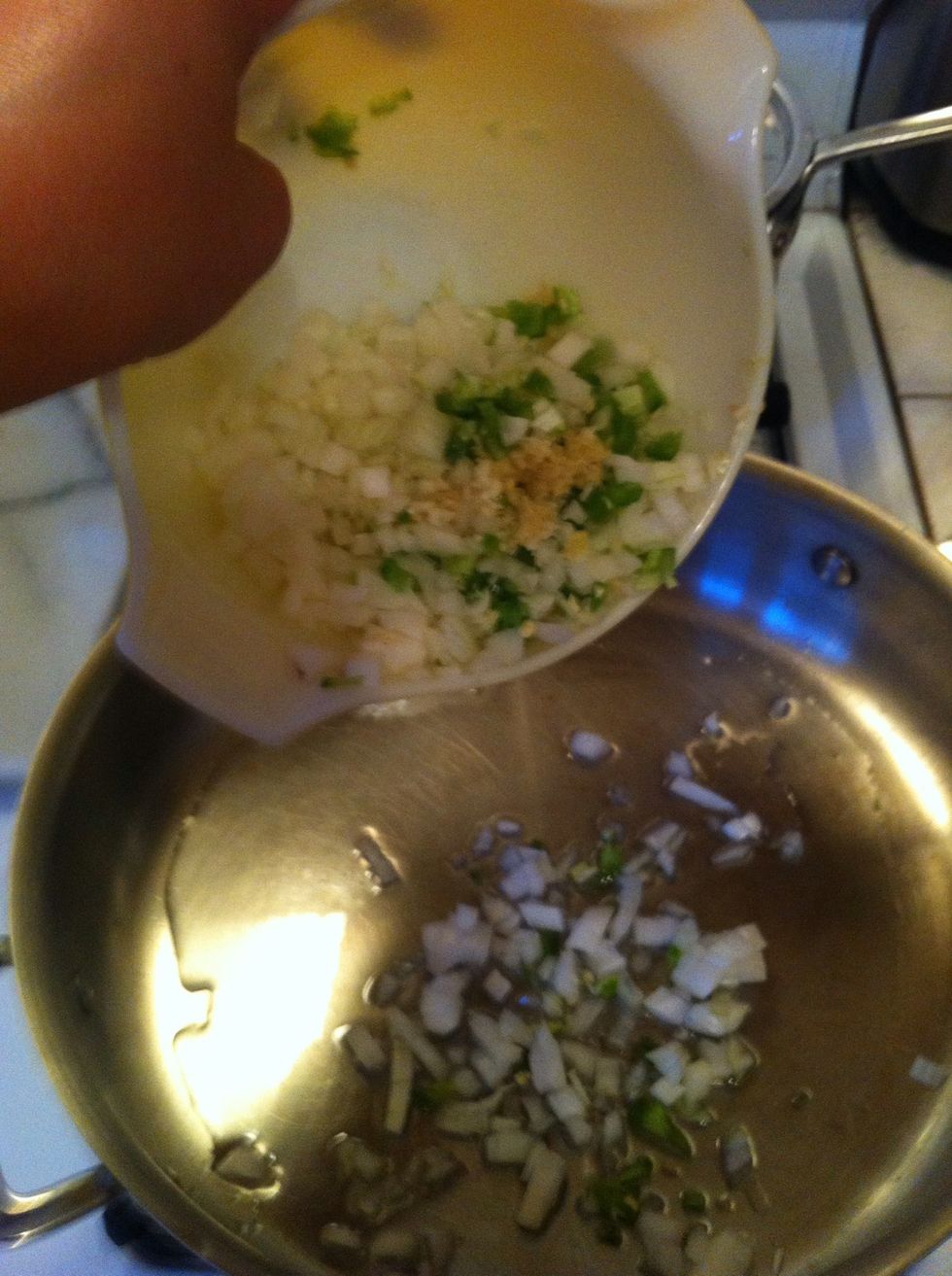 heat a large 12" skillet over medium heat. with remaining 2T. oil, and cook your onion, jalepeno, garlic, and ginger for about 8-10 minutes. stirring frequently (you don't want your garlic to burn)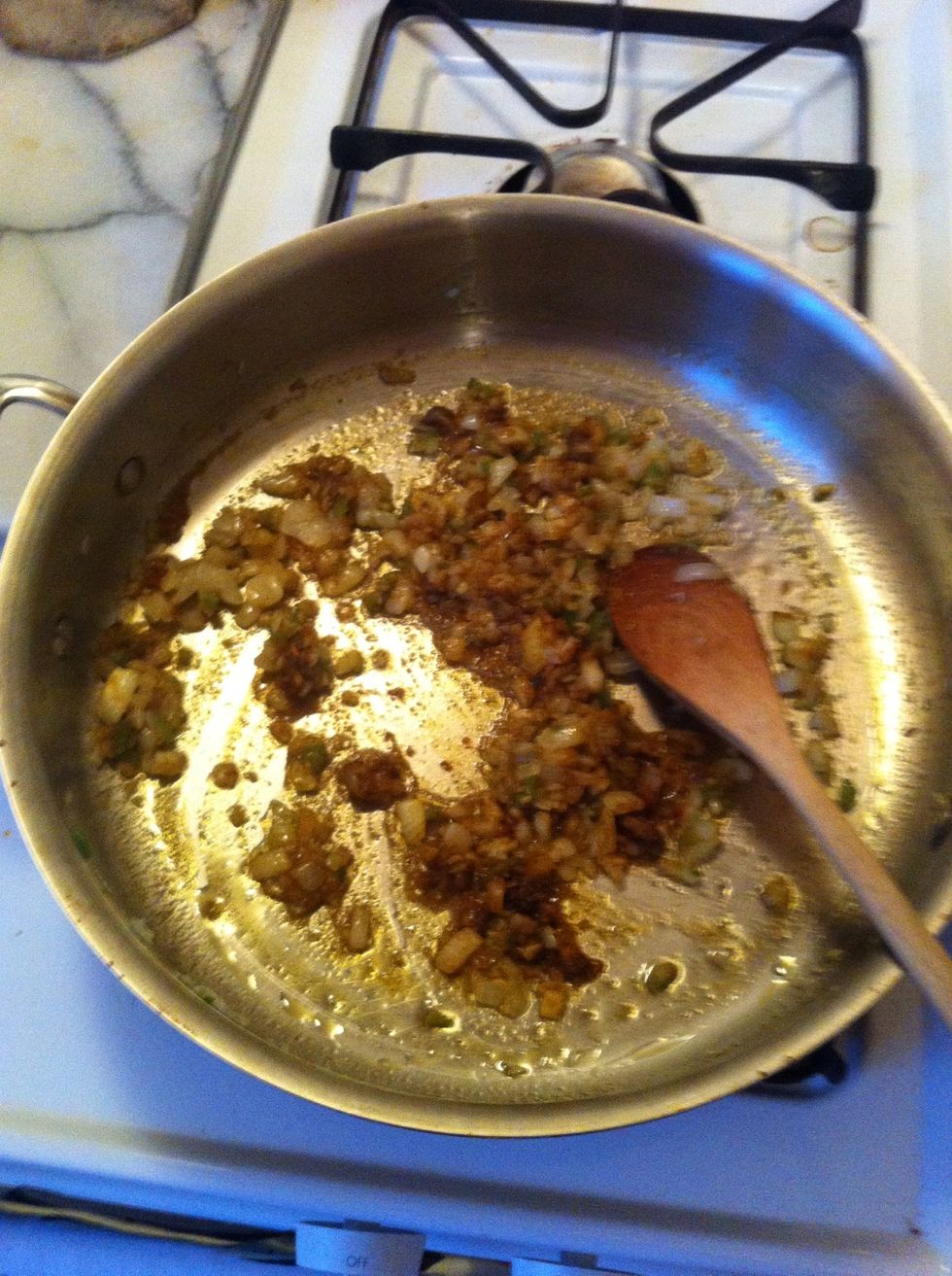 next add your spices. cook stirring frequently for about 2 minutes. they will begin to get really fragrant here.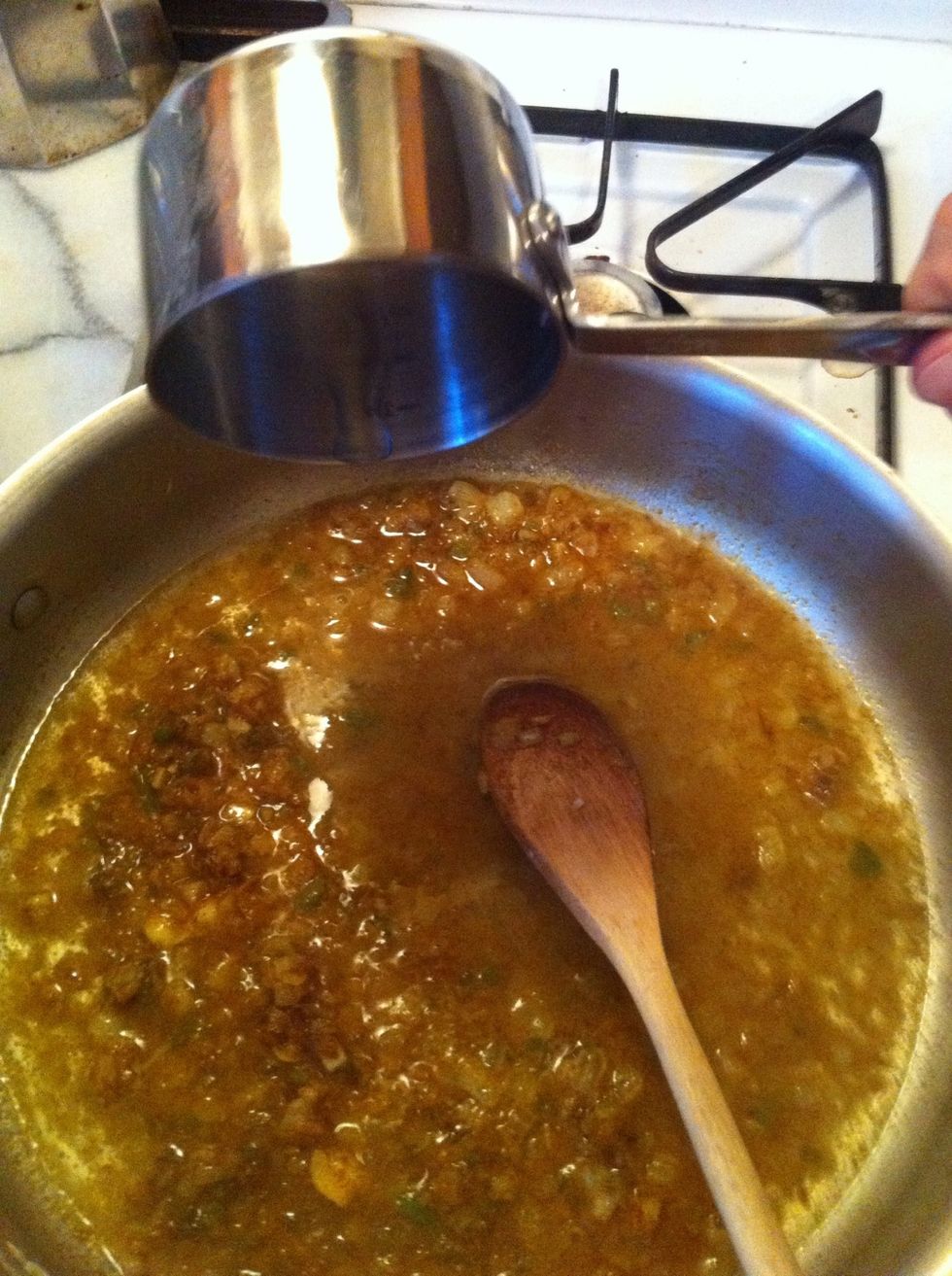 stir in the water and scrape up all of those glorious browned bits on the bottom of your pan.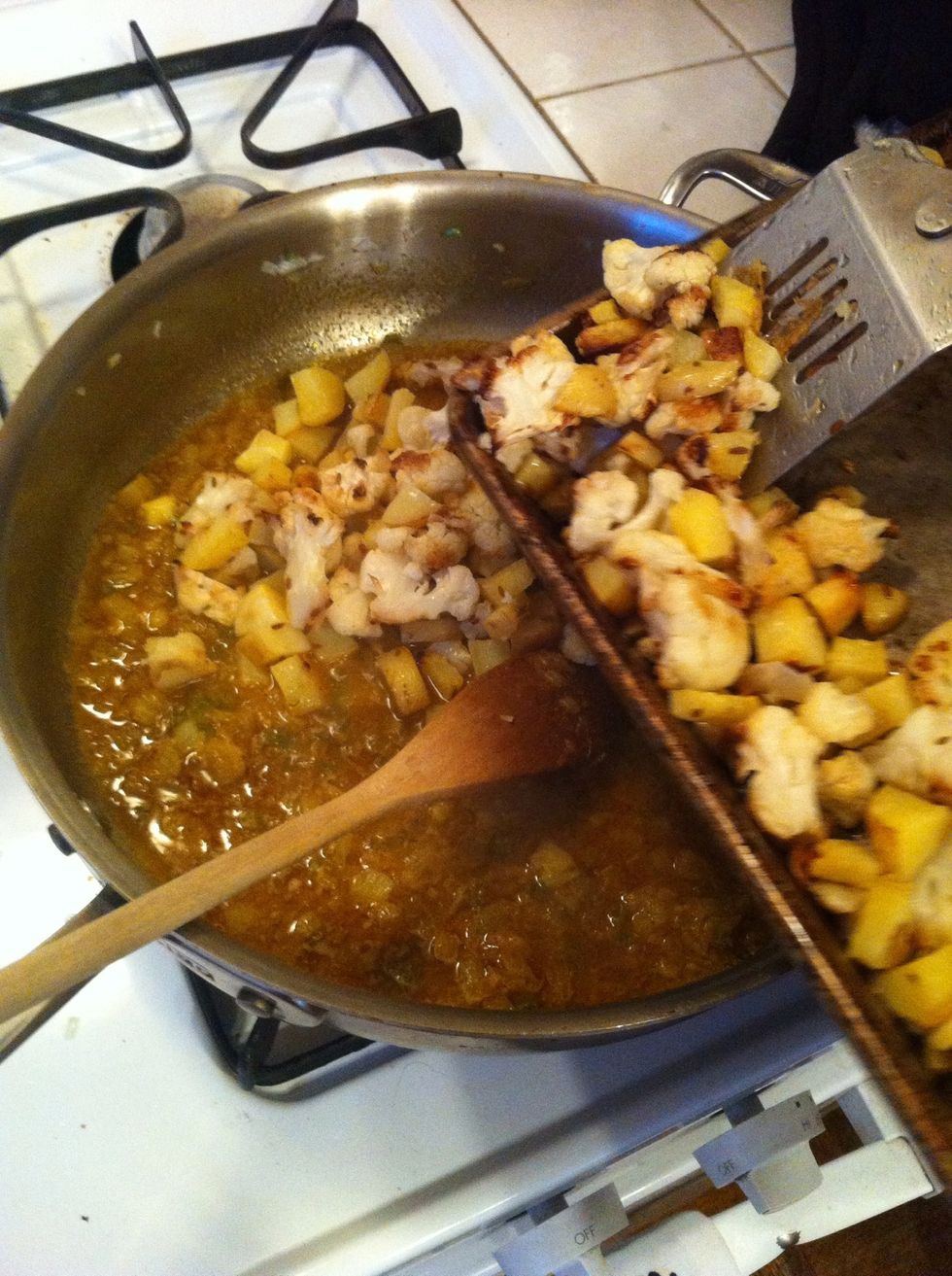 throw your browned up and roasted vegetables into the pan and stir all together.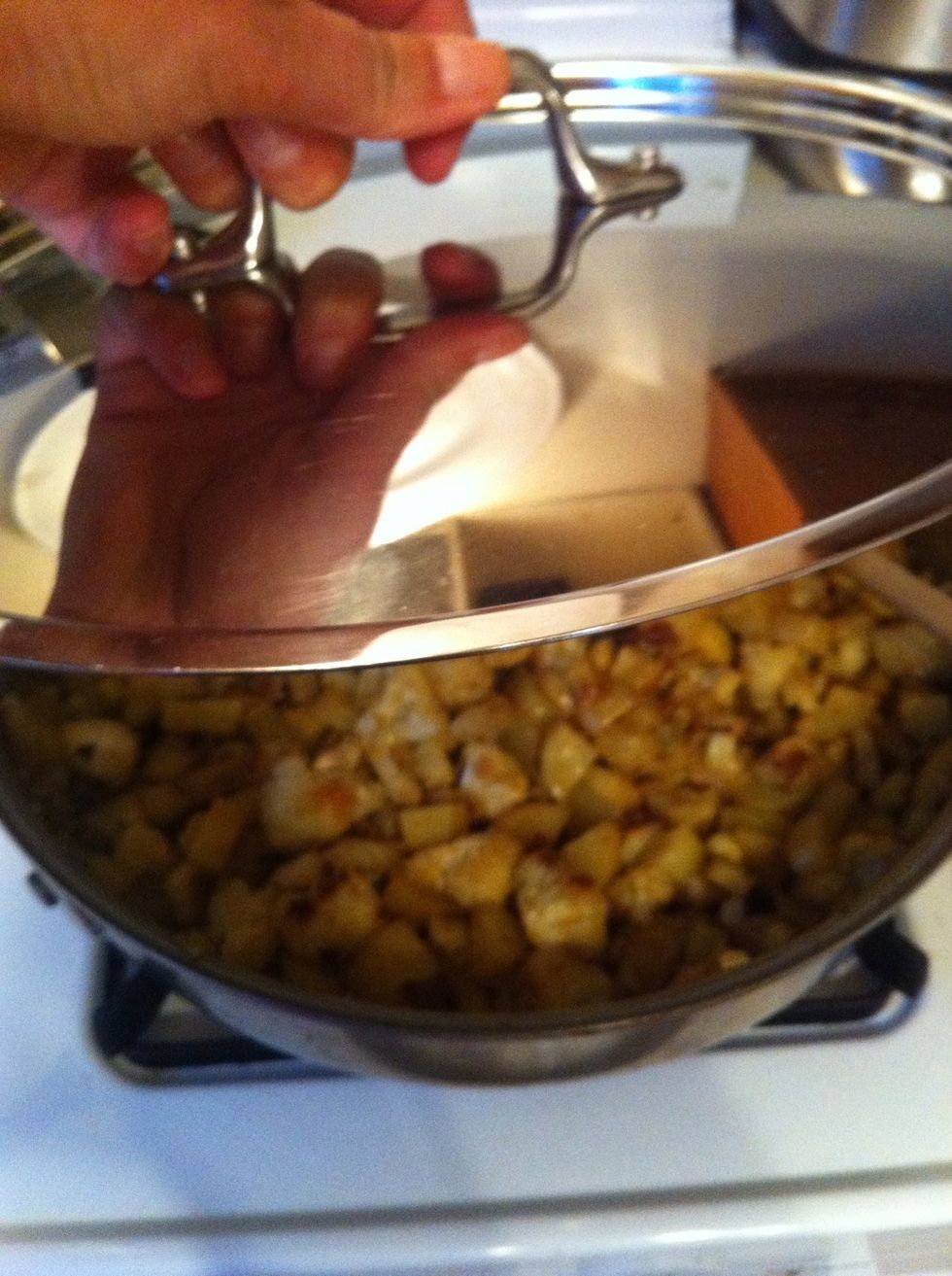 lid it and cook (stirring occasionally) for about 5 minutes.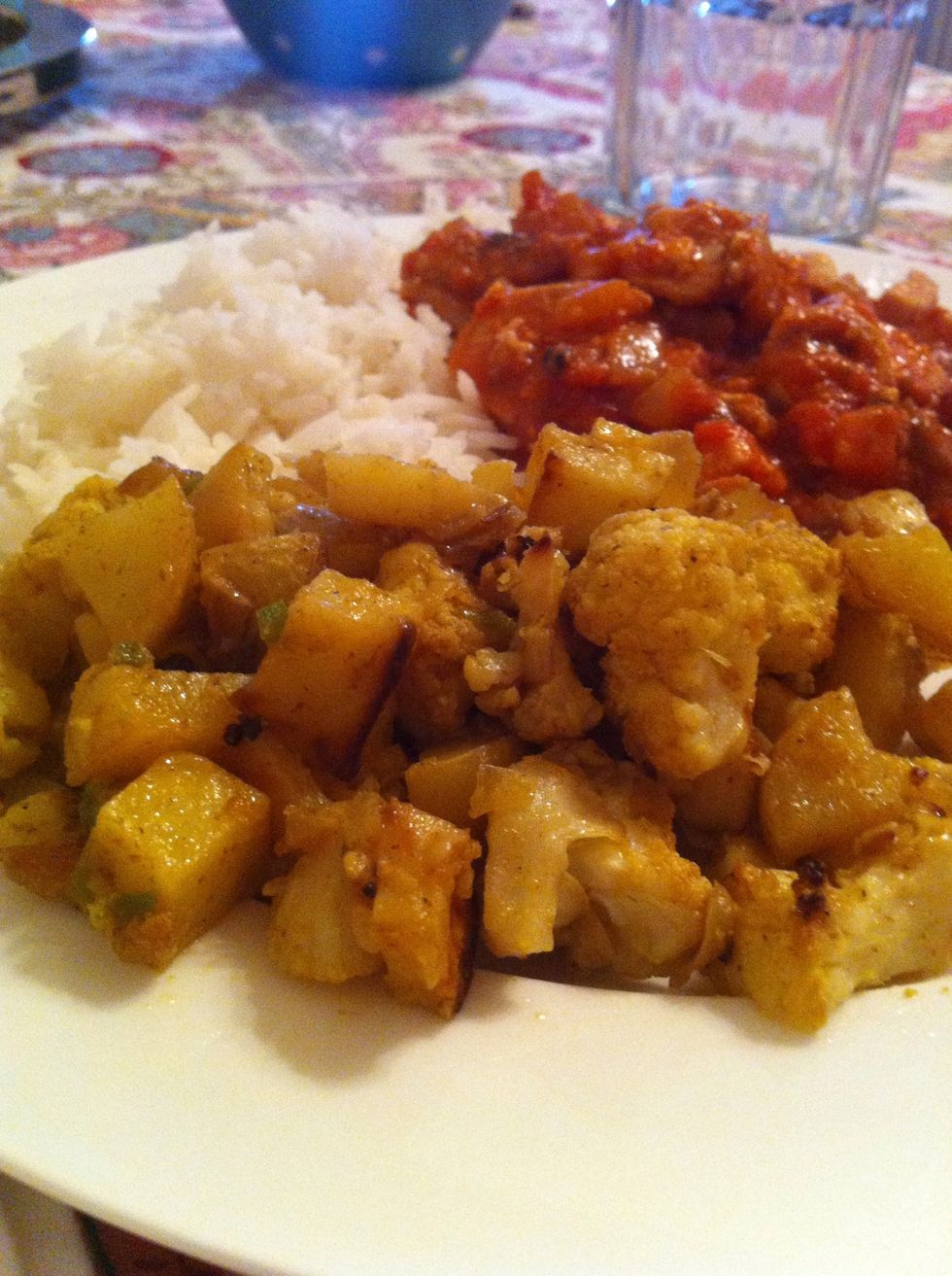 done!! see, that wasn't very hard at all! but people will think you totally slaved over it. (and your house will smell fantastic too)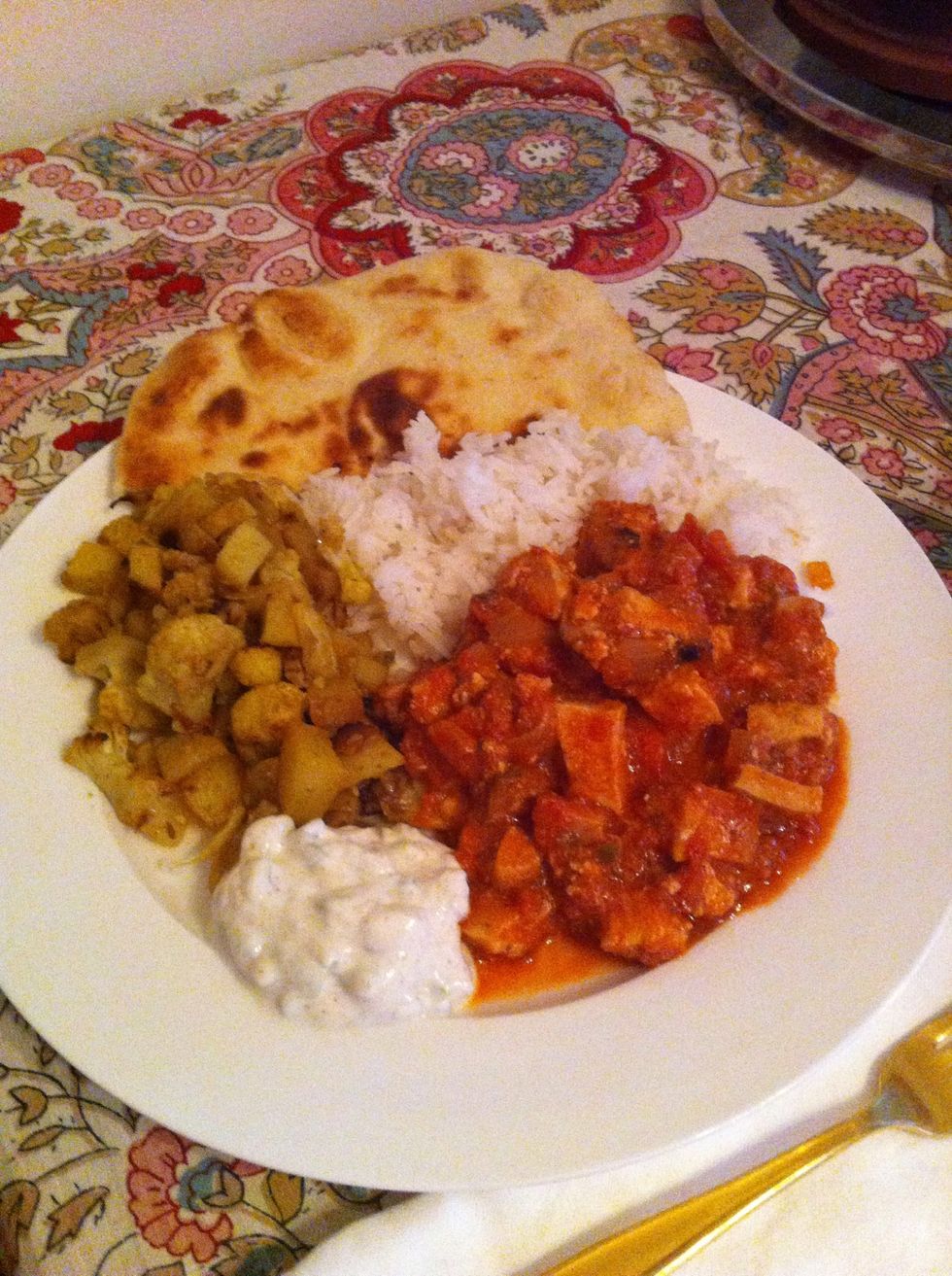 finito! enjoy!
1.0 head of cauliflower
1/4lb Yukon gold potatoes
5.0Tbsp vegetable oil
1/2tsp cumin seeds
3/4tsp salt
1.0 onion
2.0 minced garlic cloves
1.0 minced jalapeno (with rib and seeds)
2.0tsp minced grated ginger
1.0tsp ground cumin
1/2tsp ground coriander
1/4tsp turmeric
1/4tsp cayenne
1/2c water