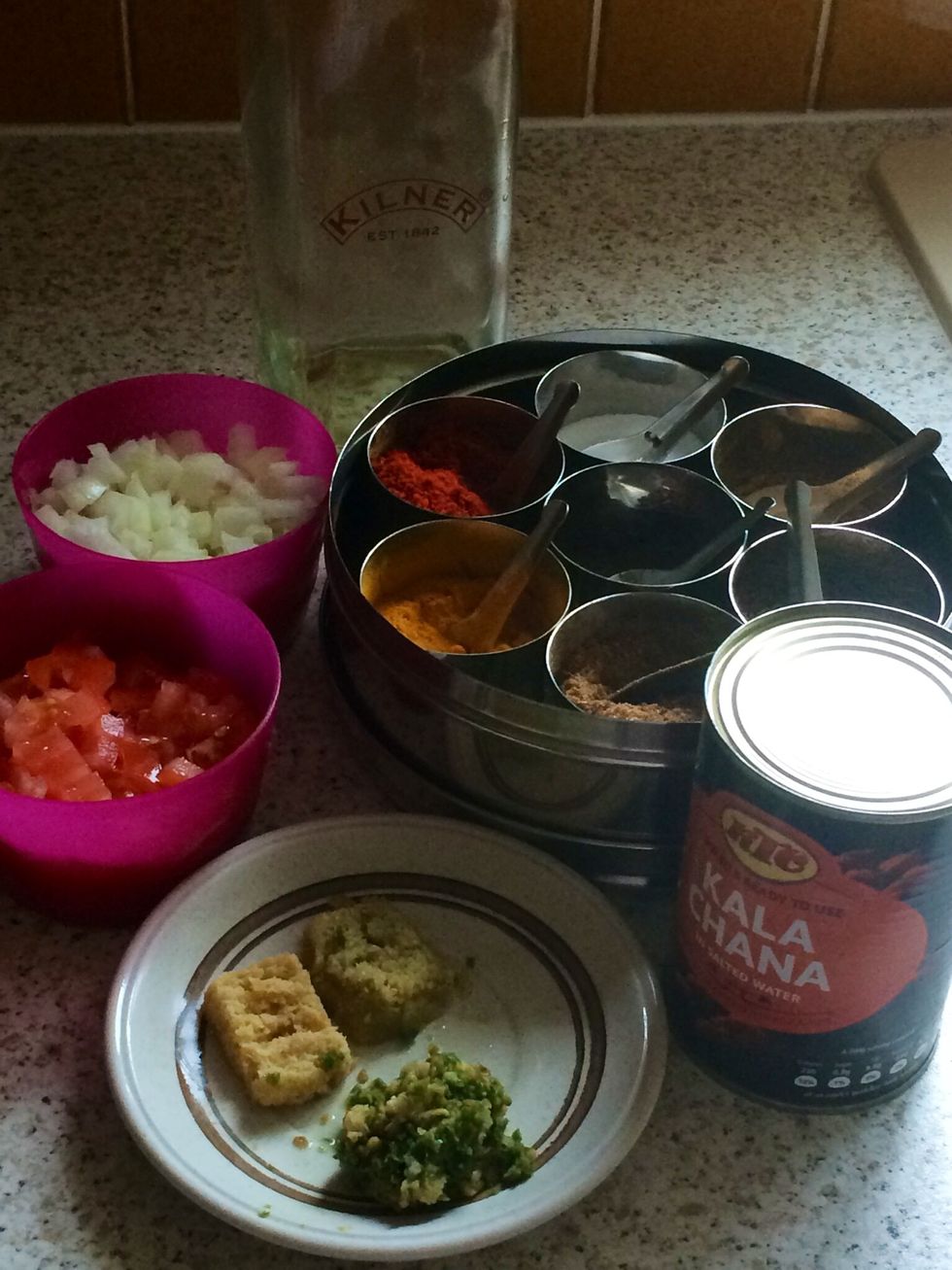 Gather your ingredients and let's get started!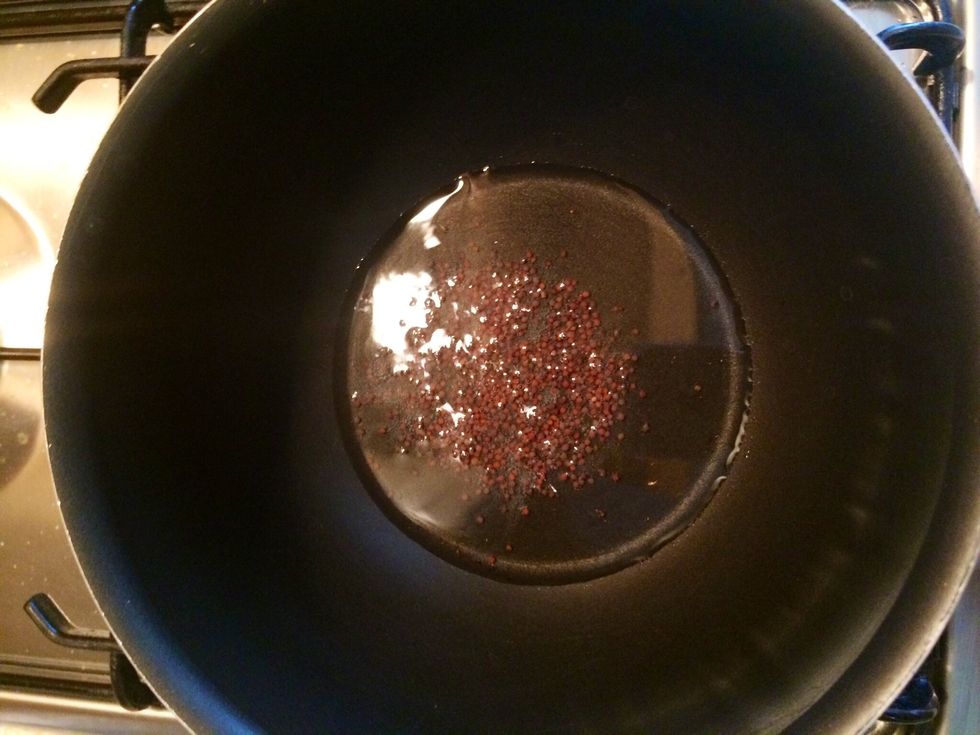 In a pan, heat the oil. You can use olive oil if you want but I prefer sunflower. Then add in the black mustard seeds. Be careful as they will start to pop!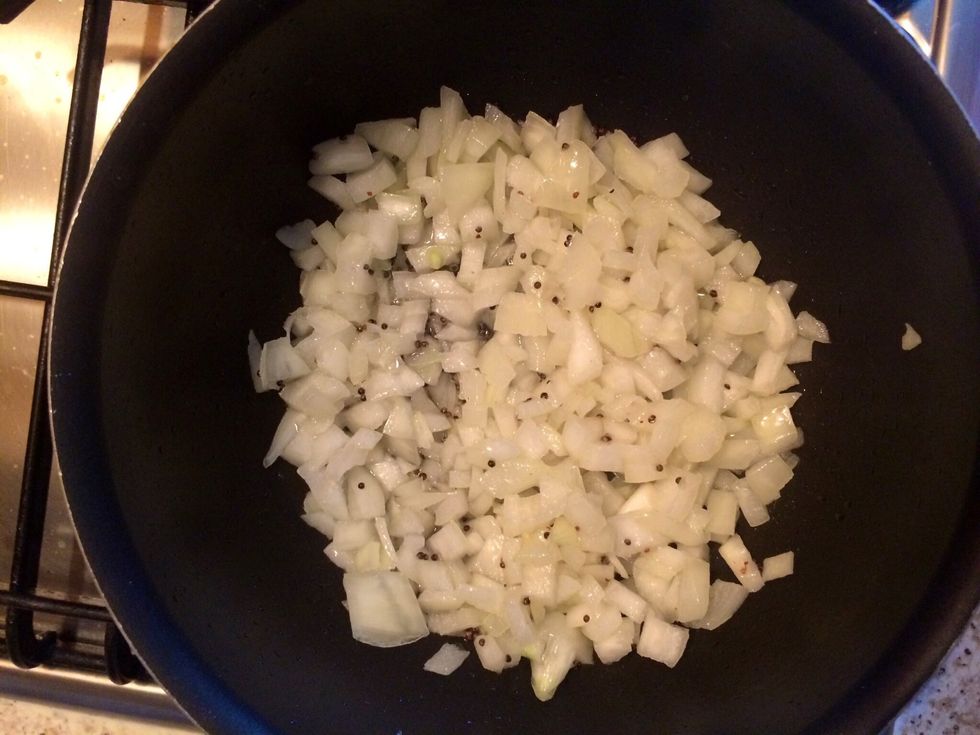 Add the onions.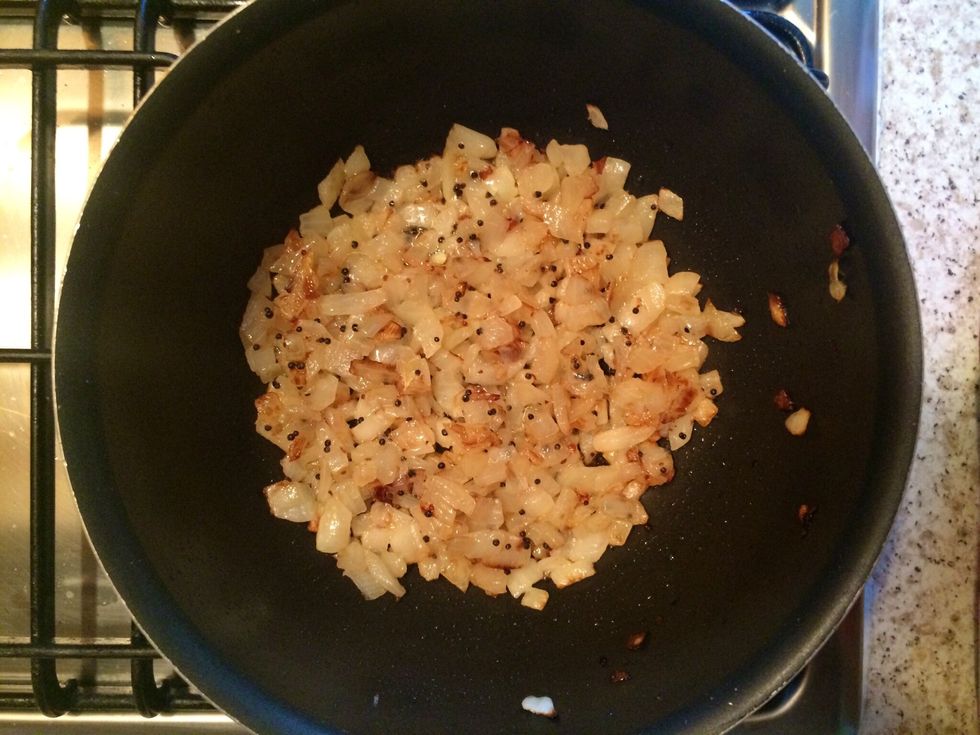 Stir until golden brown.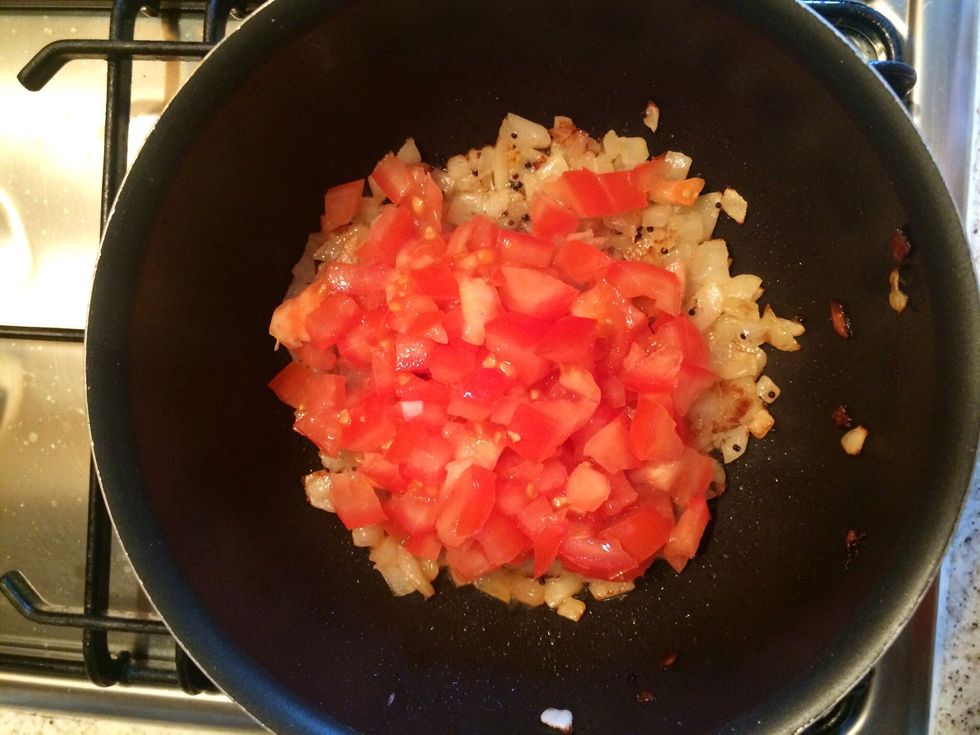 Add the tomatoes.
Stir the tomatoes until soft.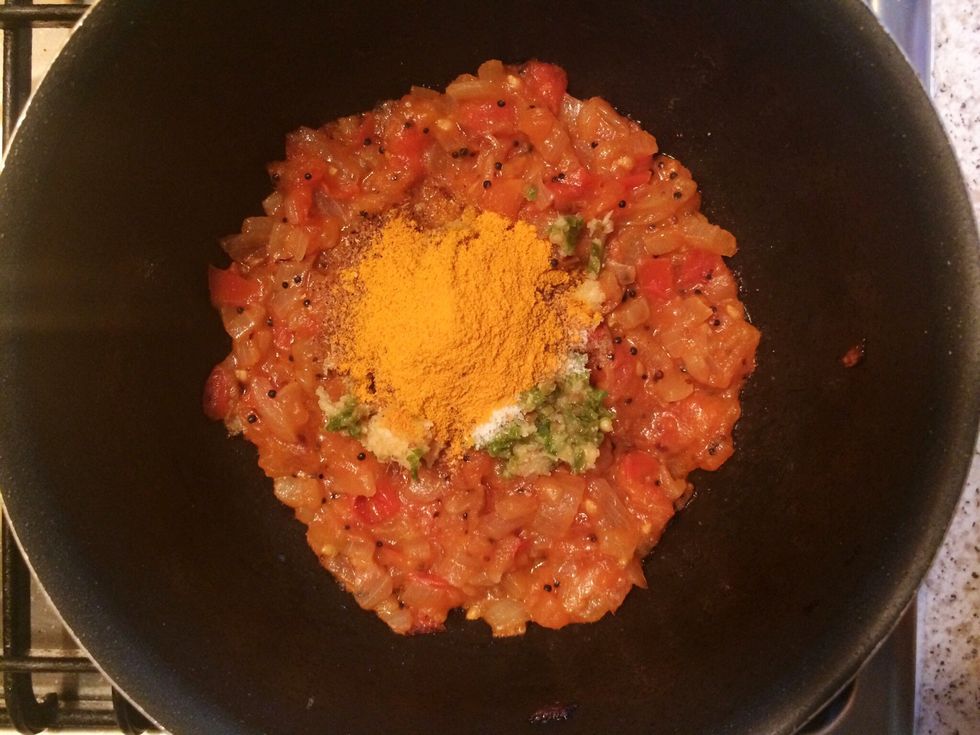 Add the spices and stir.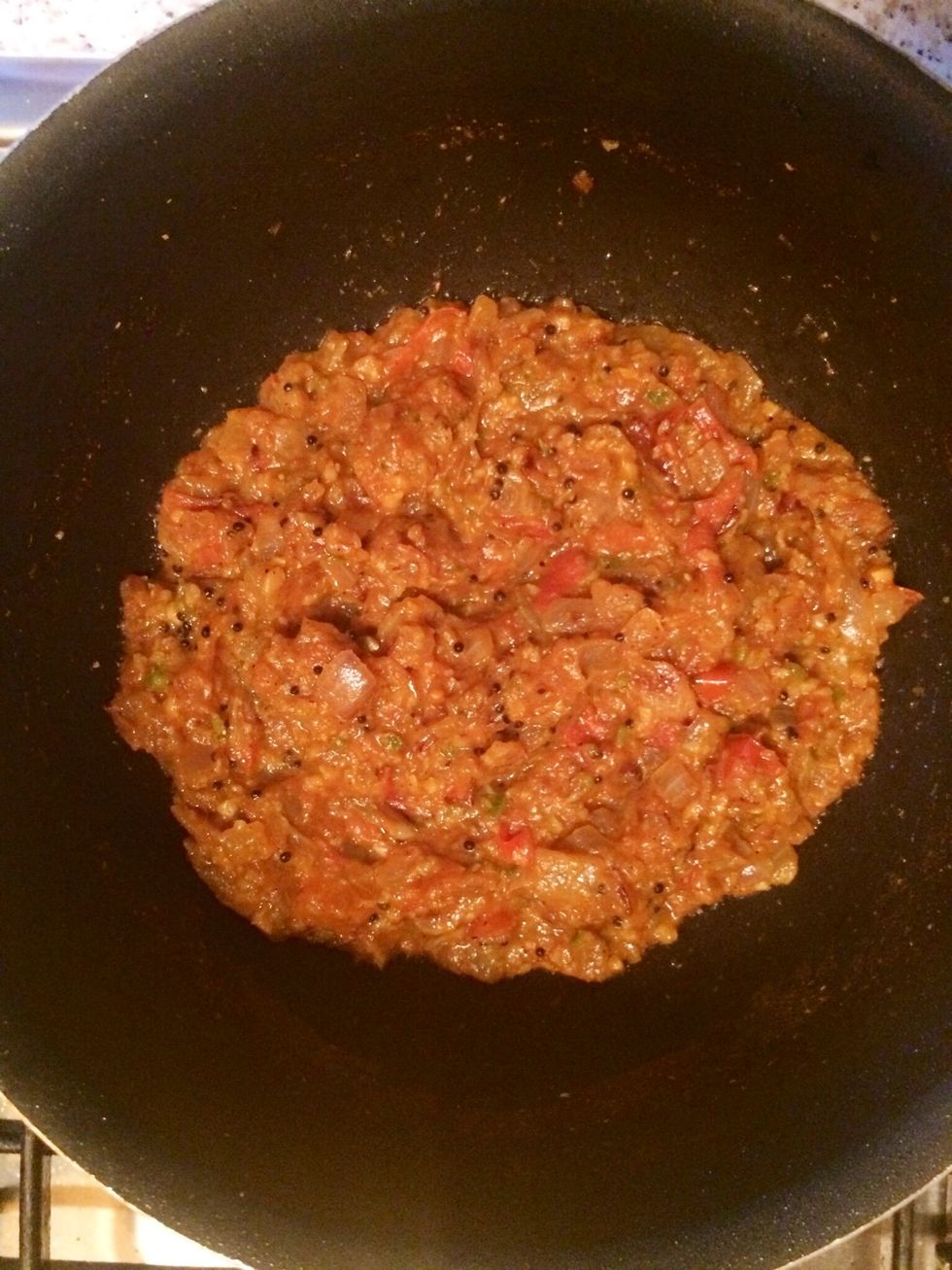 The mixture will look like this.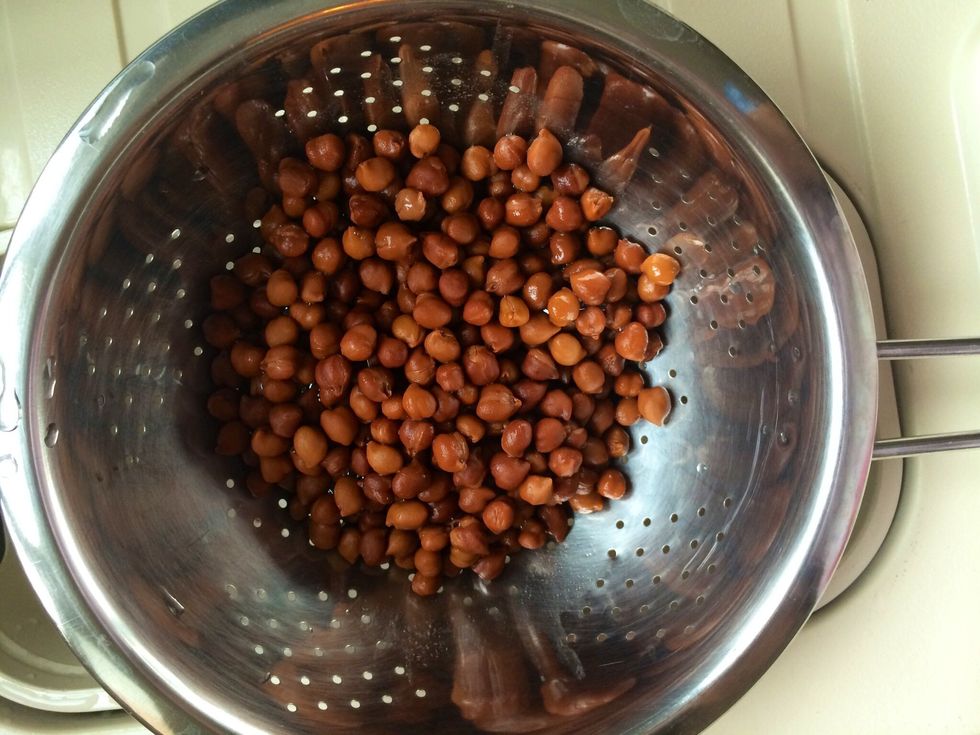 Drain the chickpeas. You can also use white chickpeas but I prefer the black ones 😄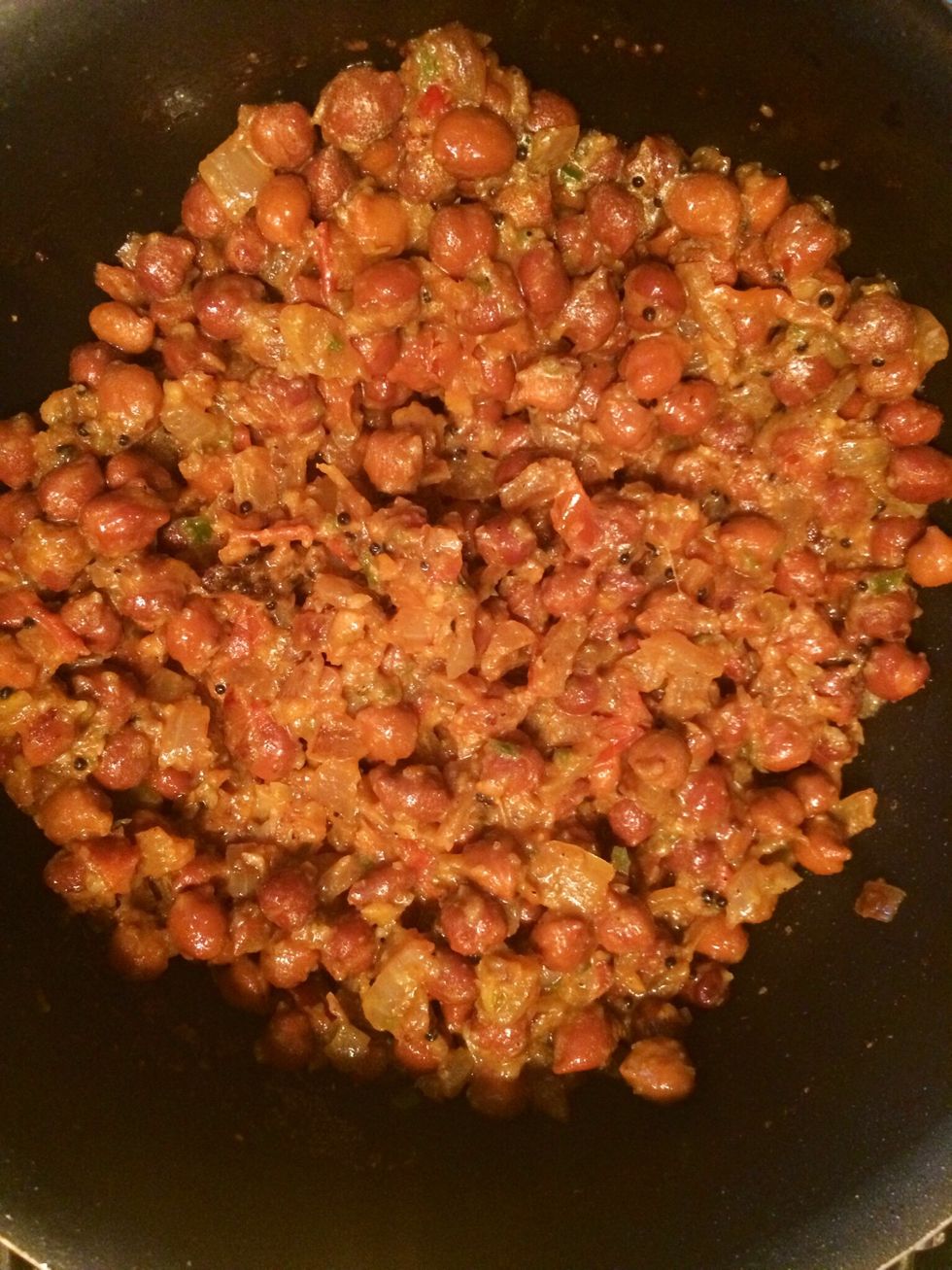 Add to the pan and stir well.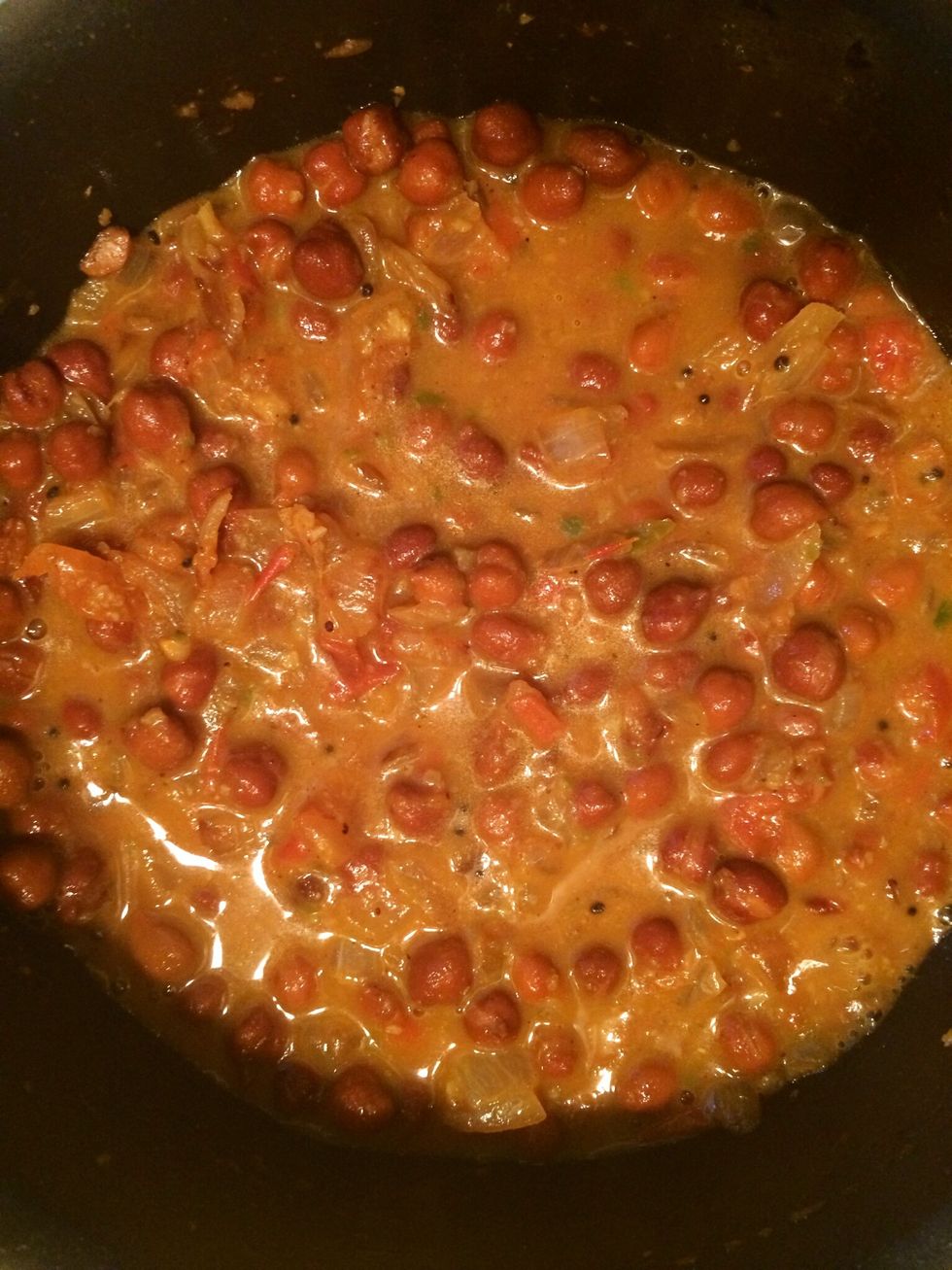 If the mixture is too dry add some water depending on how much gravy/sauce you want.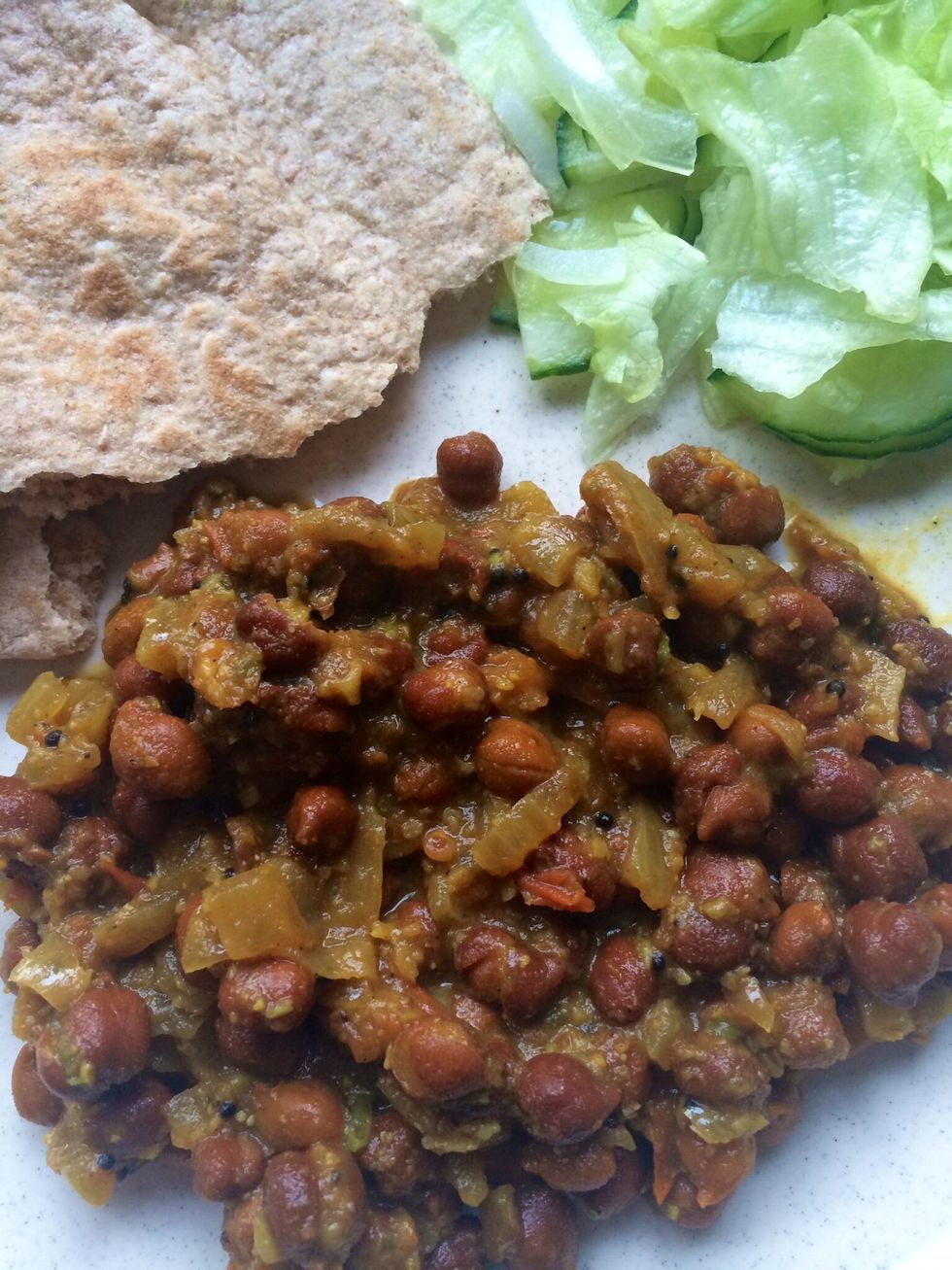 Serve with chappatis/nan bread and salad, enjoy! 😄
1.0 Tin of chickpeas (kala chana)
1.0 Onion chopped
2.0 Chopped tomatoes
2.0Tbsp Sunflower oil
1.0tsp Black mustard seeds
1.0tsp Crushed garlic
1.0tsp Crushed ginger
1.0tsp Crushed green chillies
1.0tsp Salt
1.0tsp Dhana jeera powder
1/2tsp Garam masala powder
1.0tsp Turmeric powder
Water (optional)